So you might have read my emotional meltdown about my eldest starting primary school in my recent blog post. I thought I would update you on how his first week has gone.
Last week, Arlo went to reception class Wednesday to Friday 8.55am-1pm as a phased start. The following week he will go full time at 8.55am-3.15pm. I had felt wrung out in the run up to his first day. I had been worried about the practicalities of getting everything ready as well as the emotional side how we would all cope. Fortunately, it went much better than I had feared…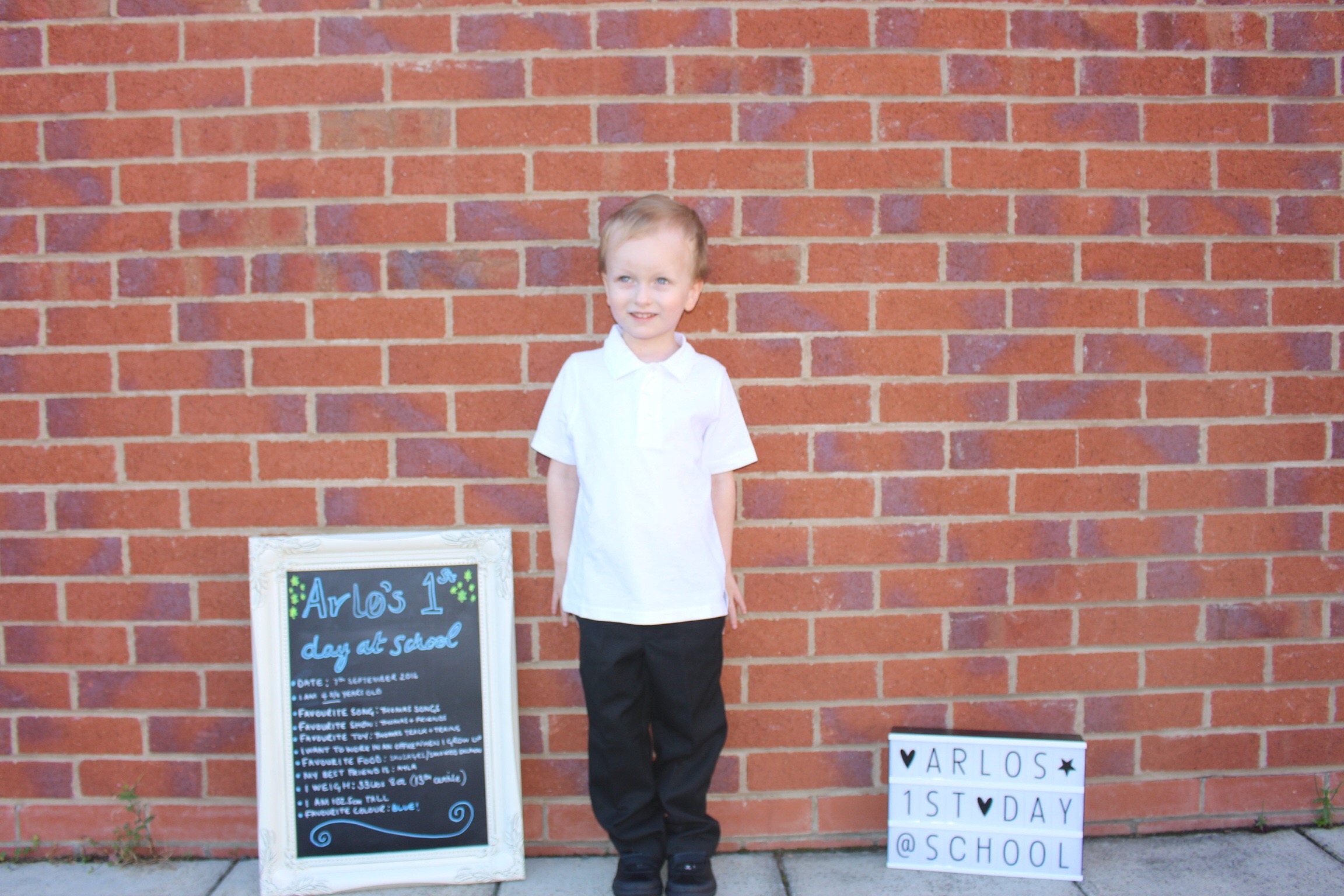 Day 1 – Wednesday
Papa Ginge used some flexi-time to come see Arlo off on his first day. This was nicest for me I think, as I had some unexpected emotional support. Things always feel better when you do them with loved ones rather than alone.
Firstly, drop off and pick up are full on! No one warns you about that. There are about 90 kids in Arlo's unit that houses nursery and reception (and maybe year one, I'm not sure). It's intense with lots of parents and kids pushing and shoving to get in line. I think this week is worse because no one knows what they are doing and the school seems to assume everyone is psychic and innately knows, which I find irritating.
I've been careful to build it up to Arlo as a really exciting thing, like its a treat he's fortunate to do. I've hidden my worries from him as much as I can so he doesn't internalise them himself. He was really brave while we were waiting to go in. Normally, in a situation like this, he would cry and cling to us and beg us not to go but he didn't do any of this, he did so well. Some other kids were doing this and I was worried that might set him off but he did really well. I was so proud of him.
I didn't cry either and I totally thought I would. Especially after I blubbed watching Topsy and Tim's first day at school on Monday (it's not like I haven't seen the episode 20 times already either).
I think what helped me keep it together was firstly that Arlo didn't cry but secondly that I was whisked away to meet the Deputy Head to discuss Arlo's milk allergy. She seemed understanding and we filled out a form for his antihistamine medicine. She took details from me about his allergy and how we thought it should be managed and said she would go away and create a care plan. Then we met with the school Cook to discuss the menu.
Then Papa Ginge dropped Lena and I off at home and went to work and I went through the school dinner menu for the term and annotated it with what Arlo may and may not be able to eat, ready to take back to the school Cook. I tried to get Lena to sleep but she told me to piss off in baby. We had a quick lunch and then it was time to do the 30 minute walk to pick him up. Lena fell asleep in the buggy 5 minutes away from the school so I was trying to keep her asleep and get him out the incredibly busy throng of parents and kids at the gates.
I was so happy to see my boy. If how dirty he was is an indication of what a great time he had then he must have had a riot. Why do they wear white tshirts and have a mud kitchen?! I'm so pleased I went for cheap t-shirts in the end now. We walked home together and I attempted to find out how it went, which I learned is like getting blood out of a stone. It seemed like he liked it though which is the main thing. To give you some insight into how the conversation went here is a sample of our chat:
Me 'did you see Dylan who used to go to nursery at school today?'
Arlo 'yes, I saw Dylan, but I don't know which face he was'
I still do not know whether he did or did not see Dylan.
It was a gorgeously sunny day so we celebrated a successful first day by getting the paddling pool out, sticking some tunes on and I had a glass of mojito fizz. We had a lovely afternoon and I was happy to note that it still felt like we had a relatively decent amount of time to spend together before bedtime.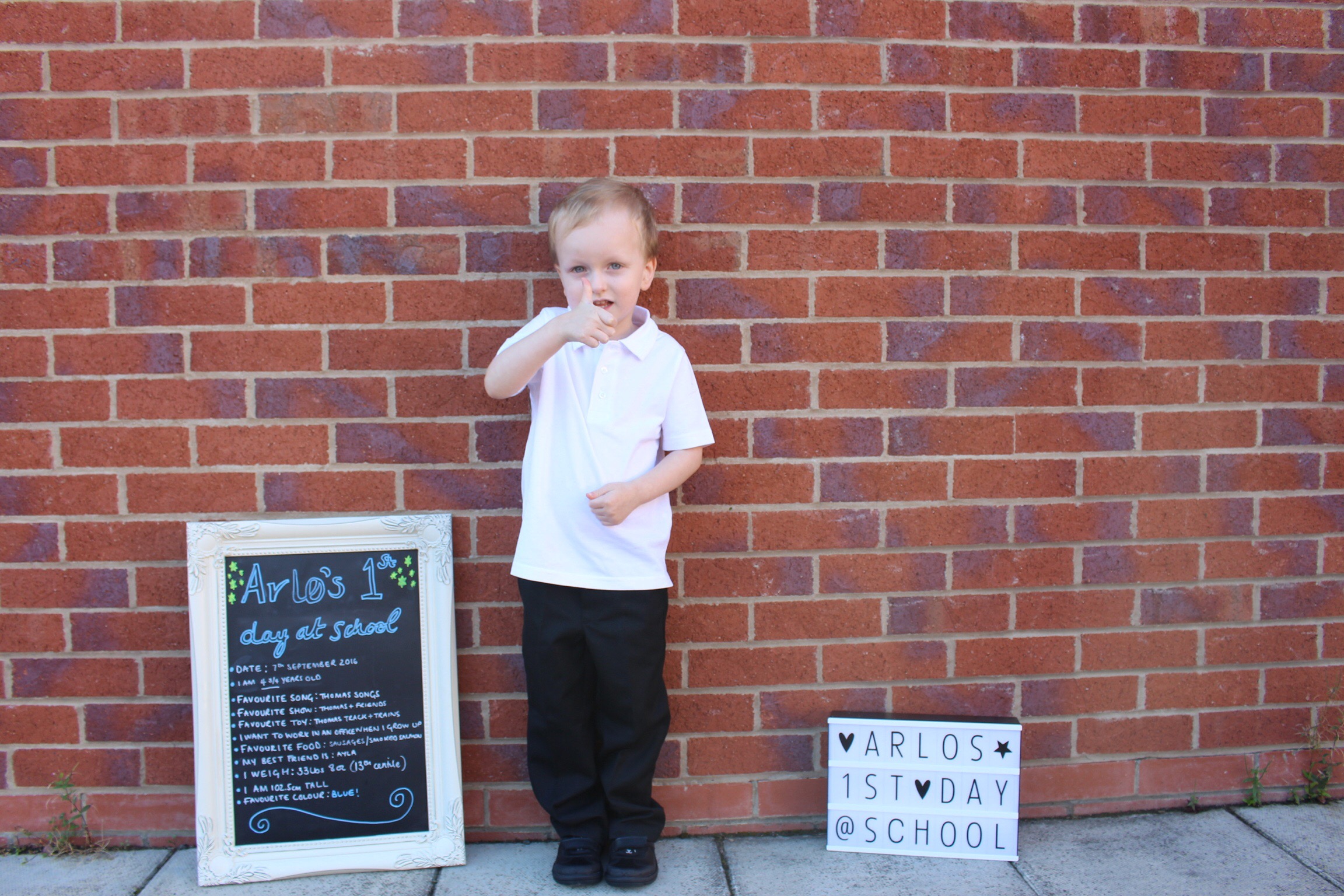 Day 2 – Thursday
Today we did the school walk in together for the first time. I say walk but the two littles were pushed in the stroller/buggy board. This school business is good exercise! The walk took about twenty minutes which was better than I had feared. It was carnage getting in again. The teacher was excited to tell me that the LEA had sent them a lactose free menu and I felt bad having to burst her bubble and seem ungrateful when I had to explain that lactose free is not suitable for milk allergy sufferers. Arlo is allergic to the proteins in the milk, lactose is the sugars and lactose free milk still has cow's milk proteins (casein and whey) in them. I felt like I was really making a name for myself with the teachers now but reminded myself that I'm not there to be liked but to be an effective advocate for my son who cannot advocate for himself. The teacher said she would feed back that information. I watched Arlo through the windows once he had gone in, he was walking ever so slowly and had a half smile on his face, half happy, half nervous. I could tell that this was hard for my little introvert and was so proud of how brave he was being.
Neither of us cried again and I was on a high from it going so well again.
Lena and I went home and had a lovely couple of relaxed hours. For the first time I began to realise some of the positives of him starting school. Lena was loving the one on one time, and my time was a lot more chilled than it normally is. It was really nice to experience Lena on her own and gear activities to her interests. I thought that this could actually be quite nice. I put a blog post out, watched a little tv and we ate lunch. Lena refused to nap again and then passed out in her high chair at lunch still holding a chunk of cheese in her hand – that's my girl! As she tends to do at the end of her 40 minute sleep cycle she startled awake just in time to set off to get Arlo.
He was full of beans when we picked him up. It was slightly less hectic at collection today which was nice. Arlo was smiling and jumping around which made my heart swell. Again it was hard to get any information out of him. He told me he had mash and peas then cake and custard for pudding. This worried me as yesterday the Cook had told me he wouldn't be able to have the puddings. In the afternoon he developed a rash on his back and chest. It didn't seem like an allergy rash and I think it was from his new t-shirts (I didn't wash them first) or his new (8 hour) suncream, it did make me anxious though. It was too late to contact the school so it would have to wait until tomorrow.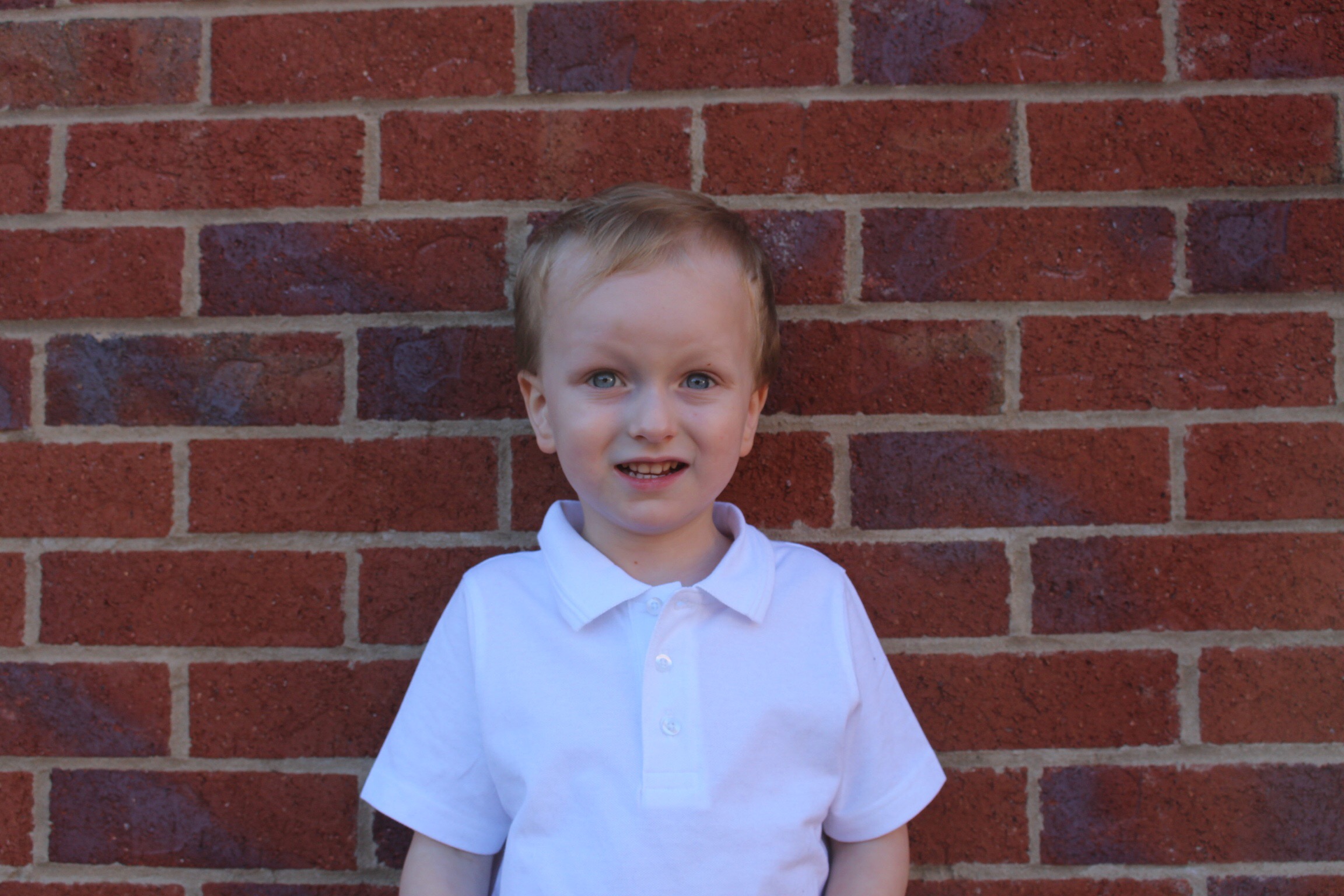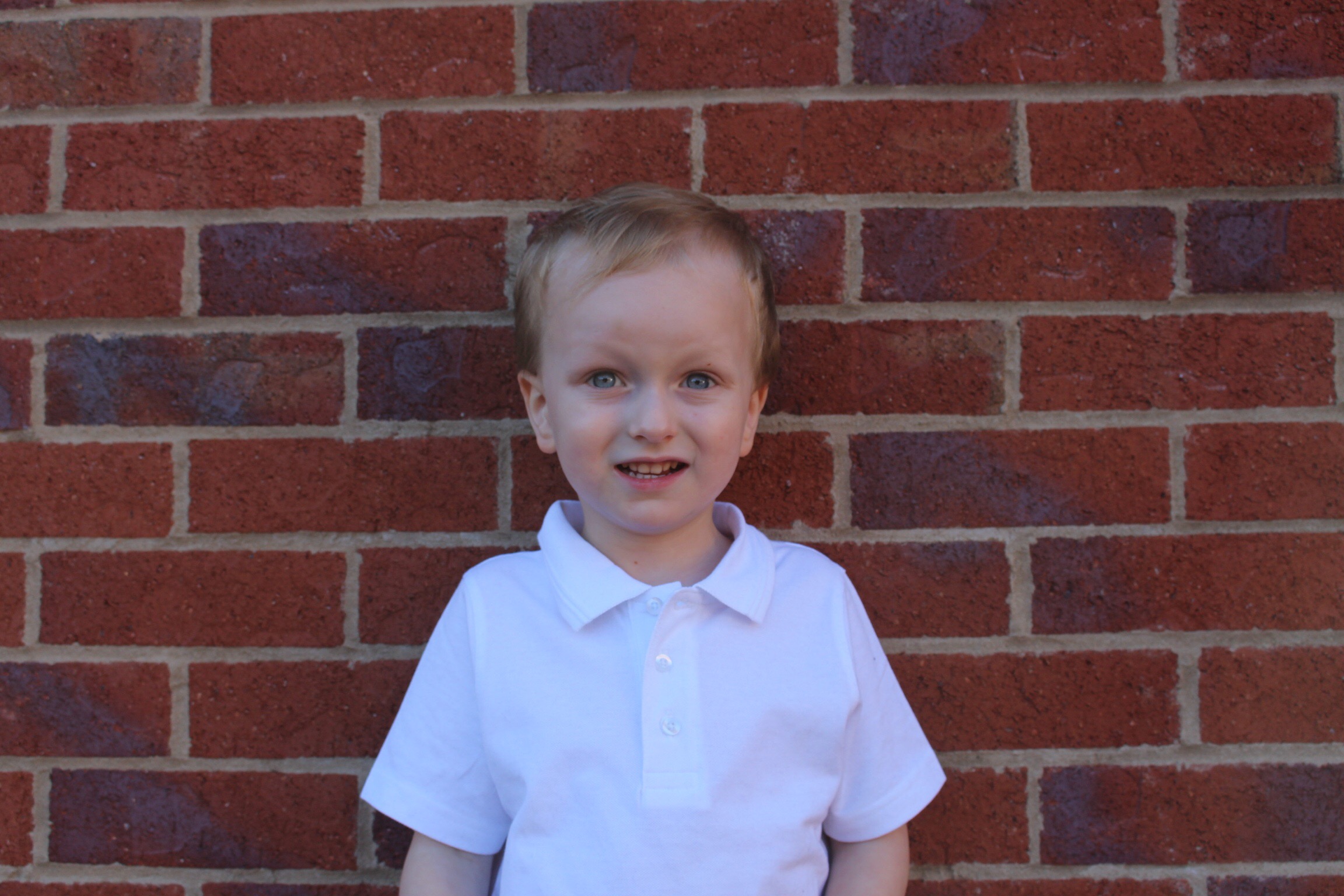 Day 3 – Friday (final day of week one)
I was a little sad today as I had to head to my office job 7.30am-6pm so didn't get to do drop off or pick up. Papa Ginge told me it all went well though. Mid-morning when I was at work I noticed a missed call from the school and had a tiny heart attack. What was wrong? Had he had an allergic episode? Had he fallen? I called right back and spoke to his teacher. She had called me to ask about his rash. She had google image searched and didn't think that it was an allergic response but wanted to check with me. I explained what I thought it was and asked about his lunch yesterday. The teacher told me that they take Arlo in first, his food is done separately and set aside in a different coloured bowl. The food yesterday was safe, the cook had made him a special pudding and custard which was very kind of her. After the chat I felt loads better about it all. Firstly, that they are vigilant enough to notice the rash – it was hard to see under his shirt. I didn't even notice until I took it off. Secondly, that they were making special effort to ensure he wasn't excluded at meal times and that they were managing it appropriately. As cliche as it sounds, it felt like a weight had been lifted off my shoulders.
We are now over half way through his second week doing full time hours including wrap around care and so far he is no more tired and isn't going to bed later or getting up earlier. Certainly none of this having to wake him up for school like I was promised! Everyone told me he would get a lot more tired but I didn't expect him to, he's a machine my boy but we will see how the subsequent weeks unfold. I'm prepared to eat my words!
All in all, it couldn't have gone better really. I'm pleased I worked my emotions out beforehand by talking to people and writing a blog post about it. Thank you to all the other parents who gave me pearls of wisdom in the run up to him starting school – you guys have no idea how much you helped me!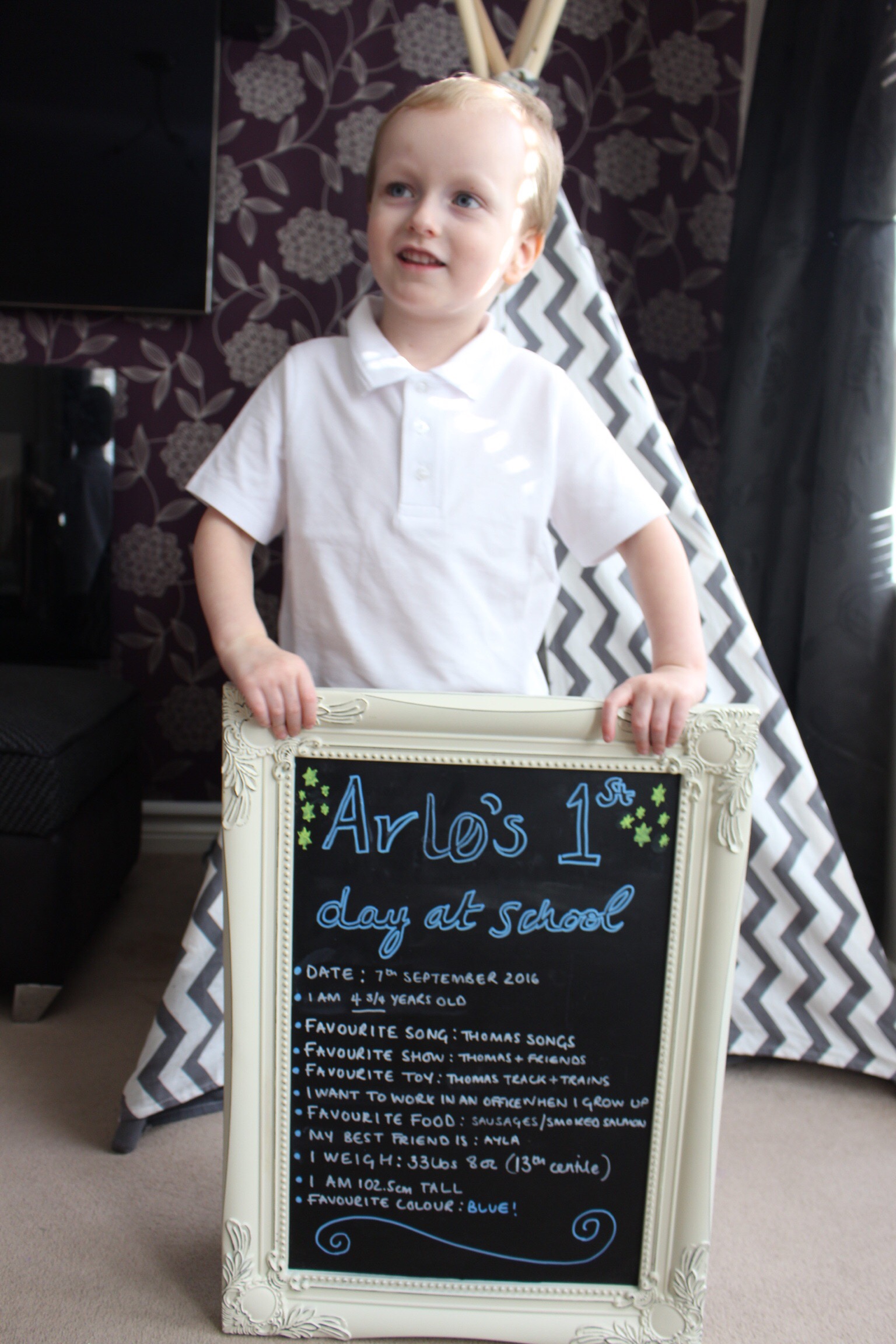 Has your kid just started school? How did it go? I'd love to hear all about it in the comments.
If you enjoyed this post then I'd love it if you would follow me on Facebook, twitter or Instagram!