Back in 2019 after binging Stranger Things Season 3 I wrote the blog post Eleven thoughts I had about Stranger Things Season 3. My blog search queries tells me lots of people want another post all about season 3 Eleven so I'm writing a follow up for those looking for more information about eleven in season 3 of Stranger Things. This post covers where we find Eleven at the start of season 3, where she ends up, what's going on with Mike, her powers, clothes, hair and more.
Side note, I've just binged season 4 hard and it was AWESOME so let me know in the comments if you'd like a post about that too.
Spoiler alert for Stranger Things spoilers.
Is 11 in season 3 of Stranger Things?
Eleven is in season 3 of Stranger Things and has a major role throughout the season.
Where we find Eleven at the start of season 3
Stranger Things season 3 is set in the summer of 1985 in Hawkins. The newly opened Starcourt Mall has become the focal point of the town, driving other stores out of business.
Hawkins chief of police Jim Hopper disapproves of Eleven and Mike's budding relationship, later threatening Mike into agreeing not to see Eleven.
Joyce considers moving out of Hawkins for a better life for her children and herself, leaving the state of the children's friendships and her own relationship with Hopper in the air.
Joyce notices something strange going on with her magnets and decides to investigate. However, strange power fluctuations trigger Will's awareness of something otherworldly.
Eleven and Max sense something is off about the town's residents. Despite having closed the portal to the Upside Down, they fear that they are all still in danger from it.
The friends work together to help Max's brother Billy while Hopper and Joyce have their own adventure.
What was the age of Eleven in season 3?
Eleven was born in 1971. Eleven was 12 in Season 1, 13 in Season 2, 14 in Season 3, and will be 15 in Season 4.
The actress who plays Eleven, Millie Bobby Brown, was born in 2004 and will have been 14 when season 3 Stranger Things was filmed and then 15 when it was released.
Where do we find Eleven at the end of Season 3?
Eleven ended Stranger Things 3 having defeated the Mind-flayer but with the loss of her powers and her adopted dad Hopper. She begins Stranger Things 4 having moved to California with Will, Jonathan and Joyce.
What happened to Eleven's powers in season 3?
In "Chapter Seven: The Bite" the Mind Flayer bites Eleven in the leg. Eleven then uses her powers in the supermarket to find Dustin.
Once at the Mall, Eleven collapses in front of the children, her wound pulsing.
In "Chapter Eight: The Battle of Starcourt" Eleven rids herself of the piece of the Mind Flayer embedded in her wound, using her powers but afterwards rendering her powerless. 
Three months later, Eleven is still-powerless Eleven and prepares to move out of Hawkins.
Spoiler for season 4: In season 4, Dr Brenner tells Eleven that her losing her powers was somewhat like having a stroke and that just like a stroke victim, she could be re-learn how to use them again. Eleven begins working with the doctors to remember her past and her powers again.
When did stranger things season 3 come out?
Stranger Things season 3 started streaming on Netflix July 4 2019.
Eleven's season 3 hair
Eleven's season 3 hair is a shoulder length wavy bob with a middle parting mostly. In one episode she had it tied half up and down with a yellow scrunchy (seen below).
Eleven's clothes season 3
I adored Eleven going shopping with Max and choosing her own clothes for the first time in season 3. Such a great insight into her personality – so colourful, bright and fun. It was so nice to see Eleven get to laugh so much this season. I would wear everyone of her outfits as a 38 year old woman in 2022.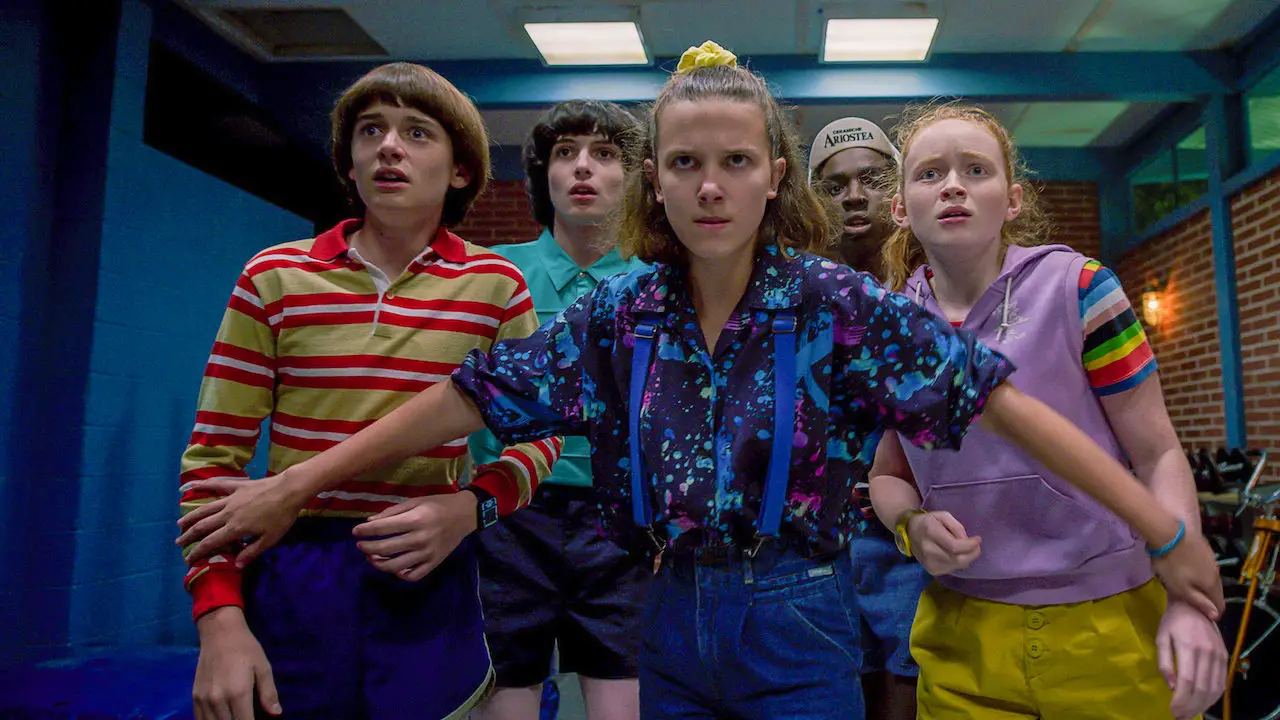 Eleven's season 3 yellow outfit
One of Eleven's most identifiable season 3 outfits featured a yellow and black blouse with crisscross black straps and black trousers. This has also been called her 'battle outfit' and has been cosplayed around the world.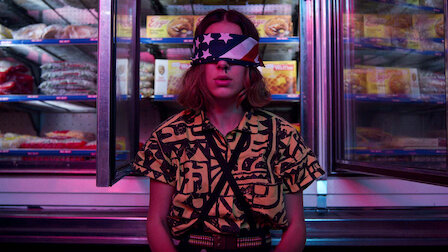 Max and Eleven in season 3 of Stranger Things
In season 3 Stranger Things, Max and Eleven bond while shopping at Starcourt to distract themselves from Mike and Lucas.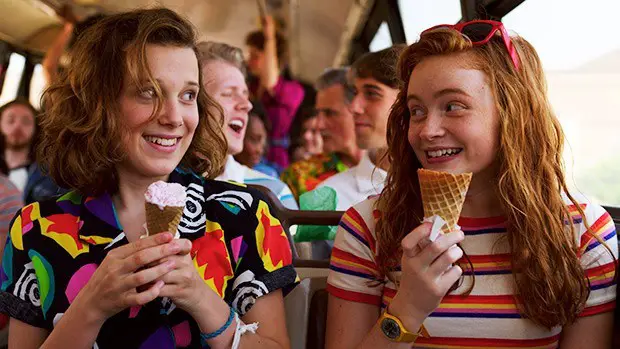 Mike and Eleven in season 3
At the end of season two Mike and Eleven finally shared a kiss at the Snow Ball Dance, after their romance had being teased for a long time. At the start of season 3 Mike and Eleven have a new budding romance.
However, Eleven breaks up with Mike after he lies to her to avoid seeing her after Hopper threatens him. Eleven uses the infamous line 'I dump your ass' to break up with Mike.
Do Mike and Eleven get back together in season 3?
Mike and Eleven do get back together in season 3 of Stranger Things.
When do Mike and Eleven get back together in season 3?
Eleven reconciles with Mike in season 3, Chapter Six: E Pluribus Unum. In this episode Mike also inadvertently admits his love for Eleven. In the final episode of season 3, Mike and Eleven confess their love for each other and make plans to meet at Thanksgiving.
Eleven's best quotes in season 3 of Stranger Things
Friends don't lie
I dump your ass
Mike…I love you too
If you liked this post you might also like:
If you have enjoyed this post or found it useful, here are some quick and easy ways that you can support Nomipalony or say thanks: