You lovely lot seemed to enjoy my ultimate guide to the best Halloween TV shows and films for families with young children and my ultimate guide to the best family Christmas films so much that I thought I would do a general guide of U rated movies.
This one is perfect for a family movie time on a weekend. My list of family films that both children AND adults will enjoy is aimed at families with young children. I've tried just to include those films that are enjoyable for adults as well as kids and not the ones that are incredibly painful to have to sit through!
For your convenience, where possible I've noted the year they were released, the age certification and the IMDb rating.
I've only included films that are rated above 6 on IMDb (at the time of writing).
There are 77 u rated movies here for you to choose from, including what's about to come out this year, so I hope that you can find some family films rated U that you've never seen before that your whole family can enjoy.
I have categorised the movies for kids and adults in a U rated category from most recently released to oldest (going back to 1937).
If you want to see my recommended PG family movies then see Best PG movies for kids. 
U rated movies 2023 – coming soon
Wonka (Release date 15 December 2023)
The story will focus specifically on a young Willy Wonka and how he met the Oompa-Loompas on one of his earliest adventures, starring Timothée Chalamet, Oliva Coleman and Hugh Grant.
Wish (Release date 24 November 2023), Disney
Wish will follow a young girl named Asha who wishes on a star and gets a more direct answer than she bargained for when a trouble-making star comes down from the sky to join her.
Trolls Band Together (Release October 2023)
Poppy discovers that Branch was once part of a boy band, BroZone, with his brothers: Floyd, John Dory, Spruce, and Clay. But when Floyd is kidnapped, Branch and Poppy embark on a journey to reunite the other brothers and rescue Floyd.
U rated movies 2022
The Bad Guys (2022), U, 1h 40m, 6.8 IMDb
To avoid prison, a gang of notorious animal criminals pretend to seek being rehabilitated, only for their leader to secretly find that he genuinely wants to change his ways.
Minons: The Rise of Gru (2022), U, 1h 27m, IMDb 6.6
The untold story of one twelve-year-old's dream to become the world's greatest supervillain.
U rated films 2021
Peter Rabbit 2, 2021, U, 1h 33m, 6.2 IMDb
Thomas and Bea are now married and living with Peter and his rabbit family. Bored of life in the garden, Peter goes to the big city, where he meets shady characters and ends up creating chaos for the whole family.
Sing 2, 2021, U, 1h 50m, 7.4 IMDb
Buster Moon and his friends must persuade reclusive rock star Clay Calloway to join them for the opening of a new show.
Vivo, 2021, U, 1h 35m, 6.7 IMDb (Netflix)
Sony Pictures first ever musical adventure featuring all new original (and brilliant as usual) songs from Lin-Manuel Miranda.
Luca, 2021, U, 1h 35m, 7.4 IMDb (Disney Plus)
On the Italian Riviera, an unlikely friendship grows between a human being and a sea monster disguised as a human.
The Mitchells vs the Machines, 2021, U, 1h 54m, 7.6 IMDb (Netflix)
Especially fun for tweens, lots of modern jokes. A quirky family's road trip is upended by a robot apocalypse.
U rated films 2020
Over the Moon (2020), U, 1hr 45mins, 6.5 IMDb (Netflix)
In this new animated musical, a girl builds a rocket ship and blasts off, hoping to meet a mythical moon goddess.
Onward (2020), U, 1hr 42mins, 7.5 IMDb
Set in a suburban fantasy world, two teenage elf brothers embark on a quest to discover if there is still magic out there.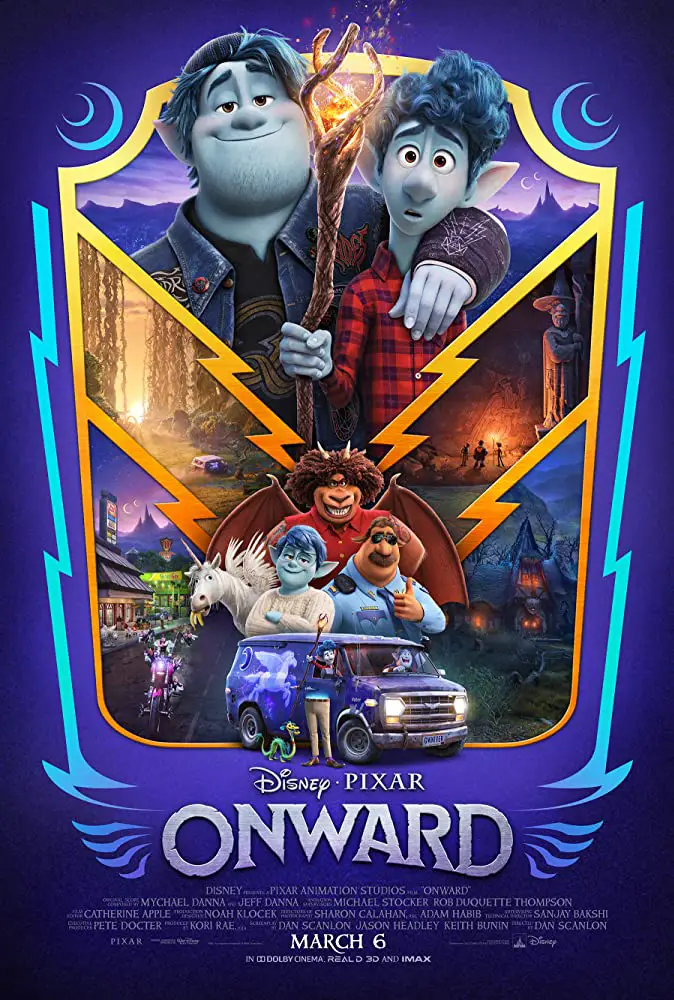 Family films 2019
Away (2019), U, 1hr 15mins, 6.7 IMDb
A boy and a little bird are on a journey across a strange island trying to get back home.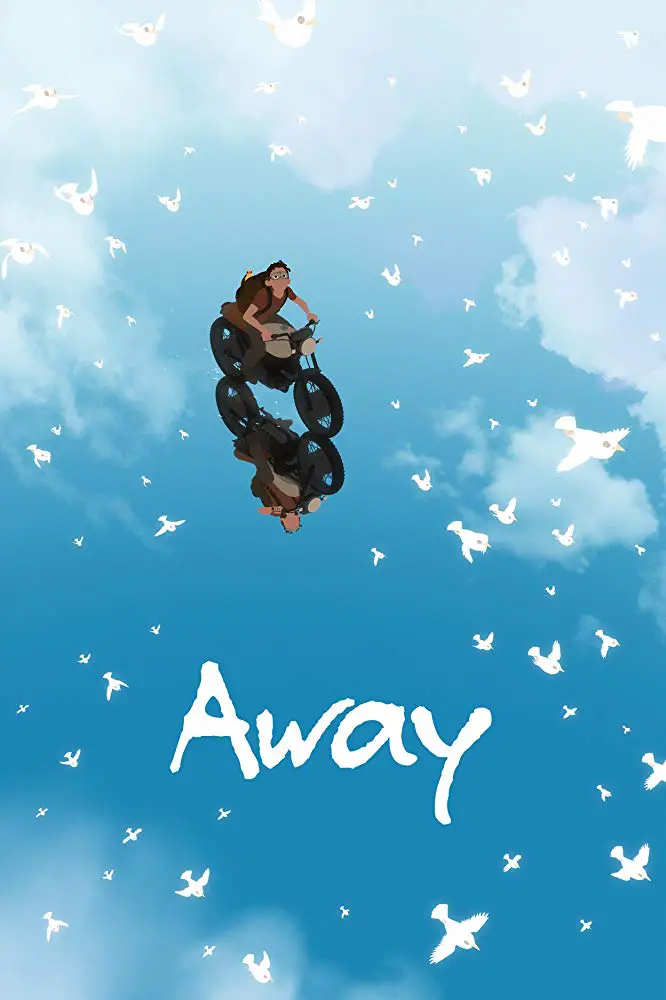 Abdominable (2019), U, 1hr 37mins, 7.0 IMDb
Three teenagers must help a Yeti return to his family while avoiding a wealthy man and a zoologist who want him for their own needs.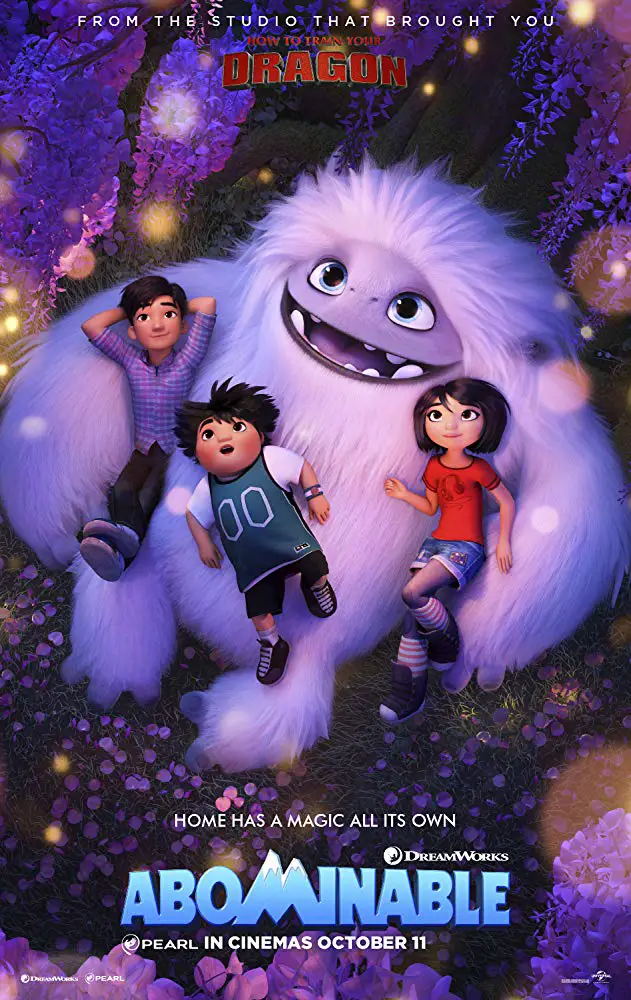 U films 2018
Ralph breaks the Internet (2018), U, 1hr 52mins, IMDb 7.1
Six years after the events of "Wreck-It Ralph," Ralph and Vanellope, now friends, discover a wi-fi router in their arcade, leading them into a new adventure. I couldn't help but include this sequel to Wreck it Ralph as I think it's better than the original.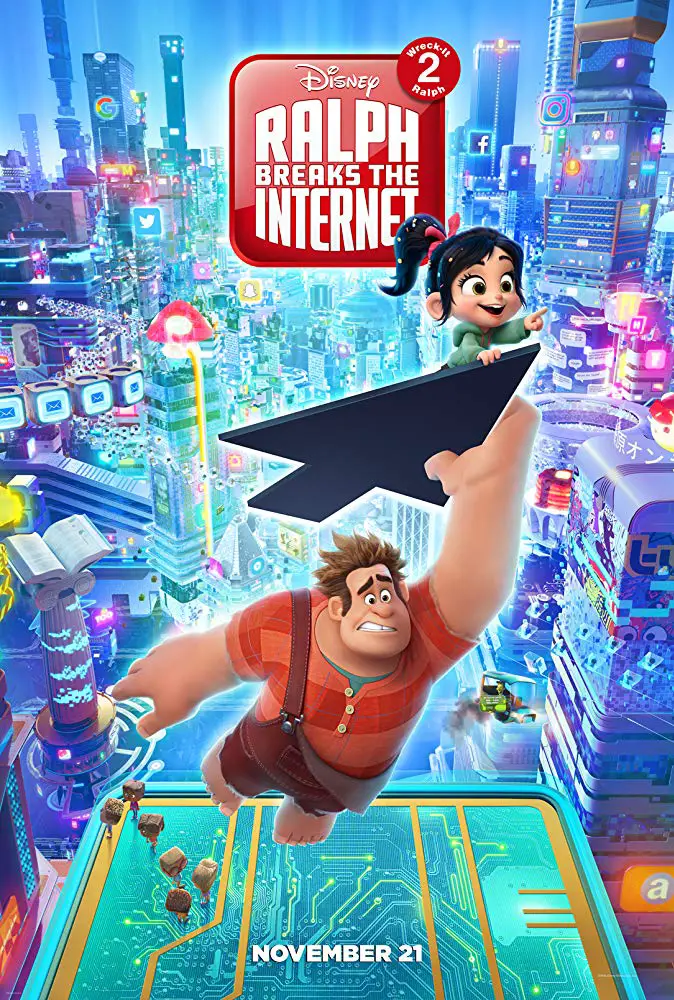 U movies 2017
Boss Baby (2017), U, 1hr 37mins, 6.3 IMDb
A suit-wearing, briefcase-carrying baby pairs up with his 7-year old brother to stop the dastardly plot of the CEO of Puppy Co.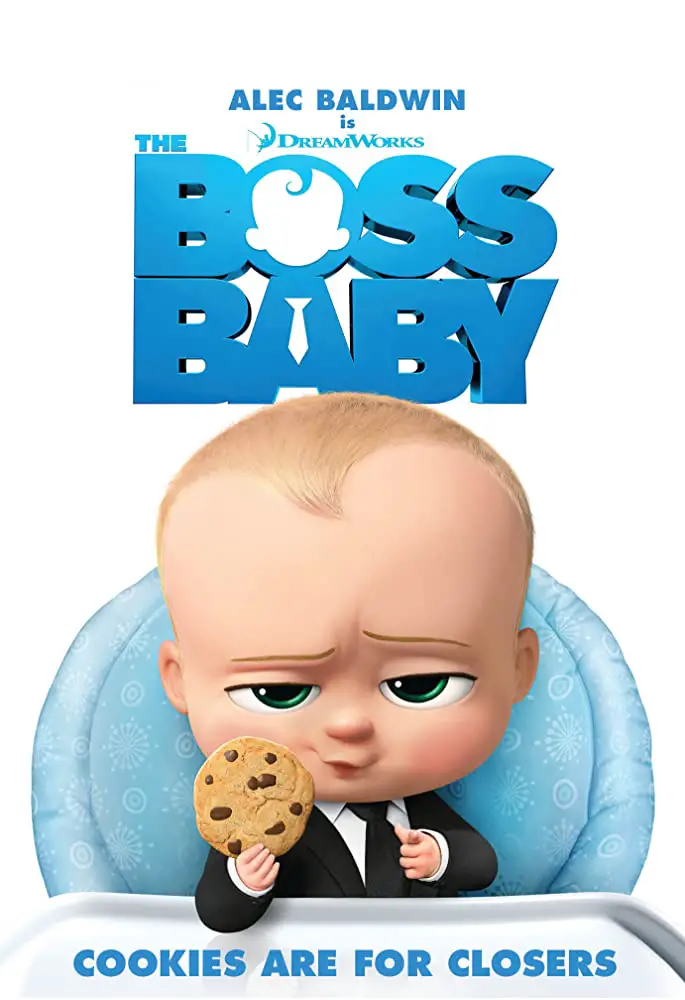 Best u rated movies 2016
Trolls (2016), U, 1hr 32mins, 6.5 IMDb
After the Bergens invade Troll Village, Poppy, the happiest Troll ever born, and the curmudgeonly Branch set off on a journey to rescue her friends. There is a holiday special of the Trolls franchise and the sequel is coming soon.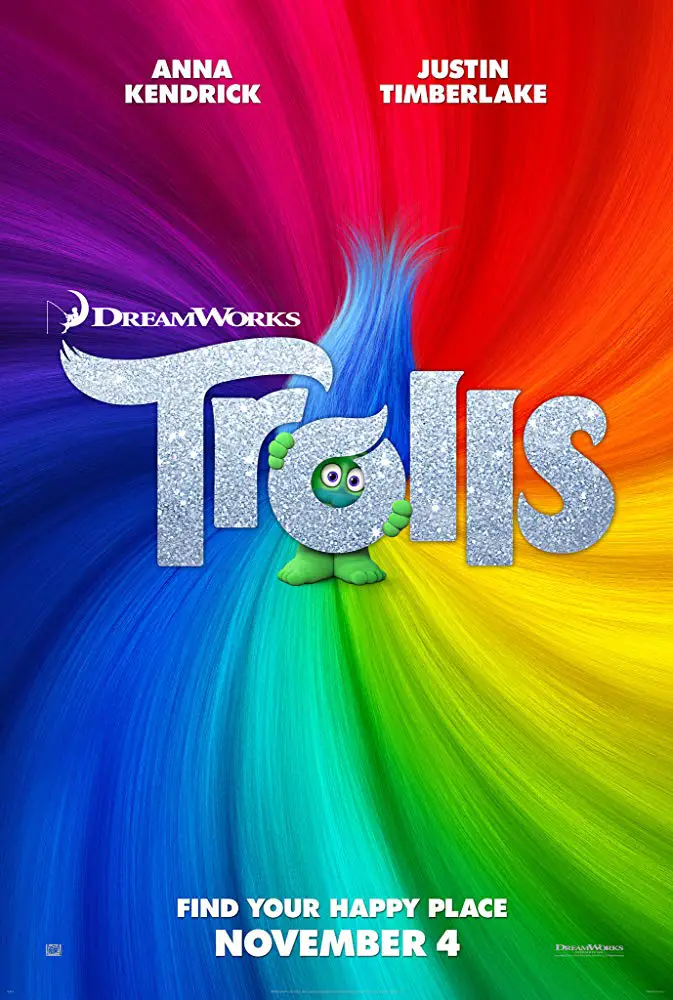 The Secret Life of Pets (2016), U, 1hr 27mins, 6.5 IMDb
The quiet life of a terrier named Max is upended when his owner takes in Duke, a stray whom Max instantly dislikes. There is also a Secret Life of Pets 2.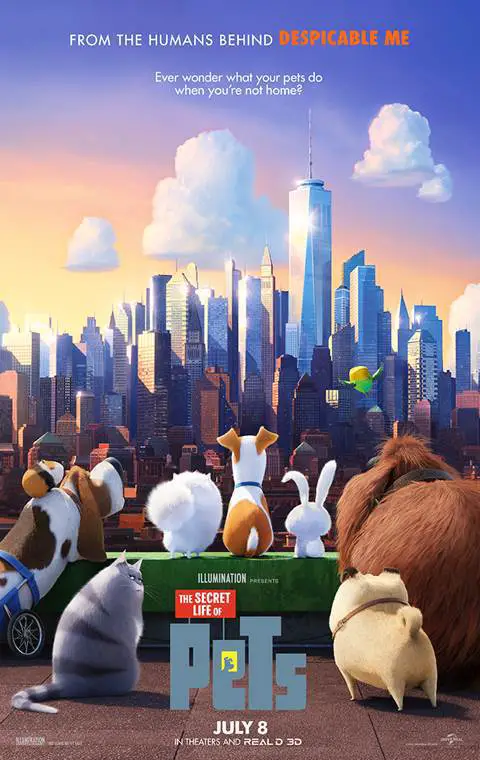 Sing (2016), U, 1hr 48mins, 7.1 IMDb
In a city of humanoid animals, a hustling theatre impresario's attempt to save his theatre with a singing competition becomes grander than he anticipates even as its finalists find that their lives will never be the same.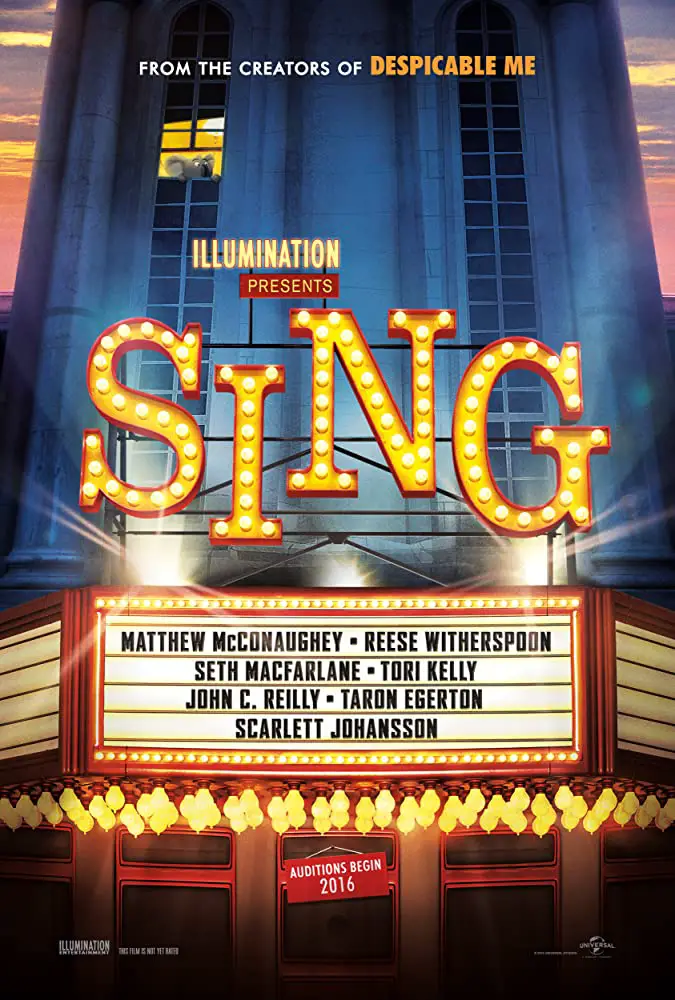 Ballerina (2016), U, 1hr 29mins, 6.8 IMDb
An orphan girl dreams of becoming a ballerina and flees her rural Brittany for Paris, where she passes for someone else and accedes to the position of pupil at the Grand Opera house.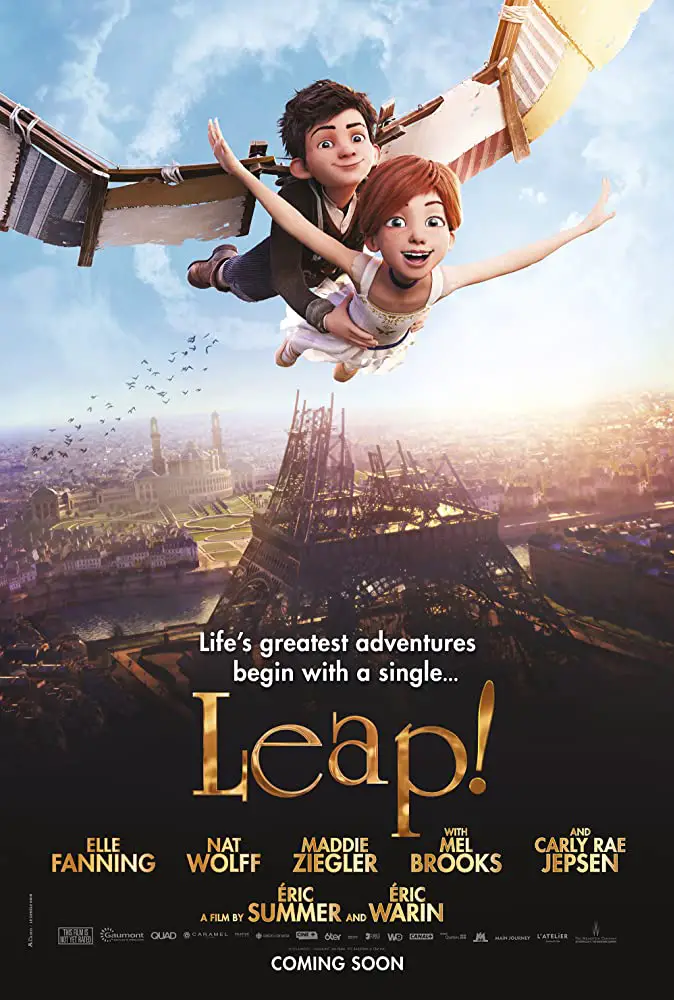 Storks (2016), U, 1hr 27mins, 6.8 IMDb
Storks have moved on from delivering babies to packages. But when an order for a baby appears, the best delivery stork must scramble to fix the error by delivering the baby.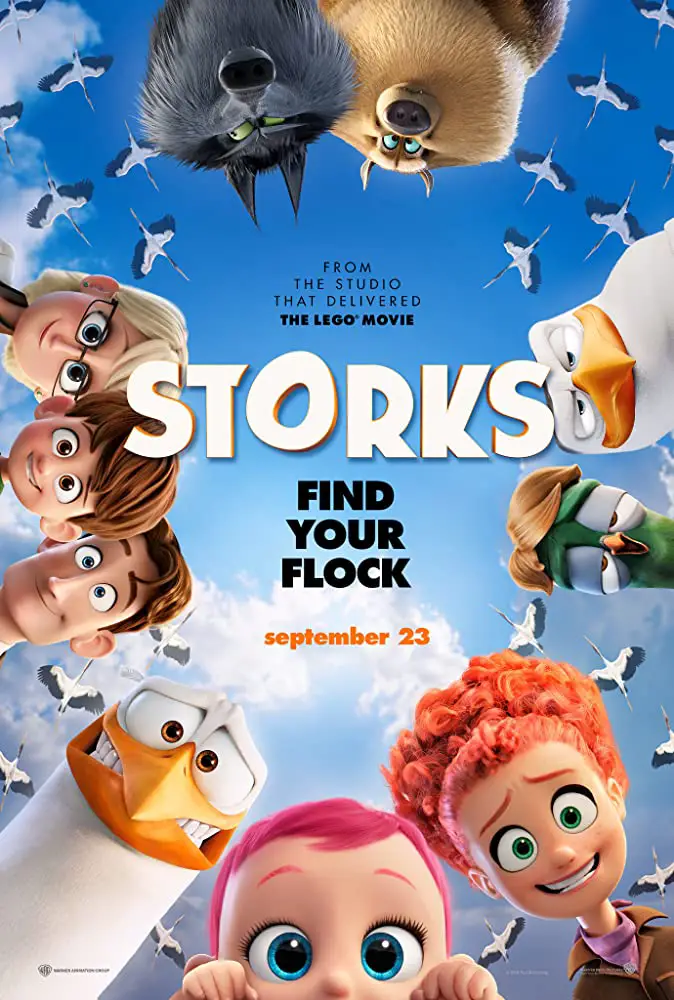 2015 rated U movies
Inside Out (2015), U, 1hr 35mins, 8.2 IMDb
After young Riley is uprooted from her Midwest life and moved to San Francisco, her emotions – Joy, Fear, Anger, Disgust and Sadness – conflict on how best to navigate a new city, house, and school.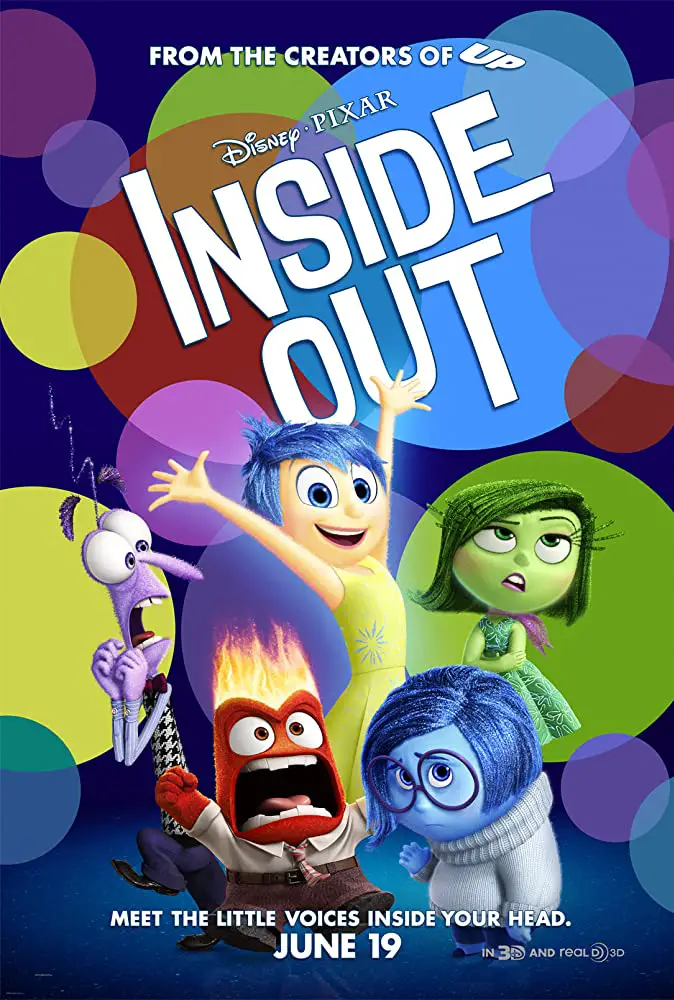 Cinderella (2015), U, 1hr 45mins, 6.9 IMDb
When her father unexpectedly dies, young Ella finds herself at the mercy of her cruel stepmother and her scheming stepsisters. Never one to give up hope, Ella's fortunes begin to change after meeting a dashing stranger. There is an original cartoon version of this film but my kids prefer this new version.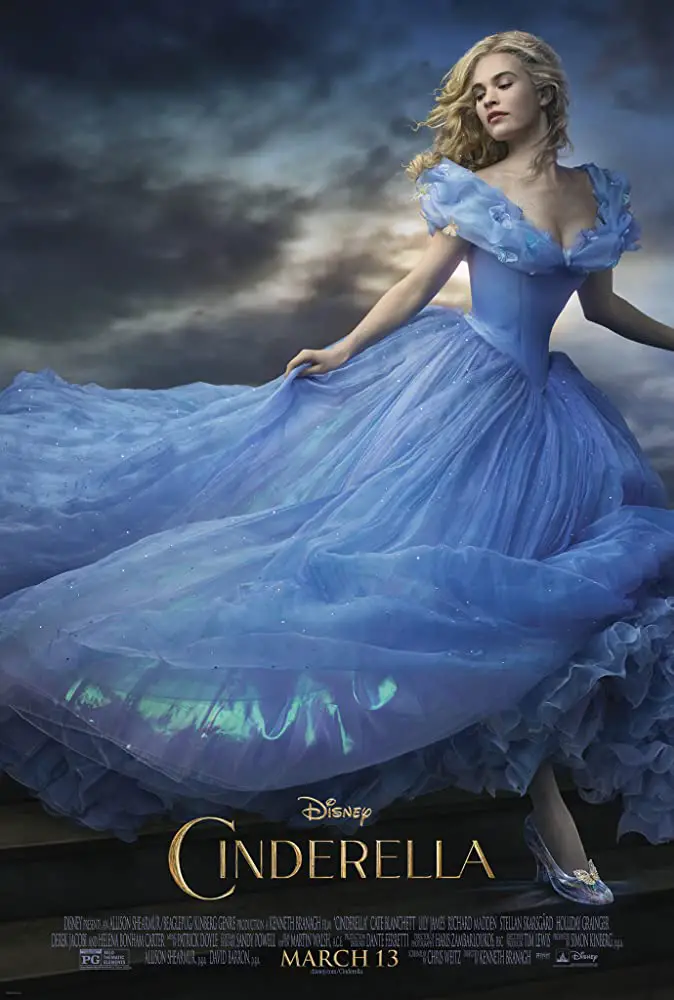 Book of Life (2014), U, 1hr 35mins, 7.3 IMDb
Manolo, a young man who is torn between fulfilling the expectations of his family and following his heart, embarks on an adventure that spans three fantastic worlds where he must face his greatest fears.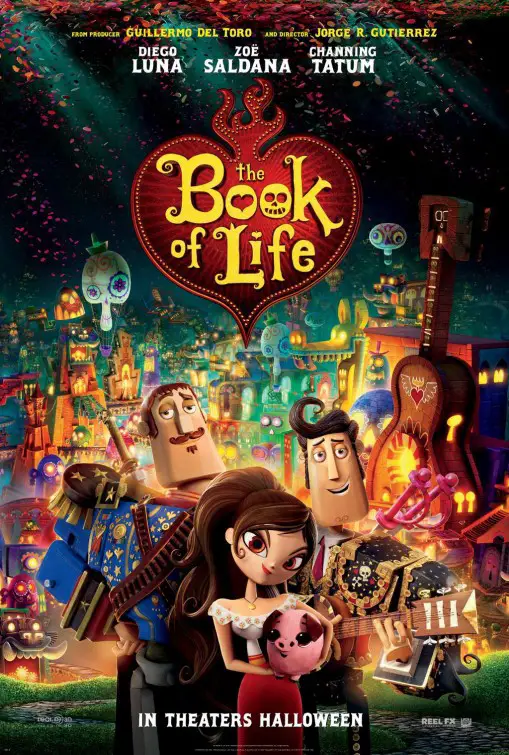 Best u rated films 2014
The Lego Movie (2014), U, 1hr 40mins, 7.8 IMDb
An ordinary LEGO construction worker, thought to be the prophesied as "special", is recruited to join a quest to stop an evil tyrant from glueing the LEGO universe into eternal stasis. There is also a sequel to this film.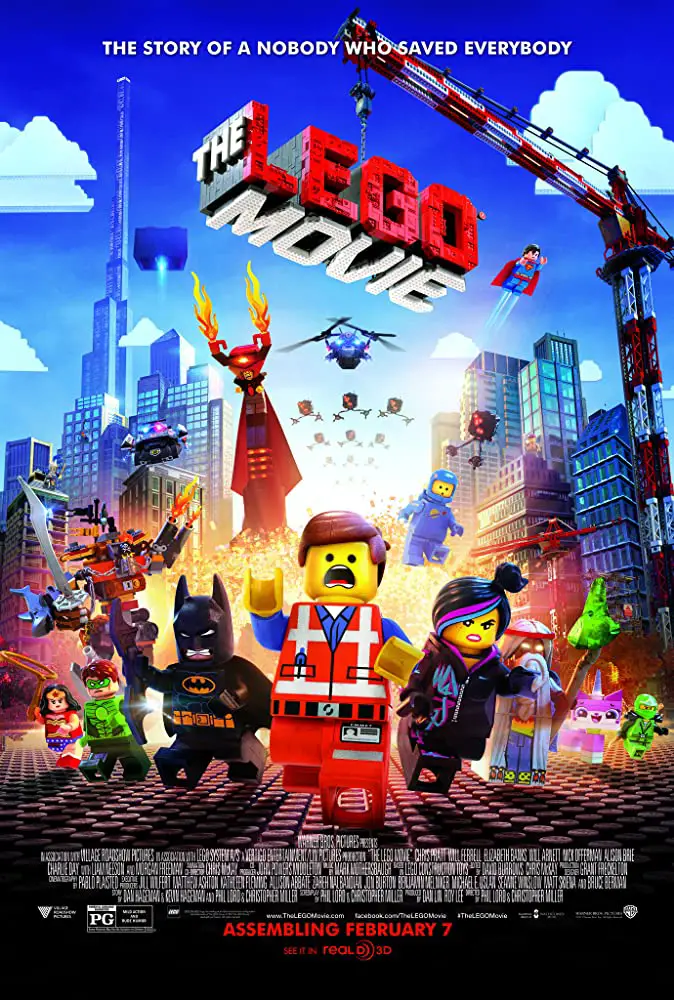 Paddington (2014), U, 1hr 35mins, 7.2 IMDb
A young Peruvian bear travels to London in search of a home. Finding himself lost and alone at Paddington Station, he meets the kindly Brown family, who offer him a temporary haven. Paddington 2 came out in 2017.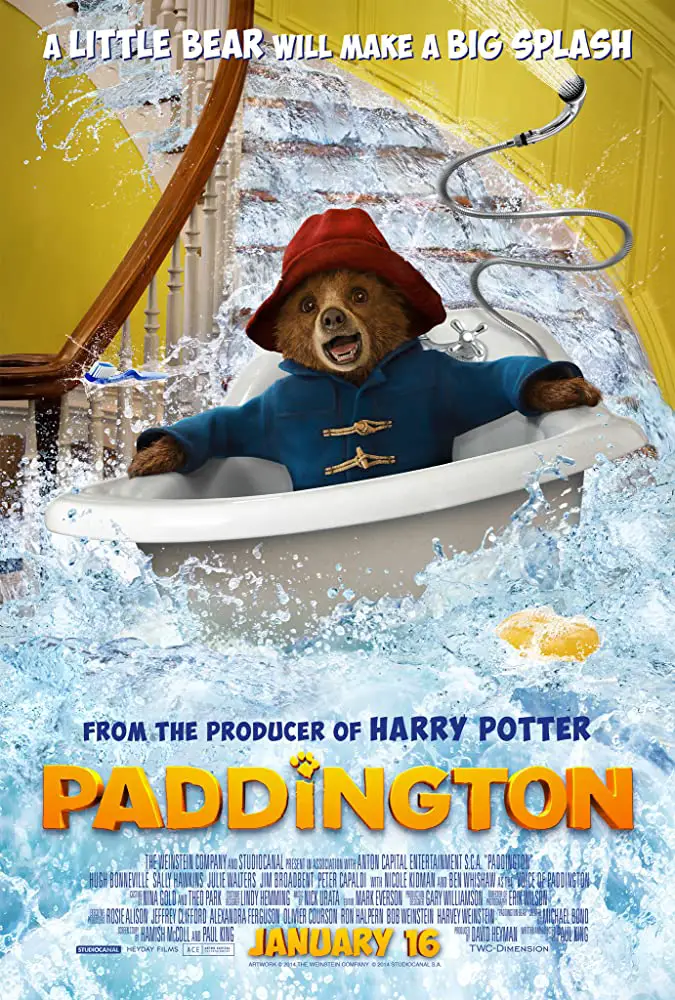 U certificate films 2013
The Croods (2013), U, 1hr 38mins, 7.2 IMdb
After their cave is destroyed, a caveman family must trek through an unfamiliar fantastical world with the help of an inventive boy. A Croods 2 was released in 2021.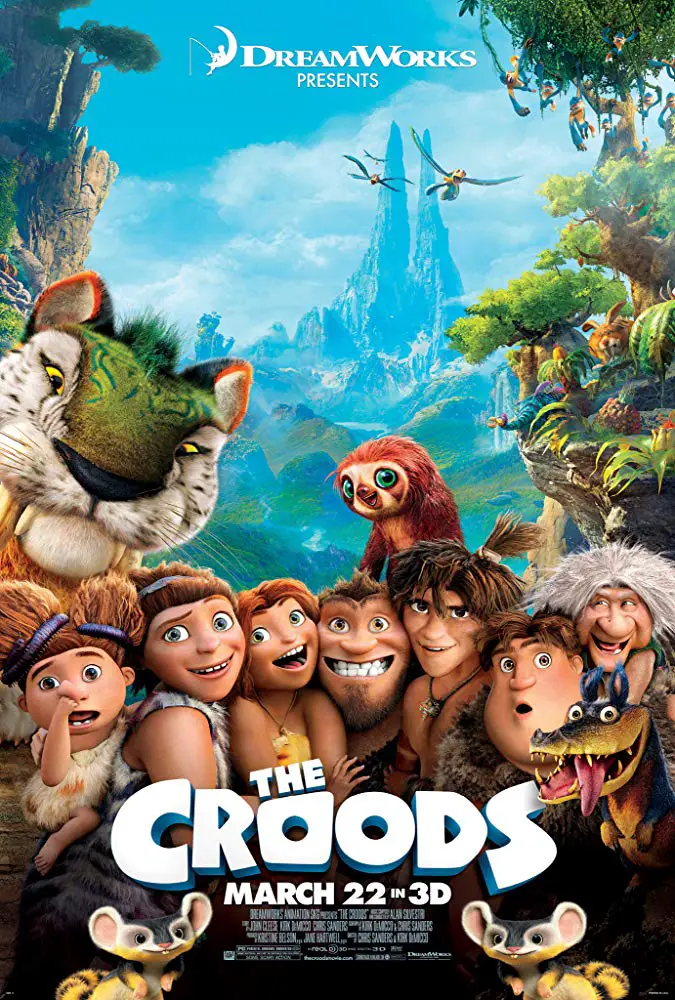 Best U films 2012
Hotel Transylvania (2012), U, 1hr 31mins, 7.1 IMDb
Dracula, who operates a high-end resort away from the human world, goes into overprotective mode when a boy discovers the resort and falls for the count's teenaged daughter. There are a number of sequels in this franchise.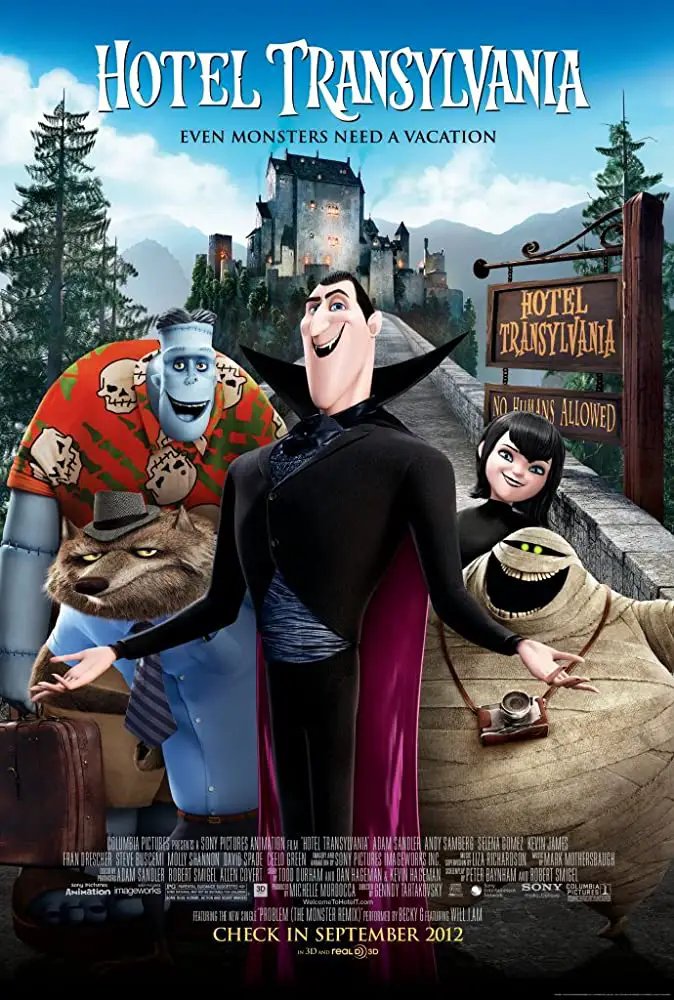 The Lorax (2012), U, 1hr 26mins, 6.4 IMDb
A 12-year-old boy searches for the one thing that will enable him to win the affection of the girl of his dreams. To find it he must discover the story of the Lorax, the grumpy yet charming creature who fights to protect his world.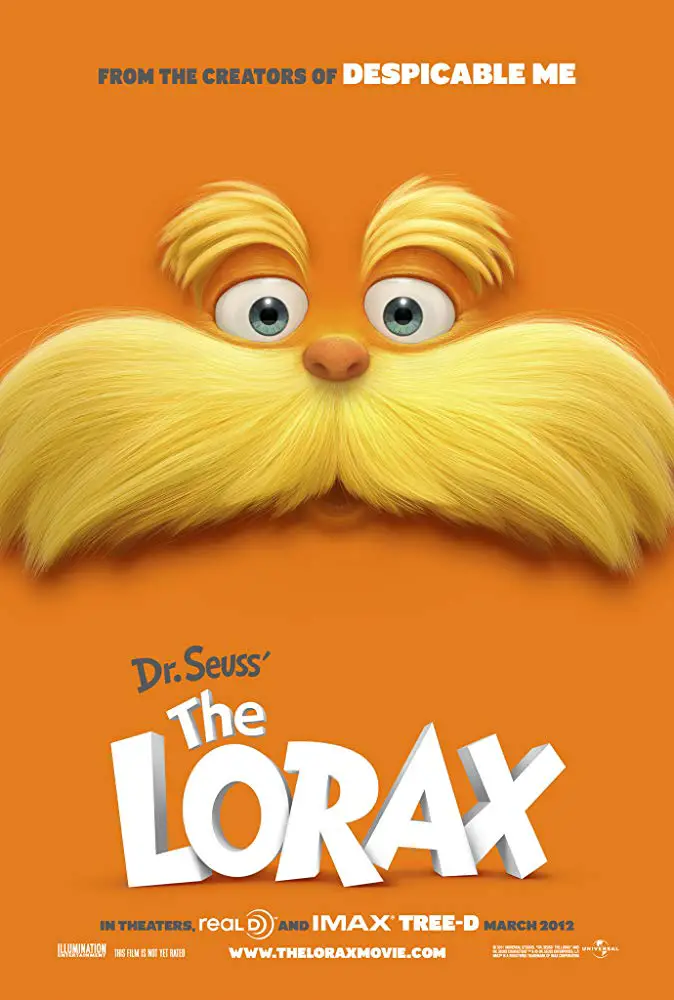 Movies rated U 2011
Hugo (2011), U, 2hr 6 mins, 7.5 IMDb
In 1931 Paris, an orphan living in the walls of a train station gets wrapped up in a mystery involving his late father and an automaton.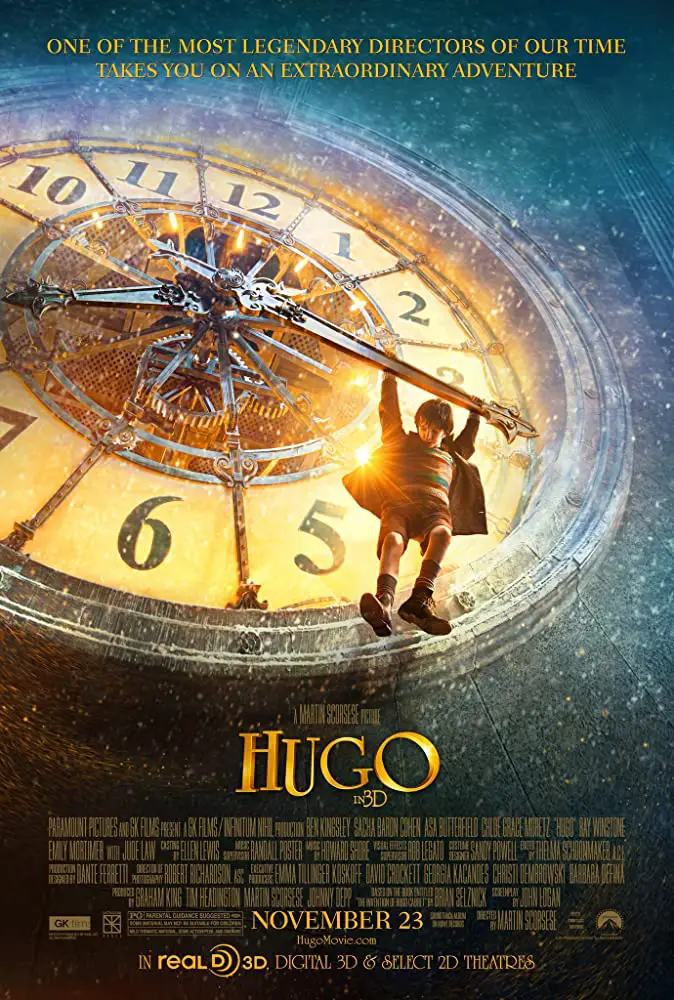 Rio (2011), U, 6.9 IMDb, 1hr 36mins
It's a jungle out there for Blu, Jewel and their three kids after they're hurtled from Rio de Janeiro to the wilds of the Amazon. As Blu tries to fit in, he goes beak-to-beak with the vengeful Nigel, and meets his father-in-law. If you enjoy this one there is also a Rio 2.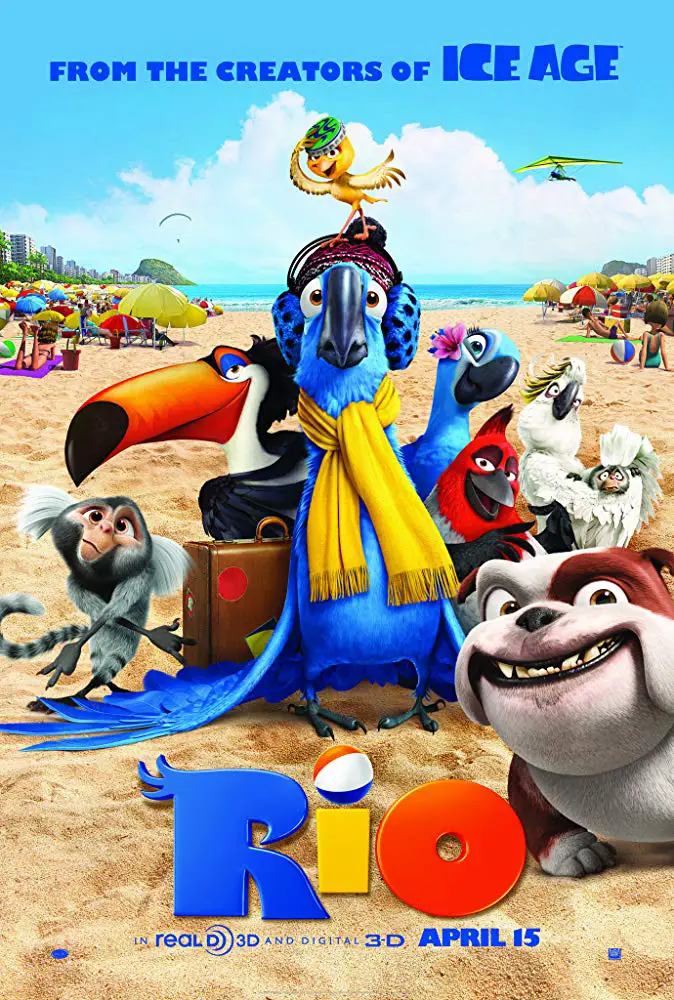 Despicable me (2010), U, 1hr 35mins, 7.6 IMDb
When a criminal mastermind uses a trio of orphan girls as pawns for a grand scheme, he finds their love is profoundly changing him for the better. There is also a Despicable Me 2 and a Minions sequel in this franchise.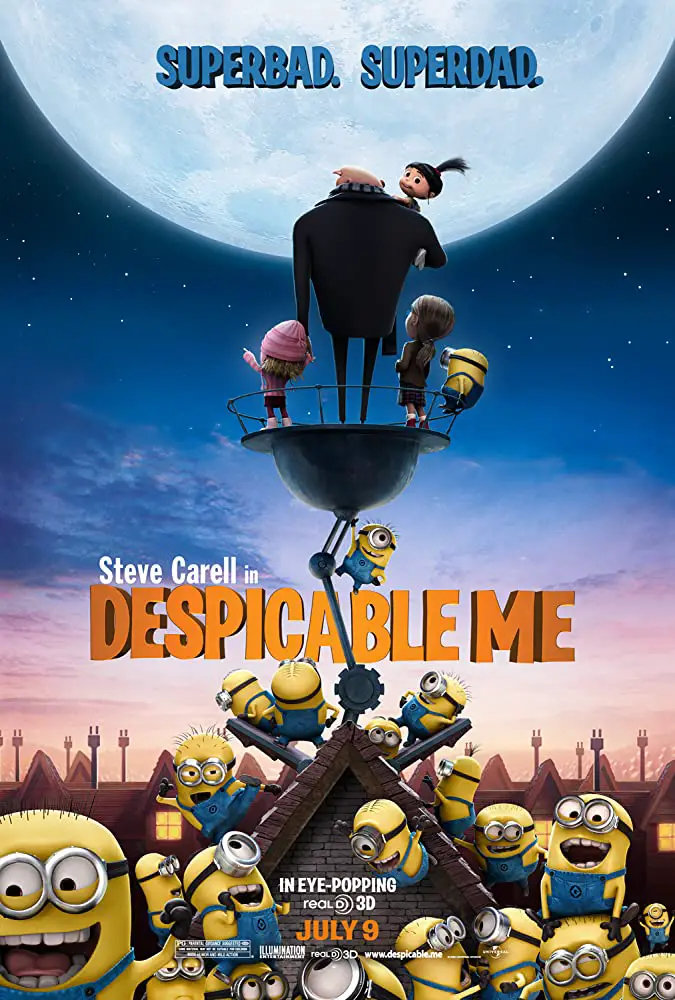 Universal rated films 2009
Hachi: A Dogs Tale (2009), U, 1hr 33 mins, 8.1 IMDb
A college professor bonds with an abandoned dog he takes into his home.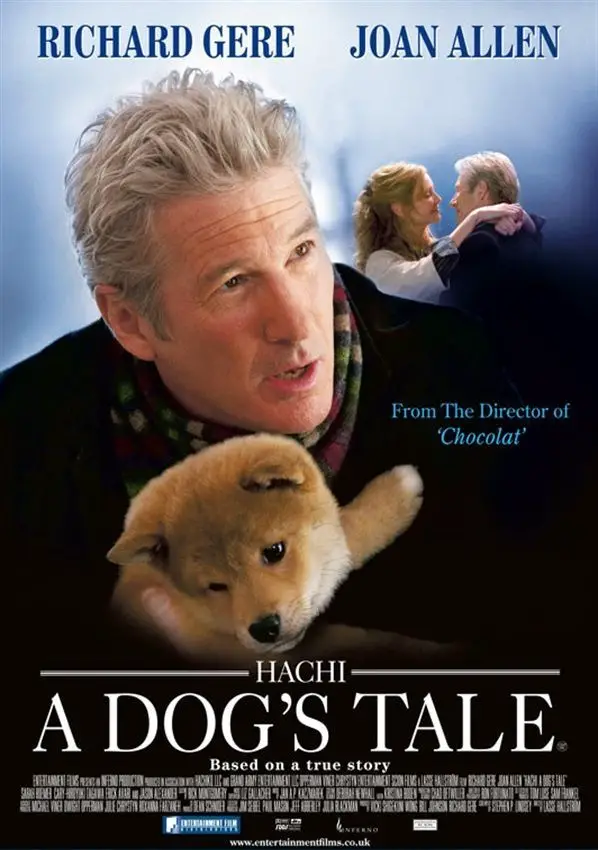 Cloudy with a Chance of Meatballs (2009), U, 1hr 30mins, 6.9 IMDb
A local scientist is often regarded as a failure until he invents a machine that can make food fall from the sky. But little does he know, that things are about to take a turn for the worst. There is a 2013 sequel to this film.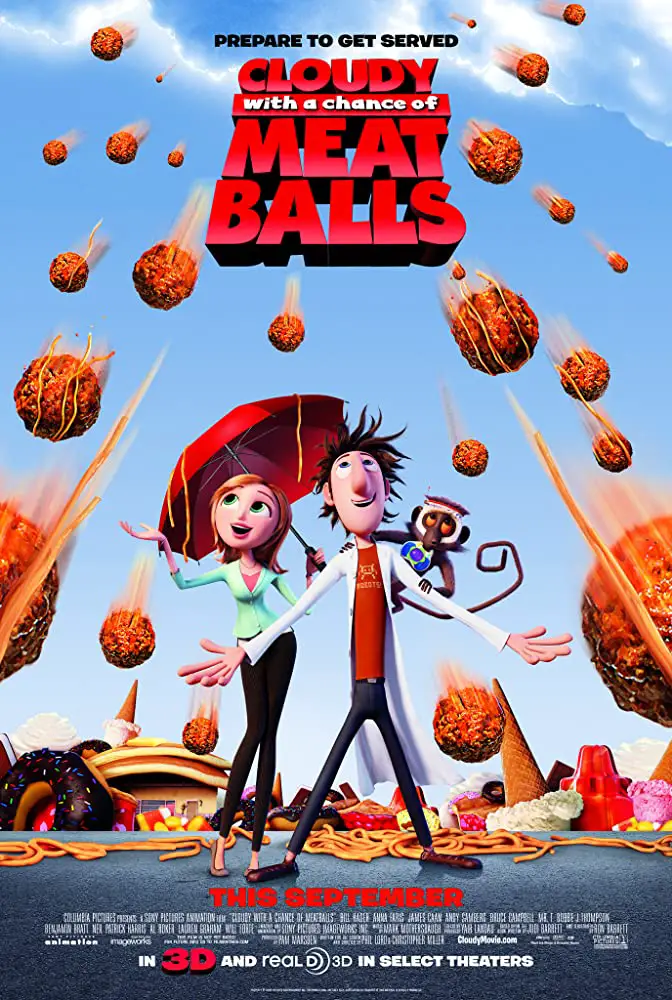 Up (2009), U, 1hr 36mins, 8.2 IMDb
78-year-old Carl Fredricksen travels to Paradise Falls in his house equipped with balloons, inadvertently taking a young stowaway.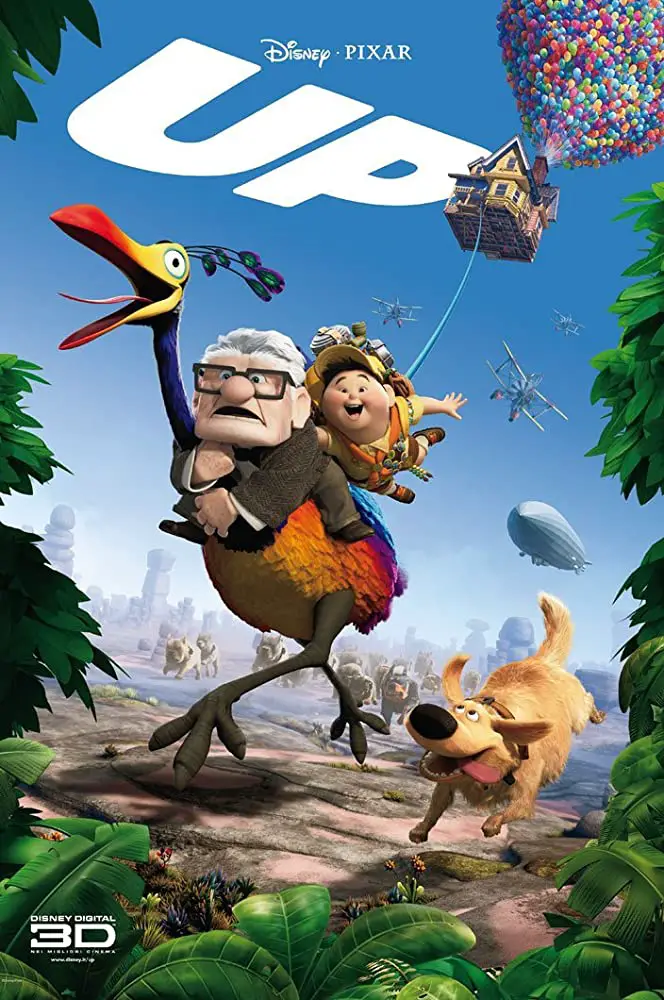 Movies rated U 2008
Wall-e (2008), U, 1hr 38mins, 8.4 IMDb
In the distant future, a small waste-collecting robot inadvertently embarks on a space journey that will ultimately decide the fate of mankind.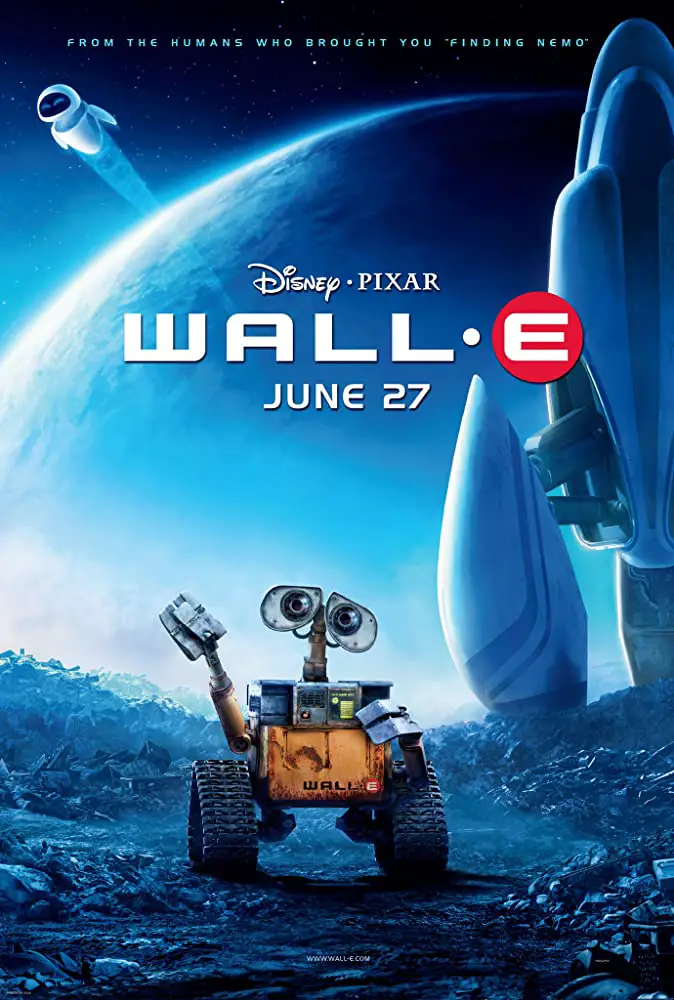 Ponyo (2008), U, 1hr 41mins, 7.7 IMDb
A five-year-old boy develops a relationship with Ponyo, a young goldfish princess who longs to become a human after falling in love with him.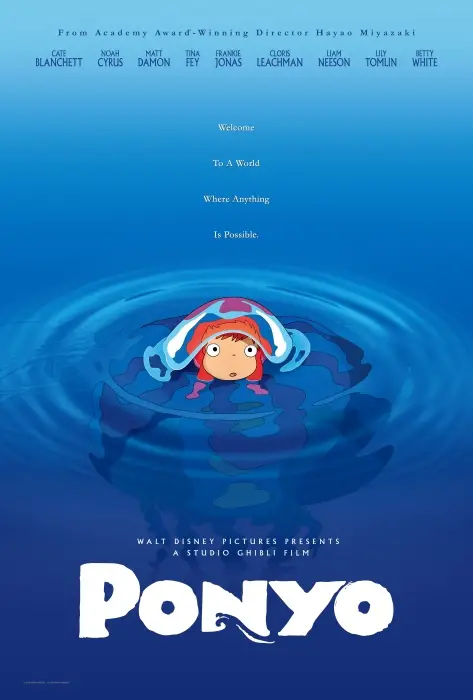 2007 u rated film
Enchanted (2007), U, 1hr 47mins, 7.0 IMDb
A young maiden in a land called Andalasia, who is prepared to be wed, is sent away to New York City by an evil Queen, where she falls in love with a lawyer.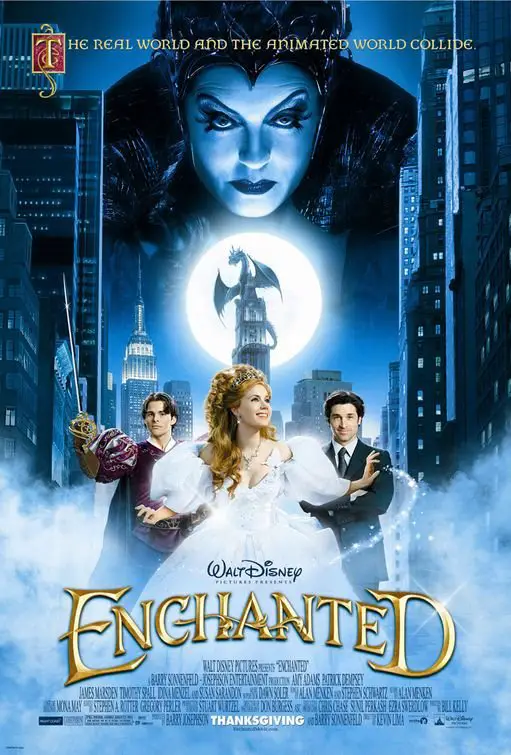 2006 rated U
Charlotte's Web (2006), U, 1hr 37mins, 6.3 IMDb
Wilbur the pig is scared of the end of the season, because he knows that come that time, he will end up on the dinner table. He hatches a plan with Charlotte, a spider that lives in his pen, to ensure that this will never happen.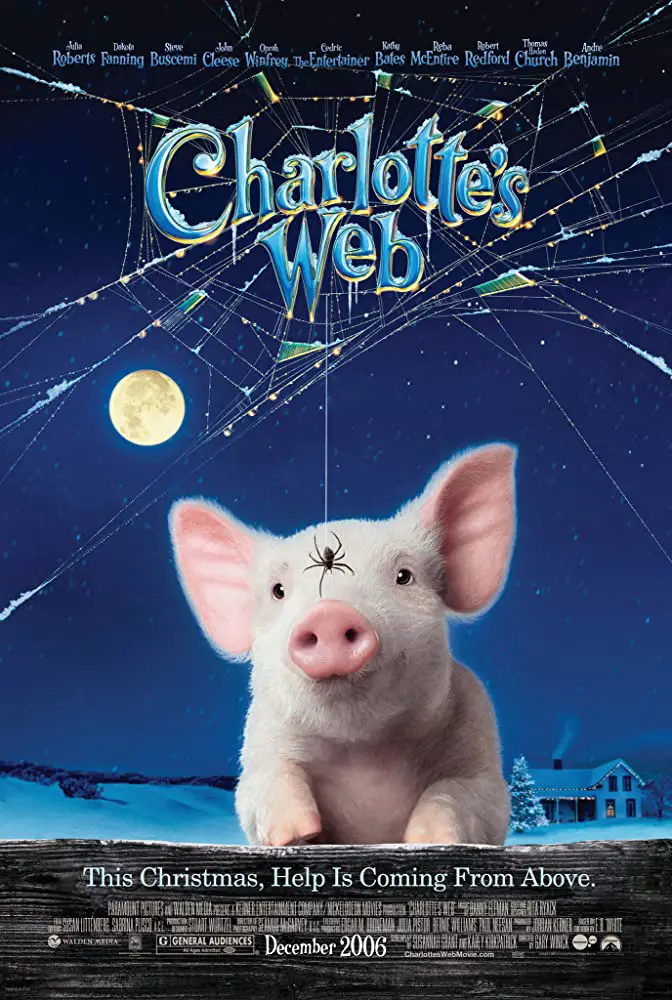 U rated 2005
Madagascar (2005), U, 1hr 26mins, 6.9 IMDb
A group of animals who have spent all their life in a New York zoo end up in the jungles of Madagascar, and must adjust to living in the wild. There are sequels in this franchise.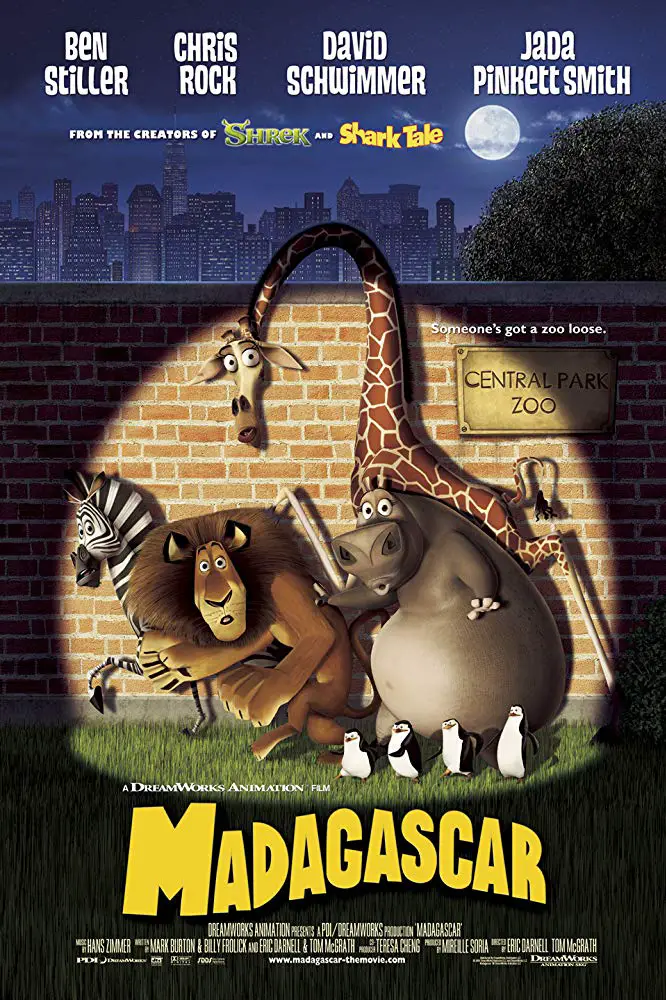 Best U movies 2004
The Incredibles (2004), U, 1hr 55mins, 8.0 IMDb
A family of undercover superheroes, while trying to live the quiet suburban life, are forced into action to save the world. Incredibles 2 came out in 2018 and was a solid sequel.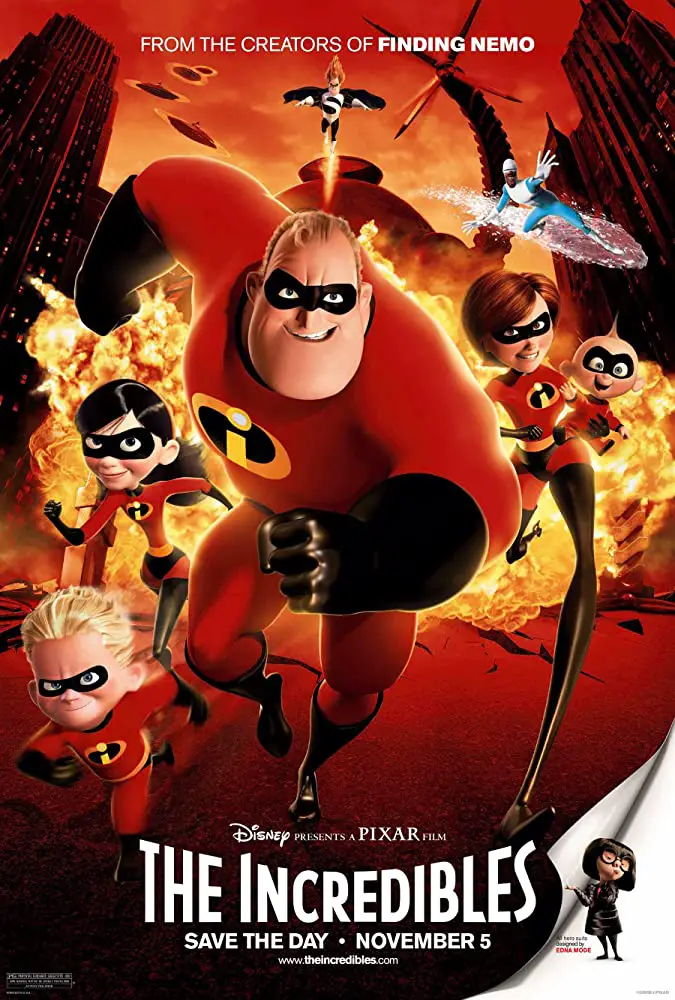 Howl's Moving Castle (2004), U, 1hr 59mins, 8.2 IMDb
When an unconfident young woman is cursed with an old body by a spiteful witch, her only chance of breaking the spell lies with a self-indulgent yet insecure young wizard and his companions in his legged, walking castle.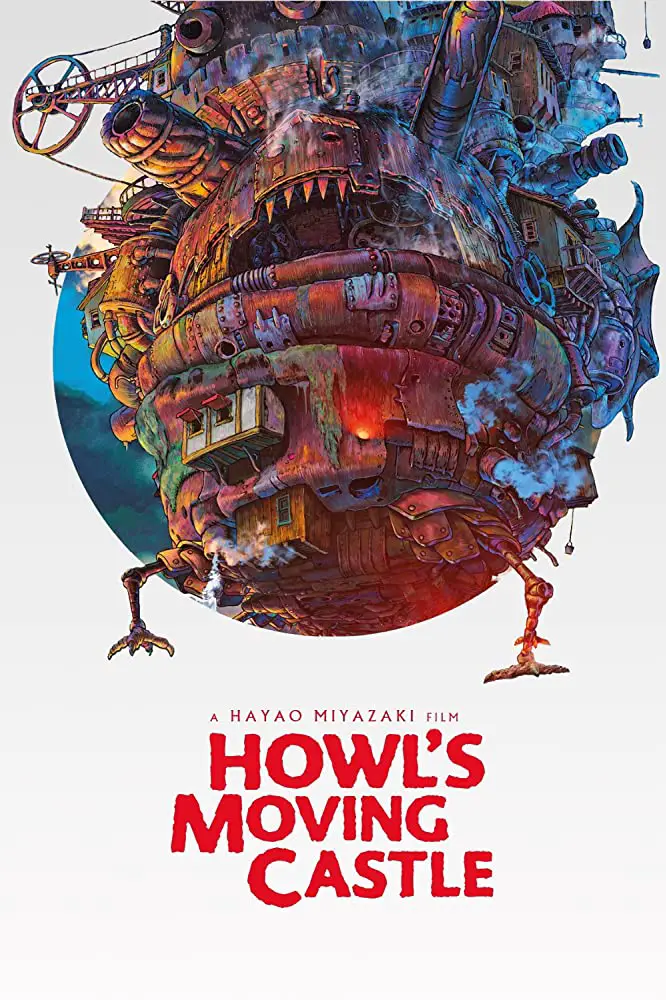 U rated children's films 2003
Finding Nemo (2003), U, 1hr 40 mins, 8.1 IMDb
After his son is captured in the Great Barrier Reef and taken to Sydney, a timid clownfish sets out on a journey to bring him home. Finding Dory came out in 2016 and scores 7.3 on IMDb.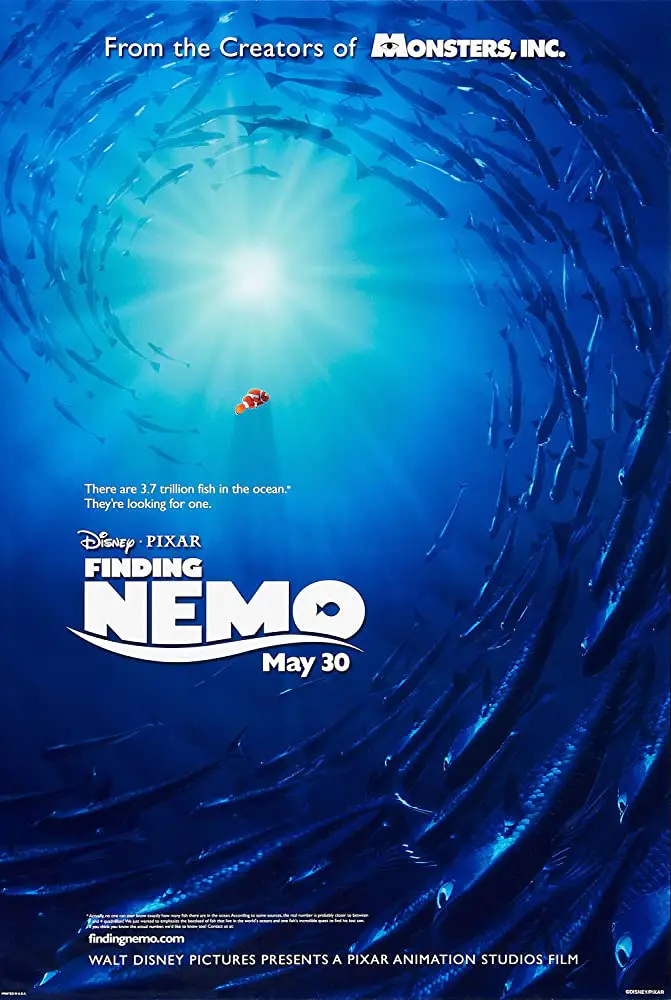 Brother Bear (2003), U, 1hr 25 mins, 6.8 IMDb
When a young Inuit hunter needlessly kills a bear, he is magically changed into a bear himself as punishment with a talkative cub being his only guide to changing back.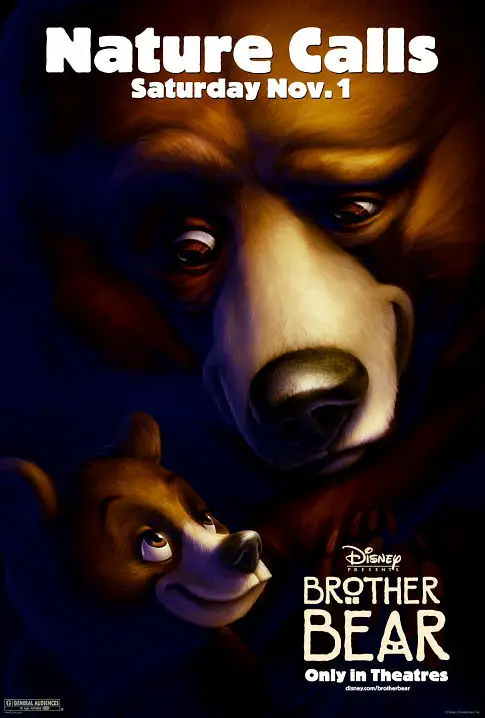 U rating movies 2002
Lilo and Stitch (2002), U, 1hr 25mins, 7.2IMDb
A Hawaiian girl adopts an unusual pet who is actually a notorious extra-terrestrial fugitive.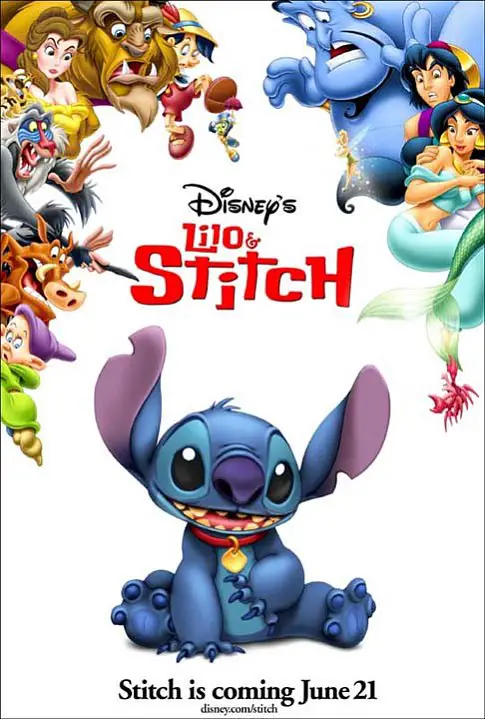 Ice Age (2002), U, 1hr 21mins, 7.5 IMDb
Set during the Ice Age, a sabertooth tiger, a sloth, and a wooly mammoth find a lost human infant, and they try to return him to his tribe. There is also an Ice Age 2.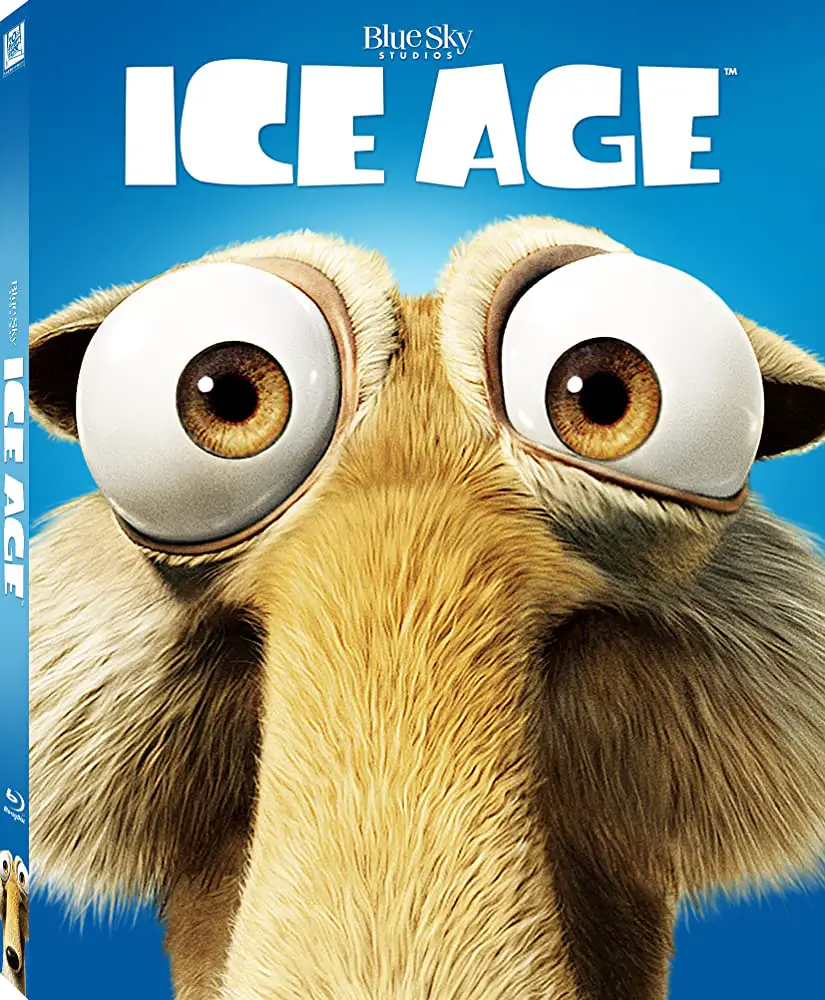 Treasure Planet (2002), U, 1hr 35mins, 7.2 IMDb
A Disney animated version of "Treasure Island". The only difference is that this movie is set in outer space with alien worlds and other galactic wonders.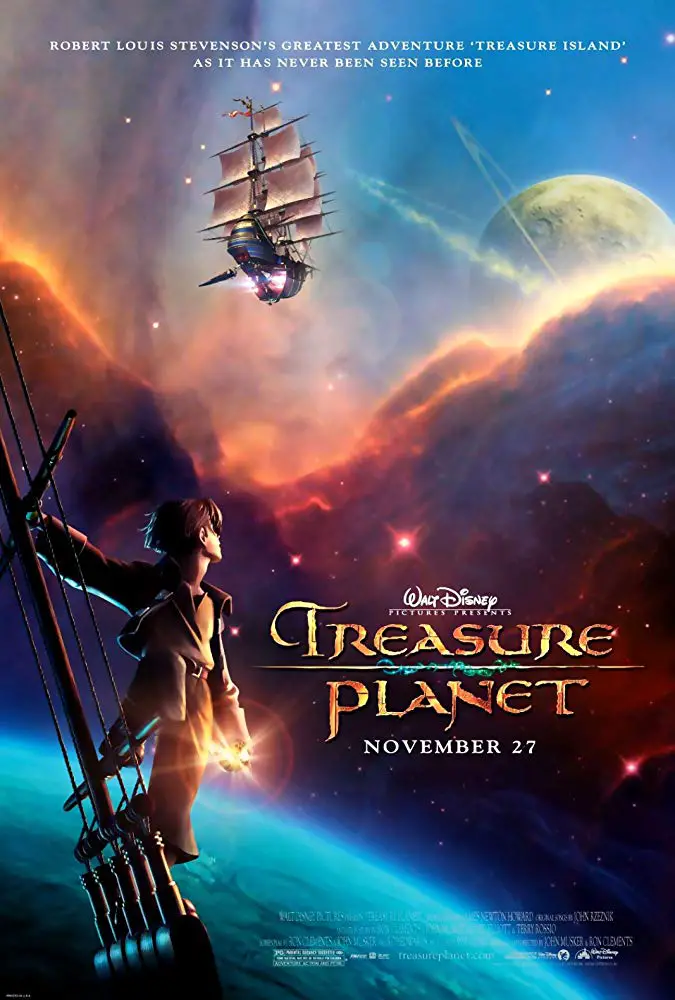 U rated kids films 2001
Shrek (2001), U, 1hr 30mins, 7.8 IMDb
A mean lord exiles fairytale creatures to the swamp of a grumpy ogre, who must go on a quest and rescue a princess for the lord in order to get his land back. There are a number of Shrek sequels and shorts and my daughter loves them all.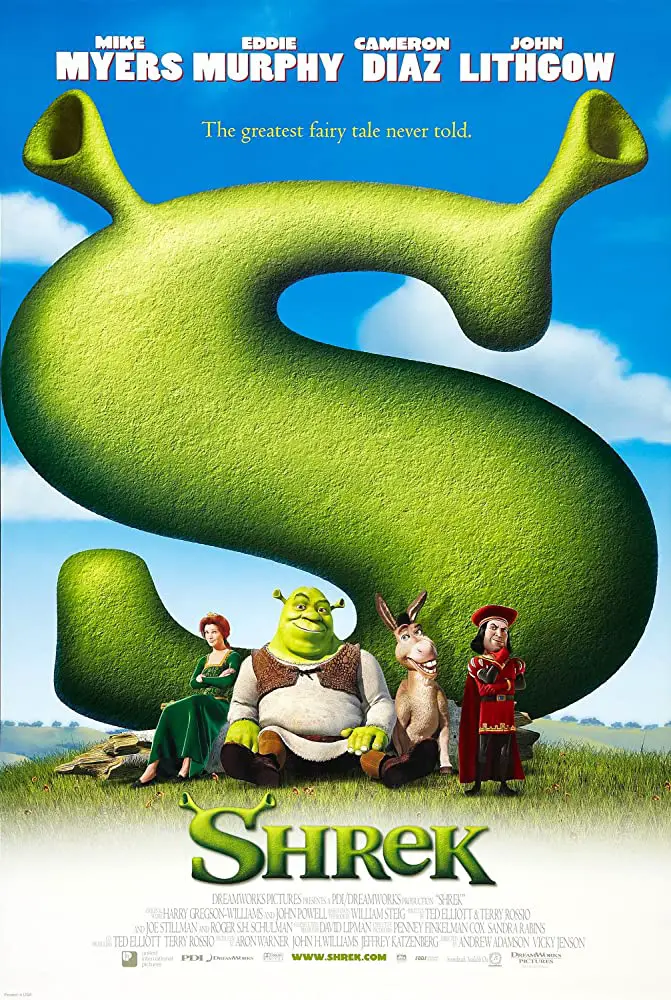 Monsters, Inc. (2001), U, 1hr 32mins, 8 IMDb
In order to power the city, monsters have to scare children so that they scream. However, the children are toxic to the monsters, and after a child gets through, 2 monsters realize things may not be what they think. If you enjoy this one then you might also enjoy the prequel Monster's University.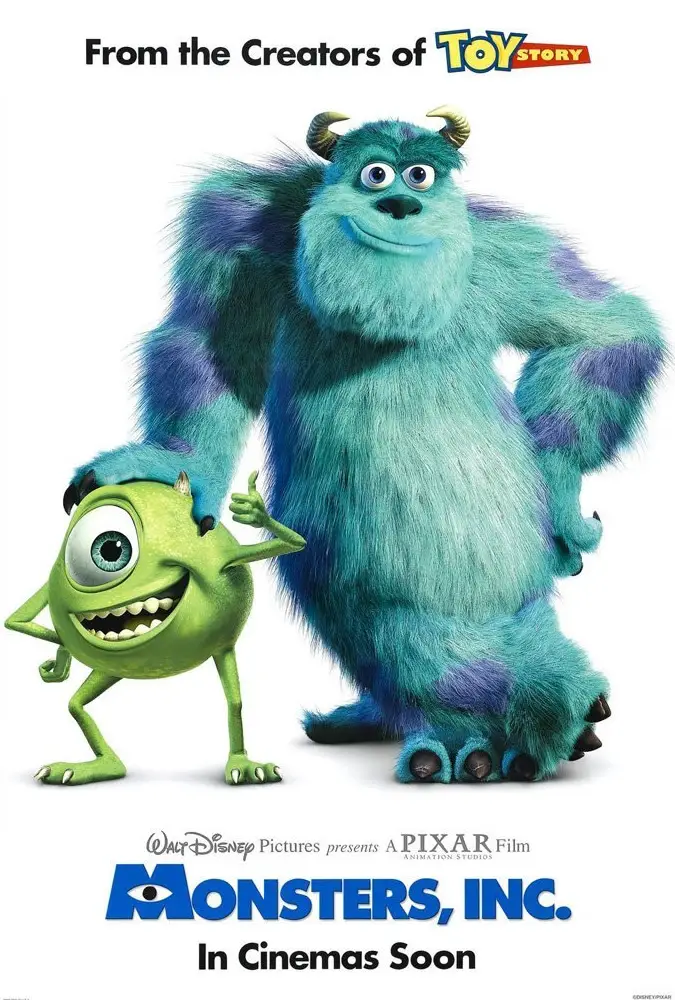 The Princess Diaries (2001), U, 1hr 51mins, 6.3 IMDb
Mia Thermopolis has just found out that she is the heir apparent to the throne of Genovia. With her friends Lilly and Michael Moscovitz in tow, she tries to navigate through the rest of her sixteenth year.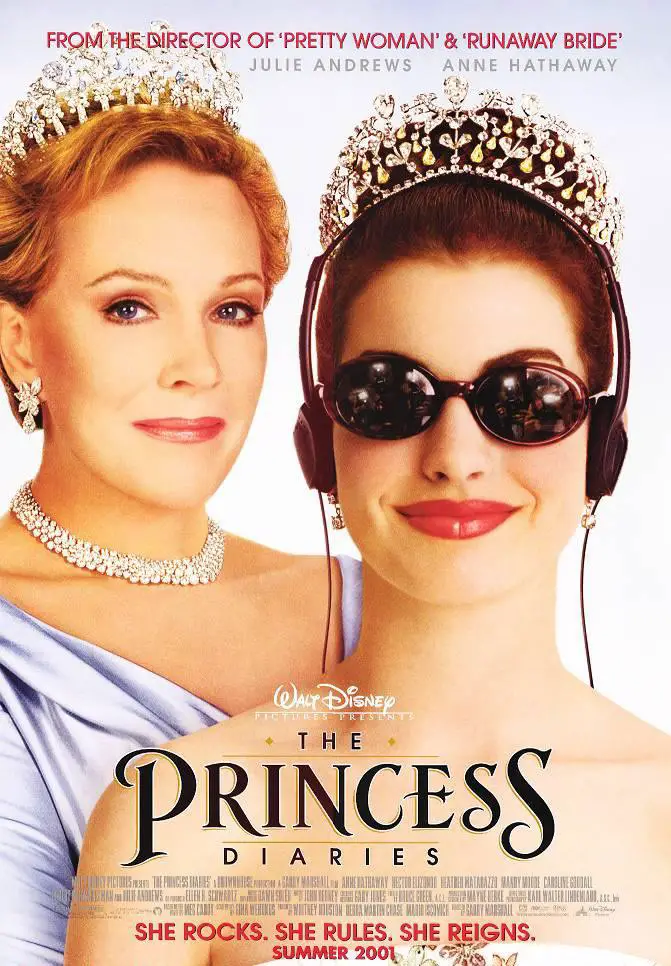 Movies for kids and adults from 1990s
Tarzan (1999), U, 1hr 28mins, 7.3 IMDb
A man raised by gorillas must decide where he really belongs when he discovers he is a human.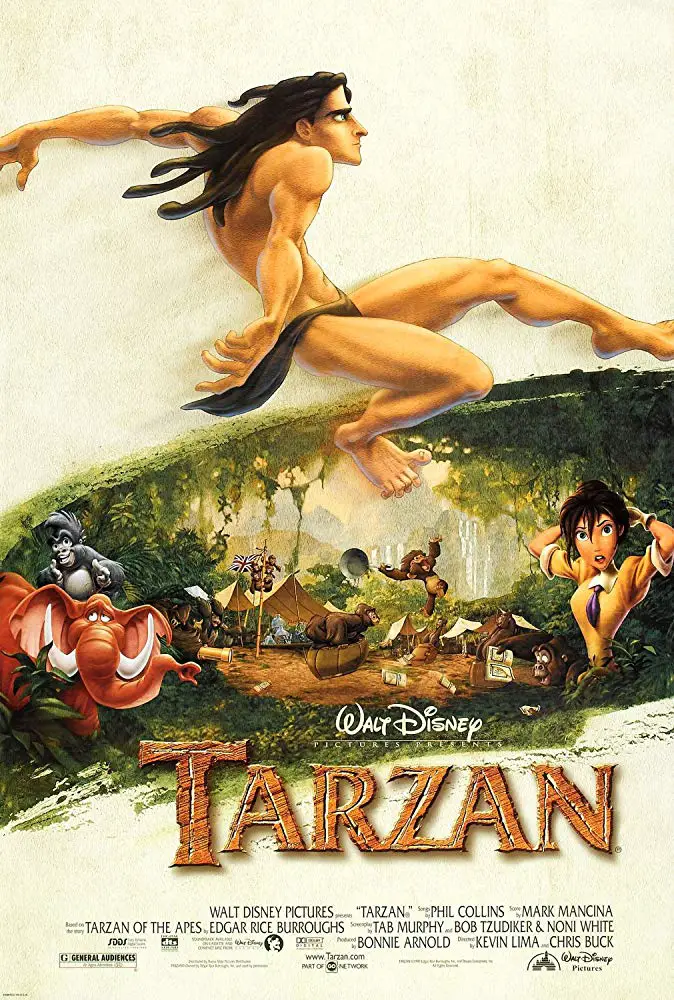 A Bugs Life (1998), U, 1hr 35min, 7.2 IMDb
A misfit ant, looking for "warriors" to save his colony from greedy grasshoppers, recruits a group of bugs that turn out to be an inept circus troupe.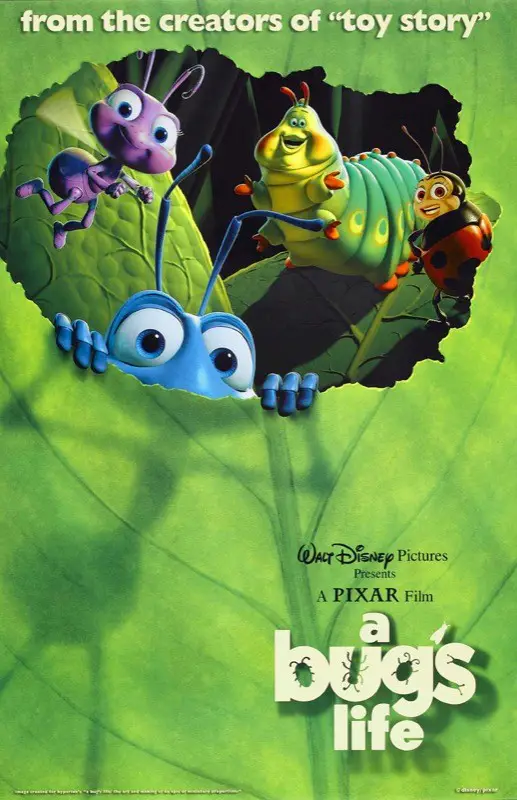 Anastasia (1997), U, 1hr 34mins, 7.1 IMDb
The last surviving child of the Russian Royal Family joins two con men to reunite with her grandmother, the Dowager Empress, while the undead Rasputin seeks her death.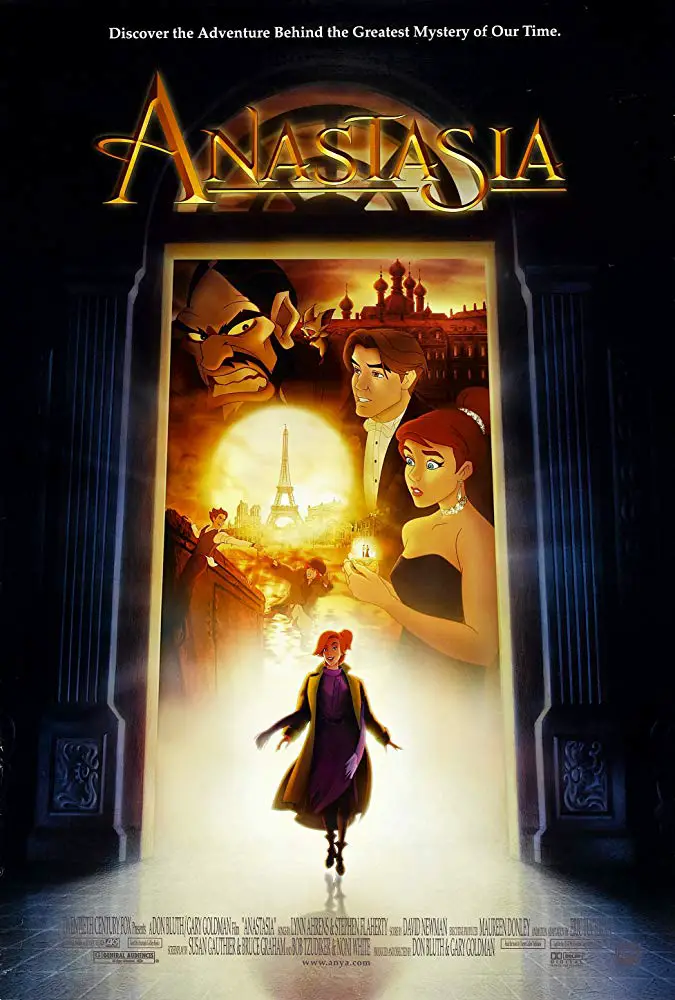 Babe (1995), U, 1hr 31mins, 6.7 IMDb
Babe, a pig raised by sheepdogs, learns to herd sheep with a little help from Farmer Hoggett.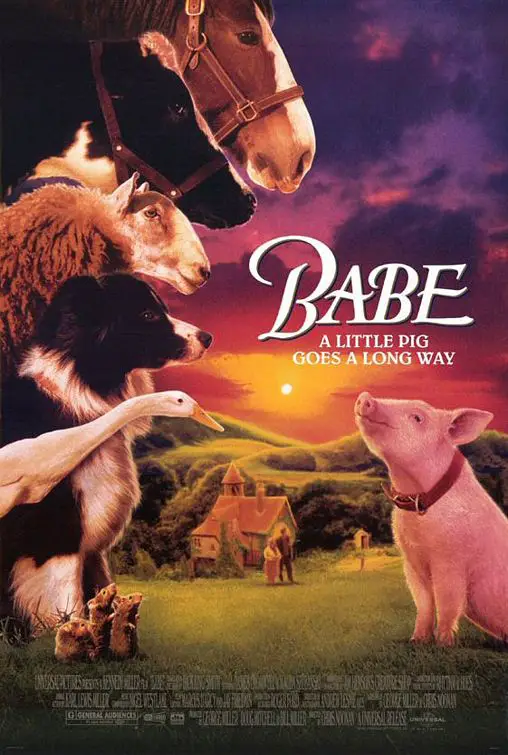 A Little Princess (1995), U, 1hr 37mins, 7.7 IMDb
A young girl is relegated to servitude at a boarding school when her father goes missing and is presumed dead.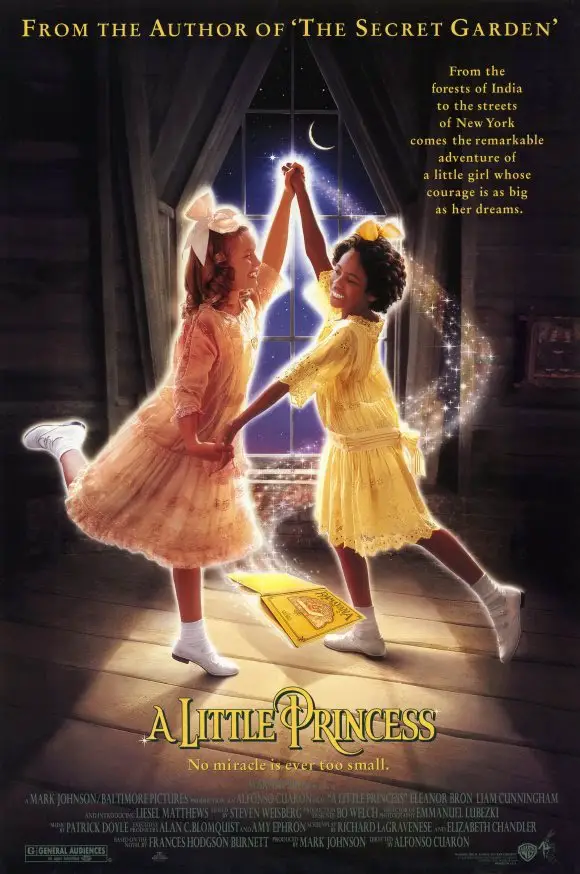 Lion King (1994), U, 1hr 28mins, 8.5 IMDb
A Lion cub crown prince is tricked by a treacherous uncle into thinking he caused his father's death and flees into exile in despair, only to learn in adulthood his identity and his responsibilities. There is a modern remake to this but in my opinion, the original is better.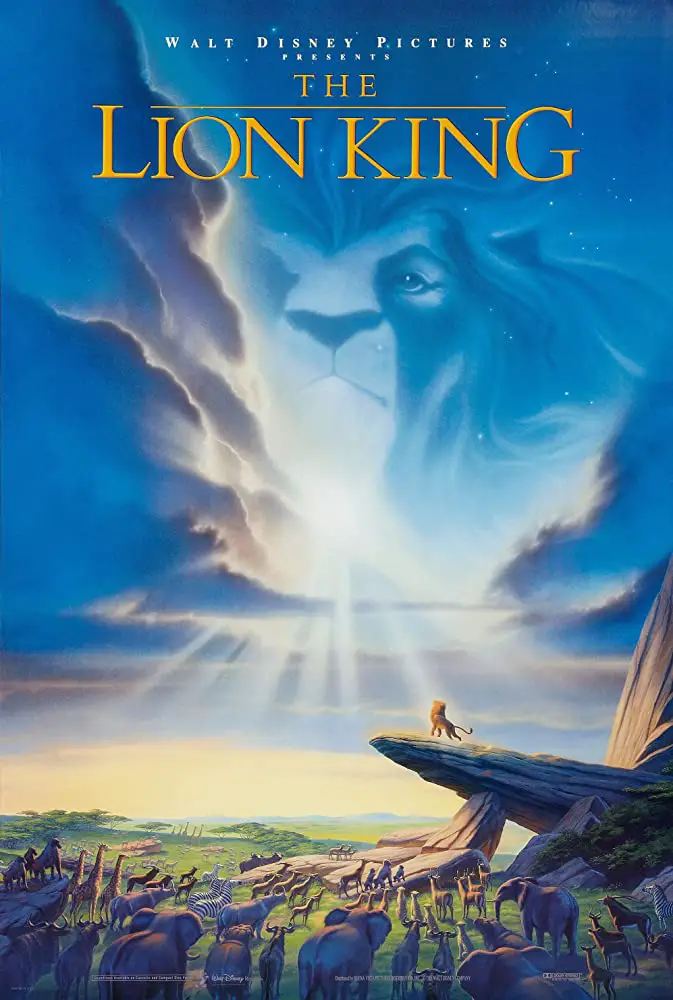 Free Willy (1993), U, 1hr 52mins, 6.0 IMDb
When a boy learns that a beloved killer whale is to be killed by the aquarium owners, the boy risks everything to free the whale.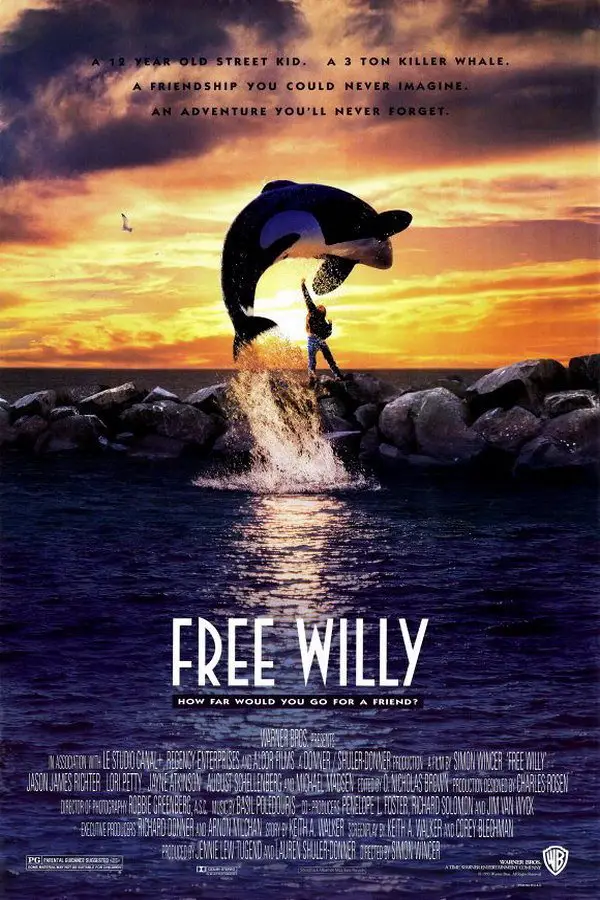 The Secret Garden (1993), U, 1hr 41mins, 7.3 IMDb
A young, recently-orphaned girl is sent to England after living in India all of her life. Once there, she begins to explore her new, seemingly-isolated surroundings, and its secrets.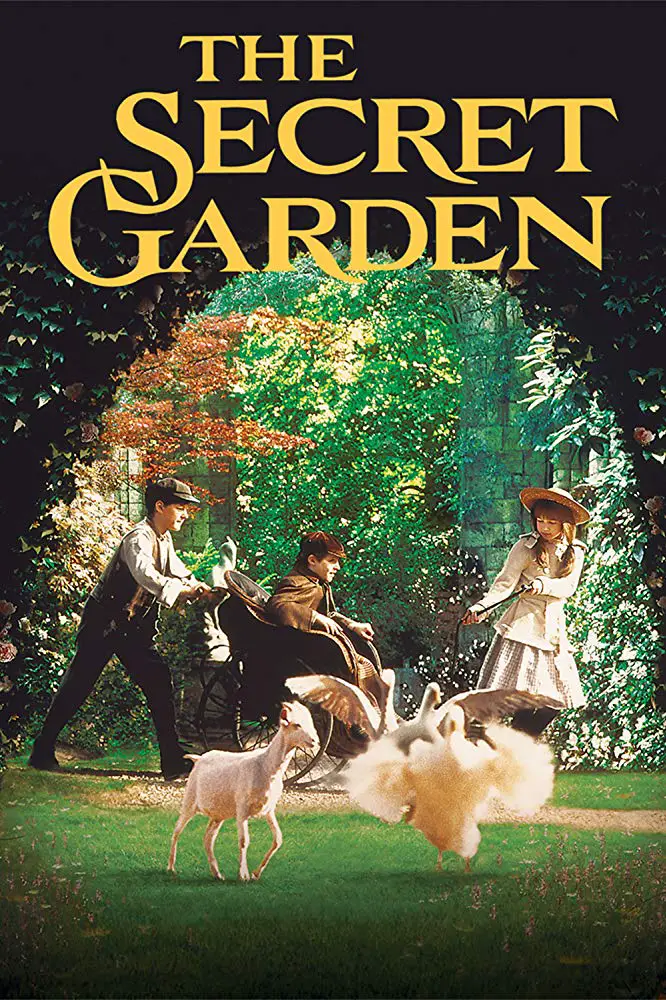 Homeward Bound, The Incredible Journey (1993), U, 1hr 24mins, 6.9 IMDb
Three pets escape from a California ranch to find their owners in San Francisco.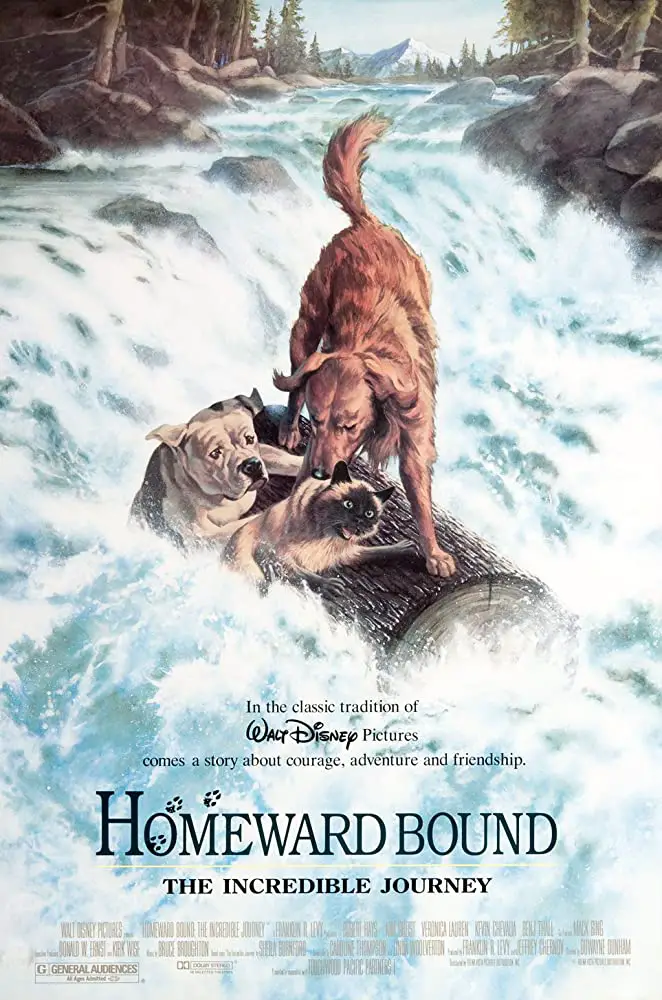 The Sandlot Kids (1993), U, 1hr 41mins, 7.8 IMDb
In the summer of 1962, a new kid in town is taken under the wing of a young baseball prodigy and his rowdy team, resulting in many adventures.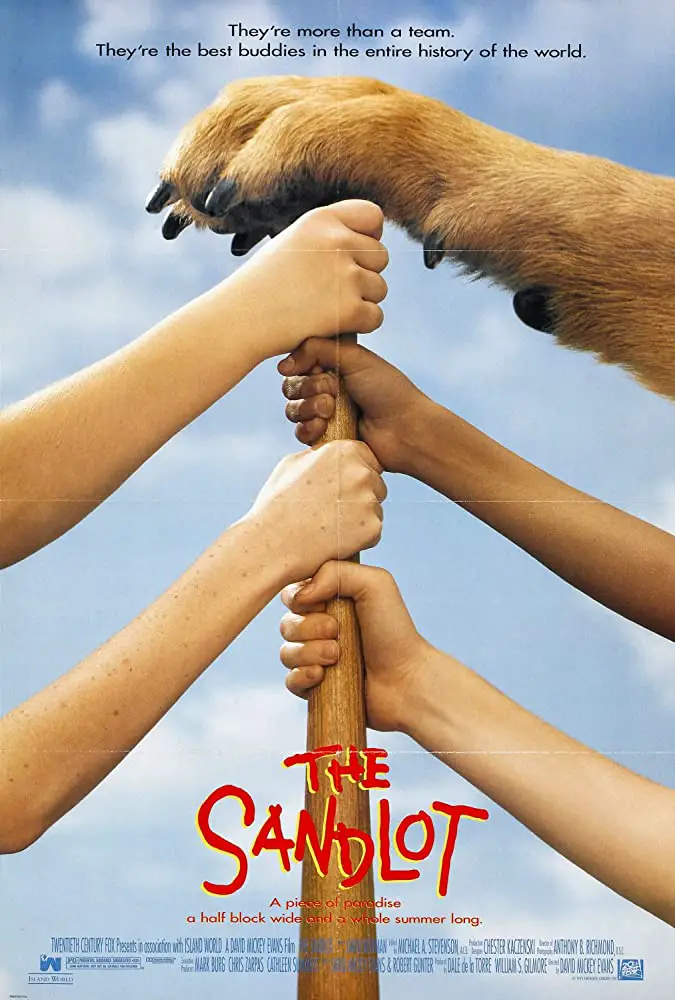 FernGully: The Last Rainforest (1992), U, 1hr 16mins, 6.5 IMDb
The magical inhabitants of a rainforest fight to save their home, which is threatened by logging and a polluting force of destruction called Hexxus (Tim Curry).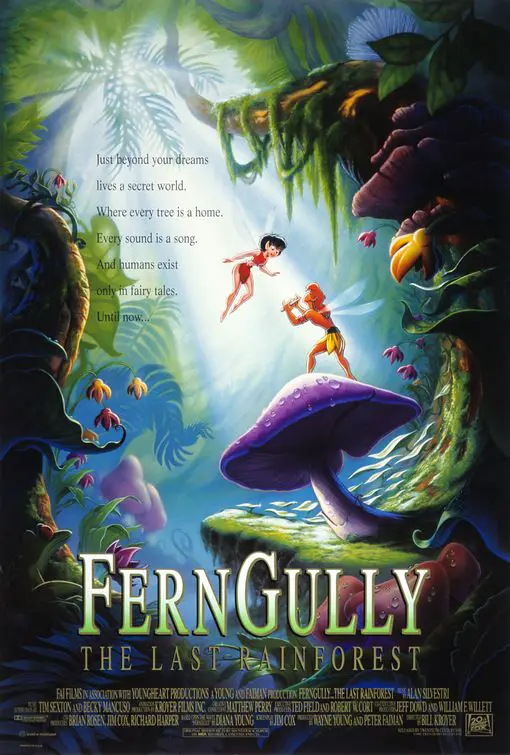 Aladdin (1992), U, 1hr 30mins, 8.0 IMDb
A kindhearted street urchin and a power-hungry Grand Vizier vie for a magic lamp that has the power to make their deepest wishes come true. There is a modern live action remake of this but we found it a little underwhelming.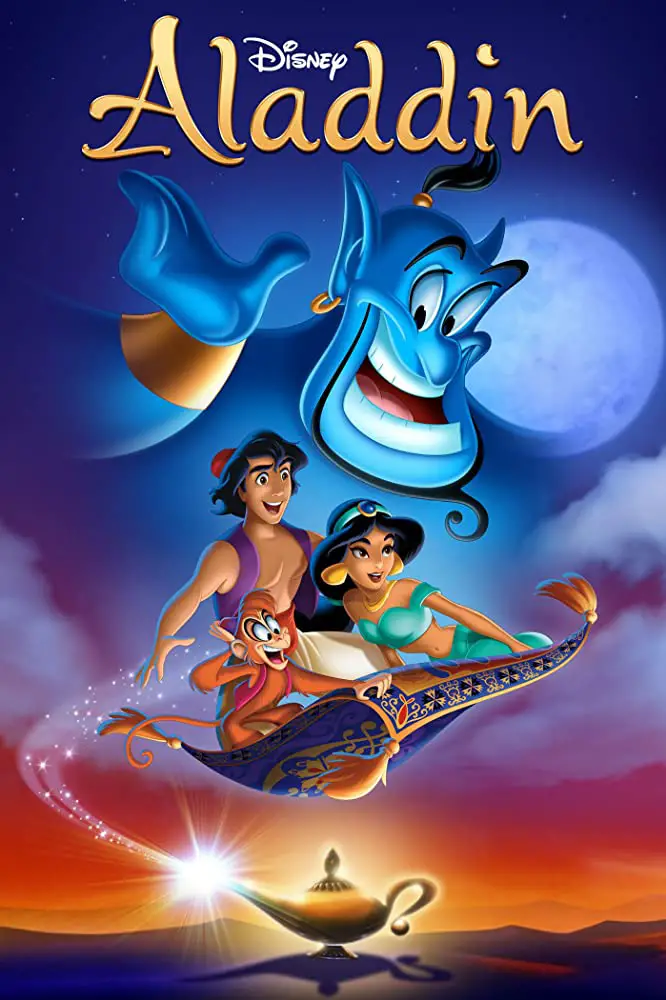 Hook (1991), U, 2hrs 22mins, 6.8 IMDb
When Captain James Hook kidnaps his children, an adult Peter Pan must return to Neverland and reclaim his youthful spirit in order to challenge his old enemy.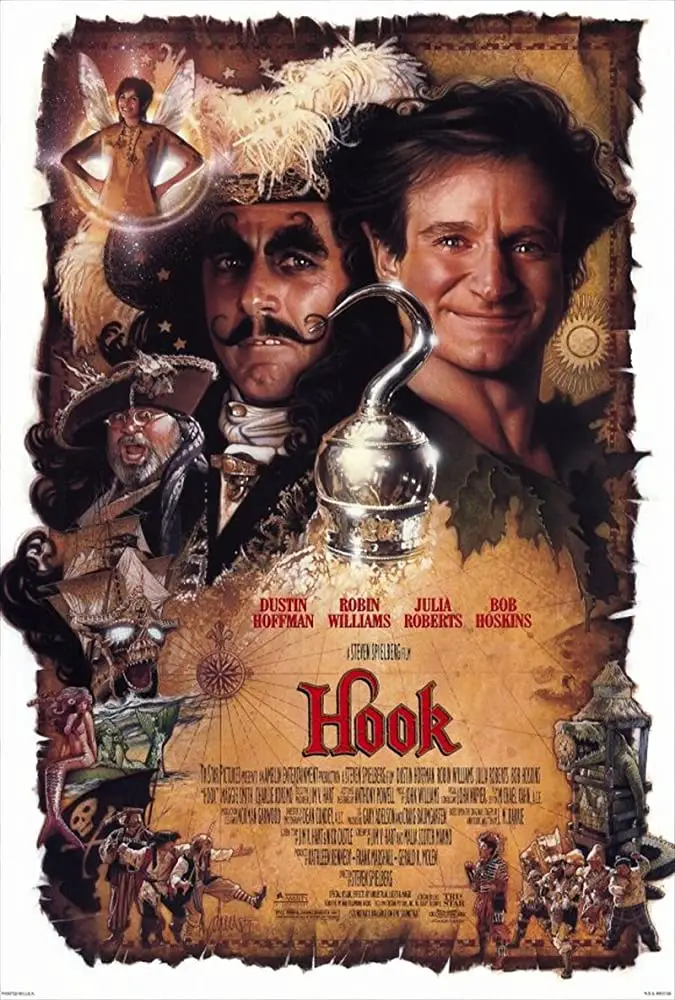 Beauty and the Beast (1991), U, 1hr 24mins, 8.0 IMDb
A prince cursed to spend his days as a hideous monster sets out to regain his humanity by earning a young woman's love. The 2017 modern remake of this starring Emma Watson was fab.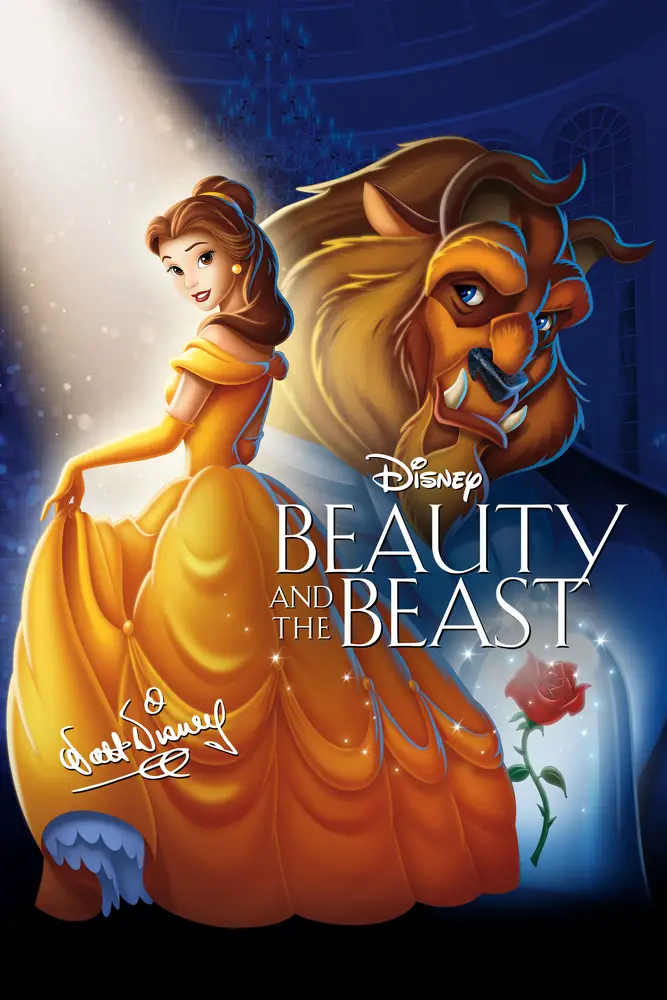 Best family movies 1980s
All Dogs Go to Heaven (1989), U, 1 h 24m, 6.7 IMDb
One of my favourite films growing up and one that my 7 year old enjoyed in 2023!
A canine angel, Charlie, sneaks back to earth from heaven but ends up befriending an orphan girl who can speak to animals. In the process, Charlie learns that friendship is the most heavenly gift of all.
The Little Mermaid (1989), U, 1hr 23mins, 7.6 IMDb
A mermaid princess makes a Faustian bargain in an attempt to become human and win a prince's love.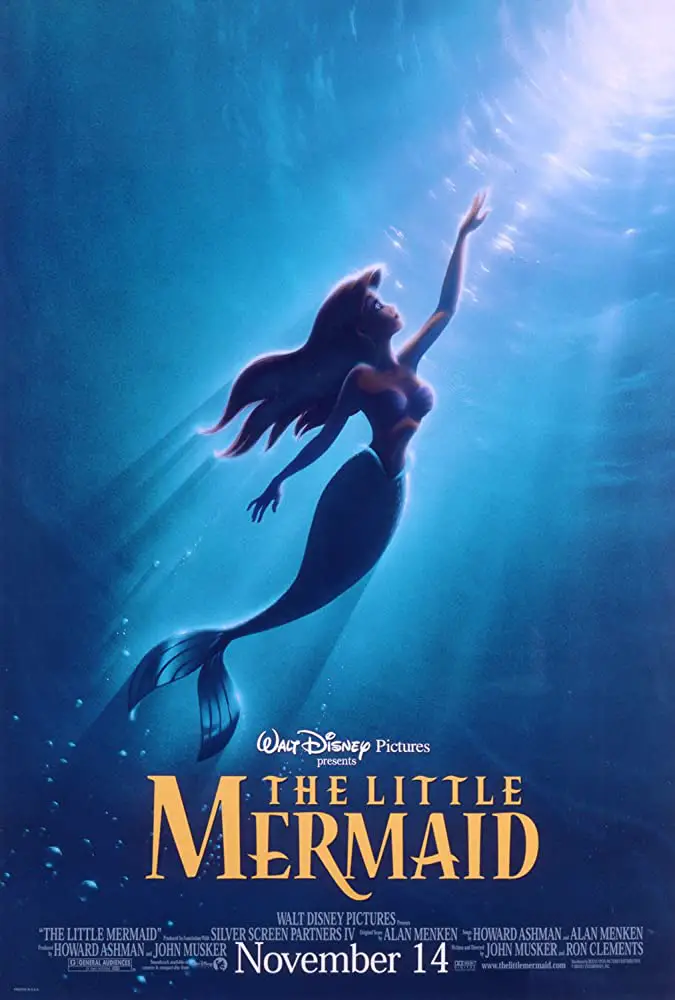 My Neighbour Totoro (1988), U, 1hr 26mins, 8.2 IMDb
When two girls move to the country to be near their ailing mother, they have adventures with the wondrous forest spirits who live nearby.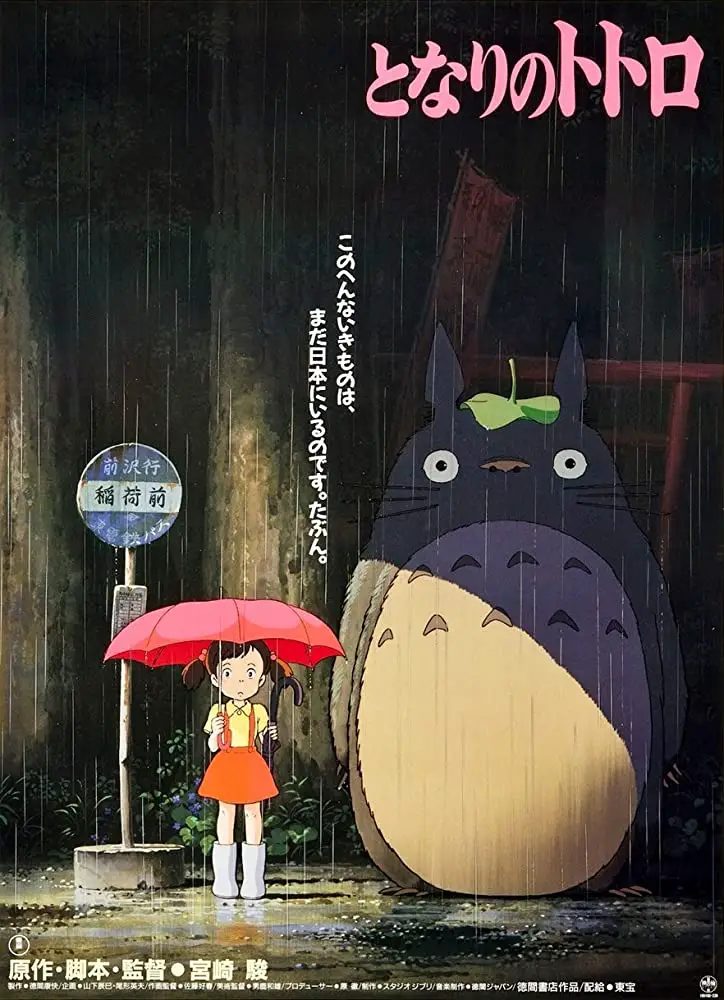 Labyrinth (1986), U, 1hr 41mins, 7.4 IMDb
Sixteen-year-old Sarah is given thirteen hours to solve a labyrinth and rescue her baby brother Toby when her wish for him to be taken away is granted by the Goblin King Jareth.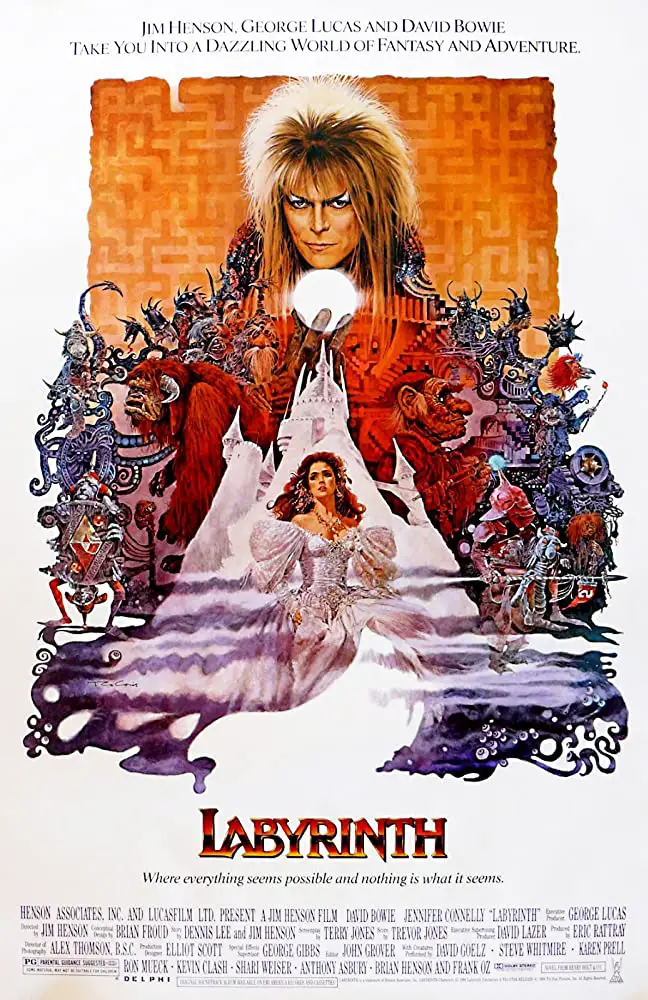 The Neverending Story (1984), U, 1hr 42mins, 7.4 IMDb
A troubled boy dives into a wondrous fantasy world through the pages of a mysterious book.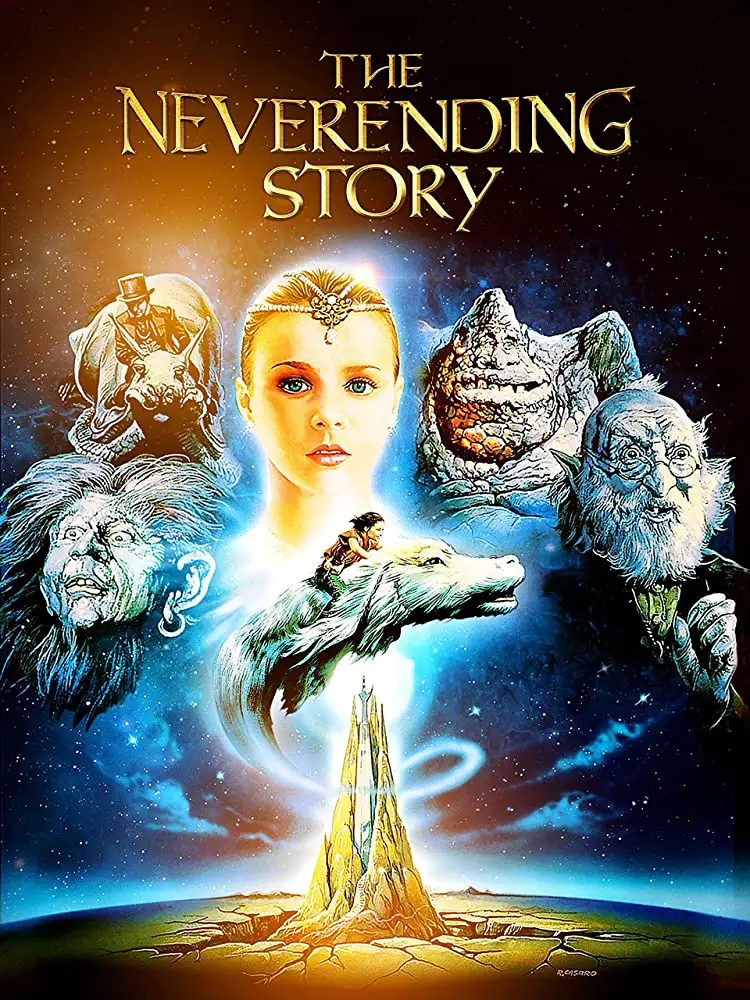 E.T. The Extra-Terrestrial (1982), U, 1hr 55mins, 7.8 IMDb
A troubled child summons the courage to help a friendly alien escape Earth and return to his home world.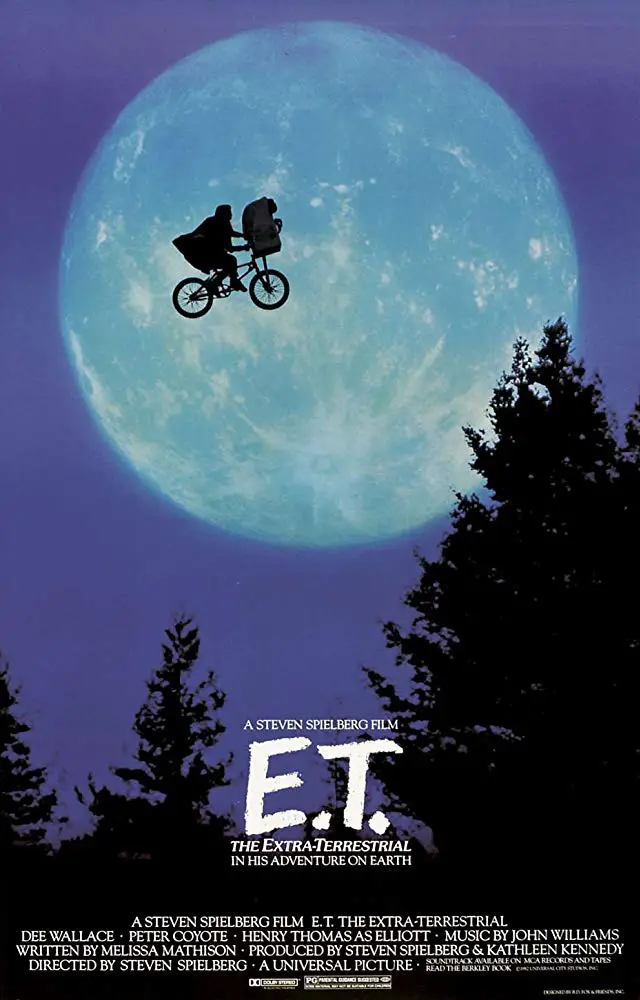 Annie (1982), U, 2hrs 6mins, 6.6 IMDb
A young orphan girl's adventures in finding a family that will take her. There is a modern remake of this but we prefer the 80s original.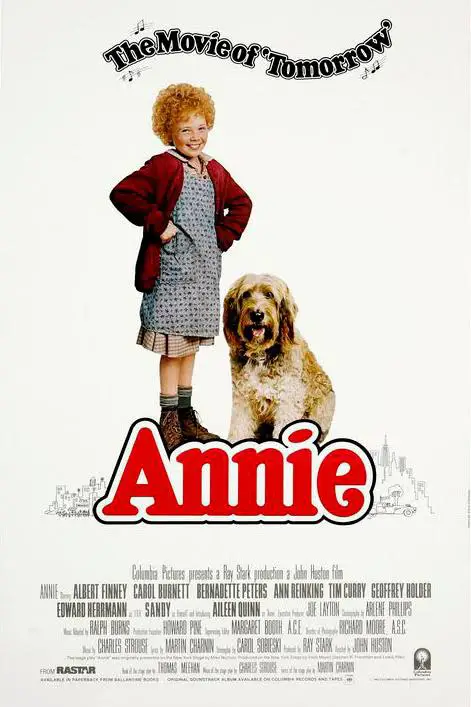 List of family films 1970s
Pete's Dragon (1977), U, 2hr 8mins, 6.4 IMDb
An orphan boy and his magical dragon come to town with his abusive adoptive parents in pursuit. There is a modern remake of this.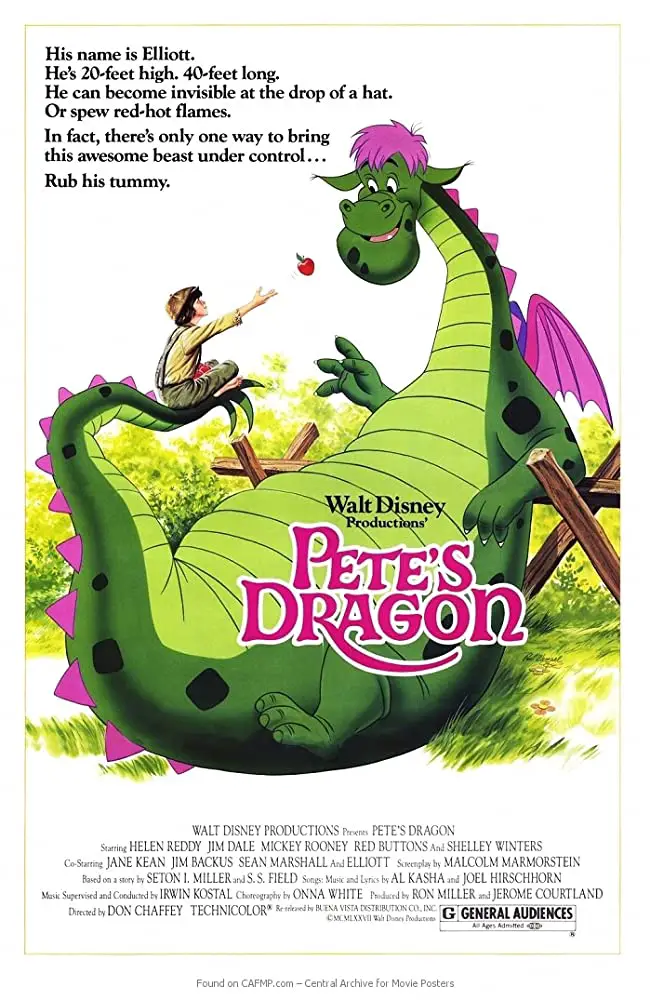 Star Wars (1977), U, 2hr 1mins, 8.6 IMDb
Luke Skywalker joins forces with a Jedi Knight, a cocky pilot, a Wookiee and two droids to save the galaxy from the Empire's world-destroying battle station, while also attempting to rescue Princess Leia from the mysterious Darth Vader. Obviously, there are many sequels and prequels in the Star Wars series.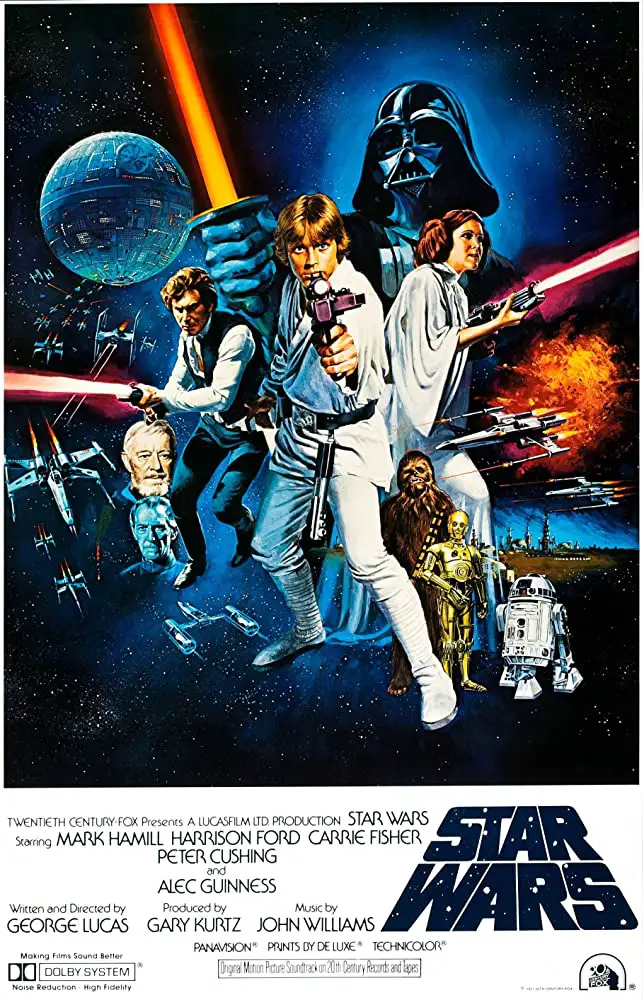 Willy Wonka and the Chocolate Factory (1971), U, 1hr 40mins, 7.8 IMDb
A poor but hopeful boy seeks one of the five coveted golden tickets that will send him on a tour of Willy Wonka's mysterious chocolate factory. My kids enjoyed the original and the modern remake of this.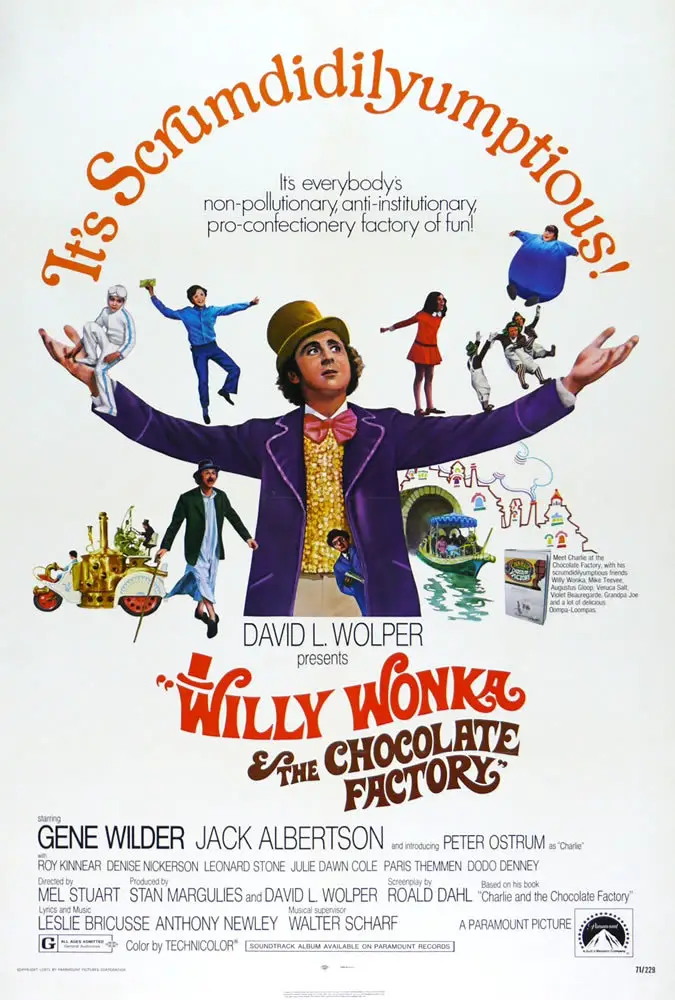 Family movies 1960s
Chitty Chitty Bang Bang (1968), U, 2hr 24mins, 6.9 IMDb
A down-on-his-luck inventor turns a broken-down Grand Prix car into a fancy vehicle for his children, and then they go off on a magical fantasy adventure to save their grandfather in a far-off land.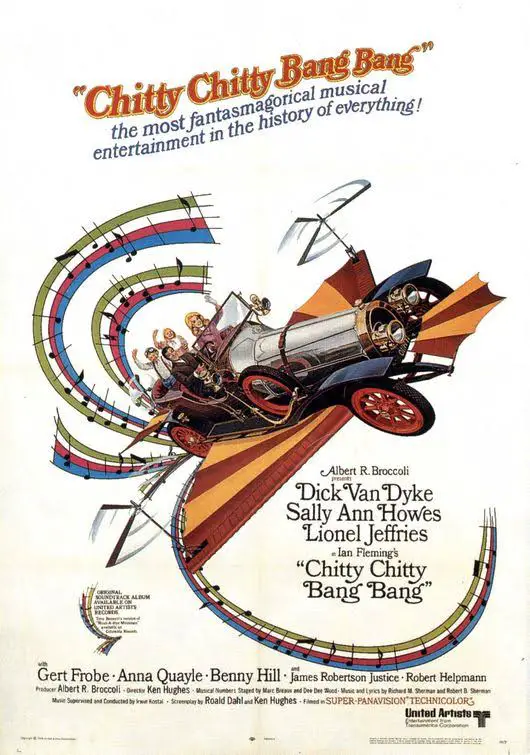 The Sound of Music (1965), U, 2hrs 52 mins, 8.0 IMDb
A woman leaves an Austrian convent to become a governess to the children of a Naval officer widower.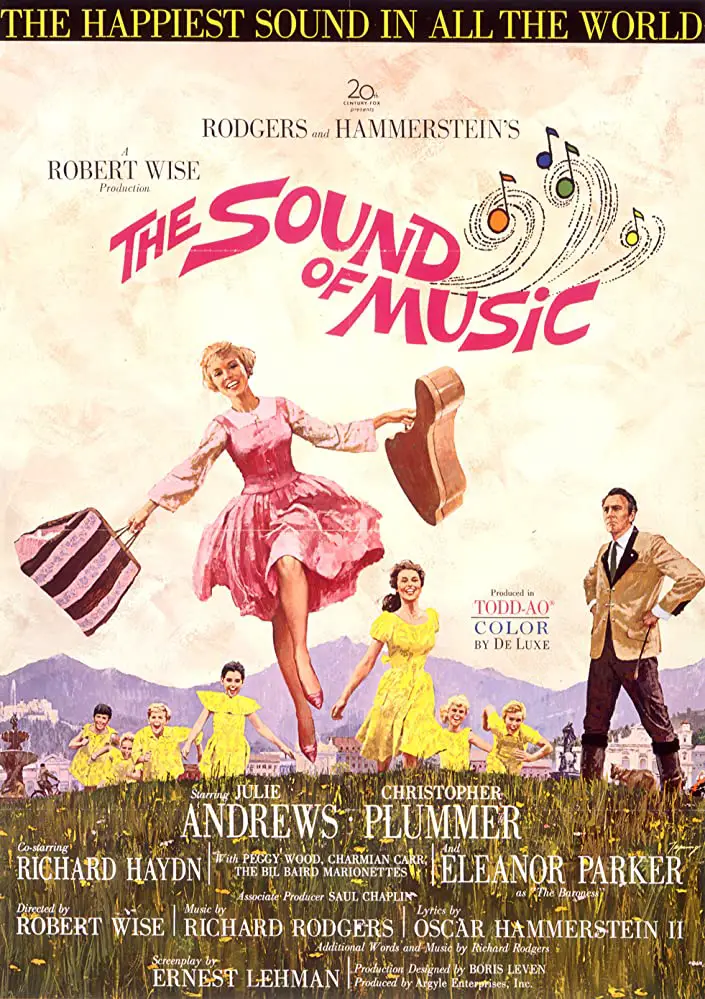 Mary Poppins (1964), U, 2hrs 19mins, 7.8 IMDb
In turn of the century London, a magical nanny employs music and adventure to help two neglected children become closer to their father.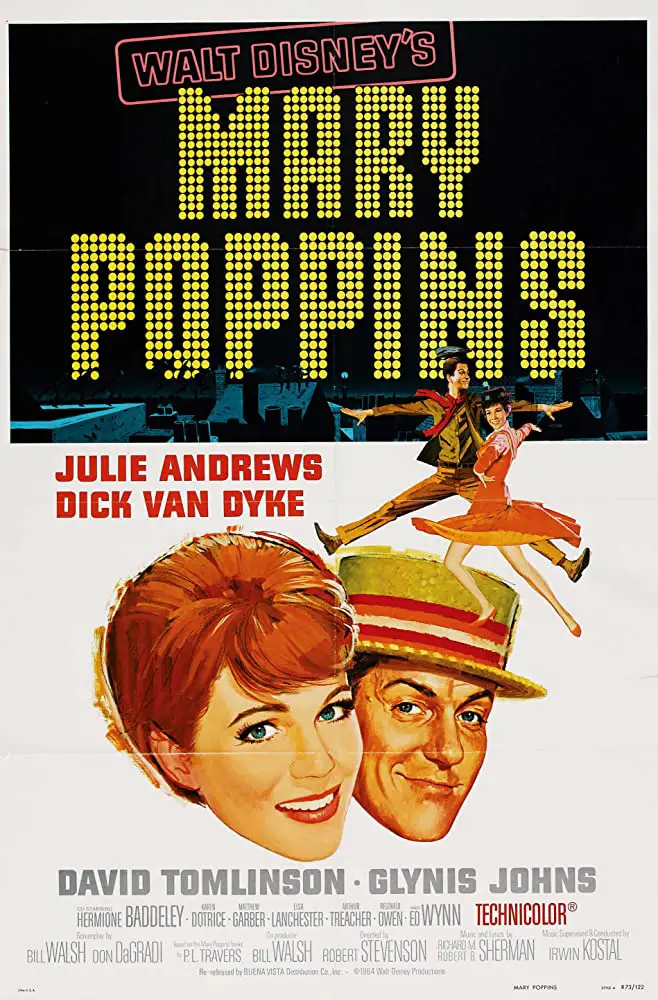 Best family films 1930s
Wizard of Oz (1939), A, 1hr 42mins, 8.0 IMDb
Dorothy Gale is swept away from a farm in Kansas to a magical land of Oz in a tornado and embarks on a quest with her new friends to see the Wizard who can help her return home to Kansas and help her friends as well.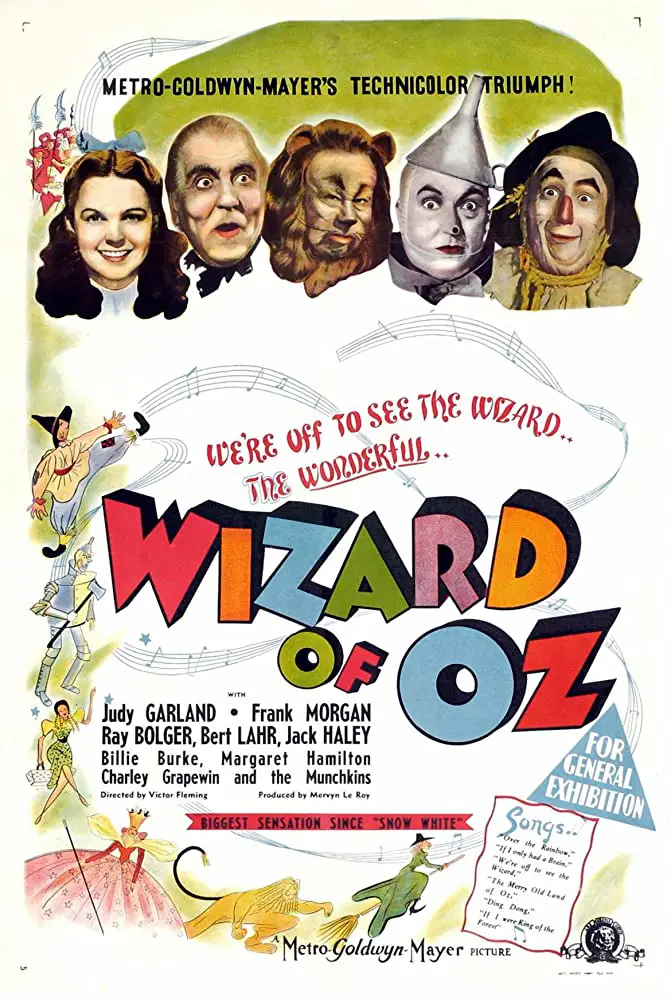 Snow White and the Seven Dwarfs (1937), A, 1hr 23mins, 7.6 IMDb
Exiled into the dangerous forest by her wicked stepmother, a princess is rescued by seven dwarf miners who make her part of their household.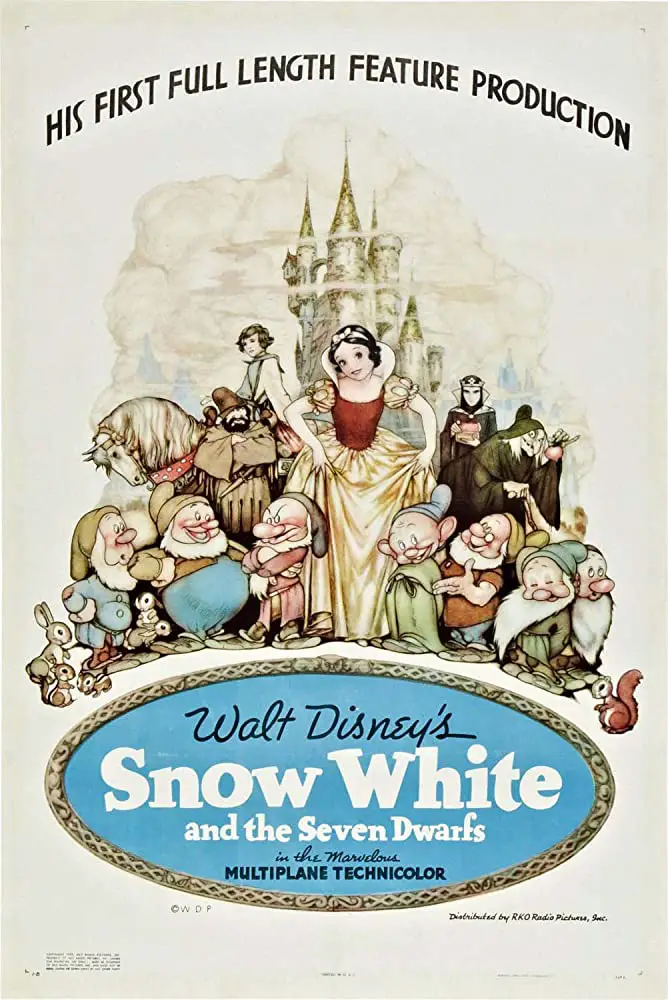 Our personal favourites from our list of family films
Our favourite u rated family films on this list are Shrek, Labyrinth and Wall-e.
I hope you have enjoyed my list of good family movies that adults will like!
Are your favourites in here? Any I missed? Let me know in the comments.
If you enjoyed this post you might also enjoy my:
Don't forget to check out my blog post for the best family Halloween movies or Halloween TV shows for kids. 
If you have enjoyed this post or found it useful, here are some quick and easy ways that you can support Nomipalony or say thanks:
Share this post with your friends  
Pop over to my Amazon Storefront to see what products I have been buying and loving from there recently, including my health and fitness products list.
Sign up to my mailing list 
Women can join my feminist Facebook group – the Nomipalony Freehouse