If you've found this post wanting to know more about Eleven in season 3 of Stranger things then check out my other blog post Eleven season 3 Stranger Things. 
See what I did there?! Stranger Things is my favourite TV show. I think a big part of it is, like the Duffer Brothers, I'm a child of the 80s and have grown up with all the same pop culture influences that they did and which are so skilfully peppered throughout the show. But being an 80s baby aside, it's just a fantastic show with well-written plots and characters. We've just finished Stranger Things Season 3 and as it's still on my mind so here's my thoughts on the latest from Hawkins.
SPOILERS ABOUT STRANGER THINGS SEASON 3 FROM HERE!
Overall I was impressed with Stranger Things Season 3, it took me through a whole range of emotions and had me on the edge of my seat. I jumped, I laughed, I swore and I cried. I'm deeply invested in these characters and it was a privilege to get to watch them again.
Here are my takeaway points from Stranger Things Season 3:
1.      Firstly, Dustin and Suzi singing the Never-ending Story theme tune was EVERYTHING. Such a comedic release too in a moment of high tension with Hopper and Murray being like WTF?! Nostalgia and comedy gold. Petition for them to do Labyrinth's 'dance baby dance' in season 4, please.
2.       Great anti-Trump references – both the orange journalist jerk who looked and acted like Trump to the mayor whose branding looked like Trump's 2016 campaign and who is in bed with the Russians, subtle but powerful. I needed that.
3.       Hopper's letter to Eleven slayed me. I wept. Him being a dad to her and struggling with that after losing his own daughter was beautiful. I'm delighted Joyce has now taken Eleven in. When she looked at Joyce hugging Will and Eleven knew and broke down, I cried out 'She has no one now, he was all she had' about Eleven. Heart-breaking stuff.
4.       The conversation between Nancy and her mam about being a woman in the patriarchal 80s hit me hard. Nancy's mam's character arc was great actually. From being tempted to stray with Billy but resisting, feeling restricted by her role as a housewife to a man she kind of loves and kind of doesn't. Feeling unfulfilled but still being there for her kids in the end when it mattered. Raising her daughter to break down the system that constrained her. When Nancy said to her 'I get it from you' I welled up. It's not often men write women so well. As a whole, the female characters were better defined and well-rounded this series. Max wasn't just an extra girl but her friendship with El gave them both a new dimension – they make their own rules now. Even Joyce was smarter, more forceful and defined outside of her role as a mother. I like the idea of Detective Byers.
5.       It was so sad finding more out about Billy's backstory and what he went through that turned him into a bully. It was a nice touch when El reminding him of his mother and who he really is and he found the strength in him to stand up against the Mind Flayer gloop. Another teary moment for me there.
6.       It was striking how much all the 'children' had grown up since series 2. They don't look like babies anymore! I remember in season 1 Will reminded me so much of my own son and I found it really hard to watch when he was lost in the upside down. But now he's not a little boy anymore (it's a lot less stressful for me I'm if I'm honest). I'm also pleased Noah Shapp got a break this season. I couldn't take him act out pain and fear again so superbly for the third series in a row.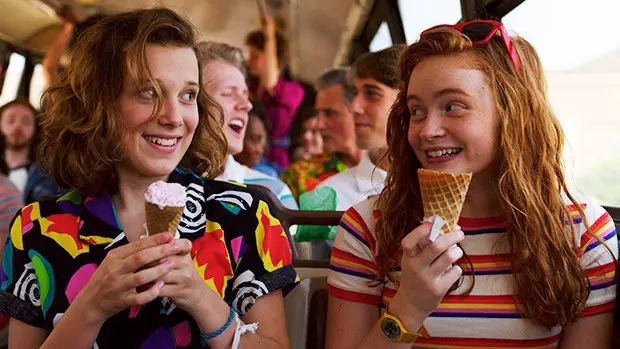 7.       I adored Eleven going shopping with Max and choosing her own clothes for the first time. Such a great insight into her personality – so colourful, bright and fun. It was so nice to see Eleven get to laugh so much this season.
8.       I'm surprised the Duffer Brothers didn't do more with the 'Flayed Army' as that was super creepy. It was almost less scary to just have them turn into gloop to make a bigger gloop monster. I was imagining it taking them longer to figure it out and characters we didn't suspect had turned and lured the kids into traps. I'm also pleased that didn't happen though!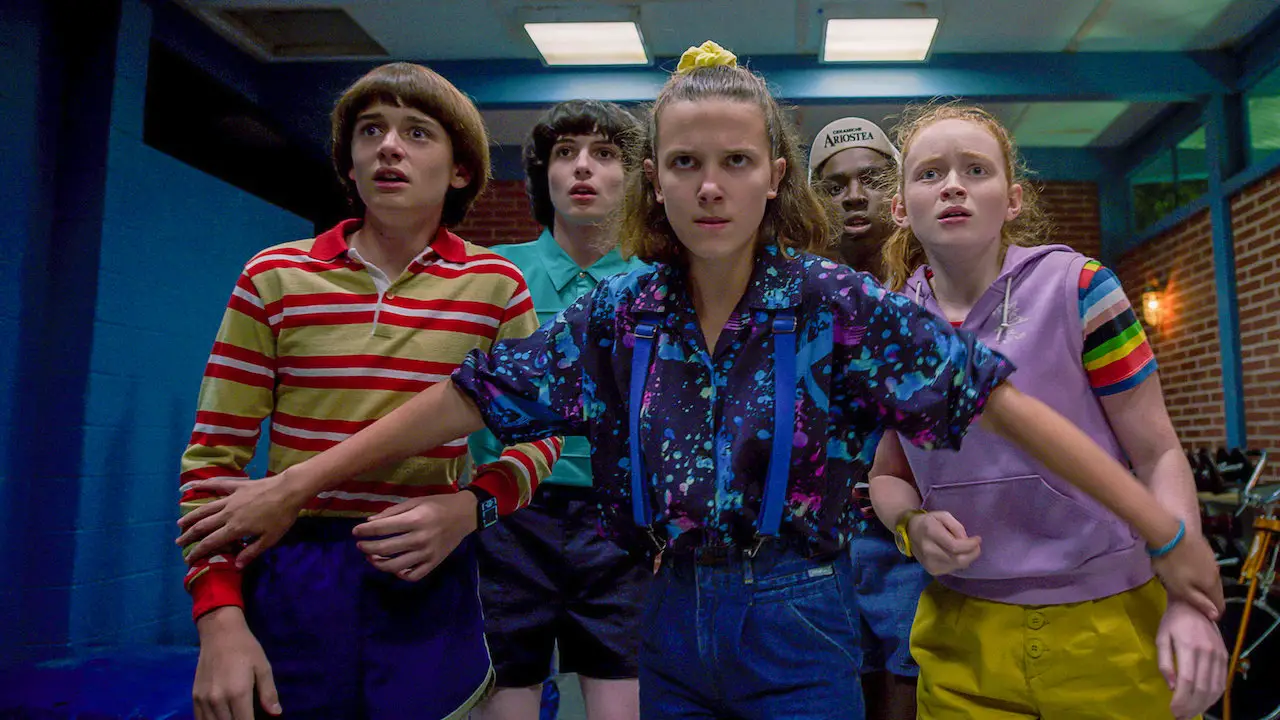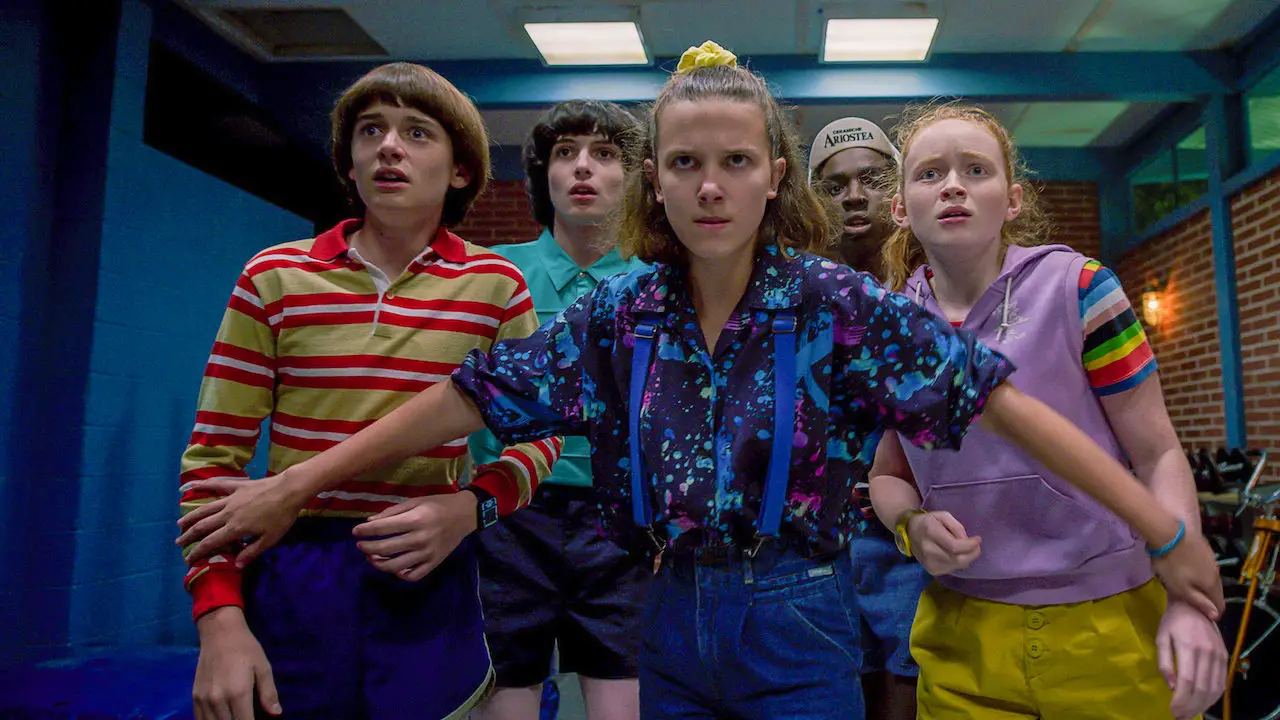 9.       One of my favourite visuals of the season was when the kids went to trap Billy in the sauna and El stood in front of them with her arms out protecting them. Great cinematography. Millie Bobbi Brown is a fantastic actress and I ship her hard as El. I can only imagine how I would have felt as a teenage girl watching a character like her. Like Buffy in the 90s but dare I say it, better? At the end of season 3 we are left wondering what has happened to Eleven's powers? It's 3 months on and she's still not got them back. What's going on? Before the bit after the credits, I thought they could actually be wrapping up the show as a whole tbh. I hope that Eleven goes to find the 'other numbers' to find out more about her powers. If I'm honest, I'm disappointed those characters have never come back again and I'd like to see them come back in a deus ex machina plot line.
10.   I think I can speak for everyone when I say we were thrilled to see Erica back and taking a big role in season 3. Her sass and one-liner are epic. All little girls need that level of self-belief and assuredness. All the better that she's black. Representation matters. You can't spell America without Erica.
11.   Is Hopper dead? I don't think so otherwise what was the point of the 'not the American' line (unless it's Brenner or Murray somehow). I think he is alive though I've no idea how! I'm a little aggrieved that they put that in after I had wept for him but if it means I get Dad Bod Jim back to perve on for another season then I'm down for it. If I don't get to see him and Joyce bang at some point I'm going to be livid. (Also why did the Netflix warning say there would be moderate sex scenes and all we got was kissing. Was fully hoping for some steamy Hopper sex and they overpromised and underdelivered.)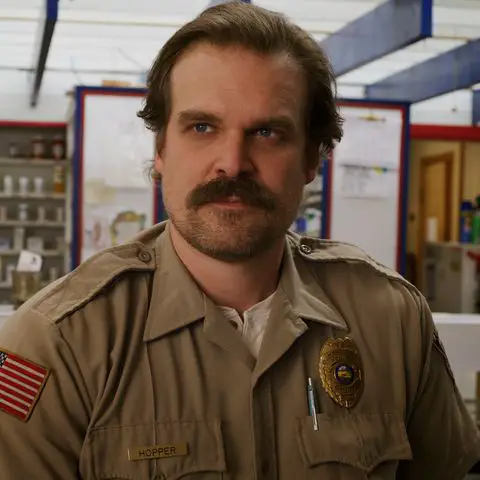 There are mixed reports of how long Stranger Things will continue. Ross Duffer once said 'We're thinking it will be a four-season thing and then out.' But since then there has been talk of a maybe increasing that to 5. I guess we'll see. I read season 4 was filmed back to back with season 3 due to how quickly the kids are growing (no idea if that's true or not but they were filming from April to November is 2018 so it could be two seasons) so hopefully we might only need to wait till autumn 2020 for that. It can't come soon enough!
If you enjoyed this post let me know as I'm thinking of starting a Netflix and Spill series! And if you like to discuss the latest TV shows, there are often great threads in my feminist facebook group, the Nomipalony Freehouse so please do join.
If you liked this post you might also like Why season 7 of OITNB is the series finale we all wanted and needed in 2019 and And Just Like That, Sex and the City was back, or is it?
If you have enjoyed this post or found it useful, here are some quick and easy ways that you can support Nomipalony or say thanks:
Share this post with your friends  
Pop over to my Amazon Storefront to see what products I have been buying and loving from there recently, including my health and fitness products list.
Sign up to my mailing list 
Women can join my feminist Facebook group – the Nomipalony Freehouse