It's been such a long time since I did a post in my Feminist Favourites series but after constantly being impressed by the work Kate from the blog Lesbemums is doing online at the moment I just had to ask her to be the next guest in the feature. Read on to find out why I think Kate is someone worth watching…
For those who don't know who you are, can you tell us a bit about yourself?
I'm Kate, and I am one half of a two-mum, LGBTQ Family, Travel & Lifestlye blog called 'Lesbemums'. We write about life as two mums, raising a son, and everything in between. We also write a lot about diversity and inclusion, and how the mainstream media needs to do a lot more in regards to representing society!
Can you tell us about your journey to becoming a feminist?
Does from birth count? I guess the moment I understood the difference between men and women; from the narratives when I was young that Girls are "pretty" and are 'Daddy's little…' and boys are 'Future Scientists' to seeing boys being picked first at team sports, to later on realising that men are paid significantly higher than women – I knew I was a feminist.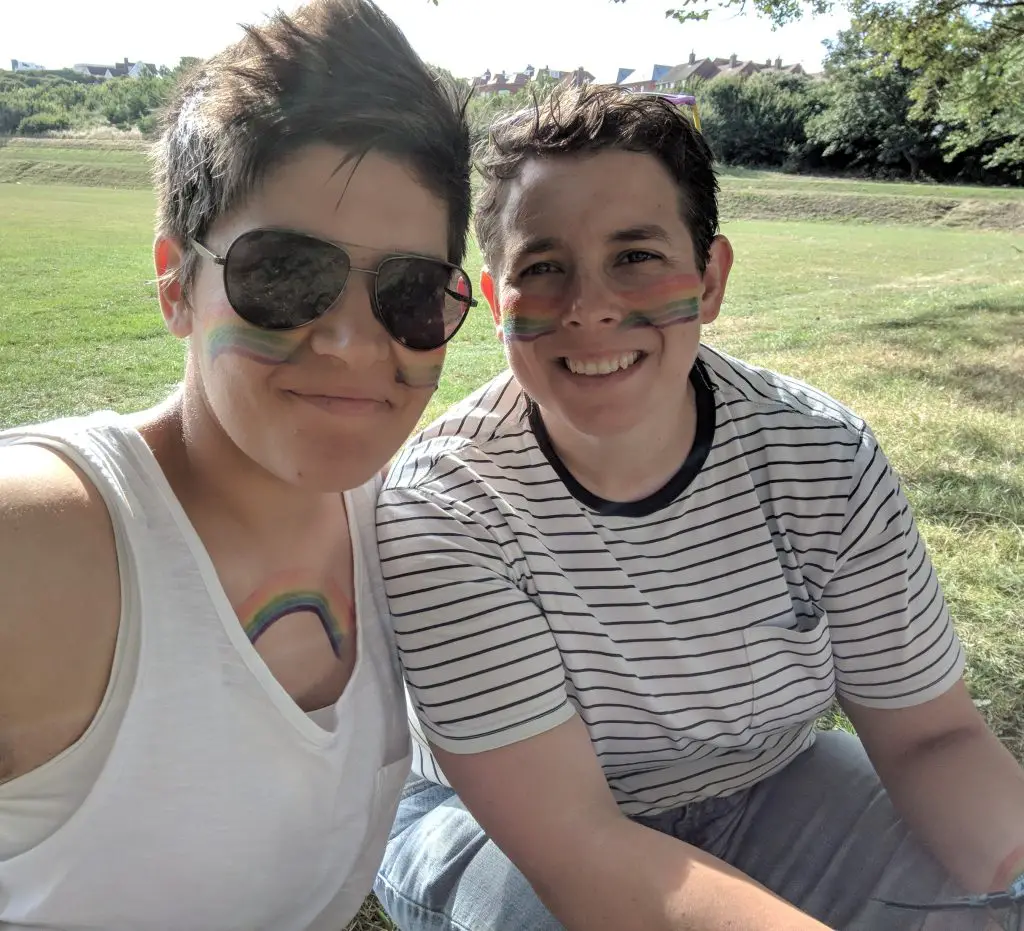 Who are your feminist heroes?
Gosh, where do I start? Maya Angelou, Ruth Bader Ginsburg, Malala Yousafzai, Roxanne Gay, Tarana Burke. The list is endless!
As a feminist who is also a lesbian, what issues are personally most important to you?
That I raise more than a "good" man, that I raise a respectful man, a man who treats everyone fairly and as equals, and one who empowers women's voices. As a white person who's been assigned male at birth, he's been given an incredible amount of privilege, and I want him to understand that and use that for good. He's only five, though, and whilst we talk about topics such as consent and emotions, there's still an element of watching what happens and reacting to situations – such as those learnt from peers at school!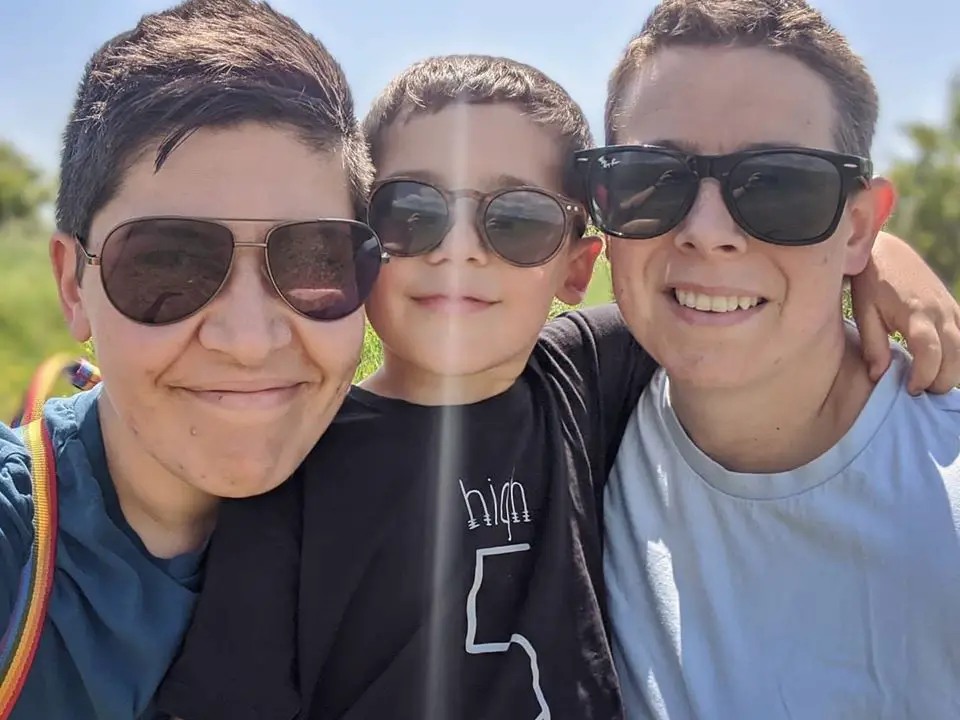 I respect how you constantly challenge brands/individuals with a platform online to do better. Do you find that takes a lot out of you and how do you protect your mental health working in social media?
Thank you! I have no qualms about challenging people, but you're right, it does take it out of me. I find balancing my internal rage and my external rage difficult, and I imagine I often come across as an angry lesbian with a chip on her shoulder, but when you've faced decades of inequality it kinda does chip away at you! Certainly since the pandemic I've learnt to switch off as well as curate my feed so that I see people I respect and value, as well as those who I deem as allies. That's not to say I create an echo-chamber, but I'm not going to support someone who doesn't support me and my
community as well.
What would you like to see feminists do or not do to better support the LGBTQIA community?
Show up! I cannot tolerate t-shirt feminists. You know the kind. The ones who talk the talk, who perform for the right people or during a certain season, who think by simply following you they've done their bit, but when the situation gets sticky or we're asking for help; they're nowhere to be seen. Let's just say I'm now an expert at keeping receipts! You don't have to be stood on a picket line to be with us, but you must do more than a follow. Sign petitions, share and amplify voices, challenge the attitudes of brands and people (including family members!).
What would your perfect world look like?
What a question! I want people to be treated fairly, using equity over equality! I want the world to be more accessible. I want children to bring home their significant others without the need to 'come out'. I want trans people to live and be accepted as the humans that they are. I want people
to be held accountable.
You live in Brighton. My ex is from Brighton and I've spent a lot of time there over the years. I miss visiting it. Where are your favourite places in Brighton at the moment?
Aside from the tacky tourist locations (there's nothing like paying a small kidney for doughnuts on the pier, just for them to be stolen by marine-sized Seagulls) I'd recommend visiting the more obscure things like the sewer tours or a ghost walk, The Open Market, or the dozens of incredible food outlets in the city.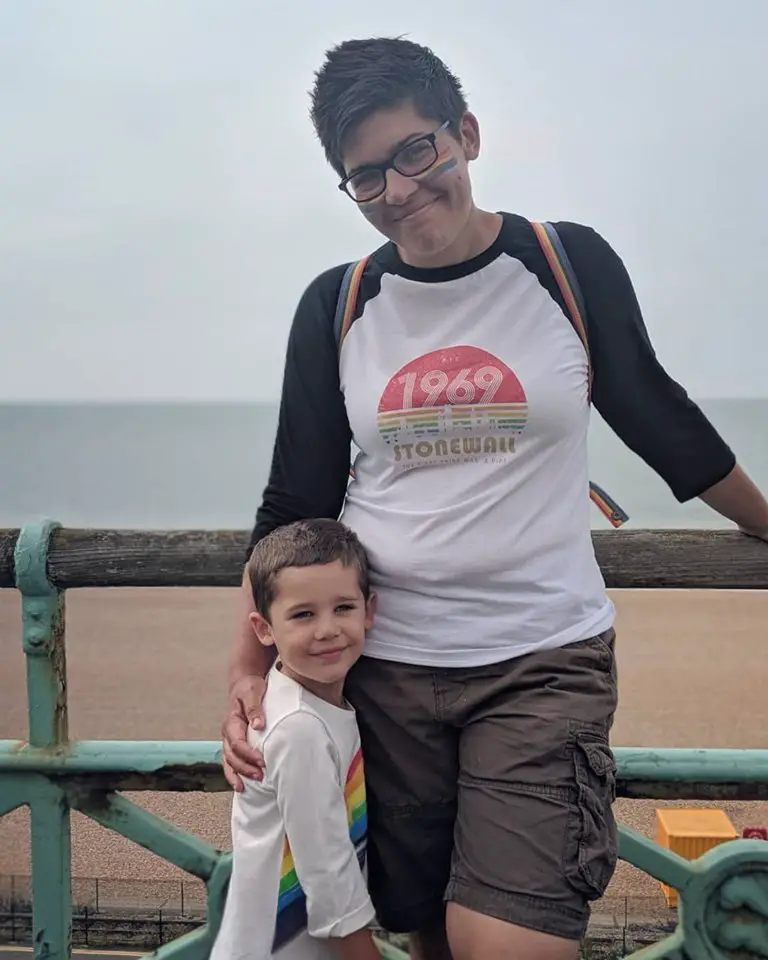 If you could choose one feminist issue to be successfully achieved right now which would you pick?
I'd probably merge the topic of equal pay and maternity rights, as I feel they go hand in hand. Once you manage equality for one, I feel the other will follow.
Finally, where can people find you online and which of your blog posts would you like to highlight to my readers?
Thanks so much to Kate for taking part in our Feminist Favourites series today. Please go follow her on her accounts above and give them your support going forward. If you like my blog, chances are you'll like hers too.
If you liked this post you might like previous instalments of Feminist Favourites: