Welcome to my second instalment of feminist favourites. Today I'm stoked to bring you an interview with one of the most formidable and knowledgable feminists I know, Lesley Williams-Cole. Lesley is someone who I've been fortunate to share online space with over the past couple of years and I'm constantly sitting back, listening and learning from her. I'm proud to introduce you to her today…
For those who don't know who you are, can you tell us a bit about yourself?
My name is Lesley and I'm 27 cis female, mother of a little boy (as far as I'm aware for now) and married to a cis male named Simon who's 30. I've just finished a Psychology degree at Leeds Trinity University and I'm on track for a First Class Honours which has kind of changed my plans but I have a place on a PGCE course in September.
Can you tell us about your journey to becoming a feminist?
I can't say the moment I first realised that I was a feminist. Truthfully in my younger years I was very pro-woman and anti-man but not in a hateful way. I was a stripper and webcam girl for about 5 years which made me view men in a very cynical way. Because of my job, men thought that a bit of money would buy them anything, that I'd be impressed by it and I played up to it to line my pockets. I'd lie and scheme to get the cash and they were so easily fooled which to made them..fools!
I grew up in a unapologetically black household (me and my mum) and was always told that I had to be better than to be considered as good as. So as a young black woman, with zero privilege, I felt that I was better than at all times and that's how I made it through life.
I think having my son was a big turning point for me. I knew that I wanted to raise him in a way that would encourage his individuality and creativity but I knew from the off that the world would be different for him. As a young mixed race Male in today's society, I had no idea what he would face other than my experience of being a young black woman. He would have some form of privilege being Male, but being black meant that he was at the bottom of the pile. He would have to break the mound and smash stereotypes just as I did.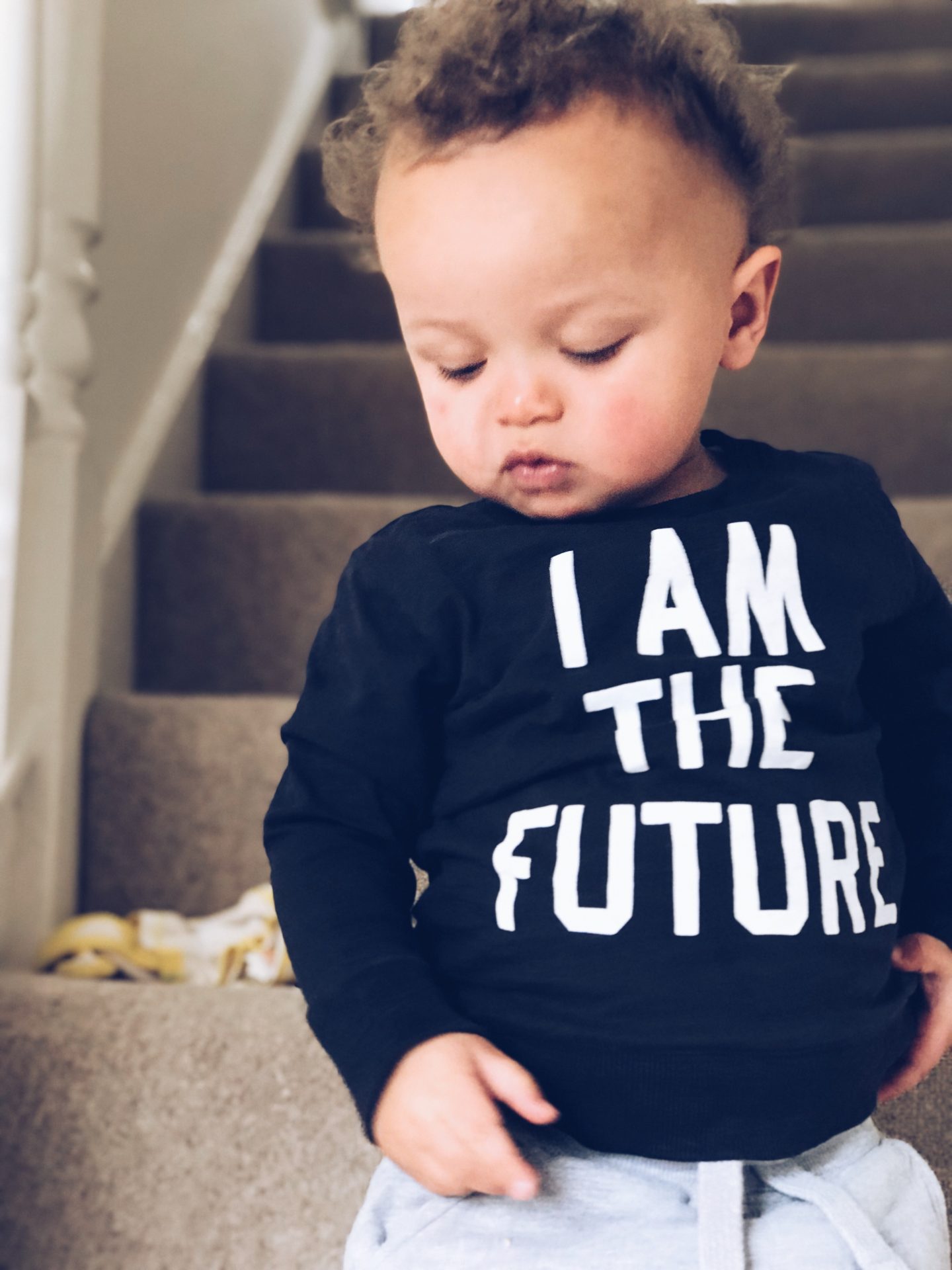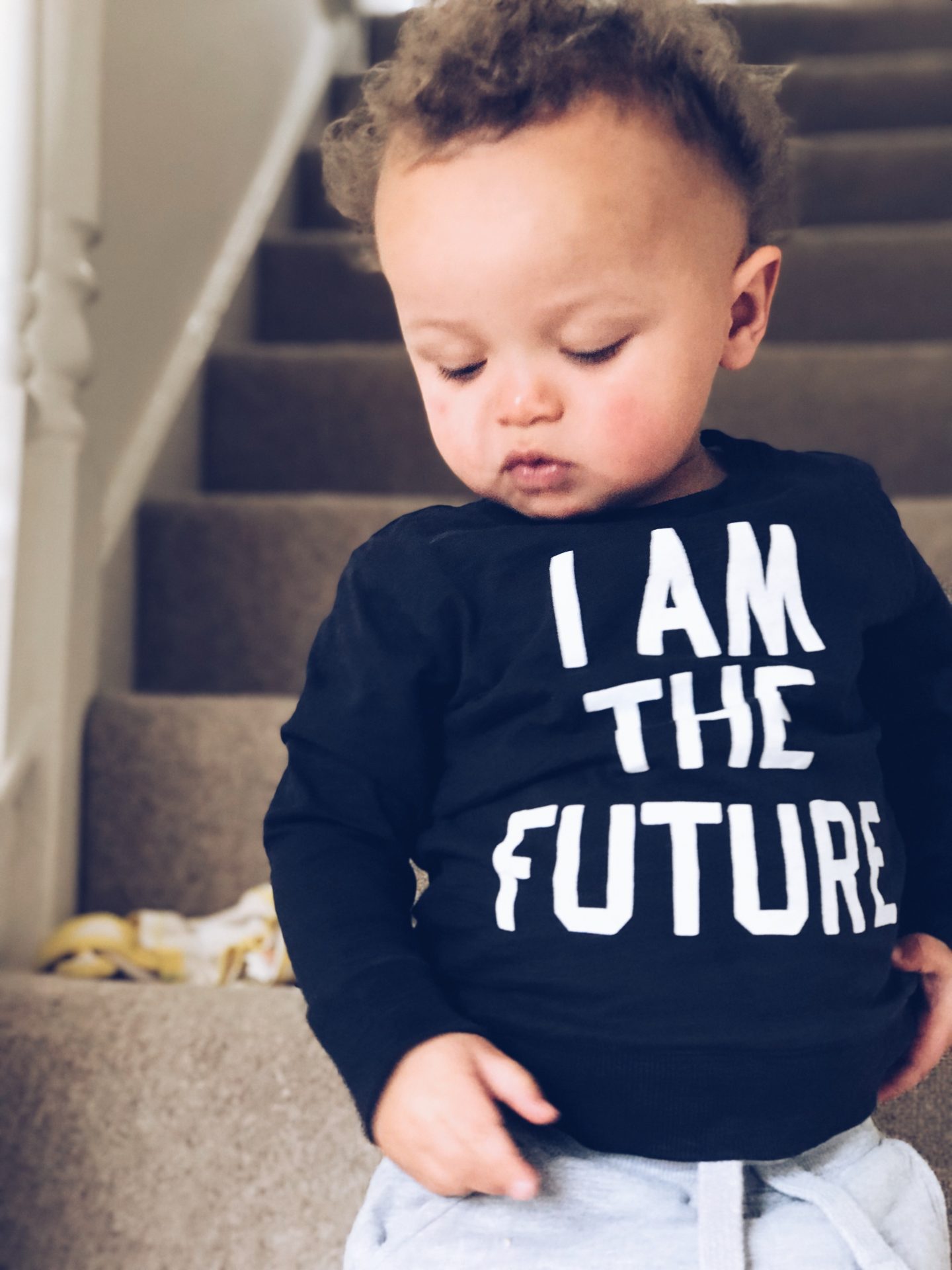 For me, knowing that he would face prejudice spurred on my activism and my feminism truly came to the forefront. I wanted my friends and family to know that things that I had kept silent (my feelings on BLM, shootings in America, etc) were all things that my son shouldn't be hidden from because they are things that will directly affect him. I wanted to make sure that he had a circle of people that he could come to with anything so that as he grows he can be proud of who he is.
Not only is he biracial, but his Great Aunt is Chinese and his second cousins are biracial (Chinese and White), his godfather is gay, his godmother (as am I) are covered in tattoos. We will all face our own prejudices in life as will he and it's important for him to understand that marginalised groups NEED to be spoken up for, now is our time and he needs to speak from a place of knowledge if he is to fight for himself and be an ally for those close to him.
Who are your feminist heroes?
The Lovings are important to us and in our household we are very grateful for them. Mildred and Richard Loving were arrested in 1958 for for interracial marriage which back then was a crime. With the help of a lawyer, they applied to the Supreme Court to have the law reconsidered and they are the reason why we are able to be a family today. Had it not been for them and their fight for interracial equality, I may not have my husband and I may not have my glorious child.
Currently I follow an amazing feminist on Instagram @sassy_latte who is unapologetic beyond all measure. She speaks so many truths surrounding current events, world history, body positivity and sex positivity. She does all of this whilst raising children and living her life and the emotional labour she gives is returned by those who send her financial support through Patreon. Every single day she has something to say, some tea to spill and I'm so grateful that the black community has a woman like her.
She isn't afraid to say that men and white people are trash and problematic as hell. She'll explain why once and only once and then it's up to you to go and do the work yourself. The way she carries herself, her poise, her no bullshit approach, her constant confirmation that her emotional labour doesn't come free and if you really want to learn, you put the work in are EVERYTHING.
As a black feminist, what issues are personally most important to you?
Privilege. Privilege privilege privilege. I'm married to a white man and it took him a long time to understand the notion of white privilege. He comes from a generally privileged family, money, cars, big house etc, but it took him a long time to realise that it wasn't about that.
Further to that, I think because I am a black woman, anything to do with racism or prejudice based on race is important. For a lot of my life I grew up with friends who didn't treat me any differently for being black. Which on the surface seems fine. But when another POC is cruelly ripped from the world too soon through another murder, when stories of police brutality rip through the news and a WOC is dragged to the ground and beaten, nobody says anything, when Donald Trump's drivel goes viral or the racists are out in force during Brexit talks, nobody says anything. I've come to realise that that's a problem.
Not only were my so called friends not seeing me for who I am, they weren't appreciating that I would have struggles that differ to theirs. To me that isn't a friend. My son's grandfather said that he doesn't denote that my son is mixed race and for me that's a problem. People who say that they "don't see colour" are a problem. To not see that someone is a person of colour is to not see them at all, because that's simply what they are. I have to put up with all the shit that white people do daily as normal but something such as buying hair products for me and my son costs the earth and is so difficult to find. That's a problem.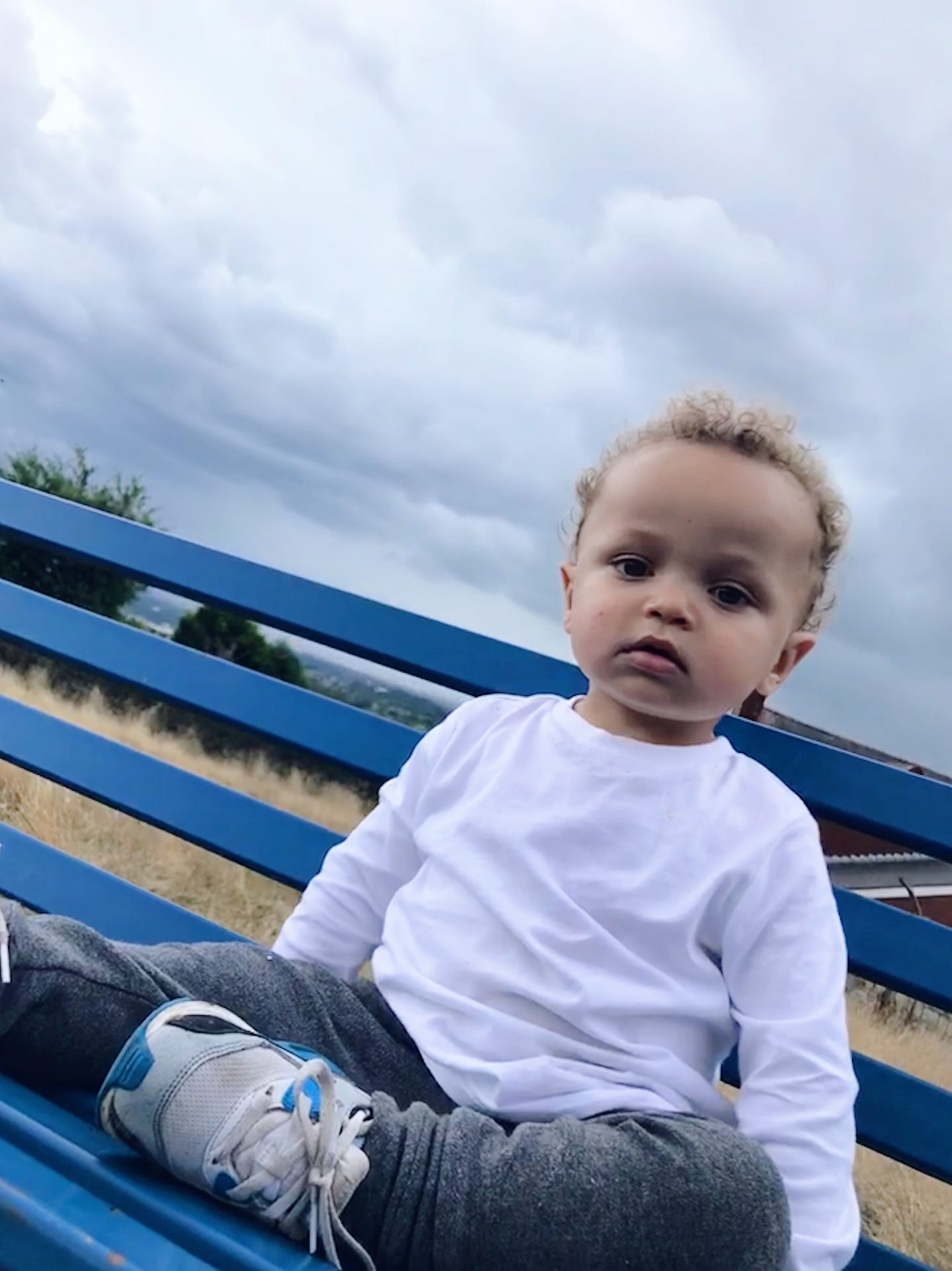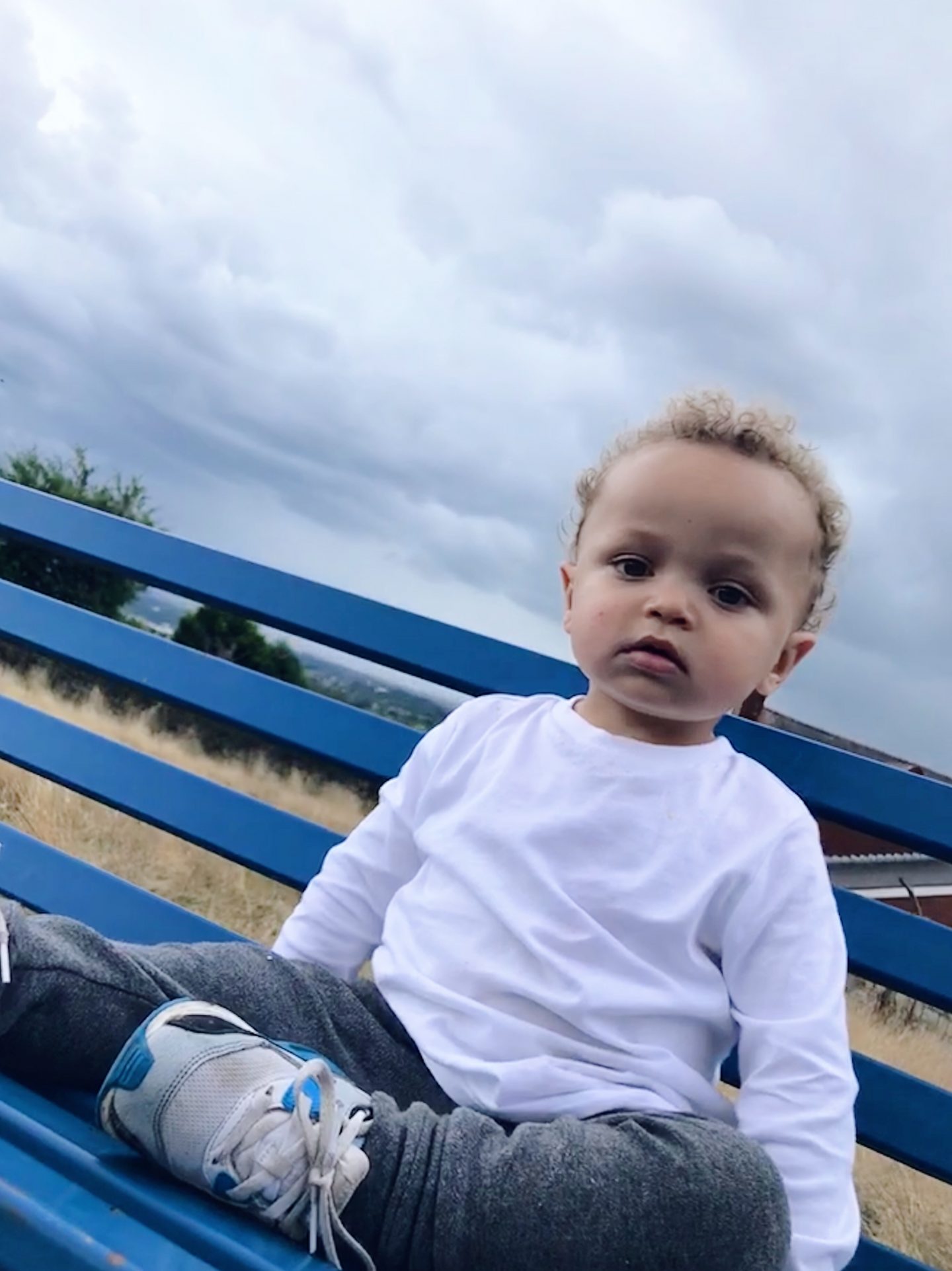 As a black feminist, I'm conscious that you have to do a lot of emotional labour in explaining issues to non-feminists and white feminists. How do you deal with that and how do you practice self-care if/when that gets too much for you?
To be honest this is something I'm really bad at. James Baldwin said "To be a Negro in this country and be relatively conscious is to be in a rage almost all the time" and he is 100% right. It seems like not a day goes by where I'm disappointed but not surprised. Where I expect more from people but it doesn't seem to happen.
It's hard because it's like people get off on being problematic. It's like it's funny to crack a joke about how a black woman's weave might be made out of horse hair or how something is "ret**ded" or "gay" without even thinking about how comparing people with developmental disorders or members of the LGBTQIA+ community to a shitty situation might be offensive to them. Sometimes I want to shake my head at people but sometimes in all honesty I want to smash my head against a wall and cry.
Sometimes it's hard for me to understand why anyone wouldn't just want to deeply understand the struggles for everyone and try and help them to feel comfortable in the world. Sometimes it's hard for me not to hate white people because it seems like they just don't get it. Sometimes it's hard for me not to hate men because everything is just "not all men" and I just want to hurl.
I can't seem to take a step back just yet and not hold the rage in. I can't seem to find the thing that makes the anger go away.
What would you like to see white feminists do or not do to better support their black sisters?
Now for me this is hard because I've read a lot about this recently and there are some things that generally I don't align with. A lot of black femmes say that white women should not take up spaces where POC are discussing POC that have been problematic. Now for the most part I understand. Realistically white people shouldn't start a thread or forum with the purpose of inviting other white people (as the majority) to tear them down. Simply because that's all white people have ever done. However, I am keen to see a conversation where a white person says that "they know it's not their place to say" but offer some sort of support without imposing. For me, having gone so long with nobody speaking about race, it's nice to see white people do so.
Doing your own research and help where you can is a huge one. Being able to bring something to the table. I remember being asked so many times "what I do to my hair". When I first met my friend Harriet she said "do you wear weaves, wigs or have your hair relaxed?". It took me by surprise because she came with knowledge and didn't just expect me to do all the work to explain. The same woman who sends me pictures of shelf after shelf of black hair care products when they're on offer because she knows that the prices are ridiculous.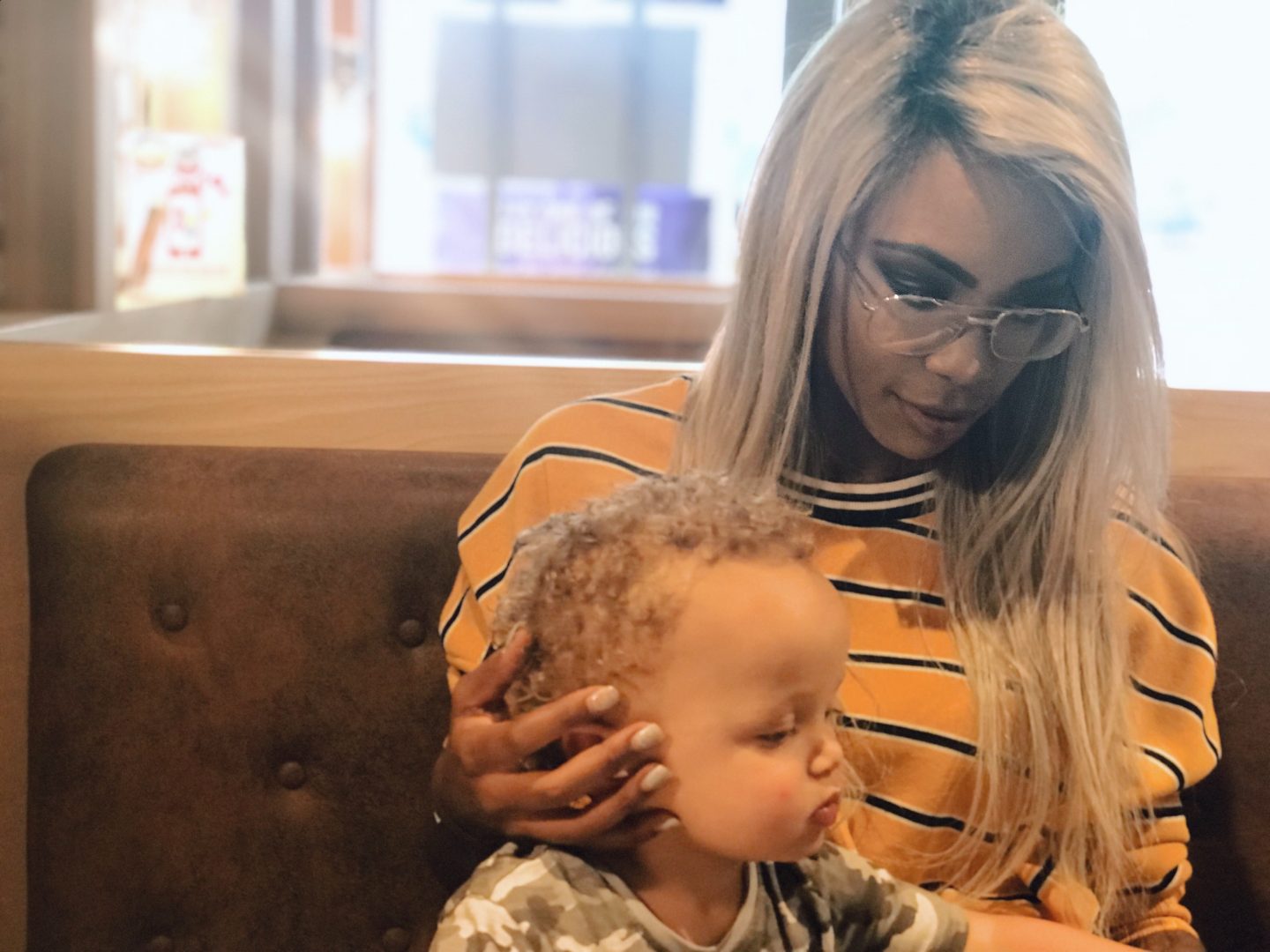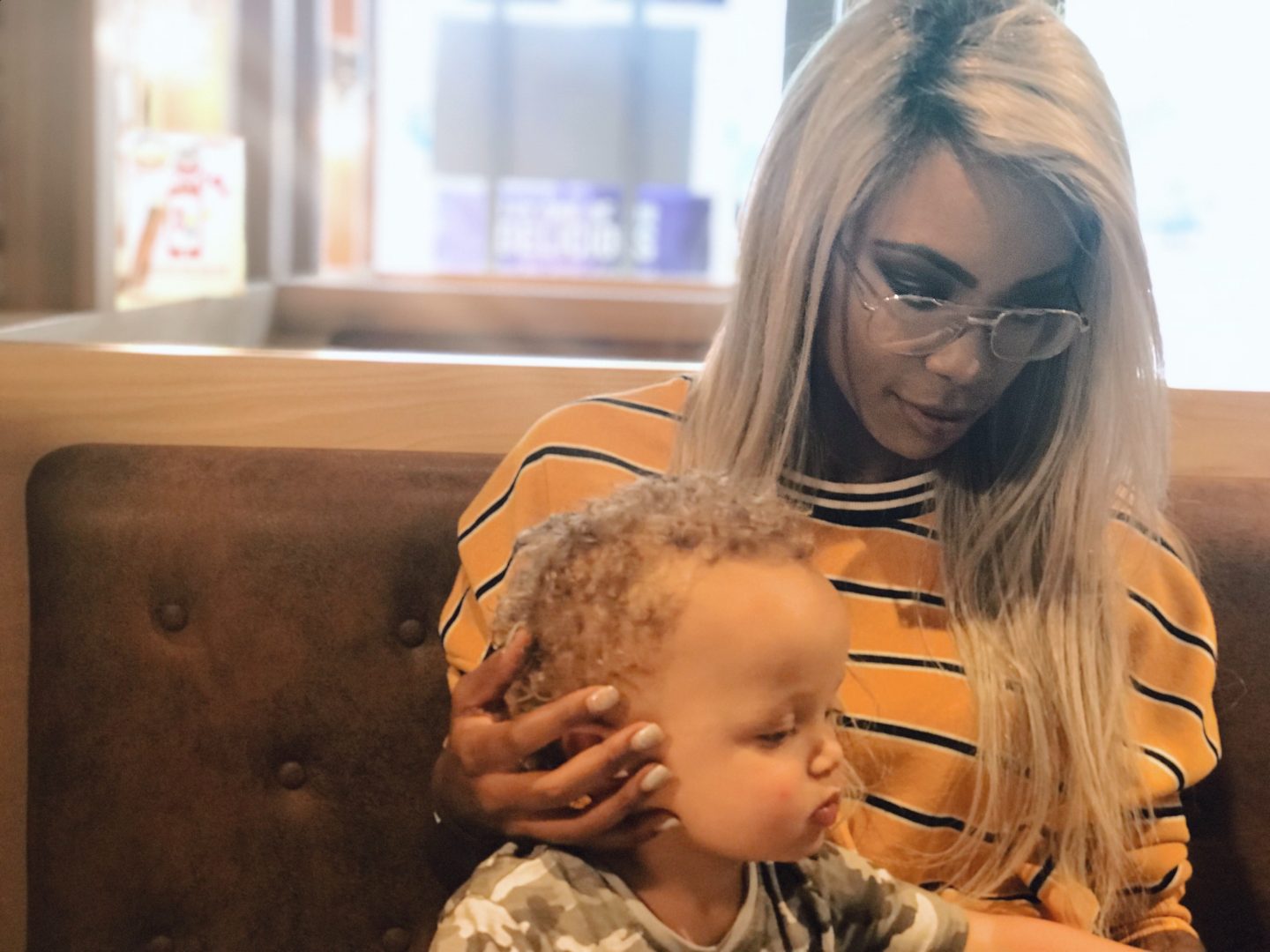 A massive one is not to accept that you are a part of the problem. I mean it's a hard one to stomach but how many black kids do you see shooting up schools? When Stephon Clarke was murdered, Harriet sent me a message and said that she couldn't ever understand how I feel but she's sorry that "we" (meaning white people" keep murdering "you" (meaning black people). My jaw hit the floor. It's one thing to have people say that they're sad or upset about something happening to a POC but another to have someone from this historically oppressive group take some responsibility; for that to happen is a whole different kettle of fish. There's no point distancing yourself from it because as POC we can't distance ourselves from it EVER and I respect people a lot more who are willing to openly say "yes we are problematic as fuck and we need to stop killing people".
I see a lot of influencers who remain silent when something happens which affects a marginalised community and to be honest it angers me. People with tens of thousands of followers who are probably primarily white, who won't ever speak out for those who aren't. I just think "fuck you and your little bubble of your shitty edited picture of coffee beans on your countertop. Nobody gives a shit about your cafetière, another trans woman has just lost her life". It makes me wonder what they speak to their children about, if they tell their kids about the world or how THEY can help the little black girl in their class who may be the only one in school. We NEED to talk about marginalised groups, not just the homeless when it's Christmas or maybe throw a graphic up when there's been a bombing in Europe. Take some time to learn and use your platform for some good. Some ACTUAL good, not just the "mum struggle" or a discount code here or there. Clothes are nice but not having to look over your shoulder for fear on "Punch a Muslim Day" (ridiculous) is a hell of a lot nicer. You never know who might thank you for it or who's life you might change.
You've written before about how you moved from the USA to England with your mum when you were 9. I know you aren't an EU immigrant but have you noticed an impact on your life because of Brexit? I saw a marked rise in racism during the campaign and afterwards so I wonder what you have experienced living here the past couple of years?
I actually wrote a blog about it here. I think speaking honestly, the biggest impact for me has been one from family knowing that my husband's family are Tory Brexiteers. As a black immigrant, it's hard for me to fathom why with me in their family they would vote that way and it spoke volumes.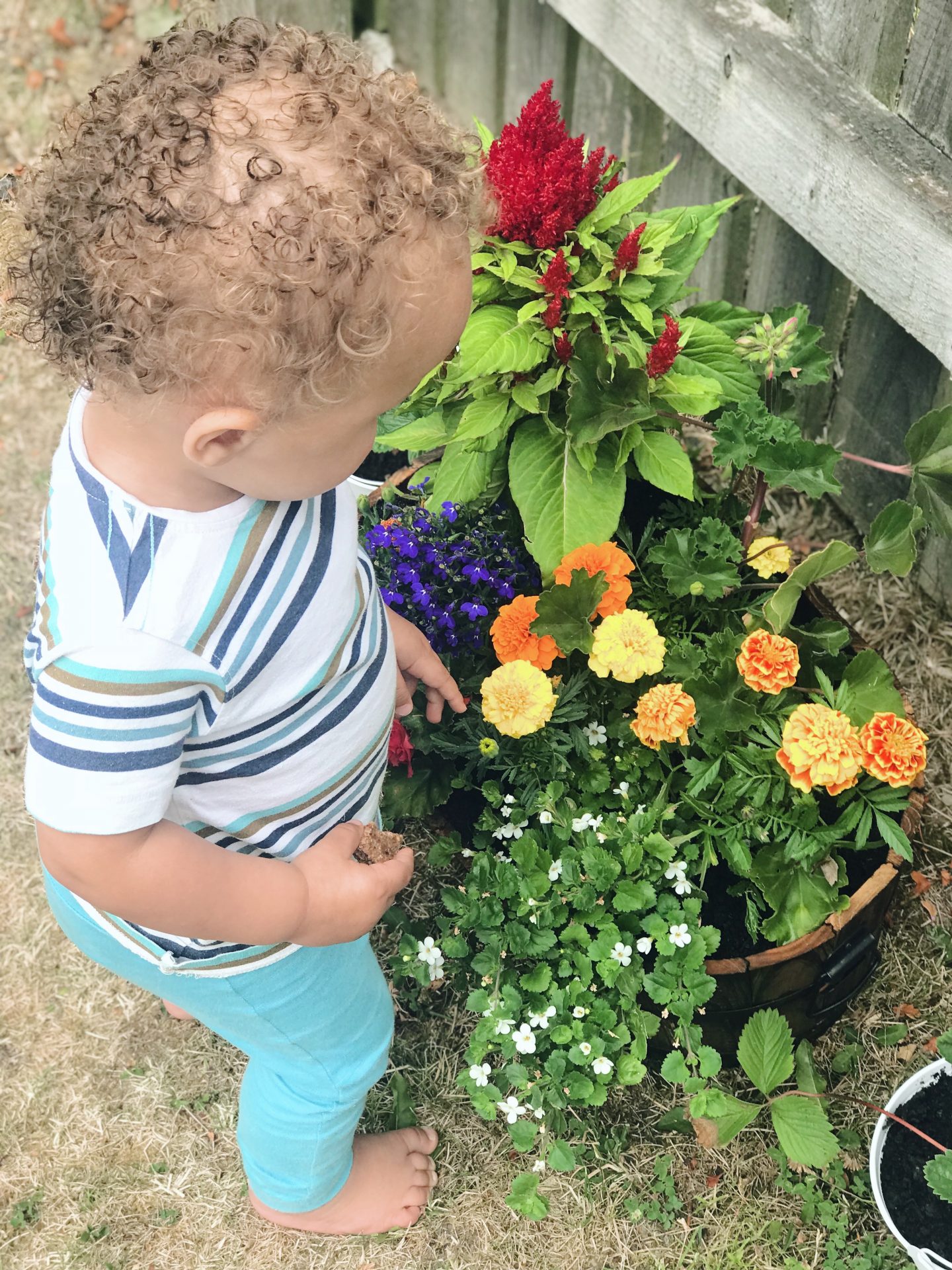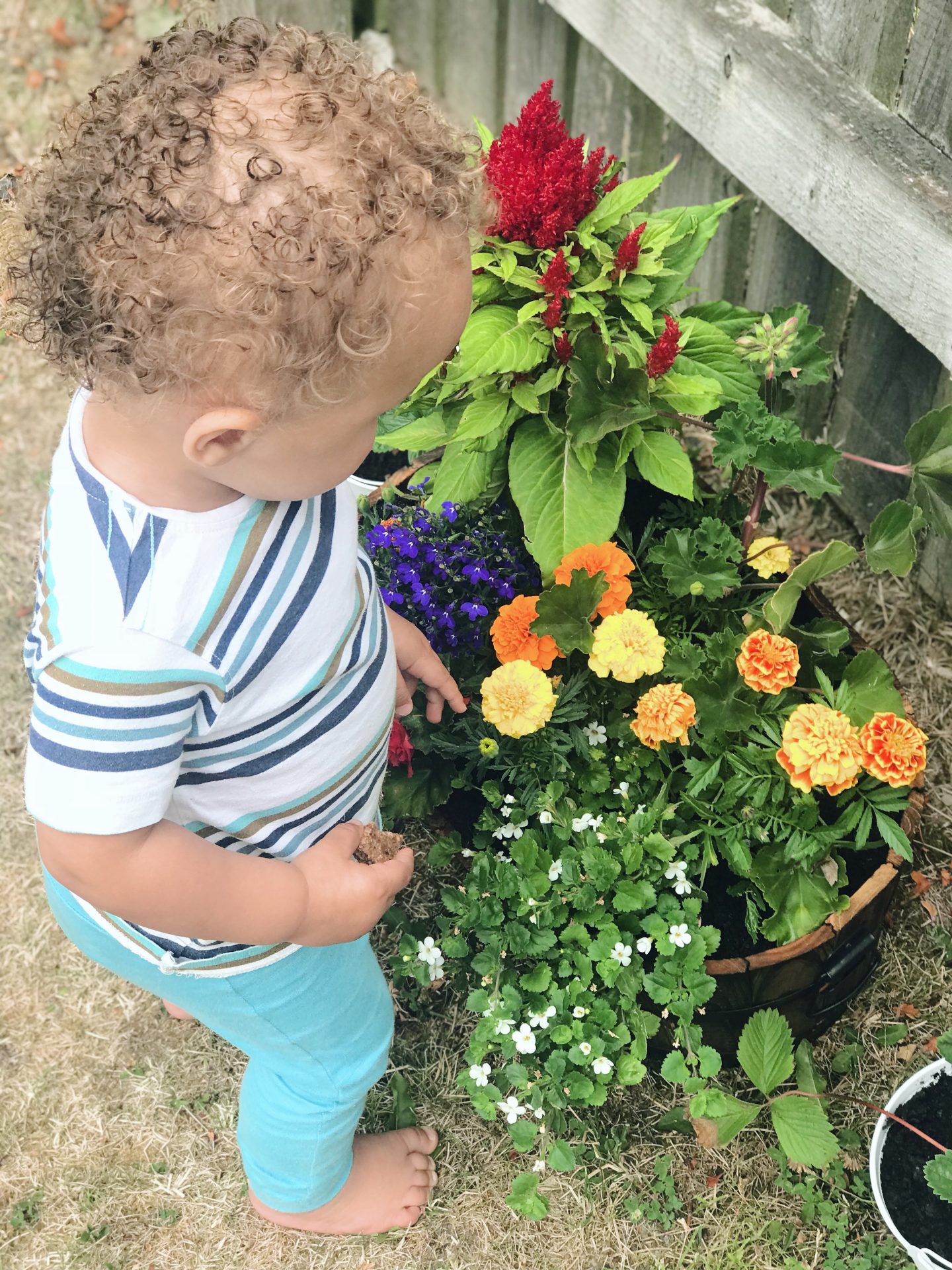 I saw a few Facebook posts from friends of things that they'd seen and again "disappointed but not surprised". I remember seeing that a friends little girl (polish) was playing in a park near my mums and group of boys was pushing her and her mum and spitting on them telling them to go back to their own country. That broke my heart.
I wouldn't say that I've experienced more myself because as a POC, you kind of grow to learn the spaces you absolutely cannot take up and you stay away from them. In the past few years however, I've experienced the usual being stared at and spoken about loudly in more rural areas of the U.K., people kind of just say whatever the hell they want half the time and think they're just making conversation. I've experienced multiple people asking if my son is mine due to his complexion. I've had the fact that I'm black thrown at me in an argument and been told that I stereotype white people by my own father in law so I mean it hasn't been a joy or anything!
That's life when you're a POC though, you KNOW that if you've gone a little while without a racial slur being thrown your way, it's just a matter of time.
What would your perfect world look like?
Oh wow, my perfect world. A perfect word would be one where race TRULY didn't matter but I know we'll never get to that point which is such a shame. I think making changes to historically white spaces with the marriage of Meghan and Harry is an excellent start. It makes me happy that my son will never know a time where there wasn't a black person in the royal family.
I would love a world where BAME are painted in a more positive light in mainstream media. More main characters and positive leads who aren't villains or mentally unstable would show the next generation that they can be more than just the "angry black person" in a film or on TV. A world where the "top female tennis player" is just the top tennis player, where a male and female CEO are paid the same, where there is no glass ceiling. Where education and innovation are rewarded equally. Where there is more than an 8% change for someone from an ethnic minority to make it into Parliament.
My perfect world would be one where life is fair and equal for all and hard work and merit are suitable rewarded but I know I won't see that in my lifetime. I just hope that for my son's sake he sees it.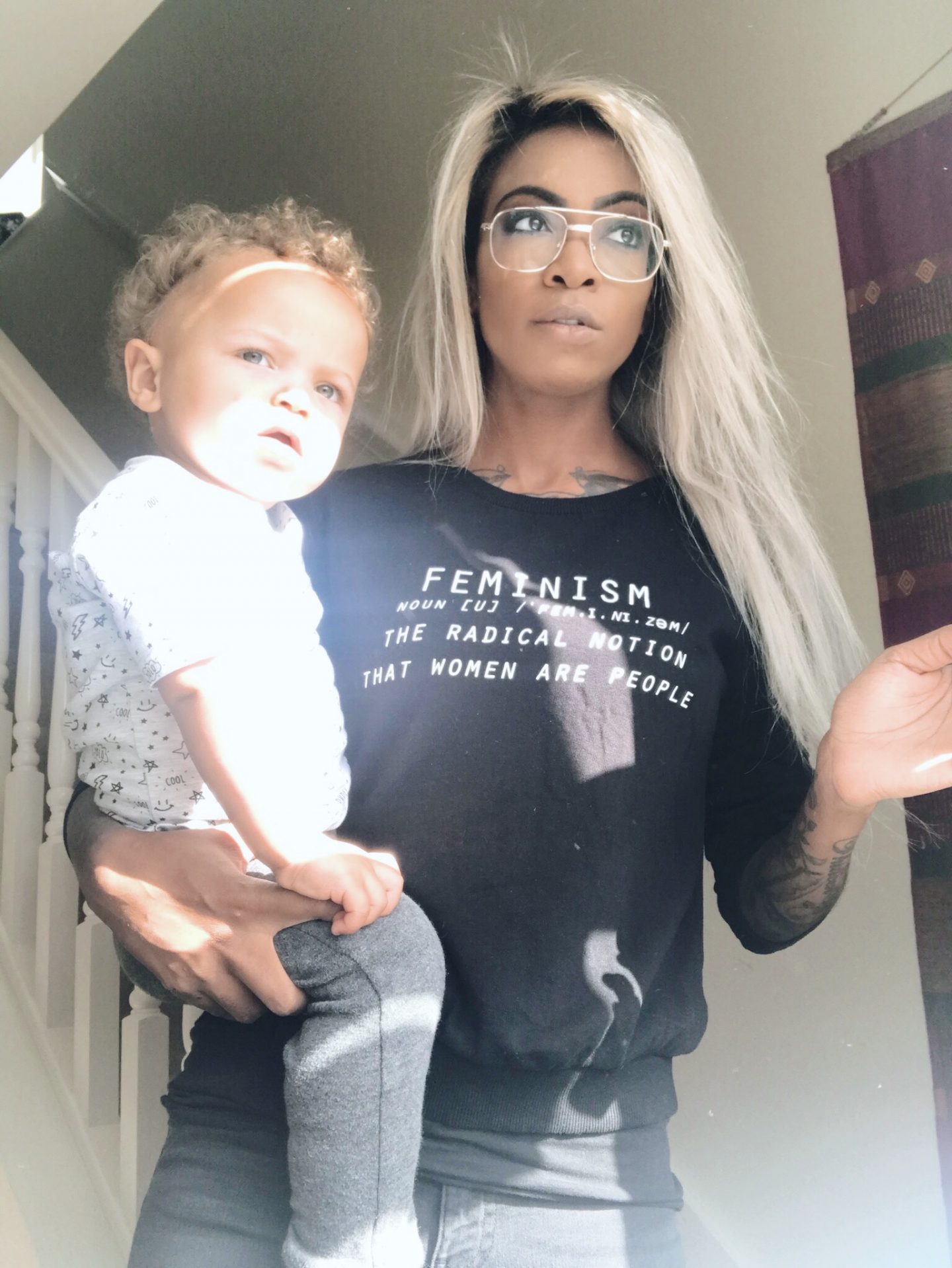 Thanks so much to Lesley for taking the time to answer my questions and be part of my feminist favourites series. I hope you are as inspired by her as I am. If you want to follow Lesley going forward, and I urge you to you can find her at the following: