Sunday 23rd September is the official end of summer 2018 and I couldn't let it pass unmarked. As a family we are sad to see it go. We all agree that summer 2018 was our best summer as a family ever. It's the best summer I've had that I can remember clearly. I couldn't let it go without capturing it here for posterity. I want to read this back in the future and remember it. It was the perfect cacophony of elements combining to create something that felt magical and memorable. Several times Papa Ginge and I spoke to one another about how great it was and how lucky we were. Here's my letter to myself to remind future me how great summer 2018 was…
Heatwave
One of the reasons that summer 2018 was so great was it was the first summer we've had in YEARS that felt like a proper summer. The kind of summers we had when I was growing up in the 80s and 90s. I had wondered if I had just imagined those summers. That it just felt sunnier reimagined through my wistful mind's eye. But this summer reminded me, reminded us all, of what summers could be. The heatwave began when we had the World Cup on and it felt like a special time where the country was excited about football and winning. This was much needed in the depressing 2018 climate of Brexit, Trump and doom and gloom 24/7 news cycles.
It felt like we could be young again. Long days, late bedtimes, dirty feet and salty skin. There was a period of time where no one could even remember the last time it had rained! Can you believe? We got into the habit of not even considering taking a jacket out and just running out the house. It was so refreshing.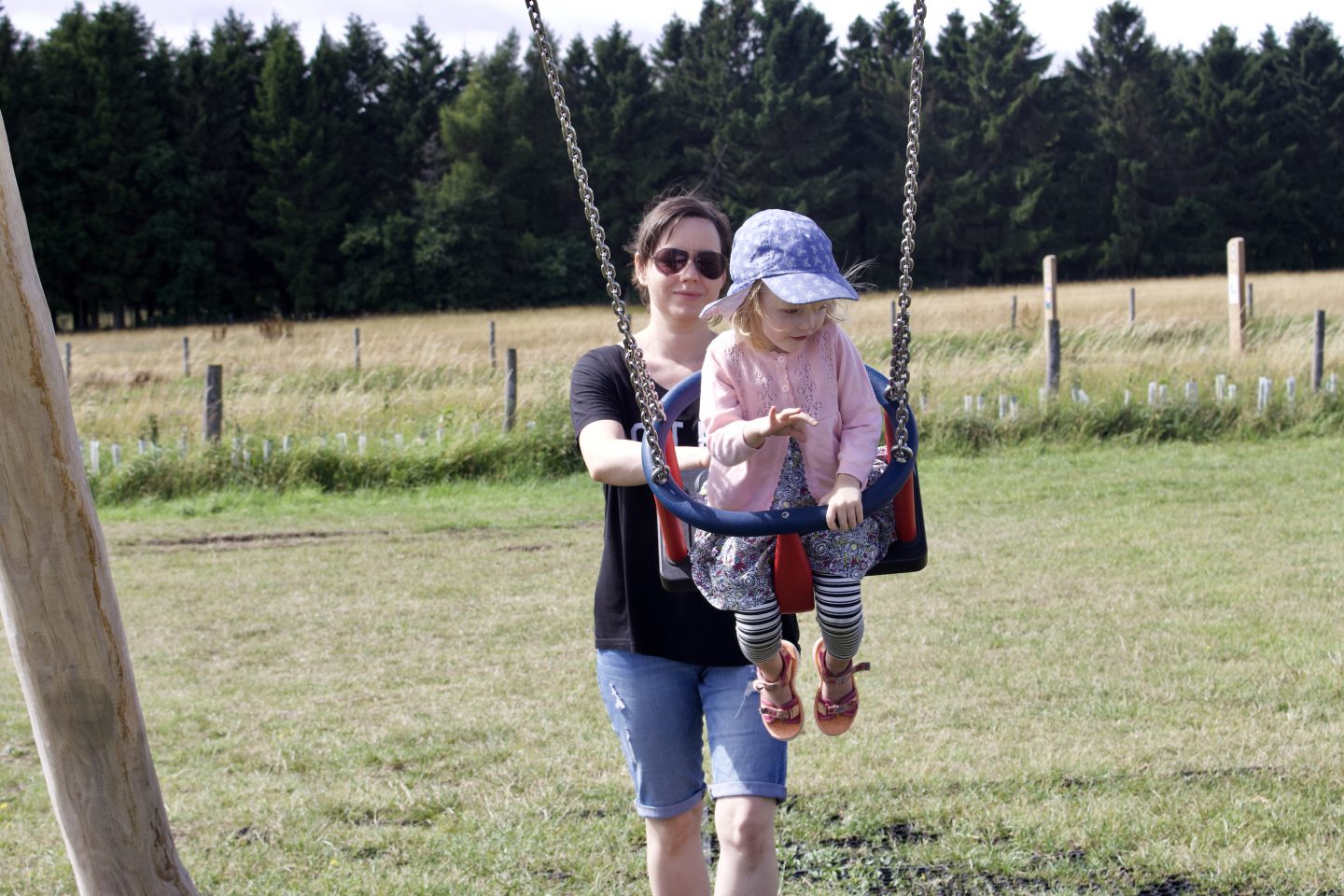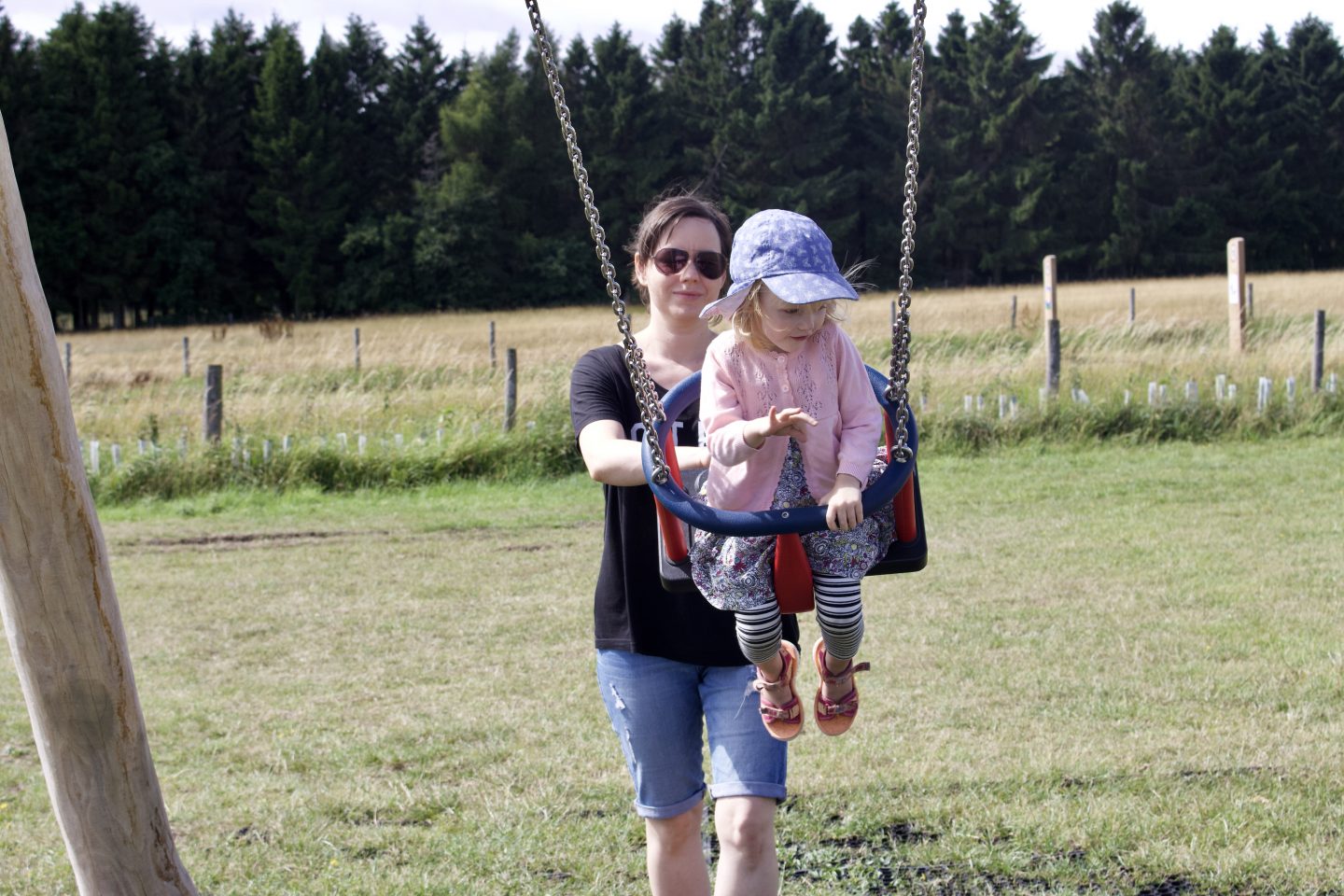 The kids loved playing out the front of our house all day and evening with their little street pals and late bedtimes became the norm. My 3 year old learned how to ride a bike with stabilisers and scoot on a scooter properly with no help just because she was learning from playing with the big kids.
We had trips to the beach where the sea breeze blew the cobwebs out. One day, encouraged by the sun beaming down I escaped to the beach on my lunch break and we had ice creams for lunch on the beach. We went to the playground and park almost daily. It felt like a magical time where rules didn't really apply – like going on holiday. I hope I never forget it.
Camping and festivals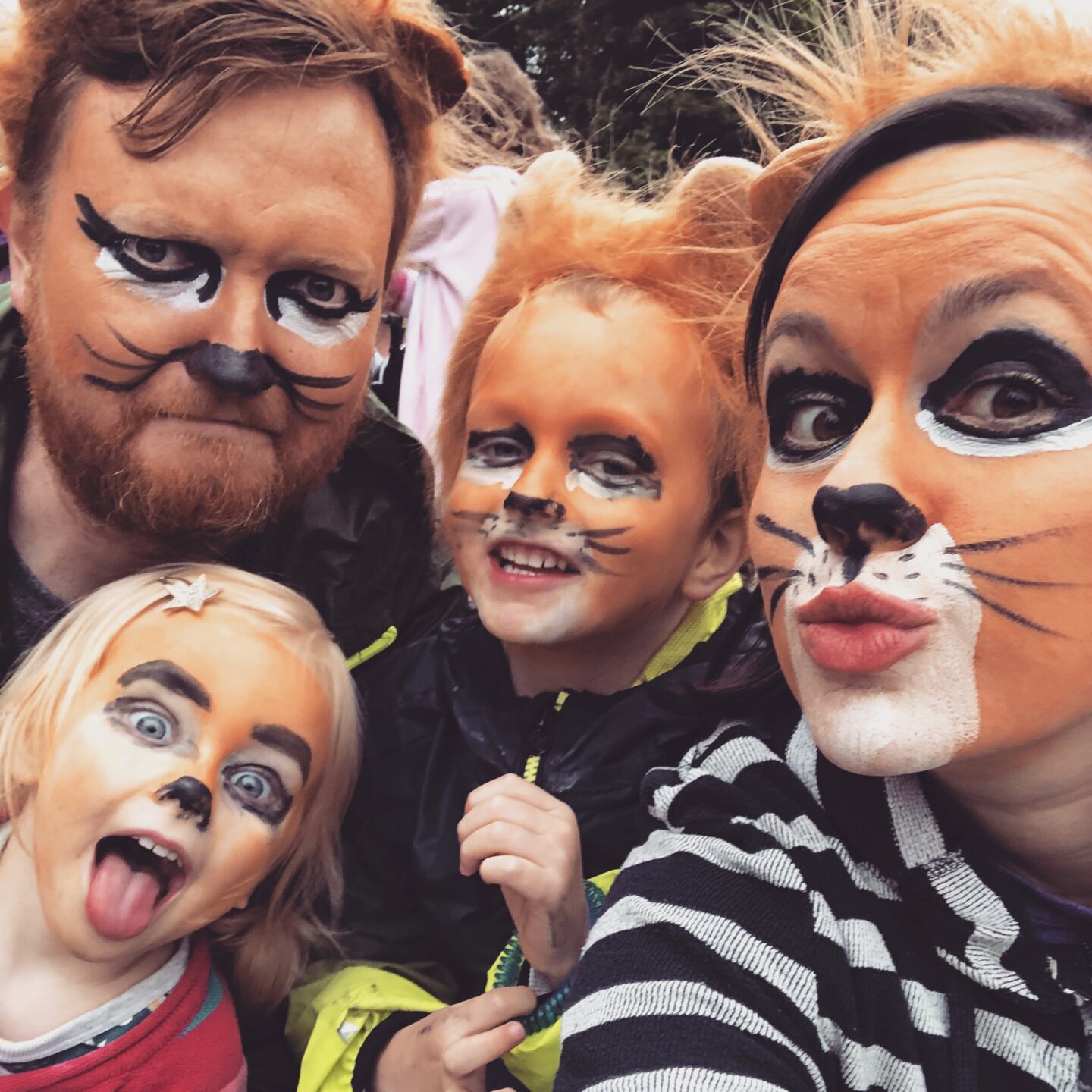 I grew up having camping holidays as a child and prior to having kids I used to do the festival circuit each summer. This year, now that the kids are 3 and 6 I vowed that we would start getting back to festivals. I started the summer off by going to All Point East Festival in London's Victoria Park with my friend Laura.
Then we did our first ever camping trip as a family at the family arts and culture festival Just So Festival in Cheshire. I was nervous about how everyone would do camping. It was Papa Ginge's first ever time camping (except his garden as a kid and that doesn't count). It exceeded all our expectations and the kids slept through the night so we've decided we are a camping family now!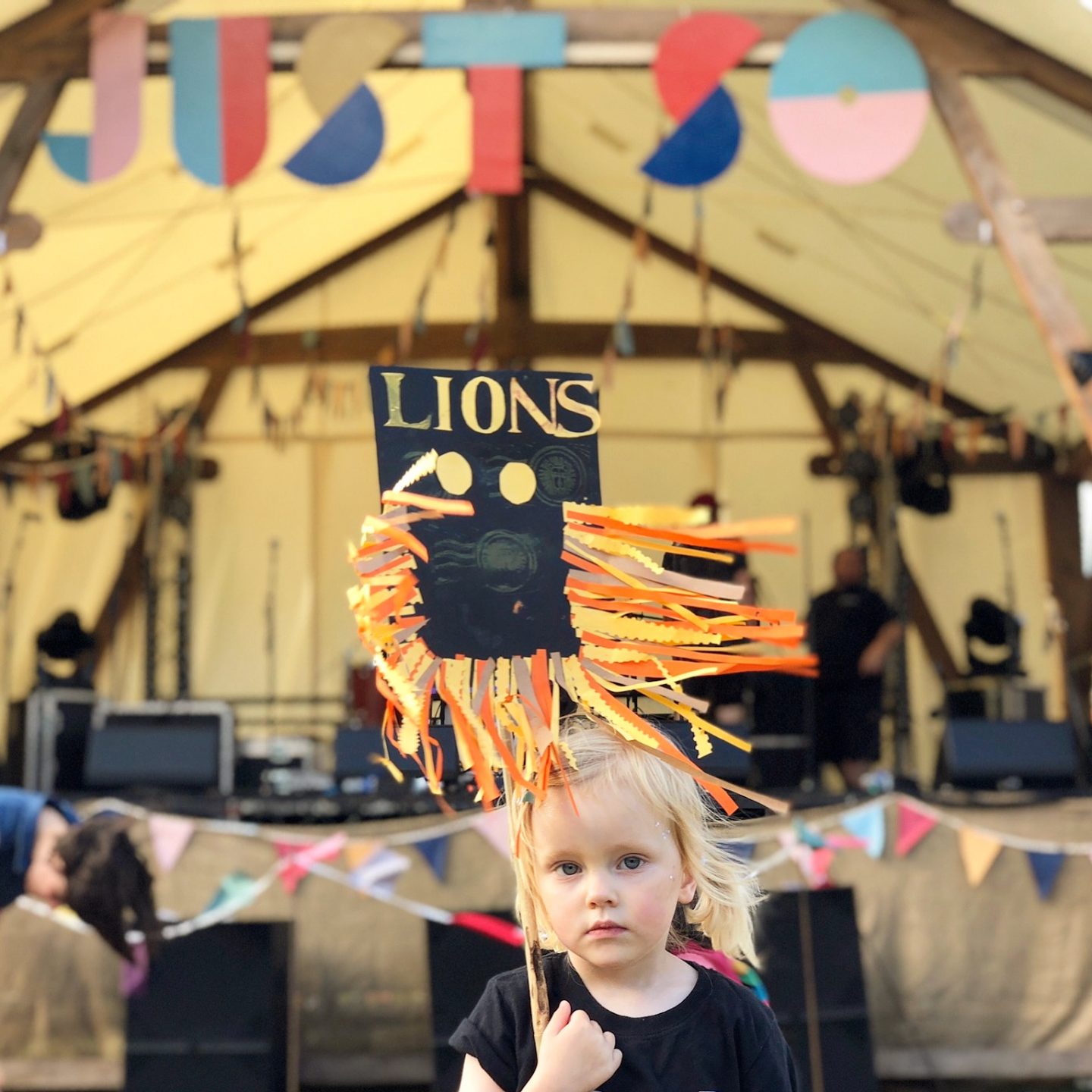 Within a fortnight we headed off up to Scotland for our first ever proper music festival as a family at Electric Fields Festival. Emboldened by our time at Just So Festival and enforced by Papa Ginge's work commitments, I did half of that festival on my own with the kids but we had a total blast. These two festivals made our summer for us. I really hope we can return to these festivals next year. We are all a bit gutted that there won't be any more camping now till 2019 but we are so committed to it that we have created a new camping shelving unit in the garage in readiness. Eager beavers.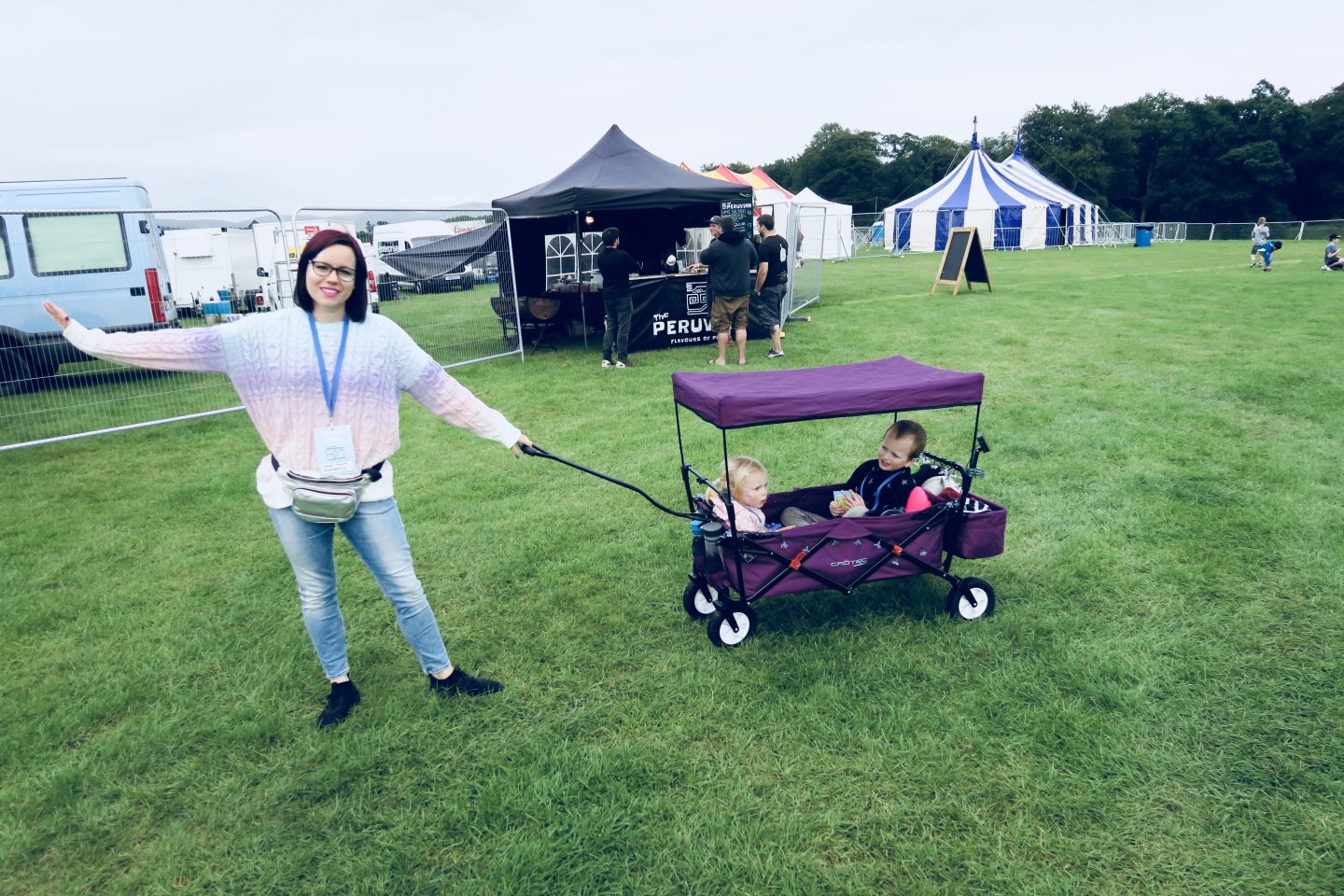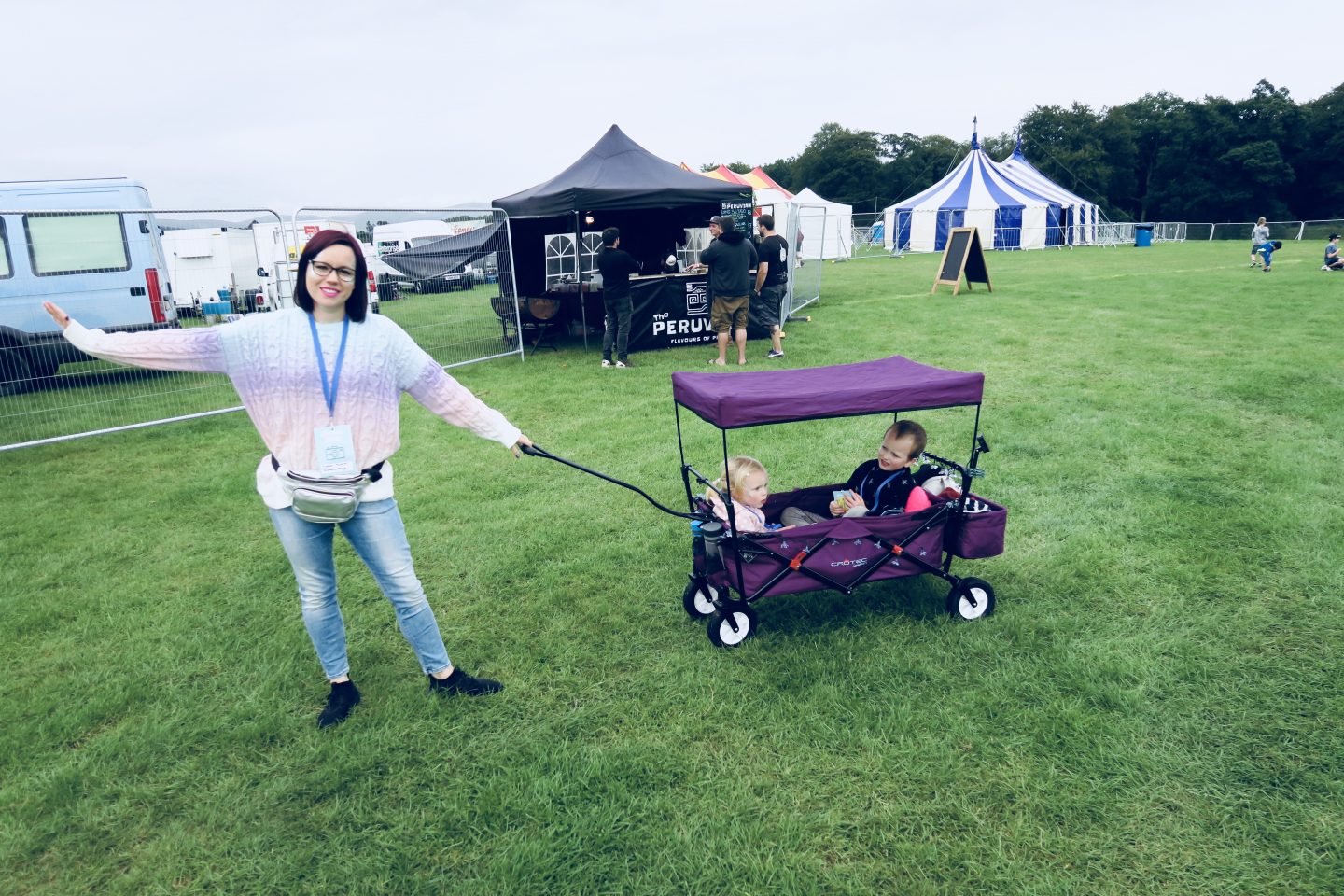 Family holiday 
In the very first week of the 6 week's holidays we went on an extended family trip to Butlins Skegness. My dad was turning 60 so we went with my parents and my sister's family. It was the first time I had gone on a family holiday with my dad for about 18 years which will go somewhere to showing you how special that was to me.
One of my highlights of the trip was taking my dad out for tea (dinner if you are from darn sarf) at the chicken joint there. My sister's family and mam had gone to a different restaurant so we treated dad to a birthday tea and it was wonderful to have him all to ourselves for a special occasion.
We have some lovely memories from the trip like swimming in the sea, going down a flume ride with my 6 year old niece, watching all the children play wonderfully together (they never fight!) and just 5 days of uninterrupted time with my whole family. The kids absolutely loved Butlins too and keep asking to go back.
Local days out
As we had 3 UK trips this summer, we decided to fill the rest of our time with fun local days out. I had taken 2 week's unpaid parental leave to cover Butlins and give us some much needed quality time as a family. If you don't know about your government entitlement to unpaid parental leave it's well worth looking into!
We had some great days out in Newcastle, we had 2 days at the Centre for Life, a cultural day down to Ouseburn to visit Seven Stories and visit the community farm. We did a few Great Exhibition of the North things like the launch event, the Future Homes exhibition and the Ouseburn art trail.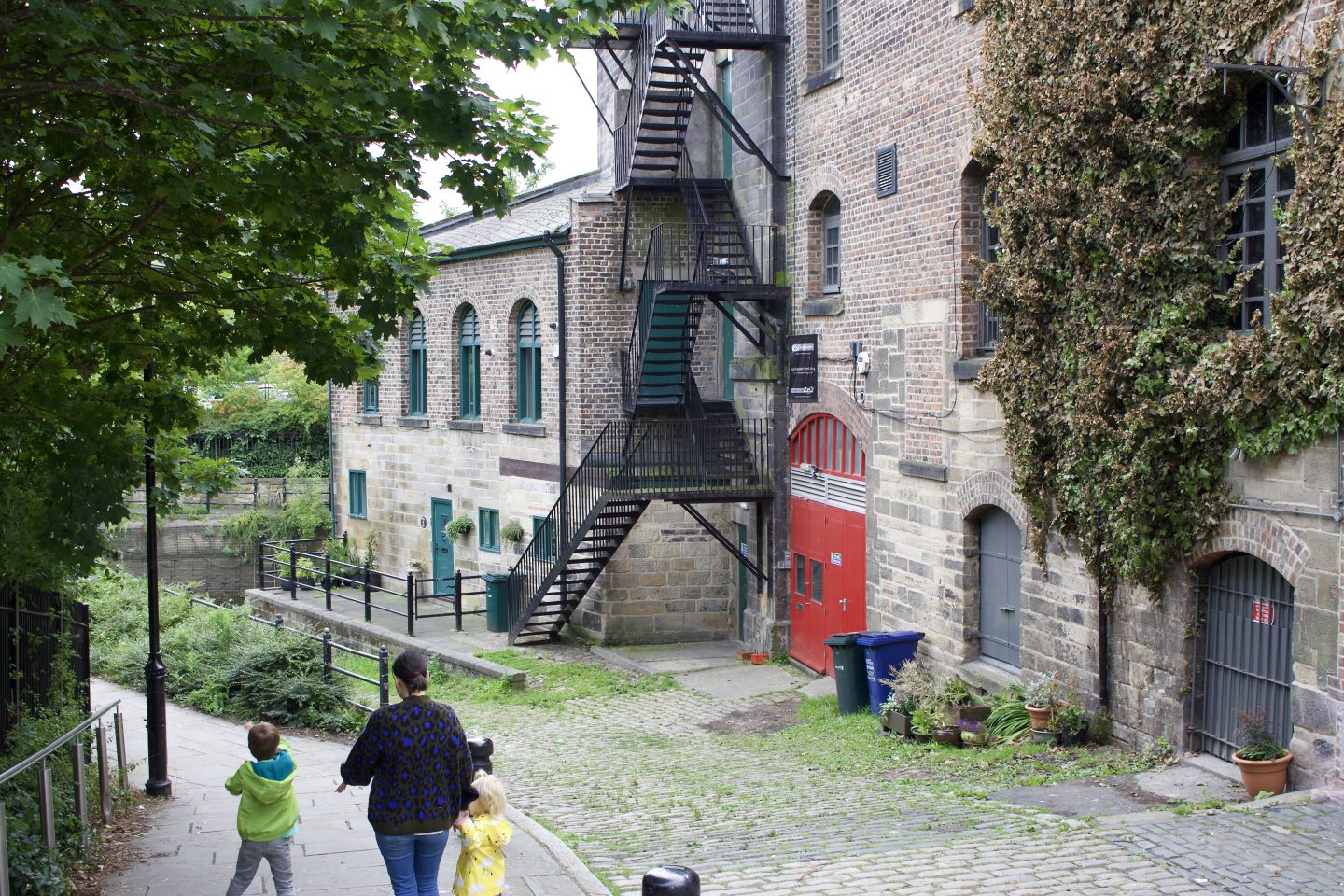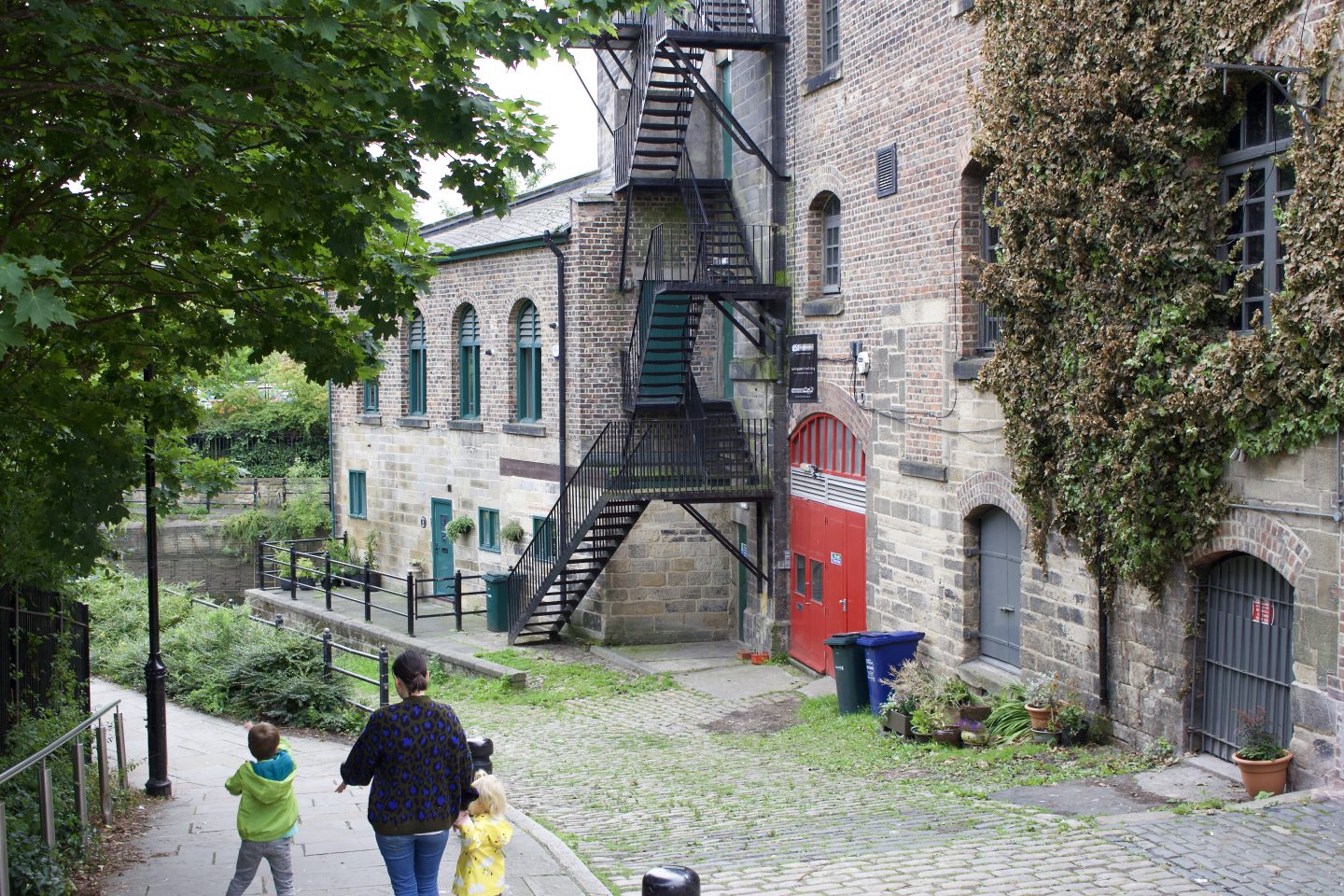 We had a great day at the Summertyne American fest with the kids. We spent a lovely day doing an adventure trail at Derwent Waterside Park which is a bit of a little known local gem followed by heading to Paw Patrol live at Metro Radio Arena.
We had a family picnic at Blyth Park for the annual North East Bloggers Picnic. Lena, Arlo and I had a fun day at exhibition park and Great North Museum for a Punky Moms Newcastle meet up. It was lovely going for a cuppa with Nelly from Nelly's Cupcakes and her daughter Zoe.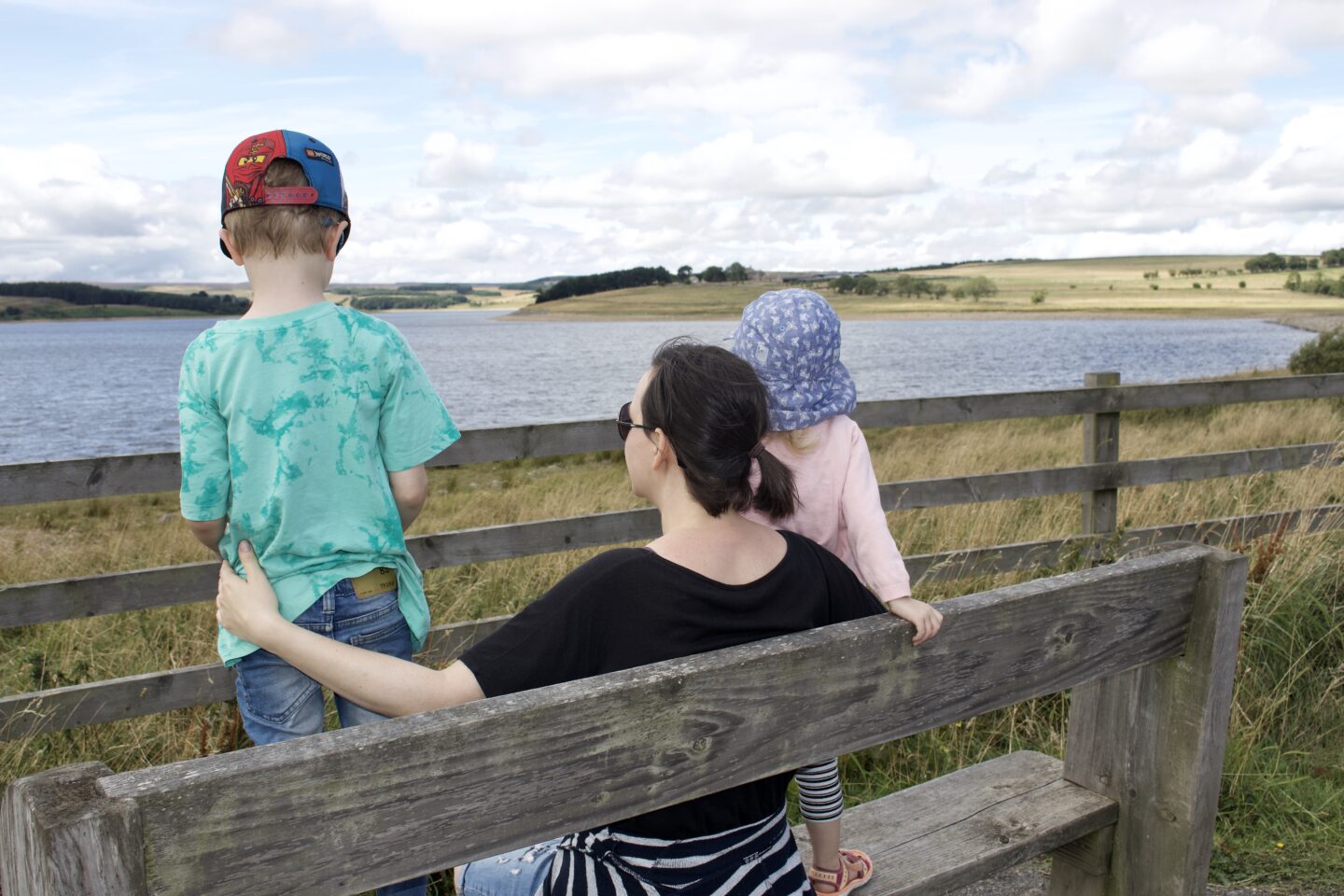 One of my favourite days of the summer was our annual family BBQ at my sister's house. She has an incredible garden and we had a lovely sunny day. My family, my parents, my aunty and my cousins all took some food and spent the day together in her garden. Mine and my sister's children are similar ages and it was the first year that the kids were able to play nicely without needing us to follow or help every 2 minutes. It actually felt relaxing and fun – there's nothing better than watching your kids play happily while surrounded by a family with some good food and booze.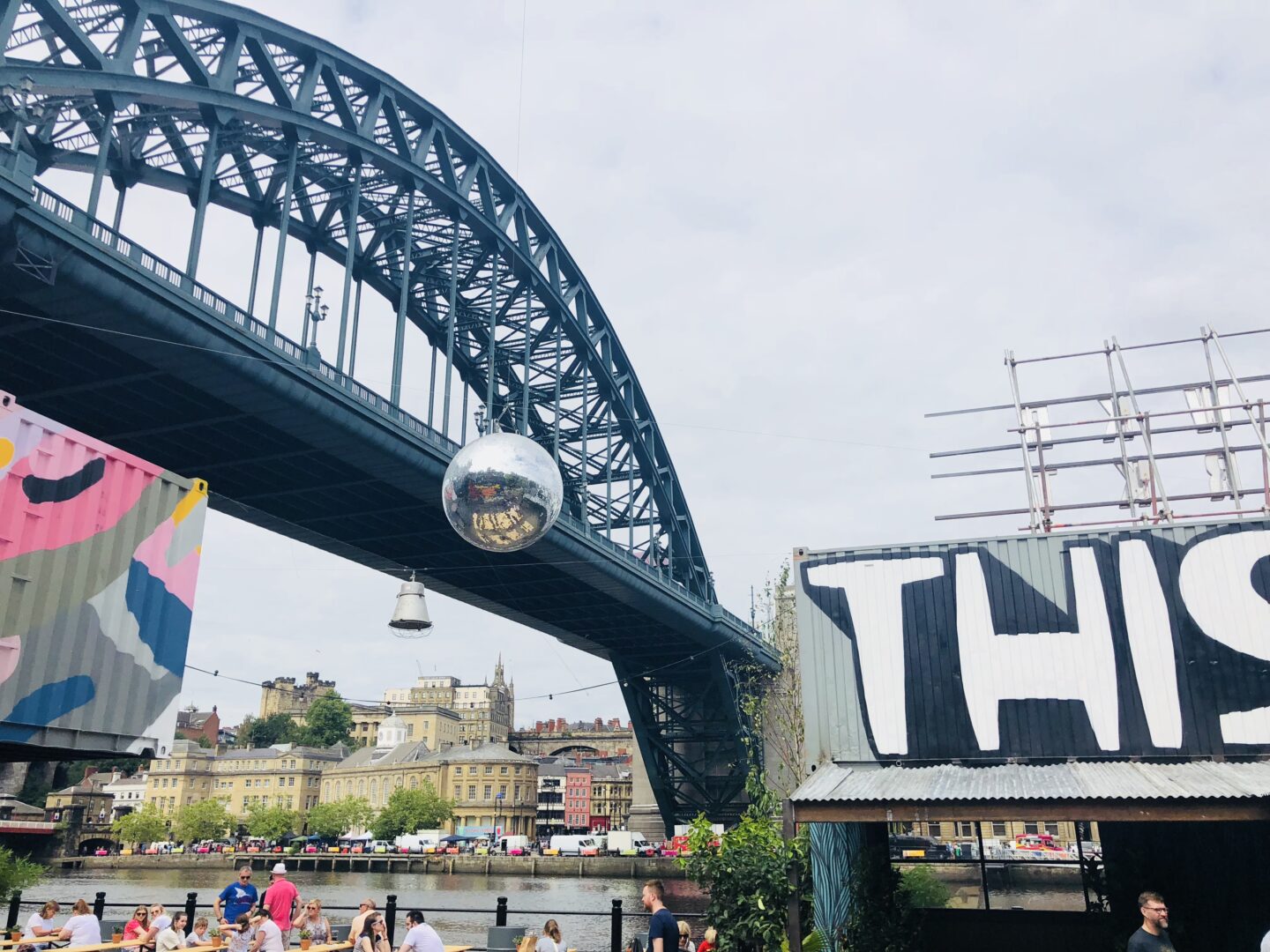 We also had MANY trips to By the River Brew Co's HWKRMRKT both with and without kids. I first visited the day after it opened and then went down every weekend for a month. It has fast become one of my favourite places in Newcastle Gateshead.
Family milestones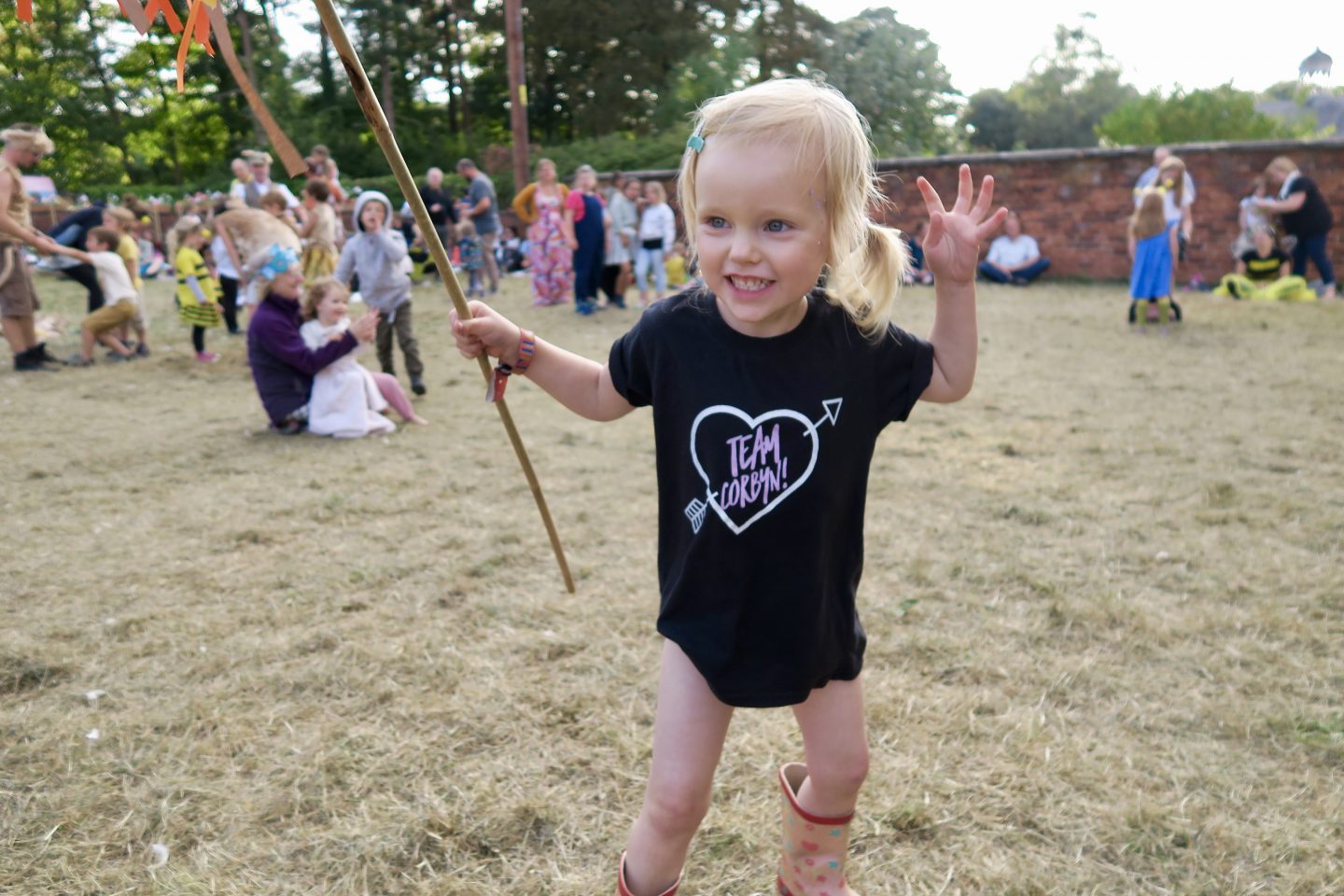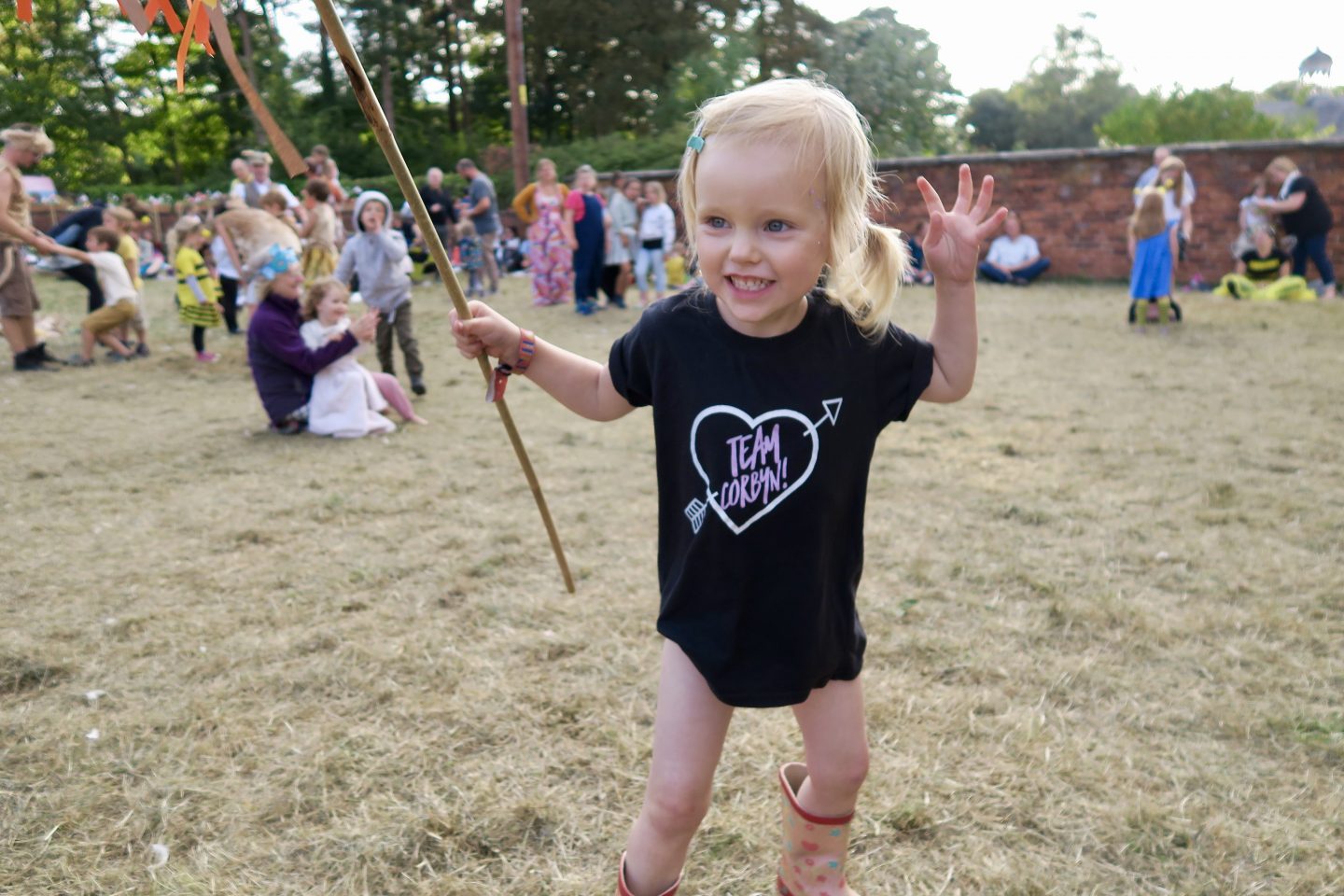 Whilst initially I felt frustrated with Papa Ginge's decision to 'potty train' Lena 4 days before we went camping at a festival, actually in hindsight, there is never a good time and she did brilliantly. (Now we'll see if he really reads my posts as he'll be straight at me with an I told you so.) We don't believe in 'training' kids, it's not our style. We like to wait until they are very ready to do stuff – whether that be coming out of nappies or sleeping through the night (still waiting). Both of our kids have come out of nappies at 3.5 years old and when they did it was a stress free process. We simply took her nappy off and explained it to her and she had an accident the first day and that was it. We didn't stop in the house or anything like that, we just carried on with life. Poos were a little more difficult for her to get the hang of, as is usually the case and she had a couple poop accidents (one requiring an epic clean up in a cramped portaloo at a festival that no amount of baby wipes was adequate for) but a few weeks later she's loving going to the toilet and actually shutting the door for privacy!
Arlo took a couple of guitar lessons for a collaboration we did with Care2Rock and while he's a little young still at the moment, I look forward to picking that up again with him in the future.
Importantly, both the kids finally got into Harry Potter and we discovered Arlo is a Hufflepuff like his mama which is kinda a big deal for us Potterheads.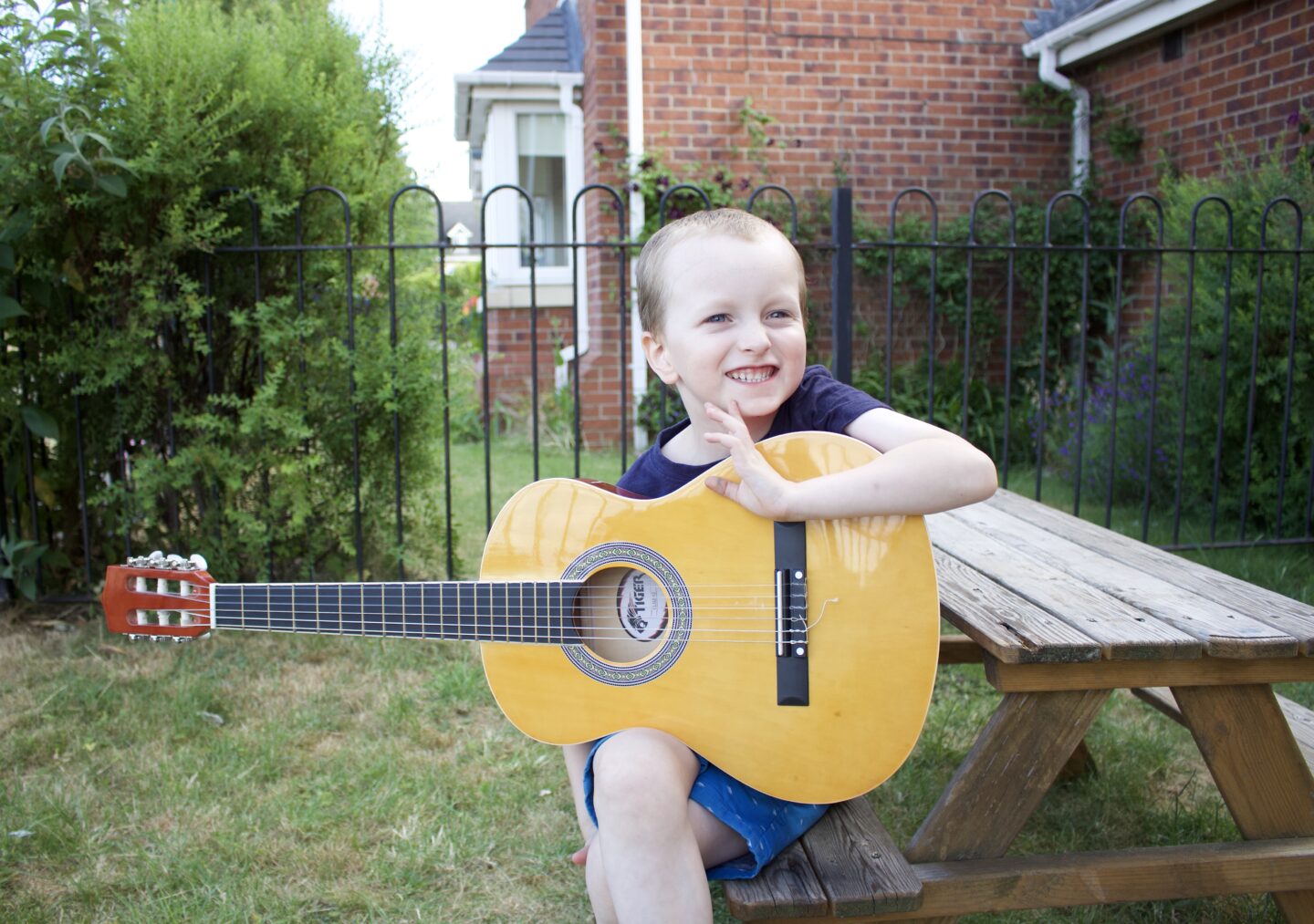 Both of the kids seems to have shot away, outgrowing clothes and seeming so much older at the end of the summer to the start. The baby days are truly over and I'm mourning that a little. I'm super broody but Papa Ginge is done and I am excited about this next stage of parenting with more freedom and maturity and hopefully, at some point, more sleep!
Blogging milestones
This summer was also my busiest time blogging to date. This included no time off though and working late almost every night so we've felt pretty hectic and the house looks like a bomb hit it. We've had some fantastic opportunities though and those opportunities in large part have contributed to making our summer so memorable so I'm truly grateful to anyone reading this who has helped me get to this point. All those likes, comments,  shares and views help me get a step closer to my dream of going full time freelance. I was even shortlisted as a finalist in the Reader's Choice category of Britmums Brilliance in Blogging awards this summer which i'm stoked about. If you like my content and you haven't voted, voting closes tonight (Friday 21st September) at 11.45pm. It only takes a minute and would mean the world to us! You can vote here. Thank you!
Household achievements
This might not seem like a big deal to many of you but over the 9 years we have lived in our home, the garage has become a storage/dumping zone. It had got to the point where we could barely even get in anymore. We always put it off as it was a huge job. In the end we hired a hippobag skip and spent a couple of days of our very valued time off work and nursery time to beast out the garage of doom. It's now much more organised with new shelving and we can get what we need easily. We also cleared out a few messy cupboards and drawers. It doesn't sound like much but it's a huge improvement to our daily lives and something we had been putting off for years so feels like a big relief.
What next?  
With such a great few months behind us, what's next? Like many, September feels like a new start for me and I want to try and get my home more organised and ready for Christmas. I want to focus on getting my home and blog in ship shape.
We are going to make a 'big girl' bedroom for Lena and that's going to involve a lot of rearranging and clearing out of crap, toys and clothes. I know our lives and work will get really hectic come the end of October so I want to try and get as much done over the next few weeks as possible.
Autumn/Winter is always a busy time for us as the blog gets busy and 3 of us have birthdays plus Halloween, Christmas etc as well. But I don't want to lose the fun! I've got tickets to see Idles and Young Fathers coming up and a few events planned like a comedy night and a day listening to inspirational women speak. I'm hoping we can get away somewhere new this autumn/winter too but we'll see. We'll both be turning 35 and it's our ten year anniversary so it would be nice to mark that in a memorable way – getting babysitters is always a challenge though.
I've just got back from Blog On conference and feel inspired for content coming up. I think I'll be doing lots of toy posts and gift guides in the run up to Christmas so hopefully you'll enjoy that. Any other requests, let me know in the comments!
Did you feel like summer 2018 was special too? What do you have planned for autumn? I reply to all comments so chat to me below.