There has been such a surge in popularity of glamping in recent years. It can be overwhelming when trying to choose the best place for your trips. I'm an experienced camper and live in the North East so today I wanted to share my recommendations for glamping Northumberland. Based on places that I have visited or my friends have recommended to me, here are the top 5 places I think you should add to your hit list when looking for your next glamping spot in Northumberland.
Glamping Northumberland – 5 top stays
Best glamping Northumberland hot tub break
Woodland Chase Luxury Glamping, Alnwick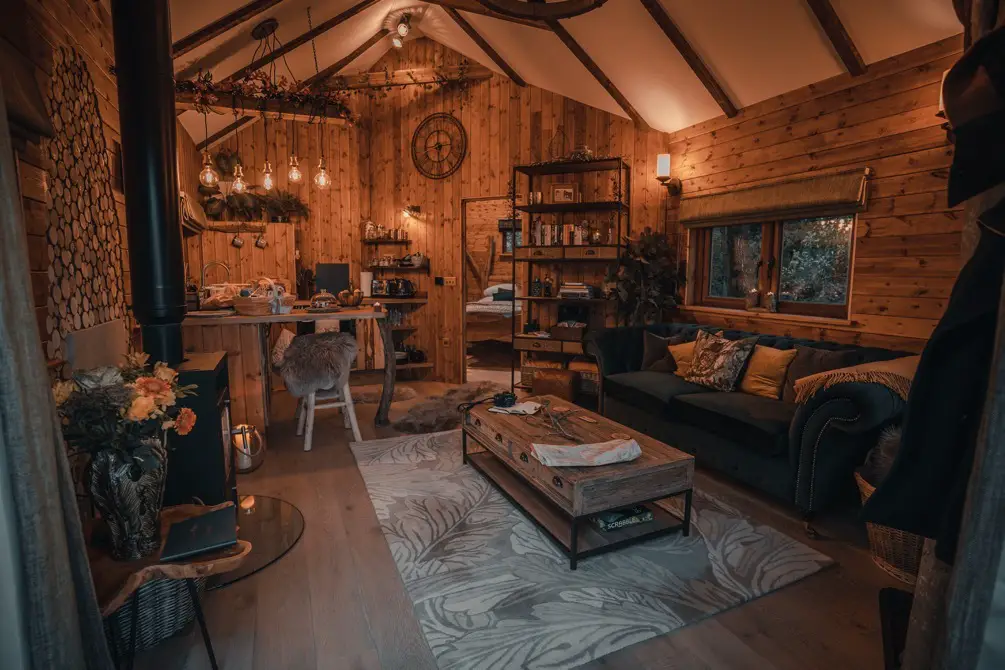 Woodland Chase Luxury Glamping is an adults only boutique glamping site set in beautiful farmland at Old Felton Farm, near Alnwick in Northumberland. They have one treehouse and two cabins (one of which is dog friendly).
Think rustic cabin in the woods vibe with little porches to sit on. Each space has it's own wood fired hot tub (they even provide complimentary fizz to enjoy in it).
They have long been on my bucket list but be warned, prices reflect the luxury and it books up well in advance. The treehouse is from £250 per night and the cabins from £180 per night and they have a minimum 3 night stay. It does look gorgeous for a special treat though.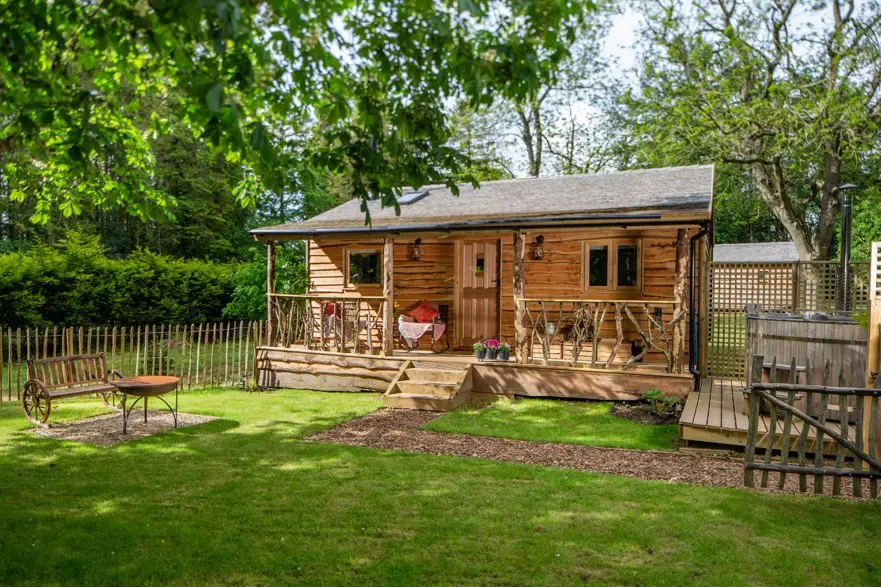 Best luxury glamping Northumberland stay for a romantic break
Hesleyside Huts, Northumberland National Park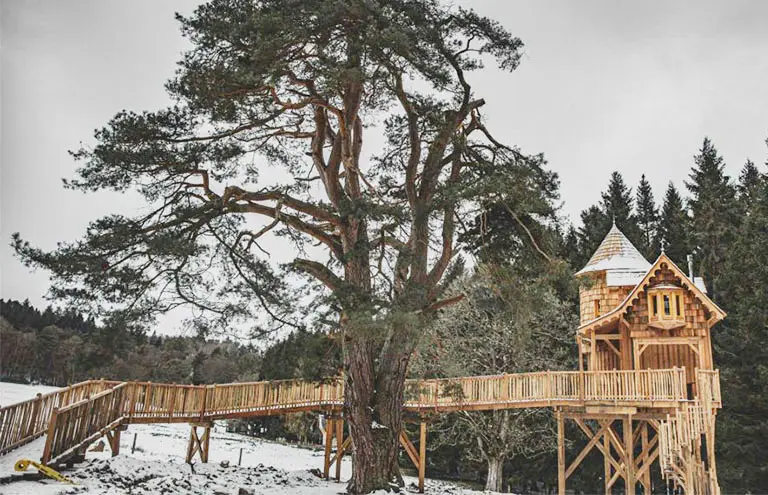 Another truly luxury pick that also comes with luxury pricing is Hesleyside Huts. These have also long been on my hit list.
Hesleyside Huts is a luxury glamping retreat nestled in the 4,000 acre Hesleyside Estate which is located in the heart of the Northumberland National Park.
They have 7 luxurious shepherd's huts and cabins ranging from £125 per night to £290 per night for their stunning treehouse Skylark. Hesleyside Huts have a minimum 2 night stay for weeknights and 3 nights for weekends.
They only have 1 dog friendly hut (Raven) due to the sheep fields surrounding the site. Most of the shepherd's huts are 2 person, some are adult only.
The treehouse is 4 people but no under 5s. Their Rowan (4 guests, bunk room for over 5s) or Bramble-Roulotte seems best for families at 5 people with a bunk room and toddler truckle bed.
Best family glamping Northumberland
Sycamore Cottage Glamping, Barrasford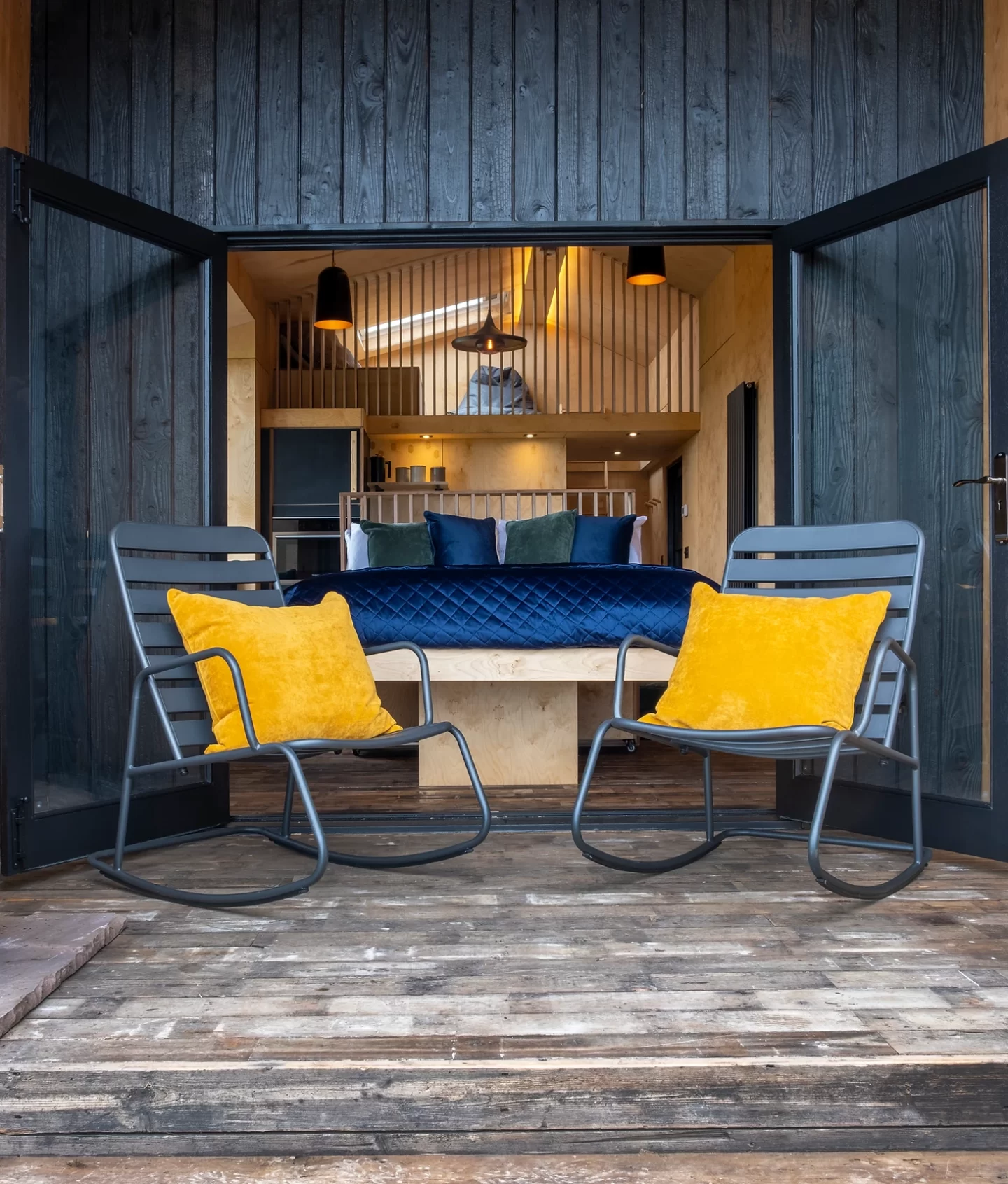 Sycamore Cottage Glamping is run by Mark and Debbie, third generation livestock farmers who live on the farm with their three children. Here you can find a relaxing country cottage, a family hut, 2 spacious glamping pods.
Their pods aren't dog friendly but their cottage is.
One of the big perks of staying at Sycamore Cottage Glamping is you can arrange 30 minute farm tours (my daughter would love this) and freshly delivered eggs from the farm.
They have a minimum 2 night stay (3 in school holidays). There are no hot tubs but their Black Hut has a freestanding double ended outdoor copper bath.
Glamping Northumberland dog friendly
Potadoodledo, Berwick upon Tweed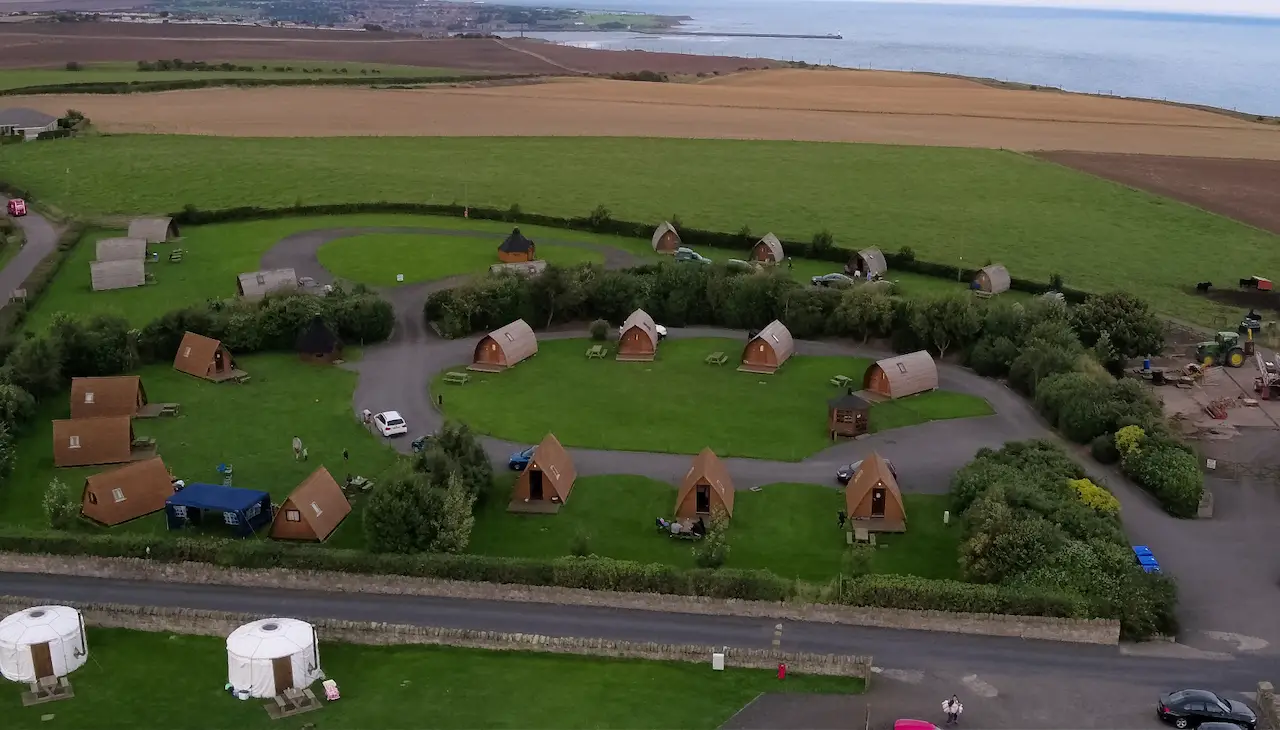 With 30 accommodation options – including family and dog friendly options and only a 5 minute drive from the beach Potadoodledo is a solid option for glamping Northumberland.
They have a beer garden, restaurant, shop, art studio, playground, pedal karts and BBQ huts on site.
Their standard wigwams are available from £50 per night making this a great affordable choice.
Glamping the Northumberland coast – glamping Northumberland Seahouses
Springhill Farm, Seahouses

Springhill Farm has a selection of wigwams that sleep up to 5 and are dog friendly. Prices start from £70 per night making it one of the more affordable options. The site has a play area and reception/shop.
Springhill Farm is between Bamburgh and Seahouses making it an excellent holiday location with lots of things you can do as a family in the area.
You can read about some things to do in the area in our post: A mini-break at the Northumberland Coast to visit Bamburgh Castle – where to stay and visit.
The site is surrounded by countryside with a sweep of incredible sea views towards the Farne Islands, Bamburgh Castle and with the Cheviot Hills as a backdrop.
Springhill is a short walk from miles of empty beaches surrounded by country lanes making it perfect for cycling and walking. The fishing village of Seahouses with its quirky harbour is nearby, while a short drive away discovers the spellbinding charm of Lindisfarne Island and Alnwick, noted for its Garden and more castles than any other county in England.
If you liked this glamping Northumberland post you might also like these other Northumberland posts of ours:
If you have enjoyed this post or found it useful, here are some quick and easy ways that you can support Nomipalony or say thanks: