My past experiences with seeing a male doctor about female problems
I'm about to share a piece I wrote nearly a year ago and didn't dare post. I feared (and still feared) the backlash. I don't want to write a misandrist blog post. But I posted about mansplaining on Facebook recently and most of the comments made were from women who were mansplained by their doctors in a way that was detrimental to their/their children's health. I think its a real issue that goes further than my experiences, but we will see. I will share and you can tell me what you think. This is both personal and emotional so bear with me…
There has been a lot in the press lately about how women aren't listened to by doctors, that they need to see doctors multiple times because they aren't taken seriously. And don't get me started about how women are habitually not listened to or coerced during pregnancy and birth. In recent years the term 'gender pain gap' has been coined to refer to this phenomenon. But does it happen more when male doctors treat women specifically about 'women's issues'? Or is it just a problem across the board, regardless of the gender of the practitioner or the specialism?
I've had an experience recently that really upset me. It's not the first time a male consultant has treated me appallingly in women's services. It is the first time since I started blogging though so bear with me, I'm going to rant and there will be swearing.
Experience one, breast clinic
This particular male consultant actually began 'excusing' his behaviour by saying (verbatim) 'I'm just your typical older male consultant' and by gosh he was!! You know when you go to see a doctor and they don't listen to you and constantly talk over the top of you. I'm not sure if that happens a lot to other people seeking medical advice but it happens a lot to me, it's nearly always men and was the experience I had today at the breast clinic.
I have been experiencing blocked ducts and mastitis very frequently recently, including a terrible bout when I was on holiday in Spain (that cost me a fortune and a trip to the Marbella A&E).
After the last bout I noticed some orange peel type dimpling and skin thickening. This concerned me as I know these are symptoms of inflammatory breast cancer and that can be often mistaken for mastitis. I saw my GP and she could see the area I was talking about and referred me to the local breast clinic.
I was seen by a male consultant, a breast surgeon who made me feel embarrassed and ashamed for wasting his time. When I went in the first thing he said when I was adjusting the paper on the bed that I had knocked off was 'leave it alone, you women always have to fiddle on with stuff, you think you are at home, wanting to tidy up'.
My hackles immediately went up and I responded 'yes, because women just love to clean and tidy don't we'. I appreciate he was trying to make a joke but you only need to read my recent post on feminism to see why I no longer tolerate sexist jokes merely to be polite.
Then he chastised me for being too modest with my gown and told me to 'just get it off'. Which is a horrible thing when you are naked from the waist up and feeling exposed and vulnerable in front of two strangers. I wonder how may times he has been in such a position in his life?
He didn't tell me where to put my arms or how to position myself but then kept acting like I was being awkward and he kept brusquely shoving me into positions. I'm pleased I'm not a sexual assault survivor because I'm sure his treatment of me would have been a trigger if that had been the case.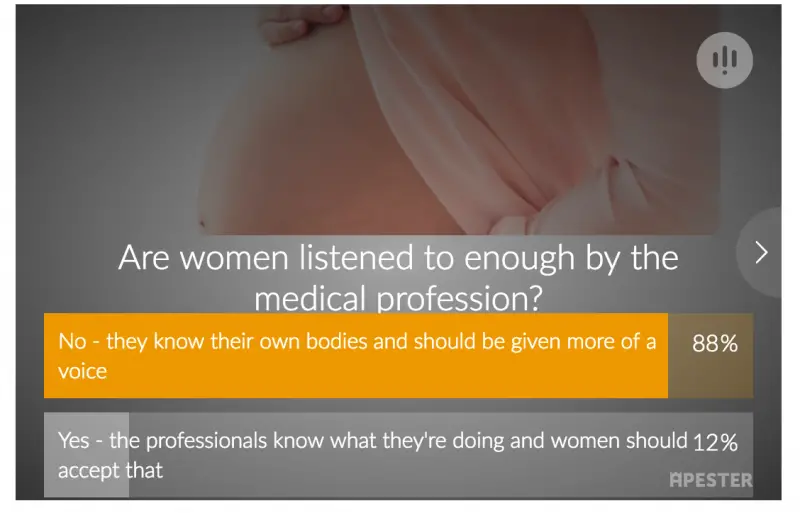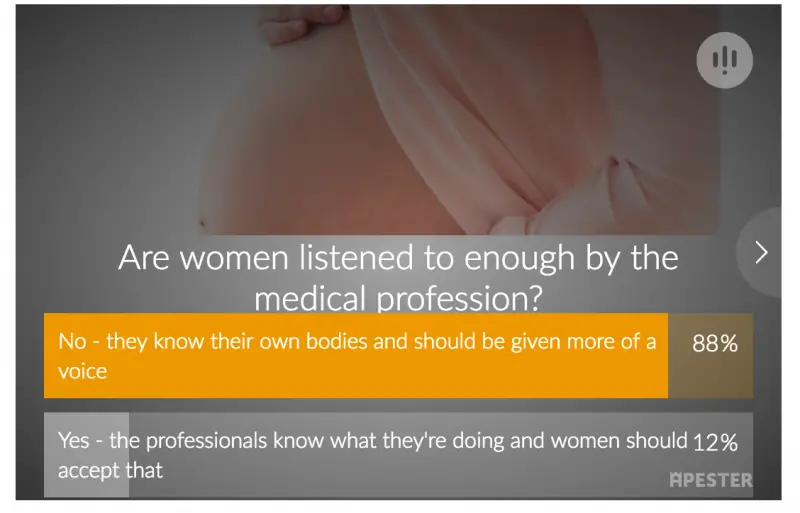 Then I couldn't tell him my story because he kept cutting me off and trying to incorrectly summarise for me. I never got to mention my inflammatory breast cancer concerns because of this. He kept saying 'so you are breastfeeding and just had a bit of inflammation, that's to be expected'.
He felt my breasts (roughly, it was uncomfortable for a breastfeeder). The consultant was preoccupied with it being a breastfeeding issue and therefore non of his concern.
He kept saying 'just stop breastfeeding, I'm a surgeon, I'm very pragmatic'. I said well surely as a surgeon you should know that the longer I nurse, the less likely I am to see you again for breast cancer surgery.
He responded that I had 'done my time' and I was being a (again, verbatim) 'fundamentalist about breastfeeding' because I had breastfed so long. My baby was 15 months old at the time, just over half the minimum length of time the World Health Organisation recommends for breastfeeding. This was a breast clinic. FFS.
He also had zero concerns about how frequent my blocked ducts and mastitis were. He said it was to be expected nursing for 15 months (not true) and I should expect it every week. It's totally normal and if I want it to stop then I have to stop nursing.
I know this is not normal. My friends don't have this issue. I didn't have this issue as much with my son. There have been periods where it hasn't been this bad even with my daughter. I know my life doesn't have to be a misery nursing. (I'm now a year on from this point and fortunately I'm out of the awful cycle I was in and don't get them anywhere near as frequently – so clearly time has nothing to do with it.)
Anyone who knows me, knows that for the past year I have constantly had painful lumps and fevers, often on antibiotics, often struggling to move my arms for pain and look after my children. As per usual, when you have problems with your breasts when breastfeeding there is little support in England. I contacted an International Board Certified Lactation Consultant, she recommended the breast clinic I went to as the best in the area. Really?! Is this the best we can offer women, to be mocked.
I'm just sick to the back teeth male doctors in the system treating women like this! Why?! Is it a lack of understanding of how it feels to be in the position in front of them? Is it the prominent position in a patriarchal society that supports and elevates their privileged status?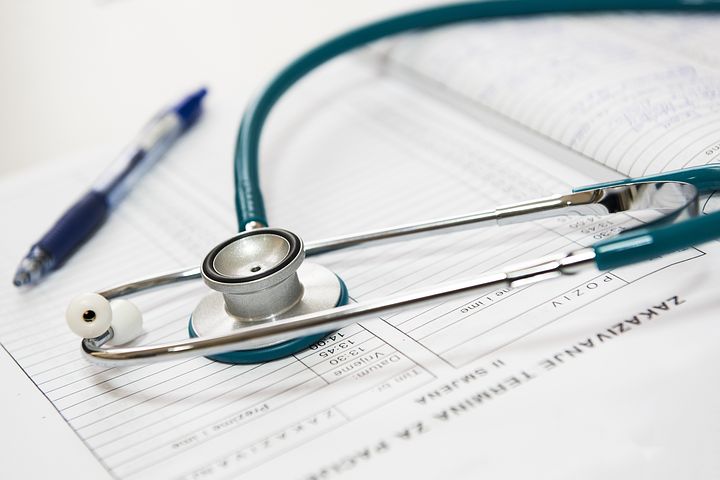 After the doctor had finished making me feel as small as a door mouse the nurse then decided she would have a go. She told me, 'the surgeon just doesn't deal with breastfeeding issues, you shouldn't really be here, this is for breast cancer issues (what I'd actually gone for). You should see your GP or Health Visitor or Family Planning (does Family Planning even exist anymore?!).
I've seen those. They couldn't help, they referred me to you. I came to a breast clinic, not a breast cancer clinic. Where am I supposed to go. Is there a special place for breastfeeders with cancer scares?! Please send me there already.
They told me I could have an ultrasound and sent me back to wait. I recounted the story to my partner and cried in frustration and embarrassment in the re-telling.
I'm a strong woman, I don't back down from an argument, I'm very extroverted and pretty assertive. If that was my experience then what about the women who aren't as confident?! How many women are we letting down?
Why do male doctors think it's ok to treat us like this? How did this become the norm? When women are in gowns, half naked, feeling scared and vulnerable, what does it cost them to try and treat us with a little dignity and respect?
And yes. I know it's not every male doctor in the NHS (not all men much). I'm not saying all male doctors are terrible and shouldn't work in women's health. Some are great – like the gynae who did some surgery on me after I had Lena, he was rad.
Some female doctors are worse blah blah blah but what I'm telling you is that during my two pregnancies and subsequent interactions with the NHS for 'women's issues', this has been my experience most of the times I've seen a male consultant. Have I been unlucky or is it a wider issue?
Experience two, pregnancy
Another, example I could give you would be the male consultant who literally shouted at me (gesticulating angrily) when I was in hospital during my pregnancy with Lena. He shouted 'you need to care more about the baby in your stomach than your baby at home'. I'm still furious about that one.
Experience three, pregnancy
Another example still would be the time I wanted a home birth after a caesarean. A male consultant lectured me with incorrect information and out of date statistics and attempted to coerce me into giving birth in the hospital against my wishes. I was assertive and stood my ground and had a beautiful healing home birth.
I don't want to unfairly malign male consultants in women's health.  Yet the inherent issues in a patriarchal society where women have less power and are being shamed and coerced when in vulnerable conditions (either physically embarrassed or emotionally/hormonally vulnerable such as pregnancy/postpartum) need to be addressed.
Of course, the best male doctors will be aware of the additional complexities that treating a woman about intimate private women's health issues presents and they will be approach that with sensitivity and tact. But it shouldn't be a lottery to receive good treatment.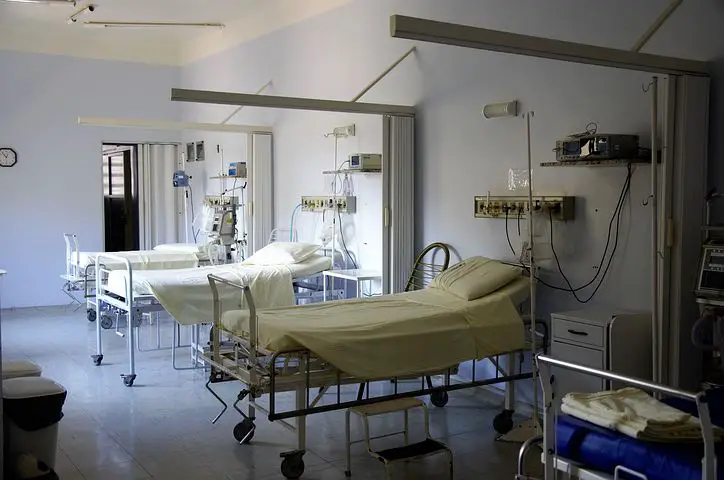 Seeing a male doctor about female problems – what can we do about any problems?
Firstly, don't let it slide. If you feel able, directly address your issues to the doctor. You can complain to the Patient Advice and Liaison Service (PALS) who will follow up on the issue for you and push for improvements. If we don't complain, things can't improve.
You can also write a letter to your hospital. Personally, I would address a letter straight to the hospital Chief Executive. You can copy in or write separately to your local councillors or MPs to raise awareness of issues so they can join you in striving for improvement. Whatever you do, do it straight away and don't do nothing. Its so easy to do nothing because the system is exhausting but we owe it to ourselves, our sisters, mothers and daughters to fight for change.
I've spoken to so many women over the years who were treated poorly during or after labour. They complain about it for years – potentially the rest of their lives. We are so busy in that postpartum phase recovering and caring for our new infants that we don't complain. Its no wonder so many women have poor experiences. I personally vow to always complain and push for the improvements of women's services going forward, do you?
I'd love to hear your experiences in the comments. Have you ever had a similar experiences to what I've described? Or have I just been really unlucky and its been a coincidence that most my experiences with male doctors in women's health have been bad ones?
Are you a male doctor working in women's services? How do you manage these issues. Are they addressed in your training? Do you witness this behaviour with your colleagues? What can we as female patients be doing to change things for the better?
If you liked this post you might also like:
If you have enjoyed this post or found it useful, here are some quick and easy ways that you can support Nomipalony or say thanks: