KAYA Jewellery
I was recently contacted by KAYA Jewellery asking if I would write an honest review about their jewellery. When I'm contacted by a company I always do a little bit of research into them before I work with them. There were a number of things that I discovered when looking into KAYA that made me think they were a brand worth supporting.
Mother and child jewellery
The brand's tagline is 'meaningful jewellery for baby, child and mum'. They have lots of beautiful jewellery to celebrate mother and child milestones, for example, engraved jewellery to celebrate the birth of a baby, a christening or birthday. All the jewellery is handmade in the UK.
Charitable brand
Admirably, KAYA donates part of their profit to the Eduki Foundation, a charity whose goal is to help underprivileged children in Gambia get an education. Last year KAYA donated €2,500 to pay for the education of 10 children in Gambia. I love it when I know that by treating myself or others, I'm giving back to those in need as well. I think its important to support companies that are ethical and have a good corporate social responsibility policy.
Twinning is winning
If you follow me on Instagram you might have seen how much I love 'twinning' with my kids. I love dressing the same as them and KAYA has lots of matching sets for mothers and their children.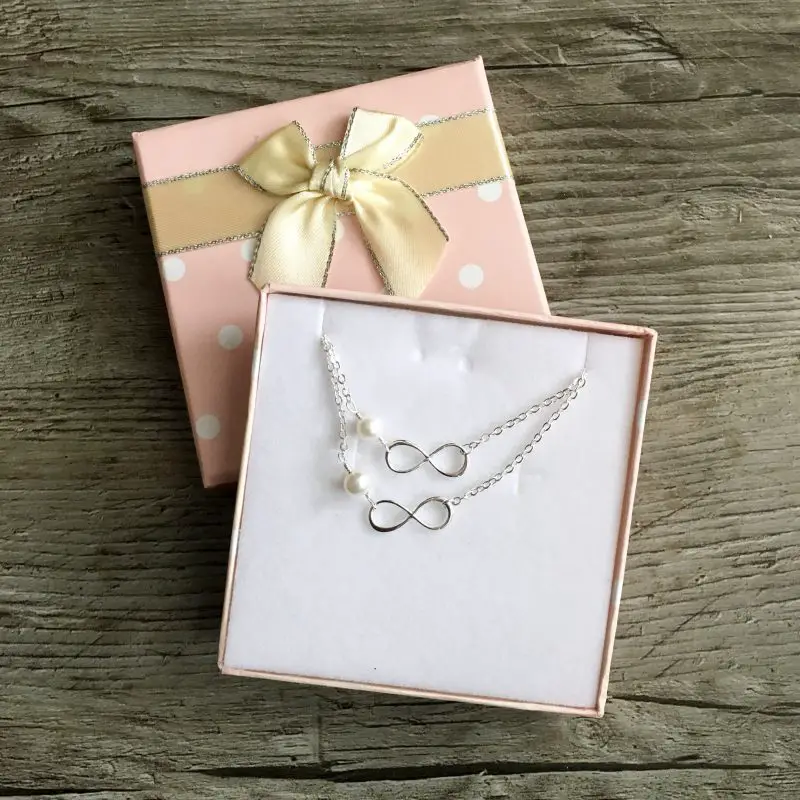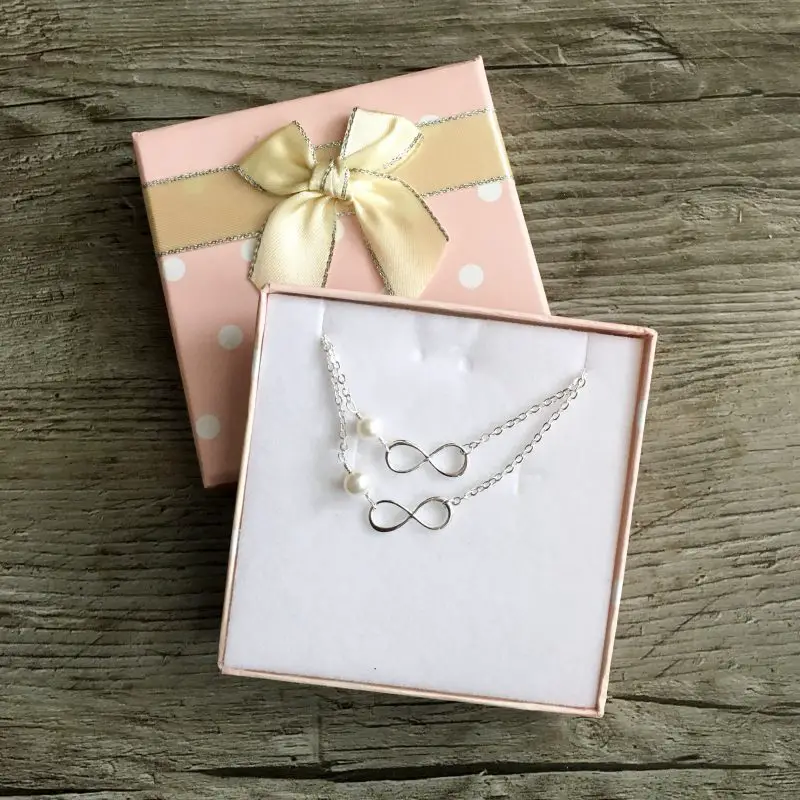 On this occasion though, I feel that Lena is a bit too young, and a lot too wild to wear such jewellery and instead, thought it would be nice to twin with my own mam. With Mother's Day fast approaching, I thought it would be lovely to choose a matching piece of jewellery for me and my mam that we could both wear and think of each other whenever we looked at it. A real keepsake for us.
Ever since I was a little girl, my mam has had said this silly thing. She would say 'how much do I love you?' and we would reply 'infinitely'. We still say it now and she does it with my kids, who now in turn do it with me. Little Arlo will say 'I love you infinitely mammy' and hold both his forefingers and thumbs together to make a little infinity symbol. So when I saw KAYA's mother daughter infinity collections, I knew those were the ones I wanted.
Silver ladies speechless bracelet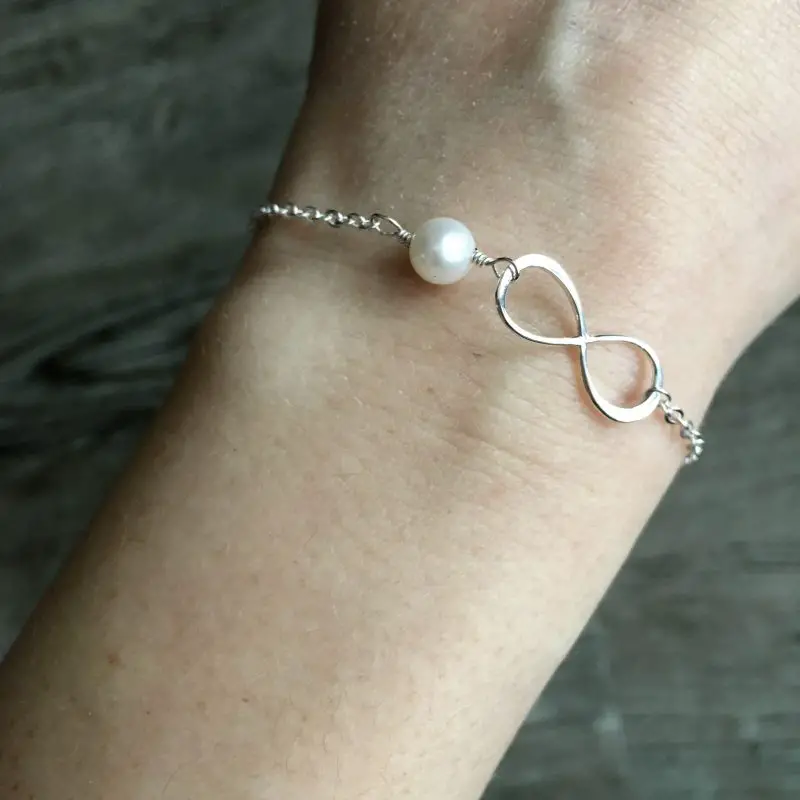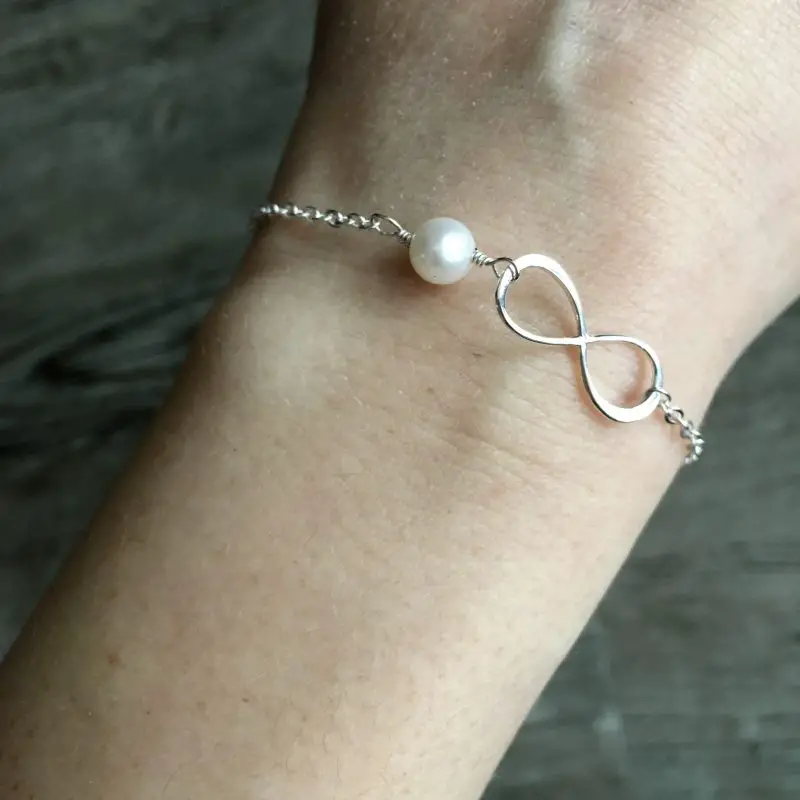 I chose the silver ladies speechless bracelet for both my mam and myself. It is a sterling silver bracelet with an infinity symbol and a freshwater pearl.
The bracelet is 16.5 cm and has a 3 cm extension chain so that it can be made the perfect size. It comes in sizes 0-3 years, 4-12 years and an adults size. It costs £24.95 for the ladies version.
Its a simple, classic bracelet that you can really wear with anything, for any occasion. I'm definitely going to get a lot of wear out of it. I like that it's not so expensive that I'm going to be too scared to wear it around the kids like a lot of my other jewellery that pretty much lives in it's box.
Perfect for a gift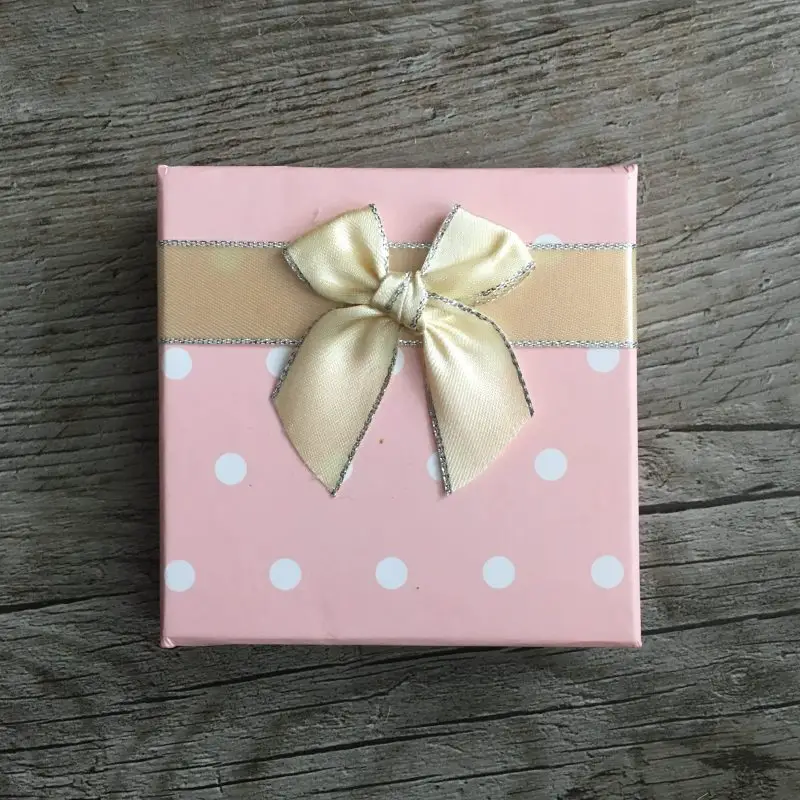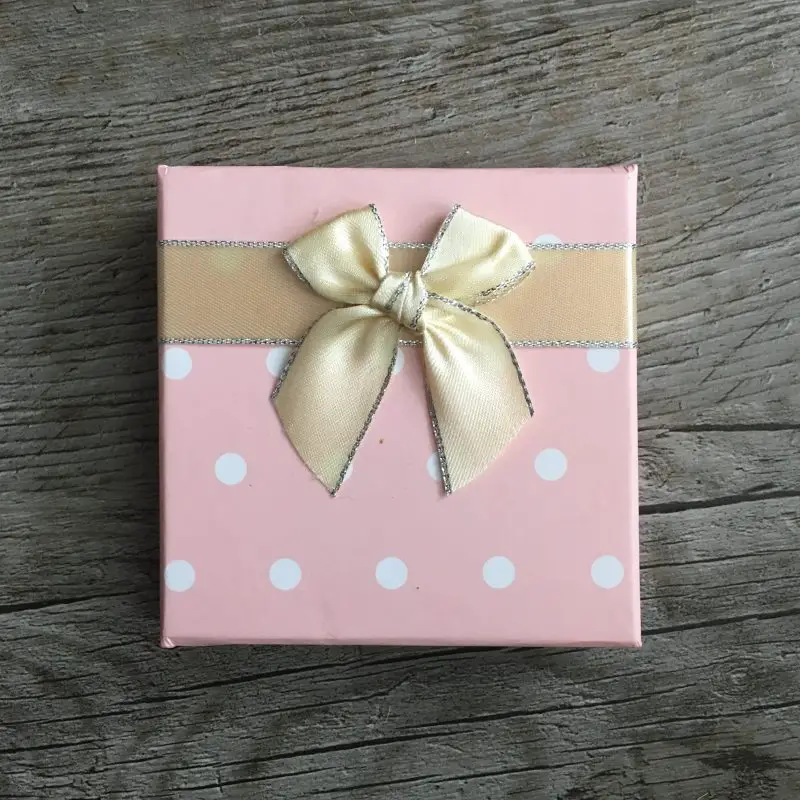 You can choose for the jewellery to be delivered in a pink pouch or a polka dot gift box. It comes with a silver cleaning cloth and a pretty little card that you can write your own message. Its perfect for giving as a gift. With Valentine's Day just around the corner and Mother's Day coming up, KAYA Jewellery is a site definitely worth checking out for unique and personalised gifts for your loved ones. They offer a free gift wrapping service too. Top tip – if you are ordering for Valentine's Day there is a 10% off at the moment with the code 'valentinesjewellery10'.
Giveaway
KAYA Jewellery are giving one of my lucky readers a chance to win a gift voucher for their site of £40. To be in with a chance to win, simply enter the Rafflecopter below.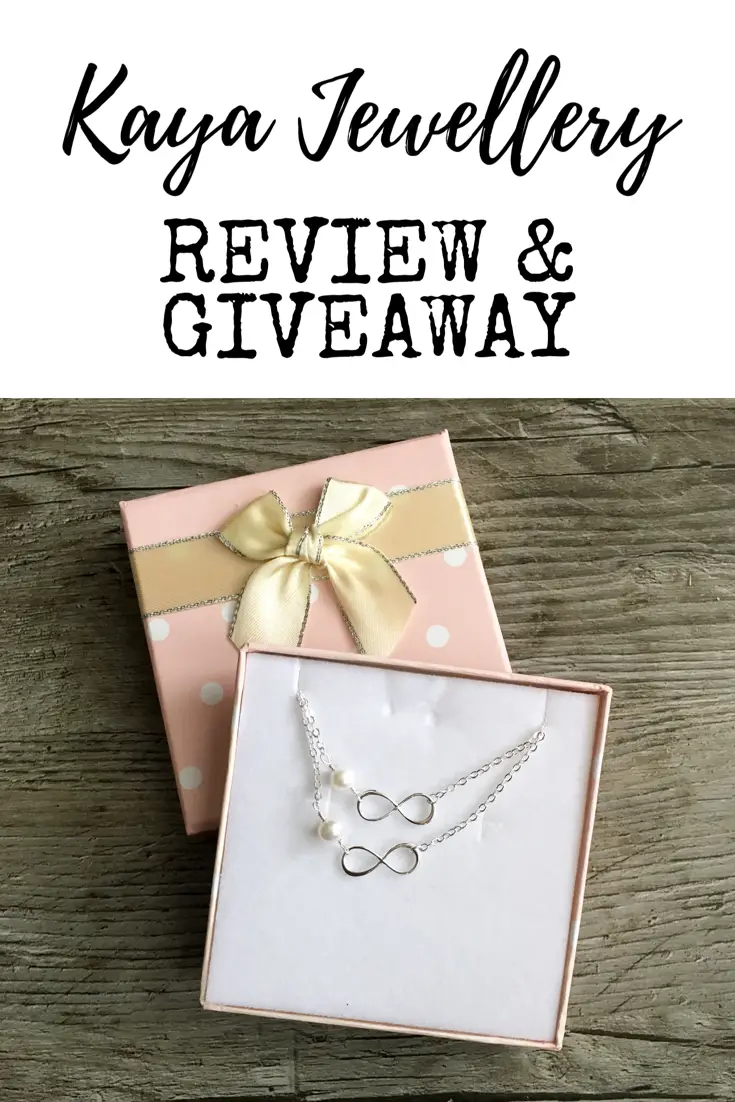 Disclaimer: KAYA jewellery allowed me to choose some jewellery from their site for the purposes of this review.