GEO teething necklace set
If you read my recent Tani necklace review you will know how much I love Mama Jewels. It's my second month of being Brand Advocate for them and this month I'm reviewing the GEO teething necklace set in the turquoise and gold (£22.95).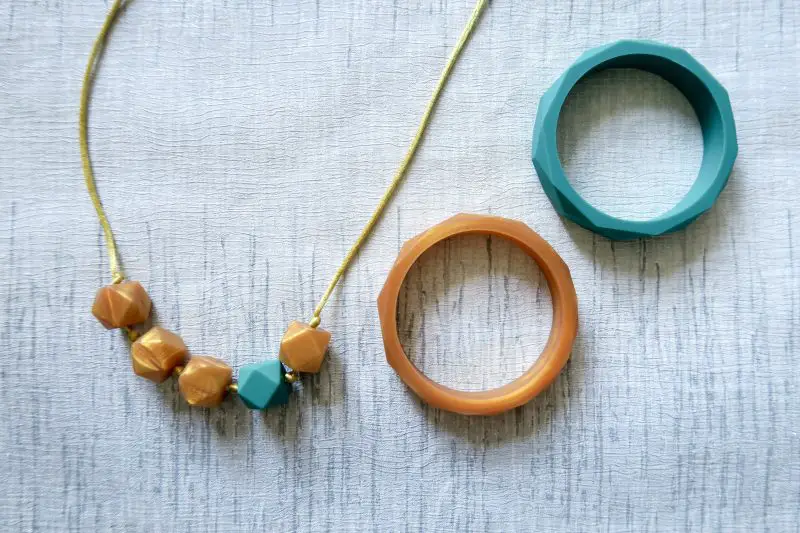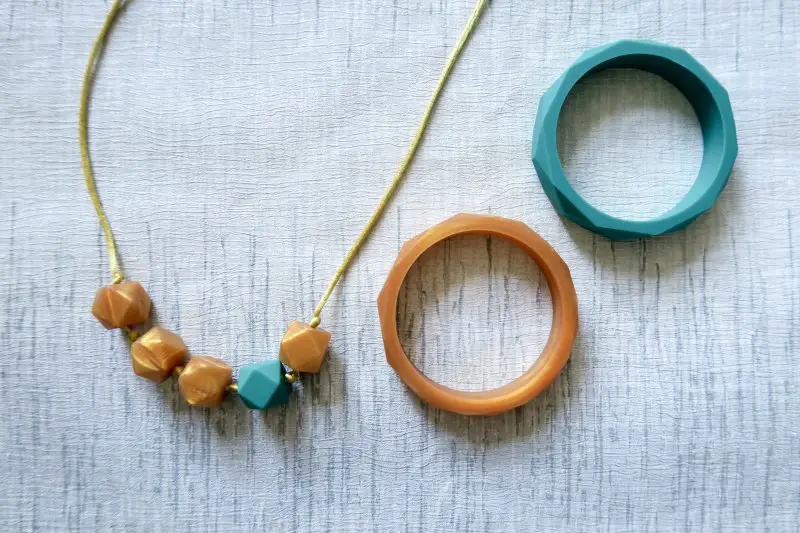 The set comprises of two baby-proof silicone bangles (standard size 65mm inside but is flexible) and a geometric silicone necklace mounted on strength tested cord which has adjustable slide knotting at the back. Both the necklace and the bangles are made from high quality food silicone.
Options
The sets come in a variety of different colours. The rose gold and copper version is gorgeous. If you just want the necklace itself, you can buy it on its own for £13.95. You can buy the bangle bracelet duos separately for £14 or a single bangle bracelet for £8.95. Personally, I would buy the set option as it's better value for money. They also have an offer on at the moment where every order over £25 receives a free bangle with the code: FREEGIFTJING.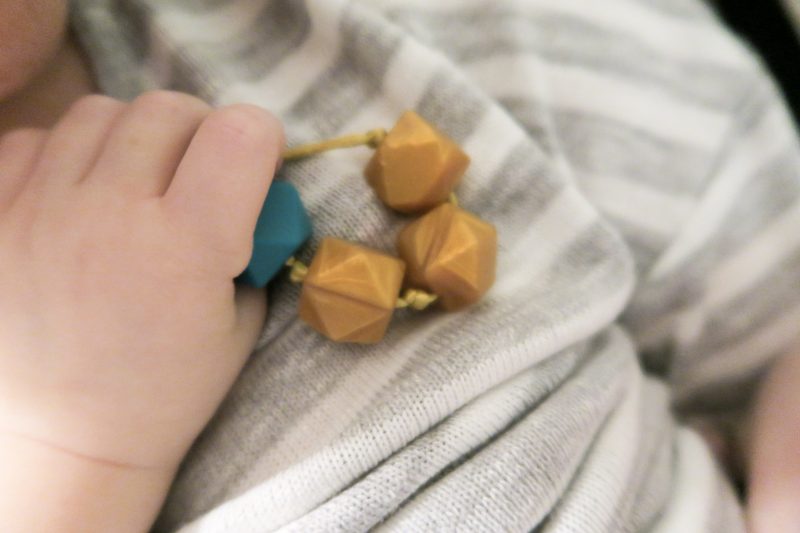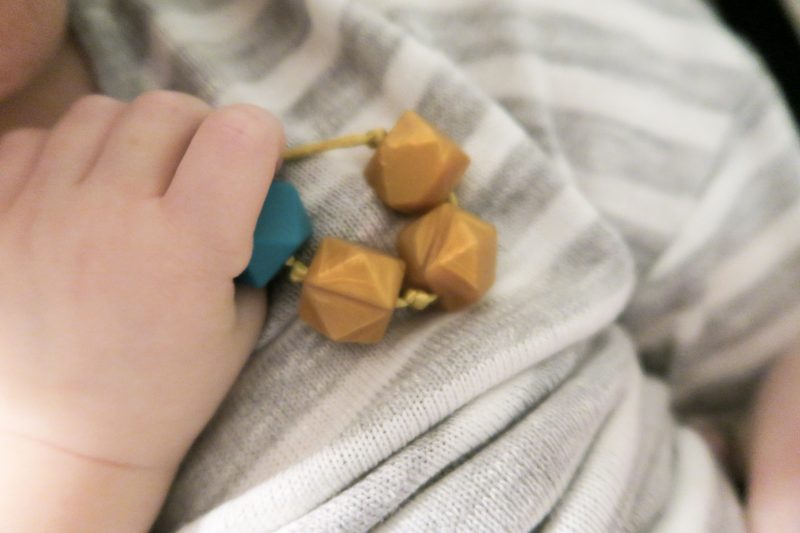 How we found it
I've worn this set a lot over the festive period and really like it. The colours are striking and it's really wearable. In hindsight, I'd maybe order different colours as it doesn't go with a lot of my clothes but that's a personal thing. My breastfeeding toddler has been enjoying playing with it when she nurses and chewing on it when she isn't. She also likes to take it off me and wear it herself while saying 'oooooh' and prancing, bless her.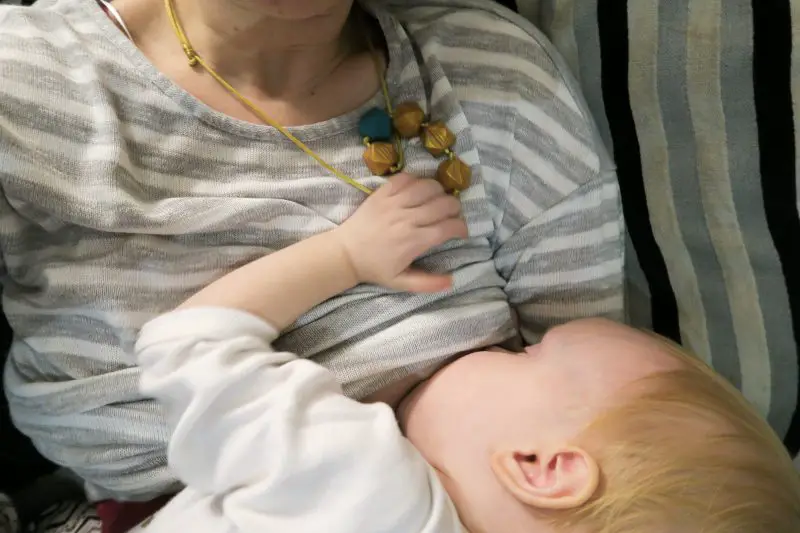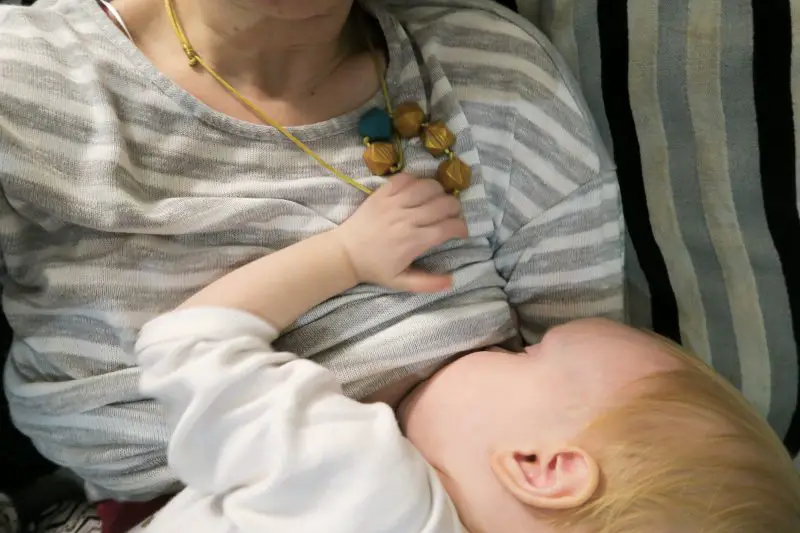 The length makes it work as a nursing necklace. My only slight criticism would be is the bangles are quite big on me but I find that with most bracelets as I have small wrists.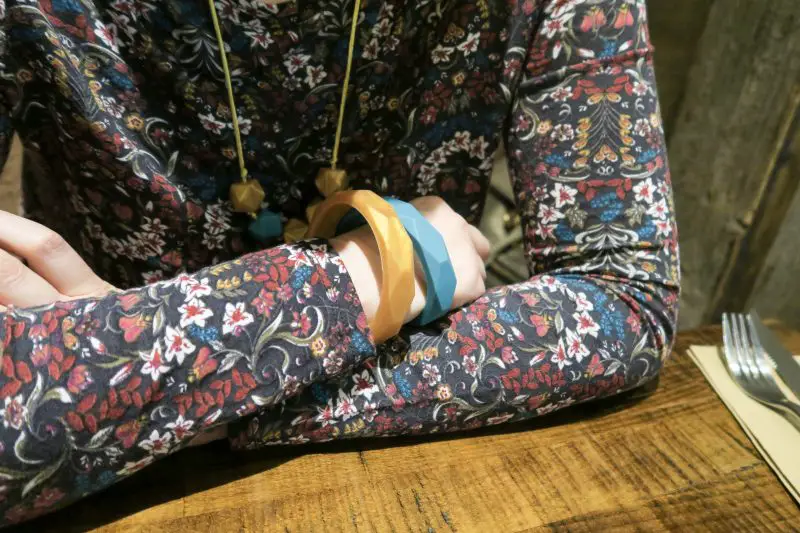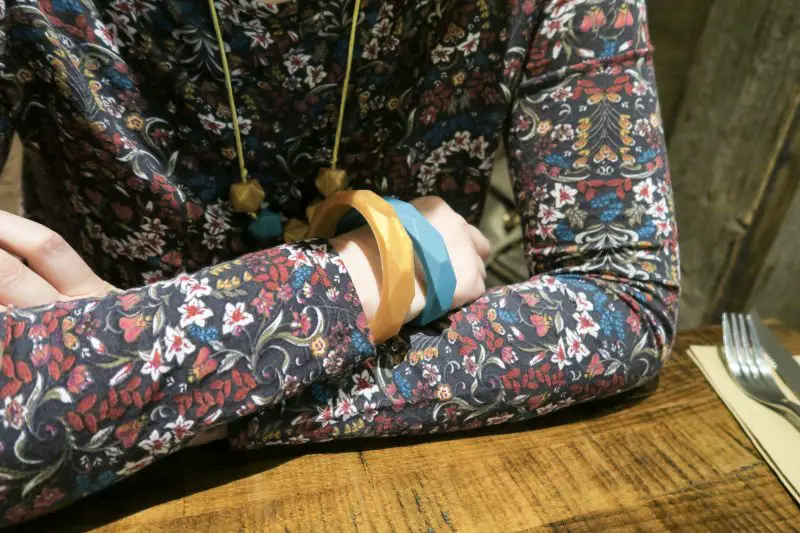 As always with Mama Jewels, I love that this is entirely baby safe and non-toxic. I know that my kids can pull or chew on it as much as they like and they (or the jewellery) won't come to harm.
This would be a great gift to a breastfeeding mother, perfect push-present for someone who has just had a baby or a great Valentine's Day gift for a mother of young children. I would wear this even if I didn't have little kids though. It's vibrantly on trend.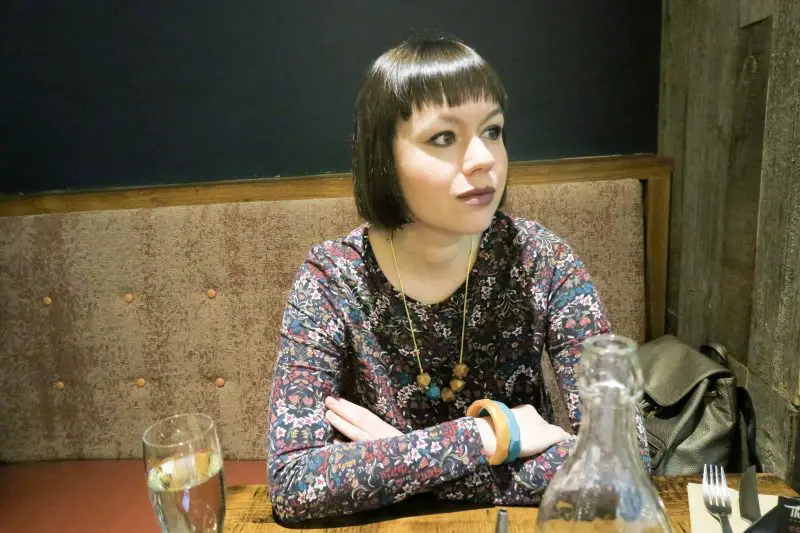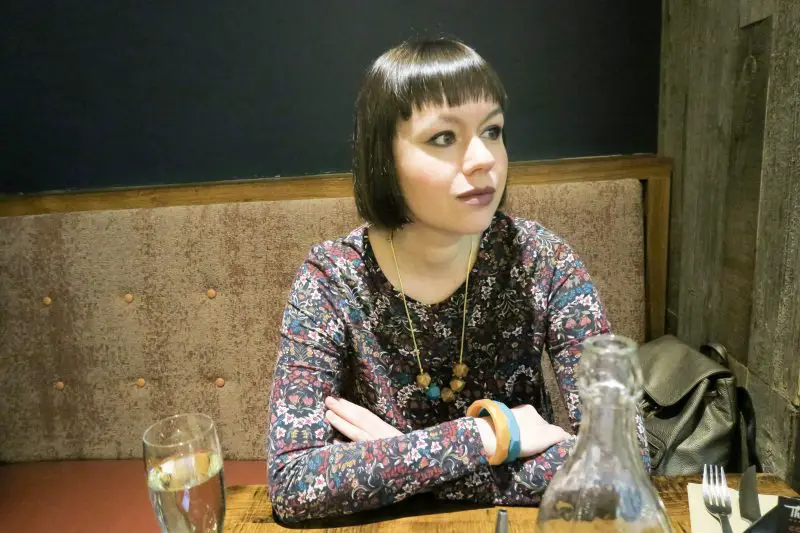 If you liked this post then please follow me on Facebook, Twitter or Instagram so you don't miss another.
If you liked this post then you might also like Toddler won't brush teeth? 11 tips for brushing your children's teeth.
Good luck guys!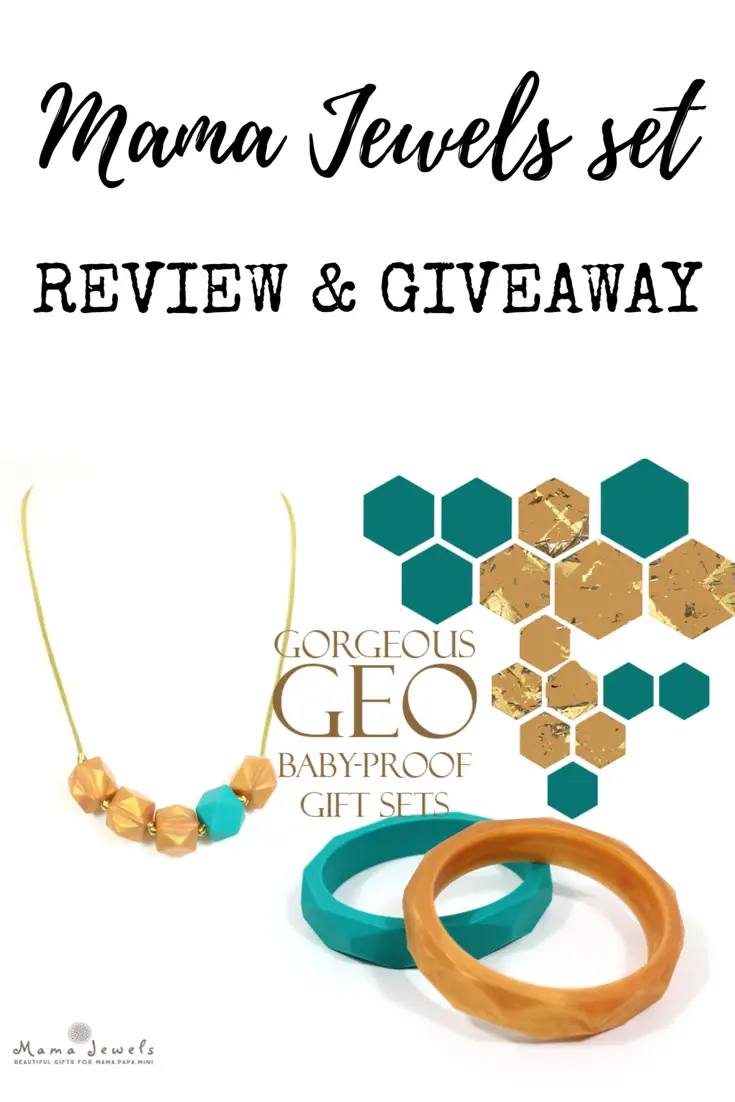 Disclaimer: I received this set in exchange for an honest review.