I'm here to champion the mung bean. They are so nutritious and versatile but so often overlooked. In fact, did you know that you can use mung beans as a substitute for most recipes that call for lentils? In this post I'm going to share 14 delicious mung bean recipes that are nutritious, tasty and easy to make.
Mung bean recipes you will love
Mung bean slow cooker recipes
My personal slow cooker vegan mung bean and spinach dahl recipe is so easy to make and delicious with a side of naan bread.
It's seriously nutritious too with 3 of your 5 a day and 15g of protein per serving so is heartier than you might expect.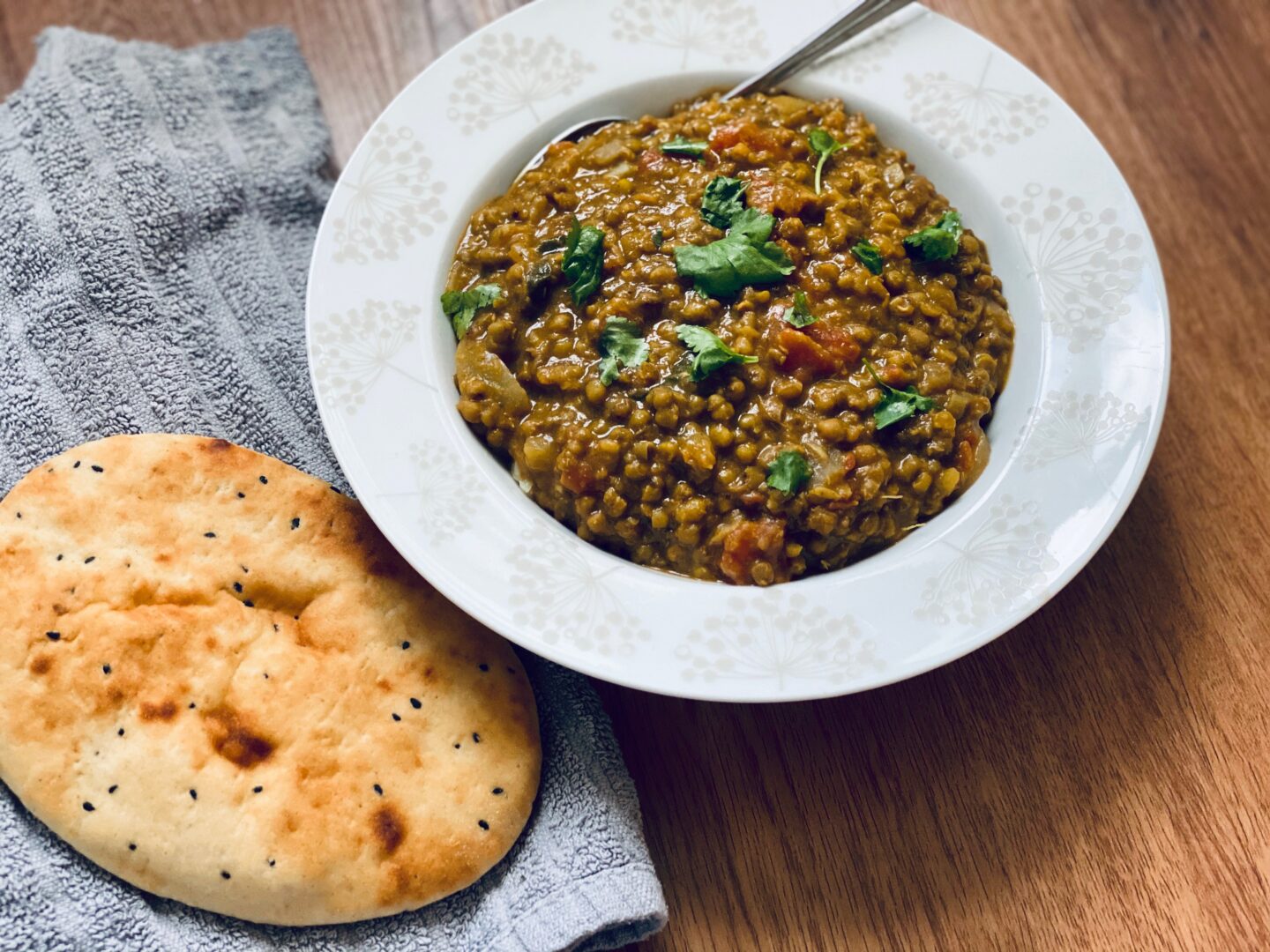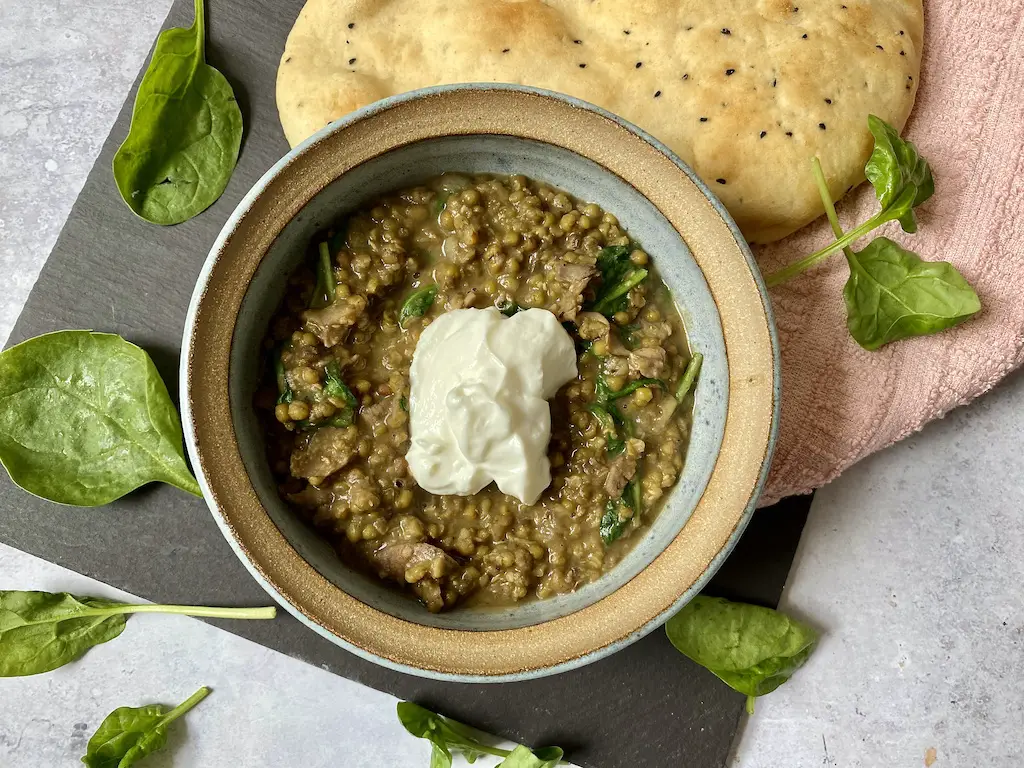 We use this Crock Pot combined 14 in 1 slow cooker and pressure cooker for our recipes and it works a treat! Such a space saver for small kitchens.
One pot mung bean recipes
If you are looking for something a little sweeter then try this mung bean dal with apples and coconut tarka from the New York Times.
This mung bean soup recipe from Running to the Kitchen with lemony vegetables is a hearty and warming vegetarian meal that makes for an easy weeknight dinner.
A true one pot meal, this warming mung bean green soup from Food 52 will keep you nourished and satisfied in the coldest and darkest months of the year. 
Vegan mung bean recipes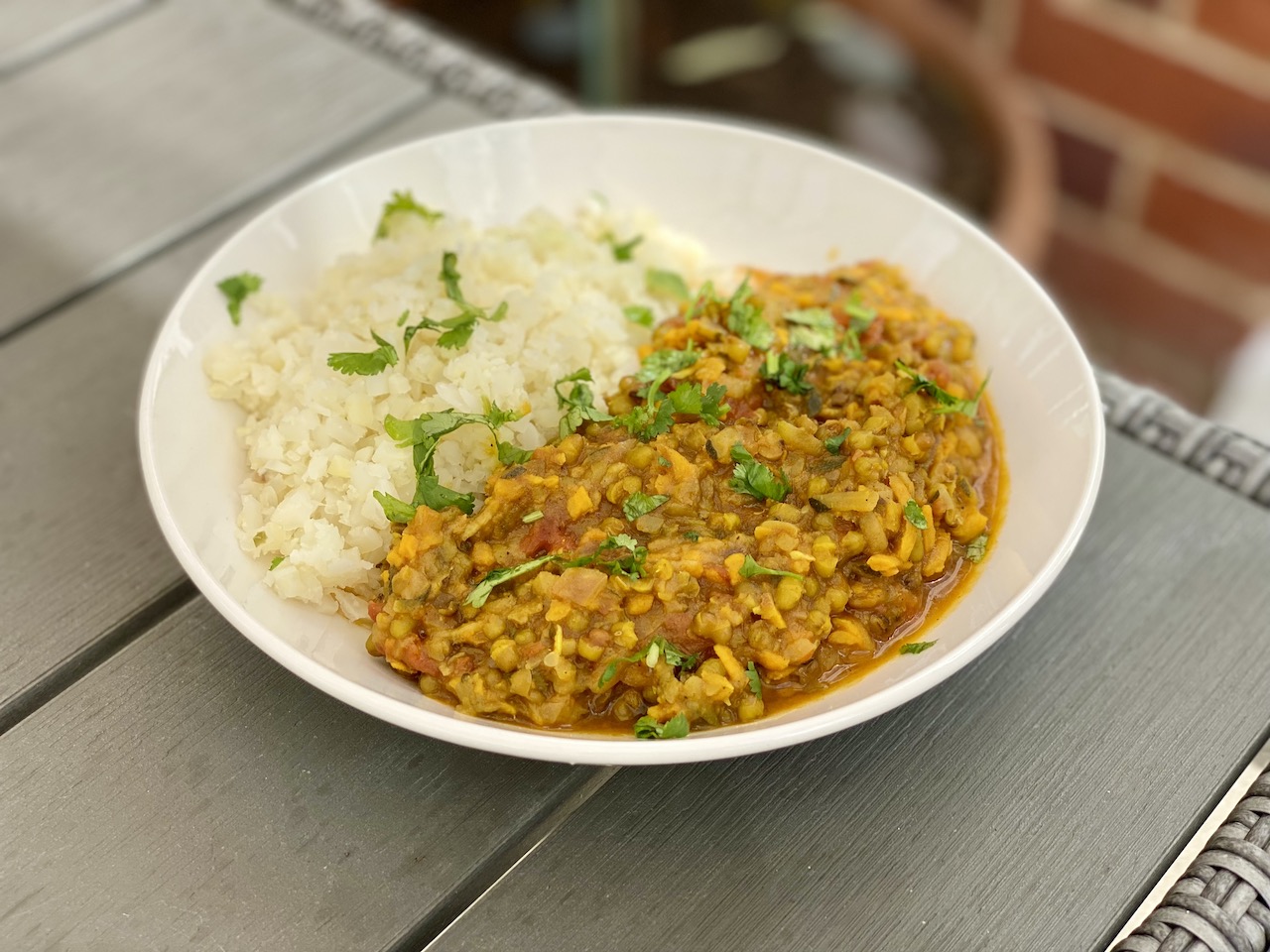 My favourite ever mung bean recipe is my Mung bean dal with sweet potato and lime (above). It's so zesty, juicy and refreshing. It tastes like wellness and with 11 types of plants it's no wonder.
Or why don't you try a different kind of mung bean recipe with these vegan mung bean burgers from Foodaciously.
Pressure cooker mung bean recipes
If you are short on time and wanting to use your pressure cooker for your mung bean recipes then these recipes will help you out.
Whip up this veggie-packed Instant Pot Mung Bean Stew from Deliciously Mediterranean for a meal that cuts back on cooking time, but not flavour.
Air fryer mung bean recipes
For a different type of mung bean recipe, why not try these air fryer green moong bean cutlets from Ekta's Kitchen.
Dried mung bean recipes
Let's Eat Plants over on YouTube has a recipe for making pancakes out of soaked split mung beans. You can buy split mung beans here (affiliate link).
Cold mung bean recipes for spring/summer
Fancying takeaway? This mung bean recipe might might do the trick for a special occasion – mung bean falafal with flatbreads and garlic sauce (you can never have too much garlic I say!).
Packed with fiber, protein, and potassium and lightly dressed with fresh lemon juice and olive oil this lentil, quinoa and mung bean salad is a great summer recipe.
Another salad option for a sunny day is this sprouted moong bean salad recipe which delivers additional health benefits.
Where to buy mung beans for your recipes?
You can buy whole mung beans in most good supermarkets. I like to buy in bulk so I always have them in my 'store cupboard'. I like these organic ones from Amazon (affiliate link).
This is a 1kg bag so will last you ages. Mung beans aren't something that go off easily so it's a good thing to buy in bulk.
If you liked this post you might also like:
If you have enjoyed this post or found it useful, here are some quick and easy ways that you can support Nomipalony or say thanks:
Disclaimer: This post contains affiliate links. If you purchase through an affiliate link you will not be charged any more for your purchase, but I will receive a small fee for referring you. As an Amazon Associate, I earn from qualifying purchases. For my full disclosure policy, please see my about page.