Hindsight
I was listening to the artist Lucy Rose on 6 Music recently and I was surprised by how much self-doubt she had when she's clearly an amazingly talented woman. She was talking to Lauren Laverne about how her beautiful song, Second Chance, was inspired by looking at photographs with her partner's gran. The gran, looking at old photos of herself said 'didn't I look lovely but I could never see it'. I think we all look at photos of ourselves in years gone by and think how much better we looked but remember how racked with self-doubt we were at that time. Who of us hasn't said, I wish I had my old body now?
Just the other day I thought to myself, I wish had shown my stomach off more when it was flat and had no stretch marks pre kids. In hindsight, it was a great tummy with two prominent abs and flat. I didn't appreciate it though or 'make the most of it'. I don't even know what that means, like my life would have been better had I ran around in crop tops?! Now I feel it's a bit 'ruined' and like the time to show it off has passed. But of course in ten years time, I will be looking back thinking, why didn't I show it off when I was 33. It was so much better then. Ultimately, does any of it REALLY matter?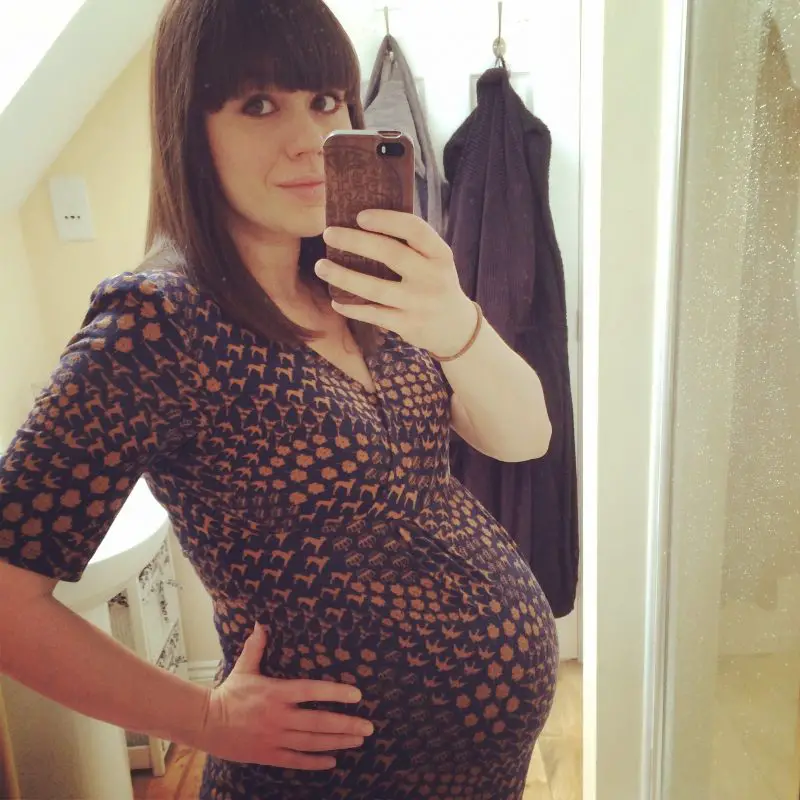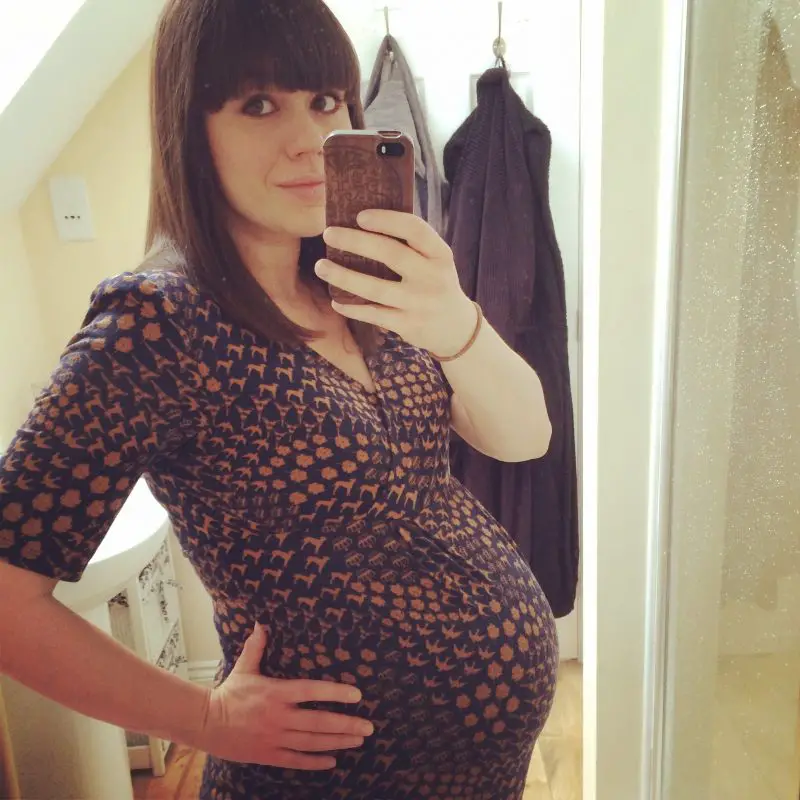 Obsession and objectivity
Sometimes I catch myself looking through older photos and thinking I looked nice there, and checking on my phone notes (where I record my weights) to see how much I weighed at that time. I guess, in my addled mind, if I weigh more now, then its confirmation I should lose weight but if I'm the same or less than that means I'm ok for five minutes. Isn't that awful? I didn't even realise what a bonkers thing that was to do until I just wrote it down. I've never had a full on eating disorder but I can get obsessive about what I eat or the exercise I do. My diaries from when I was young note the food I ate every day and my weights. They tell a story about how obsessed I was with trying to lose weight and how I equated weight loss to beauty and self-worth.
It all got me thinking, how do we accept ourselves in the now? How do we go one step further than that and truly love ourselves in the now? With the objectivity that others see us? It's easy to be body confident after a big weight loss or when we are happy with our weight but what about when we aren't? What if we've gained weight, how do we love our body then? So many women are distraught when they can't fit in their clothes anymore and delay buying new ones but if the reason we can't fit in our clothes is weight loss we rush out and buy a whole new wardrobe. Our bodies are just as deserving of love no matter how much fat they do or don't have. In theory, that's obvious but in practice it's really hard.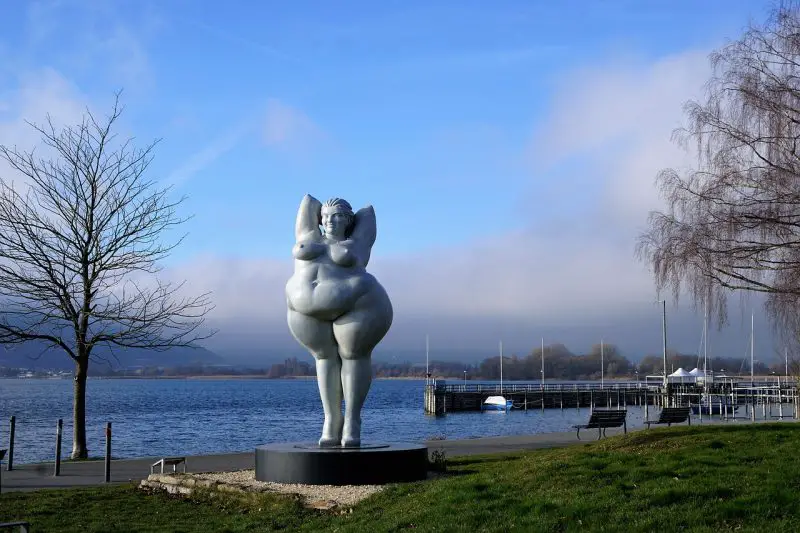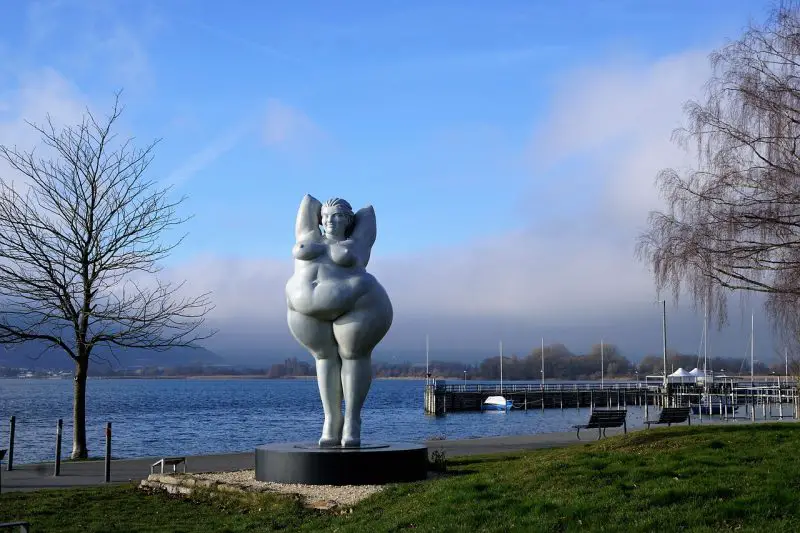 Post-partum
I'm the first to agree that post-partum bodies should be celebrated. Stretch marks are tiger stripes, fastidiously earned through battle. We should be proud of them and what our bodies have achieved.  To grow and birth another human is an incredible feat. Yet, I struggle to love the changes in my body that have come from having two children. I still equate skinnier to looking better. I'm really trying to work on that.
I've been consciously and subconsciously absorbing messages from the media for my whole life that tell me, skinnier is more attractive and self-worth comes from how good you look.
Rationally, I know this is bullshit. I can see how this is a patriarchal construct to make me buy more crap I don't need and to undermine my power. If women suddenly all loved their bodies and themselves just as they are – thousands of businesses would go bankrupt. I know this to be true.
First child
I started on my path to self-love probably around the time I had my first child. I was comfortable with my body after having Arlo but it was easy to love that post-partum body as it weighed less than it did before I got pregnant with him. Due to him not sleeping and breastfeeding constantly, plus me having to cut dairy due to his dairy allergy I ended up about 20lbs under the weight I was when I got pregnant with him. Yes it was a more wobbly and stretched body but for the most part I was cool with it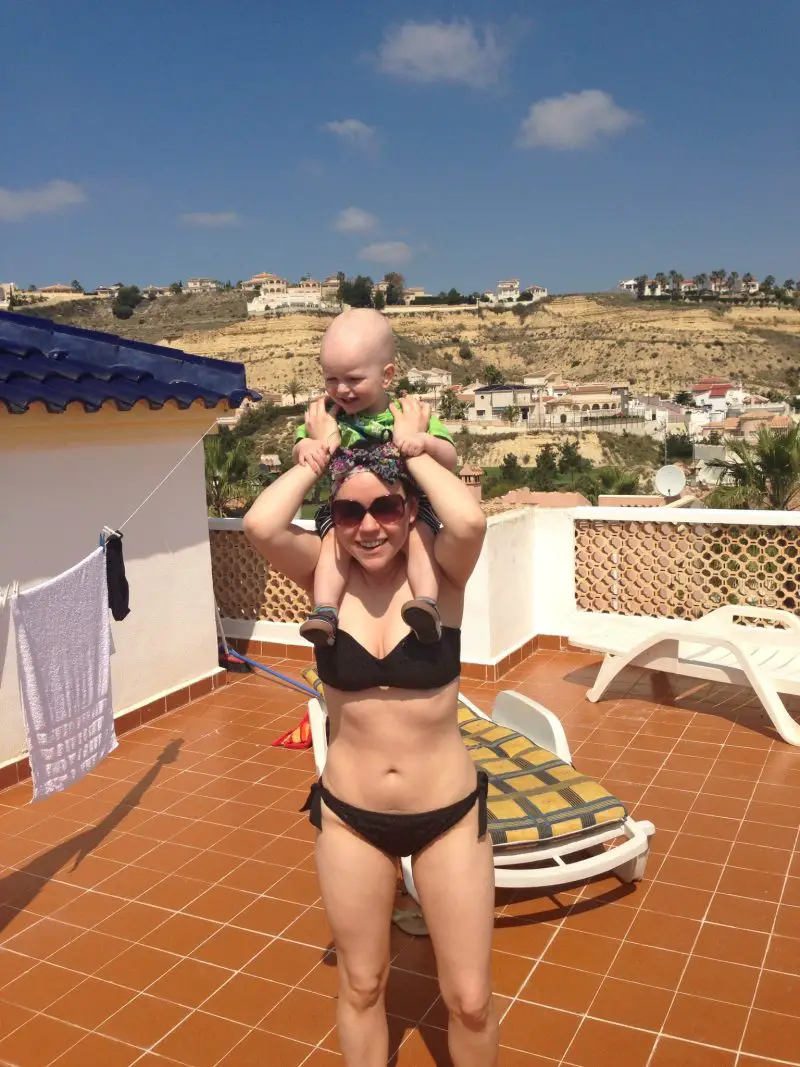 Second child
I'm now 2.5 years on from having my second child. I'm now about 4lbs under the weight I was when I got pregnant with my first child. However, my 'happy weight' is about 7-9lbs under what I am right now. I've felt a bit uncomfortable with my body the past year. I want to fix the problems in my head.
It's not about weight or looks
The weight isn't the issue. The issue is my mentality. I need to accept myself at any weight and stop judging myself by ridiculous beauty standards. I always say that I would much rather be overweight and love my body than skinny thinking I'm fat and that fat is bad. If our mentality isn't right, it doesn't matter how great your body looks by society's standards. You'll never be happy.
I have a BMI of 23 which is in the healthy range (albeit creeping towards that 25 limit). I'm not fat – my body has fat. It does not (or should not) define me. Nor should my c-section scar/bulge, stretch-marks or (copious) cellulite. Who even really gets to see these things other than me? And even if they did, it has zero impact on my life. If someone thinks I look shit in a bikini, nothing changes. My life goes on as normal and they just carry on being a wanker. So why do we let it stress us out? The only thing that can make these things impact our lives is if we let them through non-acceptance and obsession.
Body positivity inspiration
I love the body positivity movement online and follow lots of 'body-posi' accounts on Instagram. Seeing women in all different shapes and sizes (and not just the size zero model type that we have been drip fed in the media my whole life) makes me more accepting of my own body. It's easier for us to see the worth in other women's bodies than our own. When we see bodies like our own in the media, it helps us to see the worth in our bodies too. As always, representation matters.
The forerunners in body positivity are slowly teaching me to accept my body and be more confident. You'll likely having seen lots of 'Insta-mums' lately baring their un-retouched bodies on social media recently following Style me Sunday's campaign with her #warriorwomanproject. I love mothers sharing their real bodies in all their glory. You know, I wonder how many women In their 30s/40s accused of 'letting themselves go' having finally just learned to accept their bodies?
Feminism
Feminism really helps. It is through feminism that I have realised something needs to change in me. I now surround myself by good female role models and being part of the Punky Moms UK Facebook page is amazing for surrounding myself with positive body messages and inclusivity. Rejecting 'beauty' magazines and surrounding myself with diversity and female love is one of the best things I ever did.
But what else can we do? How else can we break down the internalised patriarchal messages about our bodies that we have built up over the years and learn to love ourselves? Many more men are more accepting of their bodies and any weight gain – you just look around at all the confident obese topless men on the first sunny day of the year to see that. Men naturally have 25% less body fat than women, they don't have menstrual cycles that affect their bodies or go through the dramatic changes of pregnancy, child-birth and breastfeeding. Yet, their bodies are largely more accepted if they gain weight – by society and themselves. A beer belly is less criticised than a post baby belly. That just demonstrates the pressure on women.
Next in the series
I've started a Pinterest board about body confidence where I am pinning inspirational quotes and images that help me on my journey so do follow me there if you aren't already.
I'm going to explore these issues further in a series of blog posts. I feel it's something we all struggle with and one post isn't going to do the topic justice. My next posts in this series over the coming weeks are going to focus on body-posi heroes, bloggers on body confidence, why I avoid 'beauty magazines' and body positivity 'merch'. I'm also hoping to interview some rad women about their body positivity journeys too.
If like me, you are on a quest to fully accept and love your body, no matter your shape and size, then please make sure you are following me on my journey of self discovery over the next few months. All my social media icons and mailing list links are right below.
In the meantime, I would love to hear from you in the comments if you too are battling with these issues. Am I a weirdo or do you empathise? Do you have top tips that work for you? Let me know, I'd love to hear your stories too.
If you liked this post you might also like my inspiring feminist blog posts round up! 
If you have enjoyed this post or found it useful, here are some quick and easy ways that you can support Nomipalony or say thanks: