Pressure to mess with nap-time
We often feel under pressure from others (and ourselves) to mess with my two year old's nap-time. She naps bang in the middle of the day, around noon, which is really inconvenient. It makes it hard to do things in the morning as she will fall asleep on the way home and have a crap car nap, waking when we stop the car. Or we don't know when she will wake to make plans for the afternoon. She used to nap in the baby carrier all the time which made it much more flexible but now she is down to one nap a day and takes it in bed, she no longer naps well on the go.
People who have older or grown up kids forget about this fast. I'm often pressured to try and move or forgo my daughter's naps for events. Then I have friends who don't have kids who just don't get it at all (not a criticism, they've just not been there). If you have a napping child like me then you will know that NAP-TIME IS SACRED. WE DO NOT FUCK WITH NAP-TIME.
Case in point
I'll give you a clear example. On Saturday, we went to visit my parents who are a half hour drive away. We left so we could get Lena home to nap but of course we left it too late so she fell asleep in the car. She woke when we stopped, only 20 minutes into the nap. Lena needs an hour or she's cranky and sleeps like crap on the night.
Saturday afternoon was AWFUL. She cried, whined, had tantrums. None of us had a nice afternoon. She couldn't cope with anything, she screamed when ever her brother went near her. She was in bits and so were we. I was too busy trying to fire fight with her, my poor five year old barely got a look in. Papa Ginge and I were at each other's throats, turning on each other in the stress of it. This alone reminded me why I had vowed to stop taking these risks with nap time again but then it got worse.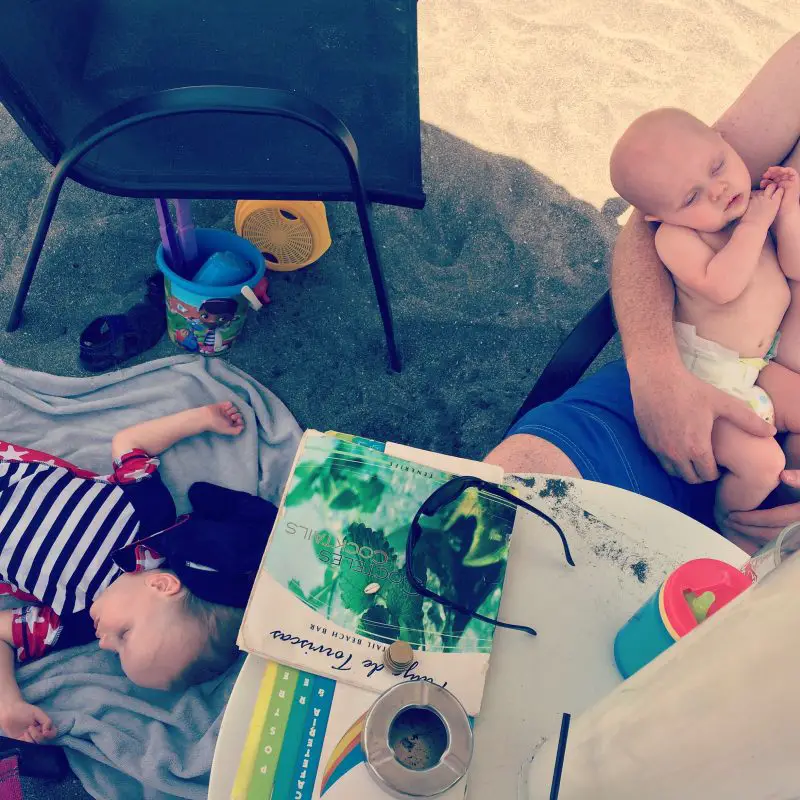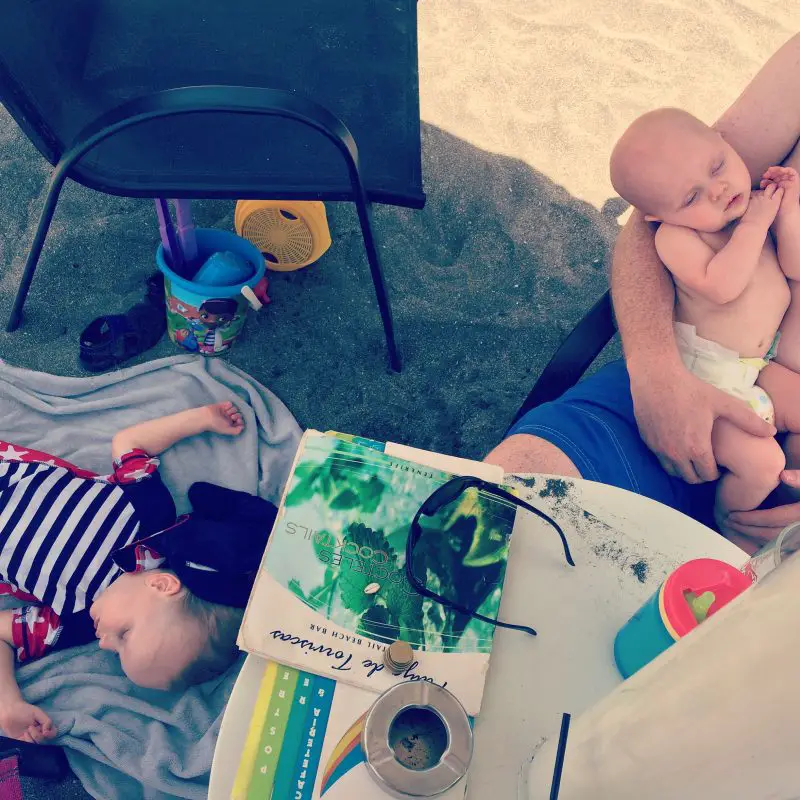 Crap nap = crap night
I've mentioned many times how my kids don't sleep well. They are as bad as you can get for sleep really. When they get over-tired, they are their worst at night. So following the hideous day we had, I knew I was in for a rough night and I was right. She woke and nursed constantly. By time morning came I was exhausted. But it didn't end there. The next day she was still cranky, because she had slept so poorly and then that night she woke 22 times!! Both of our moods sucked the following day as a result. The poor sleep continued into night three and now, as is often the case when I get this run down when breastfeeding, I've got a nasty case of blocked ducts. Today Papa Ginge had to use a day of annual leave to help me with the kids and school runs as I could barely move my arms due to a golf ball sized lump in my breast, a temperature and aches/pains. All of this because we messed up one nap time at the weekend!
The impact of skipping or moving one single nap impacts our entire family of four for DAYS. It is just not worth it. I'm kind of writing this as a reminder to myself not to be tempted to make plans that will affect her nap and also so I (or you) can send this article to anyone who is pressuring me (you) to do so to help them understand why I am (you are) being a stick in the mud.
We all need the downtime
Aside from the impact that messing up nap-time has, it also means we don't get our downtime. Life with a 2 and 5-year-old is full on. There is never any time where you just get to sit and relax in the peace and quiet. Nap-time is the part of the day where I get a break. I can watch a show, do some blog work, eat in peace, take a nap myself. If my son is not at school this is his time of day where he is allowed to play on his Ipad or get some rare one on one reading or play time with me without his sister demanding my attention. It's so important and it's not forever, we have a time limit on this. If her brother is anything to go by, she will stop napping around 3 years old (right when his baby sister was born – convenient eh). Its so important to enjoy nap-time while it lasts because once its gone, you'll miss that piece of quiet time.
Nap-time vow
So I reckon I have under a year left of Lena napping – if I'm lucky and from now on I'm vowing to prioritise nap-time above all else. I don't care if that means we can't do as many things, we have years for all that stuff. Life is too short to mess with nap-time.
Do you feel under pressure from friends and family to alter nap-times? Does it impact on your family the way it does mine when you make changes? I'd love to hear your experiences in the comments.