Today it is the ten year anniversary of my graduation ceremony. I graduated with first class honours in History in 2006. I was the first person in my immediate family to go to university and it was a very proud day for me, and for my parents.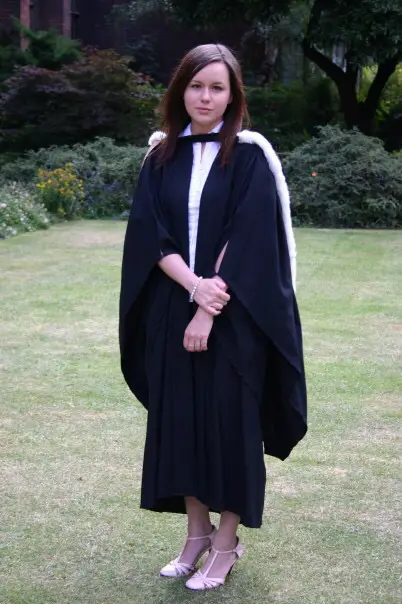 I loved my time at university and it was a really happy day graduating. I was sorry my time there had come to an end as I joked around with my friends getting photographs taken. I knew I would really miss it. We had all come so far and had grand ambitions for the future. Now a decade has passed I thought it was apt to take a little time to reflect on what's happened and whether reality met our expectations.
Firstly, I don't think I expected how fast it would fly by. I feel like I blinked and ten years went by. There seems to be this tacit hitlist of goals for new graduates – good job, own your own home, good relationship, marry then kids. I think I can rightly say that a large proportion of my graduate friends have been disappointed with their jobs. To be fair, we didn't expect a global economic crisis to happen in the years following graduation. I don't think any of us realised how good we had it at university. I think lots of us thought 'get a good degree and the rest will be easy'. Hmmm, not quite. I think we were all a lot like the characters in Girls, experiencing a Shoshanna like disappointment that we weren't all dominating the real world in badass jobs and bitchin heels.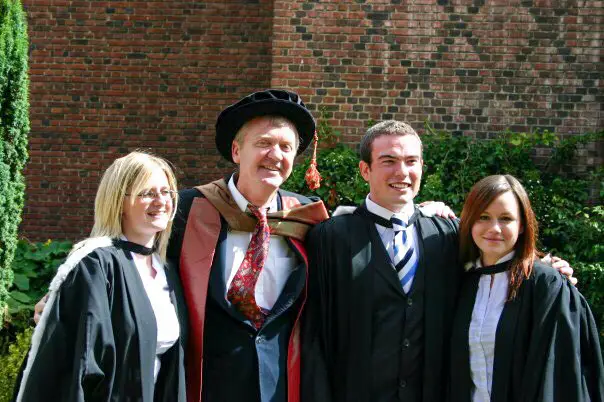 In those early years post graduation I really mourned the loss of my university days. I think what I missed most was the freedom. As a student you can wear what you want every day and do what you want every day. You choose when to study and can do that from home at night if that suits you. A freedom you are not afforded in a regular job (although, let's be honest, in many you reasonably could be). It's a real luxury in life to get time to study, read and think. To critically analyse and reflect. In real life you are rarely afforded such luxury – it's usually too many deadlines and no time as your colleagues are laid off due to austerity cuts.
Friendships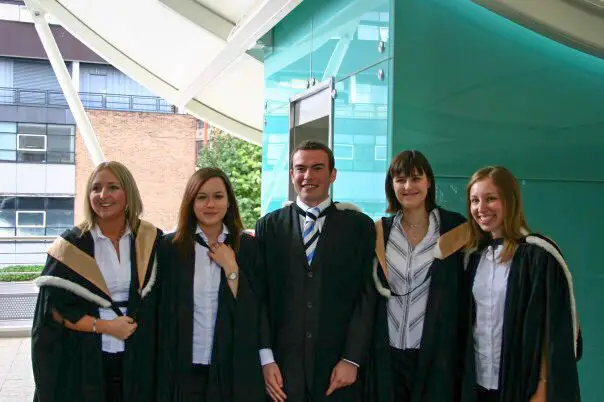 I'm happy to say that I'm still friends with most of my university friends. Some have sadly been revealed as fair-weather friends. Others I've become closer to over the years. For the friends who moved away we try to have regular reunions but these have decreased as the years have gone on. Lots of the reunions we have had have been at weddings but now most of us are married so the opportunities to get together at hen dos and weddings won't be as great. I hope we are still friends after the next ten years but now we've started having babies, that is having the biggest impact to date. They seriously impact on your free time and ability to jaunt off on some weekend catch up. Also, friends who haven't had kids yet don't fully understand and appreciate how your life changes after, no matter how hard they try. It saddens me that a some of my friends haven't even met my kids yet and Arlo is almost 5. At the same time though I'm mindful that everyone is super busy and also, sometimes you just don't get it till you've had kids yourself.
Career
I'm pretty happy with where I am career wise although I haven't made as much progress the last 5 years as I did the first 5 post graduation. I feel like the last 5 years my career either just hasn't progressed or has back slid. Unsurprisingly this coincides with me having had my first child. Also unsurprisingly, I didn't spend much time at university thinking about when I would have children or how it might impact upon my career goals. Therefore it has surprised me just how much having kids tanks your progression and opportunities. I've had to watch many opportunities go by because they were full time and it's important to me to work part time while my children are small. Or opportunities arise but I was pregnant and couldn't take them up just to leave for maternity leave right away. I can't always work back as late in a crisis because I have to get the kids from childcare and put them to bed. I've missed training courses and trips because I can't stay away overnight as I'm breastfeeding my baby. Each lunch break I use up all my 30 spare minutes expressing breastmilk. I never considered these things as a student (which is somewhat ignorant of me as I'm sure some of my fellow students were experiencing issues like these on our course). Now I'm blogging I'm really hoping that this can be at the very least a part time income so that when the children are both in school I can continue to work from home around their hours.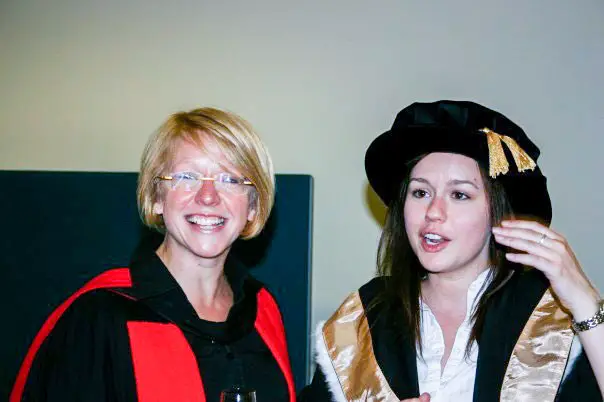 Family
I assumed I would be married by now about to have kids because 'that's what people do'. I hadn't actually critically considered it, just made assumptions based on societal norms. Luckily for me, my love life so far has worked out really well. I met Papa Ginge two years after I graduated in Autumn 2008, within a year we had bought our house together and in December 2011 Arlo was born. We are still not married. Neither of us are much bothered about it. We are both feminists and atheists and feel more theological pulls to not do it rather than to do it. We also quite frankly don't feel like we can justify the cost. Sometimes I think about it wistfully and think some day we will do – you only have to look at my wedding Pinterest board to see that! For now though we are totally happy living in sin with our gorgeous babies.
Student debt
Erm, don't ask! I had no idea that a decade on I would have pretty much the same debt as when I left. Gah. I've paid off so little and the interest is more than I expected.
Happiness
I'm happy. That's pretty much all you can hope for right? I don't have my dream career yet, I don't have lots of money and I don't live in my dream home. I'm not as care free and I don't have anywhere near the level of freedom I had in my student days but I'm happy in different ways. I have an awesome equal partner in my life and two healthy happy kids. I don't have a lot of stress currently. I'm not sure I could wish for much more than that and in that respect I would say I've achieved everything I could hope for a decade on from graduation. 
I guess it comes down to how you define success? It took me living in London and working in the City in a job I detested for a year to truly understand what success is for me personally. For me, success is largely happiness. It's having a life where you don't experience too much stress relating to work or paying your bills. Where you work to live, not live to work. Where you belly laugh every day. Where you can afford the occasional treat or holiday. So I guess my understanding of what I want in life has evolved from graduation, as is the way when you age. 
I still don't know what I want to be when I grow up, but as my hero Baz Luhrman famously said '…don't feel guilty if you don't know what you want to do with your life. The most interesting people I know didn't know at 22 what they wanted to do with their lives. Some of the most interesting 40-year-olds I know still don't…' So I've got plenty time left yet!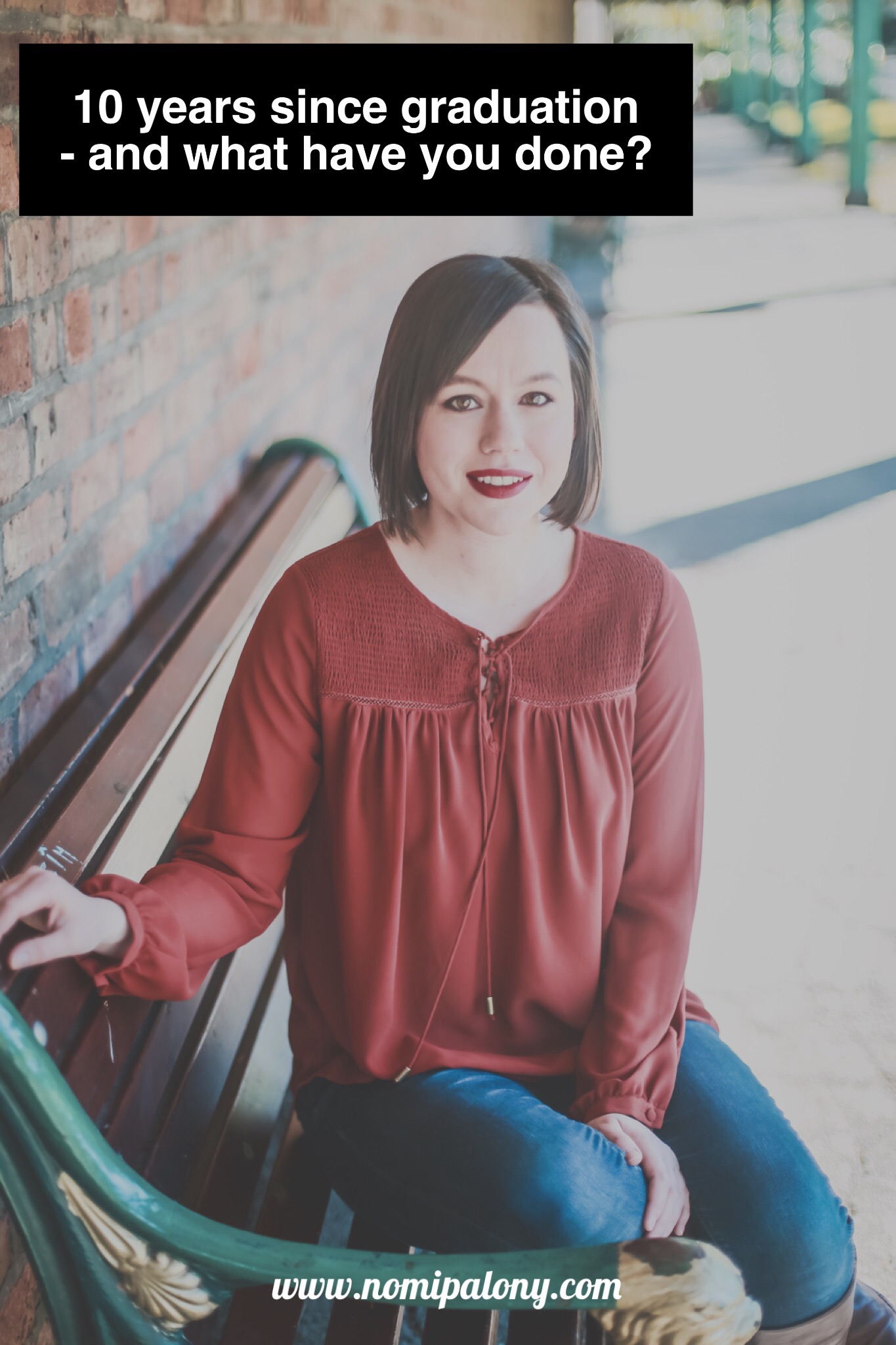 How have things worked out for you post graduation? Did reality meet with expectations? Let me know in the comments!