I first came across Happy Yoga Newcastle when I was looking for prenatal pregnancy classes during my pregnancy with Lena. They looked great but between working, Arlo, practicing hypnobirthing and seeing a chiropractor (and doing the exercises she gave me) I never found the time to fit it in.
I've been even worse at finding time after giving birth again and having 2 kids but I've never needed yoga more. Breastfeeding, babywearing and bedsharing/breastsleeping is demanding on your body, especially your back. Also, as anyone with 2 young kids or more knows, you rarely get time to yourself, let alone time for quiet inner reflection. Yoga is perfect for mams because you get time to yourself where you stretch out your body and build strength but you don't come out the other end knackered like going for a run or to the gym. You feel relaxed at the end of it. It's part meditation, part exercise – perfect!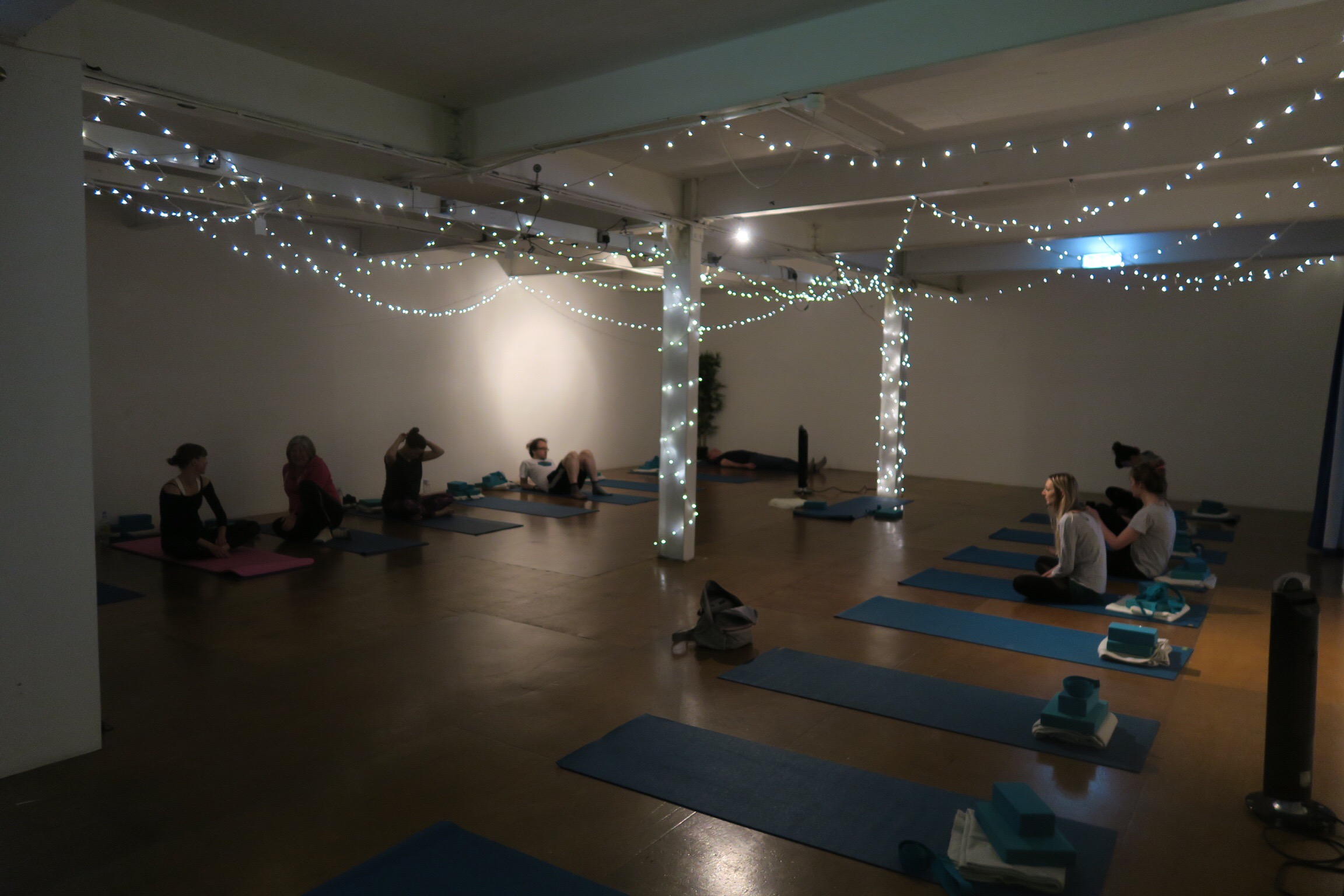 I was really happy when Jo from Happy Yoga asked if I would do a review of her class for the blog, as this would force me to finally get down there! Jo's studio is based in Newcastle. A 5 minute walk from manors or monument metro and is actually above World Headquarters! It was strange going past the club reception where I have gone for many nights out over the years and heading in the lift above the club instead of the bar. There is plenty of parking right opposite the class, I had no idea there was so much parking down there actually.
I spent a bit of time chatting to Jo before and after the class and immediately warmed to her. I really liked her. She's got that chilled out, calm and empathetic thing that yogis often have going on but seems a bit cooler, of my generation. She would lightly swear occasionally and I do love swearing. I could have happily chatted to her all day.
Jo's approach to the class was very similar. She put on relaxation music, and took her spot on a mat in the centre of the room. The other attendees were lined up on either side of her. There were fairy lights strung up across the ceiling which I really liked, it gave the room a relaxed and cosy yet festive vibe. The yoga mats were set out with a block, brick, straps and a cosy fleece blanket. Everything you could need for your session.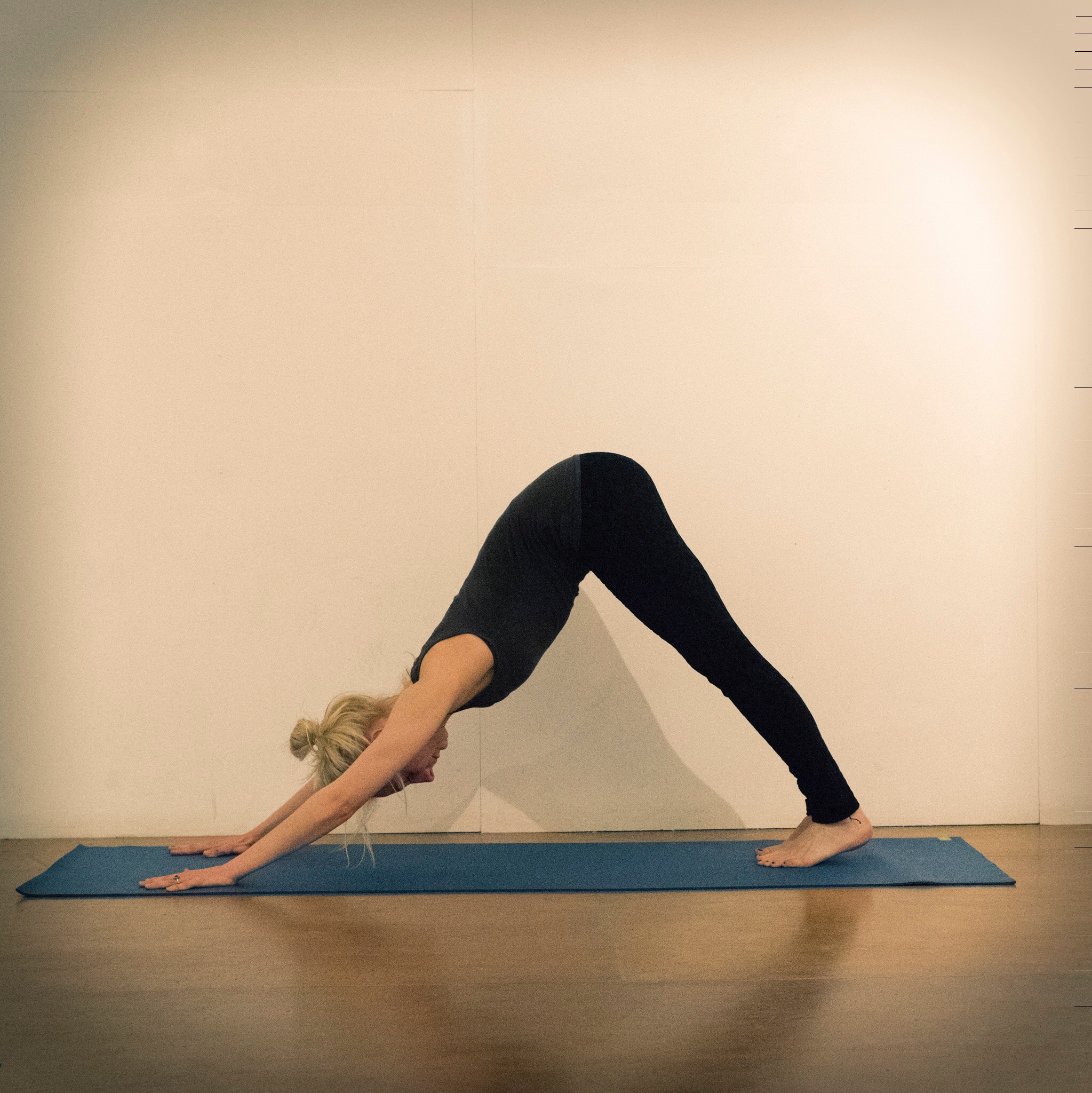 Jo asked how everyone was and if anyone had any issues this week, then tailored the class accordingly which I felt was a nice touch. Jo was self efficacious and her leadership of the class was enthused with humour – she made me laugh a few times. Her approach to the class is that you should never push yourself too far or feel uncomfortable. For Jo it's about form, she kept reminding us only to push ourselves as far as we could keep our form. If you are a man reading this then you may be pleased to hear that whilst the class was predominately female, there were a few men too.
Like other classes I've been to in the past, Jo often offered 3 'levels' to the positions we were practicing so we could start at one then move through to more advanced positions if we felt able. We did both positions I knew, like downward facing dog and tree pose, plus plenty of ones I didn't.
As always, my favourite part of the class was the savasana at the end where you lie in corpse pose, close your eyes, relax your body and clear your mind. Just what every busy mammy needs! This is where the cosy blanket came in, I actually got to lay down resting more than I do on a night with Lena! I'm surprised I didn't slip into a coma.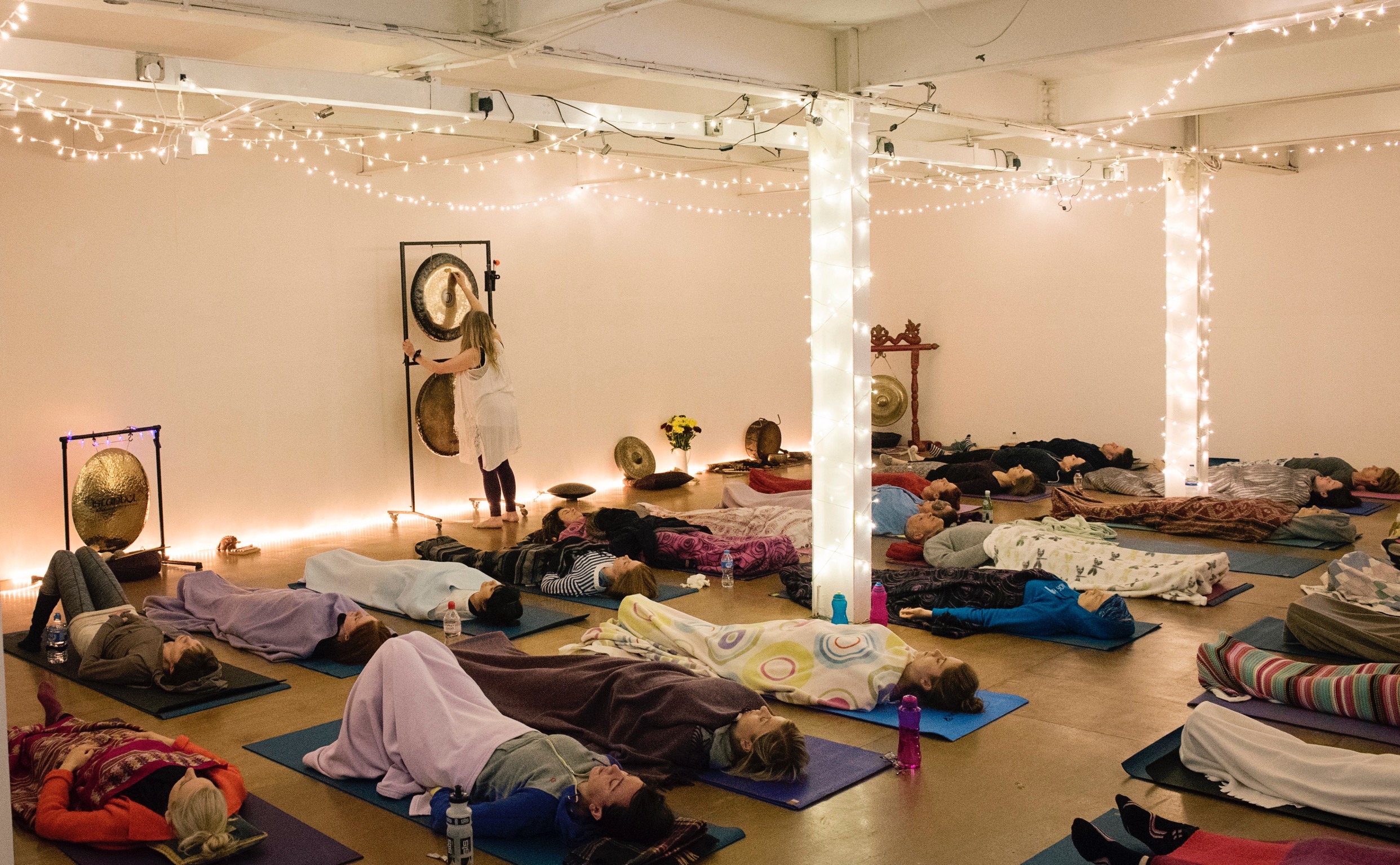 The class went over really fast and I was disappointed when it ended. I'd love to be able to head down to the class every week but with the kids I'm not sure that's realistic. I definitely hope to get down there again though.
Jo has a range of classes through the week and at weekends, including pregnancy, postnatal and Mam and baby yoga. She also does one-on-one classes and I definitely want to try one of those in the future. Jo has just the right personality to make one-on-one sessions great I imagine. I bet the pregnancy classes are just lovely too, I wish I had made it along during my pregnancies.
I went to the 11-12 class on Saturday morning which was ideal for following up with a lunch with the girls in the Toon. Perfect morning out. Happy Yoga Newcastle gets a big thumbs up from nomipalony, I can't wait to go back!
Namaste