The Seasider is a new open-top bus service from Stagecoach. Stagecoach asked us to go along and try the service out so that I could tell you all about it. The service will be operating on weekends and bank holidays from April to September 2019. It will also run on Mondays to Fridays during the school holidays. The service runs roughly every 30 minutes but do check the timetable for specific times and bus stop locations.
North Shields to Whitley Bay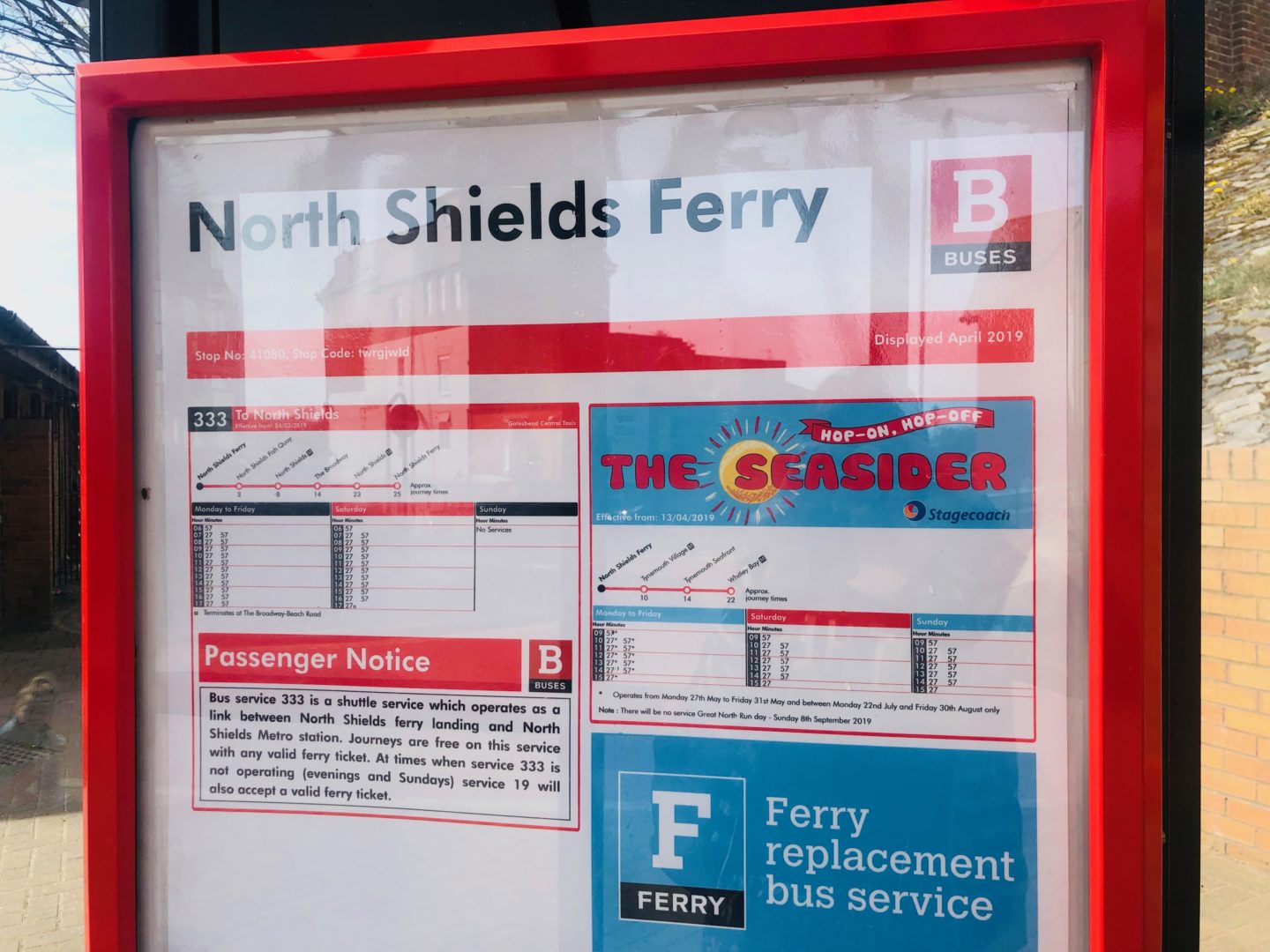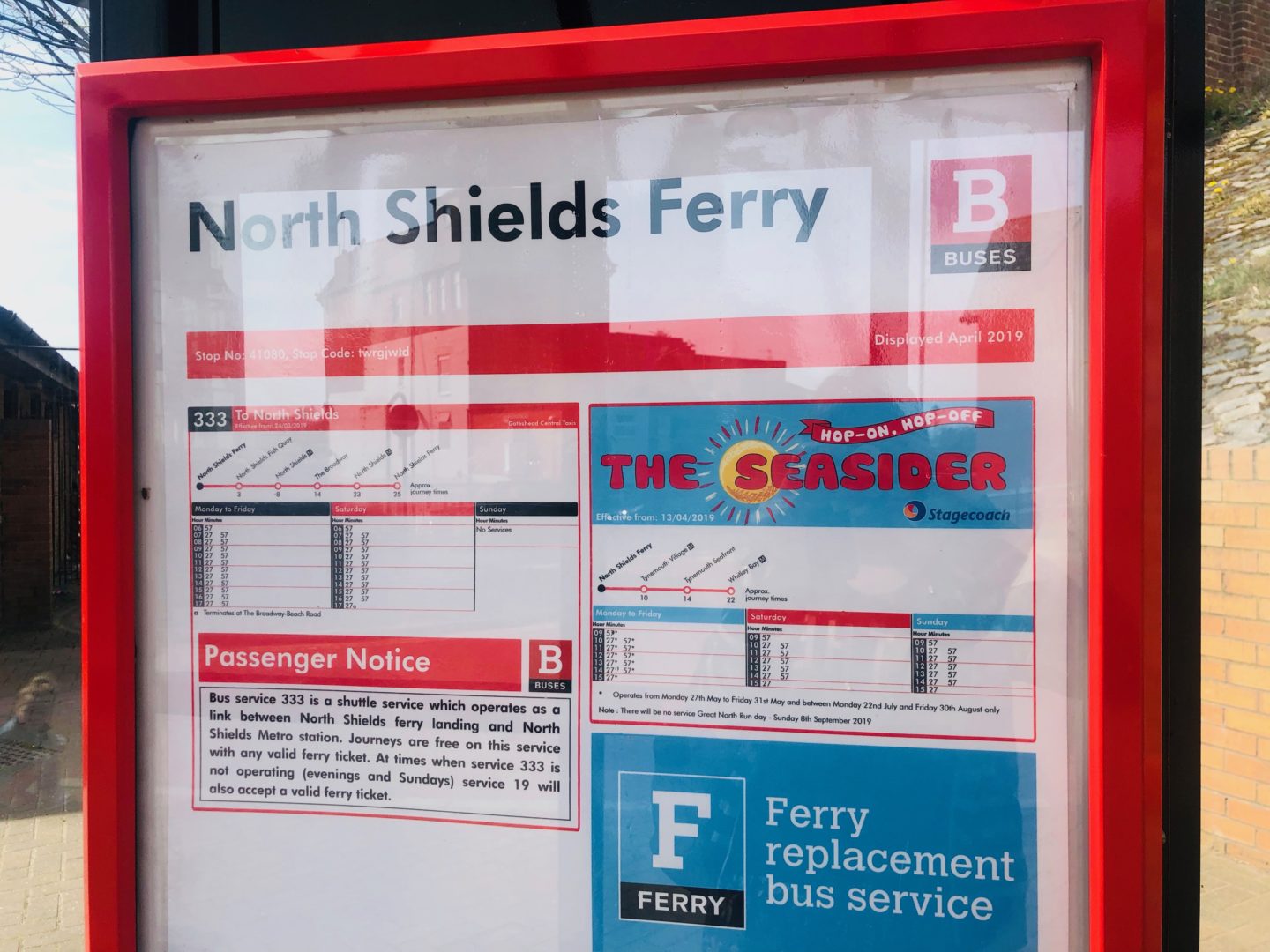 We live in South Tyneside so we got the Seasider from its first stop at the North Shields Ferry Landing stop. This is perfect if you want to get the Sheilds Ferry over as the bus stop is opposite where you get off. There is also a car park less than a 2-minute walk from the bus stop so its perfect for using it as a park and ride service too.
We wanted to see as much of the service as we could for the purposes of the review so decided to go to near the end of the services and get off at Whitley Bay Spanish City Bandstand. We tried the service on Good Friday as there was a big travelling fair opposite Spanish City so we figured we would have plenty to do for the day. For both of our stops the bus stop was the same one going there and back, we didn't need to switch to the other side of the road but do check for your stops. We found the bus stops easily.
The Seasider bus tickets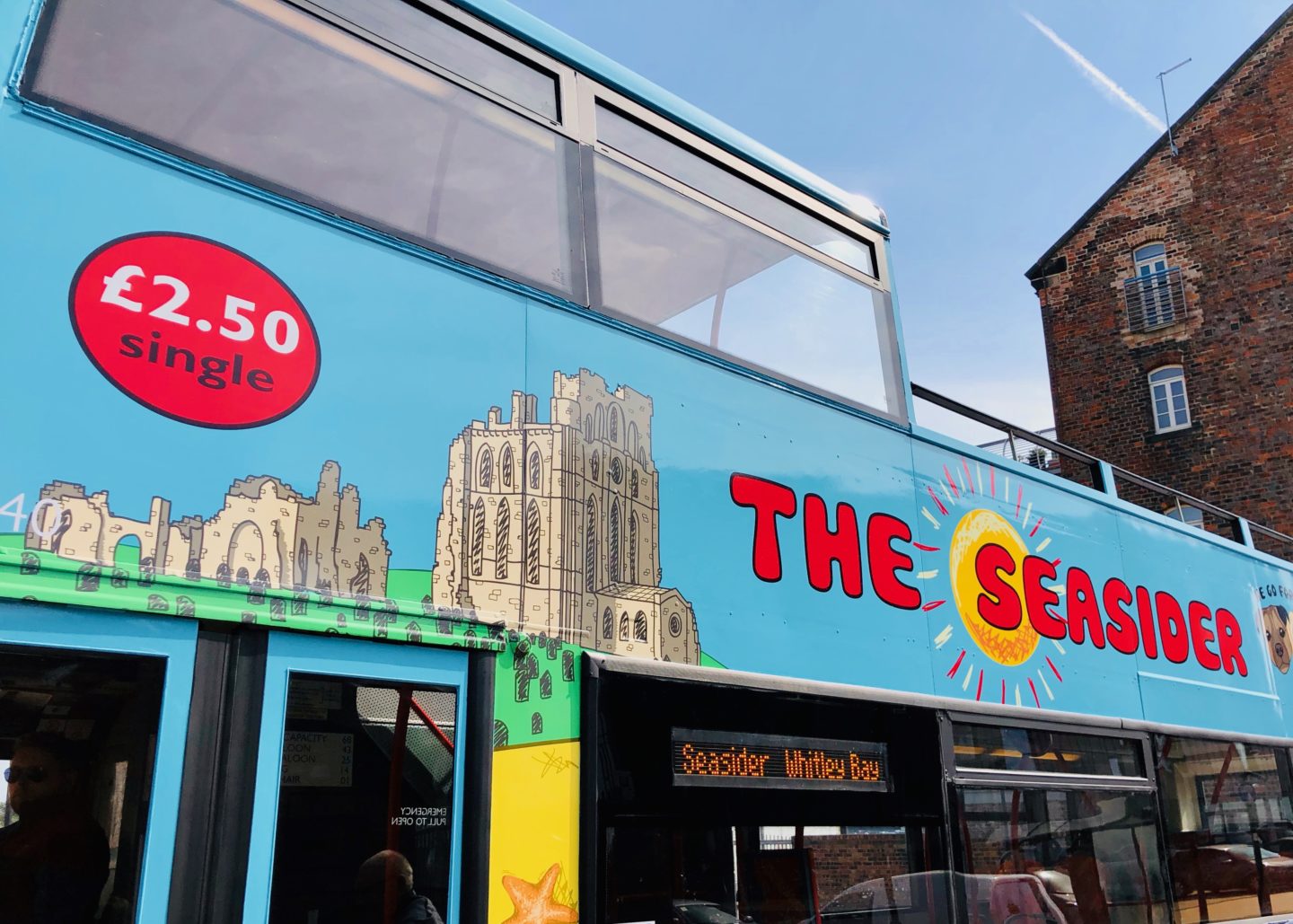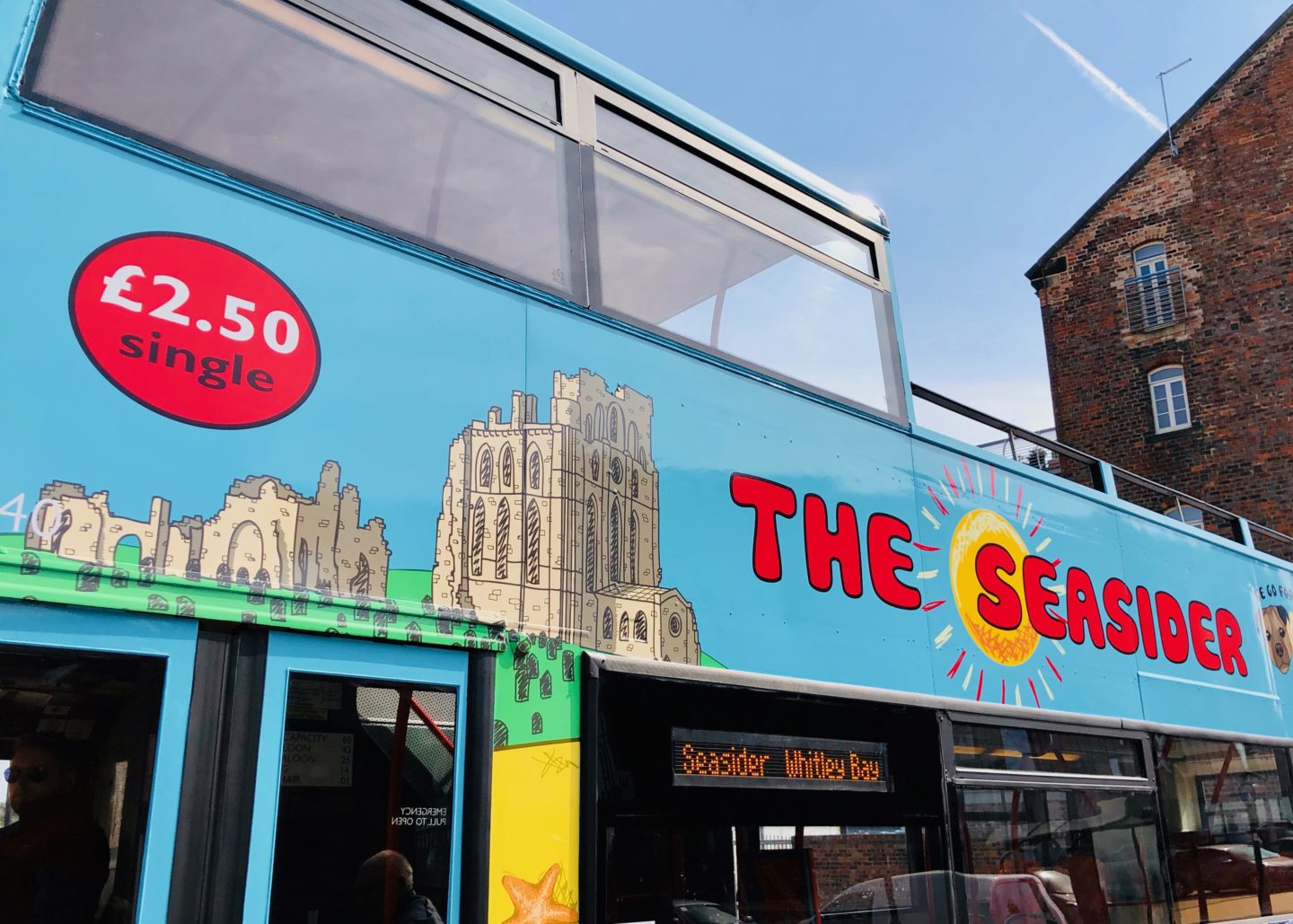 You can hop on and off the buses all day for £4 making it a great way to get around the coast. A family ticket for two adults and up to three children is exceptional value at £8 for a day ticket. The service goes between North Shields, Tynemouth, Cullercoats and Whitley Bay. Dogs can travel on the service free of charge. With an under 16 pop card it's 60p for a single and £1.10 for all day travel. With a Tyne and Wear Concessionary Travel Pass, you can travel free all day. Other Stagecoach and Network One tickets are also valid so please check.
What we did in Whitley Bay
As soon as the kids saw that there was a fair on, they didn't want to do much else at all. I said they could have £5 each (I only had £10 and the queues for the cash point were extremely long). Lena went on the merry-go-round. Then both the kids went on the Ferris Wheel together – without us! Finally both the kids played a game to win prizes and Arlo won an emoji pillow. He beat me and I was genuinely trying my hardest. Beaten by a 7-year-old. The shame.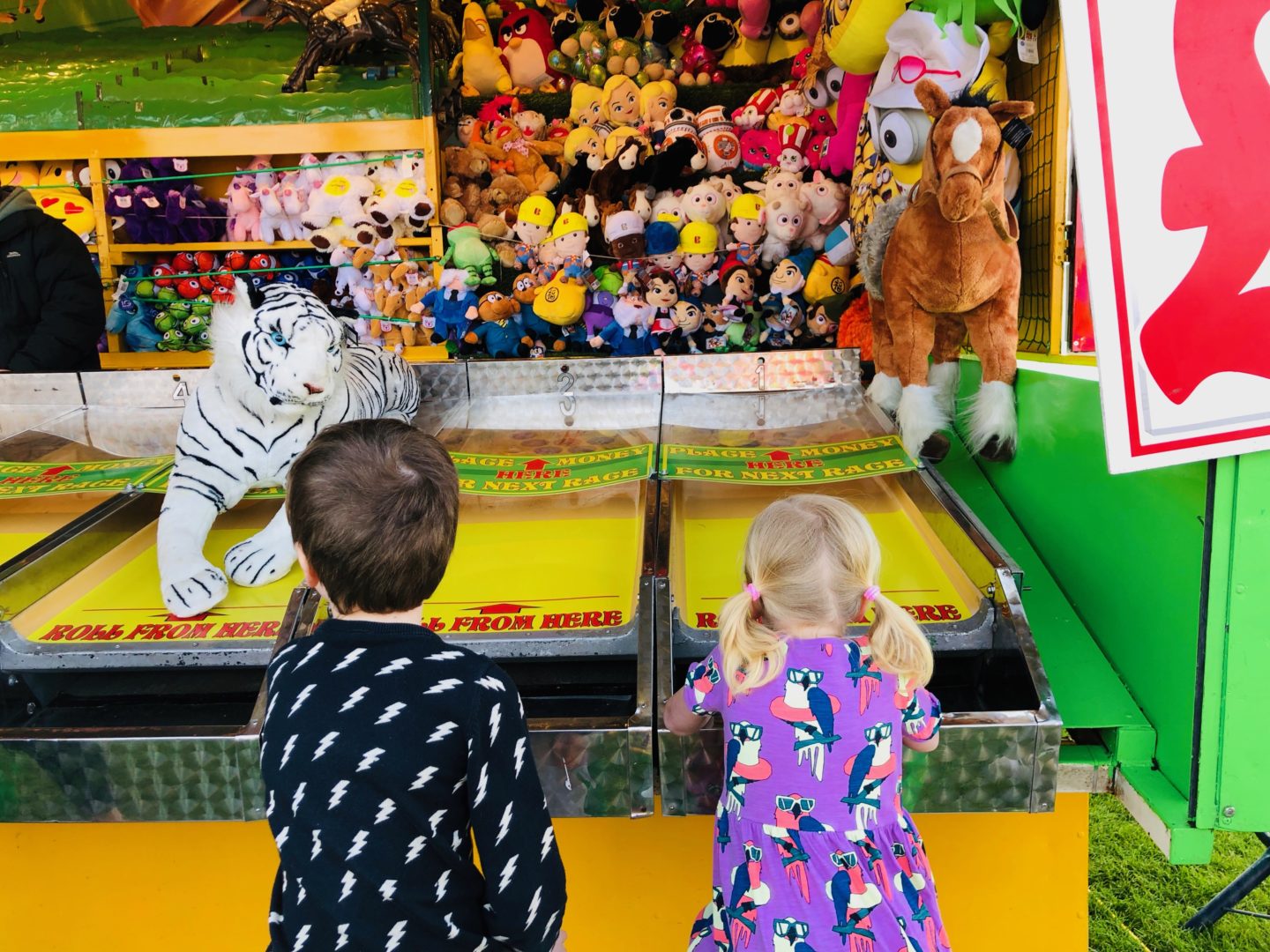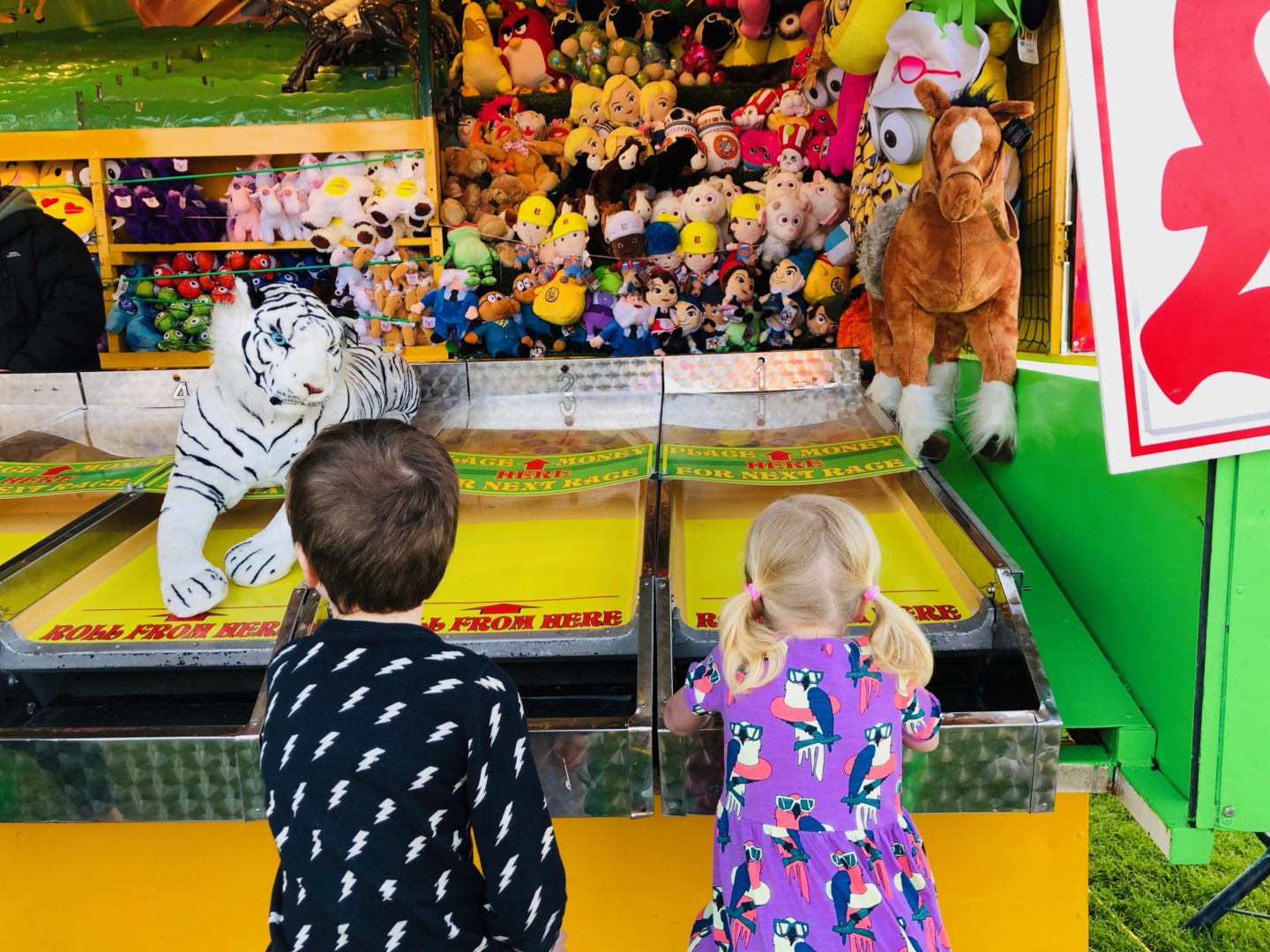 We had a quick pop to the beach as we were going to get ice creams from Di Meo's but unfortunately, the queue was too long and we were pushed for time.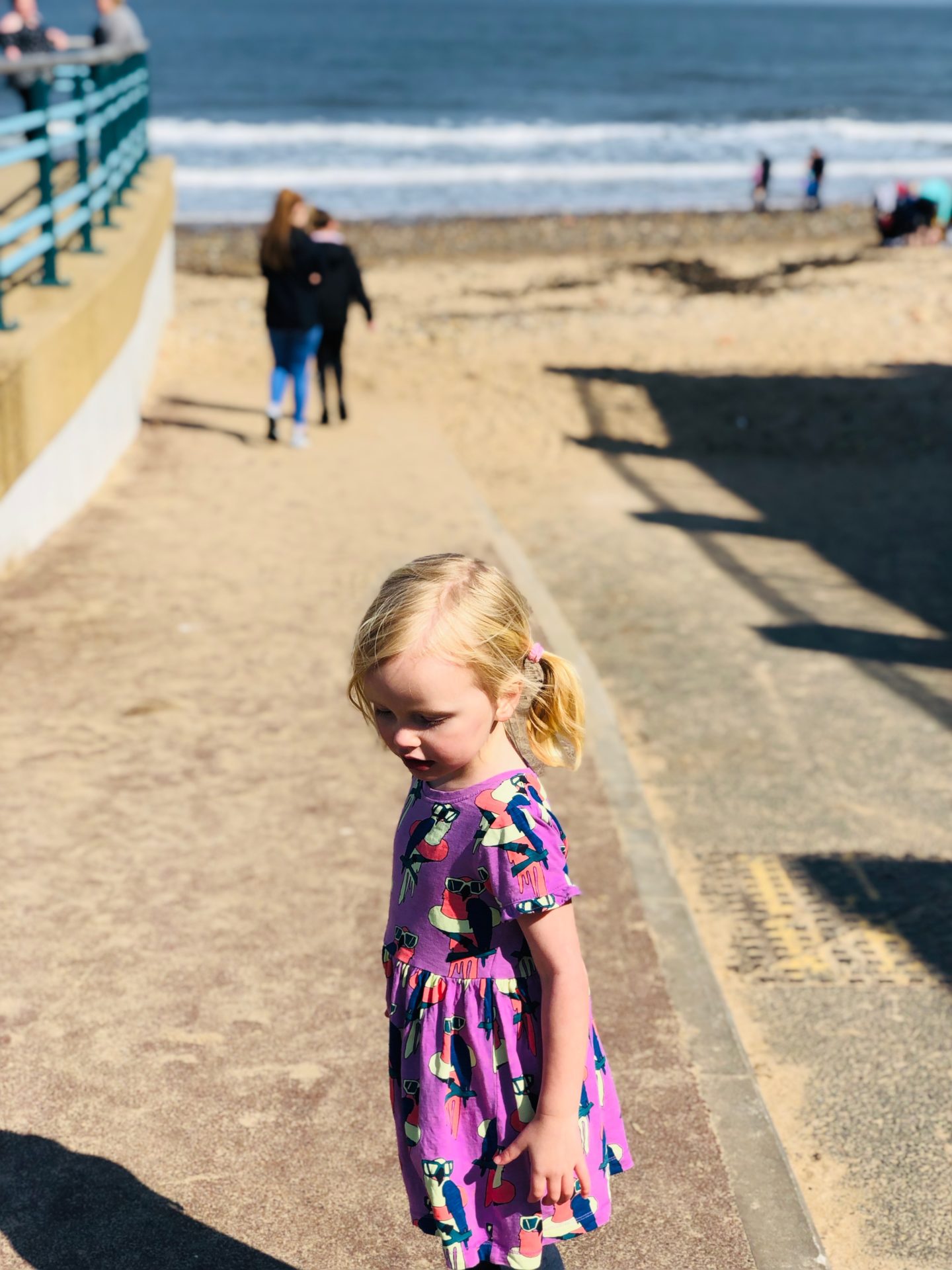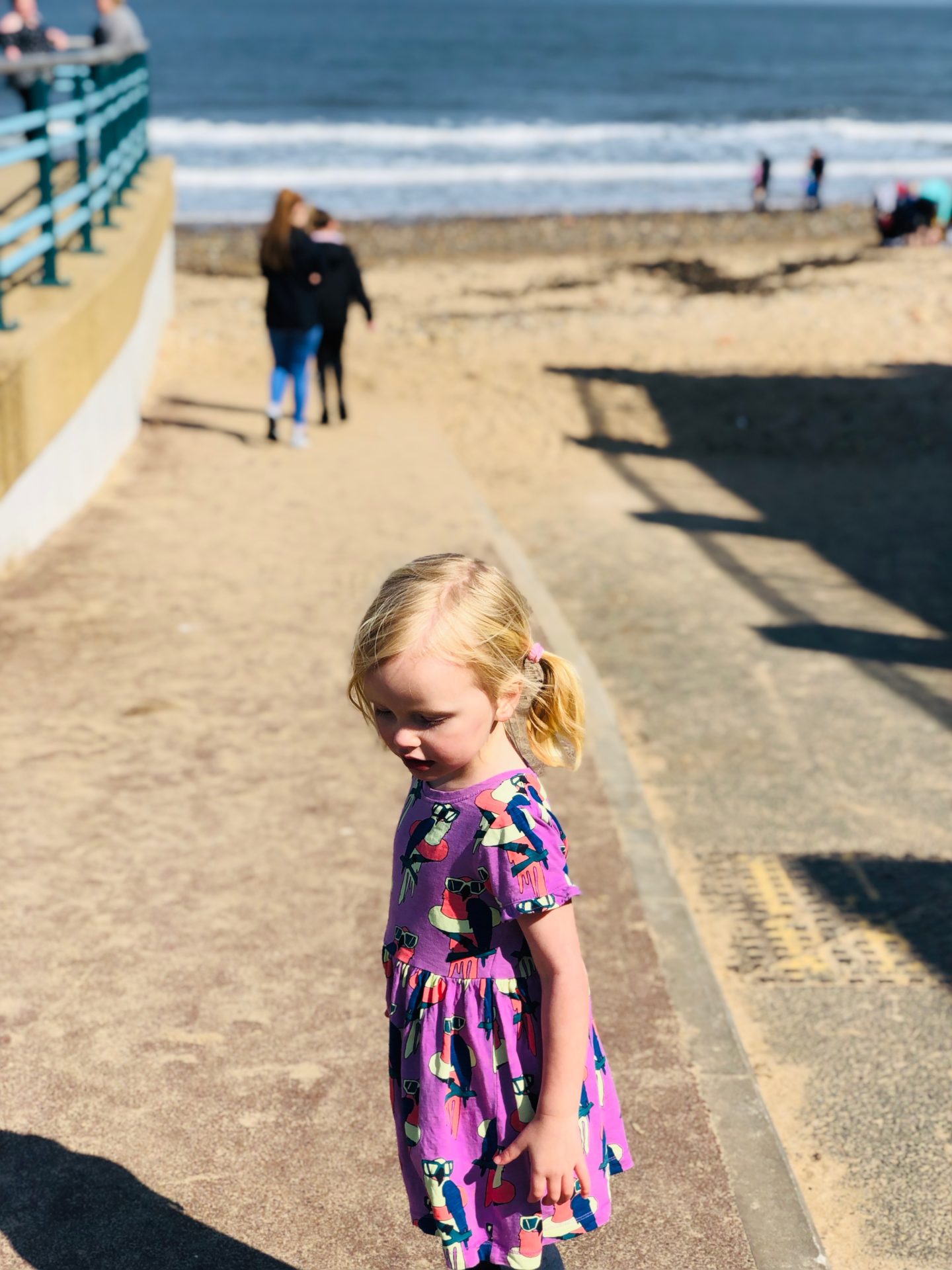 Starting get hungry, we headed for lunch at Crab and Waltzer near Spanish City. There was a 30-minute wait for food but they had a small children's play area and we were fortunate enough to get a table in sight of it. This meant we could treat ourselves to an alcoholic beverage and let the kids enjoy the toys. It was actually really nice to be able to have a glass of wine while the children were entertained. I wish more restaurants had areas like this. They make all the difference. The food was nice too.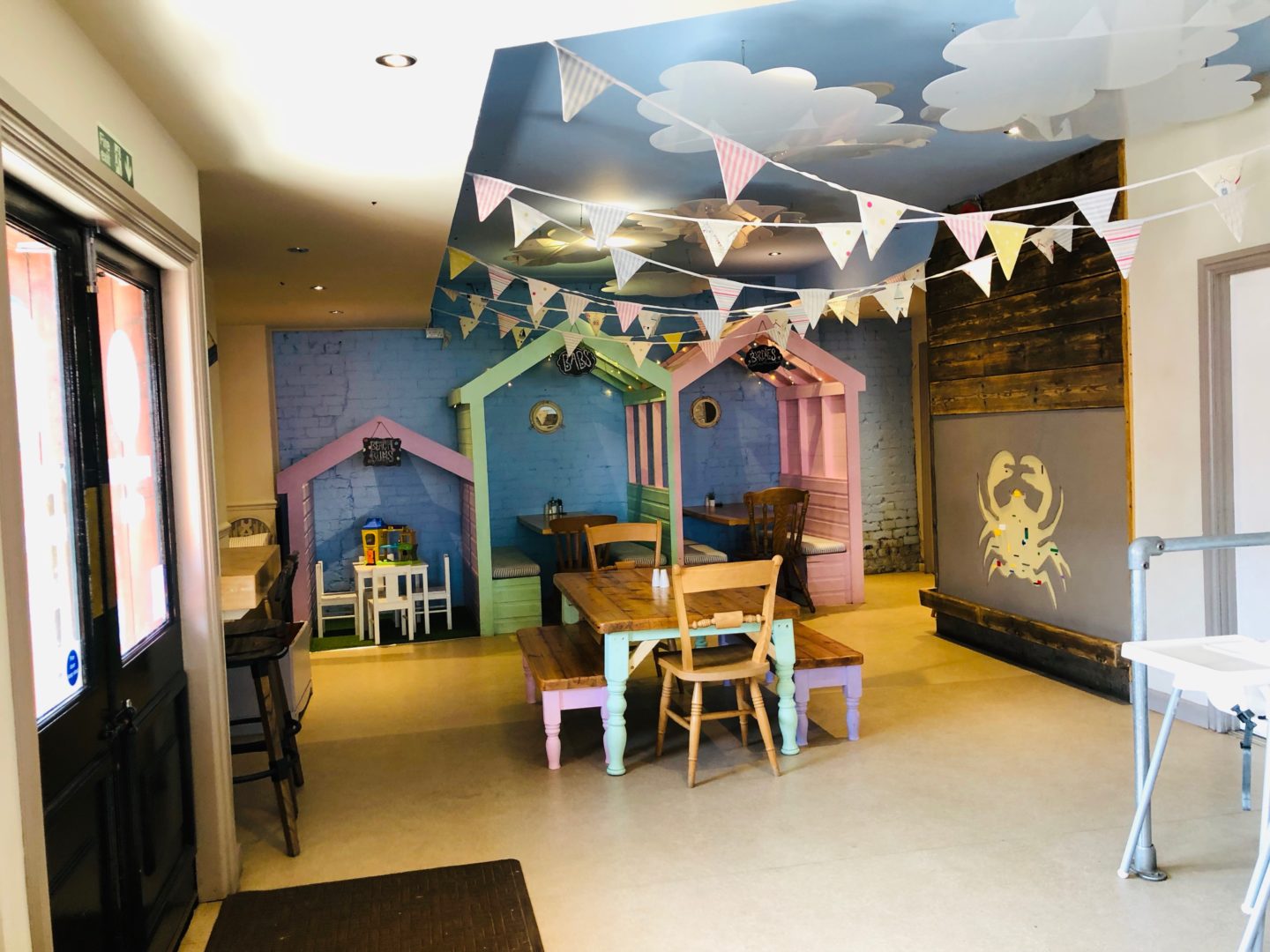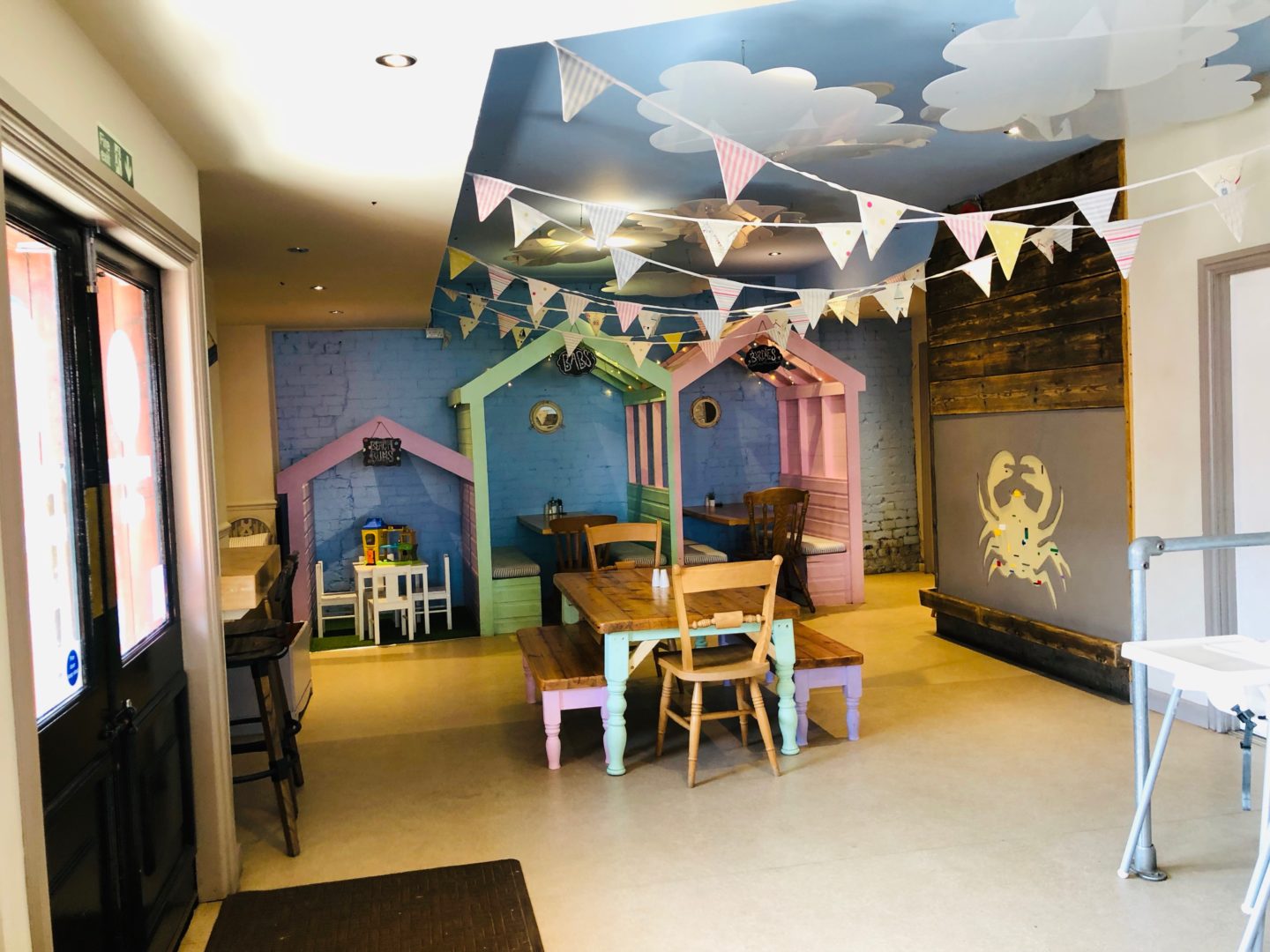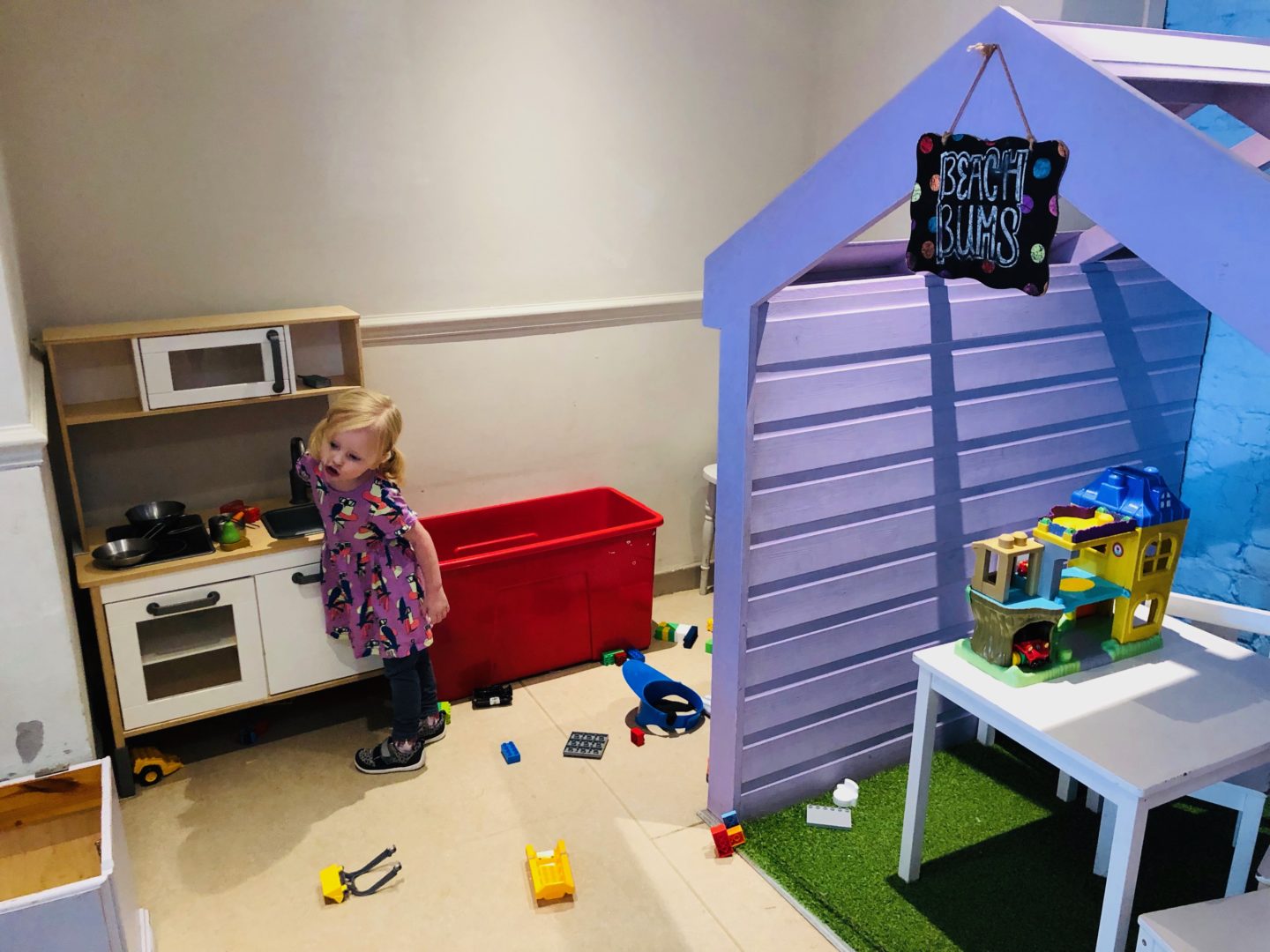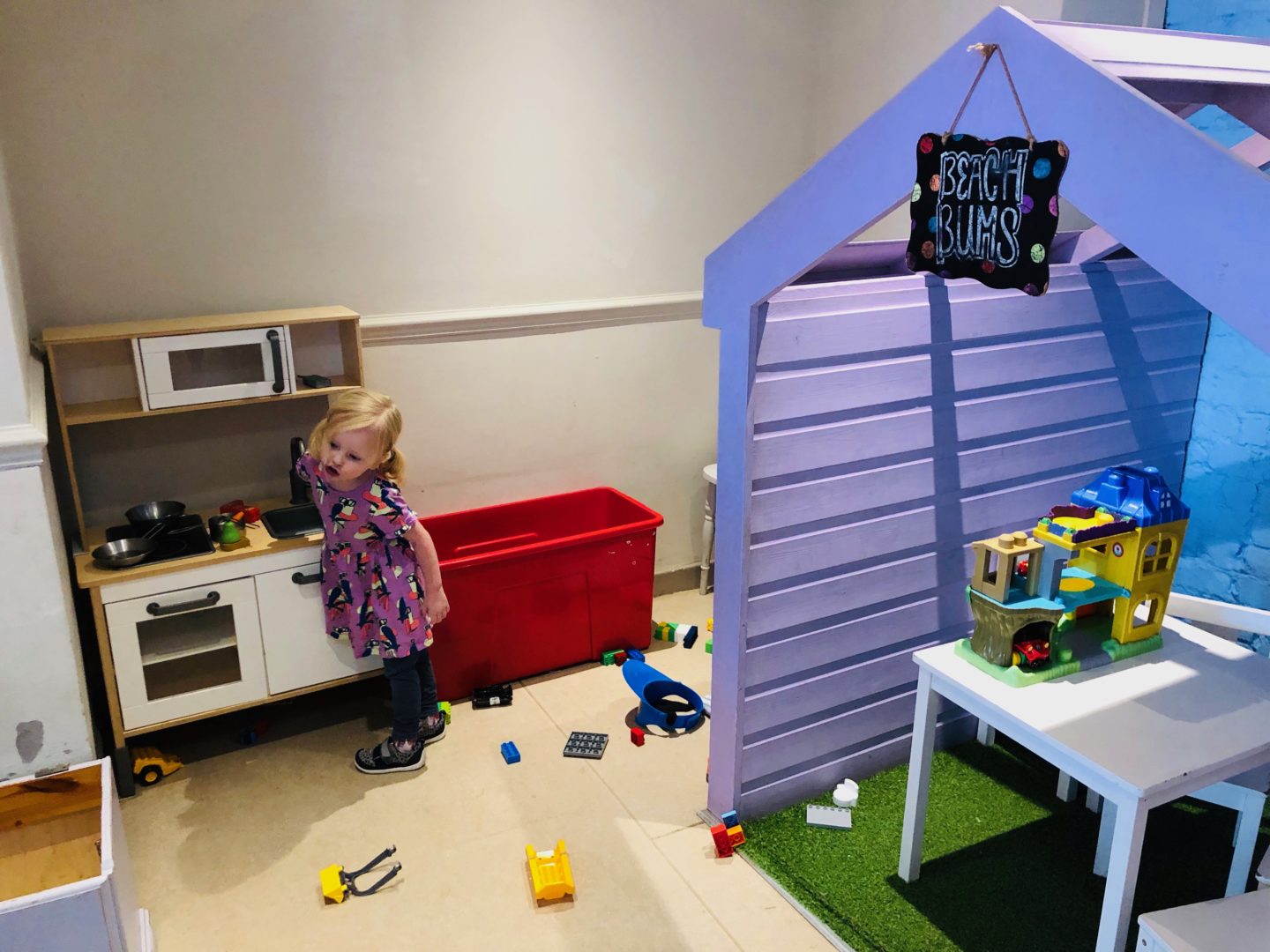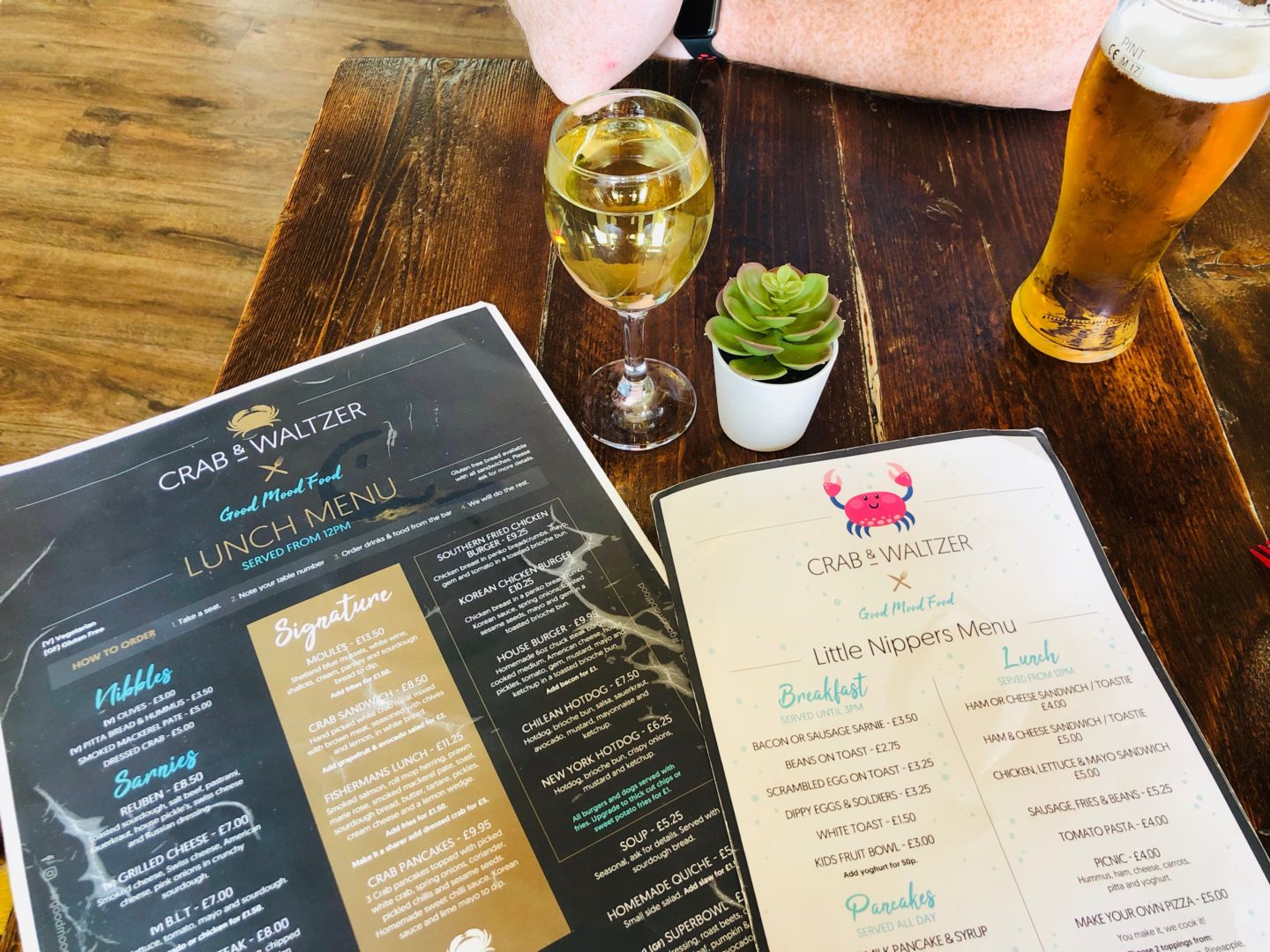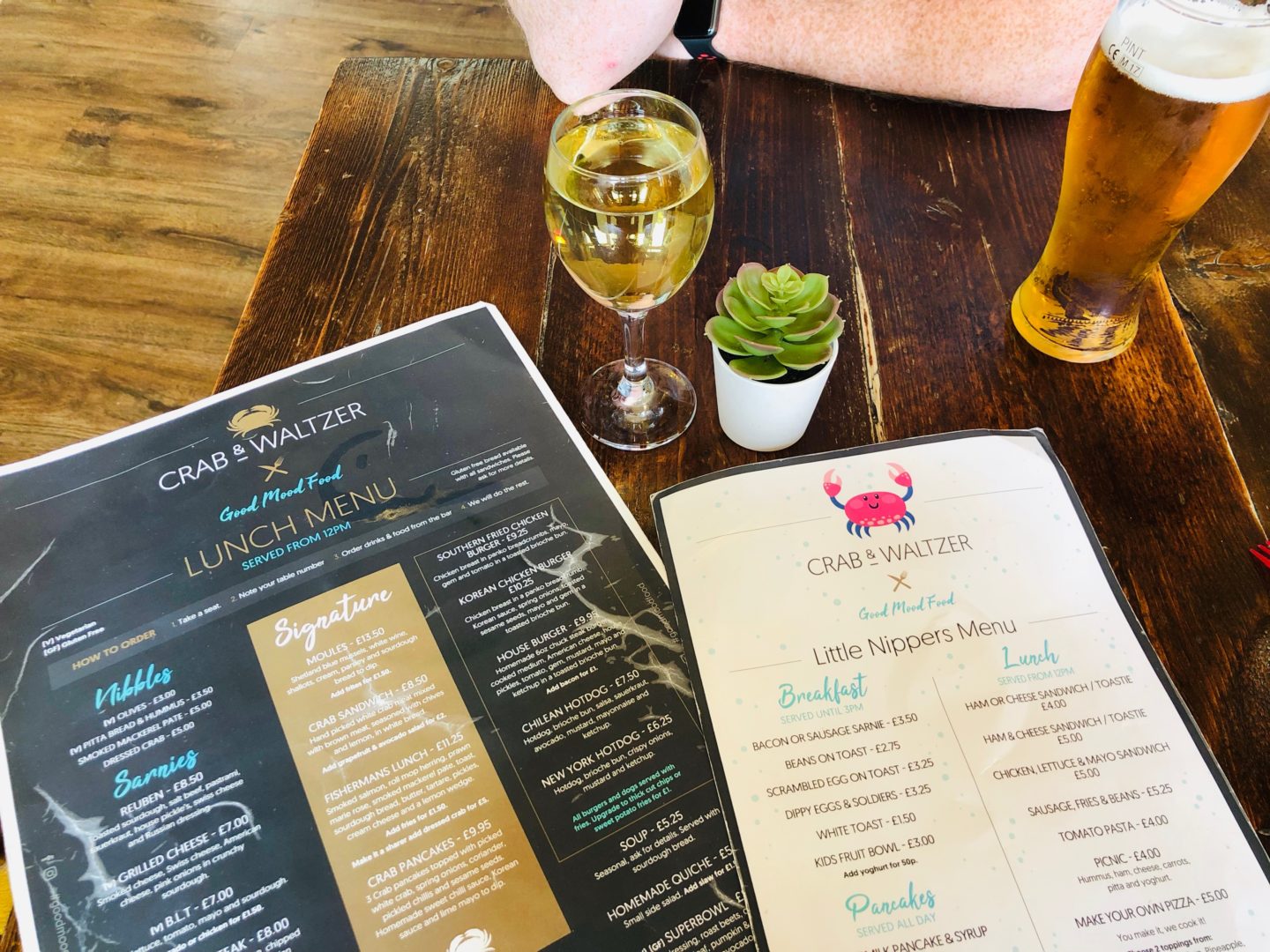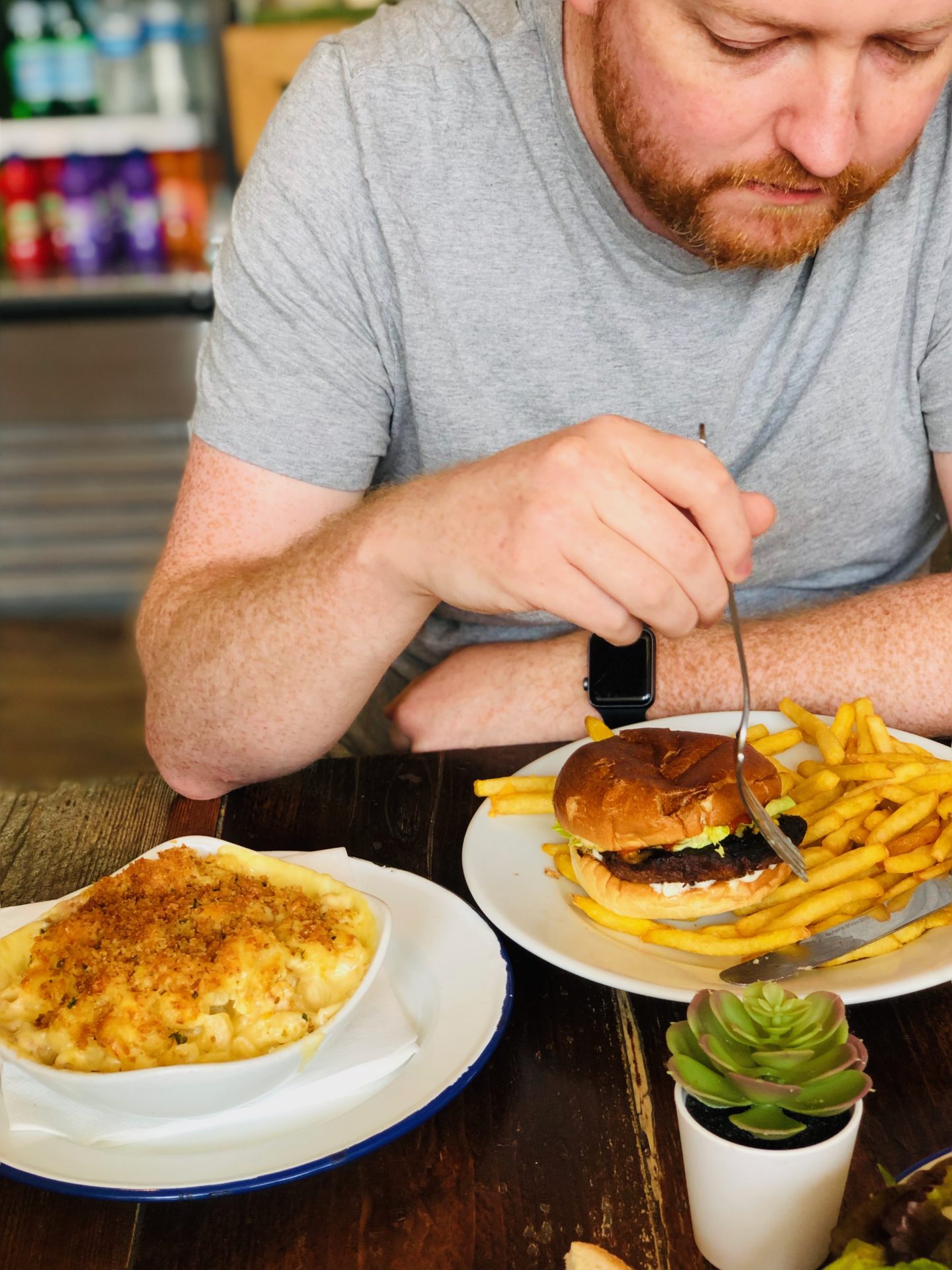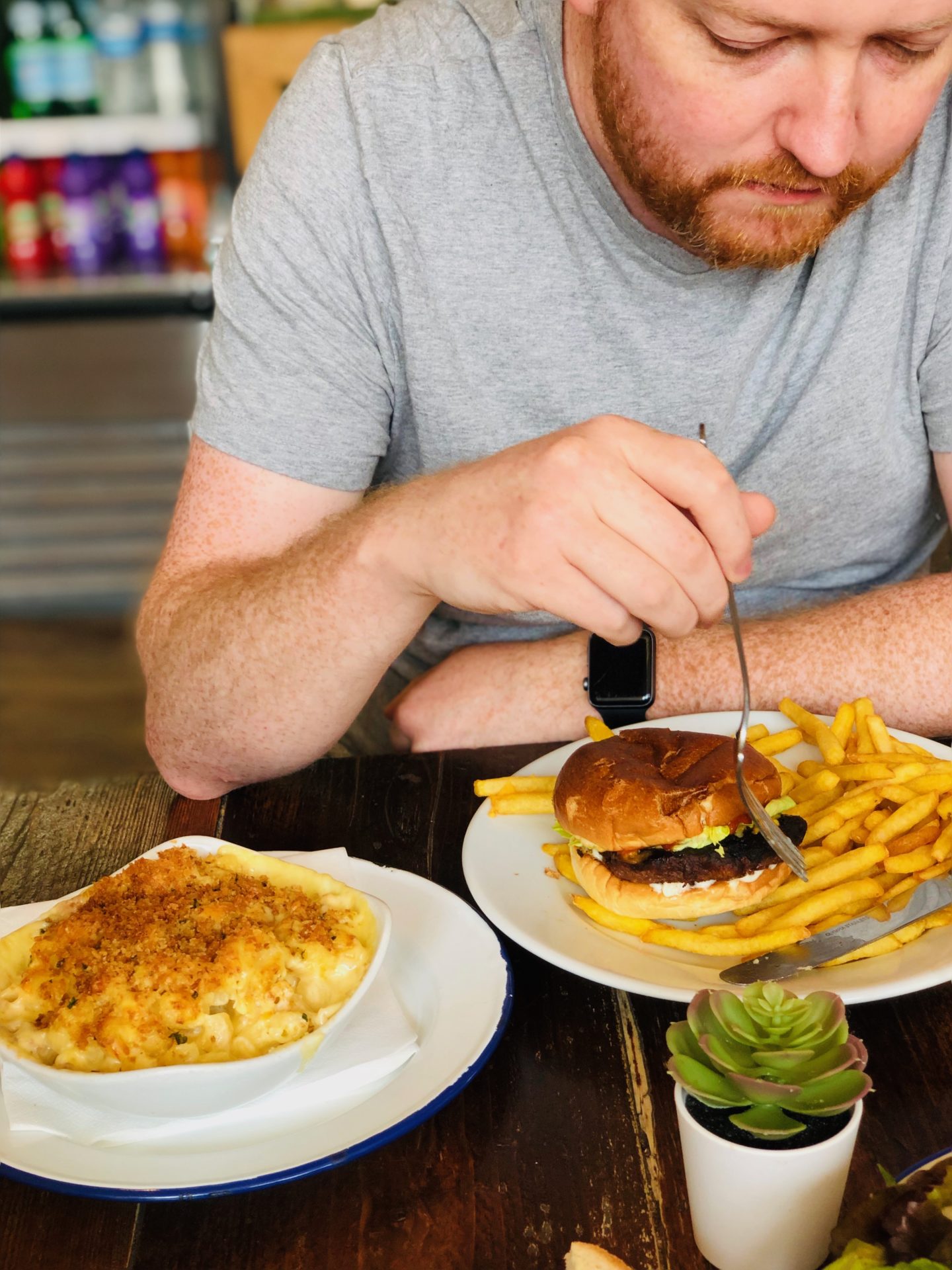 Special offers with your Seasider Bus ticket
Stagecoach has partnered with some local attractions and restaurants to bring their customers some fantastic special offers. On the production of a Seasider ticket, you can get 20% off a Trenchers restaurant at Spanish City (think fish and chips and other seafood delights). Your ticket gets you 25% off adult tickets at Tynemouth Priory for up to two adults. You can save £2 per person for up to two people at Bluereef Aquarium and 25% off Black Storm products at Storm Cellar. If you plan your trip right, your discounts could earn you your travel expenses back!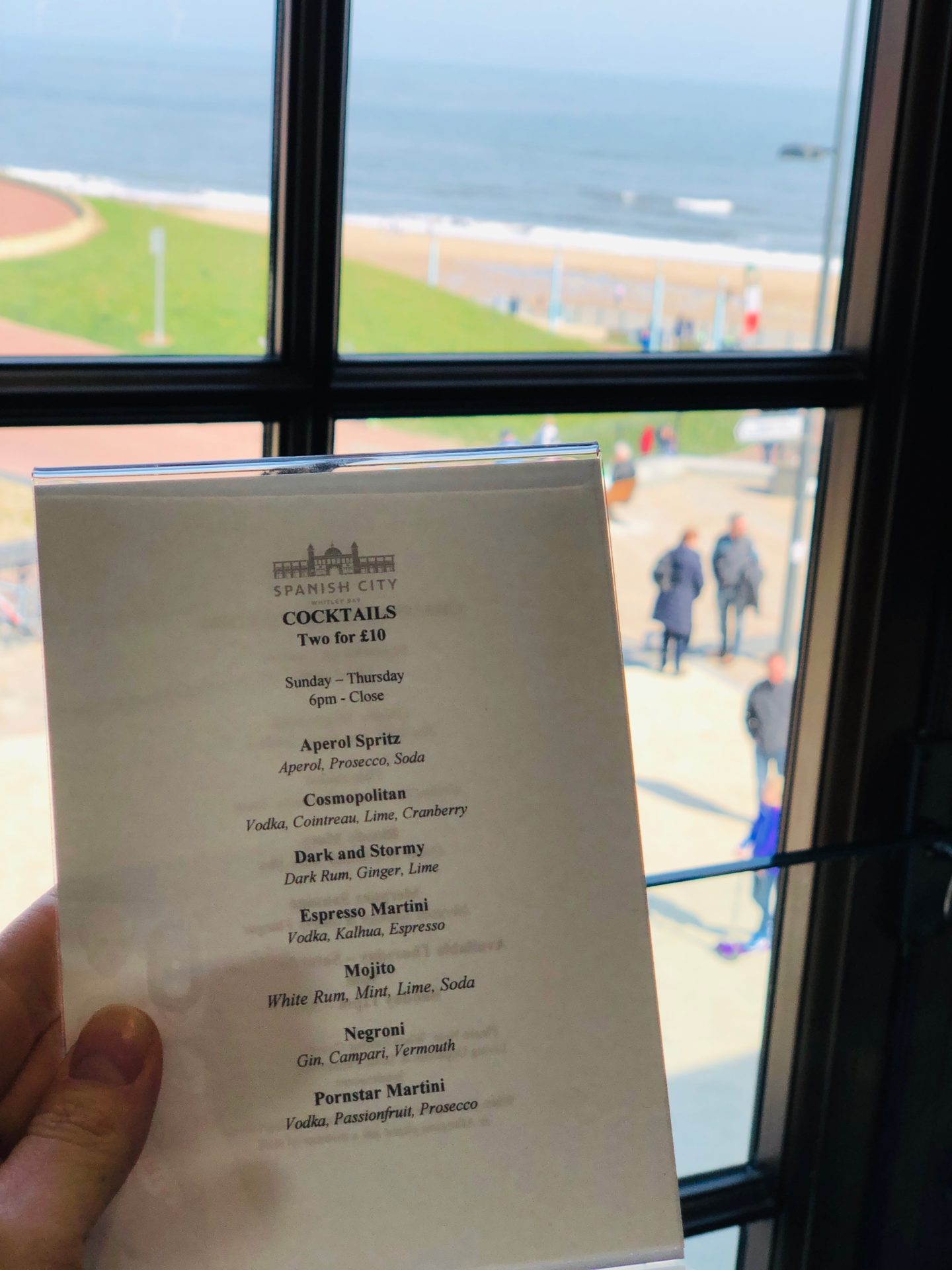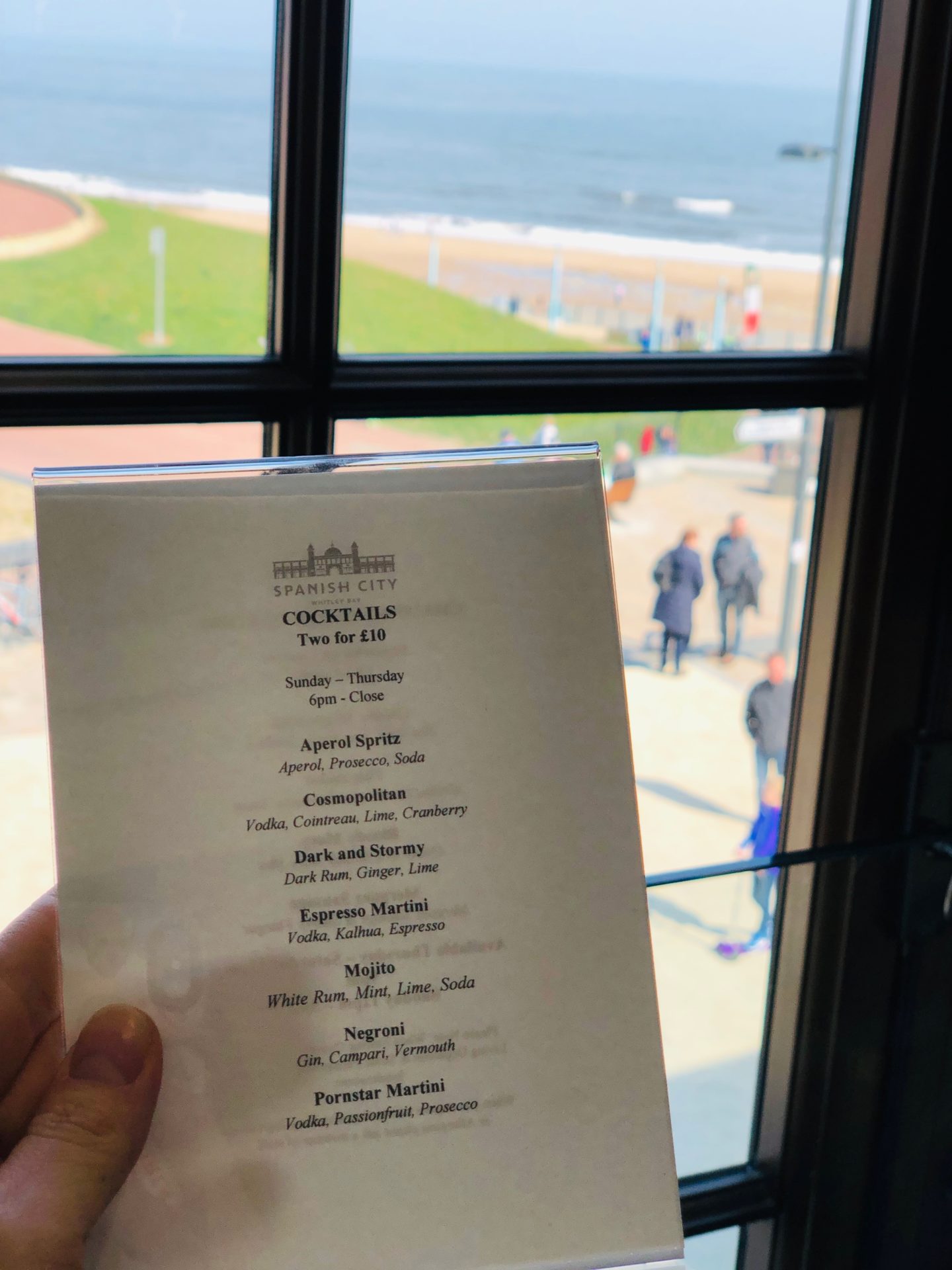 We tried to use our discount to go for fish and chips at Trenchers at Spanish City but unfortunately, with us going on Good Friday it was reservations only so do call ahead to book if you are set on wanting a table there. The restaurant looked very nice and smelled even better.
What did we think about the Seasider service?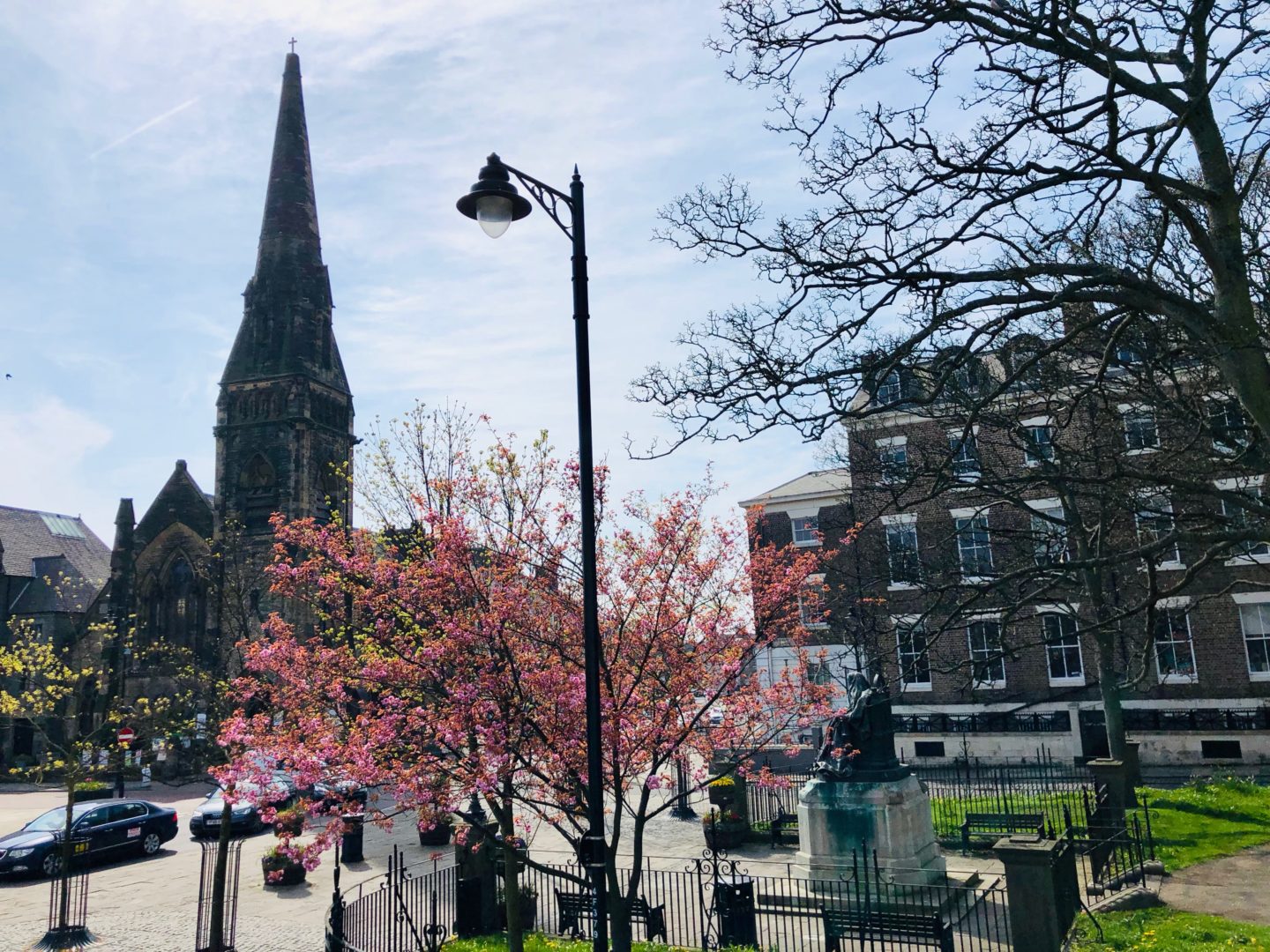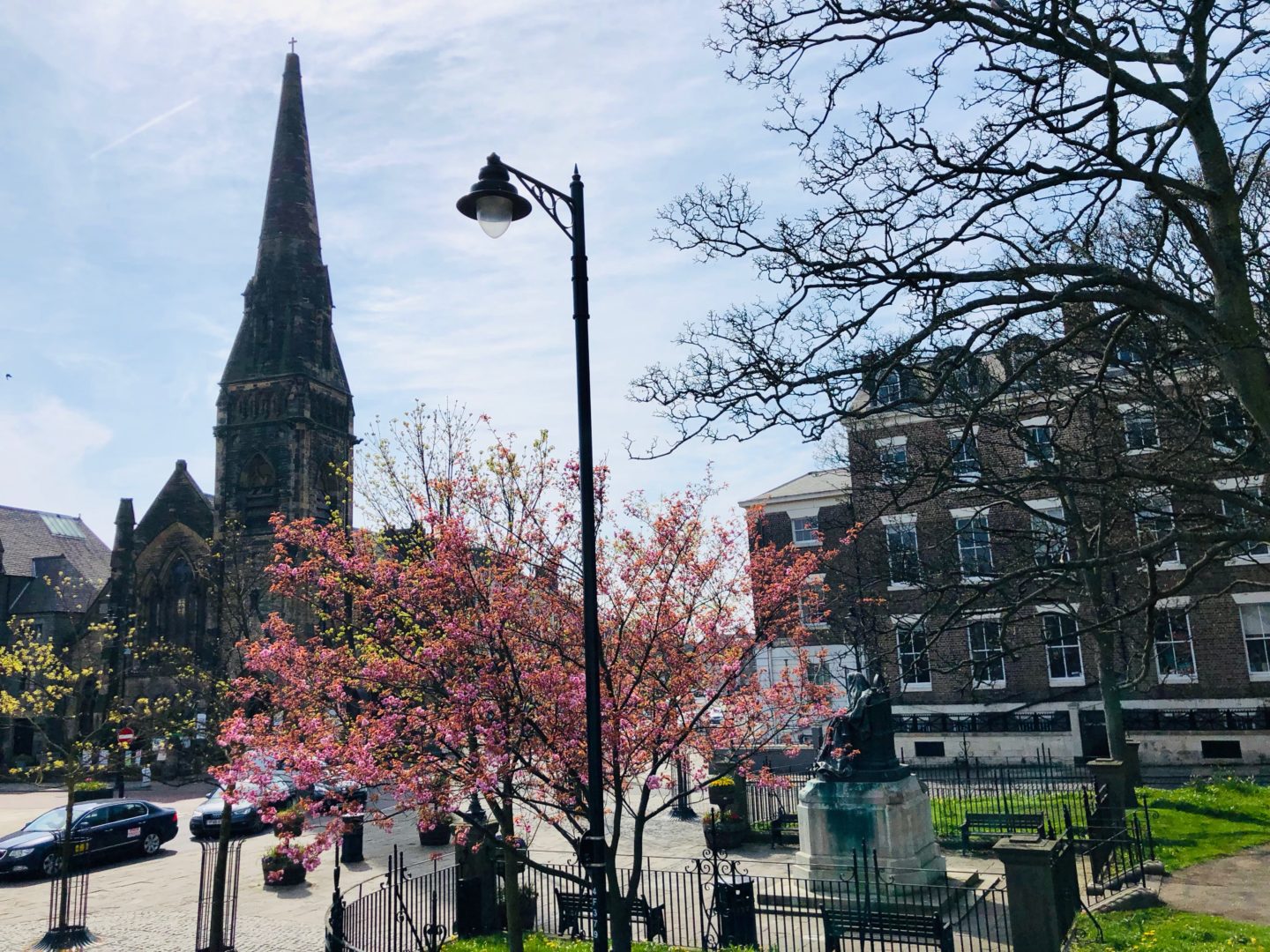 Hands down the best thing about the service is the incredible views of the coast. Up that high, they were breathtaking. When the bus first rounded the corner at Tynemouth the entire top of the bus exclaimed in unison 'wow'. It's that good. Totally worth taking the bus just for those views. I would advise to wrap up warmer than you think. We went on a 22-degree day so I didn't think to pack warm clothes but it's very windy at the top of the bus and even on a hot day, it can get chilly. Take a hair bobble and a cardigan!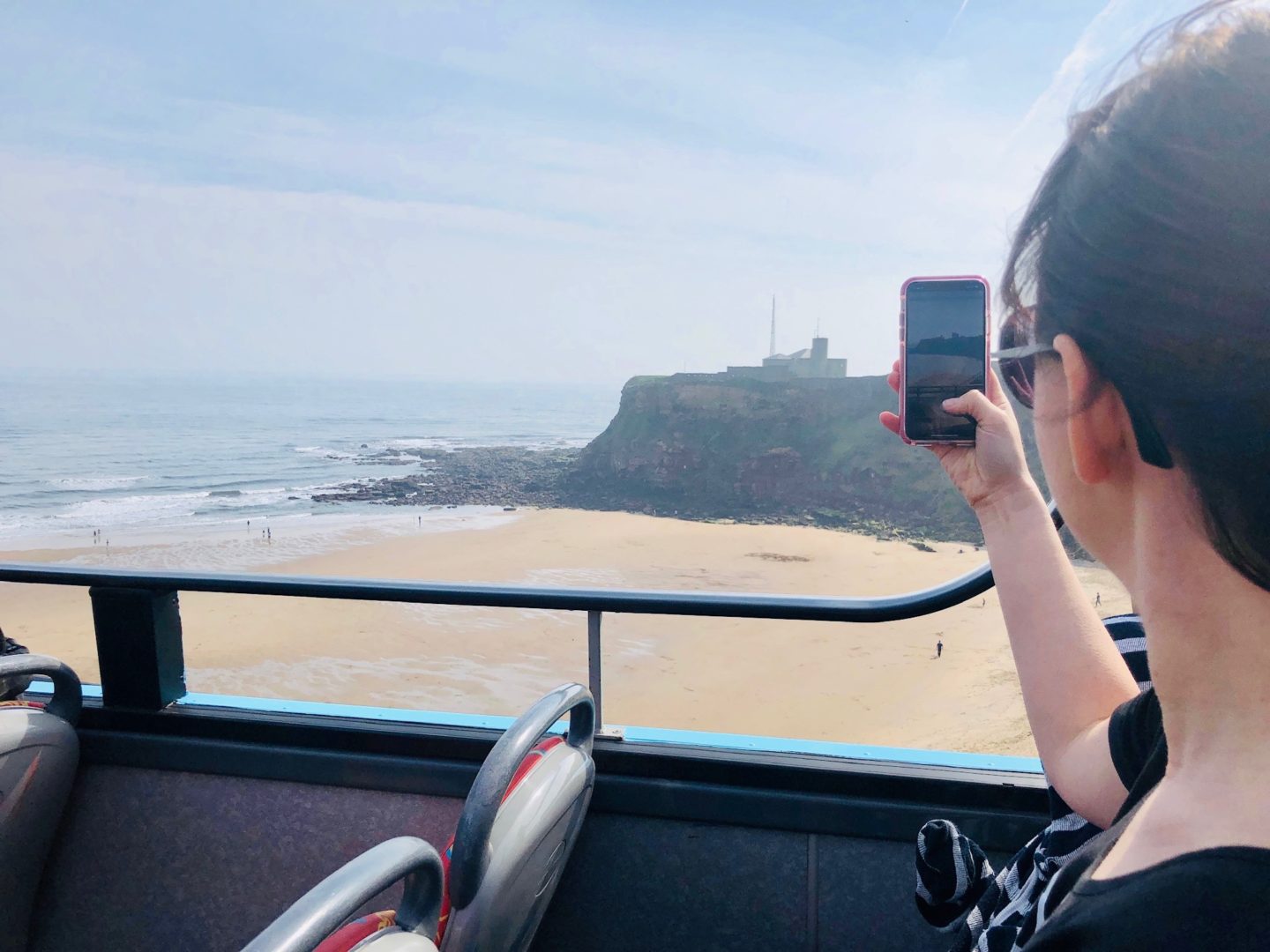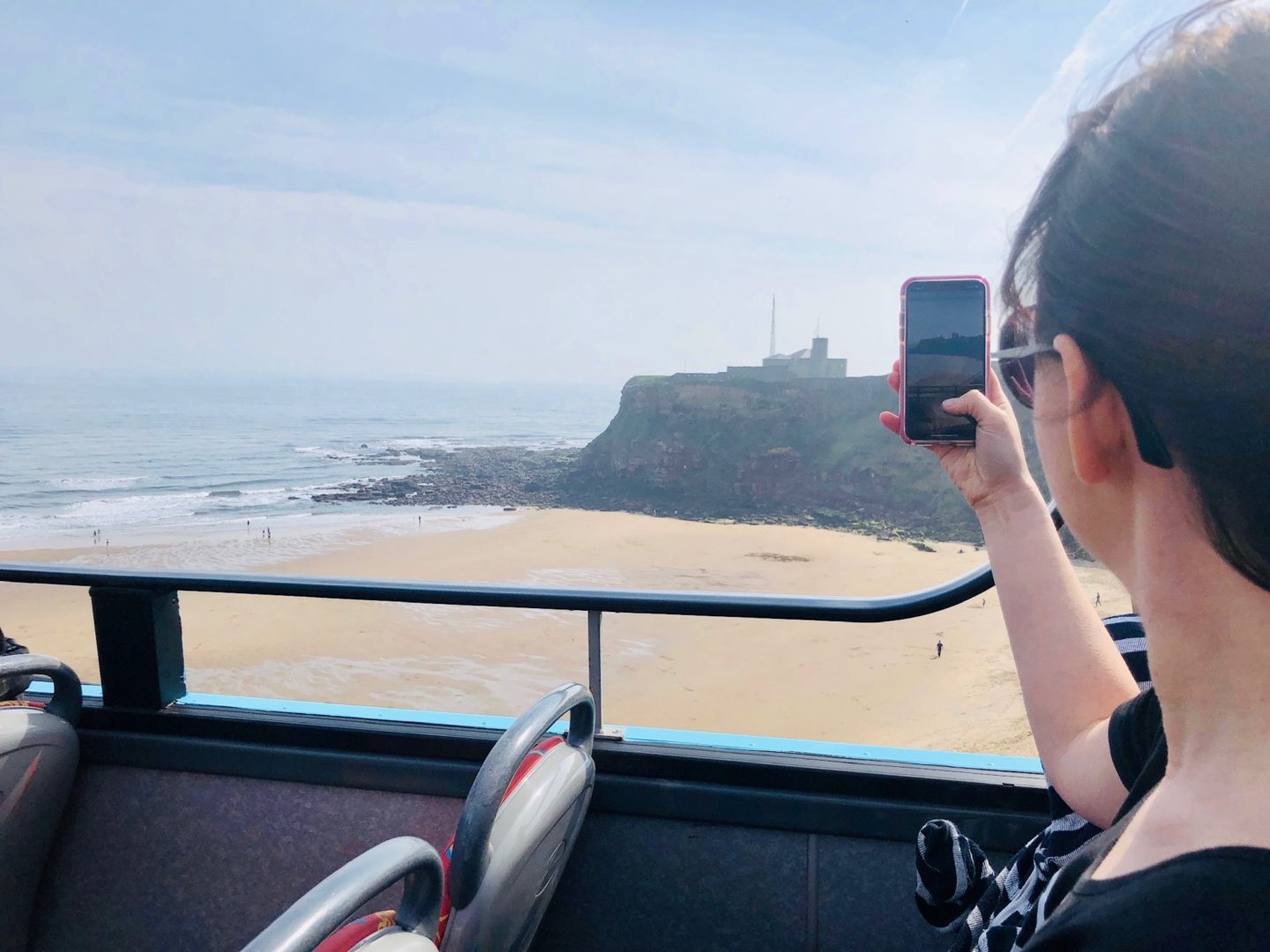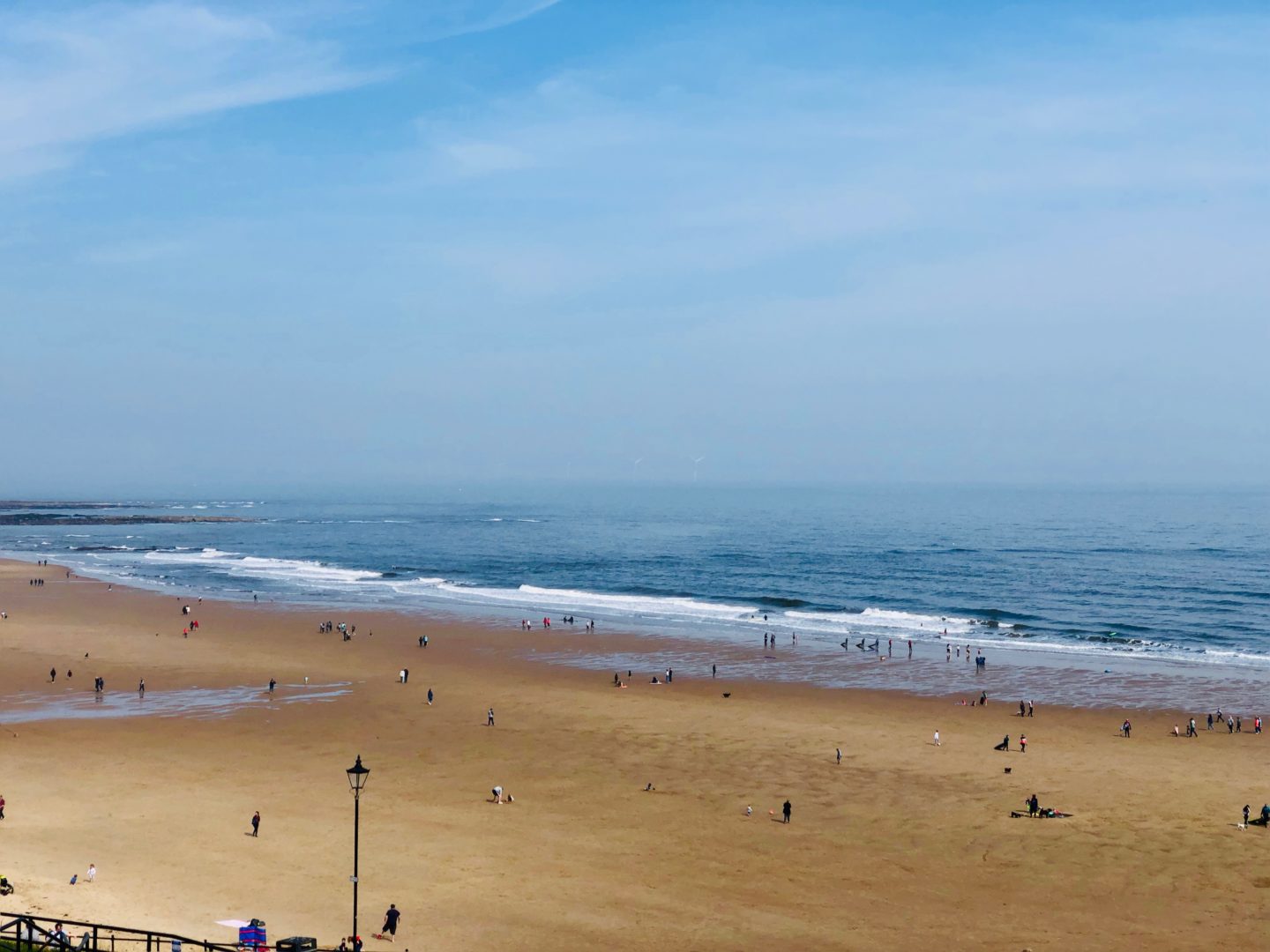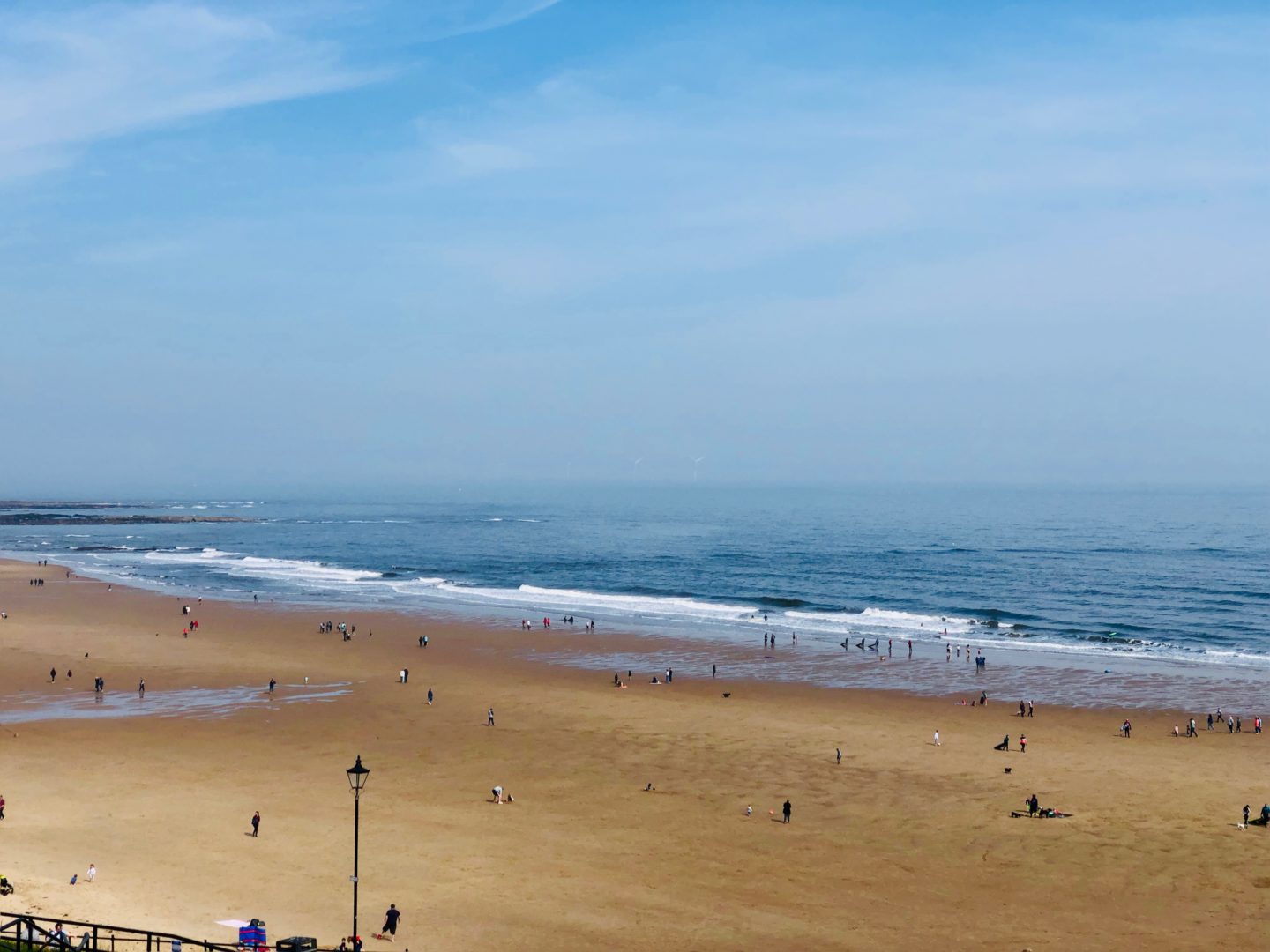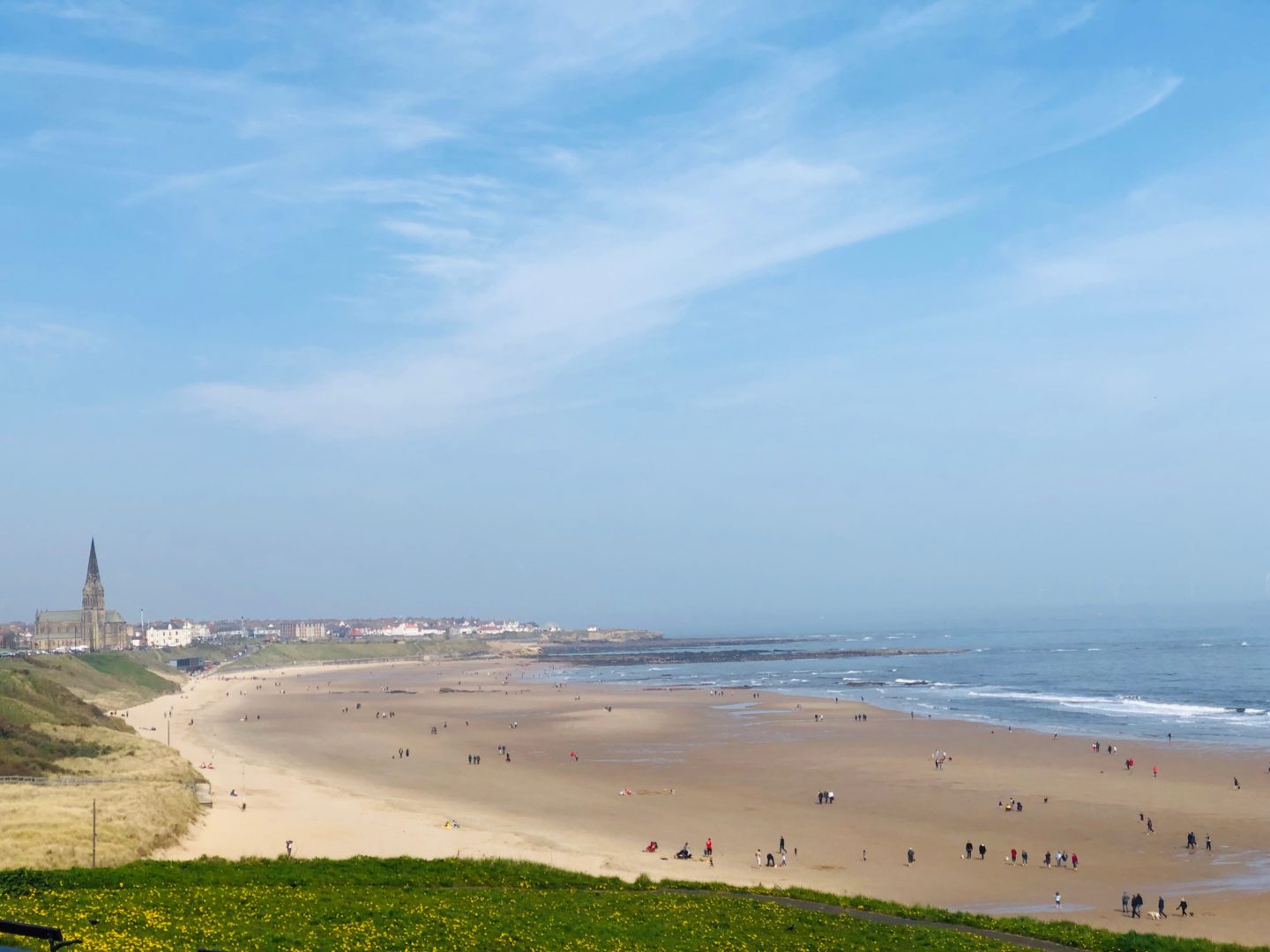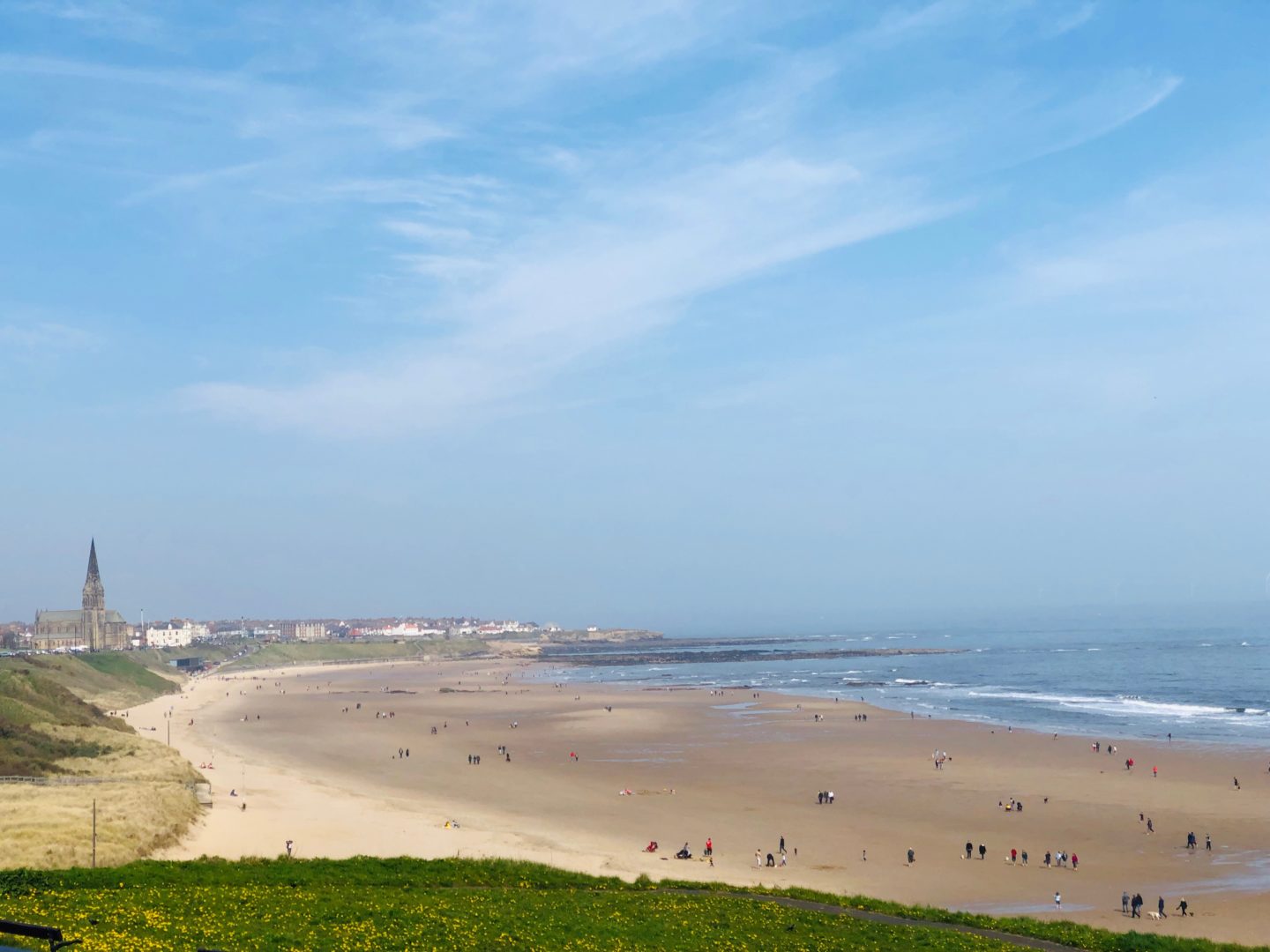 The kids loved the novelty of the service (we all did actually). They get excited about a regular bus so you can imagine how stoked they were to go on not only a double decker but an open top double decker. They were acting like they were going on a rollercoaster. Actually, at times it felt a bit like that – I was holding onto my 4-year old for dear life as she looked over the railings sat at the edge of the back row. It was a thrill for us all and the kids loved pointing out all the things they could see from the top of the bus. They were waving at all the pedestrians we passed, many of who were waving back. It was a lot of good fun.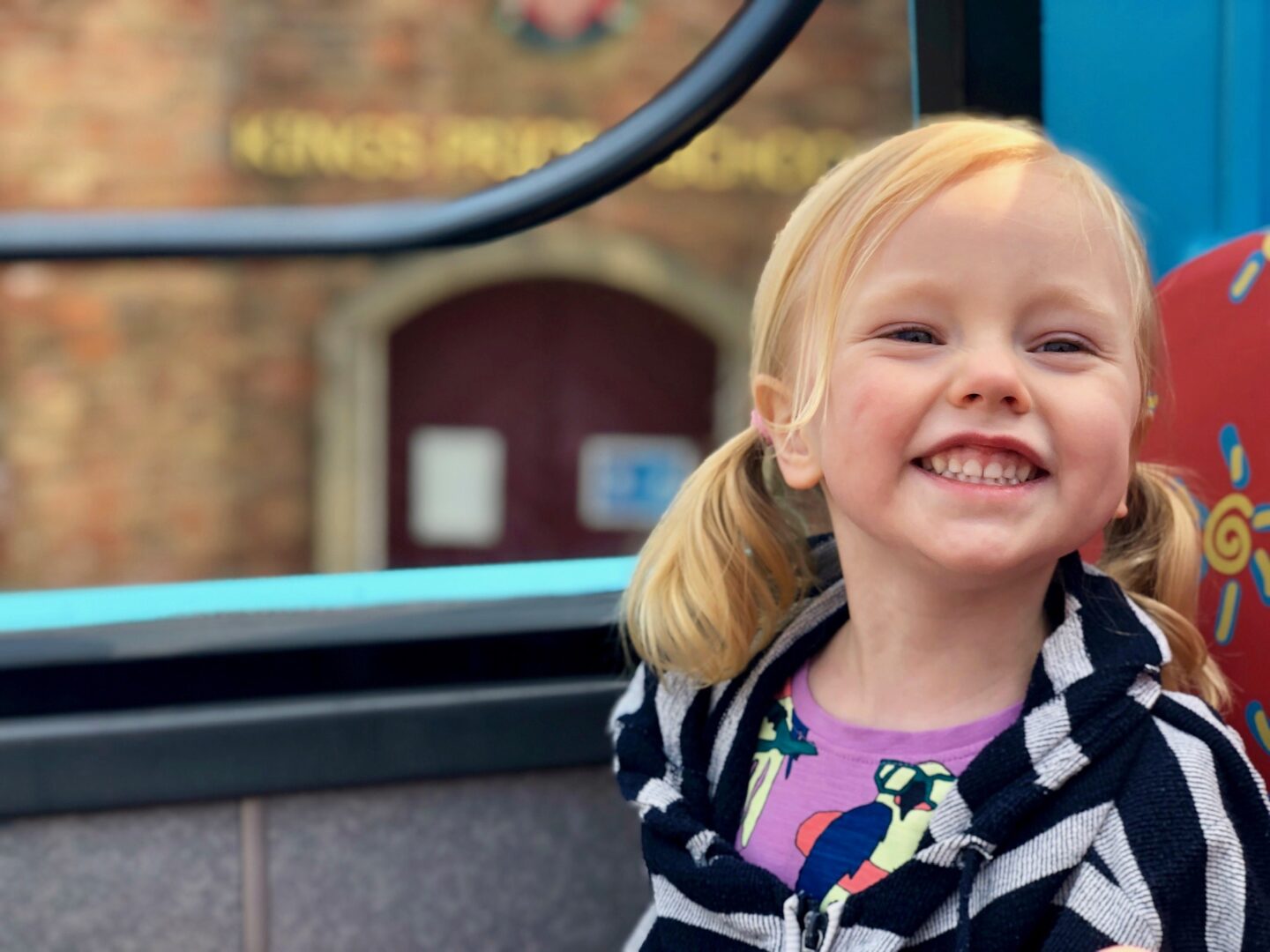 Some teething issues
When we got on the Seasider in the morning (11.27am) the bus was on time and we got on and settled promptly, our service ran perfectly. It took around 30 minutes to get to Whitley Bay (arrived at noon) and it flew over, no problem at all. When we were getting off the bus though, the bus driver did say that he was already running 10 minutes late and 'they' hadn't scheduled him enough time. We didn't think a great deal of it and rushed off for our fun day out.
However, on the return journey, it seemed to have fallen apart somewhat. We got to the bus stop for the 14.57 bus as our parking ticket at North Shields ran out at 4 pm and we didn't want to be late (the bus takes about 30 minutes). The bus was late though, very late. Time kept ticking on until the bus was even late for the next 15.27 bus. People in the queue were complaining they had over an hour wait at the other end too.
Waiting for a late service is frustrating at the best of times but even more so when you have young kids with you. Both my kids needed a wee but we didn't dare leave the queue in case the bus turned up. The queue was huge! My 4-year-old kept trying to run off. It was stressful.
In the end, the bus arrived 50 minutes late at 15.47 and we arrived back at North Shields Ferry Landing at 16.19 hoping we didn't have a parking ticket (which thankfully we didn't). It was such a shame as it put a dampener on what was otherwise a lovely experience.
Now I will say that with it being Good Friday and the fair being on Whitley Bay was exceptionally busy, busier than we expected it to be. With the service having only just being launched it is somewhat understandable that some teething issues took place. I have fed back our comments to Stagecoach so I'm hopeful that they will put measures in place to ensure things run in a timelier fashion going forward.  
All in all, the service is a great way to get around the coast and is worth taking for the views alone – just make sure you leave plenty of time to get where you need to until they sort these teething issues out!
If you liked this post you might also like these posts about family days out in North East England: a day out in the Ouseburn Valley, a free family day out at Derwent Waterside Park, a day out at Washington Wetlands Park, Diggerland Durham Review, a South Shields beach walking route for a fun family day out and 7 of the best summer family days out in North East England.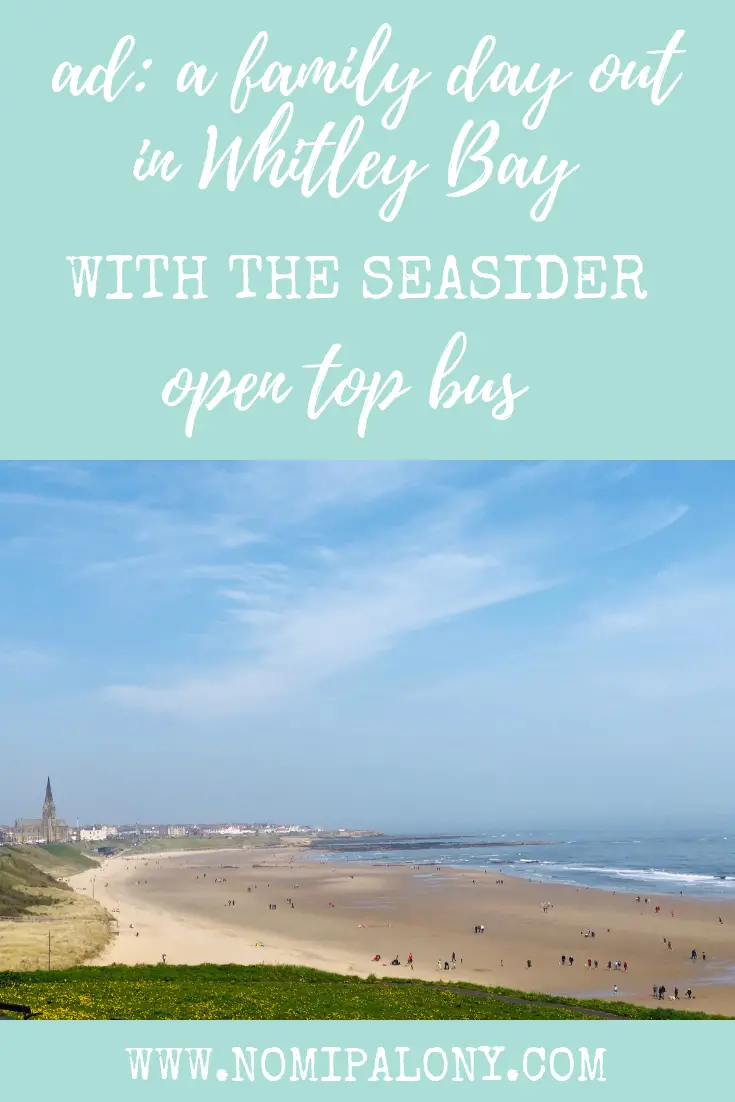 Disclaimer: This is an advertorial review for Stagecoach. For my full Disclosure Policy please see my about page.