As regular readers will know, my youngest child Lena has just started primary school and my eldest child just went into juniors. There have been big changes in our house this year. We recently embarked on a hallway makeover project with IKEA to help us get more organised for school mornings and this has been a GAME CHANGER in our house – plus I love the way it looks. BUT when it comes to the adjustments to after school, it's fair to say that we still need a bit more help…
If you want to read some of my other posts about having a child in school then see my bumper round up post – my child at school.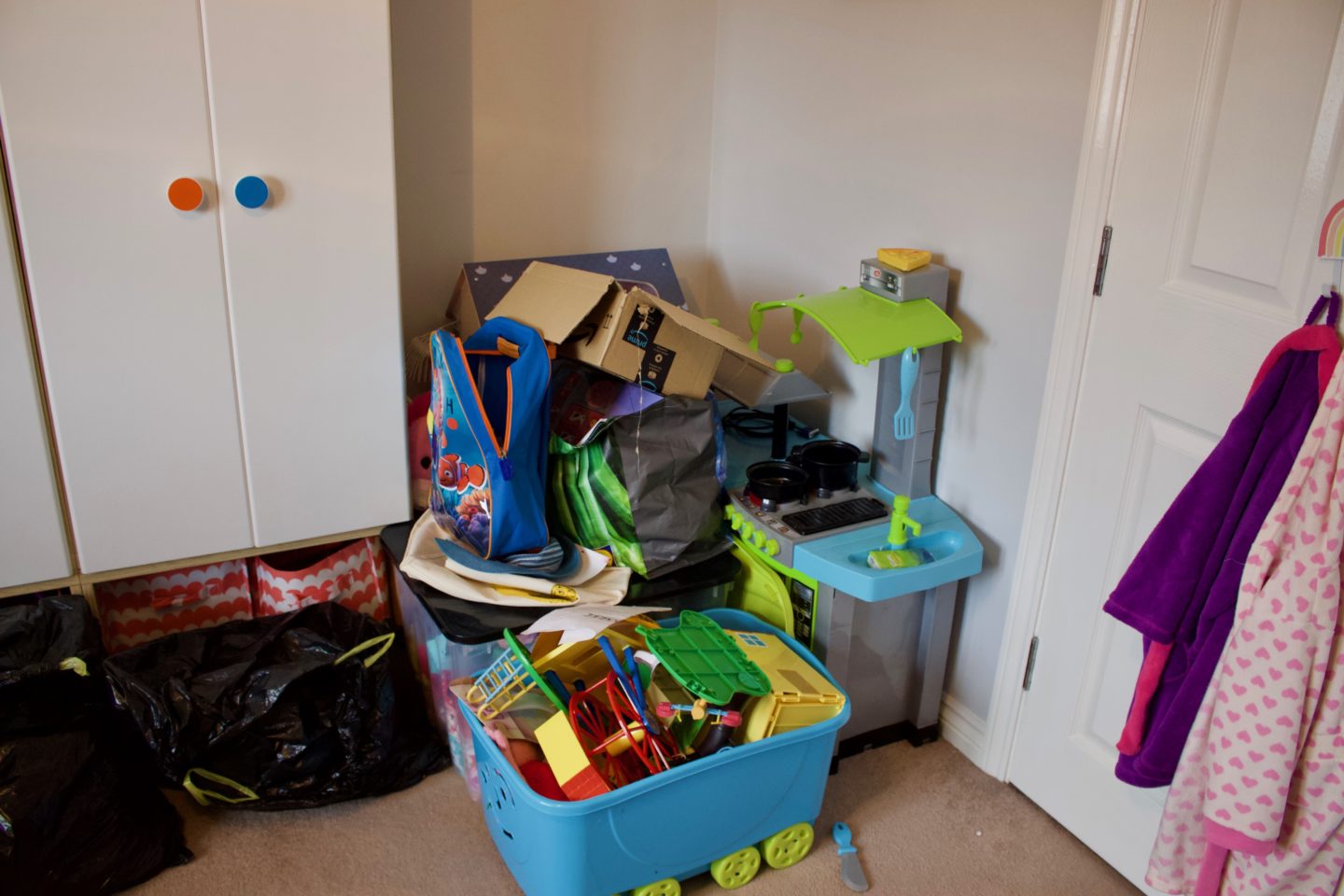 Before – life changes and issues we were having
I've gone from just one child needing help with homework (and Arlo has to do vision therapy exercises for his intermittent divergent squint every day which makes homework look like a breeze) to two kids needing help with their homework.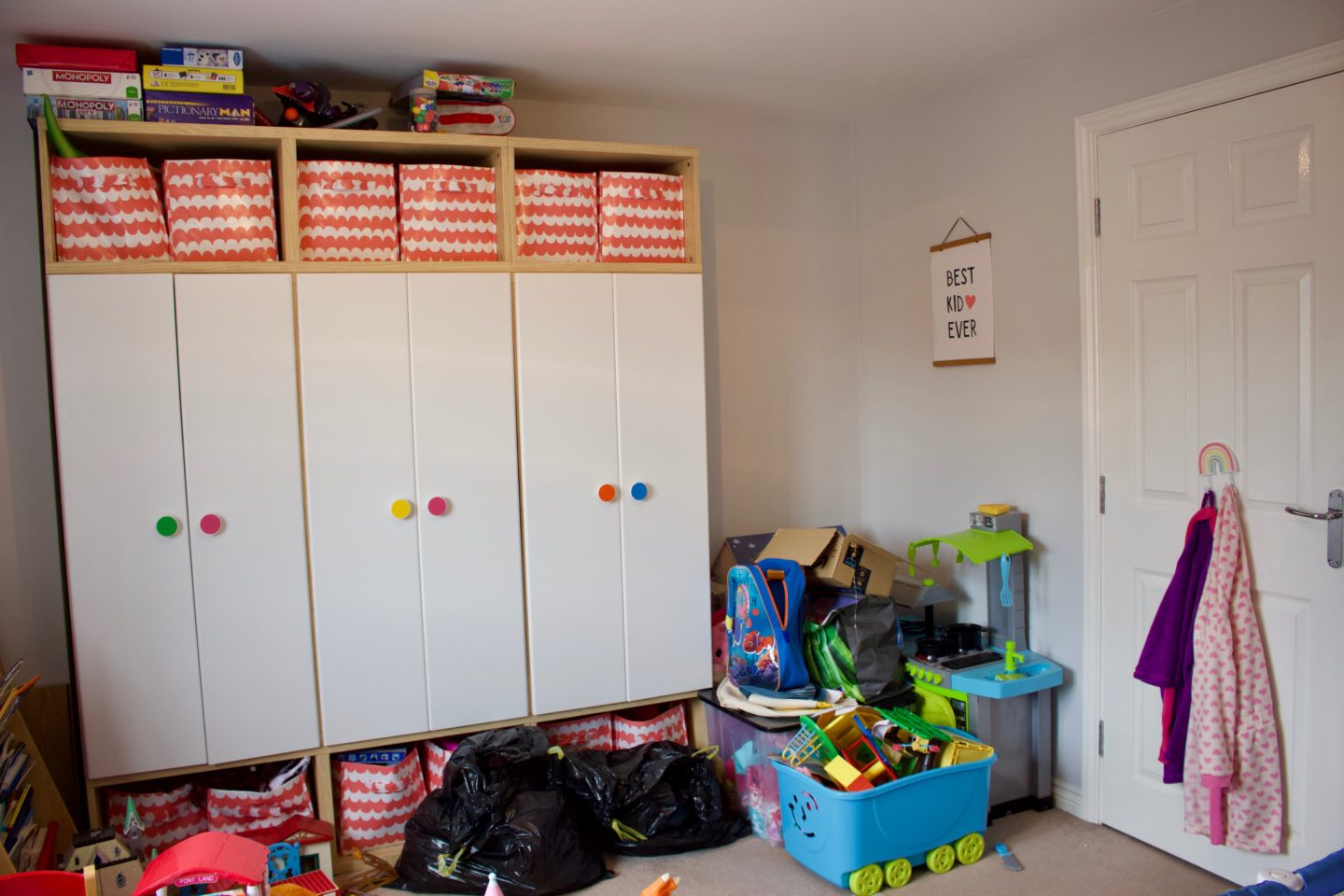 Combine that with both kids wanting to tell me about their days, dinners needing to be made and after school restraint collapse, the hours between school and bedtime can be, erm, intense!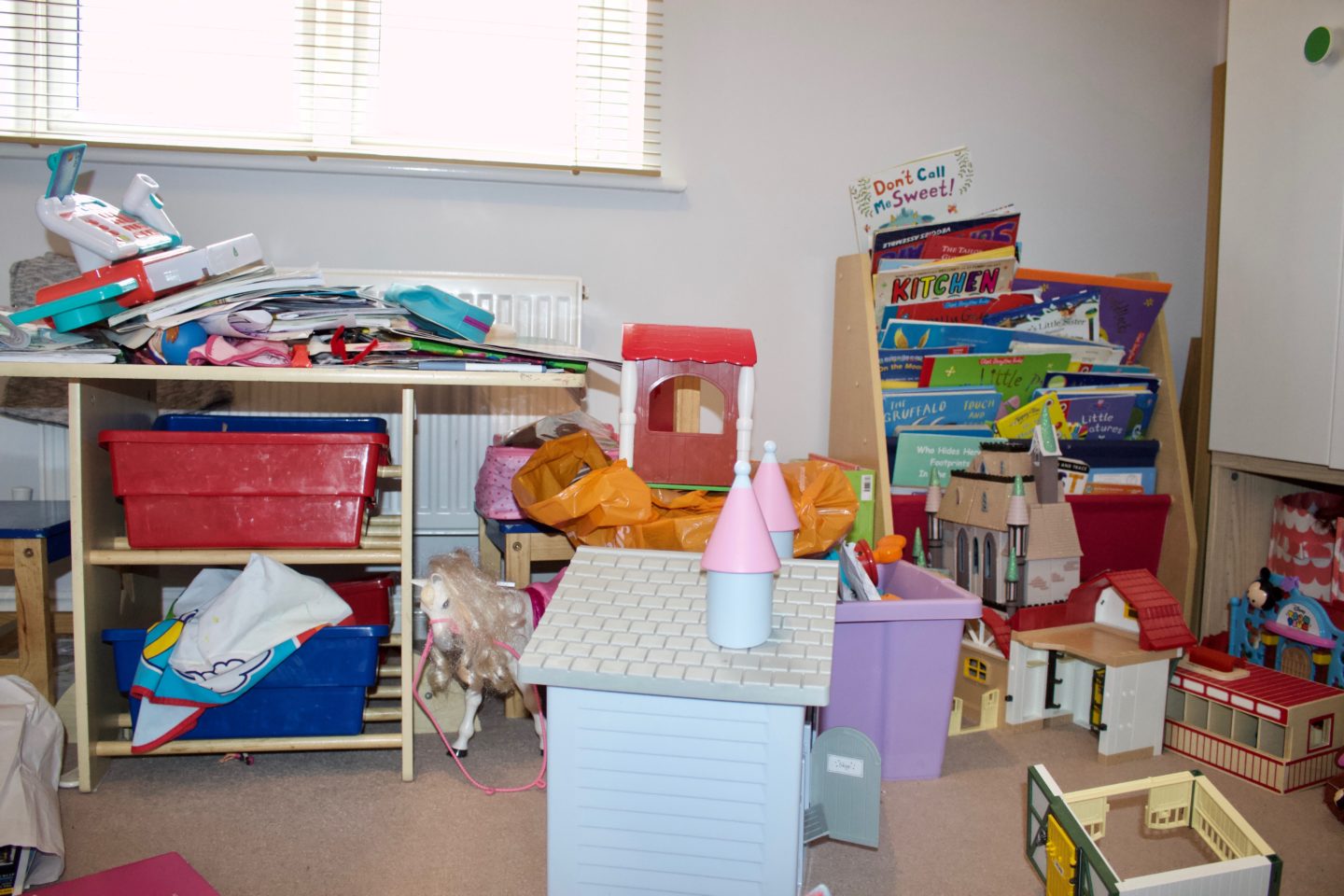 Like most siblings, my kids fight and this seems to be at a peak after school as they are tired, hungry and struggling to regulate their emotions after a challenging day at school. The kids both have their own bedrooms but they needed an update to make them fit for purpose now the kids have grown. Especially for Lena who is like the Tasmanian Devil and regularly trashes her room. It was hardly a calming place for her to go and play.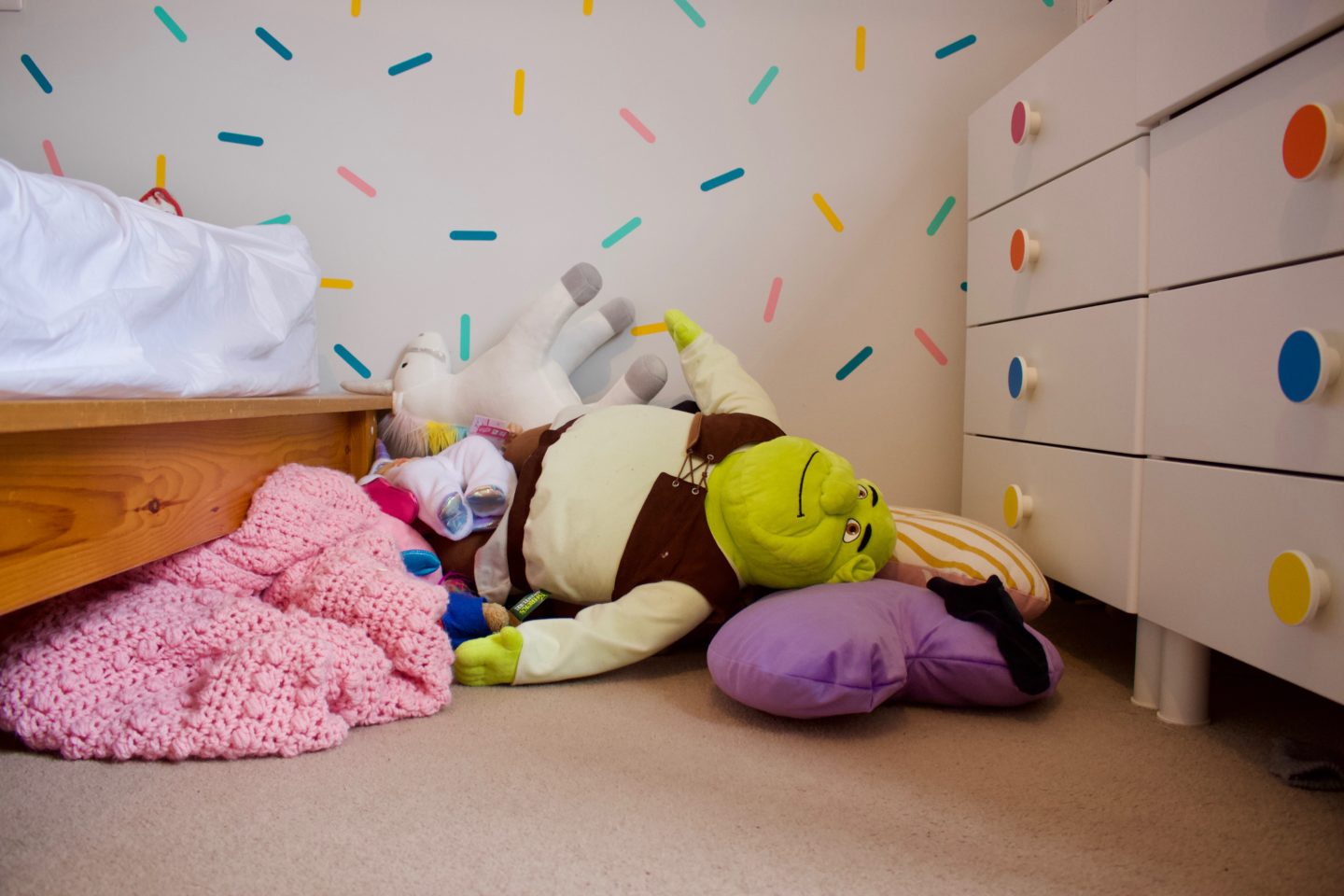 The problem with her room is that she has far too many toys and not enough storage so they end up strewn all over the room. Papa Ginge and I were saying we don't understand how her room is so cluttered. She's only had her own room for 6 months. Where was all of this stuff before?? She's also really into drawing and painting right now and wants to do that all the time rather than playing with her toys but her toys were taking over all the space so she ended up with no space to do either in.
These before pictures will show you how bad her room had gotten. It was getting me down. I was constantly tidying it but getting nowhere. With our success of the hallway makeover, we knew we could turn to IKEA to get some affordable, stylish storage solutions to make her room suit her new after school needs.
After – using TROFAST for arts and crafts storage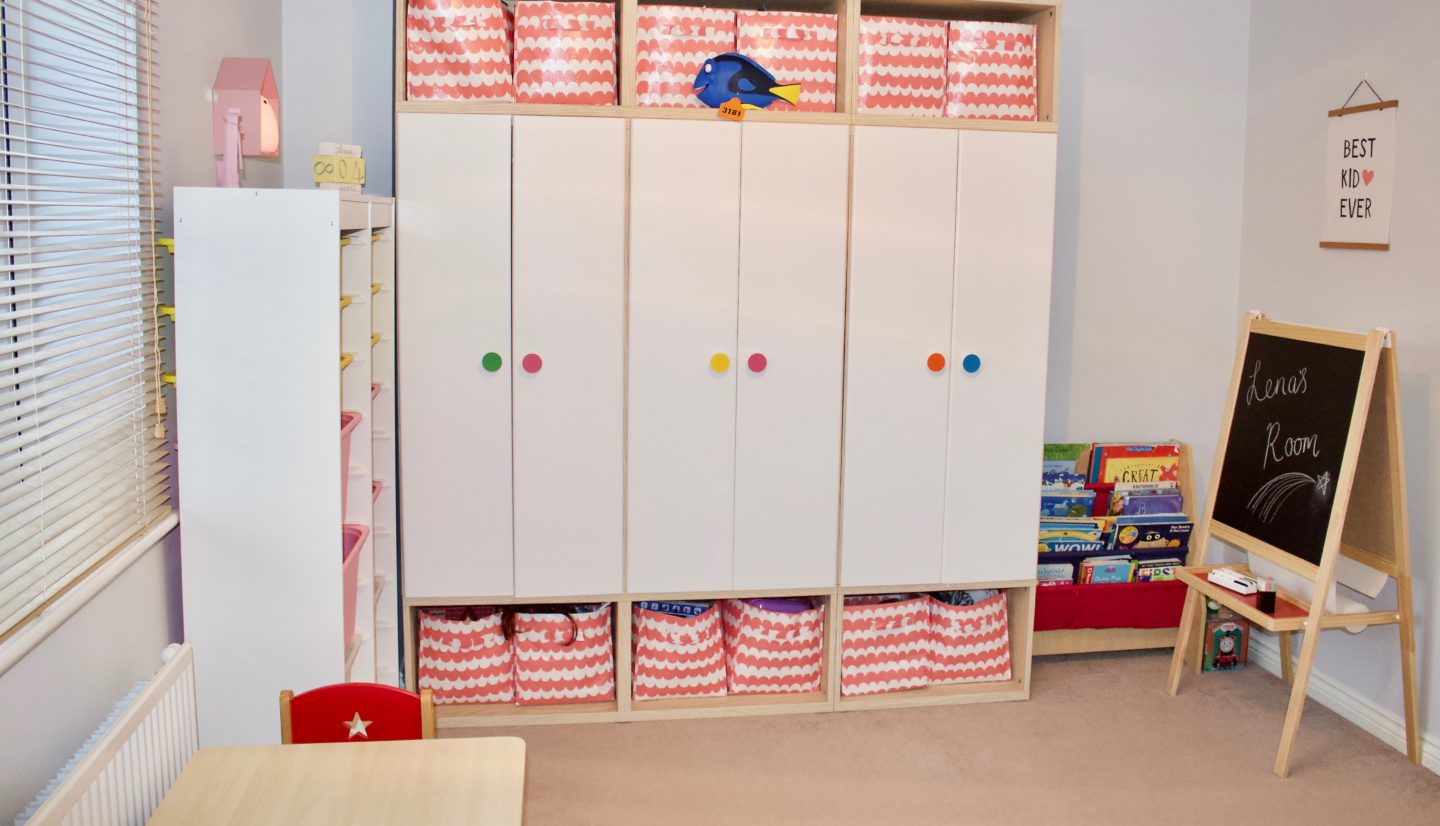 We bought two of the tallest TROFAST CABINETS £30 each (46x30x145 cm). I wanted maximum storage so decided if I was taking up the floor space with some TROFAST then I may as well use the space as well as I could by going tall. We already had some TROFAST cabinets in Arlo's room and I love how we can easily take the buckets out and then put them back again once they've used them.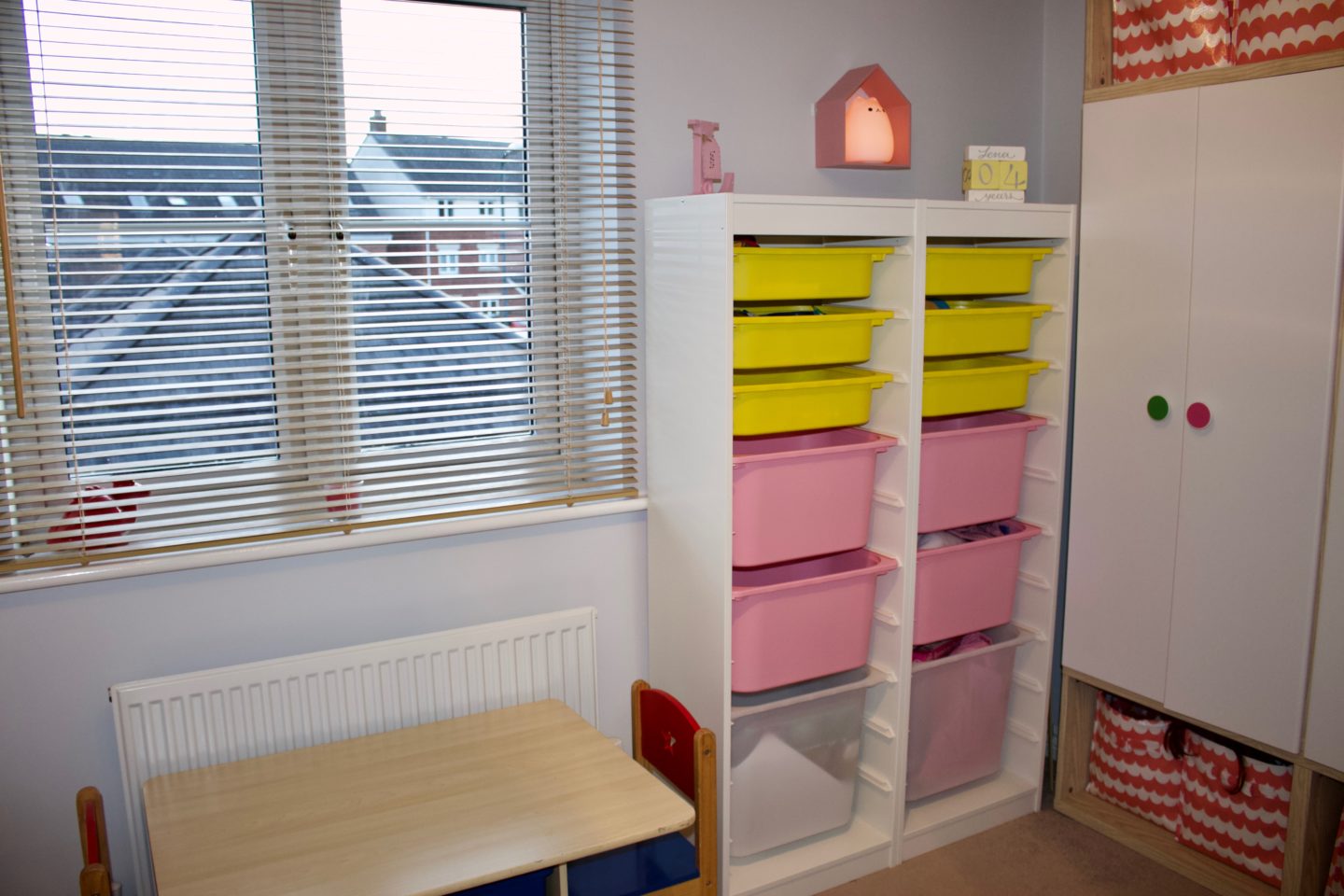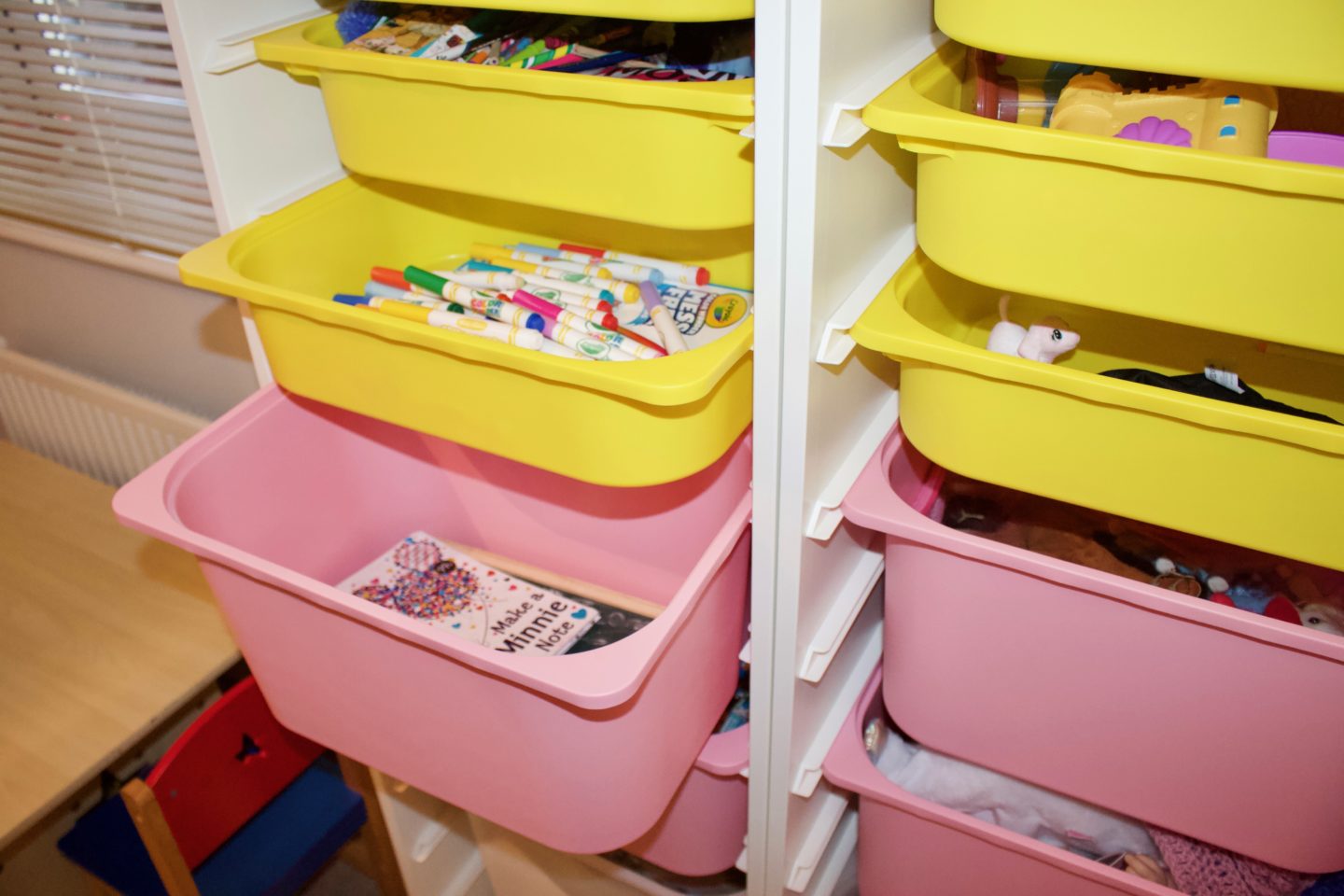 It also means that we can take the buckets downstairs if they aren't wanting to play in their rooms. The range of colours that you can choose from means that you can make the room as colourful or neutral as you want. Lena chose white, pink and yellow to go with her rainbow-themed room.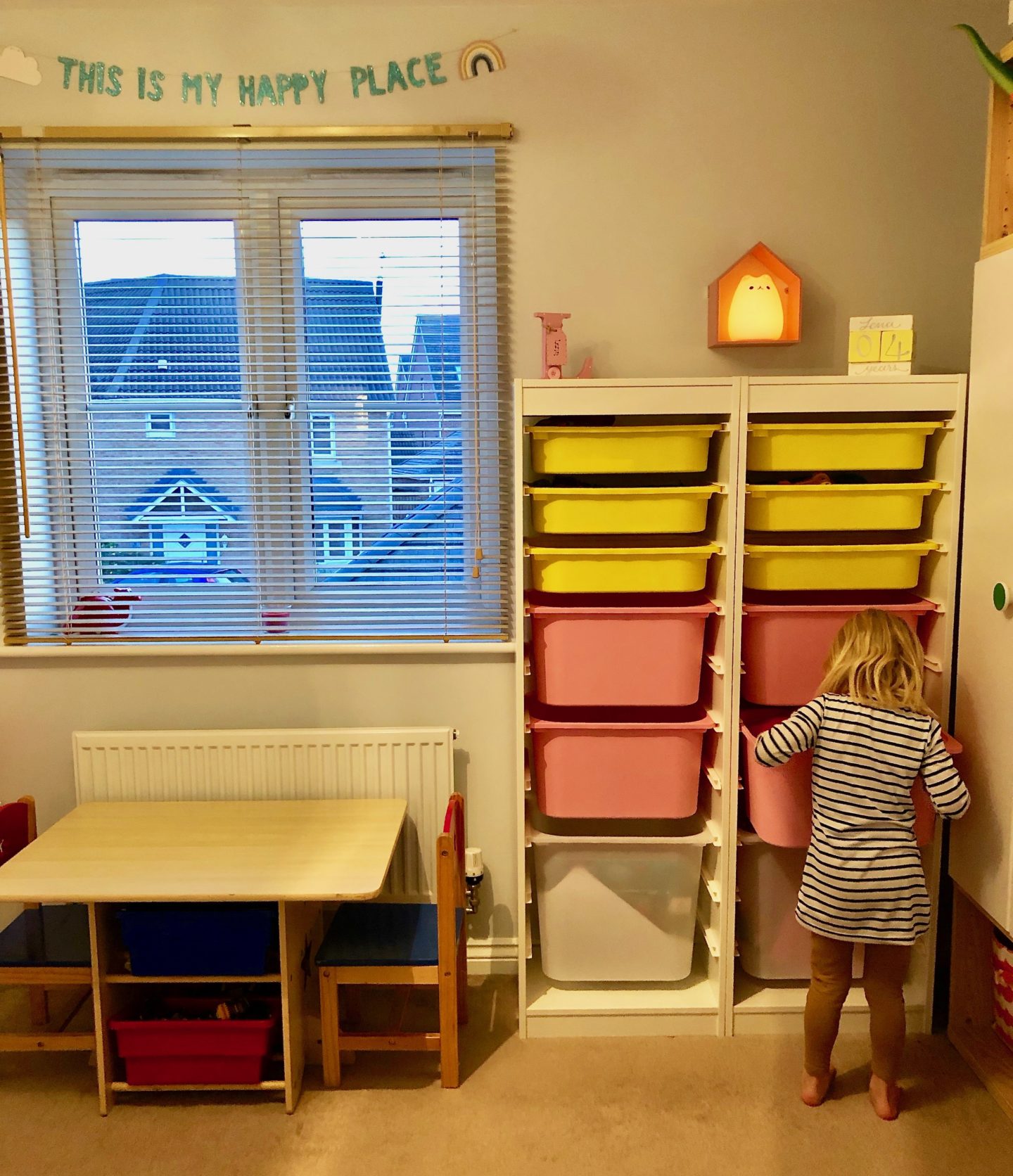 As with all furniture, it's important to anchor it to the walls around children to avoid tipping risks – especially something like this that kids will be pulling drawers out of or can climb onto.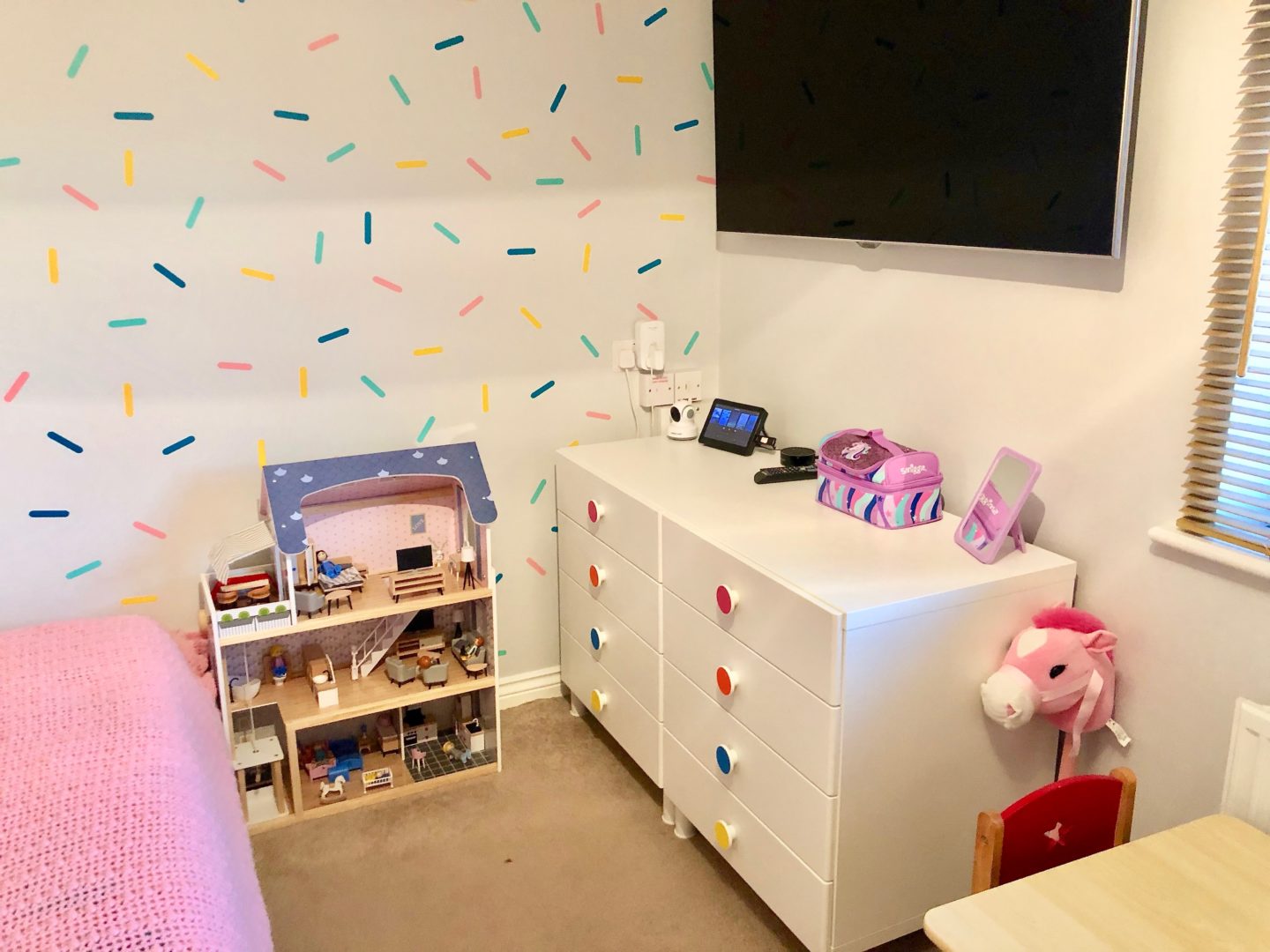 Making an arts and crafts nook with the MÅLA series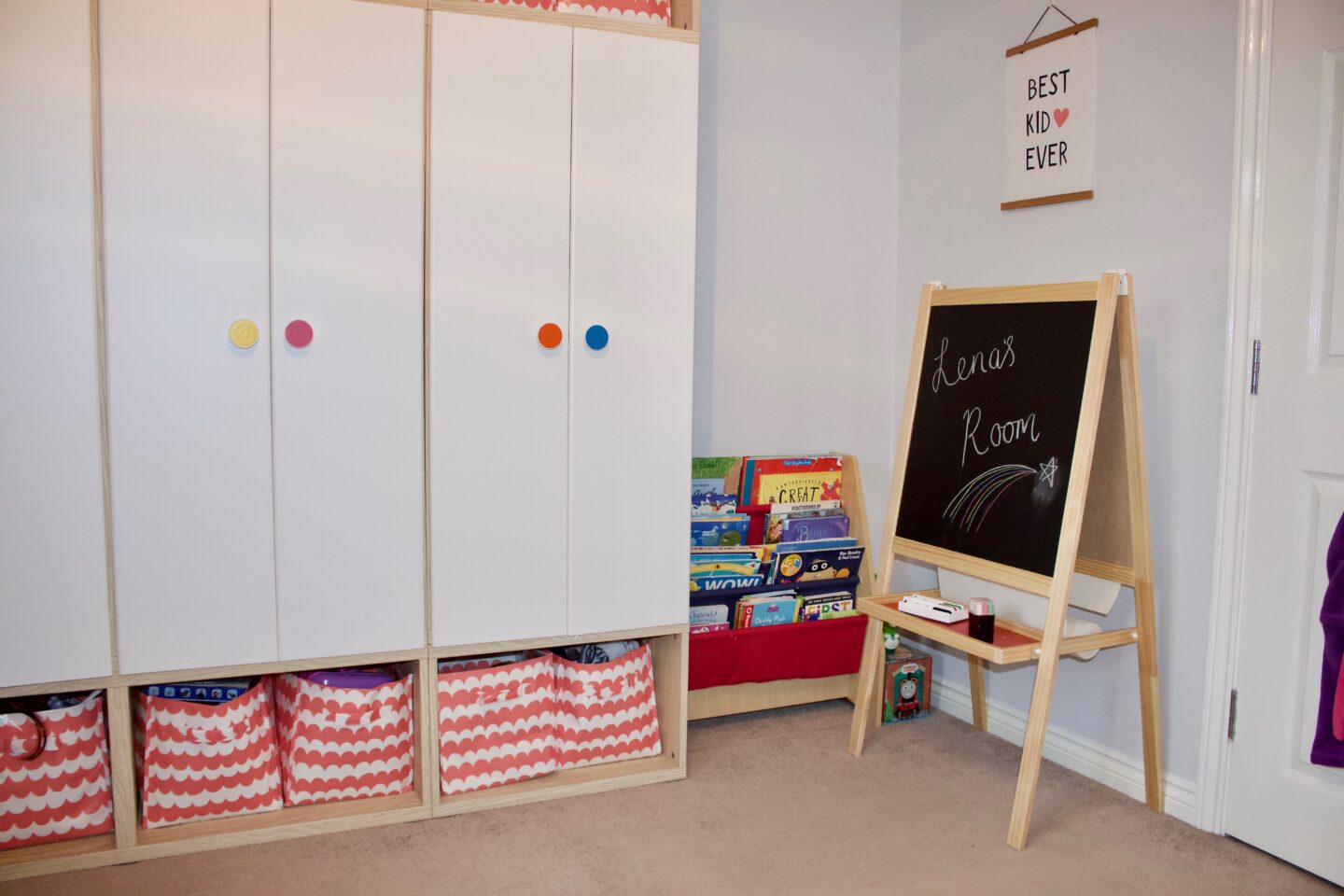 As Lena is so into arts and crafts right now I thought it would suit her to make a little arts and crafts nook in her bedroom.  I've filled Lena's TROFAST with her colouring books, activity books, stickers, colouring pens, paints, note pads and crafting materials. The TROFAST is next to her little table so she can grab her stuff from the TROFAST and then sit down to do an arty activity.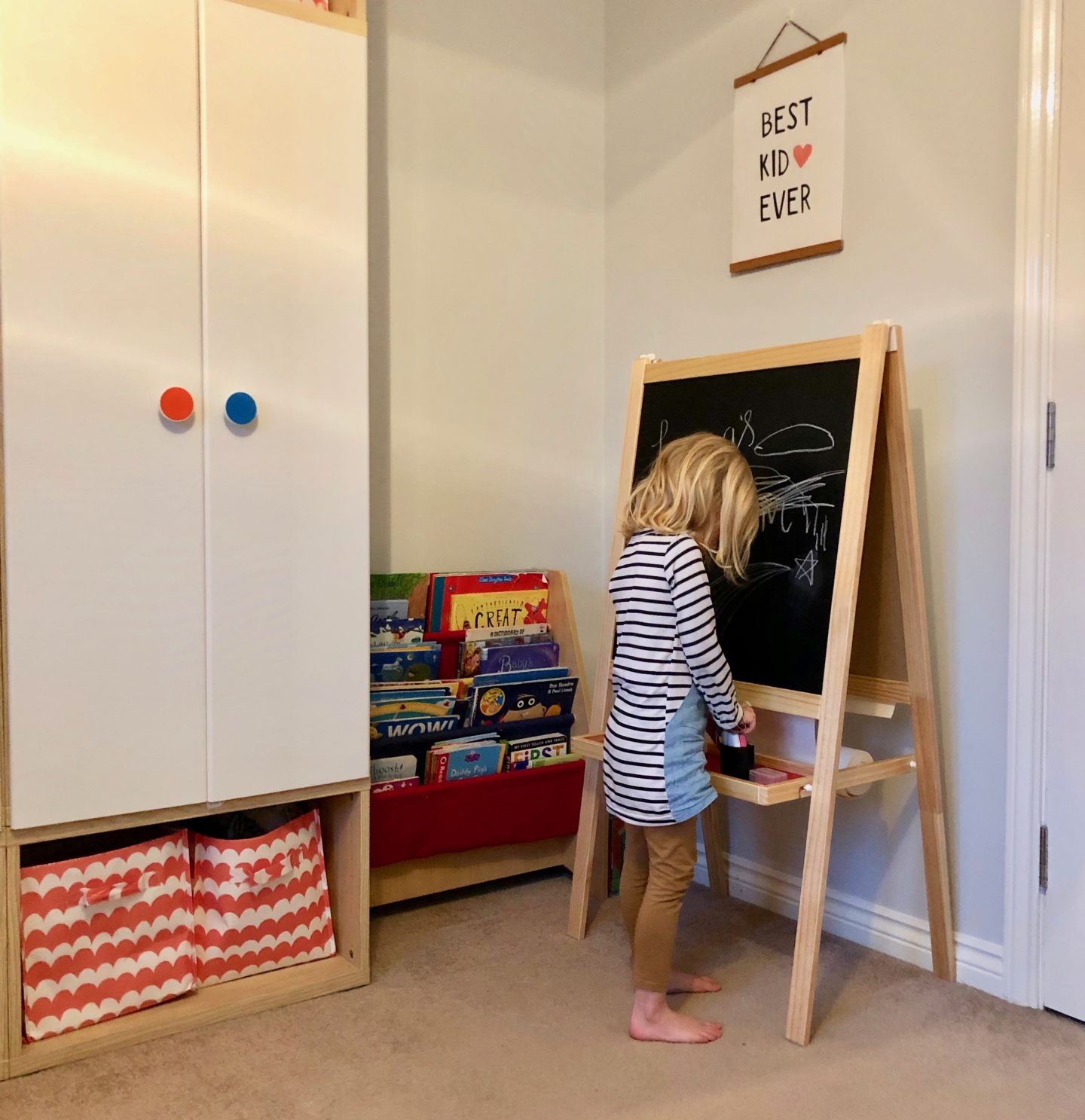 To complete the section and make her feel like a proper artist we've bought here a MÅLA Easel (softwood, white) £18.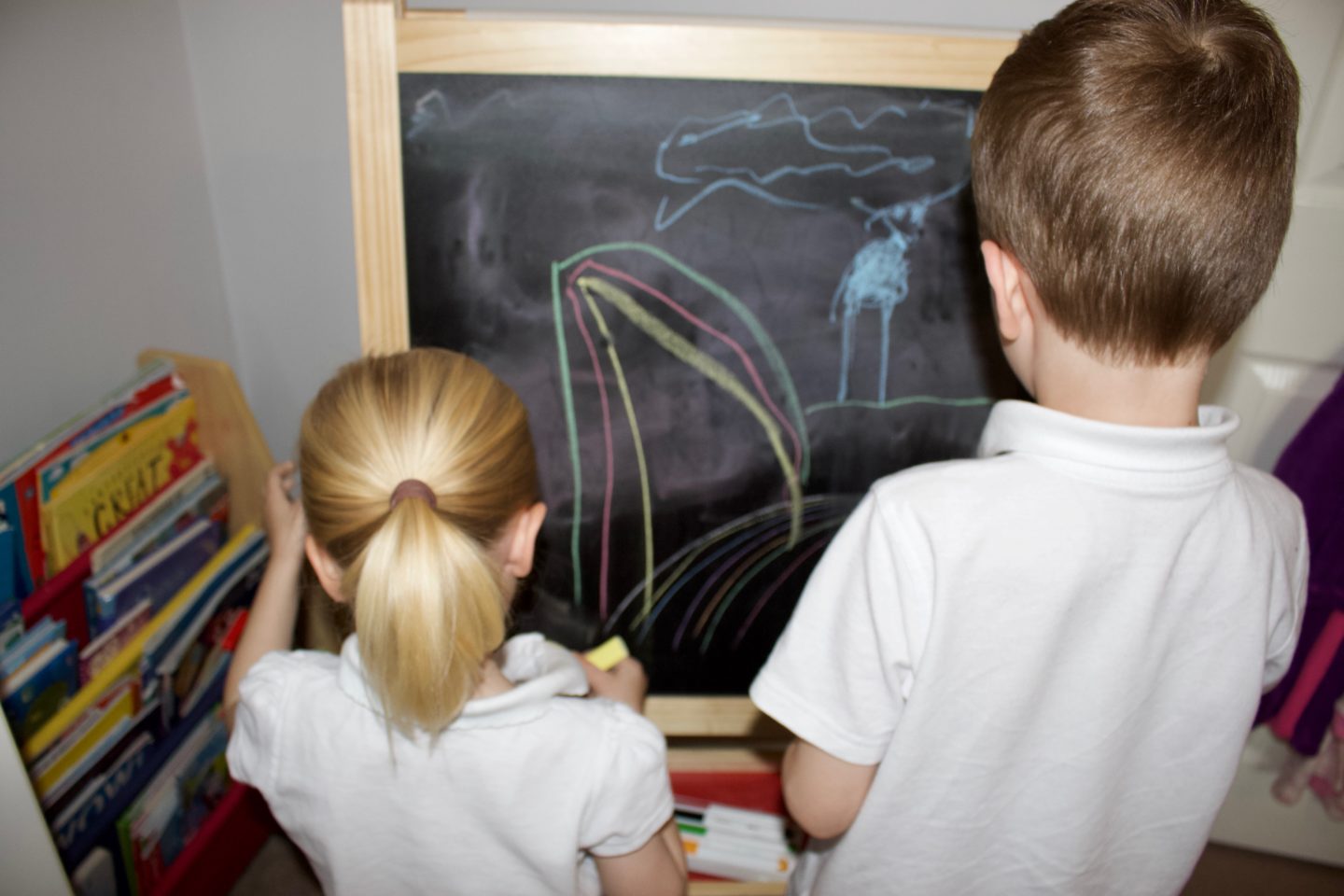 The easel has a whiteboard on one side and a blackboard on the other. We also bought a MÅLA drawing paper roll to add to it. The easel is quite large but it can be folded flat easily so that it can put away when not in use.
We bought the following accessories to go with it:
MÅLA chalks, mixed colours, £1.25/9 pack
MÅLA whiteboard pens, assorted colours, £2.50/4 pack
MÅLA drawing paper roll, £4/30 m
MÅLA brush, set of 6, £3
MÅLA, fluorescent/glitter paint, mixed colours, £8/0.64 l
Now hopefully Lena can de-stress from school with some contained creativity and stop screaming at her brother to release her frustrations!
Animal finger puppet toys for role playing de-stress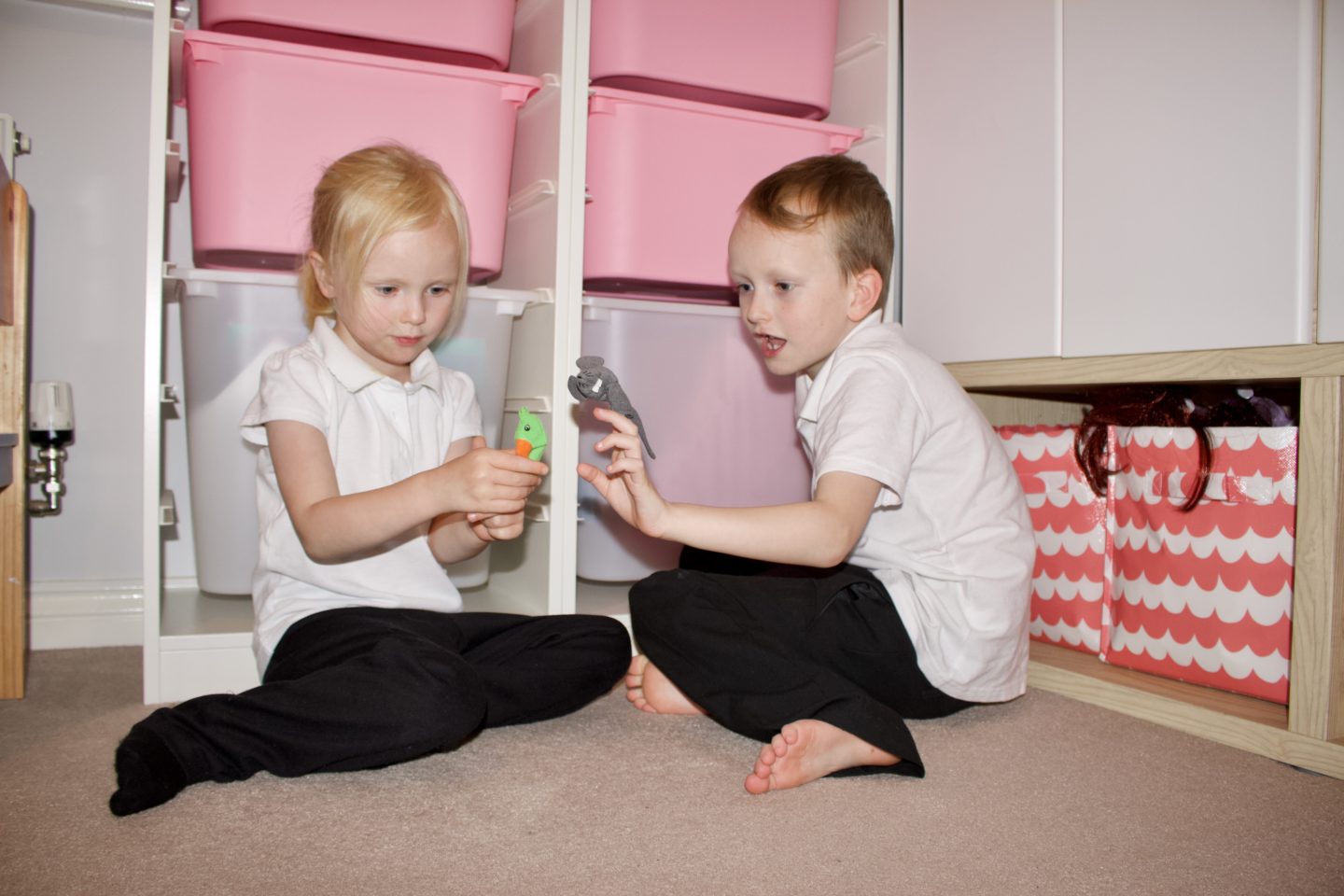 We also couldn't resist picking up some of these TITTA DJUR finger puppets (£5/10 pack) for Lena who adores animals. I'm hoping when she bores of drawing, she and her big brother can enjoy role-playing with these together and they can pop in her small TROFAST box when not in use. IKEA just make the cutest little toys and they are so affordable and stylish.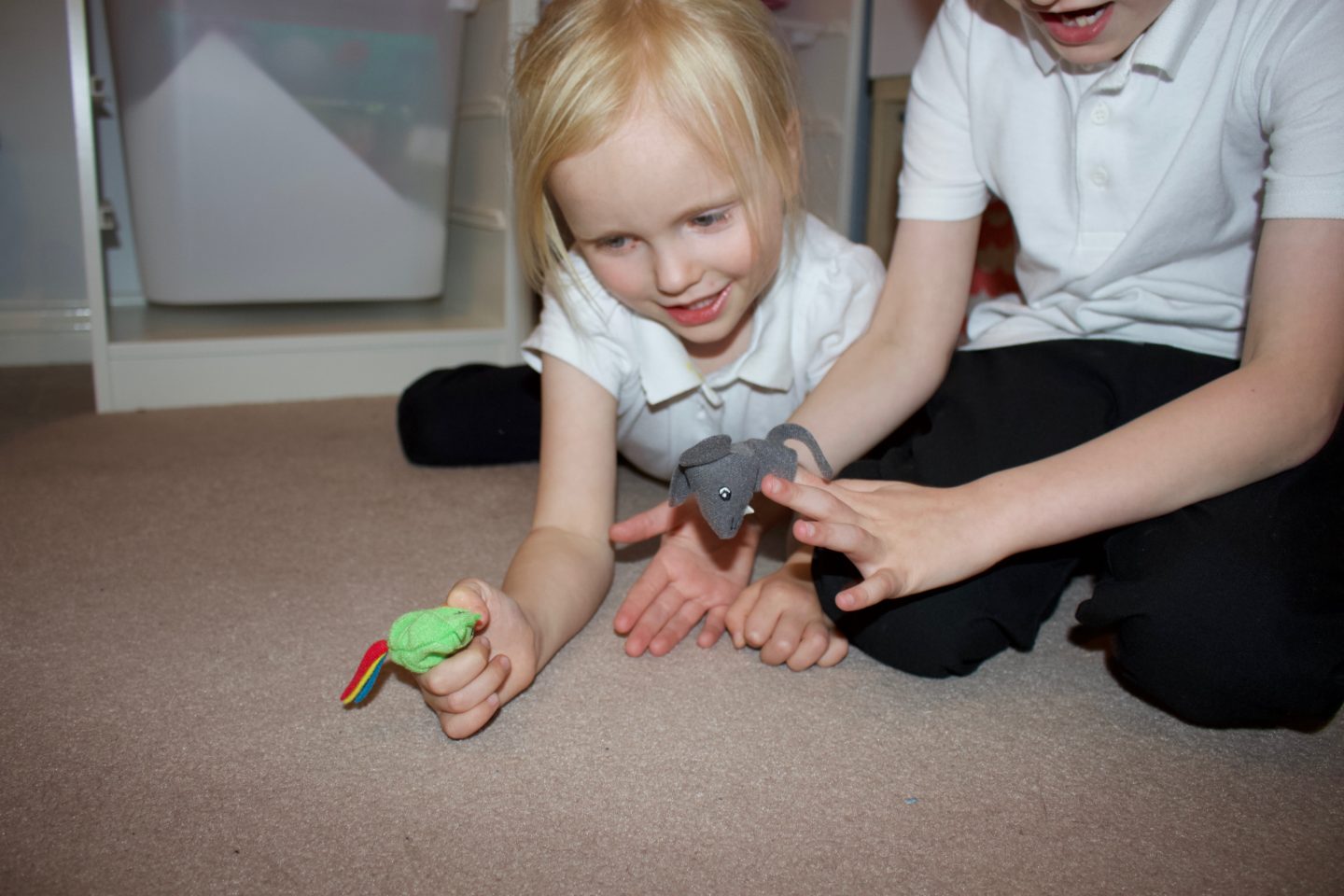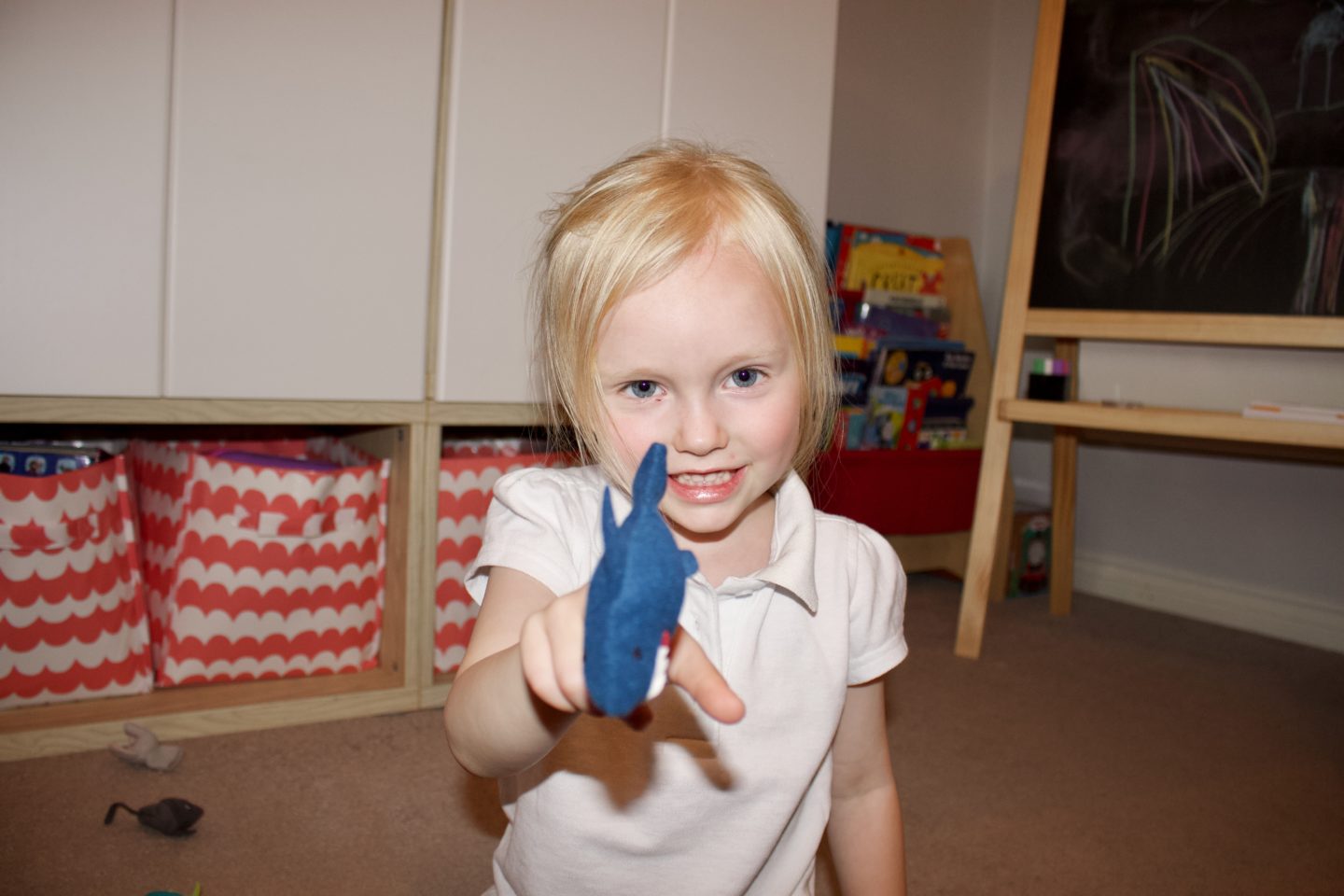 Creating toy storage and seating in a 'big boys bedroom' with STUVA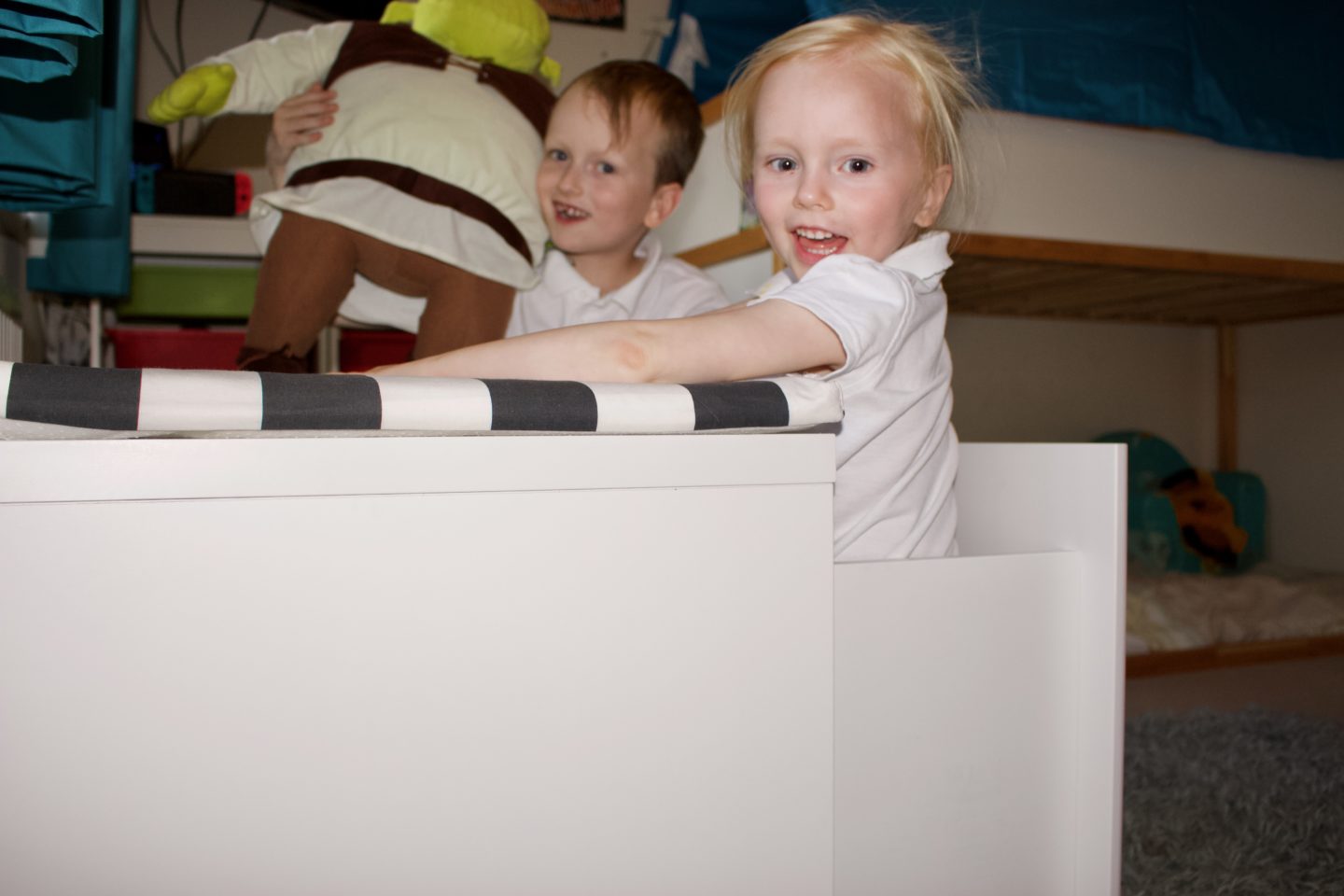 Arlo recently had a bit of a room update from IKEA with a STUVA desk and JULES chair and a KURA loft bed so he didn't need much. We did have a small issue with storage for soft toys and Arlo having somewhere he could sit to watch his TV so we have added a STUVA / FÖLJA storage bench £45 (90x50x50 cm) to his room. This means he can use it to store toys in and we bought the HEMMAHOS black and white bench pad £12 to go on top to make it comfortable to sit on too.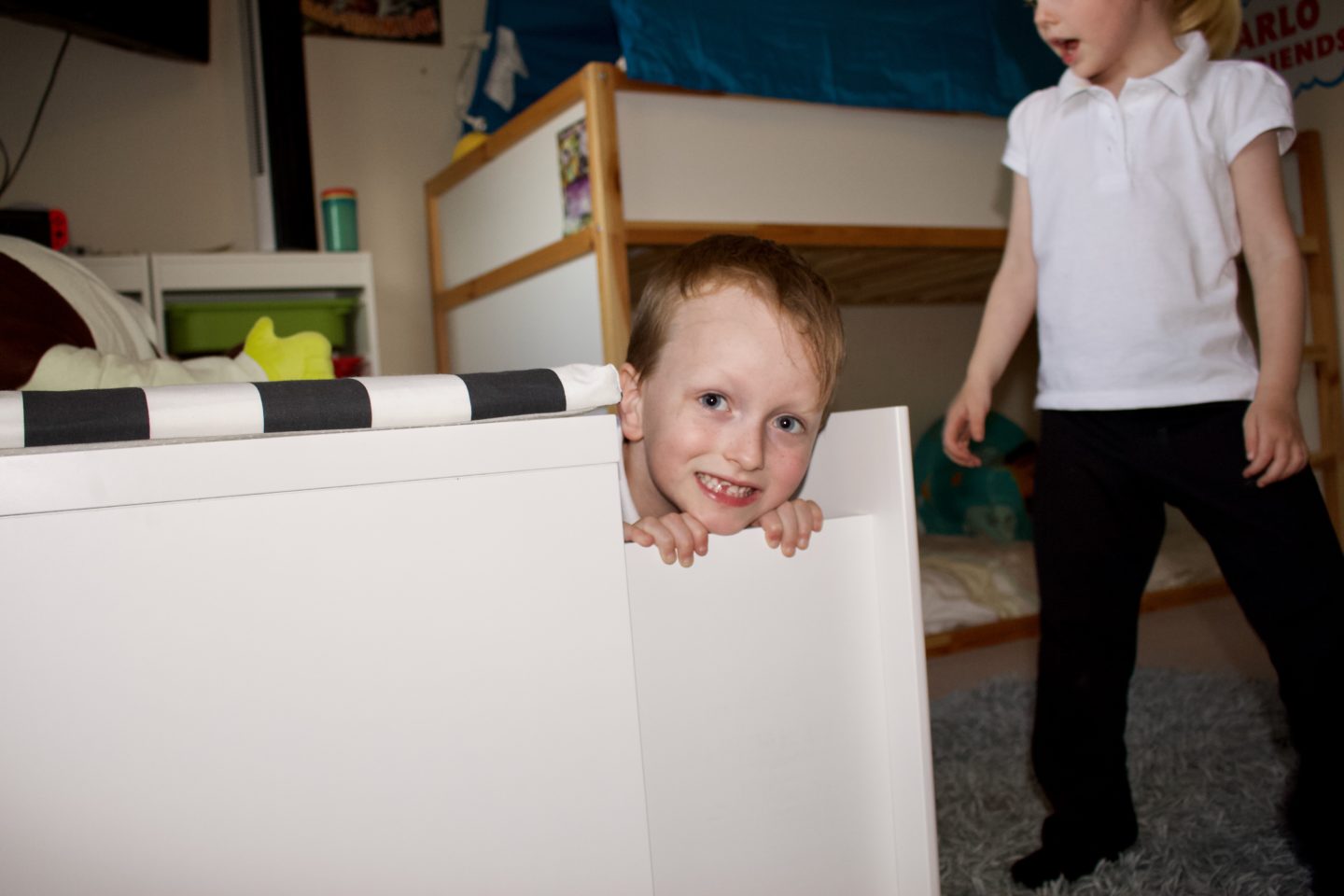 The box is easy to pull out and push in since it has castors and grip-friendly handles. In the large box there is plenty of space for large things like soft toys and balls – perfect for tidying up in a flash.
I might also buy some SLÄKTING boxes –to organise inside the box. Arlo felt proud as punch of his new bench/drawer. He told me it was 'neat' and kept sitting on it smiling which made my day.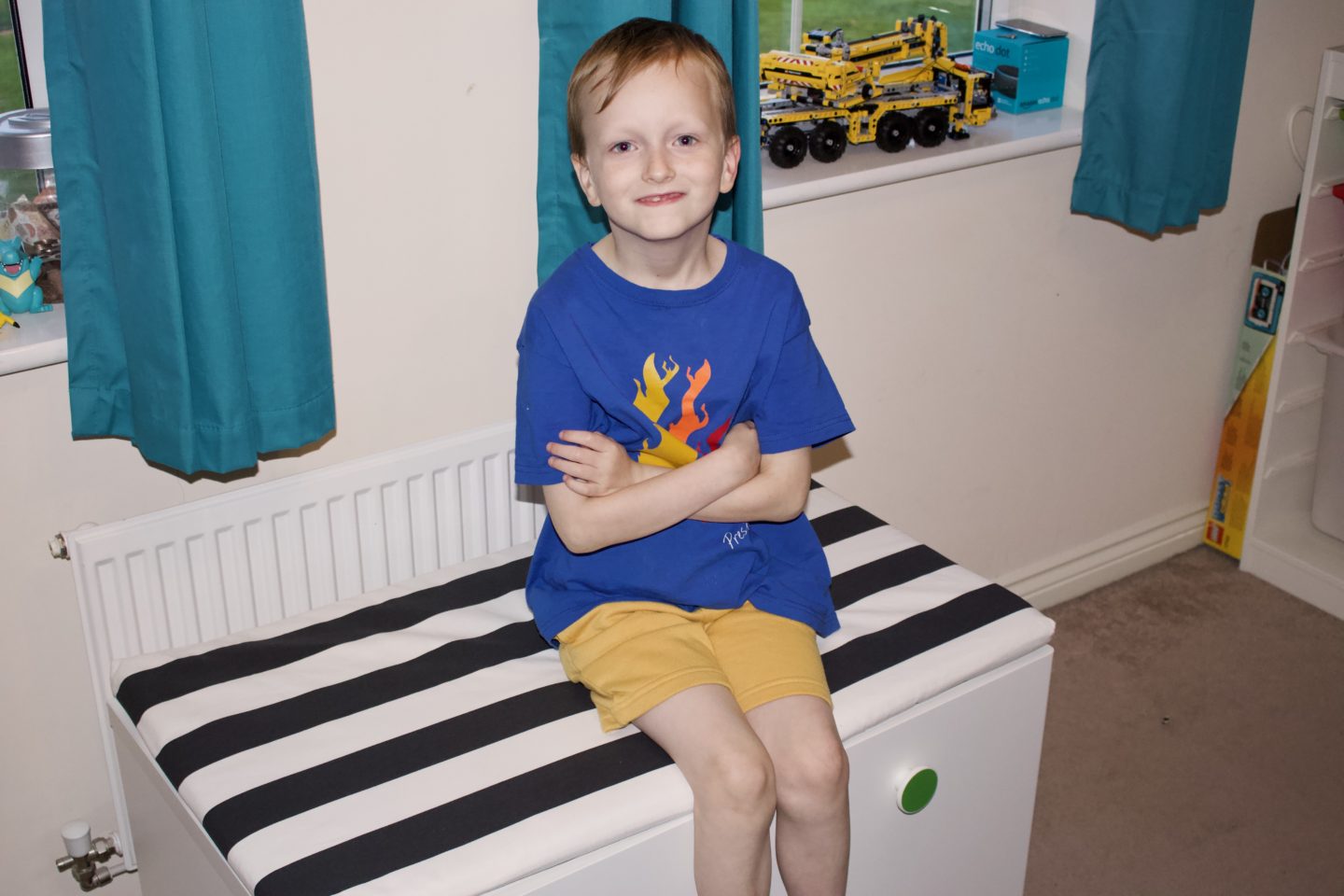 Our next steps is a to repaint and decorate Arlo's room and then go through all of the kids' toys and sell/donate what they no longer play with but once that's done that's their rooms complete (for now)!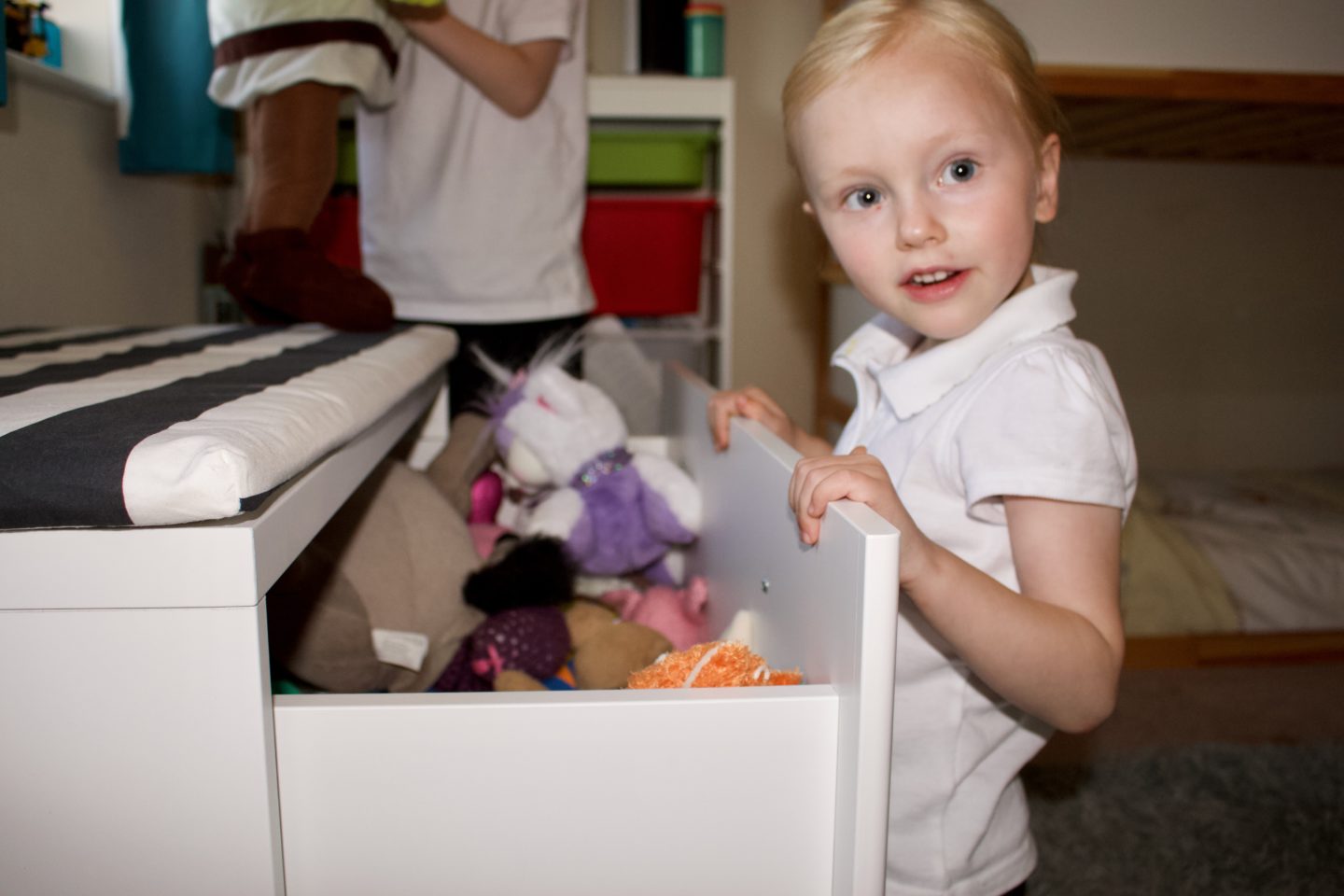 Summary
Just as with the hallway makeover, these were small, affordable changes we made that have resulted in the space being more functional and organised. IKEA children's storage is the best there is in my opinion. You can't overlook how some decent storage can transform how you actual live in and enjoy your space and in turn your home.
I defy you to find better than IKEA for affordable, stylish, storage solutions for modern-day small space living. We adore them and can't thank them enough for sponsoring this post so you can see how these products work in a real normal family home.
Who wants to take bets on how long this will stay tidy and organised for?
If you liked this post you might also like:
If you have enjoyed this post or found it useful, here are some quick and easy ways that you can support Nomipalony or say thanks: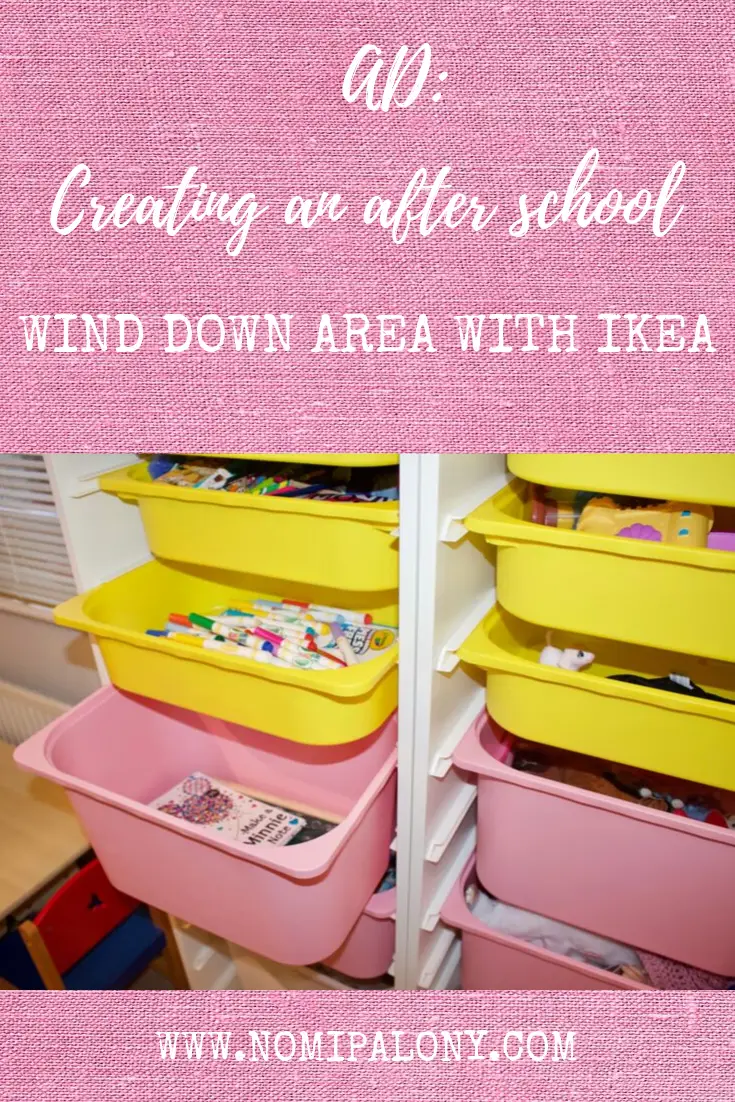 Disclosure: This is a sponsored advertorial post. For my full disclosure policy please see my about page.