Everything you need to know about wild and free camping in the UK – where it's legal, the best places to do it and more.
Free camping in the UK – can you free camp in the UK?
Free camping is also referred to as wild camping in the UK. You can free camp in the UK, in particular in Scotland and Dartmoor.
Is free camping legal in the UK?
Free camping is generally prohibited in England, Wales and Northern Ireland.
However, there are some exceptions to the rule allowing for some extent of free camping in specific areas or national parks, such as Dartmoor (below).
Free camping England
In England, free camping or wild camping is prohibited.
Some landowners are happy to host free campers so it is always worth asking whether a landowner would consider it.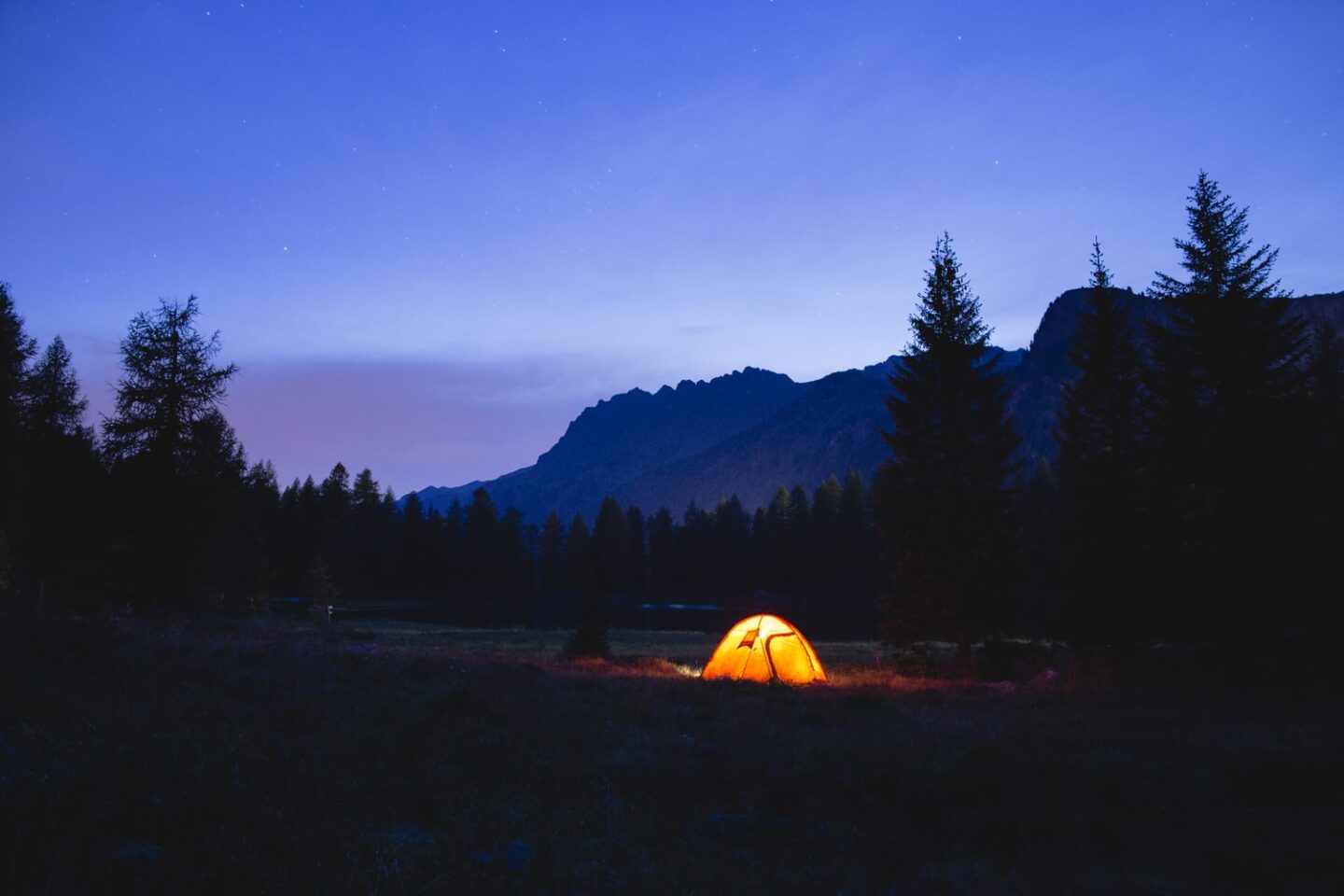 Finding where you can free camp in the UK
Nearly Wild Camping is a non-profit co-operative where you can search for landowners who are happy for you to camp on their land.
There are also a number of Facebook groups where people share tips and locations.
I personally like Camping Wild UK, Wild Camping in Scotland, Lake District Wild Camping and Family wild camping Scotland.
Punishment for free camping UK?
According to the Express, if caught free camping without permission, you will be found guilty of trespassing, however, as this is a civil offence you cannot be arrested for, you will likely be asked to move on.
If you do not leave immediately when asked to do so by the landowner, somebody acting on their behalf or a police officer – or if you return to the same spot within three months of being asked to leave – you may be found guilty of committing the criminal offence of aggravated trespass.
This is a crime that holds a maximum penalty of three months imprisonment, or a fine of £2,500, or both. First-time offenders would likely get a fine of between £200-£300.
Please note this does not constitute legal advice but it what I was able to find online at the time of writing.
Dartmoor free camping
In Dartmoor National Park in southern Devon, free camping is usually allowed in some areas of the park.
The free camping that is legal is called backpack camping in Dartmoor.
This means you must carry everything you need in a backpack (including your tent) to be allowed to free camp for one to two nights in some areas of the moors.
You should research where you are allowed to go camping in Dartmoor before you go in order to find the best spots.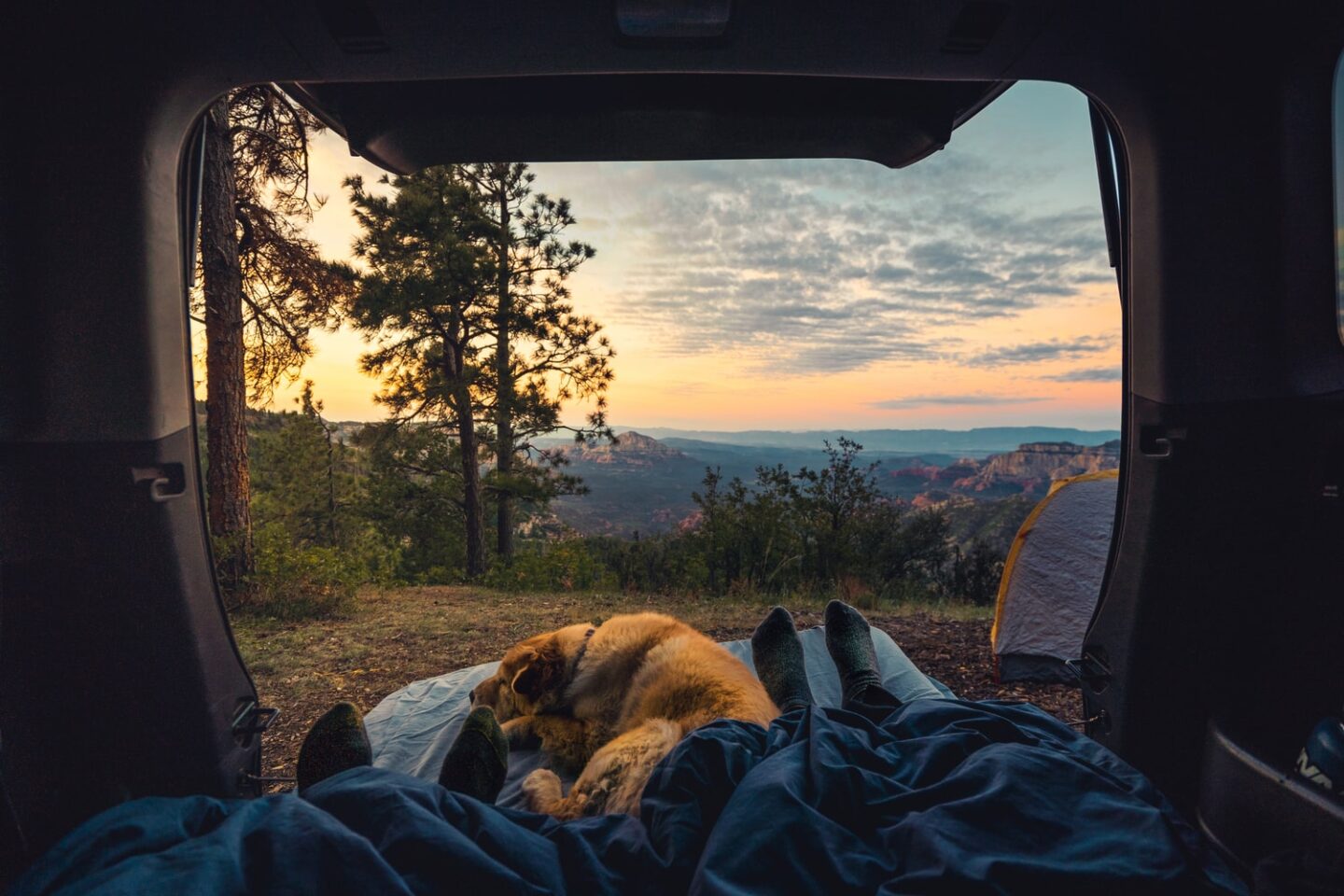 Free camping Scotland
Free camping or wild camping is protected by law in Scotland.
The Land Reform (Scotland) Act 2003 permits the public to camp on most unenclosed land. Scotland is therefore one of the best places in the UK to go free camping.
Free camping in Wales
In Wales, the Brecon Beacons National Park Authority provides a list of local farms which allow free camping.
How to free camp responsibly
To free camp responsibly, especially in Scotland, you should follow the Scottish Outdoor Access Code, this says:
"Access rights extend to wild camping. This type of camping is lightweight, done in small numbers and only for two or three nights in any one place. You can camp in this way wherever access rights apply, but help to avoid causing problems for local people and land managers by not camping in enclosed fields of crops or farm animals and by keeping well away from buildings, roads or historic structures. Take extra care to avoid disturbing deer stalking or grouse shooting. If you wish to camp close to a house or building, seek the owner's permission. Leave no trace by:
Some say you should choose a tent that camouflages with the environment so as to not ruin the scenery.
"You need to be aware that whilst you might visit a place only occasionally and feel that you cause no harm, the land manager or the environment might have to cope with the cumulative effects of many people. Acting with awareness and common sense underpins responsible behaviour".
5 pieces of advice for free camping responsibly
If you follow some of the advice for free camping you can often get away with it (again, this is not legal advise!), for example:
Camp in a remote area
Camp higher up
Use a small unobtrusive tent
Camp later at dusk and leave at dawn
Leave no trace
Can you camp in your car UK?
The same rules apply to camping in your car as for free camping.
Can you sleep in a lay-by UK?
If you are the driver in charge of the vehicle it is illegal to sleep in it 'on the public highway' this includes lay-bys!
Even if you take keys out of ignition, sit/lie in a place that is obviously not the driving seat, it is still illegal.
It's not an offence to sleep in your car, but it's the location that's important.
Look for a safe place to park. It is legal to do so on residential streets but be aware of any parking restrictions.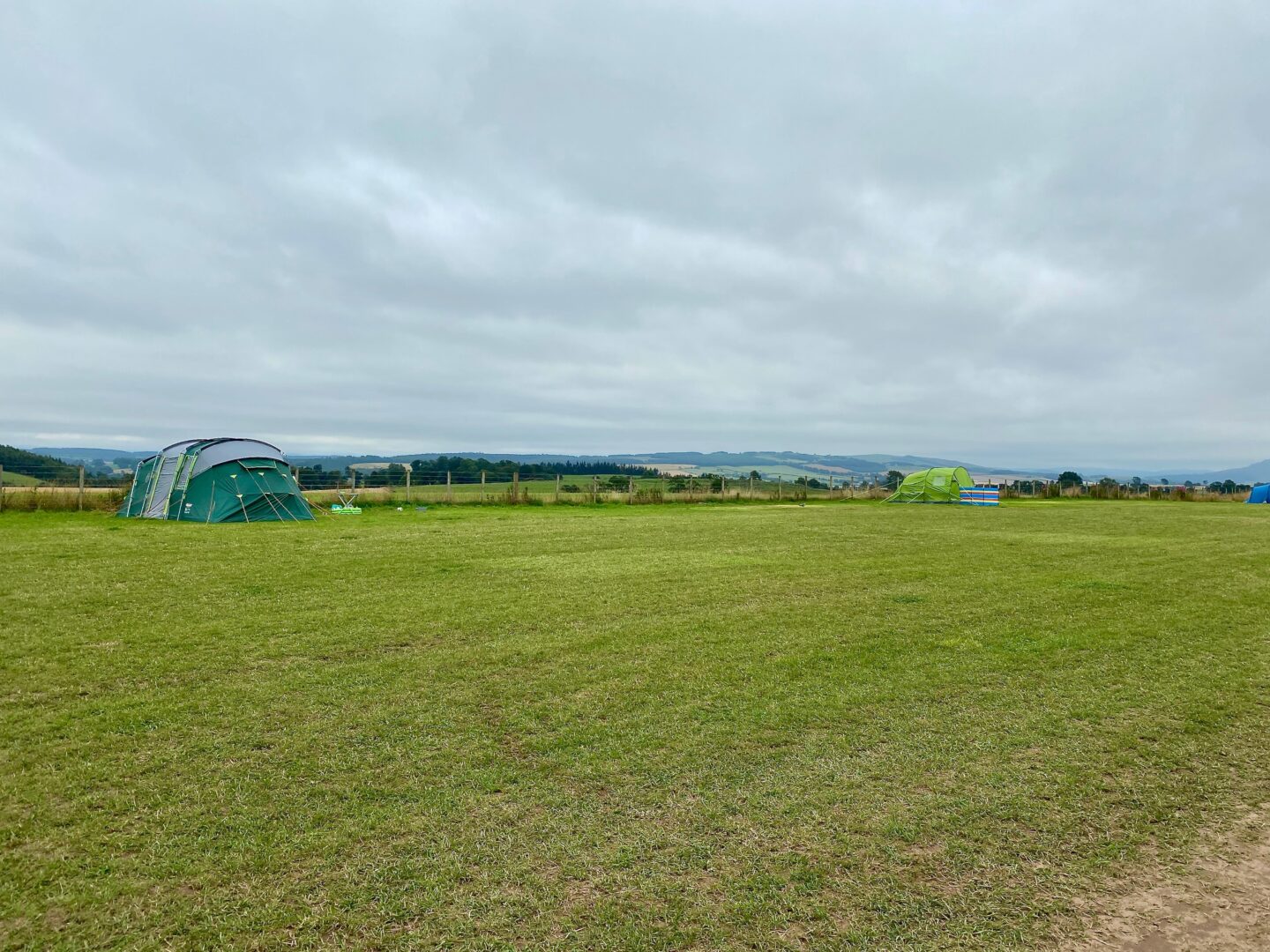 Can I camp on the beach UK?
The same rules for free camping (above) also apply to beaches. Beach camping is illegal in the UK apart from in Scotland. Many camp on Scottish beaches for this reason.
Can you wild camp in the Yorkshire Dales?
Whilst it's technically illegal to free camp in the Yorkshire Dales, many do free camp there. The same applies to the peak district. These are both popular hiking areas.
10 best free camping spots UK – where can you camp for free in the UK?
Some areas I've read are good for free camping in the UK include:
Meldon Hills, Peebles, Scotland
The Leadhills, Scotland
Loch Venachar, Scotland
Loch Lomond, Scotland
Aberdour Beach, Scotland
Tynninghame Beach, Scotland
Arisaig, Traigh Beach, Scotland
Peak District, England (not legally permitted)
Lake District, England (not legally permitted)
Dartmoor, England
Don't forget your free camping UK essentials:
For more recommendations on what you might need to buy for free camping check out my post on creating a family camping starter kit from scratch.
If you liked this post you might also like these free camping UK posts that recommend some scenic places in North East England that you can camp:
If you have enjoyed this post or found it useful, here are some quick and easy ways that you can support Nomipalony or say thanks:
Share this post with your friends  
Pop over to my Amazon Storefront to see what products I have been buying and loving from there recently, including my health and fitness products list.
Sign up to my mailing list 
Women can join my feminist Facebook group – the Nomipalony Freehouse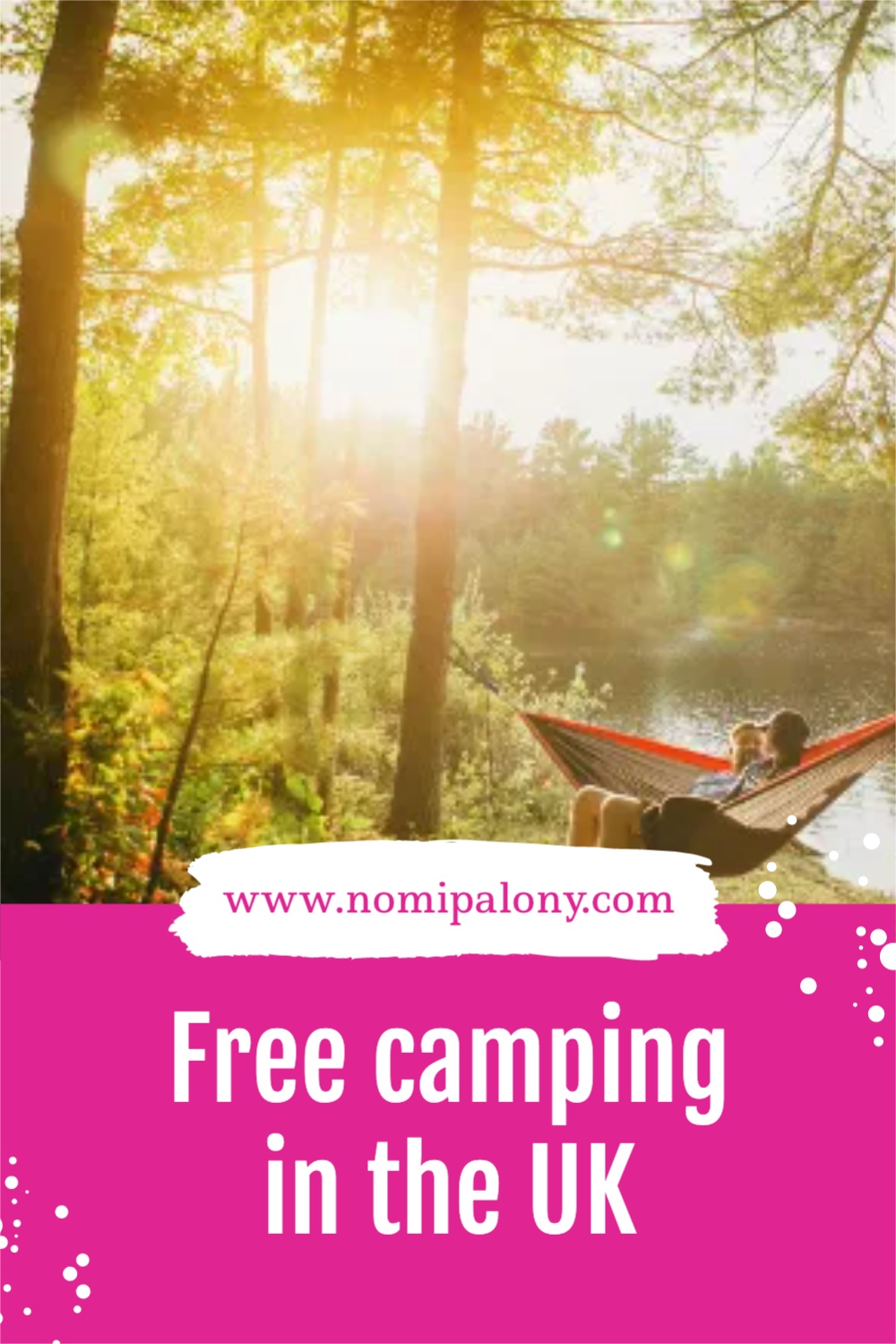 Disclaimer: This post contains affiliate links. If you purchase through an affiliate link you will not be charged any more for your purchase, but I will receive a small fee for referring you. As an Amazon Associate, I earn from qualifying purchases. For my full disclosure policy, please see my about page.