When we were going on our latest family camping trip, I shared my family camping checklist on Instagram Stories. I got lots of messages from followers saying that they loved it so I ran a poll to see if I should put it on the blog and 90% said yes so here we are! You DO NOT need to enter your email details to download the camping checklist. If you are new to camping you might find my ultimate guide to family camping post helpful which is a round up of all my camping posts including how to create a family camping starter kit.
Background to the camping checklist
I have now developed this master family camping packing checklist over the course of 6 family camping trips, 4 of which were at festivals, in a variety of different weathers. Each time we realised that we needed something we didn't have I have added it to the checklist so it has grown over time. I consider it to be fairly robust now.
How we use the camping checklist
The way I use this camping checklist is firstly, I use it to pack all the items for us. Then once we have packed the car, Papa Ginge and I sit down and I read out each item and then physically tick them off on the camping checklist last thing before we go on our trip.
Context to the camping checklist
Now before you download it I want to explain a couple of things. Firstly, we are a family of 4 so I have 4 columns on the list so that I can check I've packed something for each member of the family for items where everyone needs something, for example, our camping chairs or our water bottles.
You could absolutely get away with taking less than this. This is so we can camp in relative comfort and luxury.
Also, we haven't yet started any significant cooking whilst camping. We have a stove for toast and teas/pot noodles etc but largely, we tend to go out for meals when we are camping. If you are camping for a while and are considering cooking meals then you will need to add more cooking equipment on here.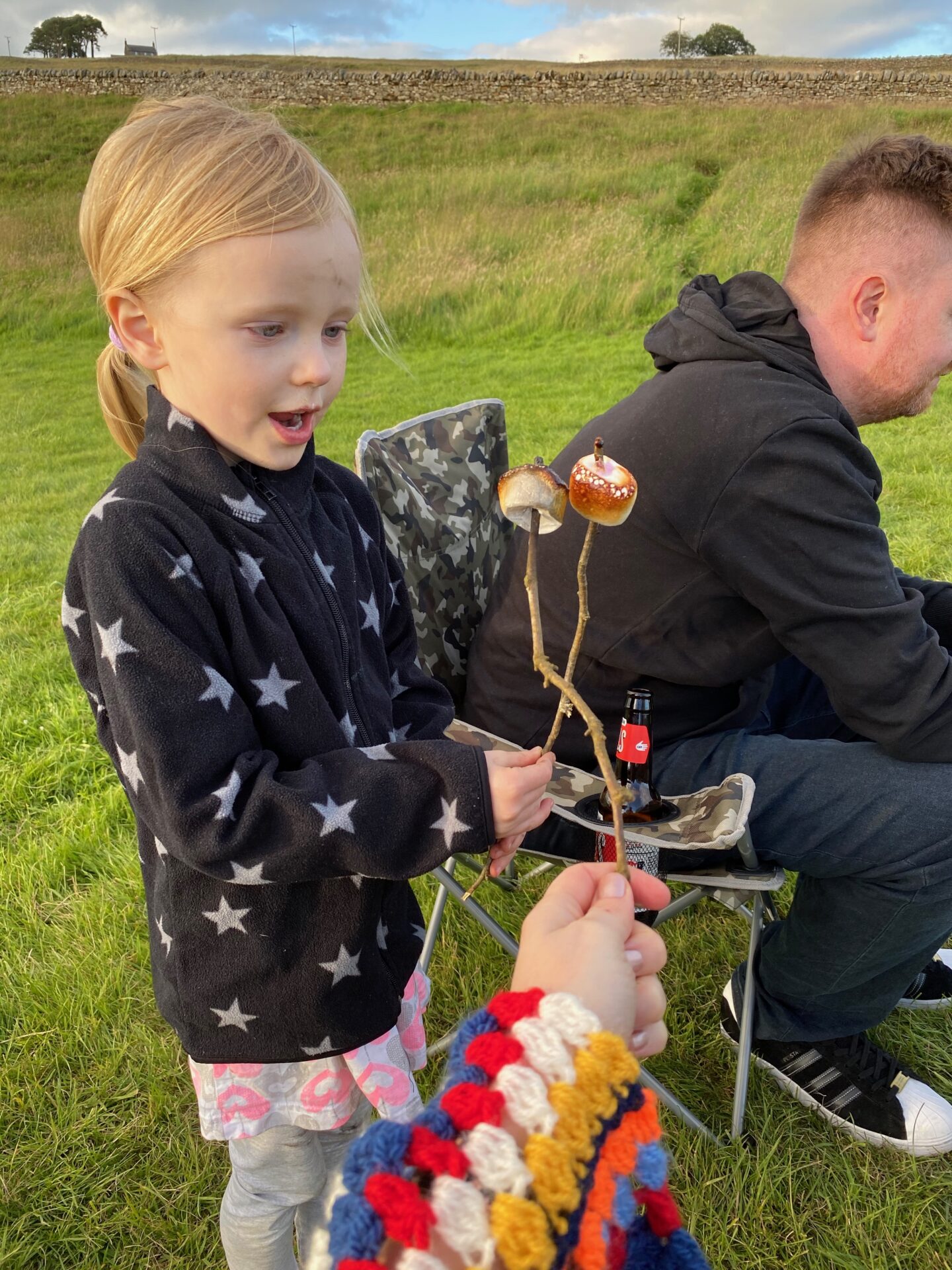 Categories on the camping checklist
The family camping checklist is divided into categories:
Tent gear
Day bag or outdoor backpack (we have a day bag for our adventures off the campsite and I pack this ready to go)
Electronics
Clothing
Toiletries
Festival (I just cross this section out unless we are going to a festival)
Games and activities
Food and drinks
Kitchen
Busy bags for kids (they pack a rucksack each to keep them entertained in the car/tent)
Then I also have a section for things to do the day before we go and things to do as we leave the house to keep us organised and on track
Freezing food/drinks
You might see that in the food section, I have sandwiches for day 1 and 2 on my camping checklist. What I do is I make a batch of sandwiches/buns (currently salmon paste) and freeze them. I also make a batch of sandwiches/buns (usually egg and salad cream or tuna mayo) and pop them in the fridge. The fridge sandwiches are for a meal on our first day or while we are travelling.
The frozen sandwiches go into the cool box and get defrosted for the next day for a picnic. This helps us keep our costs down and saves us making picnics in the tent.
If you want to learn more about how freezing sandwiches is a game changer you can read my freezing sandwiches guide here.
We also freeze most of our drinks which helps keep our cool box cool for longer.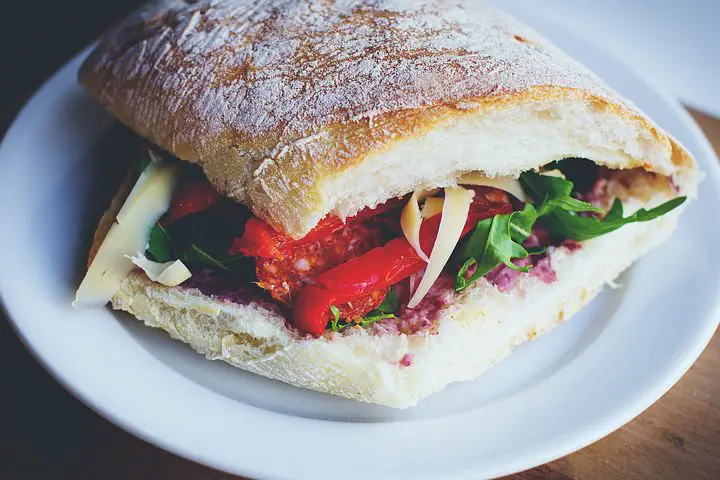 This camping checklist keeps us on track for camping so we have everything we need. When family camping it really is so important that you don't leave something essential behind as that's your home! It's no good if you forget your bed!
I hope this camping checklist helps you so you can adapt it for your family's needs. I have left it as a word document so you can simply add/delete as you require.
I'm not doing one of those annoying download things where you have to enter an email address to access it as a sneaky way to add you to a mailing list as I think it's sly and not cool.
That said, if you would like to join my mailing list that would be appreciated. I'm not currently sending out emails at the moment but I do have plans to in the future when life isn't so pandemic full on!
The family camping checklist download
If you have any questions about anything I've included in the camping checklist then drop them in the comments and I'll answer them.
If you liked this post you might also enjoy:
You can read our review of our OLPRO tent that we love and you can buy the OLPRO Home tent here (ad/affiliate link) with 10% off with the code NYOMI10.
If you have enjoyed this post or found it useful, here are some quick and easy ways that you can support Nomipalony or say thanks: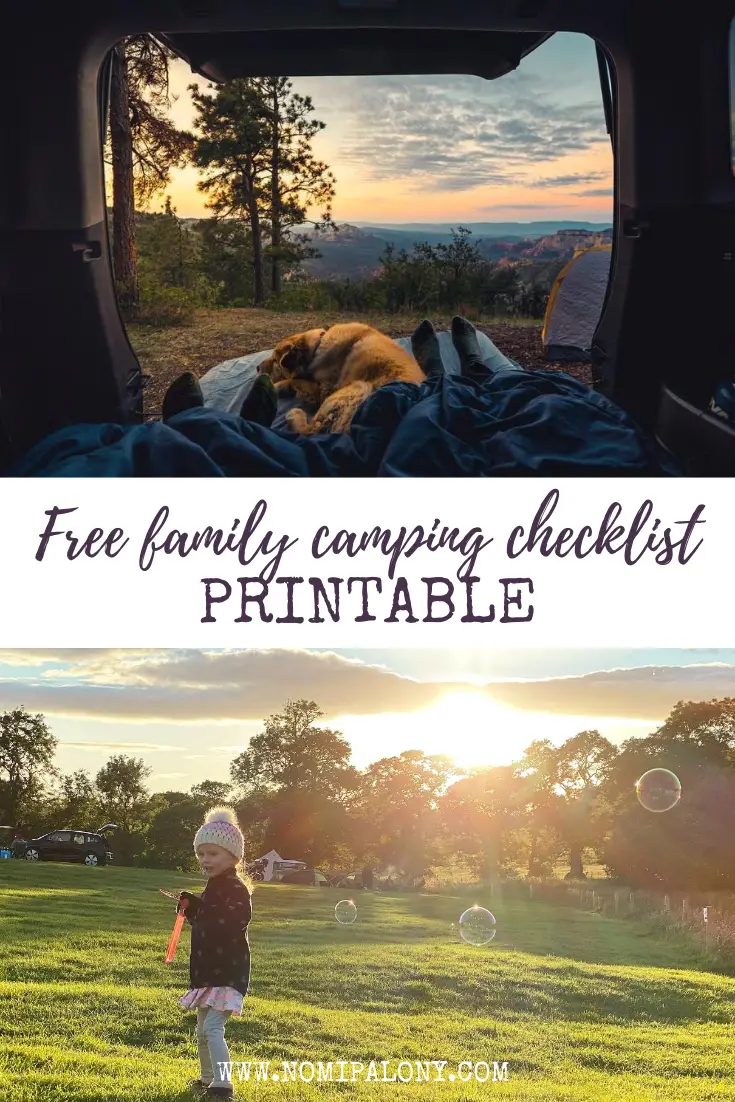 Disclosure: This is a sponsored advertorial post. For my full disclosure policy please see my about page.