I have really fond memories of camping growing up. We didn't have a load of money, so all of my holidays as a child were camping ones. Then as an adult, I continued to camp at festivals, going to Glastonbury, Leeds festival, T in the Park and more. Having children put us off camping for a while but now they are 3 and 6 we thought it was time to take the plunge again. I realised that it had been 9 years since I had camped! I also realised that my old festival camping kit was not going to cut it for a family of four. We needed to get everything from scratch so I wanted to keep to what we felt was essential to keep our family comfortable. Now we have camped as a family at Just So Festival and Electric Fields Festival it went way better than we expected so I thought I would share our camping starter kit for those of you looking to start your own. Here's everything we bought and where we bought them from. After this post, if you are looking for a printable camping checklist to make sure you don't forget anything then see my free family camping checklist printable here.
Tent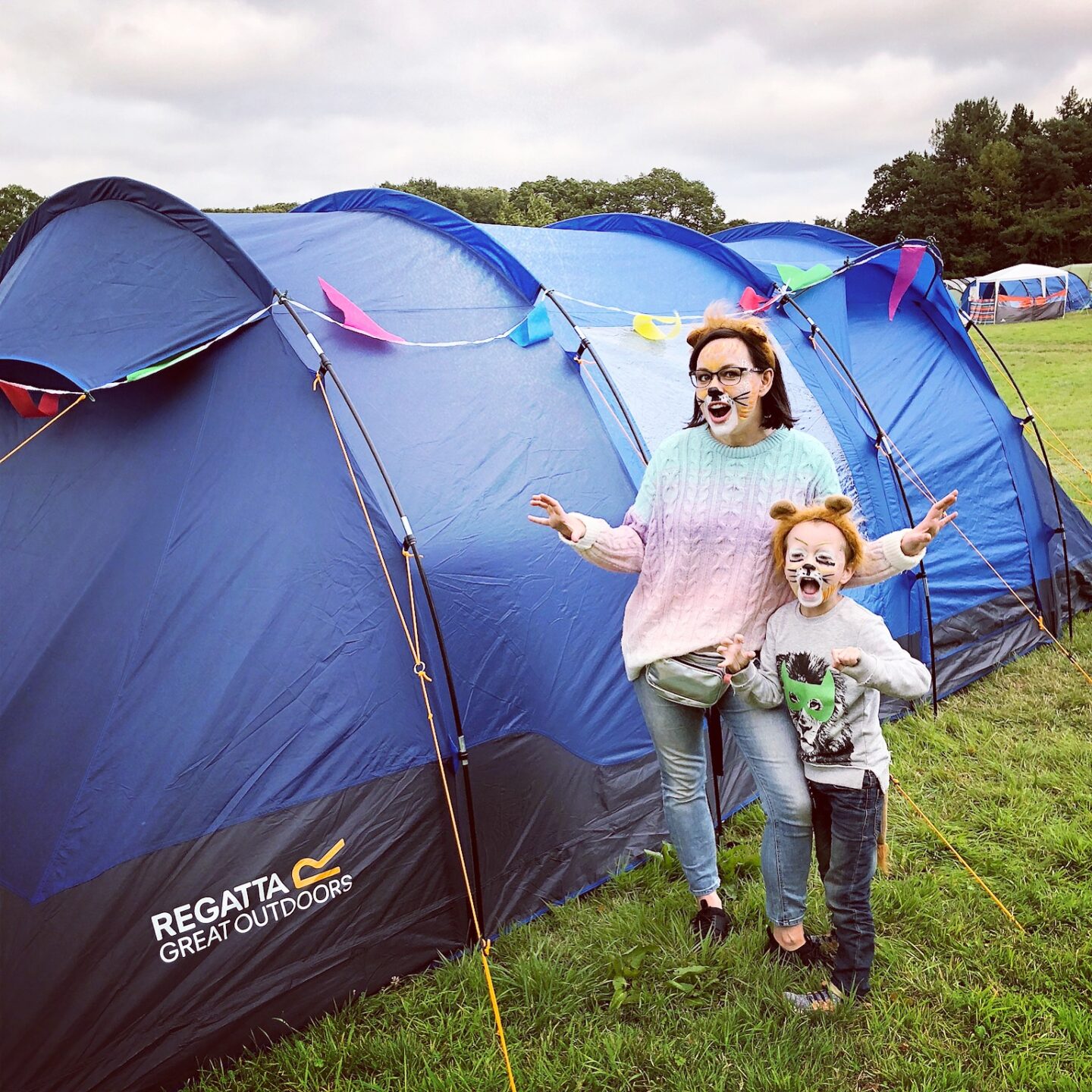 Obviously the biggest purchase when it comes to camping kits is undoubtedly the tent. What was important to me was that we had enough sleeping room for all of use to sleep in together (we are a bed-sharing family). It had to have a decent sized living area that my 6ft tall partner could stand up in. I wanted at least at 5000mm hydrostatic head to keep the weather out. Black-out bedrooms were a big plus. I wanted a tent that was affordable but didn't scrimp on quality.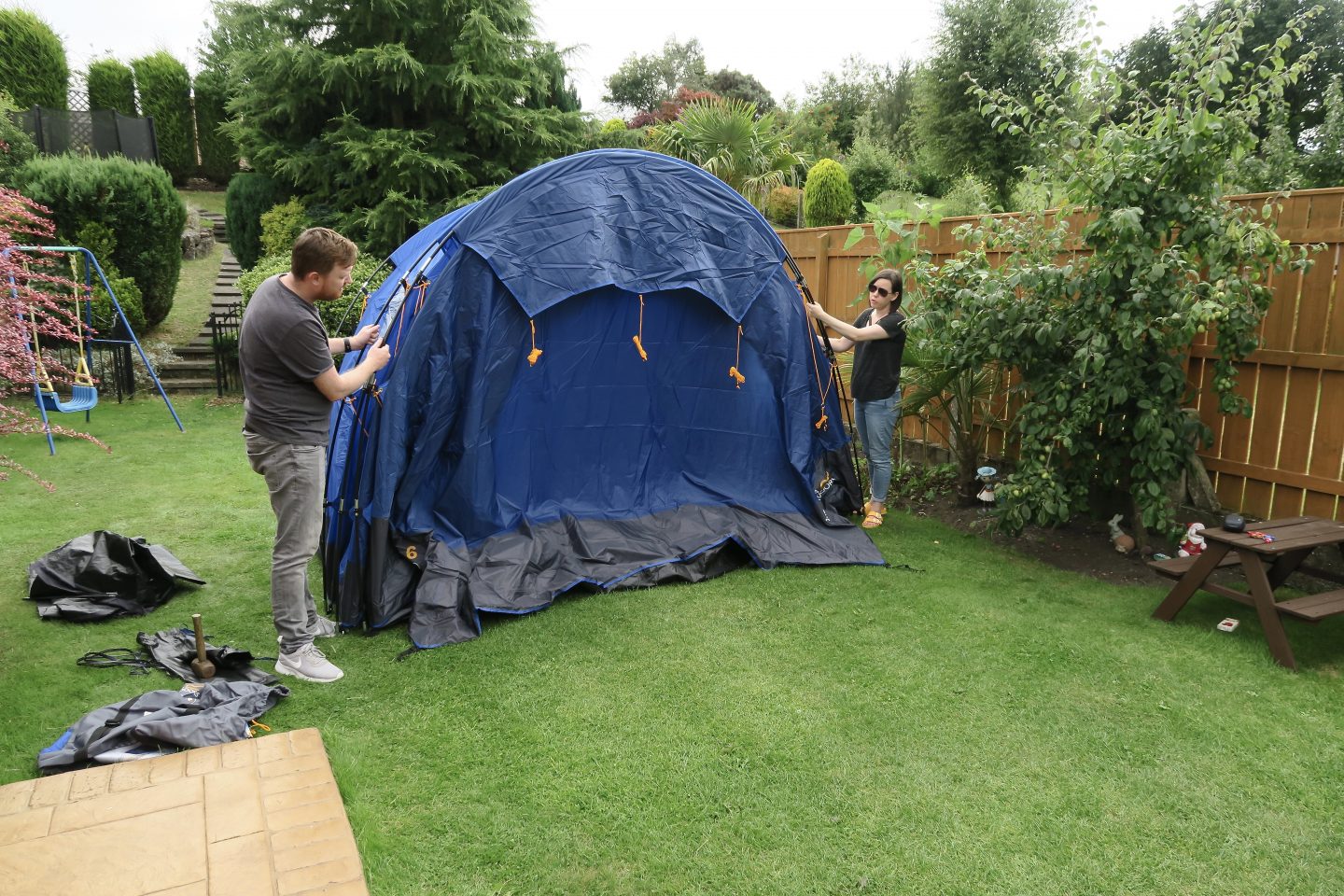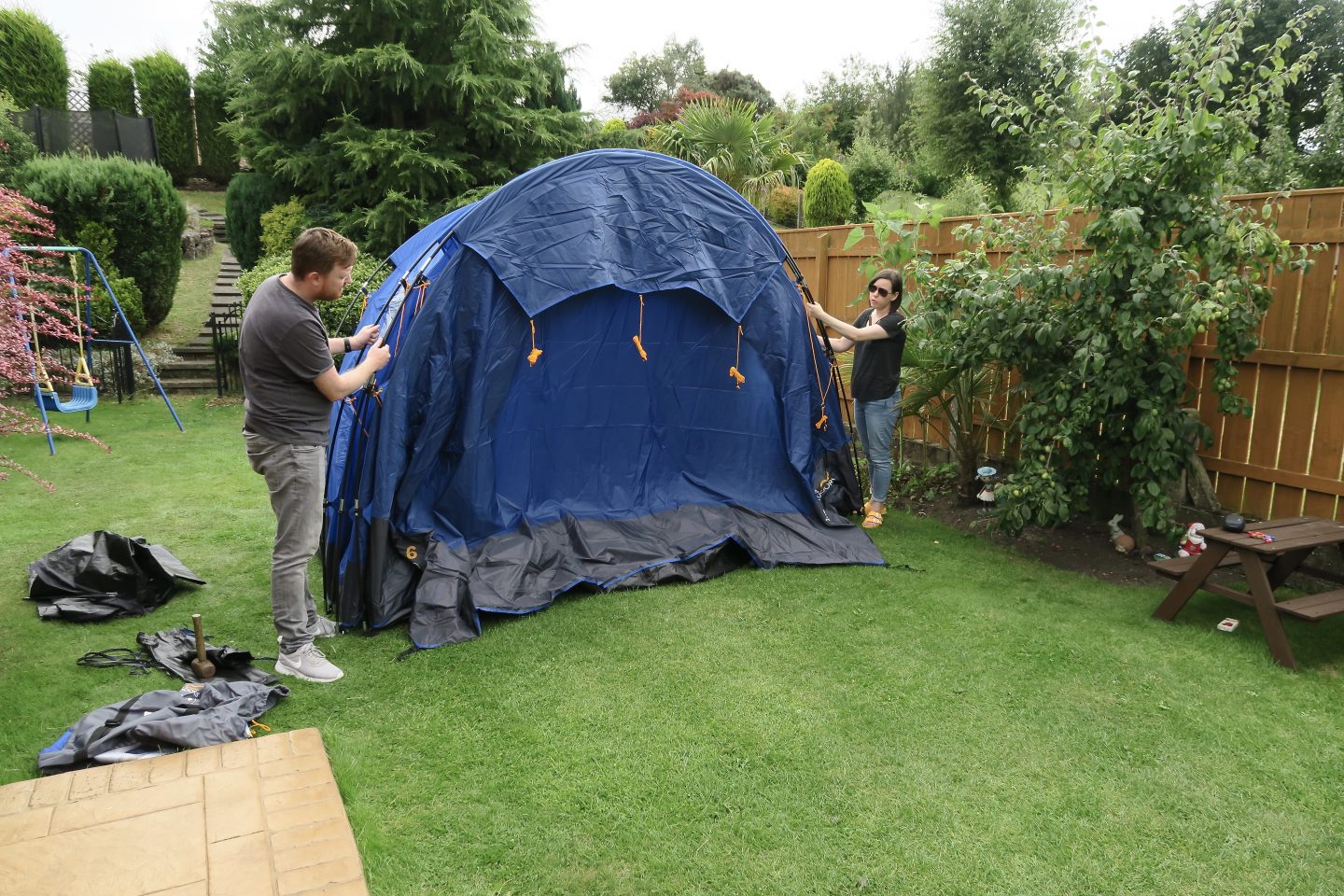 The Regatta Karuna 6 man tent (affiliate link) offers all of these things and more. It's the best poled tent I've ever slept in. We are able to use one bedroom as a closet but as the kids grow they can have more room or we can invite people out with us. I absolutely loved it and my non-sleeping kids both slept through the night. It feels strong and secure in wind and rain. I'm in love with this tent.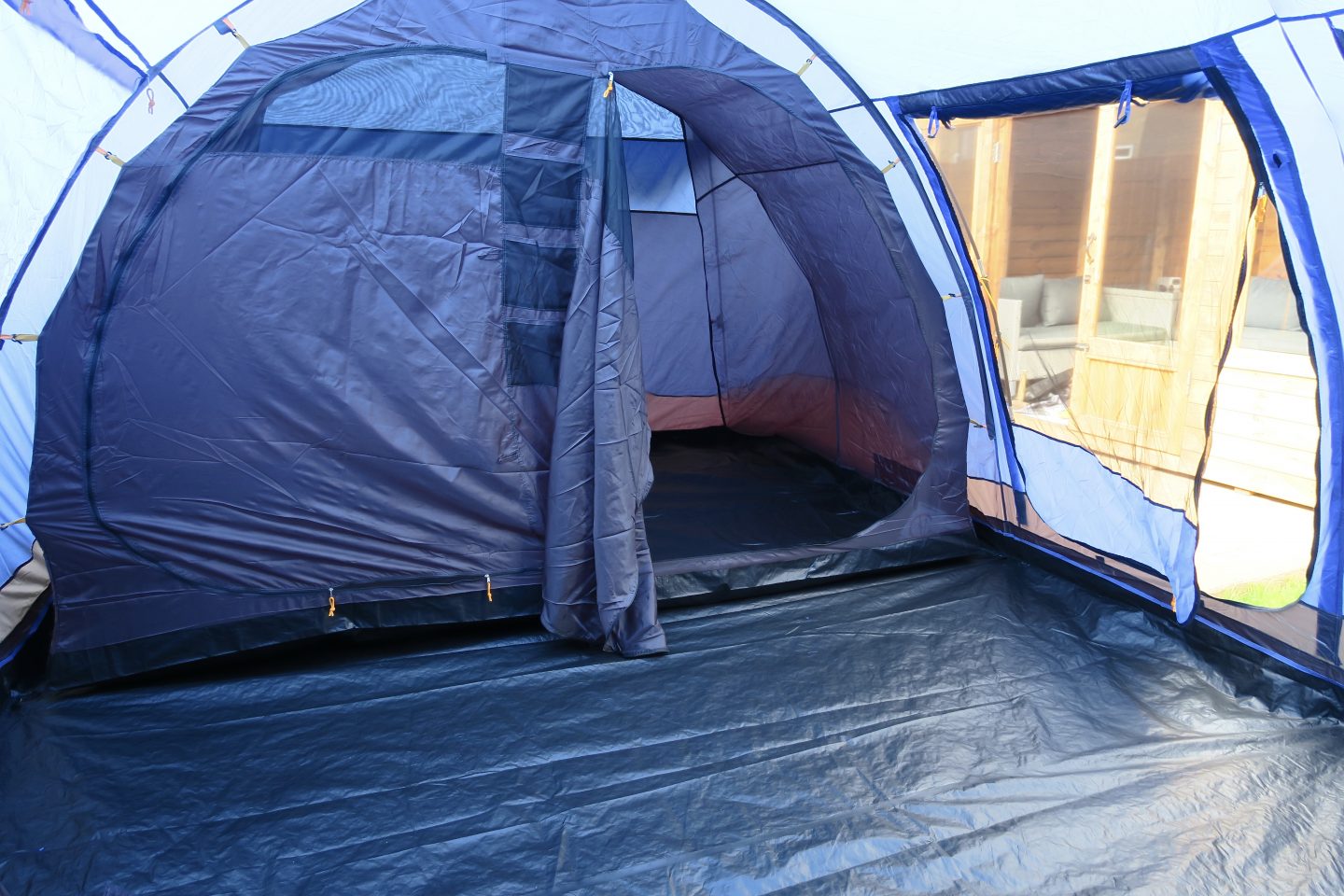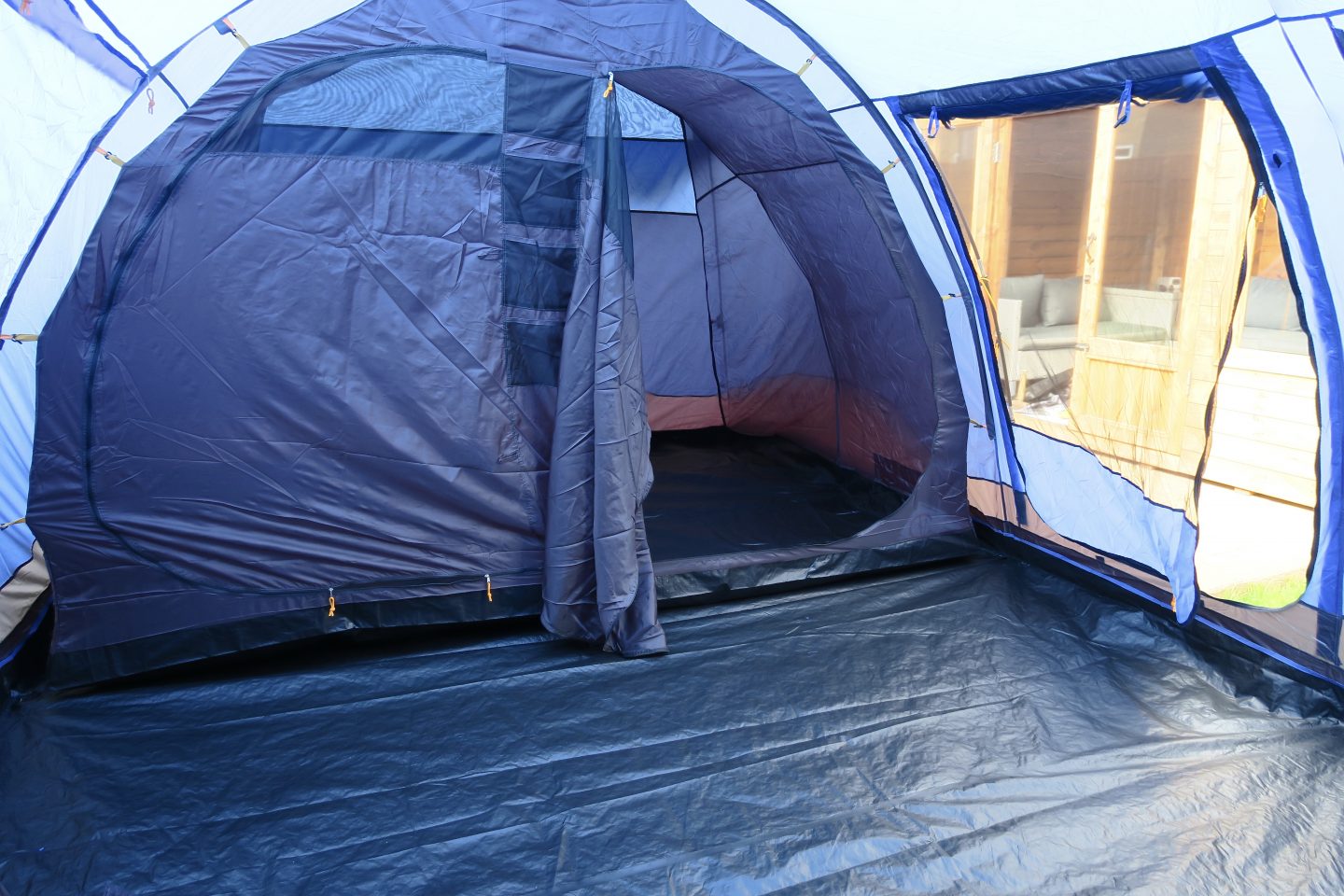 You can see our full YouTube review of the tent here (which includes us being comedically inept and an amusing innuendo count):
Updated to add – we have recently upgraded our tent to an air tent. You can read what we think of that here in our OLPRO tents home air tent review – or you can watch our review on YouTube below.
Either of these tents make fantastic family camping tents. The OLPRO is more comfortable and 'glamping' but it's huge in the car and very heavy so it depends what you want it for. Definitely factor in weight and size though, especially if you are going to a festival.
If you are going camping with a dog and need help choosing a tent then check out our best tent for camping with dogs guide.
Mattresses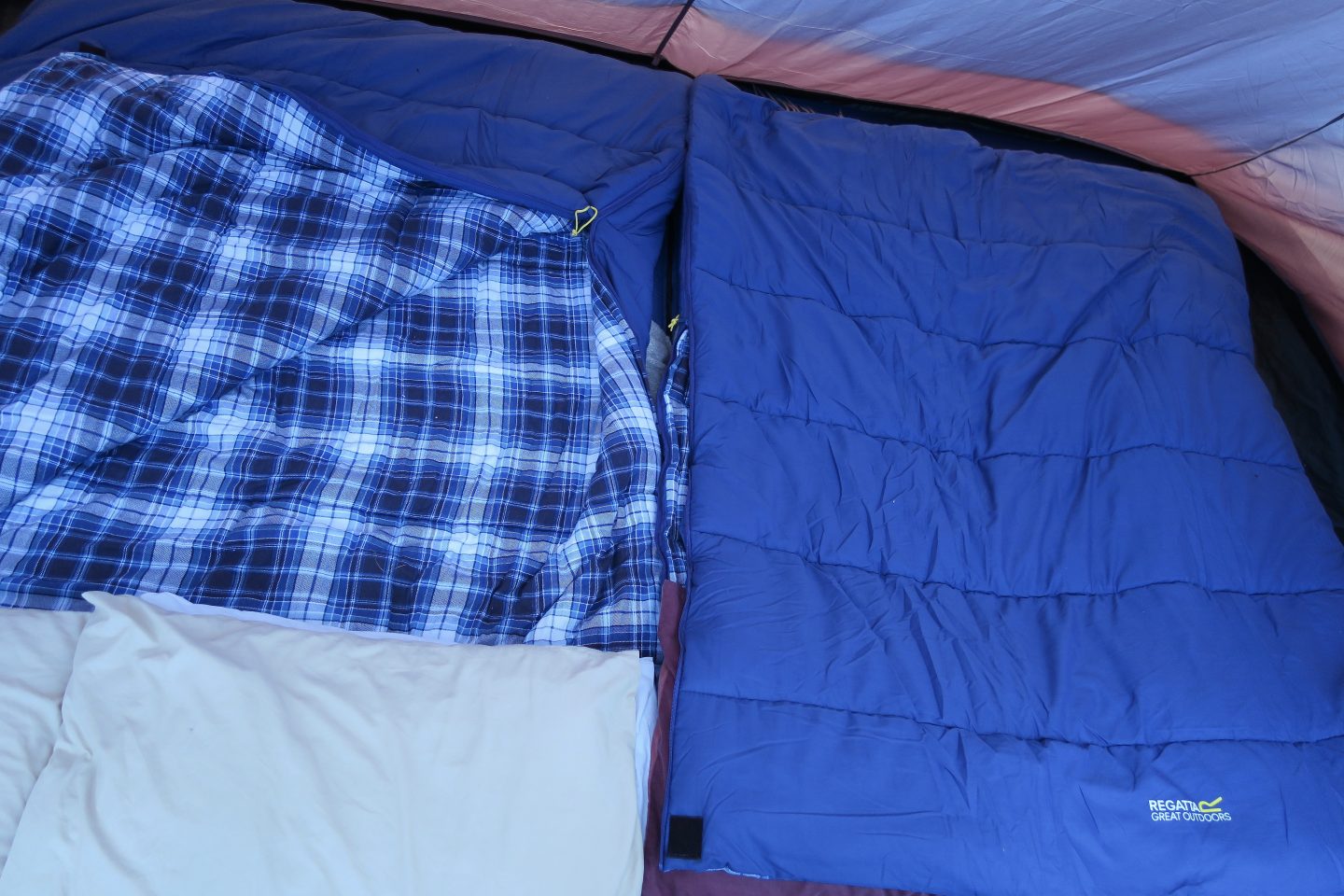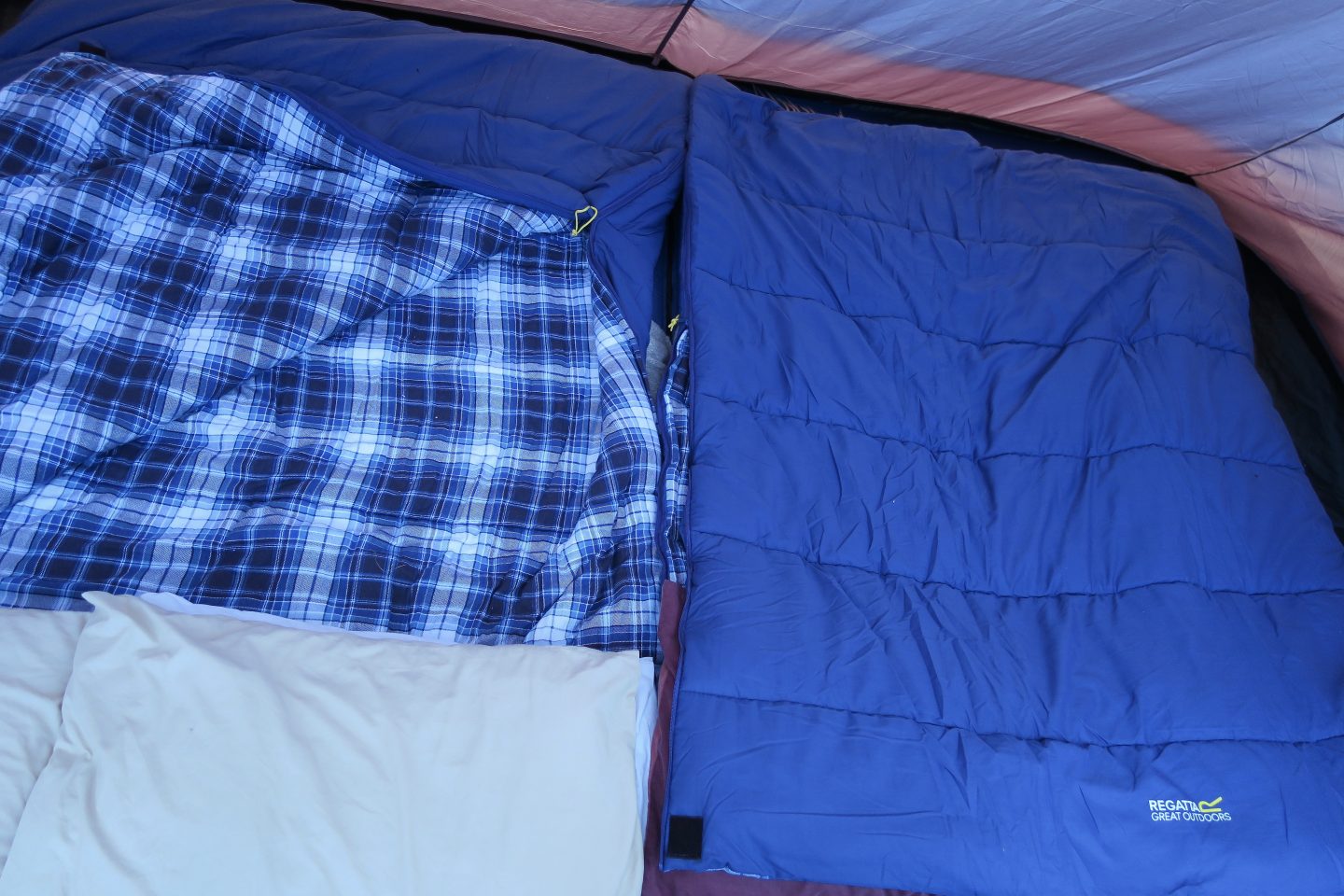 As we are a bed-sharing family, I wanted us all to sleep in together. I had only ever slept on air beds previously. I'm not sure self inflating air mats were a thing last time I camped a decade ago. If they were, I was clueless about them. This time I read up on which would be best for us and it seemed like a self inflating mat of decent thickness would be best for several reasons.
Firstly, they are warmer as you aren't sleeping on a load of cold air. Secondly, sharing with our children, a mat wouldn't have that bouncy castle effect that an air bed does. Thirdly, they are silent and an air bed isn't. My kids wake at the slightest noise or movement so we got these Regatta Napa 8 Self Inflating Mats.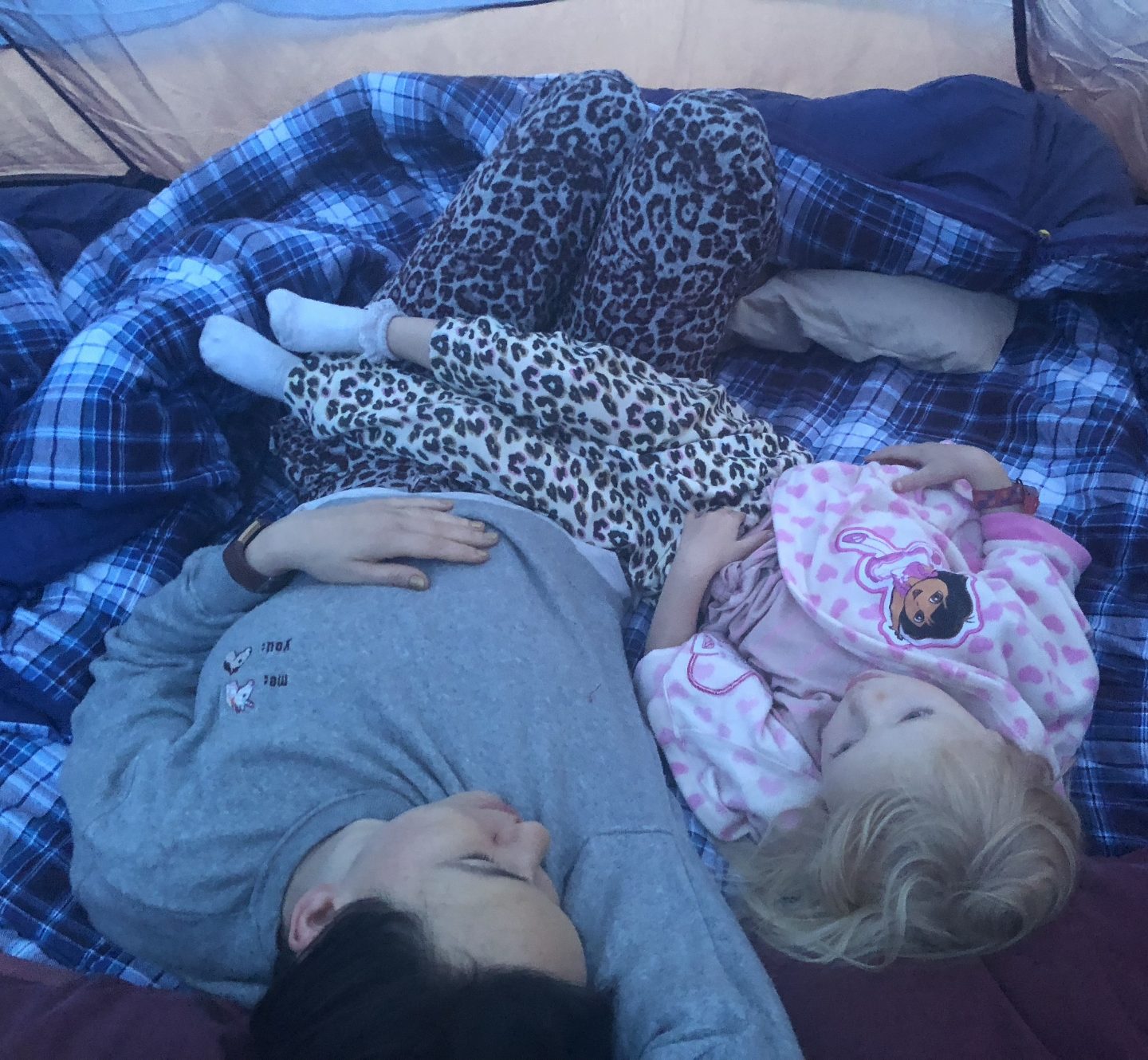 After trying them out, I much preferred these to an airbed. They were more comfortable and much warmer. The kids both slept through the night on them and I could move around without waking them up. I'm a huge convert now.
What's important with these is that you purchase one with a decent thickness. Ours is 8cm but I wouldn't go below a 5cm and the higher the better. The only downside of these is they are reasonably bulky and take up more room in the car than an equivalent airbed does. They also take a little while to deflate and get rolled back up after use. I think it's worth it for the comfort though and not having the hassle of having to inflate airbeds.
Sleeping bags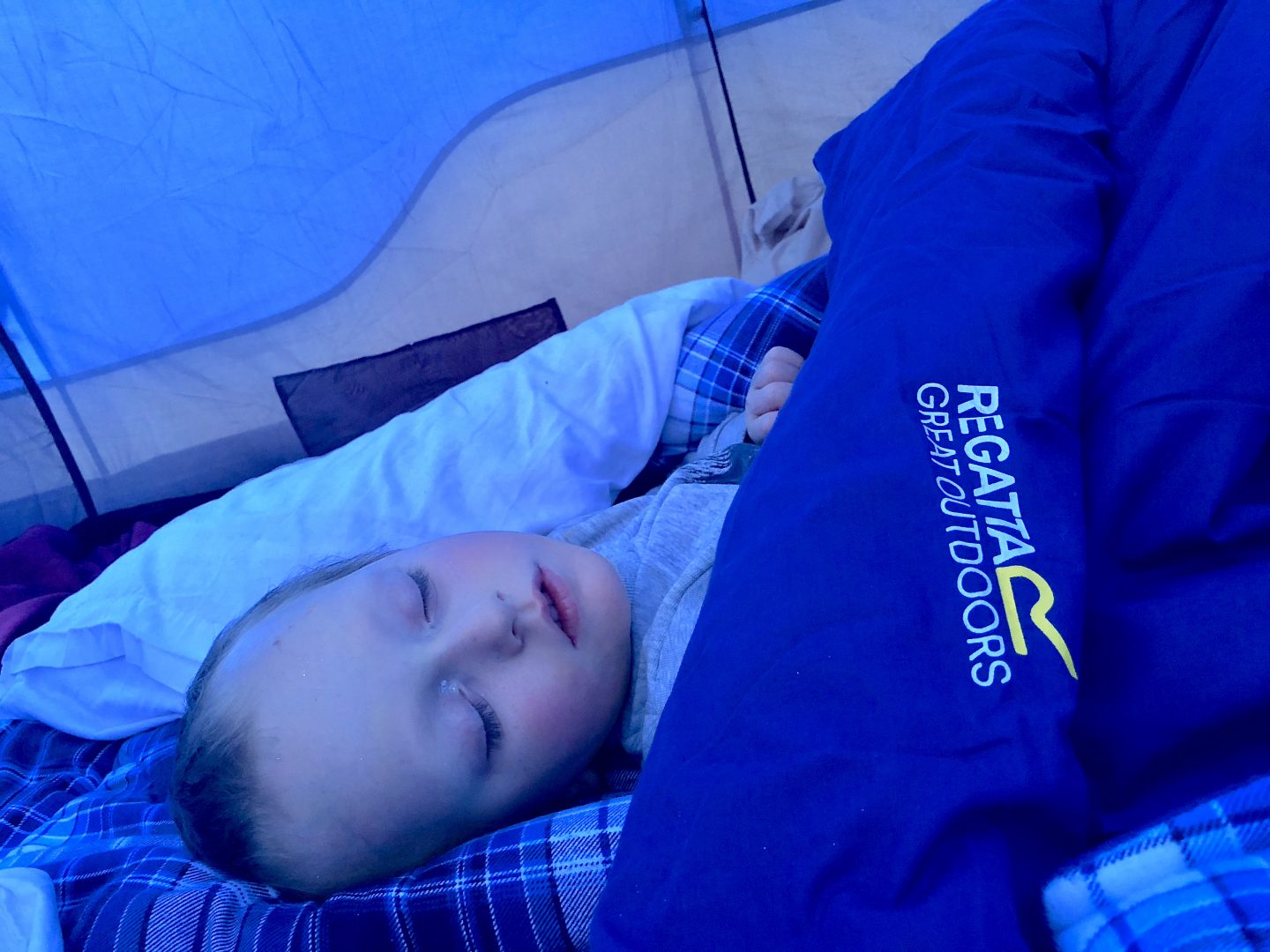 Next, I needed to decide on sleeping bags. I spent some time considering whether to get individual sleeping bags, kids sleeping bags or double sleeping bags. I also considered how many seasons to get and went for 2 season sleeping bags.
In the end, knowing how much my kids like to cuddle in the night, and my 3-year-old is still 'breast-sleeping' I went for two double sleeping bags. Getting doubles was totally the right choice for our family. I slept in one with my 3-year-old and my partner slept in the other with our 6-year-old. The kids felt secure and warm and we all slept great. They zip down into 4 singles if we need to at any point. I also love the blue check design, it looks very camping in the American wilds to me!
Lights
Pre-kids, I'd fall back into the tent and just climb in my sleeping bad. Nowadays, I've two little kids to get into fleece pjs and fluffy socks so they don't get cold in the night. There are mid-night potty trips and drinks to sort. Good lights for inside the tent are essential so you aren't stumbling around in the dark.
These rechargeable solar lanterns are great because you don't have to worry about running out of batteries. Ours just charge up in the tent during the day and are ready to use at night. They can also be used as an emergency power bank, allowing you to charge your iPhone, Android smart phones and tablets if required. We keep one in the sleeping compartment and one in the main tent.
Table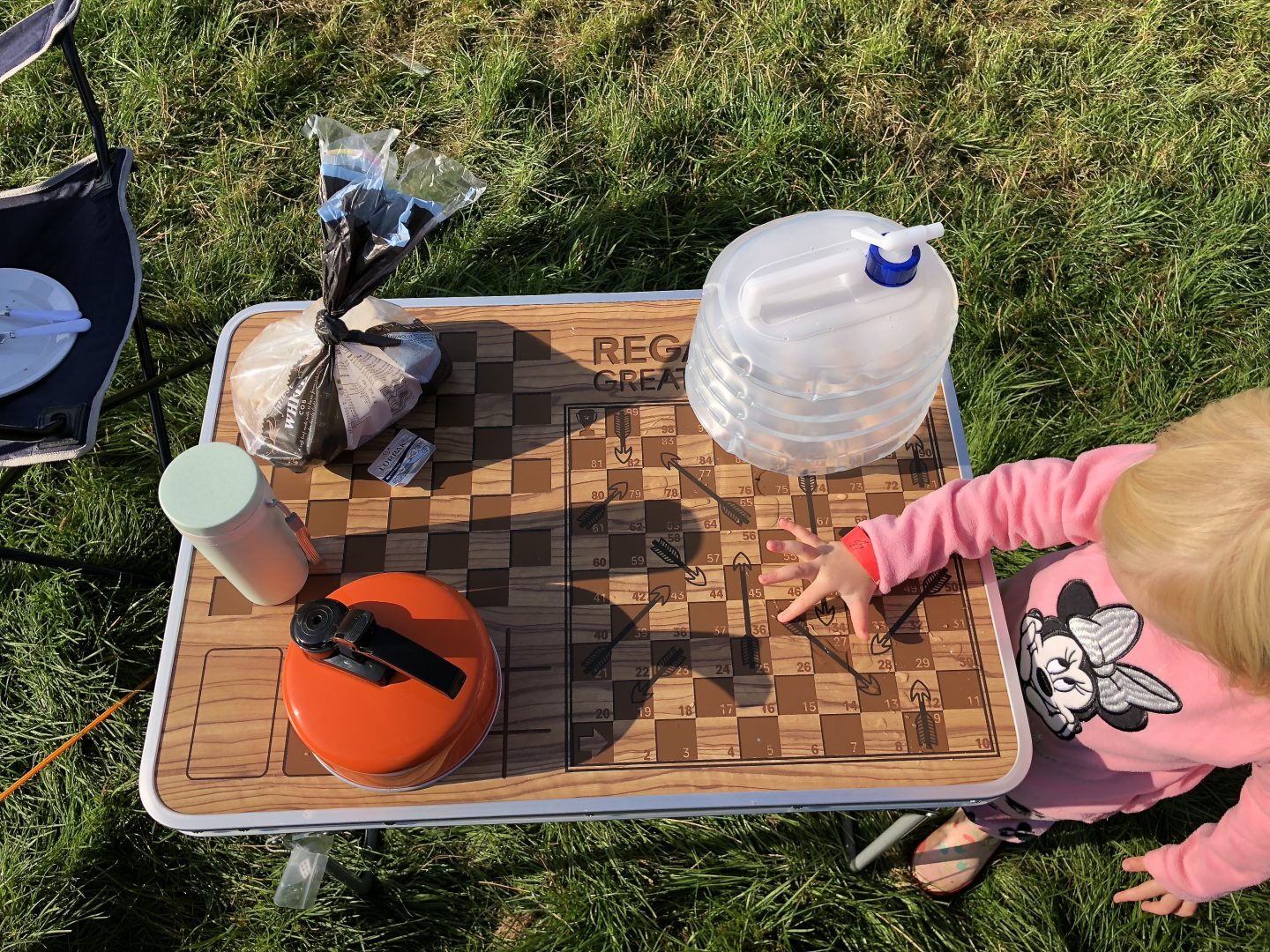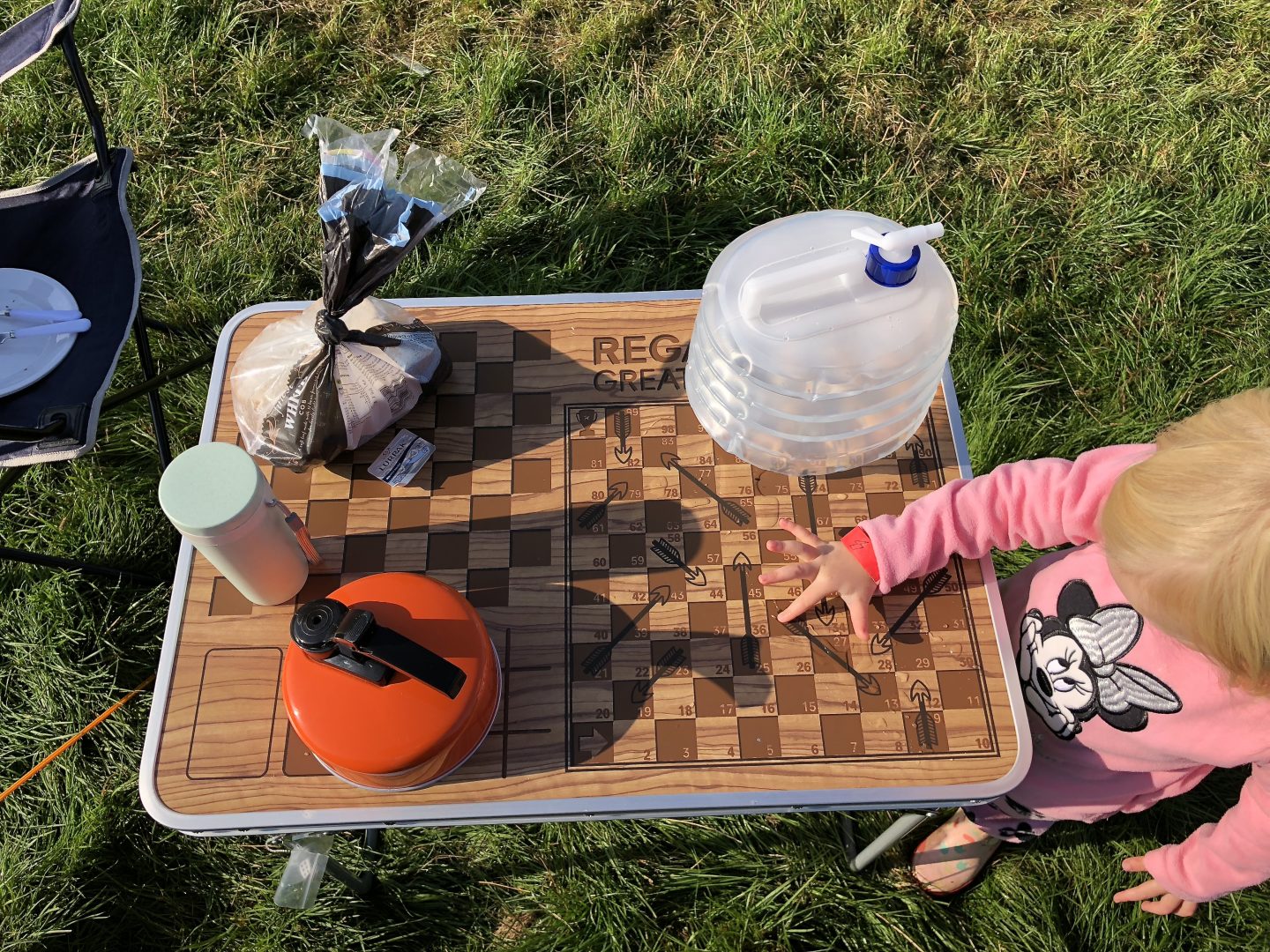 On our first camping trip we didn't take a table but on our second we did and it was so helpful. Now we couldn't be without one. We used it between us over breakfast in the morning and outside for our stove to keep it off the grass. We got this amazing games table so that it doubles up as entertainment for downtime. It's such a good idea and even comes with a little bag attached with a dice in it for good old-fashioned family fun.
Picnic backpack
A great way to take the cutlery and crockery you'll need is to take a picnic backpack. That way it's multi-functional. You can use it when having picnics when out and about and you can use it at the tent. We went for a backpack version rather than the hamper types as with two little kids, I need my hands as free as possible. This one from VonShef is just gorgeous and comes with a stylish and good quality picnic blanket.
Proper rucksacks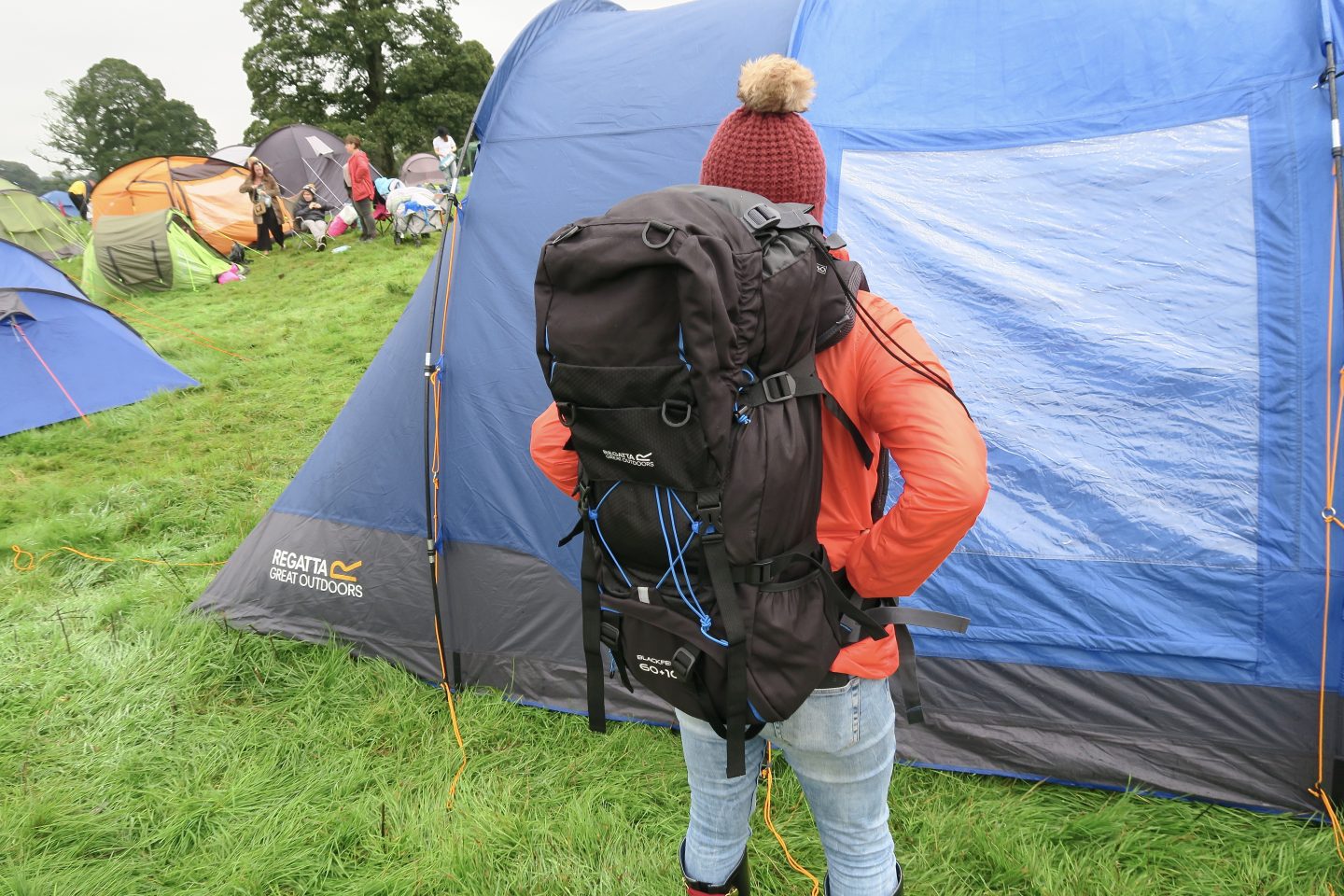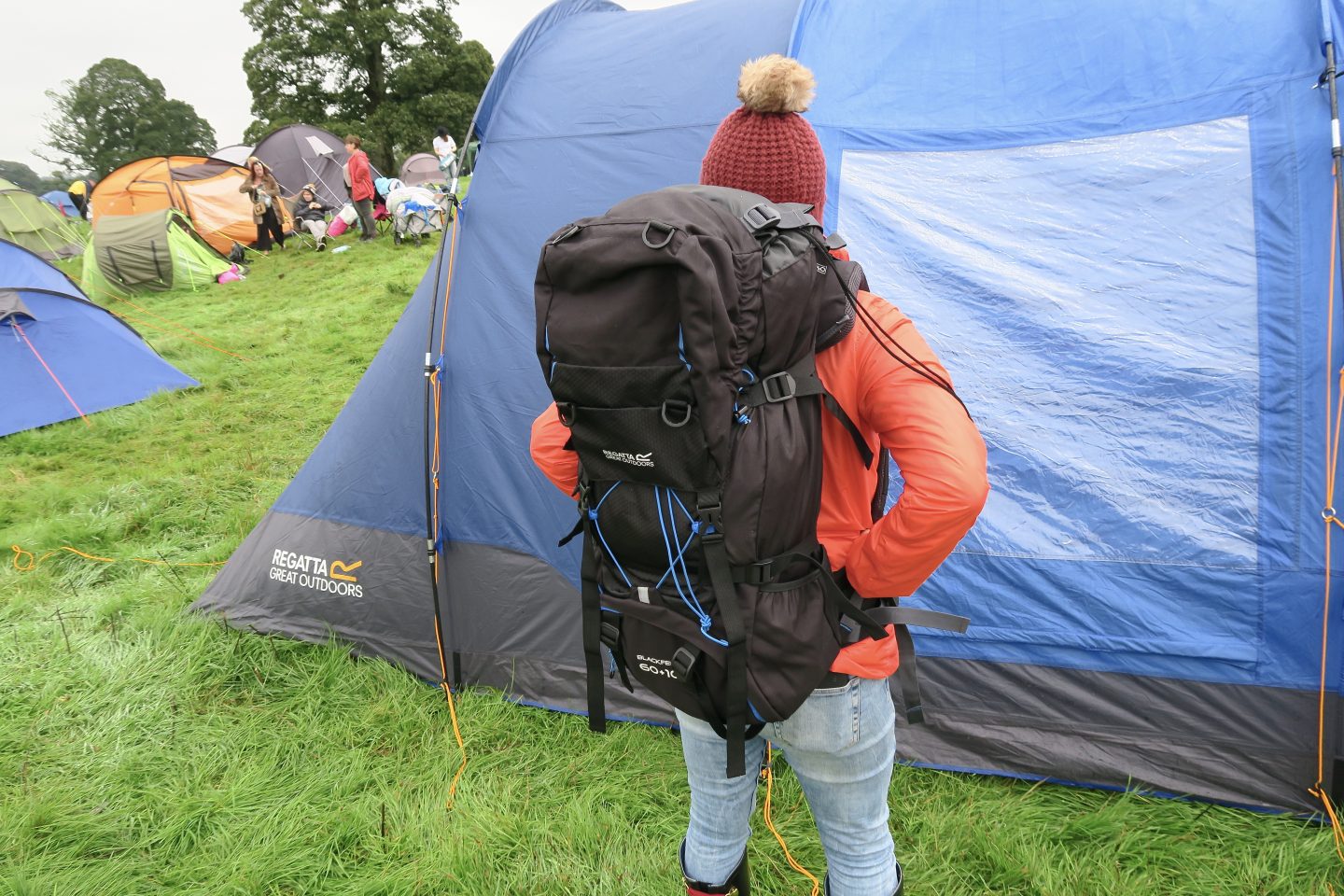 Speaking of hands free, as essential part of our camping kit is a good proper camping rucksack. When you get to a festival where you can't camp next to your car, sometimes you need to walk a while to pitch your tent. Only so much stuff with fit in your trolley/wagon and you'll inevitably need to make a couple of trips to the car.
At Just So Festival, it took us 3 trips. I like to put all of my camping clothes into a good rucksack. If you haven't tried a proper hiking rucksack before, the difference is how supportive they are. They have straps and clips positioned in places that means the weight of the rucksack is properly distributed over your body so it doesn't feel heavy. We recently used this Regatta 60 litre rucksack and it was so heavy when full I could barely lift it. But once it was on and all strapped up I felt like I was barely carrying anything!
Waterproofs, wellies and hiking boots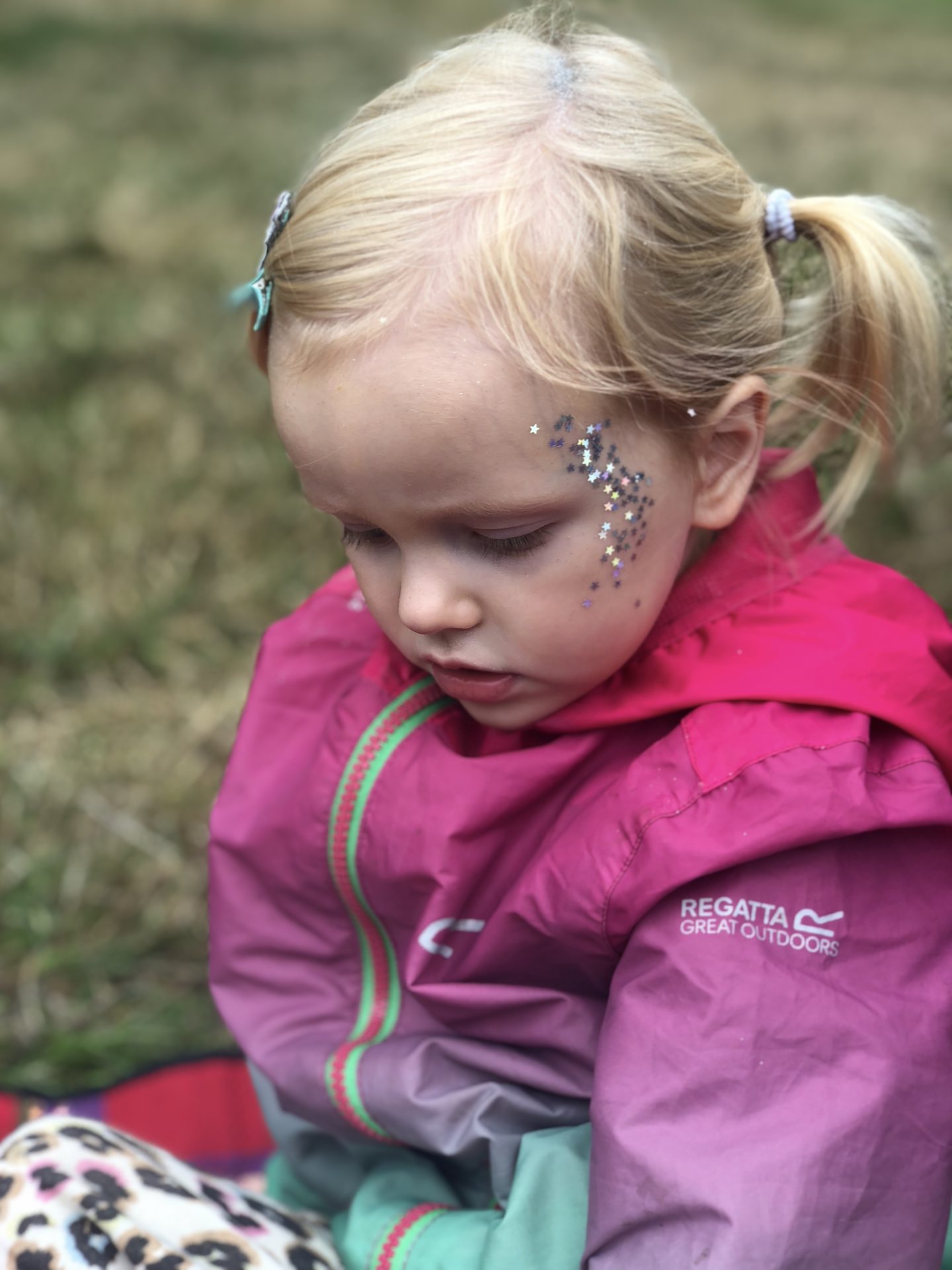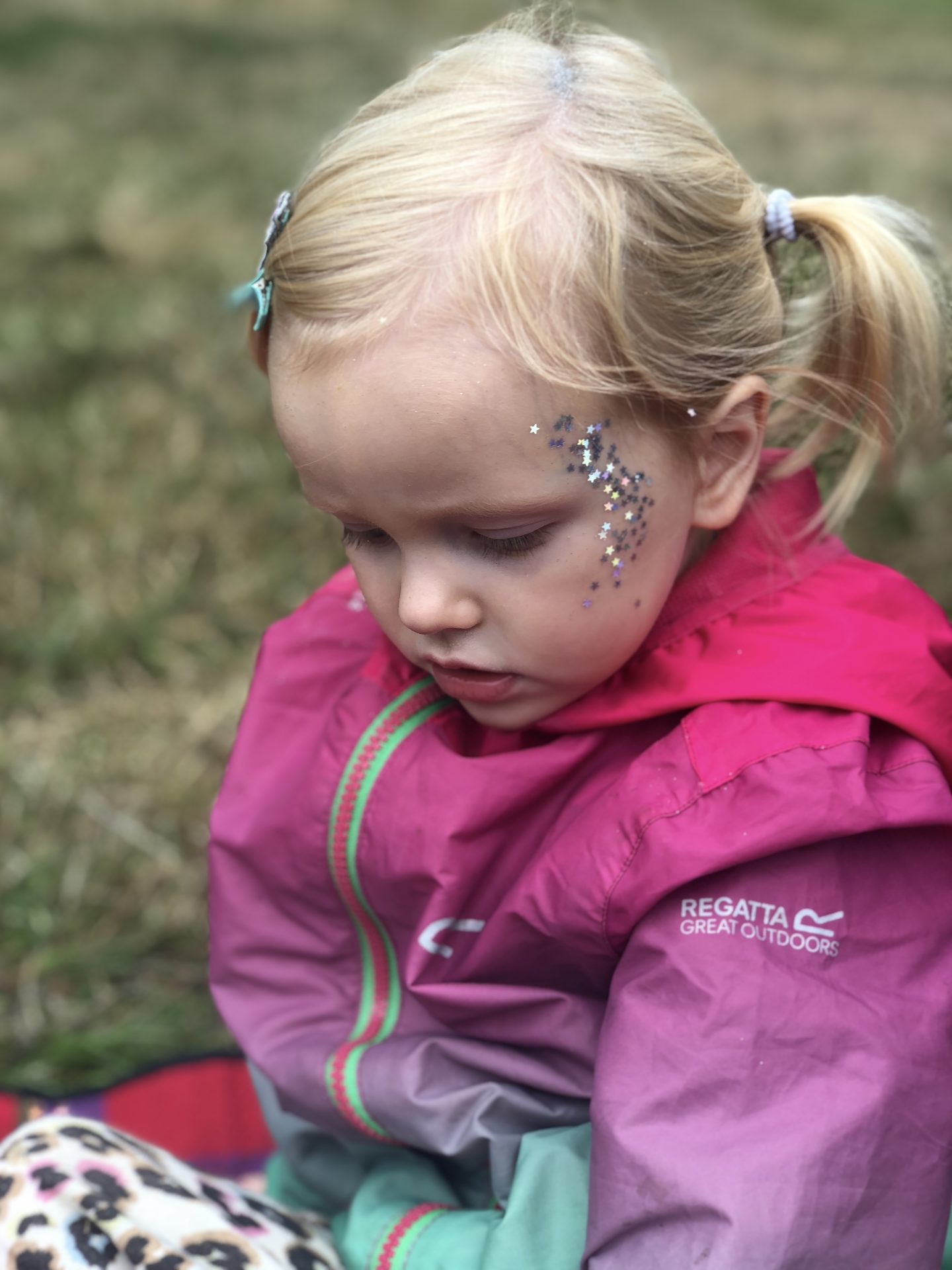 Not technically needed for the tent itself but you'd be silly not to take waterproofs and wellies/hiking boots for the whole family on any family camping trip. I like getting pack a macs (below) that fold into their own pockets or a stuff bag as I've always way too much stuff to carry. I love these ones from Regatta for the kids as they look stylish with their ombre design and they stuff away into a pocket and then have an elasticated band around the waist so the kids can wear them when they are, erm, not wearing them! Saves me carrying an extra thing anyway.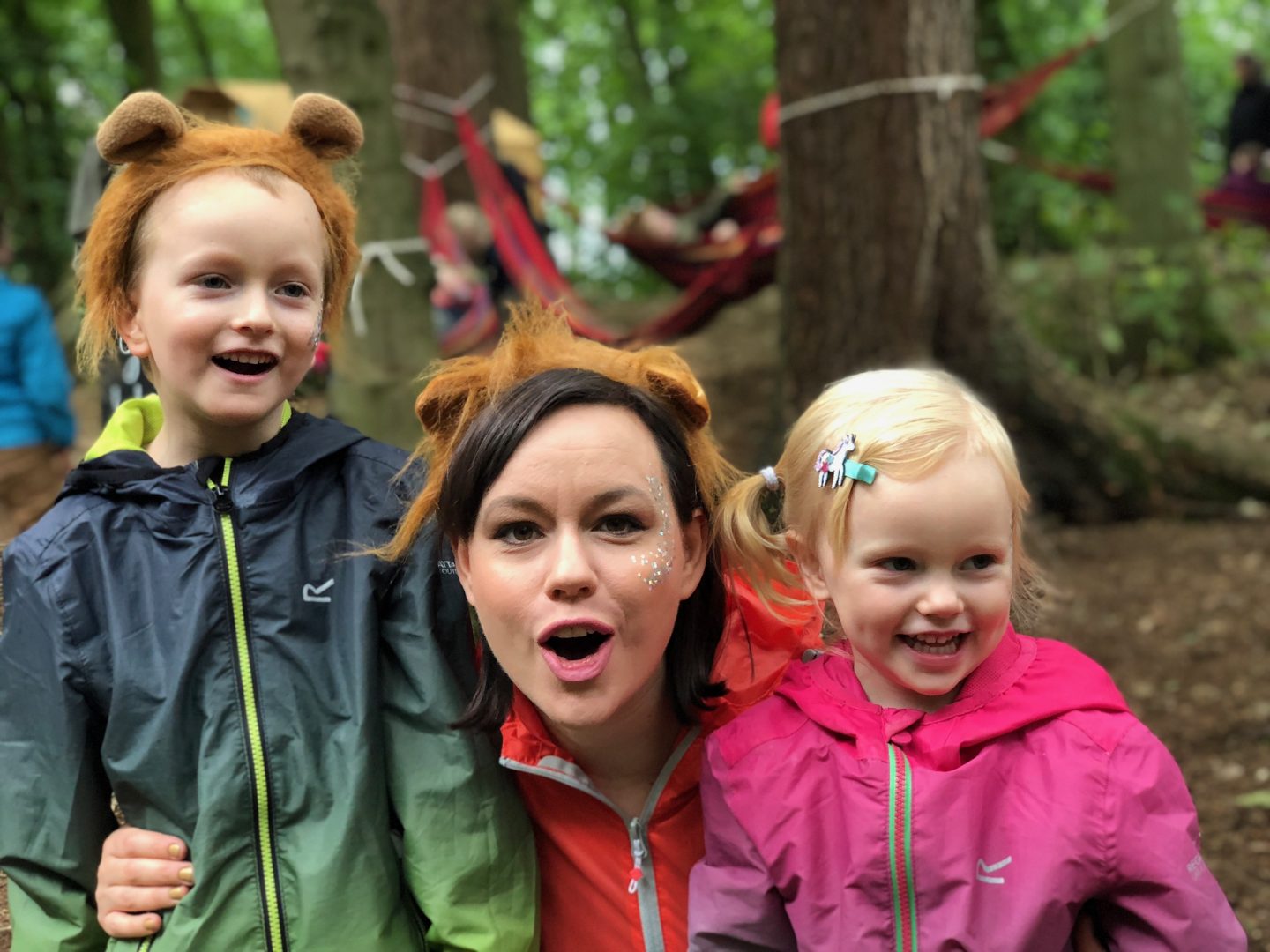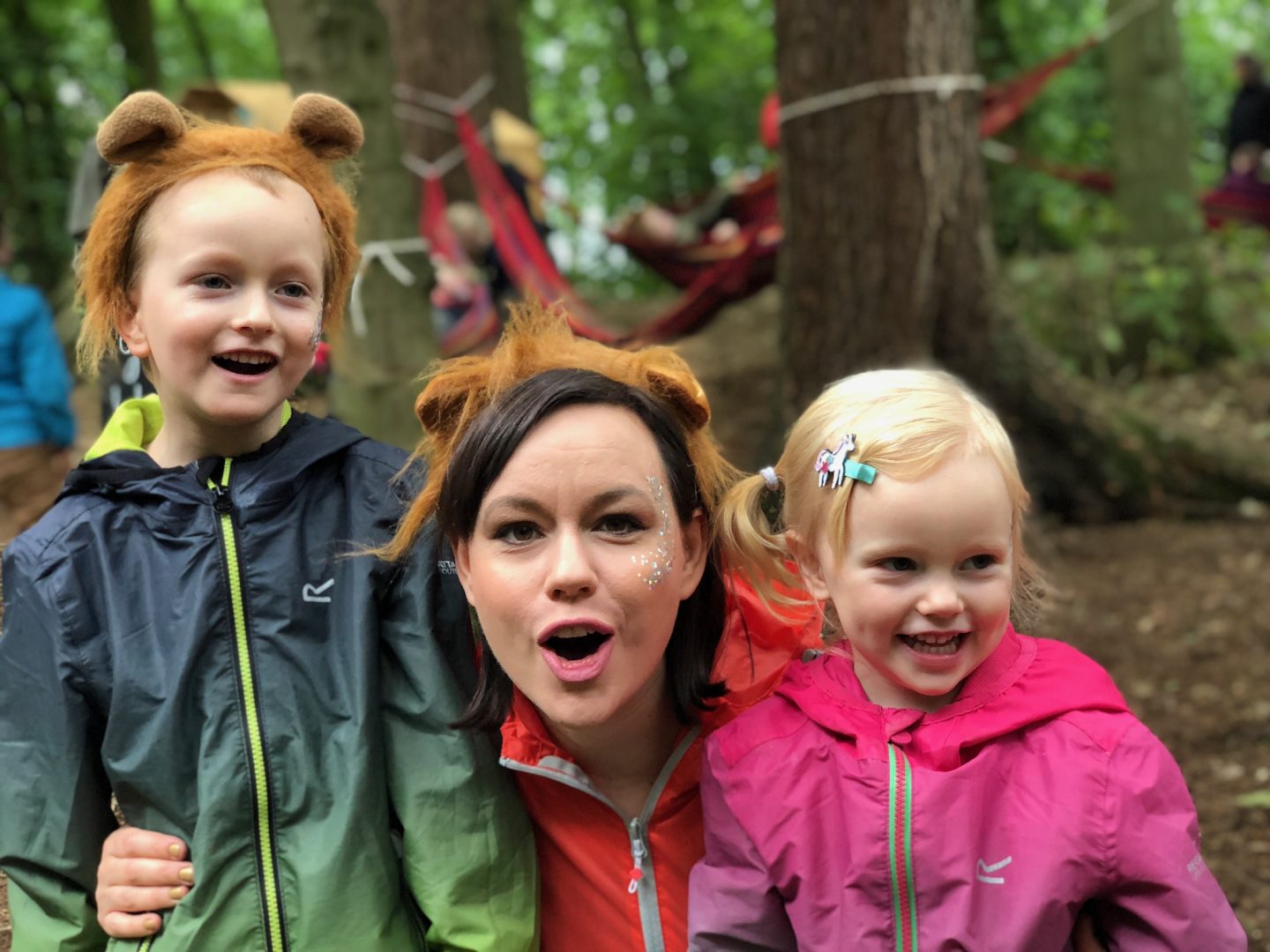 Electronics
These days you don't have to be without your electronics when camping if you don't want to be which is great because we rely on them so heavily. We bought 2 solar charger 25000mAh power banks to take with us, which even charged up in the tents during the day so we could re-charge ipads and iphones during the night for the next day.
I use my phone a lot for social media with being a blogger so I have this cool phone case (affiliate link) that can give my phone 1.5 charges.
We also took a months contract out on this nifty device (affiliate link) which gives you WiFi wherever you are.
Wagon/trolley
Not an essential but a wagon is really useful for taking kids camping, especially to festivals. When you have to pitch your tent away from your car it's great for loading up so you have to do fewer runs. Then it's handy to take out and about so when the kids get tired they can jump in or take a nap. You can read more about festival wagons and which are the best in my post festival wagons for kids – are they a good idea and which ones are the best. We have a Crotec wagon (affiliate link) – pictured below.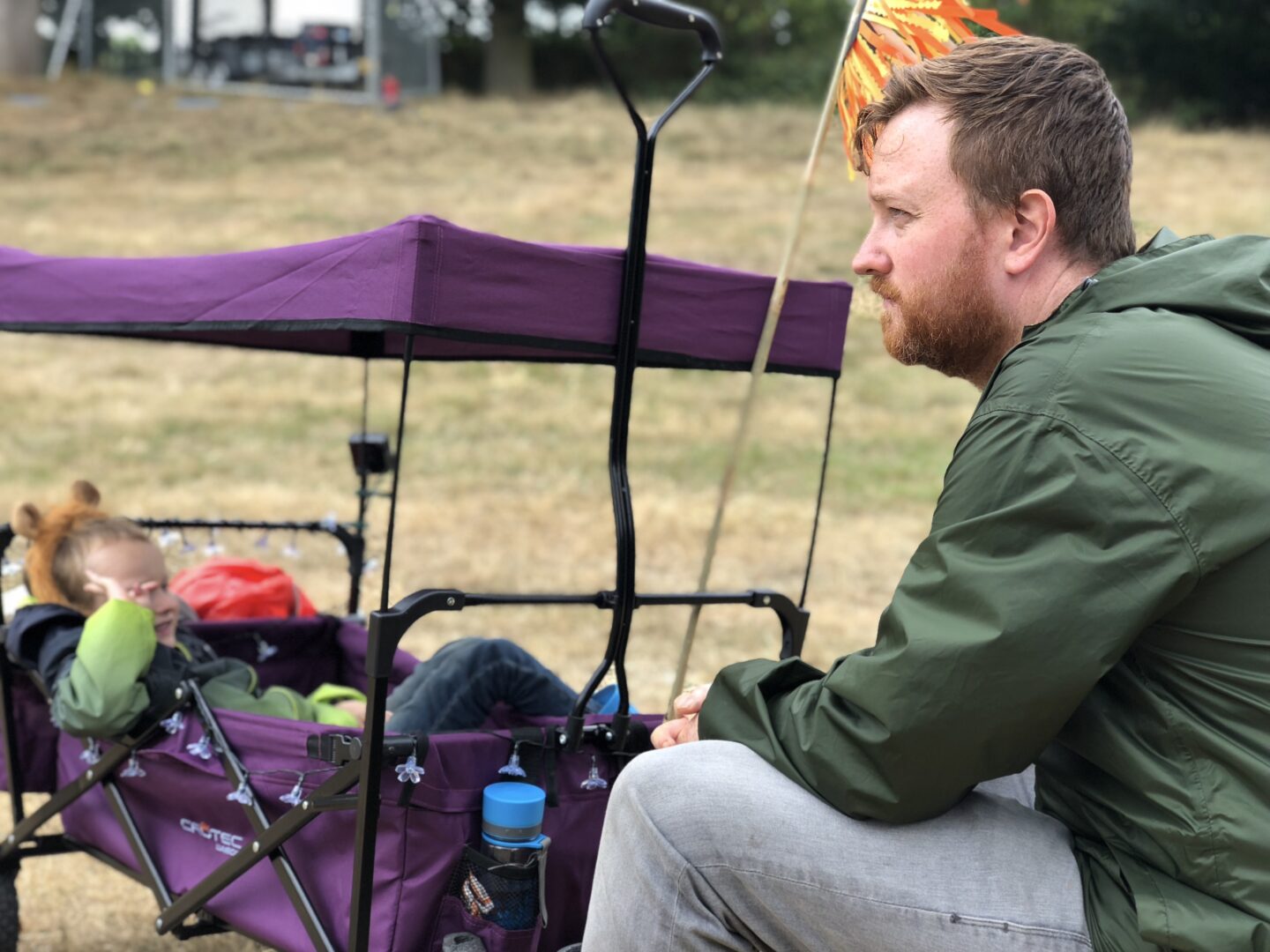 Other things we have added to our family camping starter kit are:
Collapsible water canteen (affiliate link)
Camping chairs (affiliate link) – this one has the ability to convert into a lounger
Busy bags for kids – we make our kids 'busy bags' for trips to entertain them during the journey and once we have any downtime at our location. They are especially useful when camping if the weather takes a turn and you end up stuck inside a while.
Potty/toilet (affiliate link) – game changer for night wees, especially for kids
Microfibre towels (affiliate link) – so much more compact for packing
Mallet (affiliate link)
Tent repair kit (affiliate link) – you'll end up needing one at some point, best not to be without it
Picnic blanket (affiliate link) with waterproof back for sitting on outside. It's also useful for putting under the sleeping mats for an extra layer of insulation. I like this Von Shef one that fastens with buckles as I find the velcro ones tear the mat easily.
Pillows and extra blankets
1st aid kit – ours includes antihistamine, paracetamol for grown ups and kids, a tick remover, antiseptic wipes, plasters
All the baby wipes
Big blue Ikea bags – putting one of these in the tent doorway so you can step into it and strip in horrid weather is a great hack for keeping the tent dry and clean
Stove (affiliate link)
Kettle (affiliate link)
Garden clips (affiliate link) – to clip bunting, lights etc to the wagon and tent
Bug repellant spray and bug repellant bands (affiliate links)
Camping cooking set (affiliate link)
Camping cupboard (affiliate link) to help you stay organised
Portable raised BBQ (affiliate link) – theres nothing like having a bbq or toasted marshmallows when camping. Most campsites require you to have a raised fire so you don't burn the grass. This one looks perfect.
Collapsible washing bowl (affiliate link)
If you liked this post you might also like:
I hope you've found our family camping starter kit helpful. Do you use something brilliant that we've missed? Let me know in the comments if you do. And don't forget, if you are looking for a printable camping checklist to make sure you don't forget anything then see my free family camping checklist printable here.
If you have enjoyed this post or found it useful, here are some quick and easy ways that you can support Nomipalony or say thanks: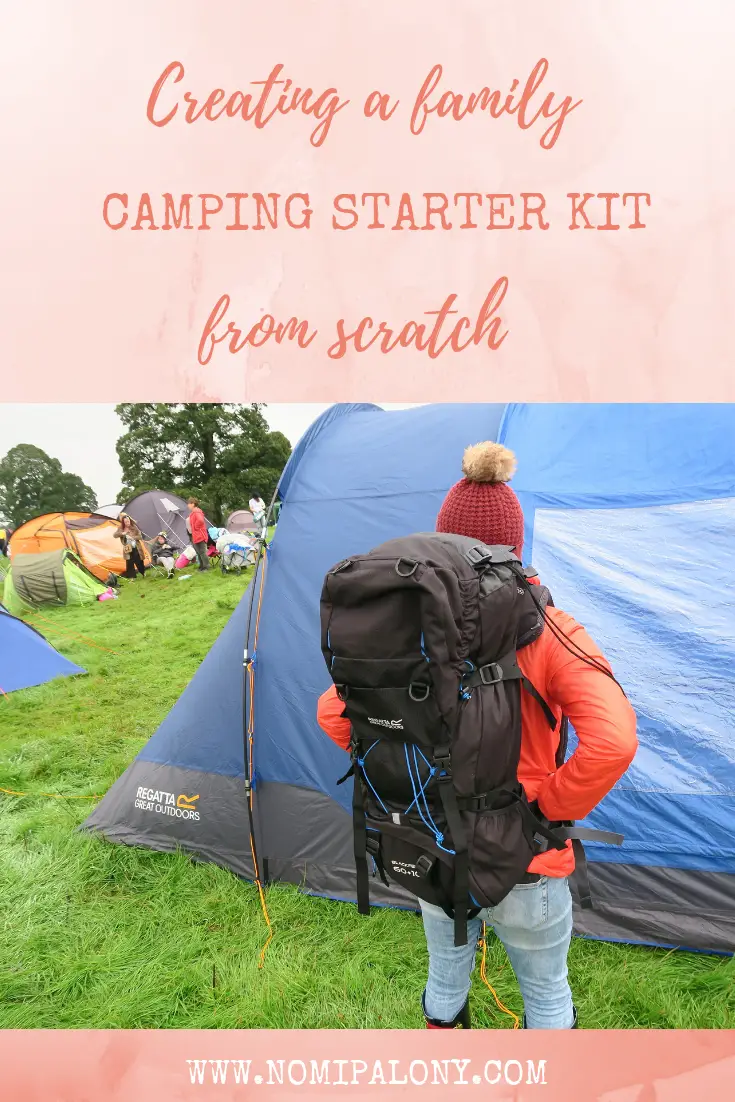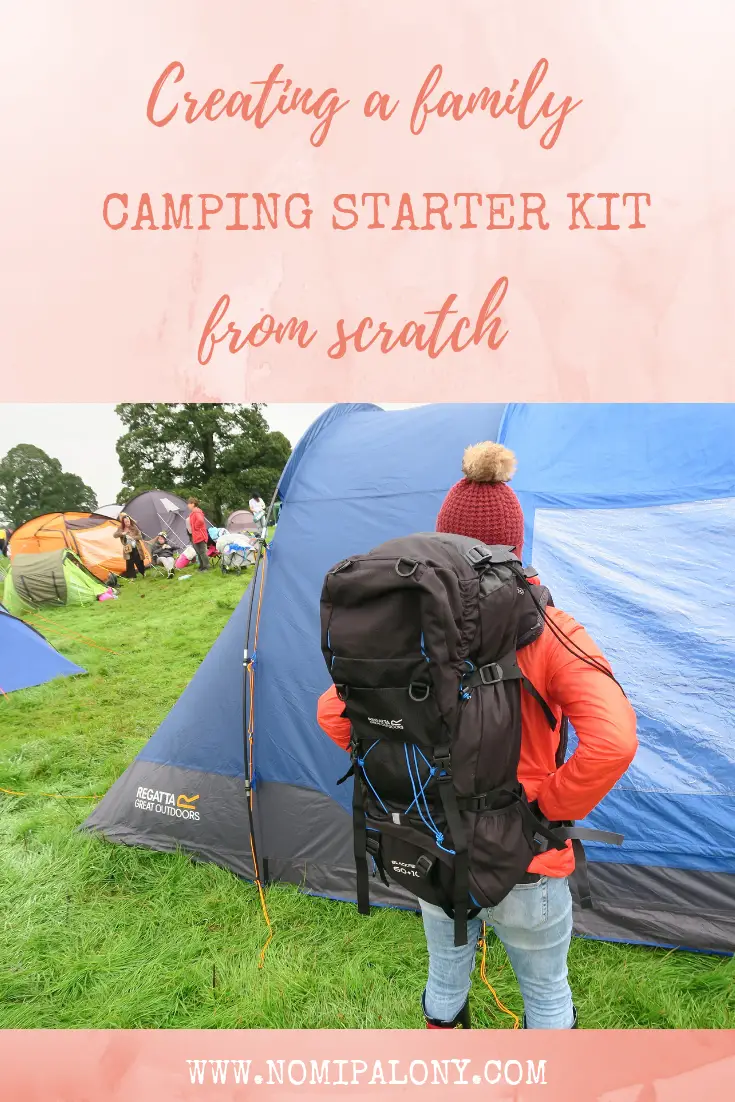 Disclosure: Huge thanks to Regatta for providing some of the items featured in this blog post. All words are my own. This post contains affiliate links. If you buy a product through an affiliate link you won't pay any more but I will receive a small fee for referring you. For my full disclosure policy, please see my about page.