The Grainger Market Newcastle is like the beating heart of Newcastle City Centre's shopping district. The giant covered indoor market has existed since 1935 but whilst it has lots of traditional market fayre (think butchers, green grocers, cobblers etc) it also has lots of modern artisanal shops and street food vendors that brings it firmly into the modern day and well worth a visit.
What is the Grainger Market Newcastle?
The Grainger Market was designed by John Dobson and was opened in 1835. The Grade I listed building is Newcastle's largest covered market and at the time of its opening was the largest in Europe.
Today the Grainger Market is home to over 100 small businesses and self-employed independent traders. Located in the heart of the city, the Grainger Market has been an important part of the city's shopping experience for almost two centuries.
Alongside craft stalls, mini bazaars, jewellers, clothing and plant stalls, you can find high quality butchers, fresh fish, artisan bakers, green grocers as well as street food traders, coffee shops and cafés with something for everyone.
Grainger Market shops
You can see a Grainger Market shops list here but read on to hear about some of our favourites…
Grainger Market French Oven
I was invited down to the Grainger Market by the owner of the French Oven who is really passionate about local food, shopping in markets and buying everything that you can from independent shop owners.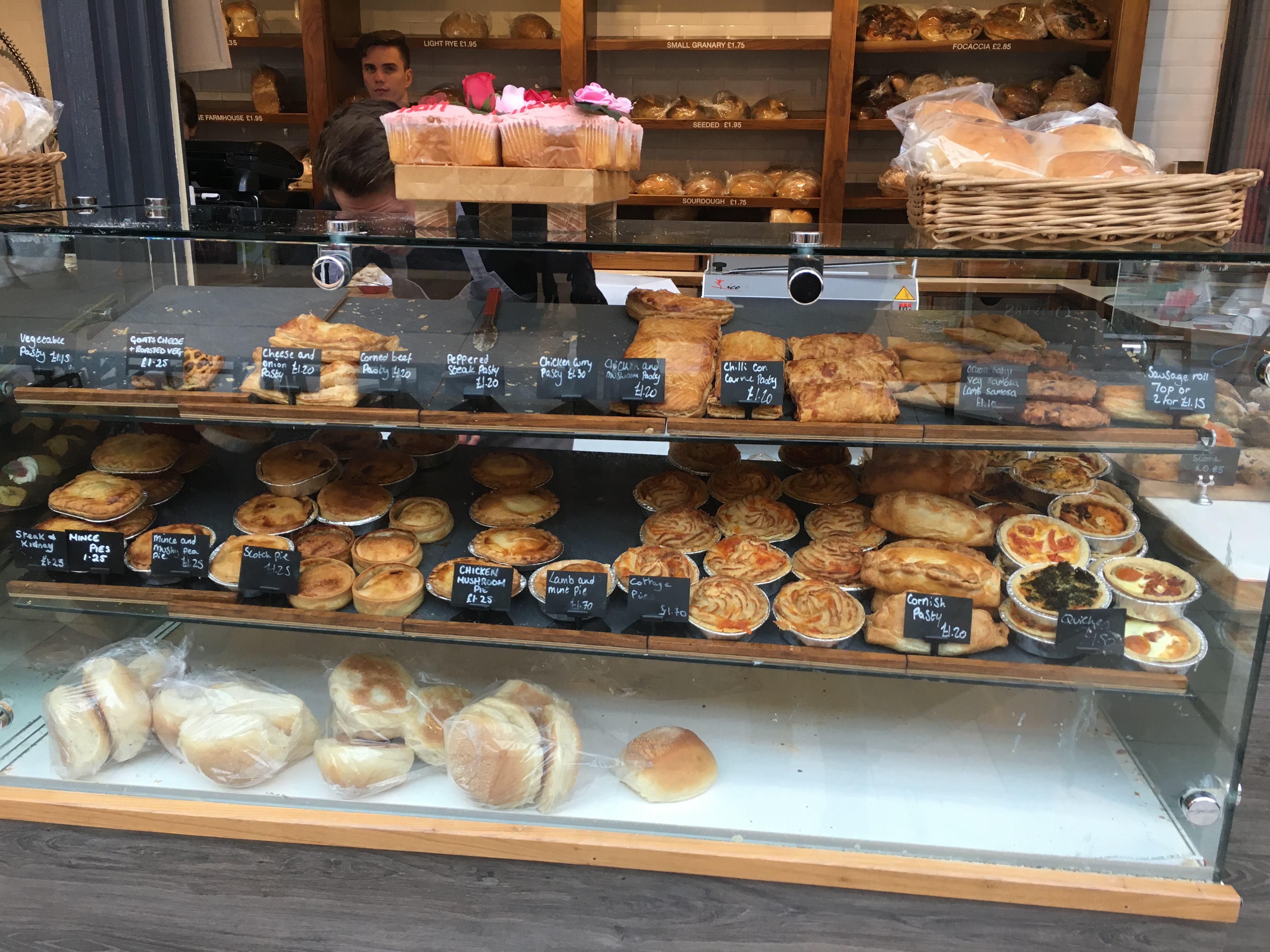 She offered for me to sample some of her food for a review but instead of just focussing on her independent artisan bakery, she also encouraged me to write about the Grainger Market as a whole, and to support her fellow stall and shop owners.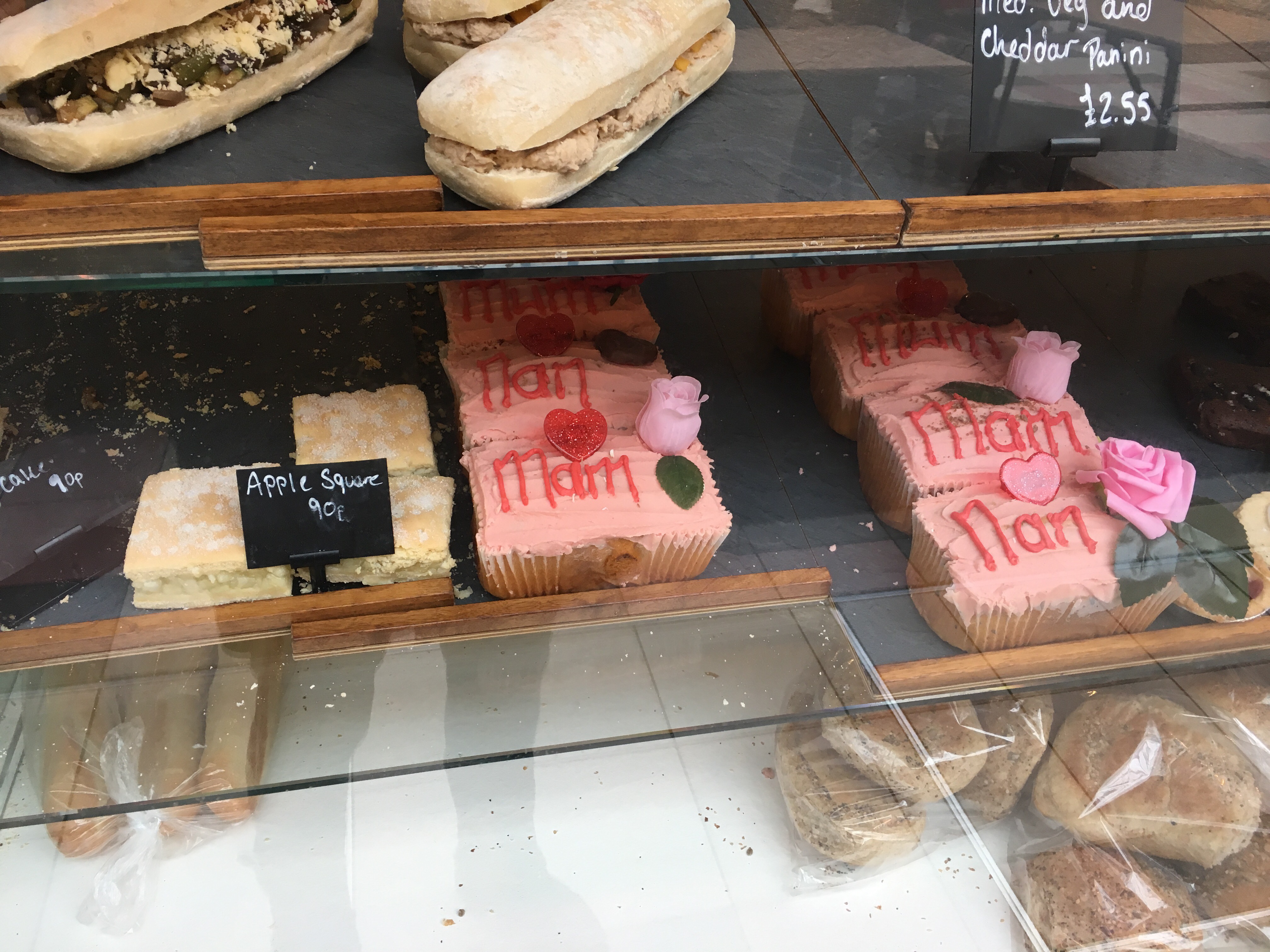 You could tell there was a real community down there, you could see them popping into each other's shops and chatting, supporting one another and it gave me a real warm and fussy feeling.
This is a community I want to support. The whole vibe of the place was cool, chilled, eclectic but quintessentially Geordie and ergo friendly.
We tried the cream cake box for £10 and it is an utter steal! I can't believe you get these 10 massive cream cakes for a tenner. They are delicious. I've not had a peach melba for years and it was 'da bomb'.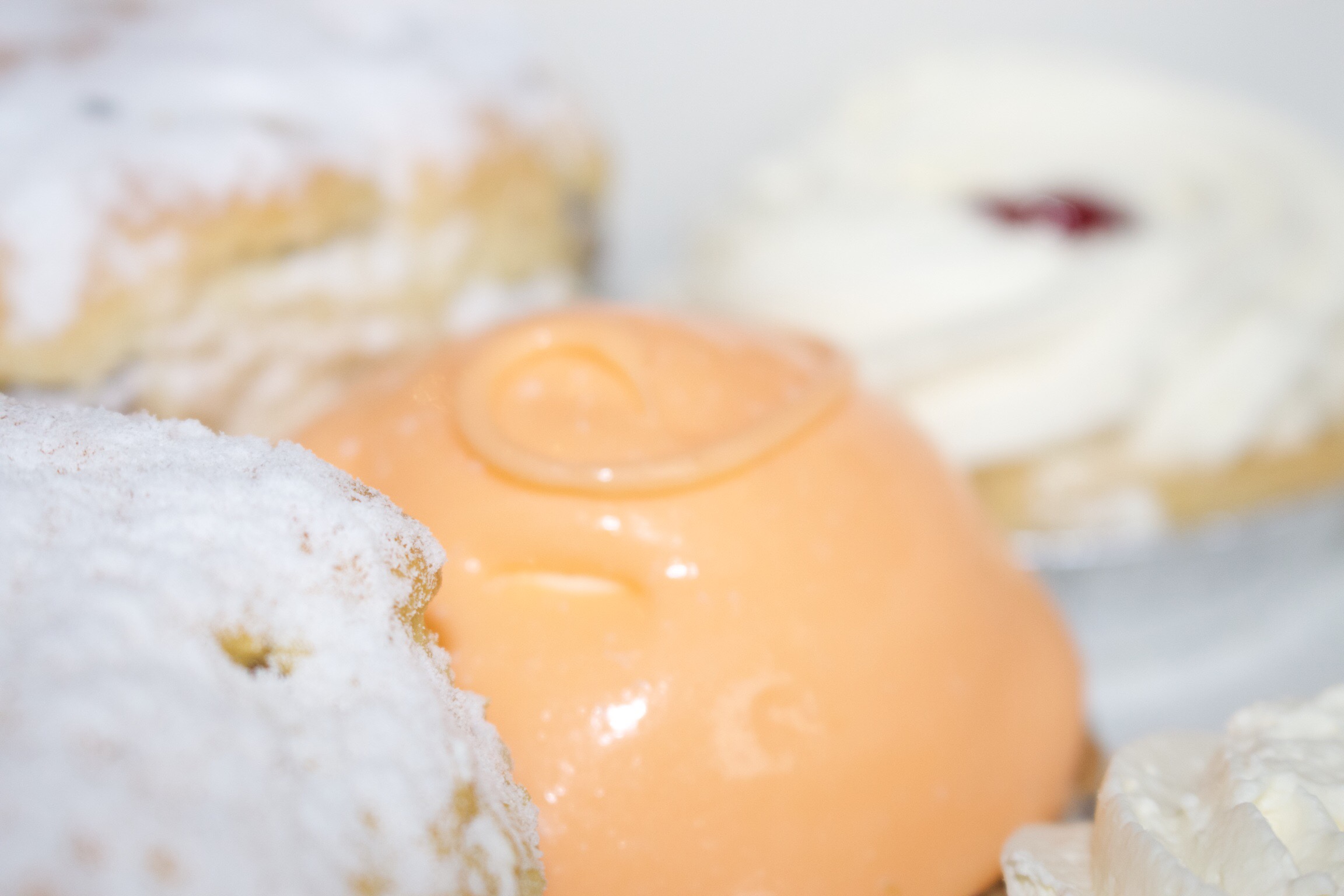 The scones were superb – light, fluffy and fragrant.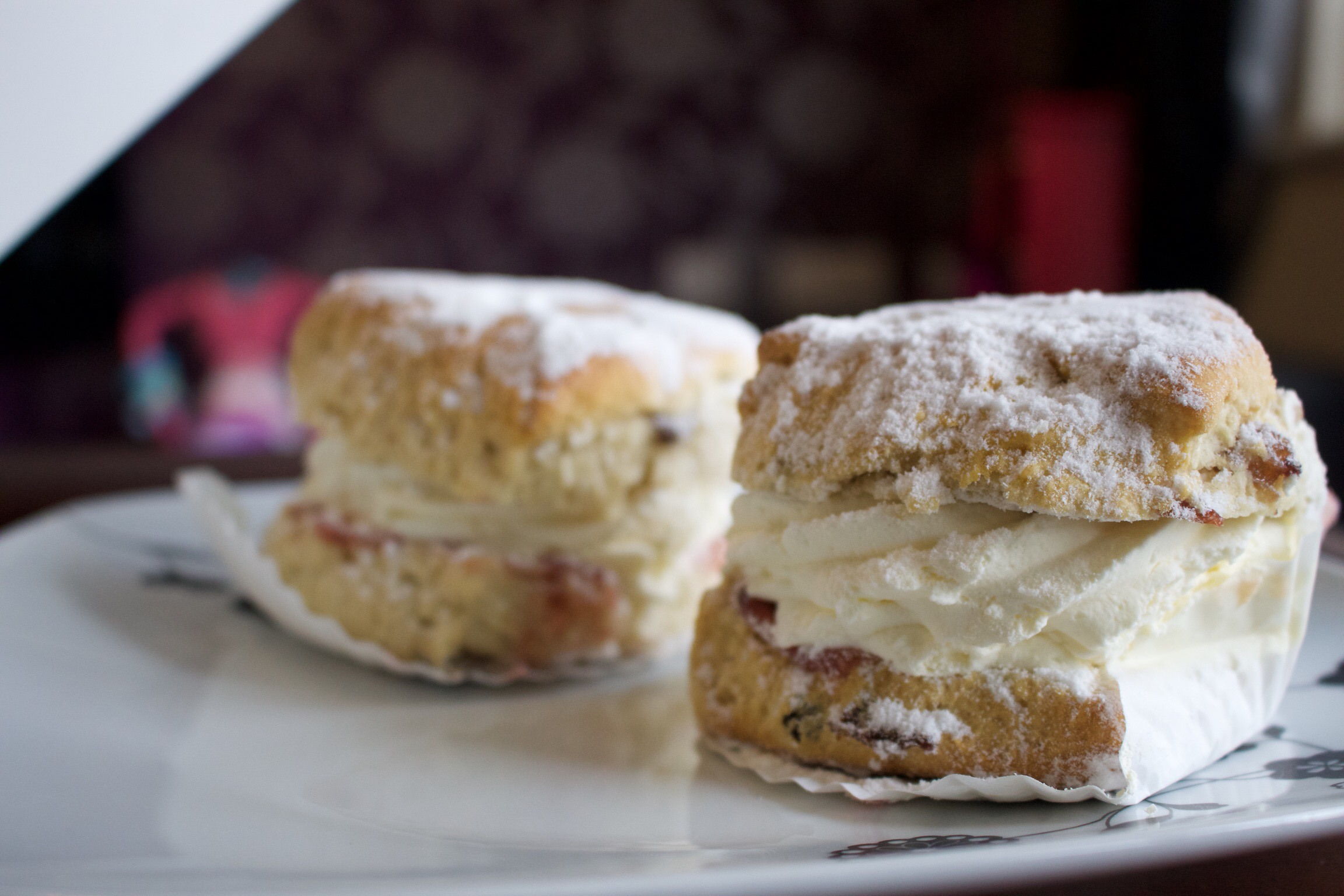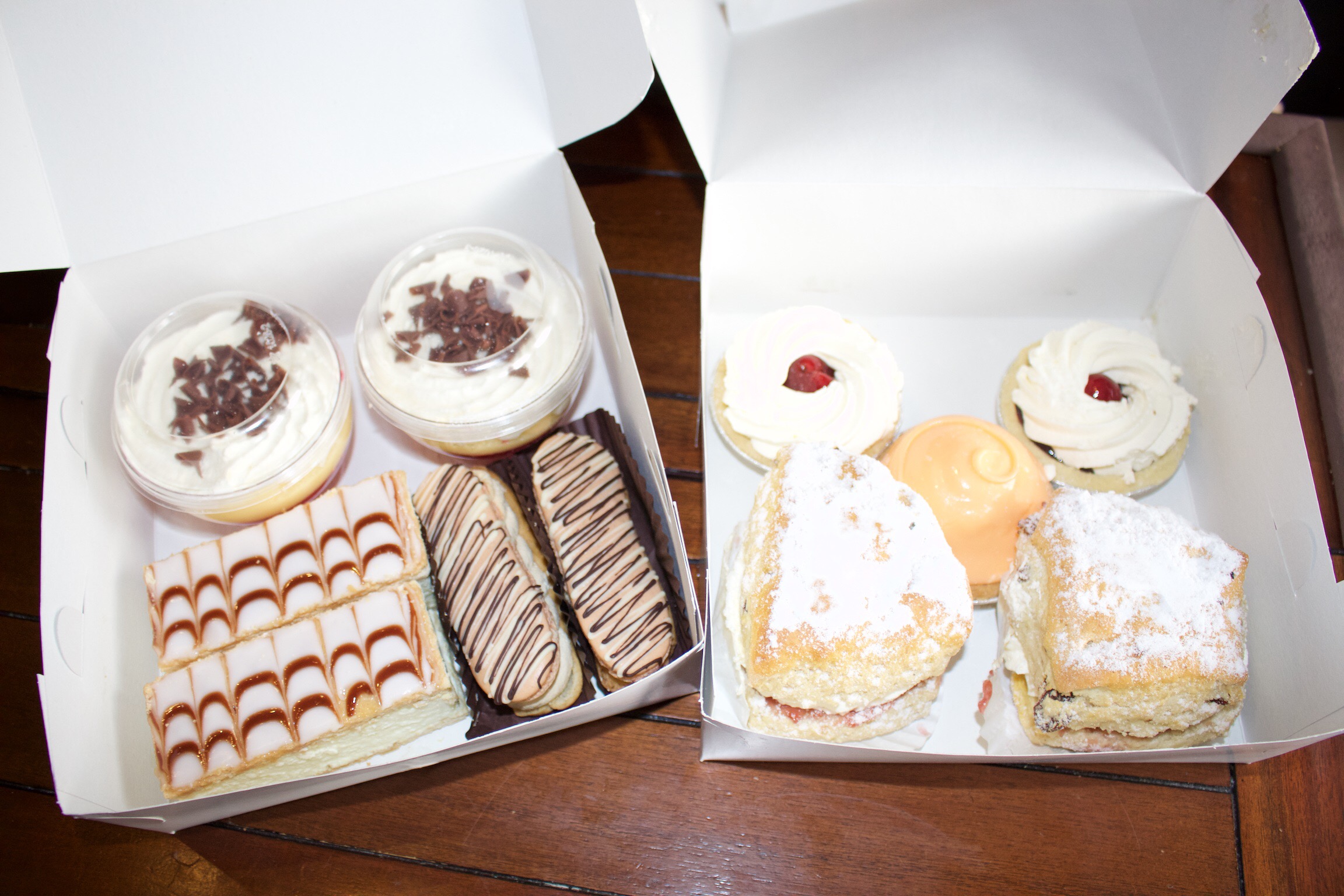 The Grainger Market – Olivers Bistro Cafe
My one year old fell asleep while we were at the market so we decided to sit down and have a cuppa at Olivers Bistro Cafe. The staff were super welcoming and attentive. The vibe there was nice, chilled and friendly. I'll be going back.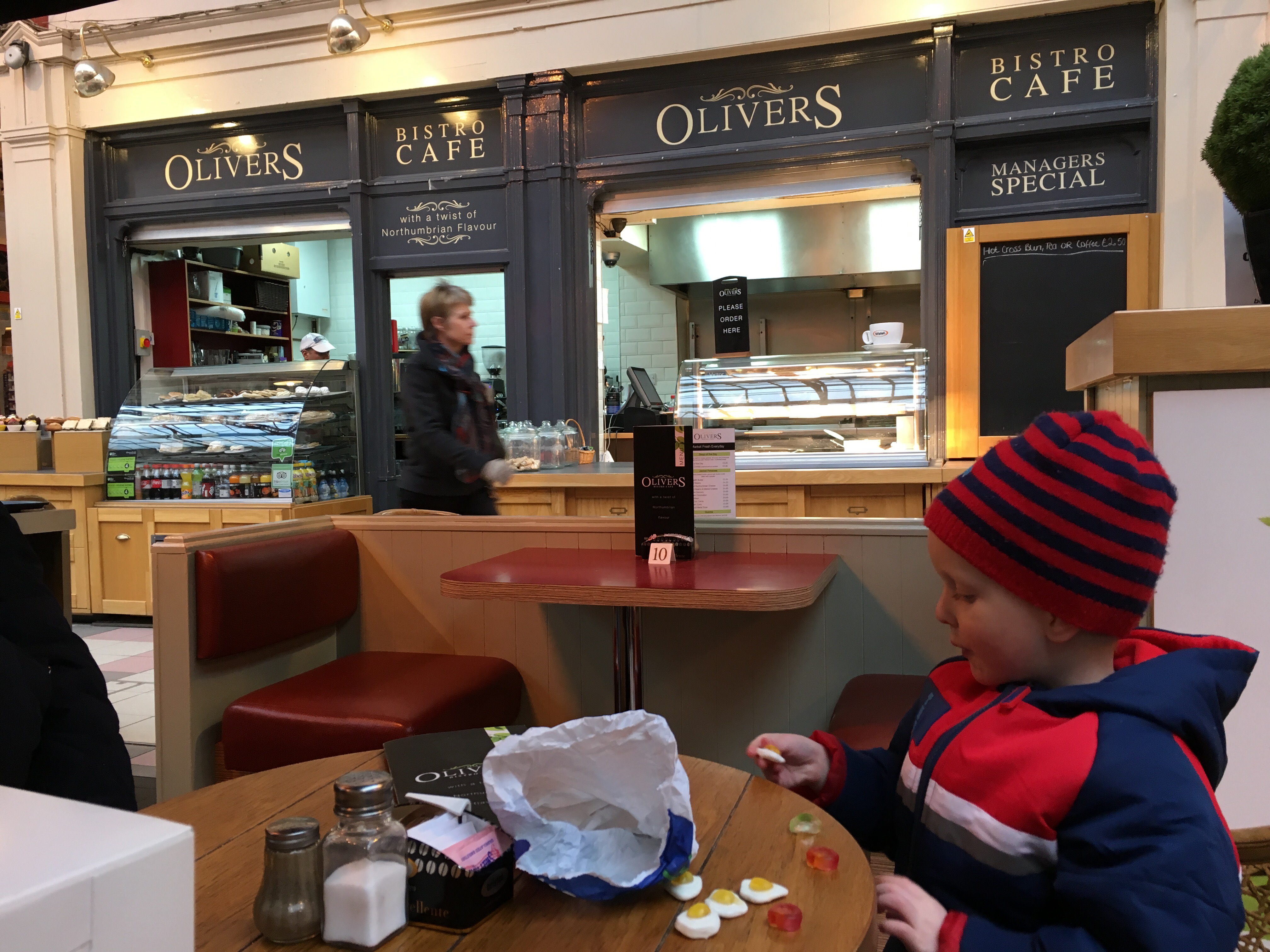 Grainger Market Newcastle – Pet Lamb Patisserie
A few shops down is Pet Lamb Patisserie which I knew about as I had previously ordered a delicious and beautiful cake from there in the summer for a hen party I was hosting but I hadn't realised it was in the Grainger Market. I love the look of their shop and more importantly their cakes.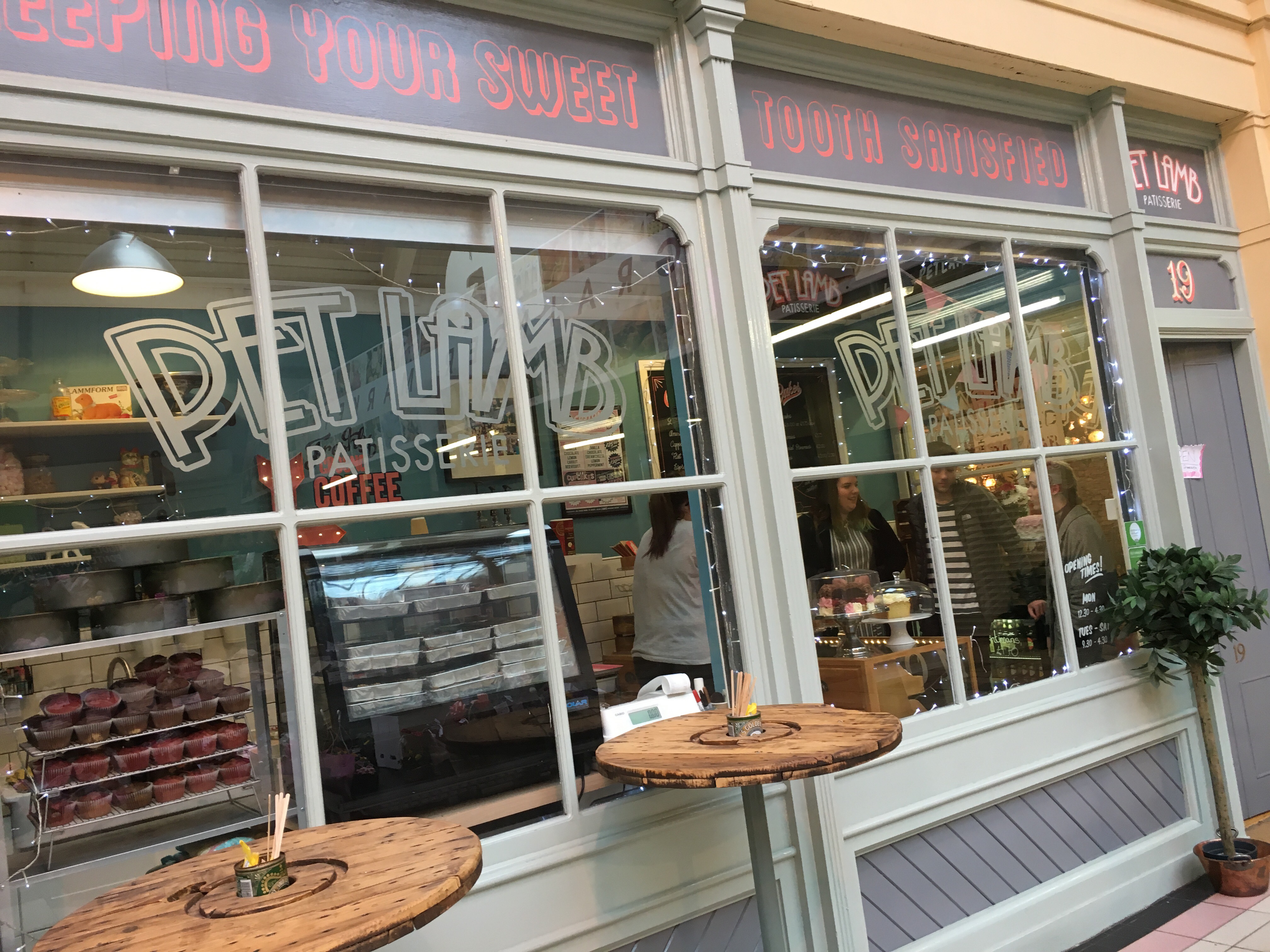 Grainger Market – Scorpio Shoes
I was particularly taken with the shoe shop Scorpio Shoes which had loads of cool Dr Martens, Vans and Irregular Choice shoes. There were so many awesome DMs, second hand but mint condition ones too. I'll be heading back to pick some up sometime.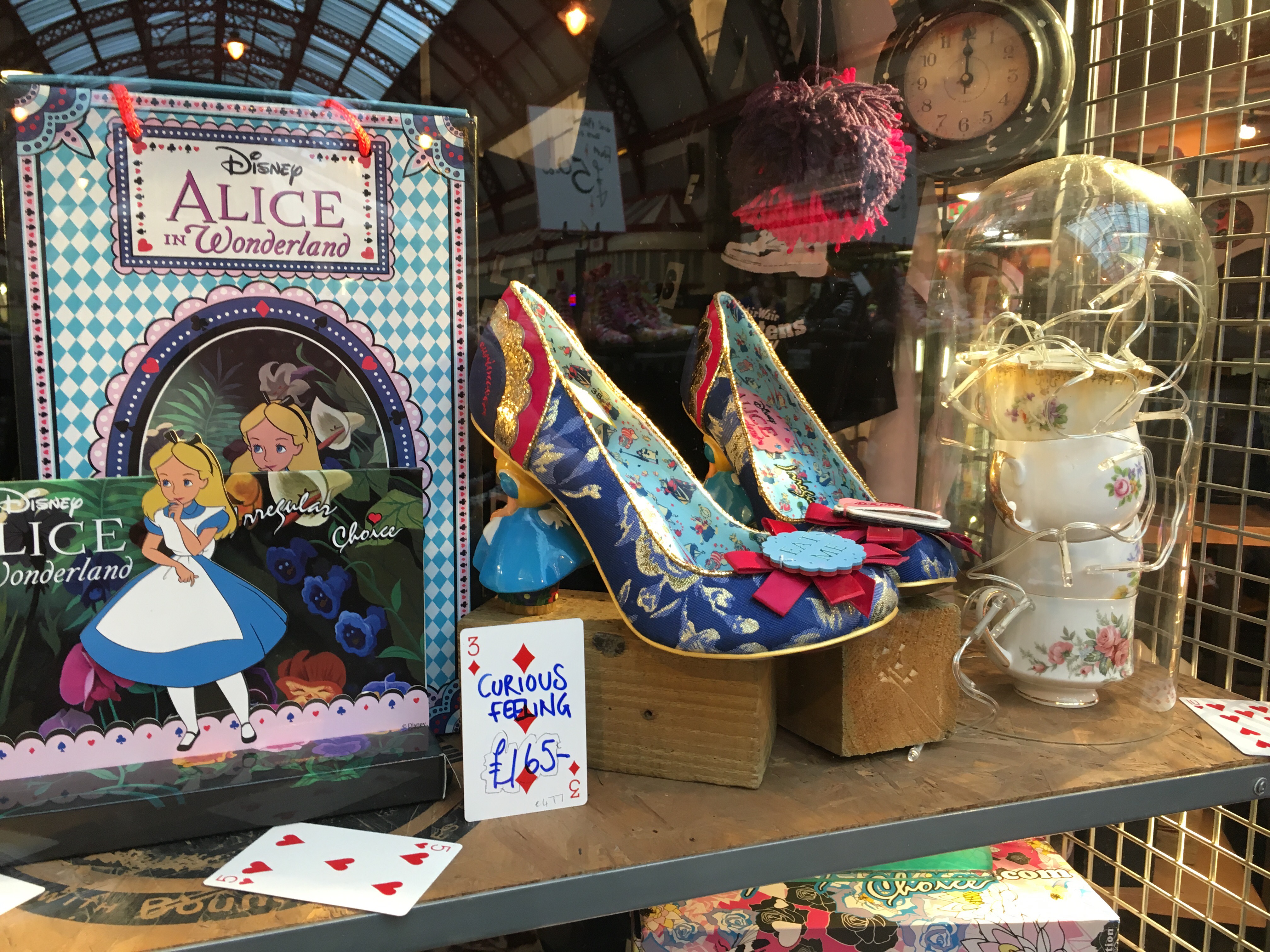 We got my four year old some sweets from a stall as he couldn't join us in indulging in the cream cakes because of his dairy allergy.
Grainger Market – Fantastic Toys and Collectables
Then as is his way he persuaded us to get him a lightning McQueen toy from a shop too. It turned out the toy was a second that is only sold in the Disney theme parks, it retails at £50 but because it had a cracked box it was only £10. A bargain and you won't get that in Smyths! Another reason to visit these independent shops.
Grainger Market M&S Penny Bazzar
One of my favourite stalls at the Grainger Market is the M&S penny bazzar.
Opened in 1985, this is the world's smallest Marks and Spencer's store, and the last surviving example of the Penny Bazzar shops which gave birth to the Marks and Spencer's chain stores we know today.
Today the items at the M&S penny bazzar are no longer a penny but they are hugely reduced. When I was last there I bought a sports top and pair of shorts for £5, my daughter a pair of shorts for £2.50 and a large a3 wooden photo frame for £3. It's essentially a small outlet shop and always worth a visit.
You can get something engraved at the Grainger Market (take a favourite watch, vase, silver) to one of the many places in the market and put some kind words on it.
Or you could fix something that is loved but broken. There are so many battery shops, watch shops, two cobblers …. take your favourite broken items and return them fixed, polished and clean.
Grainger Market classes
I had no idea you could even do classes down in the Grainger Market – sausage making at Sausology or bath bomb making at the new Bath store with Debbie.
The Grainger Market Opening Times
The Grainger Market Newcastle is open 9-5.30 Monday to Saturday and is closed on Sundays.
I have heard that soon they will have late night opening of the food stalls which will be a game changer for street food on nights out.
You can't beat Grainger Market pizza by the slice from Slice or a gyros from Acropolis, mac n cheese from Redheads and loads more.
Anyway, I'm pleased the French Oven encouraged us to go down because from now on we won't be walking past the Grainger Market, we'll be walking into it.
Our Grainger Market YouTube vlog
It kind of has to be seen to be believed so check out the vlog we made of our trip
Are you like us and haven't been going to the Grainger Market for a while or are you a regular? What are your favourite stalls or shops in the Grainger Market? Let me know in the comments.
If you liked this post you might also like:
If you have enjoyed this post or found it useful, here are some quick and easy ways that you can support Nomipalony or say thanks:
Disclaimer: This post was written in March 2016 and last updated March 2023. We intially received a £10 cake box from the French Oven in exchange for writing this post. We were not instructed what to say and all thoughts are our own.