I've been living in Newcastle and its suburbs (bar one year in London) since 2003 and it's about that long since I'd really been to the Grainger Market – when I used to work at Safeway next door. I have to admit I had been a bit put off by the raw meat smells and the old school 'cheap and cheerful' stalls that felt a bit like a jumble sale to me. Apart from locally sourced meat and veg, I didn't think that there was anything that I would want to buy there and so had avoided it for the trendier Toon shops for years. My mistake! The Grainger Market has changed my friends. There are still pockets of the old school mainstay stuff that I remembered but then there is new stuff too, trendy stuff. Stuff that reminds me of going to Spitalfields Market on a Sunday when I lived in London. And the combo of those two thrown together makes the Grainger Market nowadays a really cool vibrant mix.
I either forgot or didn't realise how big it is in there! It's huge and is housed in a 185 year old Grade I listed building. There is so much in there. It could be a total one stop shop. I'm ashamed that I haven't been for so long. What a tool! If you are like me and had been walking past for ages then don't, really get in there because there are treasures hidden around every corner. The stall owners were telling me today people are forgetting about them and heading for the big chains on the high street which is a real shame.
I was invited down to the Grainger Market by the owner of the French Oven who is really passionate about local food, shopping in markets and buying everything that you can from independent shop owners. She offered for me to sample some of her food for a review but instead of just focussing on her independent artisan bakery, she also encouraged me to write about the Grainger Market as a whole, and to support her fellow stall and shop owners. You could tell there was a real community down there, you could see them popping into each other's shops and chatting, supporting one another and it gave me a real warm and fussy feeling. This is a community I want to support. The whole vibe of the place was cool, chilled, eclectic but quintessentially Geordie and ergo friendly.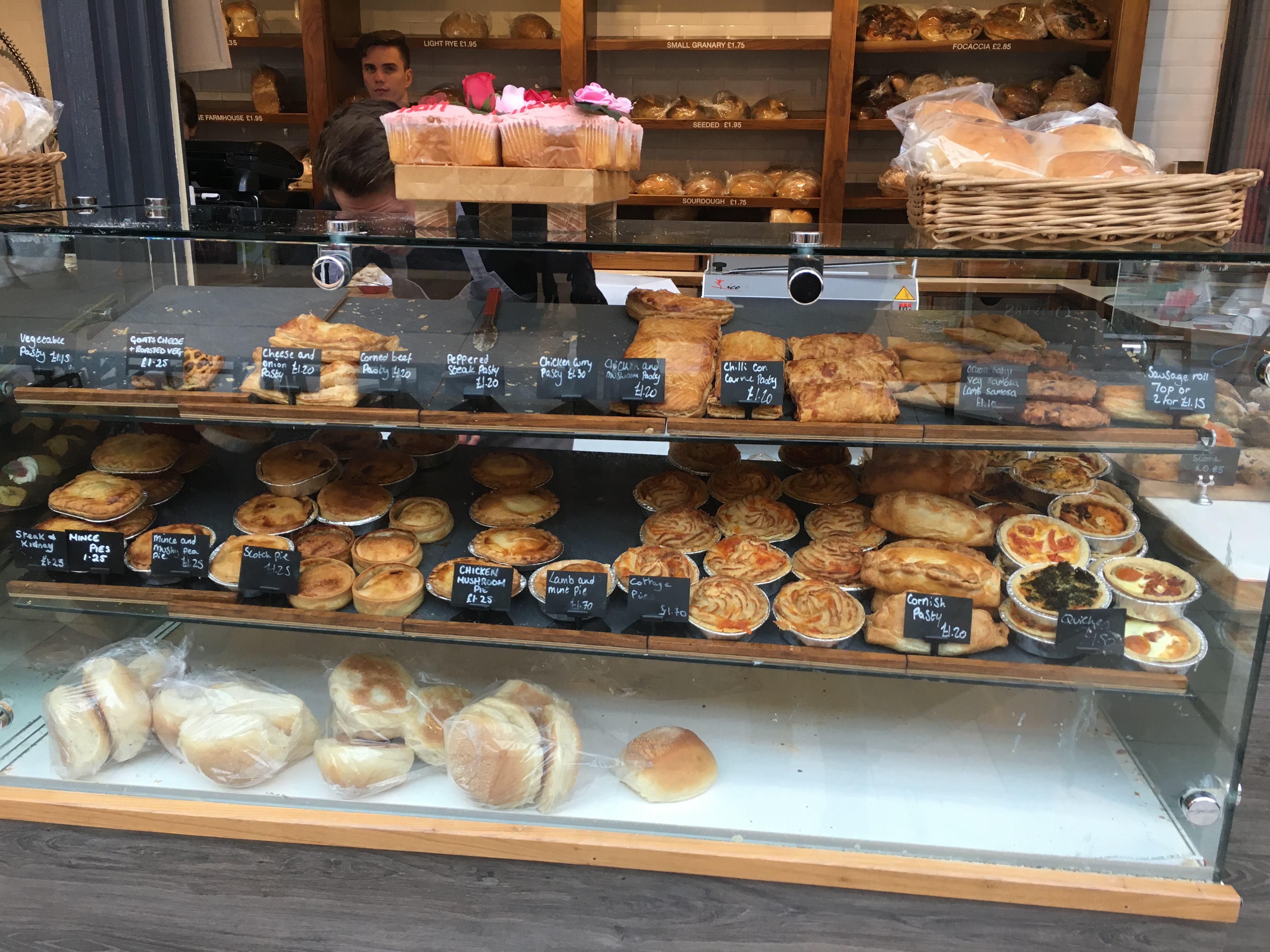 The French Oven are currently doing four different types of boxes available for delivery or collection;
Box of 10 traditional cream cakes for £10 (including the classic peach melbas, cream horns, chocolate eclairs, sherry trifles, mini victoria sponges, strawberry tarts and more).
British afternoon tea for two people £12 (2 traditional sandwiches, 8 minature scones sweet and savoury, 8 mini cakes including brownies, carrot cakes and more, 6 little dainty sausage rolls and Northumbrian tea bags)
Grainger Market big breakfast for two-four people £14 (6 Northumbrian Sausage Company sausage, 6 Rashes of Oliver & Eden bacon, 6 Bryan Muers Free range eggs, 6 Hector hall tomatoes, 6 Hector hall mushrooms, 6 French Oven buns, 1 French Oven artisan loaf, 1 Freshly squeezed and bottled Fez orange juice). Vegetarian option also available, fruit, croissants and brioche loaf will replace the meat and vegetables.
Luxury French afternoon tea for two people £16 (2 French sandwiches, 8 mini quiche pieces, 2 chocolate eclairs, 2 individual frangipanes, 2 classic french macarons and tea bags).
They also have a shop full of jam heart biscuits, red and pink cupcakes, american whoopie pies, limited edition Mothering Sunday macarons including flavours like rose and palma violet, eclairons (which are a hybrid of half eclairs half macarons), you can also get cakes with geordie 'MAM' or 'NAN' written on them.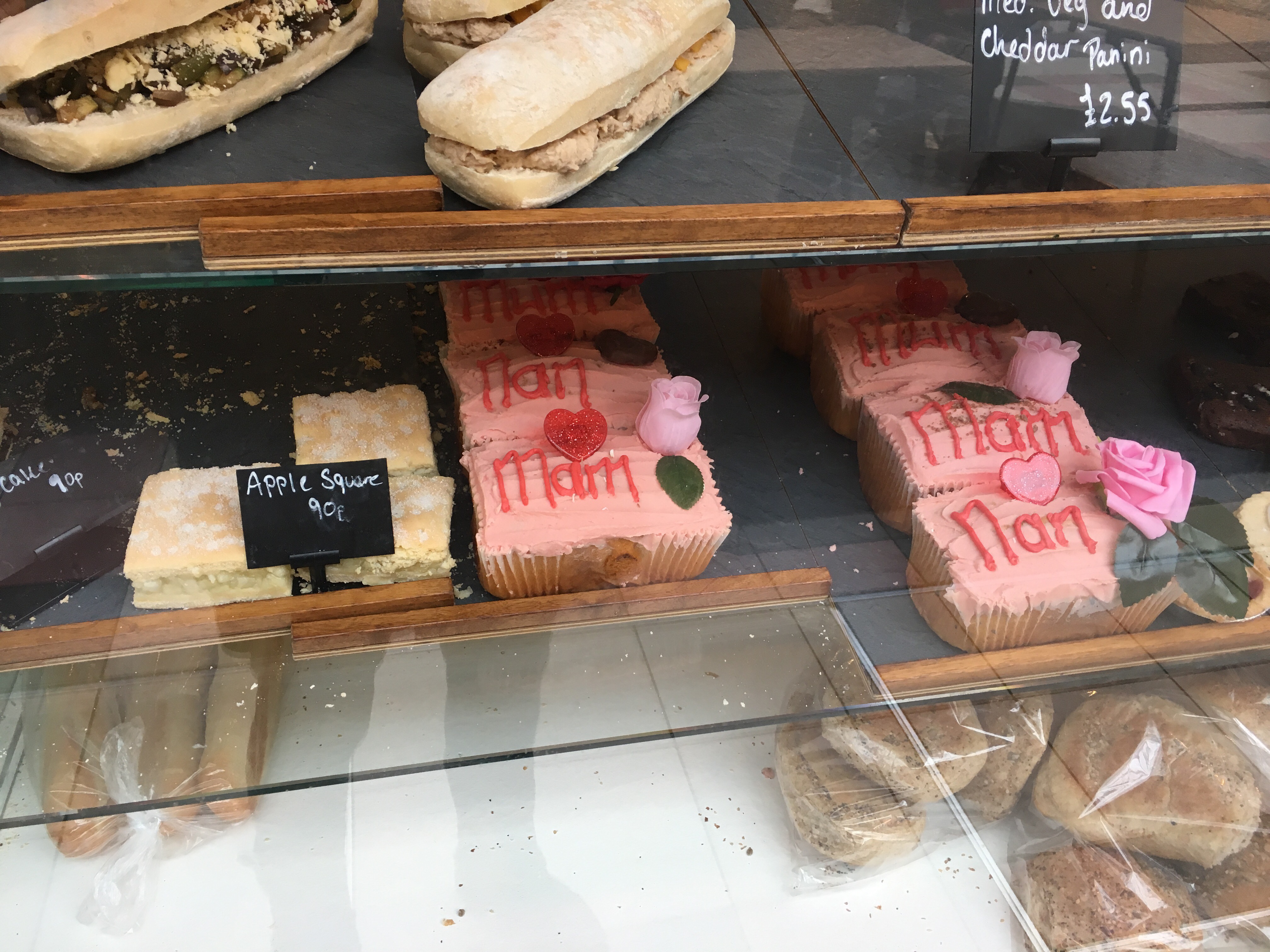 We tried the cream cake box for £10 and it is an utter steal! I can't believe you get these 10 massive cream cakes for a tenner. They are delicious. I've not had a peach melba for years and it was 'da bomb'.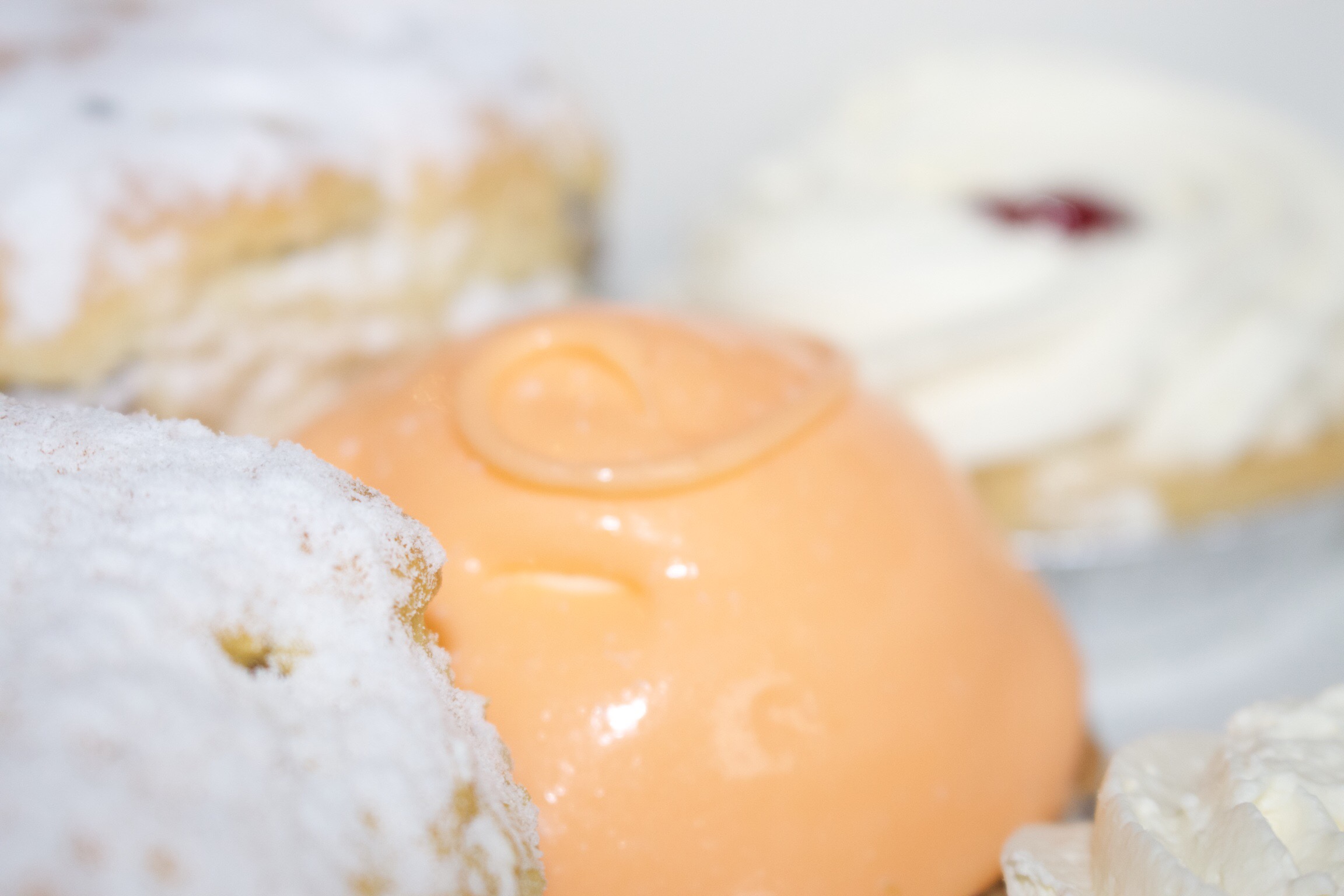 The scones were superb – light, fluffy and fragrant.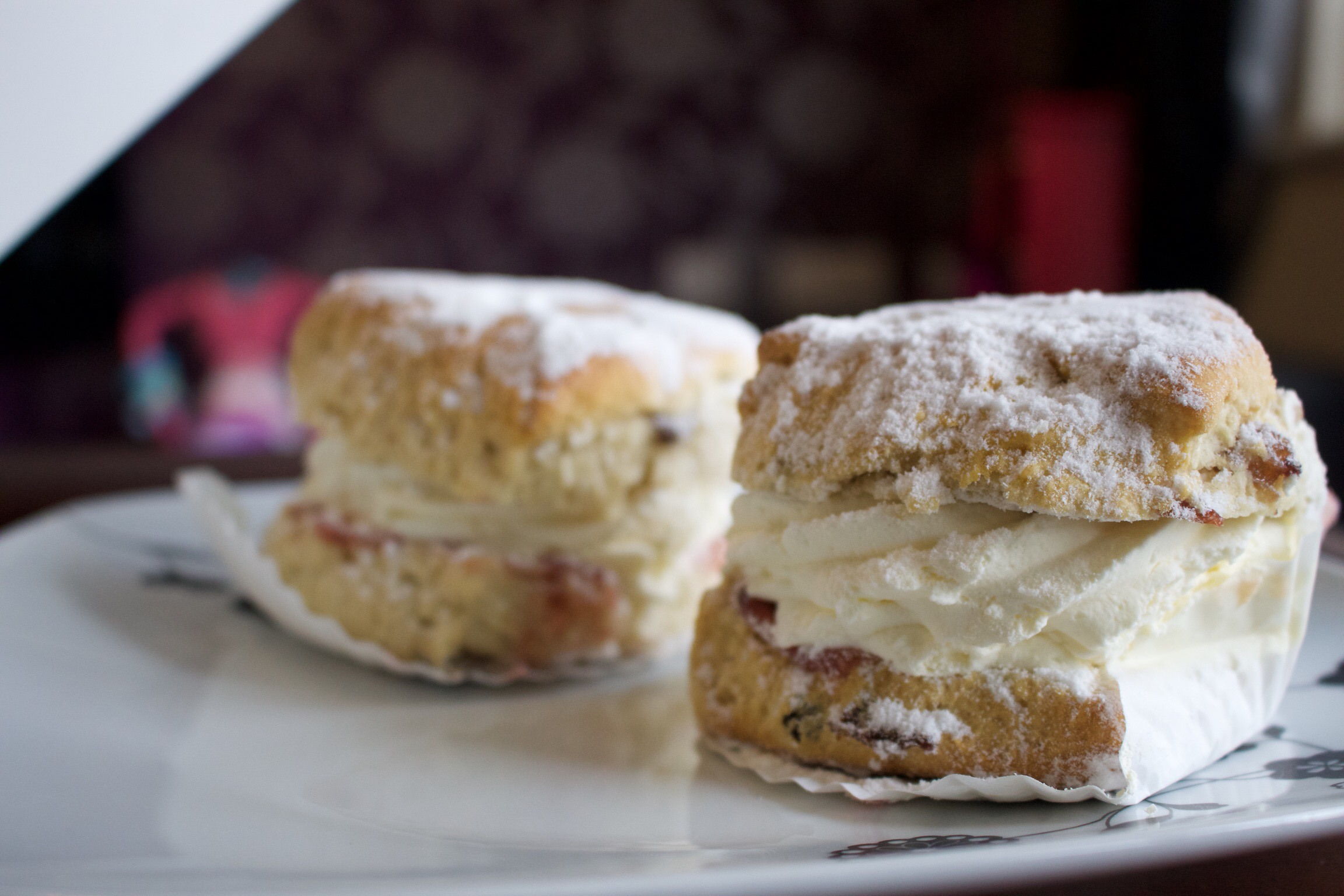 If you want to treat your mam for Mother's Day Sunday then get down tomorrow (Grainger's Market is closed on Sundays), and pick one of these boxes up! Your Mam housed you for 9-10 months and probably ruined her body getting you into this world – she deserves one of these boxes god damn it.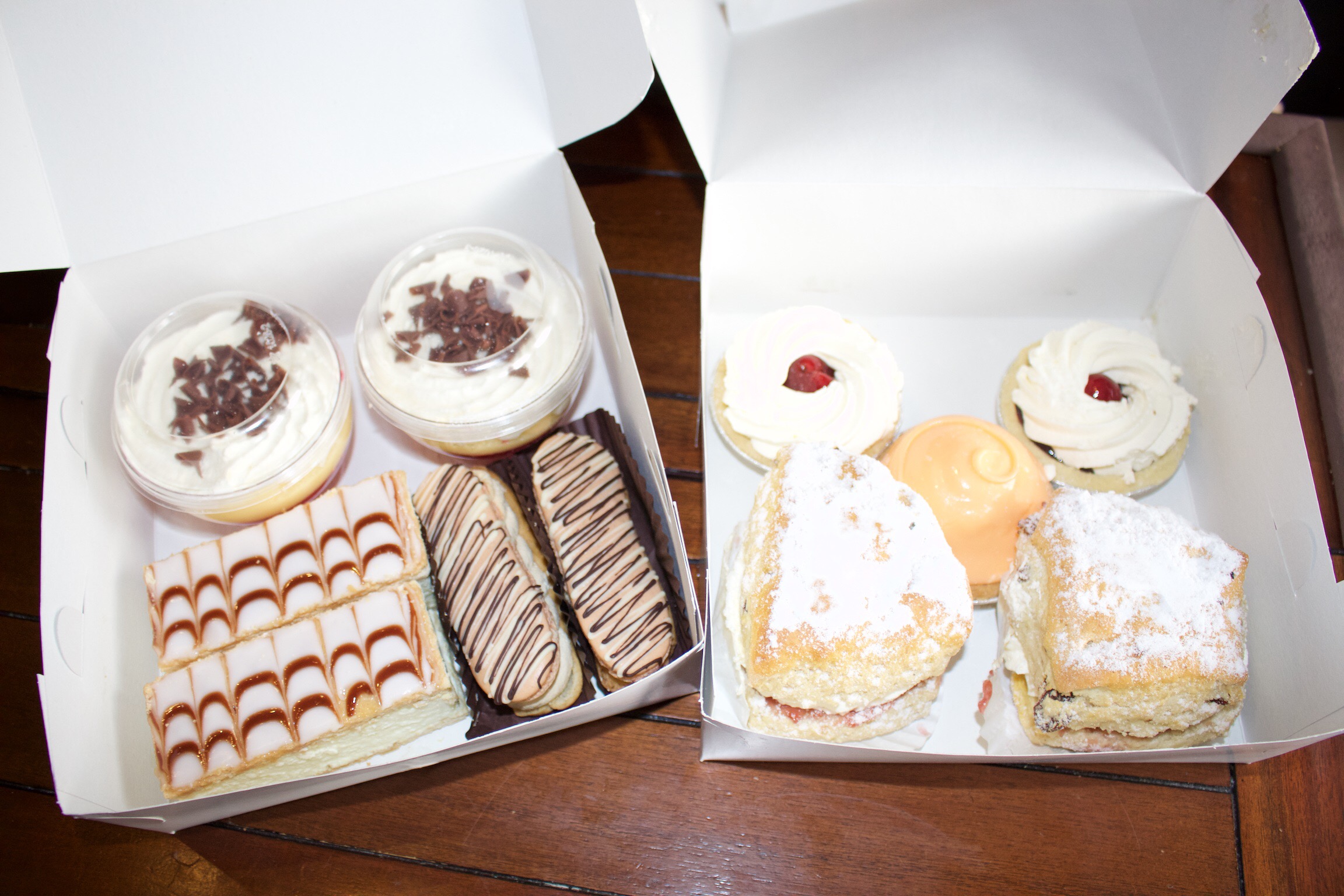 My one year old fell asleep while we were at the market so we decided to sit down and have a cuppa at Olivers Cafe Bistro. The staff were super welcoming and attentive. The vibe there was nice, chilled and friendly. I'll be going back.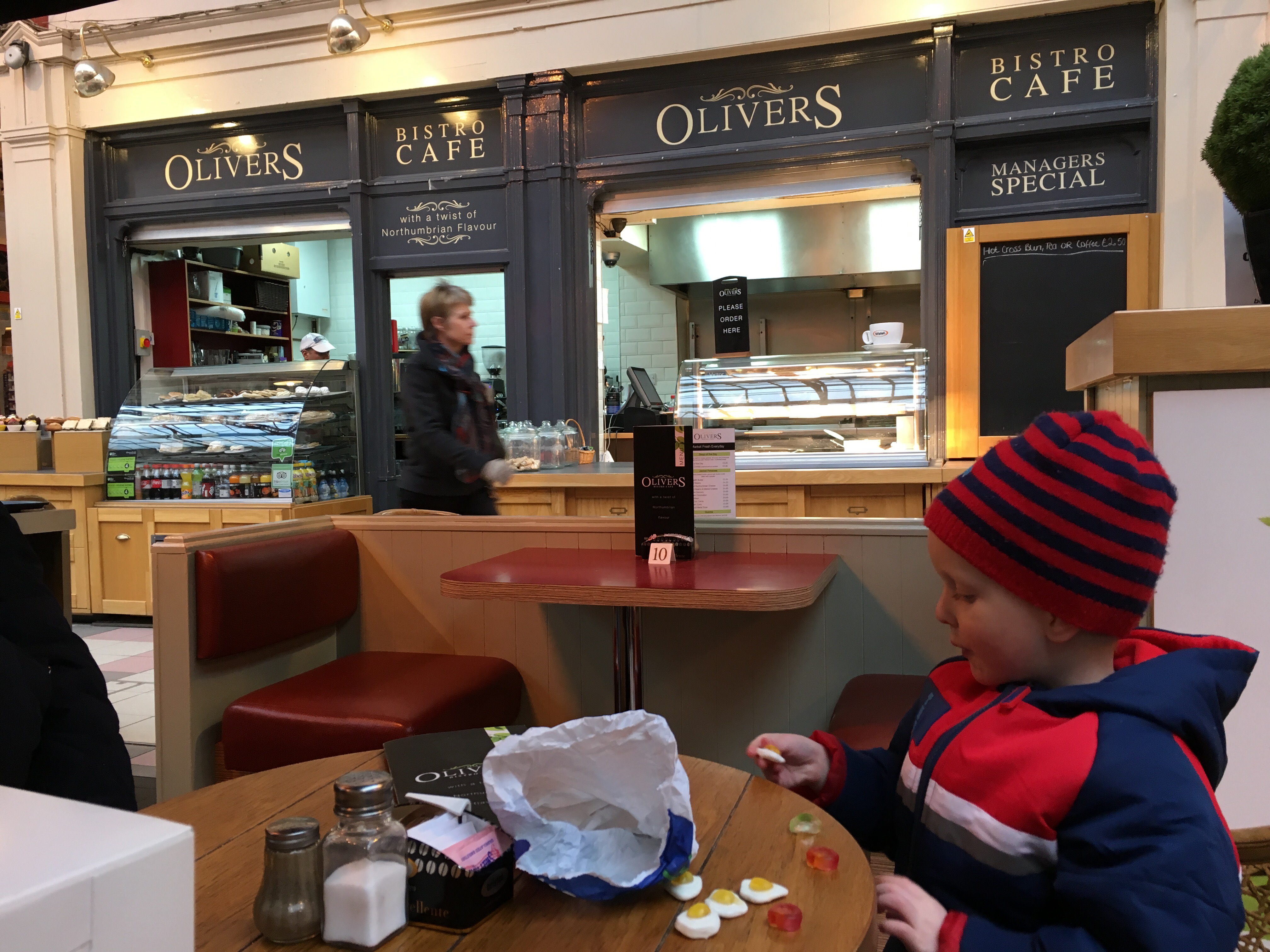 A few shops down is Pet Lamb Patisserie which I knew about as I had previously ordered a delicious and beautiful cake from there in the summer for a hen party I was hosting but I hadn't realised it was in the Grainger Market. I love the look of their shop and more importantly their cakes.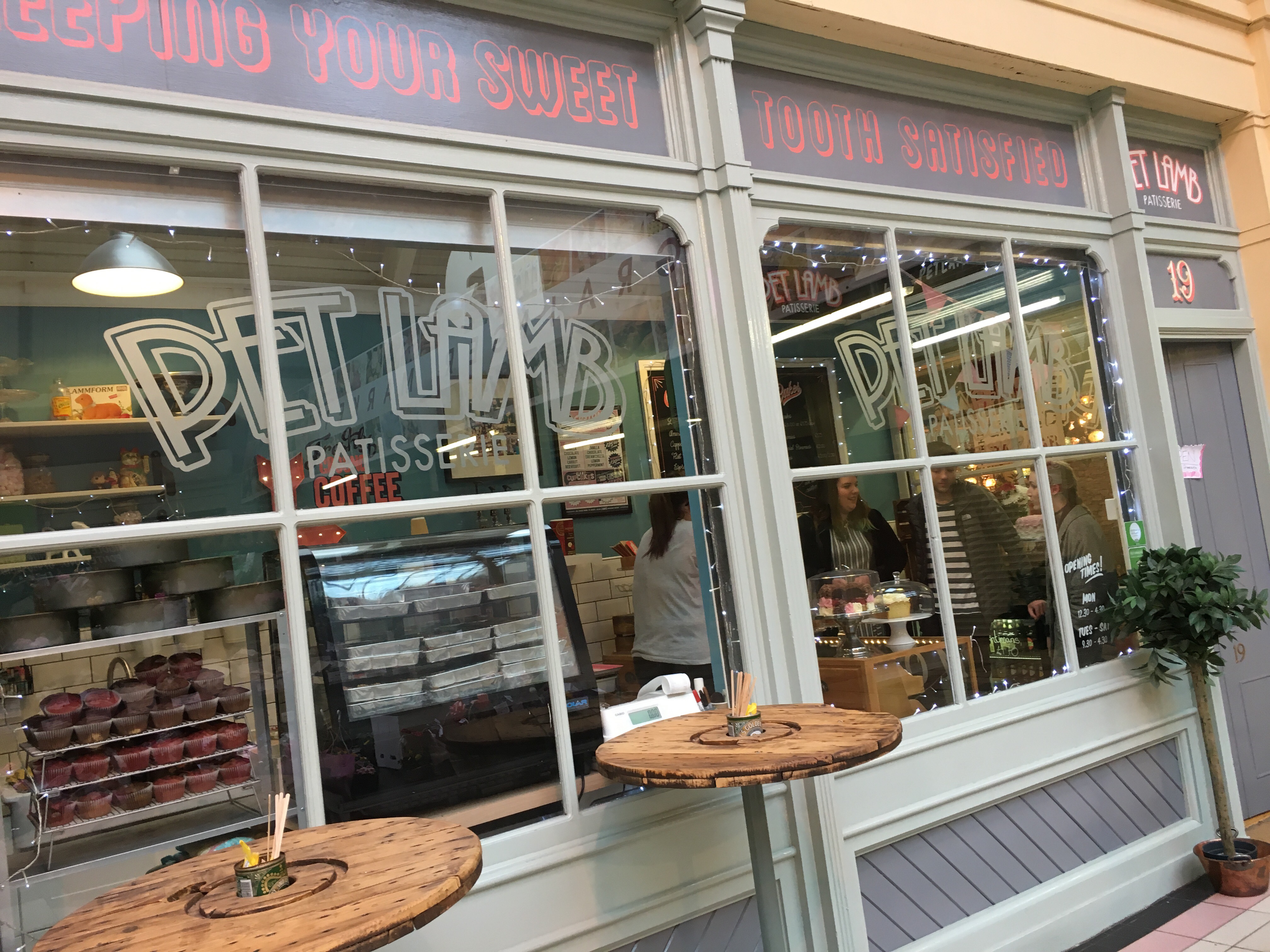 I had no idea you could even do classes down in the Grainger Market – sausage making at Sausology or bath bomb making at the new Bath store with Debbie.
I was particularly taken with the shoe shop Scorpio Shoes which had loads of cool Dr Martens, Vans and Irregular Choice shoes. There were so many awesome DMs, second hand but mint condition ones too. I'll be heading back to pick some up sometime.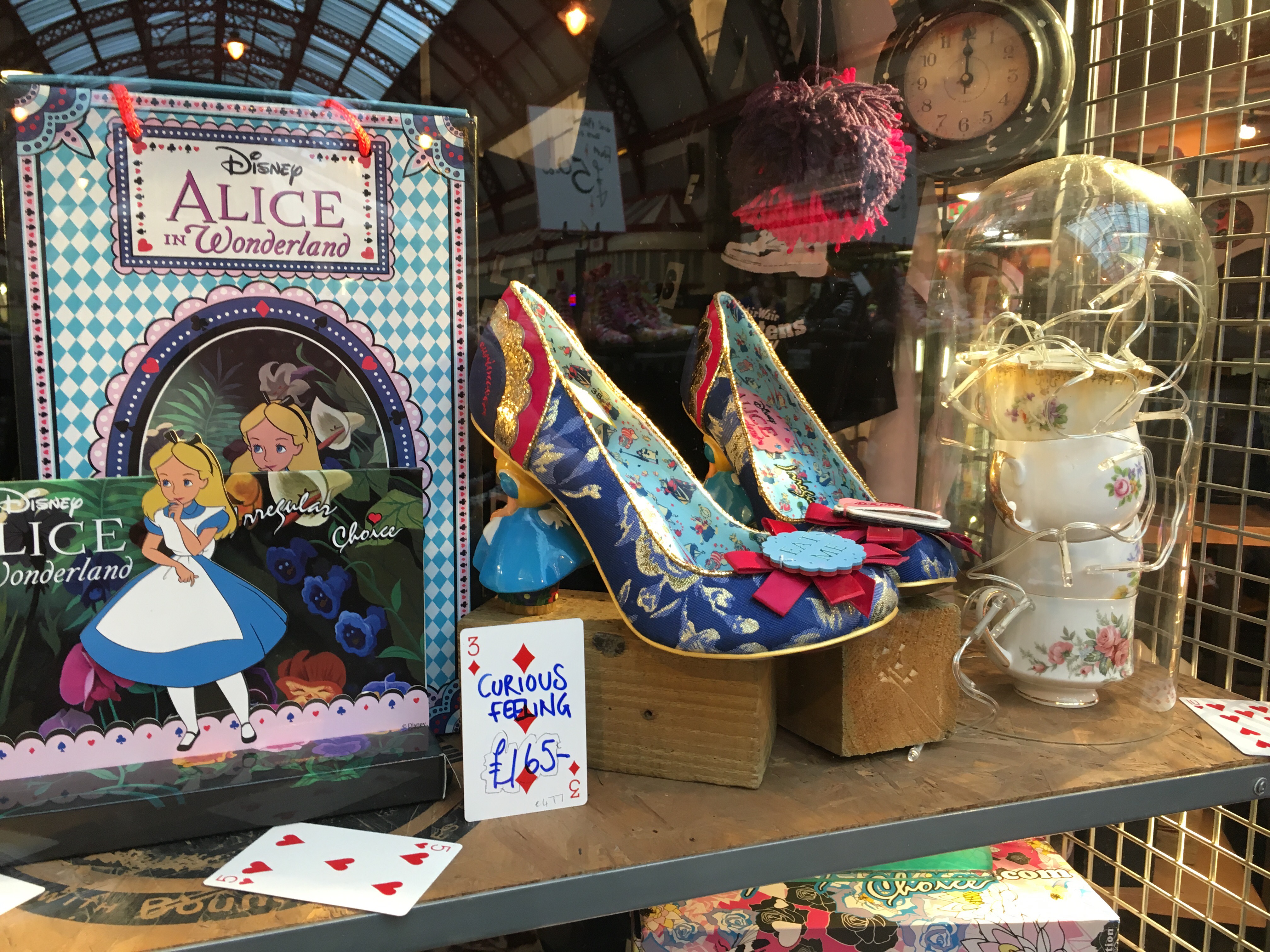 We stopped in mmm glug to get some beers and they had such a great range. Lots of local beers, organic beers, a new Northumberland gin that Papa Ginge was eyeing up. We got some organic cherry beer, organic apricot beer (£2.95 each) and garlic beer (£3.95).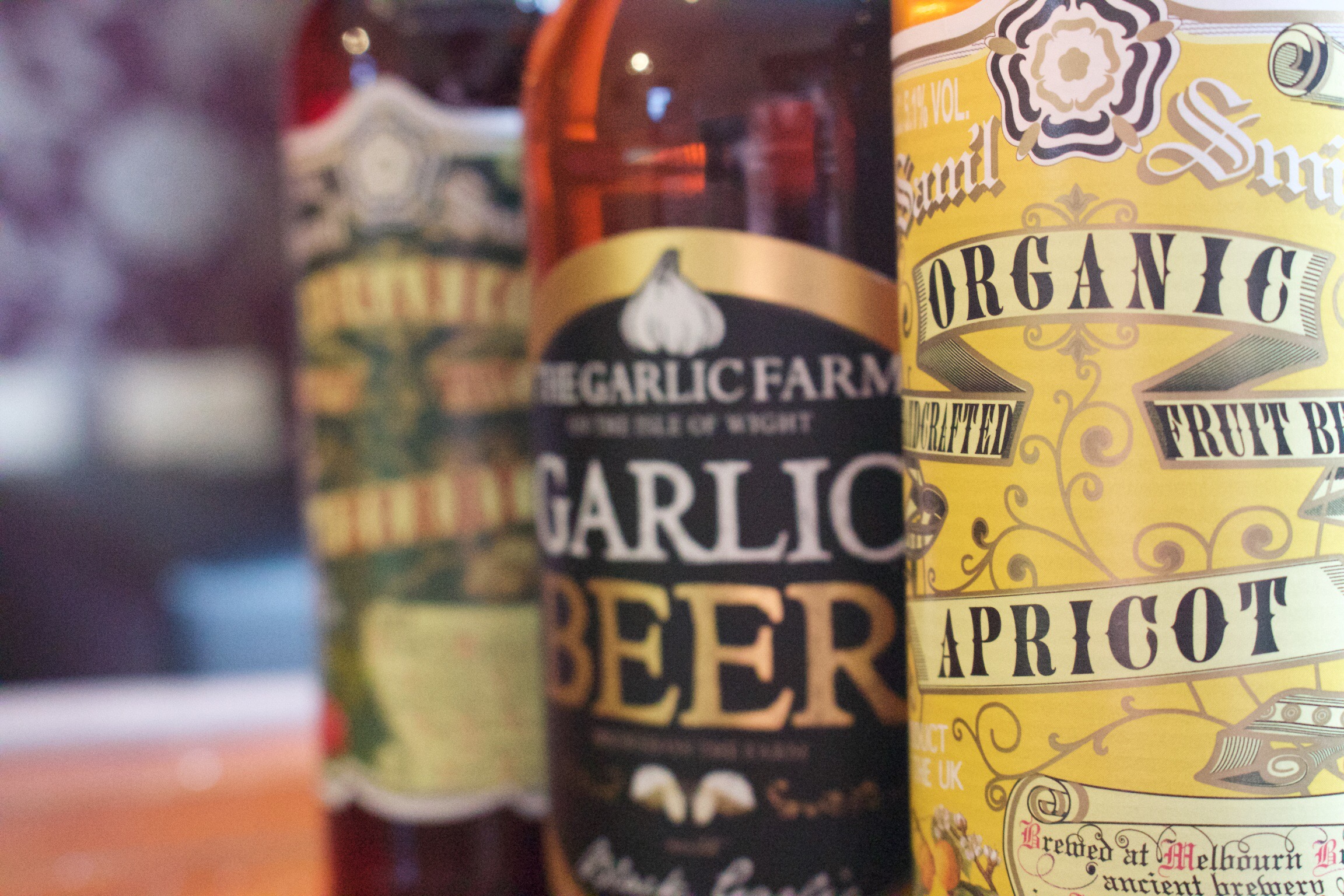 We got my four year old some sweets from a stall as he couldn't join us in indulging in the cream cakes because of his dairy allergy. Then as is his way he persuaded us to get him a lightning McQueen toy from a shop too. It turned out the toy was a second that is only sold in the Disney theme parks, it retails at £50 but because it had a cracked box it was only £10. A bargain and you won't get that in Toys R Us! Another reason to visit these independent shops.
For last minute Mother's Day ideas tomorrow you could get something engraved (take your mums favourite watch, vase, silver) to one of the many places in the market and put some kind words on it. Any mam would appreciate that and it will last forever. Or you could fix something of hers that is loved but broken. There are so many battery shops, watch shops, two cobblers …. take away your mums favourite broken items and return them fixed, polished and clean.
Anyway, I'm pleased the French Oven encouraged us to go down because from now on we won't be walking past the Grainger Market, we'll be walking into it.
It kind of has to be seen to be believed so check out the vlog we made of our trip
Are you like us and haven't been going to the Grainger Market for a while or are you a regular? What are your favourite stalls or shops in the Grainger Market? Let me know in the comments.