I have about 6 months experience of trying out the TiffXO wellness program (now called TXO Life) now so I thought I would write a TiffXO review of what I thought about the programme, its pros and cons and whether I find it to be good value for money.
Tiffxo review
I first came across Australian fitness professional Tiffany Hall when I started using the Centr fitness app back in 2019. Tiff was initially one of the trainers on the platform and I loved her mixed martial arts HIIT workouts on Centr.
In fact, they were one of my favourite workouts on the app. So when I found out she also had her own wellness program I was intrigued to find out more. Read on for my full TiffXO review.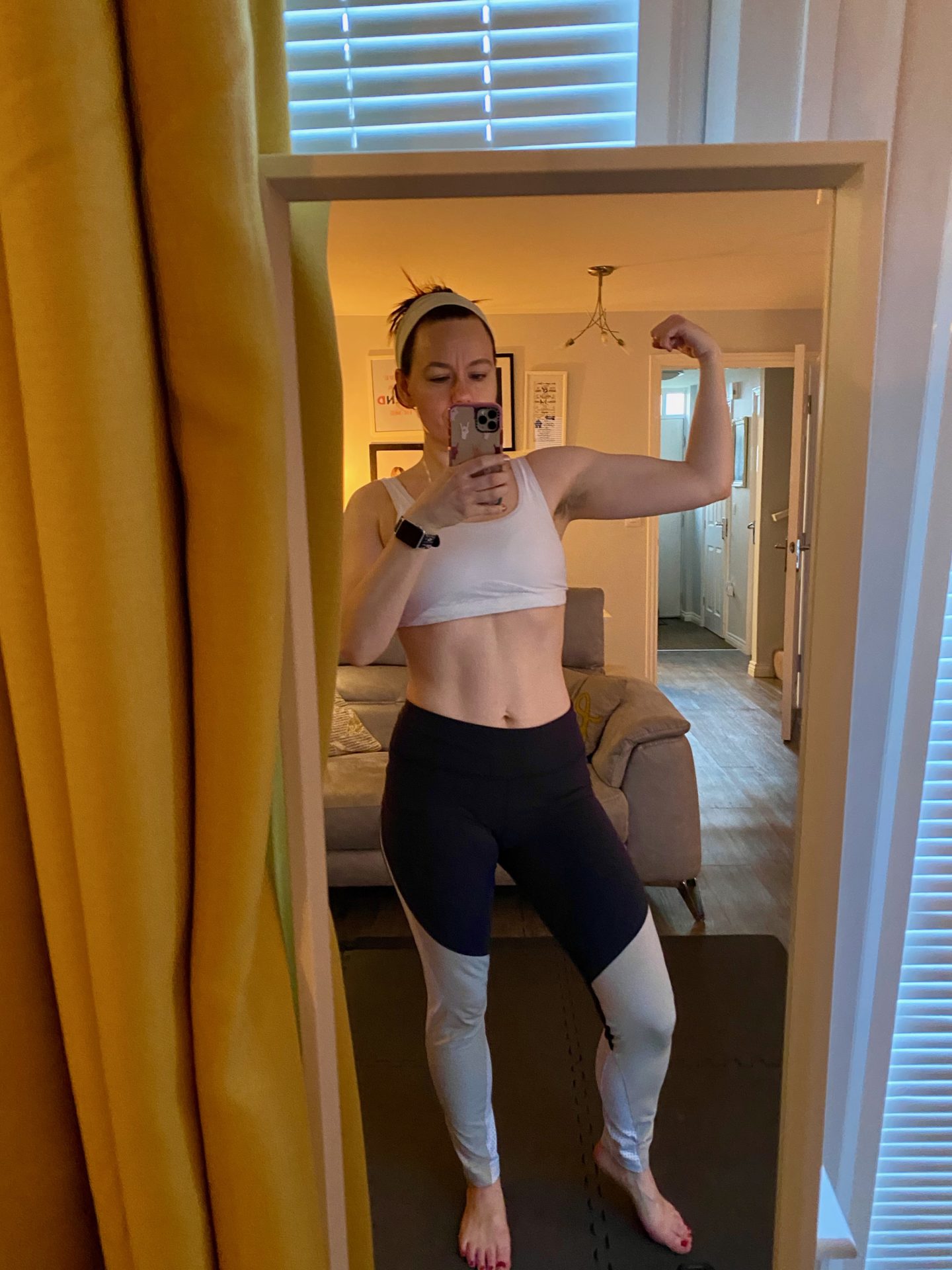 TXO streams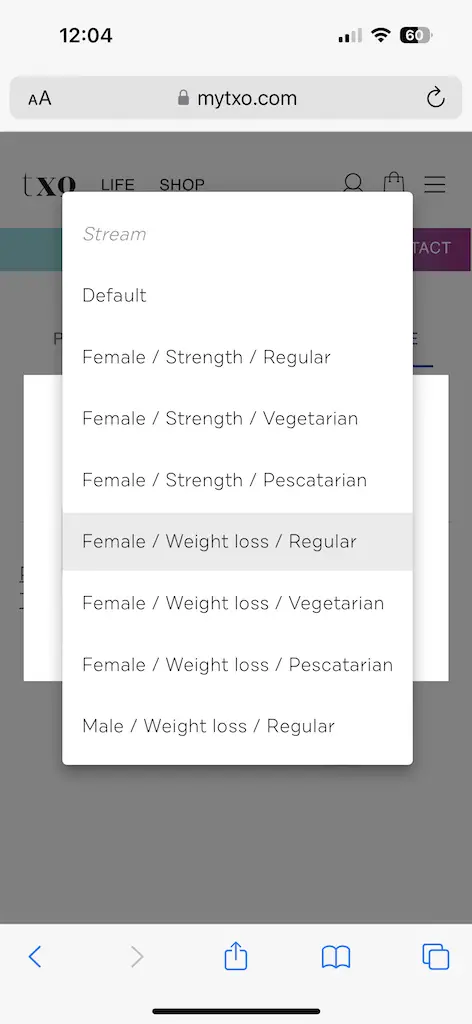 On TXO you can choose from several 'streams':
Male or female
Strength or weight loss
Regular, vegetarian, pescatarian
Sadly there is no vegan stream or maintenance stream.
TXO Life Planner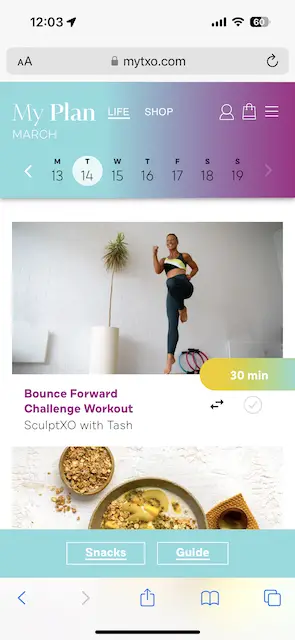 Like Centr, TXO has a weekly planner than suggests what workout you should do each day and what meals you should eat. It also has lifestyle articles and meditations.
I'm sure you would get the best out of the program if you follow that as closely as possible.
What I have done though is search the workout and recipe library and chosen what I wanted to do/eat based on my preferences and needs each day.
TiffXO Recipes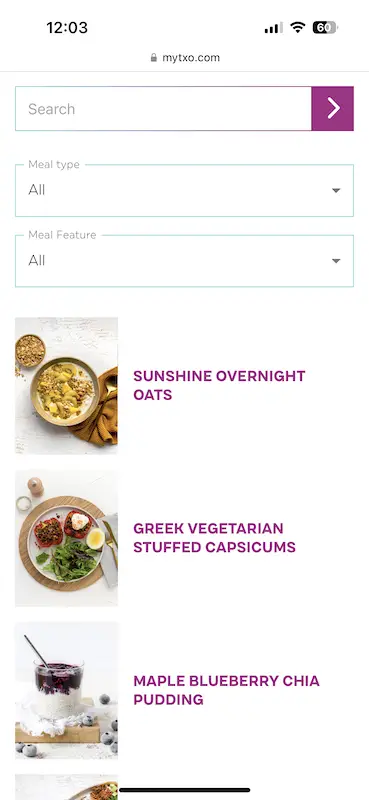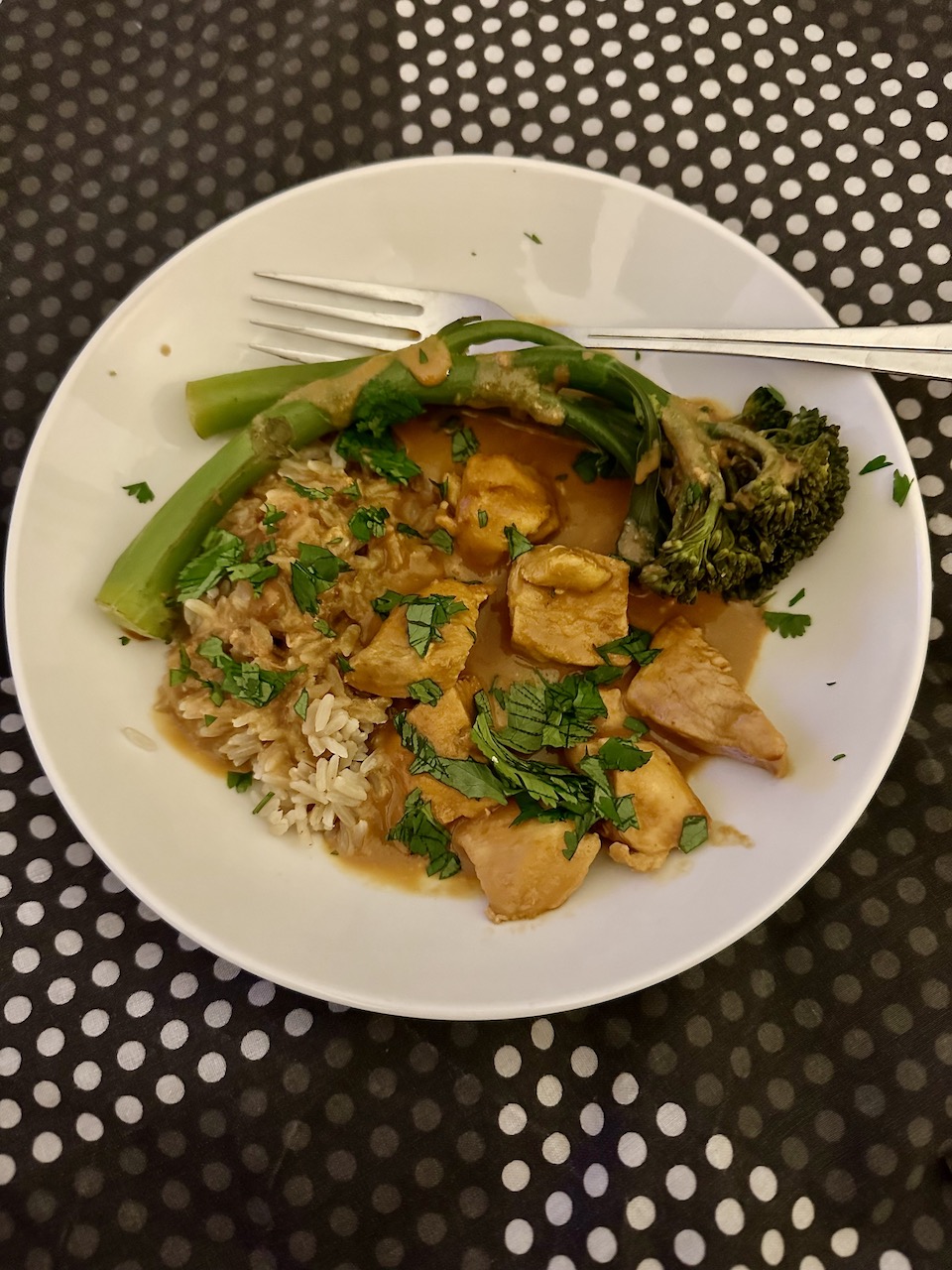 TiffXO offers a daily meal plan which is displayed in your weekly planner. It also has a shopping list function which is handy.
The recipes on TiffXO are pretty great. There are loads on there and as a whole I find some of them more family friendly than Centr, both in terms of my kids are more likely to eat them and they are less time consuming to make.
However, if you haven't been cooking nutritious meals from scratch already then you might find they are a bit time consuming to begin with.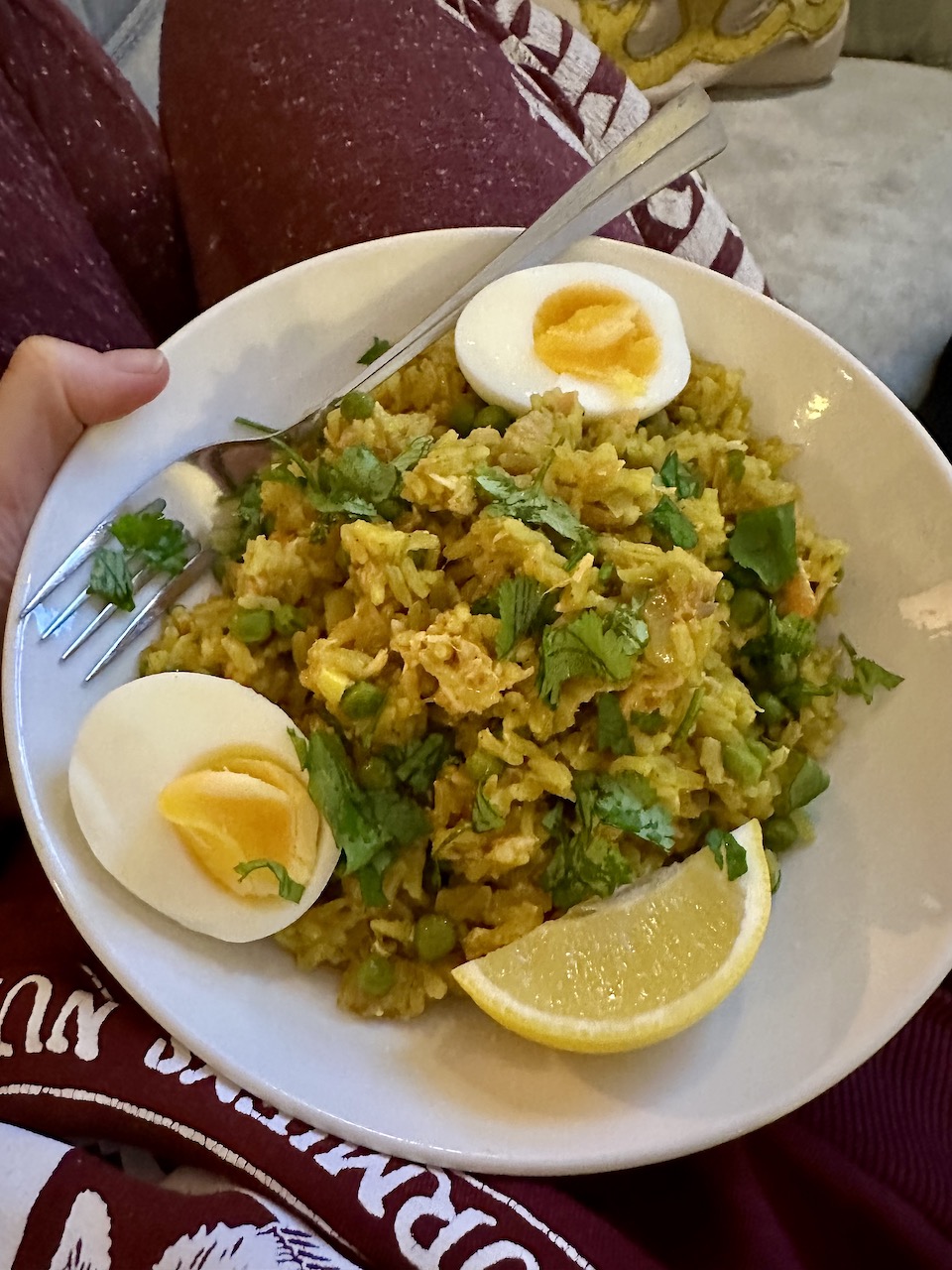 There is a new bulk cooking recipe feature which is helpful for the meal preppers. There are also several slow cooker recipes. There are no air fryer recipes at the time of writing this.
I found the filtering function on the recipe library quite limited though.
You can adjust the recipe serving amount to suit your cooking needs. I usually set to double my family number and then keep half for leftovers for the next day or two.
There are seasonal recipes and snacks, like Easter bunny cupcakes and Christmas pudding bliss balls and smoothies.
My favourite TiffXO recipes so far are:
Chicken satay with brown rice and brocolli
Cauliflower and halloumi fritters
Chicken souvlakis
Beef bourguignon with celeriac mash
Kedgeree
Red velvet beetroot smoothie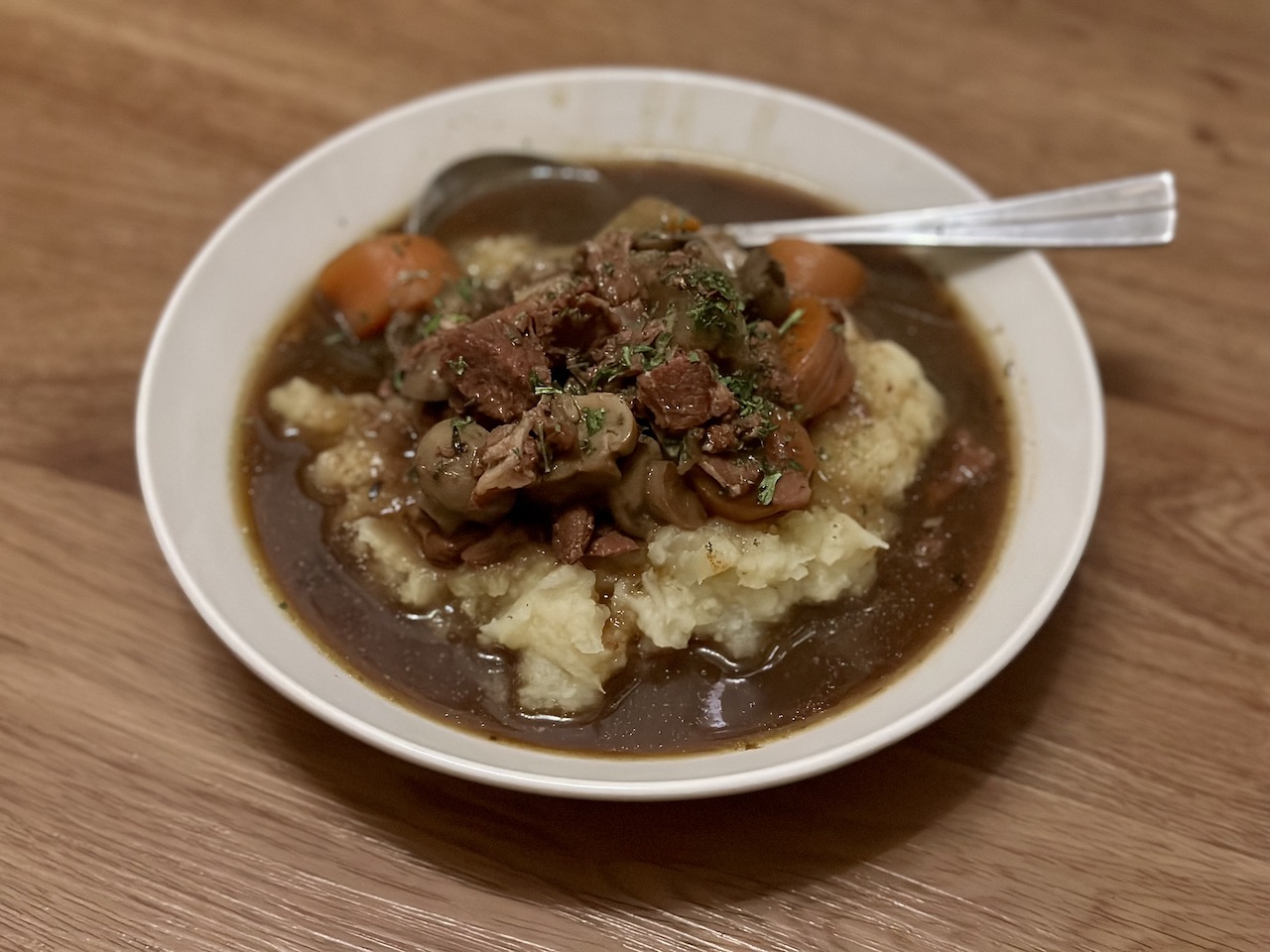 TXO Community
There is a TXO Life Community which mostly consists of an active facebook group that you can join when you are a member of the program.
Tiffany Hall is very active in that community too, sharing her own post-partum journey which is both relatable and inspirational at the same time.
It's quite reassuring to watch Tiff who was undeniably super fit go through the same battles we all do after pregnancy and childbirth.
TiffXO workouts
Like I said earlier, Tiff's workouts are great. I discovered that on Centr (where her workouts remain in the library) and they are just as good on her own platform.
What I love about Tiff's mixed martial arts HIIT workouts is they rarely do the same exercise for a number of sets so you don't anticipate what is coming and get bored.
They are very fast paced and go from one exercise to the next at a fast pace. You usually have around 5 minutes or so of exercises before a quick rest and into the next.
They are really fun and before you know it they are over. They definitely get you sweating and many have given me DOMS (delayed onset muscle soreness) – especially in the arms.
You don't set a workout experience level of TXO like you do on Centr – for example, beginner, intermediate and advanced. You just do what you can.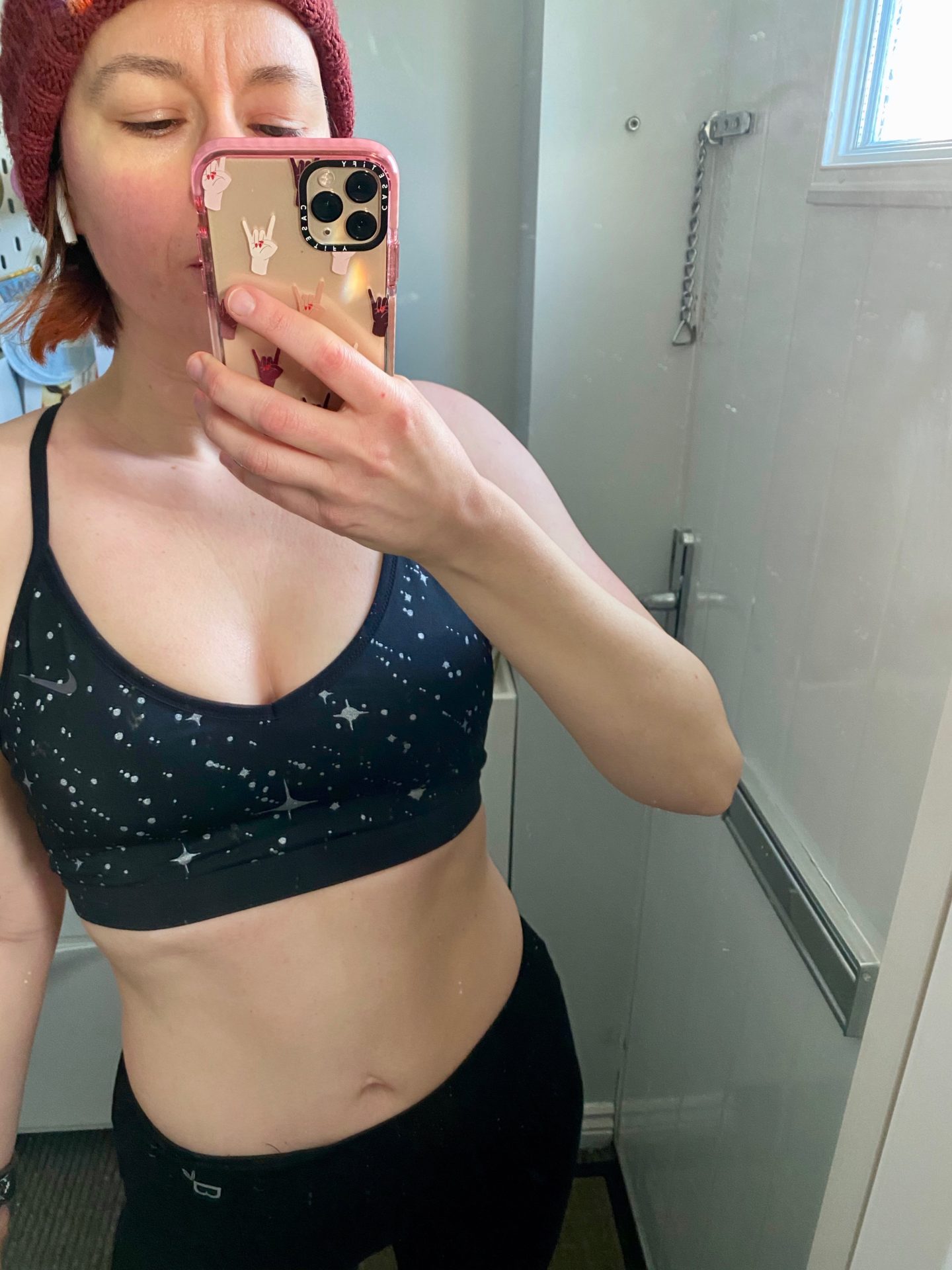 Classes are mostly pre-recorded (with occasional live workouts).
Workouts tend to be around 15-40 minutes long, normally around the 25-35 minute mark. Some of her workouts actually have an express 10 minute option if you are really tight on time that day.
When I initially tried out TiffXO it was all mixed martial arts classes with Tiffany but now she has diversified the platform and there is now HIIT, strength, boxing, barre, dance and yoga on there too. There are also other trainers on the platform aside from Tiff as she has recently been pregnant.
TXO is quite female focussed takes into account pregnant people and women and has more postpartum support than Centr. There are workouts specifically designed for pregnant people and women that Tiff demos whilst she is heavily pregnant herself.
Whilst anyone could do the program and benefit from it, it is definitely aimed at women and mothers I'd say.
Tiff is currently developing a program with a postnatal physio aimed at improving your functional core post childbirth that will be a great addition to the program. There was an interview with the physio in the programme the other week.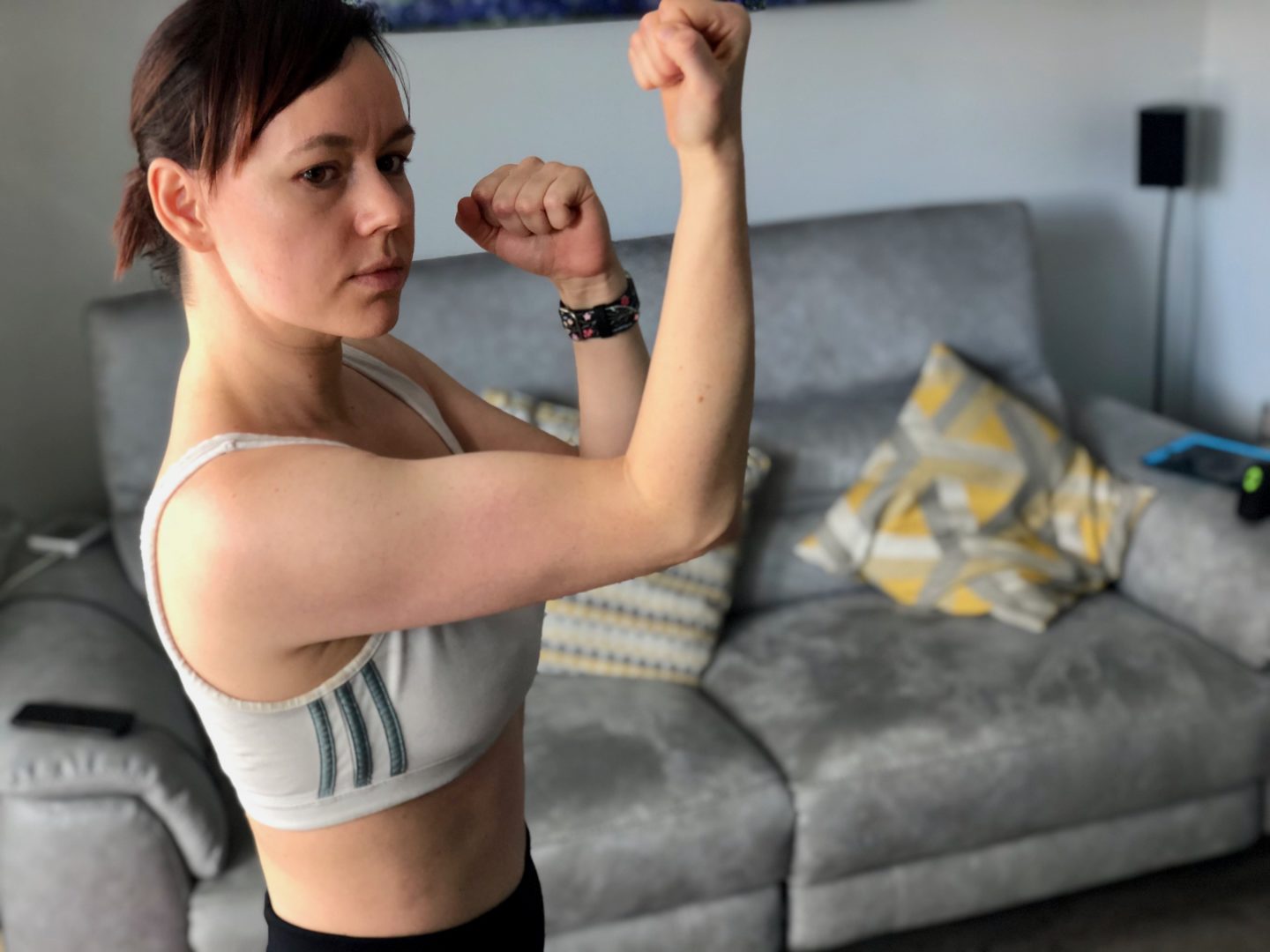 Equipment needed to do TiffXO
Tiffxo is light on required equipment. I'd say as a minimum you would benefit from a good exercise mat and some light 1kg dumbells for the Mixed Martial Arts HIIT workouts as you do a lot of punching with them. If you don't have those you could use bottles of water, cans.
I've added Amazon affiliate links to some of my favourite equipment to the programme below.
For the boxing workouts sometimes a skipping rope is required. Sometimes weighted gloves are offered as an alternative to light dumbells.
For the SculptXO sessions you need heavier dumbells, mini resistance bands, sliders (or you can sub a towel/magazines if you don't have those), a block and foam roller. A pilates ring would be good but you can sub with resistance bands.
Tiffxo meditations
There are meditations on tiffxo. I can't see a way to search through for them which is a shame but they seem to be on the planner around twice a week and are usually 5-10 minute guided meditations.
Tiff's self defence essentials
One of the things I really liked about TXO life is there is a self defence section with little self defence lessons to help you protect yourself. In my house we did them together as a family and all feel a little more confident now.
Tiff is a 6th dan black belt in Taekwondo so I really appreciated her expertise there.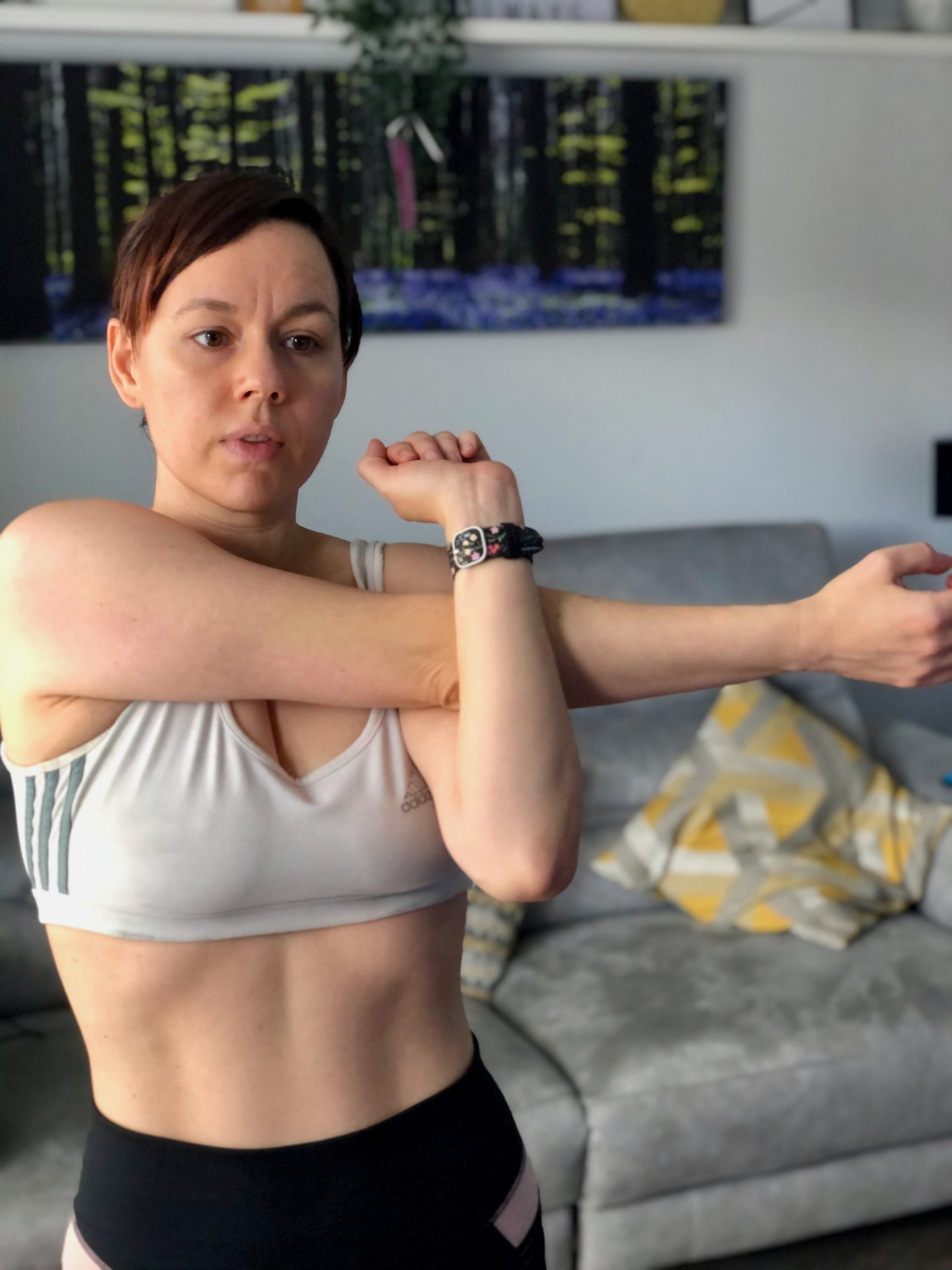 Cost of TXO Life
Tiff XO costs $119 for 12 months or $19.50 per month (Australian dollars). At the time of writing this that works out at roughly £65 a year or £11 a month in UK pounds.
Personally I think that's excellent value for money for what the programme offers. Especially when you compare it to overpriced programmes like Evlo.
TXO Life pros
Has self defence classes
More suitable for post partum mothers
Female focussed
Has recipes, meditations and workouts
Affordable and good value for money
Workouts are short but effective for busy mams
TXO Life cons
Not enough ways to filter recipes
No vegan stream
More focussed on weight loss and general fitness than building muscle
No app
Website is quite busy with other sections for selling products
TiffXO App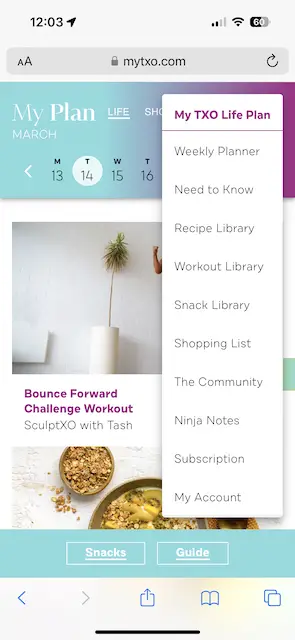 At the moment there isn't a Tiff XO app. Personally I like an app. I find going through a website clunkier and more awkward. The website does work relatively fine on mobile though and feels quite like an app so it isn't the end of the world.
TiffXO 3 months free
Tiff has ran a number of extended free trials, both during the pandemic and at other times so its worth keeping an eye out on her socials to see when she does those.
In 2022 she offered 3 months free for yourself and 2 friends which was a fantastic offer but sadly that has ended now.
TiffXO review summary
TiffXO is a great fitness and wellbeing programme that offers good value for money and support for women and new mothers.
If you are focussed on purely building muscle and strength then this isn't the programme I'd choose but if you are aiming for weight loss, general fitness and overall health then you won't go far wrong with TXO Life and you'll enjoy yourself doing it.
If you are a new mam looking to improve your fitness then I think you'll get the most out of the programme.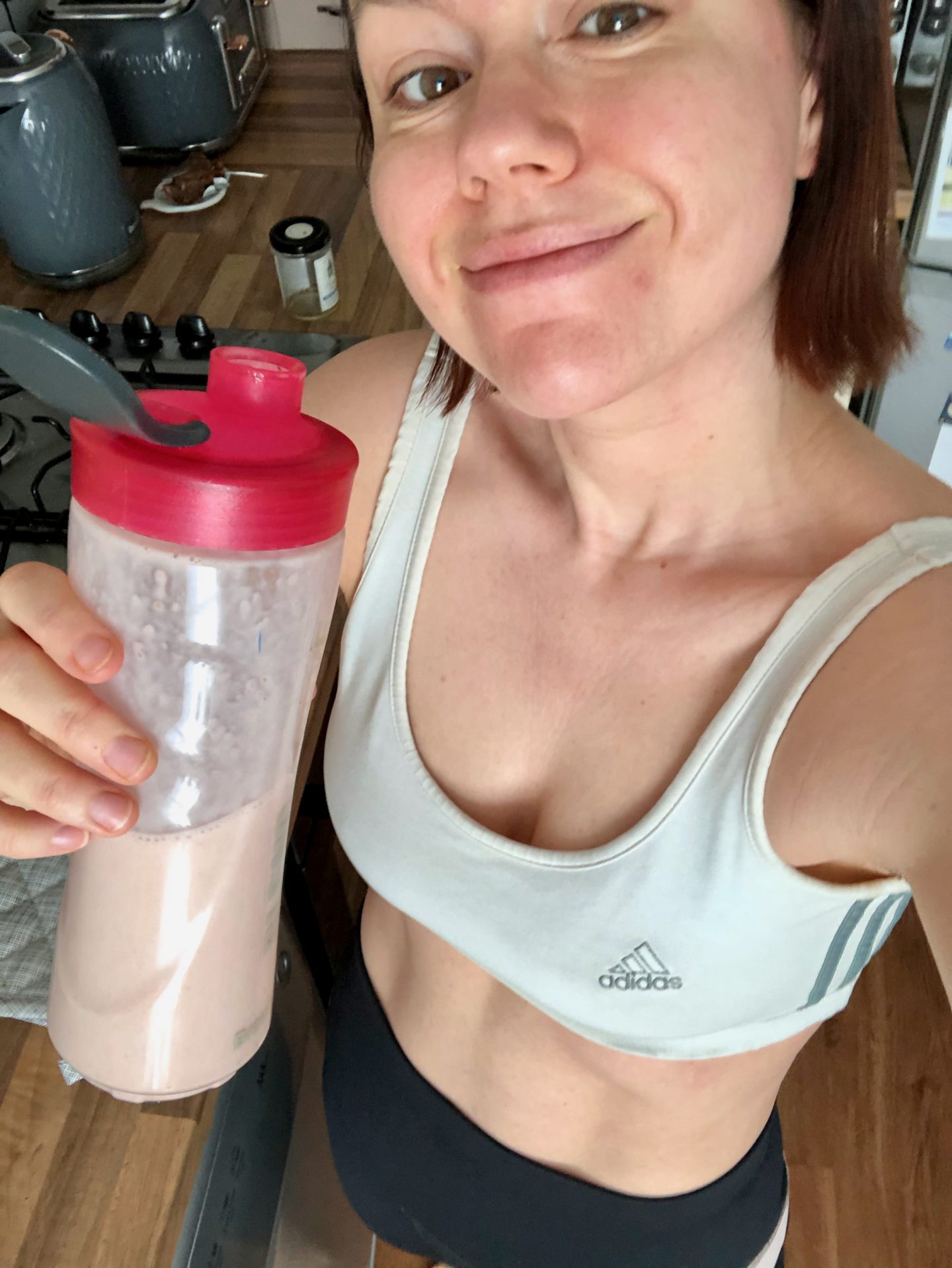 Ask any questions you have about TiffXO in the comments below as I respond to all my comments so I'll do my best to answer any queries you might have.
If you enjoyed this TiffXO review you might also like some of my other fitness reviews:
If you have enjoyed this post or found it useful, here are some quick and easy ways that you can support Nomipalony or say thanks:
Share this post with your friends  
Pop over to my Amazon Storefront to see what products I have been buying and loving from there recently, including my health and fitness products list.
Sign up to my mailing list 
Women can join my feminist Facebook group – the Nomipalony Freehouse