Today I want to talk to you about something quite controversial! Placentophagy, or consuming your own placenta! Now I'm sure you have read or heard about lots of the reasons why or why not to do this, so I'm not going to talk too much about all that. I'm going to tell you about my personal experience of doing it.
Warning!! This blog post will have (graphic) photographs of my placenta in it so don't continue if you are squeamish.
I think placentas are amazing and beautiful so I'm not going to shy away from including the photographs. If men grew such an organ, we would never hear or see the end of them. It's incredible that we grow this huge organ to nurture our growing babies and then just expel it once they are born. Females are badass. I could look at placentas all day long. I find them utterly fascinating. The original tree of human life.
Why I did it?
I had read a lot about women's anecdotal experiences of placentophagy for a while and how great it had made them feel. I knew that there wasn't much in the way of peer-reviewed research proving its benefits but this is often the case with 'women's rituals' and experiences. In the end I thought I was unlikely to regret trying it but quite likely to regret not doing it. I thought it can't harm so decided to go ahead if I had a natural drug free birth with a physiological third stage (which I did). You can read about my home birth here.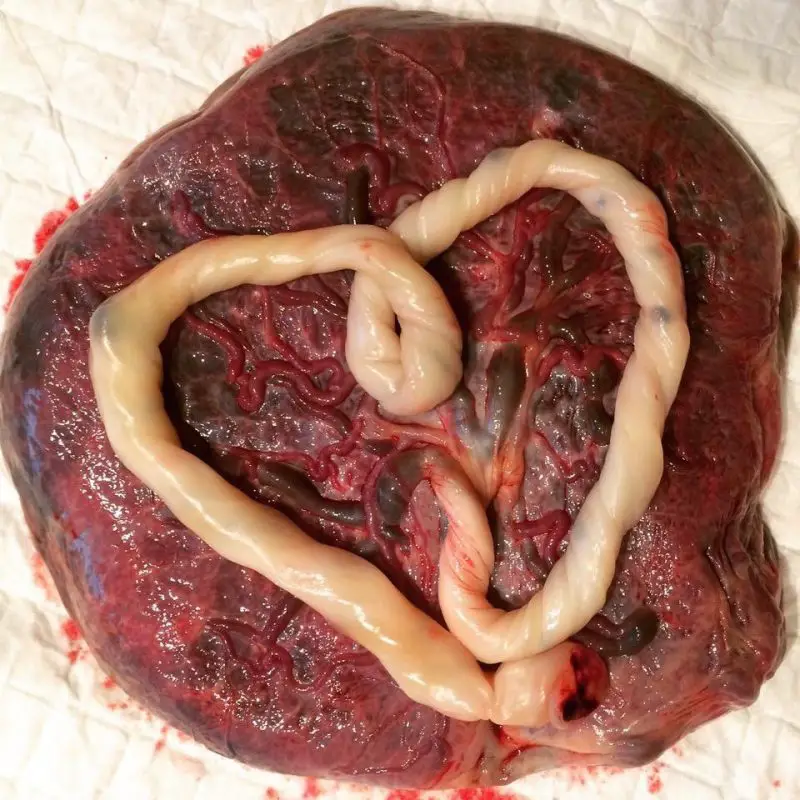 How I did it?
After looking into preparing the placenta myself and what I would need to buy etc, I decided I would just be too knackered and busy to do it myself. I asked Papa Ginge and he wasn't keen so in the end I asked for recommendations in my Home Birth Group and decided to commission local doula Natalie Rickman at Mama Blessings to prepare my placenta for me.
My third stage
I had a physiological third stage and had refused the injection. Having had a natural drug free home birth, it was important to me to have a natural third stage as well. I had asked for delayed cord clamping and waited for the cord to stop pulsating before I allowed the midwives to cut it. I waited a little while for it to detach but then I decided I wanted to go to the toilet. The midwife had the foresight to put a bed pan in the toilet in case the placenta detached which is quite common and of course it did. Just fell right out, painlessly into the bed pan.
This process took just over twenty minutes after the birth. Lena was born at 3.18am, the cord was clamped at 3.40am. At 3.41am there were signs of placental separation. I delivered the placenta at 3.45am. The midwife checked it over, and it was perfect – if not rather large!
The practicalities
I had set aside a big casserole dish and lid to put the placenta into. I didn't need to in the end though as my wonderful midwives had brought a big yellow clinical waste tub and they put the placenta in there, with the lid and into my fridge for me. Perfect for giving to my placenta specialist.
I had forgotten to arrange for the placenta encapsulation so I actually messaged Natalie the day after Lena was born and asked if she would be able to do it. To my delight she said yes and came to my house to collect it later that day, which is incredible customer service. I would thoroughly recommend Natalie if you are in her catchment area.
My placenta was huge
I don't want to brag, but Natalie said mine was her favourite placenta lol. It was the largest number of placenta pills she had ever made, by A LOT. Does my placenta look big in this?! Jokes. Natalie dropped the placenta off a couple of days later. Natalie also made me a beautiful placenta print that I didn't expect but I will always treasure. I have since framed it.
The pills came in a lovely blue glass bottle. I also had an additional bag of them as I produced too many for the bottle. Both pregnancies I've had I get very sick during the time the placenta is developing and with Lena I had hyperemesis gravidarum. I do wonder if part of the reason I get so sick is because of the size of my placenta. Each time, once the placenta is fully formed I no longer feel sick.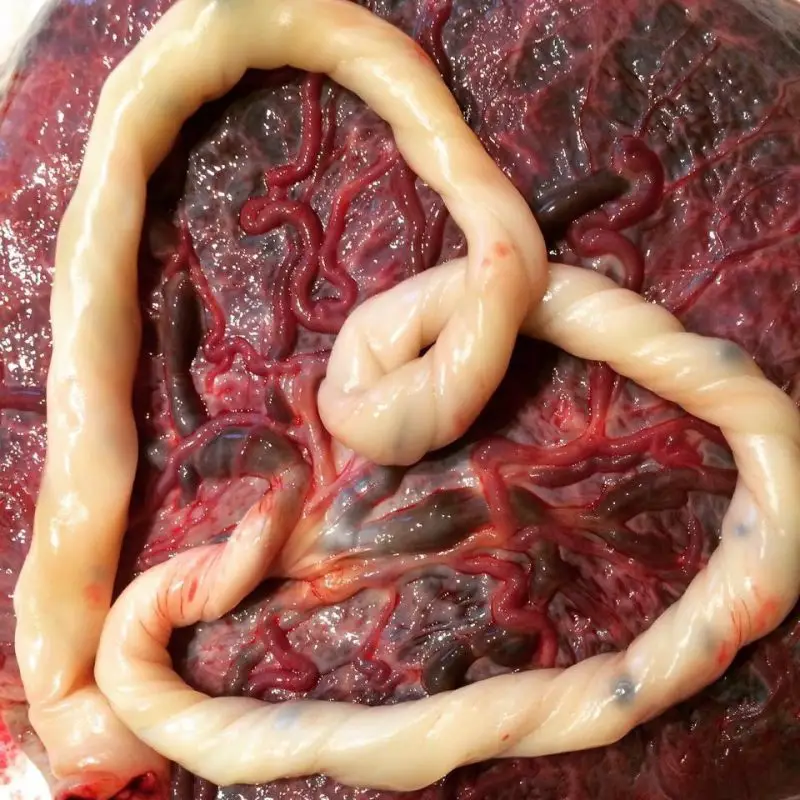 What was it like?
Taking the pills was no big deal. It didn't feel or taste any different to me than a regular pill really. But I am used to taking whole-food supplements.
Did it work? 
Now, I didn't get the same post-partum blues that I did with my son. With Arlo, around day 3-4 I remember feeling my hormones just tank. I kept crying uncontrollably but not knowing why, I didn't get this with Lena. This may have been because I was on such a high from the birth. I experienced such a lot of birth trauma from my first birth. For the 3 years and 2 months between my two births, I wanted more than anything to achieve a vaginal birth. I was ecstatic to have had my dream home birth. Also, because I didn't actually receive and start taking the capsules until day 3, I'm not sure they would have prevented the blues that much.
Some days I would take them and some I wouldn't. I didn't notice feeling especially different when I did or didn't. I got mastitis one week in and had to stop taking them while I had a fever (a Chinese medicine thing). So perhaps that reduced their effectiveness, who knows.
I did have an enormous milk supply which is one of the reported benefits of placentophagy but this may be a result of having nursed my first child for 2.5 years which is purported to increase milk supply 25% with subsequent children. I actually had too much milk. Lena would spit up a lot following her feeds, almost full feeds too. I also developed mastitis a week in. If you have had low supply issues in the past it might be worth giving it a go. If like me, you have over-supply issues then that's worth bearing in mind too.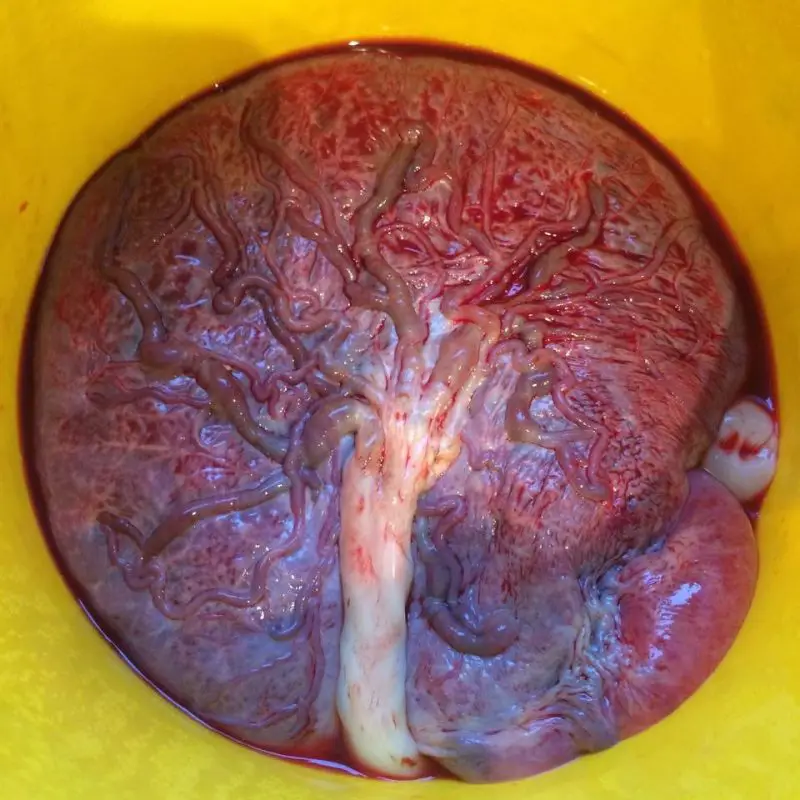 Would I do it again?
I probably wouldn't bother with the capsules again. I would be tempted to do a few smoothies in the first few days though as I didn't try that last time.
Would I recommend it?
Whilst personally for me, I didn't find any significant benefit. I'm still pleased I tried it, I have no regrets about trying it. I likely would have regretted not doing it and that is important to me. Sometimes I obsess about the things I didn't do so would always rather regret having done something than not.
Apparently you should keep the pills frozen for menopause as they can be helpful. I'm not sure about taking something frozen for so long but for now I'm keeping them frozen. I would absolutely recommend taking photos of it and getting a print made if you can (like mine in the featured image). I know it sounds odd but mine is so special to me.
Things to consider if you're thinking about doing it?
If you choose to get someone to prepare it for you, research them and their processes thoroughly. They are dealing with what essentially are people's internal organs, that they then consume. It's a bit bizarre, you want to make sure they are following appropriate hygiene process etc. You don't want to get someone else's by mistake either!
You can consider doing it yourself or getting a trusted birth partner to do it for you.
Research how your birthing choices might affect the placenta, would you still want to do it if you had a labour with drugs, a managed third stage, c-section? Would you want to do it if the placenta came out in the birthing pool? Read up, follow your gut and make an informed decision. I like this article by the brilliant Sara Wickham about placentophagy.
Did you consume your placenta? How did you find it? If you are considering doing it and have any questions I haven't covered do leave me a question in the comments and I promise that I'll reply.
If you liked this post, then please follow me on my social media – all the links are below this post.