Welcome to my first ever recipe post! I've been meaning to start recipe posts for a really long time but my food photography isn't up to scratch yet so I've kept putting it off. For those of you who follow my Instagram Stories, you'll be used to me sharing my meals and recipes on there. Recently, I made my usual one pan halloumi hash and everyone was asking me for the recipe so I thought, to hell with it, I'll put it up, crappy photography and all. I'm not going to get better if I don't do it so I'm just going to try and learn as I go, so bear with me! It's challenging cooking for a family of 4 with two young kids and photographing the food for a blog post so just bear with me.
One thing my food blog posts are all going to have in common is that they will be nutritious and easy to make for busy mams. I'm talking lots of vegetables and one pot. You'll be seeing the crockpot taking a starring role too – it's just a saviour for busy parents, myself included.
One pot halloumi hash
Today's recipe is a stove top one though. My one pot healthy halloumi hash. I first saw this kind of recipe at the Cook Report and have since adapted it to make it easier and healthier – reducing its calories, fat and time spent making it.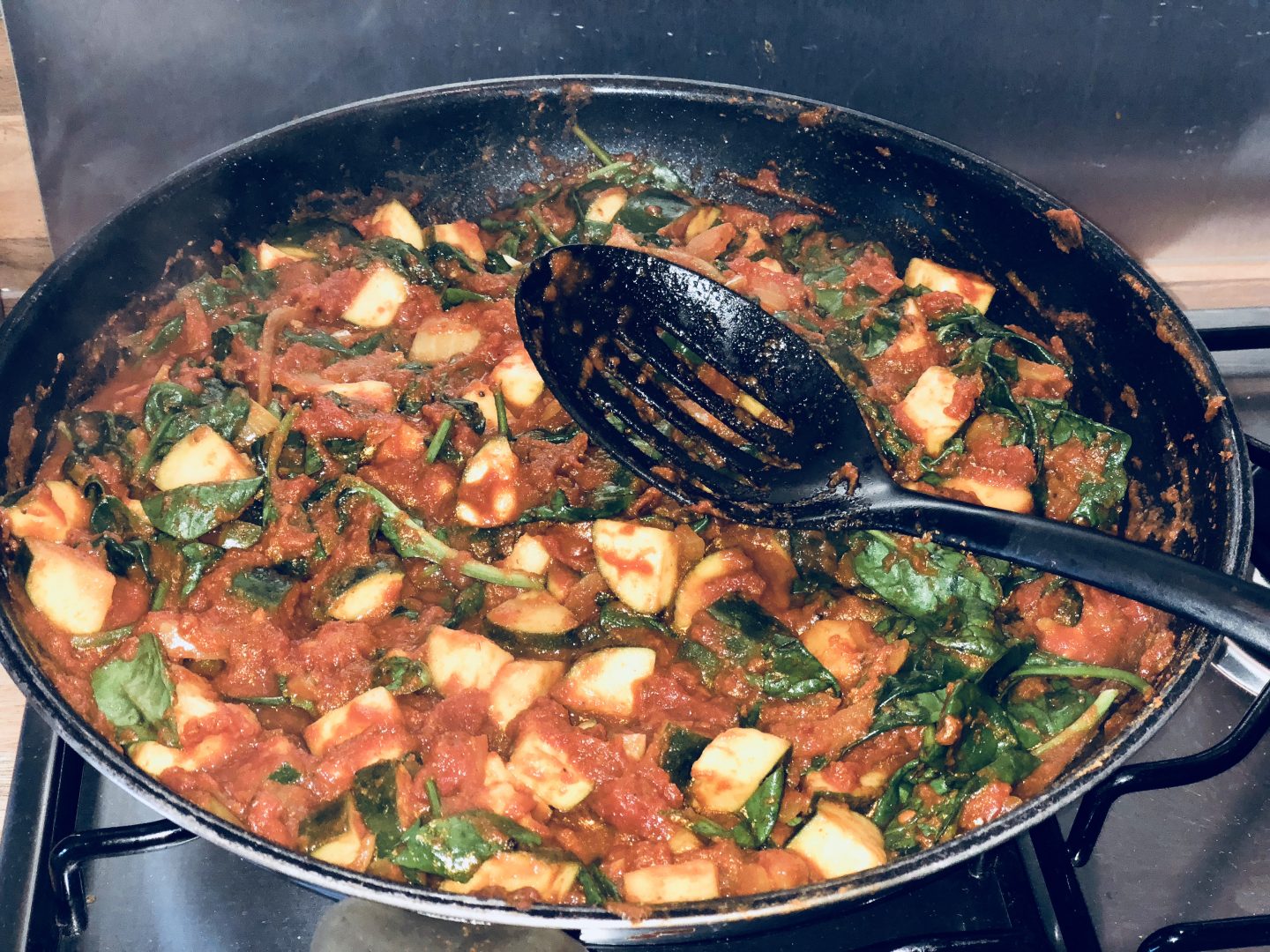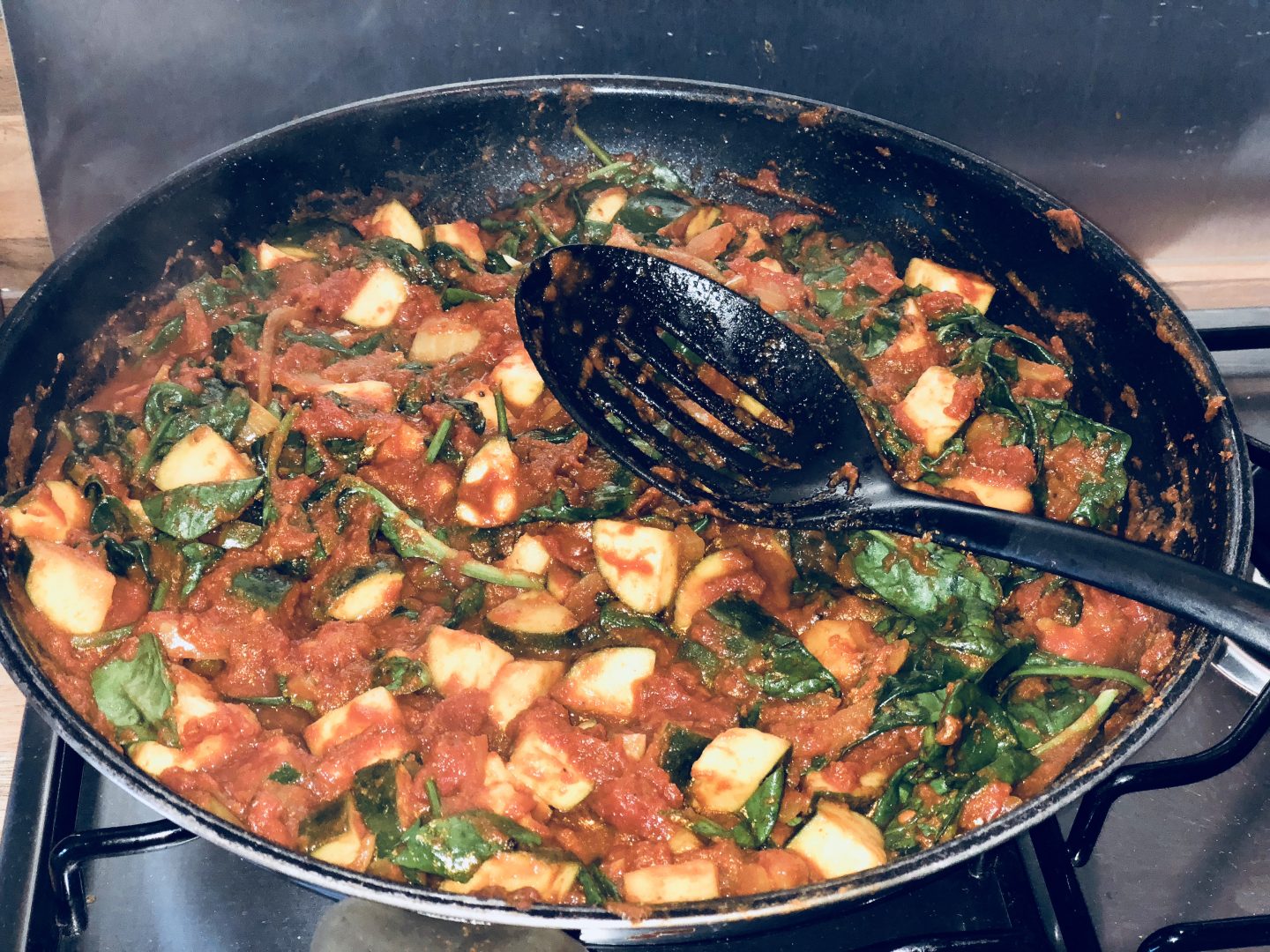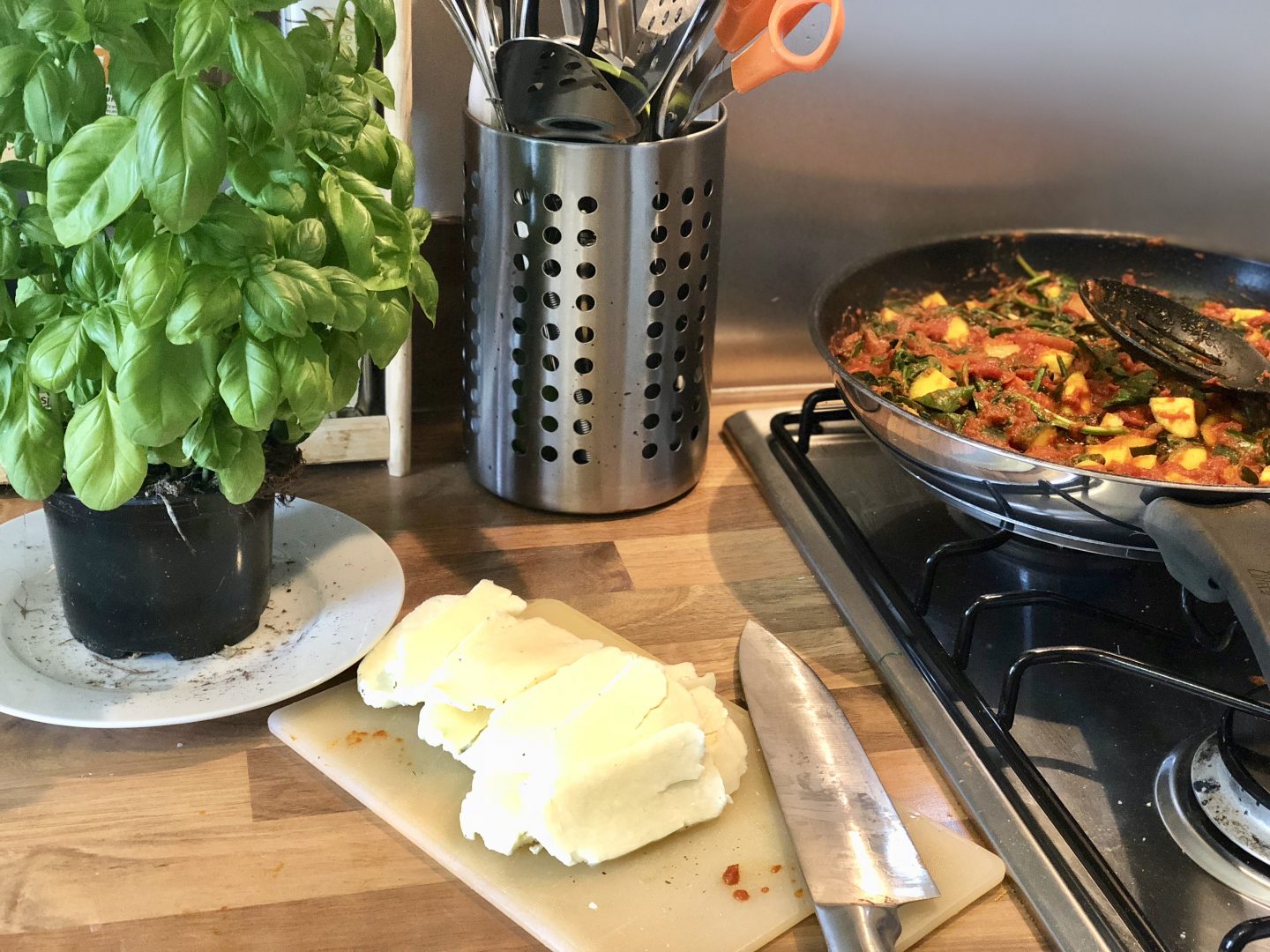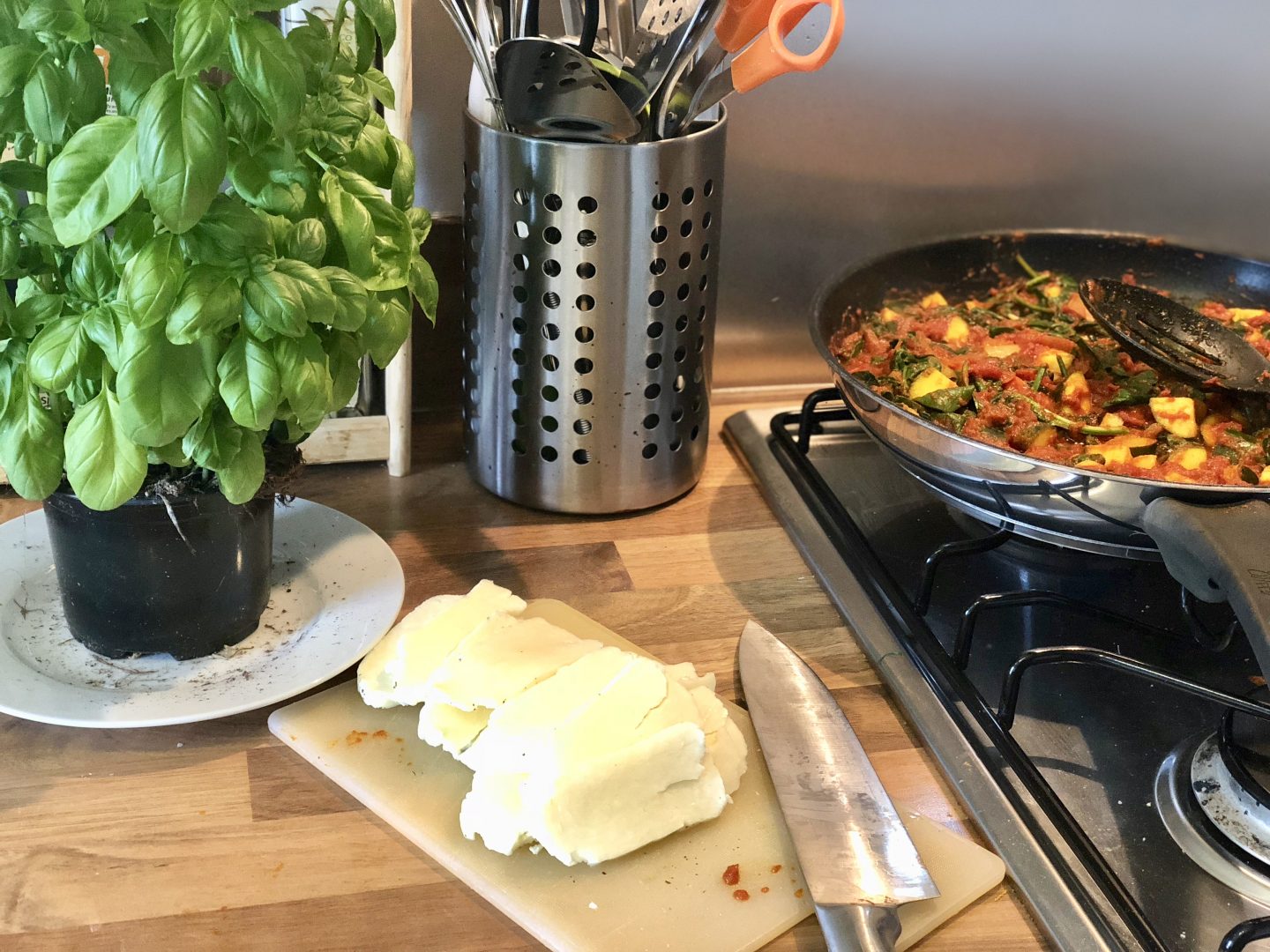 Ingredients
Olive oil spray
Reduced fat halloumi (one pack) – sliced thinly (I used Tesco reduced fat)
2 courgettes – chopped
1 onion – chopped
2 cloves garlic – crushed
1 carton/can of chopped tomatoes
Spinach – four handfuls
2 tbsp tomato puree
1 tbsp turmeric
1 tbsp cumin
1 tbsp smoked paprika
1 tsp chilli powder or flakes
Salt and pepper
Handful fresh basil – chopped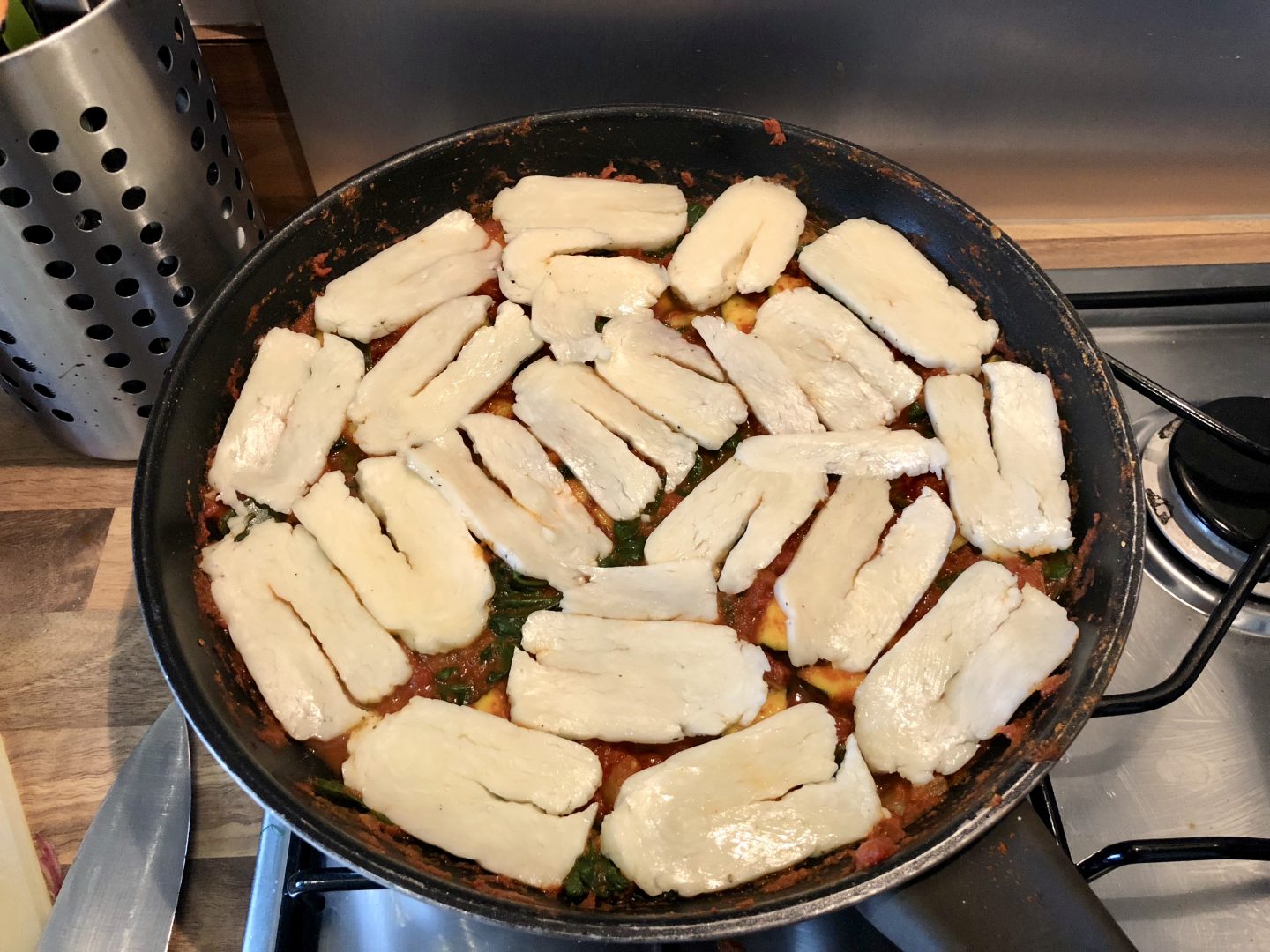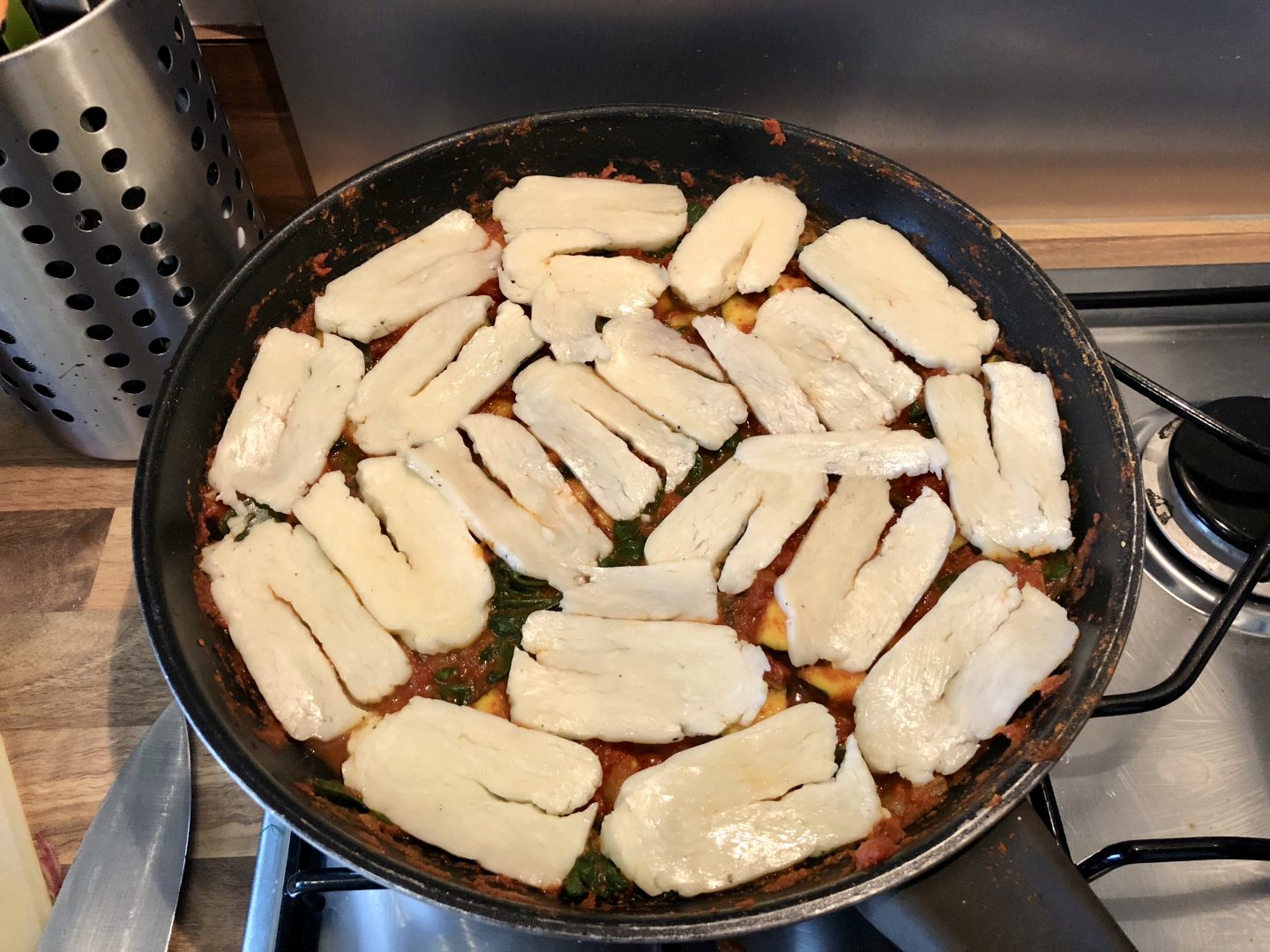 Method
Spray a frying pan with olive oil or one cal spray and soften the onions.
Add the crushed garlic for a couple of minutes.
Add tomatoes, courgettes, tomato puree and spices.
Cook until the courgettes aren't hard anymore – 20-30 minutes.
Level out what's in the pan so it has a smooth surface and add the sliced halloumi all over the top.
Pop the pan under the grill to brown the halloumi
Sprinkle some fresh chopped basil to serve

Nutrition
This dish includes 2-3 of your 5 a day depending on how much you eat. It can make 4 portions if you serve it with something else (it would go lovely with some garlic bread, sweet potato or rice) or 2 portions if you are serving it on its own. For those of you who requested weight watchers points – if you are eating a quarter it comes out at 6 Weight Watcher's SmartPoints and if you are eating ½ it comes out at 11 Weight Watcher's SmartPoints.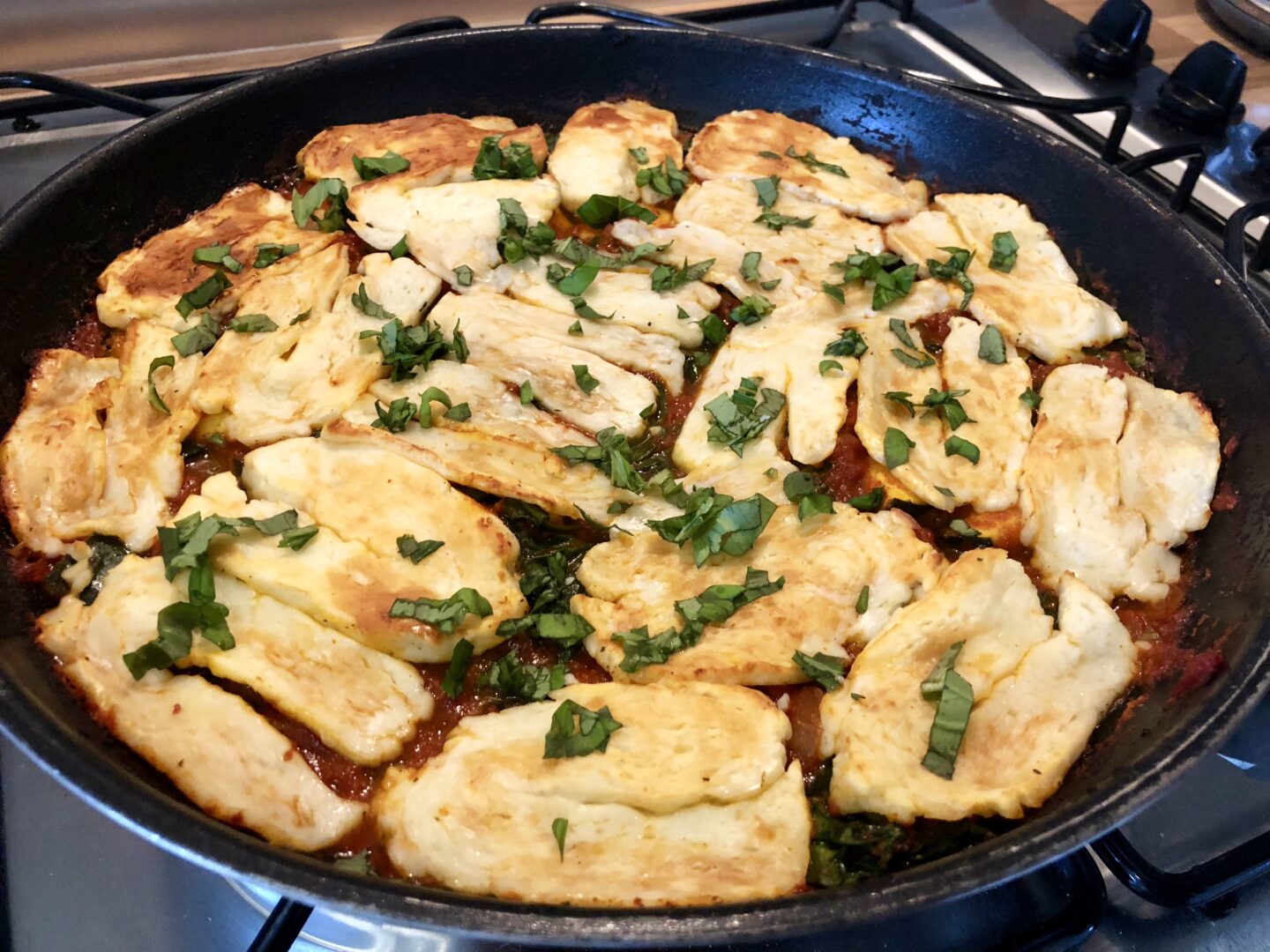 Hope you enjoy it!
If you liked this post you might also like:
If you have enjoyed this post or found it useful, here are some quick and easy ways that you can support Nomipalony or say thanks: