When it comes to holidaying abroad, it's hard to know what's best to do about your kids and car seats. The thought of not having appropriate car seats makes us really anxious so I researched and tried out a few portable car seat for toddlers. In this blog post I compare 4 options of portable travel car seats for toddlers and tell you which we bought and why.
Please note this post was originally written in May 2018 and was last updated September 2023.
Portable car seat for toddlers options
We don't mess about when it comes to our kids' car seats. We take it seriously and do our research, following whatever is the best guidance at the time.
It is one area where we don't try to scrimp, even for grandparent's cars. To us, it's just not worth it.
Our three year old has good extended rear facing car seats in both our car (Cybex Sirona, you can see our review here) and in her grandad's car (Concord Reverso – see our video review here).
But for our recent trip to Spain we chose to take portable car seats for toddlers.
Our daughter is too young for a booster seat at 3 and I would never put our 6 year old in a booster seat without a high back at home.
However, I've done my research and a travel car seat option would be better for both than nothing at all.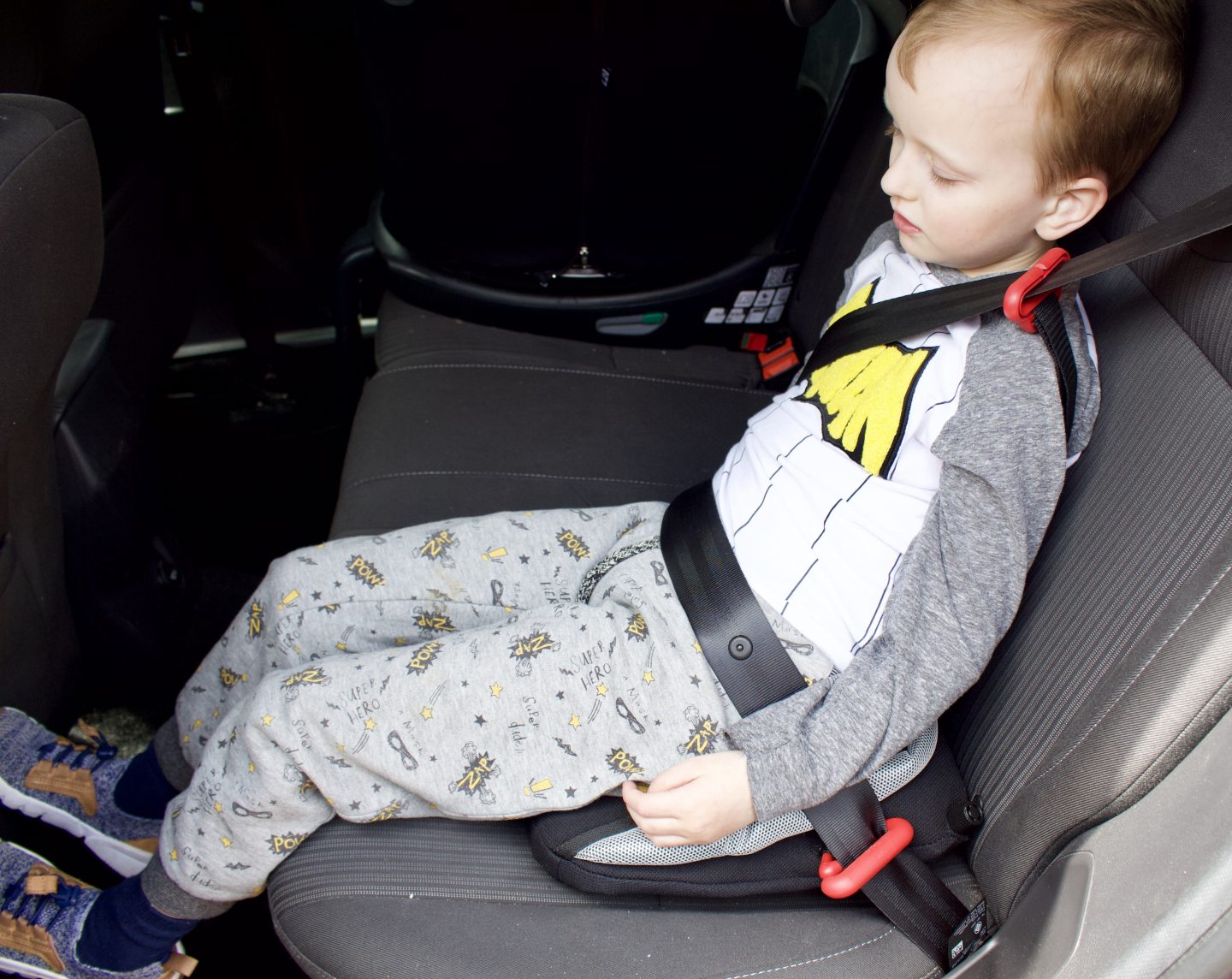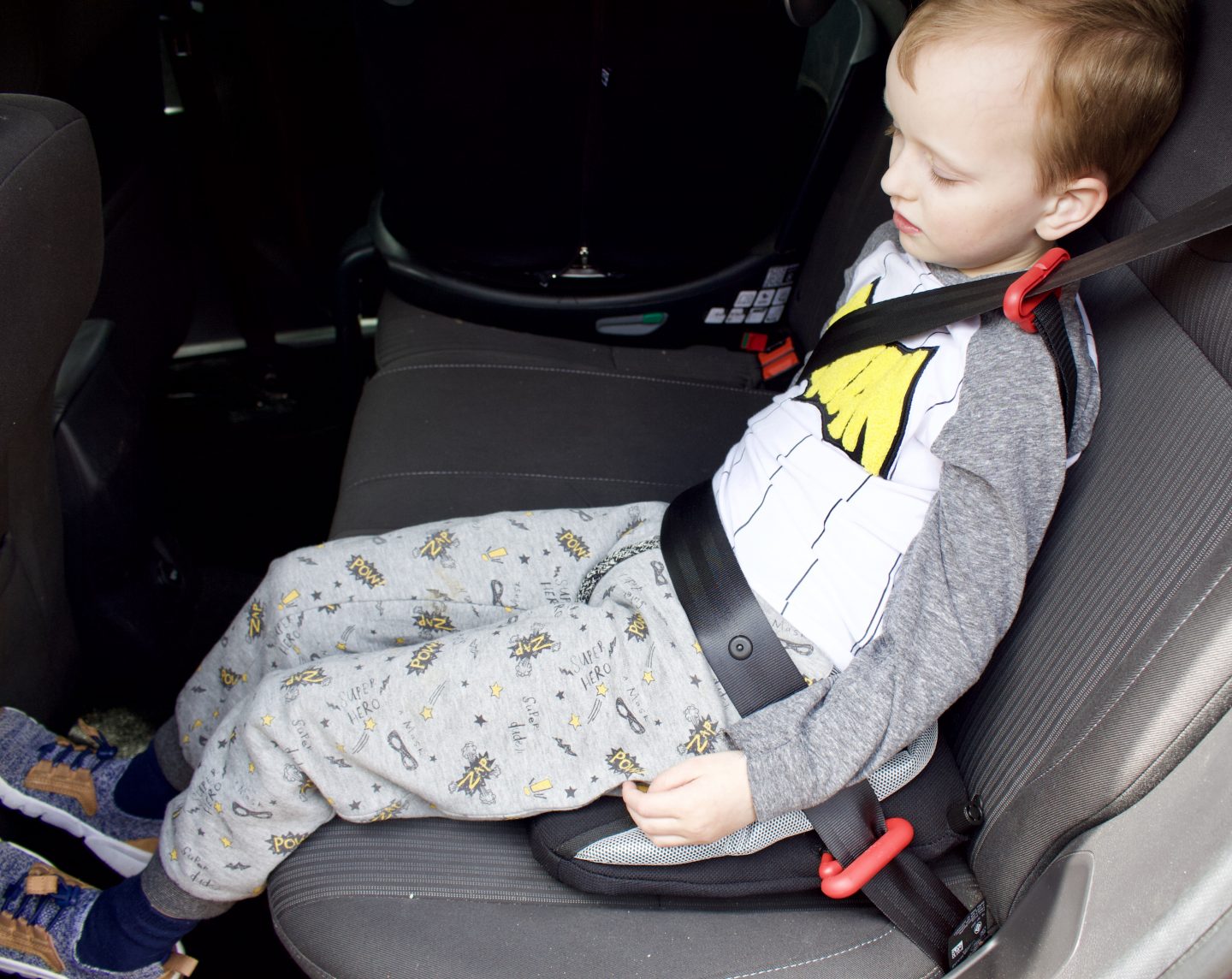 Travel car seats for toddlers in the UK
After asking around and doing some googling and it seems there are 4 top options for travel car seats for toddlers on the UK market at the moment:
The BubbleBum (affiliate link) – this is an inflatable booster seat that you blow up for them and then deflate to put in luggage. From the limited amount of safety reviews I've been able to find on travel car seats, this one seems to score the best.
The Trunki BoostApak (affiliate link) – this is a hard shelled back pack that transforms into a booster seat. The hard shell means that whatever you have put in the backpack can remain in it meaning it's a good 'two for one' option. I've read some reviews that say it can be a bit heavy (3lbs without anything in it) for younger kids though and I know mine would complain about carrying it.
The mifold grab and go booster seat (affiliate link) – this is a foldable car seat that guides the seat belt into a more optimum position on the child. If you are looking for the most compact travel seat then this is the smallest I've seen on the UK market.
The same company have also now launched the HiFold (below) which transforms into a higher back booster. This looks good but we haven't personally tried it as it wasn't available when I wrote this post originally. It's the priciest travel car seat for toddlers.
BubbleBum as a portable car seat for toddlers
We've chosen to go with the BubbleBum for a several reasons:
It seems better for safety (as I read here)
My kids both seemed better positioned with it than the mifold when testing them in it
My kids said it was the most comfortable to sit on (as compared to the mifold)
I liked that it had a case unlike the others. You can pay £15 for a case for the mifold but I think that's a bit of a cheek when you just paid £50 for the seat itself.
It was the lightest product at only 1lb. The mifold is 1.5lbs and Trunki BoostApak is 3lbs.
It was the cheapest product on the UK Market, coming in at around £30. The mifold is around £50 and the Trunki BoostApak is around £60. To get the safest product for the cheapest price was a no-brainer for us.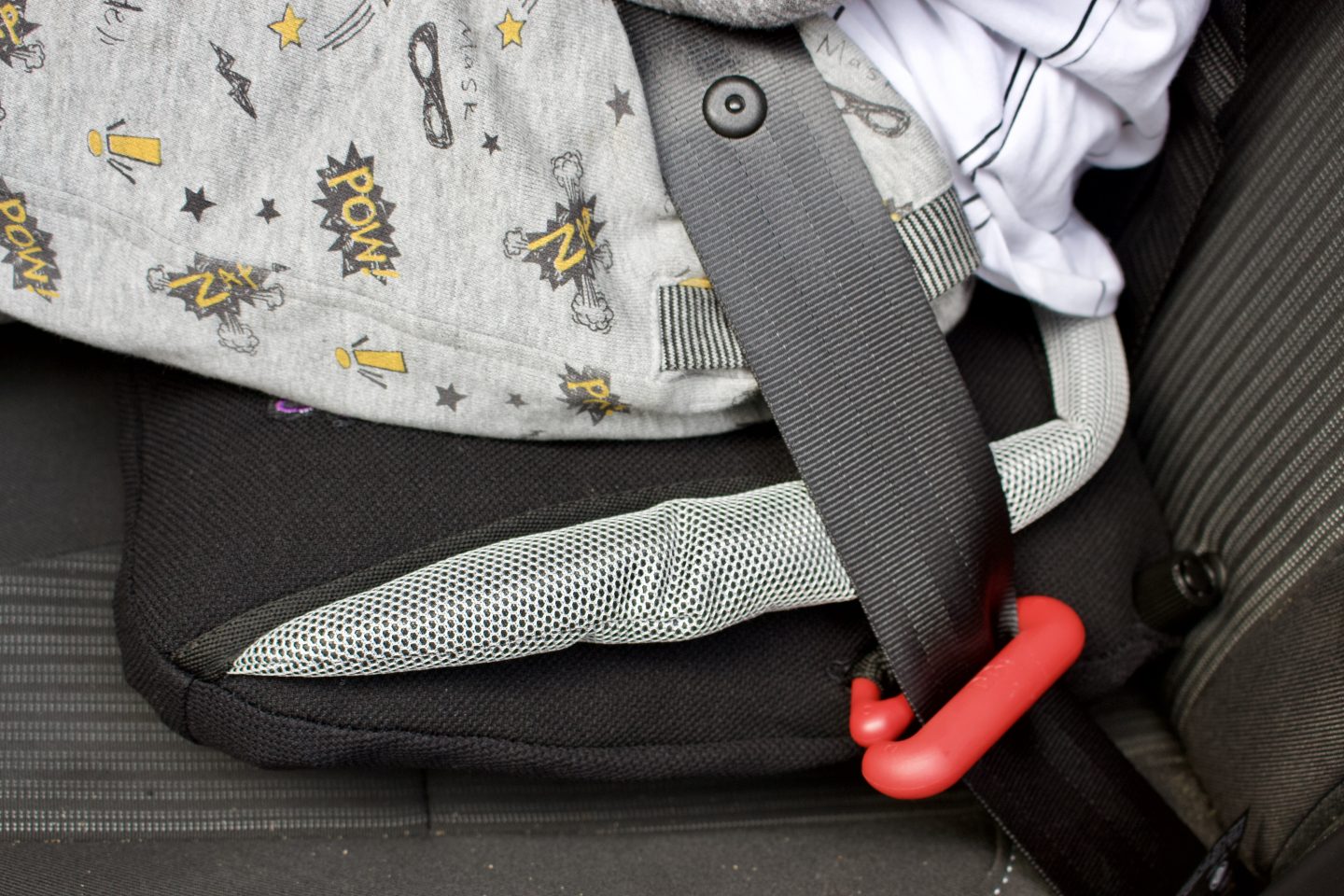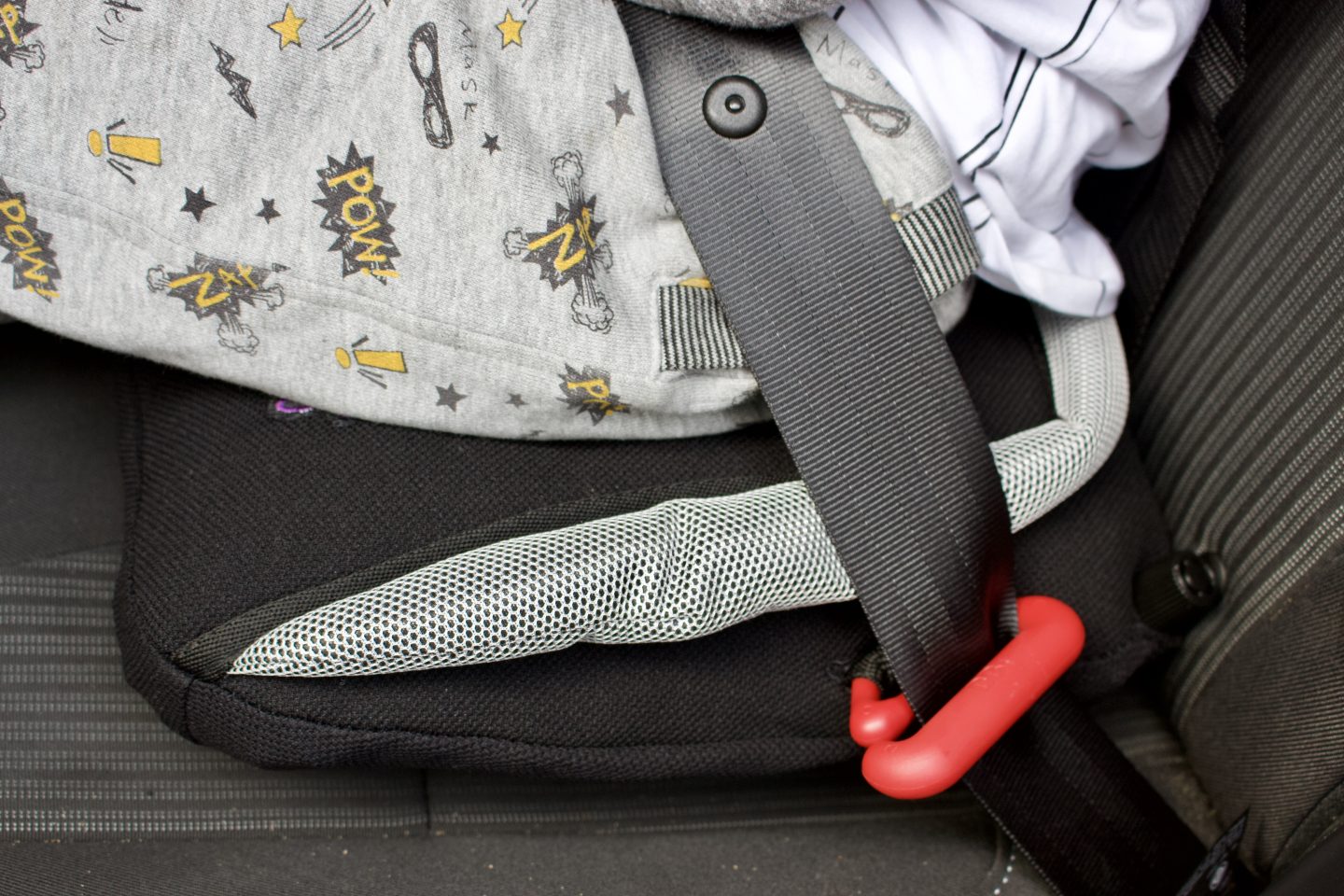 BubbleBum portable car seat for toddlers – holiday review
We have now taken the BubbleBum with us on our recent holiday to Lanzarote. They aren't heavy at all and they fit inside the kid's carry on luggage (kid's size character suitcases).
We tried both the BubbleBum and the mifold out in our car to see which we preferred. The kids seemed positioned better on the BubbleBum and told us it was much more comfortable.
I was surprised that something so small and light could make such a difference. It reassured me that whilst it's not as safe as a high backed proper car seat, it's certainly a lot better than just putting a seat belt on them.
If you usually don't take car seats on holiday because of the hassle, then I would thoroughly recommend the BubbleBum as a travel car seat for toddlers. It's an easy option to make their car journeys safer and give you some peace of mind.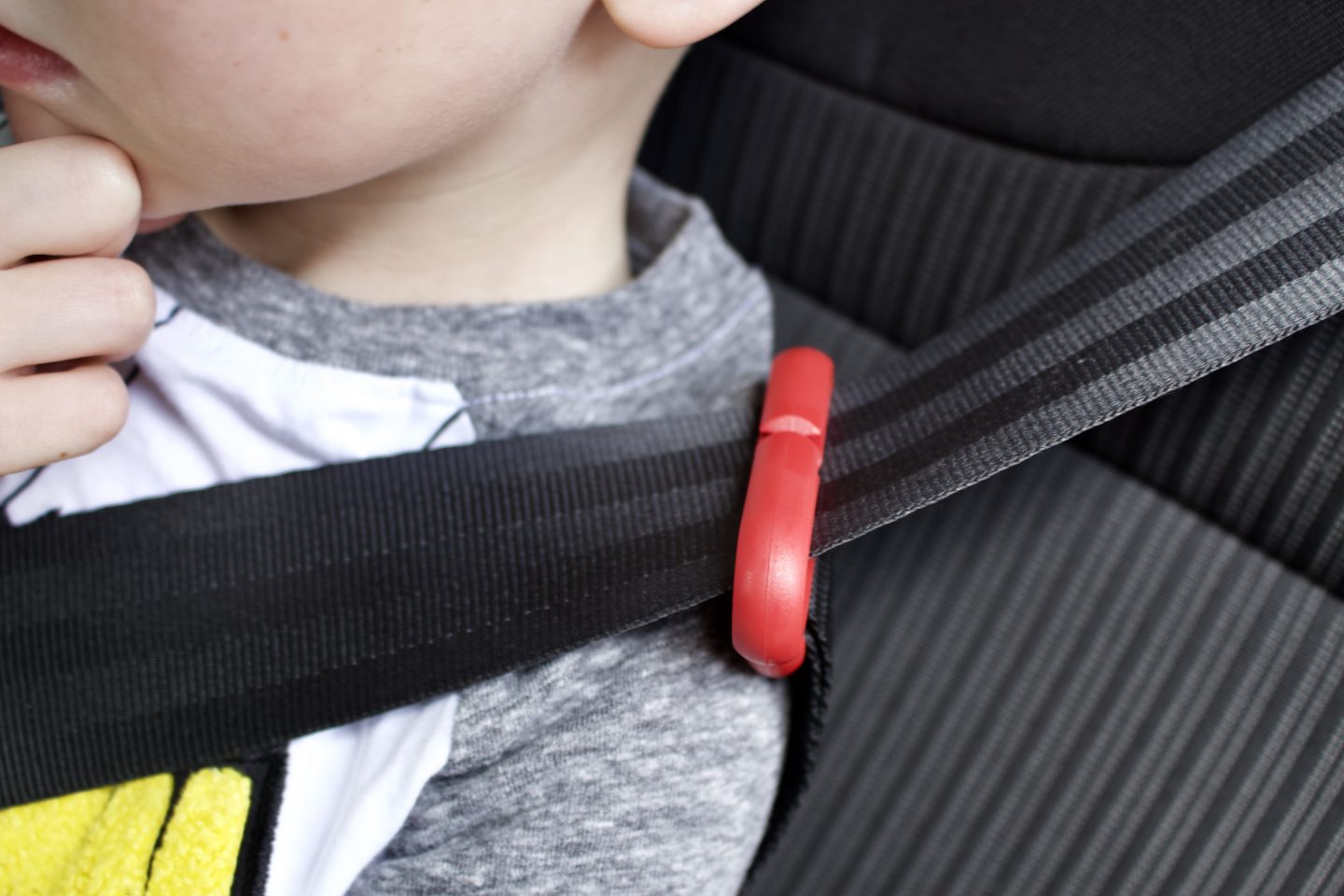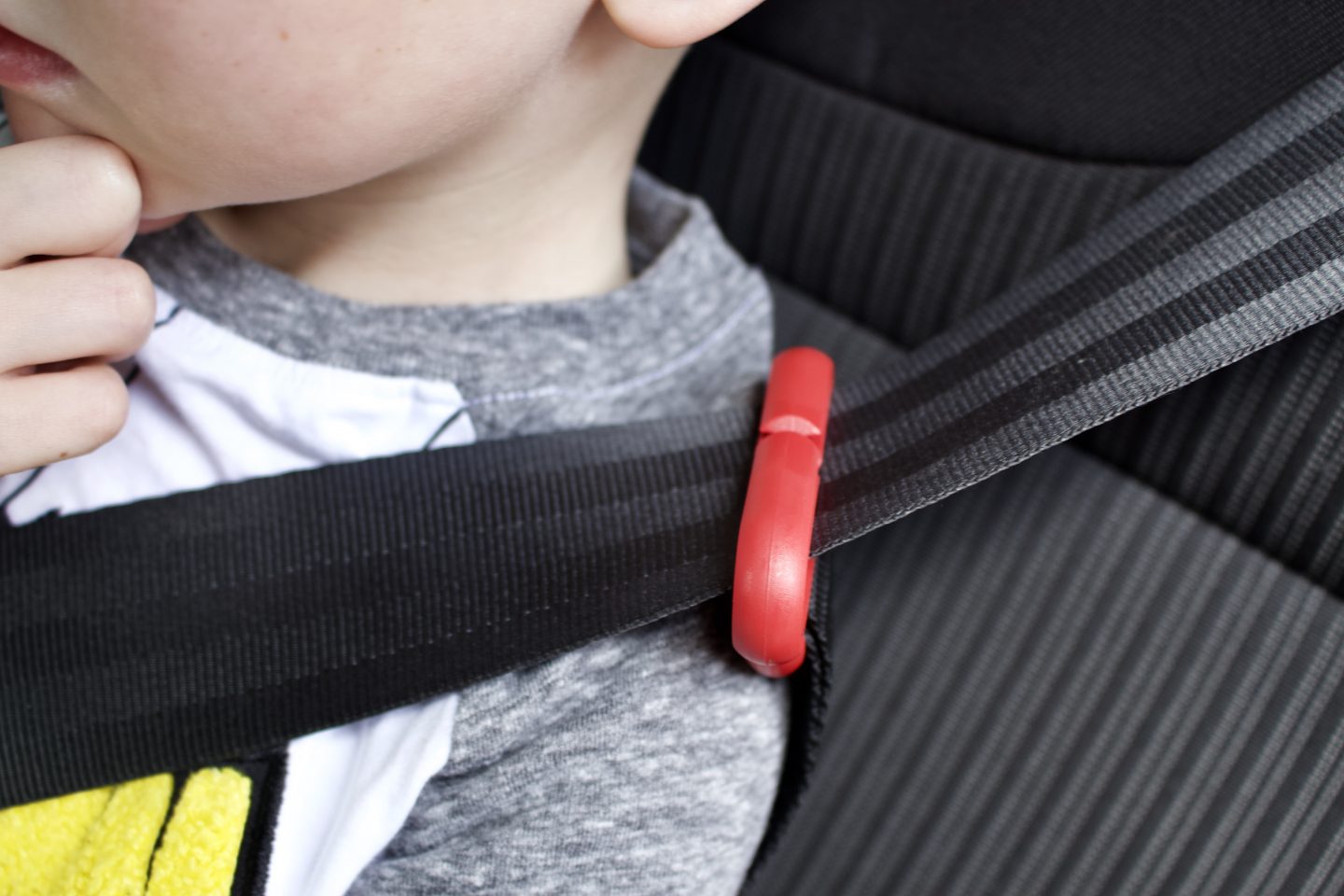 Buy our recommendation for travel car seat for toddlers
You can buy the BubbleBum for £29.99 on Amazon here (affiliate link). This is a bargain to keep your kids safer. It puts it £20 cheaper than the the mifold and £30 cheaper than the BoostApak.
Updated to add: We just returned from a 2 week holiday in America and used the Bubblebum for my 8 year old daughter whilst there and it really helped position the seatbelt better for her and gave us reassurance. It was also very portable for carrying around with us when not in a car or taxis. We have really got years of our money's worth out of this product.
Other options for kids car seats when travelling abroad
Just risk it
It's legal to not have car seats for taxis/transfers in Europe so you won't get into trouble for not using one.
Lots of people do this and generally it's fine, after all, crashes aren't super common.
We decided against this option though as we spend all this money to keep them safe at home, why risk it when abroad?!
Arrange for the travel company to provide seats
Our first port of call was to contact the travel operator to ask if they could provide car seats. After 2 emails, we weren't making much progress though and there was a language barrier.
I was left with no confidence that there would be seats provided, and if they were, that they would be the right ones for the size of my children. This would be my preferred option though.
If anyone knows of any great European transfer companies that are good at providing car seats please let me know in the comments.
Take your own seats
Our second consideration, was whether or not we should take our own seats. This is something we decided against. We have our hands full with 2 kids and luggage at the airport anyway. The kids' car seats are really bulky and heavy. Plus they are expensive and I don't want to risk them getting damaged in the hold.
Buy cheap car seats to travel with
This is certainly an option, be it booster seats or just cheaper, more travel friendly seats than we have but for some of the reasons above, this again is something that we chose not to do.
Summary of the best portable car seat for toddlers
There are 4 main options for portable car seats for toddlers on the UK market – the BubbleBum, MiFold, HiFold and the Trunk BoostApak.
We recommend the BubbleBum as our kids preferred it for comfort, it scored highest on the safety scores we read and it was the cheapest. We were pleasantly surprised at the difference it made compared to belt only.
Are there any new options I've missed? Let me know in the comments if so.
If you liked this post about travel car seats you might also like:
If you have enjoyed this post or found it useful, here are some quick and easy ways that you can support Nomipalony or say thanks:
Share this post with your friends  
Pop over to my Amazon Storefront to see what products I have been buying and loving from there recently, including my health and fitness products list.
Sign up to my mailing list 
Women can join my feminist Facebook group – the Nomipalony Freehouse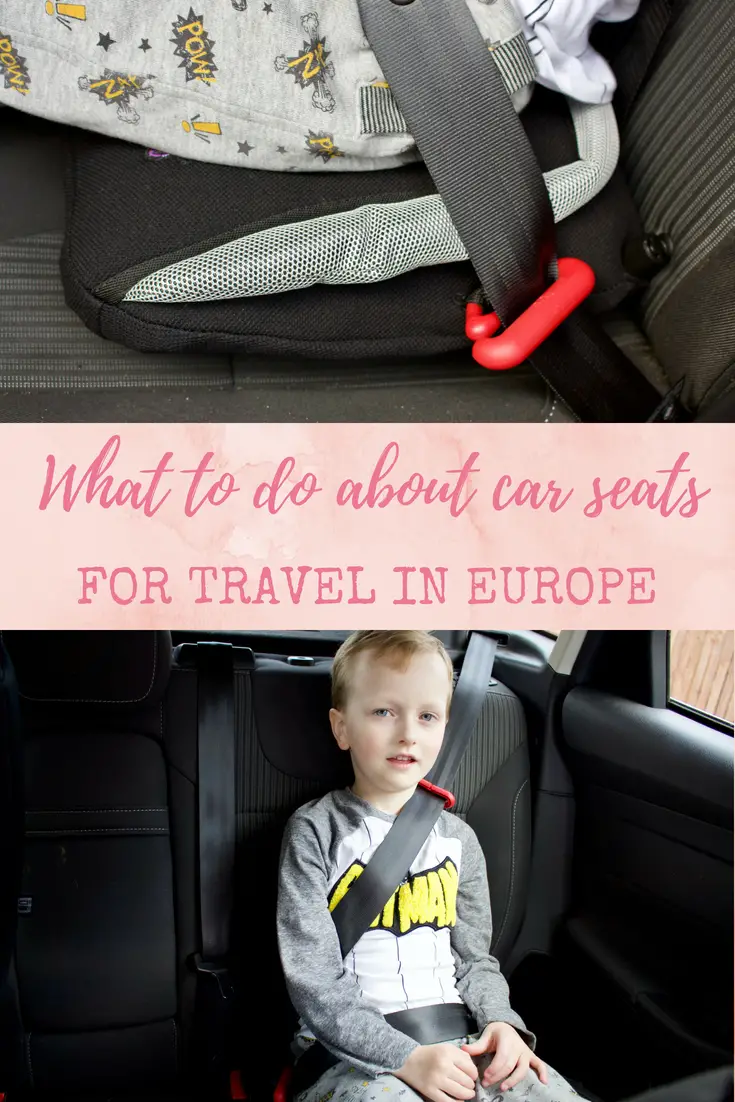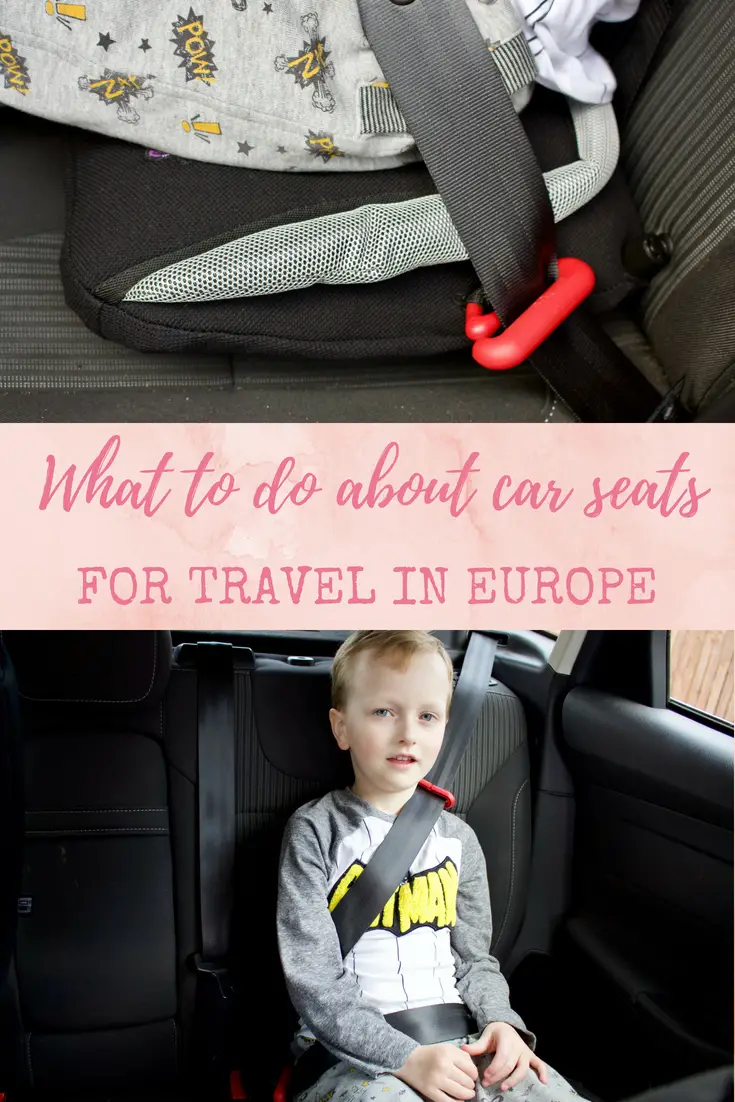 Disclaimer: Thanks to BubbleBum for sending us some of their travel seats to test for this post. This blog post contains clearly marked affiliate links. If you buy a product using an affiliate link you pay no more for the product but we get a small fee for referring you.