A lot of you have told me that you have been finding my ultimate guide to the best family films that both children AND adults will enjoy helpful to quell to lockdown boredom. But what about when you don't have time for a full movie and just want a quick 20-30 minute break? Now that my children are 5 and 8 we are enjoying some TV series together for the first time. It's THE BEST when we all get into something and see how the story evolves over weeks. It's a challenge finding things that a 5, 8 and two 36-year-olds all enjoy though but there are some. So here are 10 of our favourite adventure shows for kids.
I've added them in order of highest IMDb rating to lowest. A bonus is that lot of these are great feminist TV shows for kids that have female leads and diverse characters. Most of these shows are on Netflix and where they are I have noted that in the title.
Adventure shows for kids
Avatar: The Last Airbender (2005), Netflix, 9.2 IMDb
In a war-torn world of elemental magic, a young boy reawakens to undertake a dangerous mystic quest to fulfill his destiny as the Avatar, and bring peace to the world.
This isn't one I've watched but was recommended to me by you lot. After reading the exceptional reviews I can't wait to give it a try.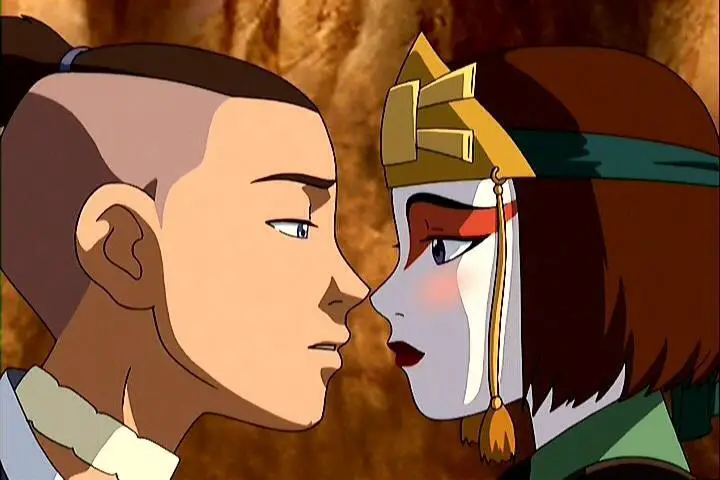 Hilda (2018), Netflix, 8.6 IMDb
This lush Netflix show follows the adventures of a wonderfully unique and brave little girl who has grown up in the wilderness full of elves and giants and moves to the bustling city of Trolberg.
Hilda is voiced by Bella Ramsey – known for playing Lyanna Mormont in Game of Thrones and Mildred Hubble in the Worst Witch so you know you are in for a treat.
This show is just gorgeous to look at with real scandi/Nordic vibes and the soundtrack is incredible.
It's such an imaginative world to get lost in. We all loved it. This was recommended to me by an Instagram follower who I am incredibly grateful to!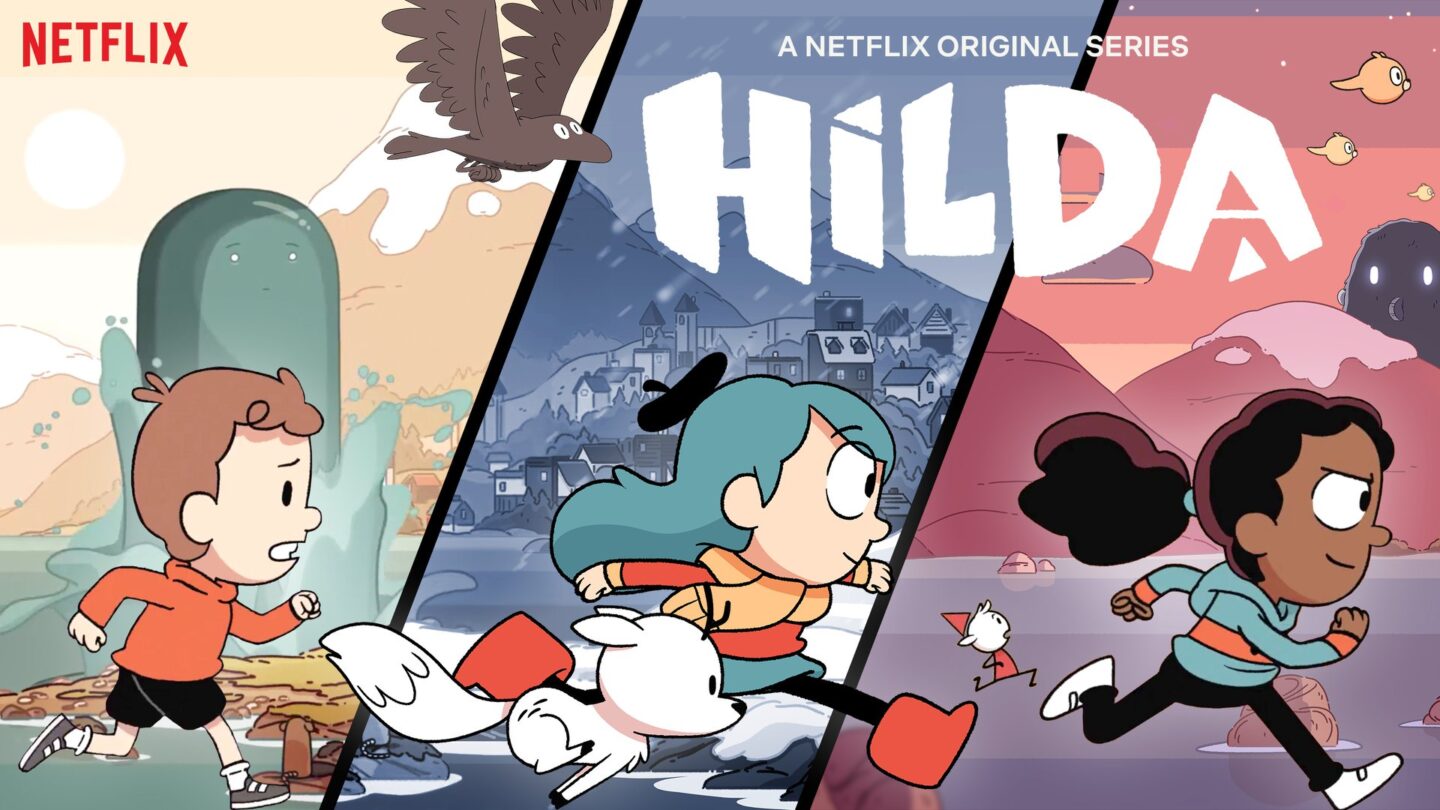 The Dark Crystal: Age of Resistance (2019), Netflix, 8.5 IMDb
Jim Henson returns us to the world of Thra, where three Gelfling discover the horrifying secret behind the Skeksis' power, and set out to ignite the fires of rebellion and save their world.
Personally, this creeps me out a bit (the gross stuff gives me shivers down my back) but there is no denying that it is good.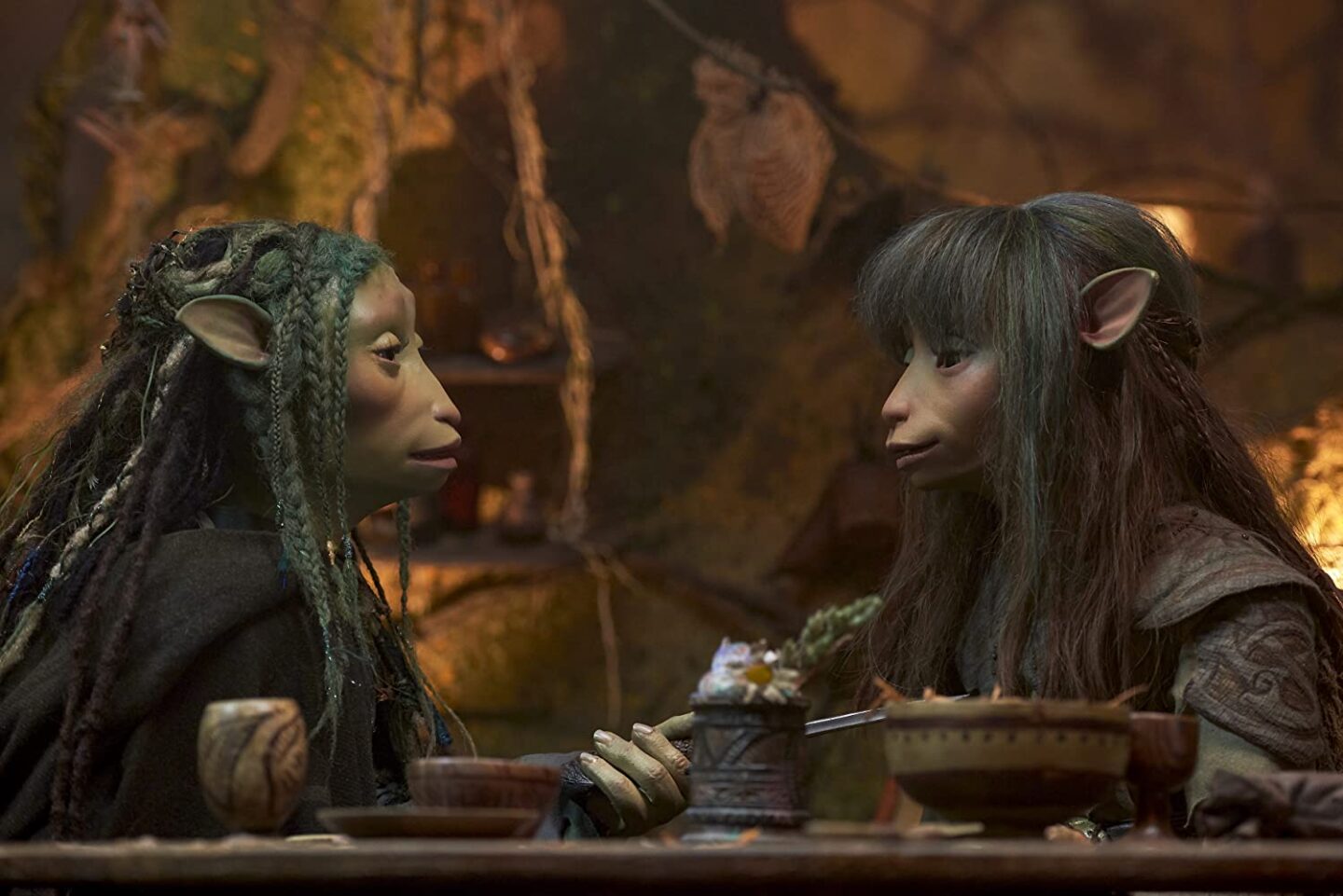 Trollhunters: Tales of Arcadia (2016), Netflix, 8.4 IMDb
An ordinary boy finds a magic amulet that chooses him to be a Trollhunter, a guardian that defends the world of humans and the secret world of trolls.
Created by Guillermo del Toro of Pan's Labyrinth, Hellboy, The Shape of Water and Pacific Rim this could easily be a show that adults would watch without kids.
It's excellent. If you liked Buffy the Vampire Slayer then chances are you will enjoy this.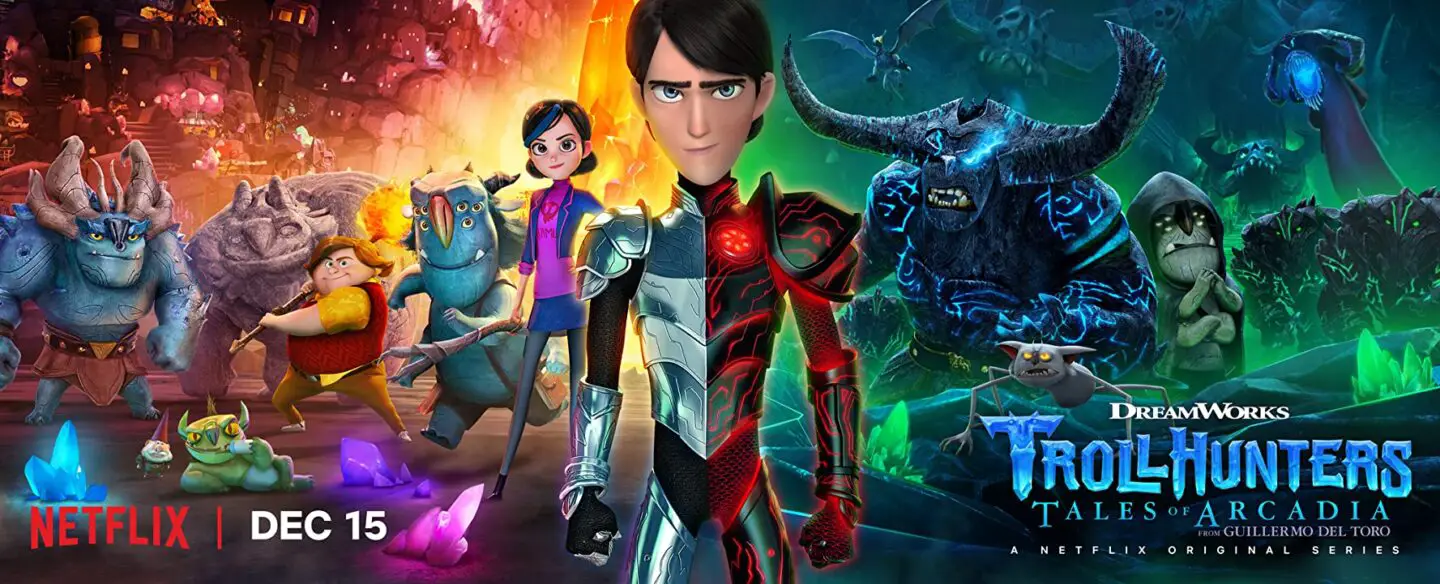 Dragons: Race to the Edge (2015), Netflix, 8.3 IMDb
TV show offshoot from the How to Train a Dragon series. Unlock the secrets of the Dragon Eye and come face to face with more dragons than anyone has ever imagined as Hiccup, Toothless and the Dragon Riders soar to the edge of adventure.
Great animation from Dreamworks and some strong female characters.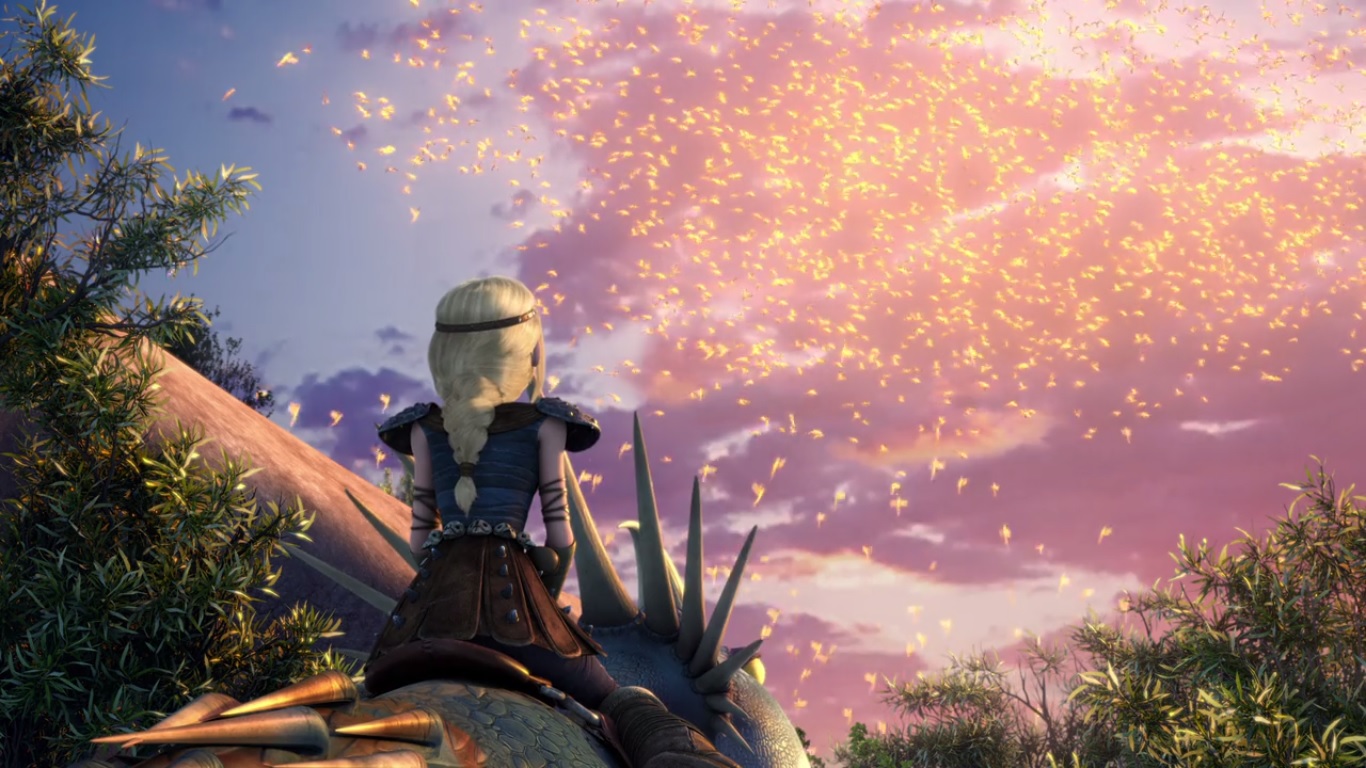 Steven Universe (2013), Netflix (from season 4), 8.2 IMDb
A team of intergalactic warriors fights to protect the universe, but the combination of three highly trained beings and one quirky young boy leaves the team struggling to overcome the dangerous scenarios that are put in front of them.
This was recommended to me by a follower of my Instagram stories who saw I liked She-Ra and said this was also full of mostly female, LGBT and diverse characters too. Episodes are super short, only 11 minutes long each and they celebrate individuality.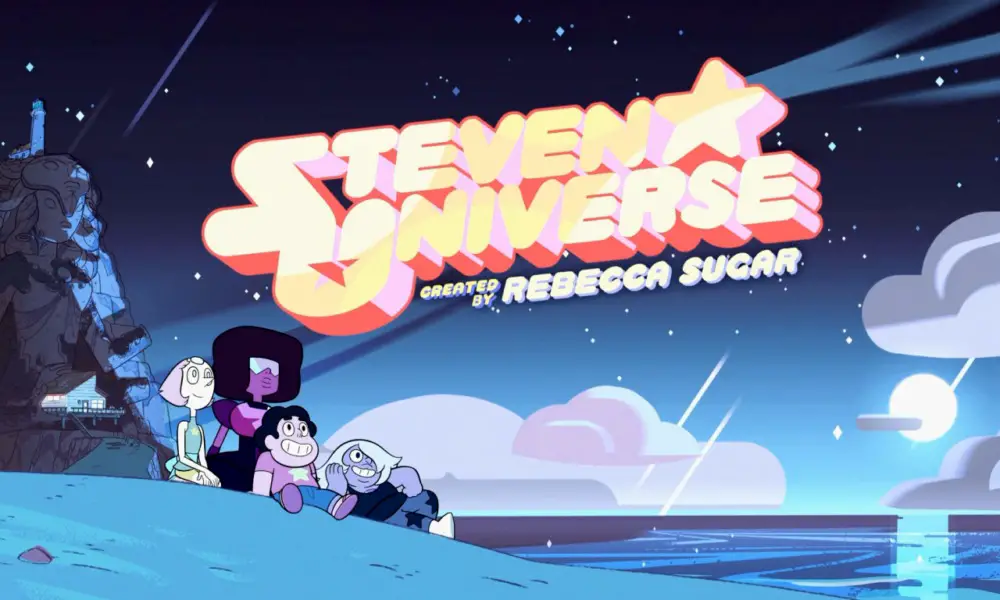 3Below: Tales of Arcadia (2018), Netflix, 7.8 IMDb
An offshoot from the above Trollhunters series. A pair of teenage royals and their bodyguard escape from their home planet and try to blend in on Earth.
Voice actors include Tatiana Maslany (love her and still not over Orphan Black ending), Nick Frost, Glenn Close and Nick Offerman (Parks and Rec fame).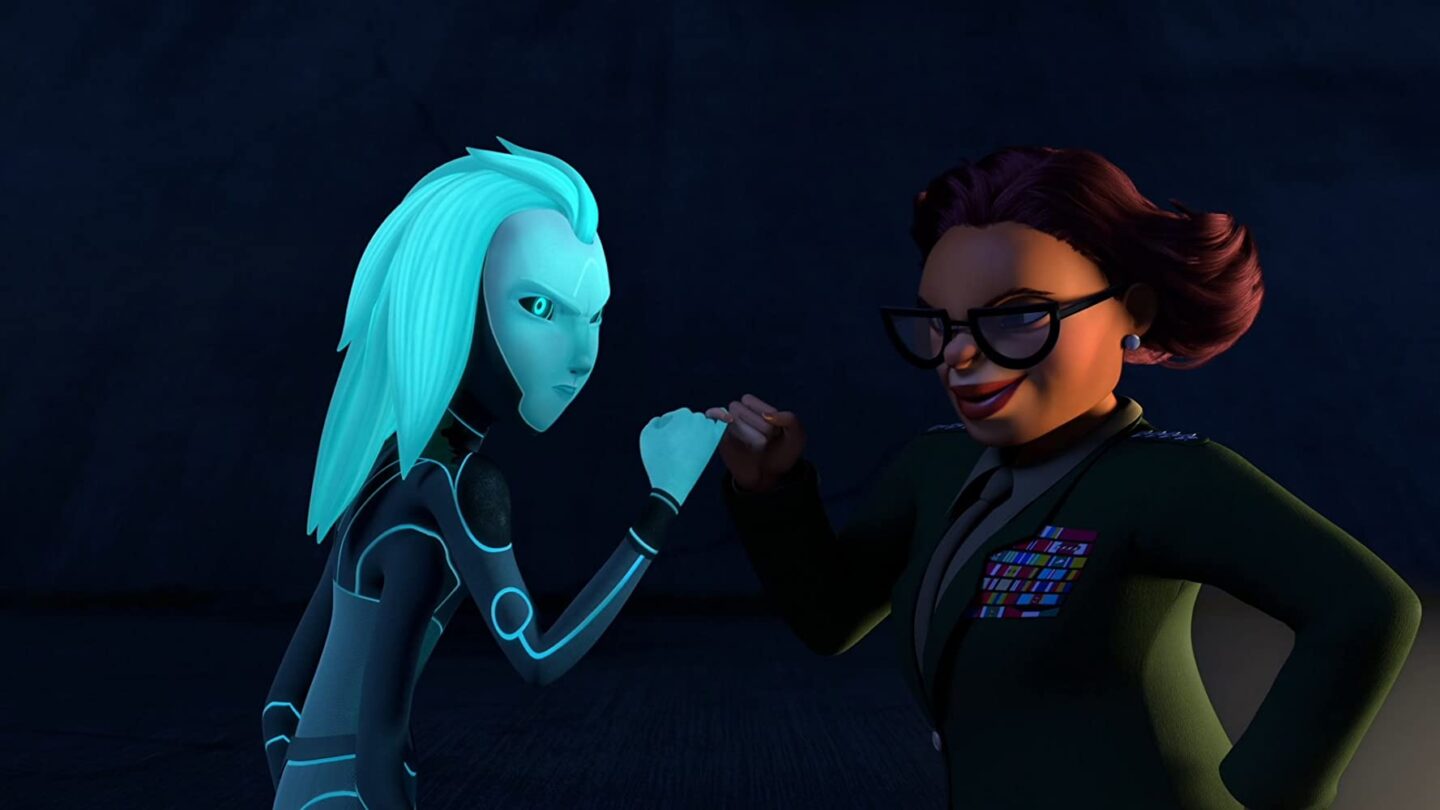 She-Ra and the Princesses of Power (2018), Netflix, 7.4 IMDb
Aside from this just being a gripping adventure story I love how diverse the She-Ra is with characters of different ethnicities, body shapes and with gay and straight romances as the norm. What I love even more is that my kids questioned none of this which gives me hope for their future.
Most of the characters are women. The costumes aren't as revealing – there is a male character in a crop top but even She-Ra gets longer shorts. And most of the female superheroes are more proportioned and muscly. It feels a lot less 'male gaze' than the superheroes I got growing up. Basically it's feminist and gay as hell and I love it.
Even the poster looks like the Pride float you always wanted to join.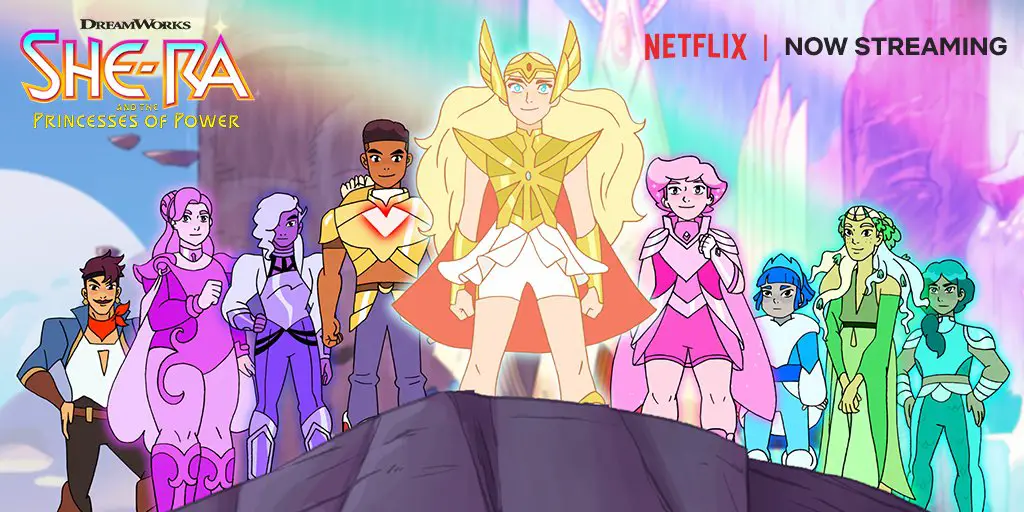 The Worst Witch (2017), Netflix (season 1&2), 7.4 IMDb
Mildred Hubble lives an ordinary life with her mum Julie, until the day that Maud Spellbody crashes her broomstick into their balcony and nothing is ever the same again. Maud introduces Mildred to Cackle's Academy – a school for young witches set high on a mountaintop.
Under the watchful eye of friendly headmistress Miss Cackle and scary deputy Miss Hardbroom, Mildred begins her training, but no matter how hard she tries, her spells have a habit of going badly wrong, causing chaos. Will Mildred always be The Worst Witch..?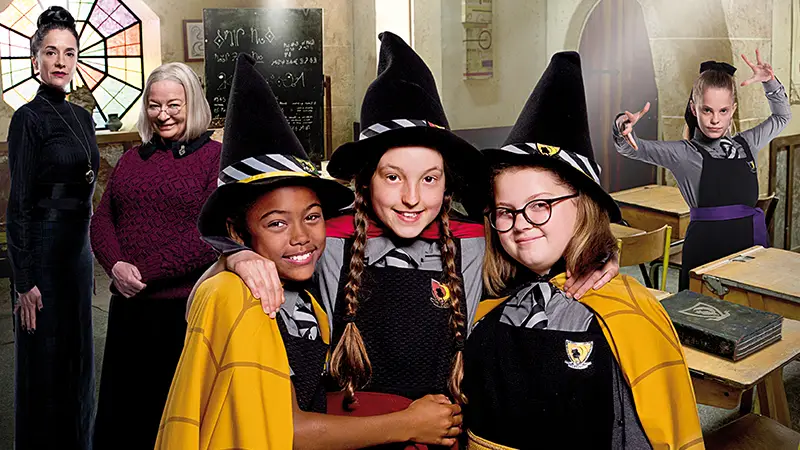 The Last Kids on Earth (2019), Netflix, 7.5 IMDb
Young teenager Jack Sullivan and a group of friends live in a decked-out tree house, playing video games, eating candy, and fighting zombies in the aftermath of a monster apocalypse. Papa Ginge LOVES zombie apocalypse stuff and enjoyed this more than the kids.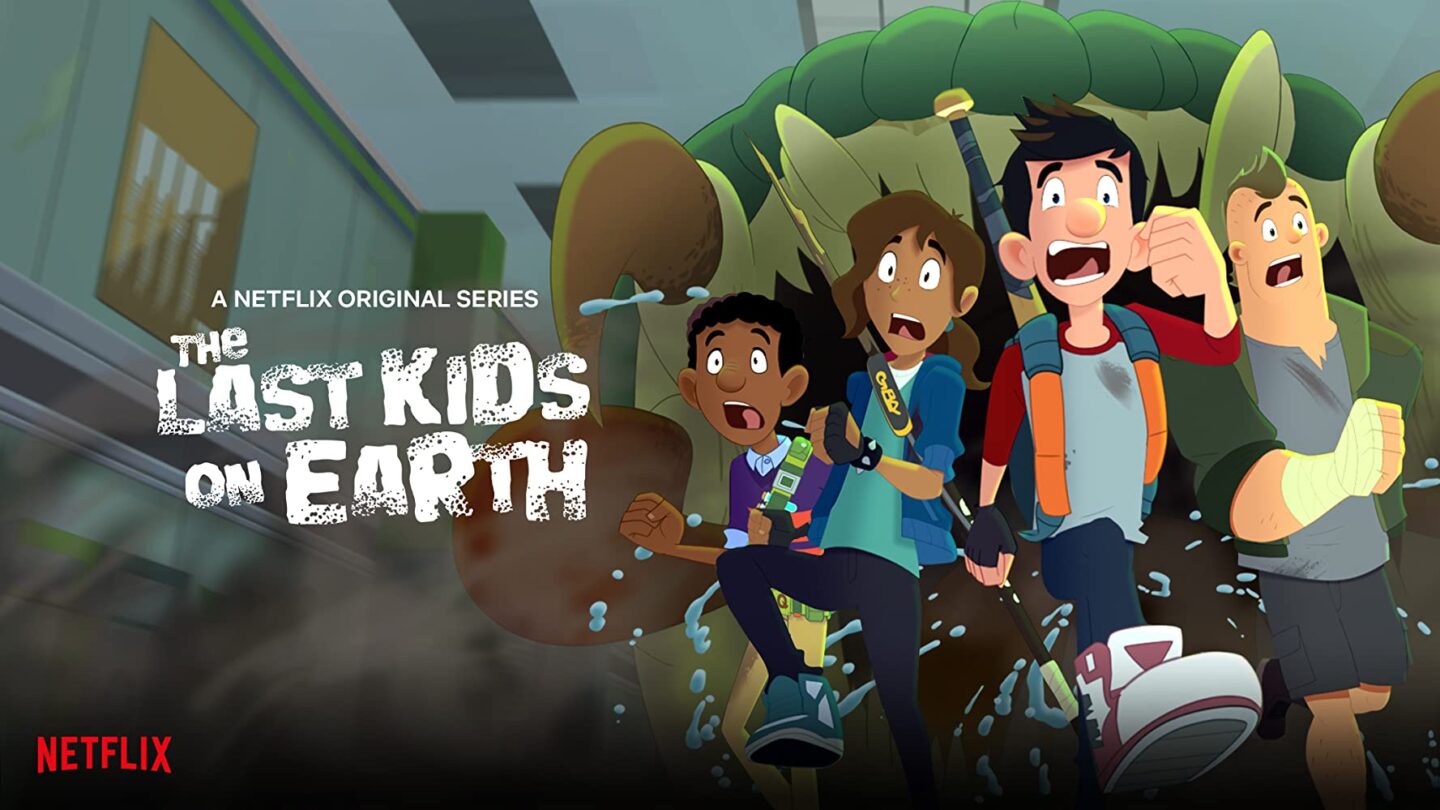 Other honourably mentioned adventure shows for kids
I also asked my followers on Instagram and Facebook which adventure TV shows that they enjoyed watching with their kids and these also received honourable mentions:
Lemony Snicket's a Series of Unfortunate Events
The Boss Baby: Back in Business
Carmen Sandiego
Paddington
Just Add Magic
Doctor Who
Tangled the Series
The Dragon Prince
Miraculous: Tales of Lady Bug and Cat Noir
The Owl House
Bitz and Bob
What are your favourite adventure TV shows that you can enjoy with your children? Let me know in the comments. My favourite from this list are She-Ra and Hilda!
If you liked this post, don't forget to follow me on my social media accounts below!
If you liked this post you might also like: