You lovely lot seemed to enjoy my ultimate guide to the best Halloween TV shows and films for families with young children so much that I thought I would do a guide to the best Christmas films for families. This is aimed at families with young children who are looking for Christmas movies rated U and PG. There are 57 films, including 37 u rated Christmas films and 20 PG rated Christmas films.
The first section is U Christmas films. The second is all the PG Christmas films. Within those sections I've also ordered them from most recent releases to older films for your ease. This year's u rated Christmas film releases are at the top of the post.
Like the Halloween guide for your convenience, where possible I've noted the year they were released, the age rating, the IMDB rating and a link to buy them (or rent them) if they are on Amazon. If it's available on Netflix, I've mentioned it. The Disney ones will be available on Disney Plus too.
If you purely want to see Christmas films rated PG then you can go here for a standalone post that features only the best PG Christmas movies. 

If you want to see non Christmas family films then check out U rated movies the whole family will enjoy and Best PG movies for kids. 
I hope enjoy snuggling up in your Christmas bedding and watching some of these festive flicks!
What U rated Christmas films are coming out this year?
My Little Pony: Winter Wishday, 2022, U, 44m, Netflix, November 21 2022
With different holiday traditions across three pony lands, the Mane 5 race against time to celebrate everyone's special customs and make it home in time for the Wishing Star.
Boss Baby: Christmas Bonus, U, Netflix, December 6 2022
It's Boss Baby's first Christmas and though Tim wants to introduce him to all the holiday trappings as well as the (somewhat strange) Templeton traditions, Boss Baby wants nothing to do with any of it. In a last ditch effort to get Boss in the spirit, Tim takes him to the mall to meet Santa but unbeknownst to Tim, Boss and Santa have a previously undisclosed business relationship. 
Best Christmas films for families – u rated Christmas films from 2021
Olaf Presents, U, 2021, 7.3 IMDb, Disney plus
Frozen's beloved snowman retells several classic Disney tales as only he can, in an original series of shorts.
Robin, Robin, U, 7.0 IMDb, 32 mins, Netflix
Shaun the Sheep: The Flight Before Christmas, U, 7.3IMDb, 30min
A one-off Christmas special episode of Shaun the Sheep from the BBC.
Shaun's seasonal excitement turns to dismay when a farmhouse raid to get bigger stockings for the Flock inadvertently leads to the disappearance of his cousin Timmy.
Best Christmas films for kids – Christmas films rated U from 2020
Super Monsters: Santa's Super Monster Helpers, IMDb 4.7, U, 24 mins, 2020, (Netflix)
When Santa needs serious help prepping all of his presents, the Super Monsters lend a hand – and some monster magic – to get every gift out on time.
Angela's Christmas Wish (2020), 47 mins, IMDb 7.0, U (Netflix)
A sequel to the much loved Angela's Christmas, Angela's Christmas Wish is a heart-warming tale of a determined little girl who sets out to reunite her family in time for Christmas.
Alien Xmas, U (2020), 40 mins, IMDb 6.2, (Netflix)
When extraterrestrials attempt to steal Earth's gravity, only the gift-giving spirit of Christmas — and a small Alien named X — can save the world. I fell asleep during it but the kids enjoyed it.
Dragons: Rescue Riders: Huttsgalor Holiday, U, 46 mins, IMDb 5.8, (Netflix)
Join the Rescue Riders as they celebrate the Viking holiday of giving, Odinyule.
Best Christmas films for families – U Christmas films from 2019
Noelle (2019), U, 1h 40 mins, IMDb 6.3 (Disney plus)
Santa's daughter (Anna Kendrick) must take over the family business when her father retires and her brother (Bill Hader), who is supposed to inherit the Santa role gets cold feet. Canny little Christmas film that can open up some feminist conversations with your kids!
Mimi and the Mountain Dragon (2019), U, 25 mins, IMDb 6.7, (BBC Iplayer)
Based on a popular Michael Morpurgo book, this 25-minute animated children's Christmas adventure tells the story of a shy girl who discovers a baby dragon in her family woodshed, and the journey she subsequently embarks on to return it to its mother. My 4 year old loves dragons so this will be a must watch for us.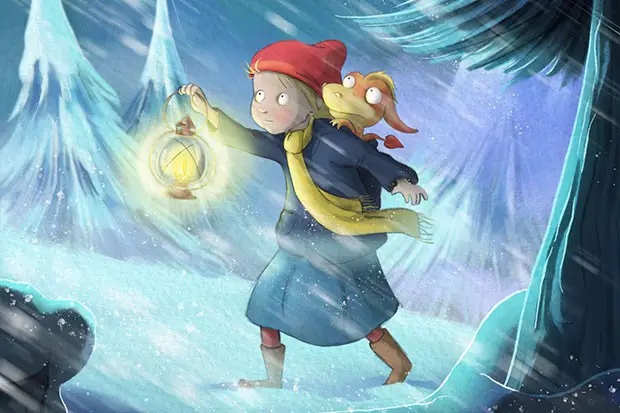 Best Christmas films for families – Christmas movies rated U from 2018
The Grinch (2018), 1h 25m, U, IMDb 6.3 (Netflix)
The 2018 animated Grinch is in my opinion better than the original 2000 live-action version. A grumpy Grinch (Benedict Cumberbatch) plots to ruin Christmas for the village of Whoville.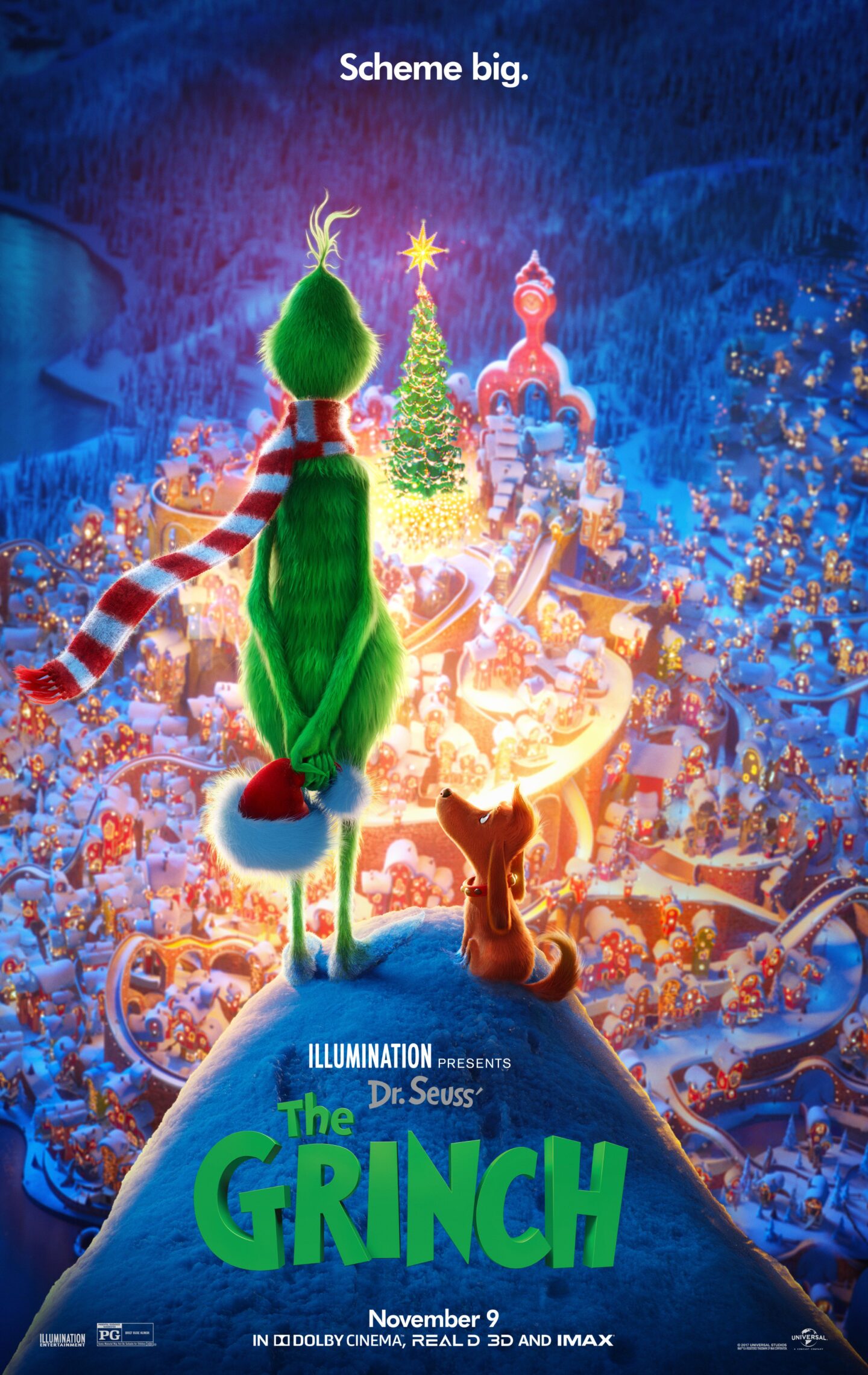 Super Monsters and the Wish Star (2018), 27mins, U, IMDb 4.9 (Netflix)
Christmas wishes come true for Lobo, whose favourite cousin arrives for a surprise visit, and for Glorb, who wishes he could be everywhere at once!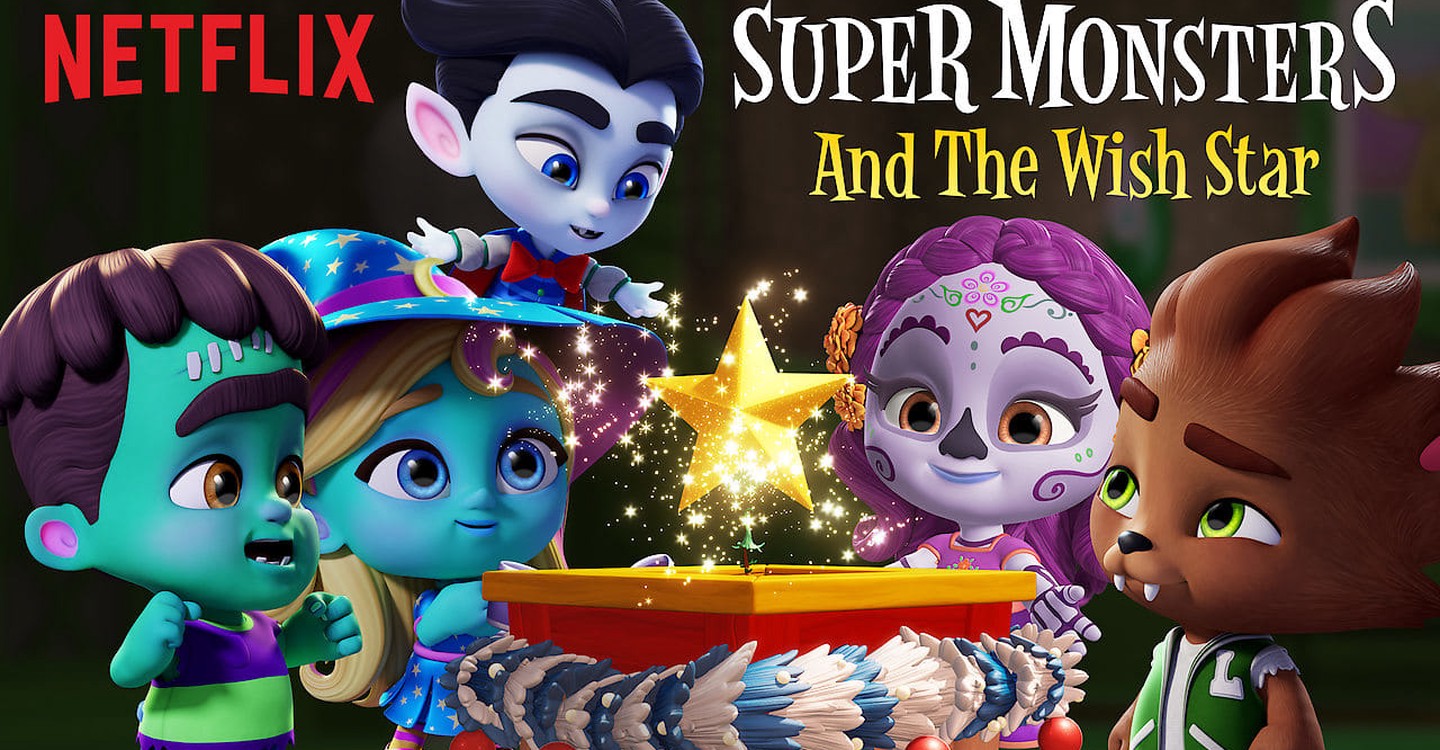 Best Christmas films for families – best U rated Christmas movies from 2017
Angela's Christmas (2017), 30min, U, IMDb 7.3 (Netflix)
New but we didn't really rate this. Despite it being a short, the kids got bored. It's sweet and ye olde but not super christmassy and no laughs.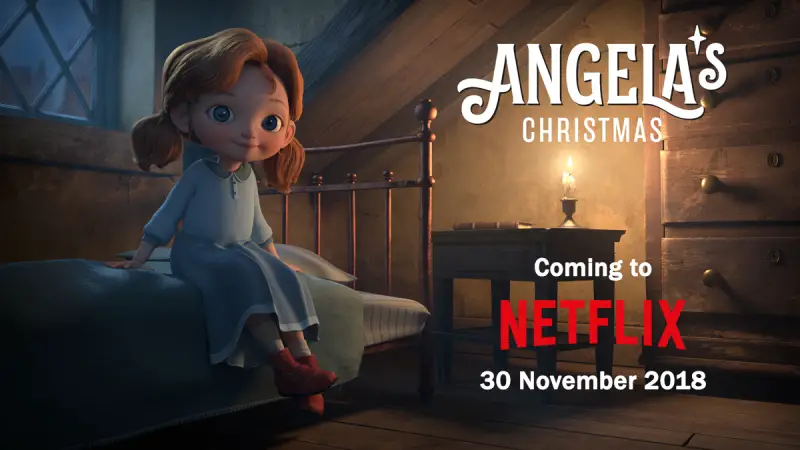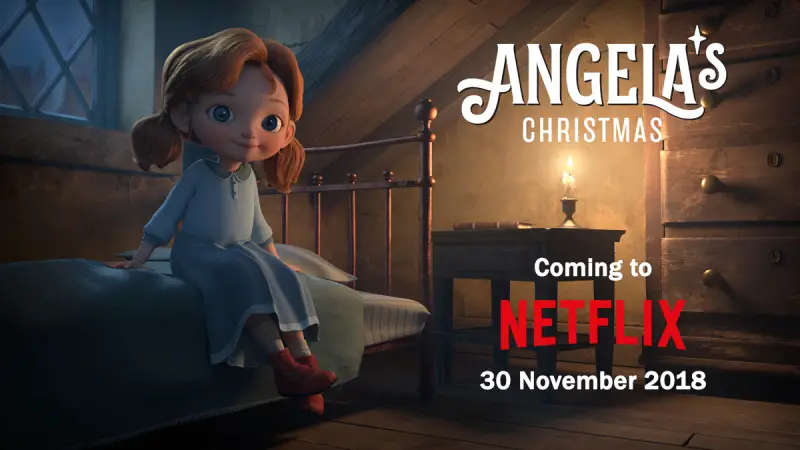 Olaf's Frozen Adventure (2017), U, 22min, IMDb 5.2
A Christmas themed Frozen special. Cute short with some catchy songs and funny moments the whole family can enjoy. My personal fave is when the Oaken guy whips his towel off for Olaf, makes me laugh every time.
Trolls Holiday (2017) U, 26min, IMDb 6.2 (Netflix)
A seasonal Troll's short where Queen of the Trolls, Poppy, finds out that the Bergen's don't have holidays and enlists the help of her Troll friends to fix that. Not Christmassy enough for me tbh.
Best u rated Christmas films for families – 2015
Stick Man (2015), U, 27min, IMDb 7.1
Stick Man lives in the family tree with his Stick Lady Love and their stick children three, and he's heading on an epic adventure across the seasons. Will he get back to his family in time for Christmas? Voiced by esteemed British actors such as Martin Freeman, Jennifer Saunders and Rob Brydon. We haven't watched this one yet but it sounds cute.
Best Christmas films for families rated U – 2010-2015
Toy Story That Time Forgot (2014), U, 22min, IMDb 7.2
I was hesitant to include this as it's not massively Christmassy but it is technically still a Christmas film so here it is. 'It's a post-Christmas play-date and the toys have to go up against the fearsome and aggressive new dino toys'. Not my favourite Toy Story short by any stretch.
The Snowman and the Snowdog (2012), U, 24min, IMDb 7.1
Personally, I think this sequel and homage to the Snowman is better than the original. I love the track Light the Night by Andy Burrows (of Razorlight, We are Scientists and Smith and Burrows fame), it's such a tune.
Arthur Christmas (2011), U, 1h 37min, IMDb 7.1 (Netflix)
'Arthur Christmas reveals the incredible, never-before seen answer to every child's question: 'So how does Santa deliver all those presents in one night?' The answer: Santa's exhilarating, ultra-high-tech operation hidden beneath the North Pole. But at the centre of the film is a story about a family in a state of comic dysfunction and an unlikely hero, Arthur, with an urgent mission that must be completed before Christmas morning dawns.' Good film but feels a bit long and looses it's way at times.
The Search for Santa Paws (2010), U, 1h 36min, IMDb 5.7
'Magic dogs and an elf team up with two children to rescue Santa who has lost his memory'. These films with the talking animals are pretty ghastly but kids tend to love them! If they like this then there is also Santa Paws 2: The Santa Pups (2012). If you like puppy Christmas films there is also Santa Buddies. I was going to add Santa Claws in at this point (for the cat lovers) but with an awful plot and IMDb rating of 3 I couldn't do that to you!
Best U rated Christmas films for families – 2000-2010
Nativity (2009), U, 1h 45min, IMDb 6.5 (Netflix)
British comedy based around a school nativity play starring Martin Freeman. Nativity Rocks, the 4th sequel to this, is out at cinemas this Christmas but is currently scoring a dismal IMDb rating of 4.8. I find anything below a 5 is painful.
Prep and Landing (2009), U, 22min, IMDb 7.7
Cute little short about Santa's Prep and Landing elite unit of elves. If you like this one there were sequel shorts in 2010 and 2011.
Curious George: A Very Monkey Christmas (2009), U, 58min, IMDb 6.5
'George and the Man in the Yellow Hat are having a merry time counting down to Christmas. But neither can decide on what to give each other. Will they find the answers before Christmas morning?'. I like watching Curious George so I can feel intellectually superior to the Man in the Yellow Hat who despite being some sort of scientist is frankly devoid of any common sense. In my humble opinion he gives that monkey far too much freedom and responsibility.
The Polar Express (2004), U, 1h 40min, IMDb 6.6
This is our family Christmas film. We watch it on 'Christmas tree day' every year. It holds such special memories for our family after our son Arlo fell in love with it at 2 years old. It's an excellent Christmas film full of songs, adventure and magic.
Mickey's Twice upon a Christmas (2004), U, 1h 8min, IMDb 6.6
Sequel to Mickey's Once upon a Christmas containing 5 mini films; Belles on Ice, Christmas: Impossible, Christmas maximus, Donald's Gift and Mickey's Dog-Gone Christmas.
Mickey's Magical Christmas: Snowed in at the House of Mouse (2001), U, 1h 5min, IMDb 6.8
A collection of Christmas themed Disney shorts. This one is my favourite Mickey Christmas production as it contains Mickey's Christmas Carol which is a lovely 26 minute Disney short version of A Christmas Carol (scoring 8 on IMDb in its standalone movie format). It also has another favourite of mine 'Pluto's Christmas Tree' featuring Chip and Dale. I'm pretty sure both of these were on my Disney videos from the 80s/90s and watching them takes me right back to being a girl again, excited for Christmas.
Best U Christmas films for families – 1990s
Olive, the Other Reindeer (1999), U, 45min, IMDb 7.1
'When Santa cancels his annual flight because of a hurt reindeer, a young Christmas loving dog named Olive is convinced she has what it takes to get Santa's flight off the ground and save Christmas.' Olive is voiced by Drew Barrymore. Another one we'll be watching for the first time this year.
Mickey's Once upon a Christmas (1999), U, 1h 6min, IMDb 7.2
3 Christmas tales starring all the Disney favourites, narrated by Kelsey Grammar.
The Santa Clause (1, 2 and 3), (1994), U, 1h 33min, IMDb 6.3
When Tim Allen inadvertently kills Santa on Christmas Eve, he finds himself magically recruited to take his place. Very funny and dry classic for the whole family to enjoy. Although be aware that it wasn't until I watched this recently that I realised how 'fatist' it is.
Miracle of 34th Street (1994), U, 1h 54min, IMDb 6.5
A lawyer and a little girl must prove that a man claiming to be Santa Claus is the real thing.
Muppets Christmas Carol (1992), U, 1h 25min, IMDb 7.7
The Muppets version of a Christmas Carol. I can't believe this was 1992. I thought it was modern, I feel old.
Best Christmas films for families rated U – 1980s
Santa Claus the Movie (1985), U, 1h 48min, IMDb 6.1
The legend of Santa Claus is put in jeopardy when an unscrupulous toy manufacturer attempts to take over Christmas.
Mickey's Christmas Carol (1983), U, 26 mins, IMDb 8
I have such fond memories of watching this each Christmas as a child. This was my first introduction to the Charles Dicken's tale and the Disney short still holds its magic today.
The Snowman (1982), U, 26min, IMDb 8.2
The 1980s Christmas classic in which a young boy builds a snowman that comes to life on Christmas eve and takes him to the North Pole to meet Santa Claus. In the re-released version, David Bowie voices older James, oh how I miss him so.
Best U Christmas films for families – 1960s
A Charlie Brown Christmas (1965), U, 25min, IMDb 8.3
Depressed at the commercialism he sees around him, Charlie Brown tires to find a deeper meaning to Christmas.
Rudolph the Red-Nosed Reindeer (1964), U, 47min, IMDb 8.1
A misfit reindeer and his friends look for a place that will accept them. Old AF but excellent IMDb rating gets this on my list.
PG Christmas movies for families
What PG Christmas movies are coming out this year?
Scrooge: A Christmas Carol, PG, Netflix, December 2 2022
Did we need another remake of a Christmas Carol, no. Will we watch it, of course. With music from composer and Oscar winner Leslie Bricusse and voice starring Jesse Buckley, Luke Evans and Olivia Coleman.
A Christmas Story Christmas, 2022, PG
Follows the now-adult Ralphie as he returns to the house on Cleveland Street to give his kids a magical Christmas like the one he had as a child, reconnecting with childhood friends, and reconciling the passing of his Old Man.
It airs on HBO Max in America on November 17 so I expect it will air on Sky in the UK shortly afterwards.
PG Christmas films from 2020s
A Boy Called Christmas (2021) PG, 6.7 IMDb, 1hr 46m
Godmothered, PG, 1h 50 mins, 6.1 IMDb, 2020 (Disney Plus)
A young and unskilled fairy godmother ventures out on her own to prove her worth by tracking down a young girl whose request for help was ignored. Fun, easy watching starring Isla Fisher and Jillian Bell. We really enjoyed this one and I don't think it gets enough credit.
Captain Underpants Mega Blissmas (2020), PG, IMDb 5.5, 45 mins, (Netflix)
Christmas gets weird – really weird – after George and Harold go back in time to change up a few of their beloved holiday's traditions.
Jingle Jangle: A Christmas Journey, 2020, PG, IMDb 6.6 (Netflix)
Wow, does this one have a great (and predominately black) cast – Forest Whitaker, Phylicia Rashad and Hugh Bonneville to name but a few. It's a Christmas musical featuring music by John Legend.
An imaginary world comes to life in a holiday tale of an eccentric toymaker, his adventurous granddaughter, and a magical invention that has the power to change their lives forever.
It's a little slow in places so my kids got bored at times but overall it was a really lovely Christmas film with some great musical numbers and brought a tear to my eye at times.
Christmas Chronicles 2, 1hr 52min, 2020, PG, IMDb 6.2 (Netflix)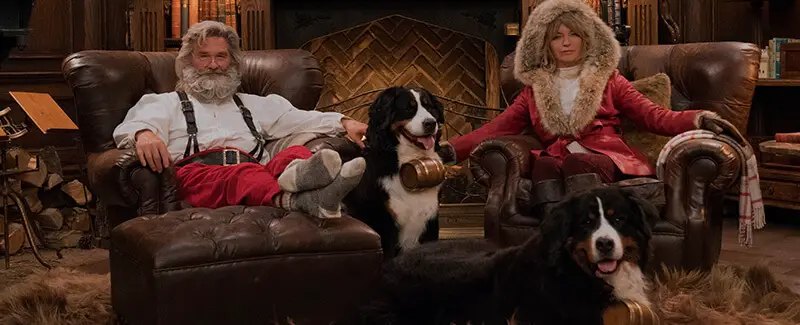 One of the biggest Christmas movies Netflix has released under its Original library is Kurt Russell's portrayal of Santa in The Christmas Chronicles which debuted two years ago. Now, he's back for another outing with Chris Columbus (Home Alone and Harry Potter) returning to direct. The first movie was superb so there are high hopes pinned on this sequel. Kate Pierce, now a cynical teen, is unexpectedly reunited with Santa Claus when a mysterious troublemaker threatens to cancel Christmas – forever.
Never has Santa been hotter. There I said it.
I had high hopes for this one as I loved the original and it did not disappoint. Loved seeing more of Goldie Hawn as Mrs Claus in this one and a couple of feminist nods.
PG Christmas films from 2010s
Klaus (2019), PG, 1h 36mins, IMDb 8.2 (Netflix)
A simple act of kindness always sparks another, even in a frozen, faraway place. When Smeerensburg's new postman, Jesper, befriends toymaker Klaus, their gifts melt an age-old feud and deliver a sleigh full of holiday traditions. This is a slow starter so bear with it but it's worth it in the end, a heartwarming tale that's deserving of it's high IMDb score.
The Christmas Chronicles (2018), TV PG, 1h 44min, IMDb 7.4, (Netflix)
Our new family favourite. This one is going to be a classic I can tell. From the people who brought us Harry Potter the Philosopher's Stone and Home Alone, it's the best new Christmas movie to come along in years. Kurt Russell is frankly a GILF as Santa. Don't believe me, wait till his singing number and you'll find yourself asking if it's wrong to fancy Father Christmas. It's a classic 'save Christmas' caper with plenty of adventure and cheese. Perfect for the whole family and proving yet again that Netflix original programming is second to none. This is cinema worthy production.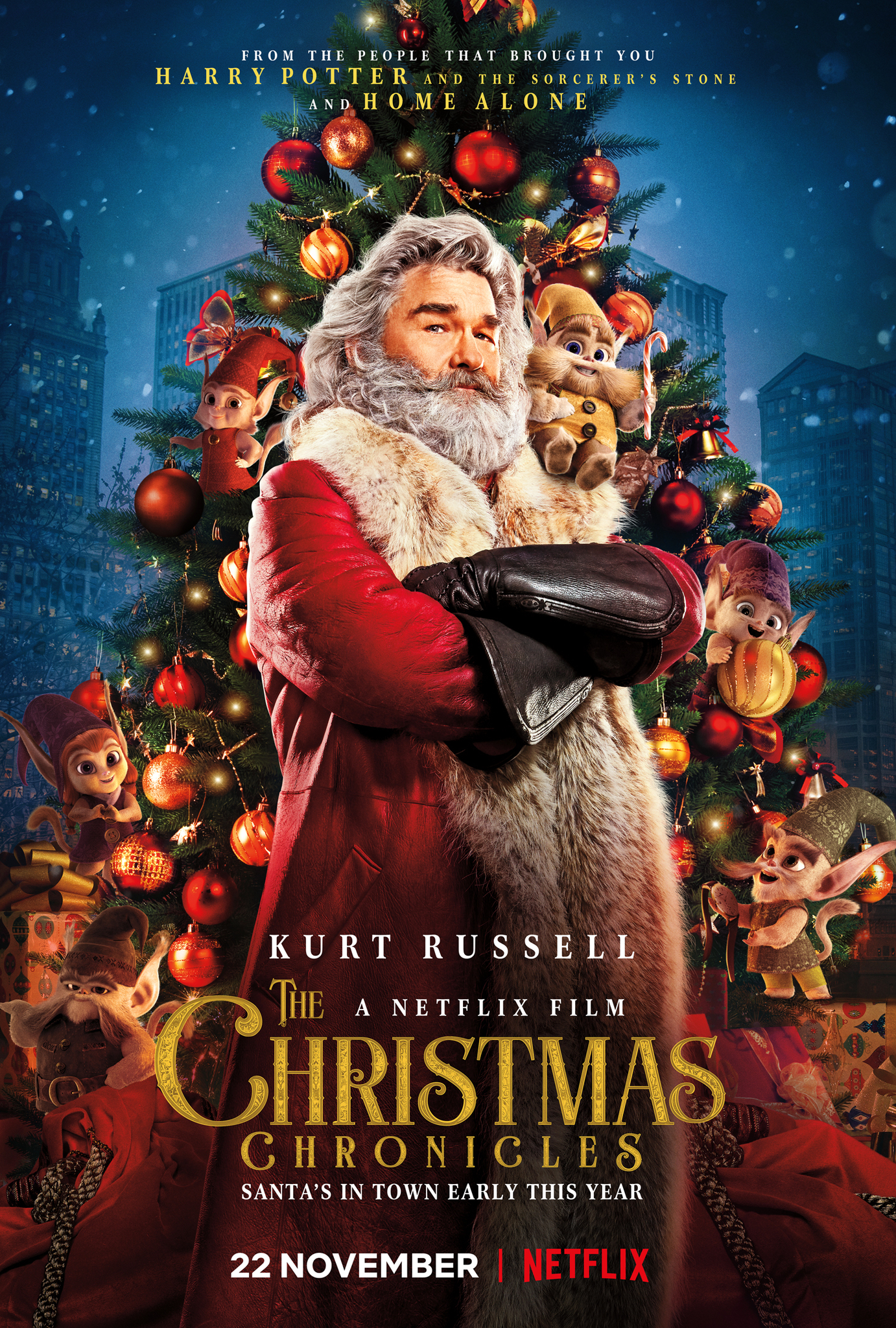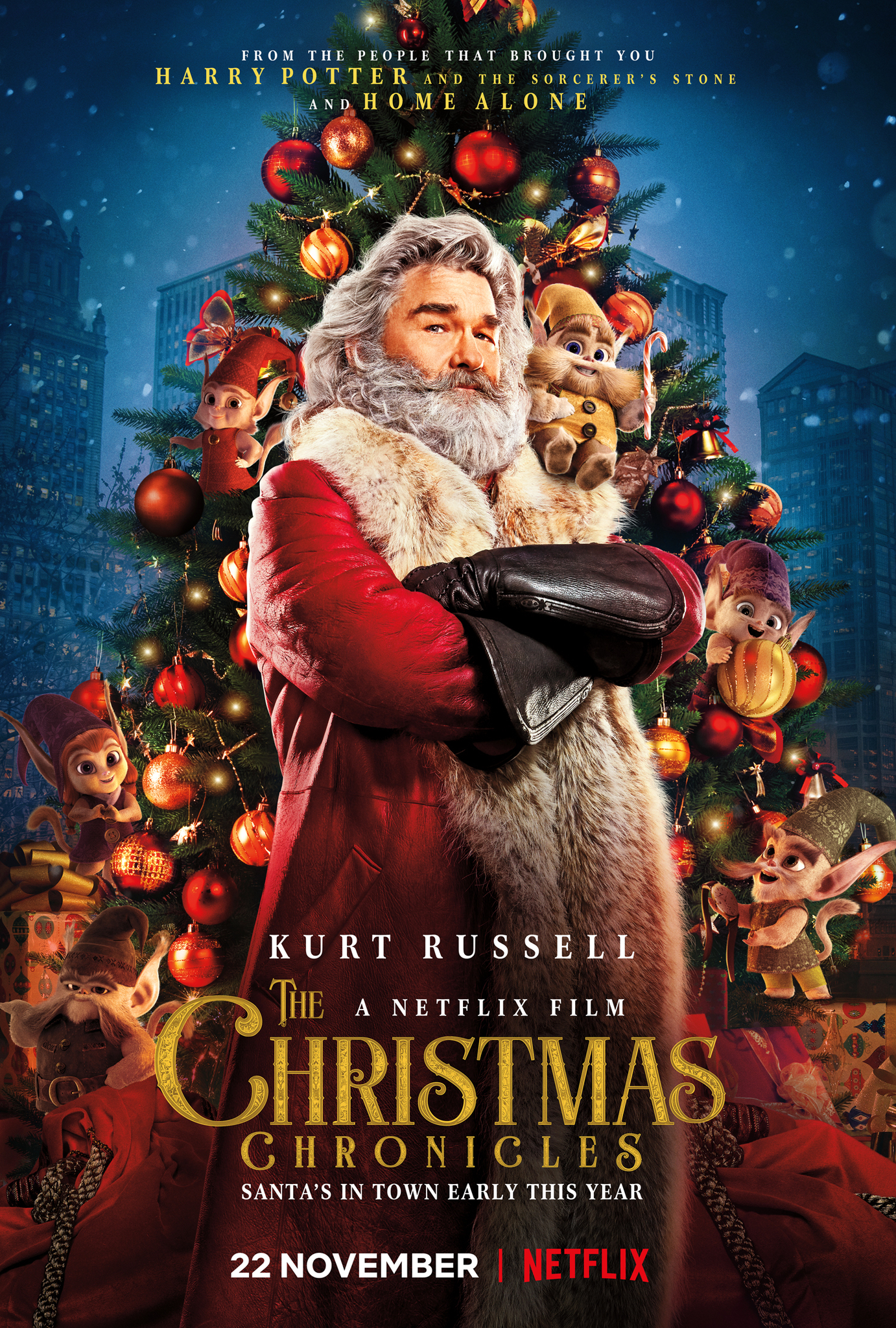 Dreamworks Holiday Favourites (2018), 1h 39min, PG
This includes one of our personal faves Shrek the Halls which will be played in our house many times over December. It also has Merry Madagascar, Po's Winter Wonderland, Dragon's Gift of the Night Fury and many more. On Netflix, search Dreamworks Holiday Classics and you'll find a similar collection from 2011.
The Littlest Reindeer (2018), 1h 29mins, IMDb 5, PG
When Blitzen announces his retirement on December 21st, a miniature horse has 3 days to fulfil his lifelong dream of earning a spot on Santa's team at the North Pole try-outs.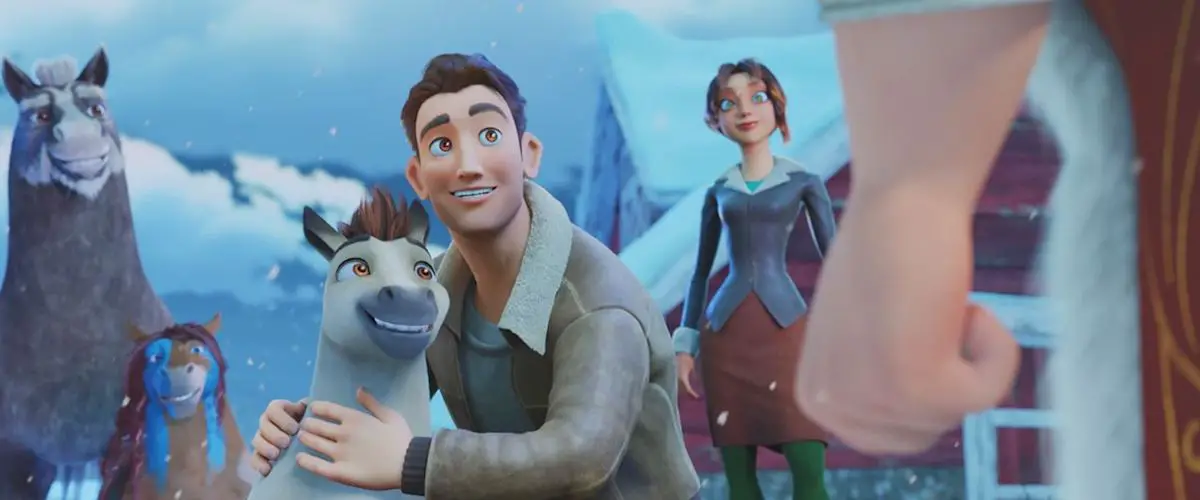 The Nutcracker and the Four Realms

(2018), 1h 39mins, PG, IMDb 5.5 (Disney)
The Christmas classic of the Nutcracker for a modern audience. A young girl is transported into a magical world of gingerbread soldiers and an army of mice. With Helen Mirren and Kiera Knightley.

PG Christmas movies from 2000s
A Christmas Carol (2009), PG, 1hr 36mins, IMDb 6.8
An animated re-telling of the Charles Dickens classic by Robert Zemeckis who brought us the Polar Express. As Tom Hanks did in the Polar Express, in this version of a Christmas Carol, Jim Carrey plays many of the main roles superbly. Also stars Gary Oldman and Colin Firth.
Elf (2003), PG, 1h 37min, IMDb 6.9
Perhaps the funniest Christmas film of them all. Can you believe it's getting so old now – I still think of this as a new Christmas film.
The Grinch (2000), PG, 1h 44min, IMDb 6.1
I've never liked the Grinch. I dislike the aesthetics of it and find the story boring, so does my 6-year-old but my 3-year-old loves it. We are looking forward to checking the new one out though.
PG Christmas films from 1990s
Jack Frost (1998), PG, 1h 41min, IMDb 5.3 (Netflix)
The plot of this is absolutely bonkers but it's a Christmas classic none the less! 'A father who can't keep his promises, dies in a car accident. One year later, he returns as a snowman, who has the final chance to put things right with his son, before he is gone forever'. Mega creepy but also all the feels.
Jingle All the Way (1996), PG, 1h 29min, IMDb 5.5
A father vows to get his son a Turbo Man action figure for Christmas. However, every store is sold out of them and hijinks ensue as he tries to get one in time.
Nightmare Before Christmas (1993), 1h 13min, PG, IMDb 8
Jack Skellington, king of Halloween Town, discovers Christmas Town, but his attempts to bring Christmas to his home causes confusion. Not super Christmassy and not my most fave. To be honest, I see this more as a Halloween film but the Christmas Town stuff makes it a crossover film.
Home Alone (1990), PG, 1h 43min, IMDb 7.5
Is there anyone left who has not seen this? If so, just go bloody watch it already, it's a classic. There's also the sequels (2 and 3) to this as well with the jury out on which is actually the best one!
So there you go, enough films for all of December, and some of November too if you are an eager beaver! I hope you enjoyed my guide to the best Christmas films for families?! What are your family's favourite Christmas films? Let me know in the comments.
If you liked this post then you might also like some of my other Christmas posts this year:
Over 30 of the best children's Christmas books to read to your little ones over the festive period.
If you have enjoyed this post or found it useful, here are some quick and easy ways that you can support Nomipalony or say thanks:
Share this post with your friends  
Pop over to my Amazon Storefront to see what products I have been buying and loving from there recently, including my health and fitness products list.
Sign up to my mailing list 
Women can join my feminist Facebook group – the Nomipalony Freehouse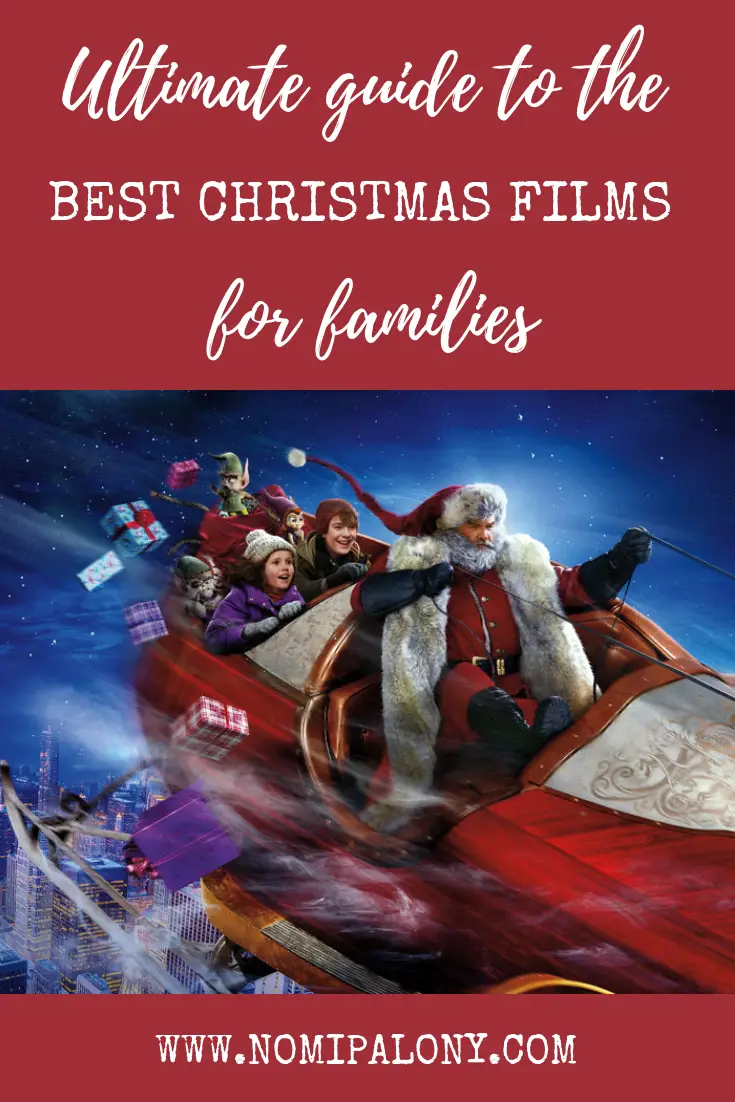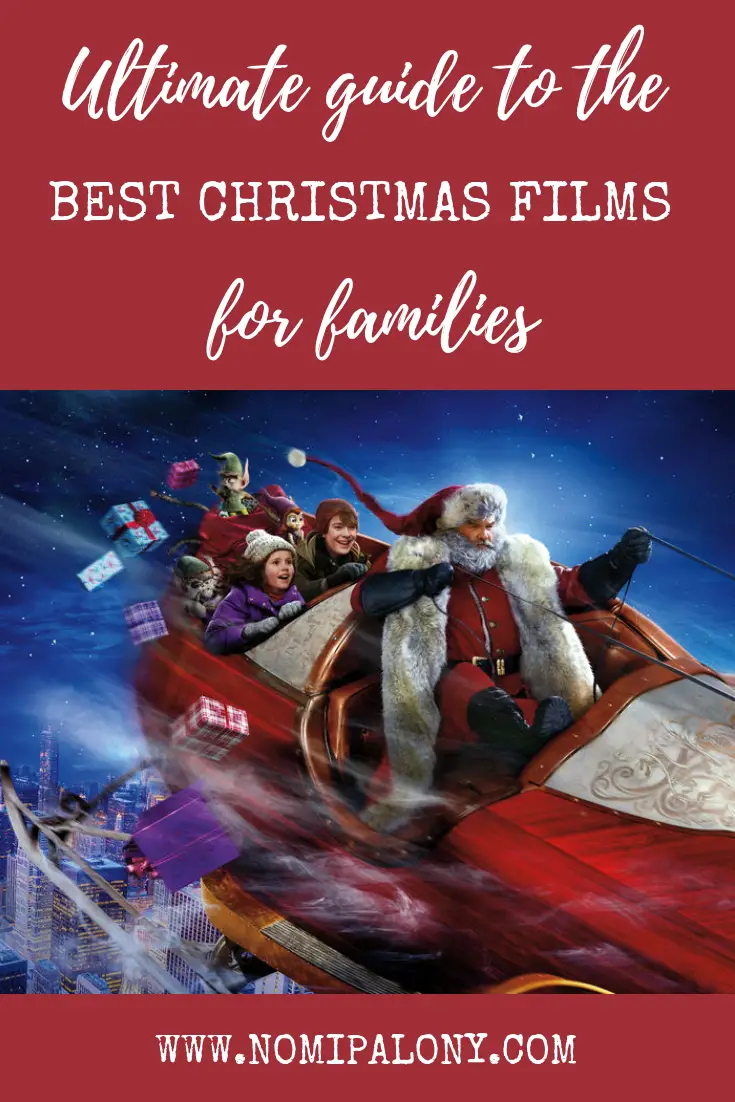 Disclaimer: This blog post contains affiliate links. If you buy a product through an affiliate link you won't pay a penny more but I will receive a small fee for referring you. You can read my full disclosure policy on my about page.