You lovely lot seemed to enjoy my ultimate guide to the best Halloween TV shows and films for families with young children and my ultimate guide to the best family Christmas films so much that I thought I would do a guide of 73 of the best PG movies for kids.
This one is perfect for a family movie time on a weekend. I've tried just to include those films that are enjoyable for adults as well as kids and not the ones that are incredibly painful to have to sit through!
All of the films are a PG rating. For your convenience, where possible I've noted the year they were released, the age certification and the IMDb rating.
I've only included films that are rated above 6 on IMDb (at the time of writing).
I have categorised the PG films in order of from most recently released to oldest.
If you are looking for U rated family films then I have a similar post that only includes u rated films here – U rated movies the whole family will enjoy!
PG rated movies 2023
Chicken Run: Dawn of the Nugget, PG, 1hr 37m, due December 15 2023 (Netflix)
Having pulled off an escape from Tweedy's farm, Ginger has found a peaceful island sanctuary for the whole flock. But back on the mainland the whole of chicken-kind faces a new threat, and Ginger and her team decide to break in.
Leo, PG, 1hr 42m, due November 21 2023, (Netflix)
A 74-year-old lizard named Leo and his turtle friend decide to escape from the terrarium of a Florida school classroom where they have been living for decades. Written by Adam Sandler.
Wonderful World of Henry Sugar, PG, 37 minutes, due 27 September (Netflix)
A beloved Roald Dahl story about a rich man who learns about a guru who can see without using his eyes and then sets out to master the skill in order to cheat at gambling. By Wes Anderson and starring Benedict Cumberbatch.
We Lost our Human, 2023, PG, 1h 43m, 6.5 IMDb (Netflix)
The perspective of a self-involved cat (Pud) or a loving, hyperactive dog (Ham), who wake up one day to find that their human and ALL humans have disappeared from Earth. Desperate to find their owner, these two homebound pets venture out into the world for the first time to discover strange mysteries, meet bizarre creatures and maybe with the audience's help save the universe along the way.
The Magician's Elephant, 2023, PG, 1h 39m, 6.5 IMDb (Netflix)
An orphaned boy is told by a fortune teller that an elephant will help him find his lost sister.
The Super Mario Bros. Movie, 2023, PG, 1h 32m, 7.3 IMDb
A Brooklyn plumber named Mario travels through the Mushroom Kingdom with a princess named Peach and an anthropomorphic mushroom named Toad to find Mario's brother, Luigi, and to save the world from a ruthless fire-breathing Koopa named Bowser.
Good PG movies for kids 2022
Puss in Boots: The Last Wish, 2022, PG, 1h 42m, 7.9 IMDb
When Puss in Boots discovers that his passion for adventure has taken its toll and he has burned through eight of his nine lives, he launches an epic journey to restore them by finding the mythical Last Wish.
The Amazing Maurice, 2022, PG, 1h 33m, 6.2 IMDb
Maurice is a sassy, street-smart cat with a sneaky disposition. Together with his band of rats and pied-piper friend Keith, he travels across the countryside, swindling villagers with a staged rat plague. All seems well when the gang sets its sights on a scenic market town, though they quickly realize that something more nefarious is afoot.
Roald Dahl's Matilda the Musical, 2022, PG 1h 57m, 7.1 IMDb
An adaptation of the Tony and Olivier award-winning musical. Matilda tells the story of an extraordinary girl who, armed with a sharp mind and a vivid imagination, dares to take a stand to change her story with miraculous results.
This more closely follows the book than the previous film. We preferred the original film but enjoyed some of the songs by Tim Minchin.
Slumberland, 2022, PG, 1hr 57 mins, 6.7 IMDb (Netflix)
Adventure film with a sweet side starring Jason Momoa. Our whole family loved this one, definitely one to watch.
PG films 2021
Secret Magic Control Agency, 2021, PG, 1h 43m, 6.2 IMDb (Netflix)
A modern take on the Hansel and Gretel tale where the titular characters are secret agents.
Rons Gone Wrong, 2021, PG, 1hr 47min, 7 IMDb
The story of Barney, an awkward middle-schooler and Ron, his new walking, talking, digitally-connected device. Ron's malfunctions set against the backdrop of the social media age launch them on a journey to learn about true friendship.
Encanto, 2021, PG, 1h 42m, 7.2 IMDb (Disney Plus)
A super popular recent musical from Disney featuring music from Lin Manuel Mirander featuring a magical Colombian family.
The Wish Dragon, 2021, PG, 1h 38m, 7.2 IMDb (Netflix)
Determined teen Din is longing to reconnect with his childhood best friend when he meeting a wish-granting dragon who shows him the magic of possibilities.
Raya and the Last Dragon, 2021, PG, 1h 47m, 7.3 IMDb
In a realm known as Kumandra, a re-imagined Earth inhabited by an ancient civilization, a warrior named Raya is determined to find the last dragon.
PG family movies 2019
Lady and the Tramp 2019, PG, 1hr 43mins, 6.3 IMDb
Cute remake of the romantic tale of a sheltered uptown Cocker Spaniel dog and a streetwise downtown Mutt.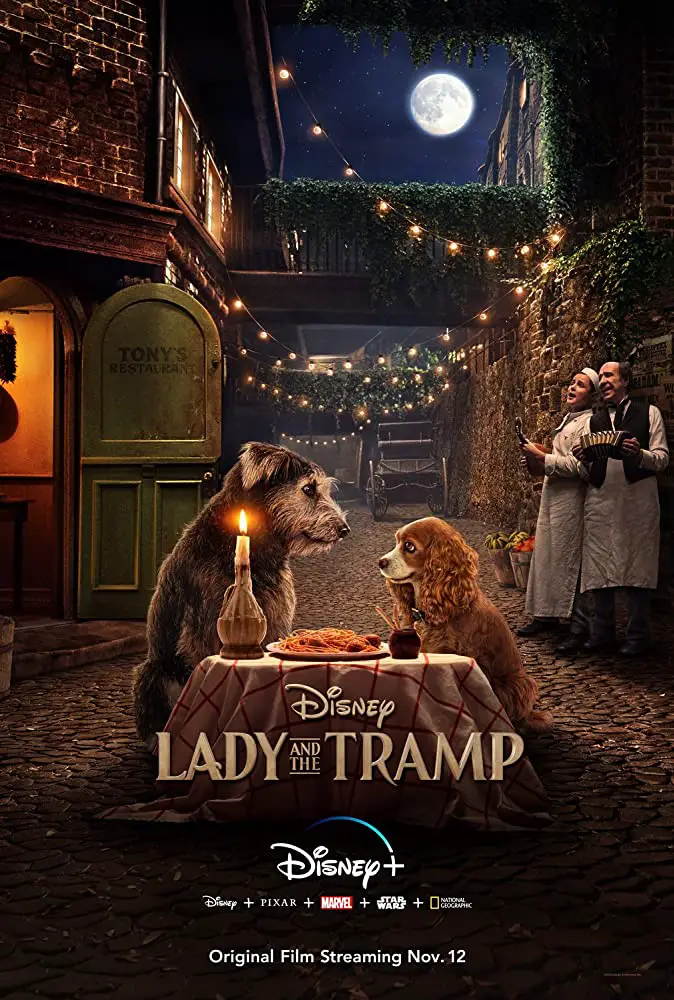 Spies in Disguise (2019), PG, 1hr 42 mins, 6.8 IMDb
When the world's best spy is turned into a pigeon, he must rely on his nerdy tech officer to save the world. Obvs, starring Will Smith and Tom Holland.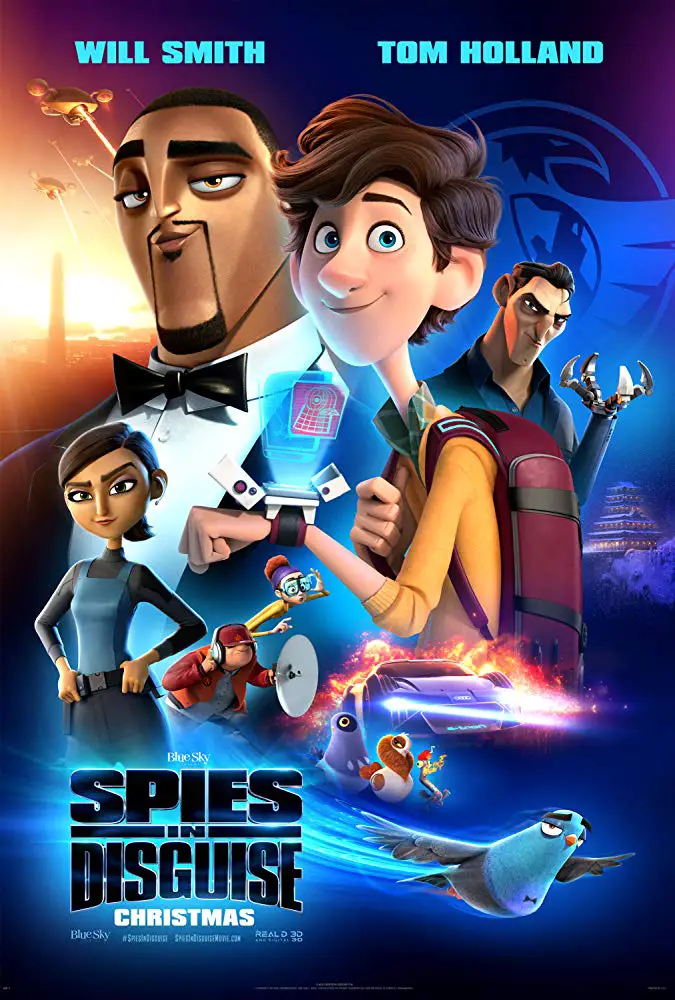 A Dog's Journey (2019), PG, 1hr 49mins, 7.4 IMDb
When the world's best spy is turned into a pigeon, he must rely on his nerdy tech officer to save the world.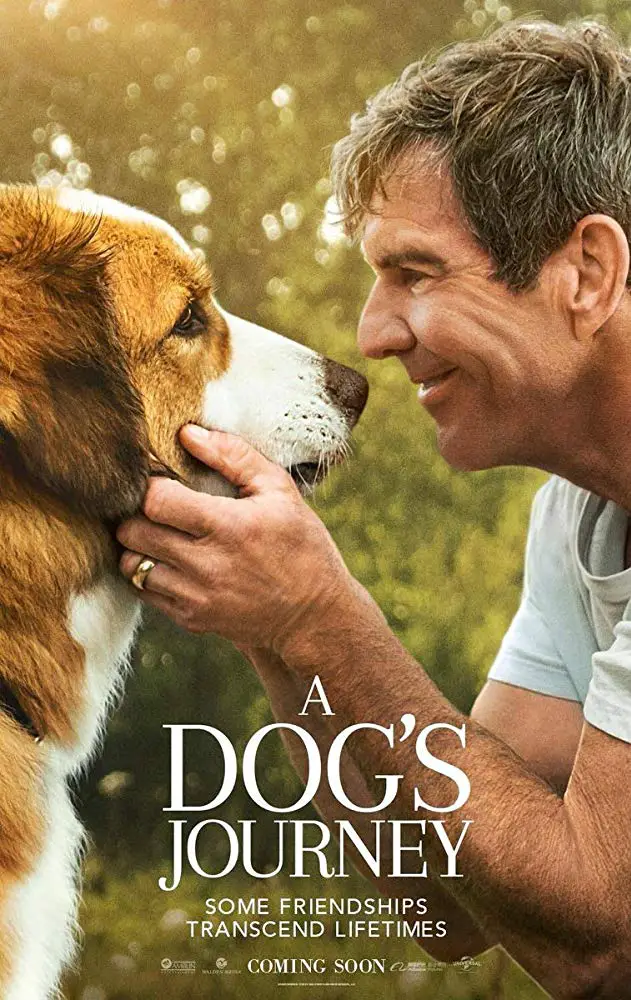 A dog finds the meaning of his own existence through the lives of the humans he meets.
Dora and the City of Lost Gold (2019), PG, 1hr 42mins, 6.0 IMDb
Dora, a teenage explorer, leads her friends on an adventure to save her parents and solve the mystery behind a lost city of gold.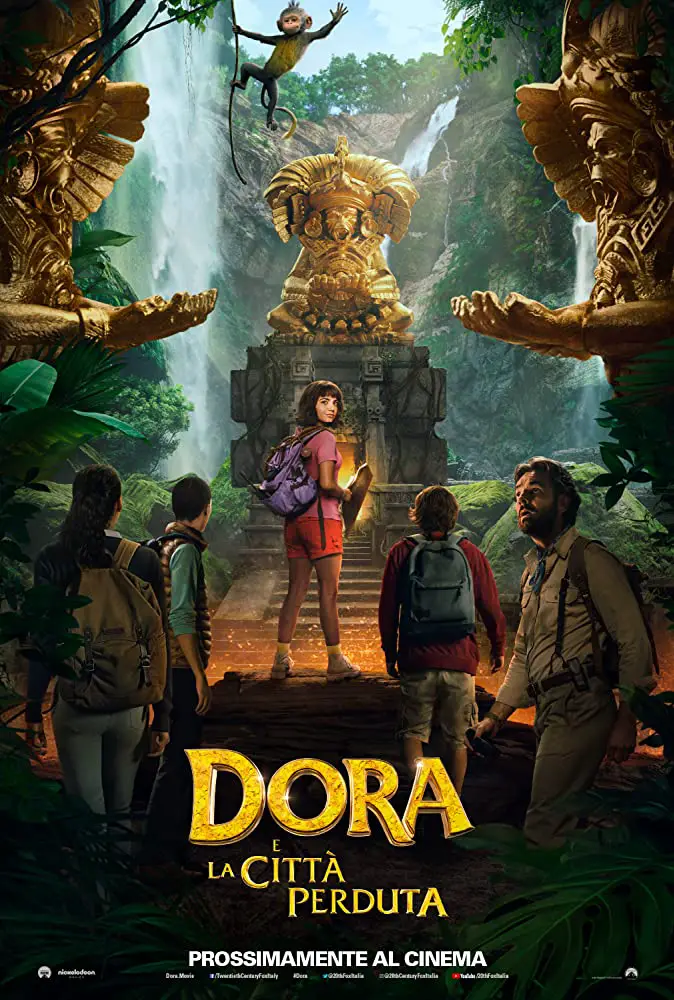 Detective Pikachu (2019), PG, 1hr 44mins, 6.6 IMDb
In a world where people collect Pokémon to do battle, a boy comes across an intelligent talking Pikachu who seeks to be a detective.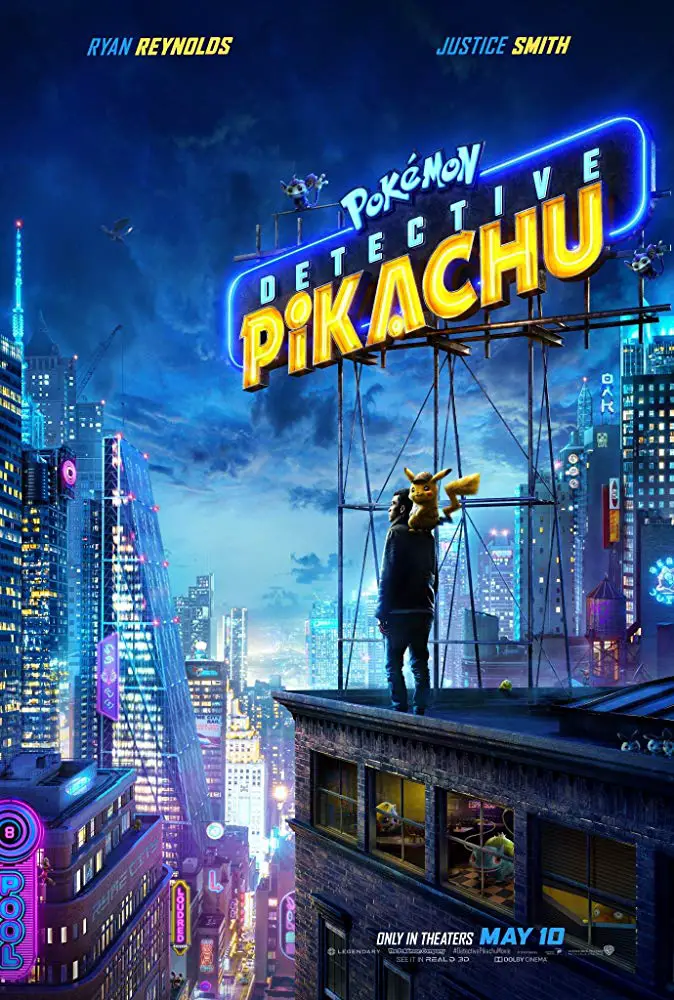 PG kids movies 2018
Christopher Robin (2018), PG, 1hr 44mins, 7.3 IMDb
A working-class family man, Christopher Robin, encounters his childhood friend Winnie-the-Pooh, who helps him to rediscover the joys of life.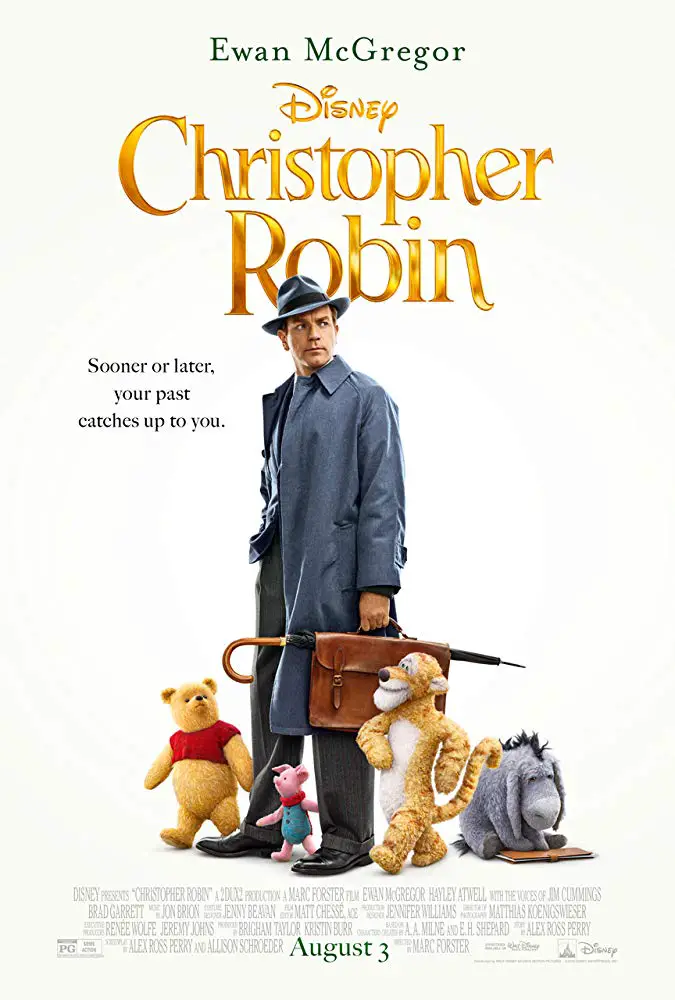 Peter Rabbit (2018), PG, 1hr 35mins, 6.5 IMDb
Feature adaptation of Beatrix Potter's classic tale of a rebellious rabbit trying to sneak into a farmer's vegetable garden.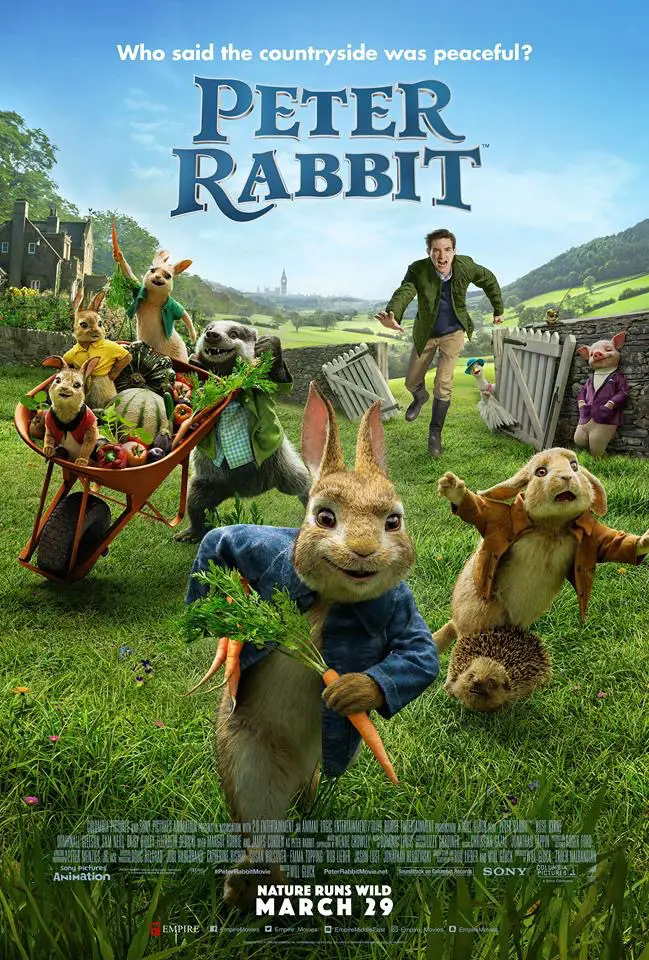 Best PG films 2017
The Greatest Showman (2017), PG, 1hr 45mins
Celebrates the birth of show business and tells of a visionary who rose from nothing to create a spectacle that became a worldwide sensation.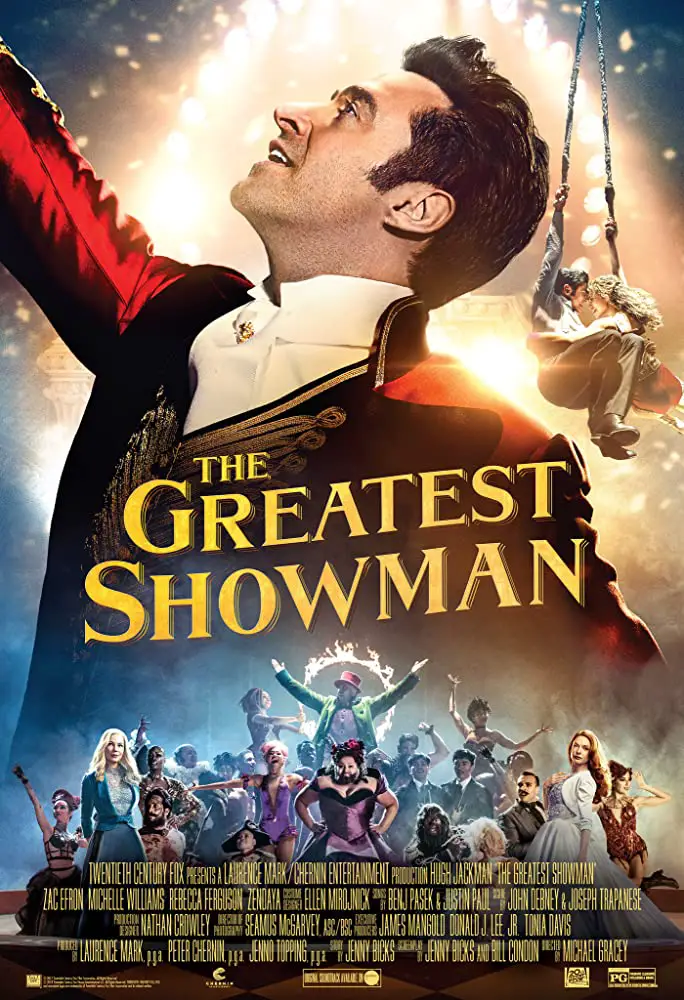 A Dog's Purpose (2017), PG, 1hr 40mins, 7.2 IMDb
A dog looks to discover his purpose in life over the course of several lifetimes and owners.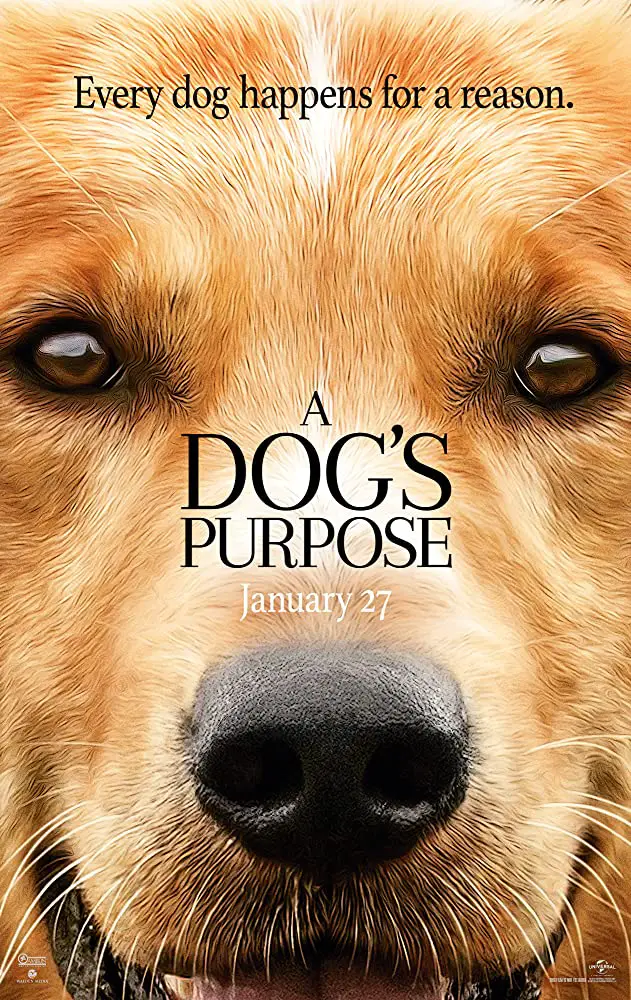 Coco (2017), PG, 1hr 45mins, 8.4 IMDb
Aspiring musician Miguel, confronted with his family's ancestral ban on music, enters the Land of the Dead to find his great-great-grandfather, a legendary singer.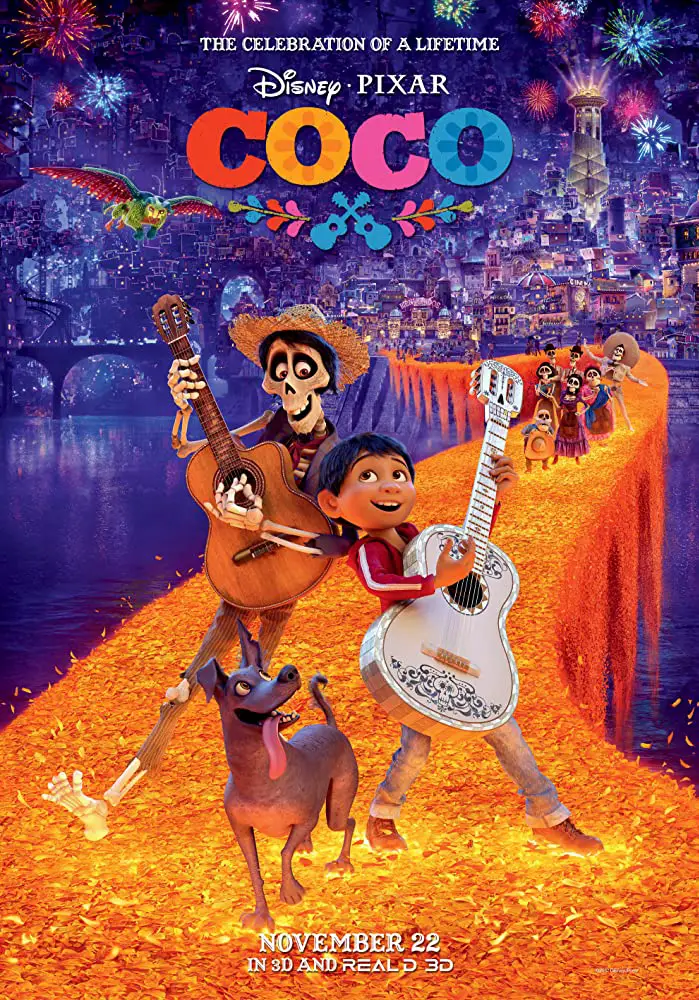 Wonder (2017), PG, 1hr 53mins, 8.0 IMDb
Based on the New York Times bestseller, this movie tells the incredibly inspiring and heartwarming story of August Pullman, a boy with facial differences who enters the fifth grade, attending a mainstream elementary school for the first time.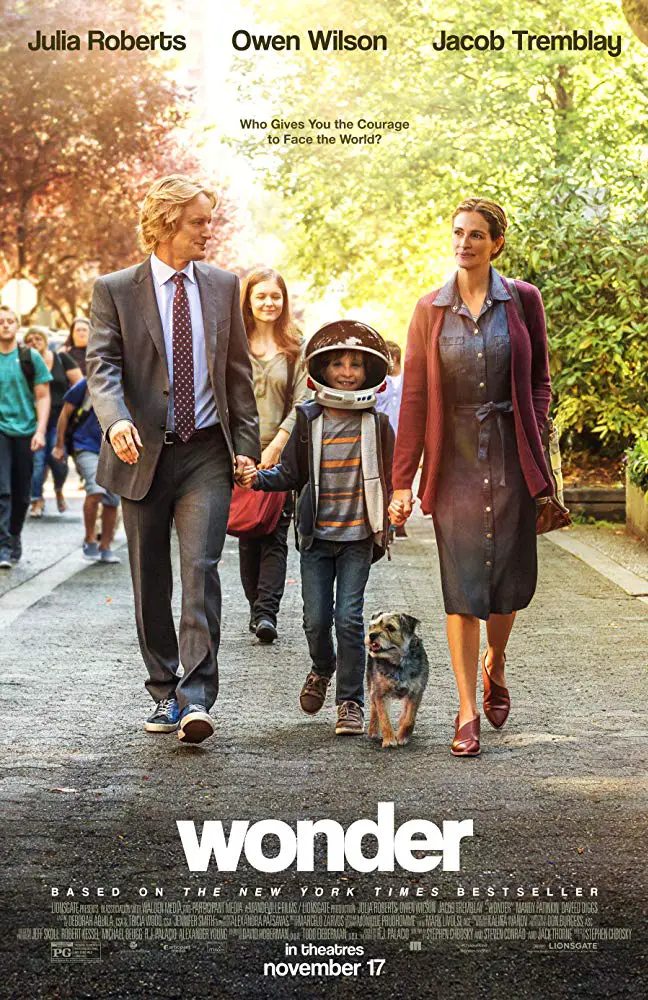 Good PG movies 2016
Alice Through the Looking Glass (2016), PG, 1hr 53mins, 6.2 IMDb
Alice returns to the whimsical world of Wonderland and travels back in time to help the Mad Hatter.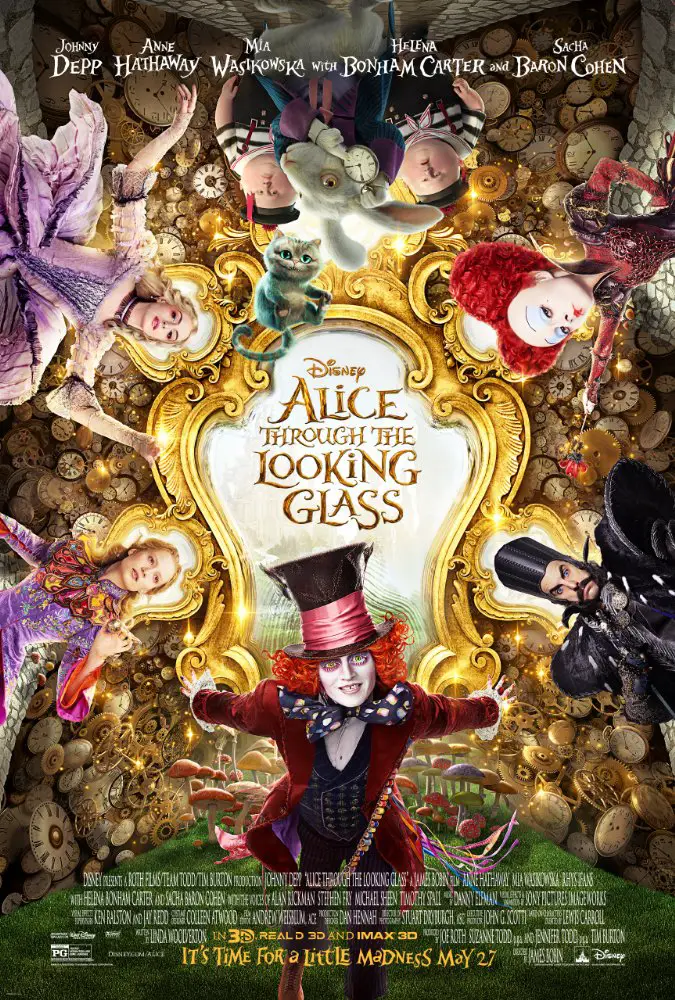 The BFG (2016), PG, 1hr 57mins, 6.4 IMDb
An orphan little girl befriends a benevolent giant who takes her to Giant Country, where they attempt to stop the man-eating giants that are invading the human world.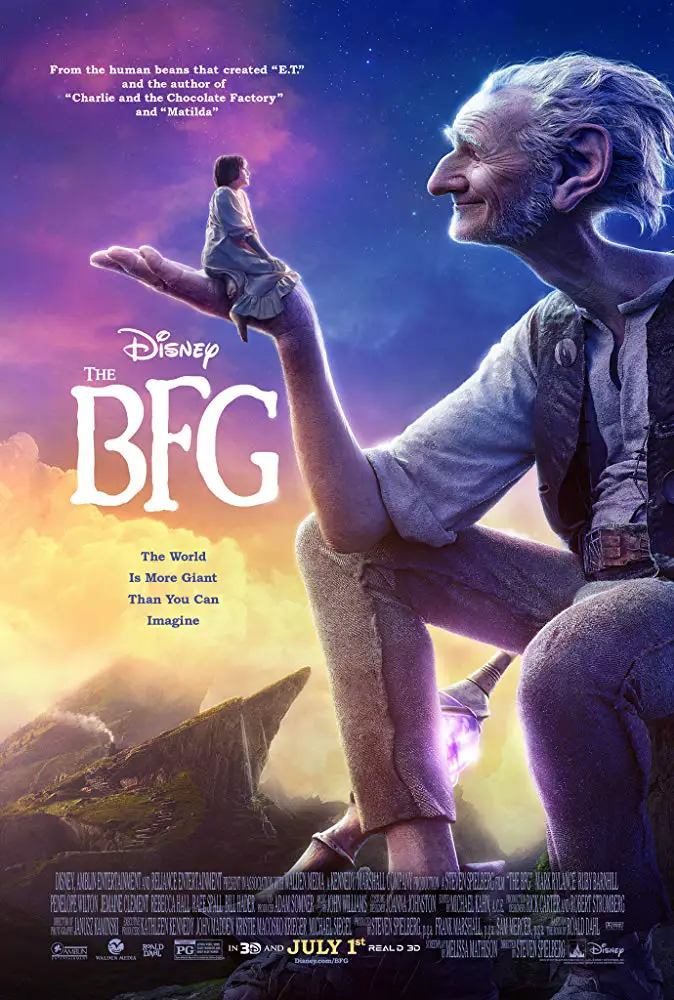 Moana (2016), PG, 1hr 47mins, 7.6 IMDb
In Ancient Polynesia, when a terrible curse incurred by the Demigod Maui reaches Moana's island, she answers the Ocean's call to seek out the Demigod to set things right. I think this is the best ever Disney film. Don't @ me!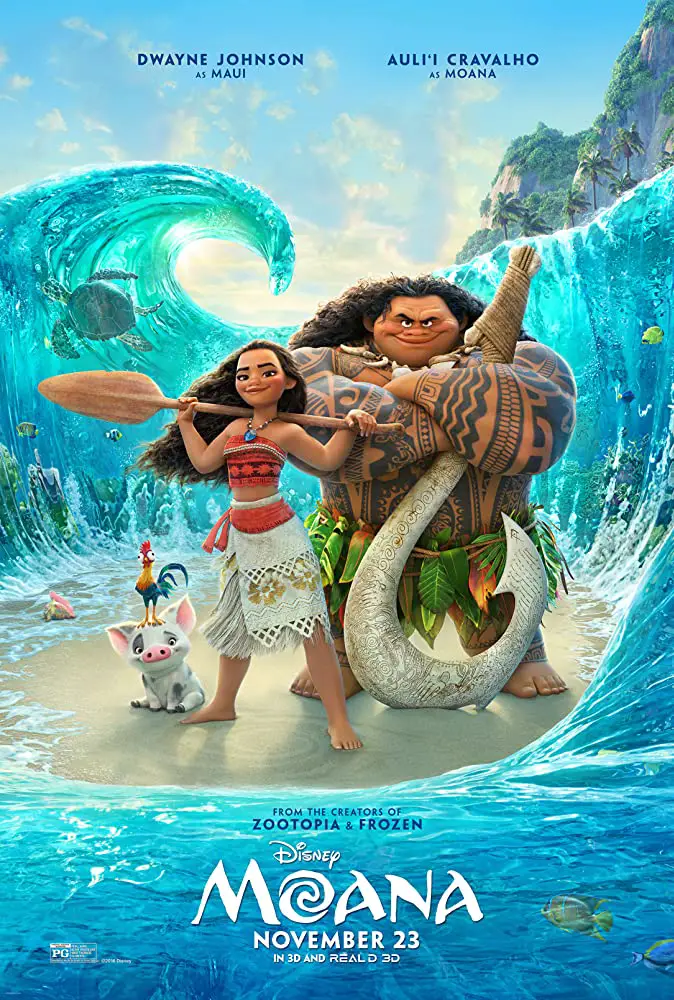 Zootropolis/Zootopia (2016), PG, 1hr 48mins, 8.0 IMDb
In a city of anthropomorphic animals, a rookie bunny cop and a cynical con artist fox must work together to uncover a conspiracy.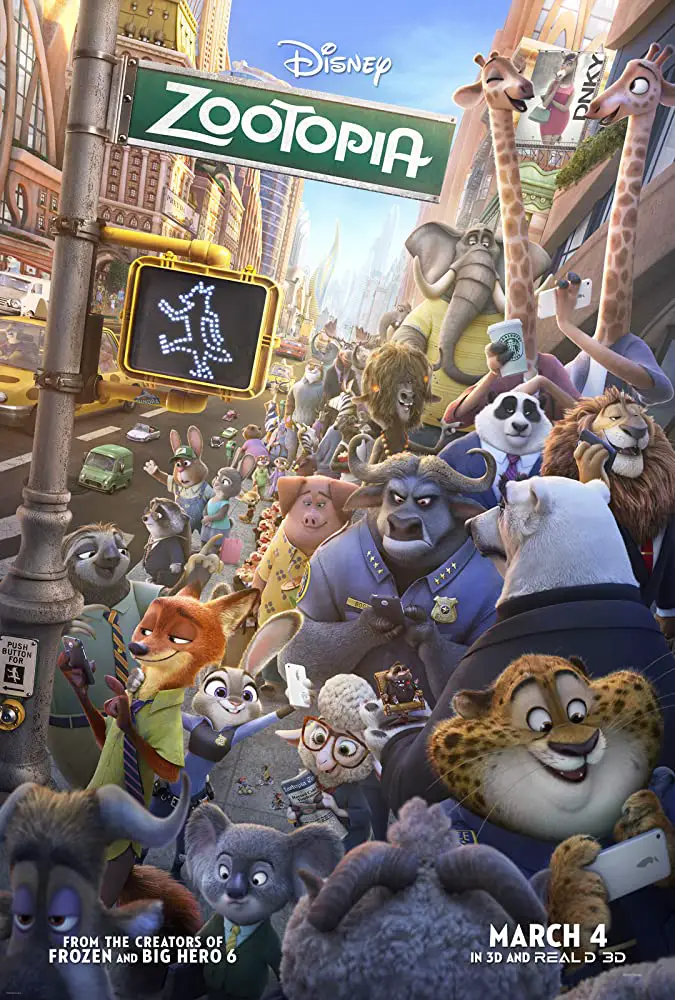 The Jungle Book (2016), PG, 1hr 46mins, 7.4 IMDb
After a threat from the tiger Shere Khan forces him to flee the jungle, a man-cub named Mowgli embarks on a journey of self discovery with the help of panther Bagheera and free-spirited bear Baloo. We loved this Jungle Book remake directed by Jon Favreau.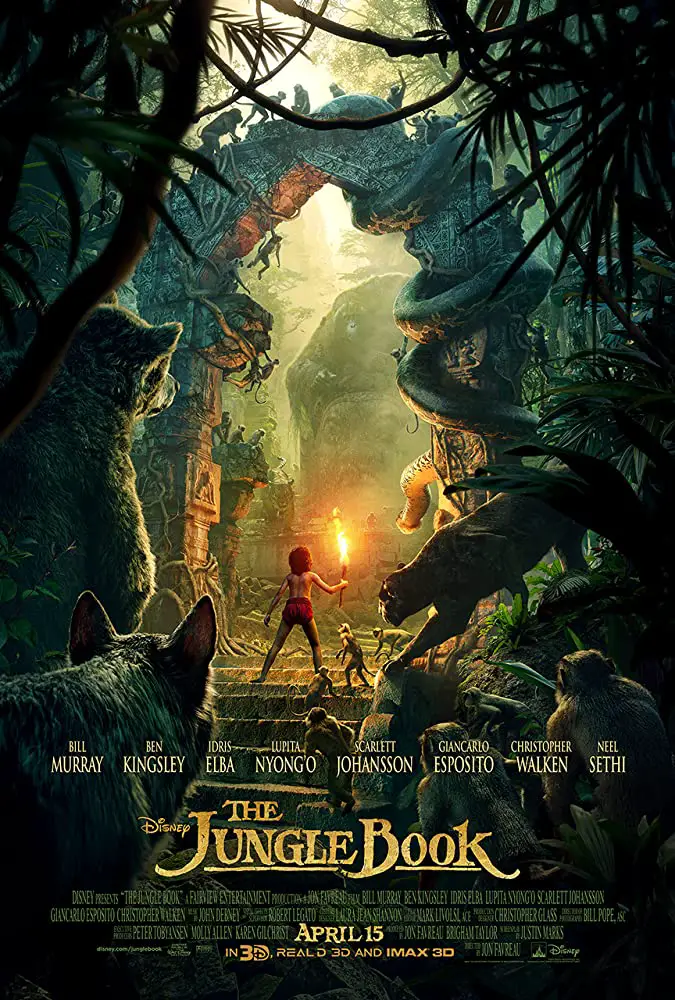 2015 family movies PG
Descendants (2015), PG, 1hr 52mins, 6.4 IMDb
The teenage son of the king and queen of Auradon offers the trouble-making children of villains a chance to attend prep school in the kingdom.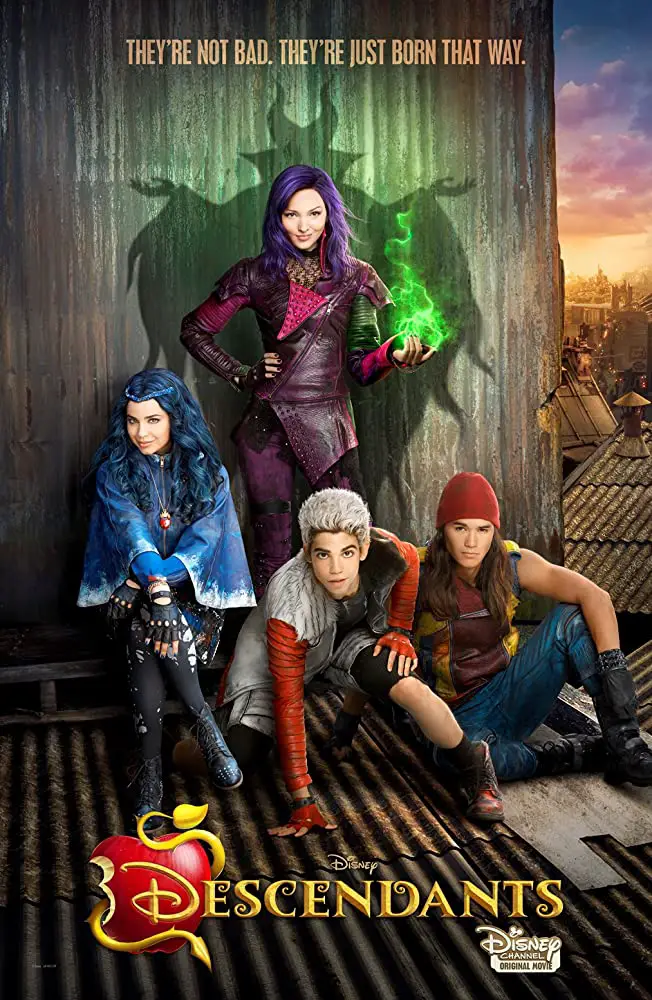 The Good Dinosaur (2015), PG, 1hr 33mins, 6.7 IMDb
In a world where dinosaurs and humans live side-by-side, an Apatosaurus named Arlo makes an unlikely human friend.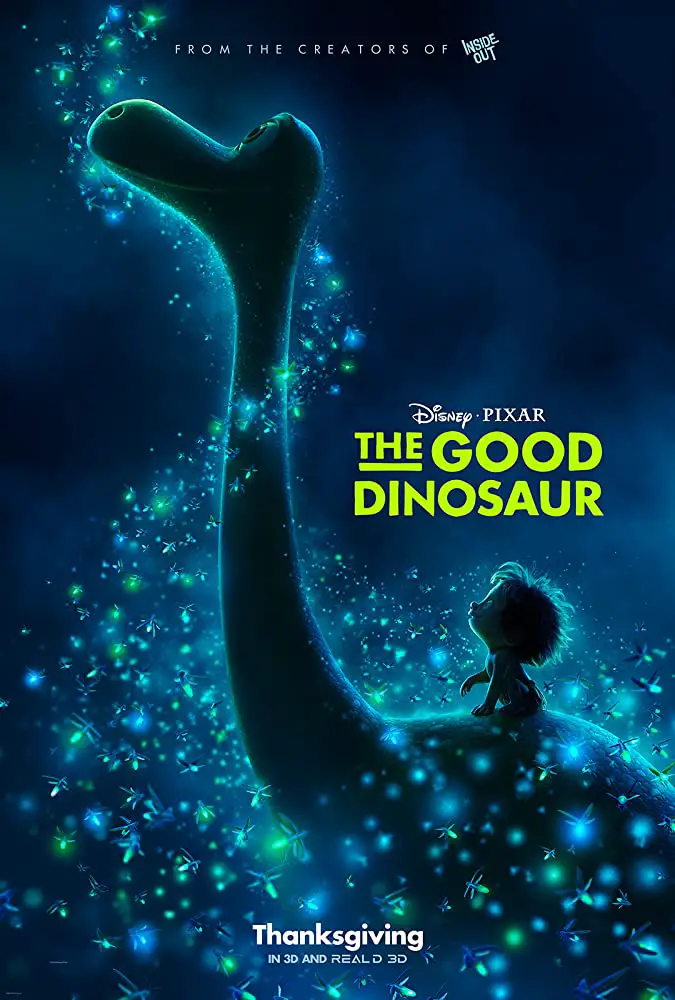 Best PG movies 2014
Alexander and the Terrible, Horrible, No Good, Very Bad Day (2014), PG, 1h 21min, 6.2 IMDb
Alexander's day begins with gum stuck in his hair, followed by more calamities. However, he finds little sympathy from his family and begins to wonder if bad things only happen to him, his mom, dad, brother and sister – who all find themselves living through their own terrible, horrible, no good, very bad day.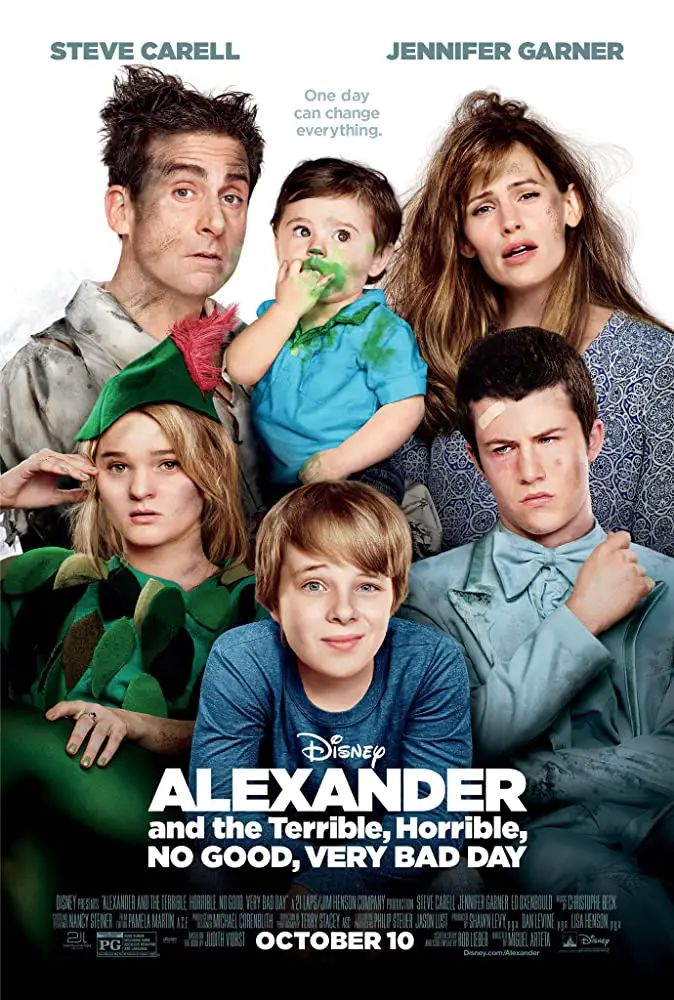 Big Hero 6 (2014), PG, 1hr 42mins, 7.8 IMDb
The special bond that develops between plus-sized inflatable robot Baymax, and prodigy Hiro Hamada, who team up with a group of friends to form a band of high-tech heroes. This is a hugely underrated kids movie.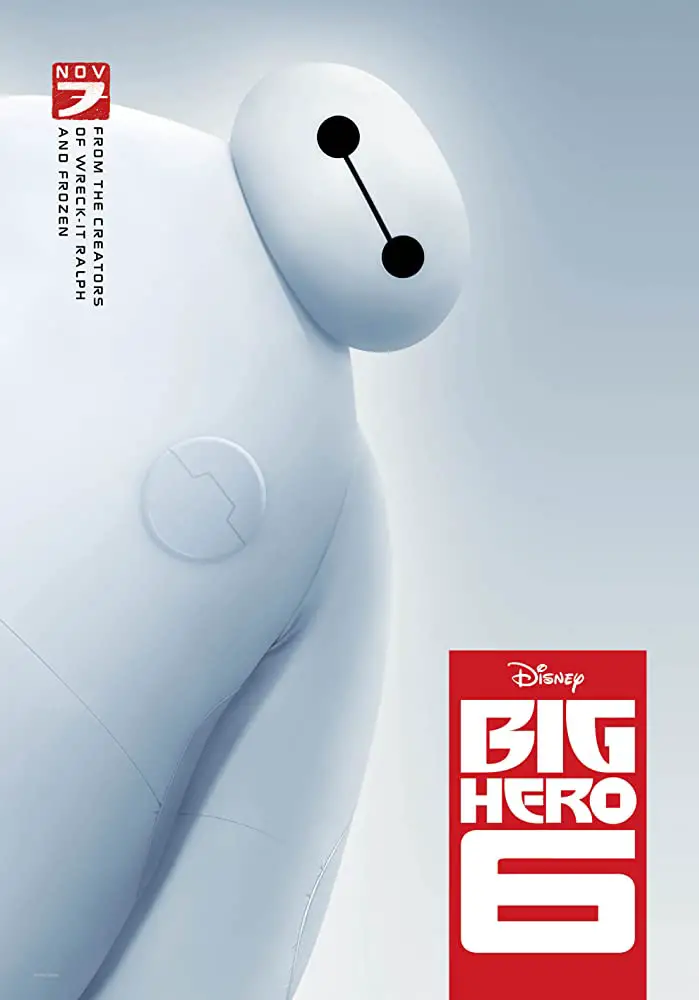 2013 family PG movies
Frozen (2013), PG, 1hr 43mins, 7.5 IMDb
When the newly crowned Queen Elsa accidentally uses her power to turn things into ice to curse her home in infinite winter, her sister Anna teams up with a mountain man, his playful reindeer, and a snowman to change the weather condition. Frozen 2 is also excellent and there are a number of Frozen shorts – like Frozen Fever, Olaf's Frozen Adventure.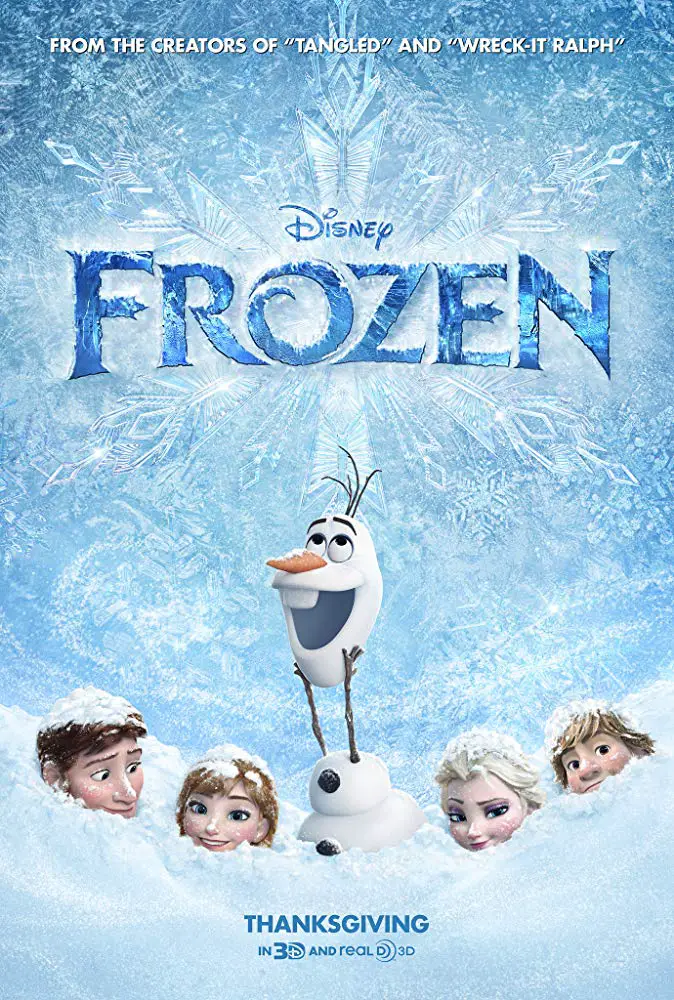 Oz the Great and the Powerful (2013), PG, 2hrs 10mins, 6.3 IMDb
A frustrated circus magician from Kansas is transported to a magical land called Oz, where he will have to fulfil a prophecy to become the king and release the land from the Wicked Witches using his great (but fake) powers.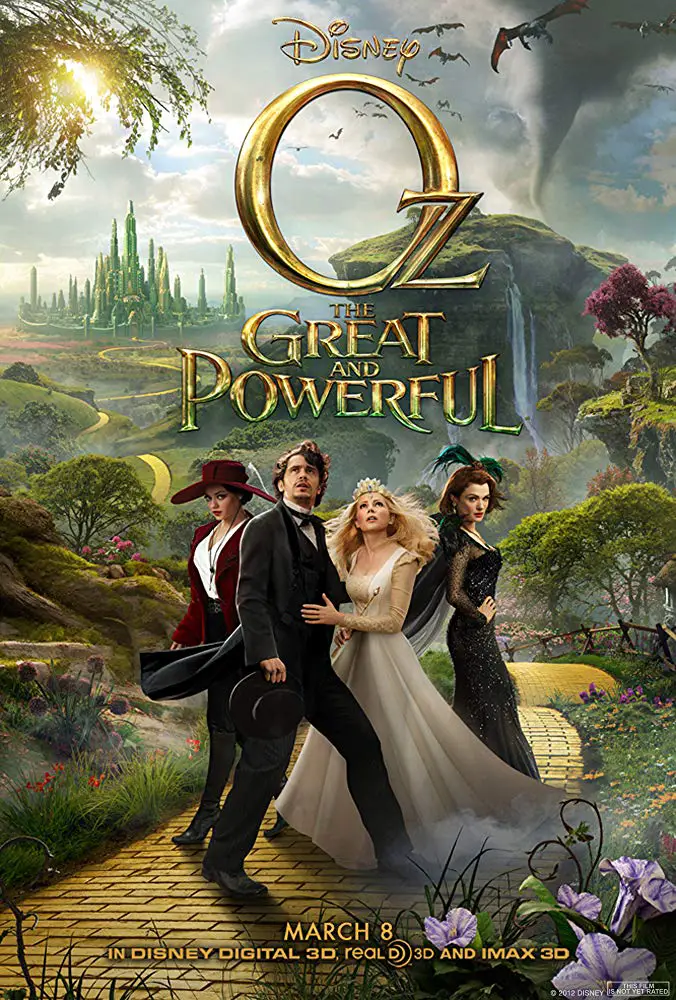 PG movies for families 2012
Brave (2012), PG, 1 hr 33 mins, 7.1 IMDb
Determined to make her own path in life, Princess Merida (Kelly Macdonald) defies a custom that brings chaos to her kingdom. Granted one wish, Merida must rely on her bravery and her archery skills to undo a beastly curse.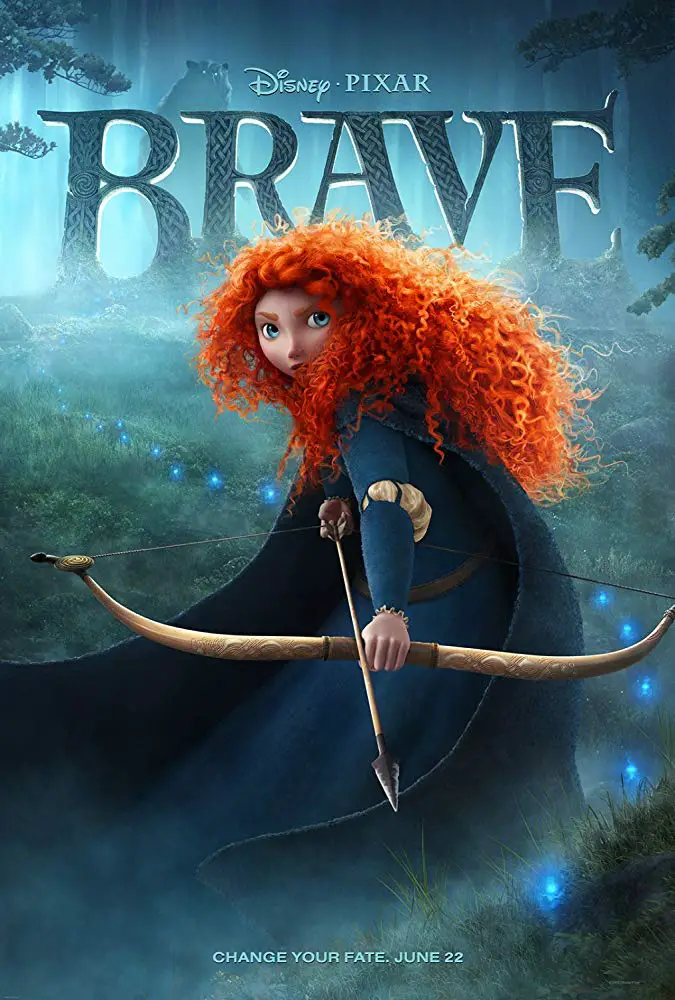 2011 PG family films
The Adventures of Tin Tin (2011), PG, 1hr 47mins, 7.3 IMDb
Intrepid reporter Tintin and Captain Haddock set off on a treasure hunt for a sunken ship commanded by Haddock's ancestor.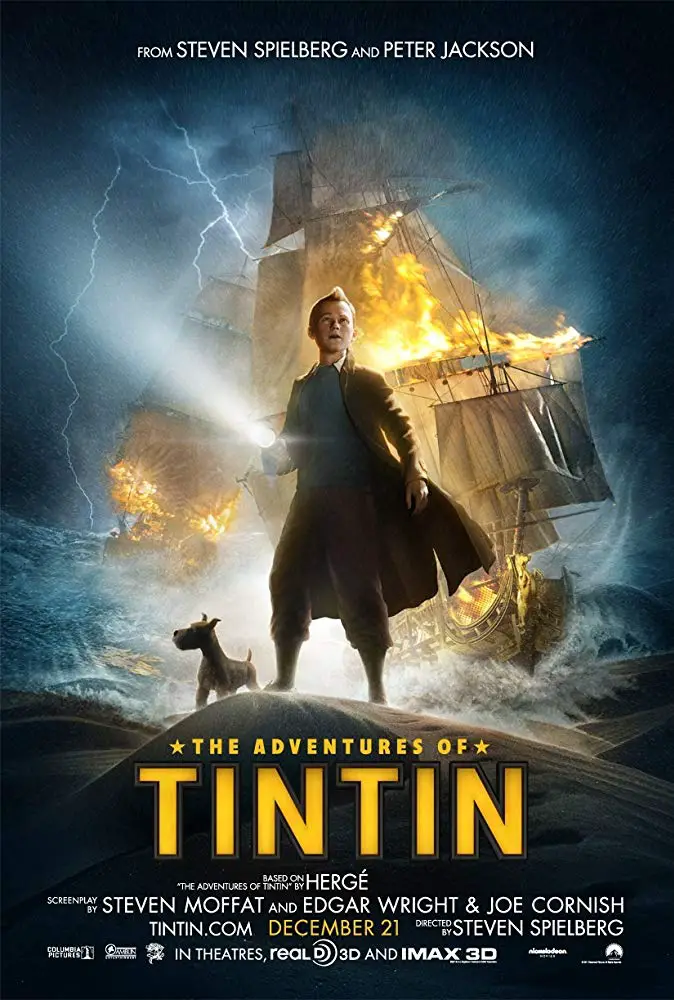 Rango (2011), PG, 1hr 47mins, 7.2 IMDb
Rango is an ordinary chameleon who accidentally winds up in the town of Dirt, a lawless outpost in the Wild West in desperate need of a new sheriff.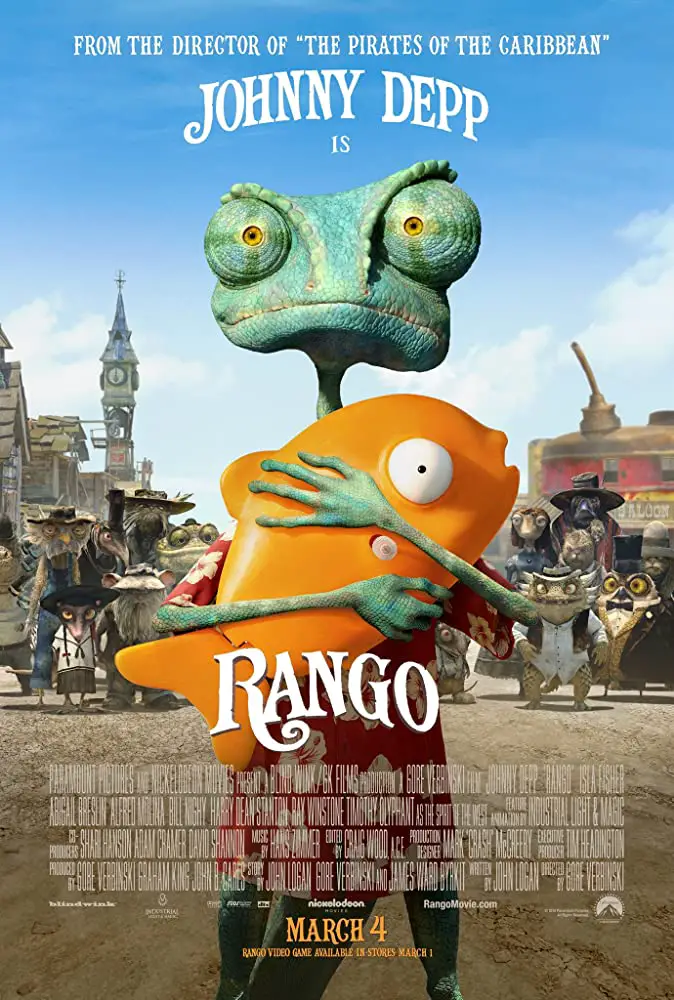 list of 2010 family films
Megamind (2010), PG, 7.2 IMDb, 1hr 35
The supervillain Megamind finally defeats his nemesis, the superhero Metro Man. But without a hero, he loses all purpose and must find new meaning to his life.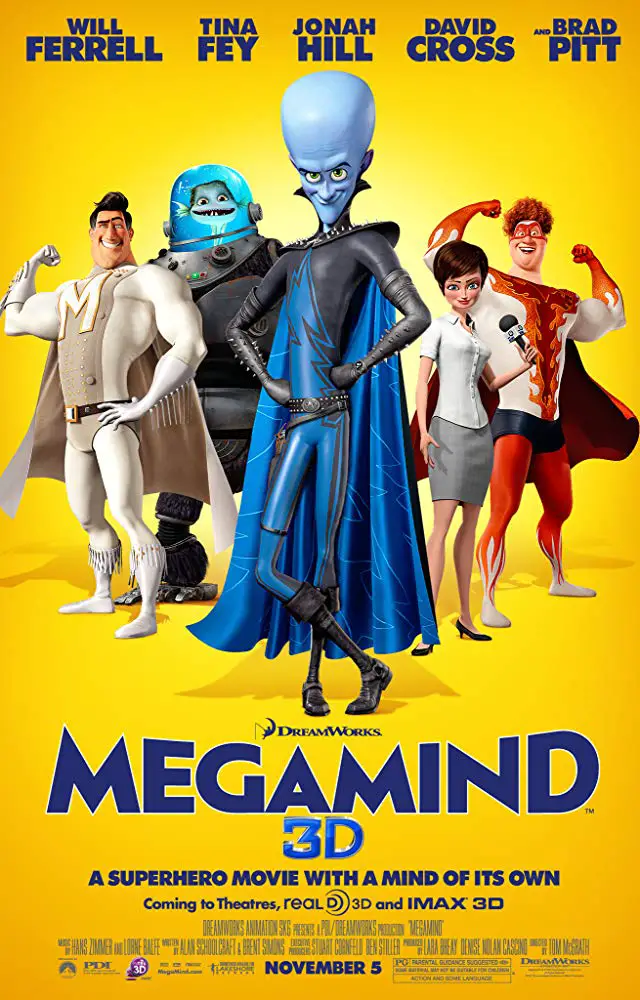 Tangled (2010), PG, 1hr 40mins, 7.7 IMDb
The magically long-haired Rapunzel has spent her entire life in a tower, but now that a runaway thief has stumbled upon her, she is about to discover the world for the first time, and who she really is.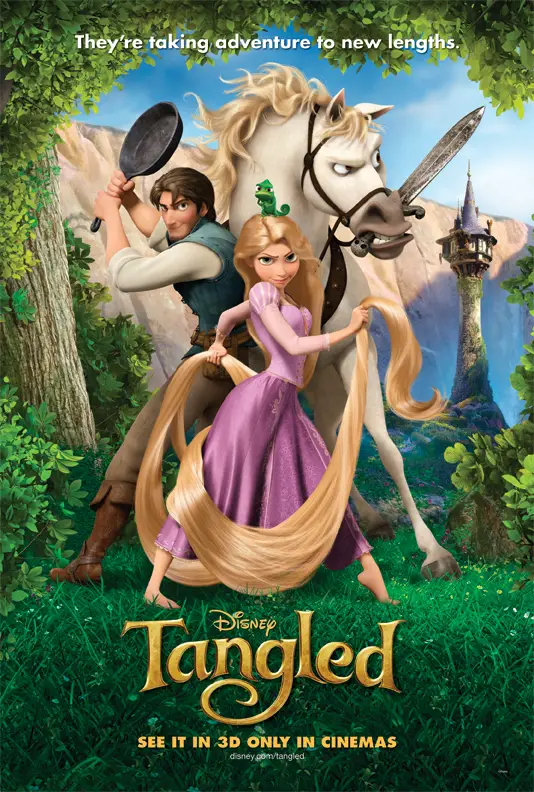 The Sorcerers Apprentice (2010), PG, 1hr 49mins, 6.1IMDb
Master sorcerer Balthazar Blake must find and train Merlin's descendant to defeat dark sorceress Morgana la Fée.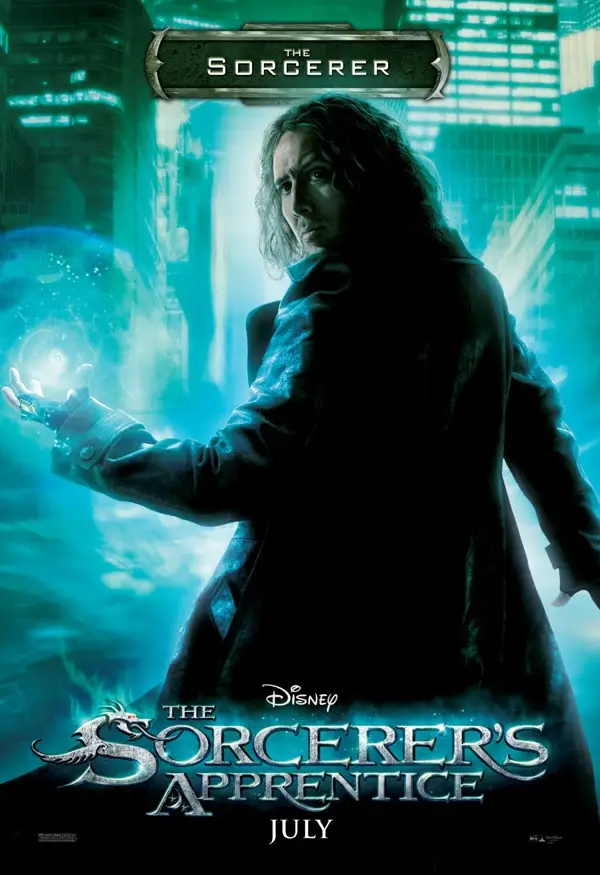 Alice in Wonderland (2010), PG, 1hr 48mins, 6.4 IMDb
Nineteen-year-old Alice returns to the magical world from her childhood adventure, where she reunites with her old friends and learns of her true destiny: to end the Red Queen's reign of terror.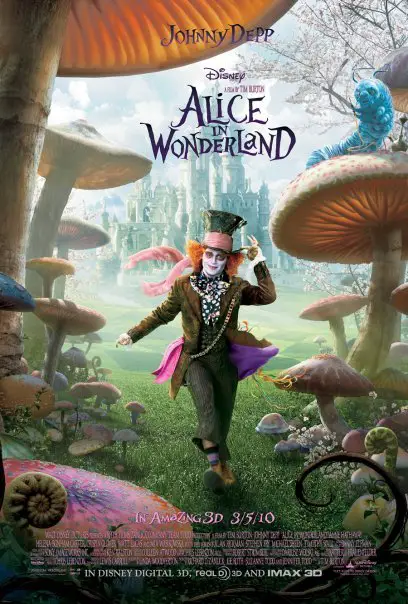 How to Train Your Dragon (2010), PG, 1hr 38mins, 8.1 IMDb
A hapless young Viking who aspires to hunt dragons becomes the unlikely friend of a young dragon himself, and learns there may be more to the creatures than he assumed. How to Train your Dragon: The Hidden World came out in 2019 and scored 7.5 on IMDb.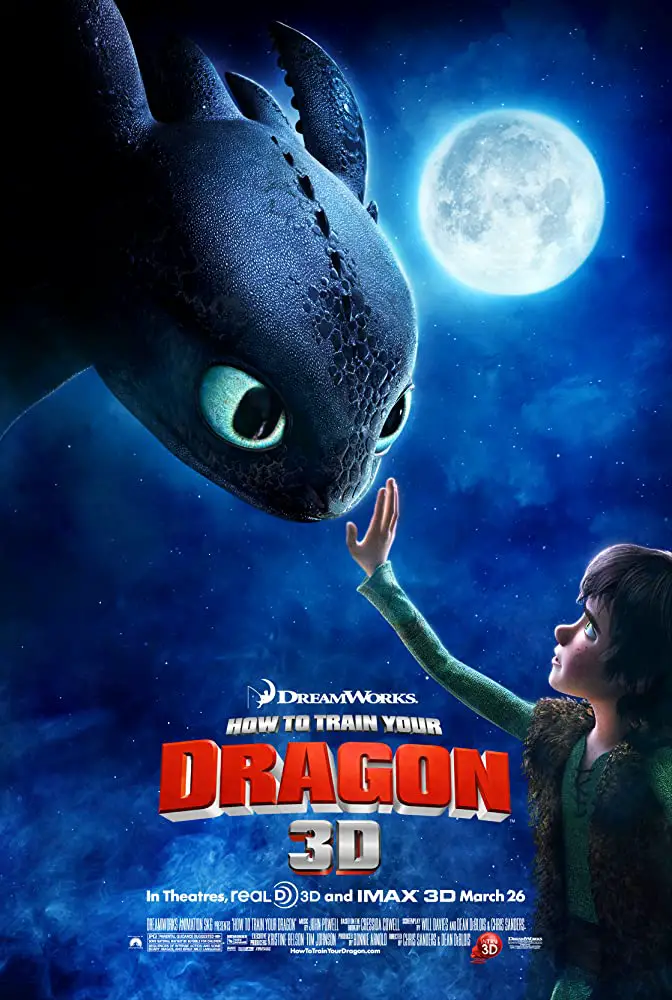 The Karate Kid (2010), PG, 2hr 20mins, 6.2 IMDb
Work causes a single mother to move to China with her young son; in his new home, the boy embraces kung fu, taught to him by a master. I've included the remake here but personally I prefer the original – why not watch both and get the kids to decide which is best.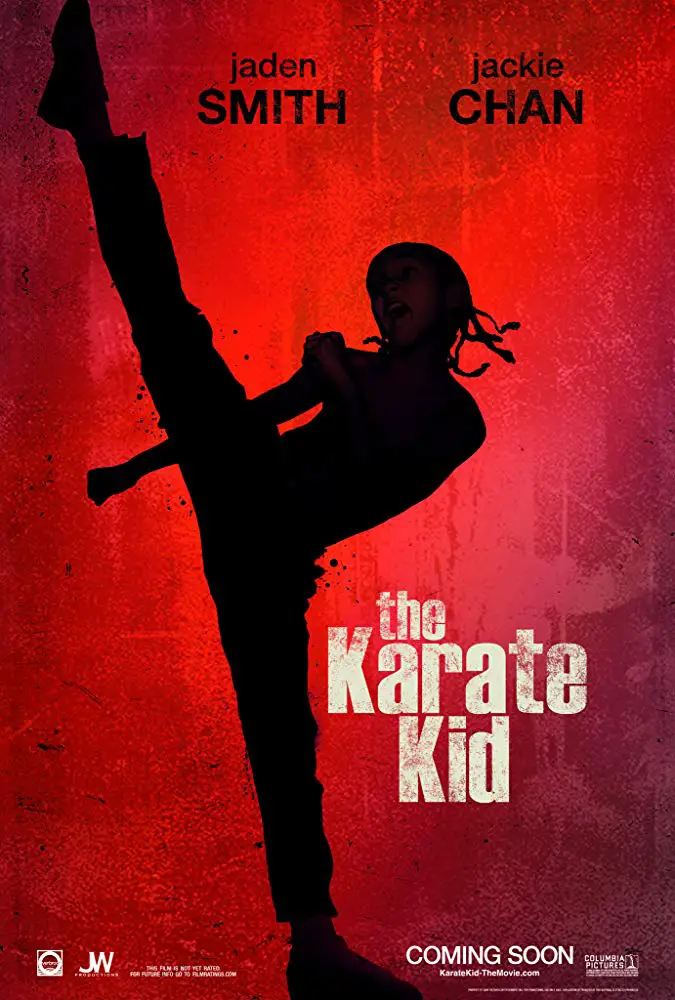 2009 PG movies
Monsters Vs Aliens (2009), PG, 1hr 34mins, 6.4 IMDb
A woman transformed into a giant after she is struck by a meteorite on her wedding day becomes part of a team of monsters sent in by the U.S. government to defeat an alien mastermind trying to take over Earth. If you enjoy this one there is also a Monsters Vs Aliens short.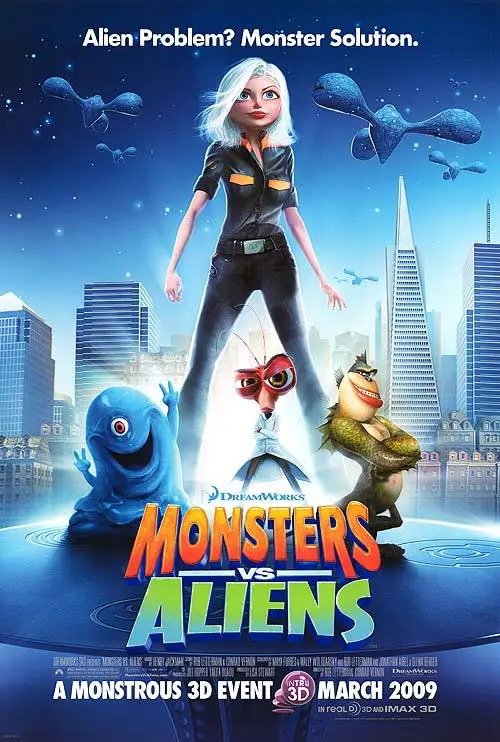 Fantastic Mr Fox (2009), PG, 1hr 27mins, 7.8 IMDb
An urbane fox cannot resist returning to his farm raiding ways and then must help his community survive the farmers' retaliation.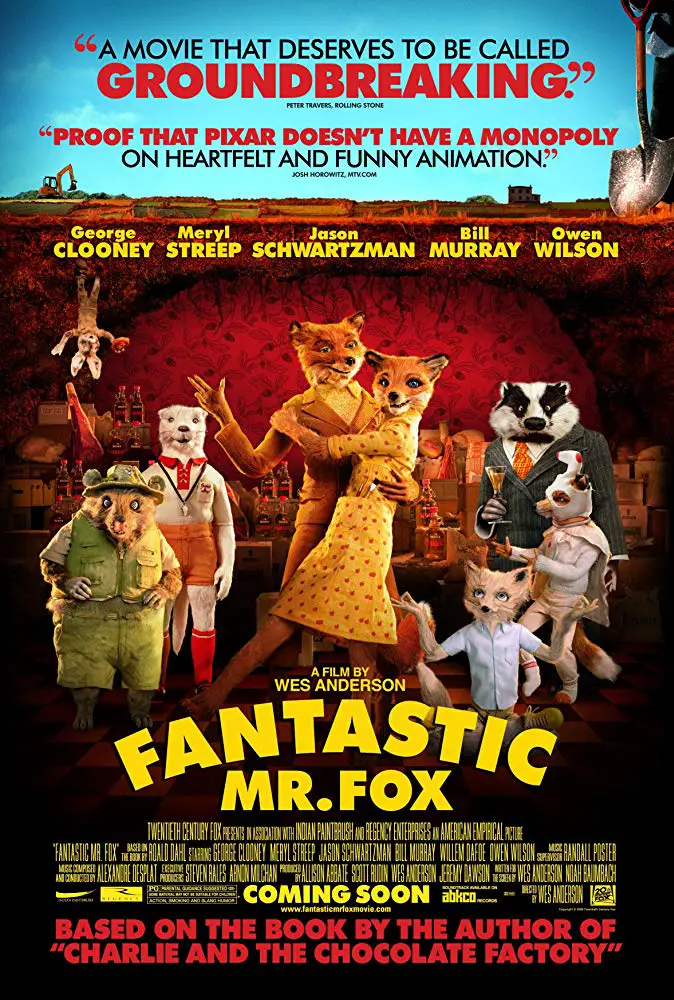 2008 PG family films
Kung Fu Panda (2008), PG, 1hr 32mins, 7.5 IMDb
The Dragon Warrior has to clash against the savage Tai Lung as China's fate hangs in the balance. However, the Dragon Warrior mantle is supposedly mistaken to be bestowed upon an obese panda who is a novice in martial arts. There are 2 sequels to this film.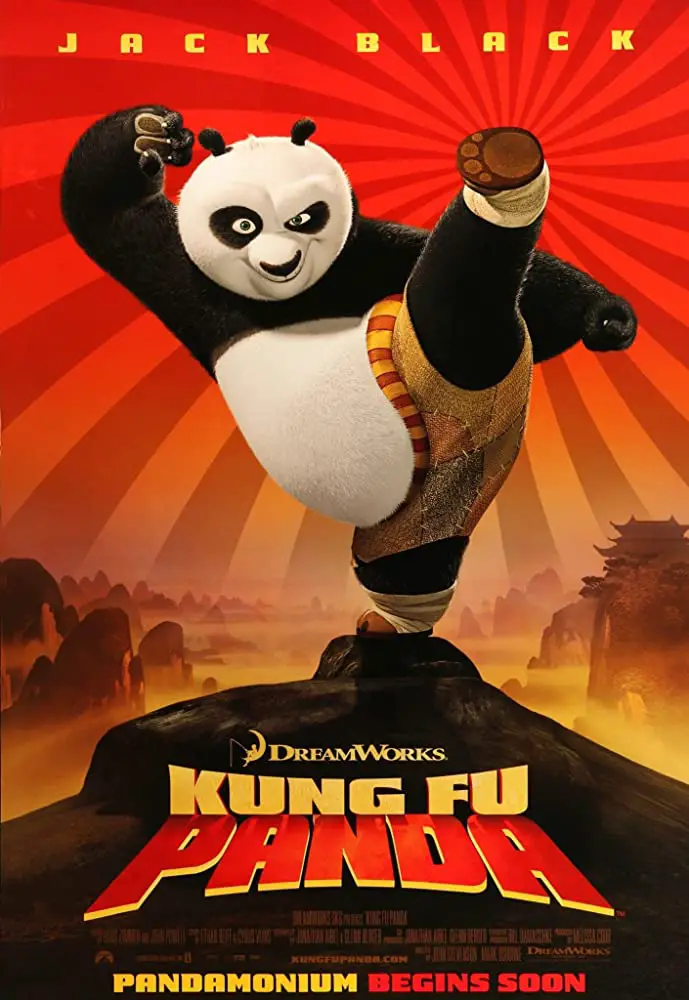 Bolt (2008), PG, 1hr 36mins, 6.8 IMDb
The canine star of a fictional sci-fi/action show that believes his powers are real embarks on a cross country trek to save his co-star from a threat he believes is just as real.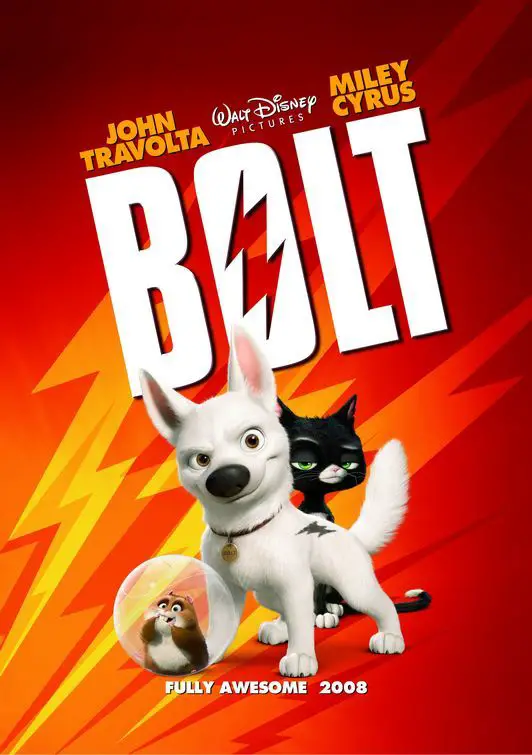 Bedtime Stories (2008) PG, 1hr 39mins, 6.0 IMDb
A hotel handyman's life changes when the lavish bedtime stories he tells his niece and nephew start to magically come true.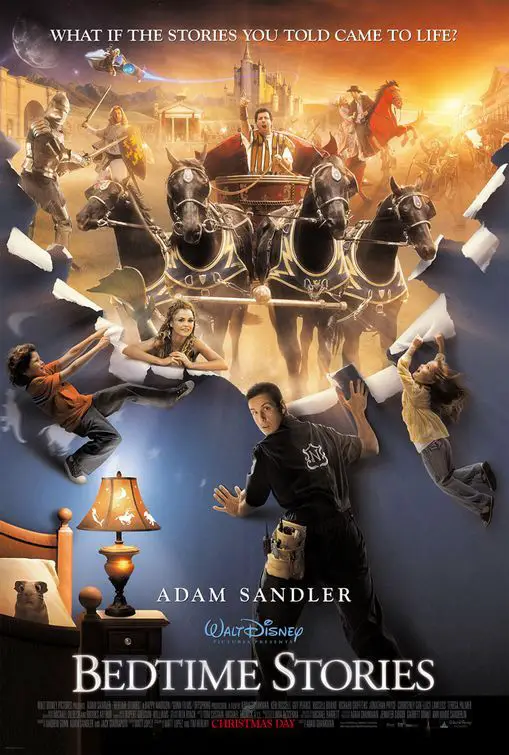 Best family movies 2007
Stardust (2007), PG, 2hr 7mins, 7.6 IMDb
In a countryside town bordering on a magical land, a young man makes a promise to his beloved that he'll retrieve a fallen star by venturing into the magical realm.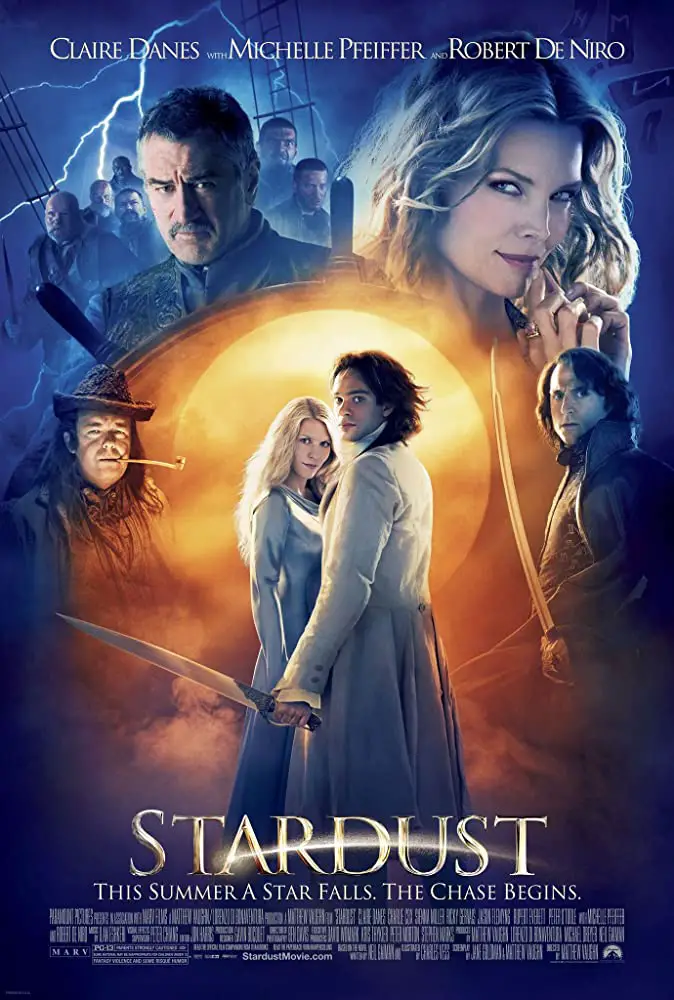 The Golden Compass (2007), PG, 1hr 53mins, 6.1 IMDb
In a parallel universe, young Lyra Belacqua journeys to the far North to save her best friend and other kidnapped children from terrible experiments by a mysterious organization.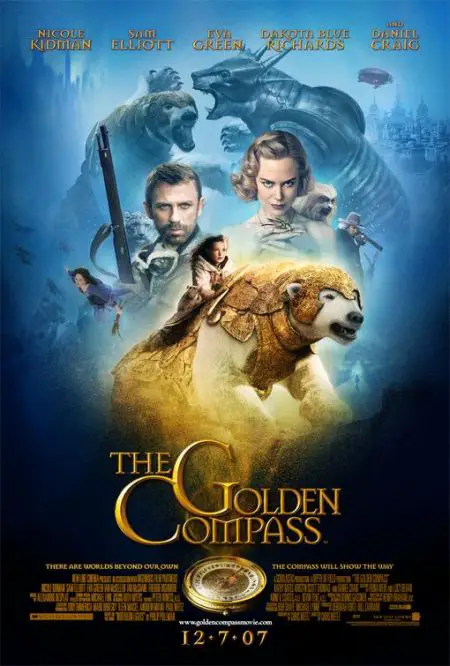 Ratatouille (2007), PG, 1hr 51mins, 8.0 IMDb
A rat who can cook makes an unusual alliance with a young kitchen worker at a famous restaurant.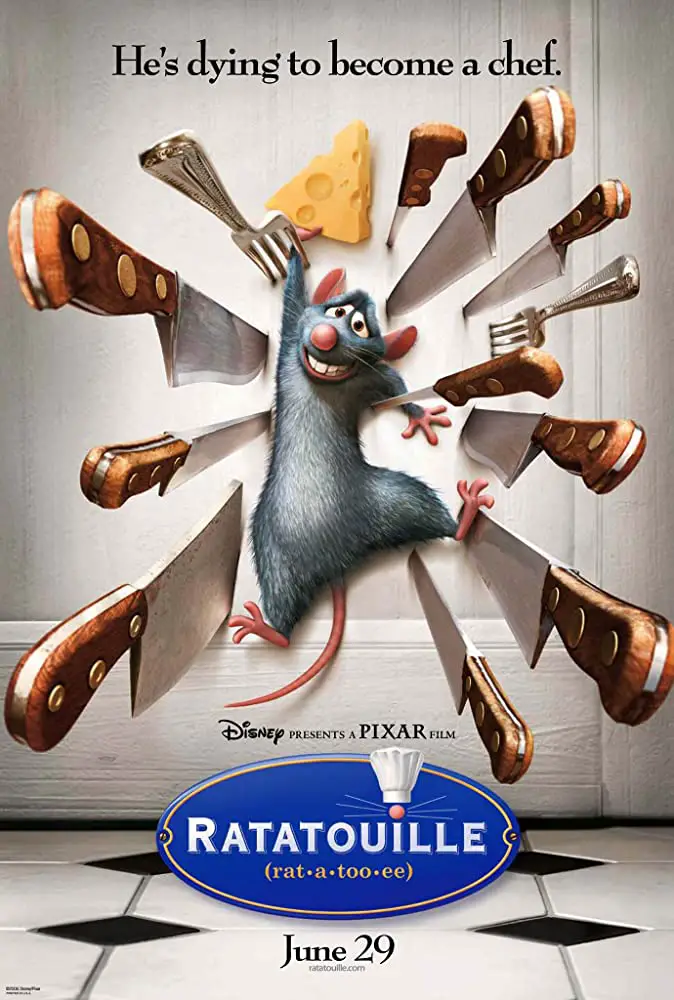 Bridge to Teribithia (2007), PG, 1hr 36mins, 7.1 IMDb
A preteen's life turns upside down when he befriends the new girl in school and they imagine a whole new fantasy world to escape reality. Warning, this one is really sad.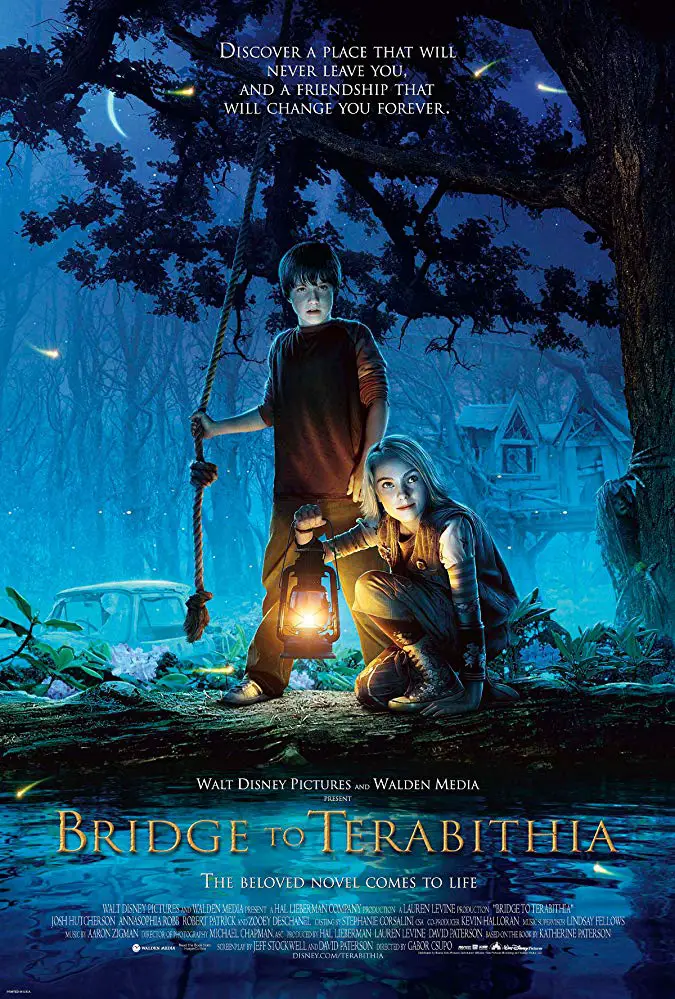 Cars (2006), PG, 1hr 57mins, 7.1IMDb
A hot-shot race-car named Lightning McQueen gets waylaid in Radiator Springs, where he finds the true meaning of friendship and family.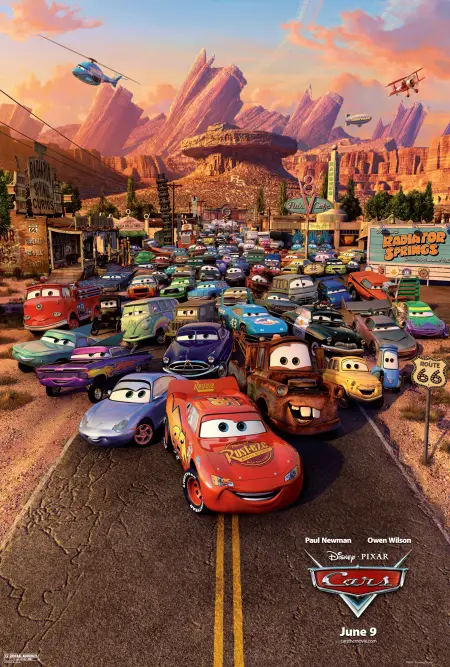 PG children's movies 2006
Night at the Museum (2006), PG, 1hr 48mins, 6.4 IMDb
A newly recruited night security guard at the Museum of Natural History discovers that an ancient curse causes the animals and exhibits on display to come to life and wreak havoc. There are a couple of sequels to this if you like it.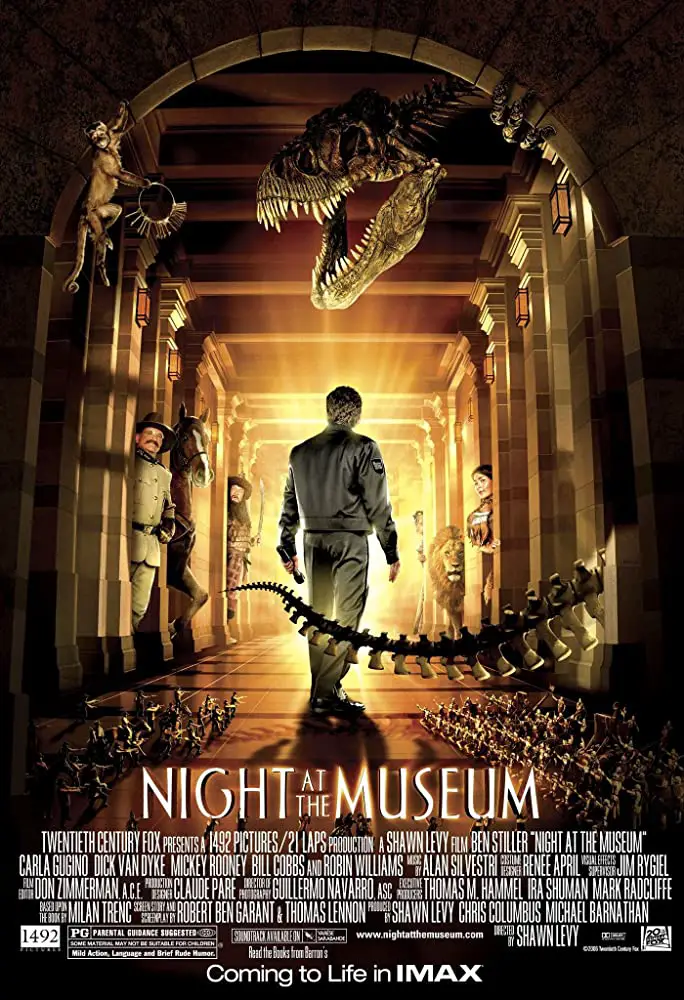 Kids movies PG 2005
Corpse Bride (2005), PG, 1hr 17mins, 7.3 IMDb
When a shy groom practices his wedding vows in the inadvertent presence of a deceased young woman, she rises from the grave assuming he has married her.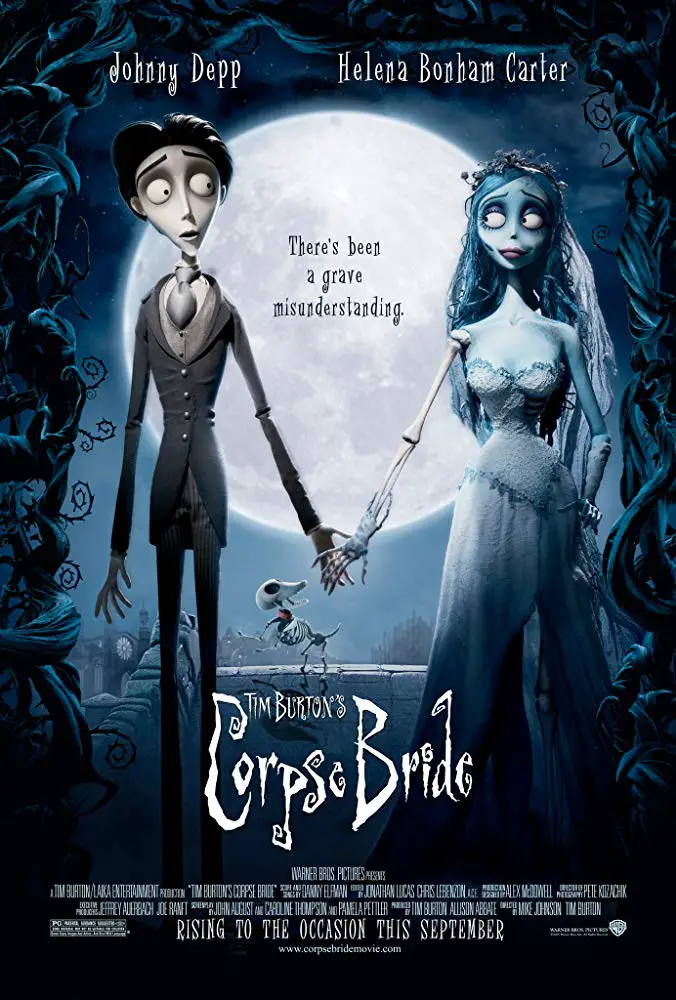 The Chronicles of Narnia (2005), PG, 2hrs 33mins, 6.9 IMDb
Four kids travel through a wardrobe to the land of Narnia and learn of their destiny to free it with the guidance of a mystical lion. If you enjoy this there are a number of sequels.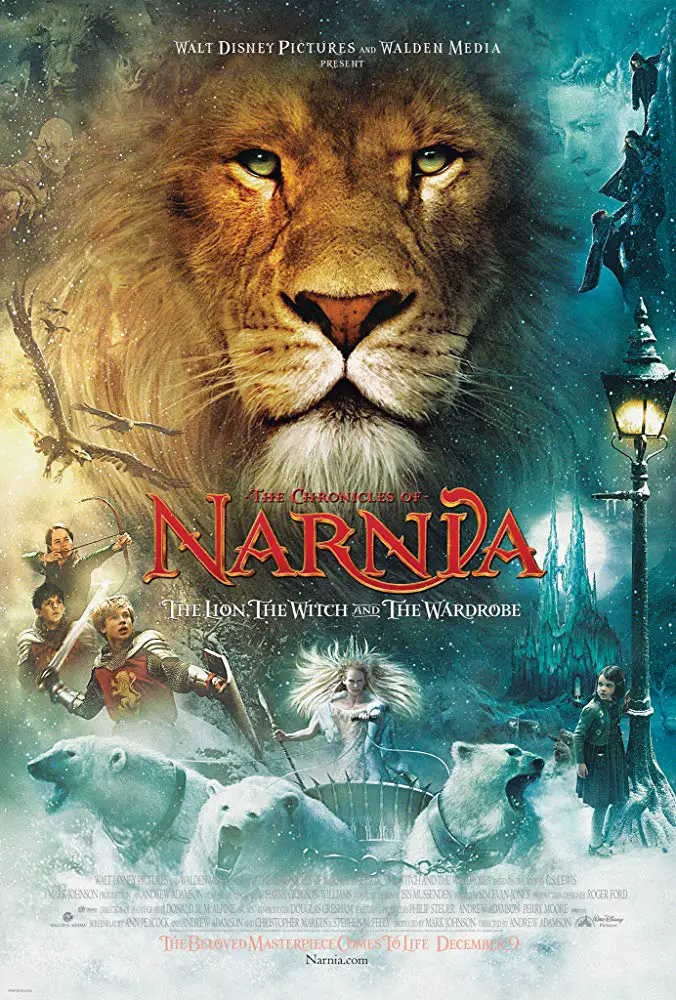 PG movies for family 2003
School of Rock, 2003, PG, 1h 49m, 7.2 IMDb
Feel good classic starring Jack Black as Dewey Finn, a failed rocker who pretends to be a substitute teacher in an uptight elementary school, only to try and turn the class into a rock band.
Freaky Friday (2003), PG, 1hr 37mins, 6.1 IMDb
An overworked mother and her daughter do not get along. When they switch bodies, each is forced to adapt to the other's life for one freaky Friday.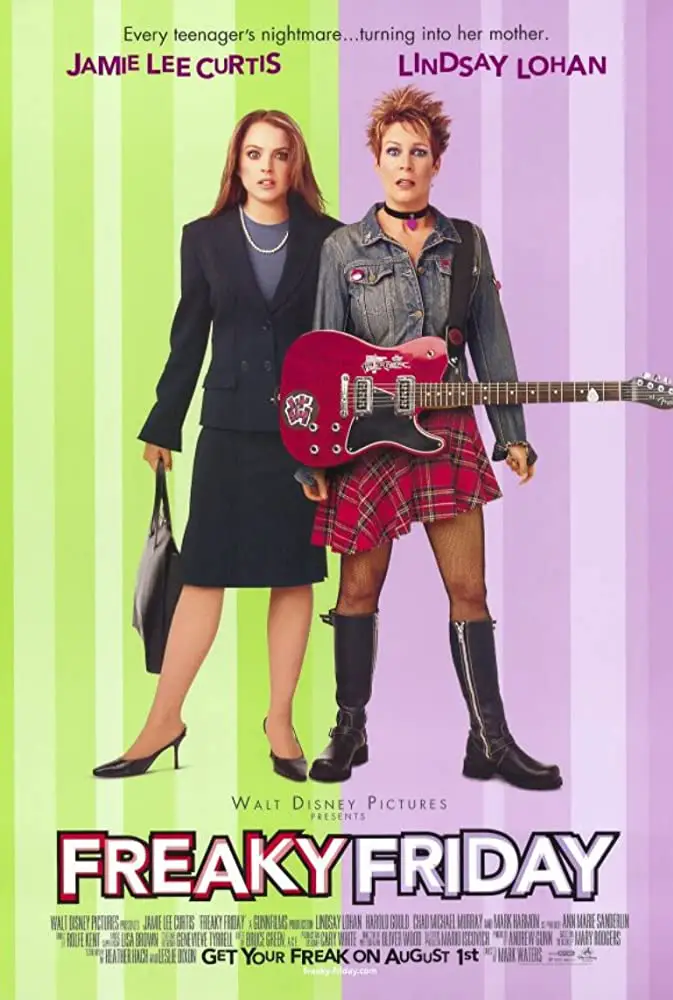 PG rated movies 2001
Spirited Away (2001), PG, 2hrs 5mins, 8.6 IMDb
During her family's move to the suburbs, a sullen 10-year-old girl wanders into a world ruled by gods, witches, and spirits, and where humans are changed into beasts.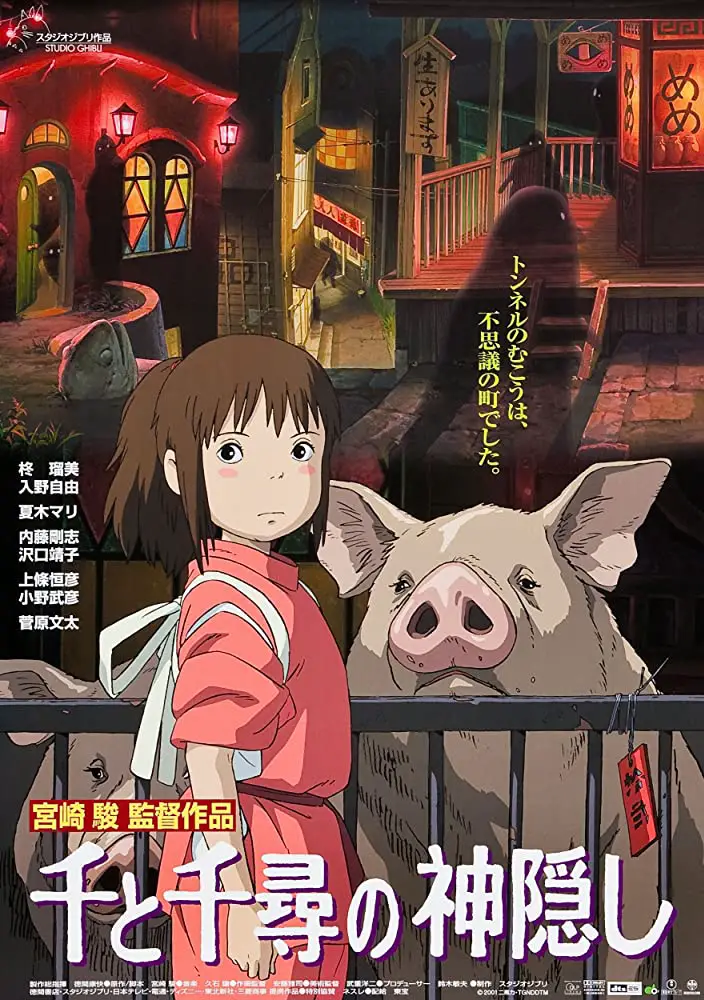 Harry Potter and the Philosopher's Stone (2001), PG, 2hr 32mins, 7.6 IMDb
An orphaned boy enrolls in a school of wizardry, where he learns the truth about himself, his family and the terrible evil that haunts the magical world. I'm sure it goes without saying that there is a whole series of Harry Potter films and they are all fantastic.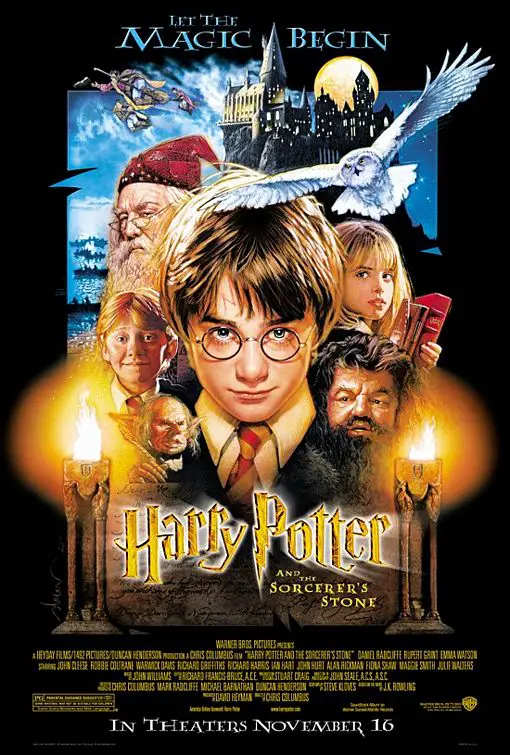 Family films from the 90s rated PG
The Parent Trap (1998), PG, 2hrs 8mins, 6.5 IMDb
Identical twins Annie and Hallie, separated at birth and each raised by one of their biological parents, later discover each other for the first time at summer camp and make a plan to bring their wayward parents back together.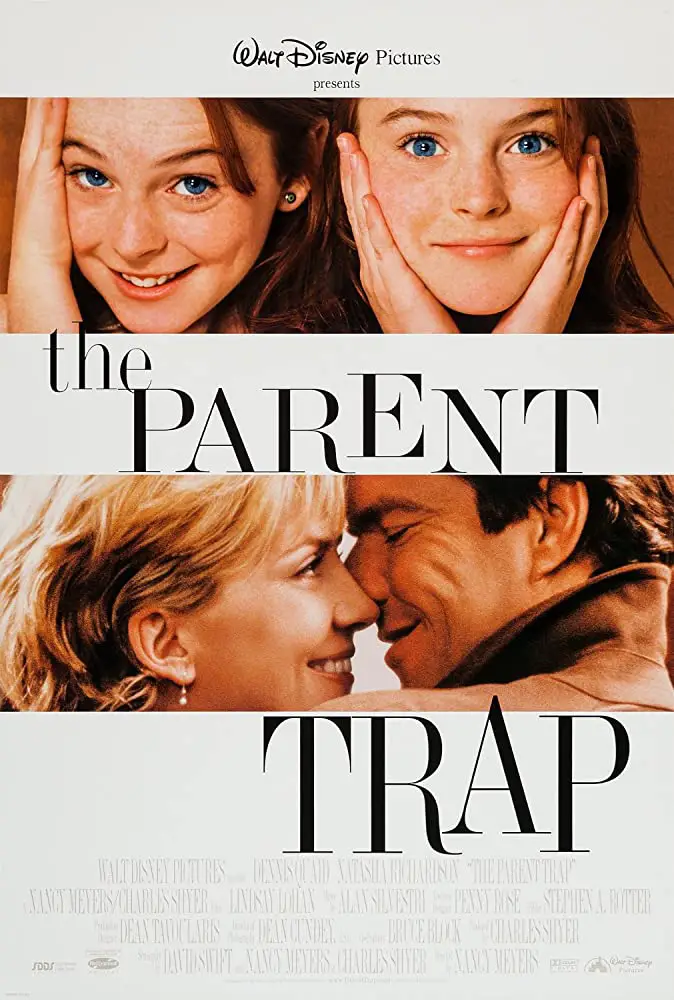 Matilda (1996), PG, 6.9 IMDb, 1hr 38mins
Story of a wonderful little girl, who happens to be a genius, and her wonderful teacher vs. the worst parents ever and the worst school principal imaginable.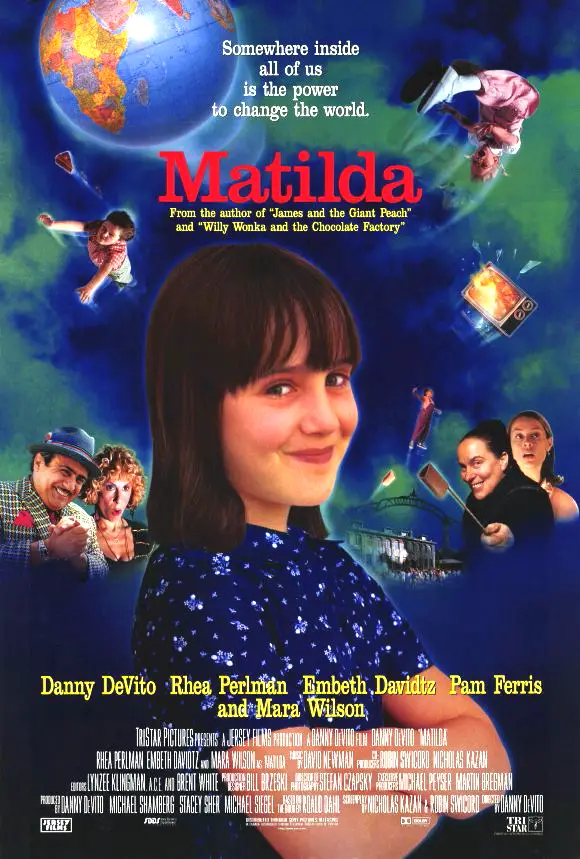 Jumanji (1995), PG, 1hr 44mins, 7.0 IMDb
When two kids find and play a magical board game, they release a man trapped in it for decades–and a host of dangers that can only be stopped by finishing the game.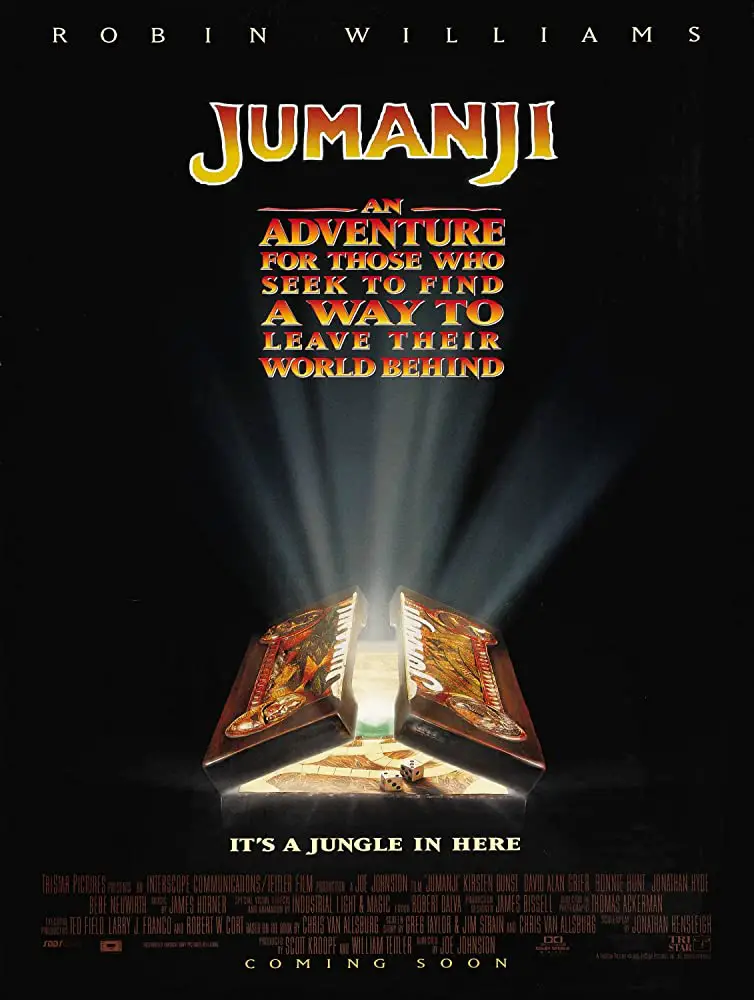 Toy Story (1995), PG, 1hr 21mins, 8.3 IMDb
A cowboy doll is profoundly threatened and jealous when a new spaceman figure supplants him as top toy in a boy's room. There are now 4 Toy Story films and a number of shorts if you enjoy this one.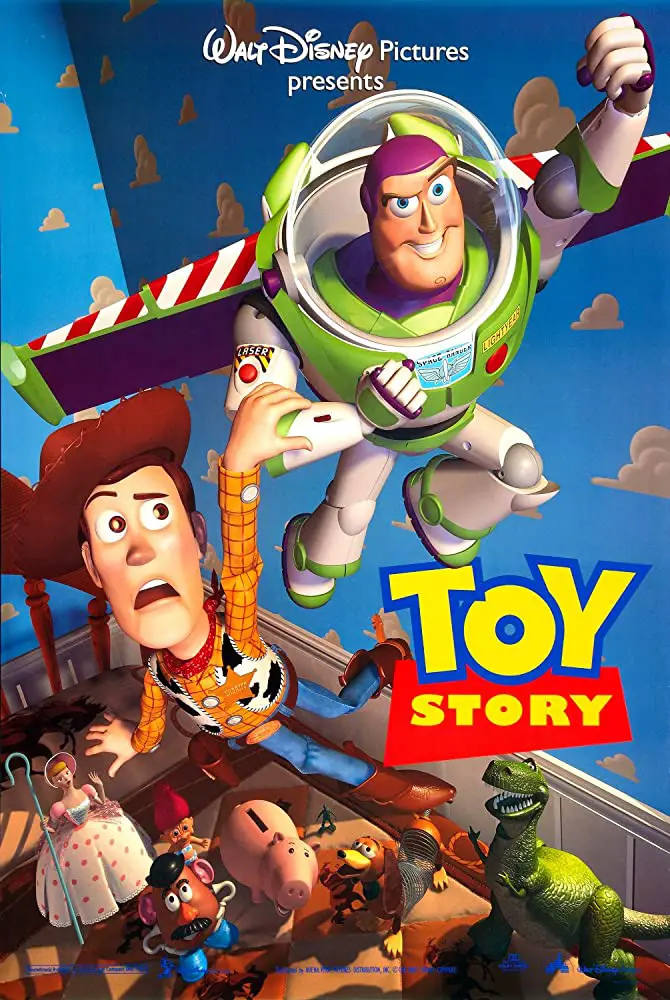 Cool Runnings (1993), PG, 1hr 38mins, 7.0 IMDb
When a Jamaican sprinter is disqualified from the Olympic Games, he enlists the help of a dishonoured coach to start the first Jamaican Bobsled Team.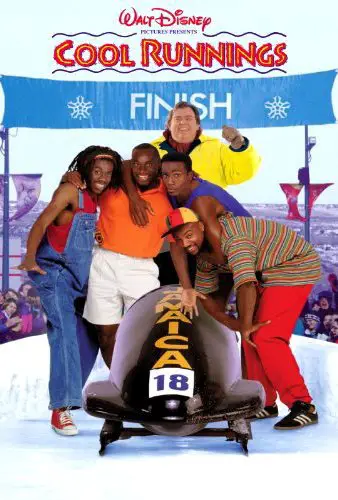 The Mighty Ducks (1992), PG 1hr 44mins, 6.5 IMDb
A self-centered Minnesota lawyer is sentenced to community service coaching a rag tag youth hockey team.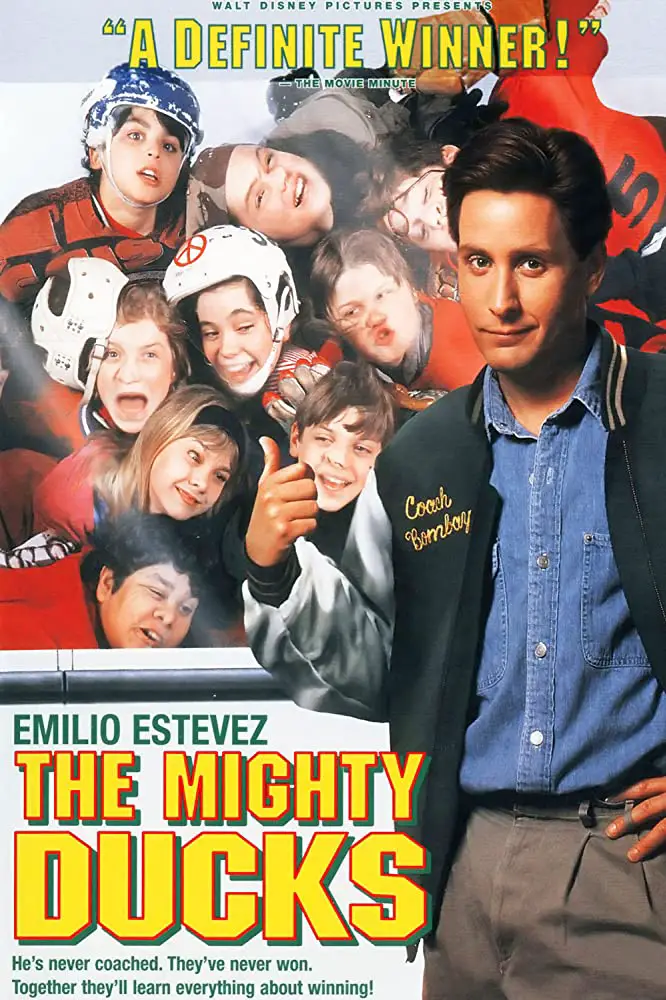 The Addams Family (1991), PG, 1hr 39mins, 6.9 IMDb
Con artists plan to fleece an eccentric family using an accomplice who claims to be their long-lost uncle.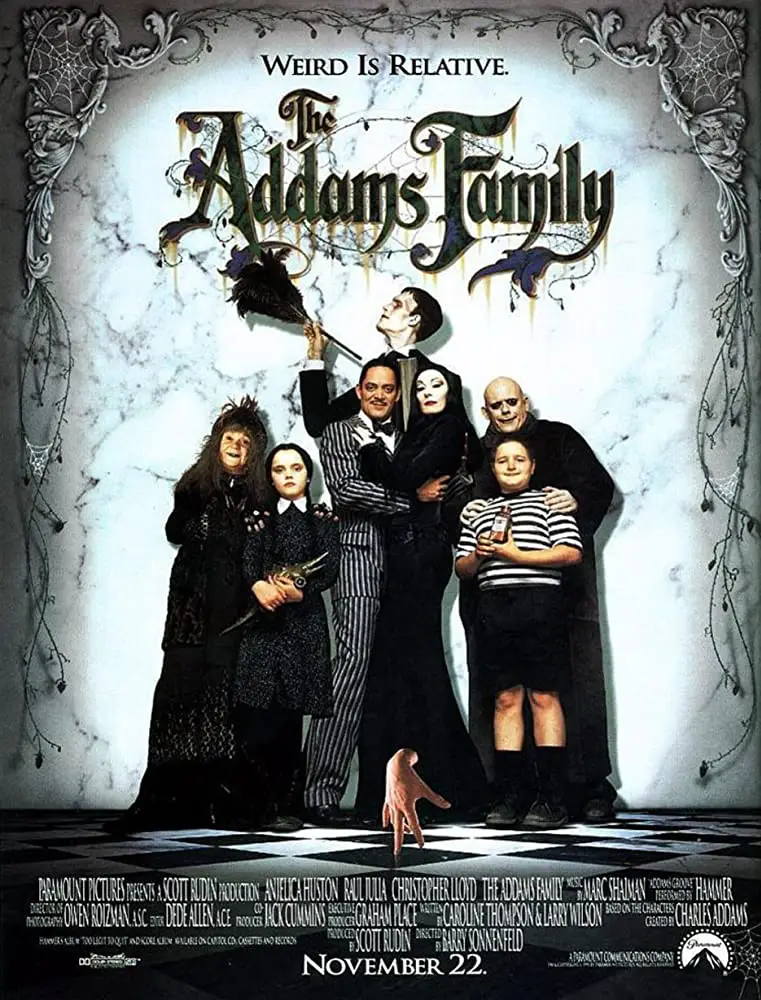 Father of the Bride (1991), PG, 1hr 45mins, 6.5 IMDb
With his oldest daughter's wedding approaching, a father finds himself reluctant to let go. If you enjoy this then there are a couple of sequels.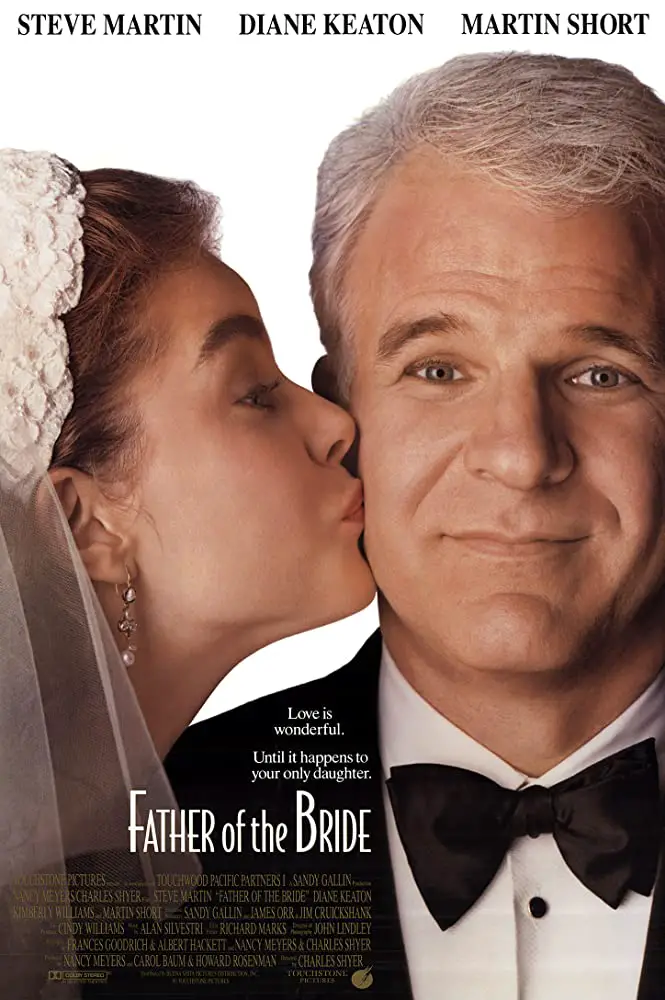 Old family movies 1980s
3 Men and a Baby (1987), PG, 1hr 42mins, 6.0 IMDb
Three bachelors find themselves forced to take care of a baby left by one of the guys' girlfriends. If you enjoyed this then check out the sequel 3 Men and a Little Lady.
Be careful with this one as it's a 1980s PG so mild swearing and drugs references.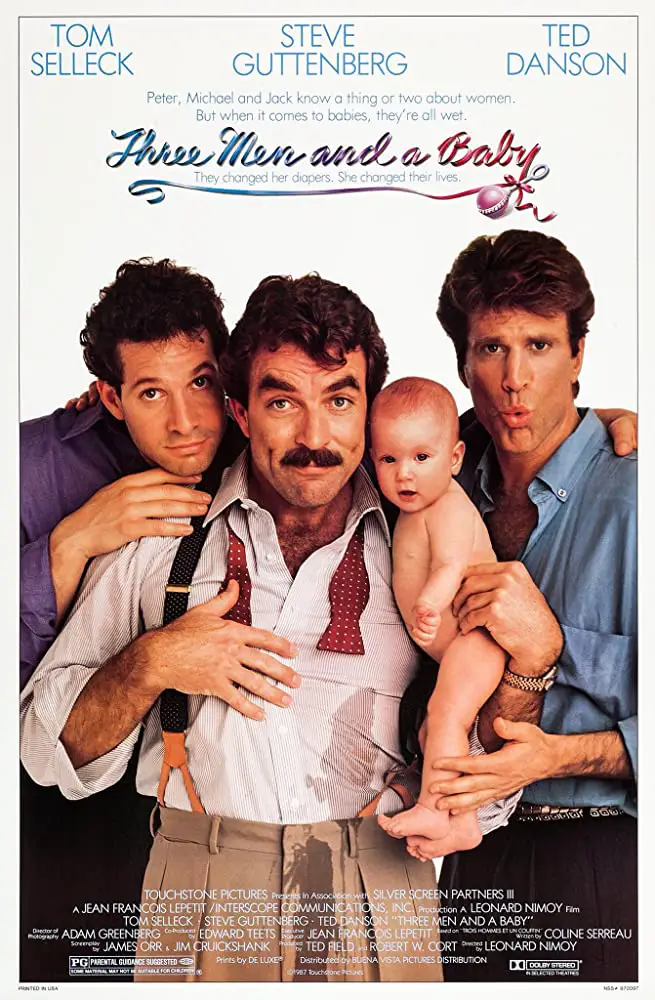 The Princess Bride (1987), PG, 1hr 38mins, 8.1 IMDb
While home sick in bed, a young boy's grandfather reads him the story of a farmboy-turned-pirate who encounters numerous obstacles, enemies and allies in his quest to be reunited with his true love.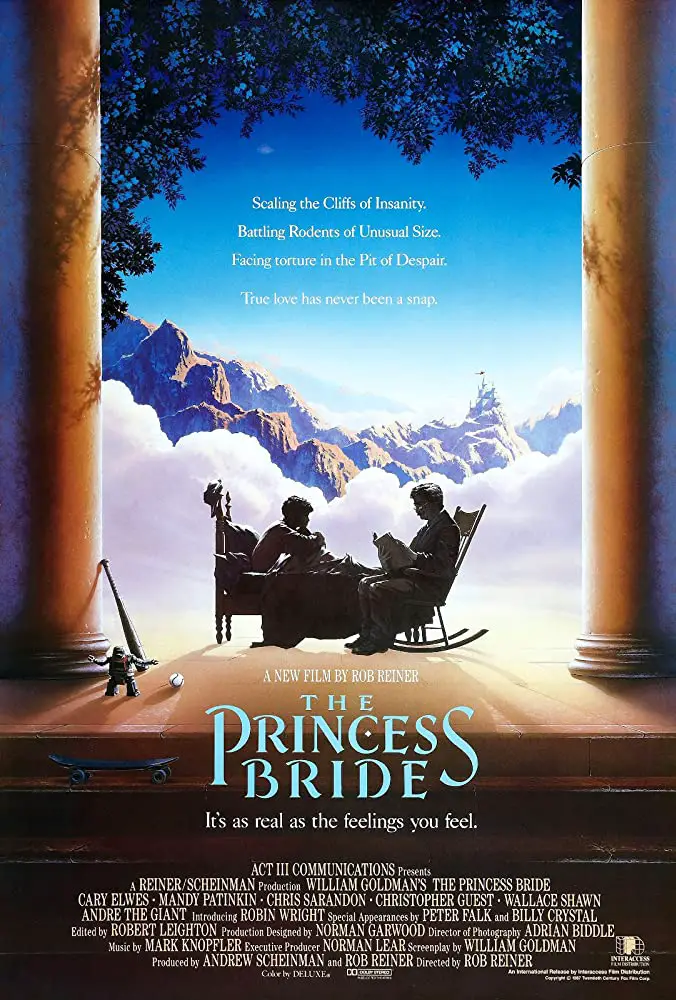 Our personal favourites from our list of family films
Our favourite PG films on the list are Harry Potter, Matilda and Big Hero 6.
I hope you have enjoyed my list of PG family movies that kids and adults will like!
Are your favourites in here? Any I missed? Let me know in the comments.
If you enjoyed this post you might also enjoy my:
Don't forget to check out my blog post for the best family Halloween movies or Halloween TV shows for kids. 
If you have enjoyed this post or found it useful, here are some quick and easy ways that you can support Nomipalony or say thanks:
Share this post with your friends  
Pop over to my Amazon Storefront to see what products I have been buying and loving from there recently, including my health and fitness products list.
Sign up to my mailing list 
Women can join my feminist Facebook group – the Nomipalony Freehouse