For our family, the run up to Halloween these days involves watching as many Halloween shows for kids as possible! Whilst we want to get into the spirit of spooky season, with young kids, we also don't want the family films to be too scary. I asked my followers what are their family favourites were on my social media. I've taken our favourites and their favourites and compiled a go-to list for the best Halloween TV shows for kids and family Halloween films rated U and PG for across October.
For your convenience, they are in date order from most recent to oldest.
Where possible I've noted the year they were released, their age rating, their IMDB rating (at the time of posting) and a link to buy them if they are on Amazon.
I haven't included any films above a PG rating.
If it's available on Netflix, I've mentioned it.
It's worth signing up to a free Amazon Prime (affiliate link) account too as often you can find the older movies on there for free.
This post was last updated 27th September 2023.
First up are the best Halloween TV shows for kids then it's the best Halloween films for families. I've also separated out the best Halloween TV for toddlers at the end of the post. So without further ado, here are over 50 of the best Halloween films for kids and the best Halloween shows for families rated U and PG.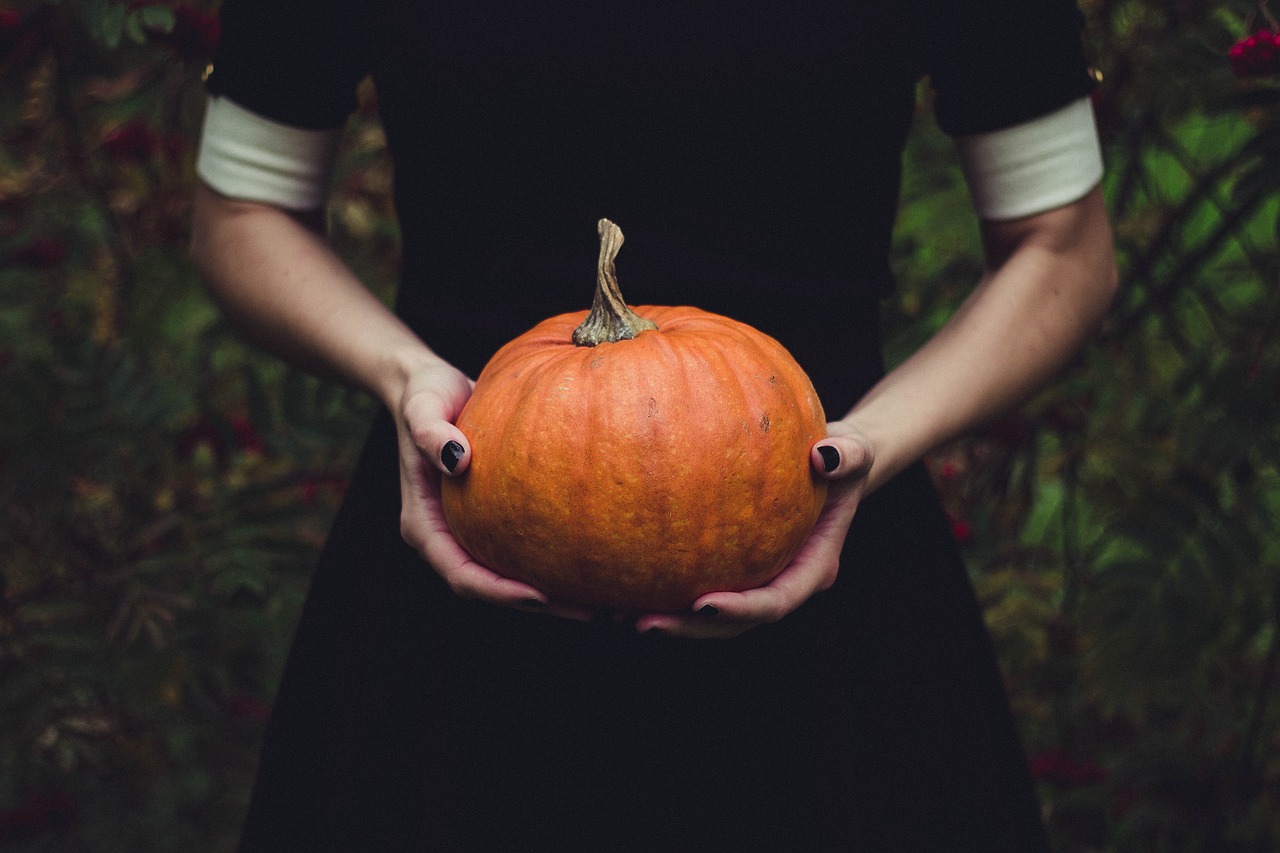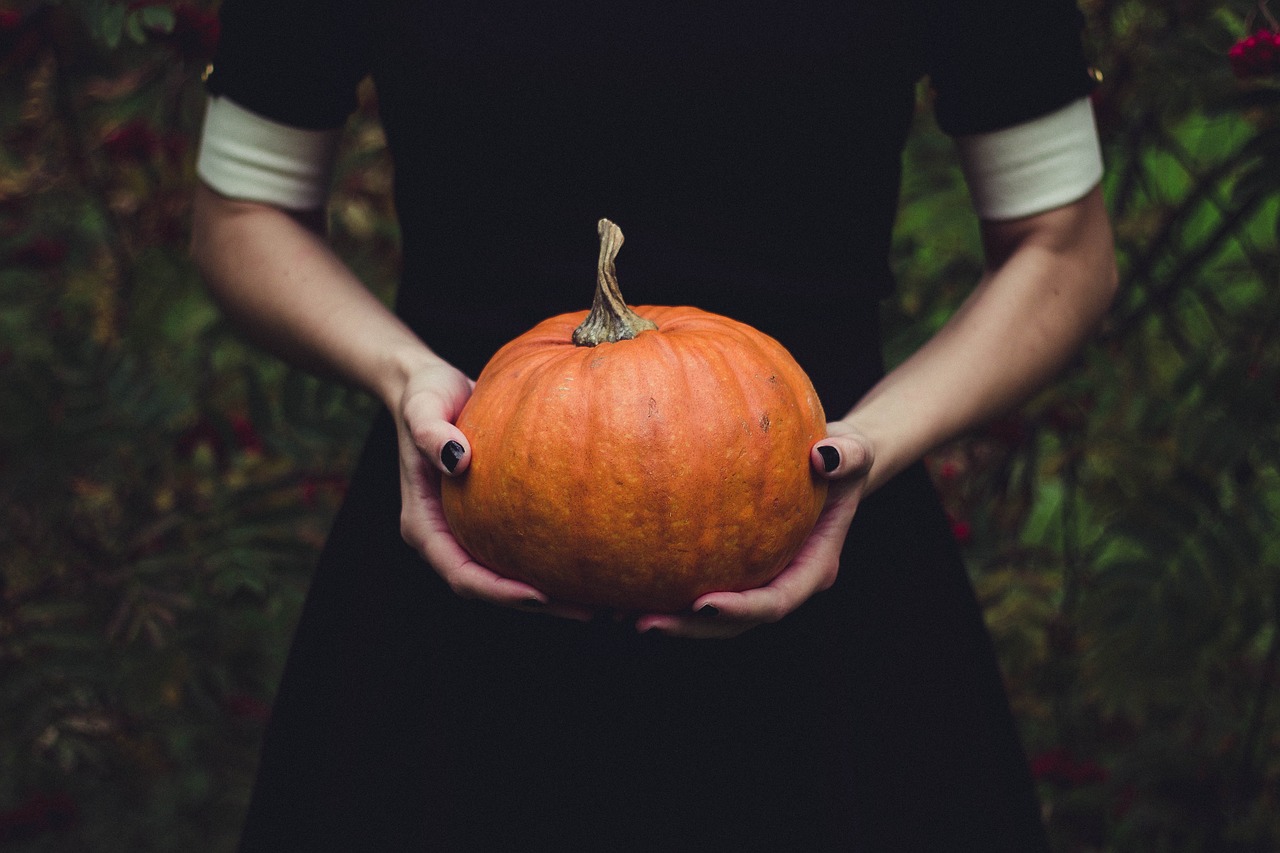 Halloween TV shows for kids and family Halloween films rated U and PG
Best Halloween TV shows for kids
Ivy and Bean: The Ghost That Had to Go (2022), U, Netflix, 1h 1m, 5.7 IMDb
When Ivy discovers the school bathroom is haunted, Bean helps Ivy to harness her powers. With the help of their classmates, Ivy and Bean orchestrate a ritual that will free the ghosts, save the school, and also mess up Nancy's day.
Daniel Spellbound (2022), U, Netflix
Magic is real, but it's hidden from the public, Daniel knows where to find it. He discovers a strange ingredient, he gets the attention of dangerous alchemists which takes him to an adventure, while the magical world hangs in the balance. Premieres on Netflix 27 October.
Dead End: Paranormal Park (2022), IMdB 6.6, Netflix
Two teens and a talking pup team up to battle demons at a haunted theme park. The first season of this dropped June 2022 and the next episodes drop October 2022.
Scaredy Cats (2021), U, IMDb 6.4
Searching for answers about a beloved amulet, three friends shape-shift into cats and explore a wicked world of thrilling and not-so-chilling adventures. The first episode is 45 minutes and the remaining 8 are 25 minutes each.
A Tale Dark and Grimm (2021), PG, IMDb 7.3, 10 30 min episodes
Follow Hansel and Gretel as they walk out of their own story into a winding and wickedly witty tale full of strange -and scary- surprises. My kids really enjoyed this series and -re-watched it multiple times aged 9 and 6.
The Worst Witch (2017); IMDb 7.5; U; 30min
The 1986 series staring GoT Olenna Tyrell and Tim Curry has had a modern remake for today's youth. 'Mildred Hubble lives an ordinary life with her mum Julie until the day that Maud Spellbody crashes her broomstick into their balcony and nothing is ever the same again. Maud introduces Mildred to Cackle's Academy – a school for young witches set high on a mountaintop.'
Lemony Snickett's A Series of Unfortunate Events (2017-2019), IMDb 7.8, PG, Netflix, 50 mins per episode
The extraordinary Baudelaire orphans face trials, tribulations and the evil Count Olaf in their fateful quest to unlock long-held family secrets.
Trollhunters (2016); IMDb 8.4; PG; 23min per episode
This show is SO GOOD. If you aren't watching this with your kids then you are missing out. By Guillermo del Toro (Pan's Labyrinth, Hellboy, the Shape of Water, Pacific Rim), this is a kids show that adults can truly enjoy too. It's excellent and we all look forward to new episodes. It's about 'an ordinary boy who finds a magic amulet that chooses him to be a Trollhunter, a guardian that defends the world of humans from the secret world of Trolls'. Just enough monsters and scare to make it perfect for Halloween.
Best family Halloween films
The Canterville Ghost (2023), PG, 1hr 29m, 7.7 IMDb
An American family moves in to Canterville Chase, a stately countryside mansion that has been haunted by the ghost Sir Simon De Canterville for 300 years. Voiced by Hugh Laurie and Stephen Fry.
Hocus Pocus 2 (2022), PG, Disney +, 1h 43m, 6 IMDb
Two young women accidentally bring back the Sanderson Sisters to modern day Salem and must figure out how to stop the child-hungry witches from wreaking havoc on the world.
Nightbooks (2021), IMDb 5.8, PG, 1h 43mins (Netflix)
A book adaptation about a boy who gets imprisoned by an evil witch played by the always fun Krysten Ritter (whose looks slay every scene by the way). I would say this felt pretty scary for a PG.
I let my kids watch 12s and this was a bit scary for them so maybe one to avoid if your kids are sensitive.
The Secret Magic Control Agency (2021), IMDb 6.2, PG, 1hour 43mins (Netflix)
A modern twist on the Hansel and Gretel tale and their fight against the witch of the gingerbread house.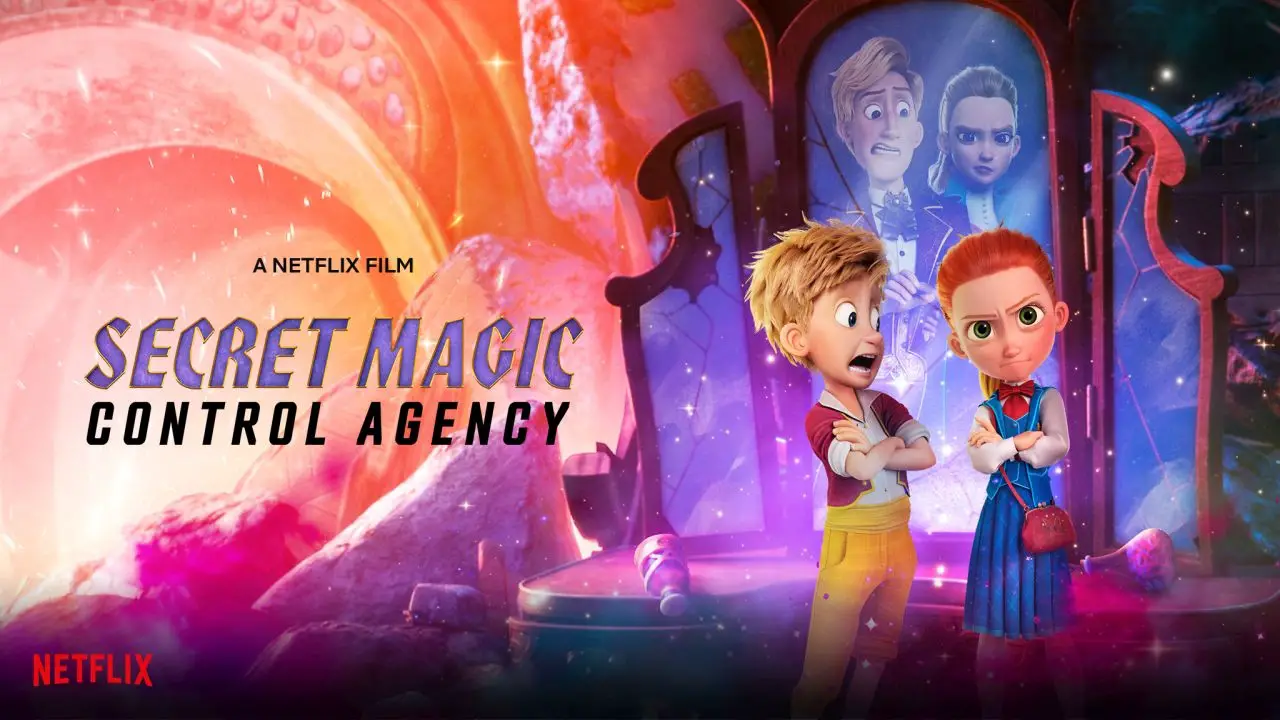 The Witches (2020); IMDb 5.3, PG (1h 46mins)
A remake of the 1990s classic starring Annie Hathaway, Octavia Spencer and Stanley Tucci. A young boy and his grandmother have a run-in with a coven of witches and their leader.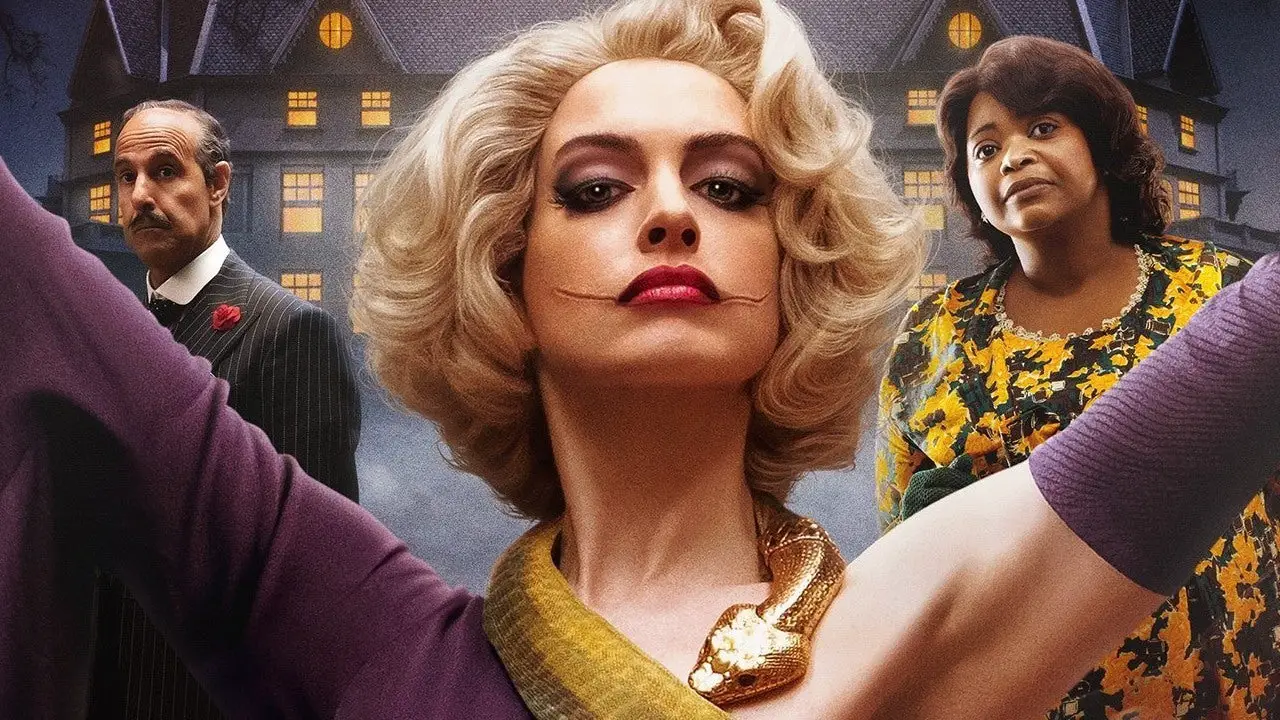 A Babysitter's Guide to Monsters Hunting (2020); IMDb 5.4, PG, 1hour 38min (Netflix)
A babysitter embarks on a mission to save a child who's been abducted by monsters. A fun film with a majority female and diverse cast. We all really enjoyed this one!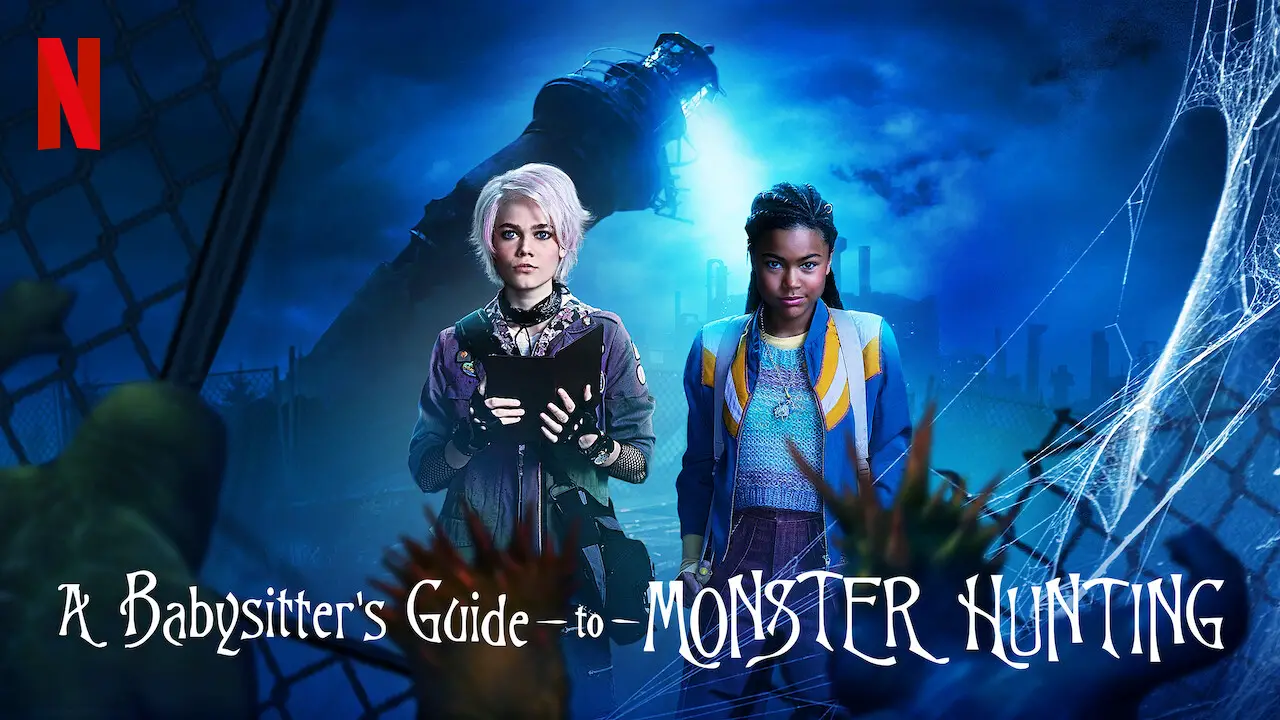 Onward (2020); IMDb 7.4, U, 1h 42min
Cute Disney Pixar film about two elven brothers who embark on a quest to bring their dead father back for one day. Available on Disney plus.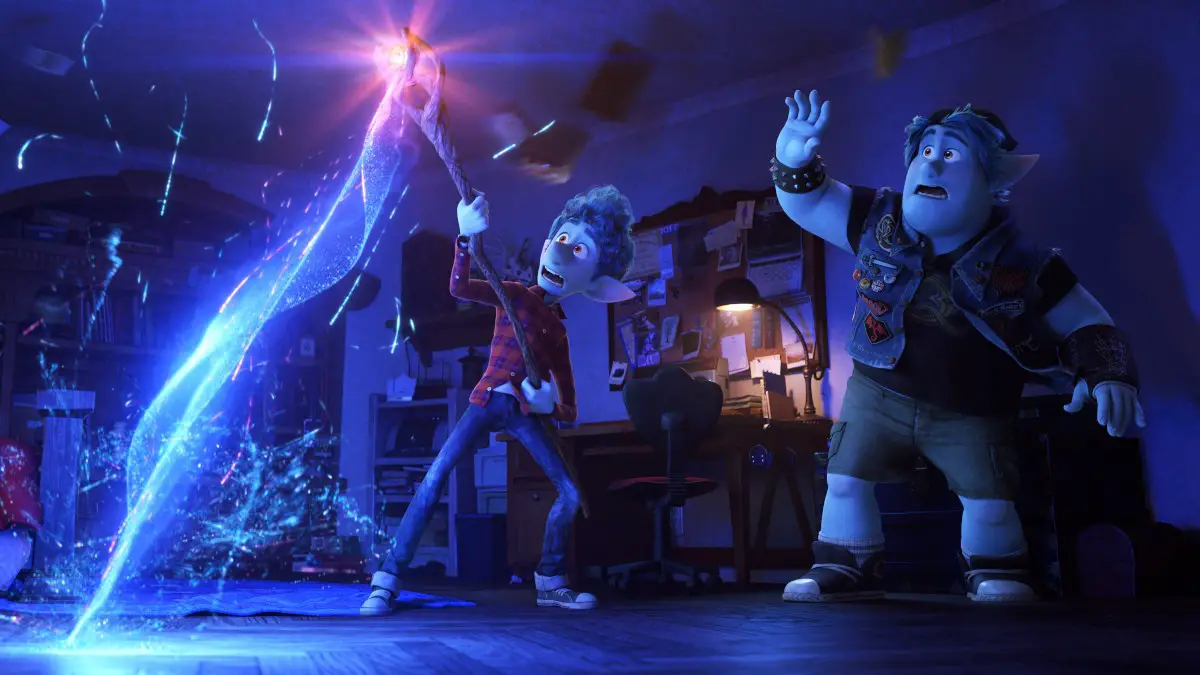 The Addams Family (2019), PG, 1h 27m, IMDb 5.8, Netflix
Modern animated story about the Addams Family. The eccentrically macabre family moves to a bland suburb where Wednesday Addams' friendship with the daughter of a hostile and conformist local reality show host exacerbates conflict between the families. Voice starring Oscar Isaac, Chloe Grace Moretz, Finn Wolfhard, Catherine O'Hara and Charlize Theron. Snoop Dogg hilariously voices IT and Bette Midler is Grandma.
Hotel Transylvania films 1-3 (2012, 2015, 2018); U
Count Dracula and friends get up to animated hijinks in these 3 modern animated films.
Monster Family (2017); IMDb 4.7; PG; 1h 33min
An evil witch curses a family and turns them into monsters.
'The story of Rudolph, a thirteen year old vampire whose clan is threatened by a notorious vampire hunter. He meets Tony, a mortal of the same age, who is fascinated by vampires. Tony helps Rudolph in a battle against their adversaries and together they save Rudolph's family'.
Coco (2017); IMDb 8.4; PG; 1h 45min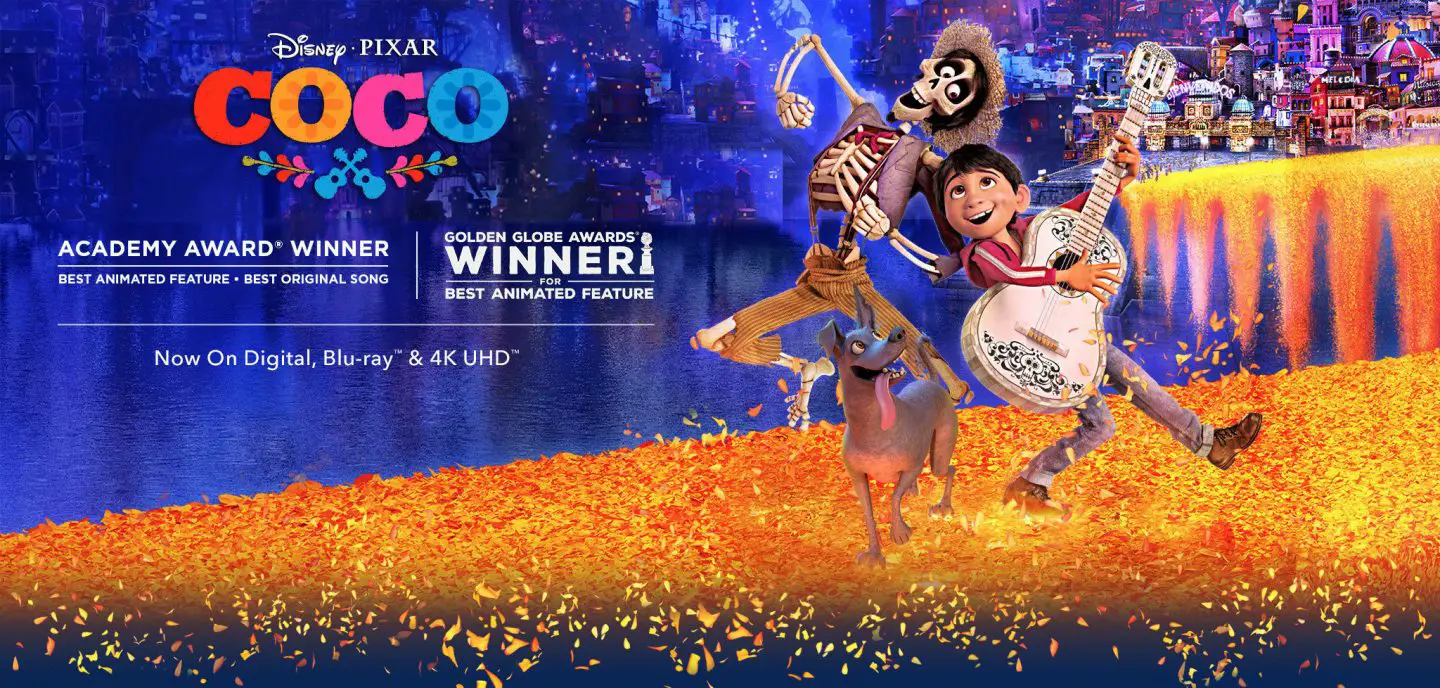 We all loved Coco in our house and it's well worth a watch at Halloween or any other time. 'Aspiring musician Miguel, confronted with his family's ancestral ban on music, enters the Land of the Dead to find his great-great-grandfather, a legendary singer.'
Mickey's Monster Musical (2015); IMDb 8.3; U; 44min
A Mickey Mouse Clubhouse Halloween special: 'When the toon car breaks down, Mickie and Minnie meet a cast of characters at a nearby castle. While they are there, they help their new friends solve a mystery in this Halloween themed musical episode.
Goosebumps (2015), PG, IMDb 6.3, 1h 43min
'A teenager teams up with the daughter of the young adult horror writer R.L.Stine after the writer's imaginary demons are set free on their town'. Starring the fabulous Dylan Minnette pre '13 Reasons Why' and Jack Black.
If you like this one also check out Goosebumps 2 (2018) and Goosebumps the TV series (1995) but bear in mind the tv series is a 12.
The Book of Life (2014): IMDb 7.3; U; 1h 35min
Also by Guillermo del Toro, this animated movie is about 'Manolo, a young man who is torn between the expectations of his family and following his heart, embarks on an adventure that spans three fantastic worlds where he must face his greatest fears'. We've not seen it yet but it sounds like Coco ripped it off?! We'll give it a try and make our own minds up though.
Oz the Great and the Powerful (2013); IMBb 6.3; PG; 2h 10min
'A frustrated circus magician from Kansas (James Franco) is transported to a magical land called Oz, where he will have to fulfill a prophecy to become the king, and release the land from the Wicked Witches using his great (but fake) powers'. Might be a bit too long for younger kids.
Toy Story of Terror (2013); IMDb 7.6; U; 22min
A great one for Toy Story lovers and toddlers. 'Woody and the gang are held up at a roadside motel and members of the group start to disappear from everywhere.'
Curious George – a Halloween Boo Fest (2013); IMDb 6.9; U; 58min
A cutesy Curious George Halloween special with lots of pumpkins, some songs and the legend of 'no noggin'.
This is a family favourite in our house each year and is especially good for toddlers or those easily scared.
Paranorman (2012); IMDb 7.0; PG; 1h 32min
By the makers of Coraline – 'a misunderstood boy takes on ghosts, zombies and grown-ups to save his town from a centuries-old curse'.
Room on the Broom (2012); IMDb 7.5; U; 25min
'To the annoyance of her cat a kindly witch allows a dog, a bird and a frog who have helped her retrieve things she has lost to ride on her broomstick, making it top-heavy. The broom is destroyed by a fire-breathing dragon who threatens to eat the with but the creatures band together to impersonate a monster and save her. As a result, she fashions a luxurious new broom with seats on which they can all ride comfortably'. We haven't watch this but we do have the book so this is next on our list to watch.
Dear Dracula (2012); IMDb 5.5; U; 42min
'Dracula has a great opportunity to try his brand new skills at the neighbourhood Halloween party where he realises that self-confidence is enough to make him as scary as he ever was'.
Frankenweenie (2012); IMDb 7.0; PG; 1h 27min
'When a boy's beloved dog passes away suddenly, he attempts to bring the animal back to life through a powerful experiment.'
Monster High Movies 2012
Some of my followers have recommended these. However, I'm not sure if I can bring myself to show my kids it based on the overtly skinny, sexualised female monsters style on the images. I'm expecting it to reinforce lots of negative gender stereotypes but those who have watched it could comment below and let me know if I'm in the wrong? Is it ok? Some available on Netflix.
Dreamworks Spooky Stories (2009), PG, 6.6 IMDb, 1h 24mins, Netflix
My daughter calls this 'Halloween Shrek' but it's four spooky Dreamworks stories, including three Shrek shorts and one Monsters vs Aliens short.
All four shorts together last 1 hour 24 minutes but you can watch each separately too which is great for young kids who lack concentration. (Available on Netflix).
Monsters vs Aliens (2009); IMDb 6.5; PG; 1h 34min
'A woman is transformed into a giant after she is struck by a meteorite on her wedding day. She becomes part of a team of monsters sent in by the US government to defeat an alien mastermind trying to take over the earth.' Available on Netflix.
Coraline (2009); IMDb 7.7; PG; 1h 40min
Creepy tale about an '11 year old girl who finds another world that is a strangely idealised version of her frustrating home, but it has sinister secrets'. Pretty creepy IMO.
Monster House (2006); IMDb 6.6; PG; 1h 31min, Netflix
An animated film in which 'three teens discover that their neighbour's house is really a living, breathing, scary monster'. We've not seen this one yet but it was mentioned by a number of my followers. Available on Netflix.
Corpse bride (2005); IMDb 7.4; PG; 1h 17min
By Tim Burton – 'when a shy groom practices his wedding vows in the inadvertent presence of a deceased young woman, she rises from the grave, assuming he has married her'.
Spookley: the Square Pumpkin (2005); IMDb 5.2; U; 45min
'Poor Spookley is a pumpkin whose shape is square rather than round. He's tease and taunted by the other mean round pumpkins. But he receives help from a scarecrow and his 2 bat side kicks and 3 very funny spiders'.
Wallace and Gromit – The Curse of the Were-Rabbit (2005); IMDb 7.5; U; 1h 25min
'Wallace and his loyal dog, Gromit, set out to discover the mystery behind the garden sabotage that plagues their village and threatens the annual giant vegetable growing contest'. Available on Netflix.
Pooh's Heffalump Halloween Movie (2005); IMDb 6.6; U; 1h 7min
'Roo's best new pal, Lumpy is all excited to trick-or-treat for the first time. That is, until Tigger warns them about the dreaded Gobloon who'll turn you into a jaggedy lantern if he catches you. But if they catch the Gobloon before it catches them, they get to make a wish'.
Harry Potter and the Prisoner of Azkaban (2004); IMDb 7.9; PG; 2h 22min
Do I need to say anymore? Everyone knows what these are about by this point. Magic, wizards and scares. Nothing beats HP, ever.
Harry Potter and the Chamber of Secrets (2002), IMdB 7.4, PG, 2h 41 min
Scooby-Doo (2002); IMDb 5.0; PG; 1h 26min
Low on the IMDb score but popular with kids. 'After an acrimonious break up, the Mystery Inc. gang are individually brought to an island resort to investigate strange goings on.'
Mickey's House of Villains (2001); IMDb 6.6; U; 1h 10min
'The villains from the popular animated Disney films are gathered at the House of Mouse with plans to take over.'
Harry Potter and the Philosopher's Stone (2001); IMDb 7.6; PG; 2h 32min
Halloween Town (1998); IMDb 6.9; PG; 1h 24min
'After learning she is a witch, a girl helps save a town full of other supernatural creatures.'
Sabrina, the Teenage Witch (1996); IMDb 6.6, U, 1h 31min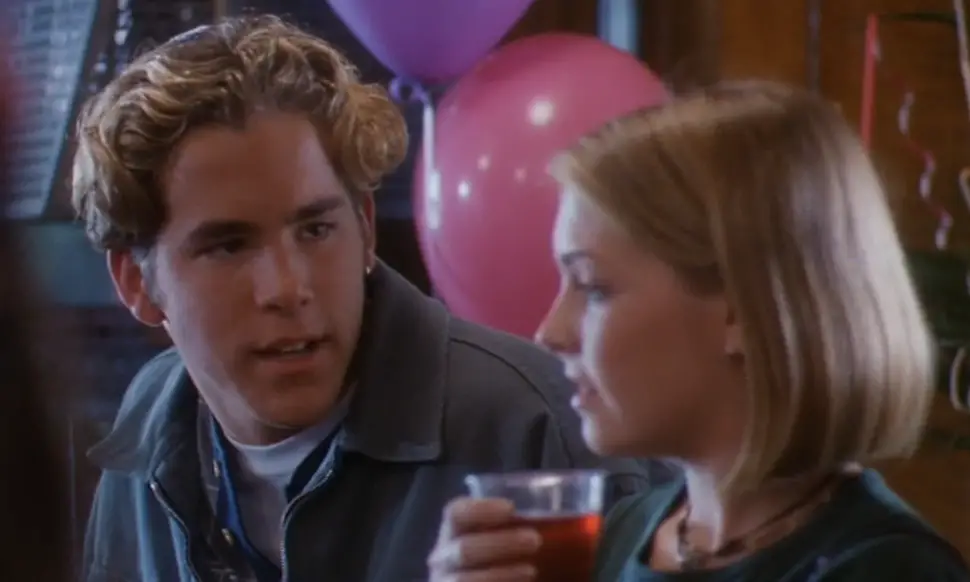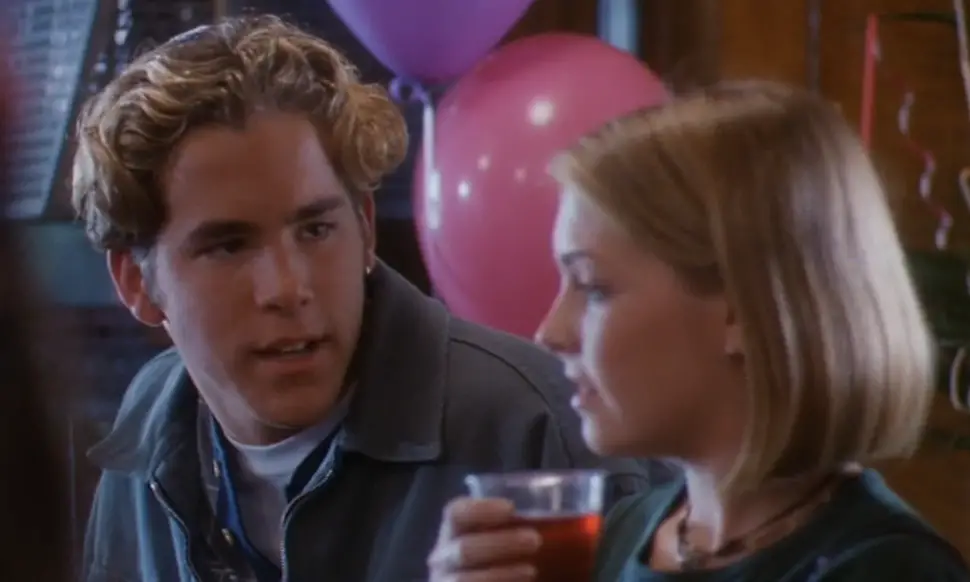 The movie that came before the show and is worth watching alone for the old school (think pre-swan duckling) Ryan Reynolds! 'Sent by her parents to live with her two eccentric aunts, Sabrina Sawyer discovers on her 16th birthday that she's a witch'.
Casper (1995); IMDb 6.1; PG; 1h 40min
A classic. A paranormal expert (obvs) and his daughter (90s Christina Ricci was everything) bunk in an abandoned house populated by three mischievous ghosts and one friendly one.
A Nightmare Before Christmas (1993); IMDb 8.0; PG; 1h 16min
'Jack Skellington, king of Halloween Town discovers Christmas Town but his attempts to bring Christmas to his home causes confusion.' My sensitive 6-year-old hates it, my dark 3-year-old loves it.
Hocus Pocus (1993); IMDb 6.8; PG; 1h 36min
This film was by far the most mentioned film by my followers. Though I am a little worried it might be a bit too scary for my kids at 3 and 6. 'A curious youngster moves to Salem, where he struggles to fit in, before awakening a trio of diabolical witches that were executed in the 17th century.'
The Addams Family (1991); IMDb 6.9; PG; 1h 39min
'Con artists plan to fleece an eccentric family using an accomplice who claims to be their long-lost uncle'.
The Witches (1990); IMDb 6.8; PG; 1h 31min
I'm pretty sure this would be too scary for my son but there is no denying it's a Halloween classic. 'A young boy stumbles onto a witch convention and must stop them, even after he has been turned into a mouse'. I think I'll save this one until my children are older.
Labyrinth (1986); IMDb 7.4; U; 1h 41min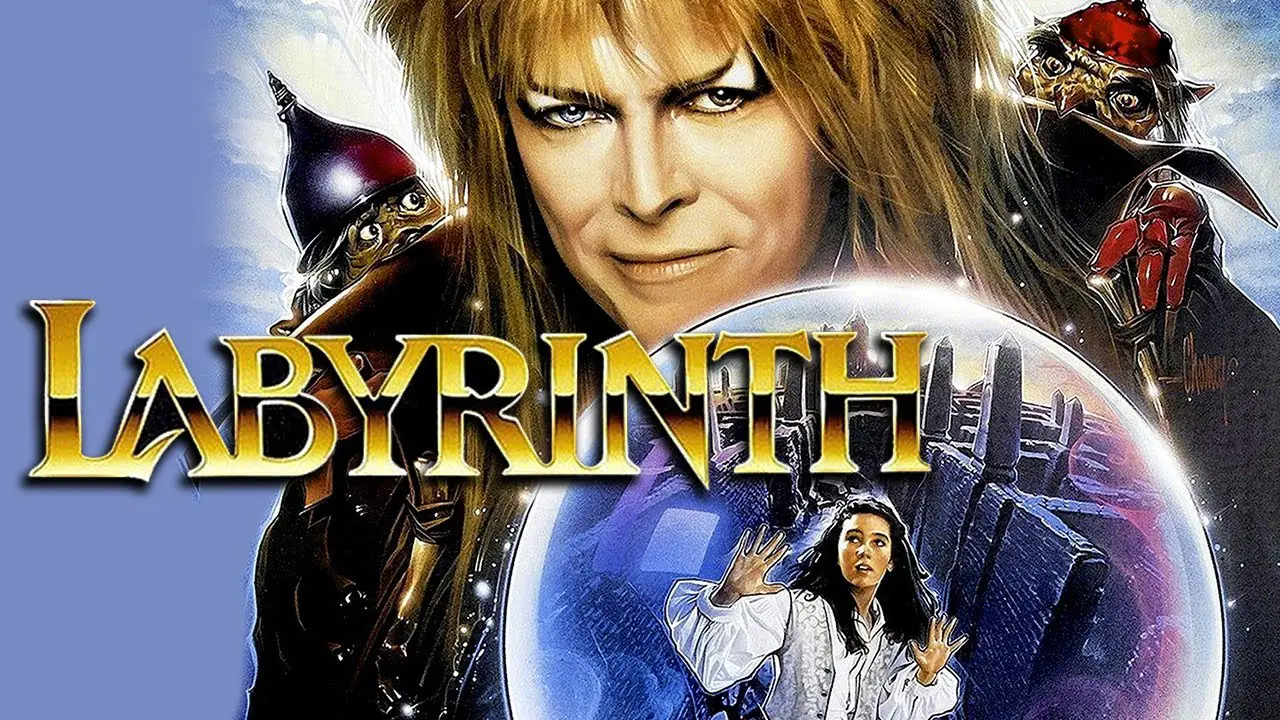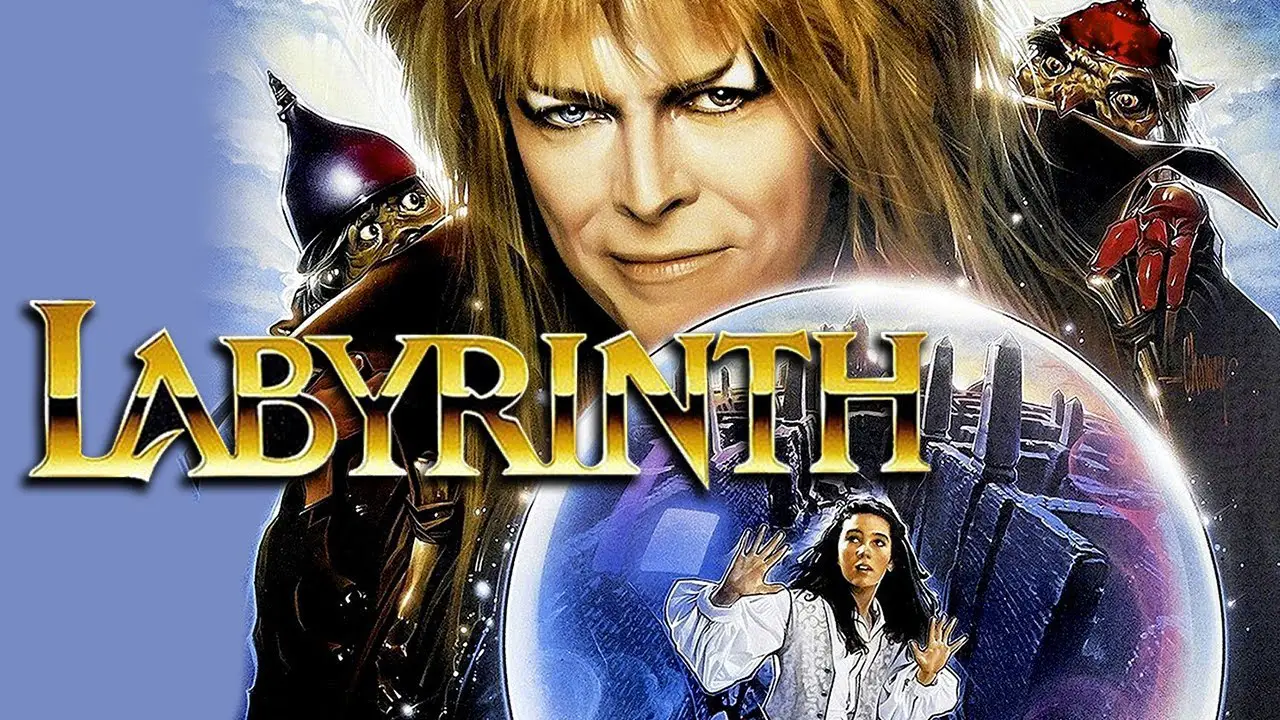 'A 16 year old girl is given 13 hours to solve a labyrinth and rescue her baby brother when her wish for him to be taken away is granted by the Goblin King'. (Side note, it wasn't until I had children myself that I found Toby's distressed crying in the cot too much to handle. That's a real baby that the director is allowing to get distressed for the scene y'all, someone pick him up and cuddle him. Gah!)
A little scary but not too much so. Lots of goblins, Jennifer Connelly's brows and David Bowie with his amazing songs and epic bulge, what's not to love?! Dance baby dance. Available on Netflix.
Ghostbusters (1984); IMDb 7.8; PG; 1h 45min
'Three former parapsychology (it's a thing alright) professors set up shop as a unique ghost removal service'. However I will warn that this is a 1984 PG and I think it would come out as a 12 today.
Little Shop of Horrors (1986), PG, IMDb 7.1, 1h 34min
The classic musical about a nerdy florist who finds his chance for success and romance with the help of a giant man-eating plant who demands to be fed. Again, another old school PG that perhaps would be a 12 now.
Also, bear in mind there are two versions of this made – one with a happy ending and one with a sad one which we found out to our dismay when we watched it with the kids last year! Pick the happy ending one!
You can watch Little Shop of Horrors for free with a Prime Video account:
Best Halloween TV for toddlers
Phantom Pups (2022), Netflix
From the team behind Pup Academy and Super Pupz comes a new Halloween-inspired series that's about a young boy and his family moving into a haunted home. It's haunted by various puppies who hope to become real dogs again.
Super Monsters Save Halloween (2018); IMDb 5.8; U; 24min – Netflix
Super Monsters is a cute Netflix show that is perfect for toddlers and above for Halloween. This episode is a Halloween special where the 'Super Monsters use their powers to get their neighbours in the Halloween spirit, then help a nervous friend see there's nothing to be afraid of'.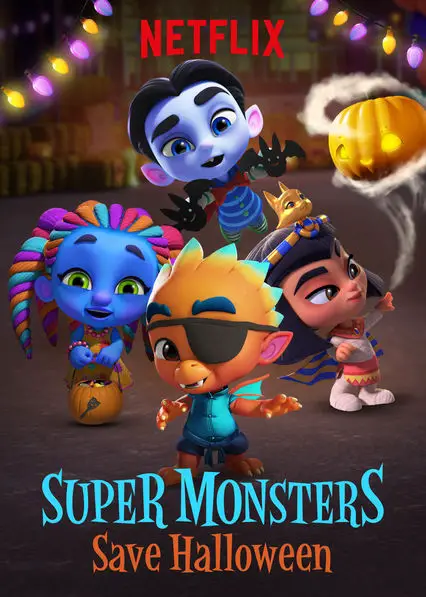 Doc McStuffins – Boo-Hoo to you (2012); IMDb 8.1; U; 25min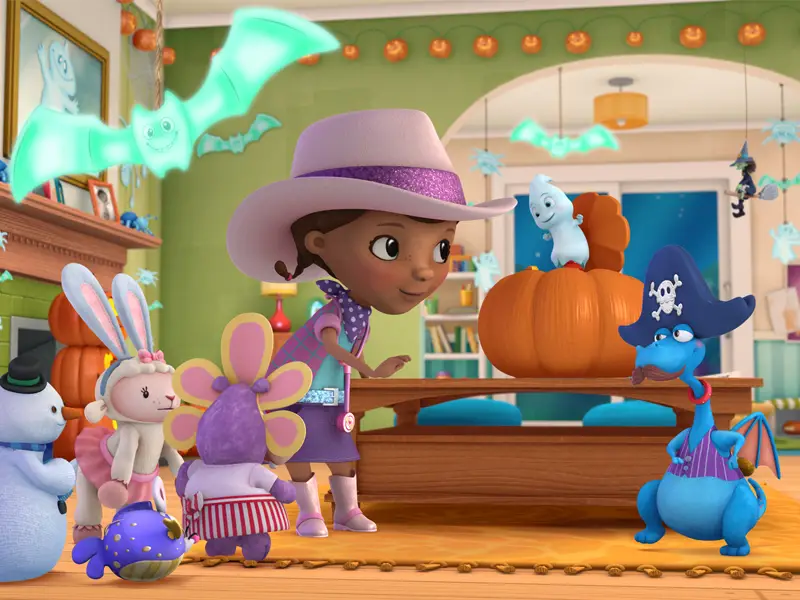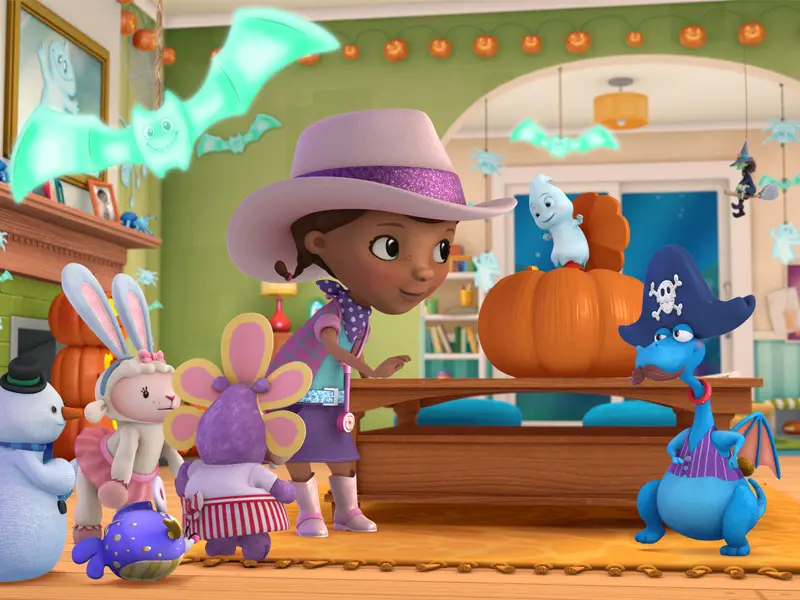 Doc helps a scared pumpkin toy on Halloween. Cutesy episode great for toddlers and above – especially if you are trying to teach them what the hell Halloween actually is!
Summary of Halloween TV shows for kids
So, that's over 50 Halloween TV shows for kids and family Halloween films rated U and PG, more than enough for you to watch from mid September till the end of October so I'm going to stop there.
Have I missed one of your faves? Let me know if the comments!
If you like this post you might also like:
If you have enjoyed this post or found it useful, here are some quick and easy ways that you can support Nomipalony or say thanks:
Share this post with your friends  
Pop over to my Amazon Storefront to see what products I have been buying and loving from there recently, including my health and fitness products list.
Sign up to my mailing list 
Women can join my feminist Facebook group – the Nomipalony Freehouse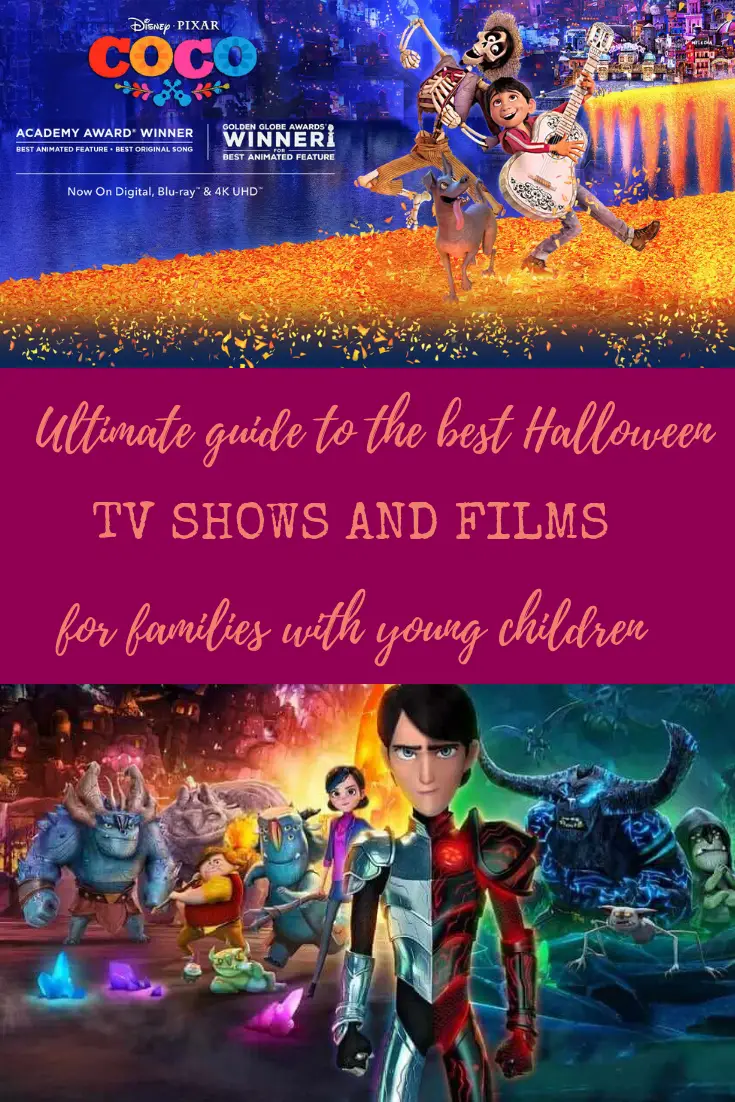 Disclaimer: This post contains affiliate links. If you purchase through an affiliate link you will not be charged any more for your purchase, but I will receive a small fee for referring you. As an Amazon Associate, I earn from qualifying purchases. For my full disclosure policy, please see my about page.