If you have read my guide to The best Halloween shows for kids – movies and TV episodes rated PG and U you will know that one thing we love to do every October is snuggle up and watch spooky shows and films. And what better way to do that than in family Halloween PJs. This post is a selection of some of the best Halloween Pyjamas UK, including Halloween PJs for toddlers and family matching Halloween Pjs on the UK market this year.
Top tip from me – if you are choosing one that would look silly if it was worn outside of Halloween season then do size up so that they can wear them next year too – it doesn't matter if PJs are a little big!
Best Halloween Pyjamas UK
Halloween PJs for toddlers
H&M velour all in one bat pyjamas £12.99 (baby to 4 years)
How adorable is this velour bat onesie (affiliate link) from H&M.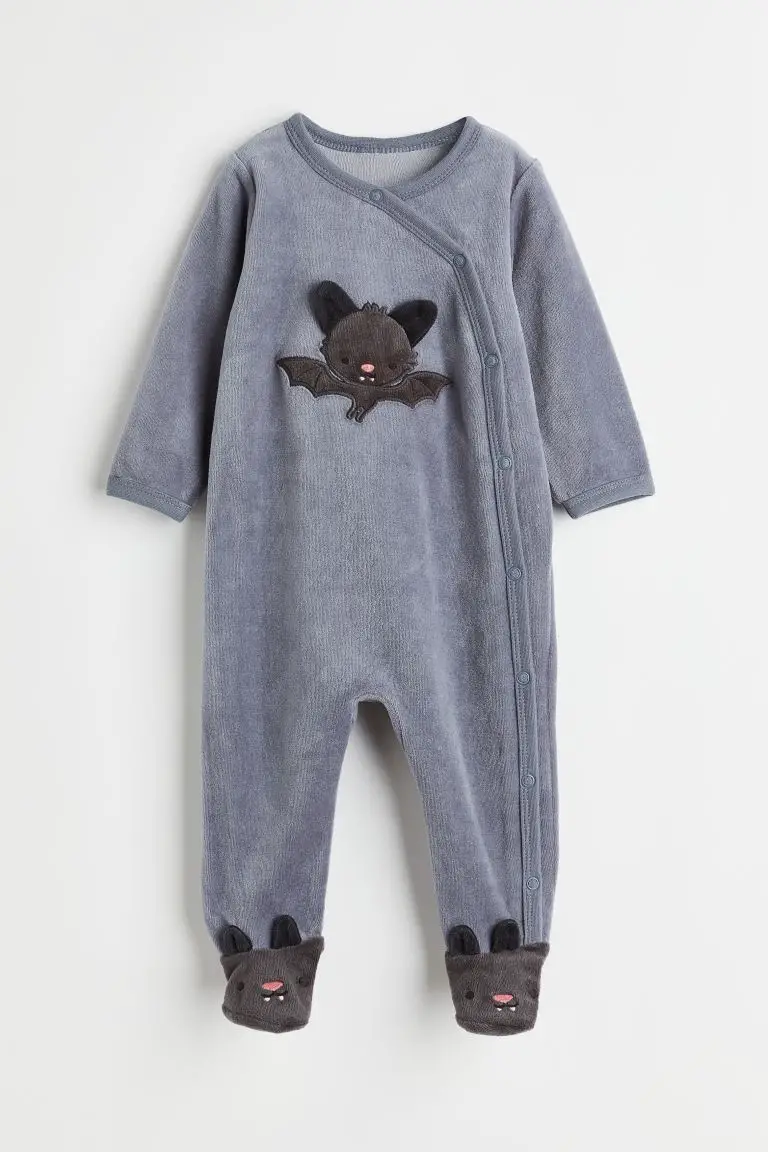 Halloween Spooky Print Pyjamas 2 Pack, Asda George, £8 (baby to 3 years)
It's twice the value with this two pack of Halloween Pjs for toddlers from Asda George. Too cute to spook – adorable.
Girls Halloween PJs
Look, clothes are clothes to me. I hate gendering them and think all kids clothes are unisex. However, some of you are finding this post by searching for boys and girls distinctions for your Halloween PJs so I'm going to break them down into boys and girls categories for those who might find it helpful.
Boden Cats Glow-in-the-dark Halloween Pyjamas £27 (3-14 years)
I like these Boden Halloween PJs (affiliate link) as they have a spooky vibe but are also not so Halloween-y that you couldn't get away with them for the rest of the year.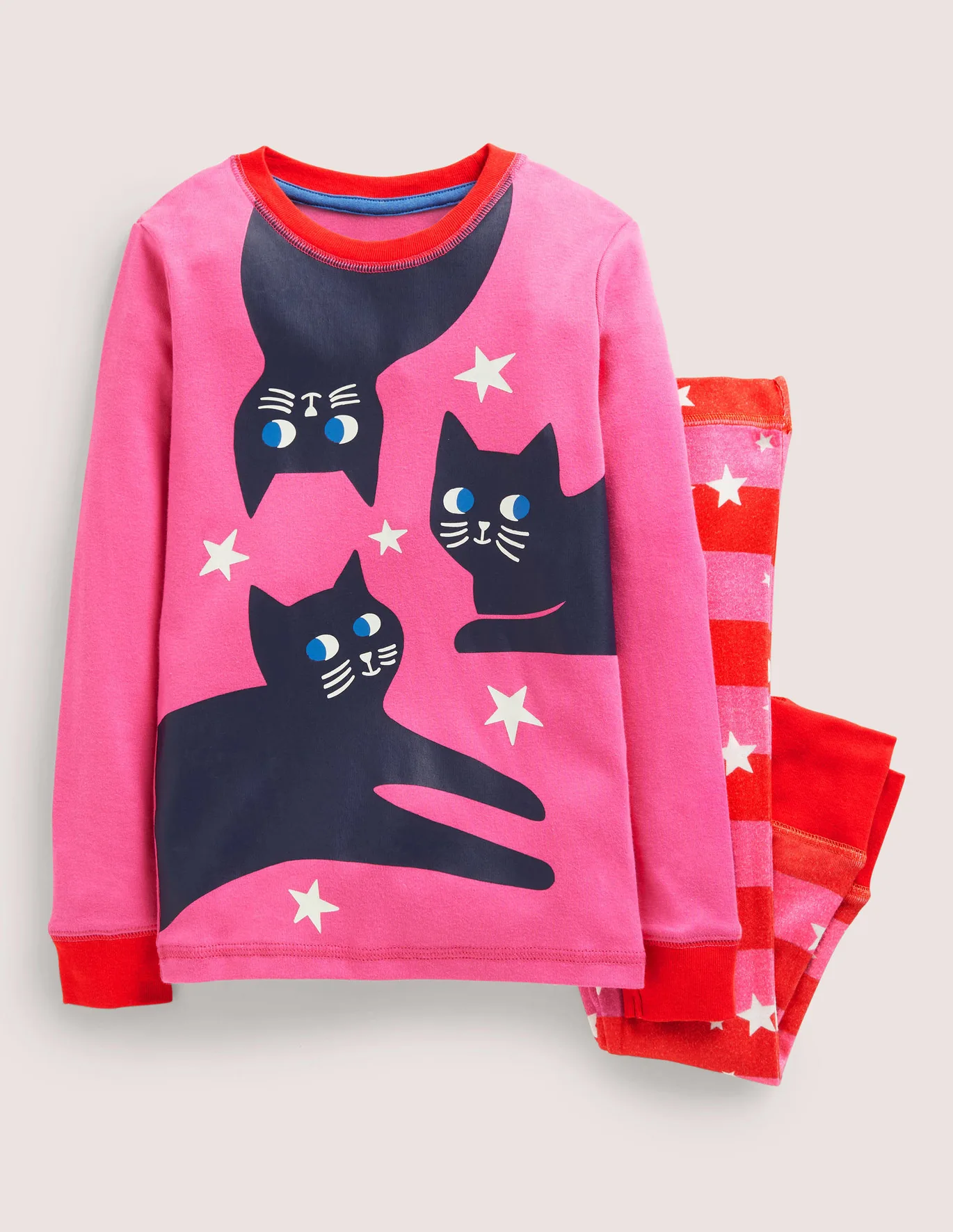 M&S velour Hedwig Harry Potter PJs £20 (ages 6-16)
These witchy Harry Potter PJs (affiliate link) are very cosy and have the benefit that they aren't too Halloween'y so you'll get much more wear out of them. I think they are just gorgeous and I'm going to try and get these for my kids.
Boys Halloween PJs
M&S Glow In The Dark Skeleton Pyjamas £12 (1-7 Yrs)
Young kids will get a kick out of these M&S glow in the dark skeleton pjs (affiliate link). My daughter had these and they've lasted her a few years.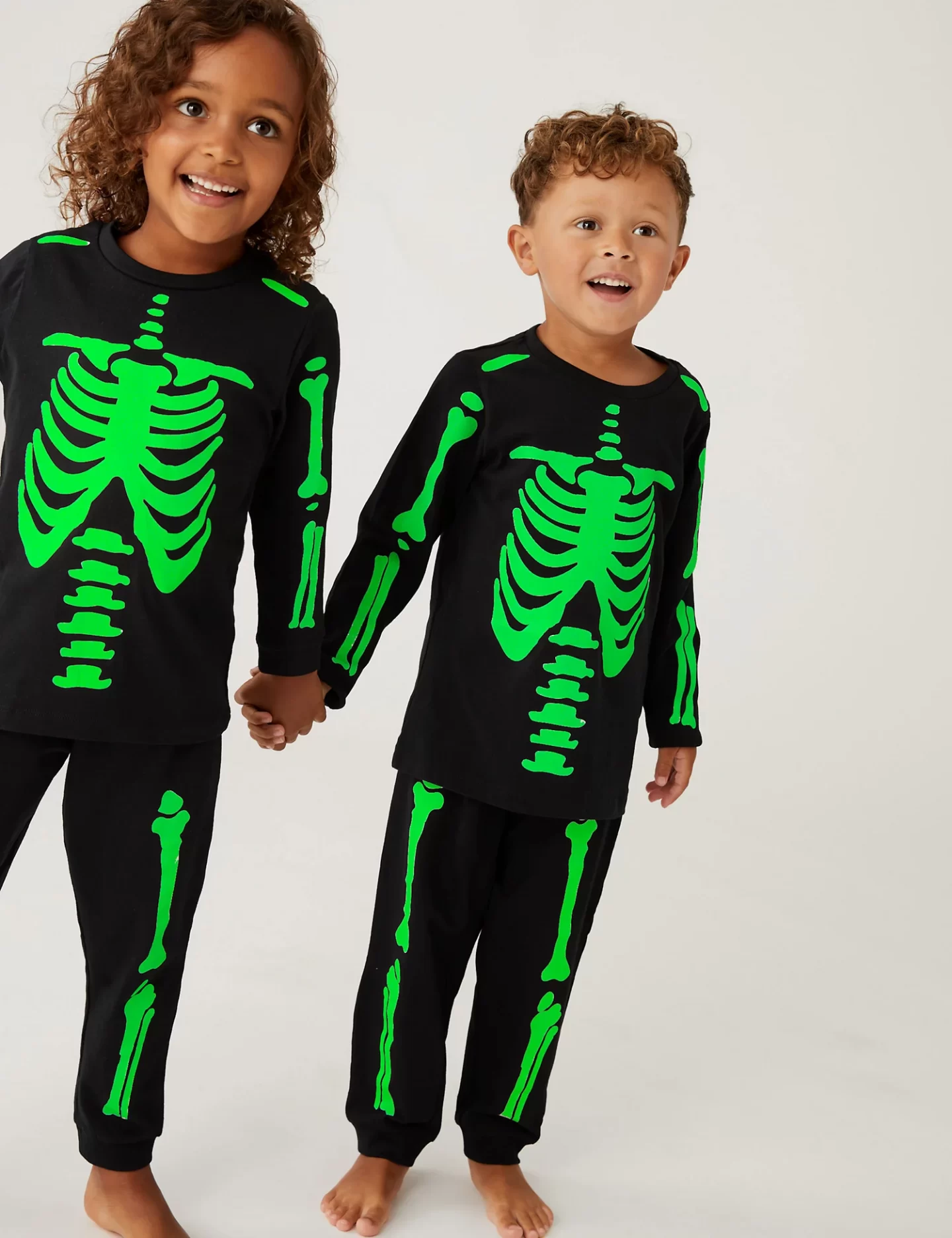 Amazon Ghostbuster boys Halloween pyjamas £16.99 (3-14 years)
H&M Mickey Mouse Halloween PJs £9.99 (1.5 to 10 years)
Get these cute Mickey Halloween PJs (affiliate link) from H&M for just £9.99.
Family matching Halloween PJs
Disney Halloween Pumpkin Pyjamas Family Set, Asda George, from £8.50
Asda have this cute Disney Halloween pumpkin pjs set this year with the tops and bottoms opposing colours on different sets making it a bit more interesting.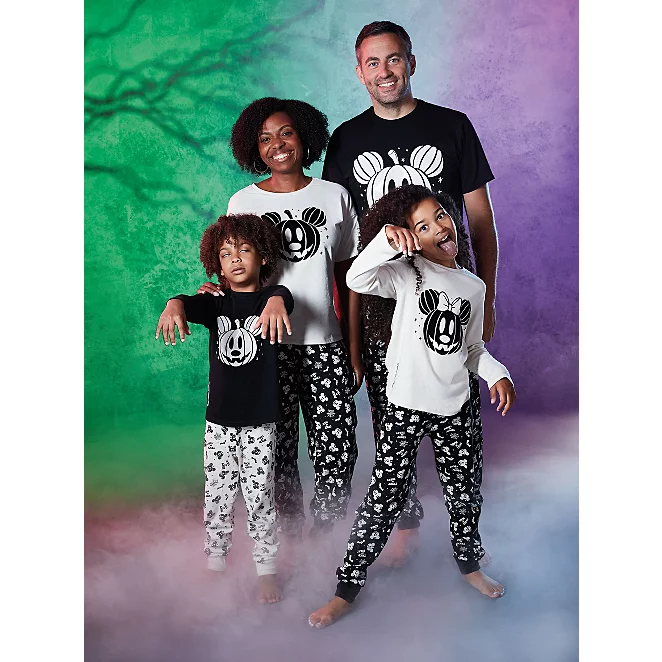 Amazon matching family glow in the dark Halloween onesies from £9.74
Amazon family matching Halloween pumpkin pjs, from £7.98
Women halloween pyjamas
Labyrinth Babe With The Power Pyjama Set, Truffle Shuffle, £24.99
As an 80s baby, I love this Labyrinth Babe With The Power Pyjama Set (affiliate link). I mean who wouldn't love these PJs. They are immense.
Women's The Nightmare Before Christmas Pyjamas, Truffle Shuffle, £24.99
Also, glow in the dark shouldn't just be for kids. These Nightmare before Christmas (affiliate link) glow in the dark set are the perfect Halloween PJs for women.
Summary of best Halloween Pyjamas in the UK
I hope you liked some of those unisex options for your own kids. Let me know if you buy any! Are you team costume or team PJs this year? Let me know in the comments!
If you liked this post you might also like:
If you have enjoyed this post or found it useful, here are some quick and easy ways that you can support Nomipalony or say thanks: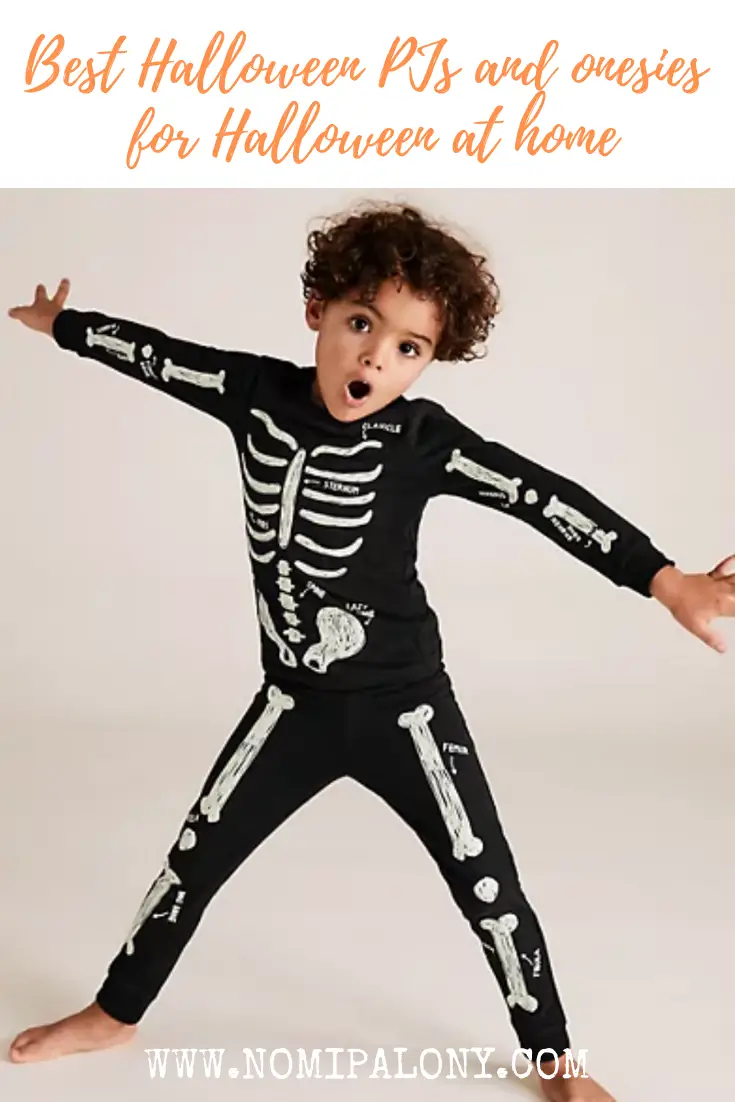 Disclaimer: This post contains affiliate links. If you purchase through an affiliate link you will not be charged any more for your purchase, but I will receive a small fee for referring you. As an Amazon Associate, I earn from qualifying purchases. For my full disclosure policy, please see my about page.