Bar the Metro replacement service, I haven't used the bus to travel for years. I grew up in a small town in County Durham that had no trains and have memories of getting the bus everywhere and being frustrated about them being late, not turning up, going early or just breaking down. Go North East recently got in touch with me to tell me about their Big Day Out tickets and challenged me to test my preconceptions about modern bus travel. The kids think going on a bus is a real treat (bless them) so I agreed to the challenge and began planning our day.
A family day bus ticket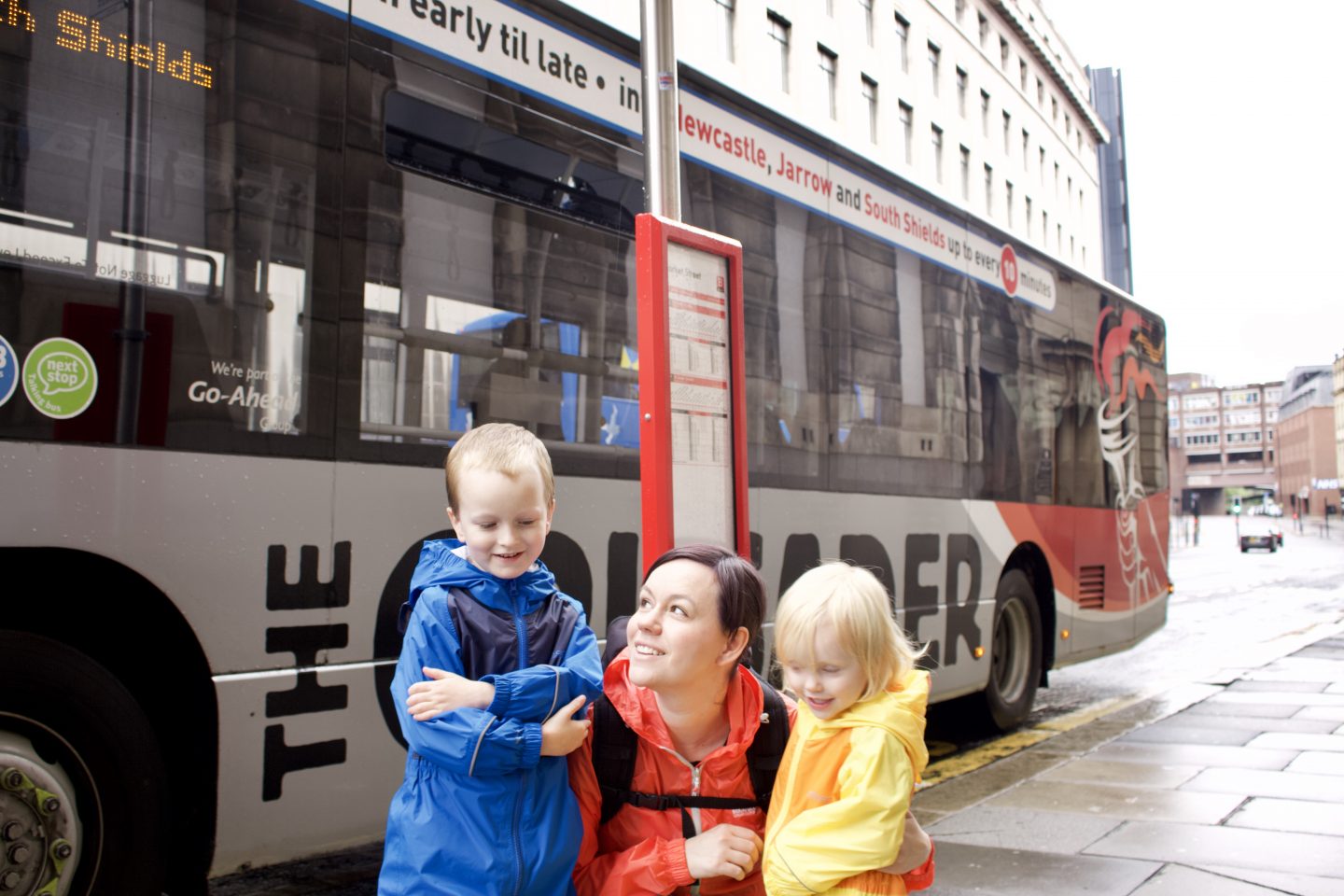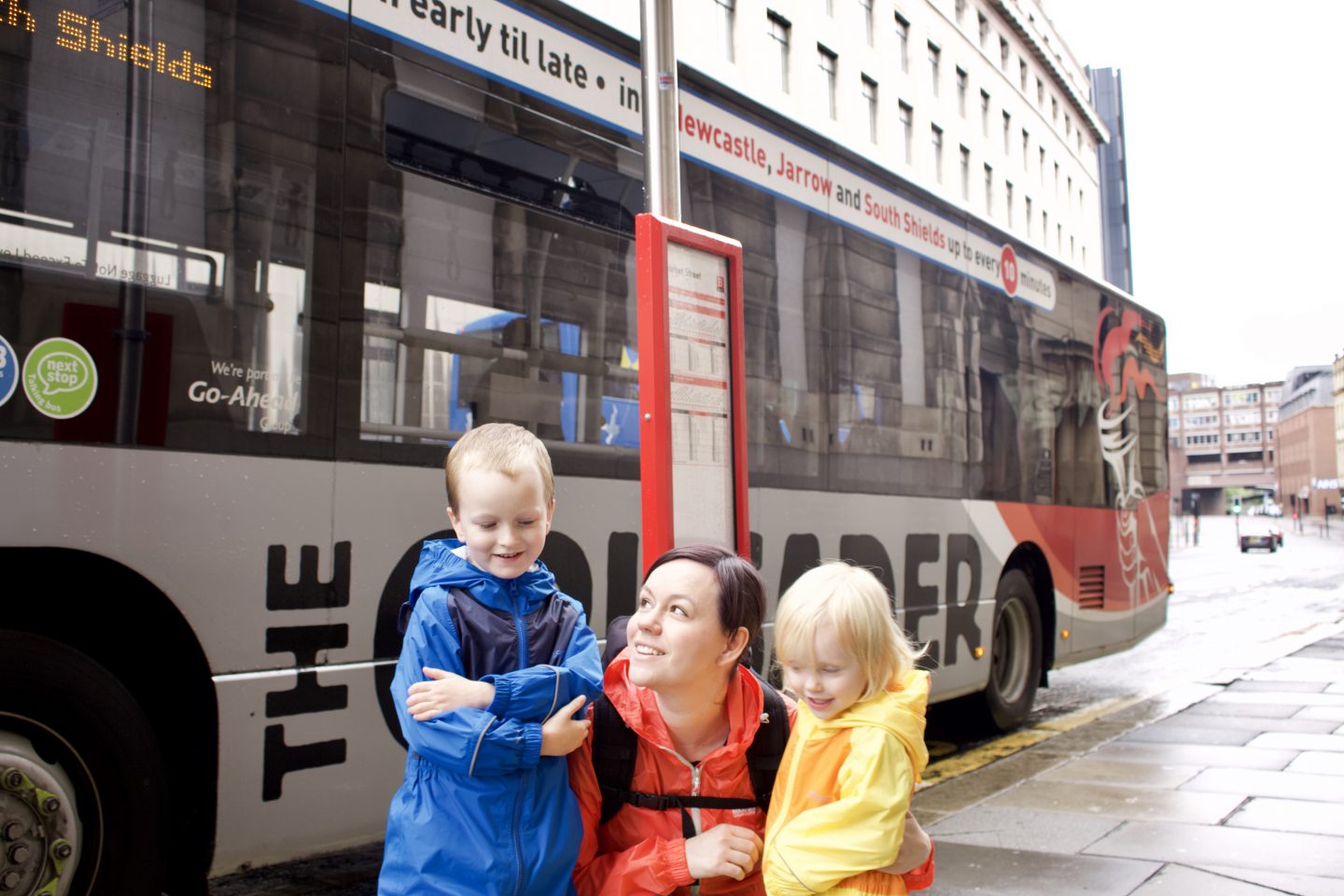 You can buy a family day bus ticket for £10 on the Go North East app or from the bus driver. It is valid for two adults and three children under 16 travelling in a group on Go North East services and gives you unlimited travel all day. You need to have a minimum of one adult and one child travelling at any time. In our party there was myself, Papa Ginge and our two children, Arlo 6 and Lena 3. We would have had to pay £13 without the family ticket (£4.50 return for both adults and £2 return for each child).
We didn't have cash on us and we worried the driver wouldn't accept card payments so while we were waiting in the bus stop, we downloaded the Go North East app and bought our ticket with ease. We then simply put our phone under the scanner that scanned its 2D barcode. We needn't have worried though because the bus accepts cards nowadays with contactless pads (for single, return and day tickets). This is the future and I'm down for it.
The great thing about the family day bus ticket is Go North East have partnered with loads of local family attractions so that your ticket gives you a discount. All you have to do is show your bus ticket at entry to get reduced price or free entry to tonnes of cool places. You can get 25% off at Beamish, Diggerland, Tanfield Railway and Jarrow Hall. You can get a free child entry at the Centre for Life or Seven Stories. See here for more of the discounted offers available with your family day bus ticket.
You can also use their 'journey planner' to see how you can get to one of the local attractions using Go North East bus services. The more you have to travel then the more value you are going to get out of your ticket.
Centre for Life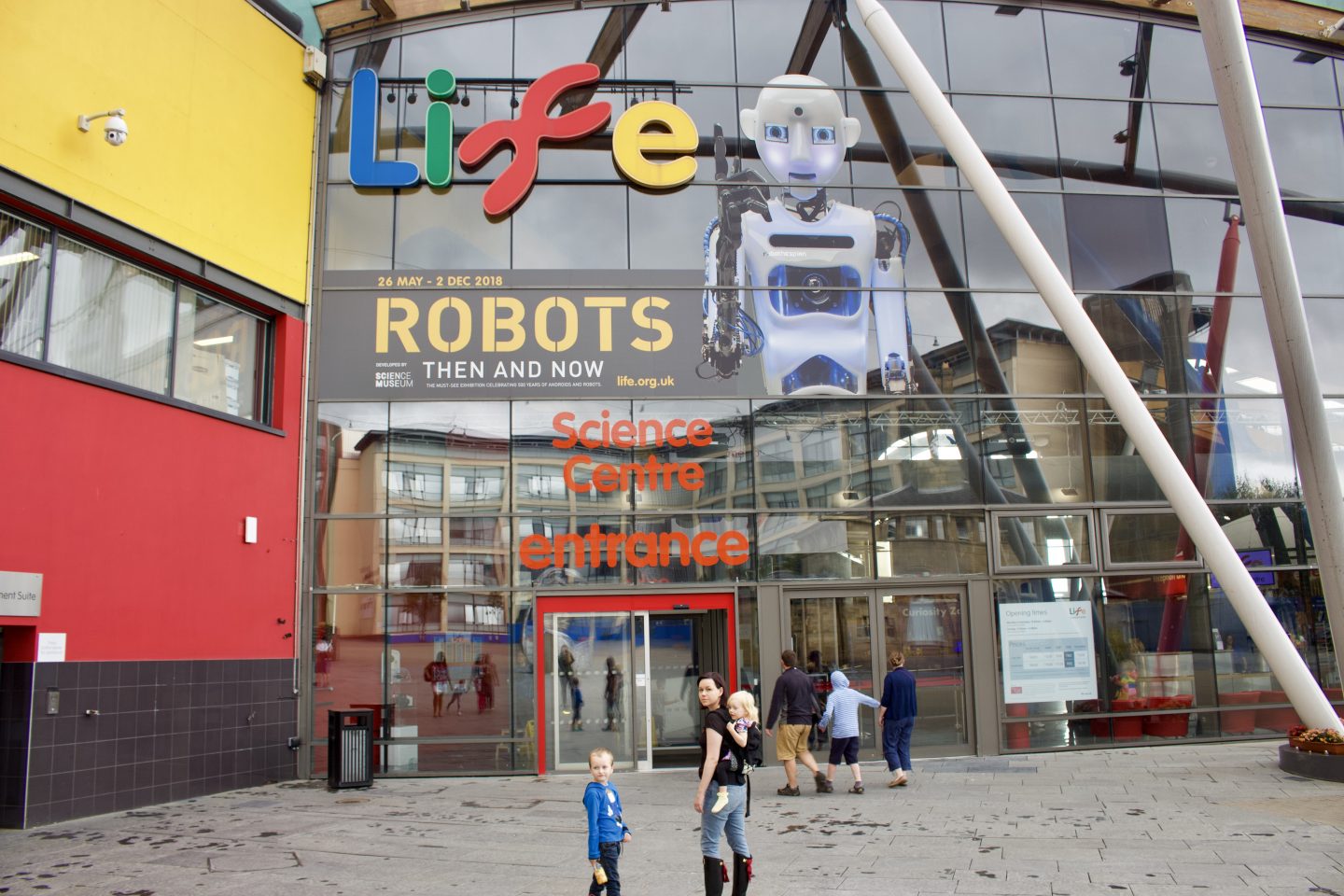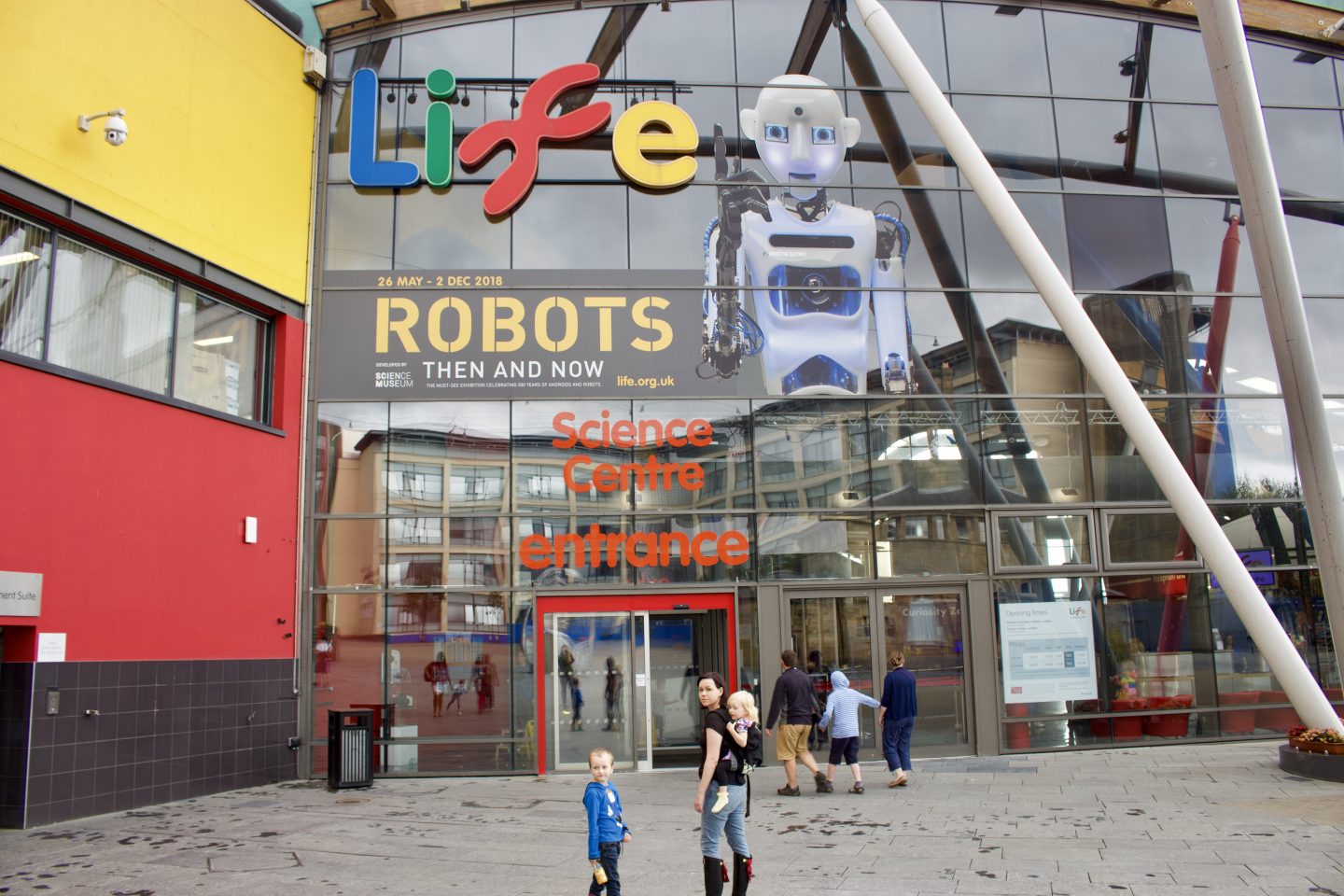 We decided to use the ticket to save us some money going to the Centre for Life. Our daughter gets free entry anyway as she is under 5 but our son aged 6 would cost £8. We only had to pay entrance fees for us adults at £15 each (that included a charity donation too). Our total savings from buying the family ticket was £11 (£3 saved on the bus ticket costs and £8 saved from the Centre for Life admission). This means that our family ticket actually paid for itself really.
We had a great day at the Centre for Life. I think we are so lucky to have such a fantastic educational resource on our doorstep. It has something for all the family and the staff there are incredible. I mentioned to Papa Ginge that we just didn't have stuff like this when we were growing up (or if it was around we were never taken).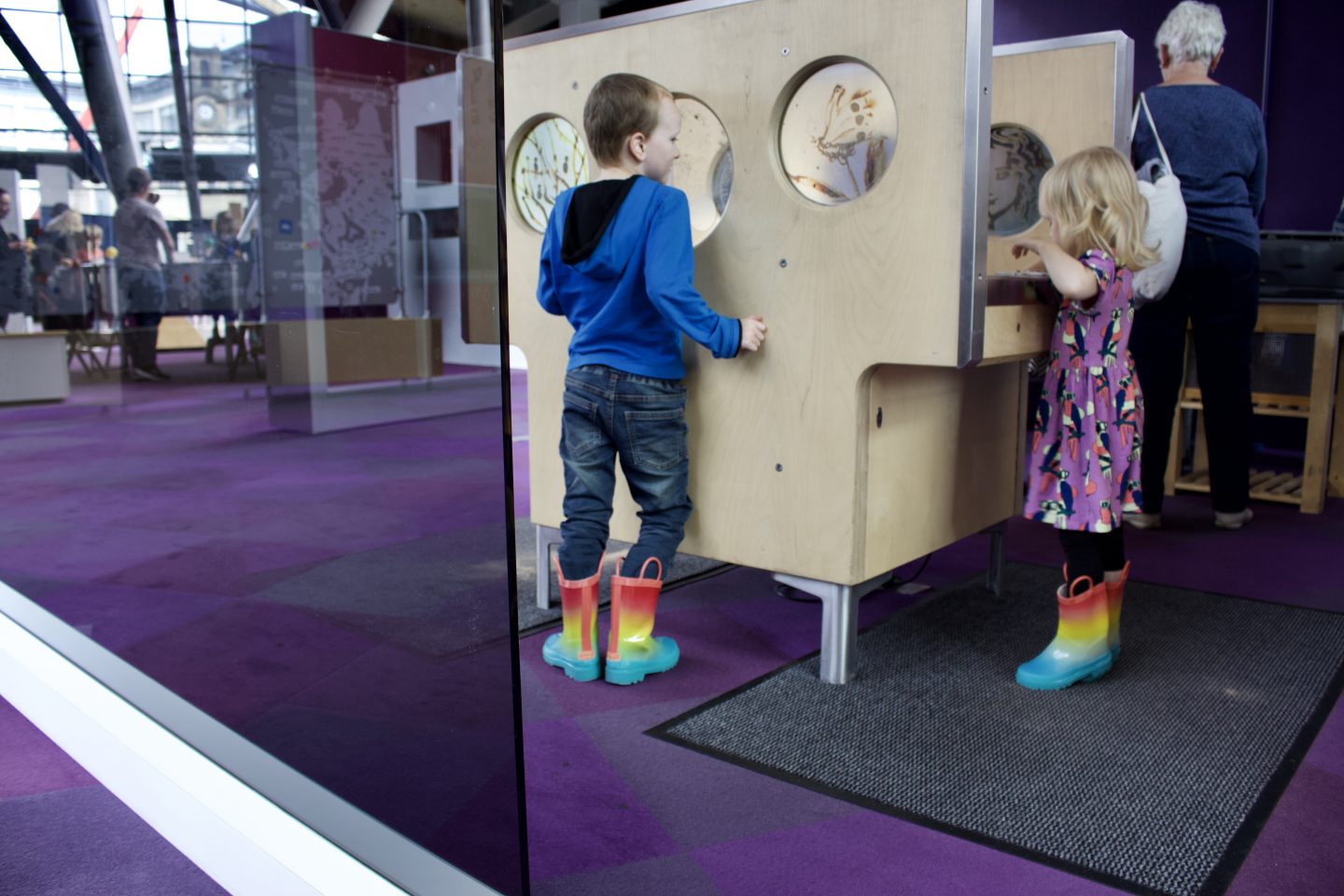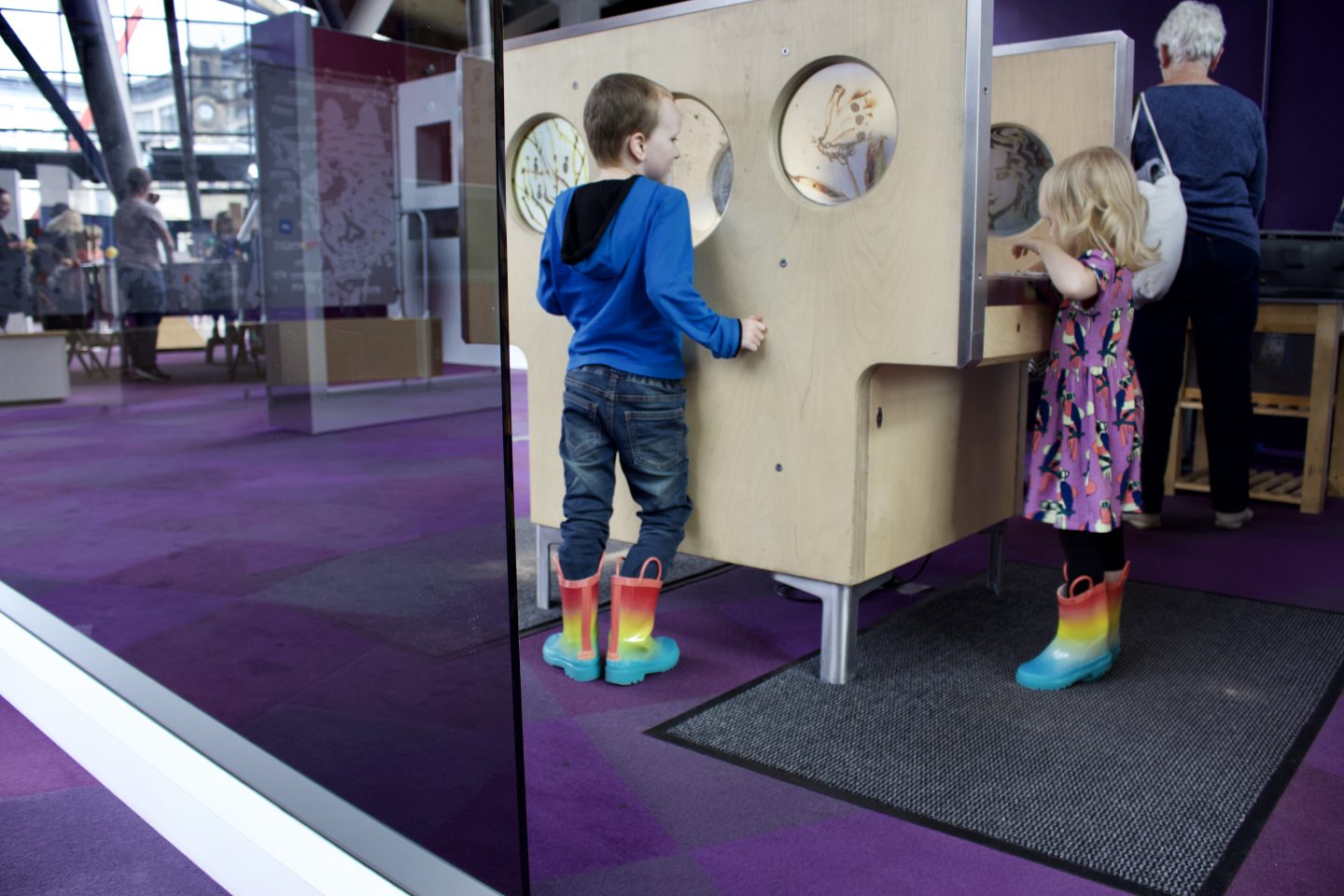 We went to some great shows/talks, including one on Geordie Bridges that was fascinating – I had no idea about how and when all our bridges were built and am going to be way better at my local bridge pop history now! The presenter of Geordie bridges was awesome. She kept young and old entertained. I was really impressed. We also really enjoyed the Naked Eye Astronomy and Space Robot shows in their planetarium. Never mind the kids, I learned loads. It was quite relaxing looking up at all the stars and constellations.
Despite the three year age difference between my kids they both loved exploring all the activities. There was so much for them to get their hands on and play with which is exactly what my kids need. At the moment, the 'Robots: then and now' exhibition was on which is a fascinating glimpse into the future. The kids especially loved Pepper. An interactive robot that told a story through an iPad and they got to speak to it, fist bump it and pat it's head to help move the story on.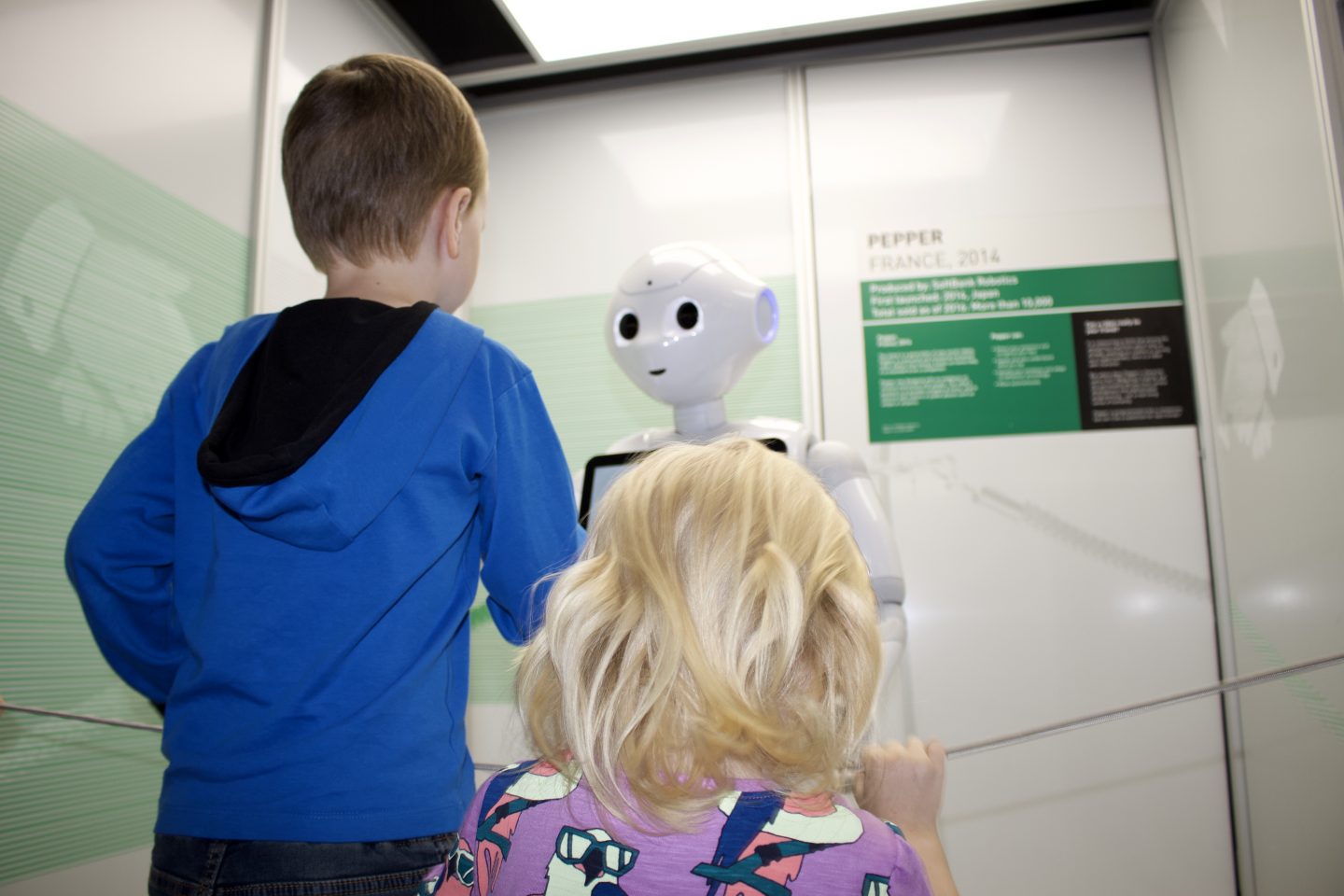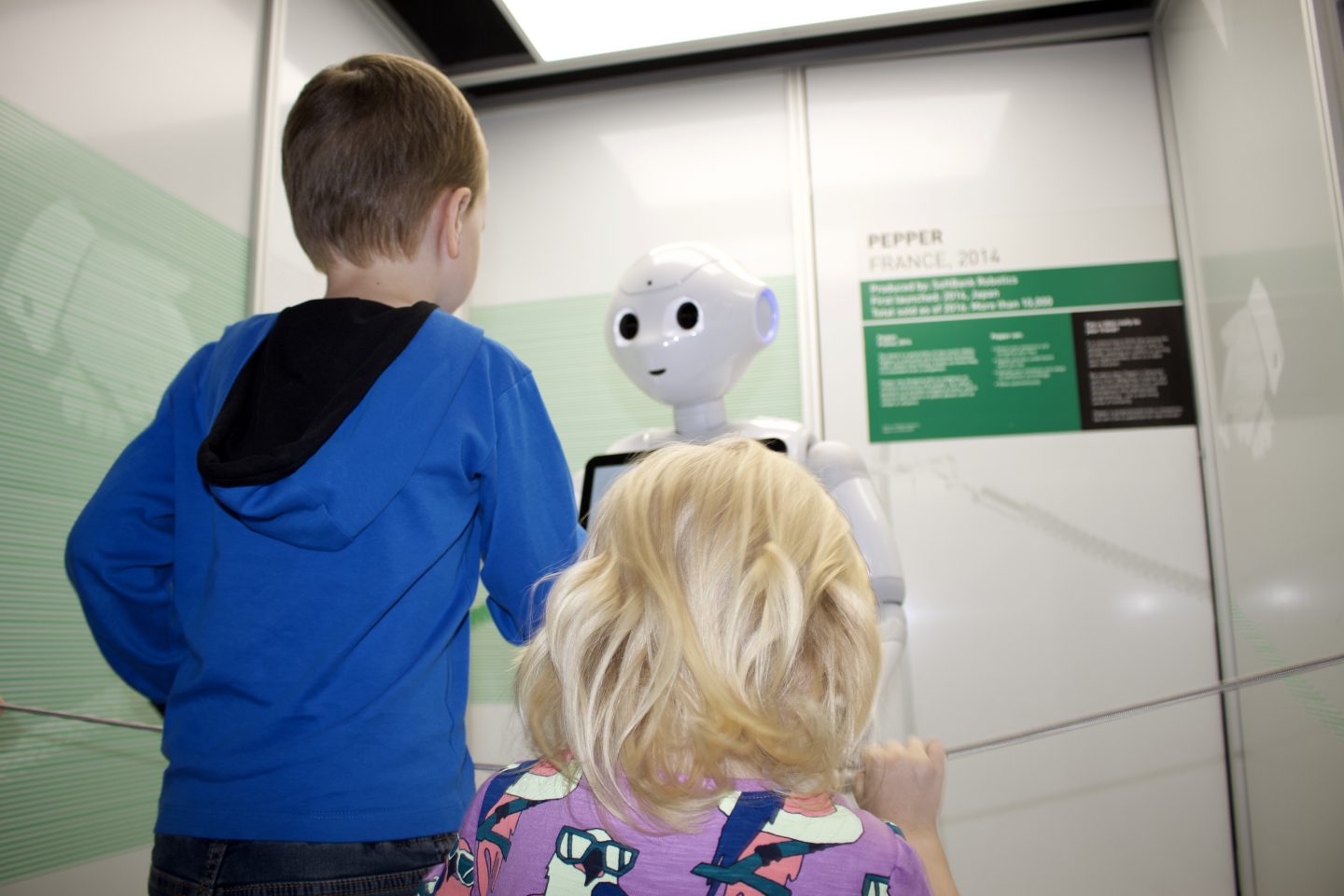 I'm just obsessed with thinking about what the future is going to be like in 10-20 years once super computers go mainstream so I found it all fascinating. Of course, Papa Ginge works in IT and is the dictionary definition of a geek so I kept having to drag him away from watching robots build things. Young and old can easily spend an entire day at the Centre for Life and still have more to come back and see next time.
The kids' favourite part of Centre for Life has to be the under sevens play area upstairs. There is so much for them to do up there, from building giant structures big foam blocks, playing with wooden train sets, dressing up clothes, arts and crafts, musical instruments, books, an enormous jazzy toy kitchen, a tree house in the wall with hiding nooks and a rainbow wall. My kids were very vocal about not wanting to leave when it was time and we had a few 'ok, 5 more minutes then' until it was nearly closing.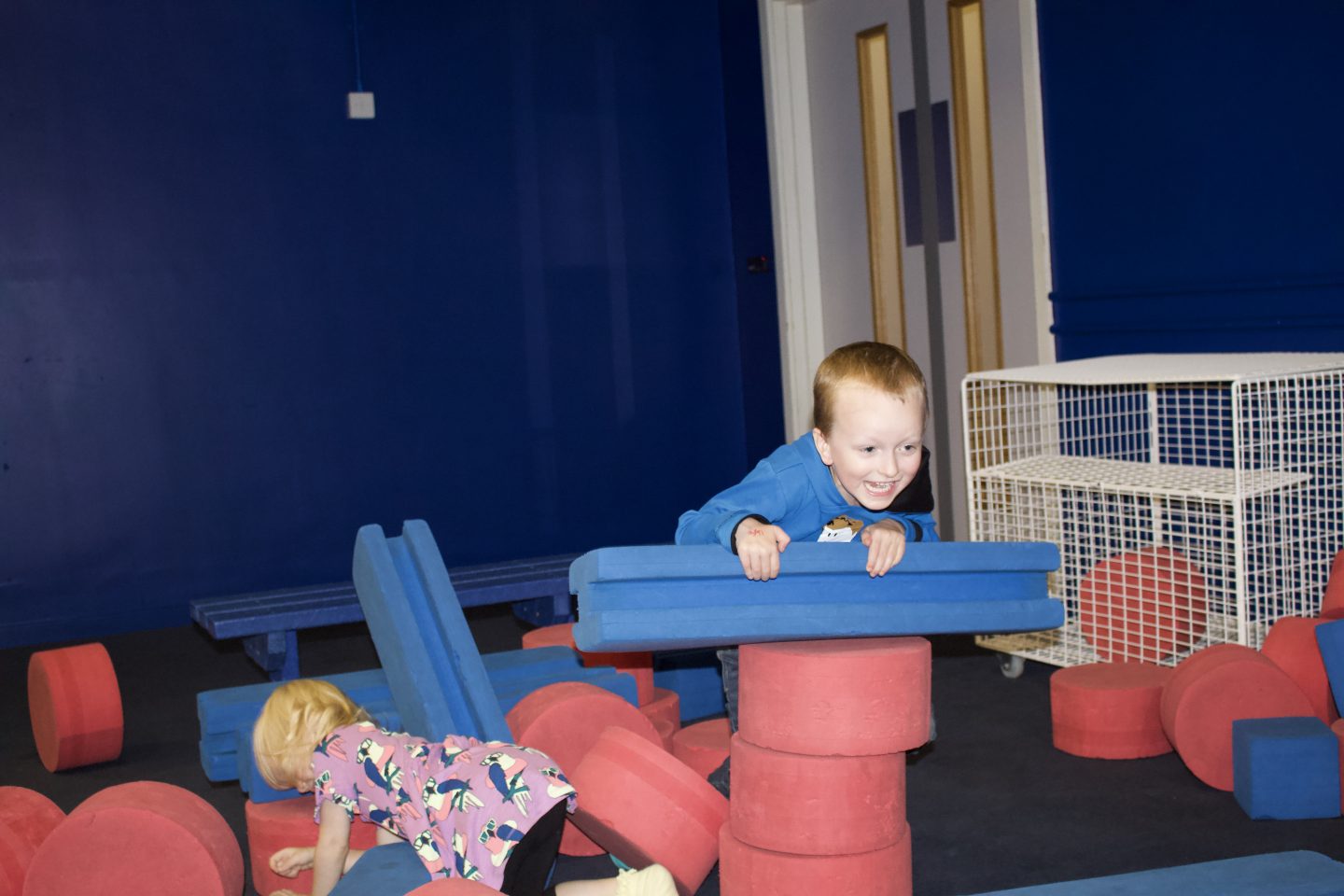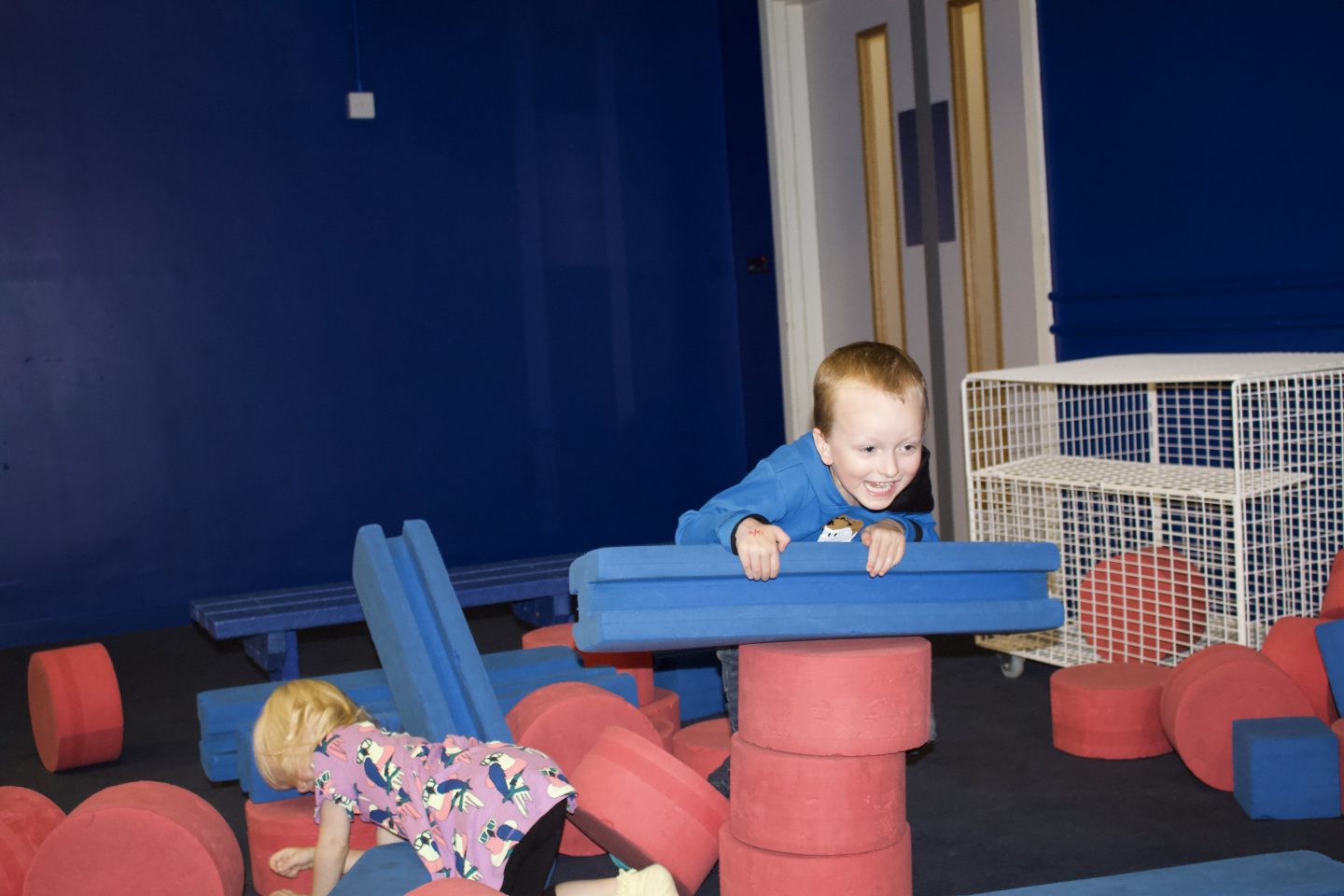 The under sevens play area was a relatively confined space so if you have children the same age as mine you can actually sit back a little and let them play. Papa Ginge popped to the café downstairs and got us a tea and coffee and we got to chill out watching them play for a little while. My personal highlight was seeing my 6.5 year old really let loose in playing as he doesn't do this as much nowadays. He found a big red plastic cone and hid under it then I saw him crawling with it on his back as he shouted 'I'm a turtle' and we all fell into fits of giggles, especially him.
Zapatistas for lunch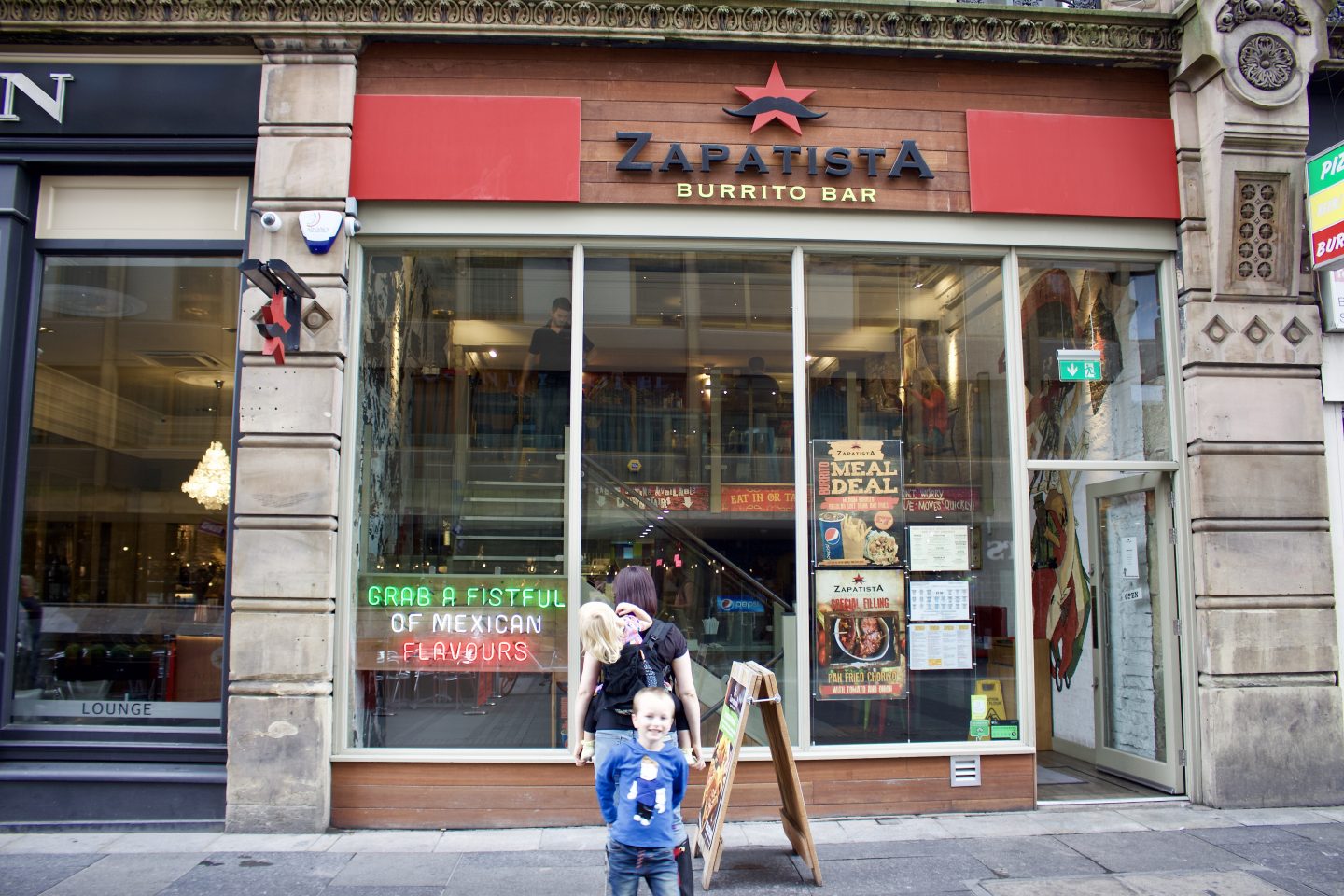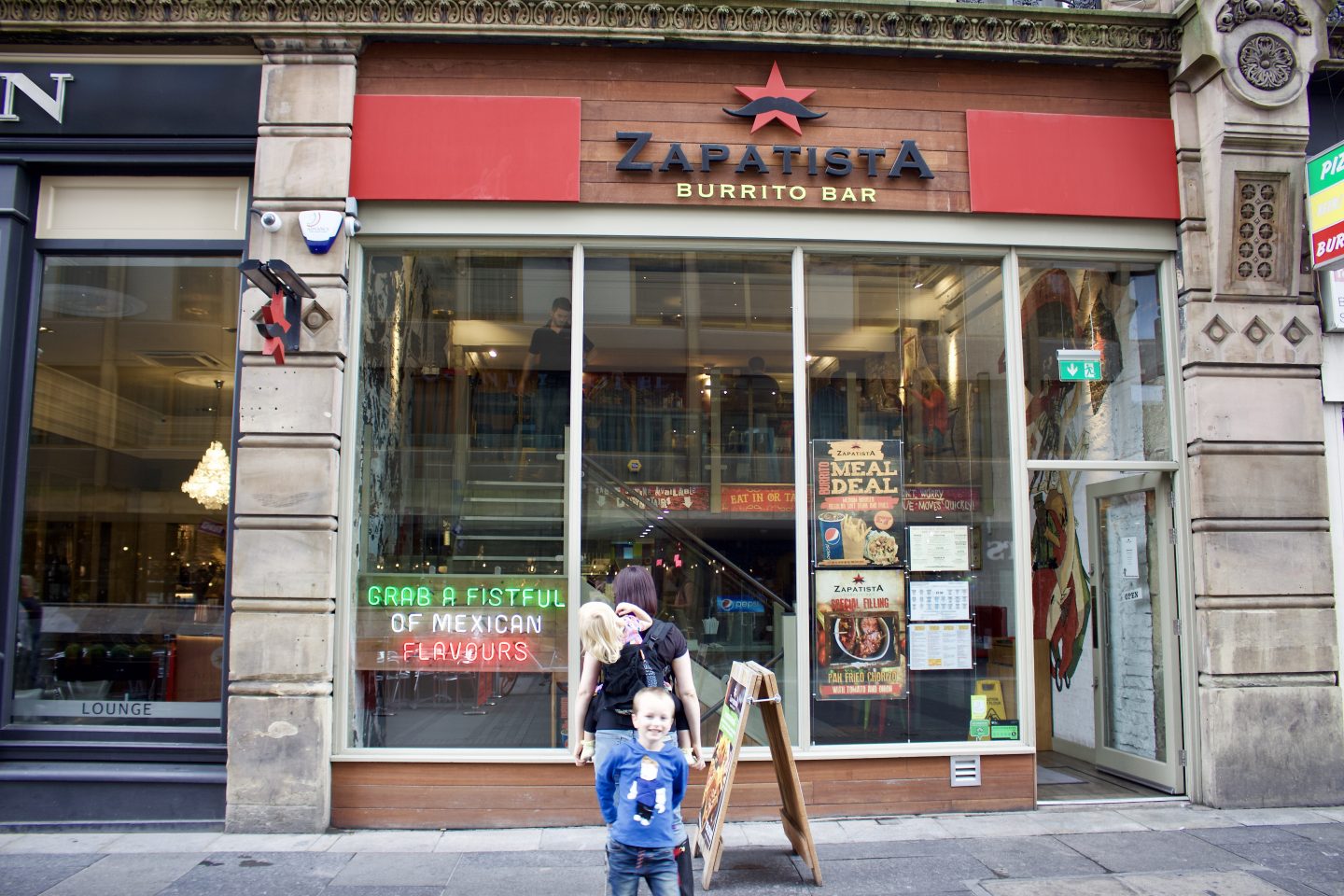 The great thing about your Centre for Life tickets is that you can get your hand stamped and leave for a bit and come back again so instead of going to their café for lunch we decided to pop to one of our favourite Newcastle restaurants nearby in the middle of our visit. I've reviewed Zapatista in the past (here – look how much smaller the kids were back then, awww) so I won't go into too much detail here other than to say it really is a great place to take children. Their kids meal deals are a steal at £2.90 for a basket with rice, wraps, tortillas chips, cheese or sour cream and a filling like chicken or vegetables plus a drink. If you head downstairs the walls are all decorated with superheroes and the kids spent their time deciding which ones were 'good guys' and 'bad guys'. My three year old would not be dissuaded that Groot is good. She informed me that he is in fact a 'zombie tree monster' so that's me told. We got two kids meal deals, I got a salad with squash and halloumi and Papa Ginge got a wings and fries meal deal with drink and our total bill was under £20 which is a bargain for such high quality and tasty food.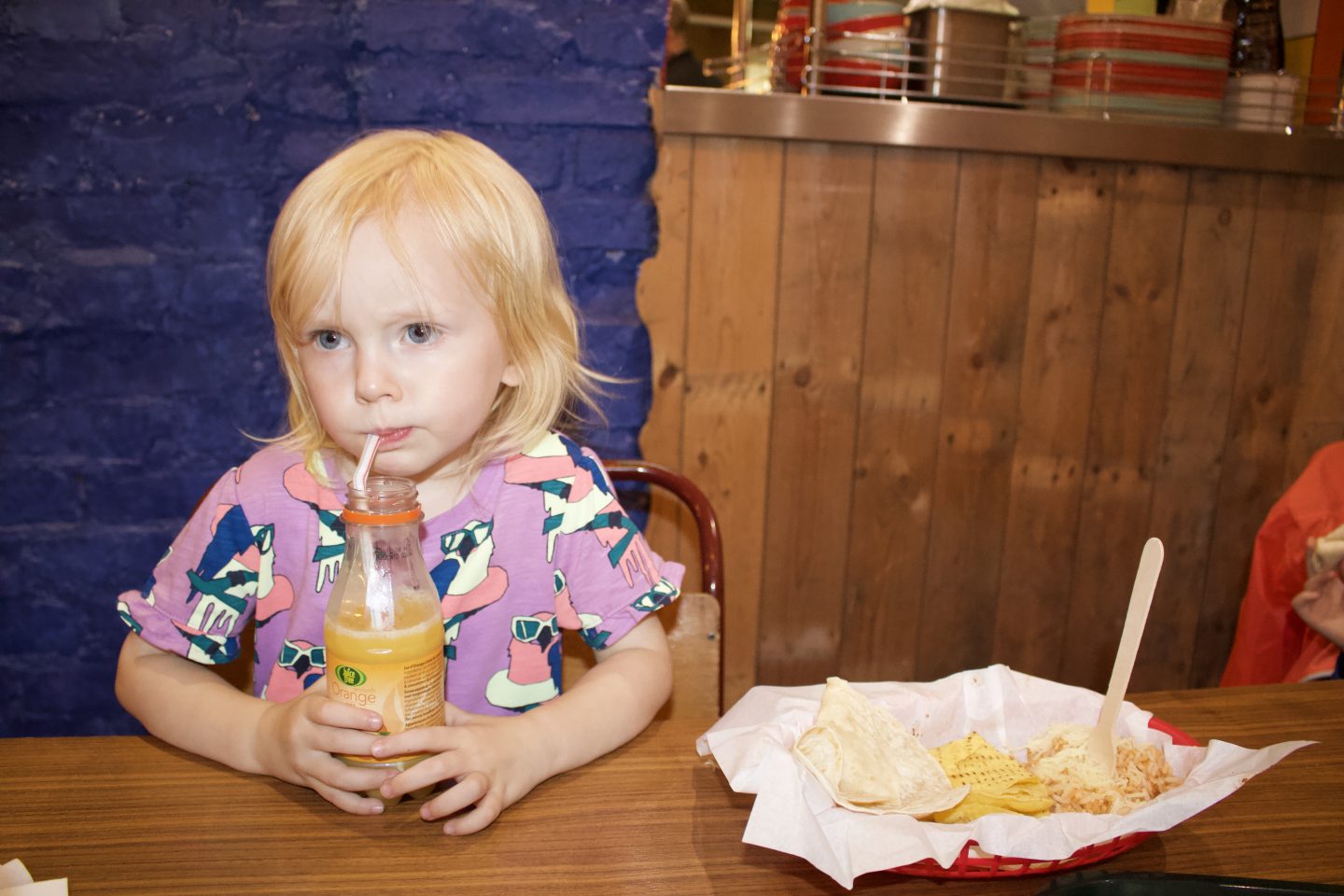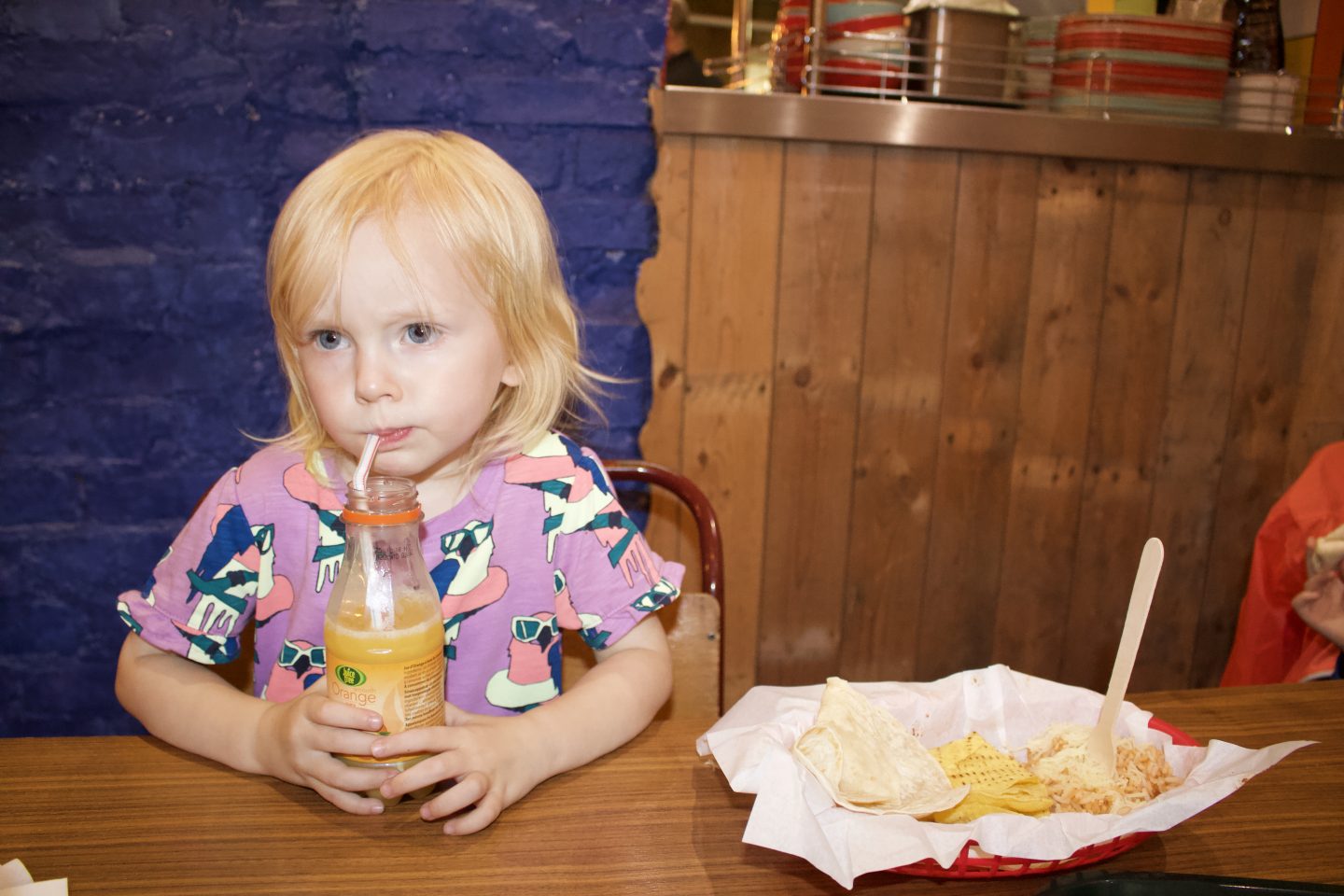 After we had finished at Centre for Life we popped into Central Station to let the kids train spot for a few minutes and pick up some snacks for the bus journey home from Sainsbury and we were on our merry way, happy and tired from a fun day out.
Both our journey to and from Newcastle were painless. The kids thought the bus was super exciting. We chose the seats further up the bus that were elevated so they had a great view out the windows and they delighted at passing commentary on everything that they saw as we went past. Papa Ginge and I chatted about how much buses have changed since we used to get them back in the day.
Here are the new things that I was surprised to see on the Go North East bus that they didn't have when I was a girl:
As I mentioned above, you can pay by card now. Welcome to the future.
You can use the Go North East app – you can track your journey, how long it will take, what the next stop is and more. I loved the app. The thing I don't like about getting buses in places I don't know is that it's hard to know which stop you need to get off at. With the app that's not a problem as you can track your journey live. The map highlights your route and has circles for each stop on the journey and how long it takes to get to them so you know exactly where you are at and when you will get where you are going. It's so helpful. It's great that you can buy tickets on it immediately too. I imagine it would be helpful for parents of older children instead of given them cash for a bus that they may not spend on a bus ticket!
There are now digital display and announcements – just like we've grown accustomed to trains having for years. The Go North East bus we travelled on had a digital display at the front of the bus showing each next stop, as well as a voice announcement to help you know where you were. Back in my day a driver just shouted, and that's if you were lucky!
In between all the seats (or all the ones I saw), there were USB points so if you have bought a USB phone cable, you can charge your phone during your journey. Total game changer.
There was more buggy/wheelchair space, at both sides of the bus, than I was used to seeing in the past. We took our baby carrier instead of our buggy as we were worried about there being space but we needn't have worried, there was plenty.
The bus also lowers to let people get on and then rises when it sets off which is an excellent feat of engineering and so helpful for buggies, wheelchairs or those with mobility issues.
There was also free Wi-Fi on our Go North East bus. It was really easy to join and was a good strength. I was impressed! Wi-Fi didn't even exist when I used to get the bus so this goes a bit further than being a big improvement!
The seats were leather! Corduroy seats of yesteryear be gone!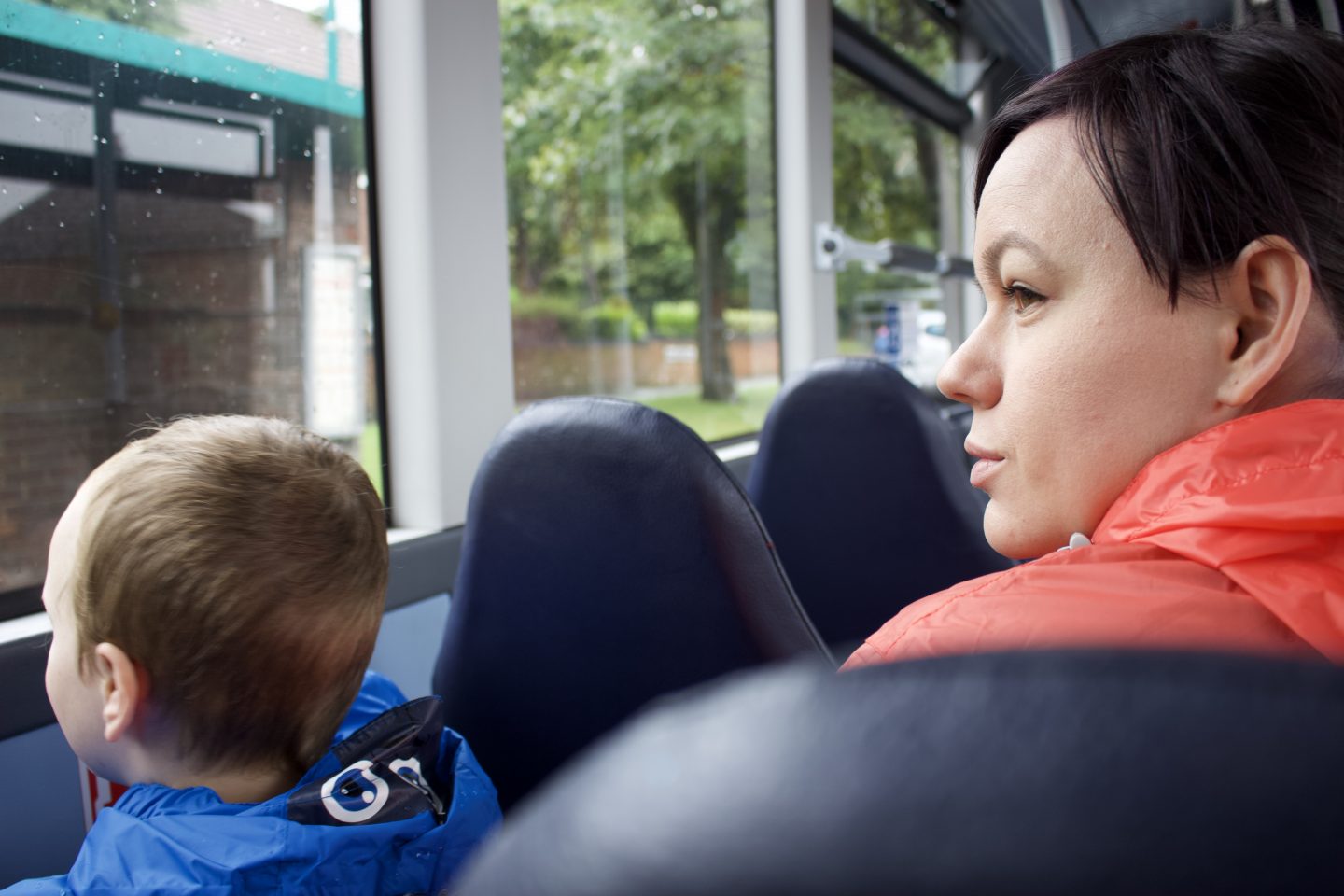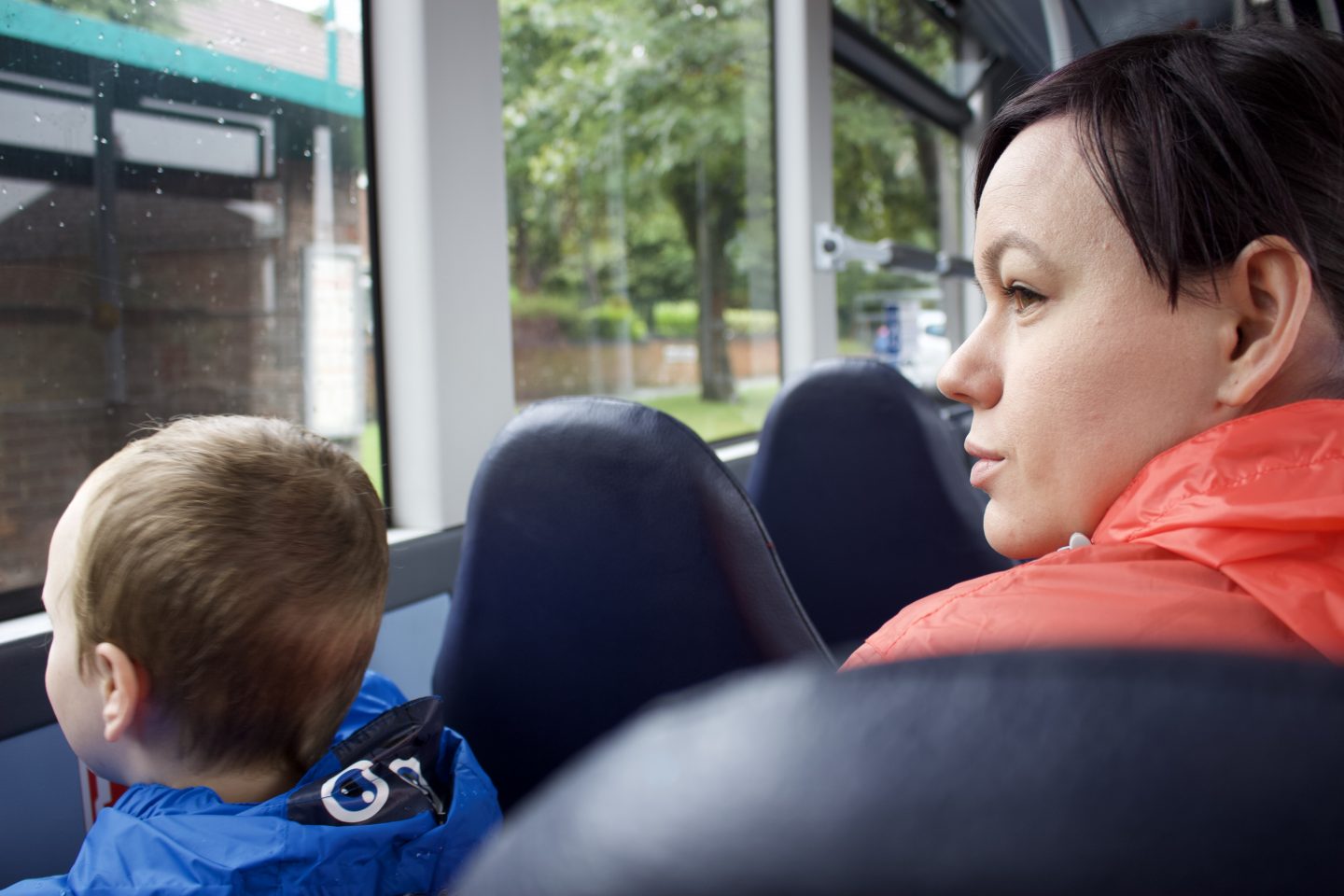 Summary thoughts
All in all, we realised that travelling by bus is a lot easier than we realised and buses are no longer the old fashioned method of transport we thought they were. And we got to avoid the stress of having to try and get parked in a bustling city centre (and the extortionate charges for doing so)!
The kids LOVED the adventure of going on the bus and the bus ride itself was part of the fun for them. If you are planning a day out for the whole family this summer, it's well worth looking at the Go North East family day ticket and if you are wanting to visit any of the discounted attractions as your ticket could well nearly pay for itself like it did for us.
You can find Go North East on social media here:
If you liked this post you might also like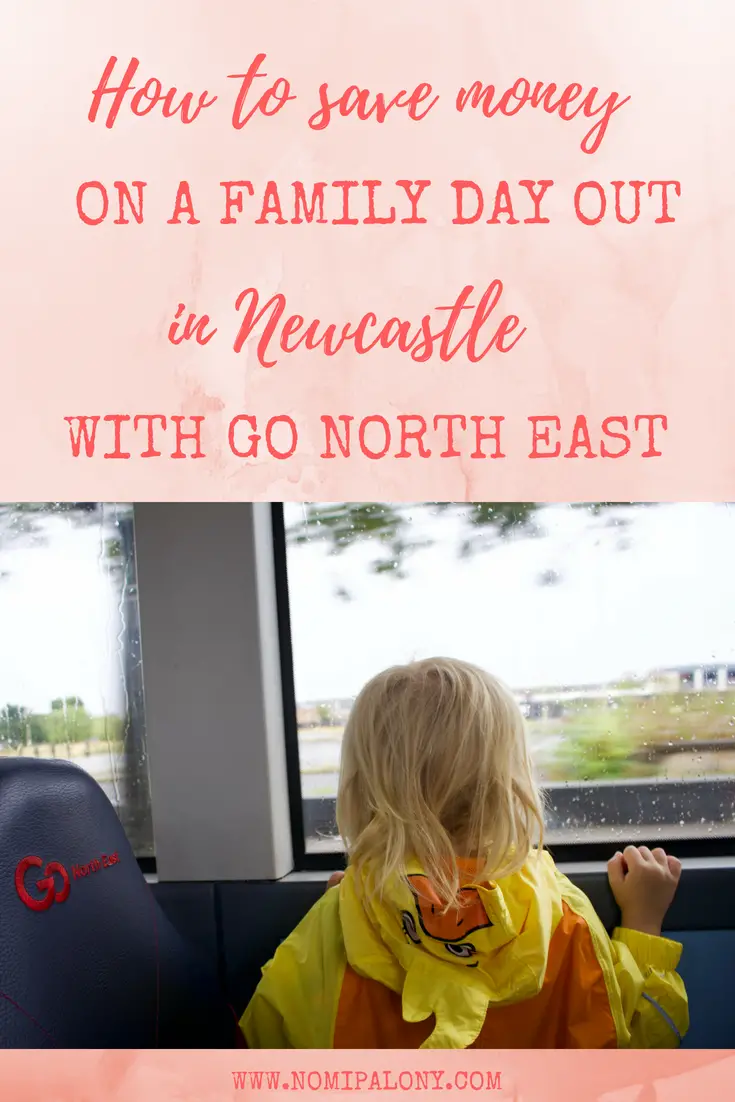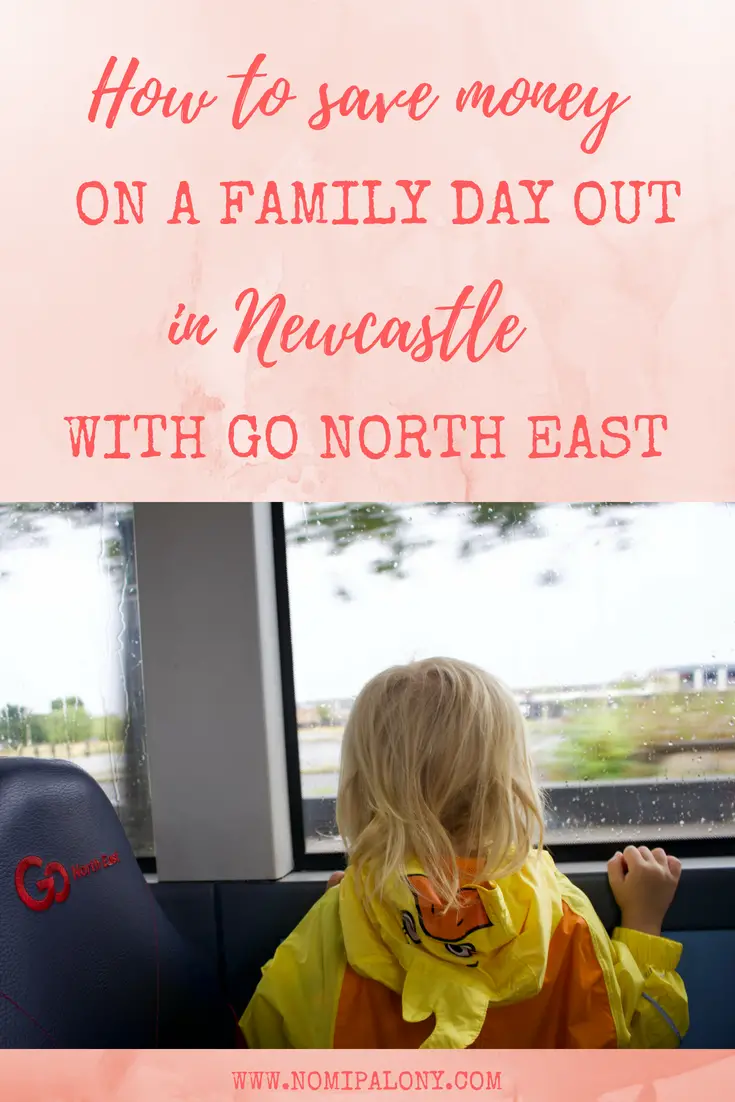 Disclaimer: This blog post was sponsored by Go North East. We chose where to go, what to do and paid for those things ourselves. For more details about my disclosure policy please see my about page.