You are currently laid in my arms asleep. It's 1.30pm on an idle Sunday and you are trying to nap but you keep coughing yourself awake. I don't even know where this cough came from. Unusually, you actually don't have a cold for once. I had nursed you down to sleep and gone downstairs to work on my blog but you had coughed so much you vomited in my bed. This is a common occurrence for you. So much so that we always sleep on a fleecy blanket so I can just whip it up in the night when you puke. I've never known such a cockily kid.
So the rest of this nap will take place in my arms in the rocking chair in the corner of my room. That's where we go when things get rough. You keep coughing and I think you are about to puke again. Your dad always seems to be somewhere else at these moments! He's got a knack for that.
Anyway, it provides me with some time to write a letter to you as you turn 2. Only one week to go. As always, it seems like it's come around ridiculously fast. My last letter to you was nearly 6 months ago now. It seems like just five minutes ago that I was writing this blog post of first birthday gift ideas.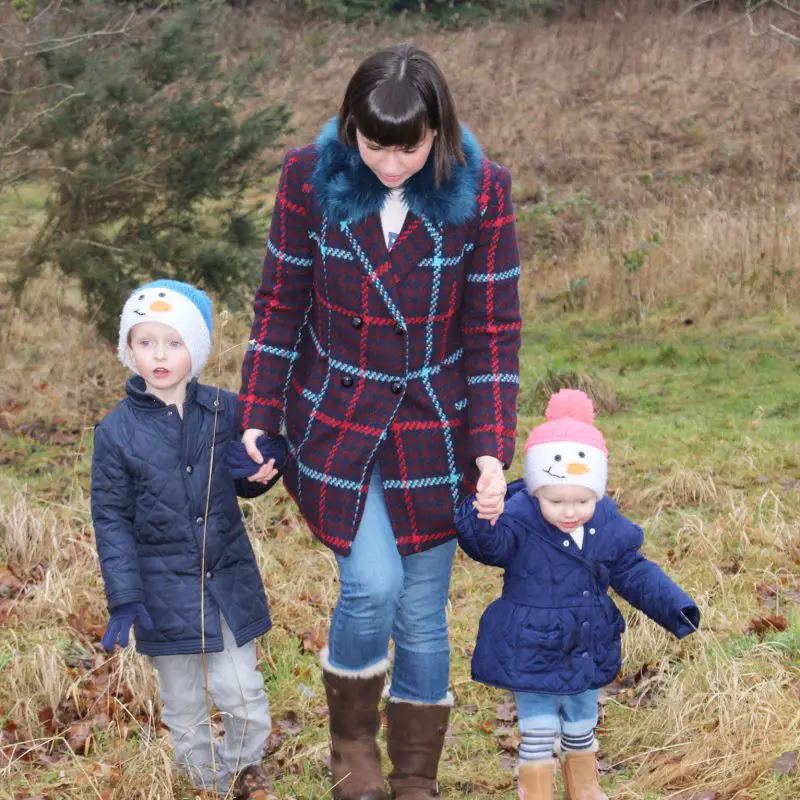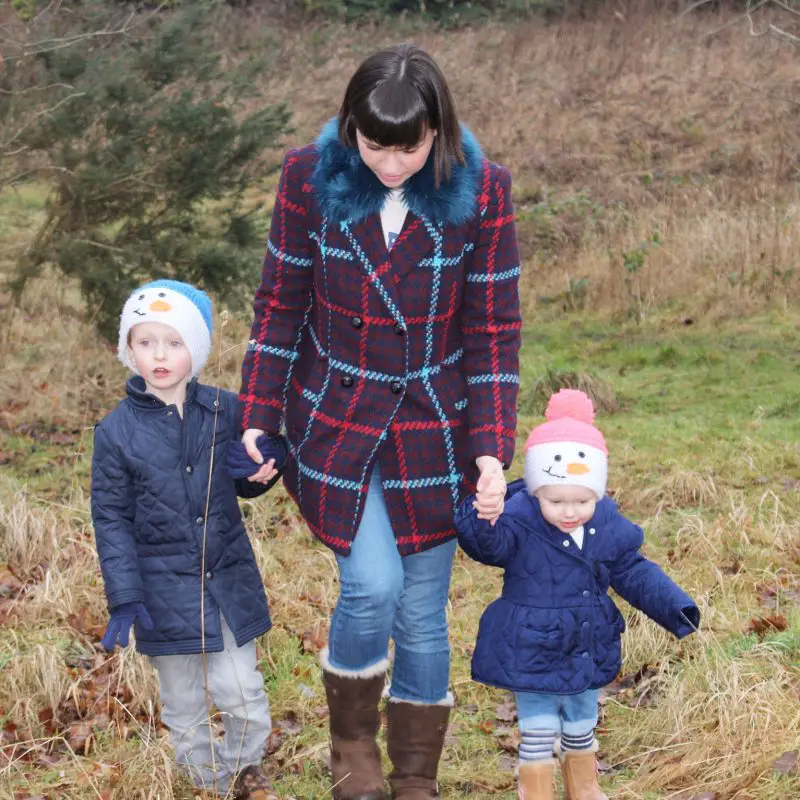 My Facebook 'on this day' keeps showing me statuses and photos of this time 2 years ago when I was overdue with you with my gloriously big baby bump! I'm totally romanticising how that felt now, as we women do. It feels like yesterday and simultaneously like decades ago.
The rate at which you children develop always astounds me. It's miraculous what you can do at the age of just 2. You spend your days running around, barking orders, you have lots of words you can say but aren't saying many sentences yet. You try to dress and undress yourself and are pretty adept at it. It took your big brother much longer to get to this point with clothes. You like clothes much more too and have strong opinions on what you do and don't want to wear. Especially with coats and shoes.
You are a force to be reckoned with. You have no idea you are tiny. The other night you shouted at the stars to 'get down' from the sky and I'm sure you thought that you could make them. You favourite words are instructions to others, 'stuck' (i.e. help me with this), come back, get down, no, outside (i.e. I want to go outside). You have a fiery temper and we still aren't quite sure how to get you to stop hitting us all. I'm hoping when you can communicate better it will reduce how frequently you slap the crap out of us. You and your brother oscillate wildly between adoring each other and playing beautifully, to physically fighting like drunk WWE wrestlers. You hold your own considering the 3 year age gap. You are lucky he's a gentle soul by nature.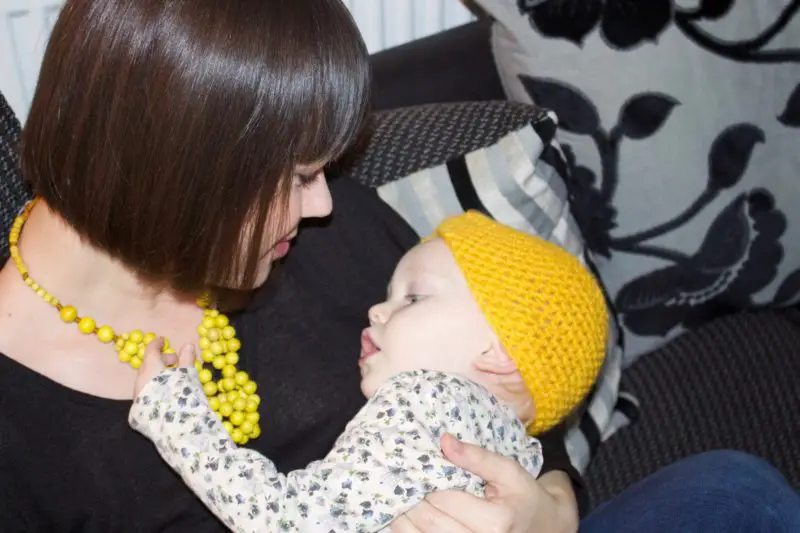 You adore music, singing and dancing. Although you are currently in the same phase your big brother went through where you want us to carry you and dance every time a song comes on which can be exhausting. You love the film Trolls and Moana and drag us out of our seats every song to sing and dance. You know so many words to songs and can hold a decent tune. Your little dance moves are so cute.
You are a total boob monster. You are asking to breastfeed all day and night and rarely an hour goes by that you don't clap at me, which is how you ask to breastfeed. I'm so pleased and proud that I've been able to meet my 2 year nursing goal for you. Now I'll continue as long as you want me to, I'll give you the freedom to self wean and I'm happy to stop whenever you are. I know that you will know when the right time is much better than I will.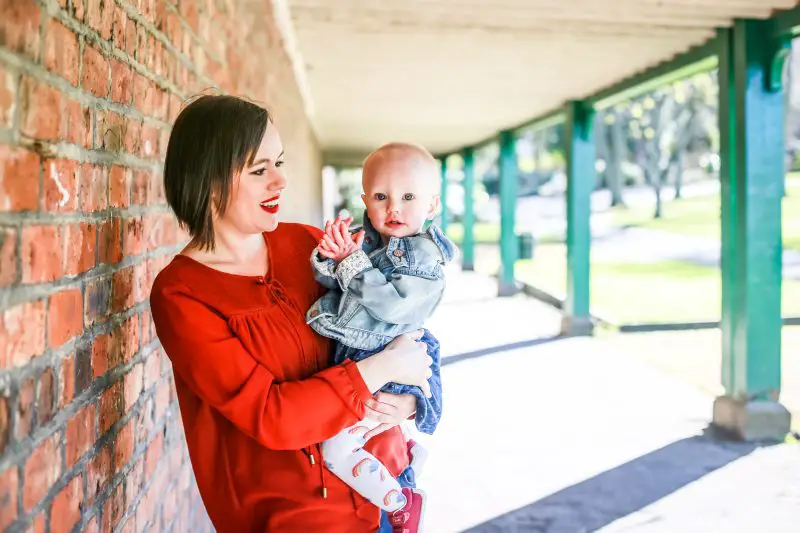 You still wake A LOT at night. You wake just as much as when you were a newborn but at least we can put you down now. We still bed-share so mostly I just nurse you back to sleep. You do self settle to sleep in my bed now which is huge progress for us. Your first 17-19 months you slept on us or in a baby carrier until midnight every night. This is much better! You've recently started napping in the bed instead of on me too which I'm loving. It's so much easier. I finally get a half hour break in the middle of the day.
You have a jealous streak and are very protective of your mama, you don't like it when I hug or kiss anyone else and you don't like me holding other babies.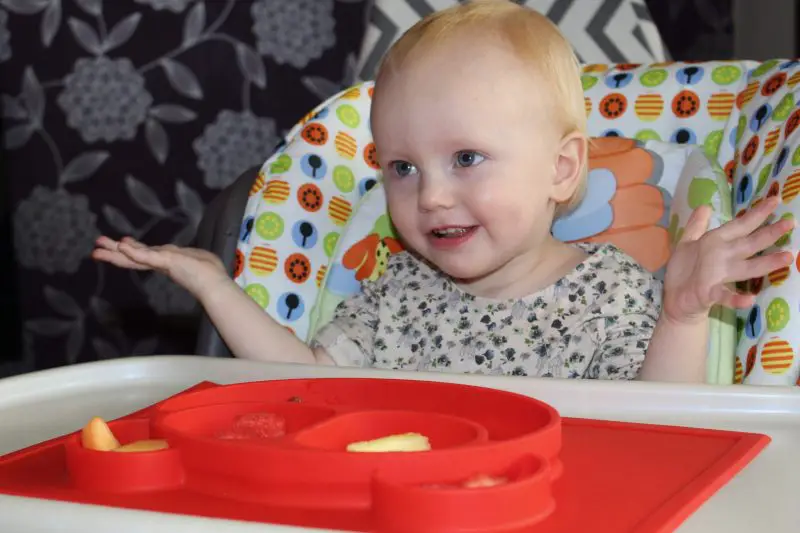 Your second birthday gift list comprises of clothes, Trolls toys and Moana toys. It's hard to buy for you as you have all Arlo's old stuff to play with too. You do like dolls though and he hasn't really had any of those as he never cared for them.
You have lots of cute habits and quirks that we love. You always seem to like to take little things around with you. When we go to bed on a night you will usually have some little characters in your hands like Peppa Pig and Prince Hans from Frozen and I have to pry them from your fists once you fall asleep. The other day you insisted on taking a Dostoyevsky book on the school run and made us look like right weirdos.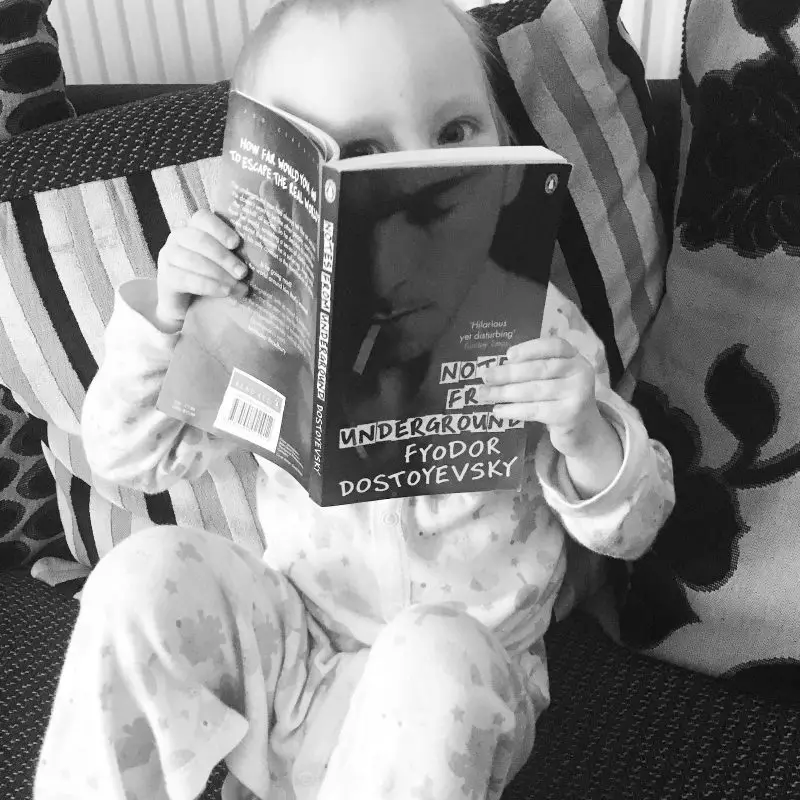 I just adore you. Everyone does.  You charm people instantly with your combination of girly baby sweetness and your wild feral streak. You are such a dichotomy of temperaments like every good person should be.
It's been such a privilege watching you grow from one to two. I'm so honoured to be your mam. I'm so pleased I've been blogging and vlogging so it's all captured for us to look back on because let's be honest, I've dropped the ball on your baby book, like most second-time parents do!
I'm relishing in this age, having gone through it once before, I know it's both the start and the end of the toddler years. This year to age 3 where you will become a preschooler. I don't want it to ever end. You are my last baby and I don't want to say goodbye to these chubby thighs and your soft squishy bum yet.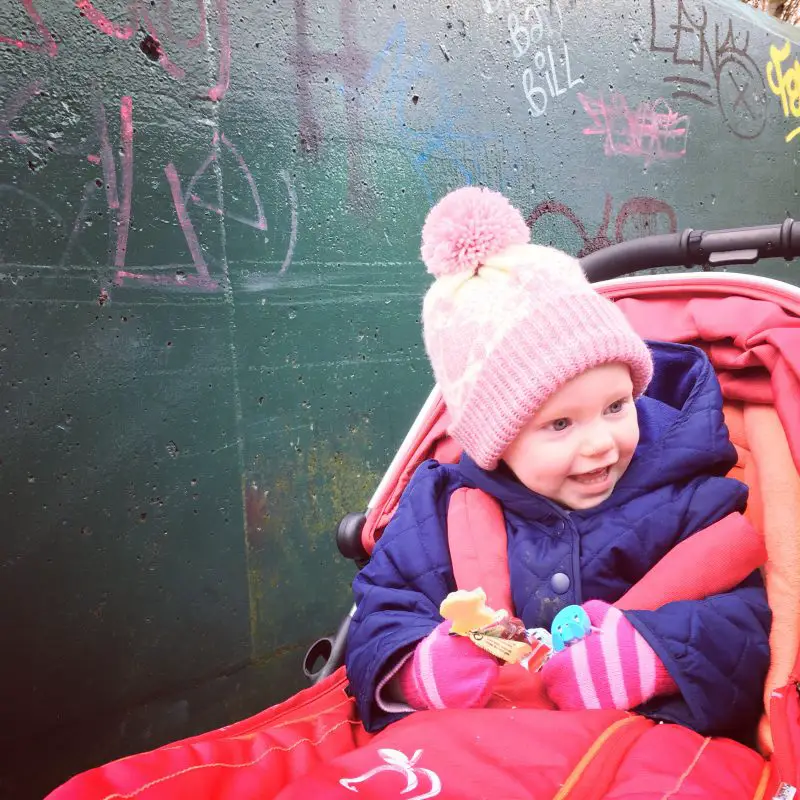 So my promise to you as you turn 2 is I'll soak up every last bit of this time with you. I'll live in the moment with you like only children can. I'll get down to your level and see things from your perspective and I'll give you as much freedom as is safe and I can bear. I'll nurse you as long as you need me to and I'll cuddle you every time you wake at night for as long as it takes.
And most importantly of all, I'll stop your brother from killing you and you from killing yourself, which seems to be a very real daily risk.
I 'lud' you peanut and I hope you love being 2.