We are huge Harry Potter fans in our house and I'm thrilled the kids seem to love it too. It gives me a great excuse to buy Harry Potter toys for myself, cough, I mean them. Today I'm bringing you my top 10 Harry Potter gifts. As usual, they are in order of cheapest to most expensive. You can buy them all on Amazon and I've included the (affiliate) links below each item if you prefer to shop at Amazon.
Hallmark Harry Potter Itty Bittys £6.99
For the littlest Harry potter fans, these Hallmark Itty Bittys are cute collectible Harry Potter characters to snuggle with. You can get Harry, Hermione, Dumbledore and Ron. They are £6.99 each or you can buy the set for £24.99.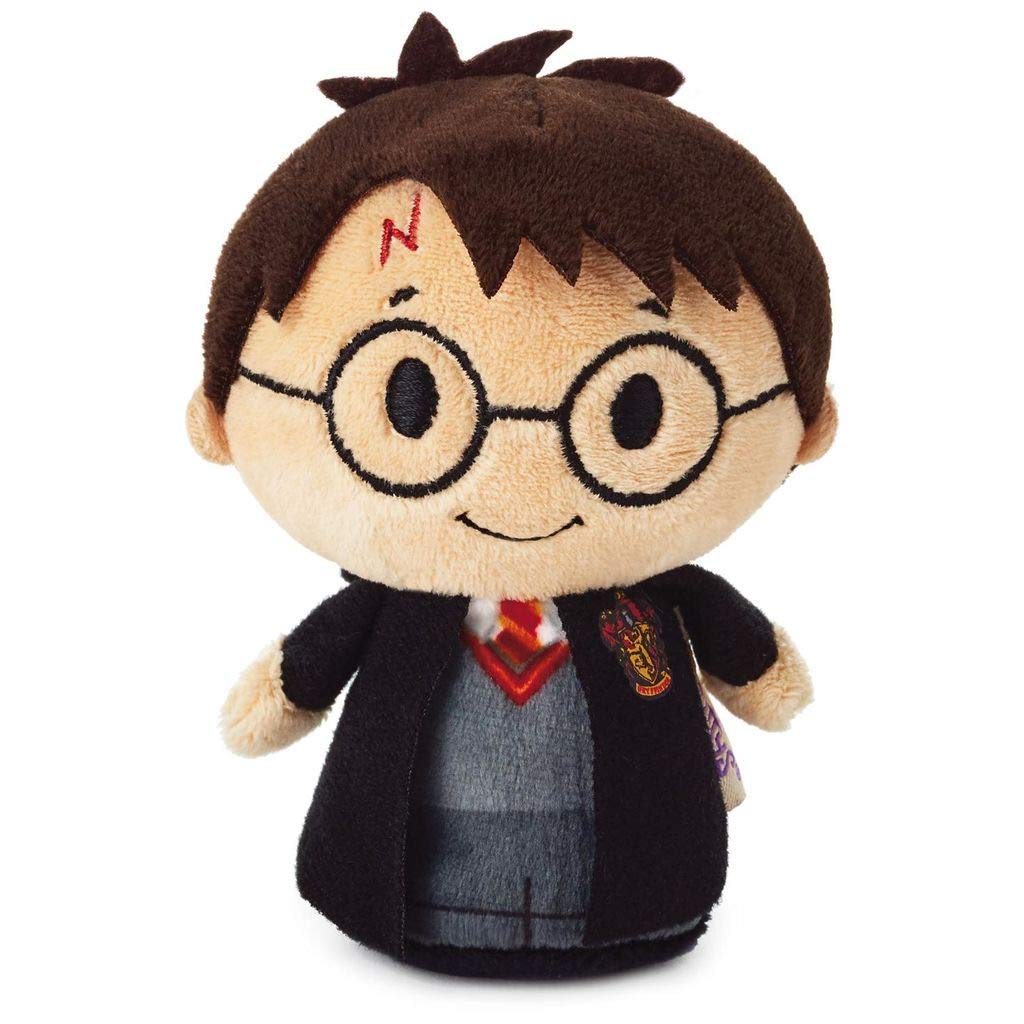 Honeydukes Scratch and Sniff Adventure £9.99
Gosh the 90s revival really is complete, they've even brought scratch and sniff back which I hadn't seen since my saved by the bell scratch and sniff stickers I used to love! 'From Fizzing Whizbees to Cockroach Clusters, Bertie Bott's Every Flavour Beans to Chocolate Frogs, the Harry Potter films abound with sweets to enchant and astonish! Now for the first time, fans can scratch and savour the scents of delectable confections straight from the shelves of Honeydukes! Look back on the most mouthwatering Harry Potter movie moments in this beautiful, scented hardback, perfect for fans of all ages.'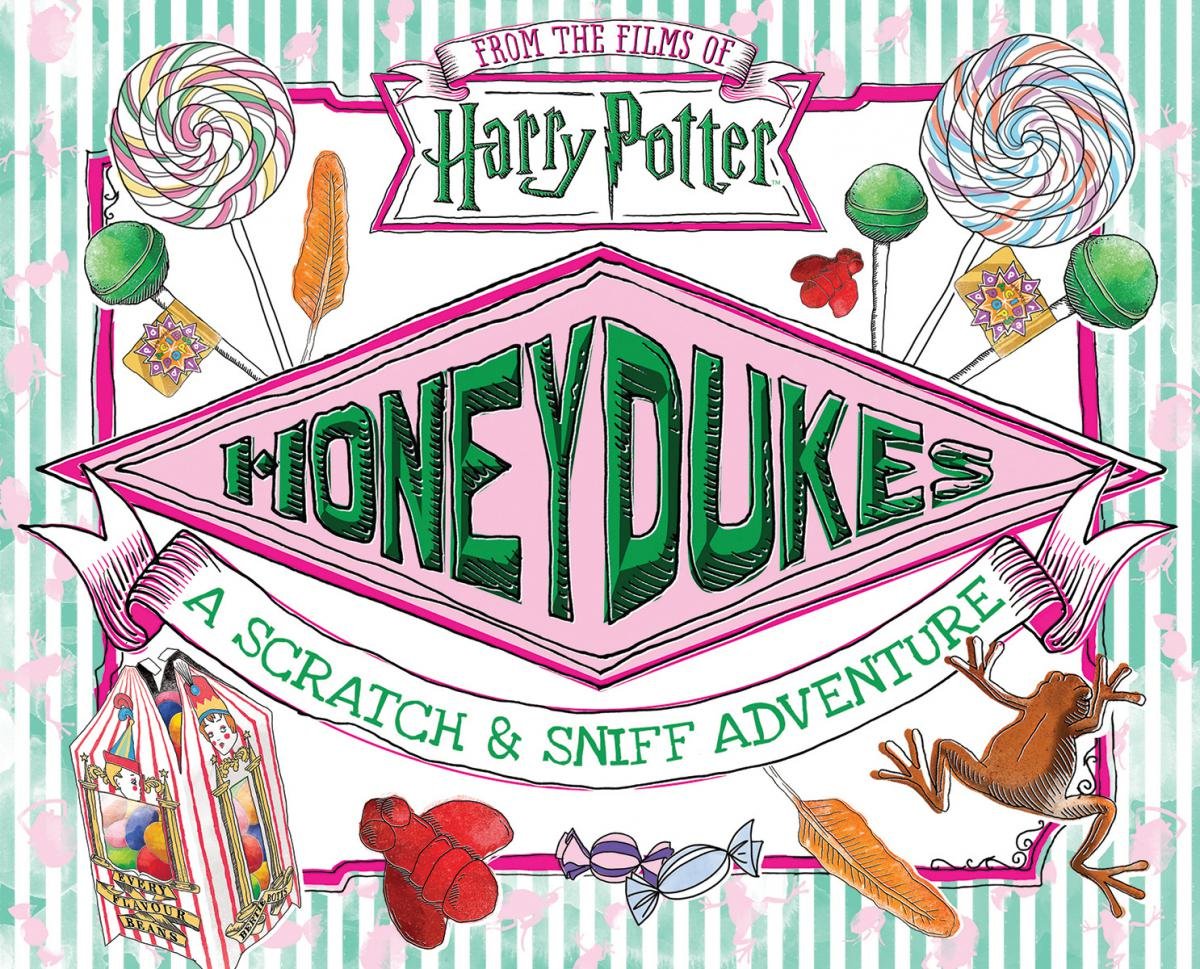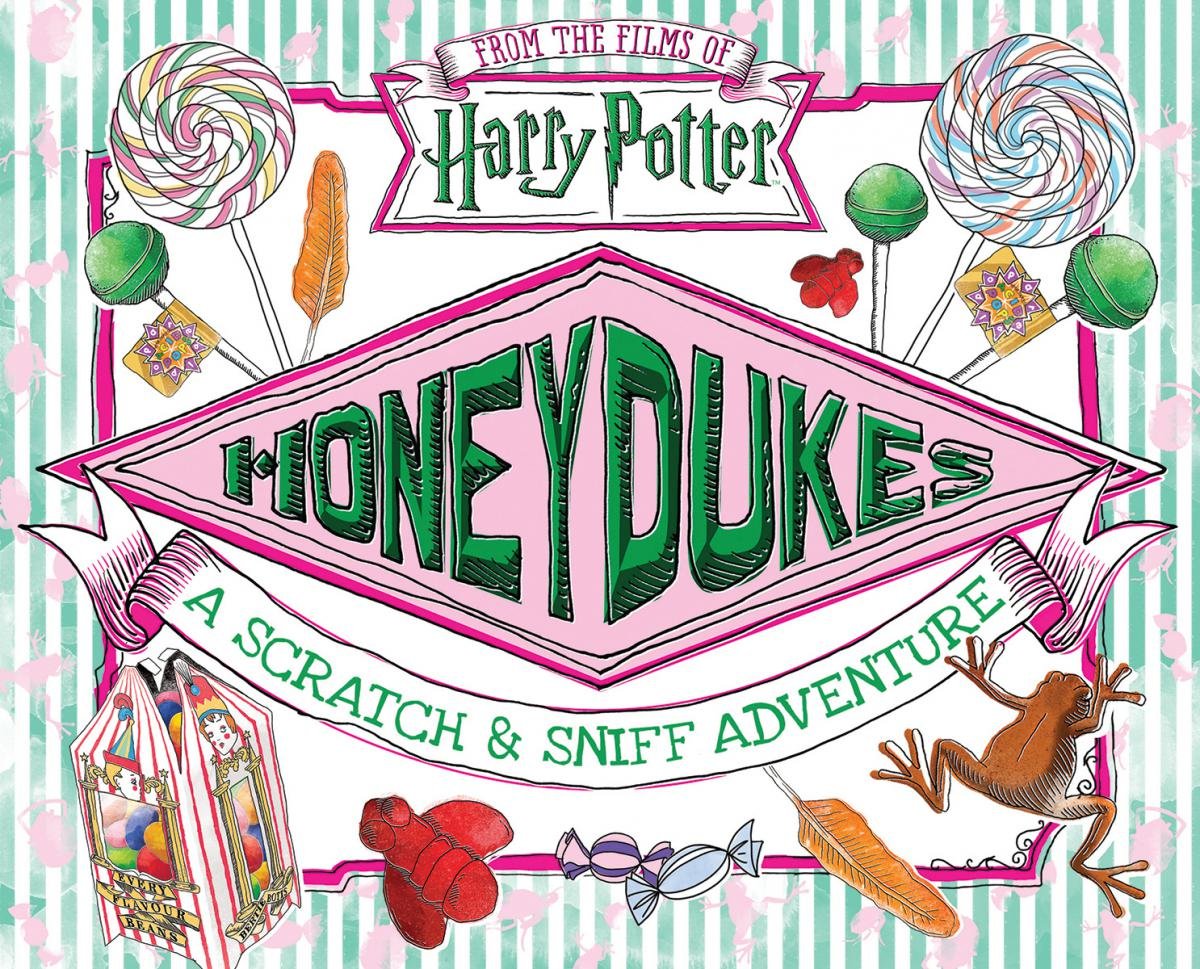 Harry Potter notebook and wand pen £12.39
This official Harry Potter merchandise notebook and wand pen would make a great gift for any aspiring wizard! It's embossed with the logo and features the Hogwarts crest on every page.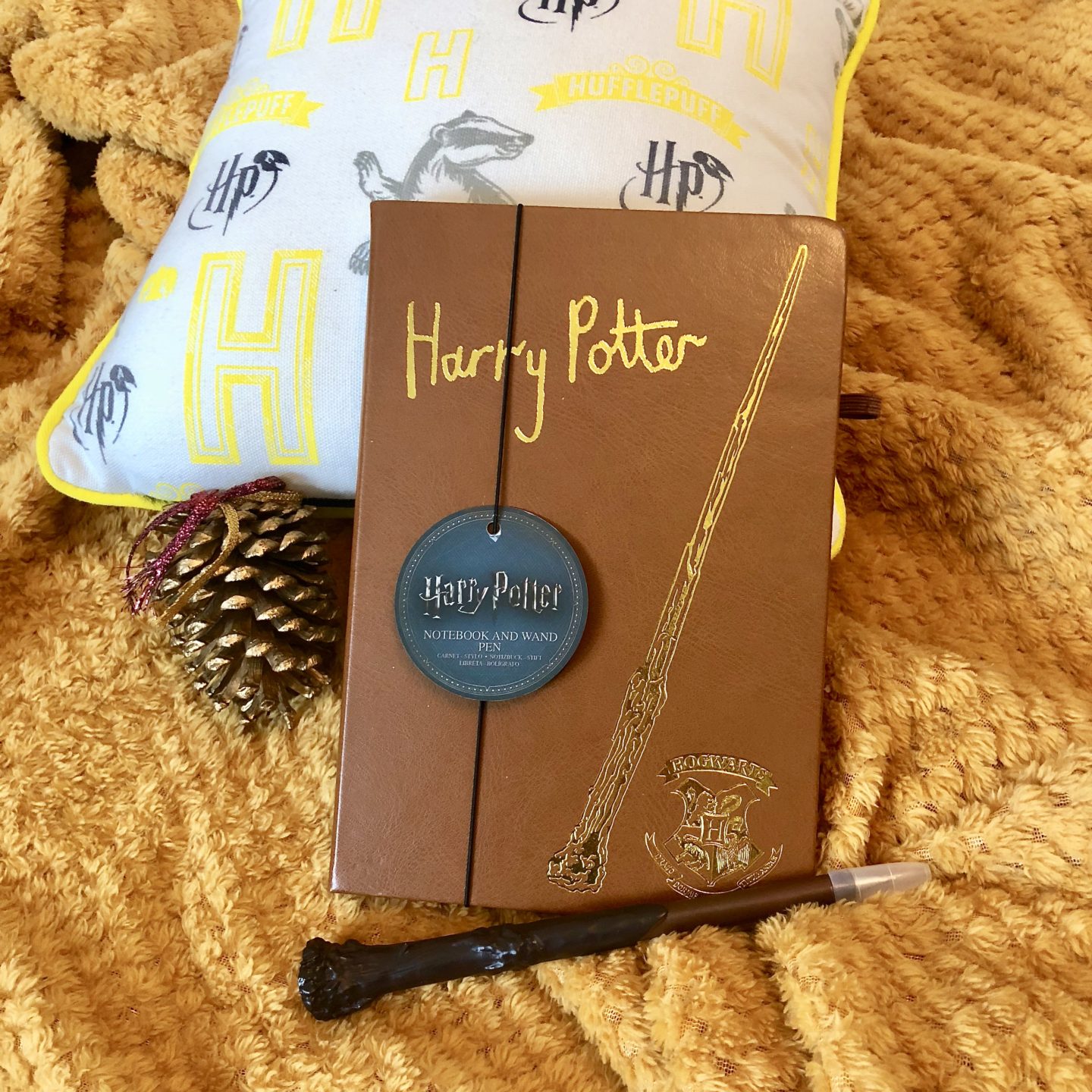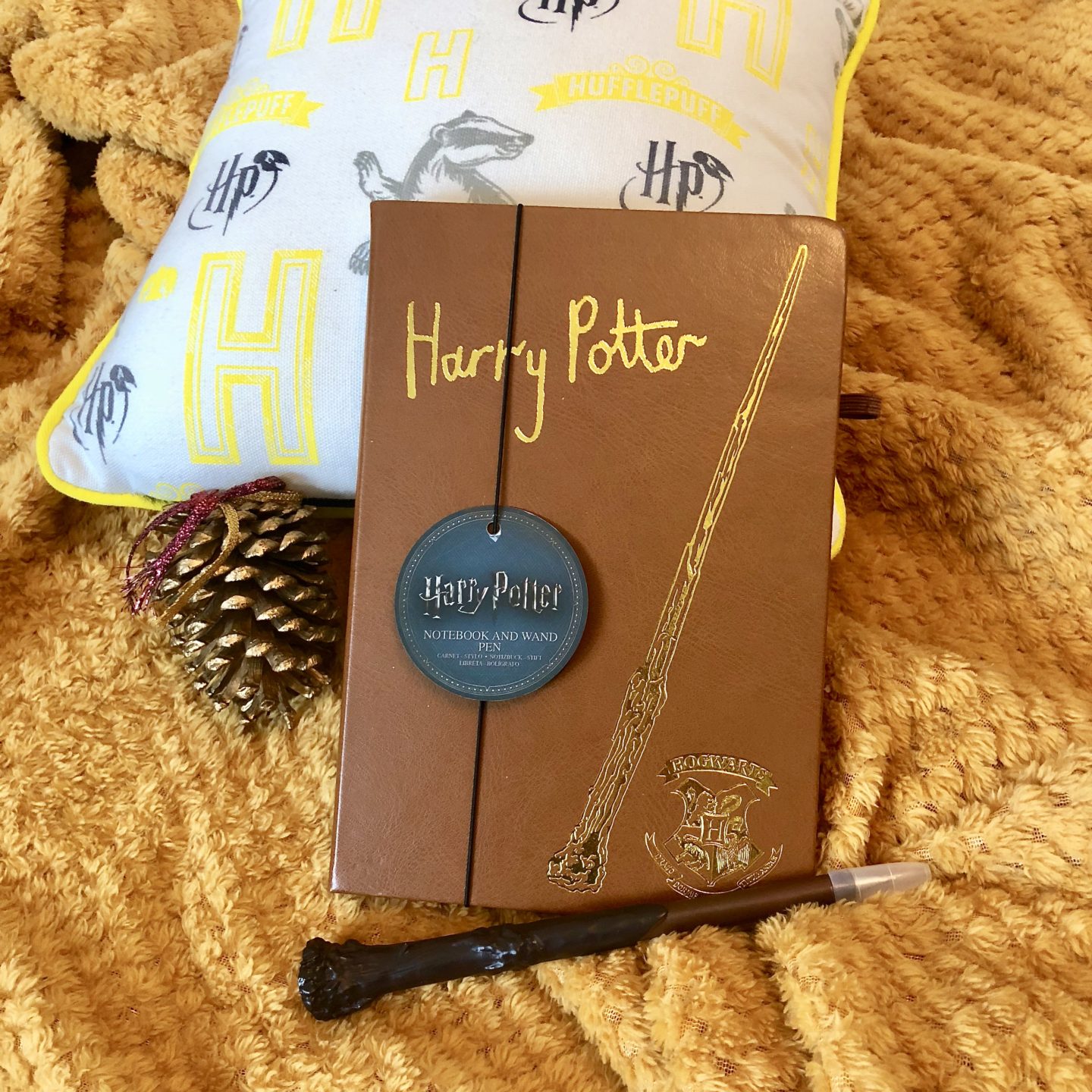 Rubie's Harry Potter Broomstick £15.54
My 3 year old complained at Halloween that we didn't have any broomsticks so I think we need to add broomsticks to our Harry Potter costume collection (of course we have robes already).


Wizard Training Wand £19.99
These are cool new electronic wands that you can learn 11 signature spells and play with friends! Pretty neat huh?! You can choose from Harry, Dumbledore or Voldemort's wands.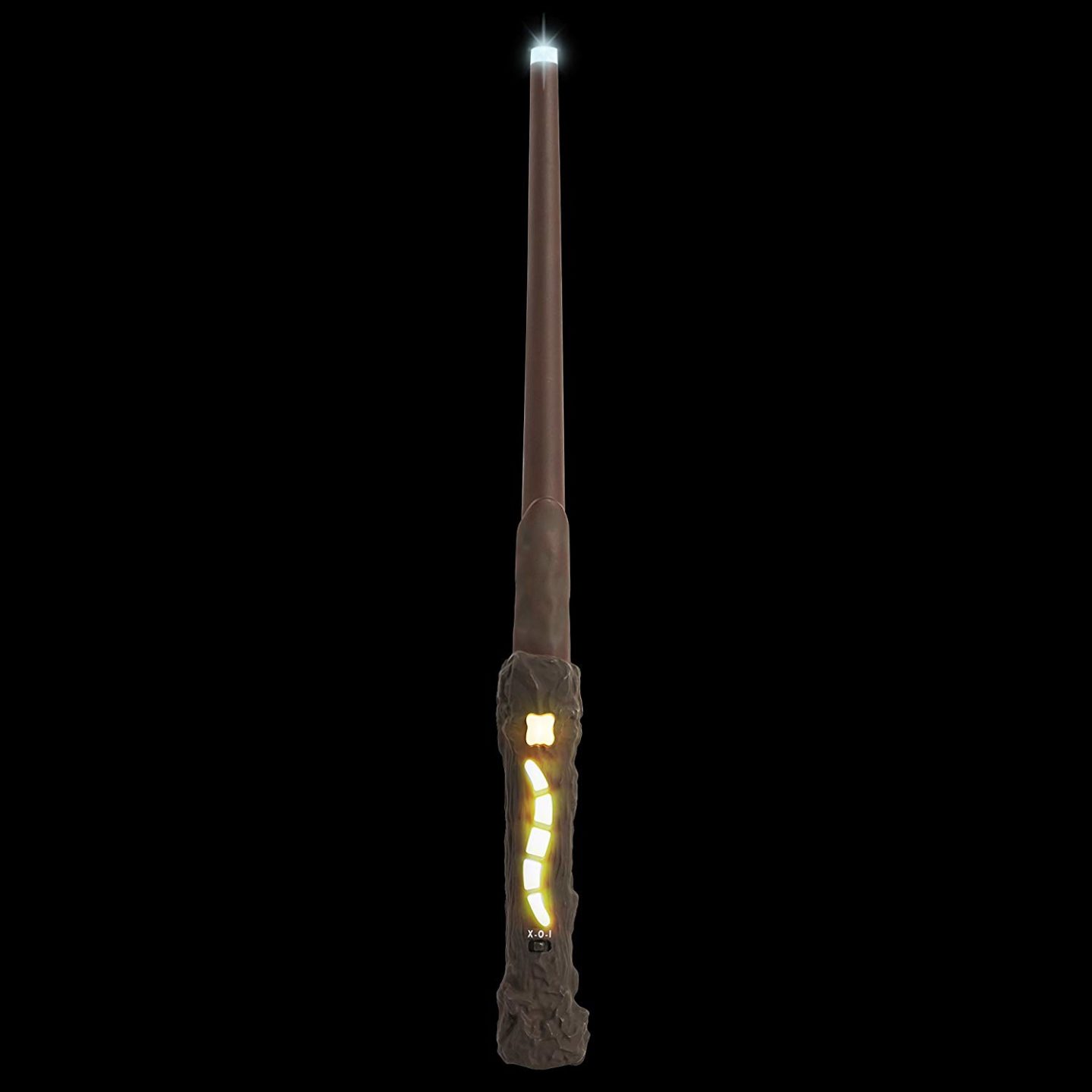 Harry Potter and the Philosopher's Stone: Illustrated Edition £21
Every Harry Potter fan should have the illustrated books as a child. These are big and hefty and beautiful and you can make wonderful memories reading them with your children every evening. The illustrations are stunning.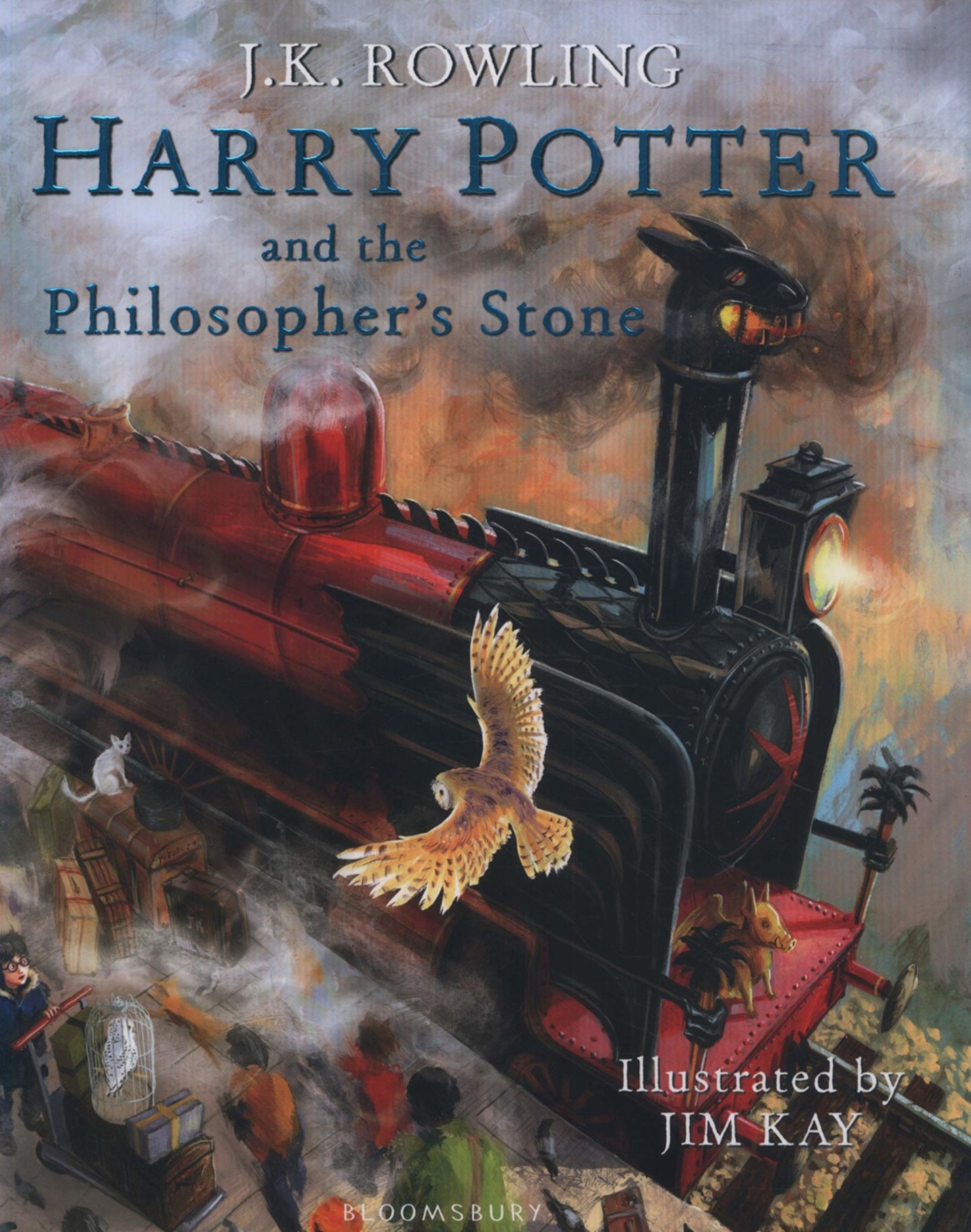 Lego Quidditch Match Building Set £34.99
This set is one of the best value for money Harry Potter lego sets in my opinion. It includes 6 Harry Potter mini figures and you can even fire a bludger with it. It's recommended for ages 7 and up so perfect for my son who turns 7 at Christmas.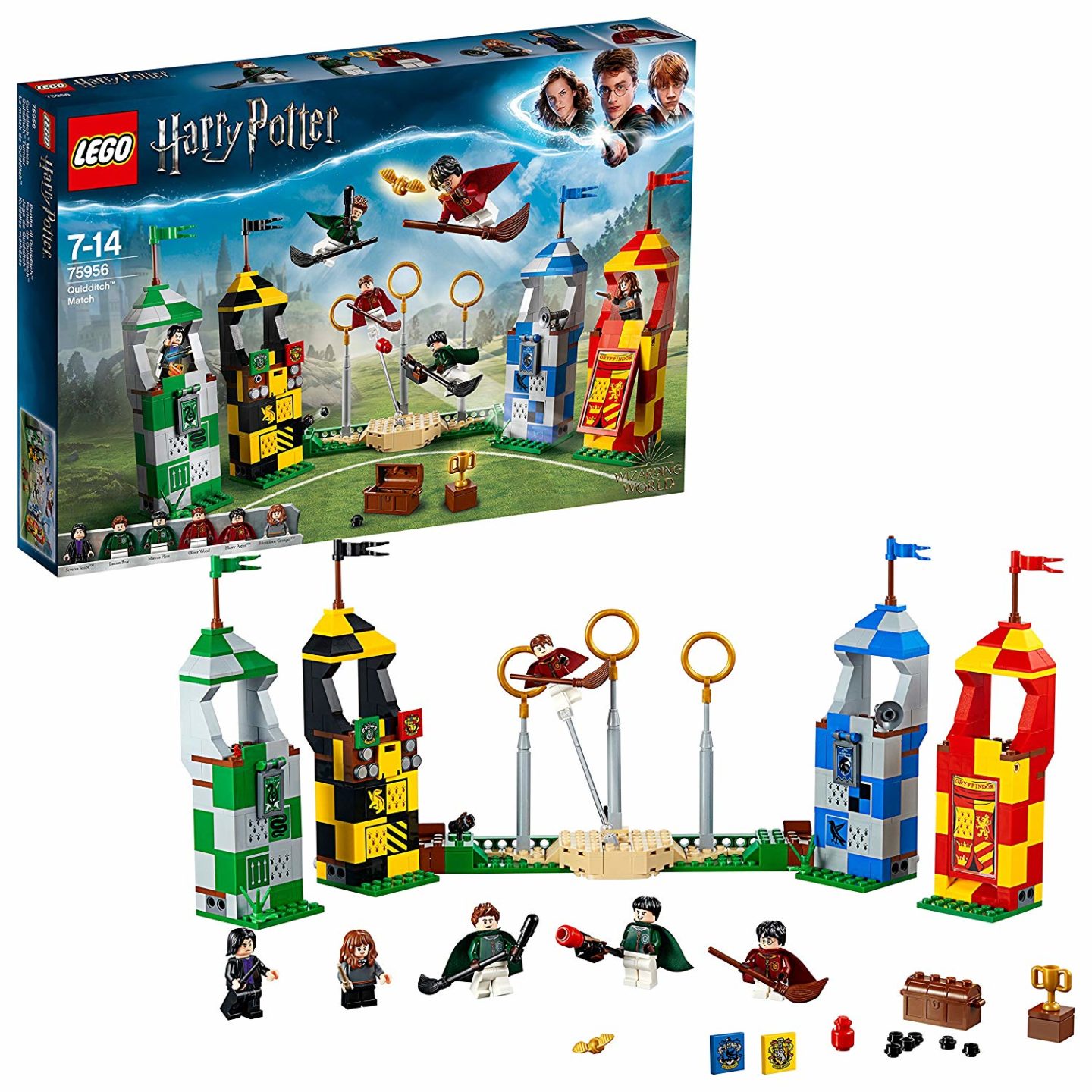 Sorting Hat £41.75
The most exciting new Harry Potter toy on the market this year. Put the sorting hat on your head and find out your Hogwarts house. My only issue is that it just picks a house at random and we take our houses seriously. Like, you can't be calling me a Ravenclaw when I'm a Hufflepuff. That shit ain't cool! But if you aren't as intense as we are about it, it would make a neat toy and novelty party piece.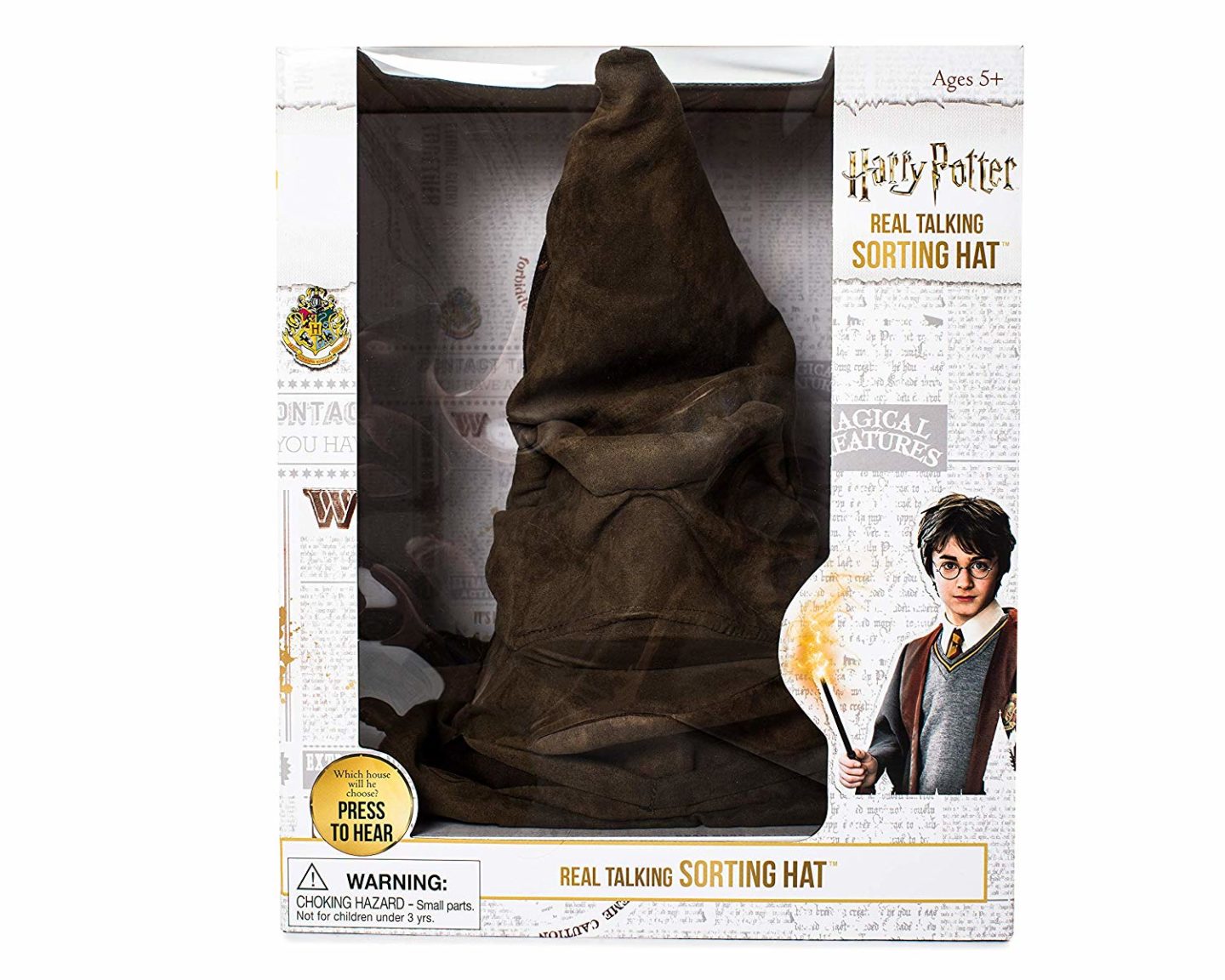 Kano Harry Potter Coding kit £79.99
This looks amazing, my favourite on the list! I'm really keen on my kids learning how to code as it's the world they are going to live in. With this you can build a wand that responds to your movements. It teaches kids to code with over 70 step-by-step creative challenges. On their tablet, they will be able to make feathers fly, goblets multiply, fire flow, pumpkins grow, and more. I'll be honest, I kinda want it for me. Maybe it can teach this 35 year old to code too! Such a worthwhile but fun STEM toy.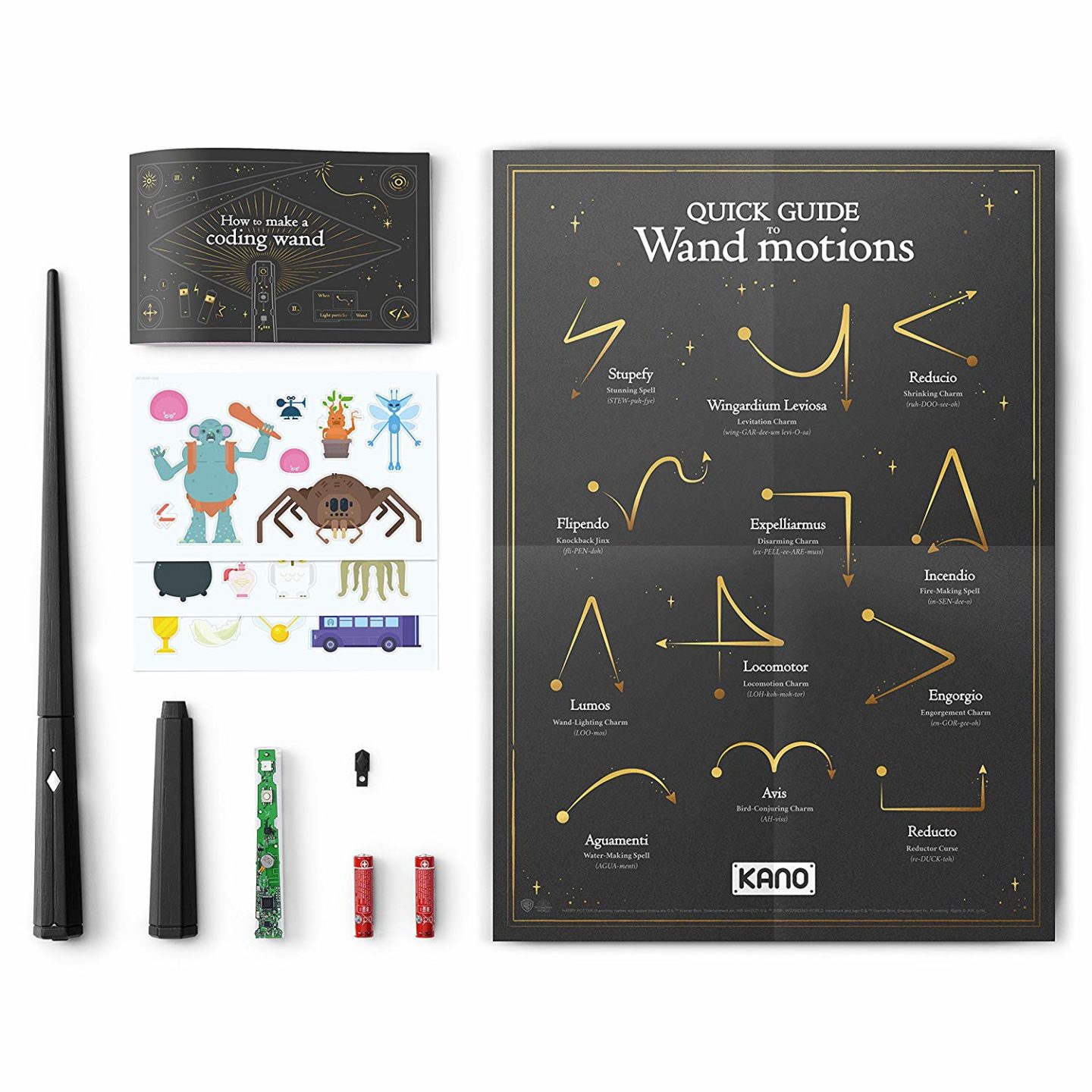 Lego Hogwarts £349.99
I want this SO BAD. But I really can't justify the expense YET, but once the kids get a bit older where they can really get invested in building it then I think we might take the plunge. For now though, I'll just swoon over it longingly in the Lego store. It's amazing. I could look at it all day. I just wish it wasn't so expensive.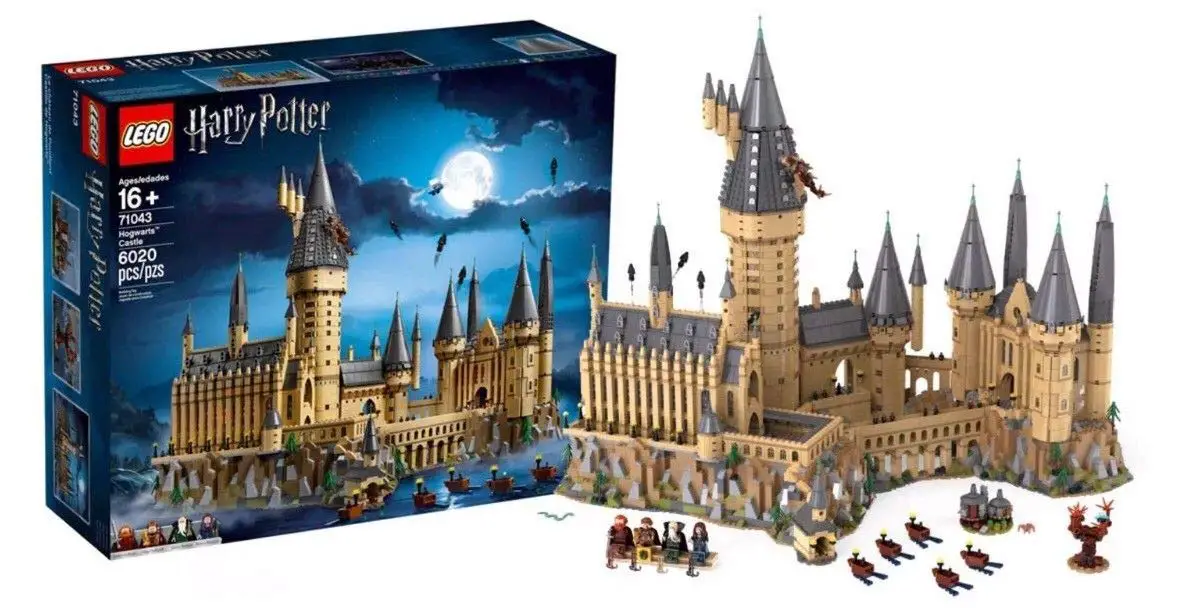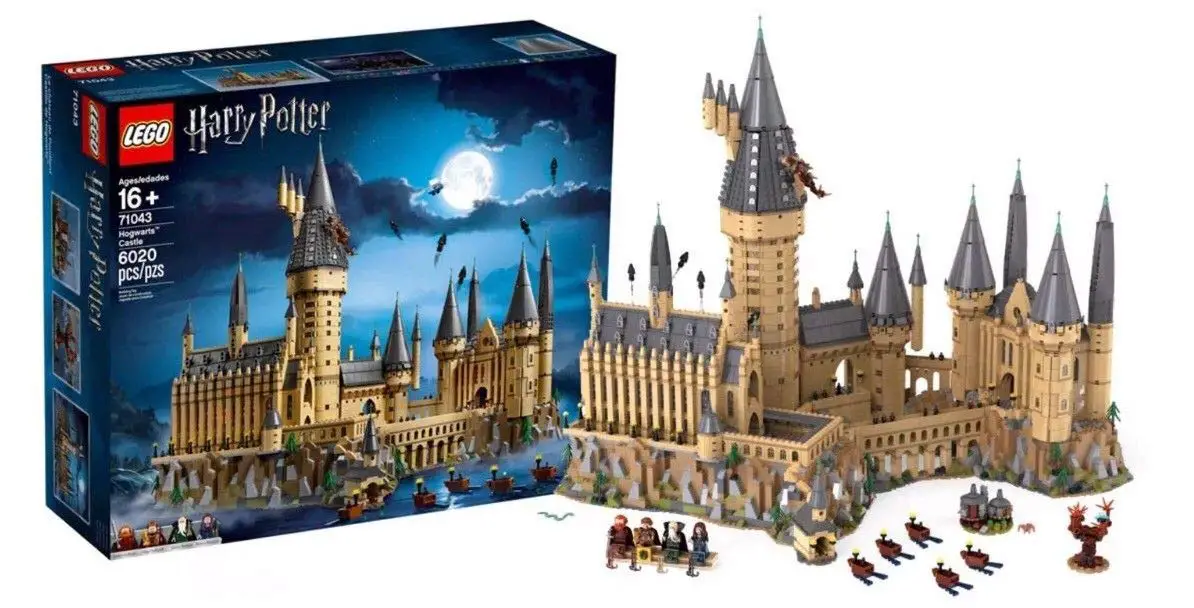 Which is your favourite Harry Potter gift? And what Hogwarts house are you? Let me know in the comments!
If you are still looking for gift inspiration, check out my other recent gift guides – top ten unicorn gifts, 10 Pokemon gifts for kids you can buy on Amazon, 10 gift ideas for 4 year olds and Great gift ideas for seven year olds.
If you liked this post you might also like:
If you have enjoyed this post or found it useful, here are some quick and easy ways that you can support Nomipalony or say thanks: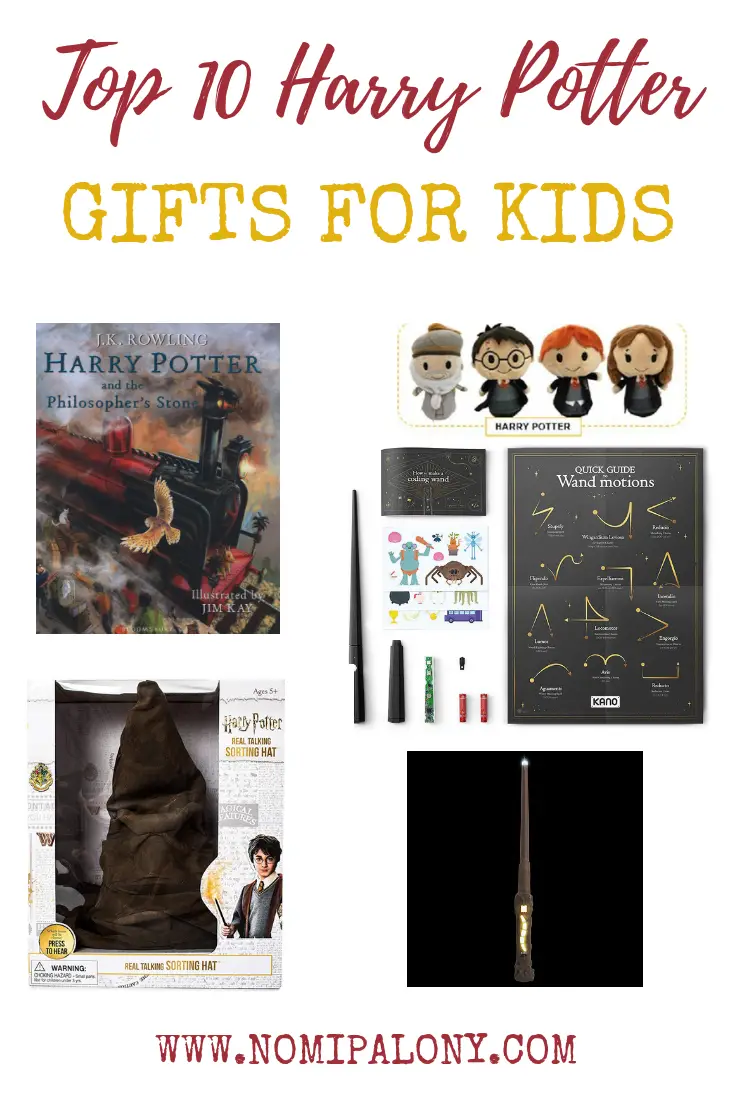 Disclaimer: Prices correct at the time of publishing. This blog post contains some product placement. This post contains affiliate links. If you purchase an item through an affiliate link you do not pay anymore but I do receive a small fee for referring you. For my full disclosure, please see my about page.