My daughter is obsessed with all things horses and their spikey headed friends. I feel like I've spent most of November and December looking at unicorn paraphernalia for her so today I'm sharing some of my favourite finds for those of you who have unicorn lovers in your house too! You might also like my blog post on 15 ideas for Christmas gifts for children. Prices were correct at the time of publishing. Read on for my best unicorn gifts for kids…
Crayola Colour n Style Unicorn Craft Kit £7.98
This one is a bargain. My daughter loved colouring this in and washing it back off again.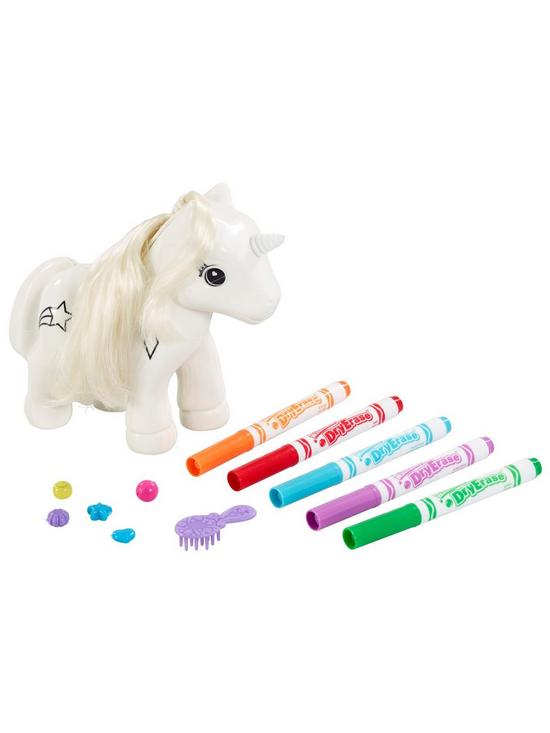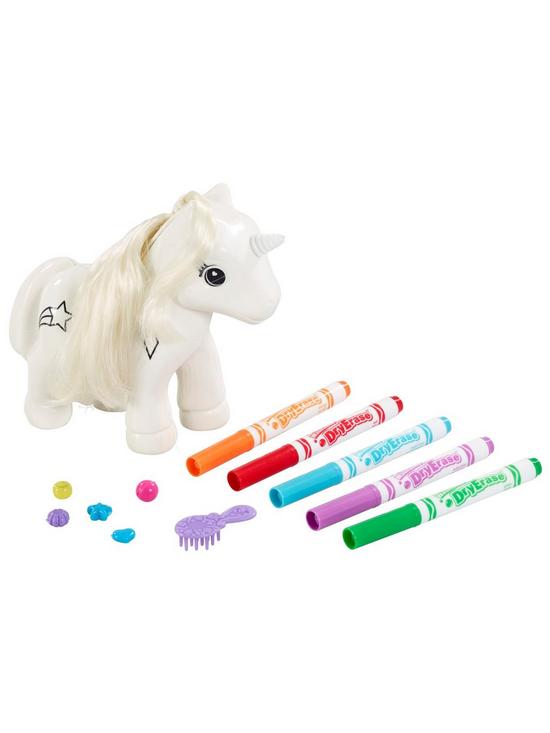 Schleich Rainbow Unicorn Mare £13.78
Have you ever seen a more beautiful unicorn? Schleich animals are the business – Lena has a horse and rider and it's the only horse and rider where the actual rider stays on. This might sound superficial but when you are asked 9,000 times a day to stick a doll on a horse this stuff MATTERS. I think we need to add this to her collection and that may just be so I can play with it too. It's so pretty!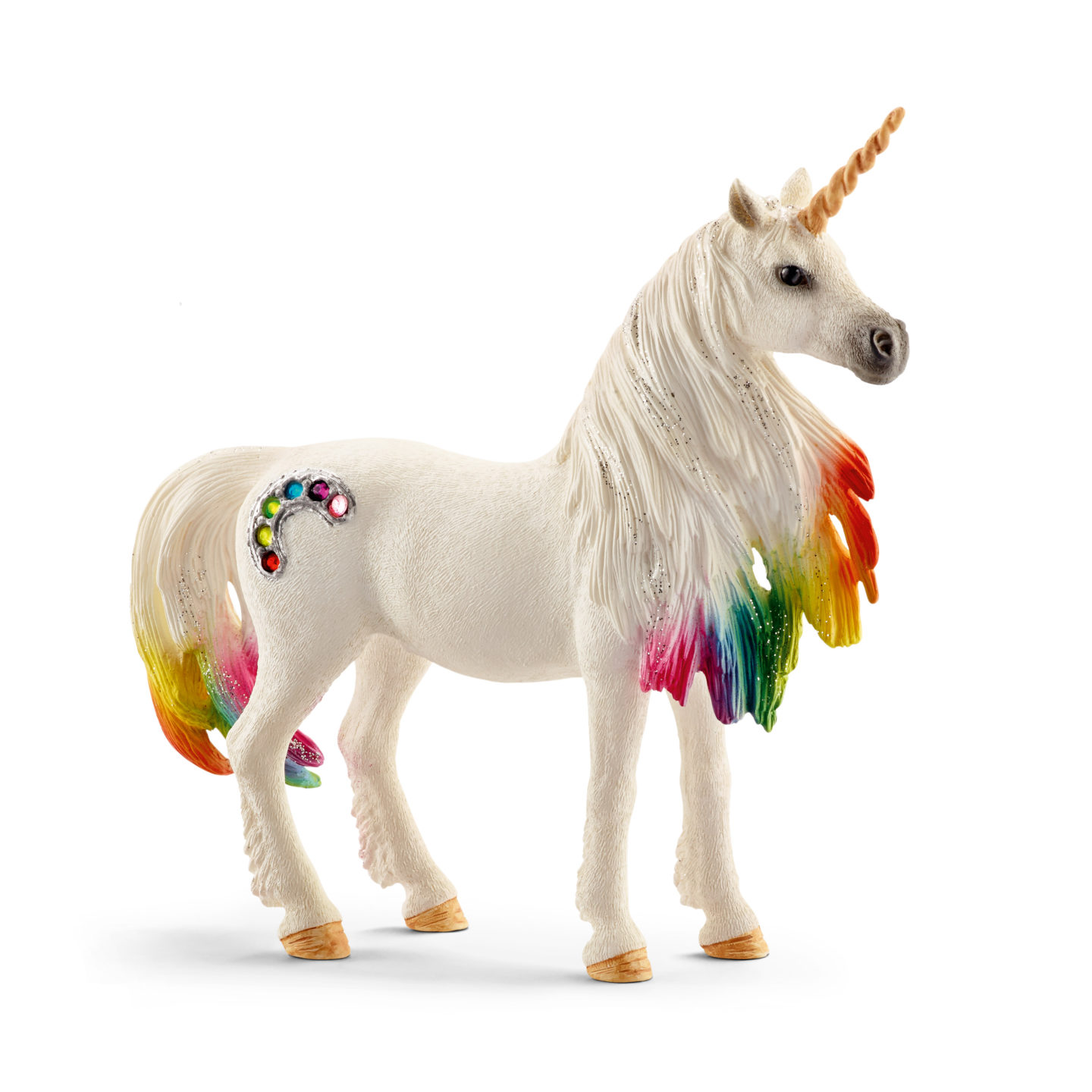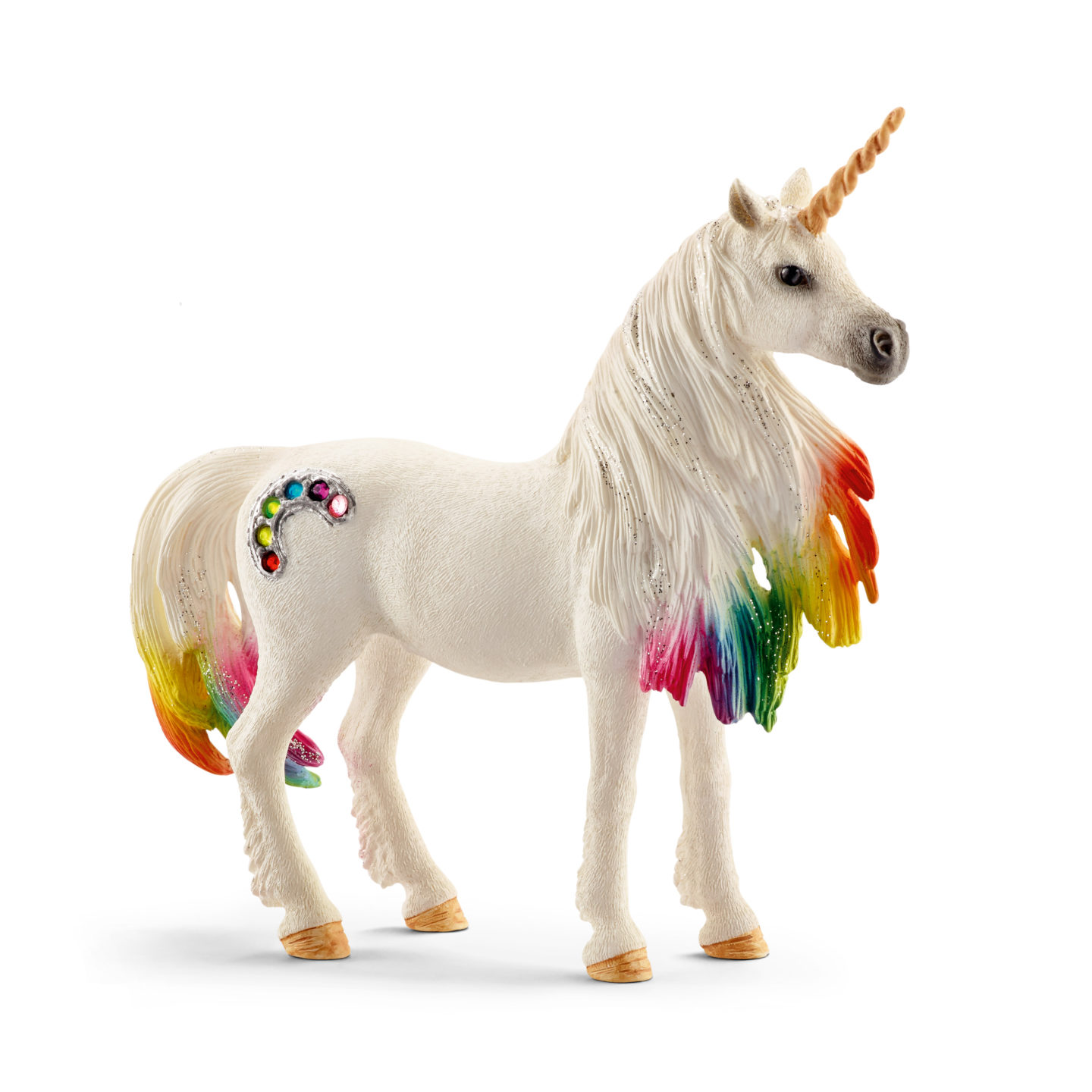 Skip Hop Zoo Little Kids Backpack in Eureka Unicorn £14.95
Skip Hop have a whole unicorn range and their unicorn back pack (affiliate link) is perfect for a school bag with an external pocket for a water bottle and a front pouch for easy access items (we keep gloves in and hand sanitiser in it). I love the yellow and blue colours with pink accents. It makes a nice change from most the unicorn stuff being made pink all the time.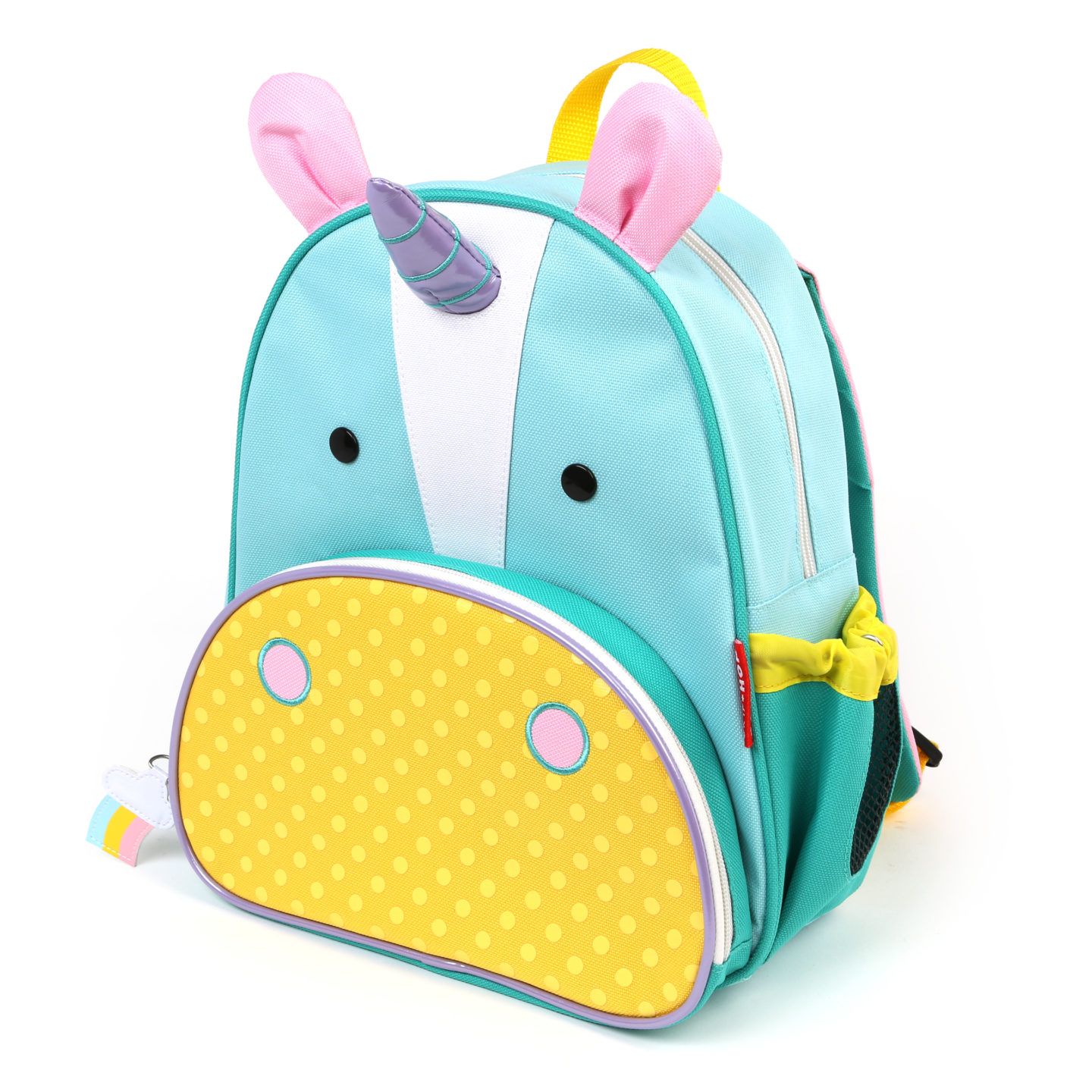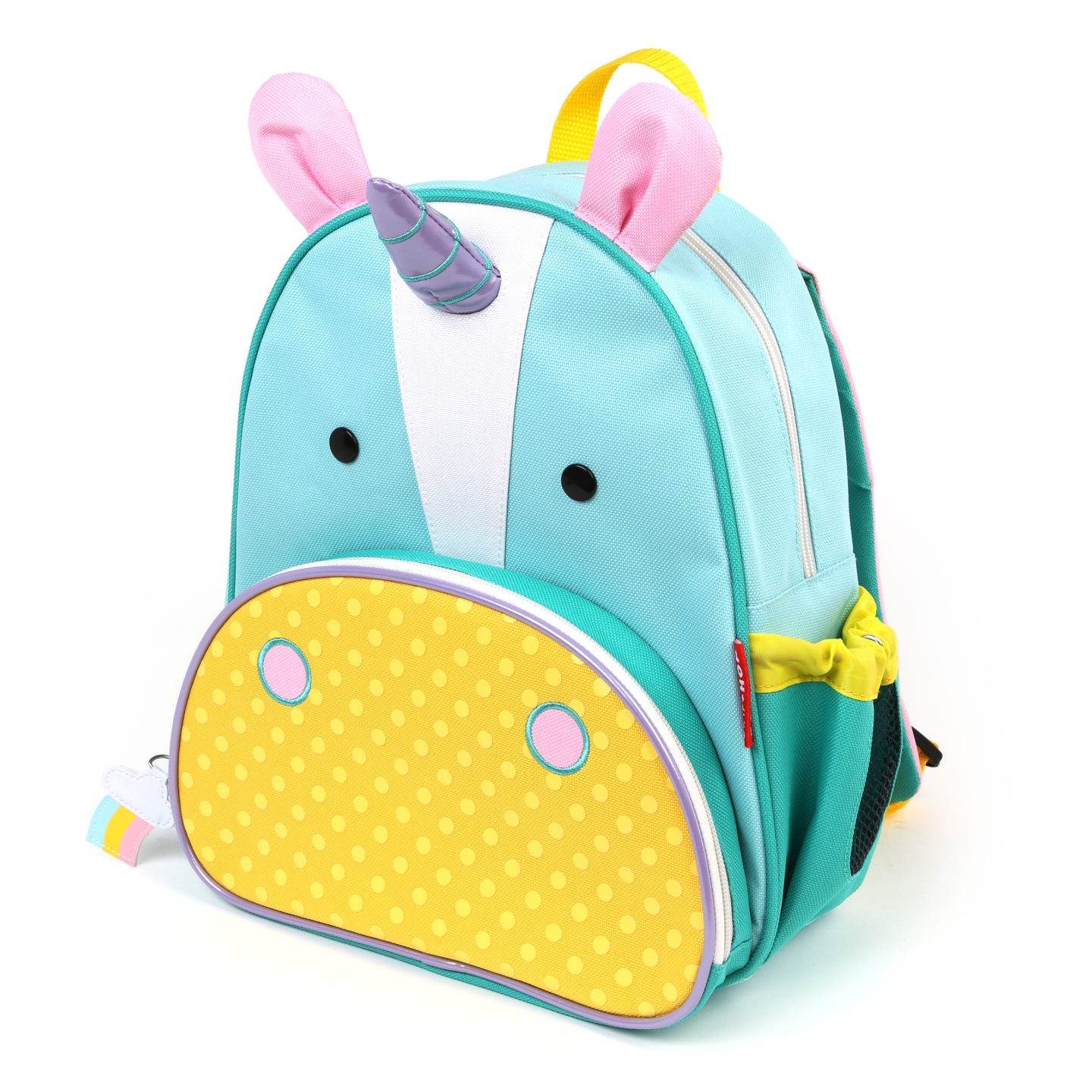 Ride On Unicorn Costume £21.99
My daughter adores this costume.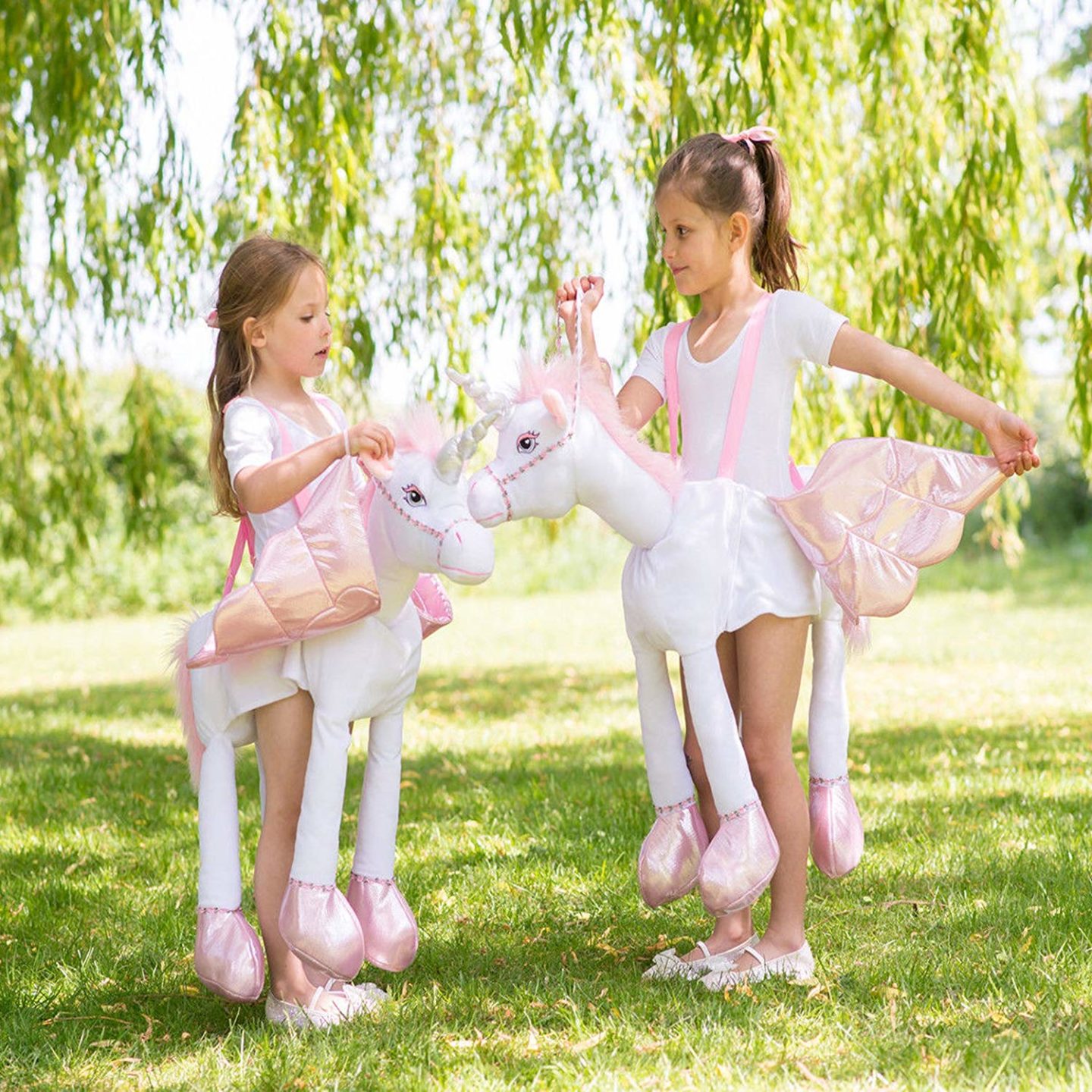 My Fairy Garden – Fairy Light Garden £23.99
Both My Fairy Garden Unicorn Garden and Fairy Light Garden include a toy unicorn in it. This version is the more deluxe version that lights up for night too. 'With this ultimate Fairy Garden play-set you can create a beautiful home where Fairies Heather and Elvie, and their friends the baby unicorn and hedgehog, will love to live. Included is an enchanted fairy mushroom home that doubles as a night-light…just blow on the magic candle through the window to make it light up, accompanied by gentle harp music! There is also a secret home for the hedgehog, a pretty bridge to connect to other gardens and two areas in which to grow a lawn using the grass seeds provided.' Pure magic!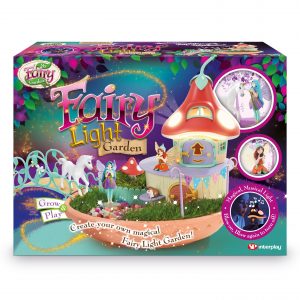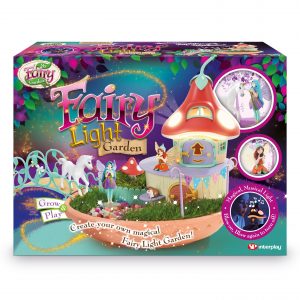 GUND My Magical Light Sound Unicorn Soft Toy £24.37
A simple but effective unicorn stuffed toy perfect for hugging and make believe play. It's made all the more magical because when you stroke it's rainbow mane, it's wings lights up and it makes a special magical sound.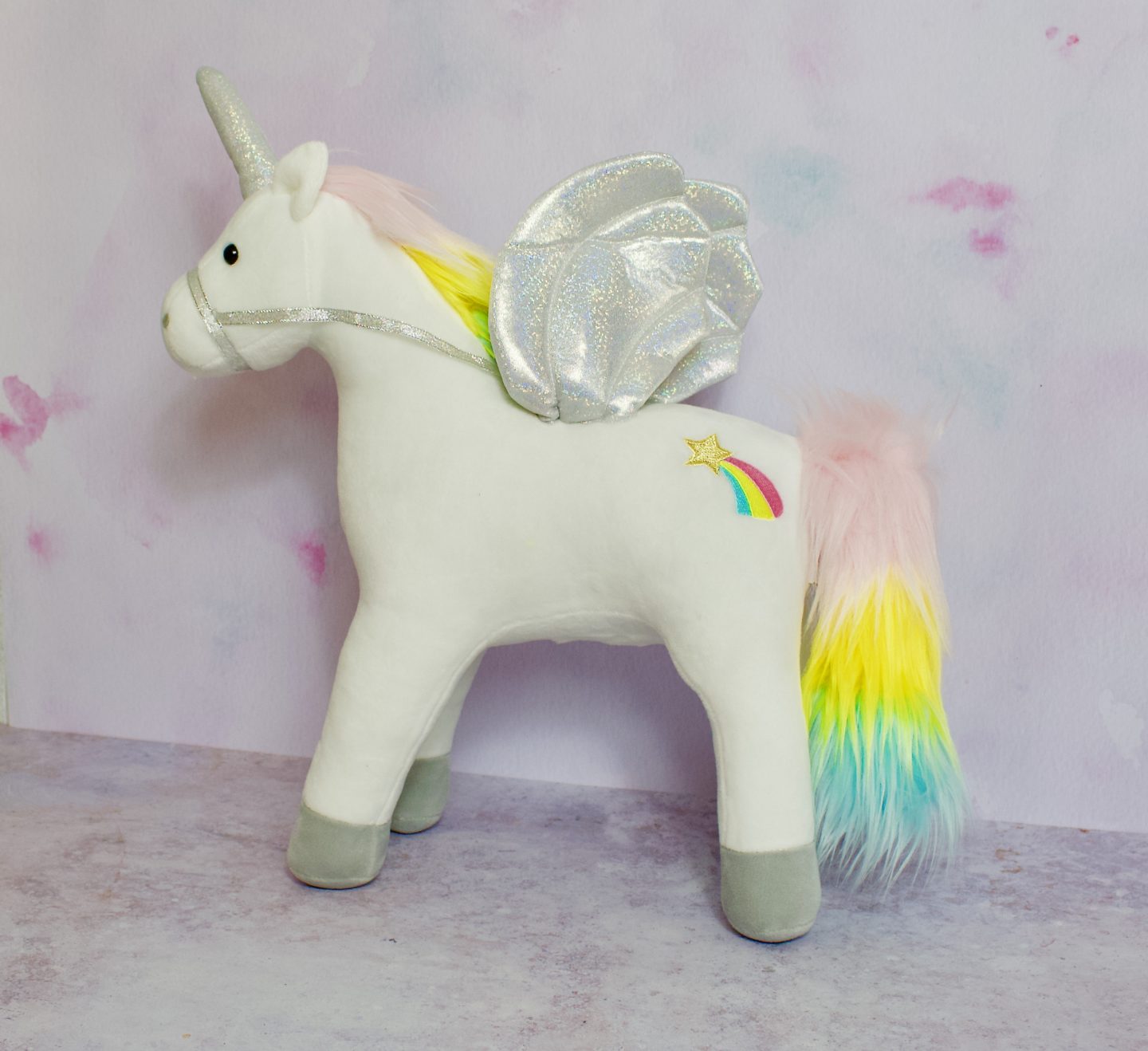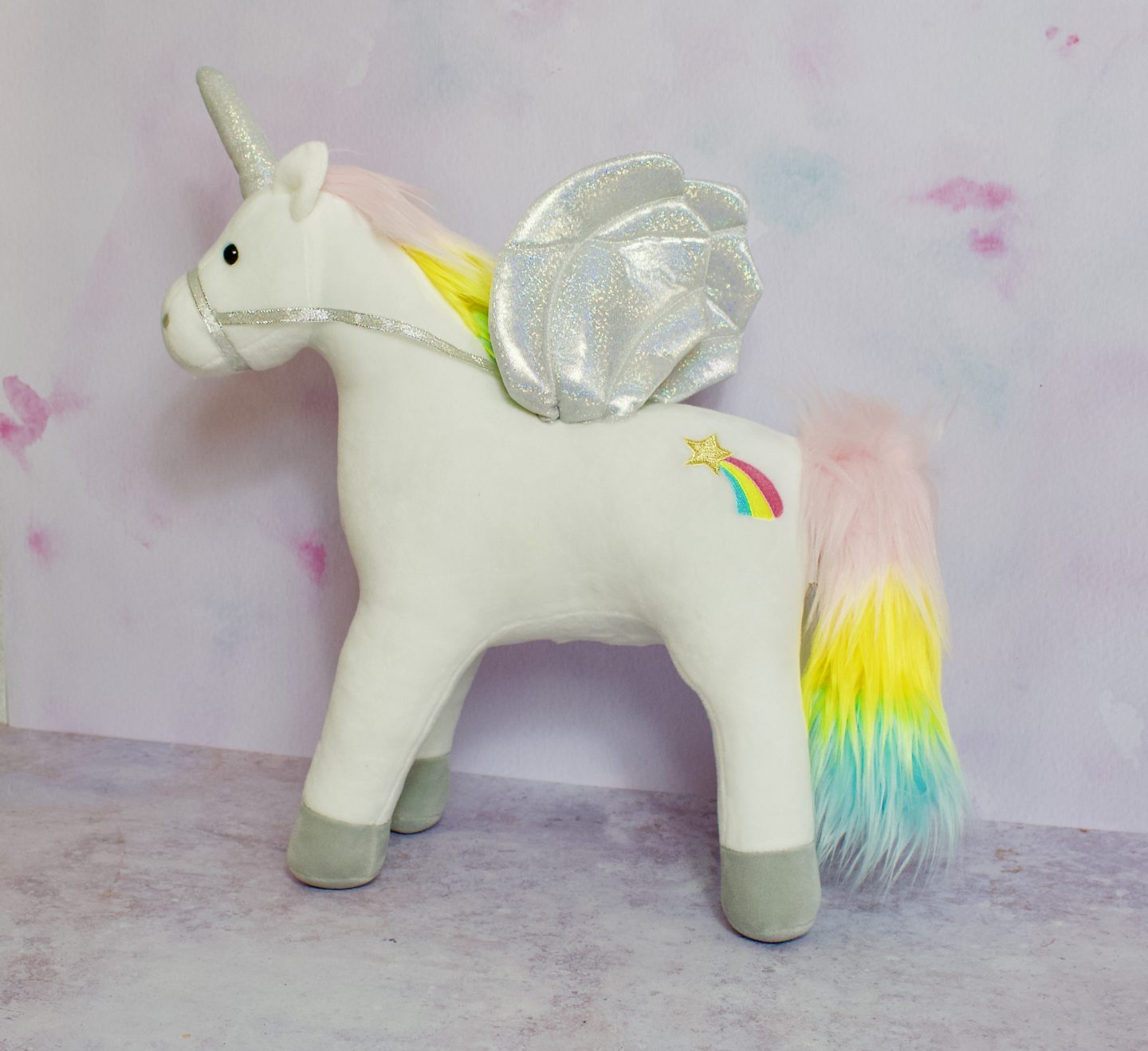 Rainbocorn Sequin Surprise Unicorn £20
This is a winner for kids who love surprise eggs (do any not?!) and unicorns making it a sterling toy choice this Christmas. Rainbocorns come in 6 different options – unicorns, kittycorns, pupplycorns, hamstercorns, bunnycorns and monkeycorns. Rainbocorn (affiliate link) hatches from its bright mystery egg and has a unique reversible sequin heart that reveals a magical surprise when swiped! Every Rainbocorn also comes with a little baby Boo-Boocorn, a tiny collectable hiding in a little egg! Can you find the rare TWIN Boo- Boocorns?!'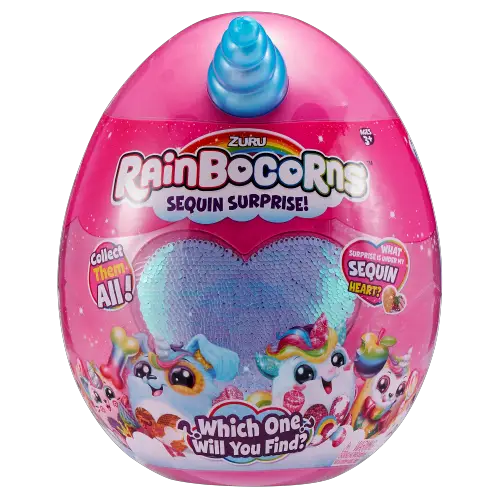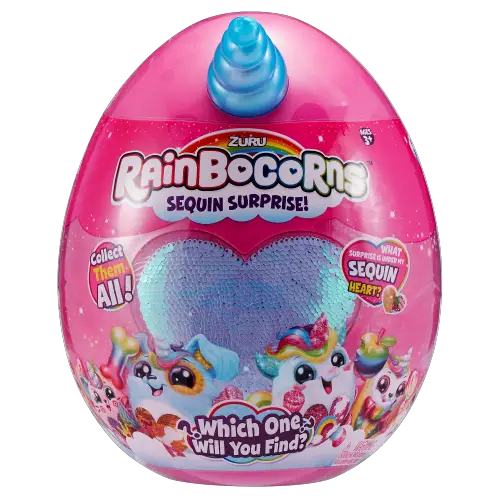 Playmobil 5208 Take Along Unicorn Fairy Island £53.27
Doesn't this just look magical?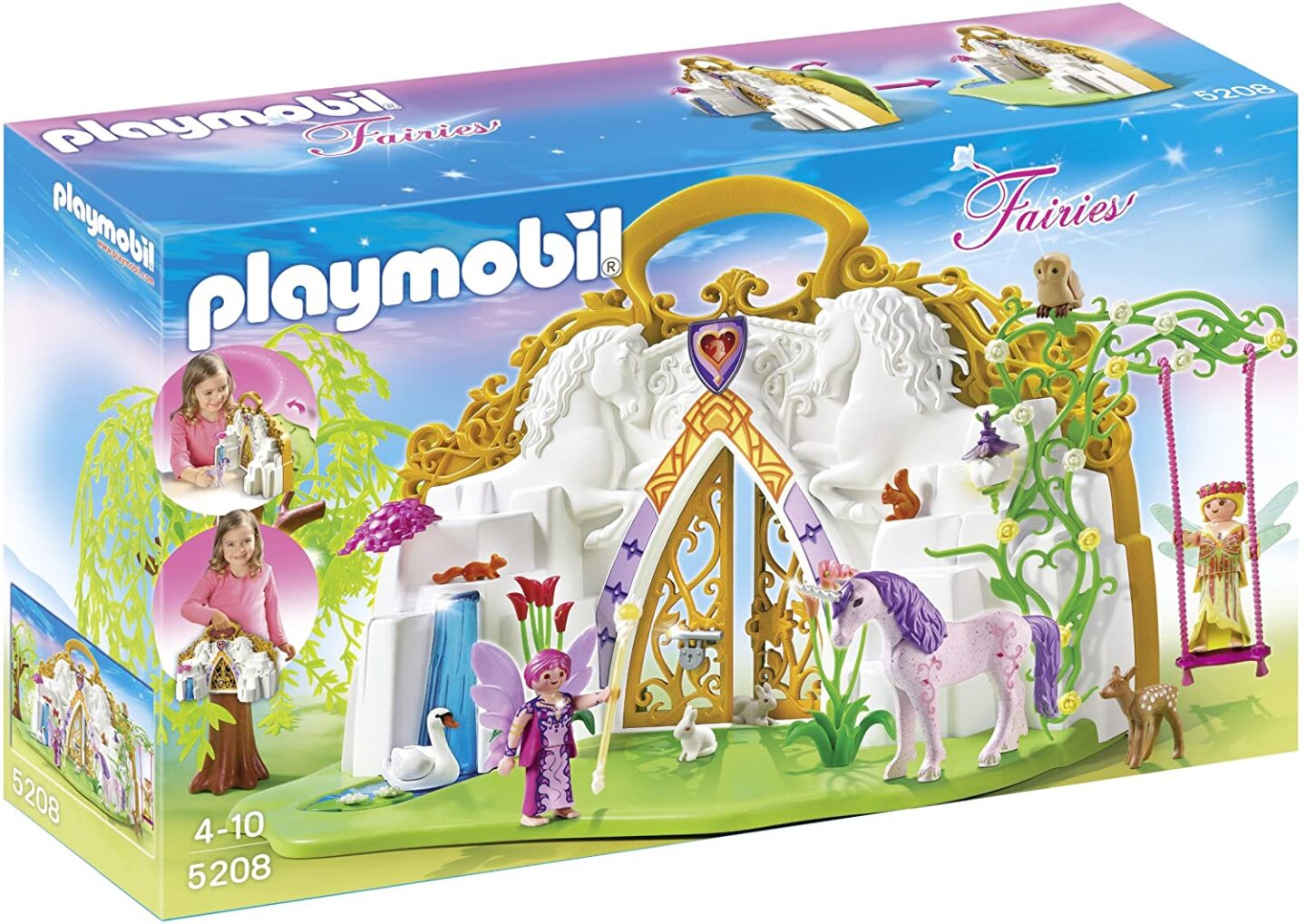 Little Tikes Magical Unicorn Ride £110
My little girl would adore this but she's too big now. It's light up horn rotates through 4 different colours. You can take the floor out to allow kids to use their feet to push. There is a handle on the roof top for parent-controlled push rides. It has reins at the front of the unicorn so parents can pull the unicorn along. There is even a place for grown-ups to put their mobile phones! But best of all, kids can totally pretend to be Cinderella in it. It's currently £110 at Argos.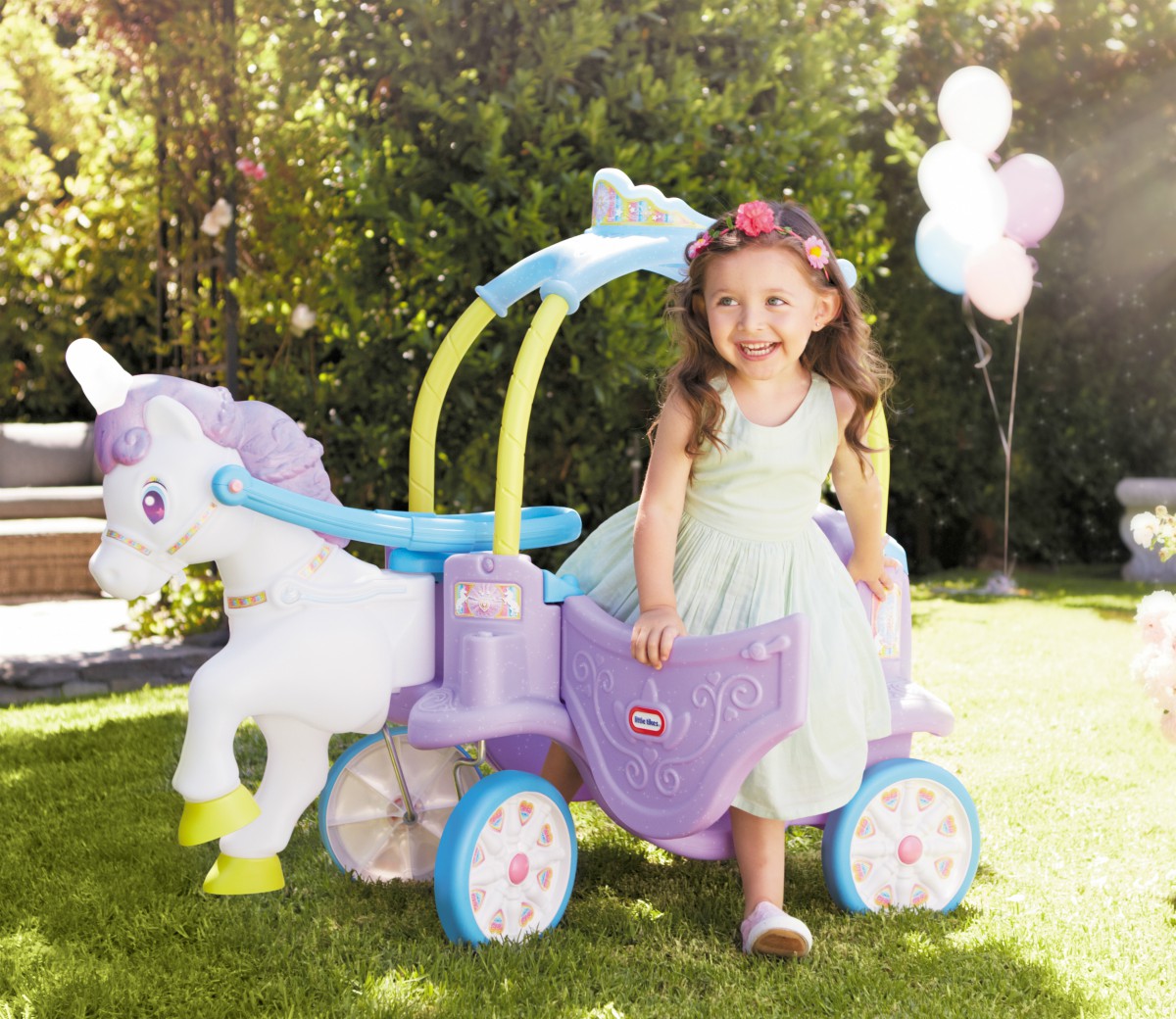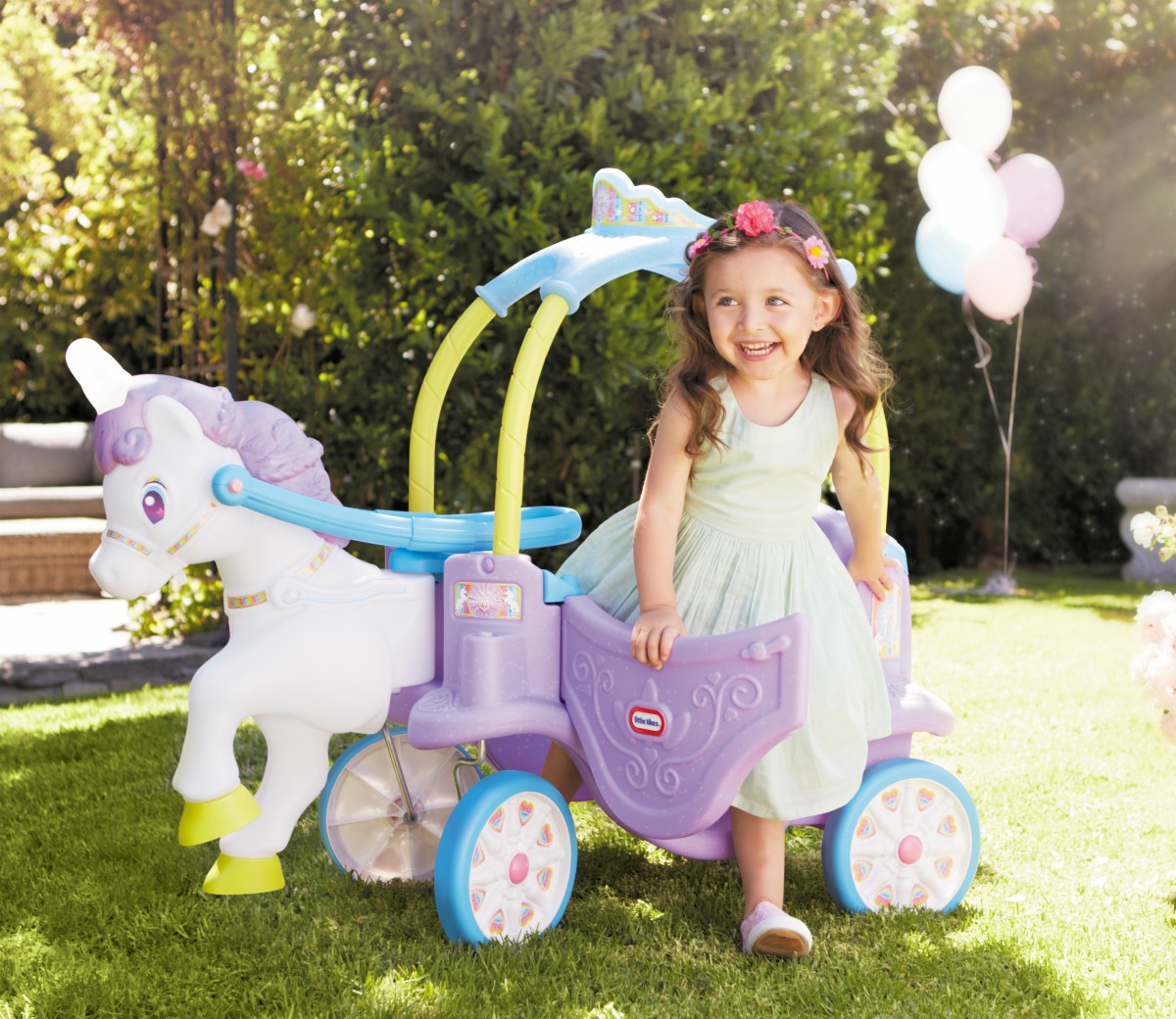 I hope you liked my guide to the best unicorn gifts for kids! Do you have any of these or have you bought any unicorn gifts this Christmas? Let me know in the comments!
If you liked this post you might also like:
If you have enjoyed this post or found it useful, here are some quick and easy ways that you can support Nomipalony or say thanks: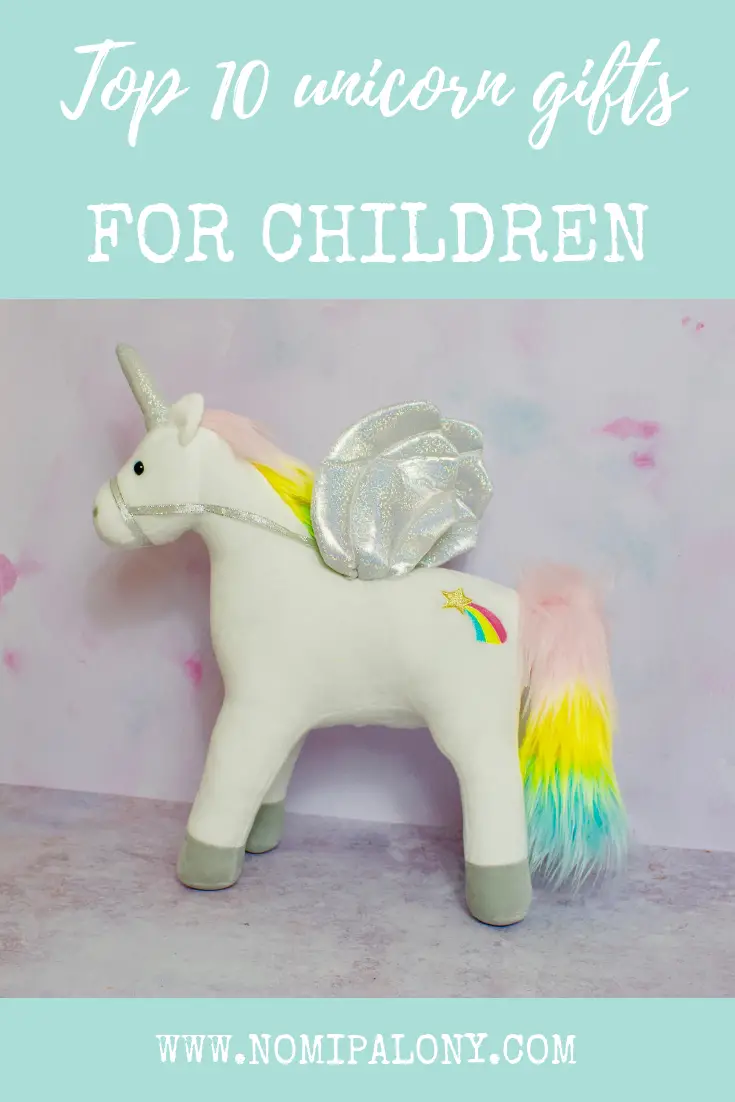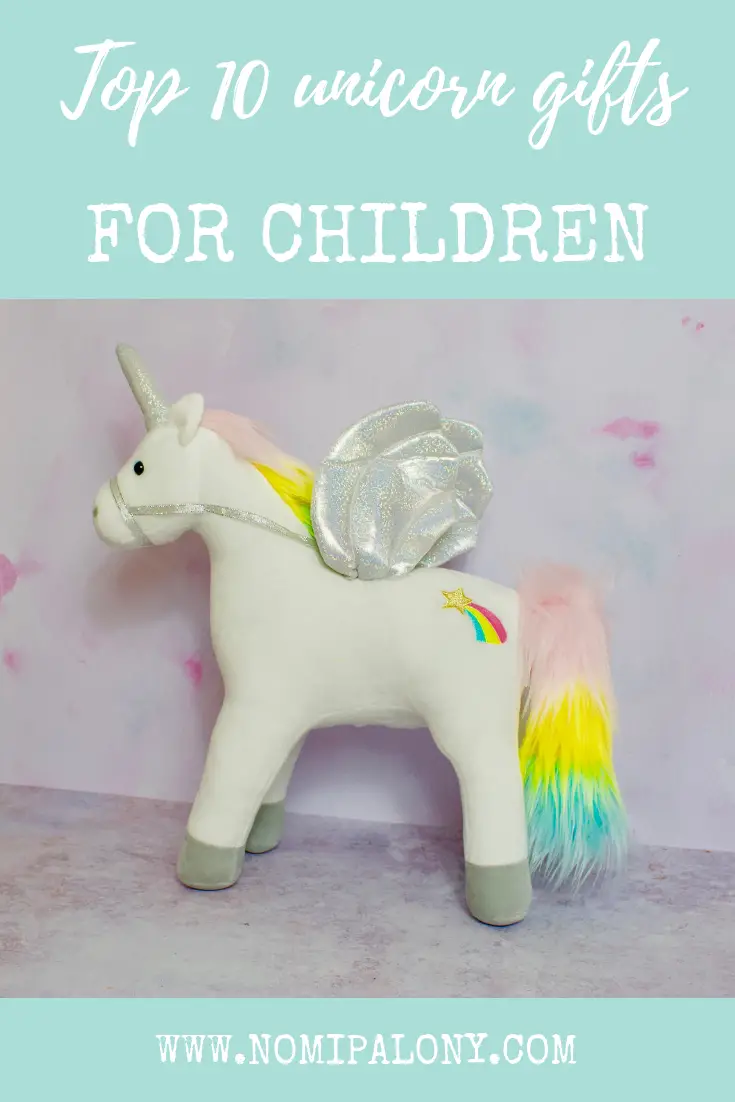 Disclaimer: Prices are correct at the time of publishing. This blog post contains product placement. This blog post contains affiliate links. If you buy a product through an affiliate link you won't pay a penny more but I will receive a small fee for referring you. You can read my full disclosure policy on my about page.