It can be such a challenge to figure out what gifts are best to buy your children at Christmas. If your kids are like mine, if you ask them what they would like for Christmas they just put EVERYTHING down on their list. As a parent, you will know that some toys just won't get played with much though once the novelty has worn off. This year's Christmas gifts for children guide includes 15 ideas that are diverse and sustainable, including dolls, dressing up items, treats, games, STEM toys and more. As usual, prices go from cheapest to most expensive.
Christmas gifts for children under £10
Make your own fresh flower necklace £6.95
Huckleberry is a line of products that invites kids to play outside. Simple tools and toys to start your own outdoor adventure, while experiencing the beauty of nature. Pick your favourite flowers and make a beautiful necklace (affiliate link) for yourself or a friend! Made of genuine leather with a strong magnetic copper closure. Pick flowers or leaves with long thick stems and lace the stems through the necklace. Daisy chains just got a glow up!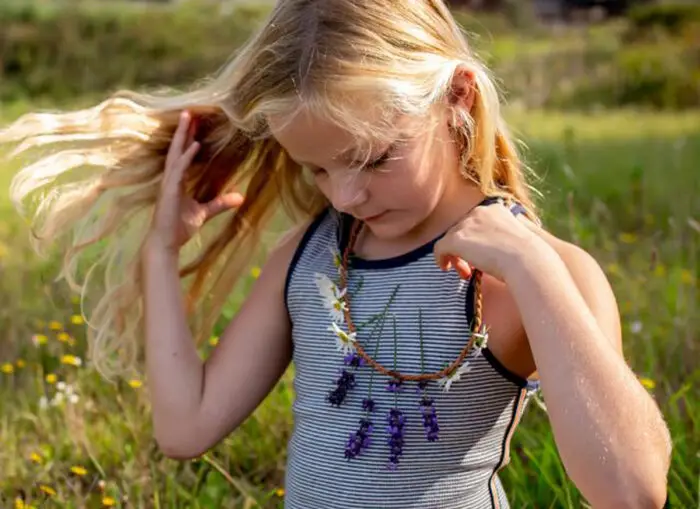 Rainbow tights £7.50-£7.80
Add a rainbow of colour to any outfit with these fun rainbow Norah Tights (affiliate link) from Frugi! Perfect for helping to keep your kid warm and cosy during chillier days, these super soft tights are ideal for layering. Made with GOTS certified 84% Organic Cotton, 12% Polyamide and 4% Elastane.
We love working with Frugi because most of their designs are unisex and colourful and the company is ethical and sustainable. Frugi only uses organic cotton grown by farmers they trust and their outerwear is made from recycled plastic bottles.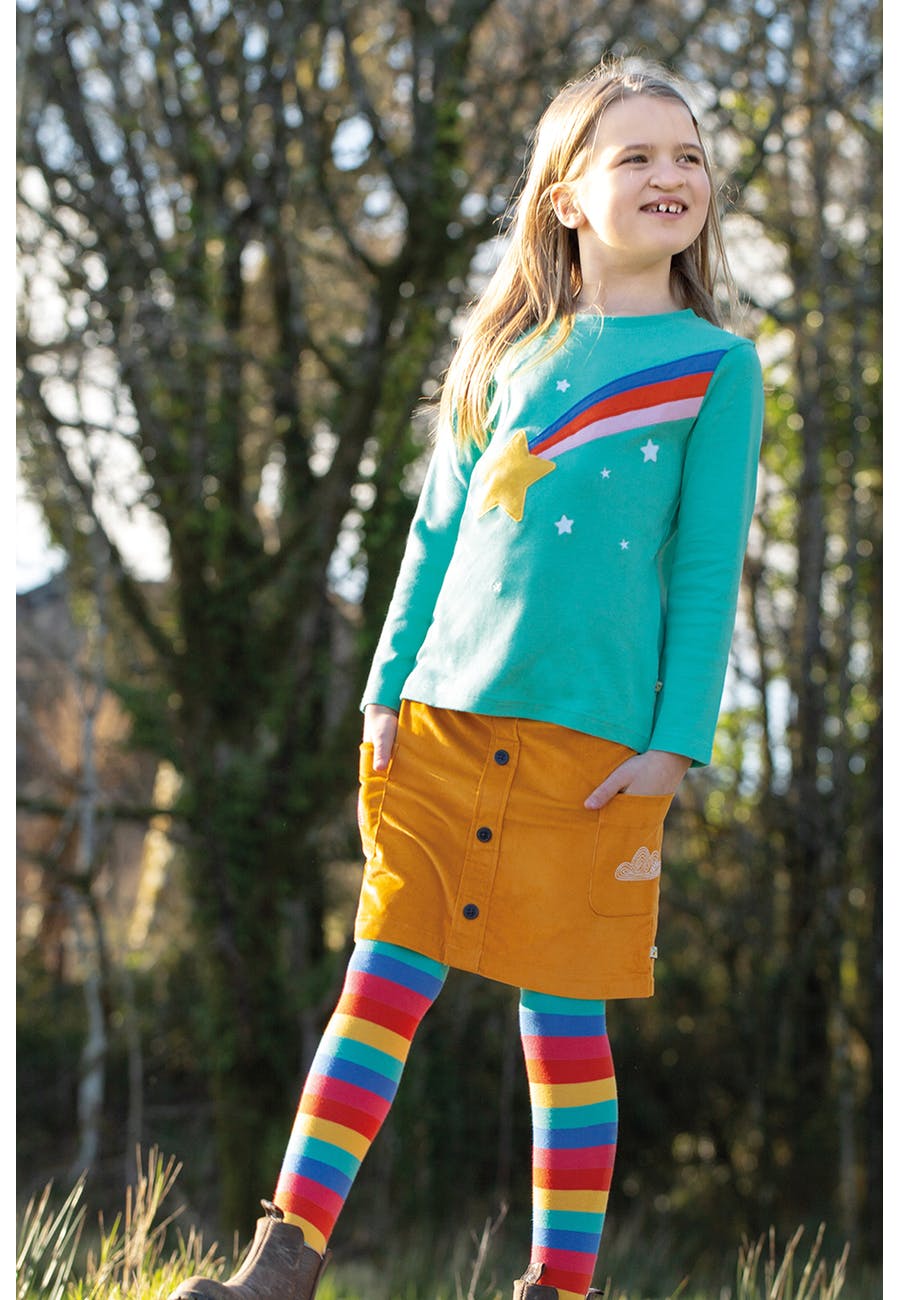 Body Happy Org Pocket Booster Cards Pack £8.30
30 cards, 8 games, and a world of Body Happy feels from this pocket booster pack! Each pack contains 30 specially designed affirmations cards to boost body image. Use the Pocket Boosters to play the games and activities included in the pack. Alternatively, display the cards in your kids' bedroom, pop a new one in your child's lunchbox each day or encourage them to keep their favourite card in their pocket for a Body Happy reminder wherever they are.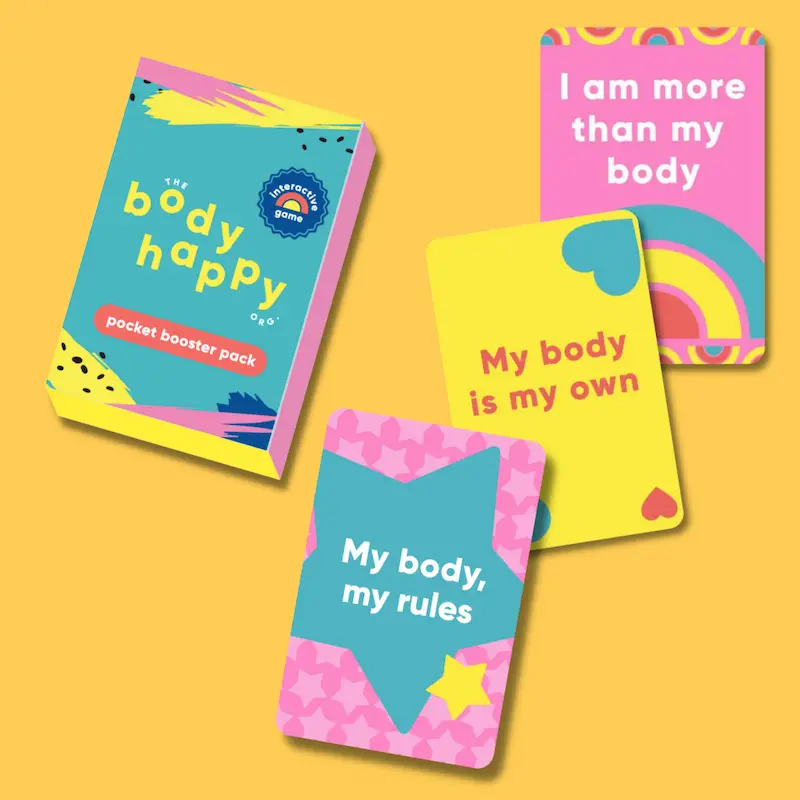 SnapWatch £9.99 RRP
SnapWatch is the super cool way to tell the time this Christmas! It's a brand new wearable featuring flexible display technology, enabling this snappy little watch to be snapped around a wrist and stay there securely without a buckle! There are six options – two plain designs Icy Black and Spring Purple and four with fun character graphics Sharkies, Astronauts, Dragons and Unicorns.
SnapWatch requires no software or app and features easy control buttons for 12/24 time, seconds, date and month. The bright daytime LED display has big easily readable numbers.
For outdoor fun, the SnapWatch forms are soft touch silicone, lightweight, splashproof and shockproof. A replaceable battery with two years life is included – so they're all ready for action! For ages 5 and up.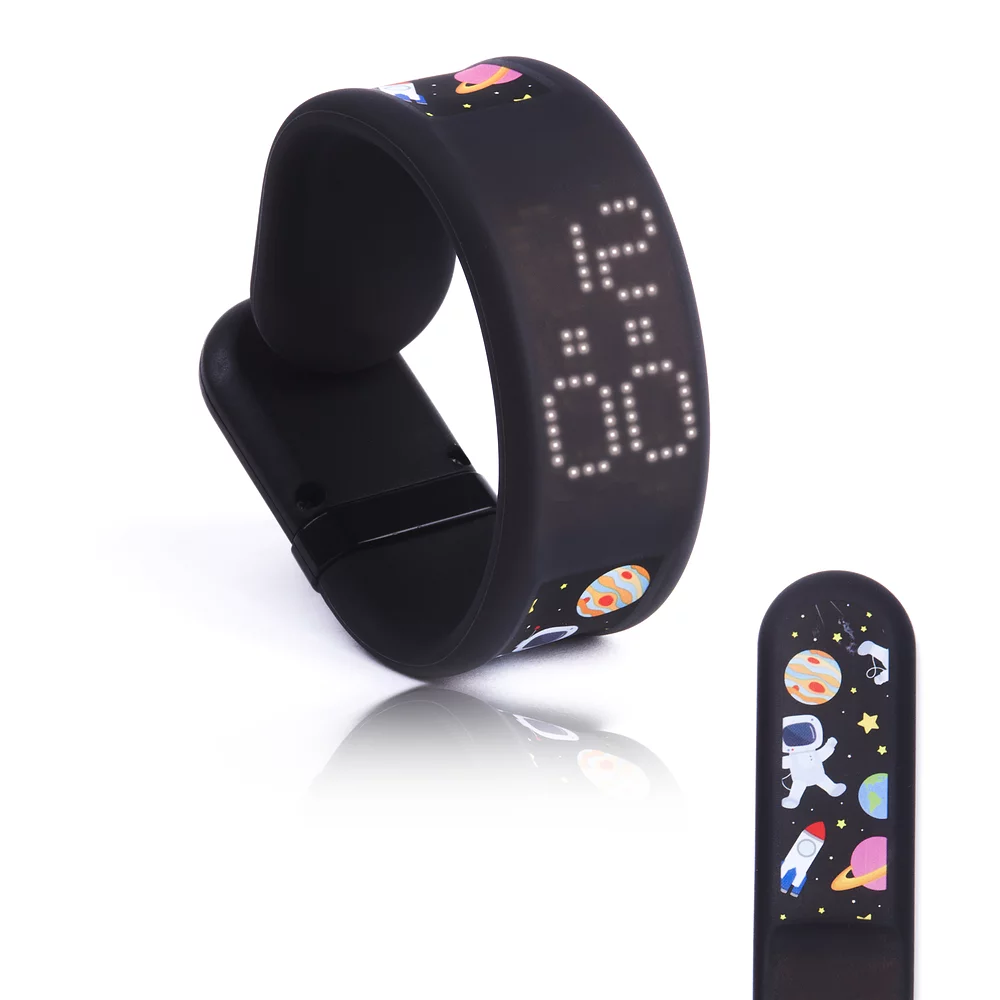 Christmas gifts for children for £20 and under
BLOPENS sequins activity set £14.99 RRP
Kids love BLOPENS (affiliate link) as they can create fantastic sparkly airbrush pictures. Place a stencil on a sheet of paper, blow in the pen and see your drawing appear! Blow in lines and circles as well as blowing harder and softer for different effects. Use the same pens to add extra detail for a perfect finishing touch. From 3 years up.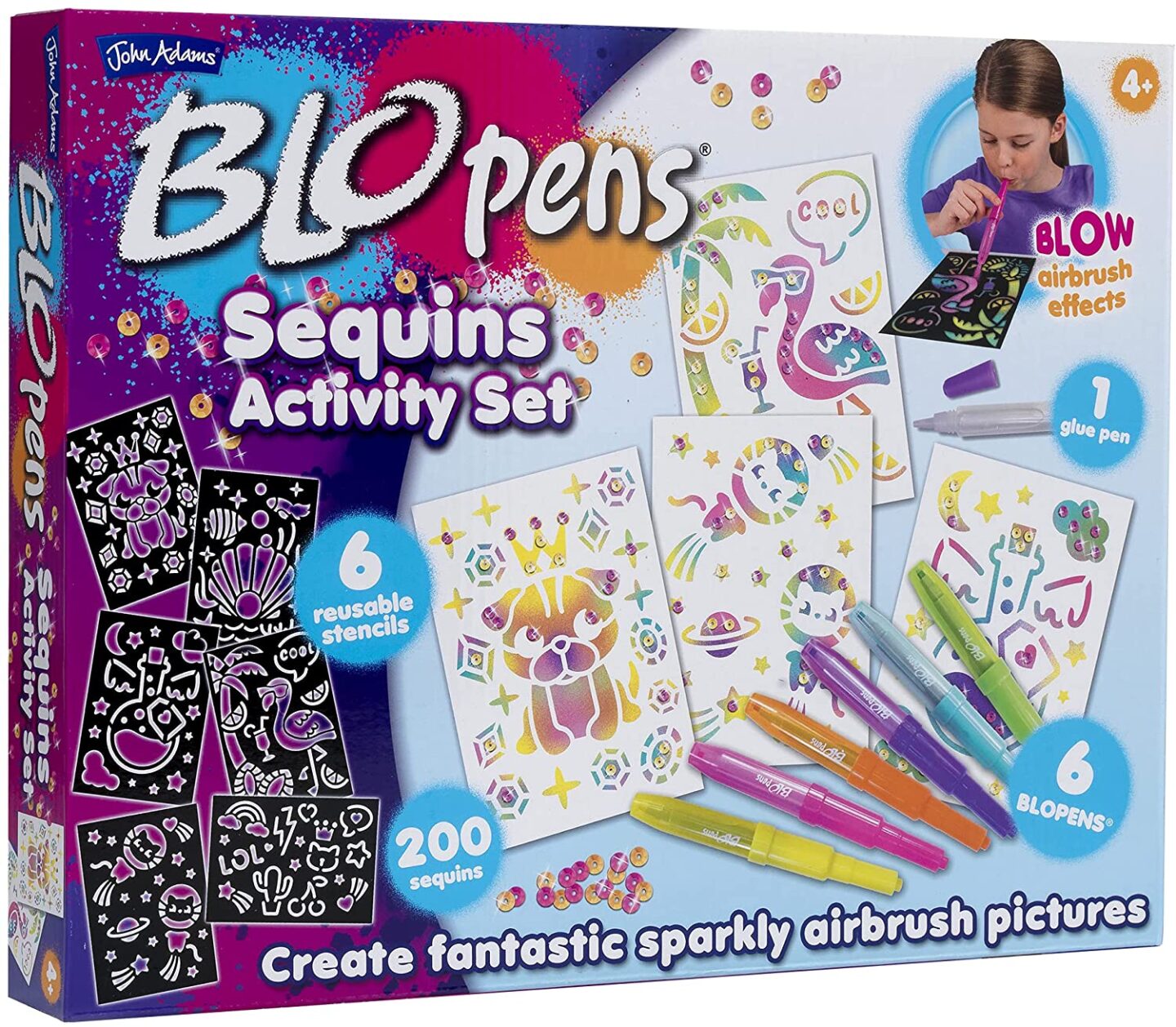 Rainbow brush animal set £14.99 RRP
Create beautiful pictures with the Rainbow Brush Animal Activity (affiliate link). The brush pens easily snap together and create seamless rainbow colour effects every time. For ages 6 and up.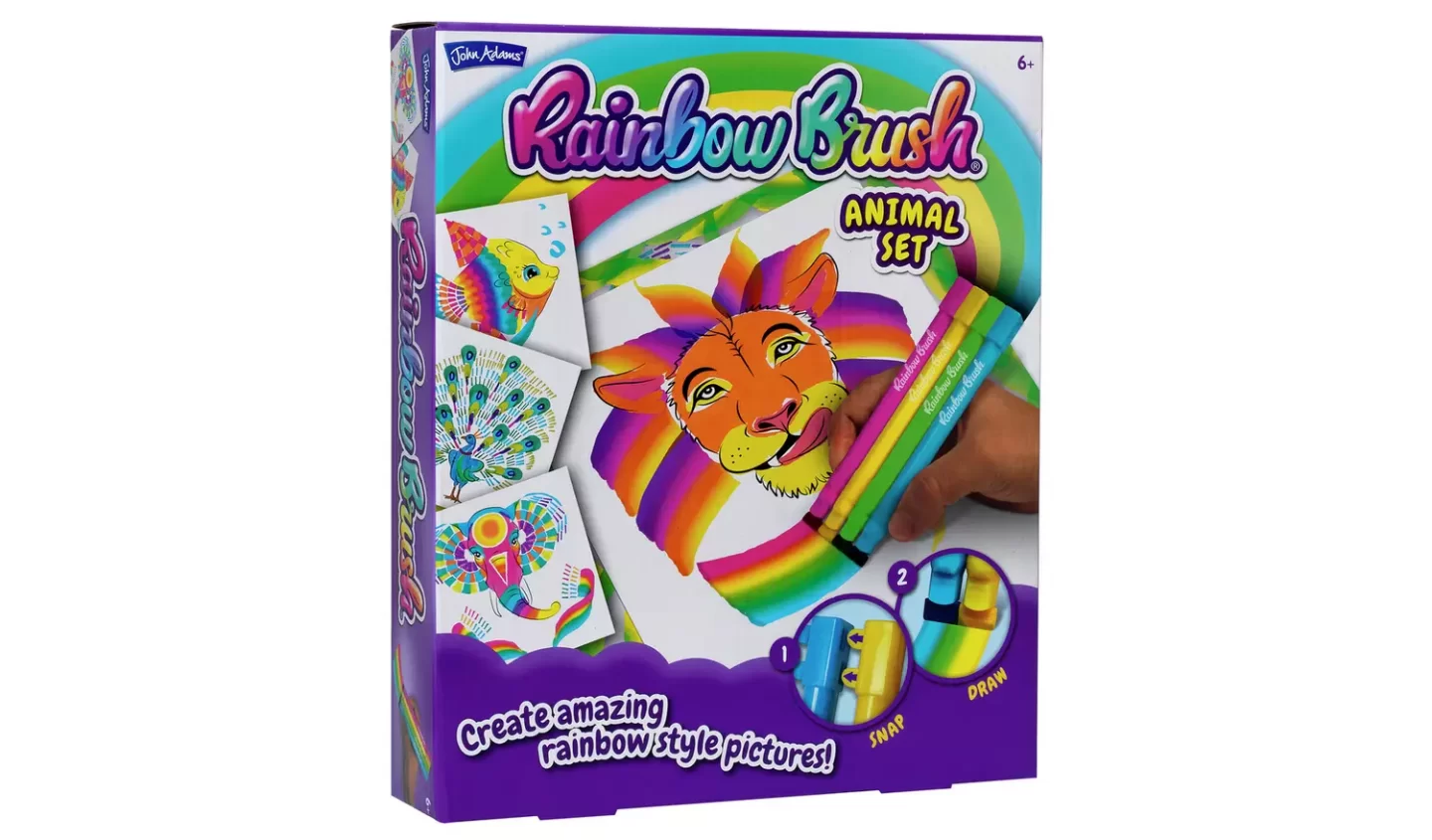 Libby printed leggings £15-£17
Create adventure ready outfits for your little one by layering these full-length leggings (affiliate link) under dresses, dungarees, skirts and tops. Made from 95% GOTS certified Organic Cotton Jersey and 5% stretchy Elastane – great for keeping those baggy knees at bay. I love that sizes up to 2 years are designed to go over cloth nappies.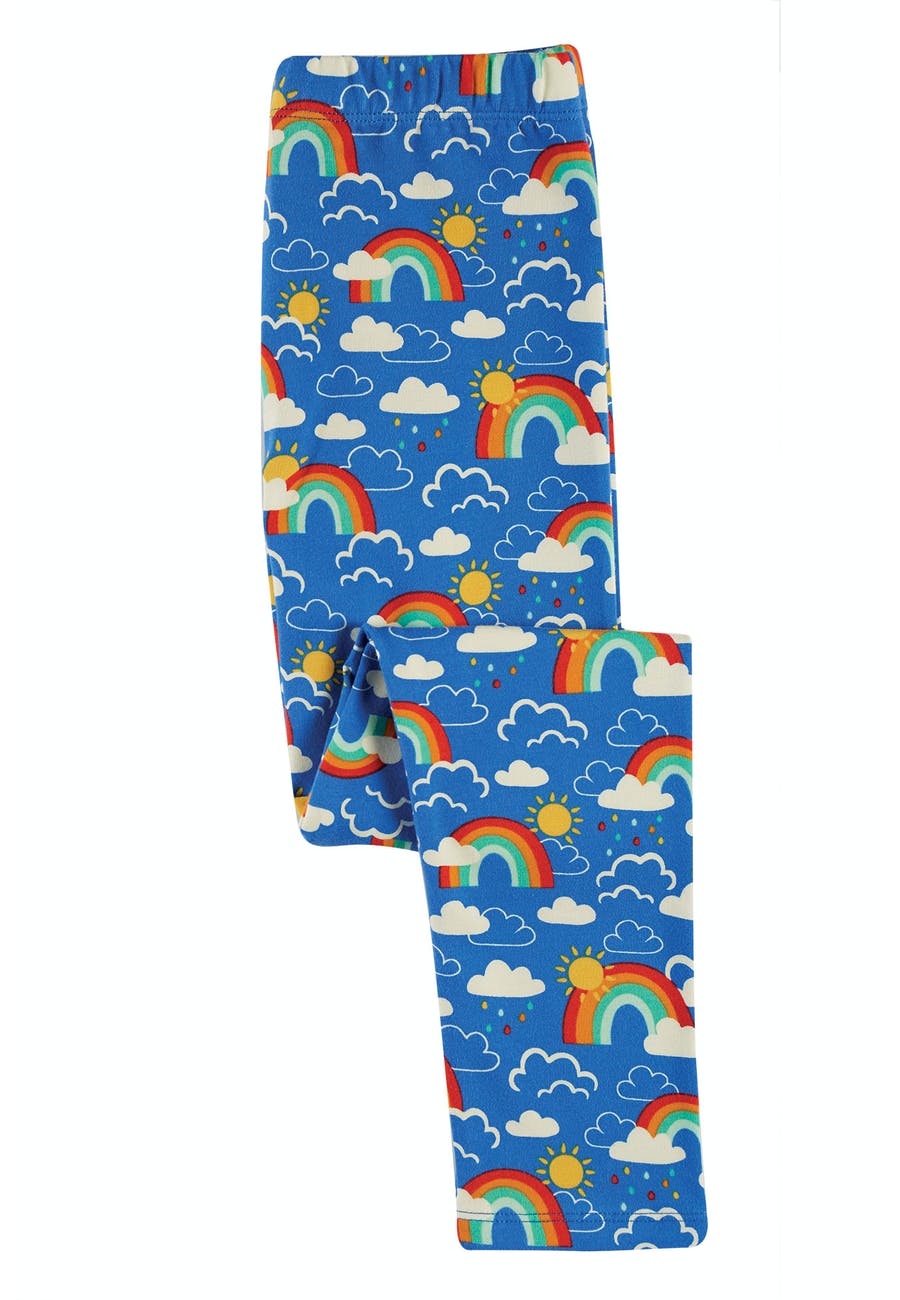 Table Top Bowling Game £19.99 RRP
This wholesome table top bowling game from Kikkerland will get your kids off their screens this Christmas. Currently available at Waterstones for £19.99 (affiliate link) or Amazon for £16.58 (affiliate link).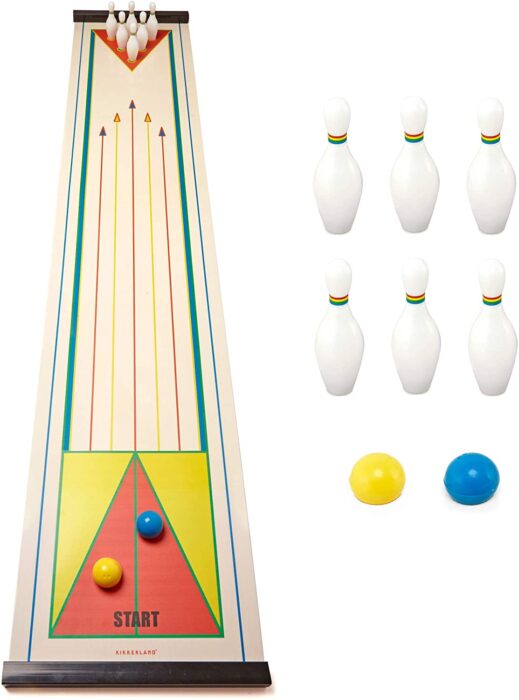 The Weather pop up book £19.99 RRP
From raucous stormy seas to a welcomingly vivid rainbow, weather's most exciting moments come to brilliant life in this fantastic new hardback, climate neutral pop-up book, The Weather (affiliate link).
Preeminent paper artist Maike Biederstädt takes book engineering to new heights with five electrifying weather scenarios and meticulously designed landscapes – a freighter balances like a nutshell between high waves in the sea; a tornado takes aim at a truck trying to outrun it; a storm cloud towers like a skyscraper over a farm house. Nature's delicate beauty emerges in the intricate shapes of a snowflake and the luminous arc of a rainbow.
Each page features an informative description of its weather event and the book closes with sobering commentary on the effects of climate change. A wondrous introduction to weather for budding climatologists and an artistic tour de force that collectors will treasure. For ages 5 up. My 6 year old will adore this, it's a really beautiful book.
Also available at Blackwells and Waterstones (affiliate link).
Aqua Gelz Deluxe Playset £19.99 RRP
The Aqua Gelz (affliliate link) magically creates unique soft figures in 3D. You put the different colour gels into the included shapes as you like and then immerse them in the water bath; within seconds, the gel transforms from a flat motif to a great 3D figure. The set includes 9 bottles of colour gel with base colours, glitter colours and colours with glow in the dark effect as well as a bowl, 6 shapes and 8 x water additives. Great for kids who love to craft.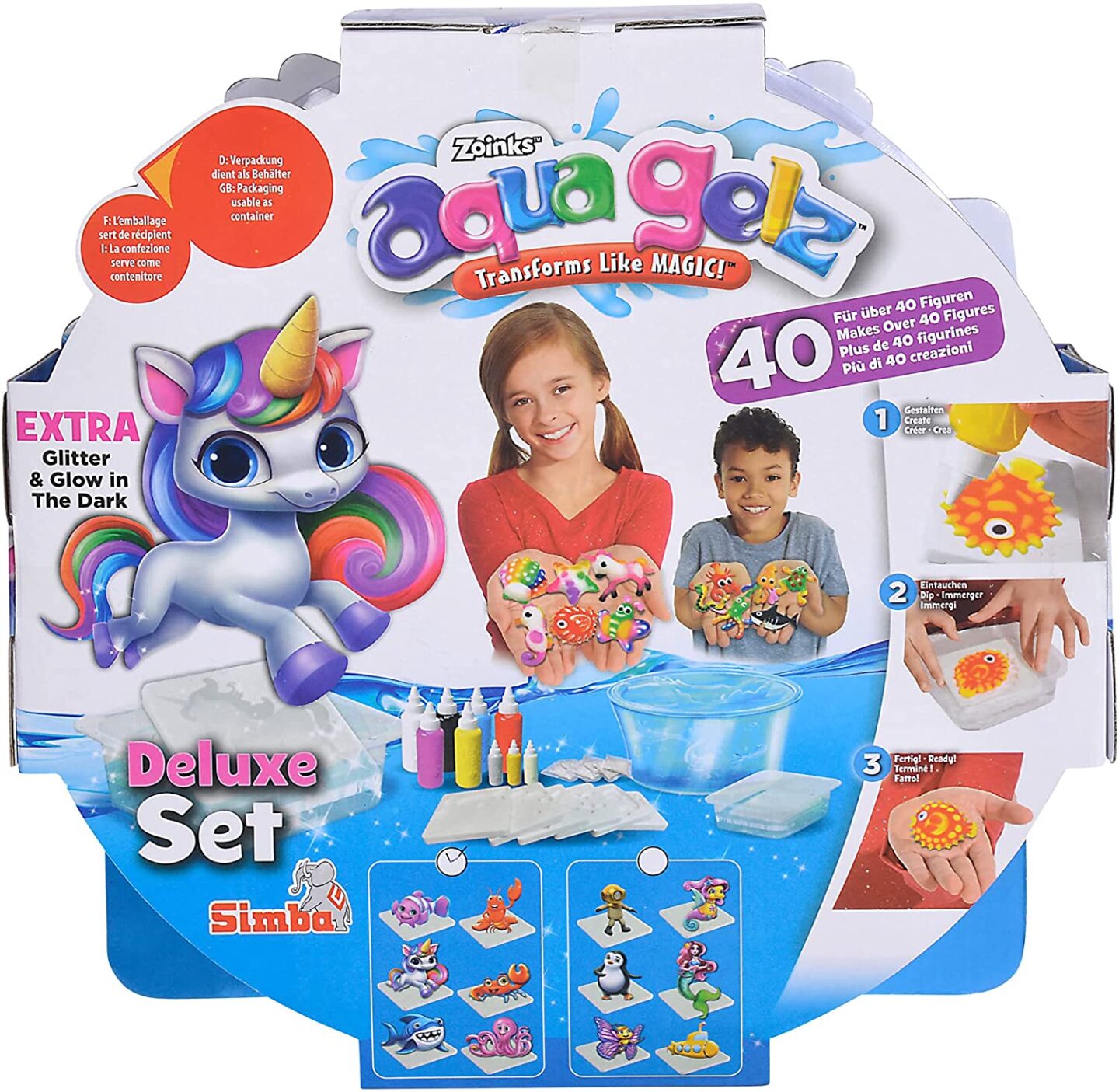 Christmas gifts for children under £40
For horse loving kids why not try this horse riding reaction game – Giddy Up (affiliate link). It has 3 fun game modes including – cross country, challenge and training. Follow the 5 commands – Pat, Trot, Jump, Stop and Feed. For ages 4 and up.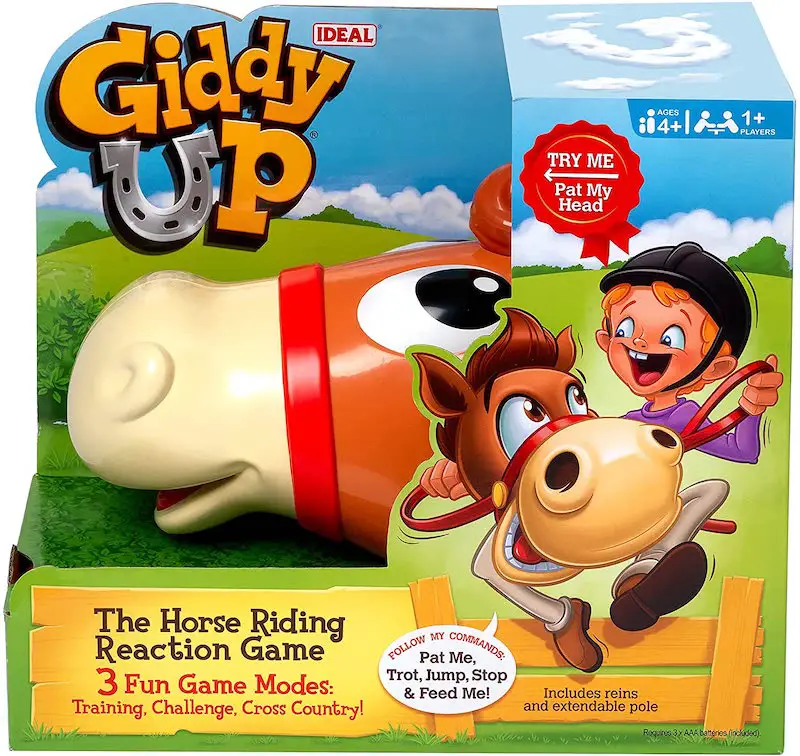 Giddy Up £24.99 RRP
Frugi rainbow skater dress £30-£34
I love bright and colourful clothes for children (hell I like them for adults too) so I love the brand Frugi. This rainbow Sofia Skater dress (affiliate link) screams Lena to me.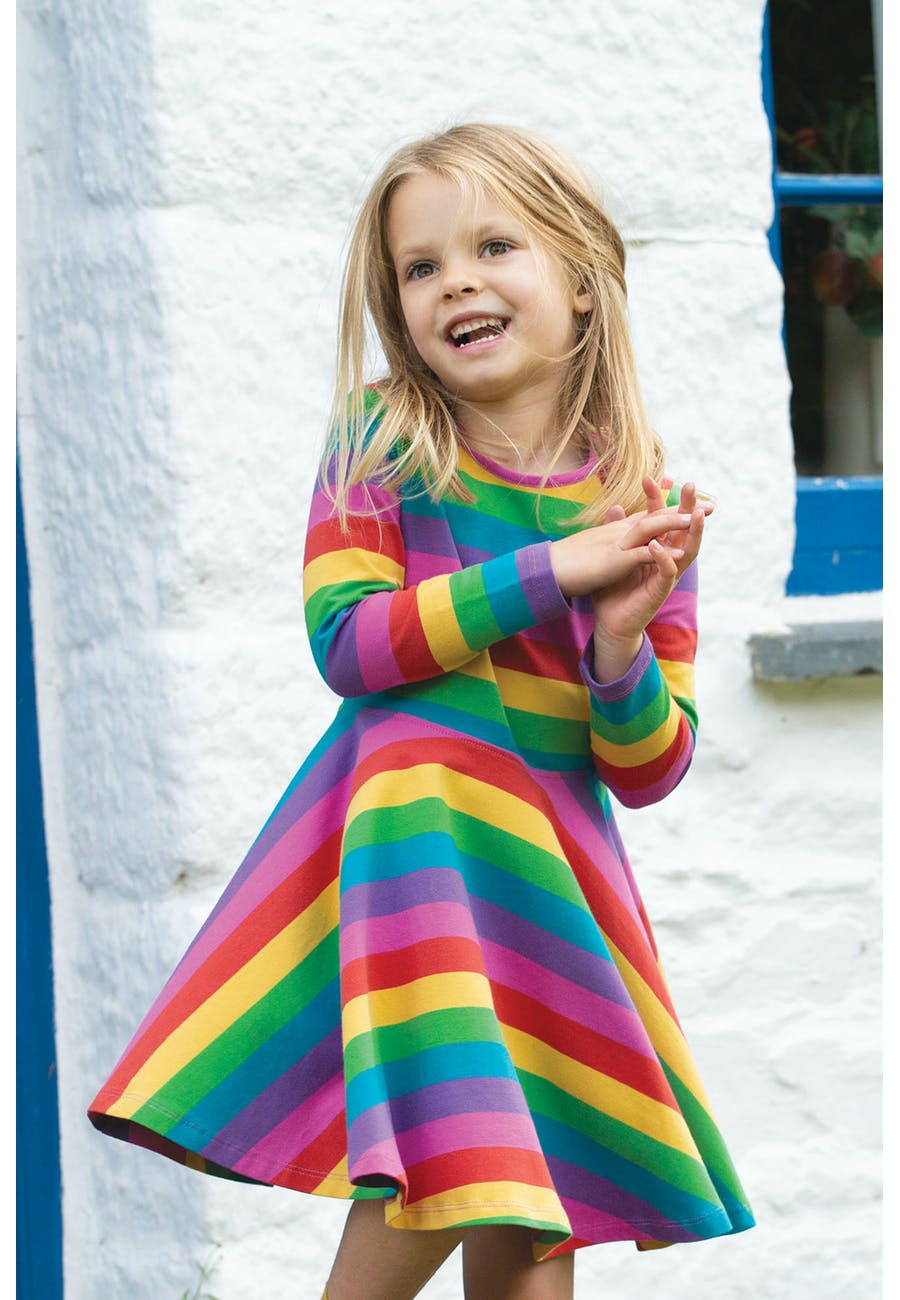 Christmas gifts for children under £100
Deathly Hallows Bookends £79.95
Crafted from high quality metal, these bookends are the perfect addition to any fans collection. Featuring the iconic "Deathly Hallows" symbol, they are painted jet black. The Deathly Hallows book ends come packaged in a Wizarding World branded gift box. These would be best as a collectible type gift for older children due to their weight.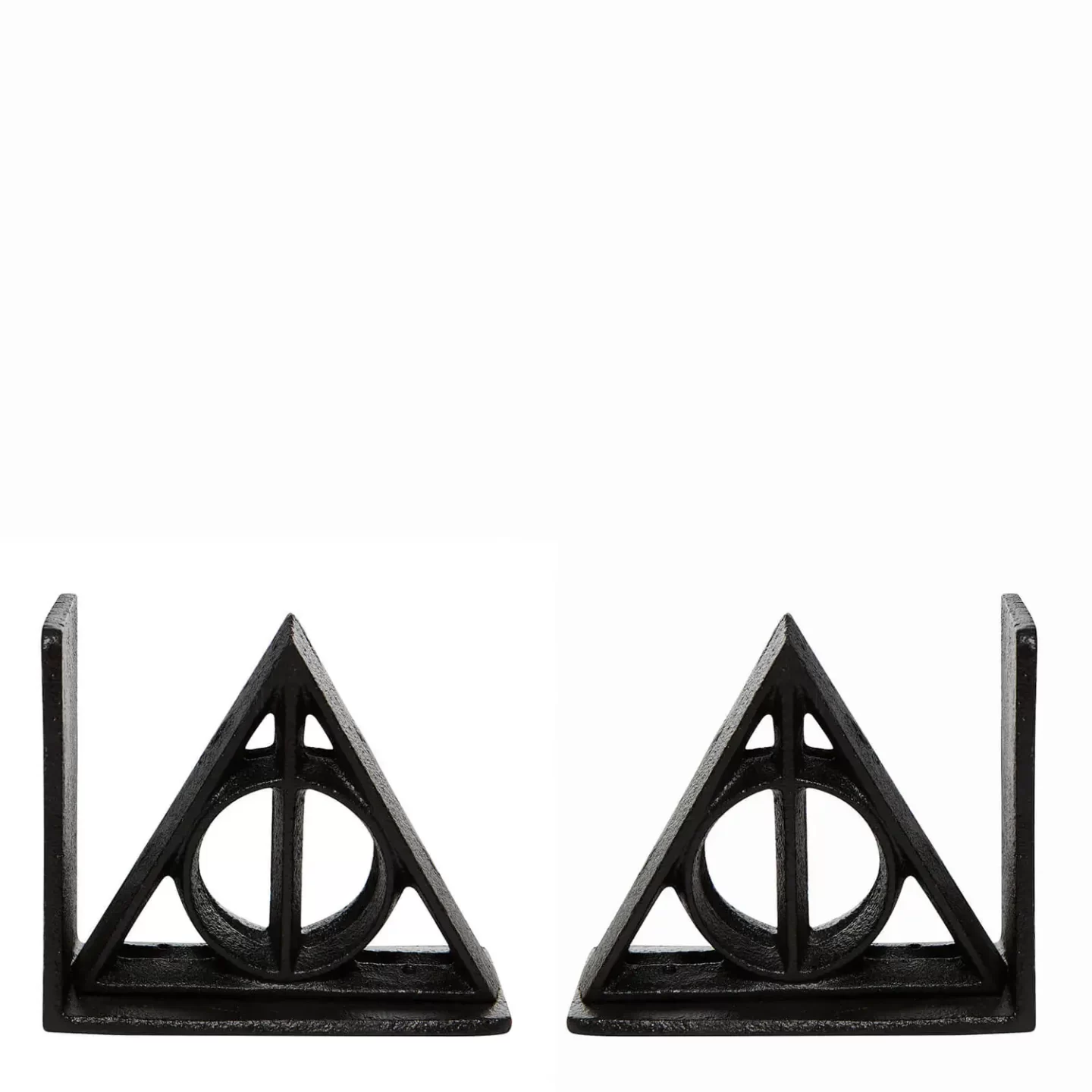 Eeylops Owl Emporium Illuminated Model Building £86
Shortlisted for 2020 gift of the year. It was Harry's 11th birthday, July 31st, 1991 when Rubeus Hagrid brought Harry to Eeylops Owl Emporium (affiliate link) to buy him his pet, Hedwig. Since then, the Snowy Hedwig has become the most famous owl of all time. This meticulously hand crafted and hand painted Harry Potter collectable model features a UK 3-pin plug.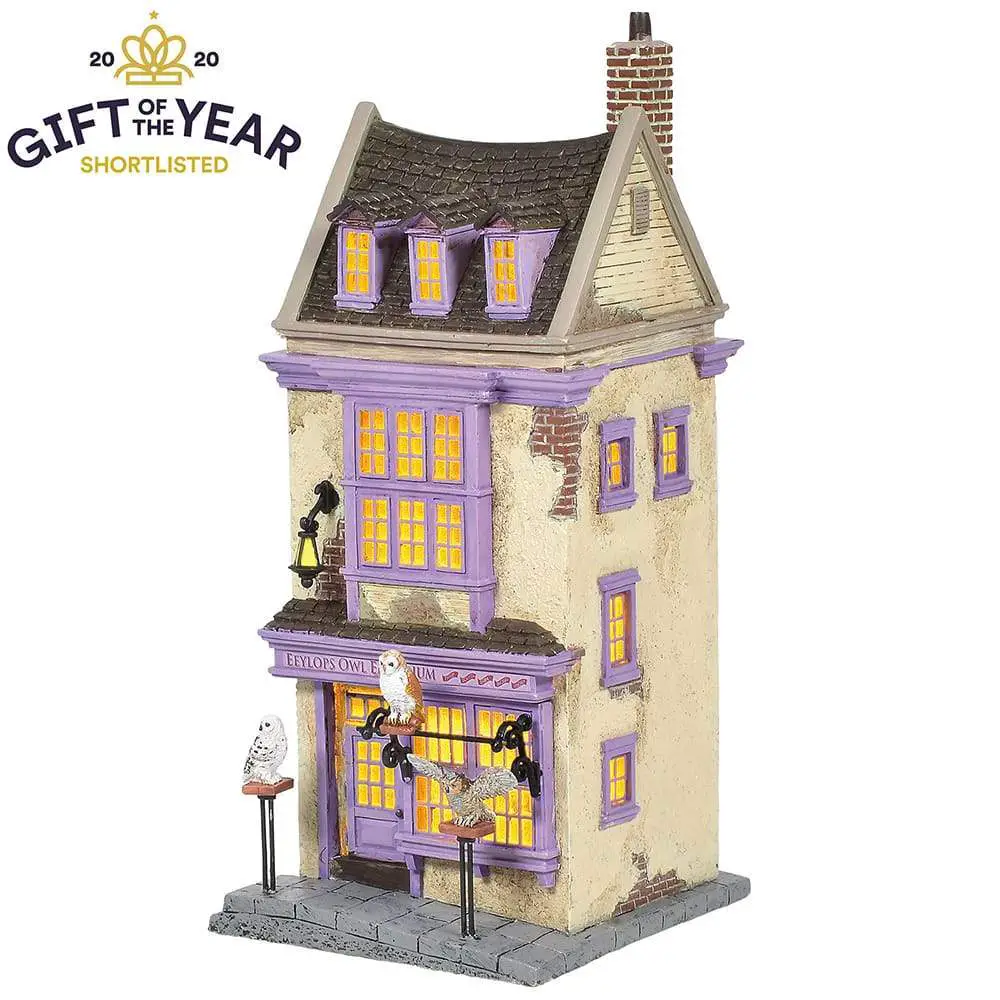 The end
So there you go, I hope you have found my 'Ideas for Christmas gifts for children' guide helpful.
What are you getting the children in your life for Christmas? Let me know in the comments if you plan on buying anything from the guide!
Similar blog posts…
If you liked this post and are looking for further ideas you can see some of my other Christmas gift guides here:
If you have enjoyed this post or found it useful, here are some quick and easy ways that you can support Nomipalony or say thanks:
Disclaimer: This is a post contains advertorial content. Some of these items were received as press samples. This blog post includes clearly marked affiliate links. If you buy through an affiliate link you will not be charged any more but I will receive a small referral fee. For my full disclosure policy please see my about page.