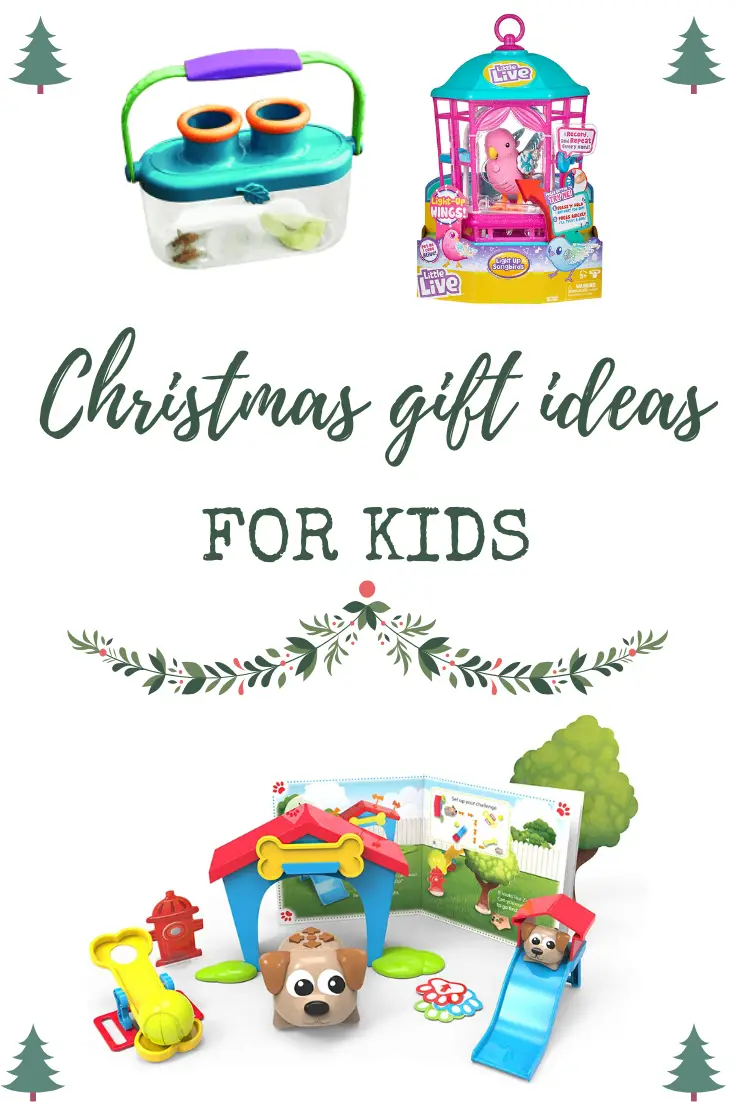 This reeks of privilege BUT before you have kids, no one warns you of how stressful it can be when family members start bombarding you with requests for what to buy your kids for Christmas. My children are extremely #blessed that they have family members so keen to spoil them at Christmas but logistically it requires a bit of effort on our part. I'm always disorganised and everyone else seems to be ahead of me in terms of starting to buy for our children. As a parent, you need to think of gifts that are sustainable and in each person's price range. So, if you are in the same boat and need some inspiration for Christmas gifts for children, here is what I'm getting my kids this year…
Arlo (8)
New clothes
My kids seem to grow very slowly so I get a lot of wear out of their clothes but when they do grow it seems to be all at once and Arlo has just had a growth spurt and now none of his clothes fit him. A big part of his Christmas list this year will be clothes. I've picked up this Hey Sweatshirt, this graphic baseball sweater and this hooded jacket from KimiDog who do very affordable wholesale clothes.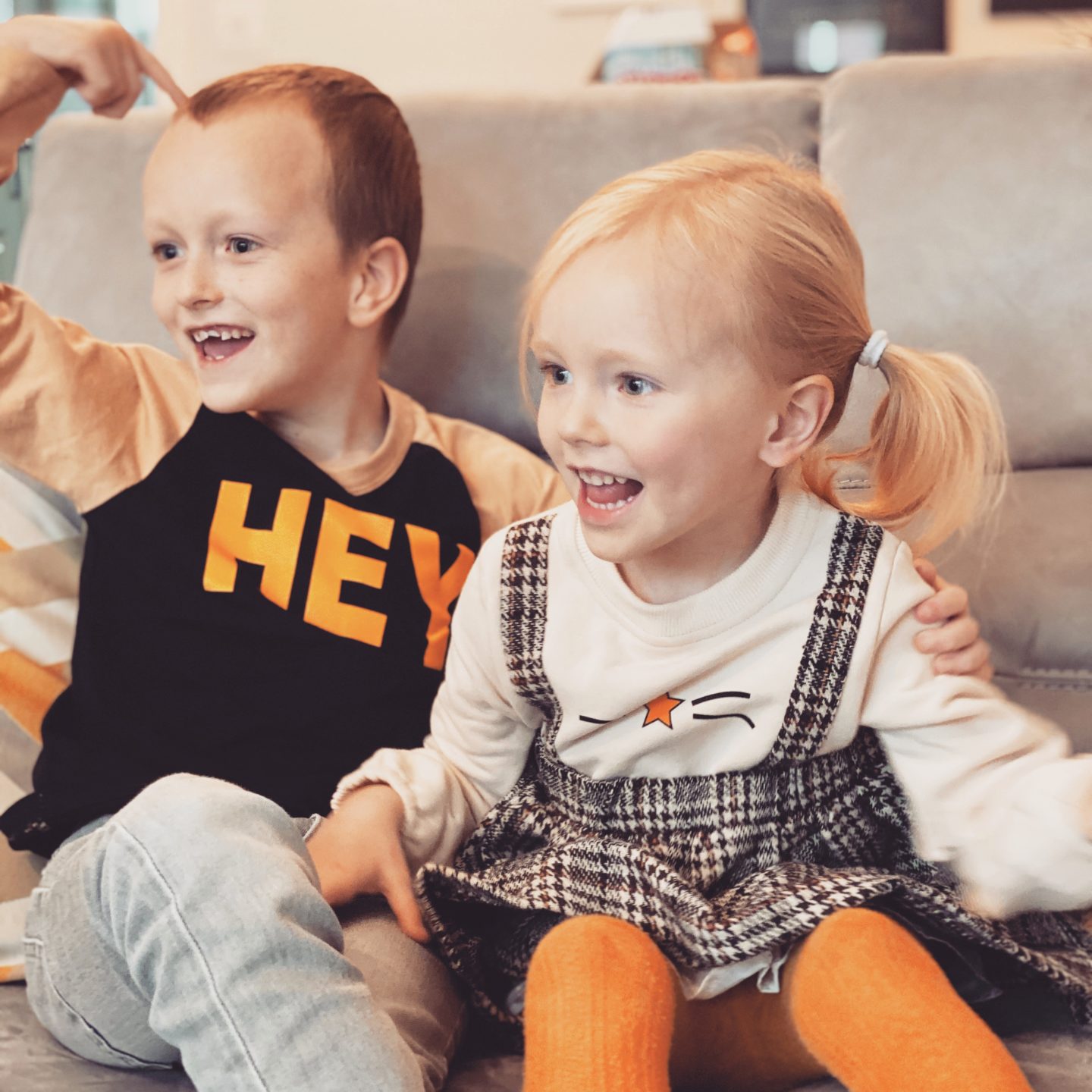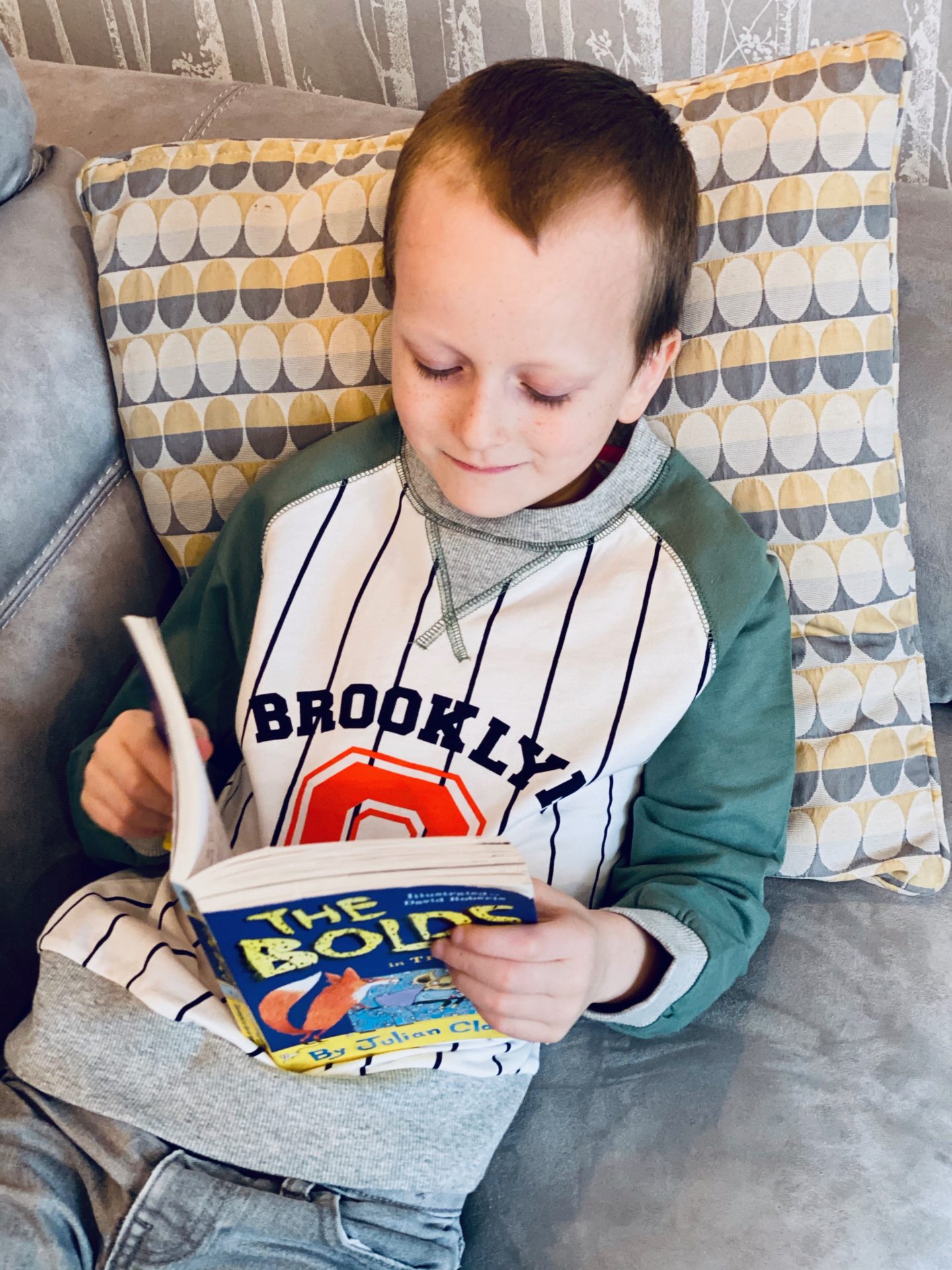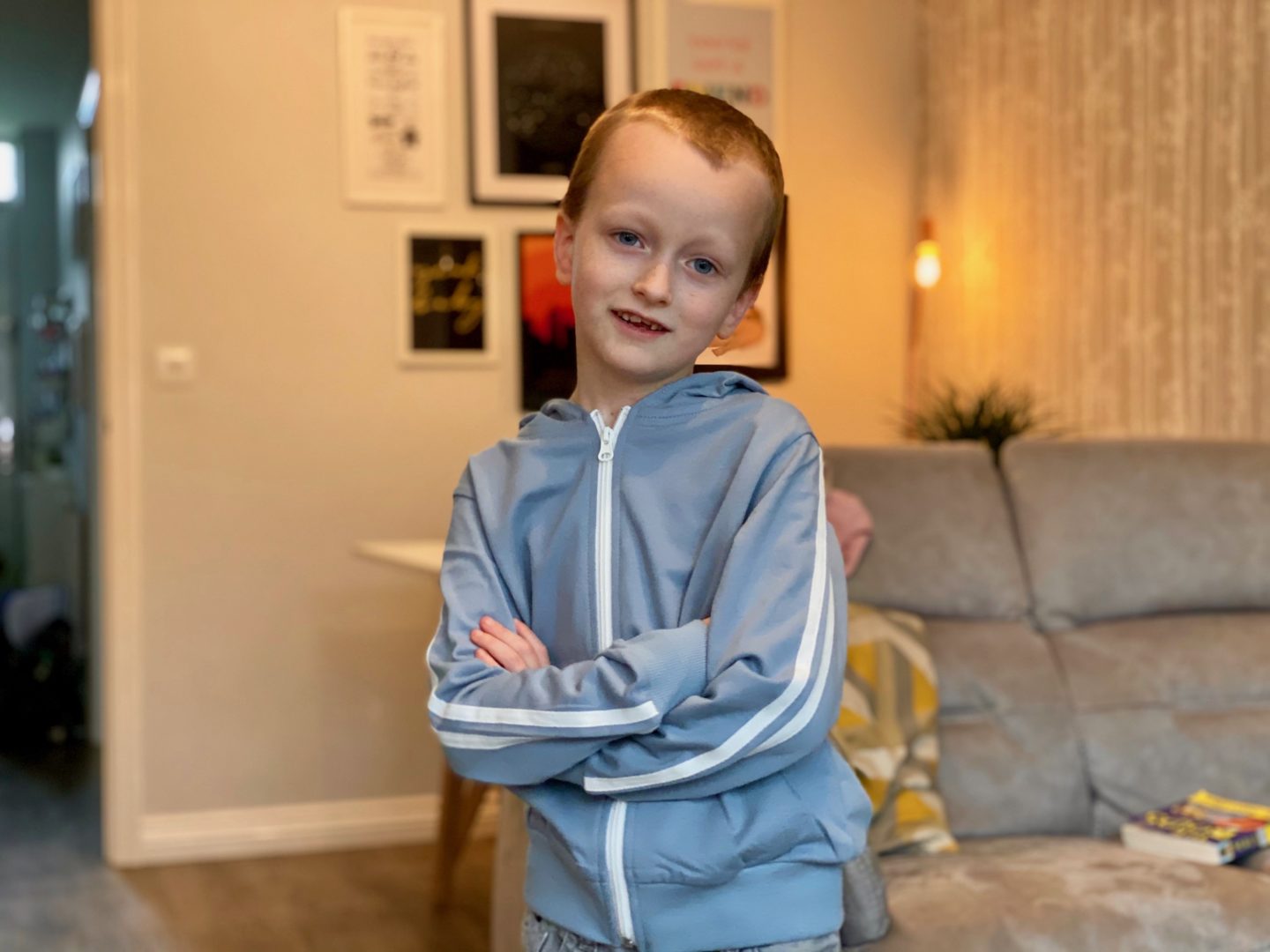 I'm also lusting over the entire Boden Harry Potter clothes collection (affiliate link) for both the kids!
Mario and Sonic at the Olympic Games Tokyo 2020 – £49.99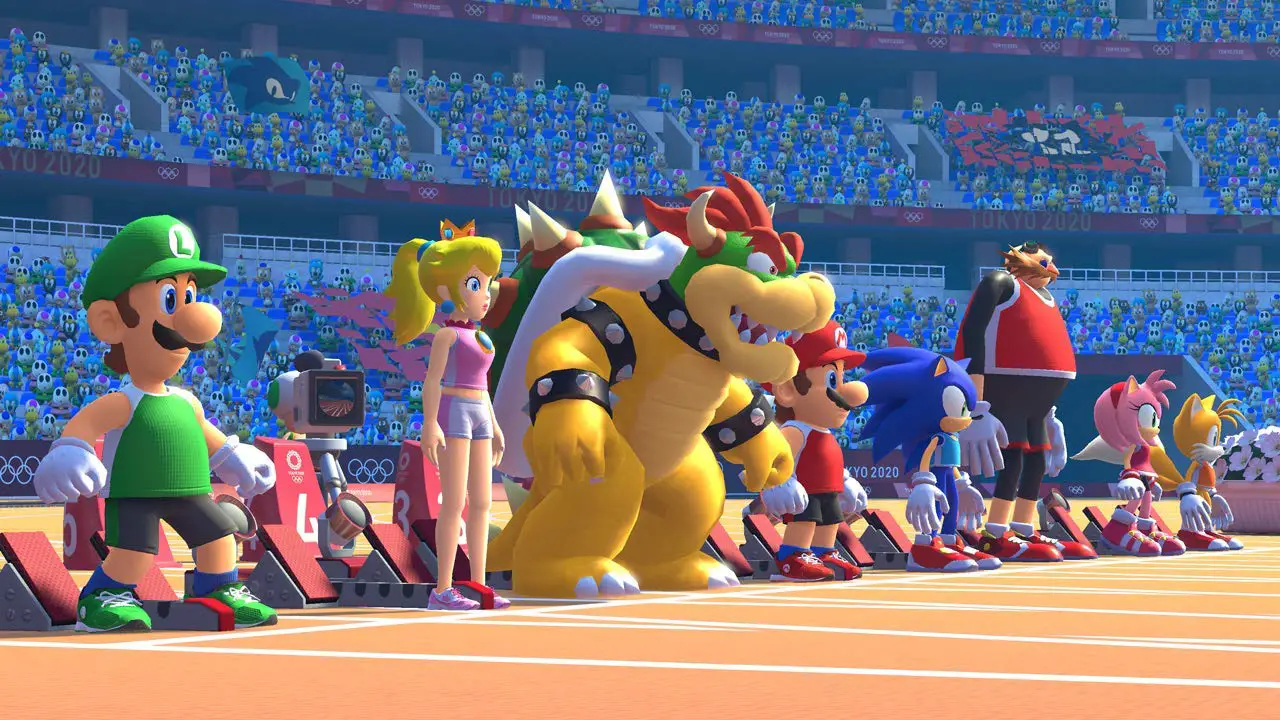 My little introvert loves gaming above all else and enjoys playing on his Nintendo Switch so we'll be getting him this new game (affiliate link) for Christmas 2019. 'Join Mario, Sonic and friends for their greatest adventure yet at the Olympic games Tokyo 2020, exclusively on the Nintendo Switch'. It's also a great way to get him excited about the Olympic Games next year and potentially get him more interest in some new sports/athletics like the World Cup got him into football.
Personalised Newcastle United history book – £39.99
Arlo is a big fan of football now and supports Newcastle United so we are getting him this personalised football book about the history of the team. This personalised Newcastle United book kicks off with newspaper reports from 1905, and takes you through the most memorable games and star players throughout Magpies history, leading right up to the latest season. I hope Arlo will treasure it for years to come.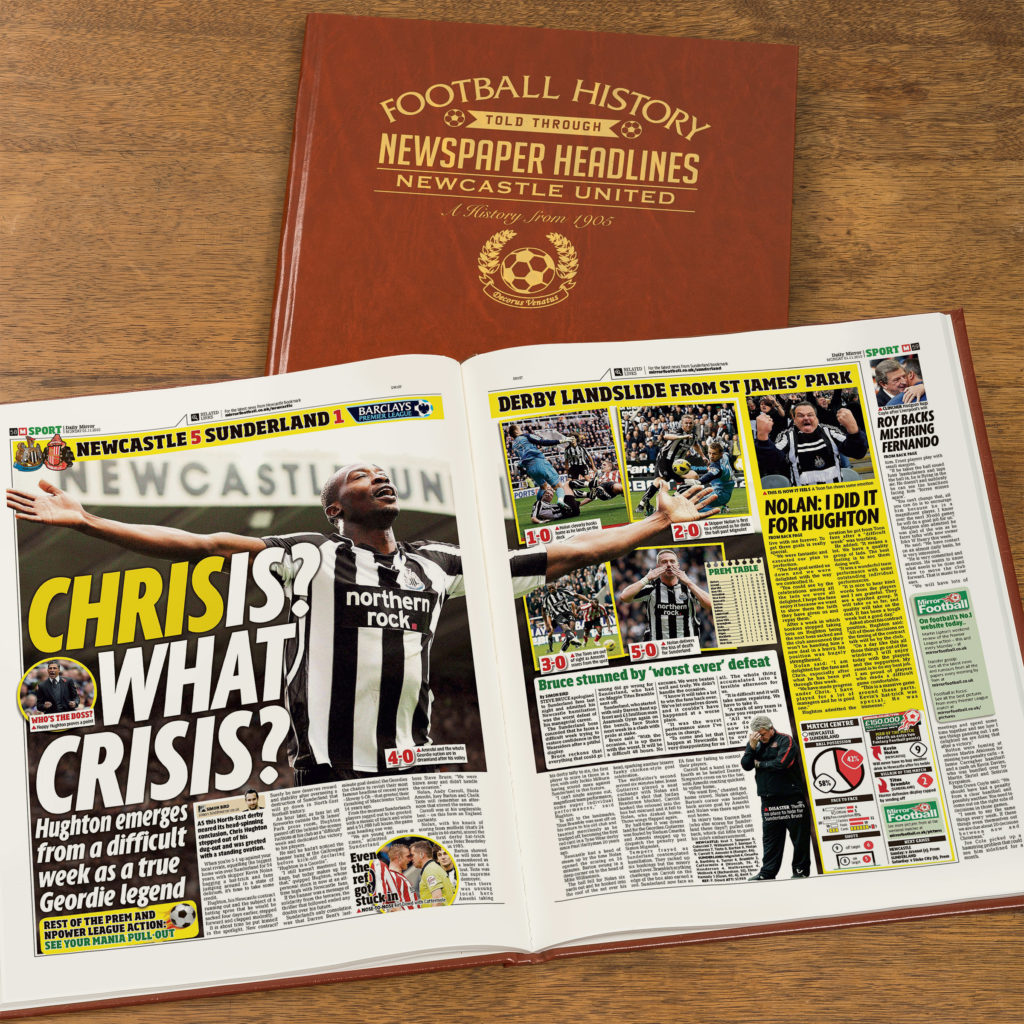 Multi-level snakes and ladders game – £19.99
When we went on a weekend away recently (read my family review of that Landal Sandybrook break here) there was a snakes and ladders game at our lodge and Arlo fell in love with the game. This snakes and ladders board game takes it one level further with multi-levels that is going to blow his mind!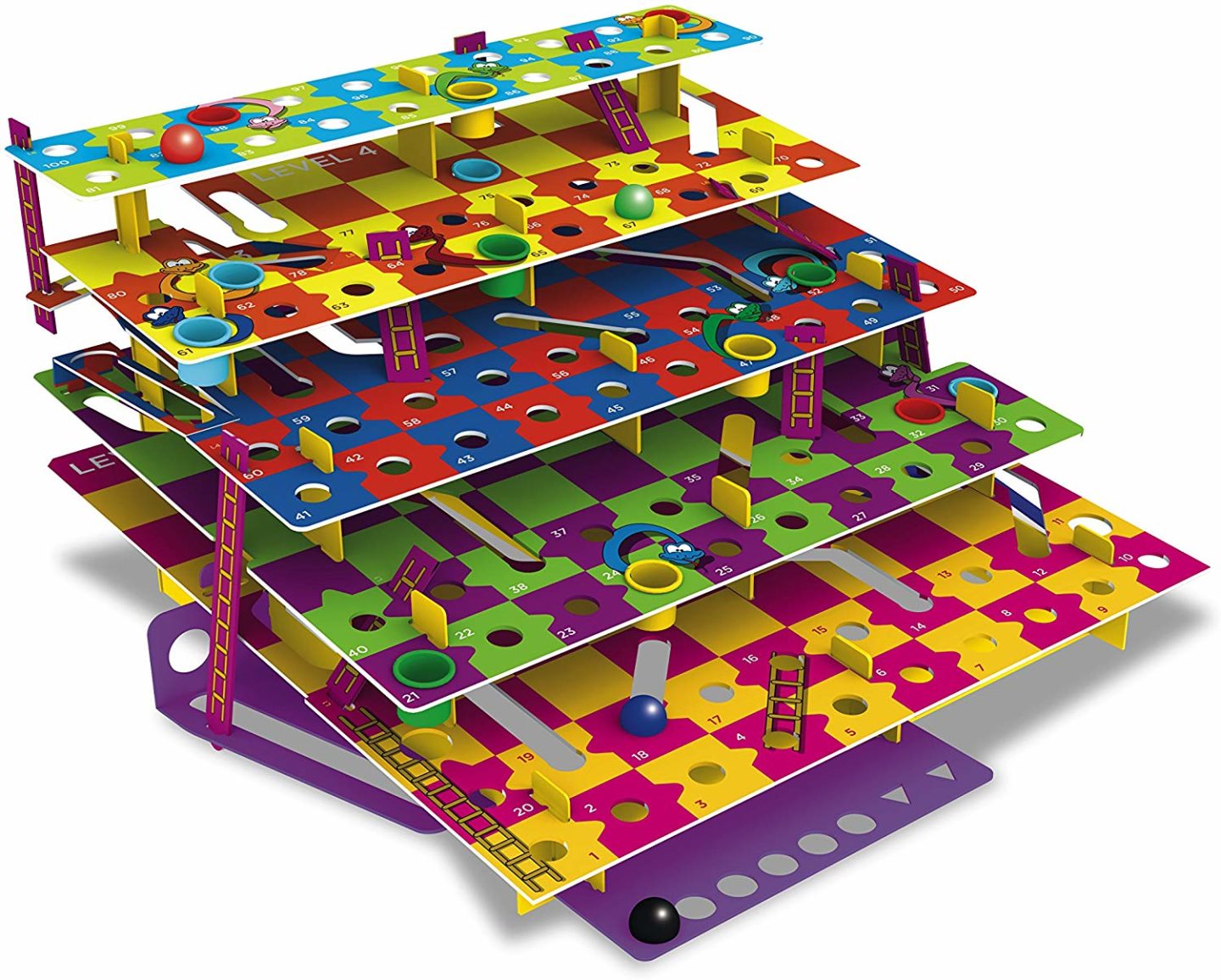 Pop for blends game £8.99
An educational game that can be played by 2-4 players. Kids grab a popcorn piece and build a word with that beginning blend or digraph. Pull out a POP kernel, and all your pieces go back. A great little learning resource for those cold and wet winter days inside.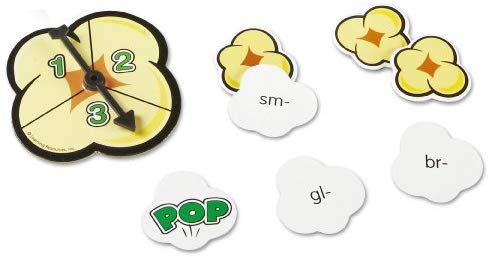 Lena (almost 5)
Clothes
While I was making Arlo's KimiDog order (above), I also picked up Lena a couple of pieces of clothing (pictured below).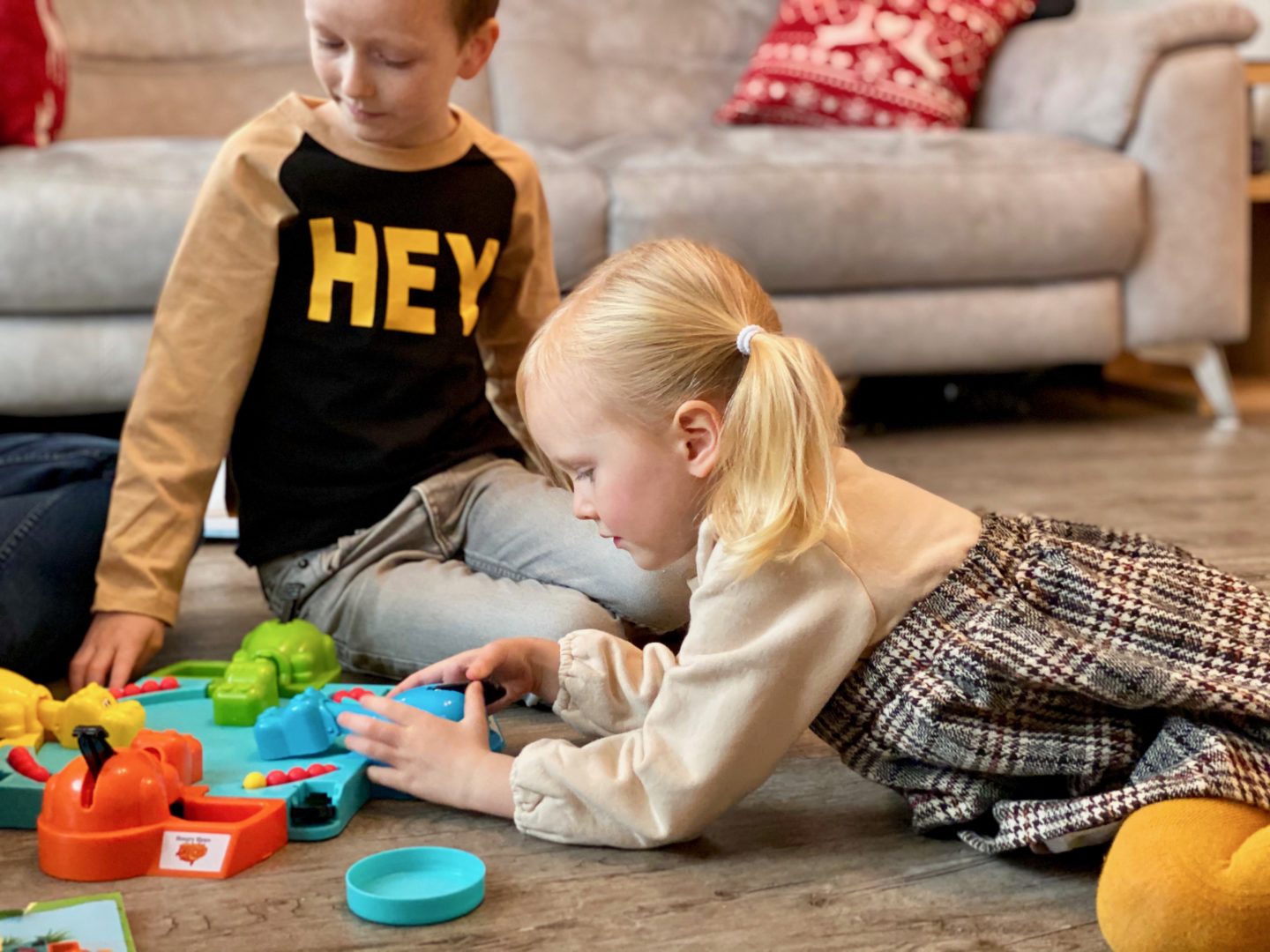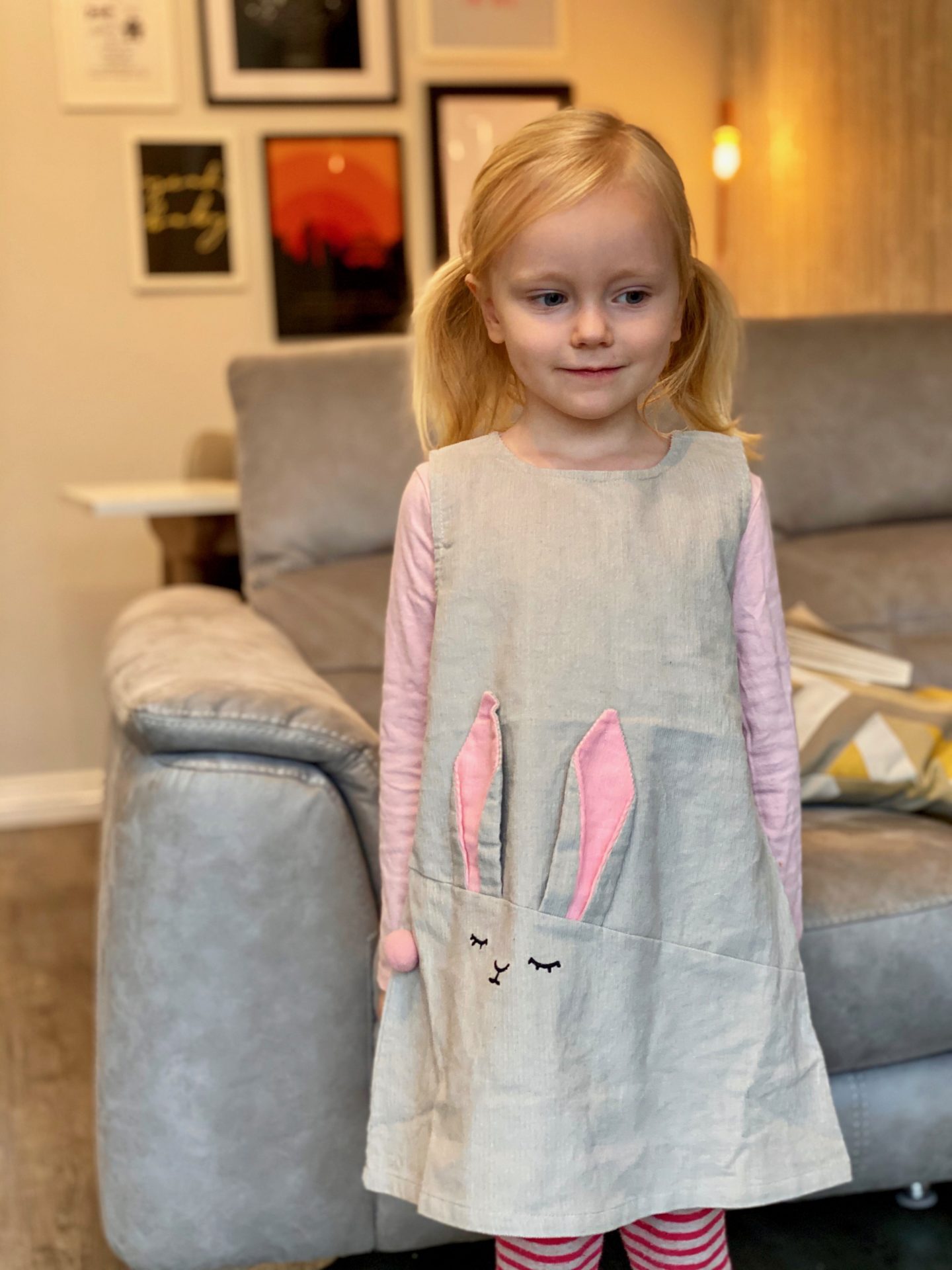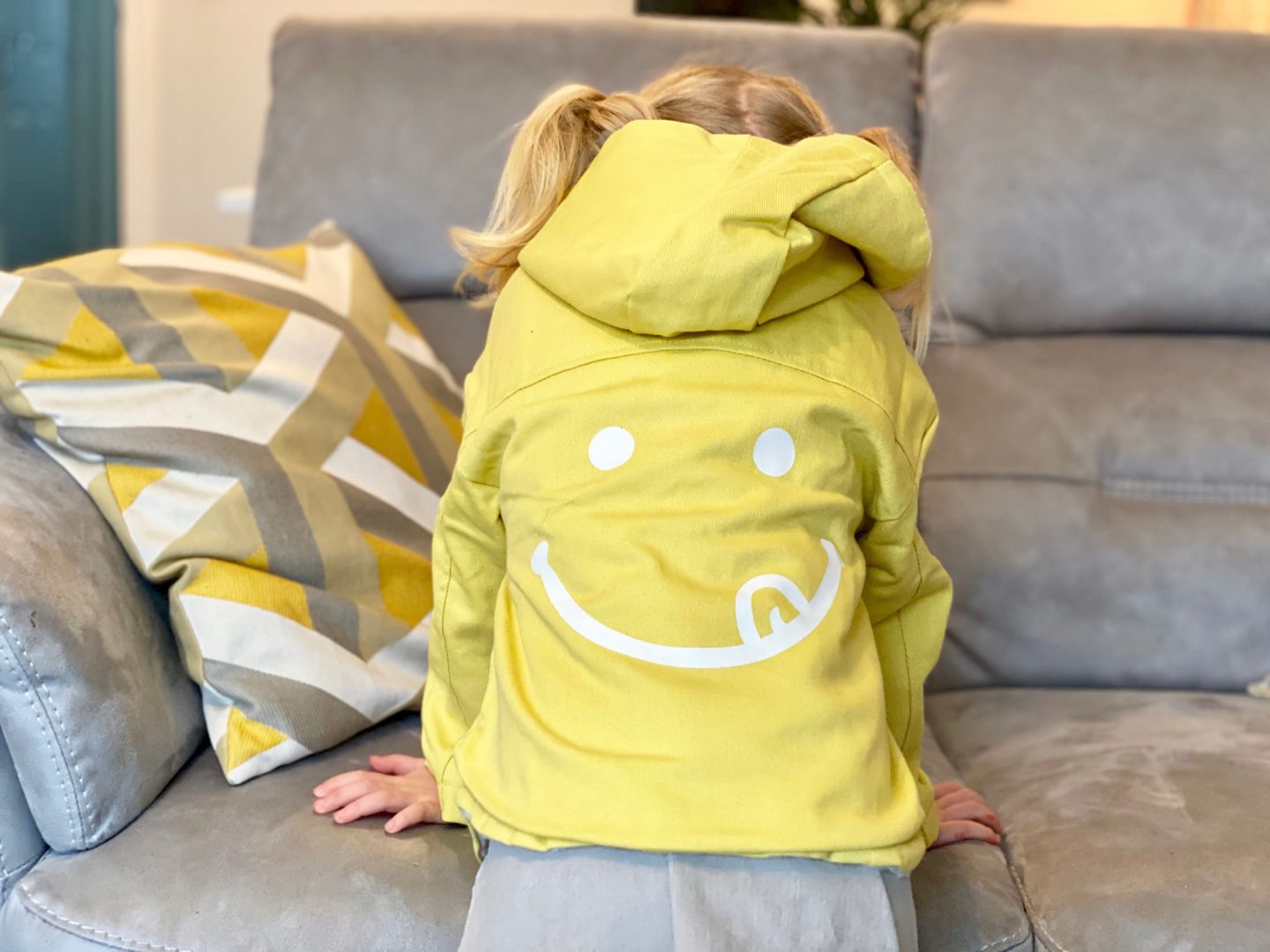 Rebel Tree Co prints – from £4
My ex-housemate from university has just launched a new print business in the North East following the birth of her first child. I'll be grabbing Lena one of these affordable unicorn prints for her bedroom for the bargain price of only £4. She has loads of different prints, I especially like her feminist ones (obvs) so make sure to check her out and support small and local!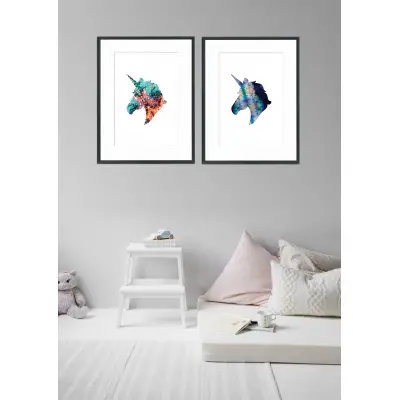 Bugnoculars £11.99
Lena loves all kinds of animals and insects. I often catch her playing outside with worms, bugs and snails so I know she's going to get a lot of use out of these nifty little Bugnoculars. They have air holes to keep her prey safe and a nice chunky design that means she'll find them easy to use.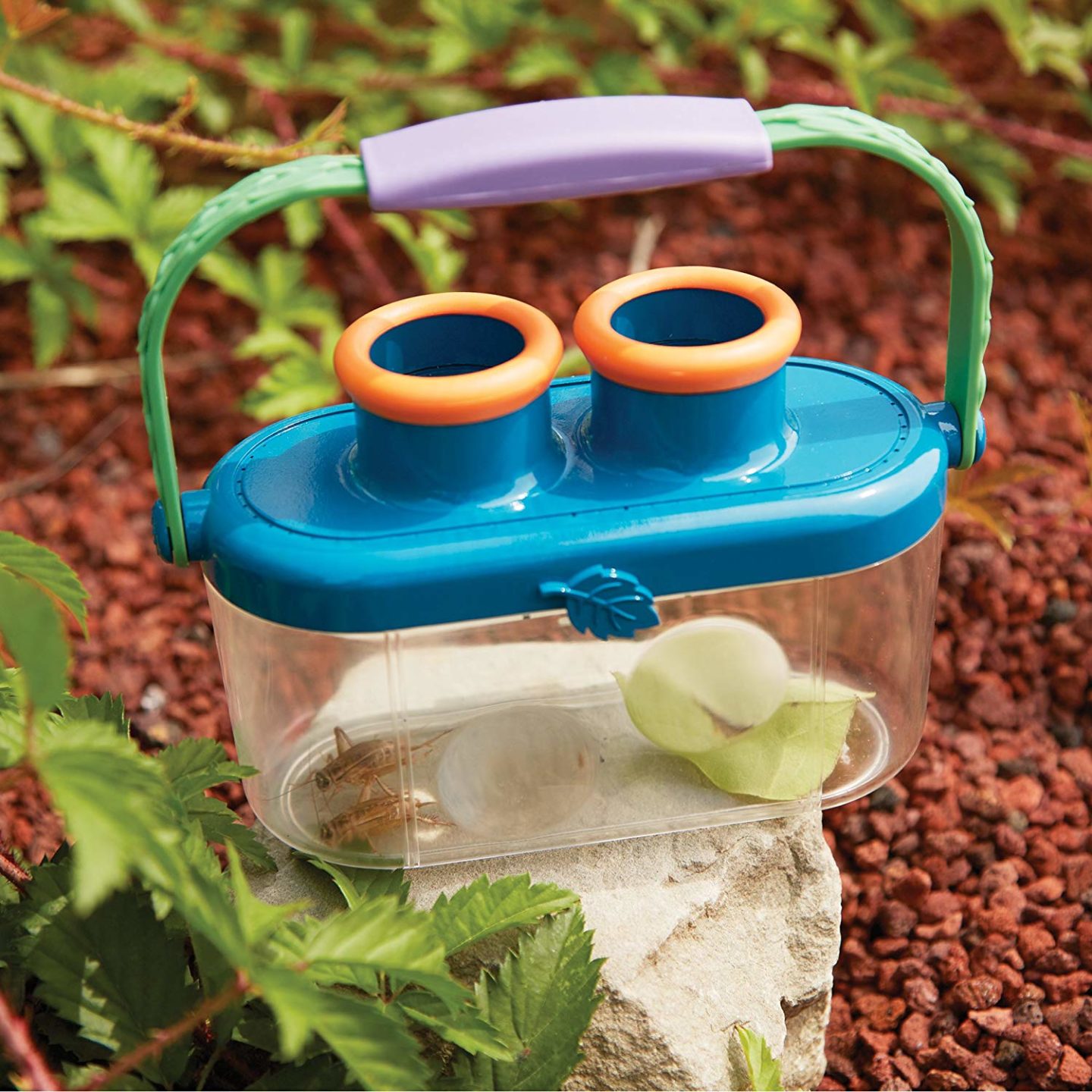 Little Live Light Up Bird Cage – £19.99
As soon as Lena saw this little bird and cage (affiliate link) she asked if she could put it on her list straight away. Its wings light up and it makes 30 bird sounds which will no doubt make me seriously regret buying it!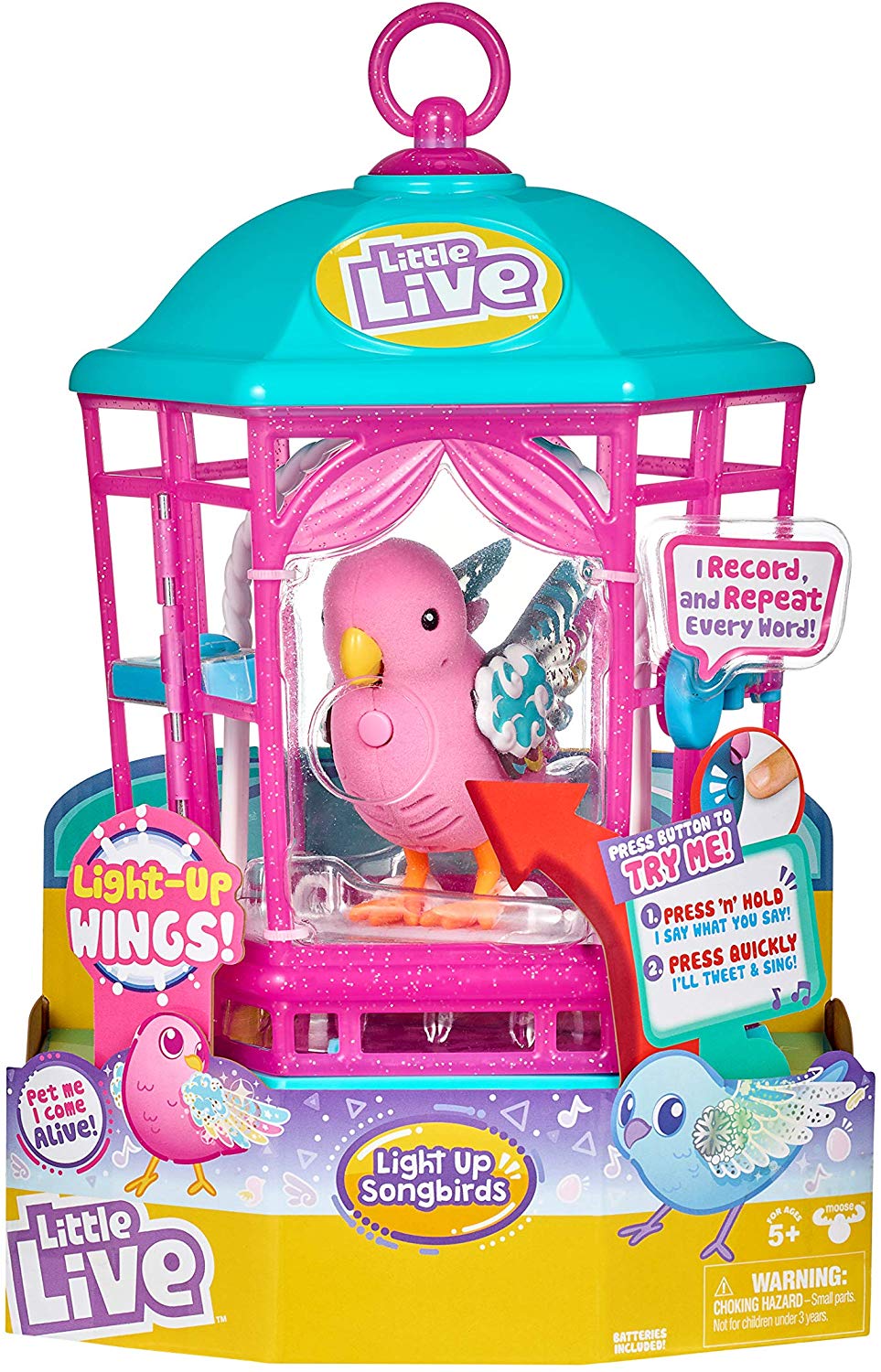 Coding critter ranger and zip £39.99
I desperately want to get both the kids into coding as early as possible. The future is tech and I want them to excel at it. As Lena loves animal toys I think this will be a great introduction for her. Coding Critter Ranger and Zip are playful pets to teach children aged 4 and over 'STEAM' concepts through coding & play. 100% screen-free these pets are ready to code to fetch a ball, chase a puppy or find a fun treat. Each set includes 2 coding critters & a colourful storybook.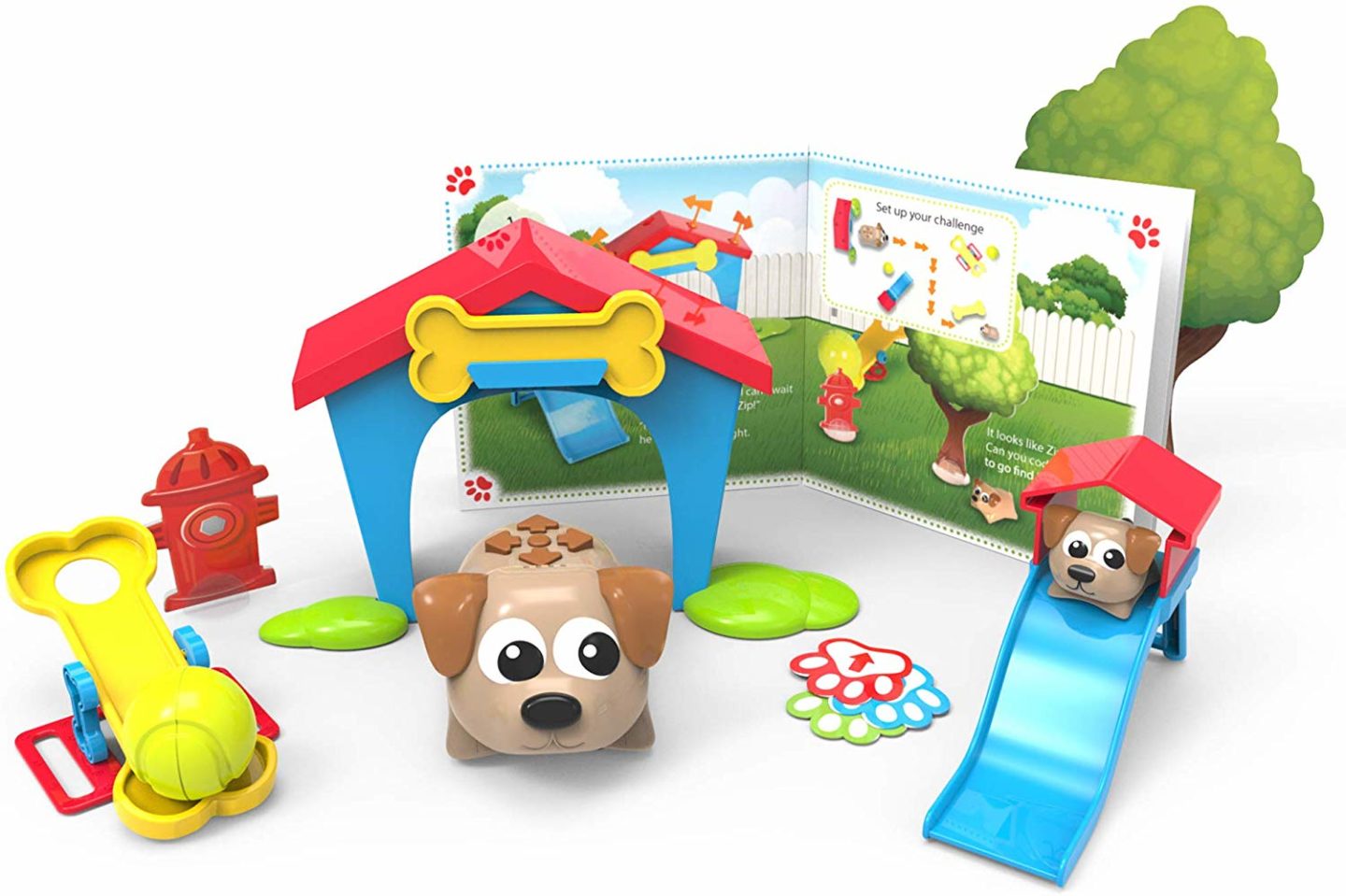 So there you go, I hope you have found my 'Inspiration for Christmas gifts for children' helpful. What are you getting the children in your life for Christmas? Let me know in the comments.
Similar blog posts…
If you liked this post and are looking for further ideas you can see some of my other Christmas gift guides here: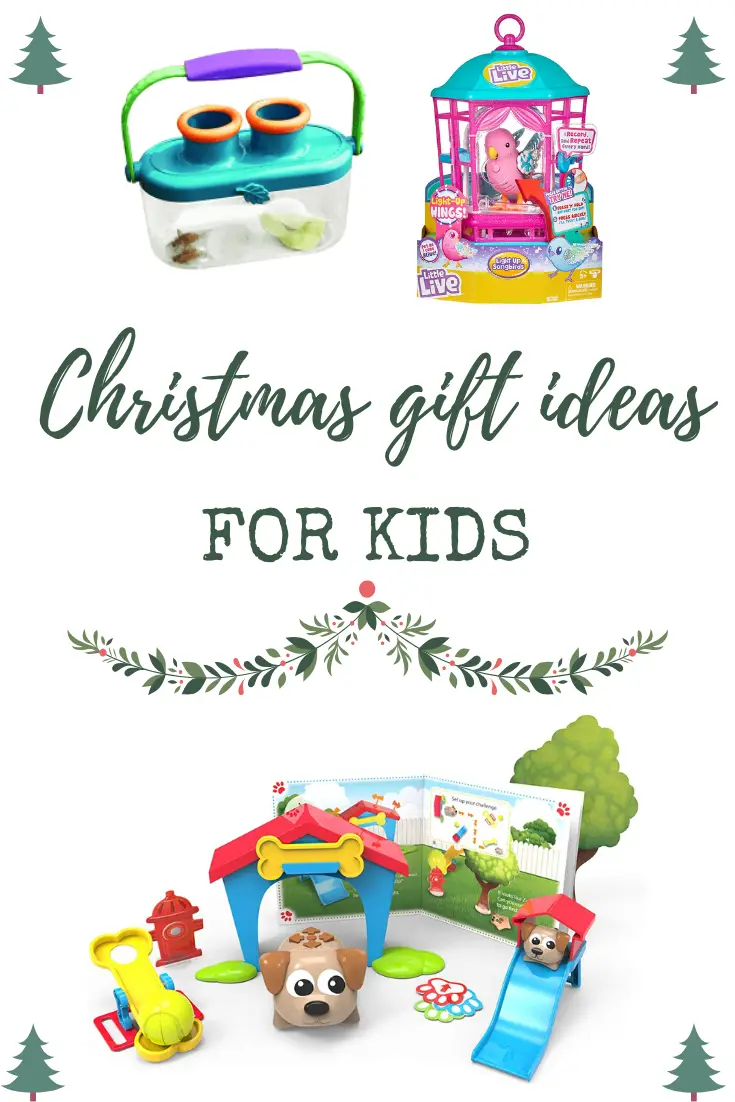 Disclaimer: This is a post contains advertorial content. Some of these items were received as press samples. This blog post includes clearly marked affiliate links. If you buy through an affiliate link you will not be charged any more but I will receive a small referral fee. For my full disclosure policy please see my about page.
Never Miss a Post
Click here to subscribe to our mailing list