There are loads of great beauty brands that are vegan these days. Every year I share my favourite cruelty-Free beauty advent calendars but this year I thought I would also do a round-up of just the vegan beauty advent calendars I've come across in my searches too! Sometimes you get one that is cruelty free but not vegan and vice versa!
I have tried to include some more affordable options and have placed them in order of cheapest to most expensive for your convenience.
Beware that some of the images have content spoilers so if you like a true surprise maybe don't look at the images too closely.
Best vegan beauty advent calendars 2022
Joules Christmas Village 24 Day Advent Calendar 2022 £40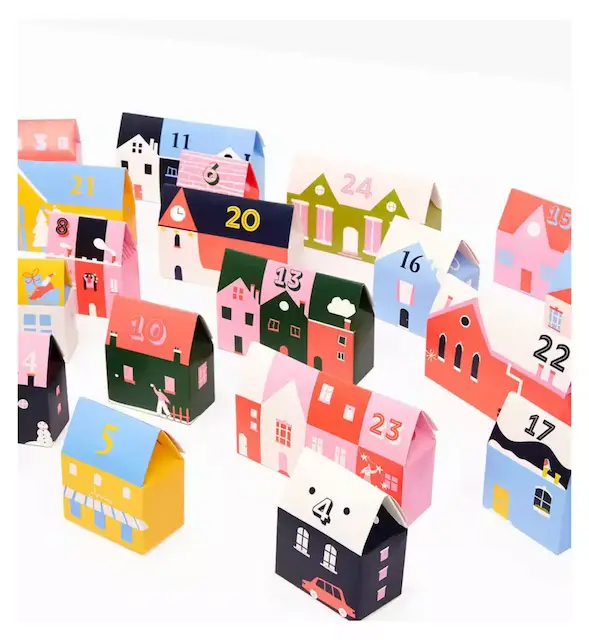 New for 2022 Joules has launched a beauty advent calendar that is vegan and cruelty free.
These advent houses have been made to bring you festive joy for many christmases to come. Refill them next year with your choice of treats.
It's mostly bath and body products with some lip scrubs/balms, scrunchy and eye mask. You can buy from Boots now (affiliate link) to make the most of those Advantage Card points.
Makeup Revolution X Game of Thrones 12 Days Advent Calendar 2022 £40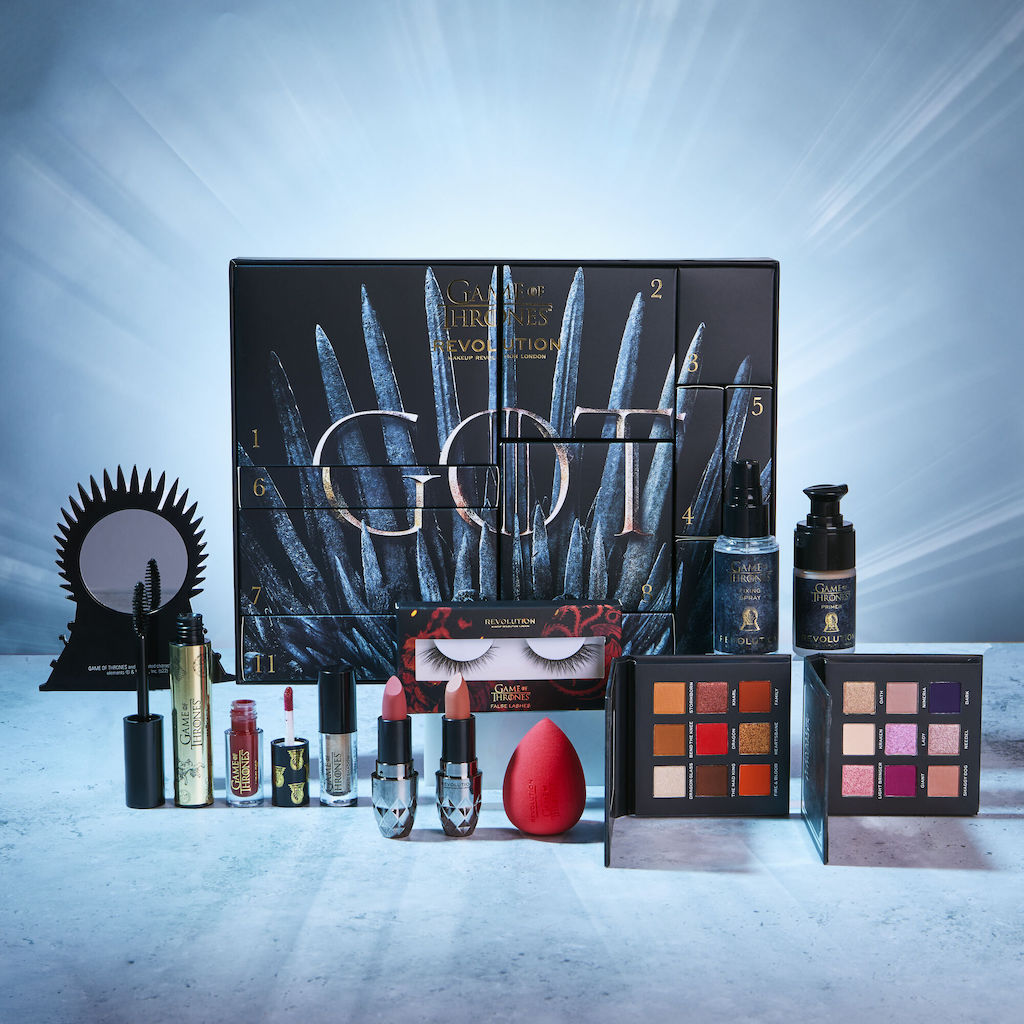 Featuring 12 days of new and exclusive Makeup Revolution x Game of Thrones products and accessories, including false lashes and fierce lipsticks and palettes.
It's the must-have gift for the ultimate GOT beauty fan in your life. Buy direct from Revolution here (affiliate link).
All cruelty free and vegan. Does not contain any animal derived ingredients. Approved by PETA as Animal Test Free. Doesn't make my non-toxic list due to parabens etc.
Makeup Revolution – You Are The Revolution Advent Calendar 2022 £45 (worth £94)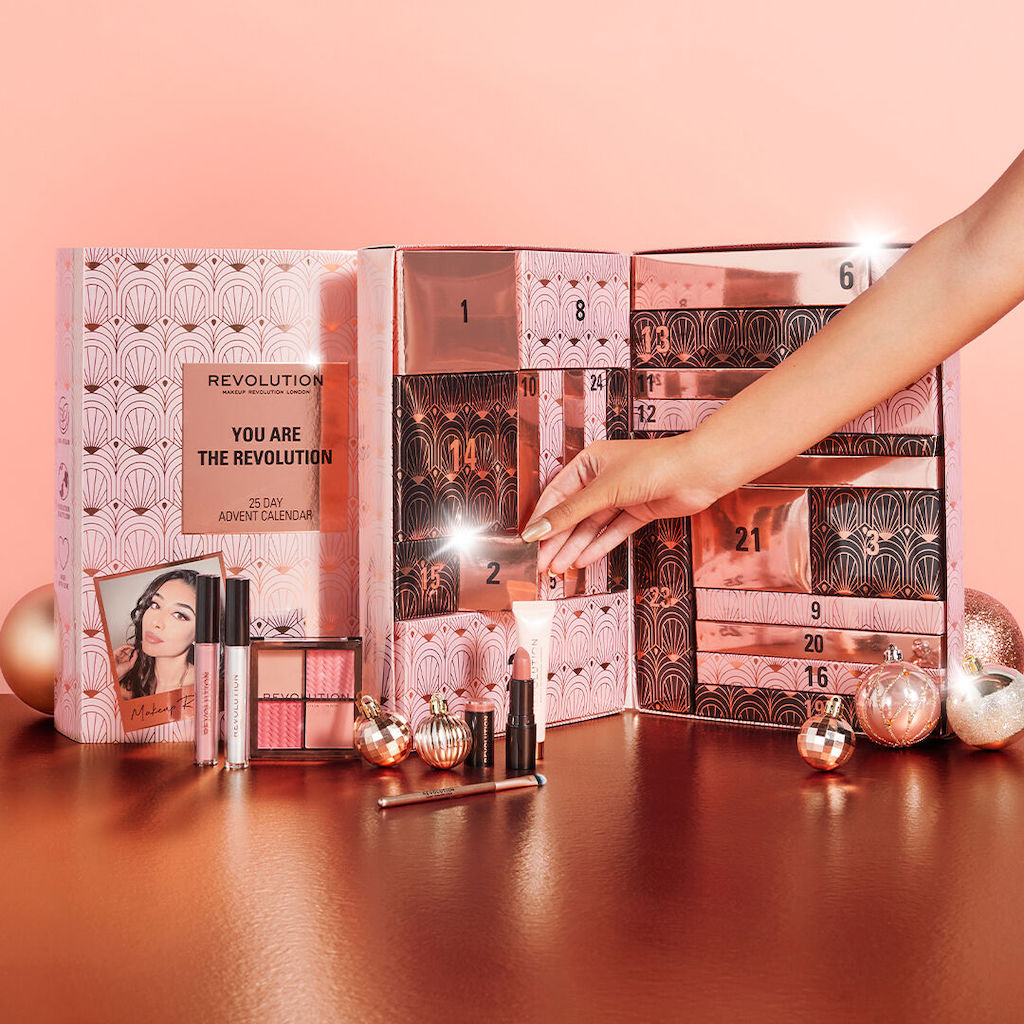 Revolution's You are the Revolution advent calendar 2022 (affiliate link) is all cruelty-free AND vegan. Great value (worth £94) with 25 full sized make up products.
It does not contain any animal derived ingredients and is approved by PETA as Animal Test Free.
This wouldn't make my non-toxic list though as some of the 25 products contain parabens. You can buy from Look Fantastic here (affiliate link).
Last year Revolution's version of this was £40 (worth £87) so it's up £5 on last year. However, it is up from 24 products to 25 and includes lip glosses, highlighters, eyeliners, accessories and all new exclusive products for ethical beauty lovers this Christmas.
Makeup Revolution Ultimate Glamour 12 Day Advent Calendar 2022 £50 (worth £82)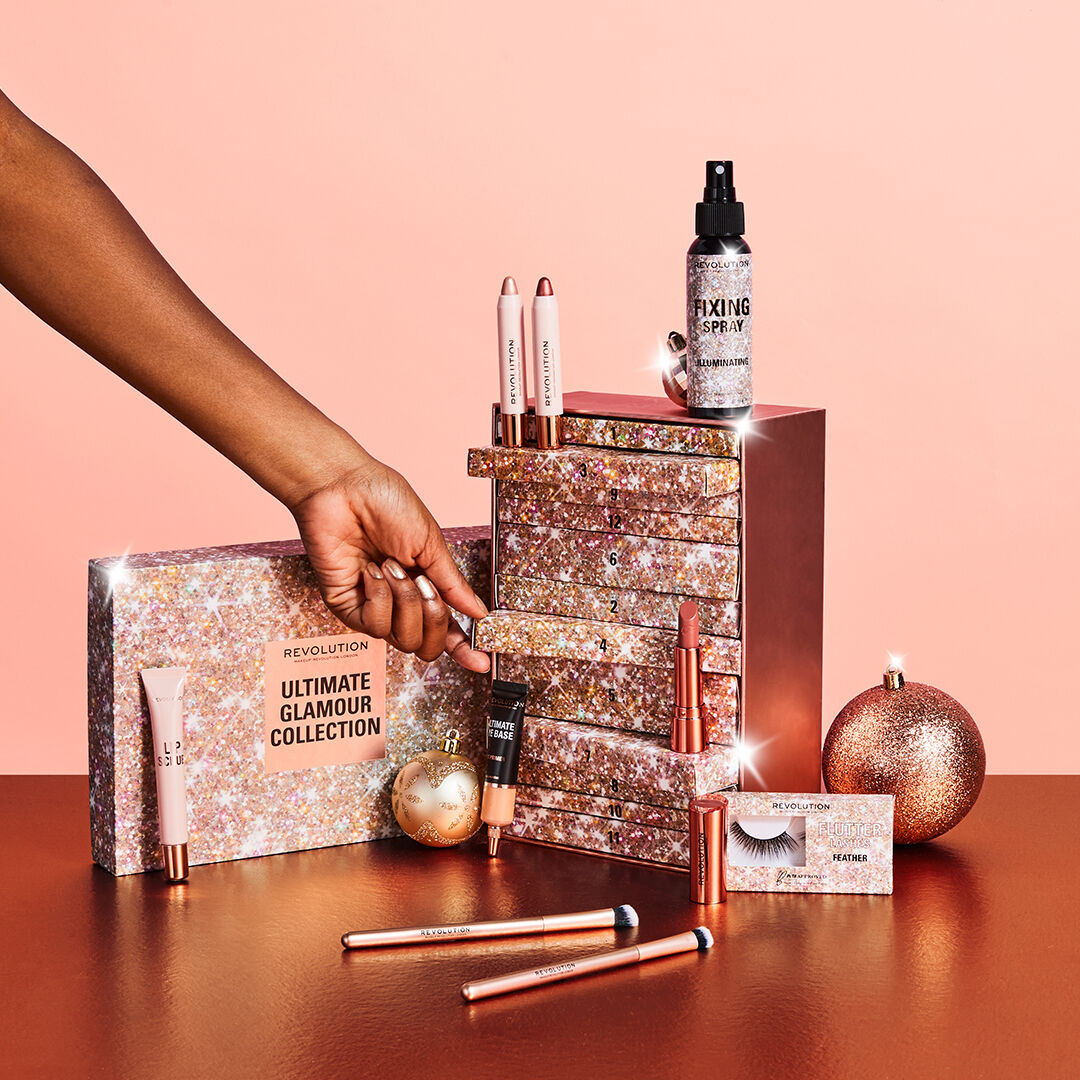 12 days of new and exclusive more luxury Revolution products. Includes eyeshadow palettes, accessories, makeup brushes and so much more. Cruelty free and vegan.
Apparently there is a limited supply of these ones. Buy direct from Revolution here.
Last year the version of this cruelty free and vegan advent calendar was £50, worth £80.
Personally, I think the other Revolution calendar is better value for money, it's £5 cheaper but is worth £12 more than this one. I also much prefer a 24 or 25 day calendar to a
Holland and Barrett 25 Days Of Beauty Advent Calendar 2022 £55 (worth £180)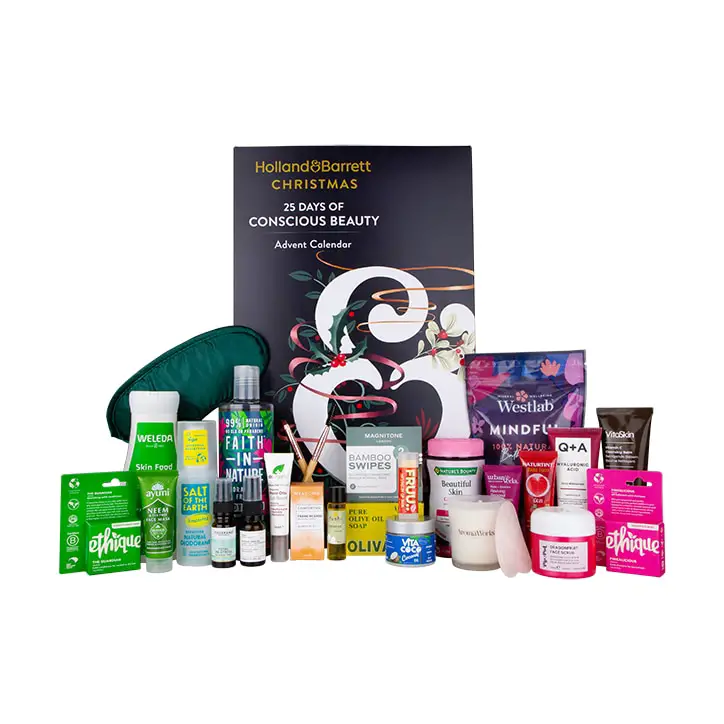 I got this advent calendar last year and thought it was excellent value for money.
This is the perfect gift for any clean beauty fan, featuring the likes of Q+A, Evolve and Ethique, with many more premium brands inside. Suitable for Vegans.
Features 14 full-sized products and 25 products total.
Last year's version of this cost £45 (worth £170). Available at Holland and Barrett here.
Mylee Advent Calendar 2022 £65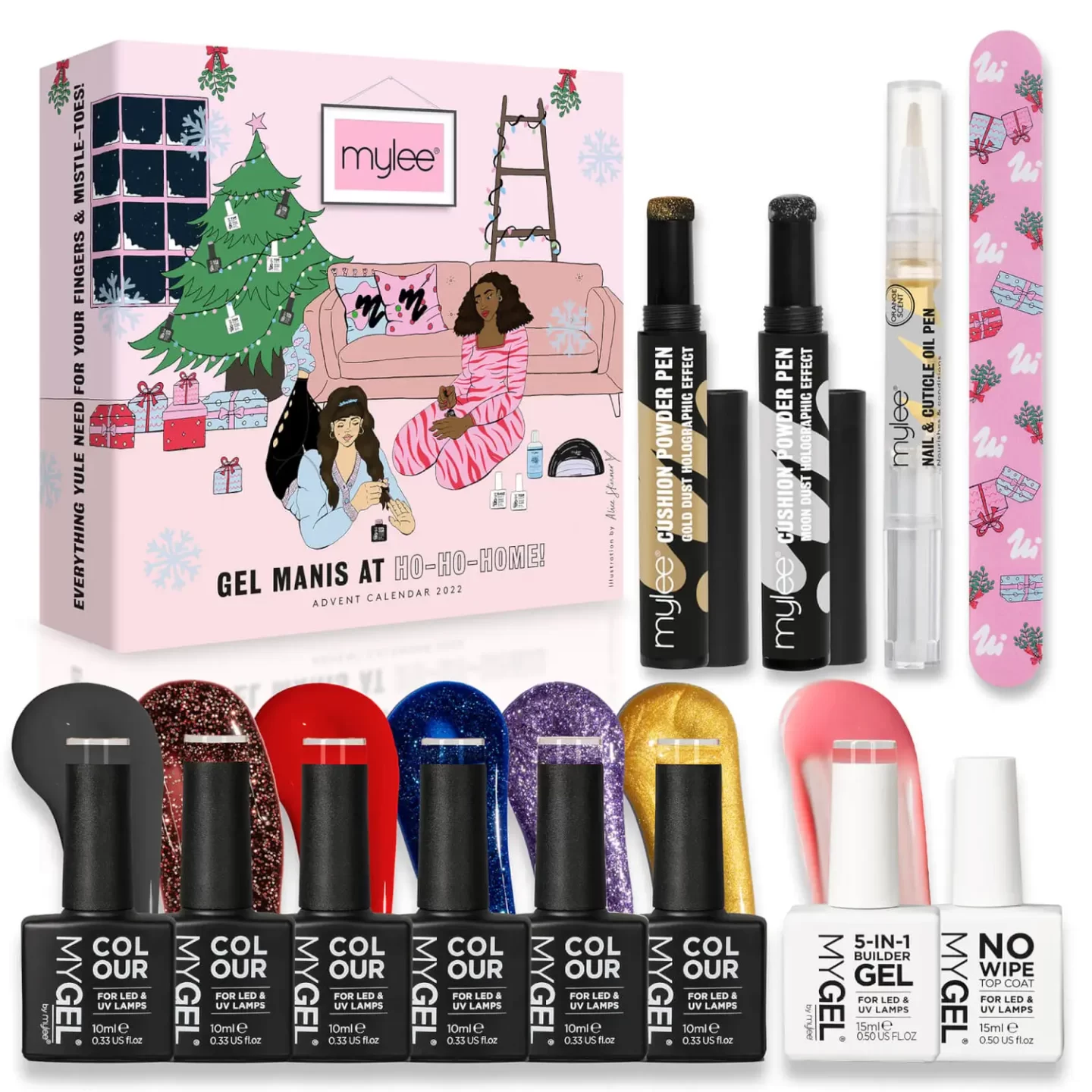 New for 2022, cruelty free, PETA certified and vegan brand Mylee have introduced a 12 day nail product advent calendar.
This is for doing gel manicures at home. It has some gold and silver dust pens so your manicures will look extra festive this December. You can buy now at Look Fantastic (affiliate link).
Barry M Cosmetics Beauty Advent Calendar £80 (worth £120)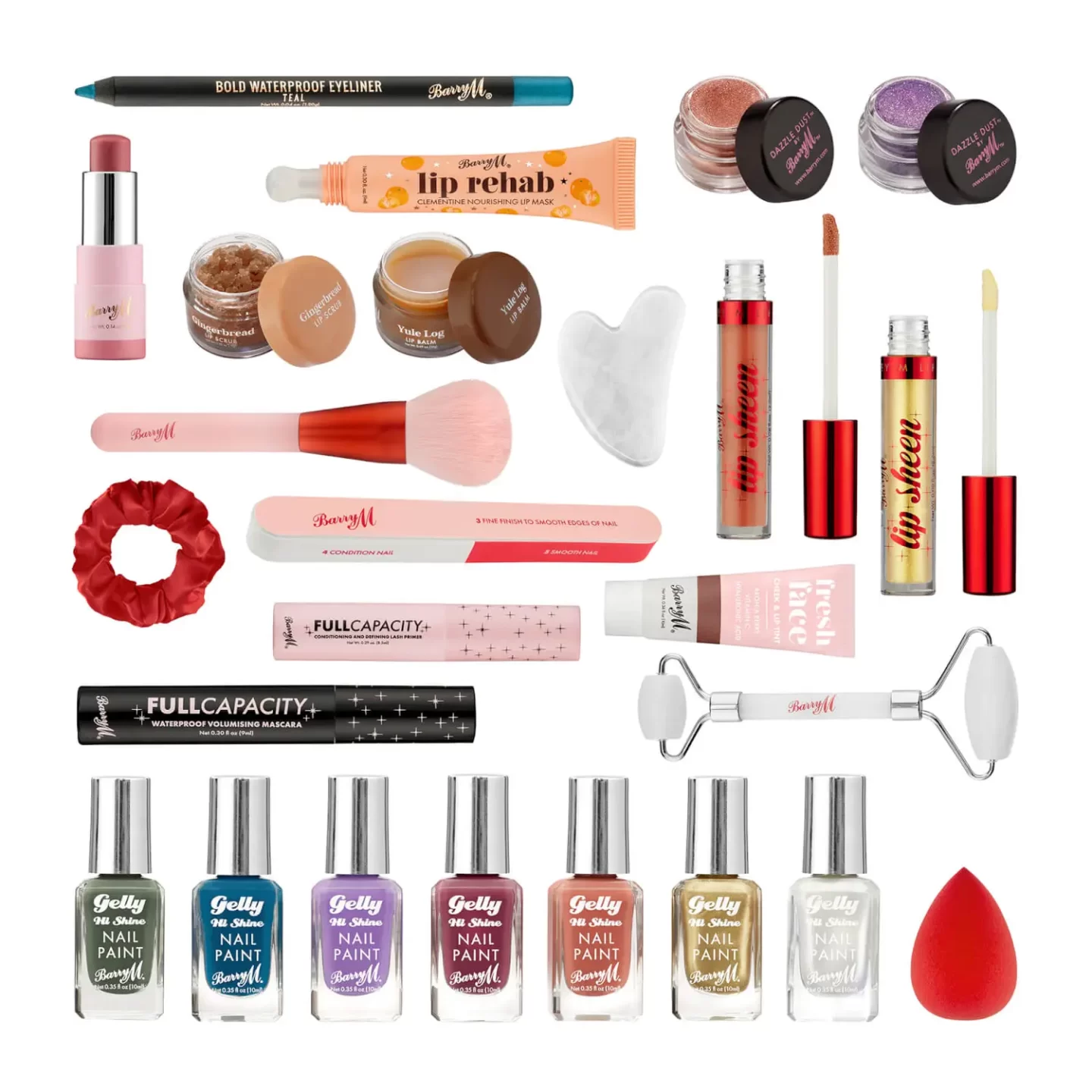 Barry M has changed their calendar significantly this year and the price has gone up £40 alongside it.
Last year it had 12 nail products for £40 (worth £60) – currently on sale at Amazon (affiliate link).
This year it has 25 beauty products, including 6 nail varnishes.
Barry M is all cruelty free, vegan and PETA certified. You can buy from Look Fantastic here (affiliate link).
Lumene 24 Nordic Beauty Treasures advent calendar 2022 – £99.90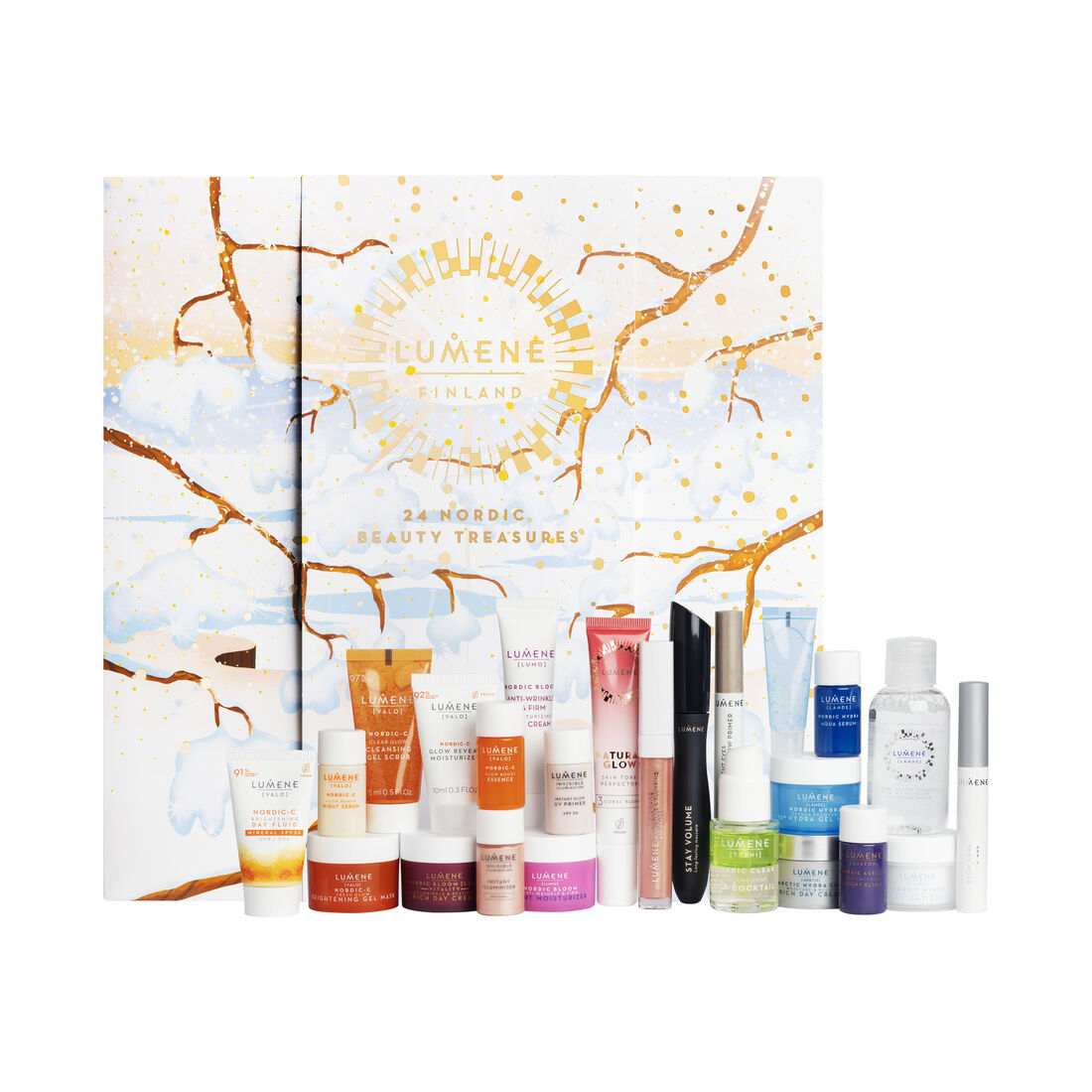 All Lumene's skincare products contain a blend of natural Finnish ingredients, including pure arctic spring water, arctic cloudberry, Nordic Pine Bark and Nordic Chaga.
Lumene uses local origin and sustainable source ingredients and some of their formulas contain as much as 100% naturally derived ingredients.
This year's cruelty free beauty advent calendar offering from Lumene contains 17 skin care and 7 make up favourites. The calendar is also 100% vegan and is made out of FSC® certified recyclable cardboard.
Papa Ginge got me the Lumene calendar for my birthday (it's in November conveniently) in 2019 and I really rated it. This year the calendar has gone up in price by £10.
This year I particularly like the sound of the 'Instant Glow Uv Primer Spf 30'.
You can buy the Lumene 2022 advent calendar (affiliate link) at Look Fantastic now.
Florence By Mills – Peace, Love, Florence Advent Calendar 2022 – £129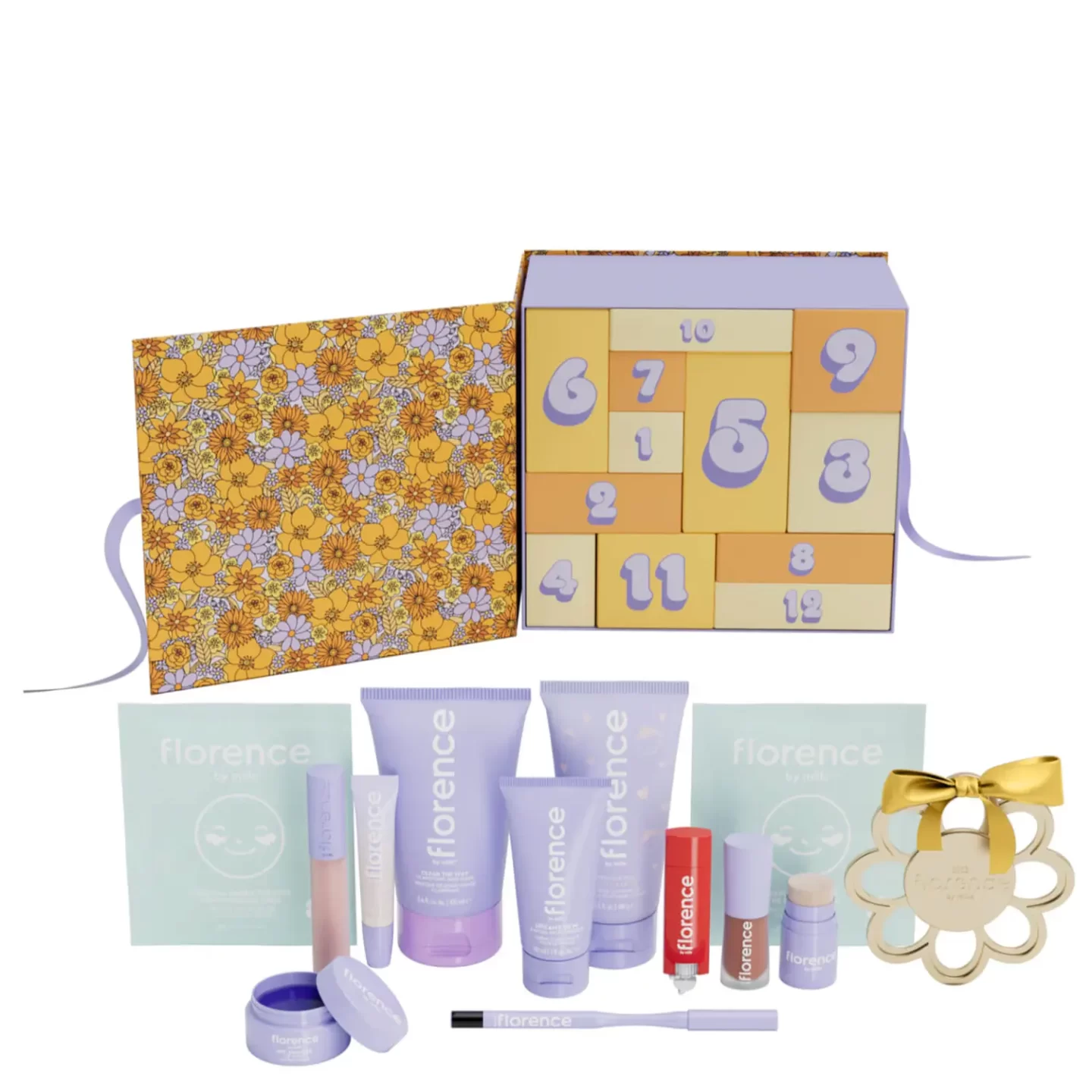 New on the market for 2022 is this 12 day advent calendar (affiliate link) by Eleven, erm I mean, Millie Bobbi Brown's beauty range Florence by Mills which is cruelty free, vegan and PETA certified.
With only 12 products this isn't great value for money and the packaging isn't very Christmassy but maybe a good one for teens if you have the cash to spare.
Available now from Look Fantastic (affiliate link).
Lush Vegan Advent Calendar 2022 – £185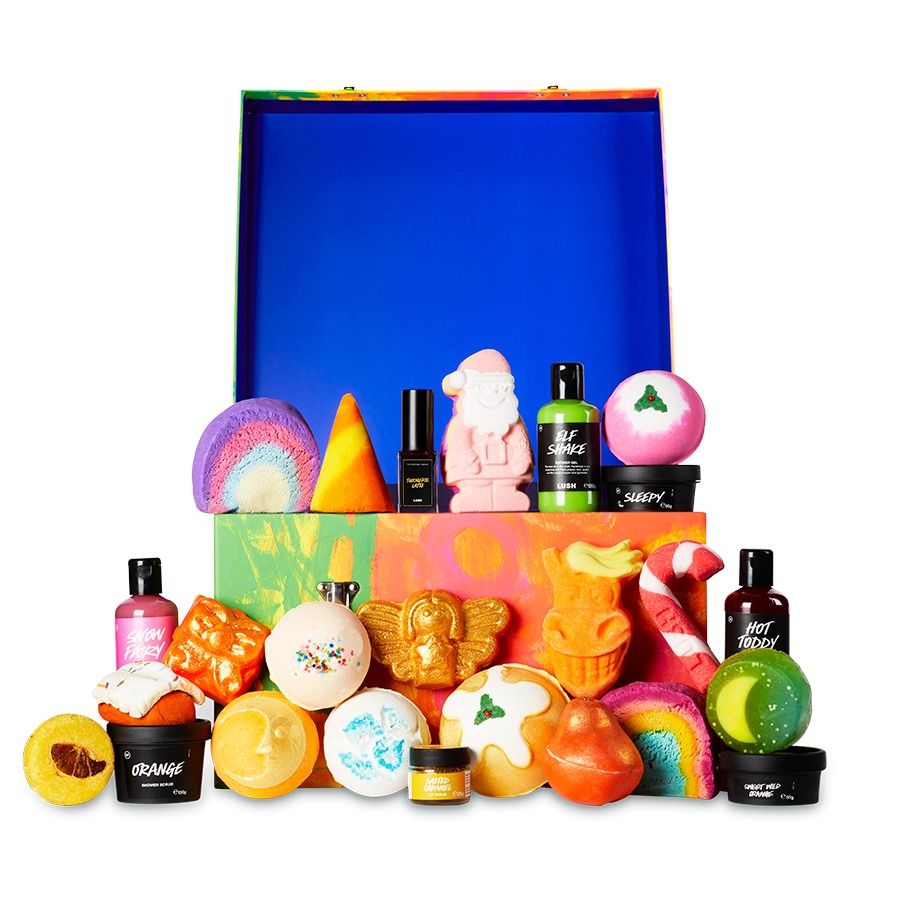 This one is very pricey (but it has stuck with the same price since 2020 and is always a sell out!
Each Lush Advent Calendar contains 25 vegan products to discover and use every day including 2 retro products from Lush Christmas past and 2 products that are exclusively available in the Lush Advent Calendar.
The reusable gift box is made from recycled paper board and the ribbon is made from recycled plastic bottles.  
The Lush Advent Calendar's beautiful artwork design was created by ARTHOUSE Unlimited, a charity presenting artistic talents of adults living with complex neuro-diverse and physical support needs.
Those looking for an alternative to the Lush Advent Calendar can also shop the 12 Days of Christmas gift (£75) for a fun and festive Christmas countdown. This gift features 12 products in a bright and fun reusable gift box inspired by the song '12 Days of Christmas'.
Please note, if you are looking for the Freedm Street calendars I features in my guide the last 2 years, sadly the company has gone into liquidation so that won't be an option this year.
Summary of the best vegan beauty advent calendars 2022
As you can see, there are a fair few vegan beauty advent calendars this year so you don't have to miss out on exciting beauty products if you are vegan.
My best value pick this year is Pip Box as although it's a pricier advent calendar, the box is reported to have a value of £291 more than what you are spending.
If you liked this blog post you might also like these other Christmassy blog posts of mine:
If you have enjoyed this post or found it useful, here are some quick and easy ways that you can support Nomipalony or say thanks: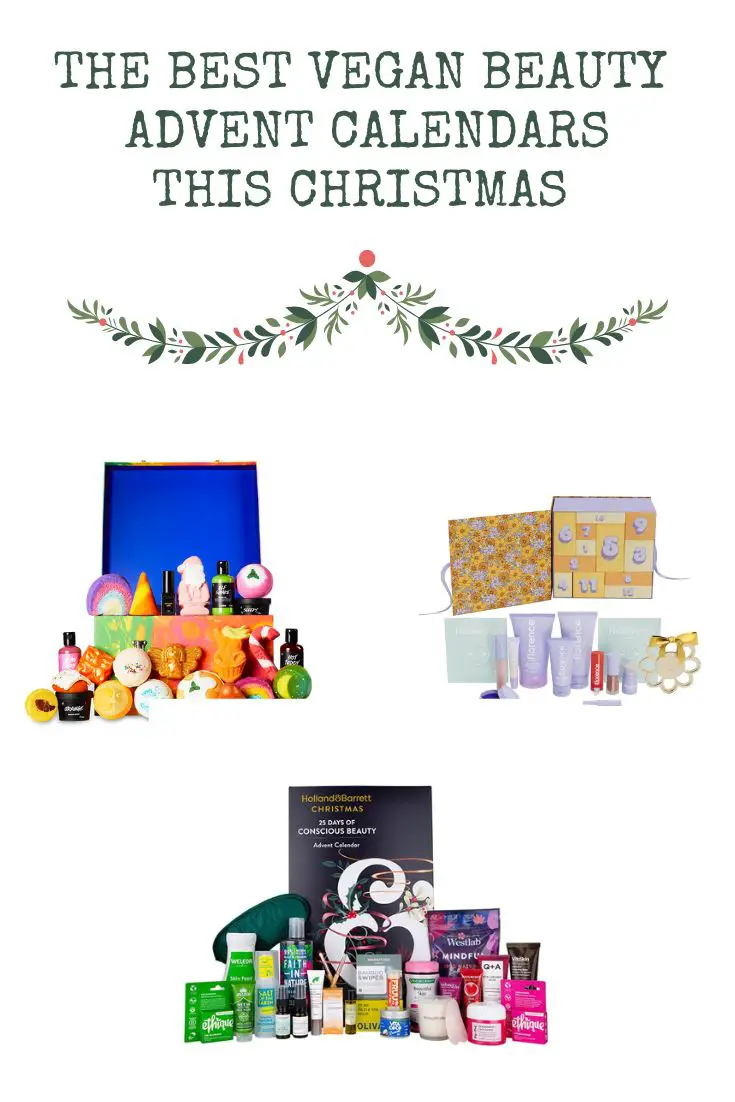 Disclaimer: This post contains clearly marked affiliate links. If you purchase through an affiliate link you will not be charged any more for your purchase, but I will receive a small fee for referring you. As an Amazon Associate, I earn from qualifying purchases. For my full disclosure policy, please see my about page.