We have just got back from the most relaxing family break we've had in a long time to Landal Sandybrook in the Peak District. It's somewhere I would wholeheartedly recommend to my followers to visit. So read on for my Landal Sandybrook Peak District family review (of a long weekend in the rain during the autumn half-term holidays).
What our Landal Sandybrook lodges cost
We stayed in a two bedroom Classic Vogue Lodge (number 58) from November 1st. We had the lodge for 3 nights but unfortunately could only spend 2 as it was the end weekend of October half term so we had to get back to school and work. It was so hard to leave!  Our lodge was provided free of charge for us for the purposes of review but if we had paid it would have been £339 at the time we booked it. For half term and a weekend I thought this was so reasonably priced compared to other places (cough cough, Centre Parcs). My parents also joined us for the trip as it was my birthday on the day we arrived and Papa Ginge's on the day we left. They booked a Spa Lodge for 3 nights for £275 (they paid for their lodge, it wasn't included as part of the review). We landed lucky as they managed to get lodge 59 right next door to us which just made the break all the more special. It was our first extended 3 generation holiday in over a year so it felt like a real treat.
Travel to and at Landal Sandybrook, Peak District
We drove to Landal Sandybrook and it took us just over 3 hours from South Tyneside. We used a Sat Nav and it was easy to find. Unlike some lodge type holiday parks, at Landal Sandybrook you can park right next to your lodge which is so helpful. If you don't drive it is possible to get to Landal Sandybrook via public transport as described in detail here by Trips with a Tot.
The site itself was small and easy to walk around though up a slight hill walking back to your lodge from the facilities. My mam has some mobility issues and did manage it ok. The nearest town is the quaint little market town, Ashbourne. This is about a mile away and a 5 minute drive. We drove to the places we need to go using Sat Nav but I imagine taxis wouldn't cost very much and if the weather was less rainy than what we had there would be some lovely walks you could do. It's very picturesque around there.
Lodges at Landal Sandybrook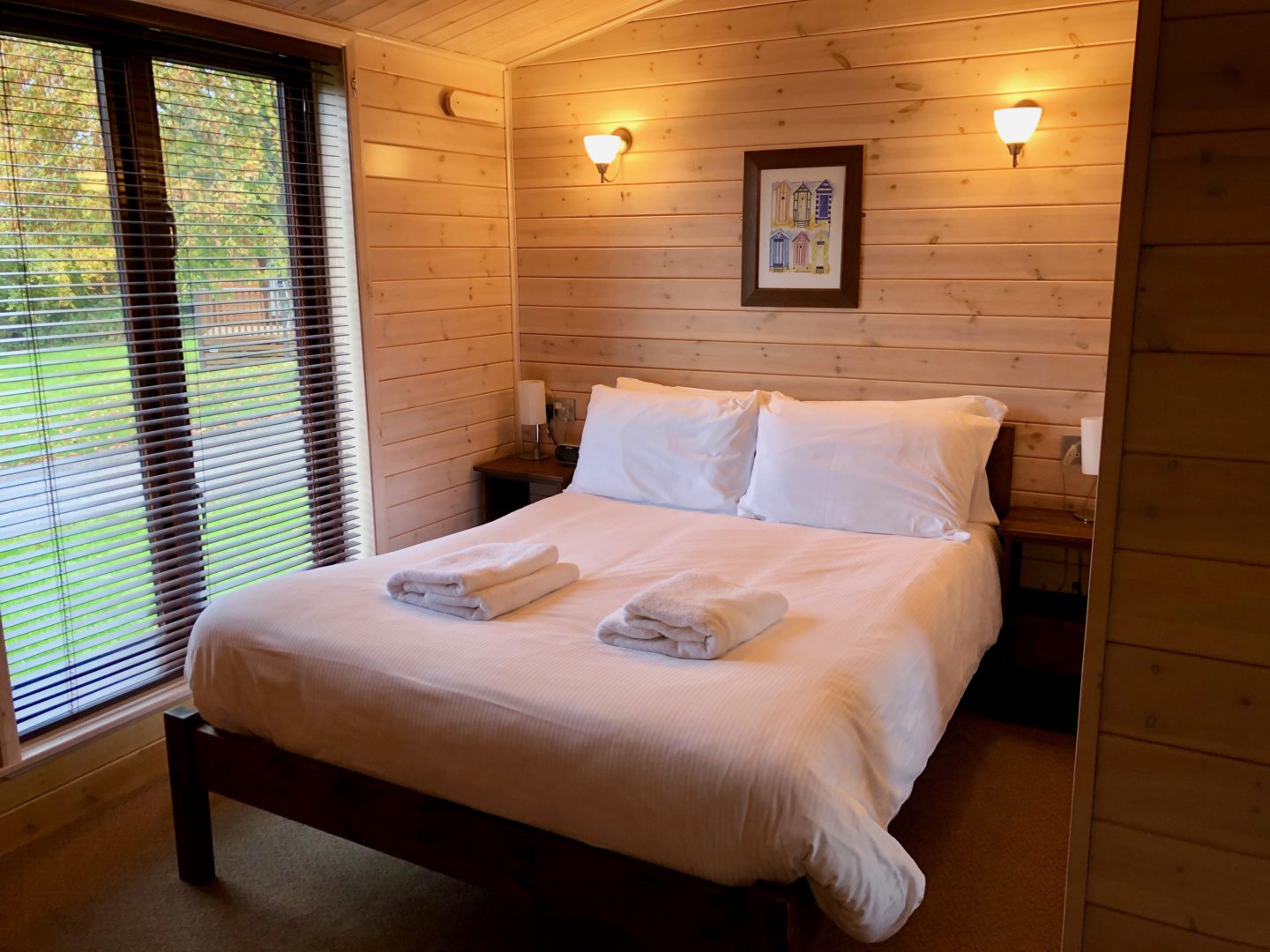 Firstly if you arrive early I would recommend checking with reception to see if your lodge is ready as we all did and ours were ready a couple of hours earlier meaning we could get checked straight in which was a nice surprise.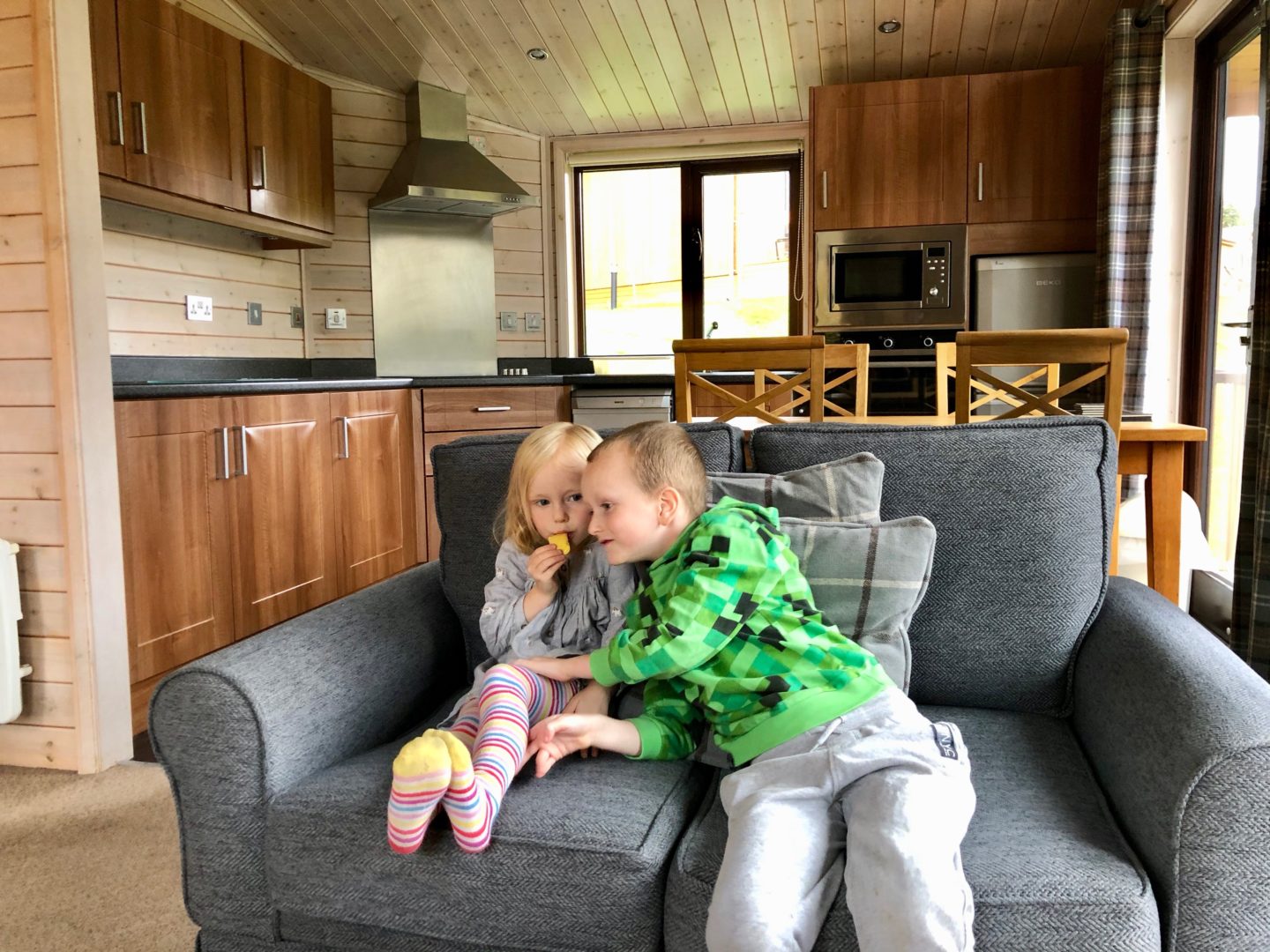 I would have loved to have got a lodge with a hot tub but unfortunately, they were all booked for our trip. However, I was really blown away by how lovely our lodge was. It was clean, nicely furnished and ever so cosy. Exactly what you would want from a cabin in the woods essentially. Thick tartan curtains and the comfiest beds I think I've ever slept in on holiday.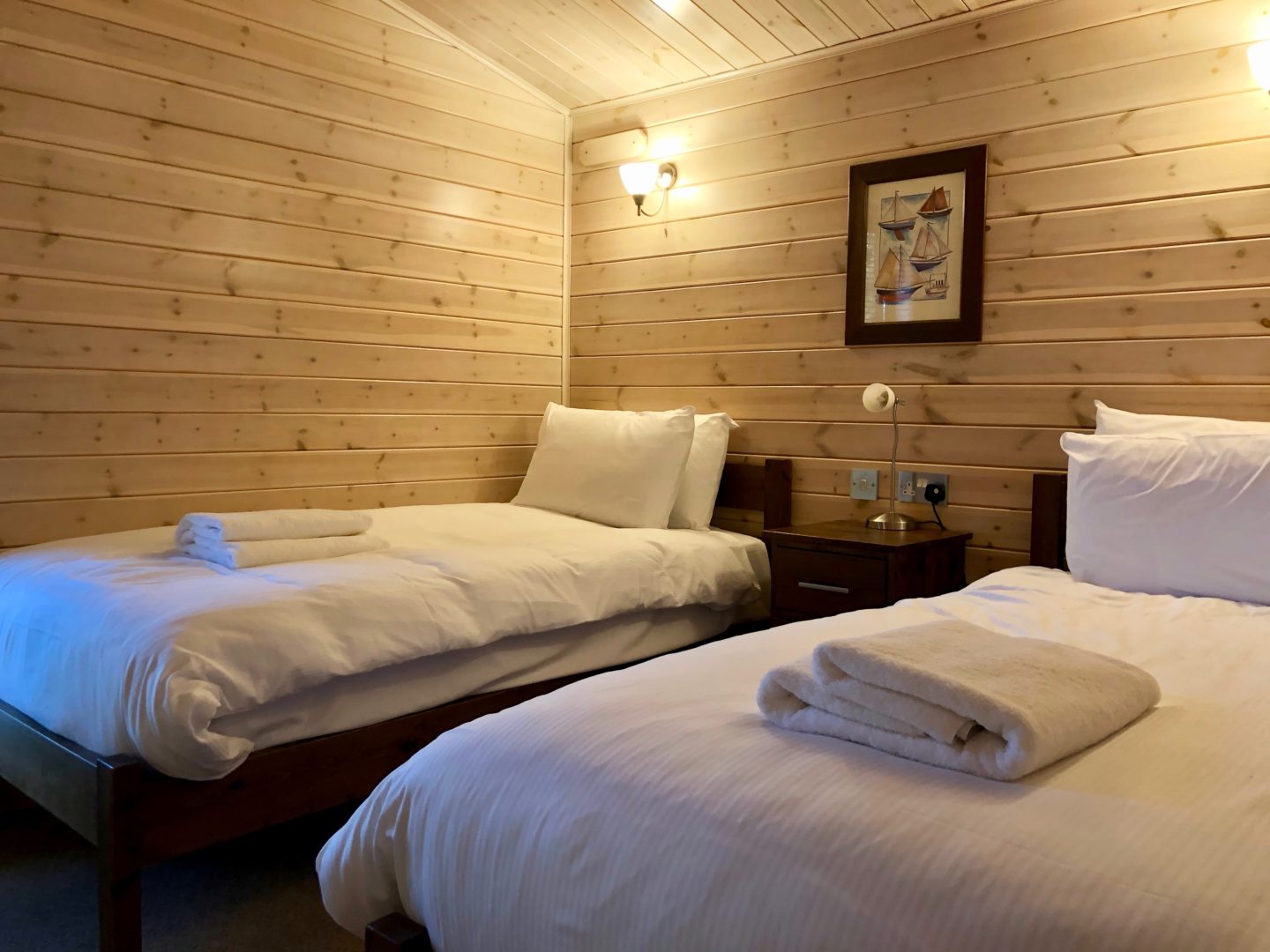 I'm the kind of person who is perpetually on the go but I was so relaxed on Saturday afternoon I actually unexpectedly fell asleep late afternoon on the sofa so hard that I had a dungaree imprint on my cheek. My 4 year old had popped over to Grandma and Grandad's cabin next door to do some painting with them and it was just so quiet, peaceful and cosy with the fire on and the trees surrounding us I had a nana nap. I can't remember the last time I've ever done that. It was so nice. One of the huge benefits of going on a break with family members is it didn't feel as hard work for us. Having the separate lodges meant we had independence and space but being next door meant we were close enough to just pop in and out.
My parent's lodge had a sauna and spa bath so on my birthday we ordered an Indian takeaway and the kids had a spa bath and got into PJs and we had a little tea party and then we just popped home to put them to bed afterwards. It was bliss.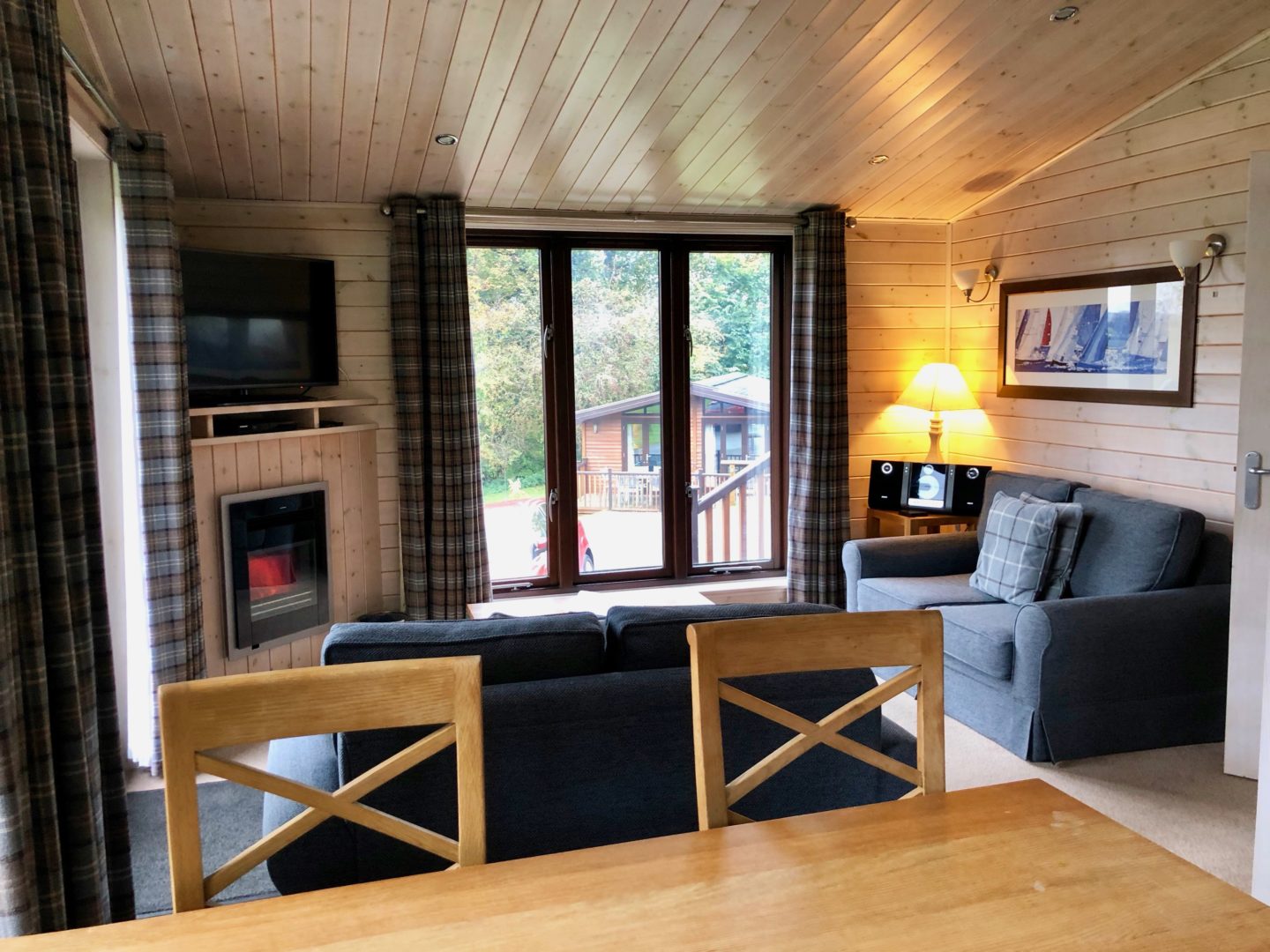 The lodge was spacious and well equipped. We didn't feel cramped as a family of 4 and there was plenty of storage to help keep the lodge tidy. On Papa Ginge's birthday, my mam and dad came over early and I made us all a cooked full English breakfast and had all the utensils and cooking/serving equipment I needed, even a teapot. I wish my kitchen was that big at home, to be honest.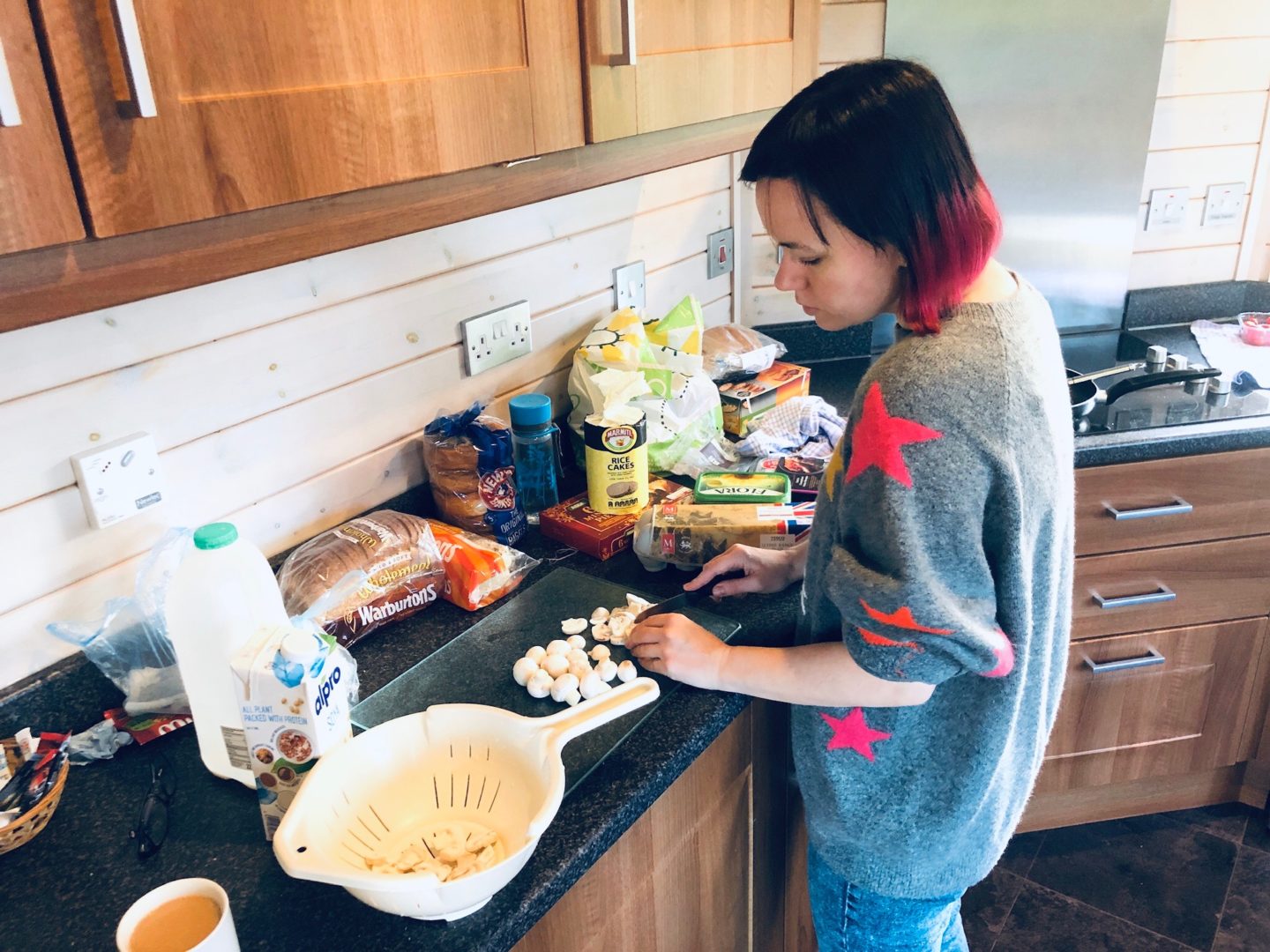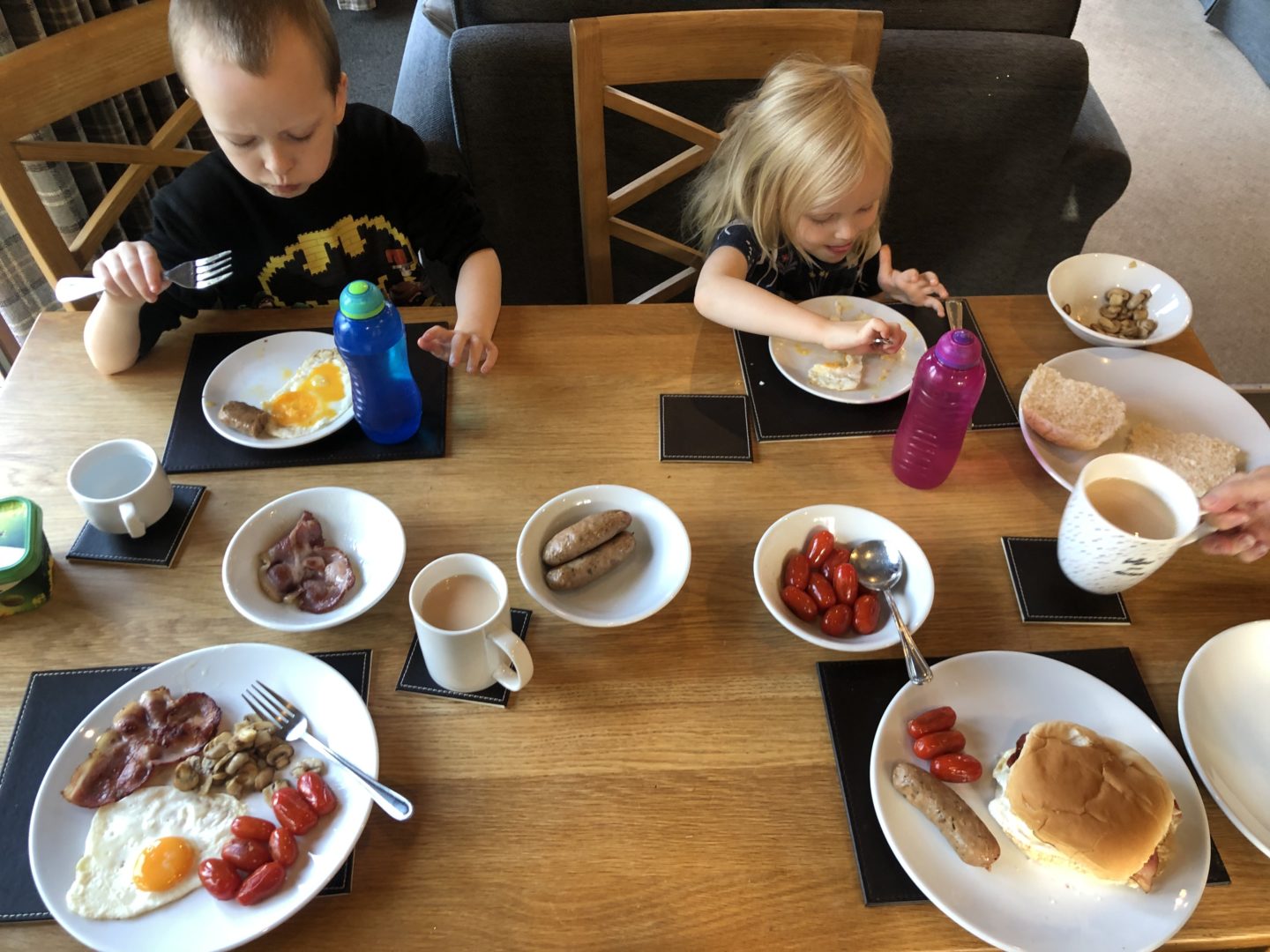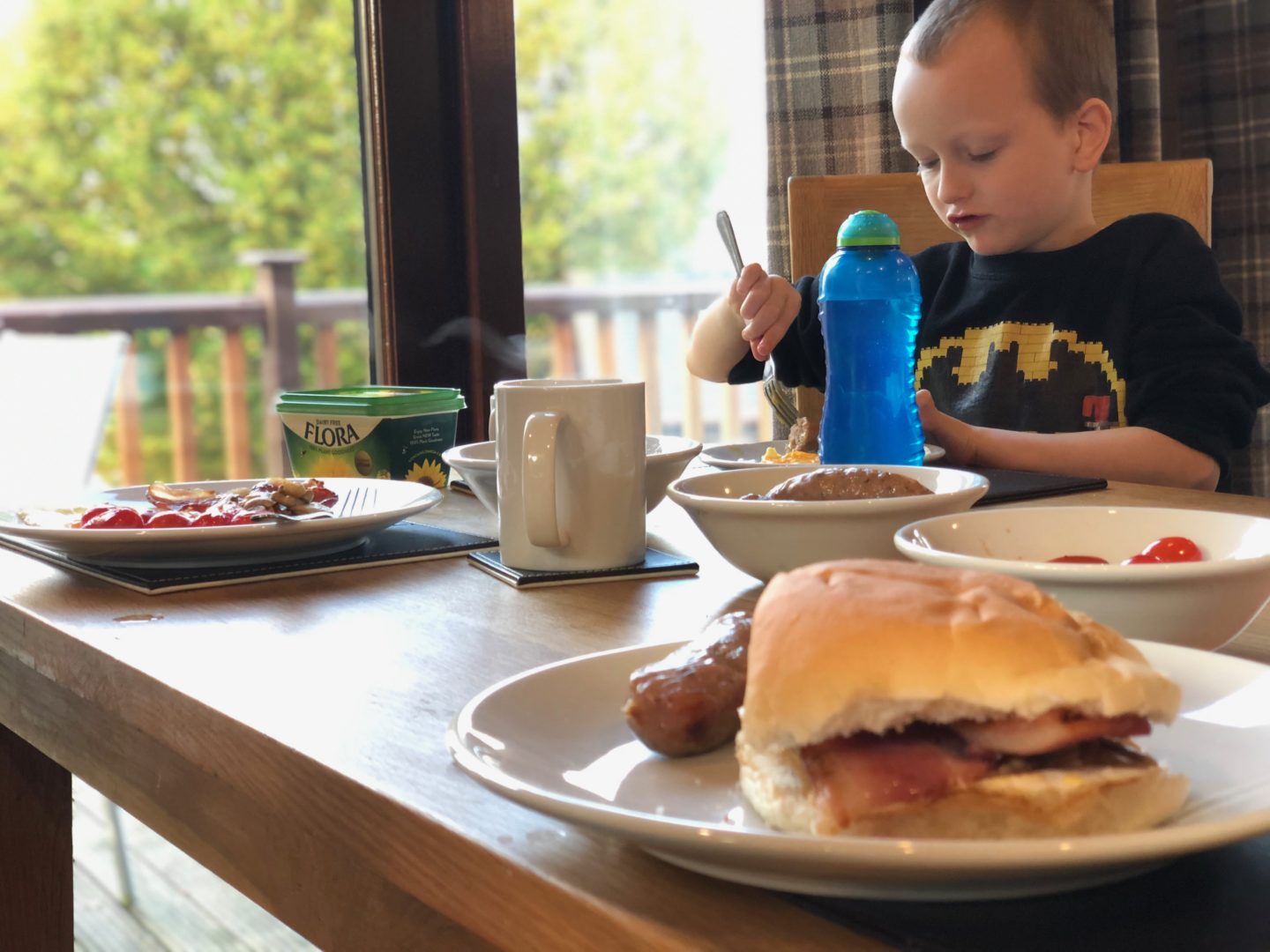 I like to report on the hairdryers of the places I go to as its something I always want to know. I have a powerful GHD hairdryer at home and I hate those pathetic piffly little hairdryers that lots of hotels like to have. I'm happy to report that the hairdryers at Landal Sandybrook are good ones and I don't think you'll need to take your own. There were several full-length mirrors on the wardrobes of the lodge making getting dressed easier. The bathroom had a mirror with lights around the edges that was helpful for doing makeup etc.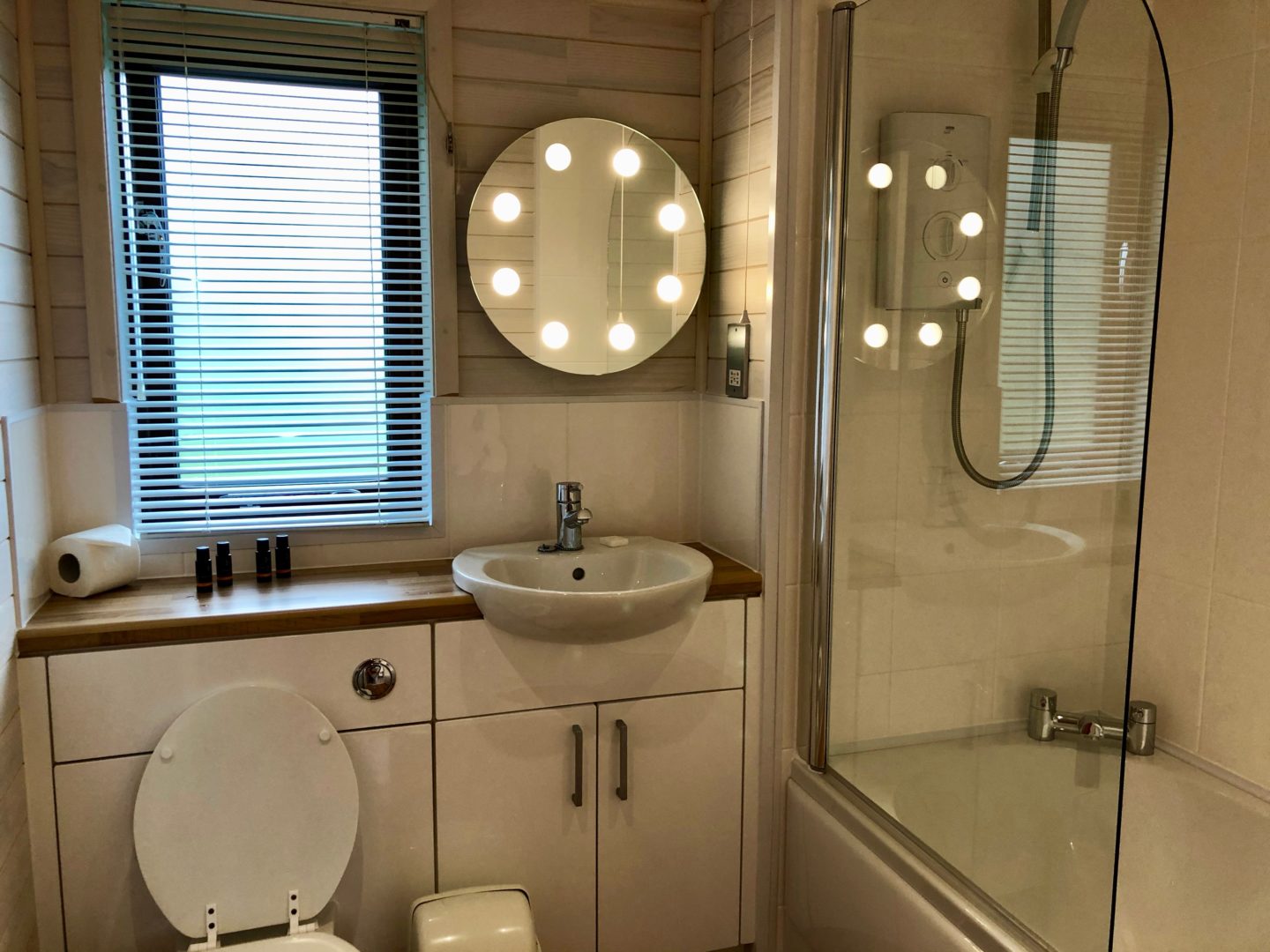 We also had a balcony with a table and chairs but it was too rainy during our visit to use them. I imagine it would be lovely sitting out there in nicer weather though. It's so peaceful and scenic looking out around the lodges especially in the autumn. I really got a sense of calm looking out around the site as the leaves fell from the trees and the squirrels and bunnies ran around on the grass.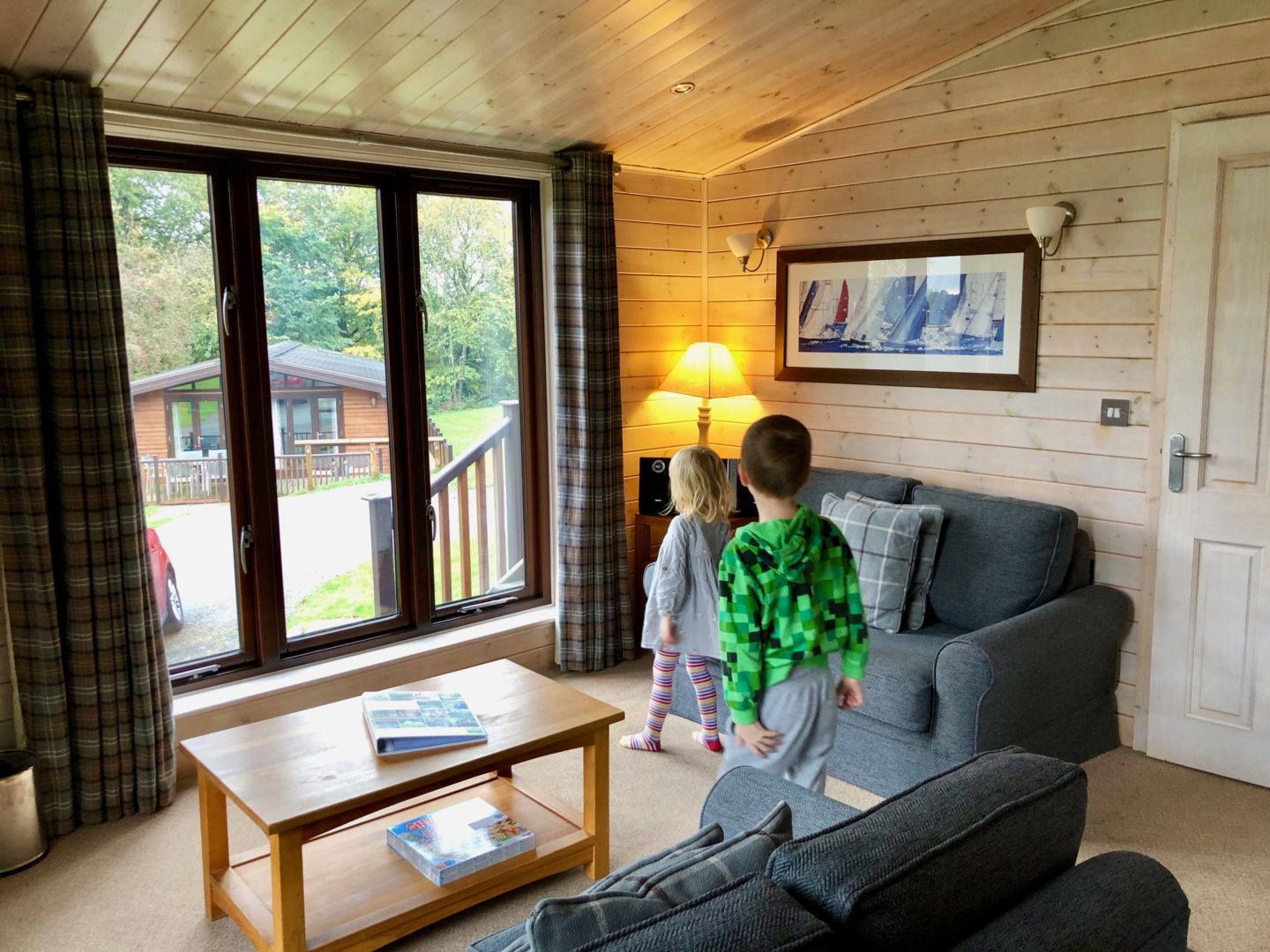 The only two slight downsides to the lodge were the shower was weak and kept falling down – it did, however, have a lovely deep bath which was a luxurious alternative. And the WiFi wasn't the best. I managed fine dotting between wifi and data though. They did say it was just for browsing and not downloading.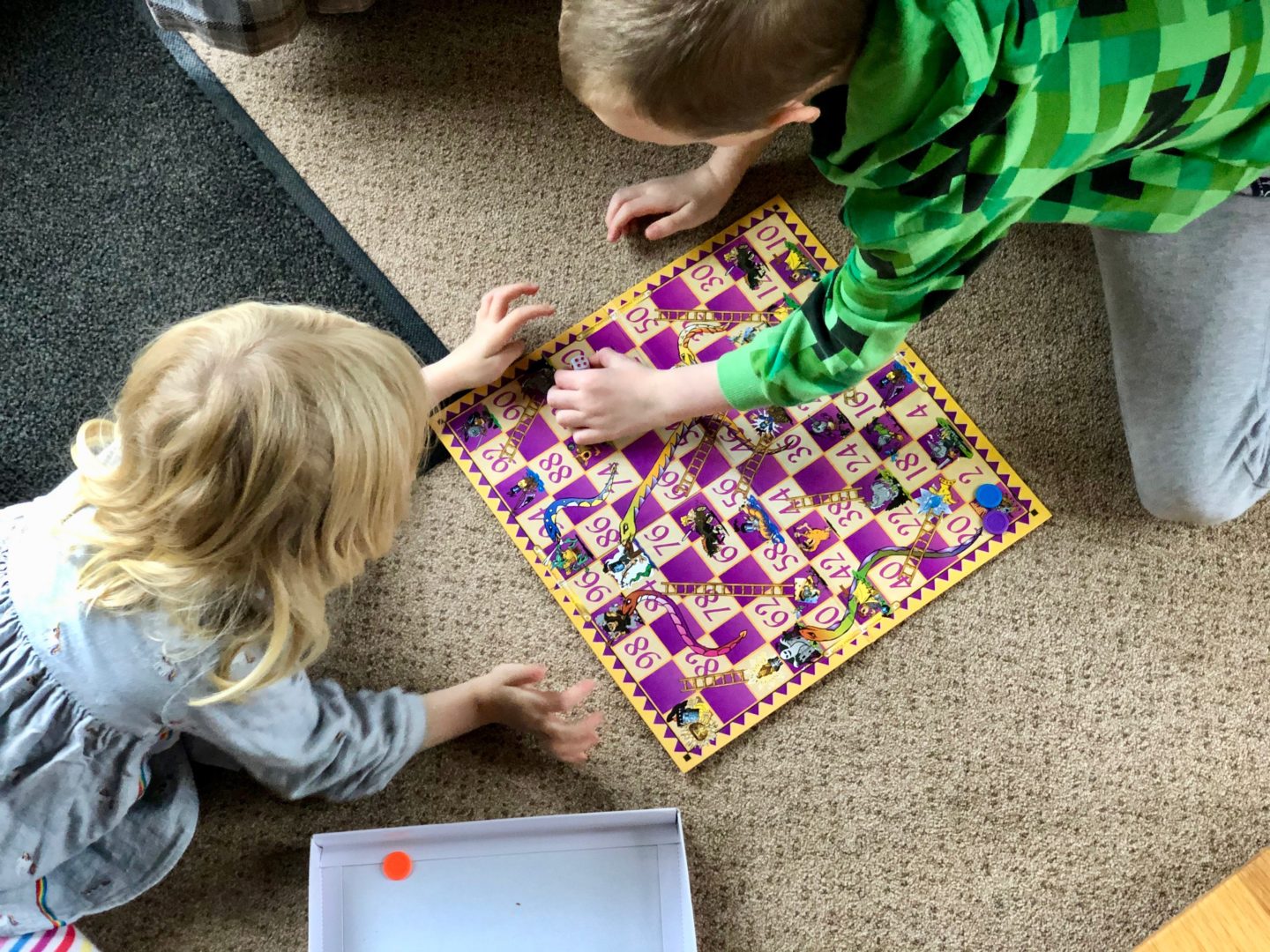 Restaurants we ate at and would recommend near Landal Sandybrook, Peak District
Coach House Bar and Restaurant at Landal Sandybrook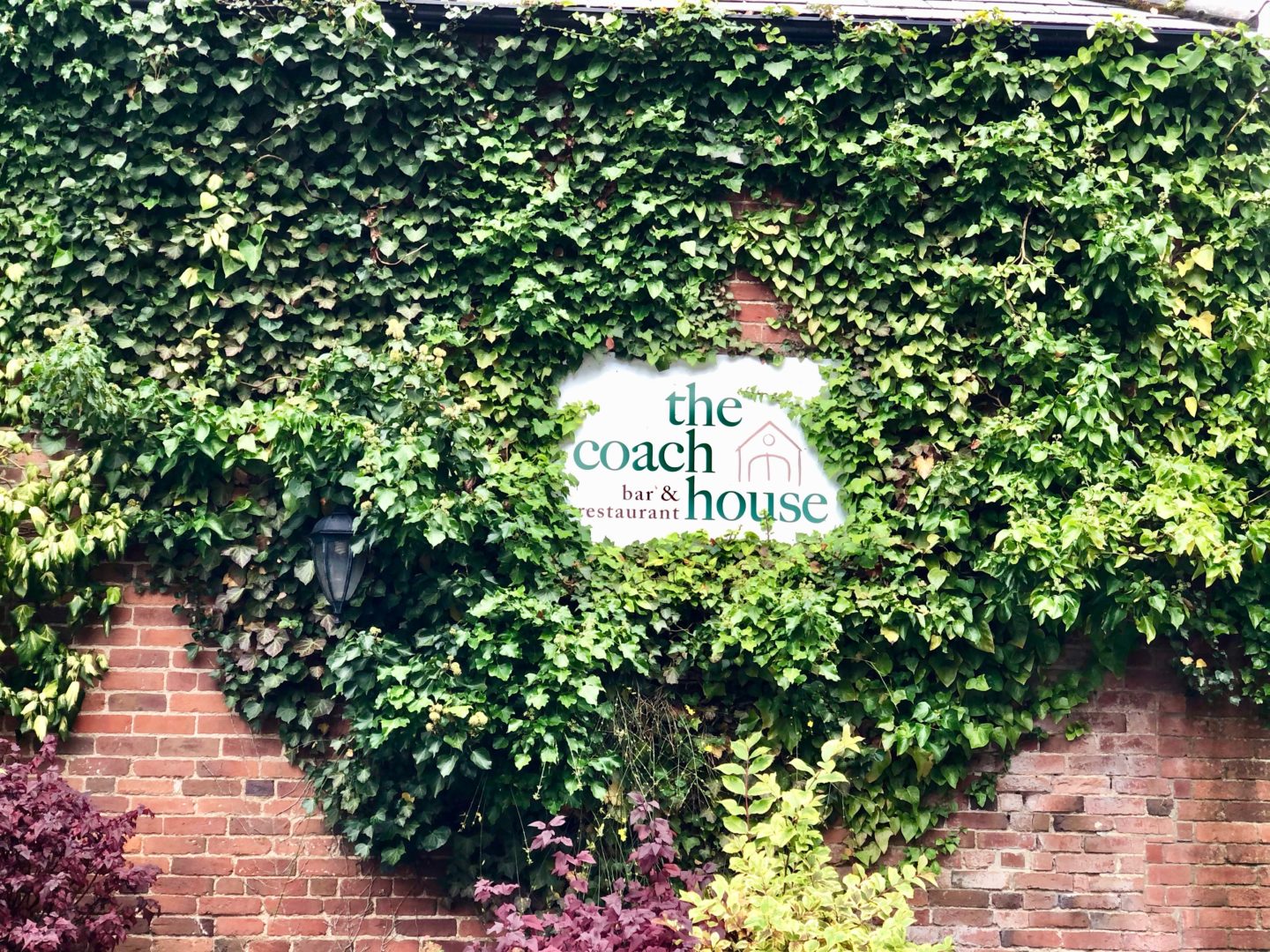 On our first day, which was my birthday, after our long drive down as we arrived we were ready for lunch so we parked and headed straight to the onsite restaurant, the Coach House Bar and Restaurant. I was a little apprehensive as I had read mixed reviews online. However, we all had a lovely meal there. The service was fantastic and the food was all really tasty too.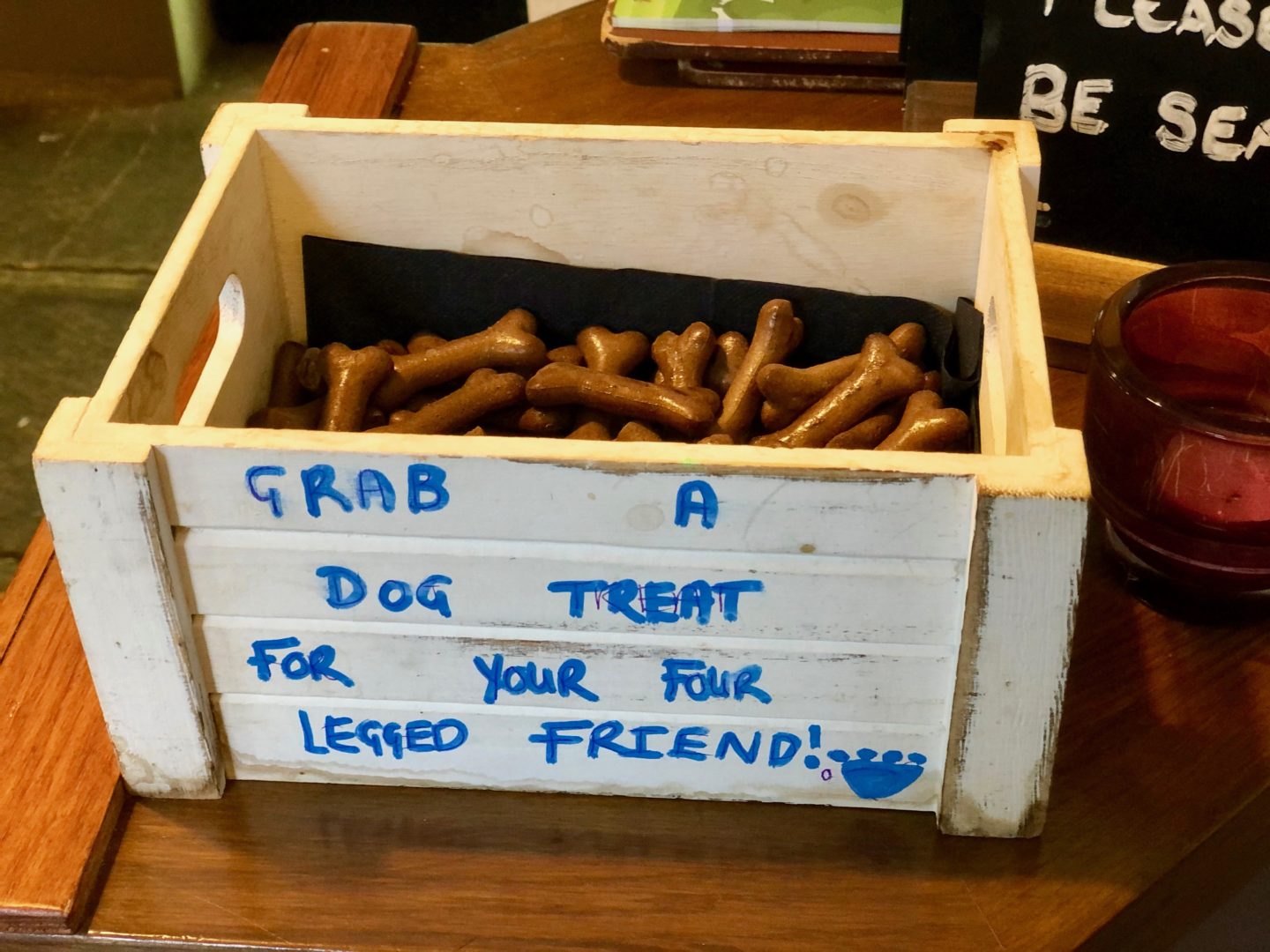 I ordered the beetroot and goat's cheese salad with hazelnuts, pumpkins seeds and balsamic for £6.95 which was excellent value for money and I thoroughly enjoyed it – which is high praise as you know I'm the queen of salads.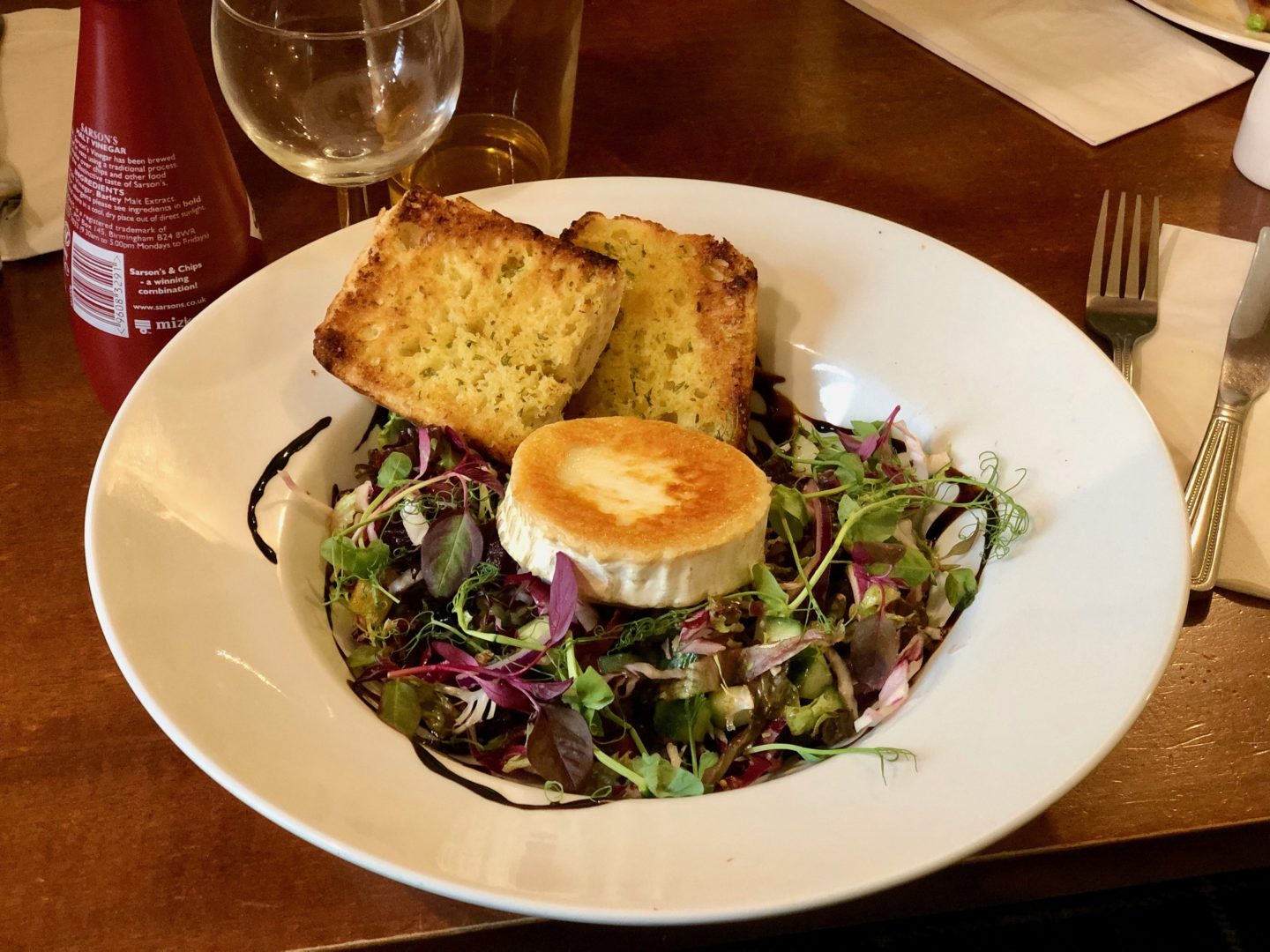 Other party members went for the burger and chips for £10.95. My dad went for the pepperoni and red onion flatbread for £10.95.
My horse obsessed 4 year old was fascinated that the restaurant used to be a stable and made us walk around looking at all the horse memorabilia while she asked 100 questions about where all the horses had gone.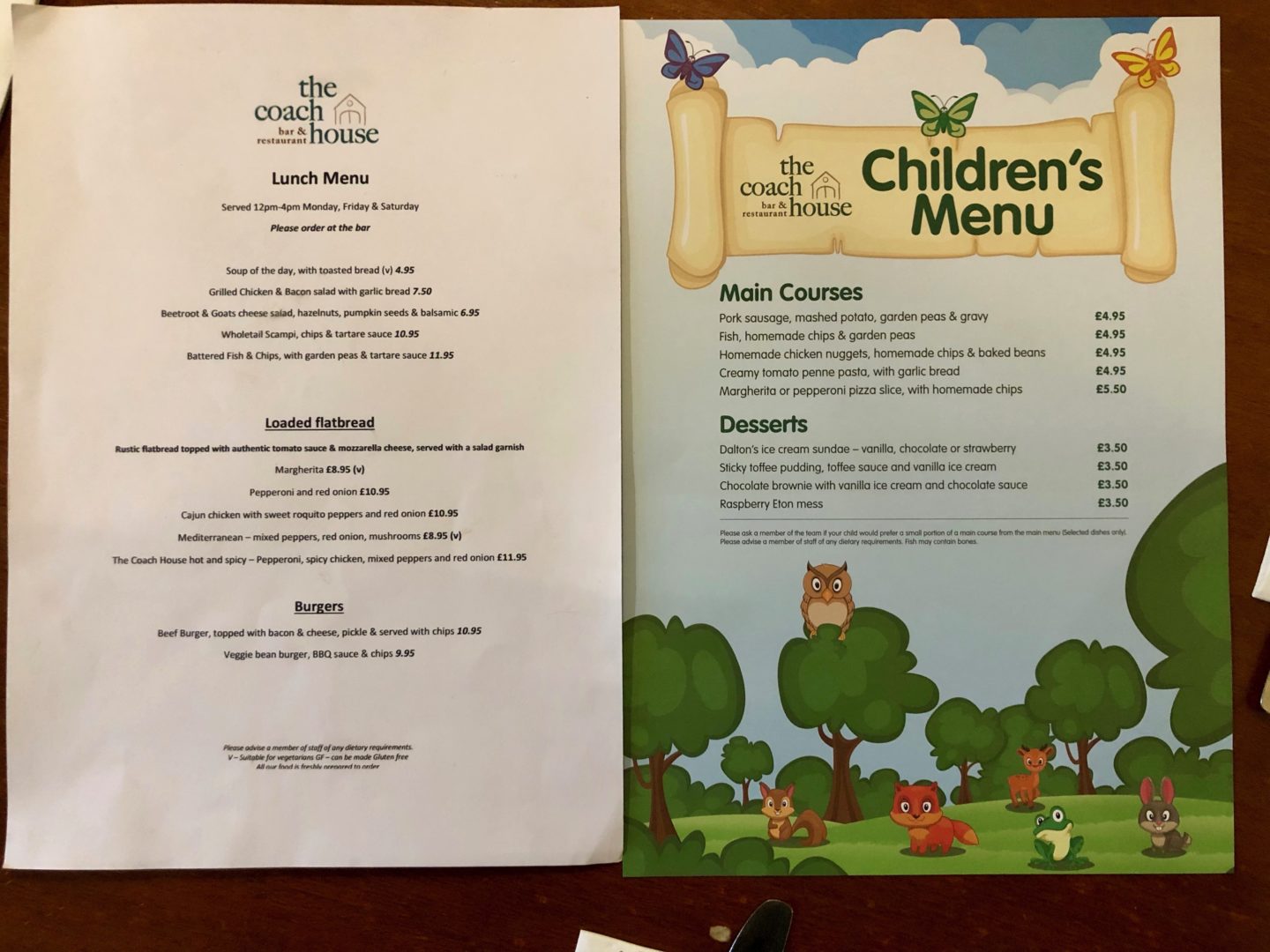 The kids both got sausage, chips, peas and gravy for £4.95, with hindsight I could have just got one of these and split them to be honest as my kids aren't big eaters and the portions were ample. The menus had a colouring page/puzzles on the back. They had ran out of crayons but we had brought our own anyway. All in all, we had a lovely birthday lunch there.
On our first evening as it was my birthday we decided to have a little gathering at my parent's lodge and order an Indian takeaway. My parents had put up birthday banners for me and gave me presents. The kids enjoyed a jacuzzi bath and we had birthday cake and played board games.
Anayas Indian, Ashbourne
We ordered the Indian takeaway from Anayas in Ashbourne. It did take us a while (like 40 plus calls) to actually get through to them but I guess it was a Friday night. There were three adults sharing (the kids ate some sandwiches earlier) and we ordered a butter chicken (£7.95), a chicken bhuna (£5.95), a Peshwari naan (£2.75), a garlic naan (£2.75), a fried rice (£2.95) and a boiled rice (£2.50) and some poppadoms (60p each).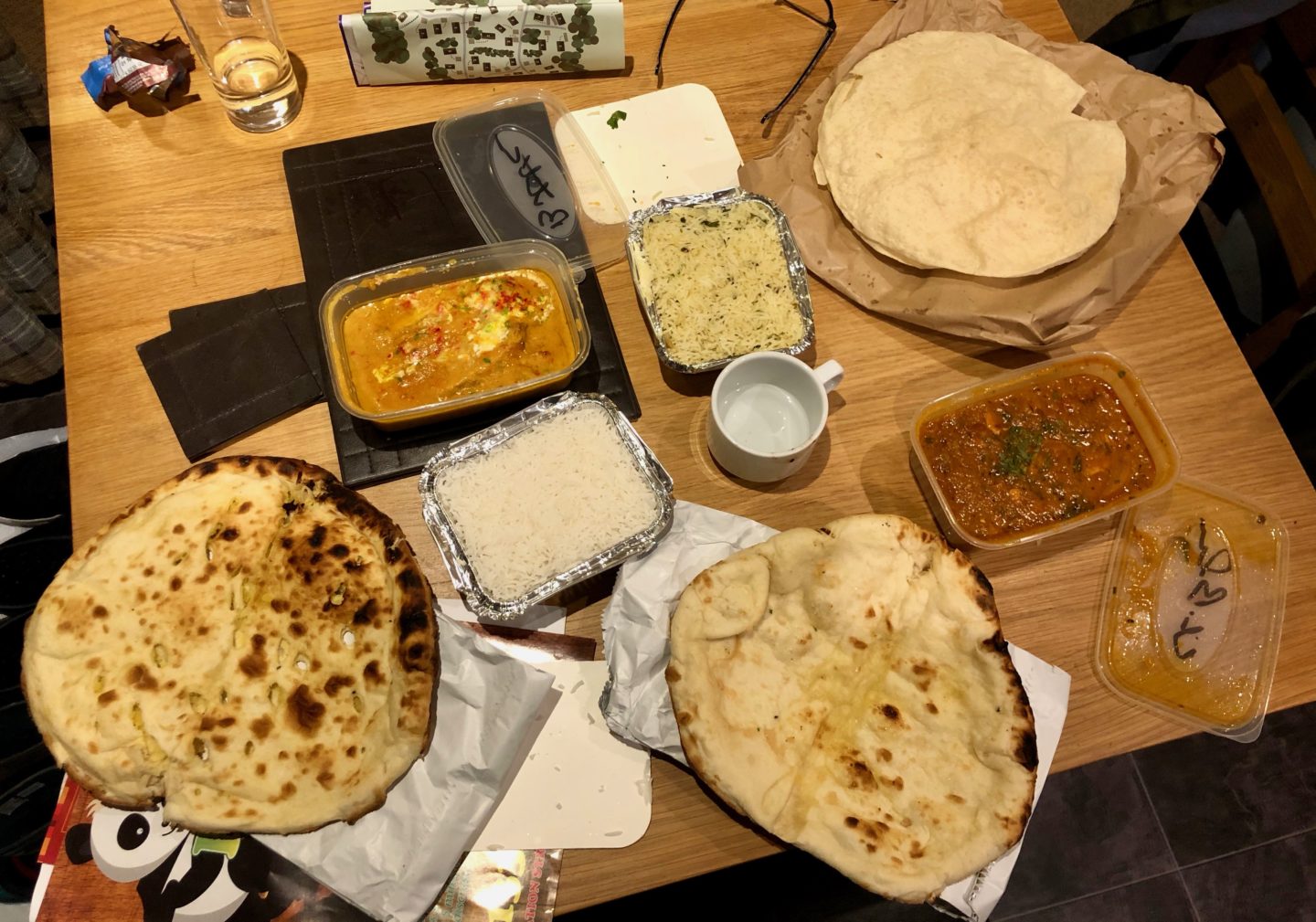 All the food was tasty. I will say the portions were about half (to 2/3) the size as the Indian takeways we have in the North East (those containers were shallow) so I'd over order rather than under order if I were you. That said, we all had ample to eat with what we ordered. Anayas also has an eat-in restaurant in Ashbourne too which is about 1 mile from Landal Sandybrook so that would also be a good option if you are looking for somewhere to eat out.
The Rose and Crown, Mayfield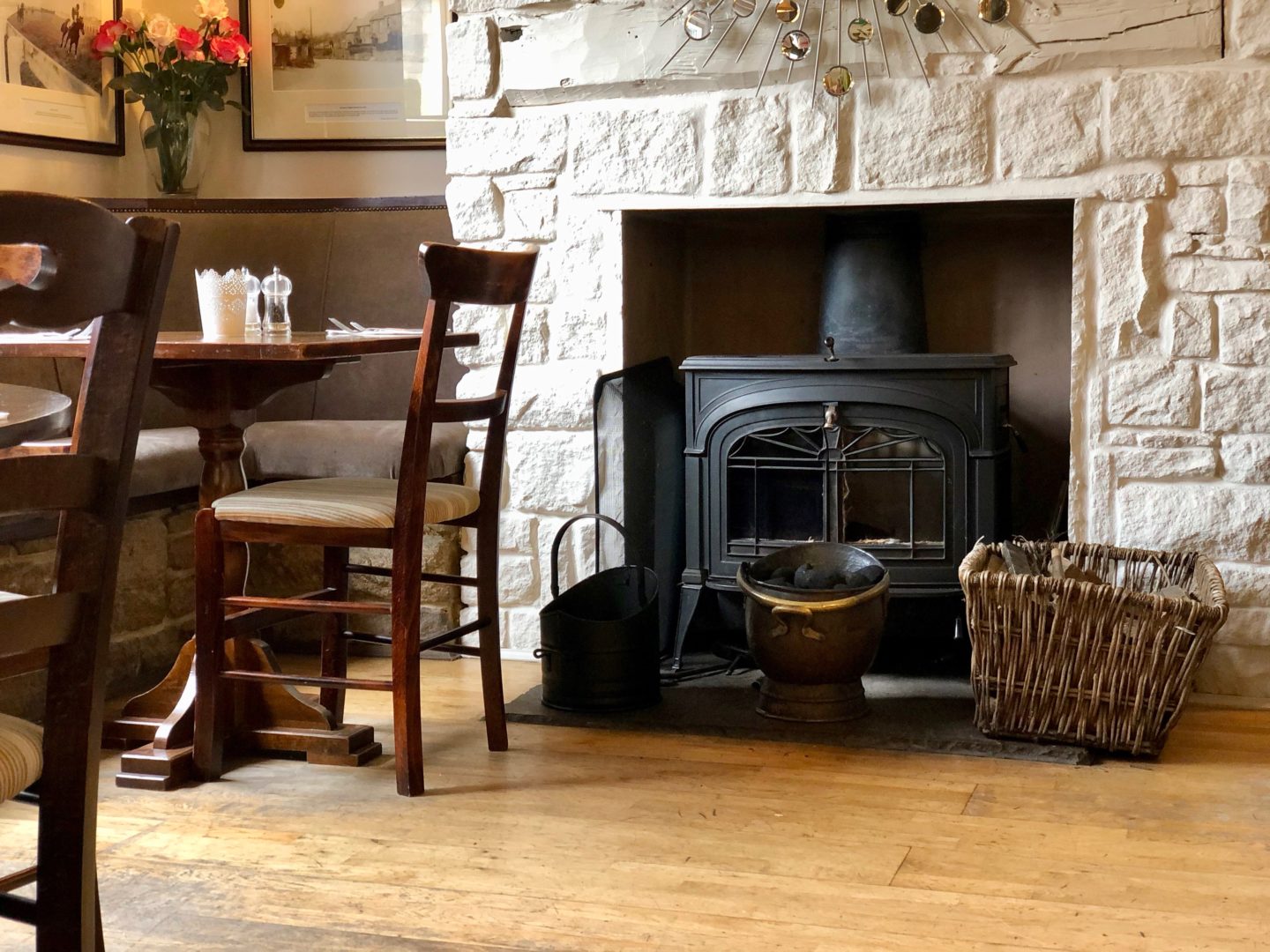 On our second (and only full day) we got up, had breakfast and went for a swim at the onsite pool. Once we had worked up an appetite again we decided it would be nice to go to a cosy pub restaurant for lunch. We looked where scored highly local on Trip Advisor that my parents would like (they are more traditional in their eating than us) and found the Rose and Crown. It was about a 12 minute drive from Landal Sandybrook and it was simple to find using our Sat Nav.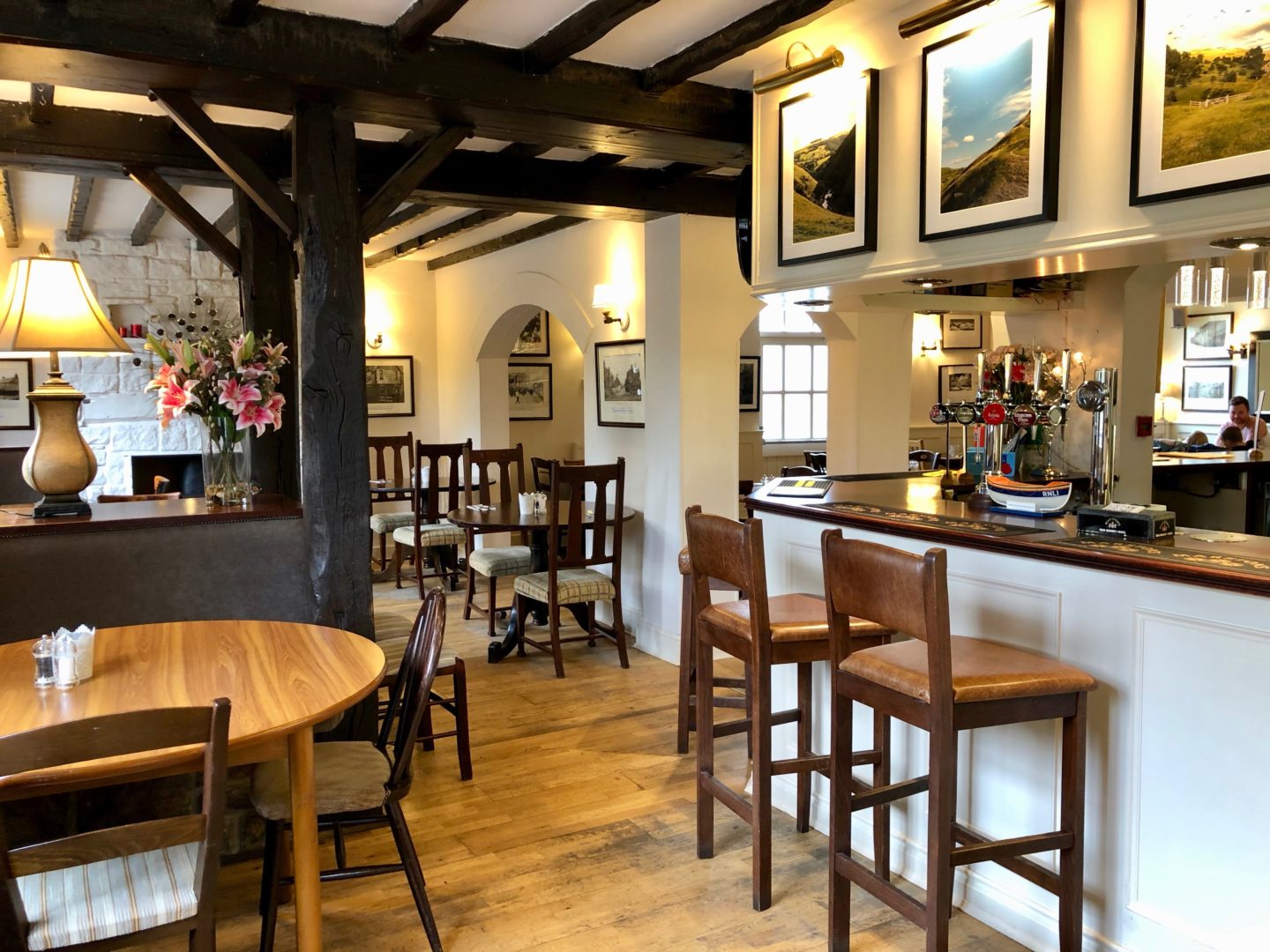 I'm so pleased we made the decision to visit as it was perfect for us. The Rose and Crown is a friendly village inn dating back to the 18th Century. They gave us a nice long rectangular table so everyone had space but it was easy to talk to one another. It was a family-run pub/restaurant and I was pleased to see their kids popping down behind the bar asking questions etc. Nothing was too much trouble for the staff, they were patient and accommodating. They didn't have a children's menu but were happy to adapt any of the dishes to child's sizes. We got the kids sausage, egg, veg and chips and they both thoroughly enjoyed them.
They brought some complimentary warm bread and butter over to the table while we waited for our dishes which I always think is such a classy move.
I ordered a smoked salmon, smoked mackerel and sweet cured herring salad with mixed leaves, vine tomatoes, horseradish dressing and new potatoes for £12.95. While I felt the salad to fish ratio probably should have been reversed, I'm sure the majority of people would rather have the more generous topping. The horseradish dressing complemented the sweet dressing well and I ate every last bit.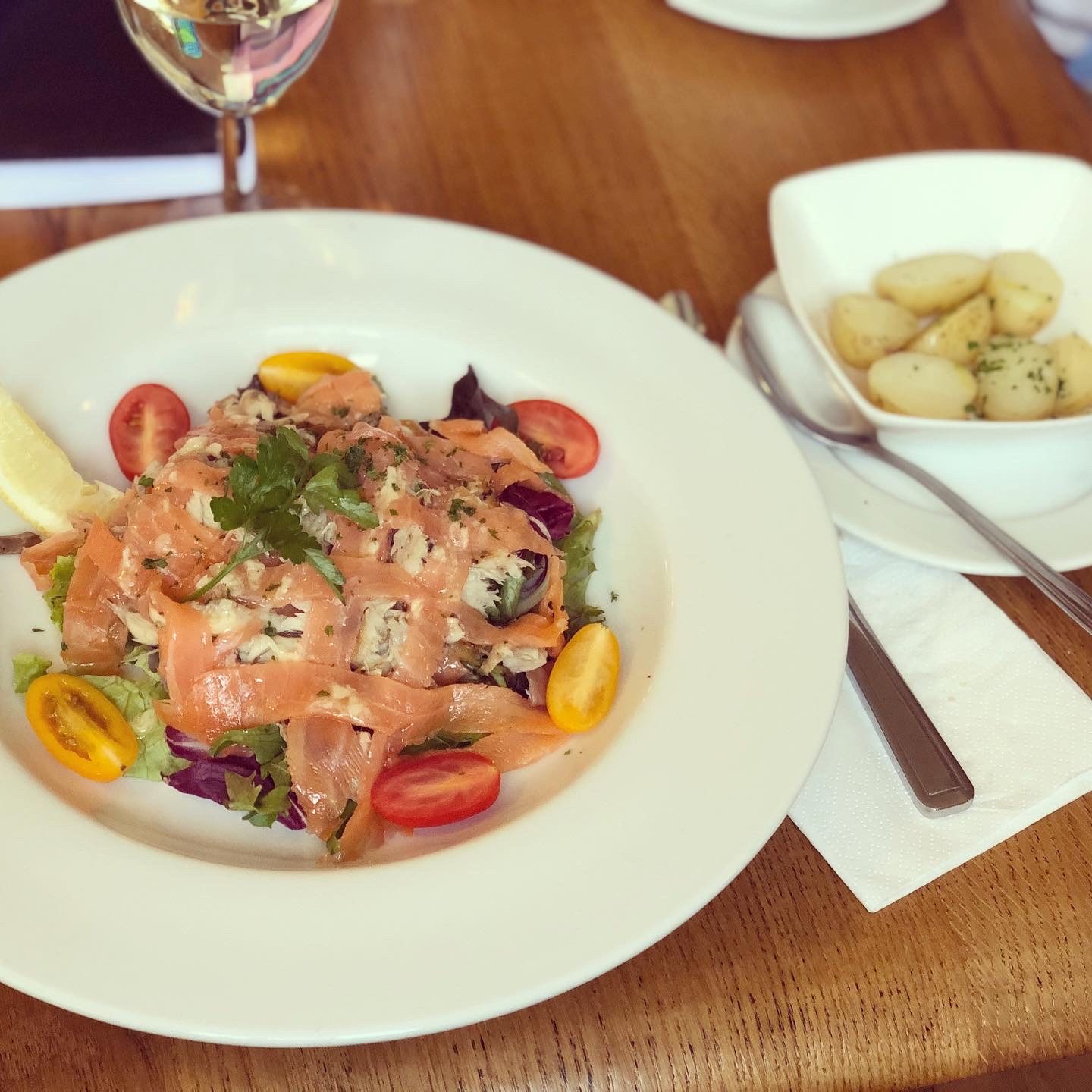 Papa Ginge, my mam and my dad all ordered the steak and ale pie with shortcrust pastry, garden vegetables and chips for £10.95. My mam, in particular, was effusive about it to the staff's enjoyment. My mam and Papa Ginge then both got an excellent sticky toffee pudding (£5.50 with a 75p supplement for ice cream) that I enjoyed sampling. Mam got hers with a sweet cinnamon ice cream. We are hard critics of sticky toffee puddings but this was first class with ample sauce – which I'm sure you will agree is crucial!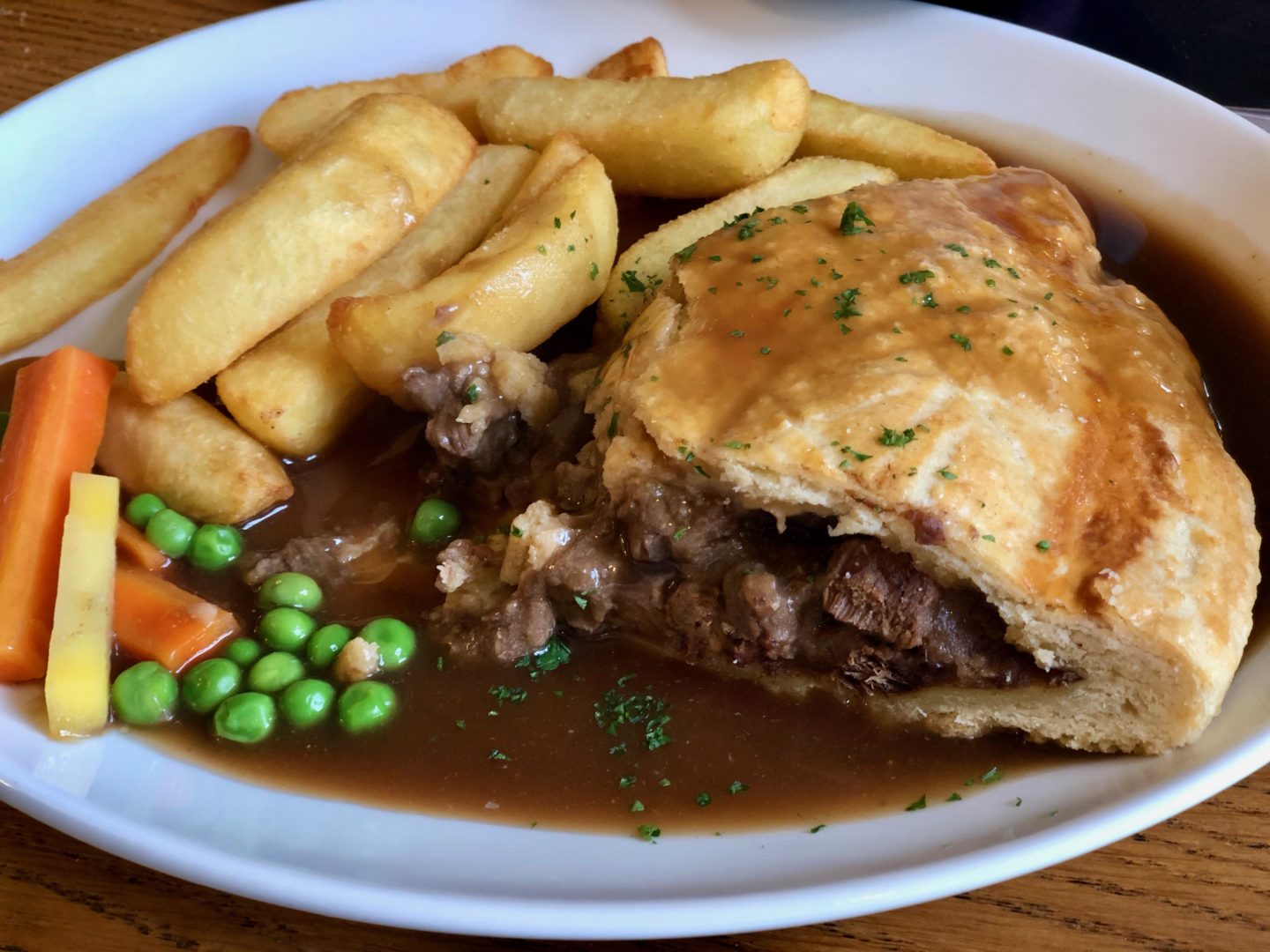 The Rose and Crown is a cosy but spacious restaurant with a fire that I would definitely recommend you visit if you are staying at Landal Sandybrook. It's also only 6 miles from Alton Towers so would be a great place to stop off for dinner at if you have been visiting there for the day.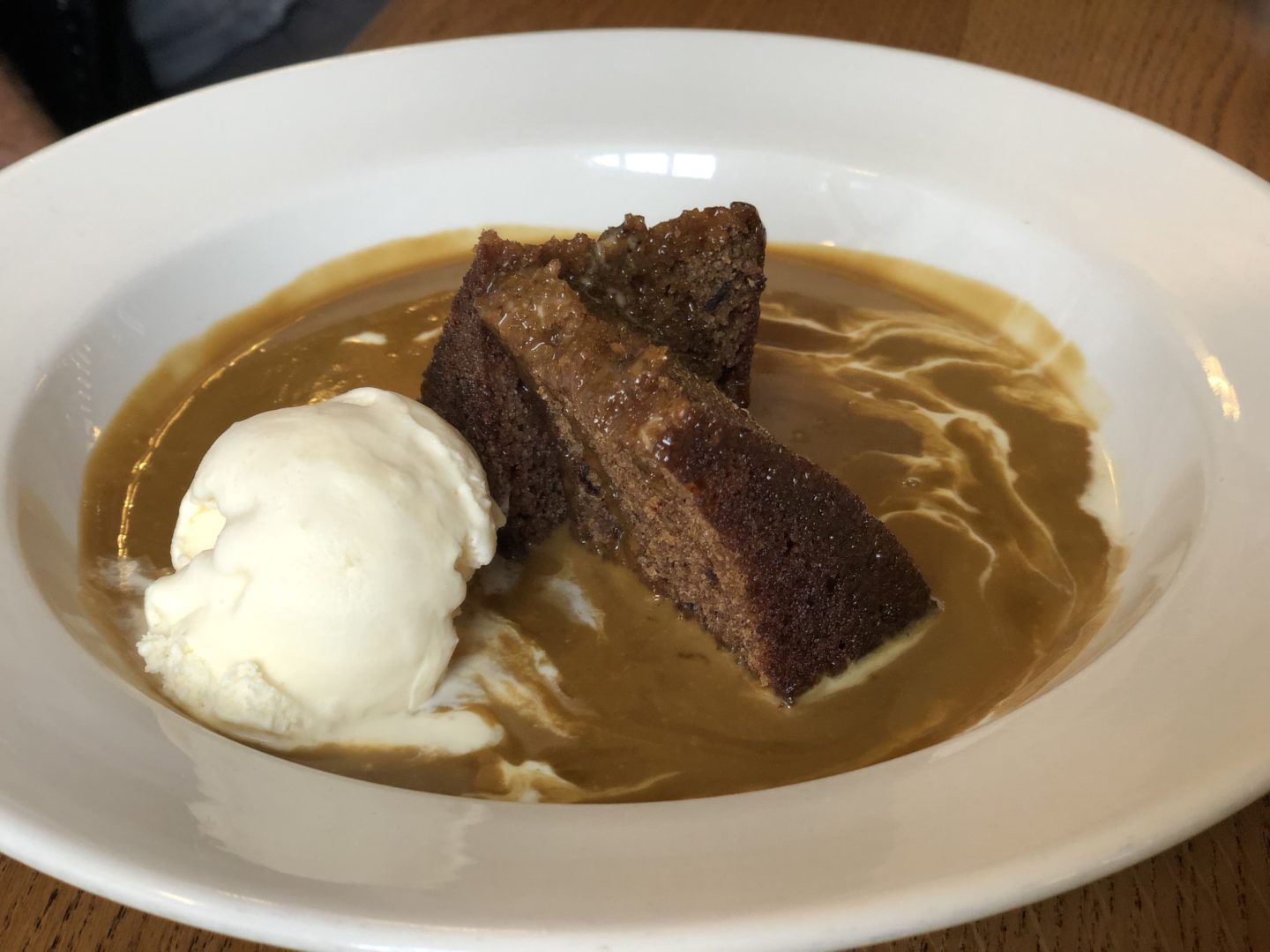 Bramhalls Deli and Cafe
On our second day after eating at the Rose and Crown for lunch, we thought it would be nice to pop into Ashbourne and pick up some pieces for a buffet type tea at the lodge later in the evening. We visited Bramhalls deli (which has a cafe too serving local home-cooked food) and picked up some local peak district cheese to make a cheese board later. They were delicious!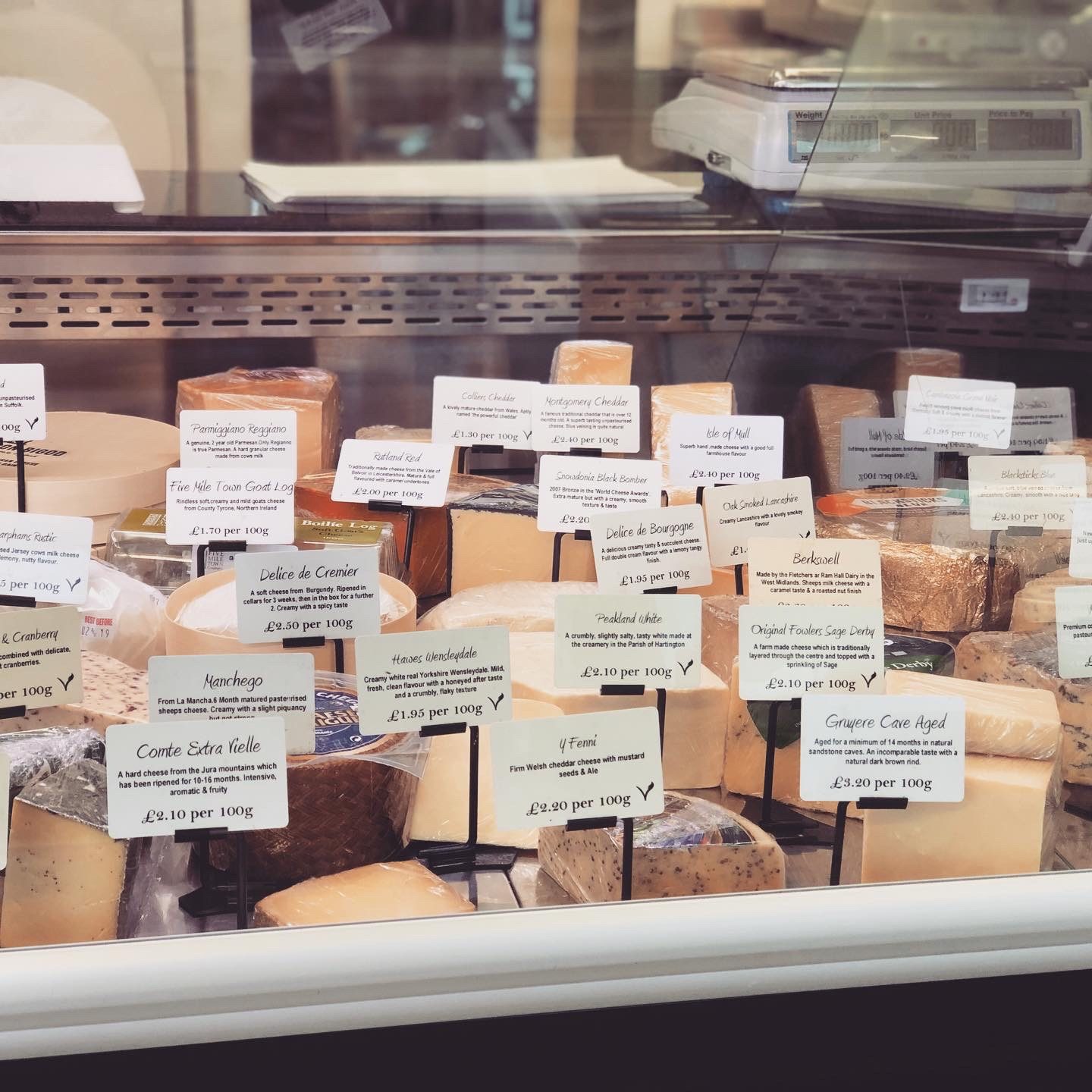 They had loads of lovely local artisanal produce and alcohol. Well worth a visit. There is a decent sized Co-op in Ashbourne if you need to stock up but there are ample independent shops too, like Mark's butchers which had an impressive range of pies and would be great to get meat from if you are visiting Landal Sandybrook in the summer and want to have a BBQ on your balcony.
Bowling Green Steakhouse, Ashbourne
Sadly we had to head back a day early as we had work and school (booooo) but my parents stayed the additional day and had Sunday Lunch at the Bowling Green Steakhouse in Ashbourne. I asked my mam how it was for the blog post and she sent me these photos and told me her apple cinnamon cobbler was to die for. They spent £29.15 on 2 half pints, two beef Sunday lunches and 2 puddings. We'll make a food blogger of her yet!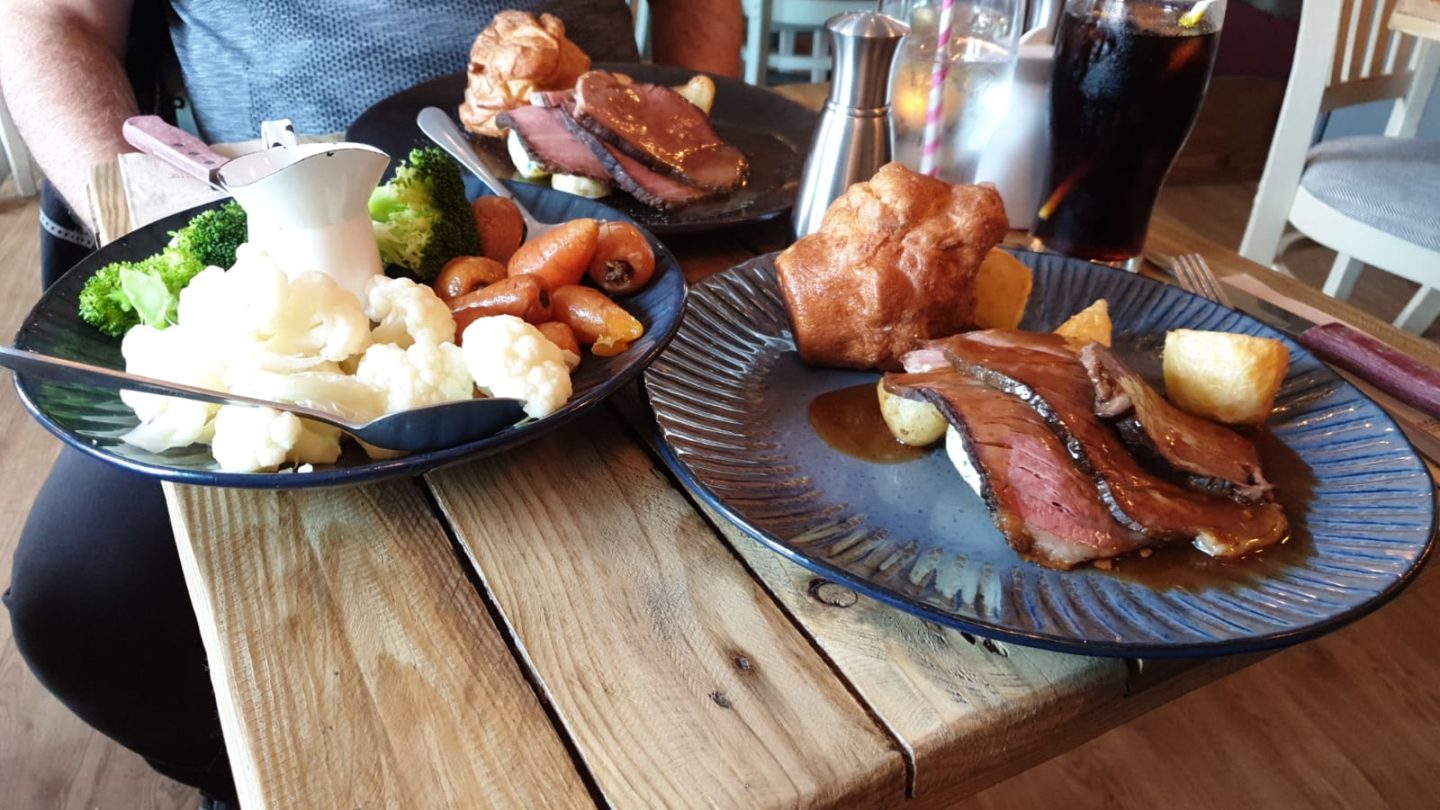 Facilities
Landal Sandybrook is small but isn't short on things to do. In fact, we only managed to do about half of what they offered during our weekend visit. I bet 4 days would be perfect:
Reception
Whilst there wasn't a standalone shop on site, the reception did sell some bits and bobs such as milk, orange juice etc. They also rent out DVDs for £3 per night. They had some swimming essentials in case you forget your own.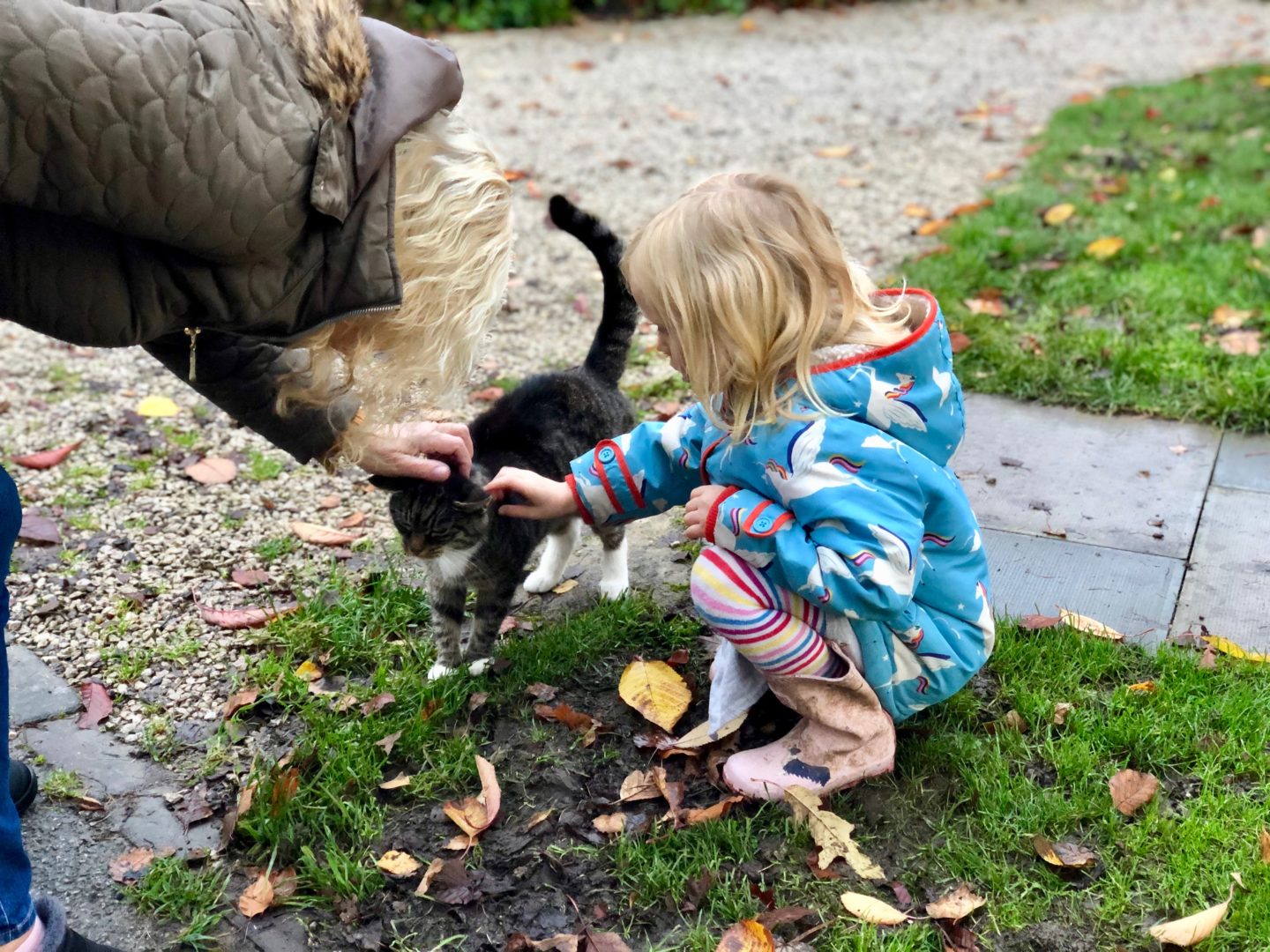 The pool, jacuzzi and sauna at Landal Sandybrook
During our stay, we visited the pool twice. They have a main pool that I could stand at chest height at 5ft 3. Then they have a shallow kids pool that toddlers can stand in. They also have a jacuzzi and a sauna room. The changing rooms were some of the best I have been in.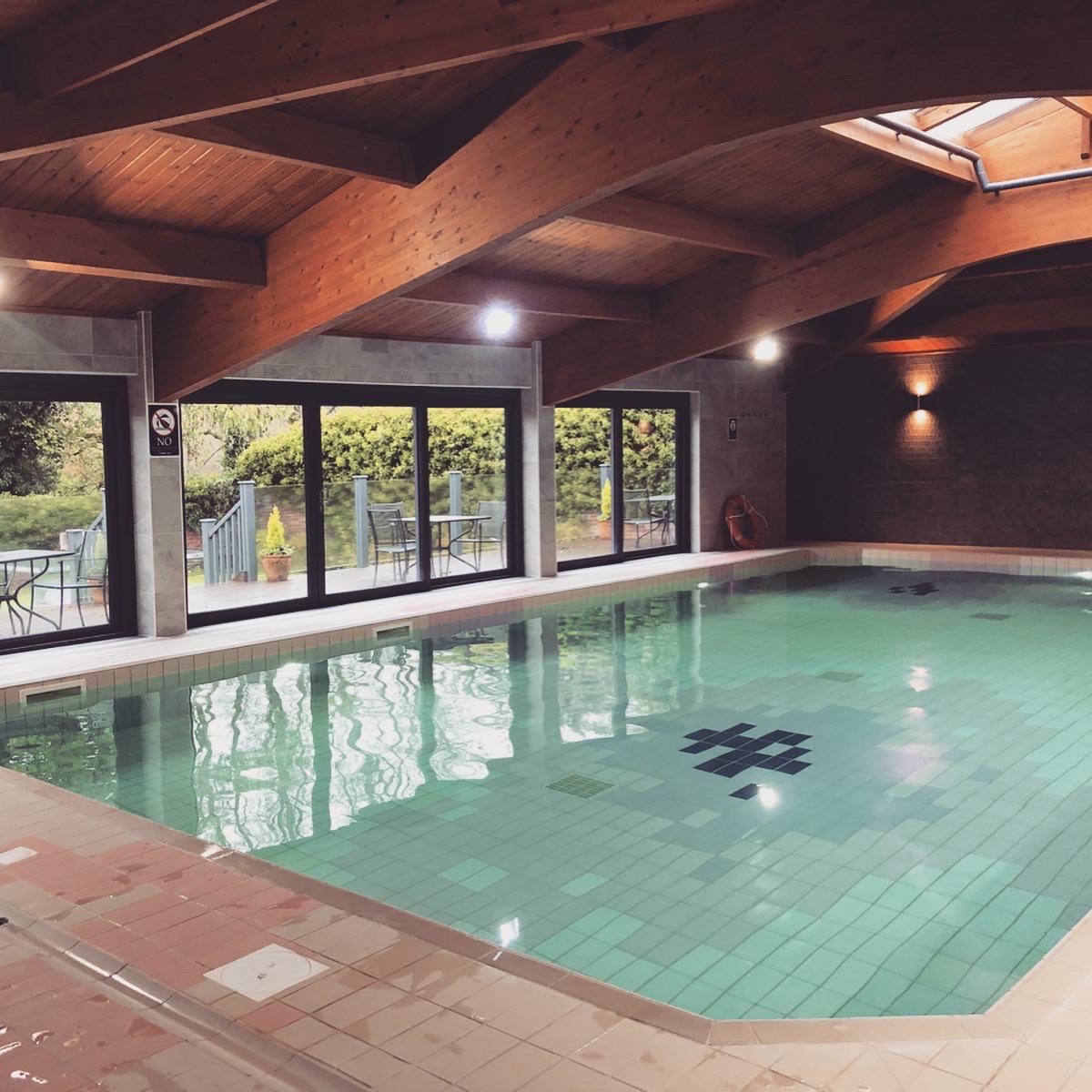 It was spotlessly clean and all unisex so it was easy for us all to get changed and ready together. There is one large family changing cubicle and then the rest are a bit smaller but still big enough to take one kid in with you. The lockers are free as are the hairdryers. The sauna was a nice relaxing dry steam one. I hate the wet steam ones. I'm sure there is a technical term for this.
The pool was warm, one of the staff said it was heated to 32 degrees and the jacuzzi was heated to 37 degrees. Just make sure you don't go back in the pool after the jacuzzi or it's going to feel cold in comparison!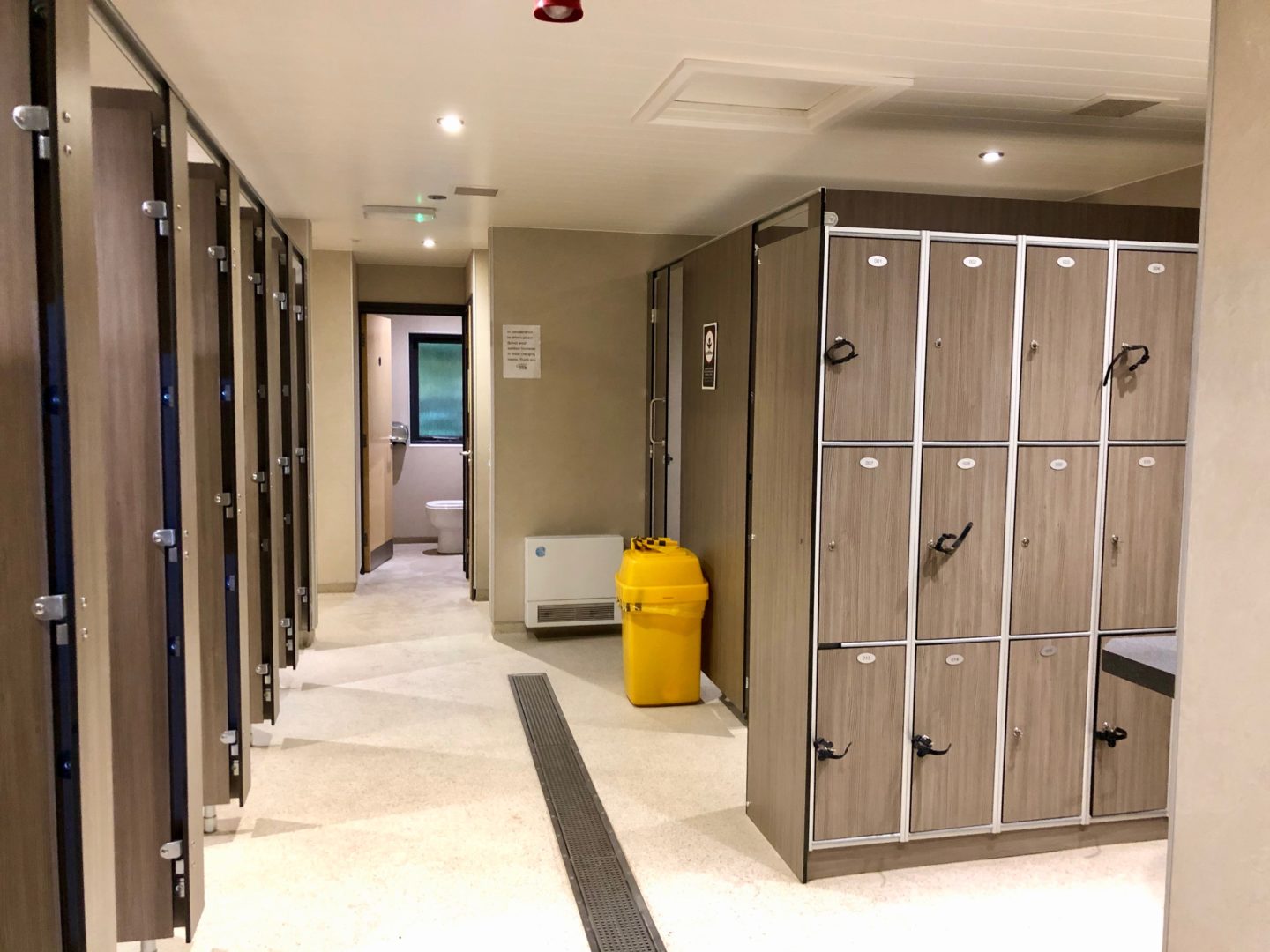 Given that it was the October half term I had half expected the pool to be busy. Both times we went at around 9am and had the pool all to ourselves. It felt like such a treat and I got to swim with my dad which is something I don't think I've done since I was a child. My parents also got to help the kids with learning to swim too which was nice. The pool was one of the real highlights of the trip to Landal Sandybrook for us.
Woodland walk
It rained for the majority of our stay so we didn't do a great deal outdoors but we did do the woodland trail walk. It's not long at all. It took us around 10 minutes with kids at a leisurely pace to stop and look at things. Perfect for young kids though. There are things to do and look at within the woods like a game of noughts and crosses and a giant door to walk through.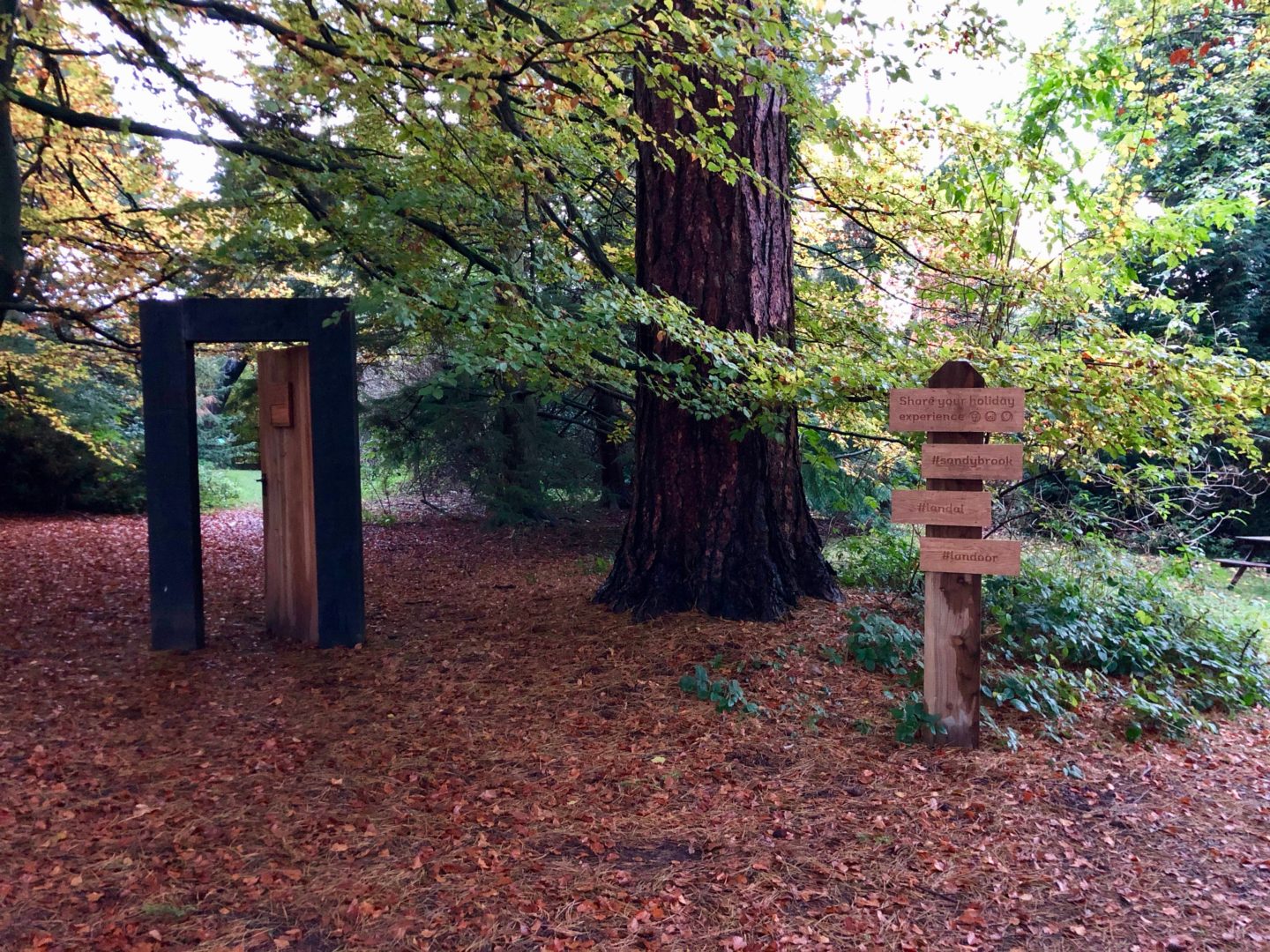 Pre-school play area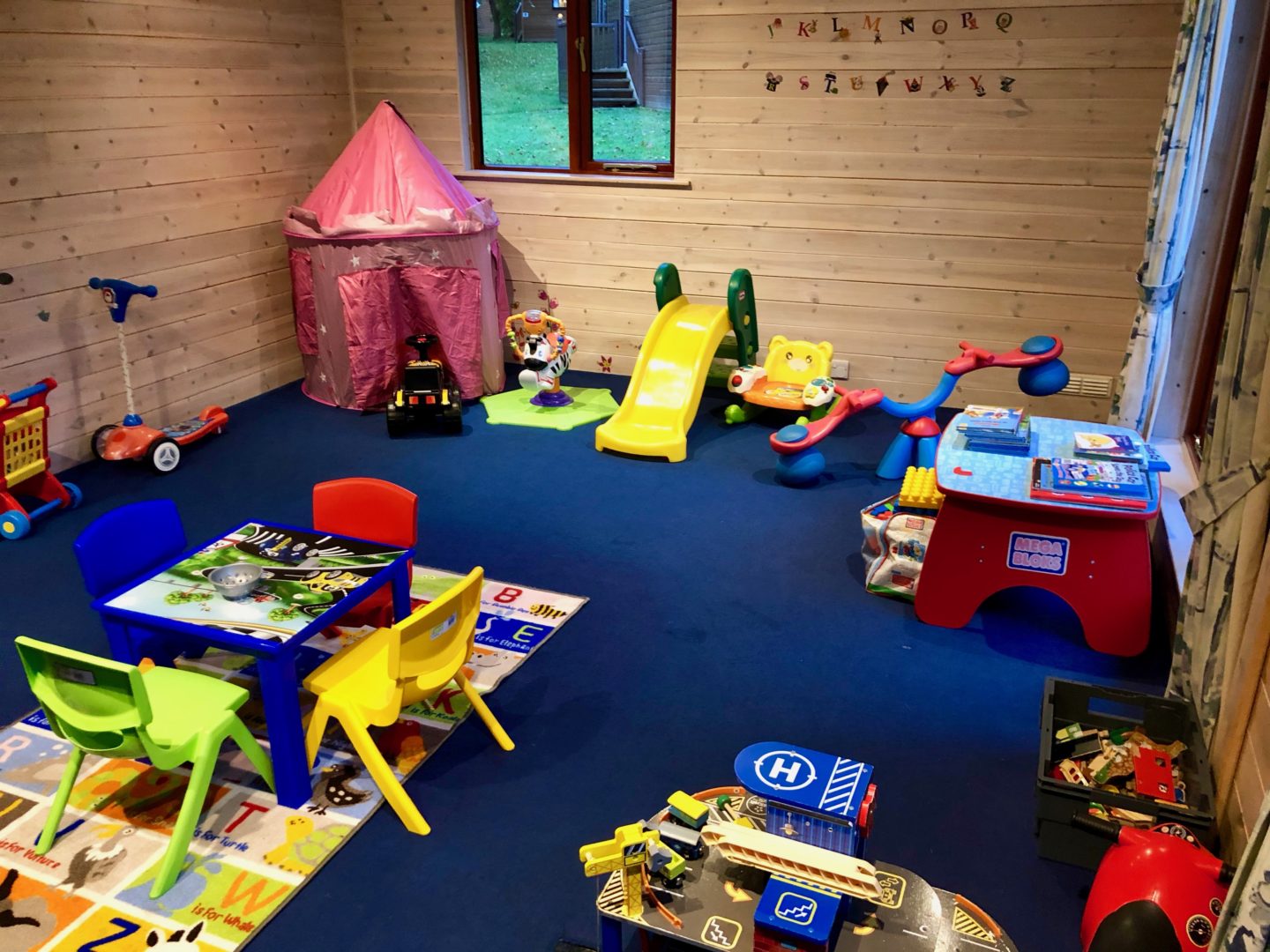 Close to reception is a hut decked out with toys and books aimed at kids under 5. We only used it once but it came in really handy for my mam and dad to take my 4 year old there to occupy her while we packed to leave. A really handy resource to have, especially in bad weather. Again, we had the place to ourselves for the most part.
Playground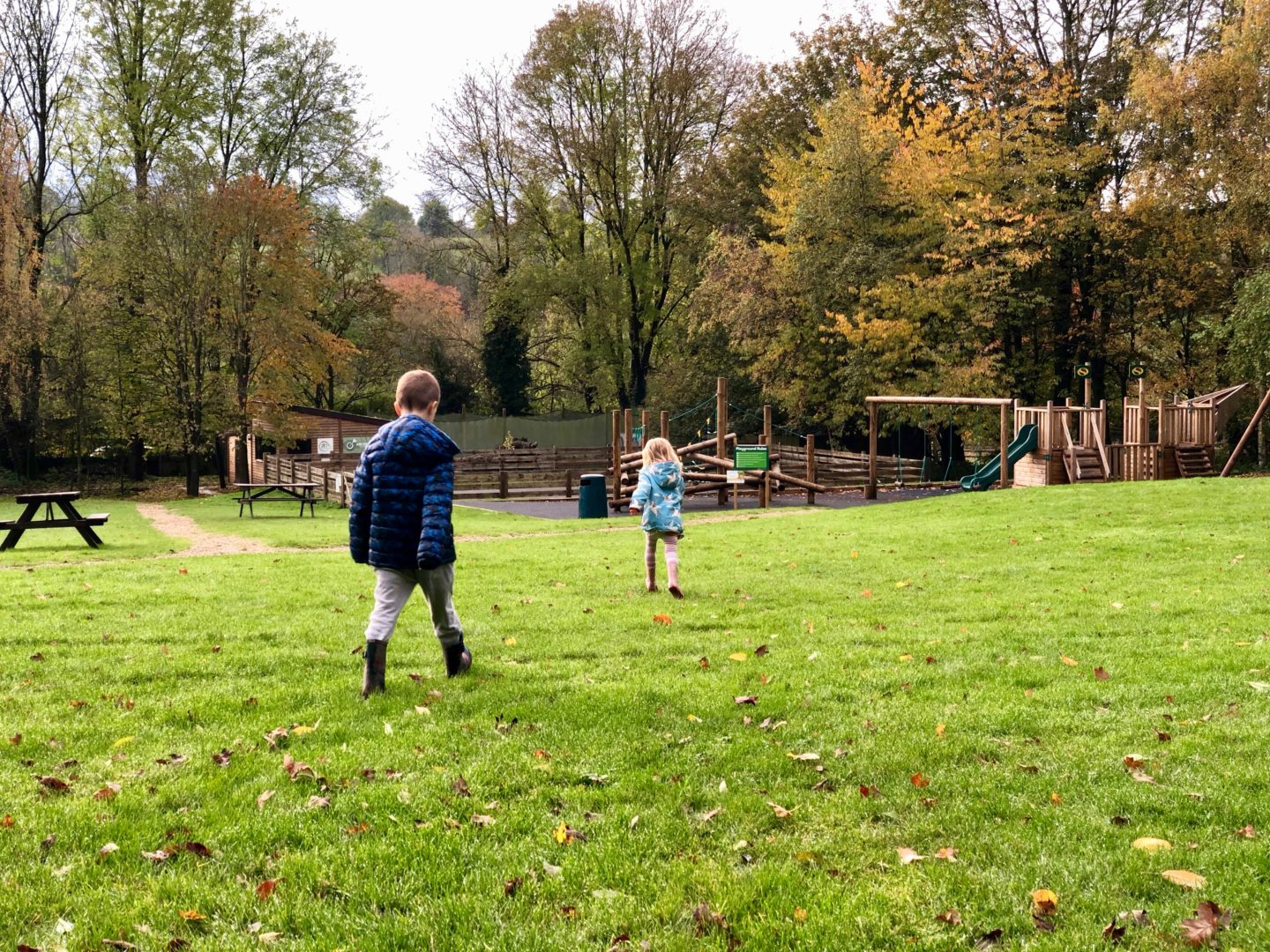 There is a small onsite playground for kids that my children enjoyed playing in on our first day.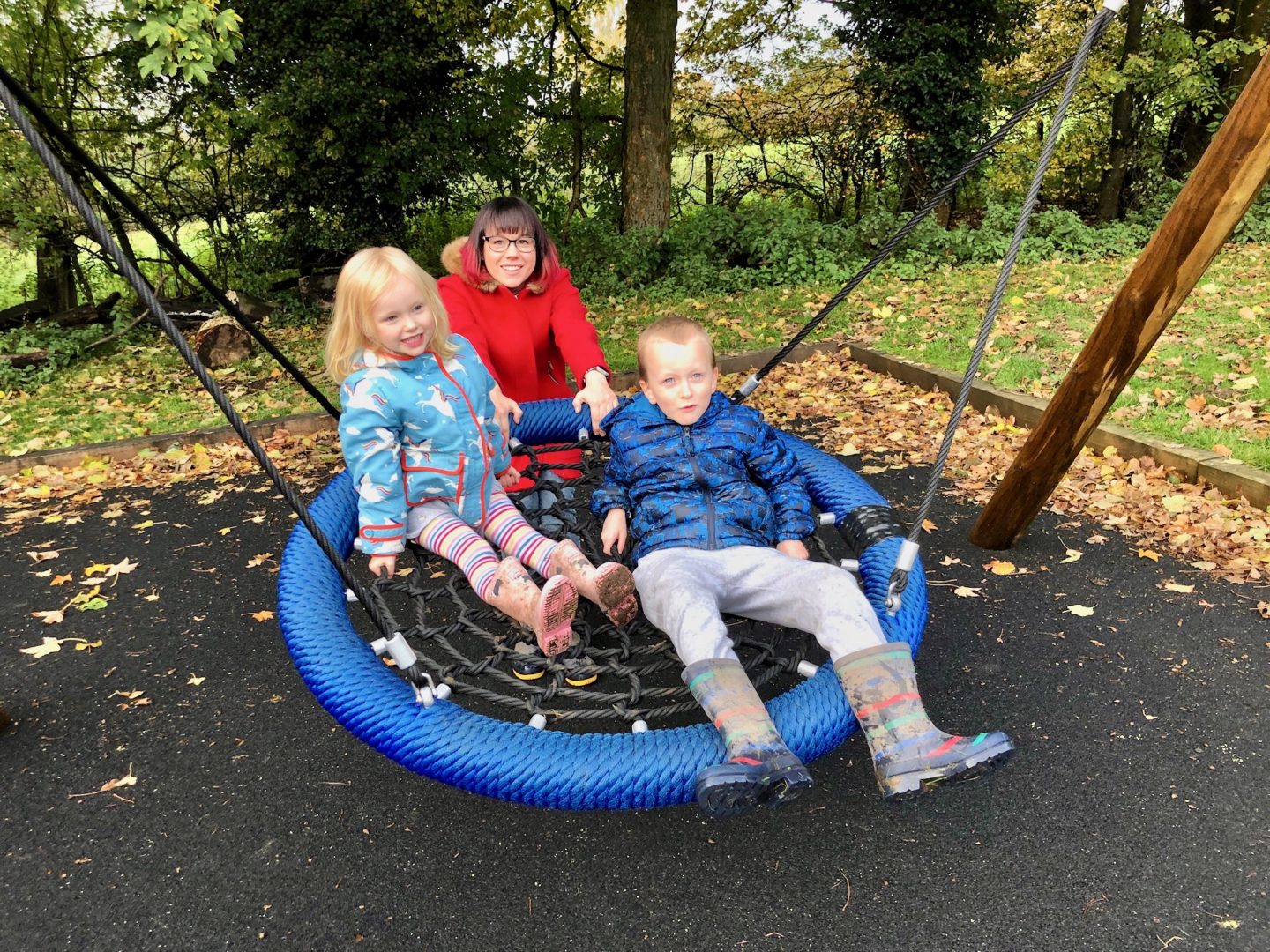 There is climbing apparatus, a slide, a pirates ship and one of the circular metal chain swings. It's not a park you would spend ages at but nice for a half hour or so activity.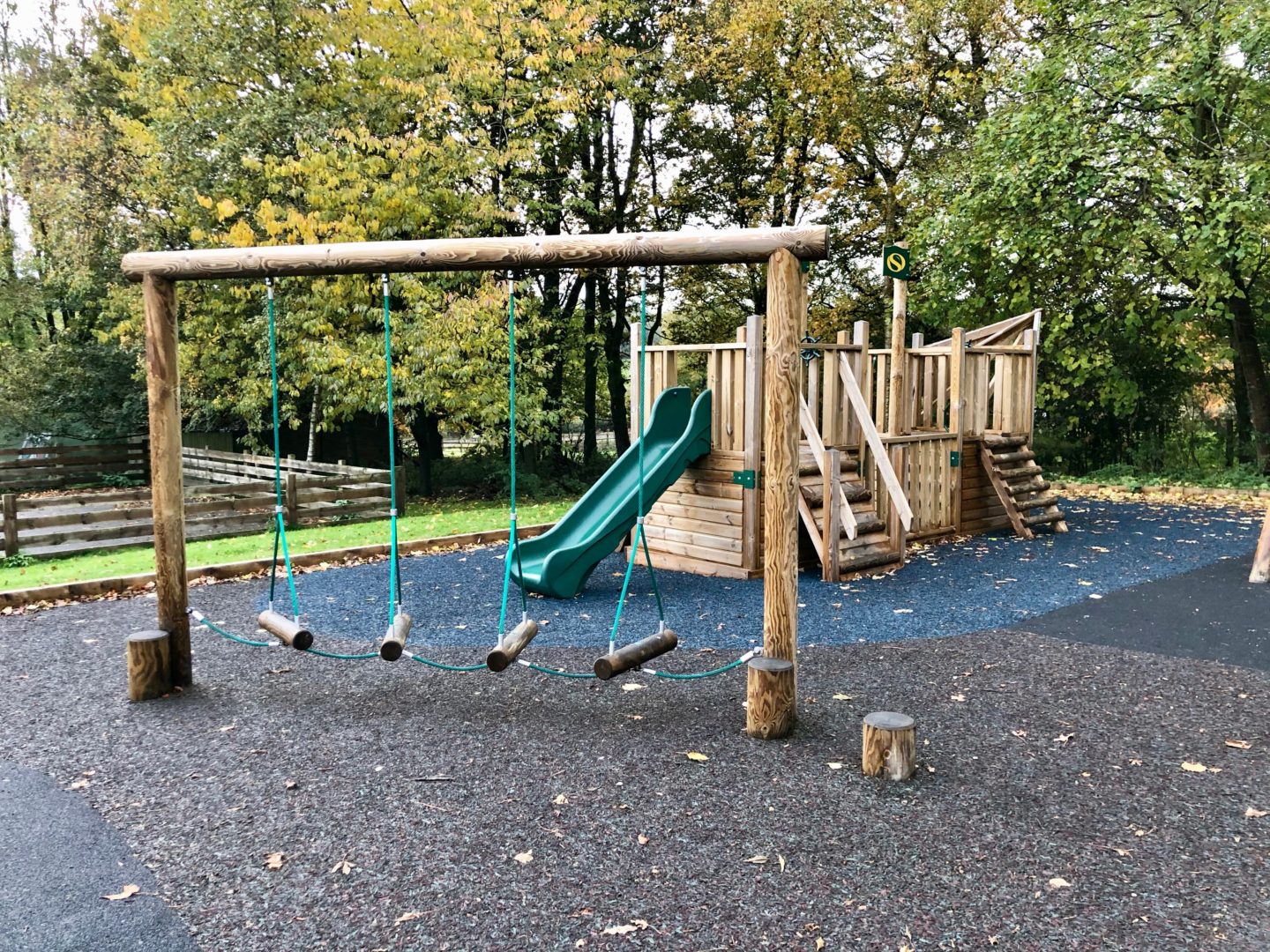 Football pitch
Next to the playground is a small football pitch – my 7-year-old was gutted we didn't bring his football. Though in hindsight, I bet if we had asked the staff they would have had one.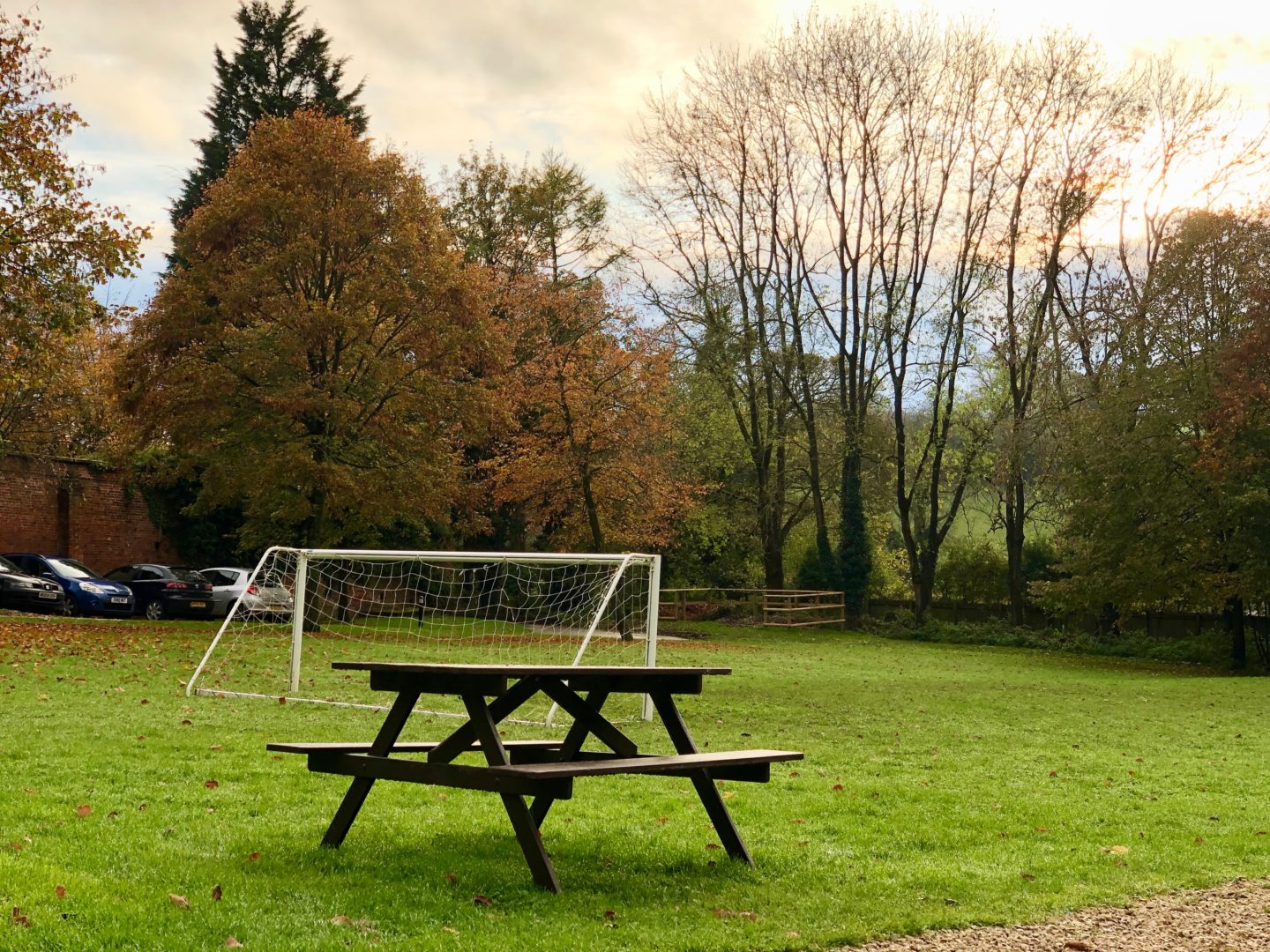 Activities and facilities at Landal Sandybrook that we didn't try
We didn't even get to make use of all the facilities. Above the restaurant, there is a games room with pool, air hockey and table football that unfortunately, we didn't get around to making use of. There are (paid for) Go Active activities that you can prebook, such as zorbing and archery. We never got to try the 9 hole mini golf but saw several families having fun doing it. Outside the swimming pool there is table tennis that we were hoping to play but never got around to.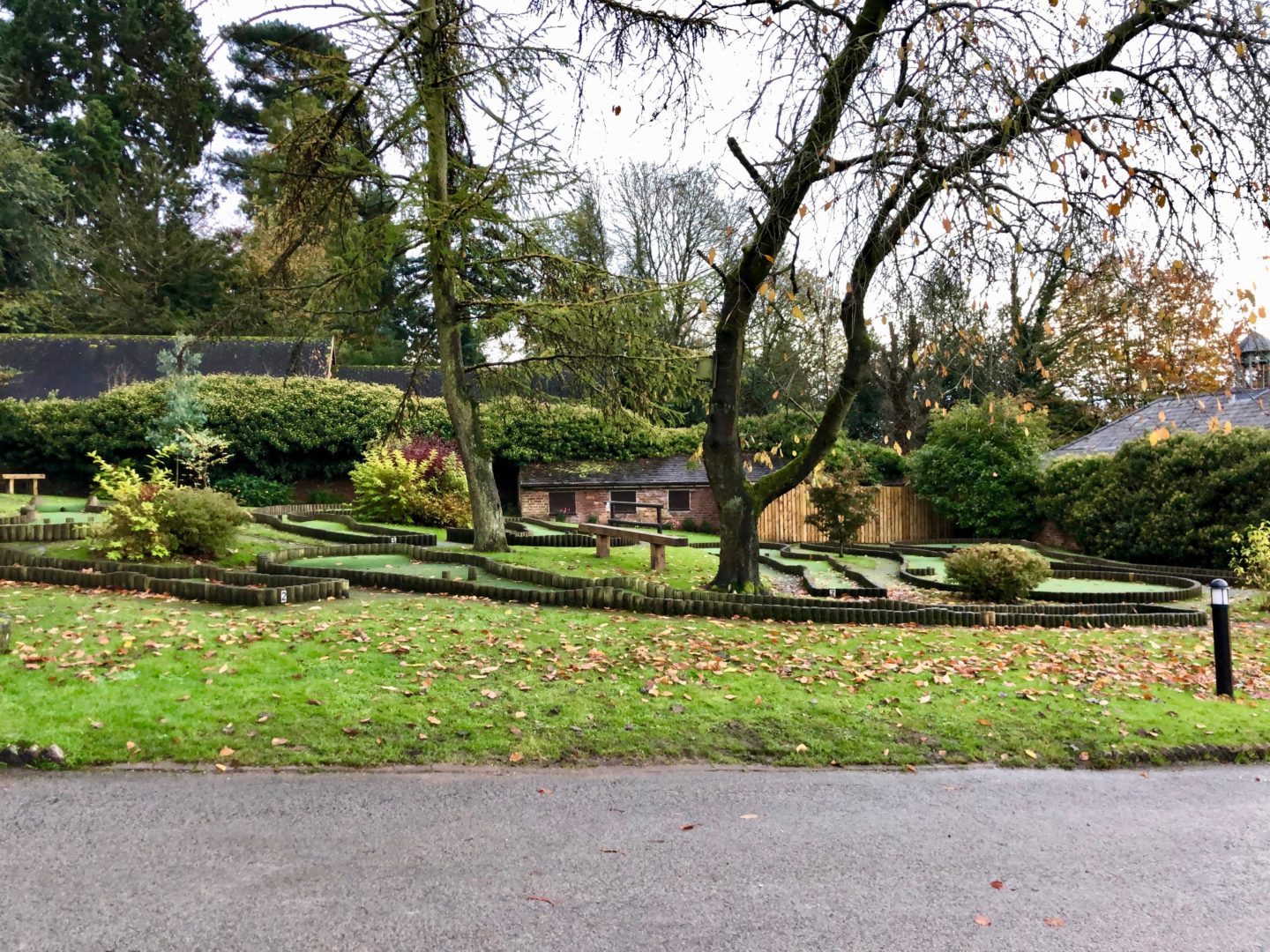 There was also orienteering markers around the park where you could try and solve the anagram which we would have liked to have done if the weather had been better.
5 places to visit near Landal Sandybrook
Ashbourne is 1 mile from Landal Sandybrook and is a quaint little market town that is definitely worth visiting. I would recommend popping there to buy food for the lodge at least. It has over 200 listed buildings with handsome Tudor and Georgian heritage and a plethora of independent family run businesses.
Landal Sandybrook is near (23 minute drive) to Alton Towers so we had planned a day's visit there but unfortunately, the weather was torrential so we didn't go ahead with it. I'm quite pleased it turned out that way in the end as I enjoyed being forced to be more relaxed and make the most of the cosy lodges. We didn't do everything on the site at Landal Sandybrook as it was so we'd have done even less if we had made it to Alton Towers.
Other places that were on my list to visit but that we didn't make it to include:
The Trentham Estate is near (ish – a 50 minute drive) and has a fairy trail, gardens, a garden centre, shopping, treetop adventures and even a monkey village!
The stately home, Chatsworth House is a 38 minute drive from Landal Sandybrook. Chatsworth is home to the Duke and Duchess of Devonshire, and has been passed down through 16 generations of the Cavendish family.  I was keen to go visit as I did my history degree dissertation on Margaret Cavendish, the Duchess of Newcastle (1623-1673) who married William Cavendish, 1st Duke of Newcastle (1592–1676). Along with the stately home, Chatsworth has gardens and a working farmyard with animal handling and milking demonstrations, plus a woodland playground with a rope park and trampoline, slides, water and sand play. A good choice for an intergenerational visit.
Bakewell is a 30 minute drive from Landal Sandybrook. Perhaps best known for its unique and delicious Pudding, Bakewell has many more  tempting treats to offer – ranging from shopping and specialist markets to relaxing strolls and special events. Idyllically situated on the banks of the river Wye, the biggest town in the Peak District National Park's mellow stone buildings, medieval five-arched stone bridge and quaint courtyards are a magnet for painters, photographers and sightseers alike.
Scores on the doors:
Food: 8
Site: 9
Places to visit nearby: 8
Accommodation: 9
Activities: 8
Overall – 8.4/10
Summary
All in all, we had a wonderful relaxing autumnal long weekend at Landal Sandybrook and wouldn't hesitate in returning at any time of the year. I would thoroughly recommend it if you are looking for somewhere a bit more relaxed and more affordable from some of the similar larger lodge cabin holiday parks like this. It's ideal for taking young kids to and perfect for an intergenerational break like what we did. I'm also very keen to try Darwin Forest, a larger sister site of Landal Sandybrook that is about 40 minutes closer to where we live. If you have found school holiday staycations extortionately priced elsewhere then I urge you to check out Landal Sandybrook, I bet you'll be pleasantly surprised.
If you liked this post, you might like some of my other family holiday reviews: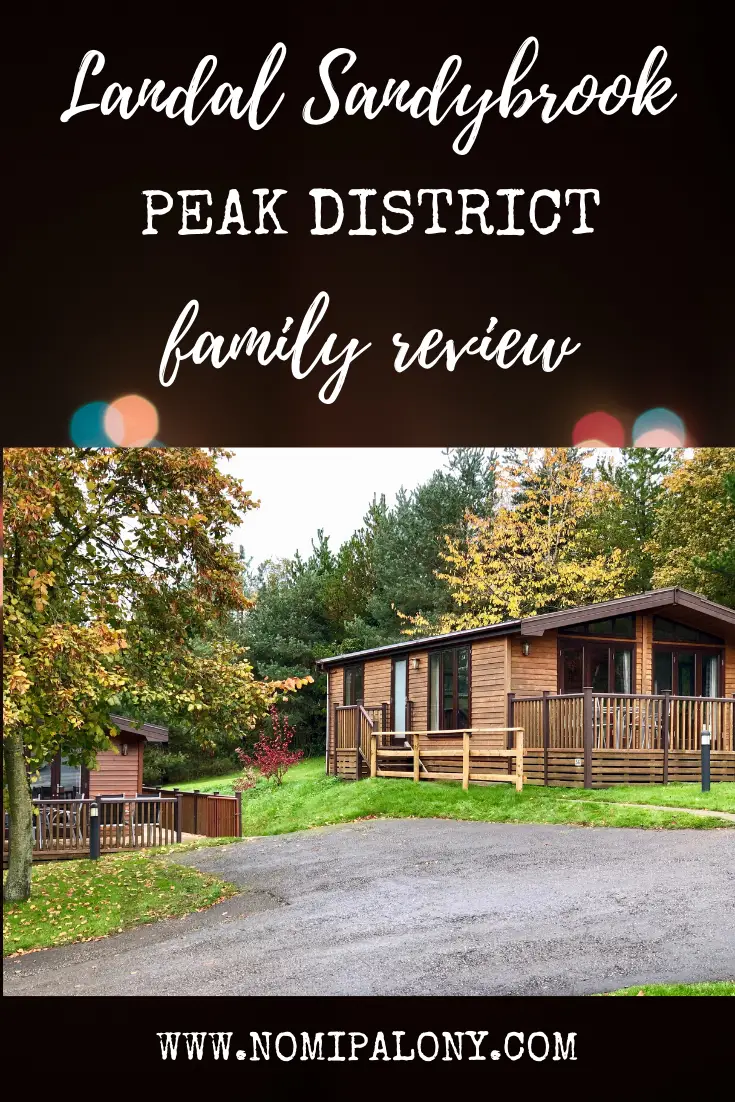 Disclaimer: Thank you to Landal Sandybrook who provided us with our accommodation free of charge for the purposes of this review. I received no guidance on what to write and my thoughts are entirely my own. We paid for our own accommodation and food costs etc. For my full disclosure policy, please see my about page.