I'm a huge Christmas fan. It's not even Christmas Day that I like the most. It's the run up to Christmas – the excitement, the decorations, the frivolity, the cheesy Christmas films, the hope! I love decorating my house and how it feels in December. It's so cosy and pretty (or if you want to be trendy, hygge). The past couple of years I've noticed a new trend for festive homeware too, towels, blankets, bedding, oven gloves – you name it.
Now I've been toying with the idea of getting some festive duvet covers and pillow cases the past couple of years but I've been in two minds about it. Firstly, because it seems like extreme commercialism, like I'm getting sucked into buying any yet another thing. And secondly, because it's relatively expensive and I'm only going to be able to use them for a month or so of the year and then it's another damn thing I need to find space to store. BUT, they are so damn cute and it's Christmas so what the hell eh?! I can't resist it anymore. You only live once and pretty Christmas bedding is fun. Plus, we spend more time in the bed than in front of the Christmas tree anyway. So here's my top picks of the best Christmas bedding this year…
If you want to see more of my Christmas posts then check out my The ultimate guide to a family Christmas!
Best Christmas bedding
Prices quoted are for double sets and were correct at the time of publishing (7 October 2021)
Amazon
If you are a lazy online shopper like me then Amazon have lots of great options, including this festive reversible red and white stag head Christmas bedding (affiliate link) for just £13.40.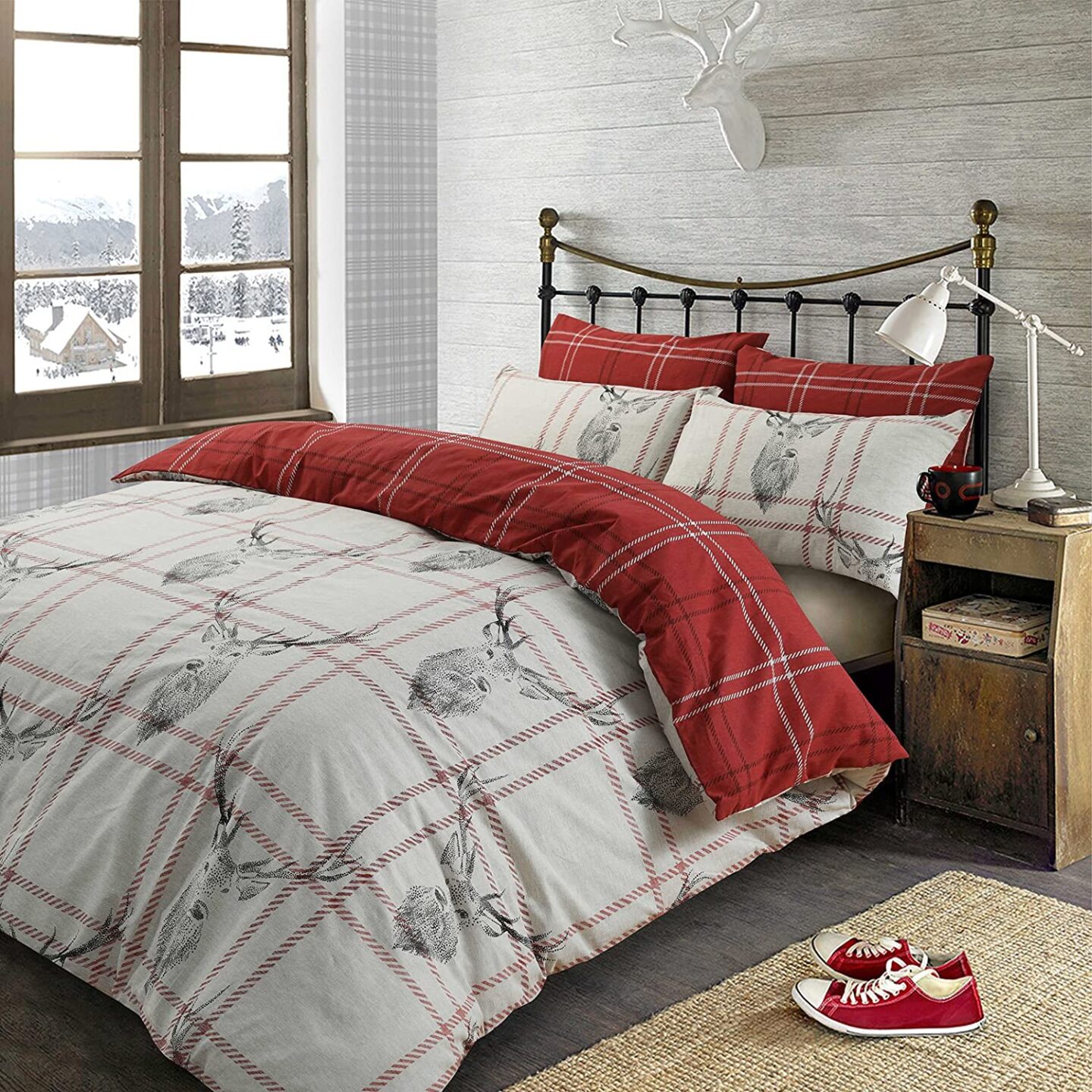 This beautiful reversible 100% brushed cotton Christmas bedding is available from Amazon for £34.99. I love that it is reversible and that the polar bear design is one both kids and adults can enjoy. Brushed cotton Christmas bedding is just so cosy isn't it? Its so much warmer for those cold winter nights.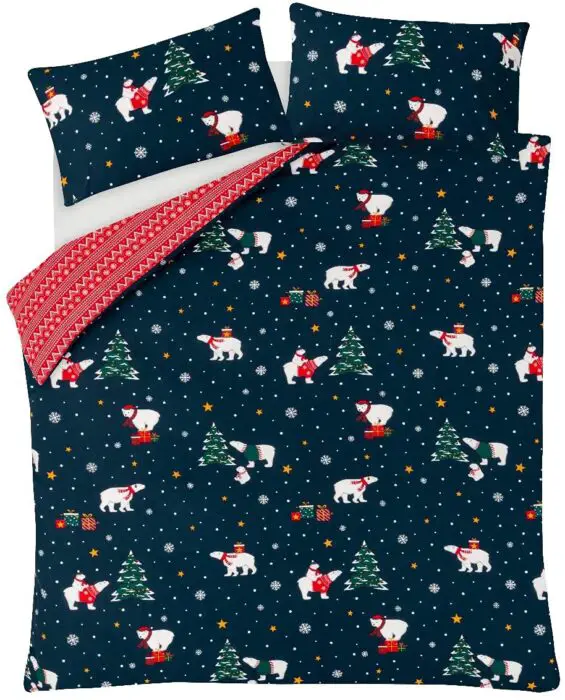 The kids will love this Bedlam Xmas Polar Bears Reverse Duvet Cover Set (affiliate link) – for £19.49.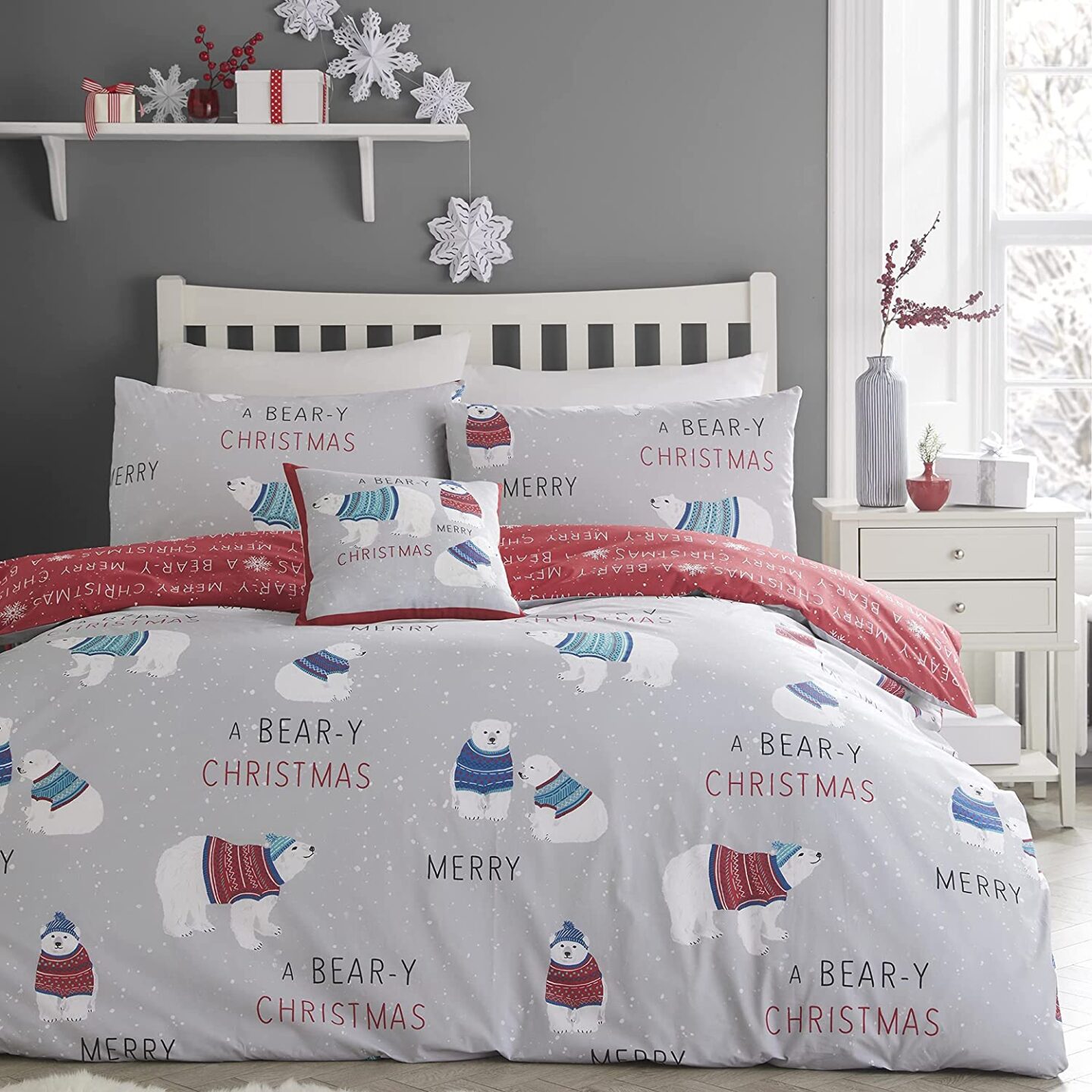 If traditional colours and a Nordic style is more your thing then you can't go far wrong with this set from Amazon (affiliate link) for £19.99.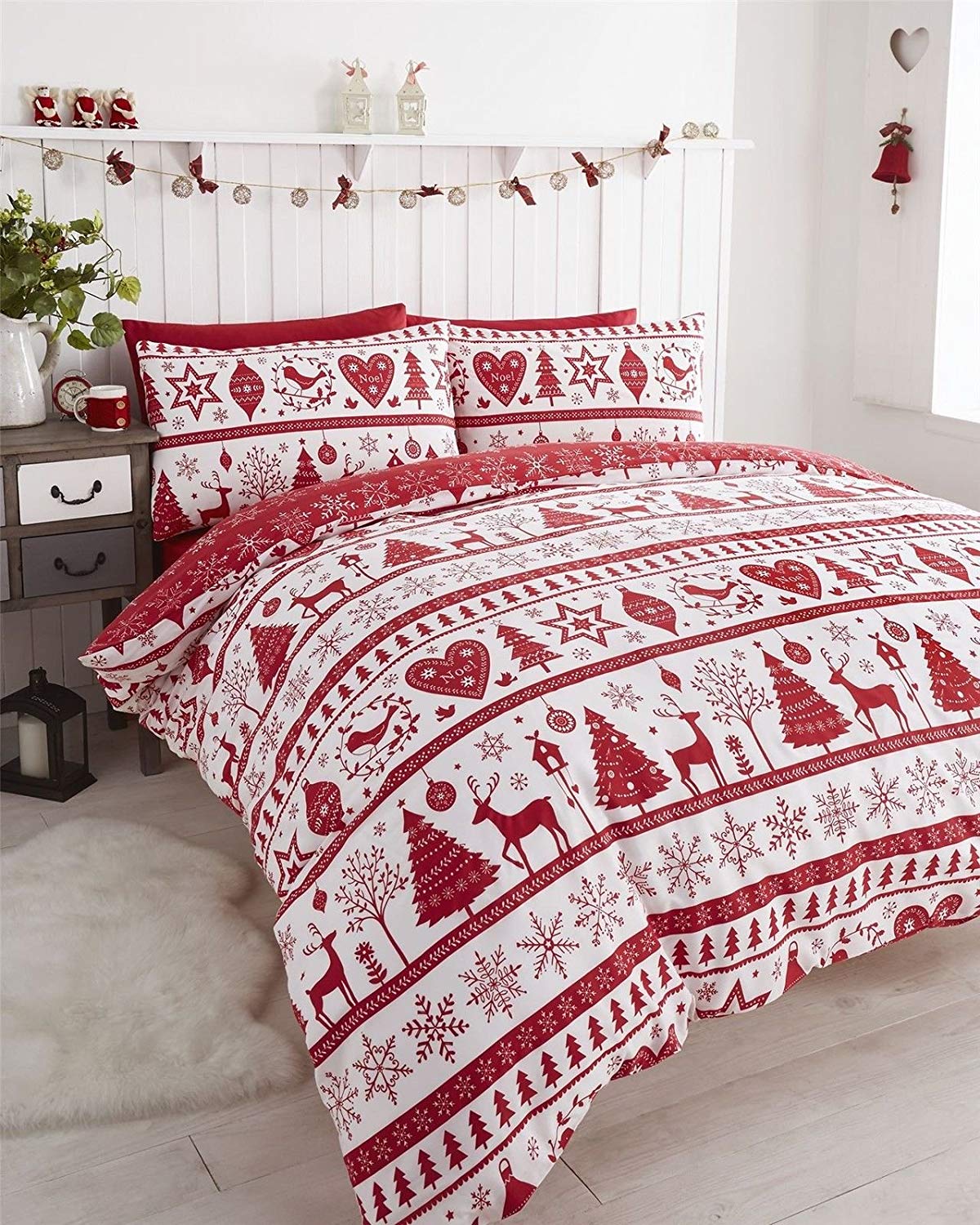 Marks and Spencer
How unbelievably cosy does this fleece tree bedding set from M&S (affiliate link) look? It costs £35 for a double set and I want to get into it right now!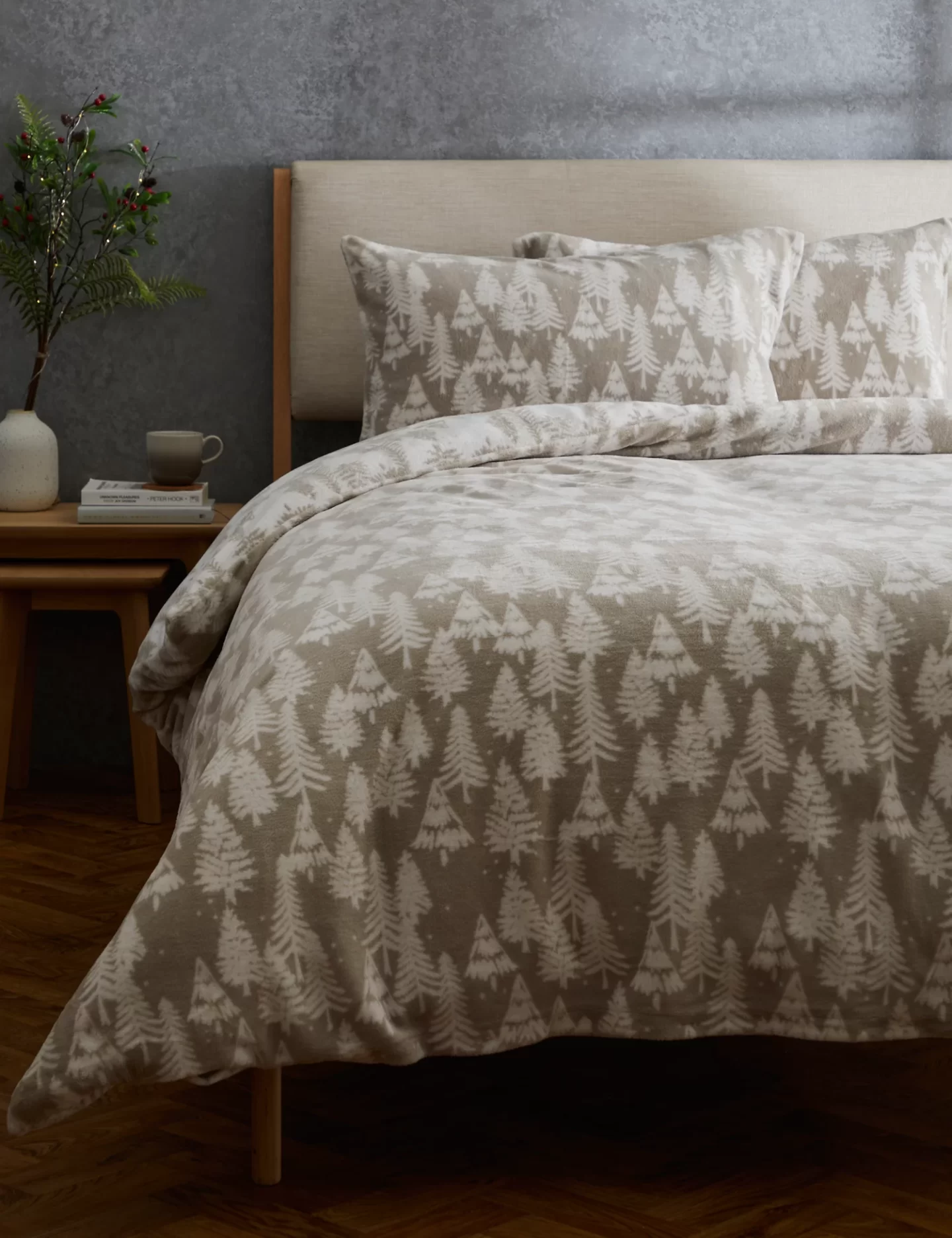 Also looking incredibly comfortable from M&S is this fleece polar bedding set for £39.50 (affiliate link). Can you imagine cuddling up in that on a cold winter's night? If you want to keep the kids out of your bed then this probably isn't the best set!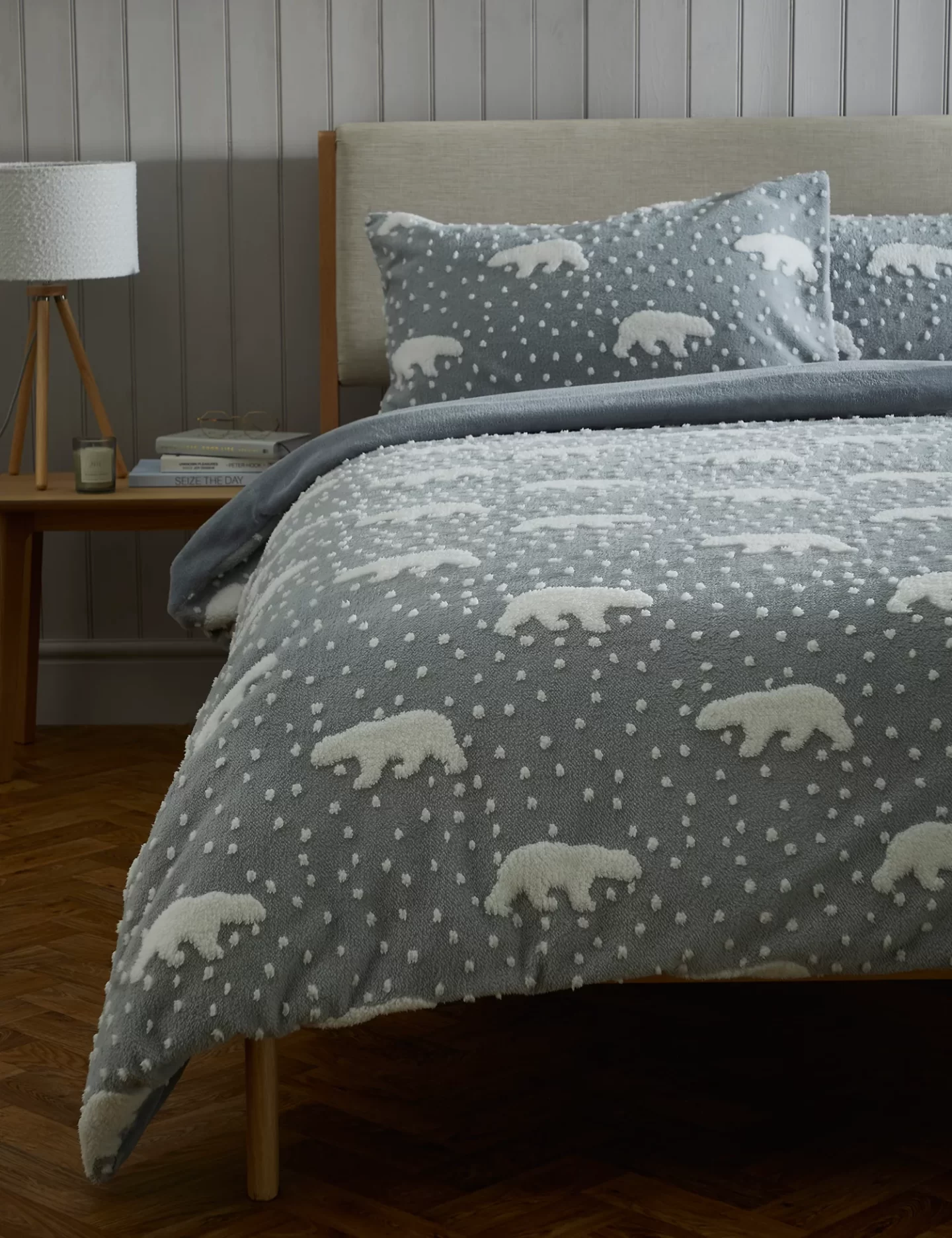 Also lovely from M&S is this minimalist brushed cotton stag set for £29.50 (affiliate link), perfect for a more understated room.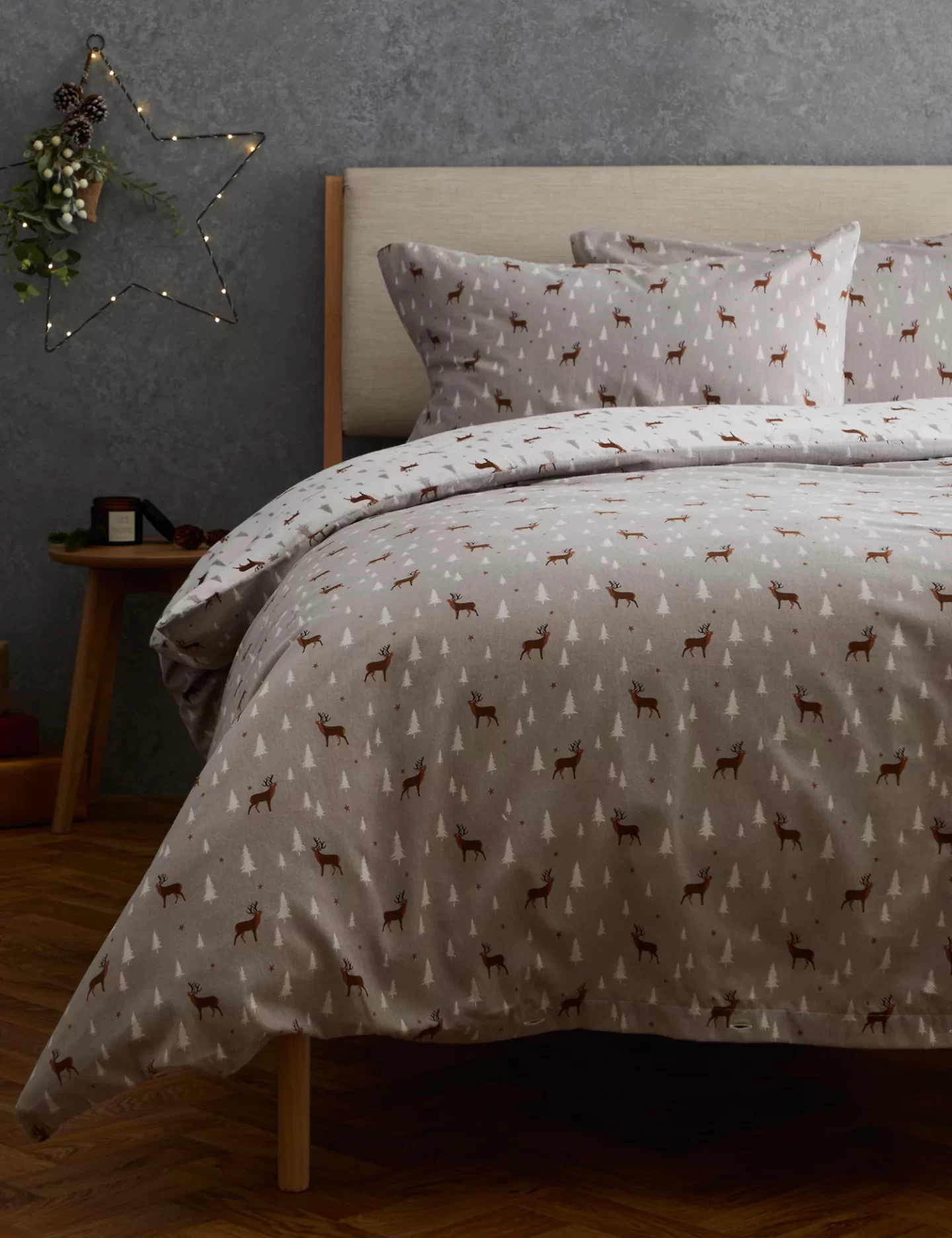 Sleep under the stars with this super-soft fleece bedding set (affiliate link). It's decorated with twinkling stars on one side for a touch of sparkle from M&S for £39.50.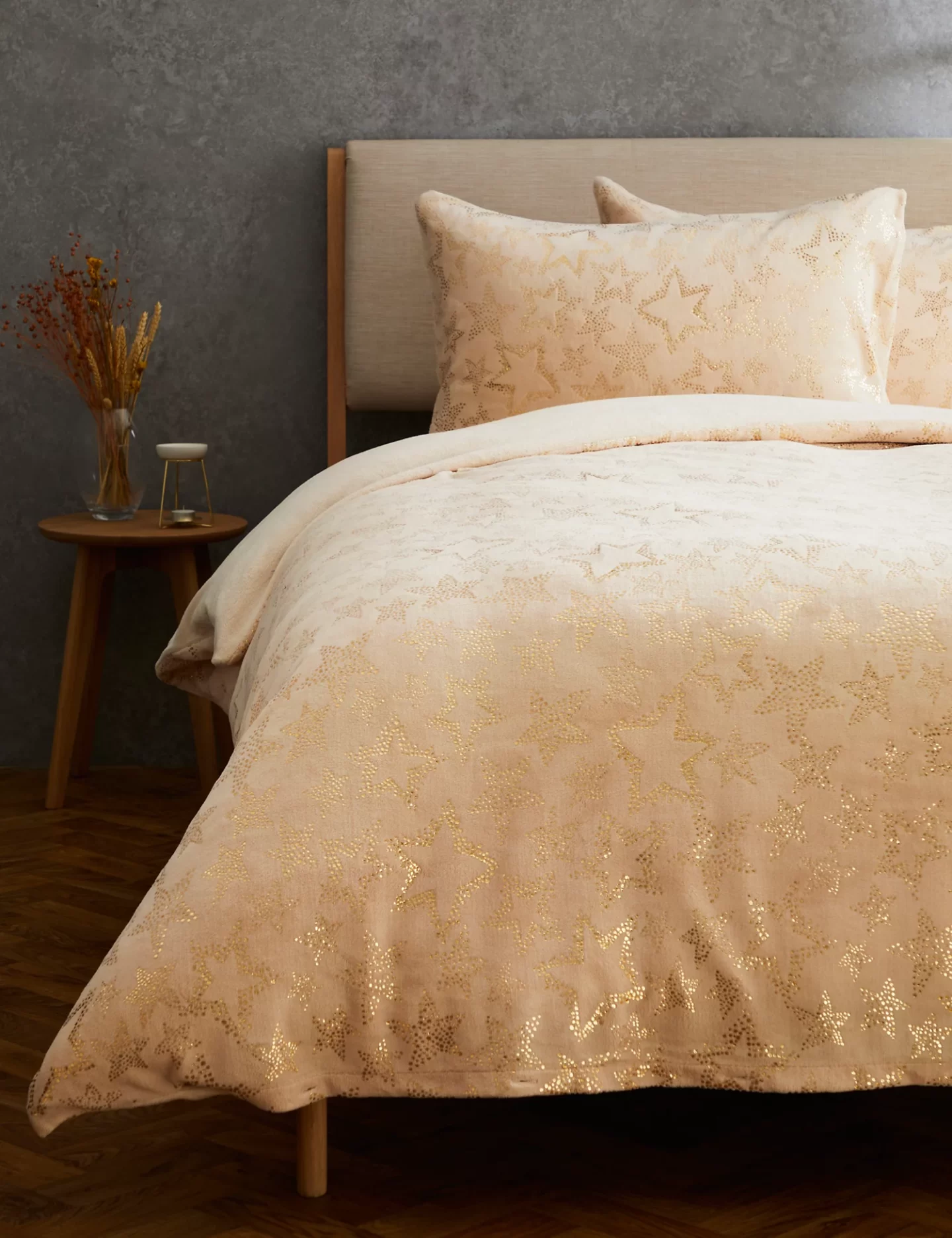 Which is your favourite? Do you have festive duvet covers or do you think it's a step too far? Let me know in the comments!
If you liked this post you might like some of my other Christmas posts this year including:
If you have enjoyed this post or found it useful, here are some quick and easy ways that you can support Nomipalony or say thanks:
Share this post with your friends  
Pop over to my Amazon Storefront to see what products I have been buying and loving from there recently, including my health and fitness products list.
Sign up to my mailing list 
Women can join my feminist Facebook group – the Nomipalony Freehouse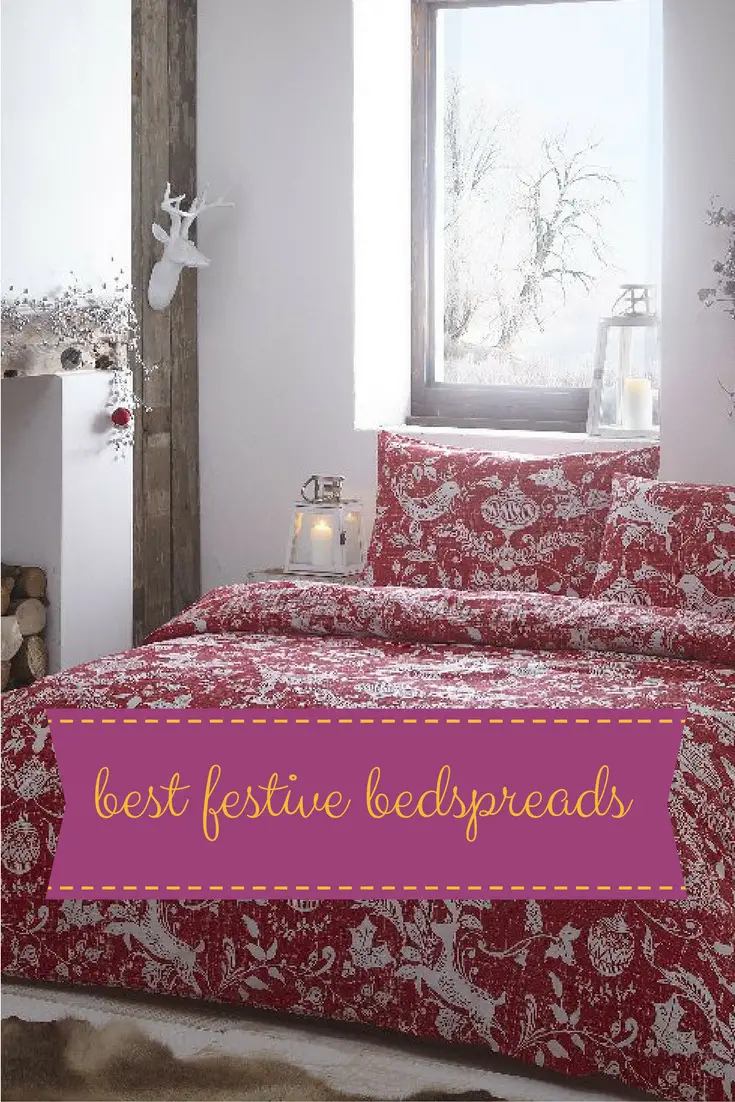 Disclaimer: This post contains affiliate links. If you purchase through an affiliate link you will not be charged any more for your purchase, but I will receive a small fee for referring you. As an Amazon Associate, I earn from qualifying purchases. For my full disclosure policy, please see my about page.