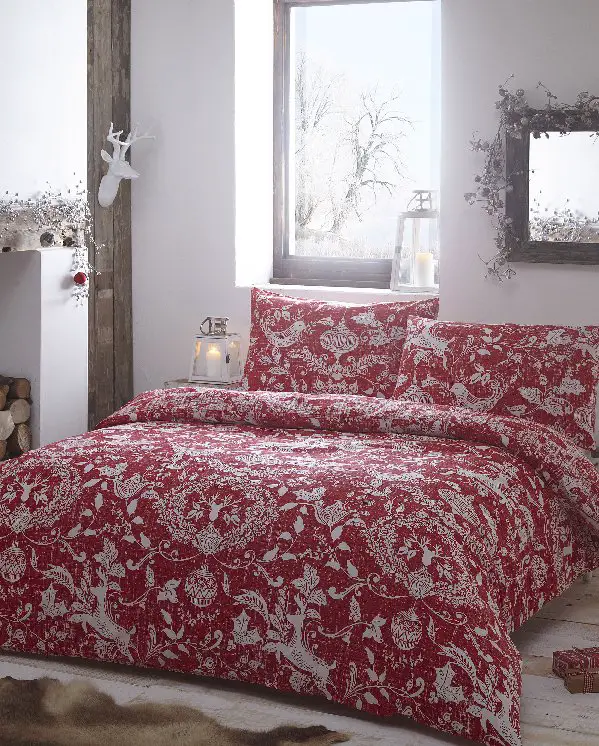 I'm a huge Christmas fan. It's not even Christmas Day that I like the most. It's the run up to Christmas – the excitement, the decorations, the frivolity, the hope!
I love decorating my house and how it feels in December. It's so cosy and pretty (or if you want to be trendy, hygge). The past couple of years I've noticed a new trend for festive homeware too, towels, blankets, bedding, oven gloves – you name it.
Now I've been toying with the idea of getting some festive duvet covers and pillow cases the past couple of years but I've been in two minds about it. Firstly, because it seems like extreme commercialism, like I'm getting sucked into buying any yet another thing. And secondly, because it's relatively expensive and I'm only going to be able to use them for a month or so of the year and then it's another damn thing I need to find space to store.
BUT, they are so damn cute and it's Christmas so what the hell eh?! I can't resist it anymore. You only live once and pretty duvet covers are fun. Plus, we spend more time in the bed than in front of the Christmas tree anyway.
I'm trying to choose which ones to buy so you lovely lot can help me choose out of these top 10 picks…
Top festive duvet covers
All prices quoted are for double sets and is correct at the time of publishing.
Amazon
If you are a lazy online shopper like me then Amazon have lots of great options, including this winter tree set (affiliate link), £24.99.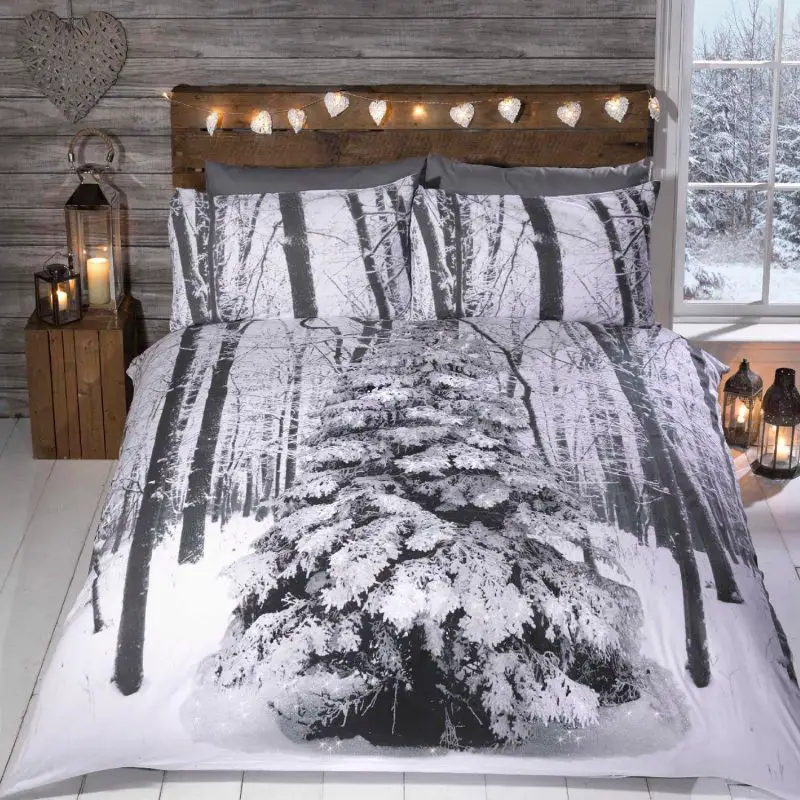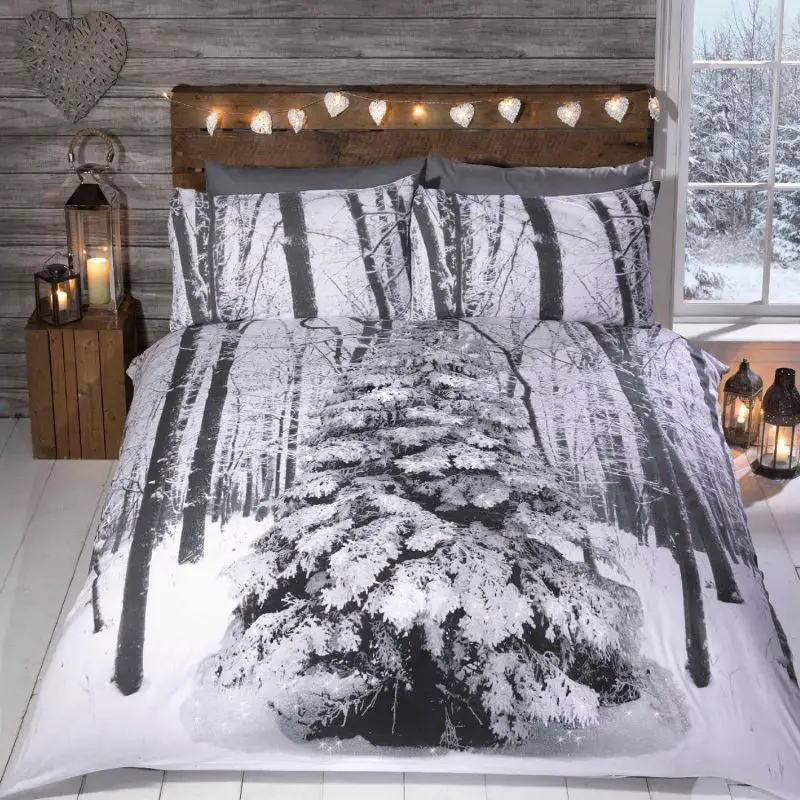 This Dreamscene Snow Ski Christmas Duvet Set (affiliate link), is really modern, trendy and reversible. It's an absolute steal at £14.99 from Amazon.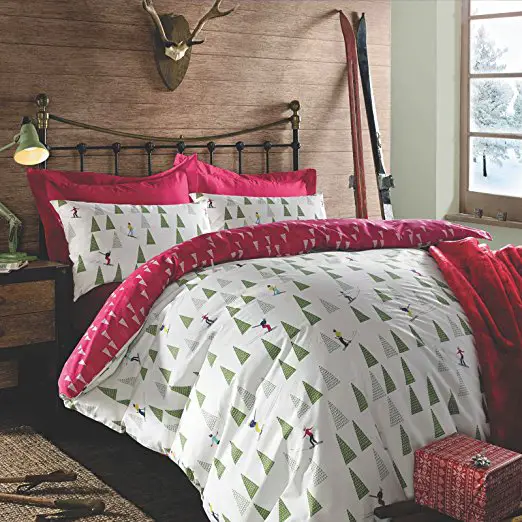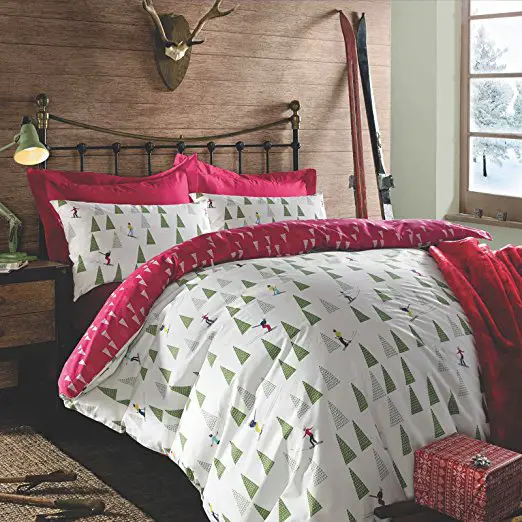 The kids will also love this Bedlam Xmas Polar Bear with Christmas Trees Reverse Duvet Cover Set (affiliate link) – a mega bargain at only £11.58. This also comes in a really nice pink design.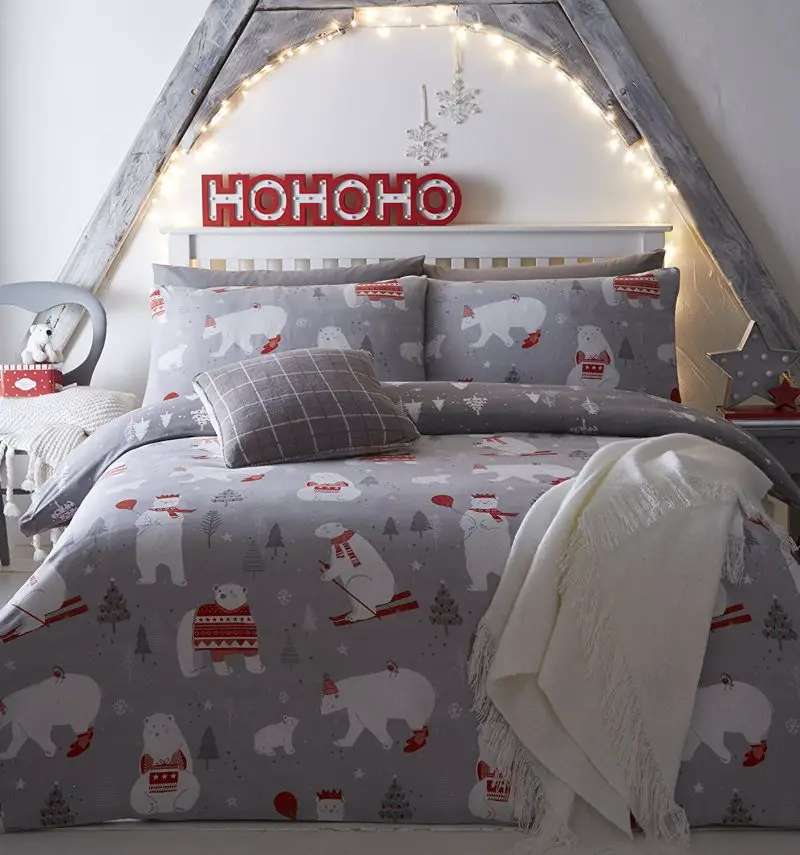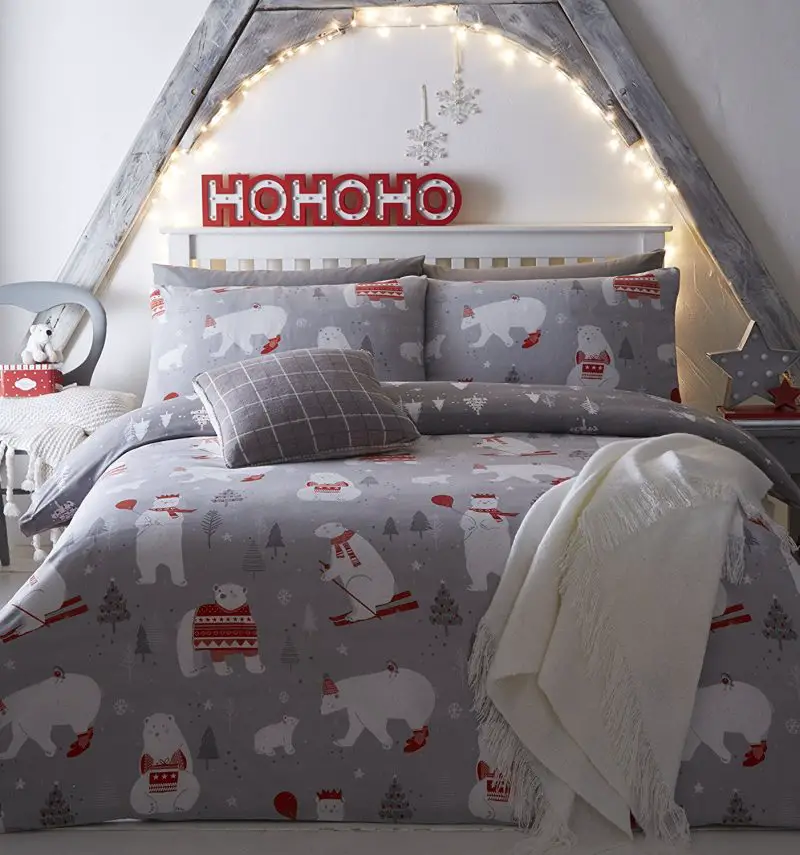 You can buy this bang on trend Debenhams Home Collection Multicoloured 'Christmas Llamas' Bedding Set (affiliate link) from Amazon for £27.20.

This traditional design Warm & Cosy Brushed Cotton Flannelette Duvet Cover Set (affiliate link) looks super cosy for those cold winter nights. £24.99 from Amazon.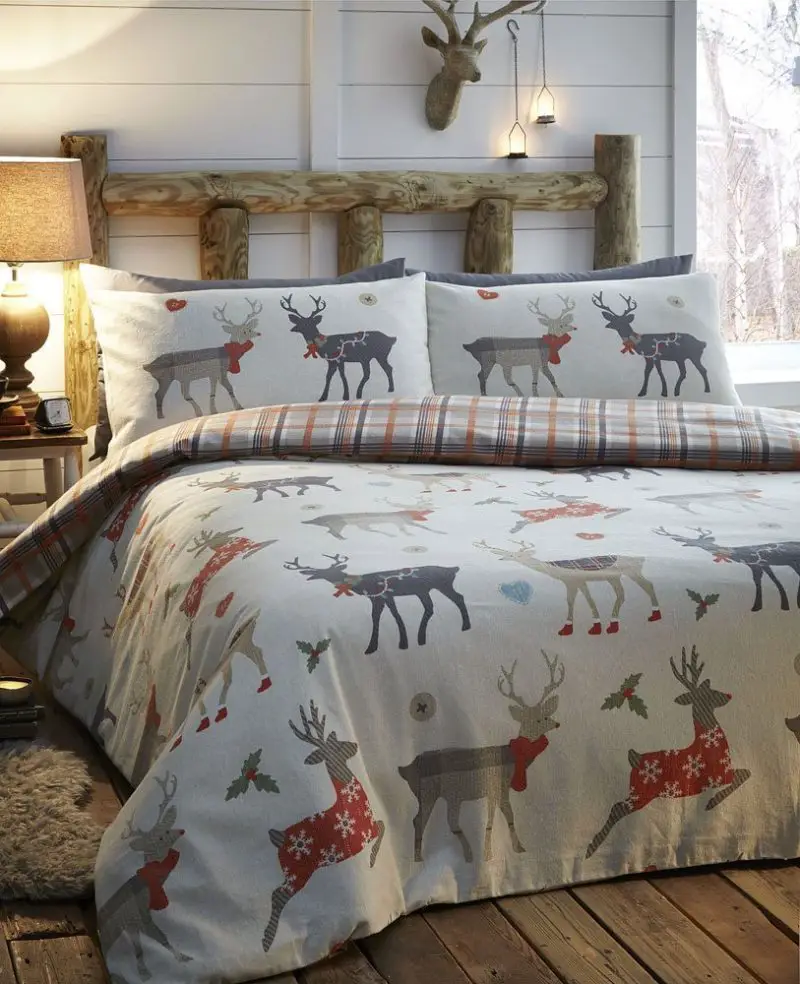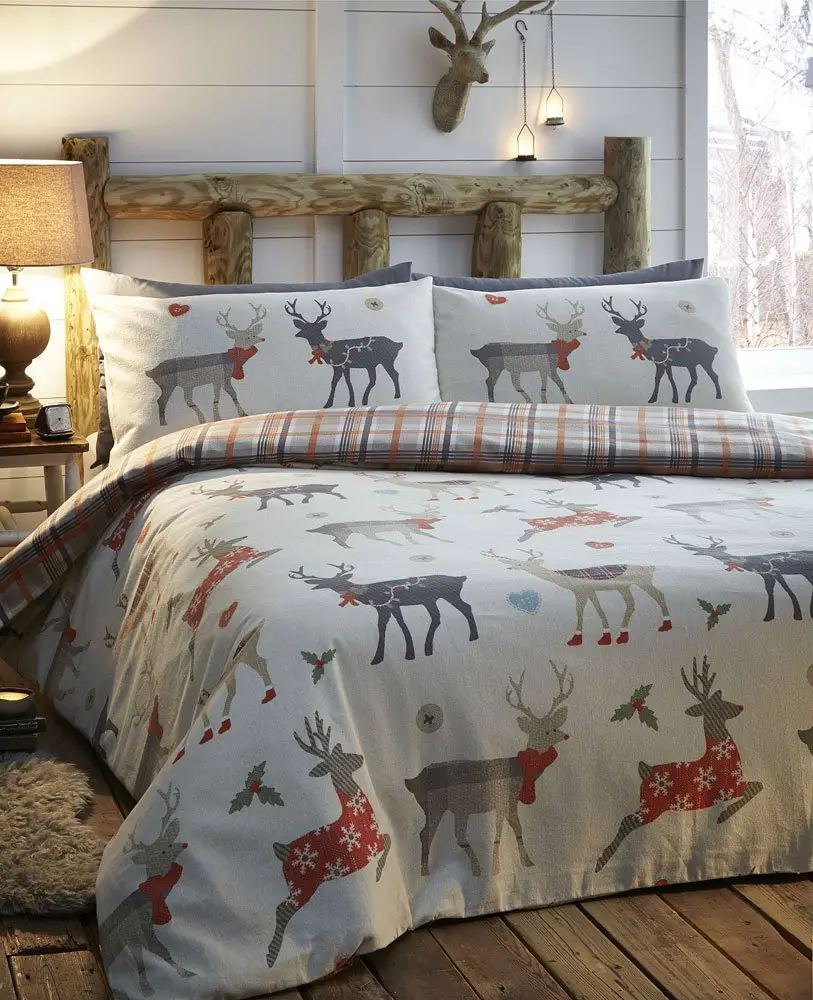 John Lewis
I adore this retro but modern John Lewis festive ski scene bed-set (affiliate link). Prices for this range from £35-£65.
This winter village scene bed-set (affiliate link) from John Lewis is really fresh, simple but heartwarming (£35-£65).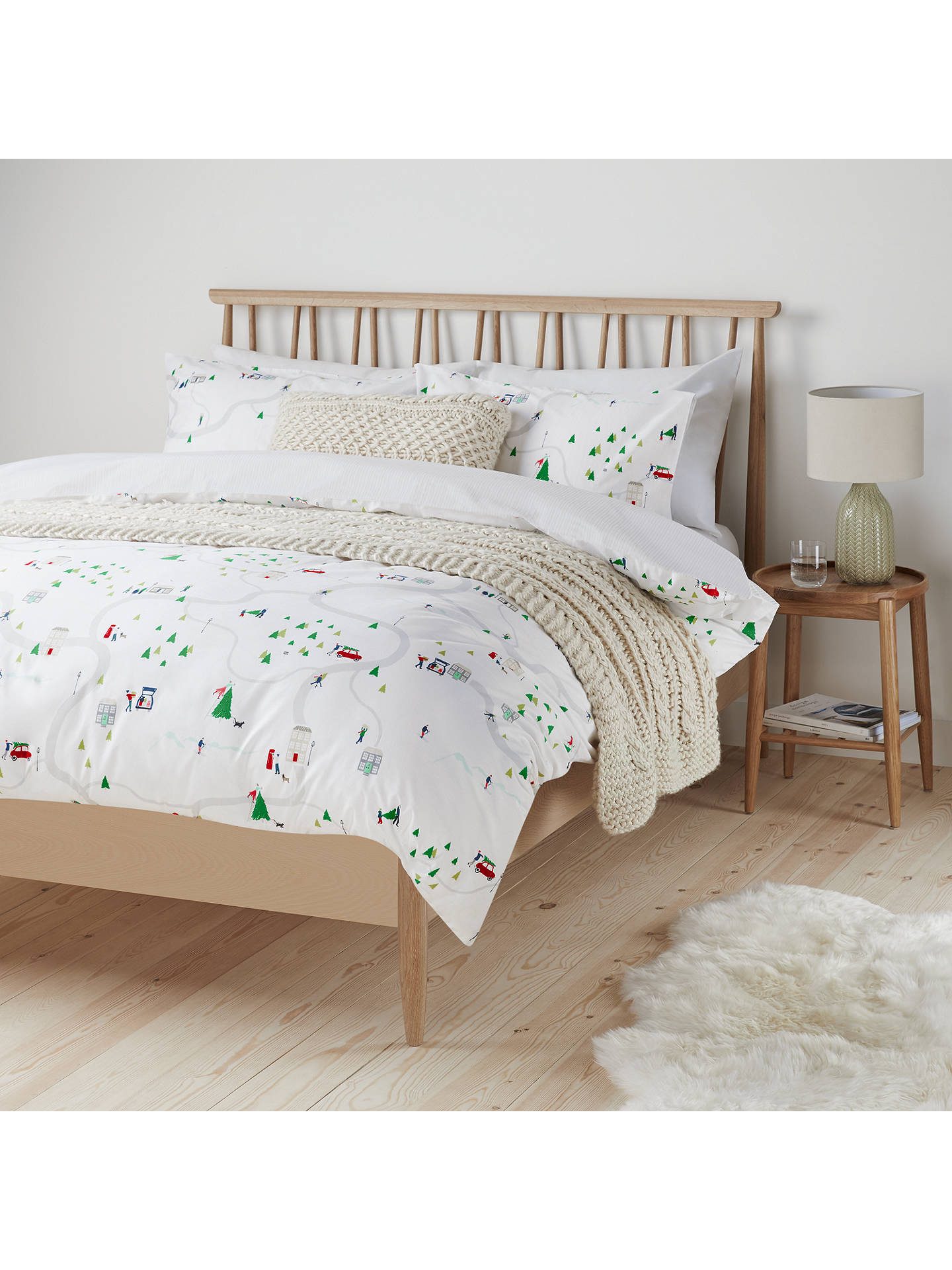 Next
This brushed cotton penguins set (affiliate link) from Next is very cute and will be loved by both kids and adults. £25-£55.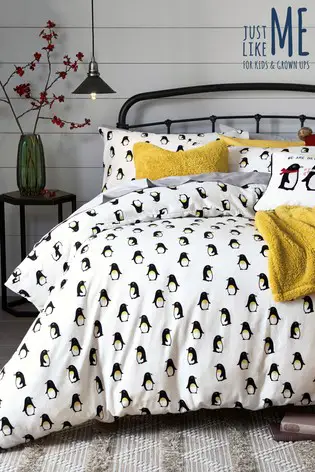 Nothing is more 2018 than this Santa riding unicorns bed-set! (Affiliate link), £15-20.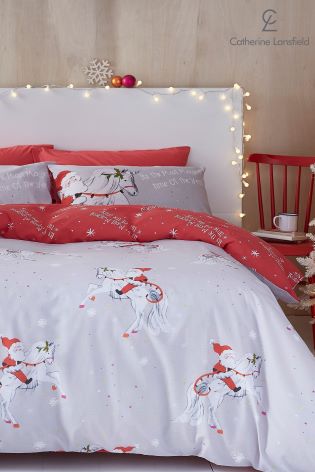 If you prefer contemporary festive decorations then Next have some nice bright sets like this bright trees bed set (affiliate link), £18-33.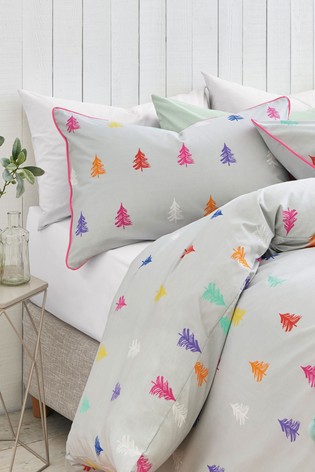 And this bright and funky brushed cotton fairisle set (affiliate link), £25-55.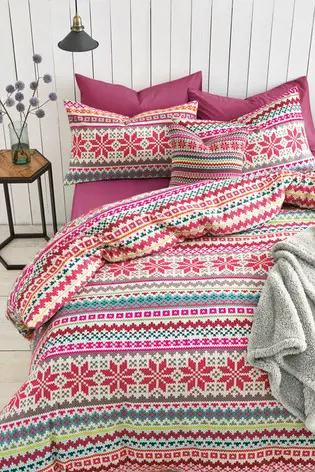 Which should I choose? Do you have festive duvet covers or do you think it's a step too far? Let me know in the comments!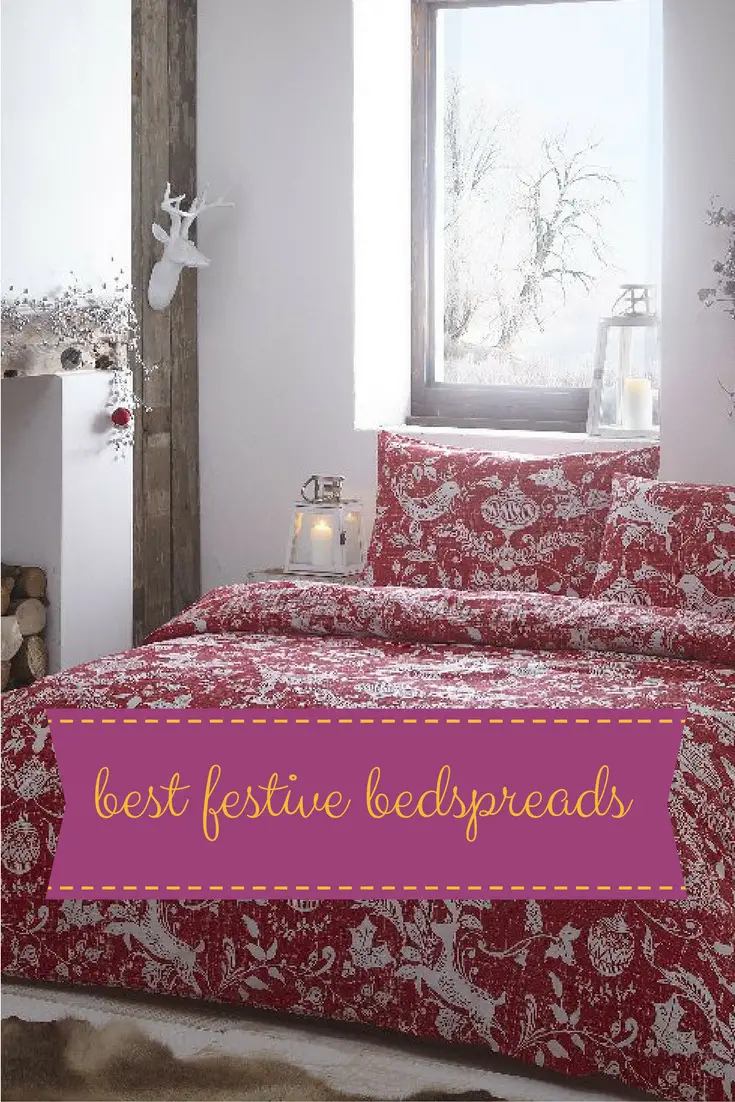 Disclaimer: This post contains affiliate links. All links are marked. Purchasing through an affiliate link will not cost you any more but means that I will get a small kickback for referring you. For my full disclosure policy, please see my about page. Post last updated 16/11/2018.
Never Miss a Post
Click here to subscribe to our mailing list