Hey Buddy,
Our Christmas baby! I can't believe you are turning 9 already. You are getting so big! It blows my mind to think that one day you are going to be bigger than me. I don't think I'll ever get my head around that.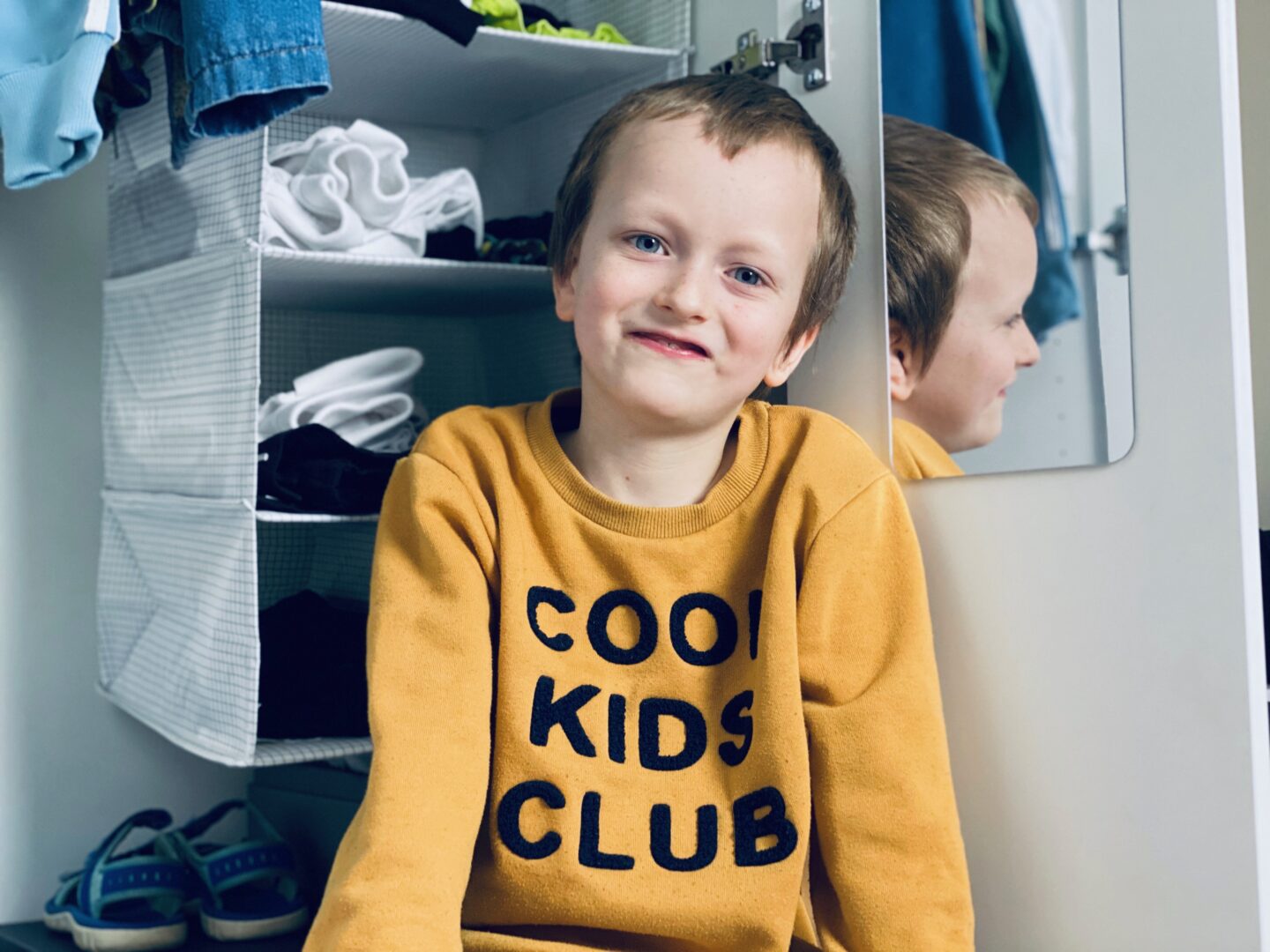 Being 8 was a wild year for you, as it was for us all. I'm not sure you fully realise how bizarre 2020 was as the global pandemic has hit early in your life but you have dealt with it like a total champ. It meant lots of changes for you. First you were pulled out of school for 6 months back in March 2020 and home schooled for a lot of that.
You loved staying home and doing home school. You even got top of your class for Class Dojo points for all the work you did in home school. We enjoyed a lazier spring and summer of fun in the garden.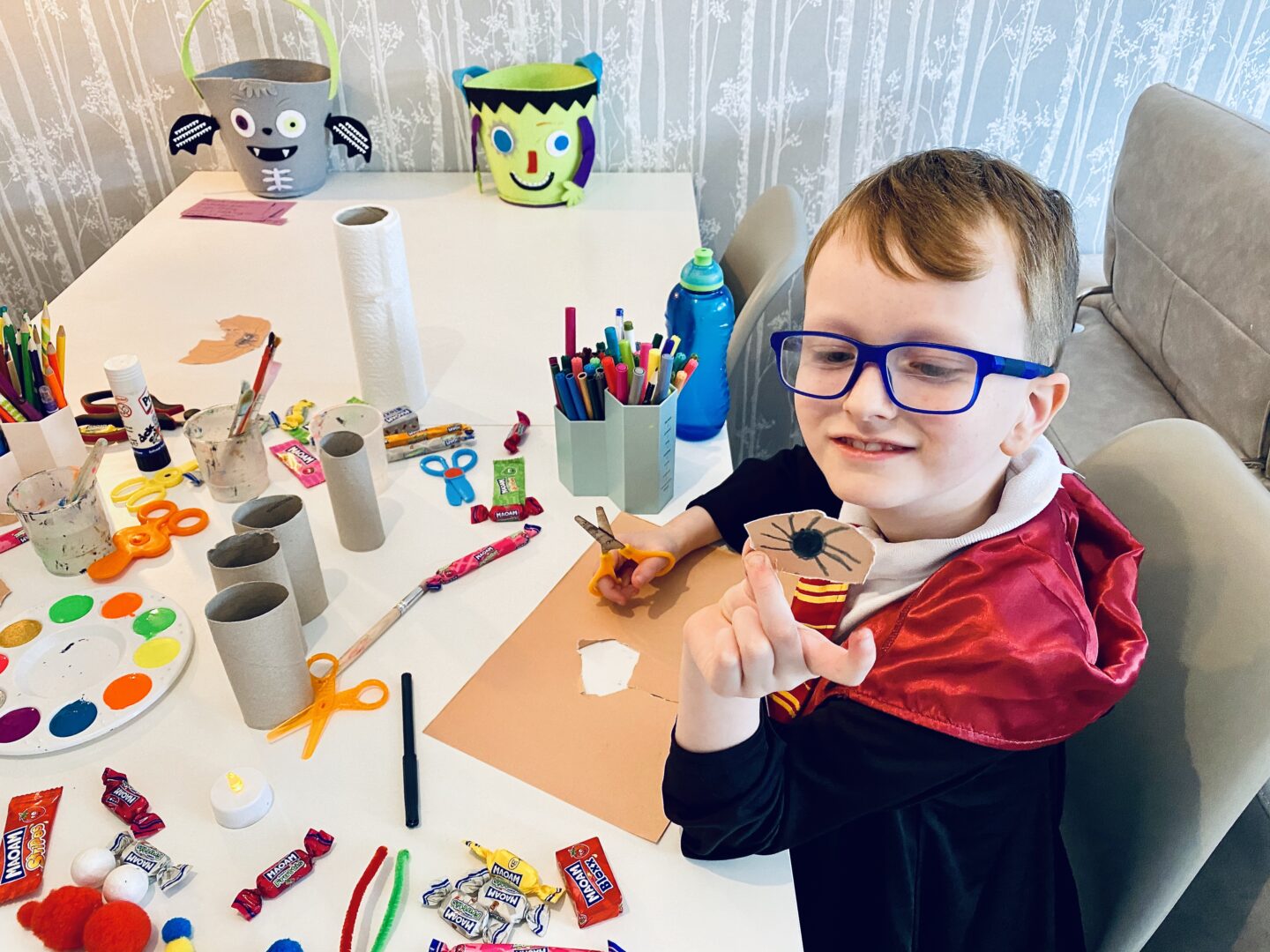 We had a special celebration for the 75th VE day. We made cakes and VE day food and drinks, decorated the garden and had a garden party. We even learned the Charleston Two Step. We played lots of Uno because you loved it and had loads of BBQs. You can read about our memories of lockdown here.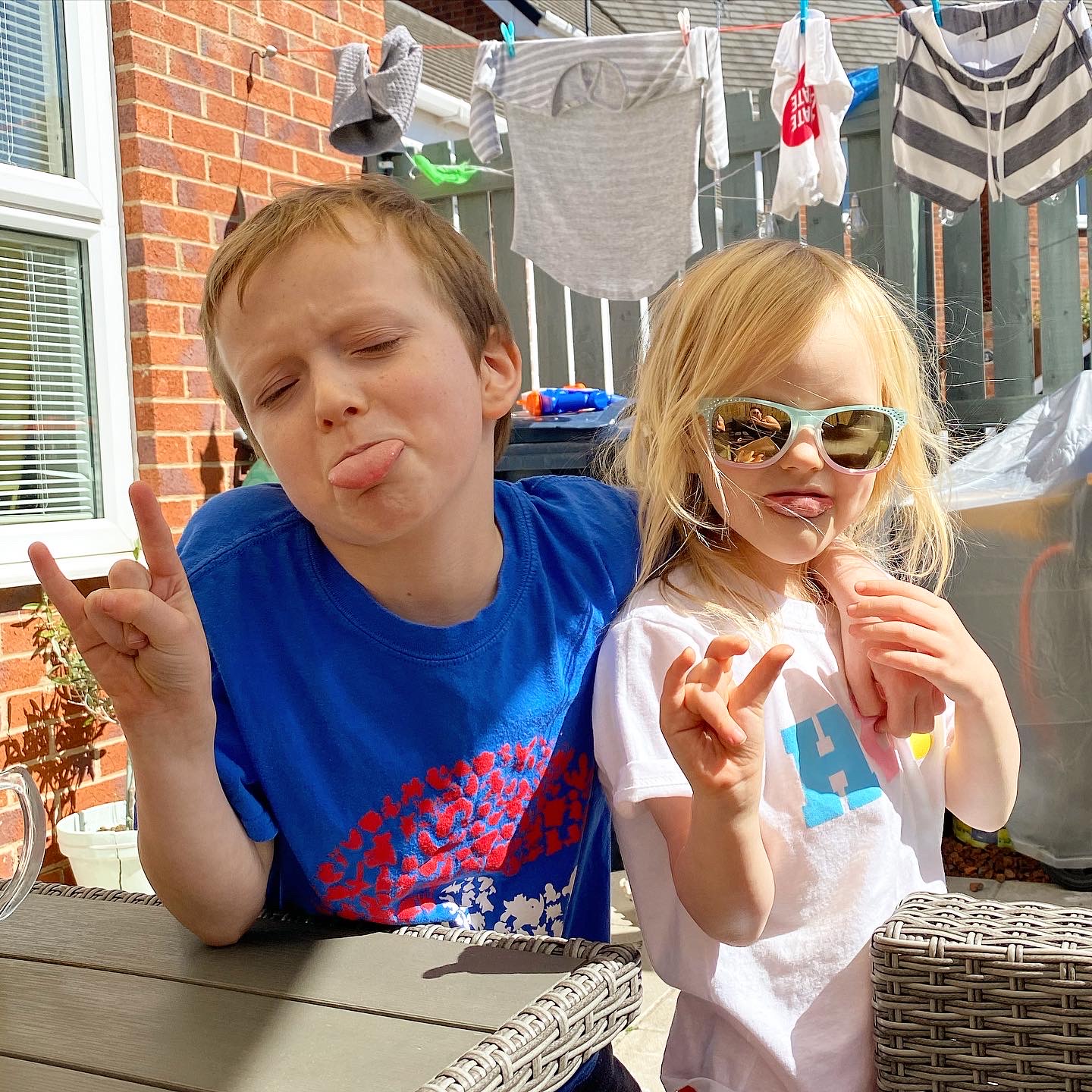 As the weather turned colder you went back to school in September and although we all dreaded it you enjoyed being back with your friends again (though you would still rather be home with us). A neighbour gave us their old trampoline that they no longer wanted and you and Lena go play on it every night after school. We nearly said no to that trampoline and I'm so pleased we didn't as you have both spent hours on it.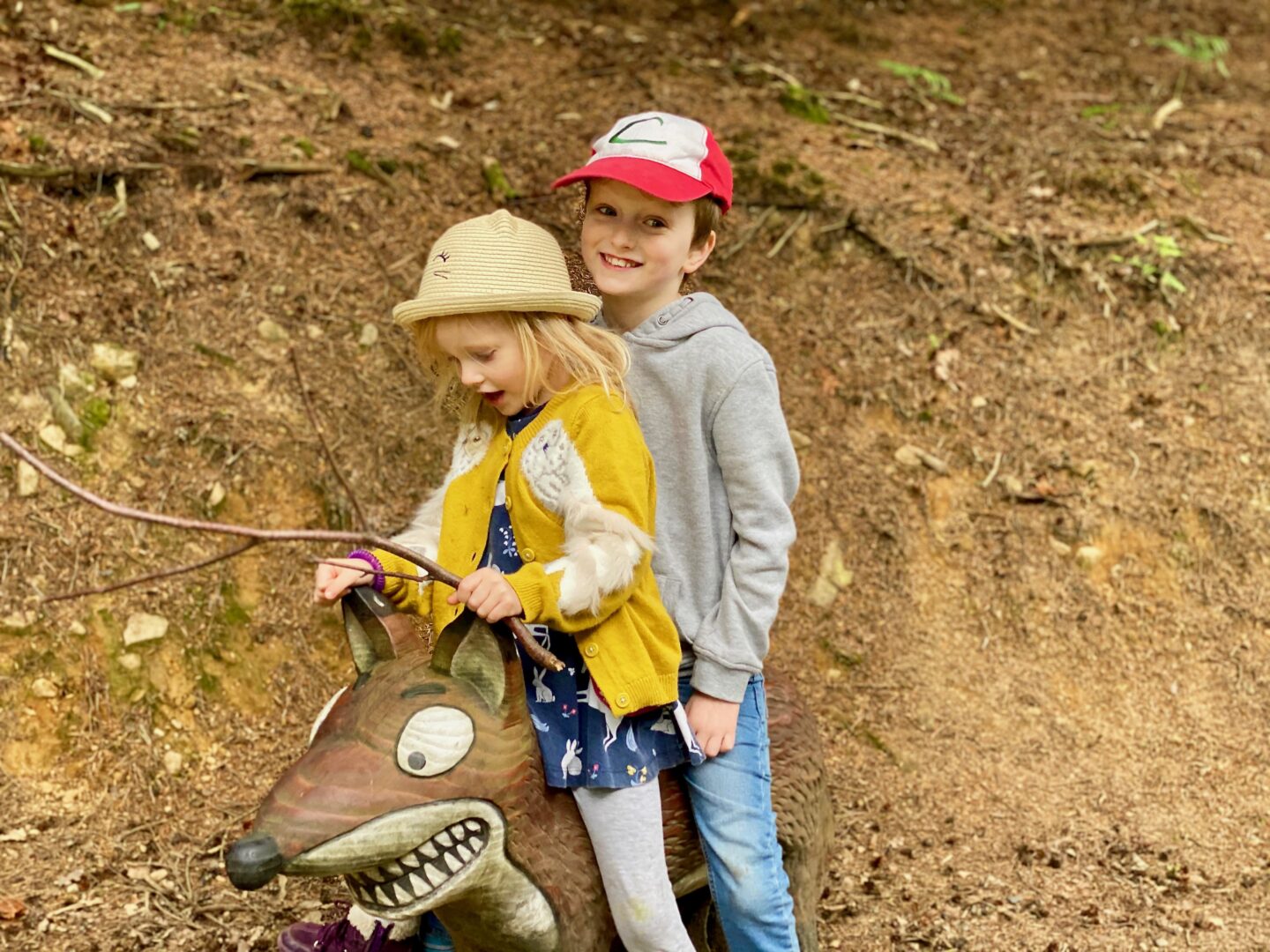 You like being home though and 'chilling out'. Your favourite activities are watching Newcastle United games, YouTube, playing Roblox, Minecraft, Fifa and your Nintendo Switch.
You are still our cuddle monkey and love snuggling up with me and Daddy, especially if its one on one time and you get us all to yourself without Lena. You have never shown any jealousy towards Lena, even though her dominant personality means she sometimes hogs our attention. However, you do love sneaking upstairs with me when she goes to bed and asking to 'spoon'. We will read or watch a special show together (in the summer we would watch Glastonbury coverage on Iplayer, you like cookery shows too).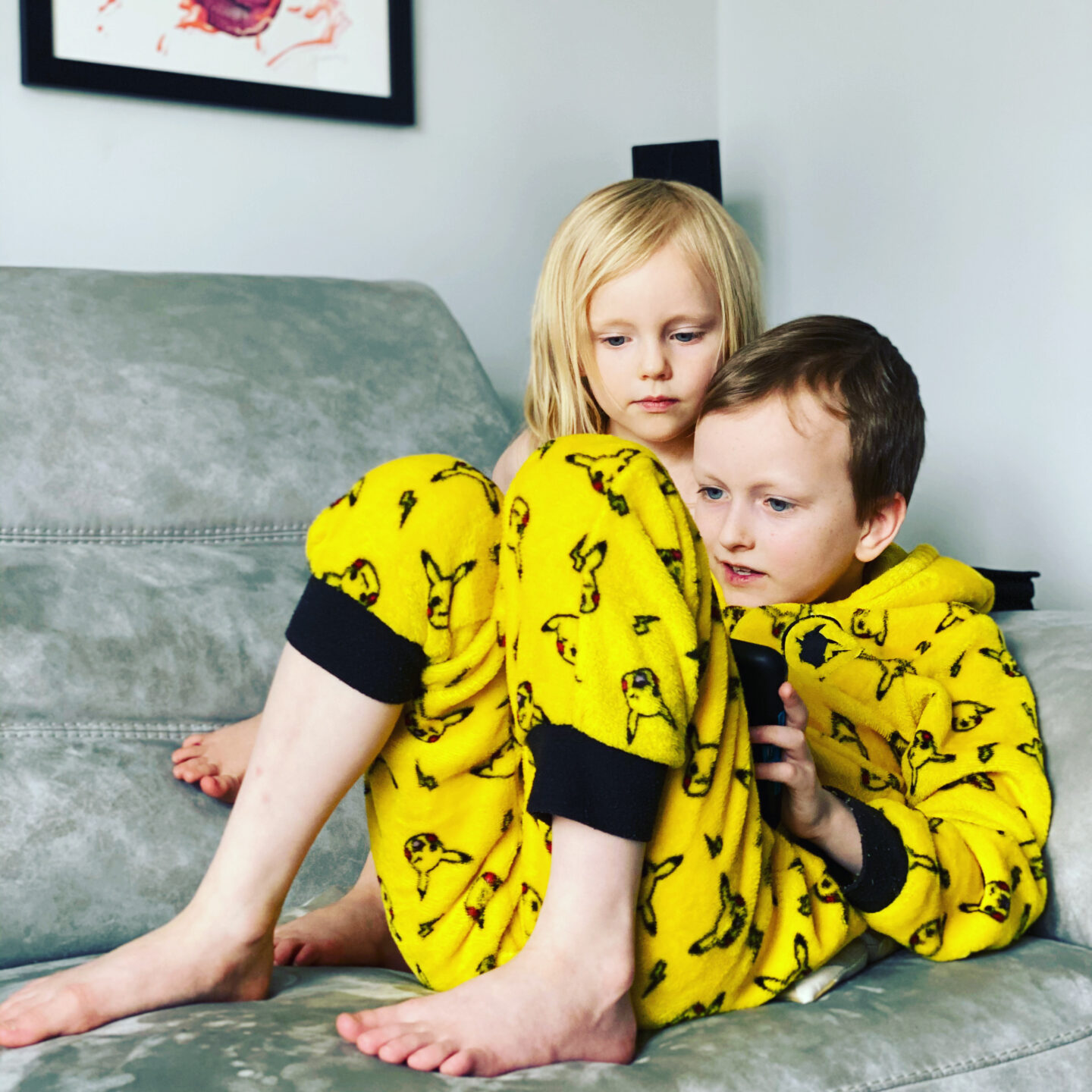 At the moment as it's Christmas time we are doing our annual tradition of reading a Christmas novel together every night. This year we are reading a chapter or two of a Boy called Christmas by Matt Haig (affiliate link) every night at bedtime. You are really enjoying it even though I think some parts a bit mature for your age.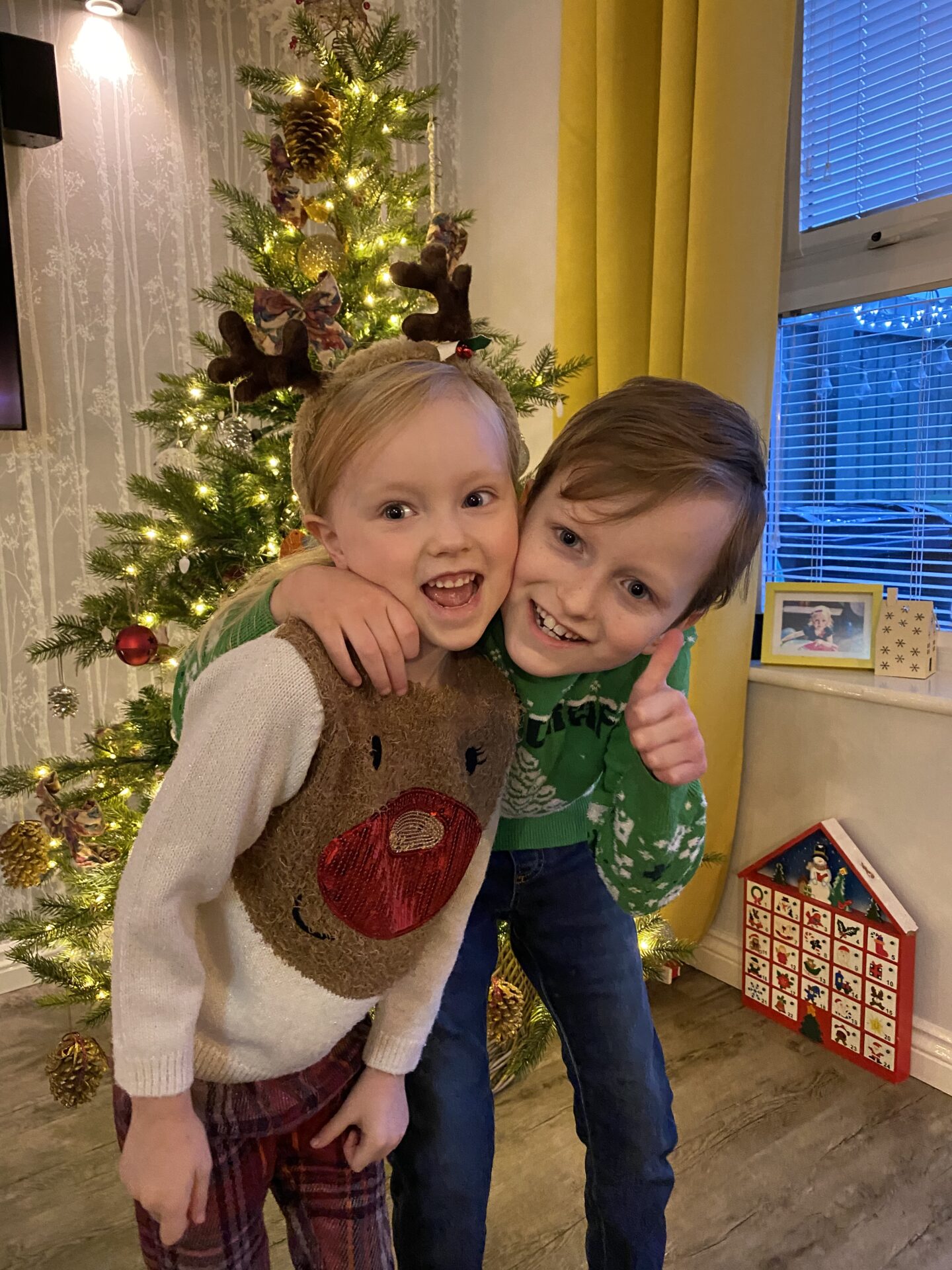 You have a huge appetite these days and now your portion size is pretty much the size of mine, sometimes bigger! You can really put away the food now. Your favourite foods are still pepperoni pizza, sausages, smoked salmon, raw mushrooms, Sunday dinner and fish and chips. You get more adventurous with food all the time which pleases me and you even like to get sushi with me now. You are eating a little less fruit and veg these days though after being quite good with those in the past. I trust your instincts though. You instinctively know what your body needs better than I ever could.
For your birthday you have requested an English breakfast, hot dogs for lunch and a Chinese takeaway for tea – you like the ribs and prawn crackers. We are making a dairy-free biscoff cake and you have asked for a yes day so you can force me to play Roblox with you for the first time. I usually leave that to your sister and dad.
Due to Covid we haven't been able to go on the holidays we had planned this year and haven't been abroad. We did still manage a couple of camping trips though. We got a brand new tent this year which we were all very excited about. It has a carpet, is really spacious and has it's own area for a toilet. Camping felt like the safest way to travel during the pandemic. We had 2 short trips. One to the Boe Rigg in Bellingham, Northumberland and then one to Lilliardsedge Holiday Park in Jedburgh on the Scottish Borders.
We also had a little mini-break in October half term to Otterburn where we stayed at Otterburn lodges, The Snug – a gorgeous cabin with a hot tub surrounded by picturesque countryside. You enjoyed being in the hot tub with us. You love going on holiday and get so excited to go and then so sad when we have to leave.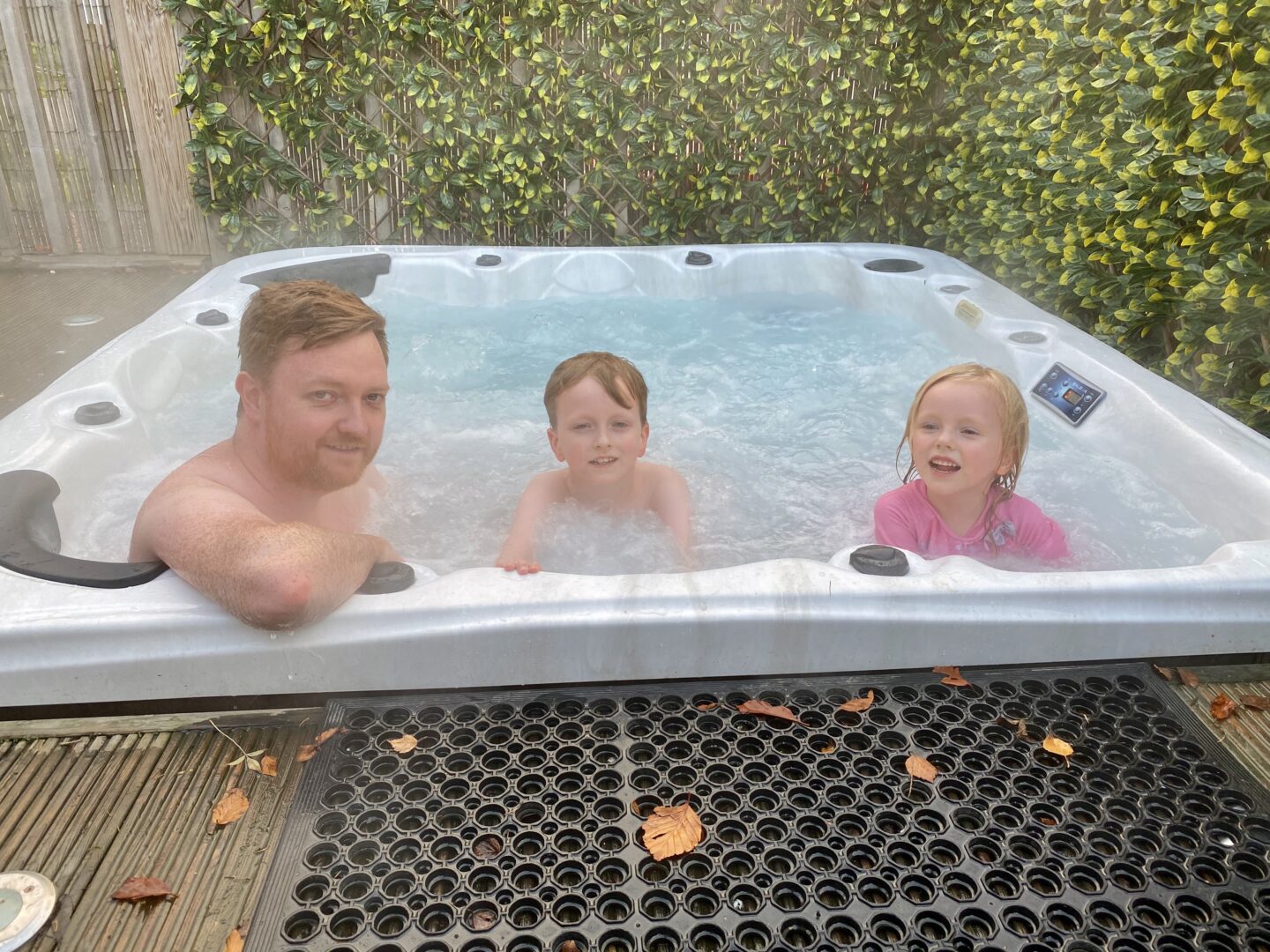 One of the biggest things that happened to us as a family this year was Mammy and Daddy getting married! You couldn't believe it when we said we were getting married back in January (you kept asking us if we are winding you up) but we did. You were a total superstar the whole day. I was so proud of you, especially for the way you looked after your cousin Albi and made sure he was ok when he was having a hard time.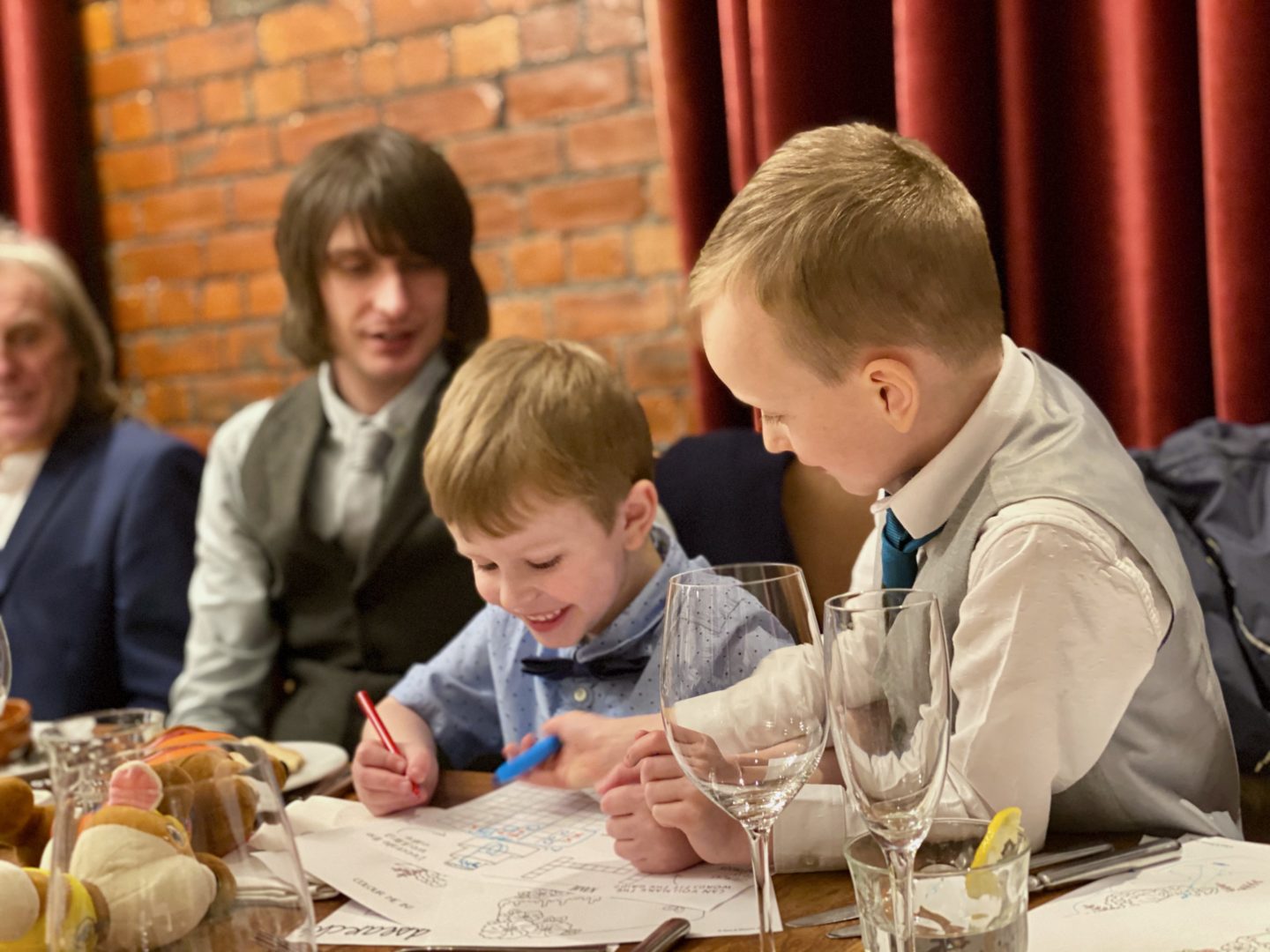 You are the kindest soul I know and it's what I love the most about you. You looked so handsome and grown up on the day in your waistcoat with your brown boots. I hope you remember it when you are older!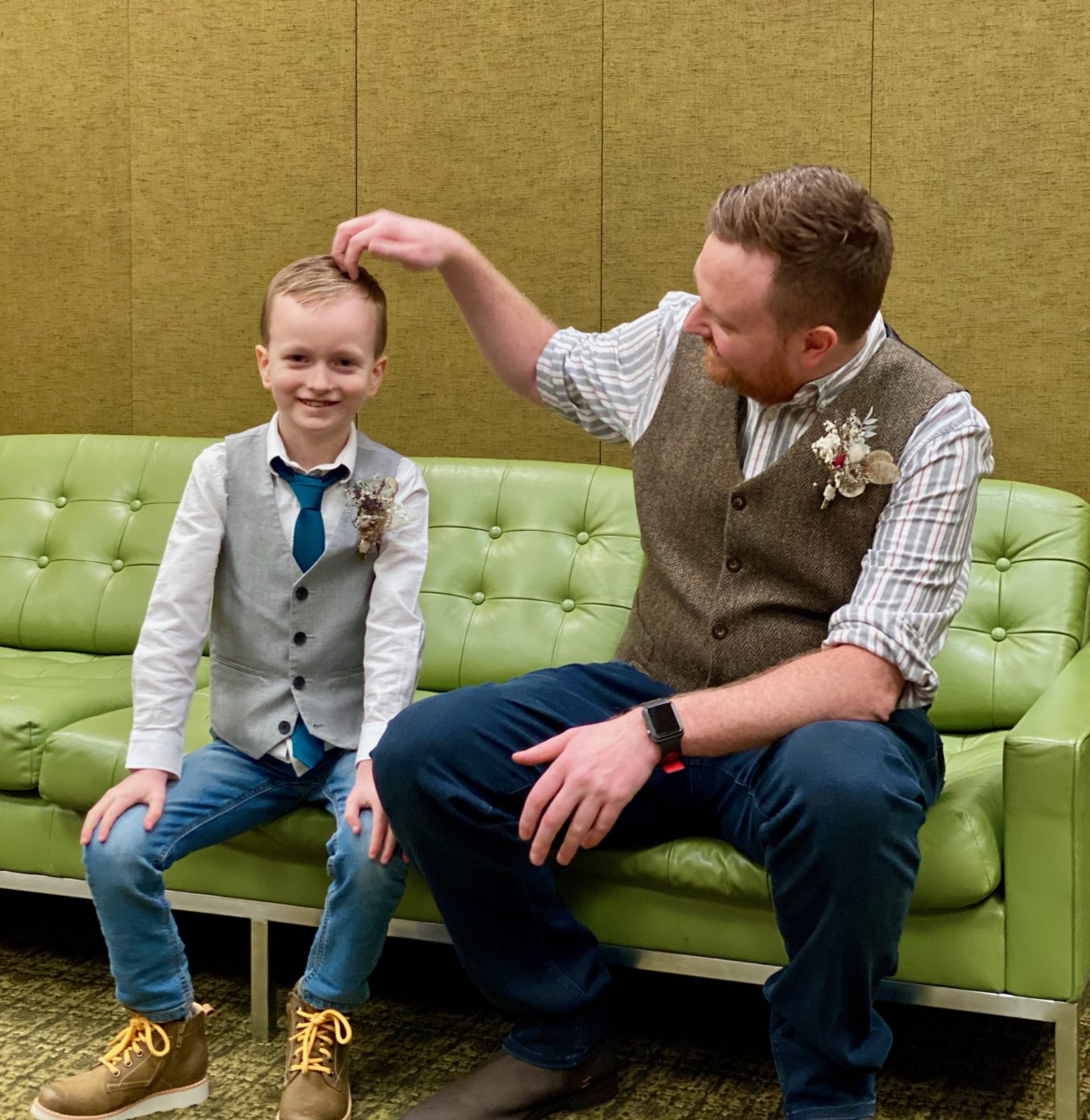 Sadly due to the pandemic we haven't made much progress with swimming and vision therapy this year. Your swimming lessons were cancelled so you've not swam since February or March now.
We have continued vision therapy but not as intensely as we were. Your vision therapist actually moved to New Zealand. You have a new therapist now so we are cracking on. Your eyes have been wandering a lot lately so I'm hoping we can have a renewed focus in 2021 and finally get this cracked.
You did have one huge breakthrough this year though as you learned to ride your bike this summer. As we had a little more time than we usually do I committed to taking you out on your bike once a day, even if just for 5 or 10 minutes. It took us about a week but then you did it. You are quite fearful so it took a lot of self-belief to get yourself there but I don't think I've ever seen you more proud of yourself. It was a privilege to be a part of. You were very pleased that you just beat Lena to it as she was right behind you and learned a few days later.
We have watched a lot of TV together this year during 'the year we stayed at home'. We have enjoyed all of the Harry Potter movies, all of the Marvel superhero movies. We watched the Bake Off series together. The football has mostly been cancelled but when it has been on you have enjoyed watching it with your dad. We are currently enjoying hitting lots of Christmas movies hard (you can read my guide to best Christmas films for families with young children here).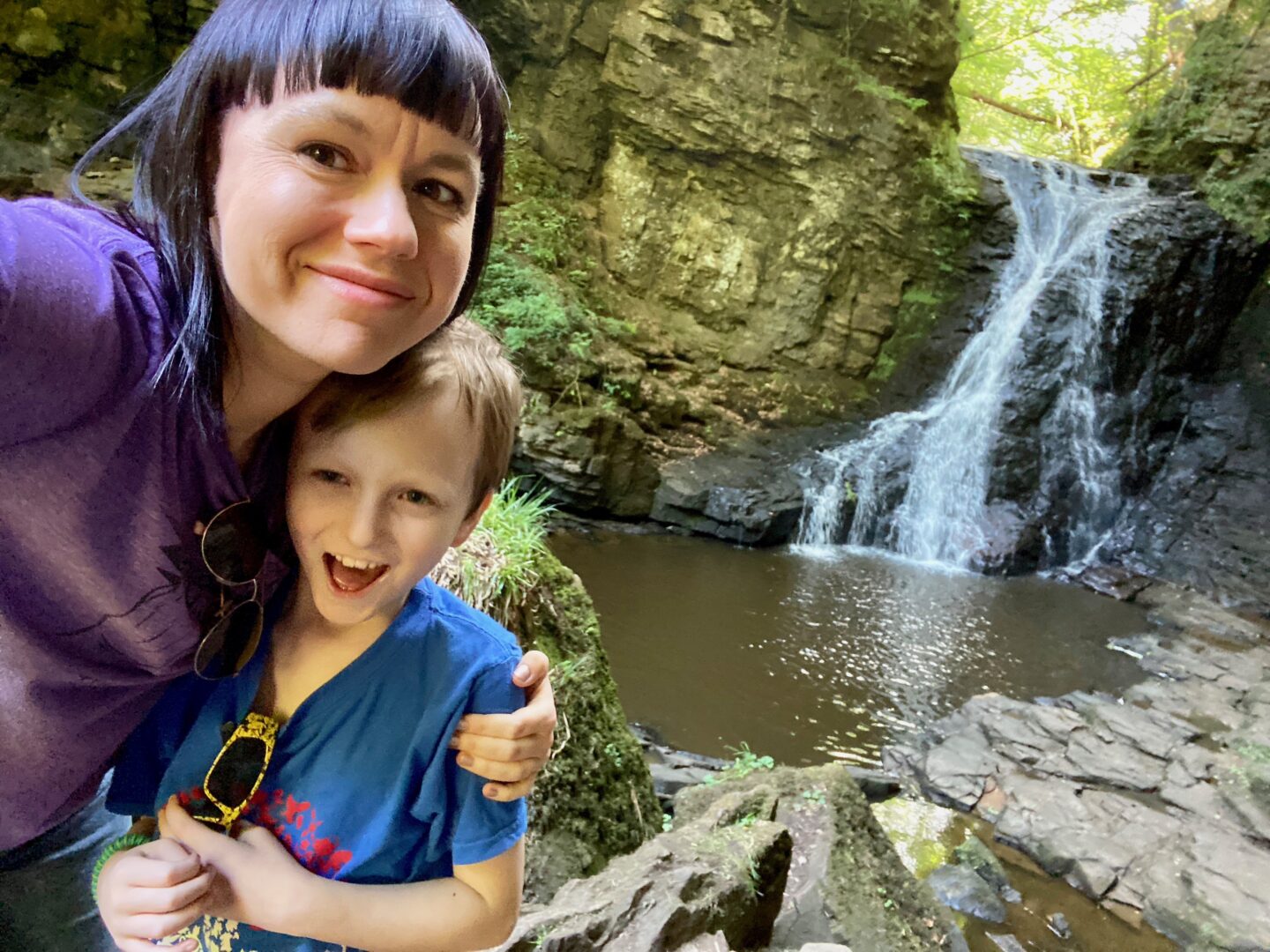 You are great fun to hang out with now. You aren't a pick of bother and a joy to spend time with. You've developed a great sense of humour and can have mature and thoughtful conversations now. You are doing well at school, you are healthy and happy. We can't ask for much more than that. You have thrived during a global pandemic, I think you are going to handle being 9 just fine.
Every day we are thankful that we got you as our son. We love you bud.
Mammy xxx
Previous birthday letters to Arlo:
Disclaimer: This post contains affiliate links. If you purchase through an affiliate link you will not be charged any more for your purchase, but I will receive a small fee for referring you. As an Amazon Associate, I earn from qualifying purchases. For my full disclosure policy, please see my about page.